These Soft Raspberry Lemon Iced Rolls are everything you want them to be and more! Delicious soft fluffy dough made from scratch with a gorgeous raspberry lemon filling topped with a dreamy lemon icing. What's not to love!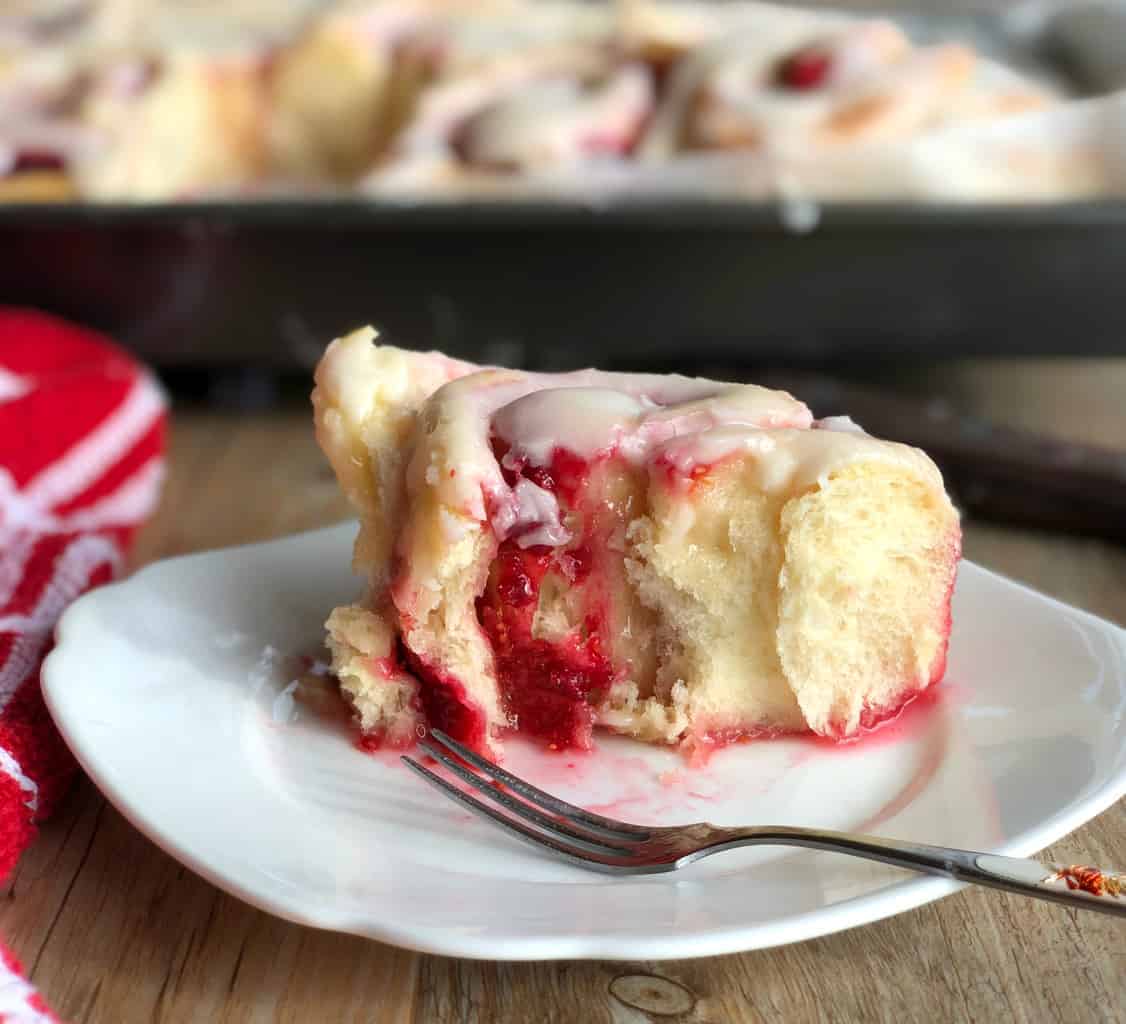 I have always been a little cautious around using yeast in my baking, whenever I use it I have not enjoyed the outcome and it tastes yeasty to me! Well these have completely changed that theory and now these might become the starting point to create more delicious dough related content.
If you have no yeast today you can find another lovely easy Glazed Cinnamon Pinwheel Scones recipe here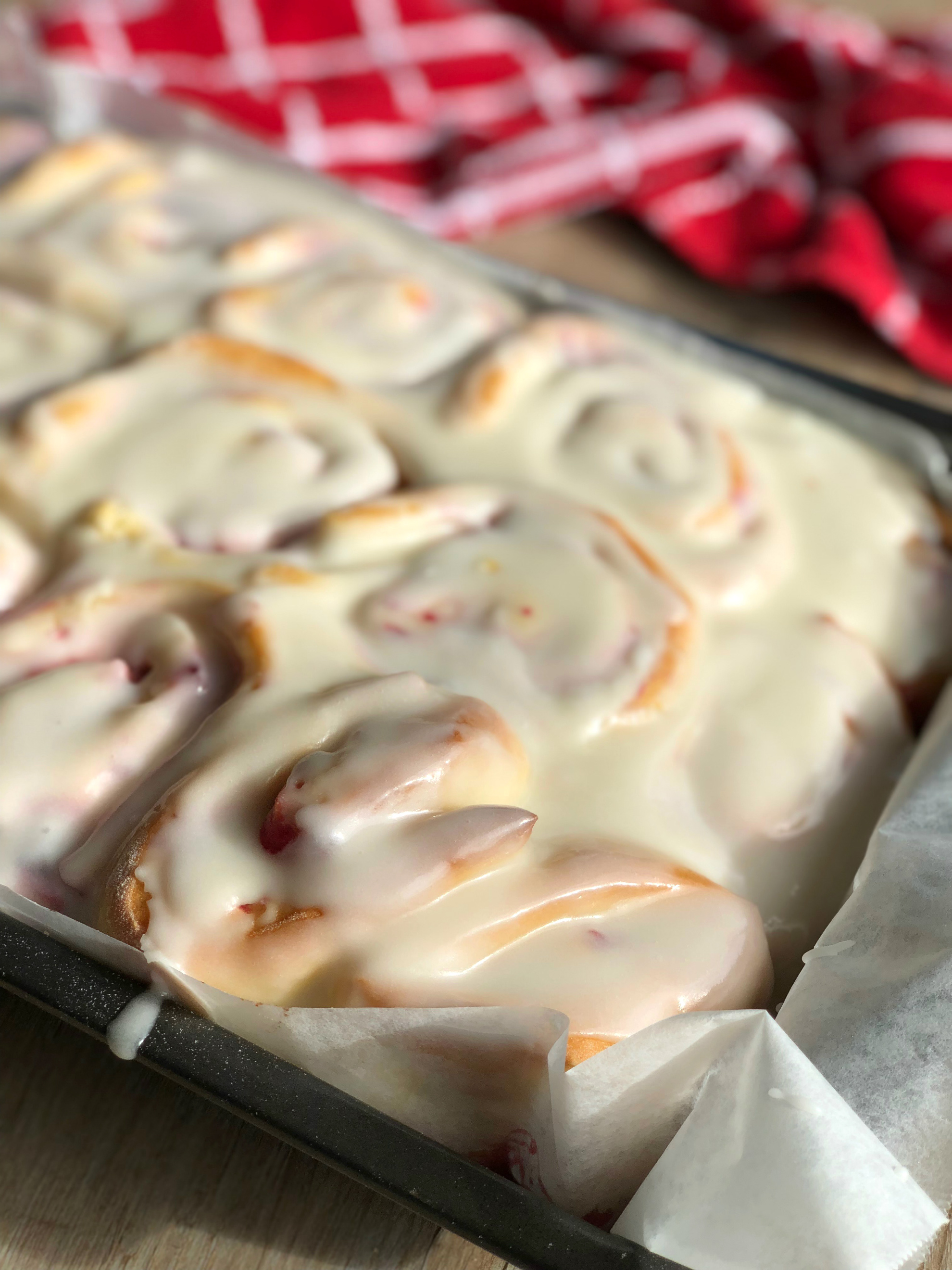 The process was lovely actually, especially if you have a bit of morning sunshine coming in the window to help raise your dough, a warm kitchen or even better a nice warm fire! The only thing you need to create these cinnamon rolls is some patience and a mixer with a dough hook.
The process is really easy, but you want to allow time for the dough to rise twice in the process, so they might be ready for brunch if you start early enough.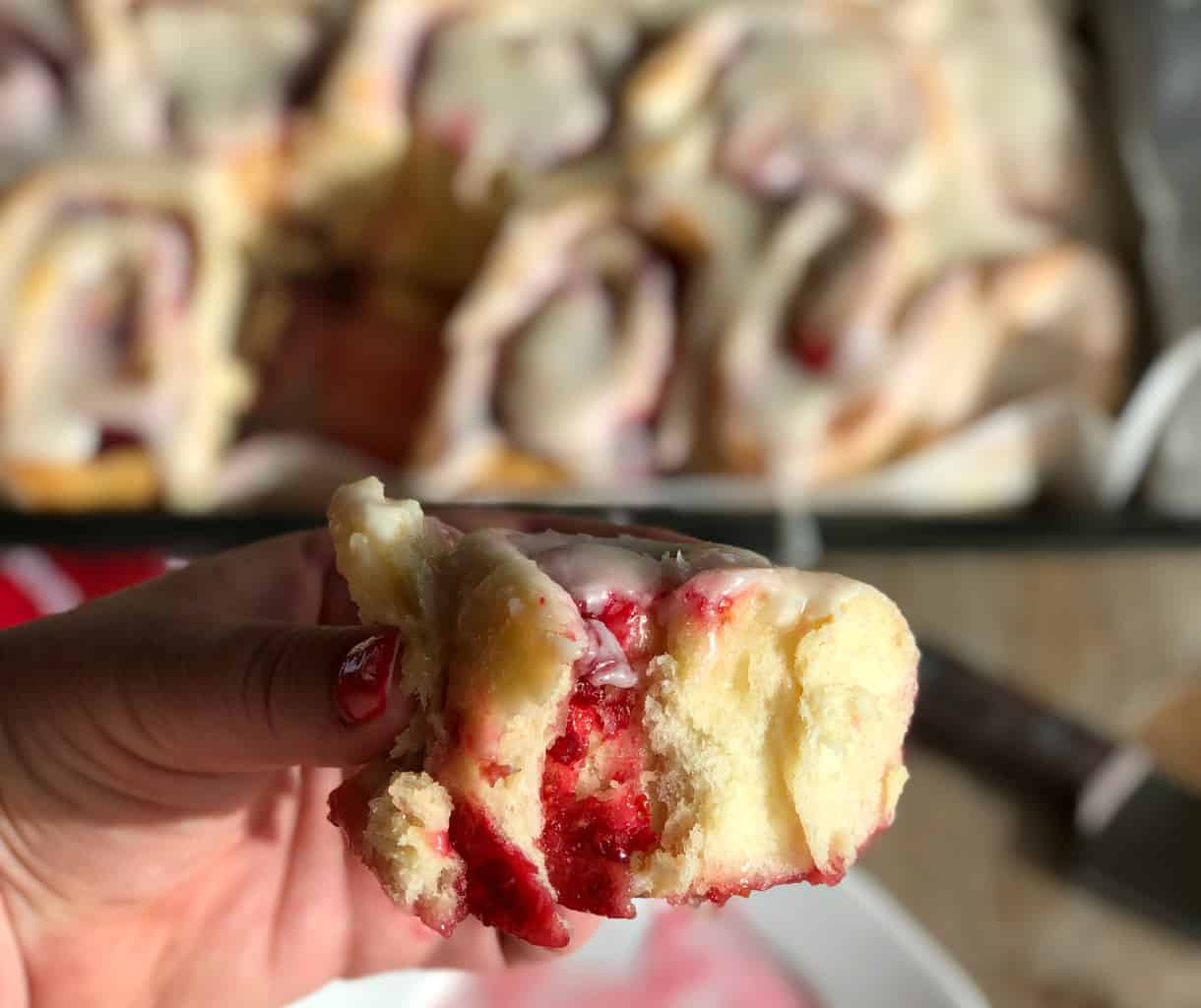 I love a sweet icing but I know many prefer cream cheese icing on their cinnamon or soft sweet rolls, so I will share my sweet icing recipe below, but feel free to swap out the icing for an online version of the cream cheese one.
Or if you prefer you can leave off the icing all together but really, make the icing, it takes them from good to amazing!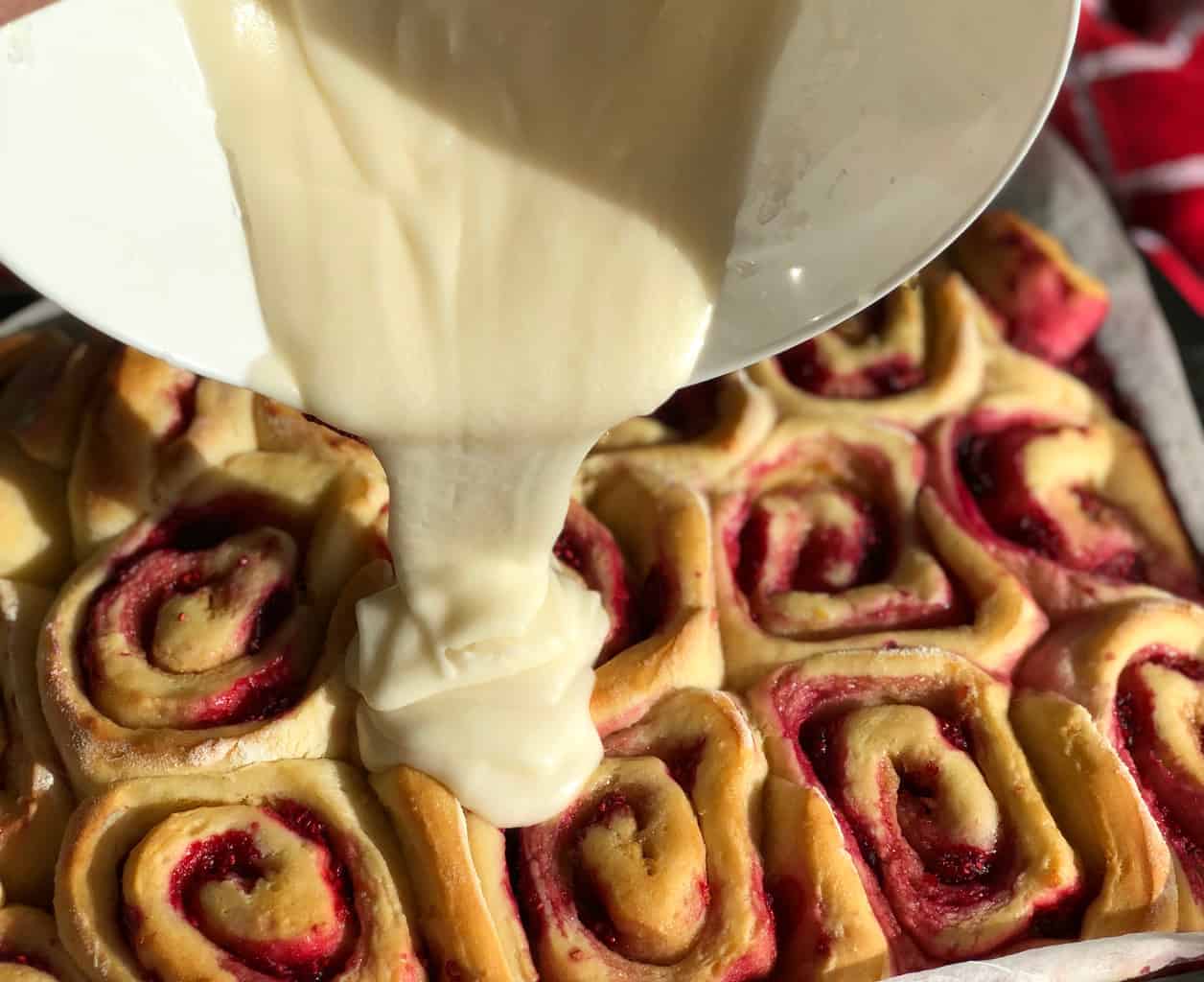 You will want to prepare a nice big area on your bench as the dough rolls out quite big, and then I bake them in my roasting dish for a lovely large serving. These can easily be frozen for another day, you can freeze uniced or iced and thaw before serving. They are lovely just warm, or just as good room temp.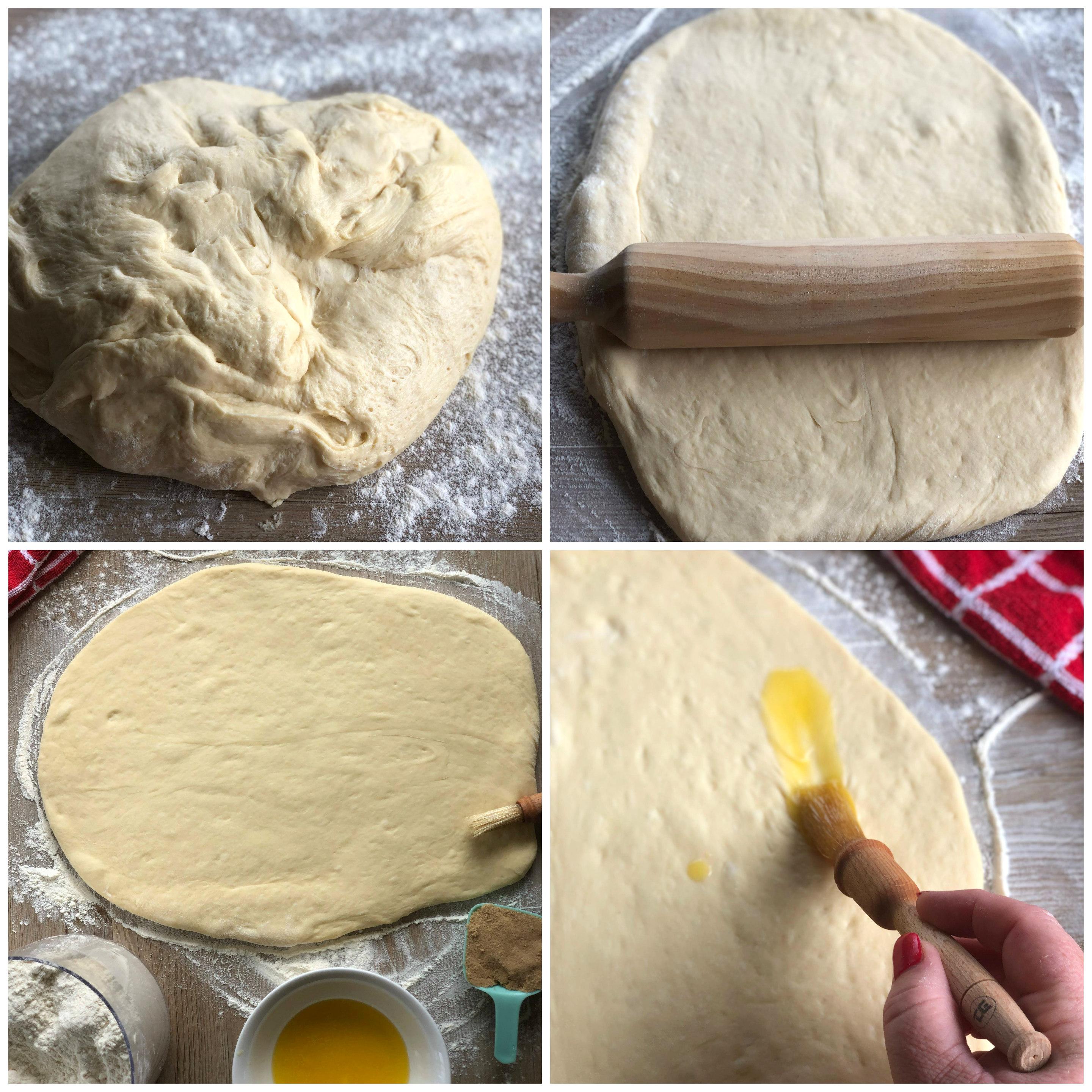 The toppings are lovely and simple, I use frozen berries as they are juicier and also readily available. When I sprinkle the raspberry topping over I crush the frozen raspberries between my fingers to break them up, or you could crush them in the bowl and spoon on if you don't want bright red hands!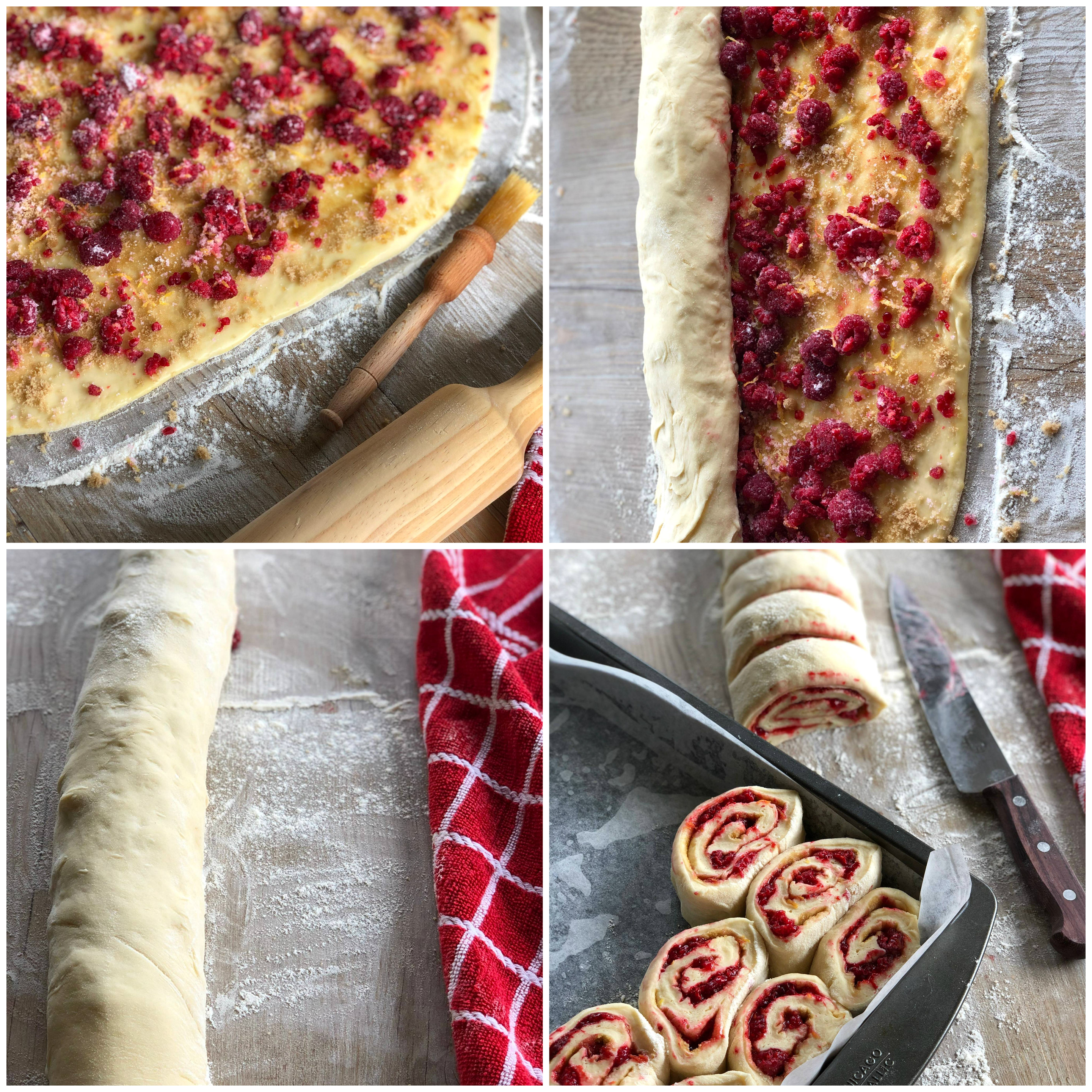 What other toppings would you try?
Recipe adapted from a Two Peas in Their Pod recipe
I hope you try these Soft Raspberry Lemon Iced Rolls, be sure to let me know what you think!
Thank you so much for stopping by to check out this recipe. Please also follow me on Facebook or Instagram and you can be one of the first to receive my new recipes by subscribing via email in the link below.
Happy Baking
Anna