This Cheesecake is amazing, so packed full of flavour but super versatile so you can make this Toasted Coconut Easter Cheesecake with a Gingernut Base suit your tastes and ingredients!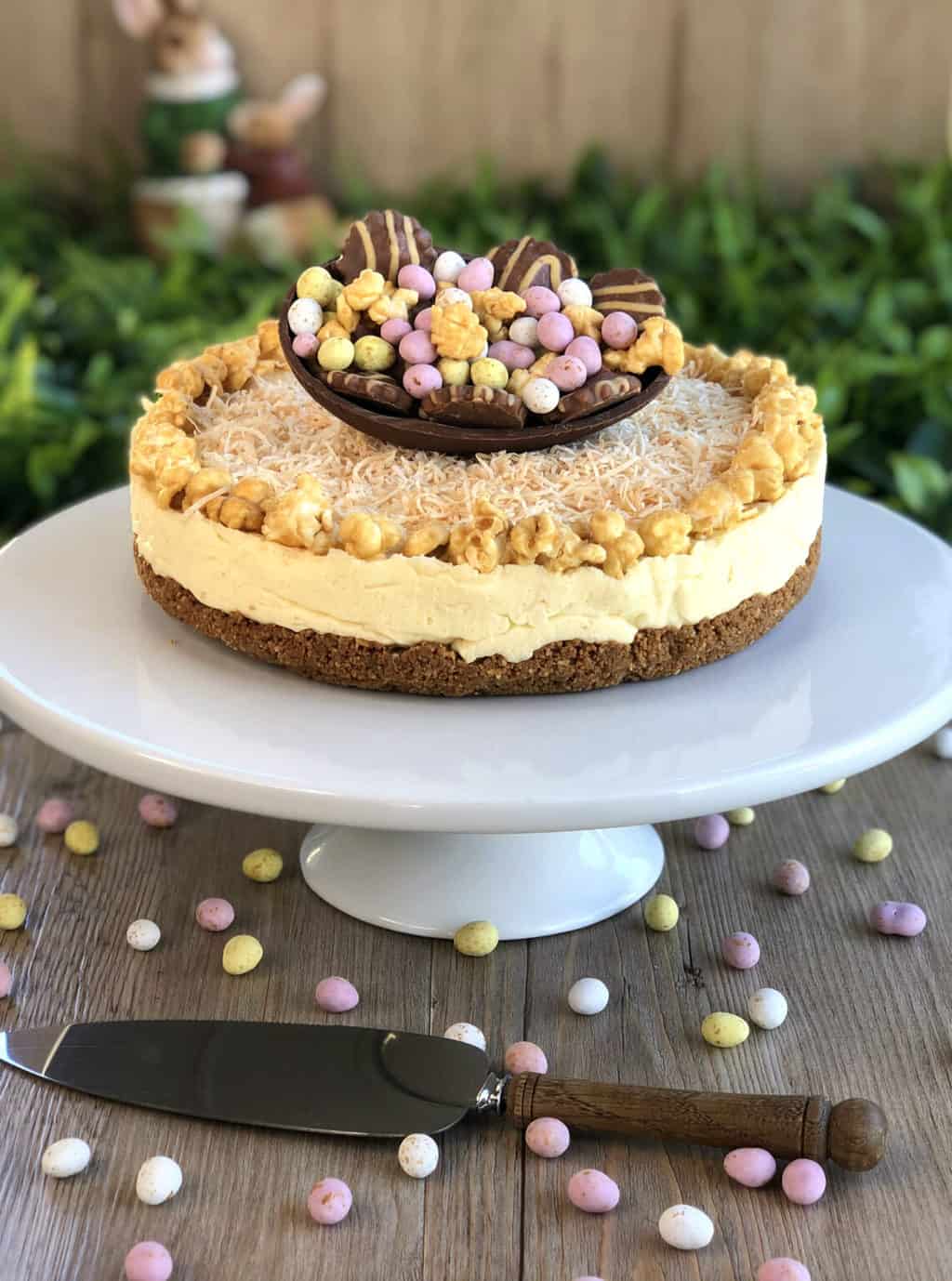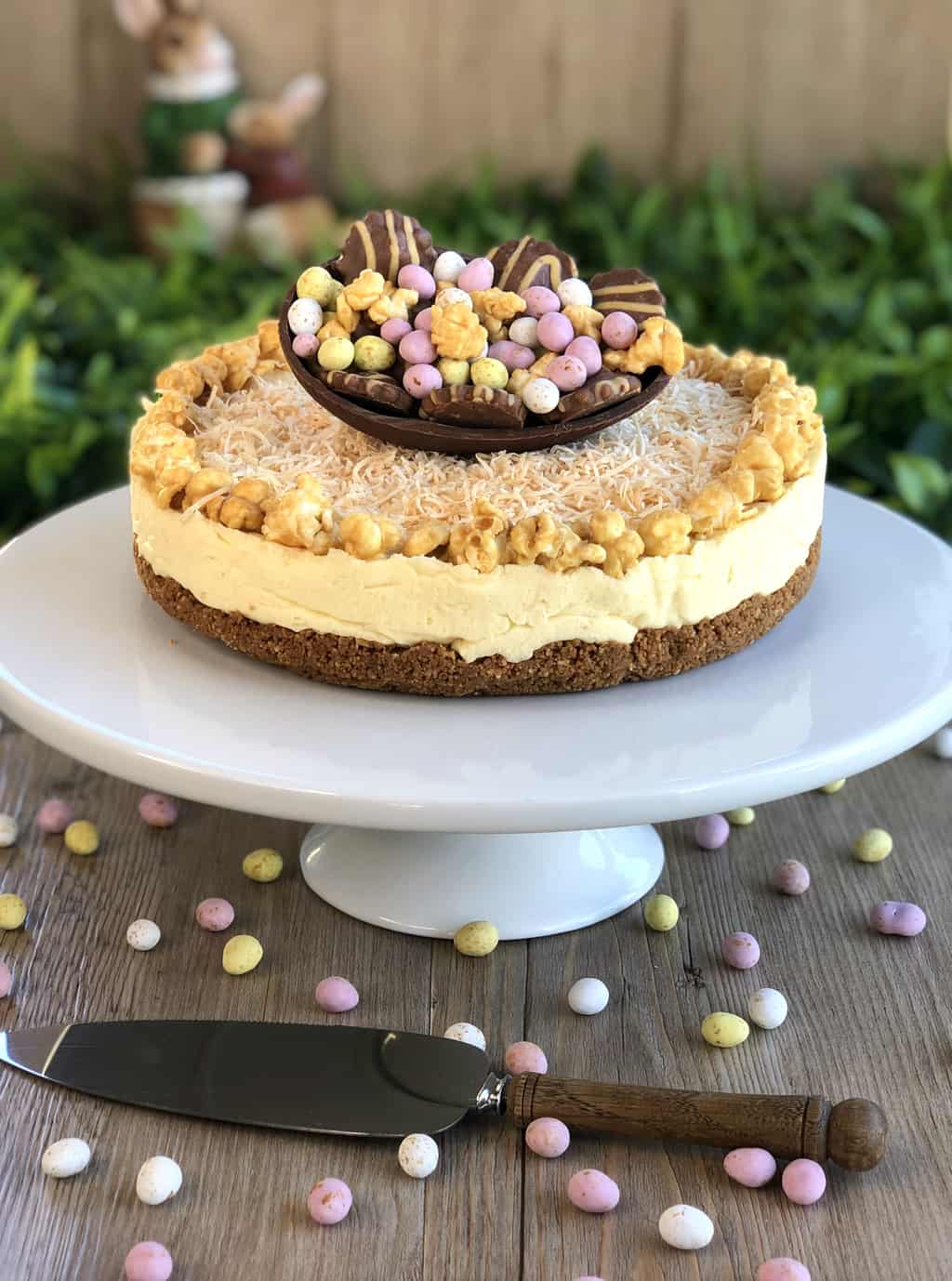 This post contains paid for content – all opinions and ideas are my own
One of the flavours that reminds me of Easter is that of coconut, or more specifically toasted coconut. I have wanted to share a recipe that includes it for some time. My followers simply adore cheesecakes of all varieties so it seemed like a great time to share a new flavour combo just in time for Easter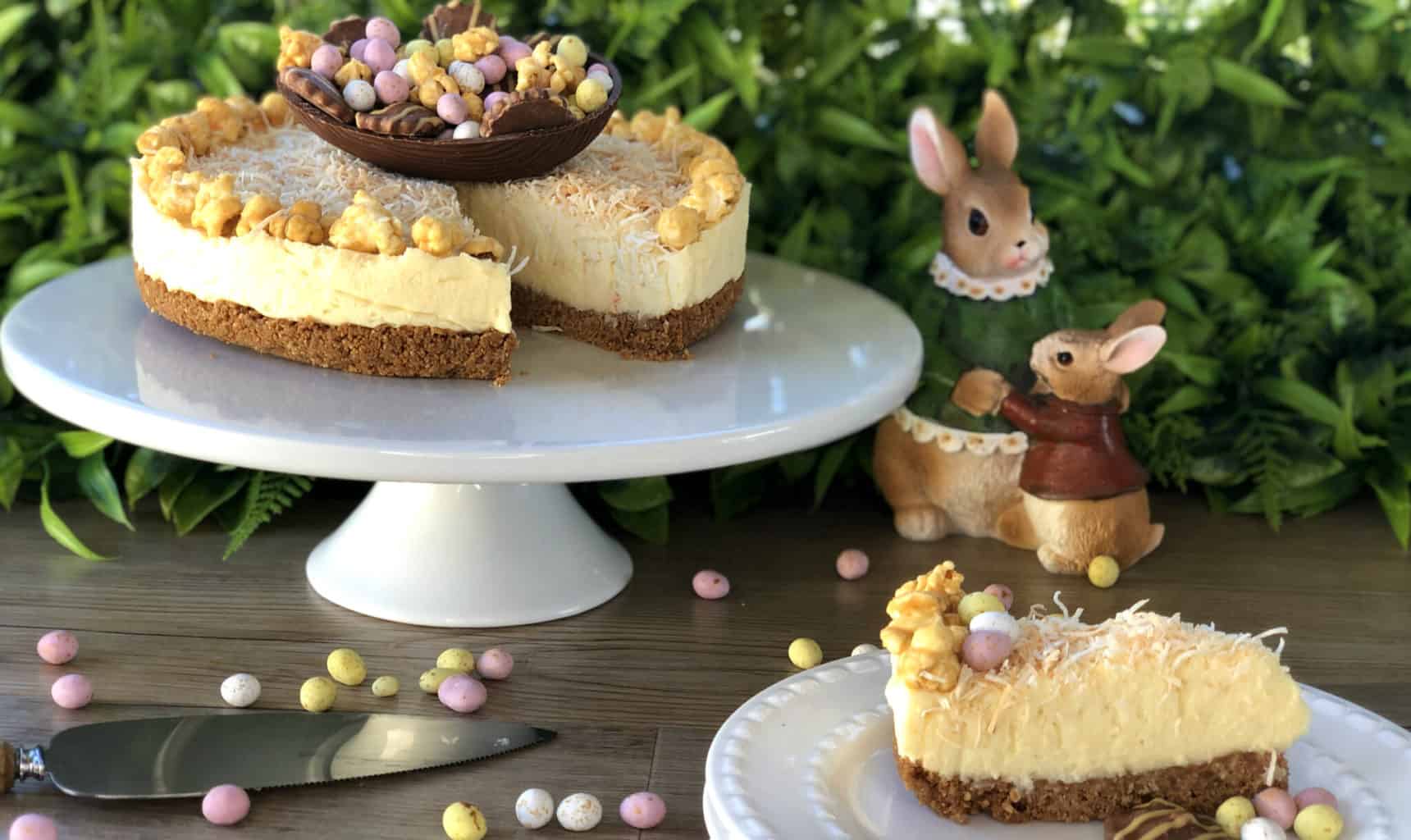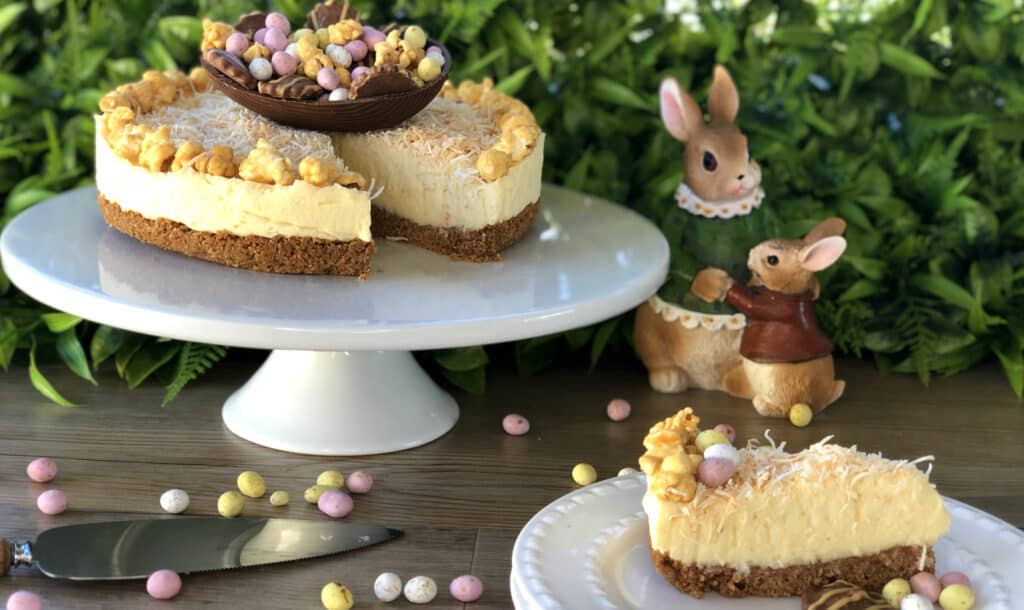 Countdown Supermarkets have partnered with me this Easter to showcase a few different techniques and show you something a bit different. This was created as part of a Mystery Box challenge where I needed to create a special Easter treat with a combination of ingredients.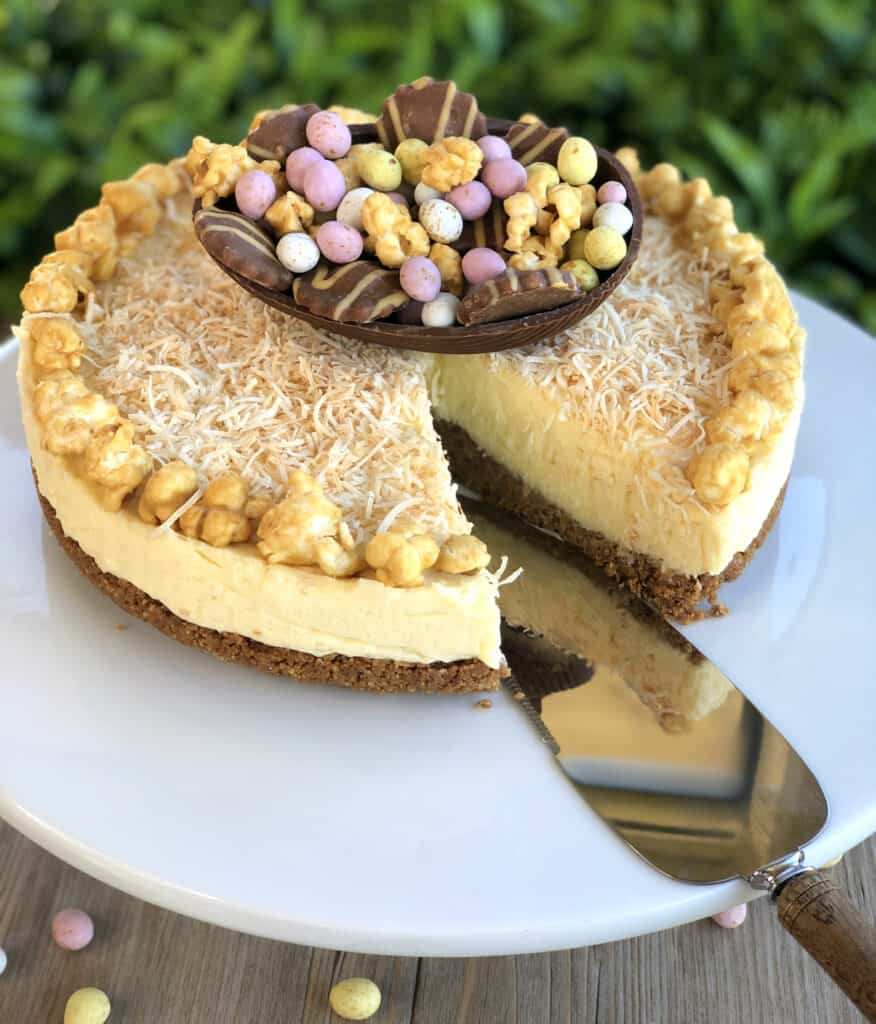 It has everything from Griffins Gingernuts and Squiggle Bites in the base, to a creamy toasted coconut & white chocolate filling and finally topped with Maple Syrup Popcorn, more toasted coconut and finished with some little Easter eggs and more Squiggle Bites in an Easter Egg half What a fabulous treat!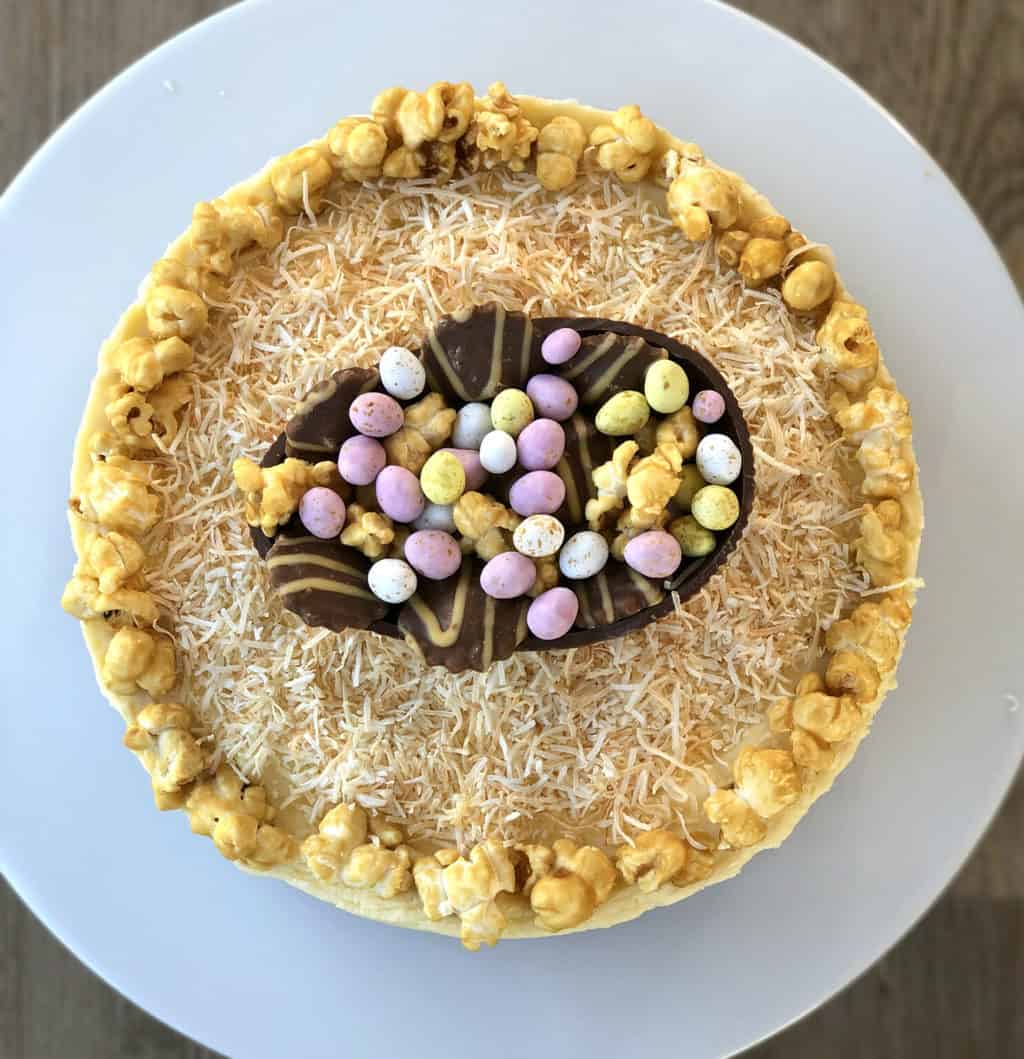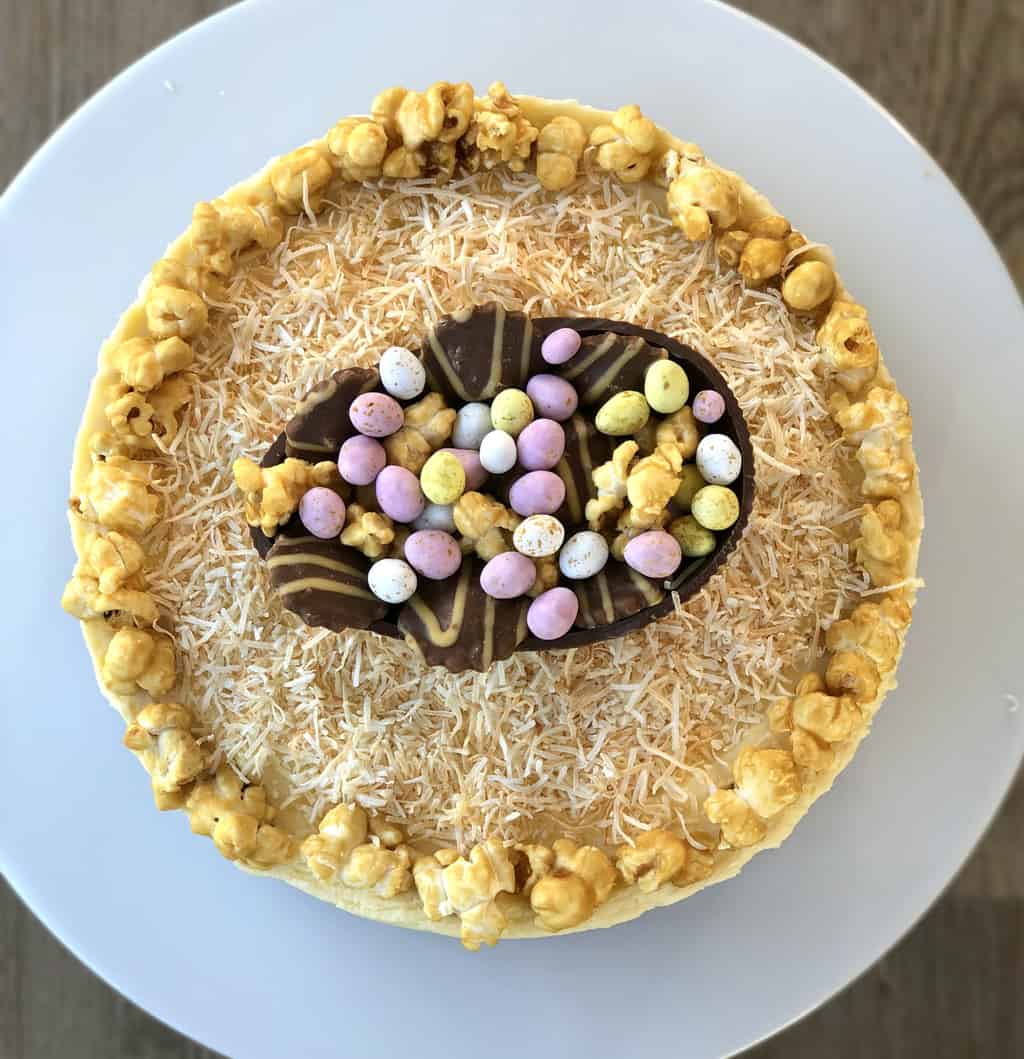 The key to this recipe is not for you to feel you must recreate it word for word, rather that you can get creative with the contents of your own pantry and think outside the box. Maybe make up your own mystery box with the kids and see what they come up with – bigger families could challenge each other.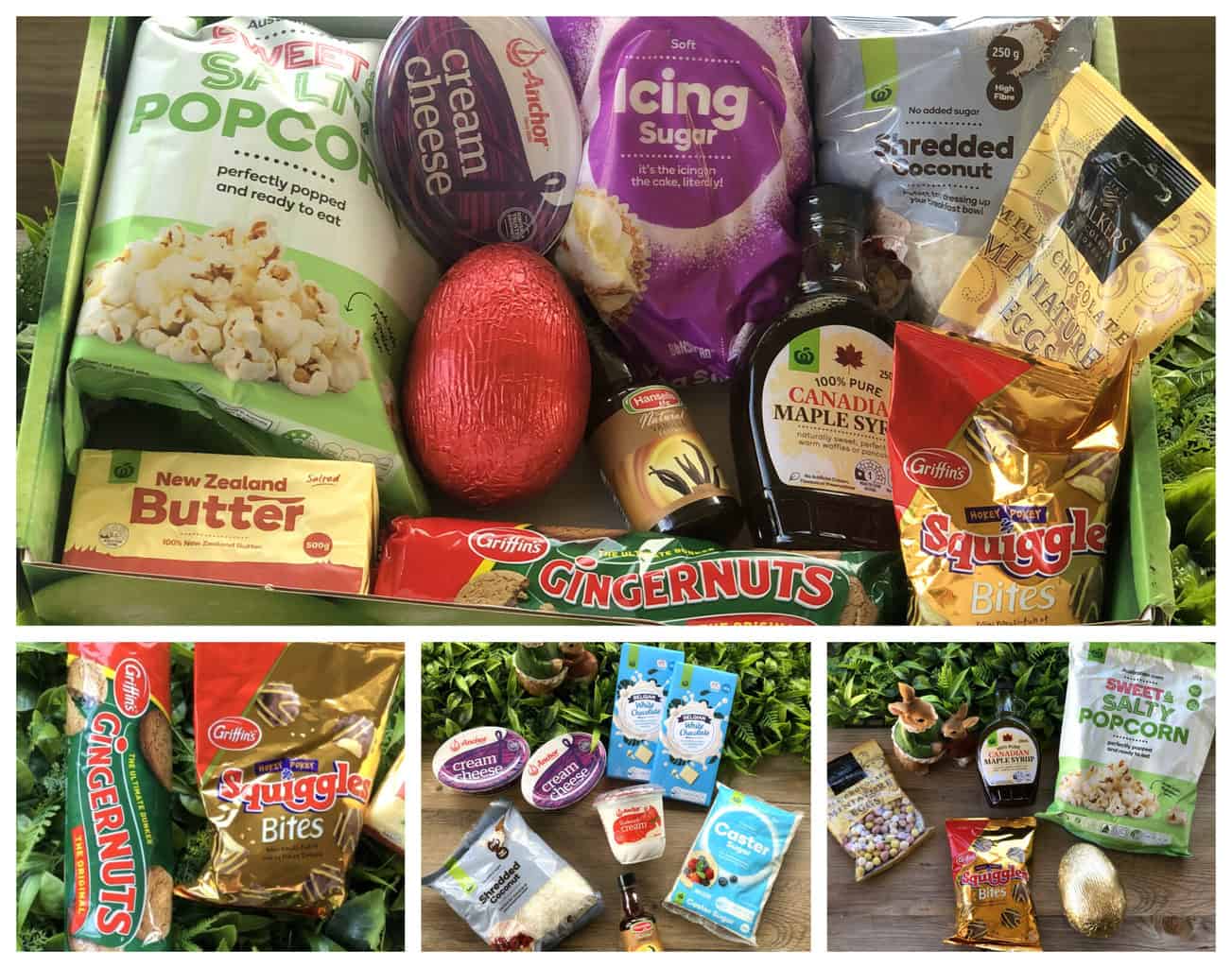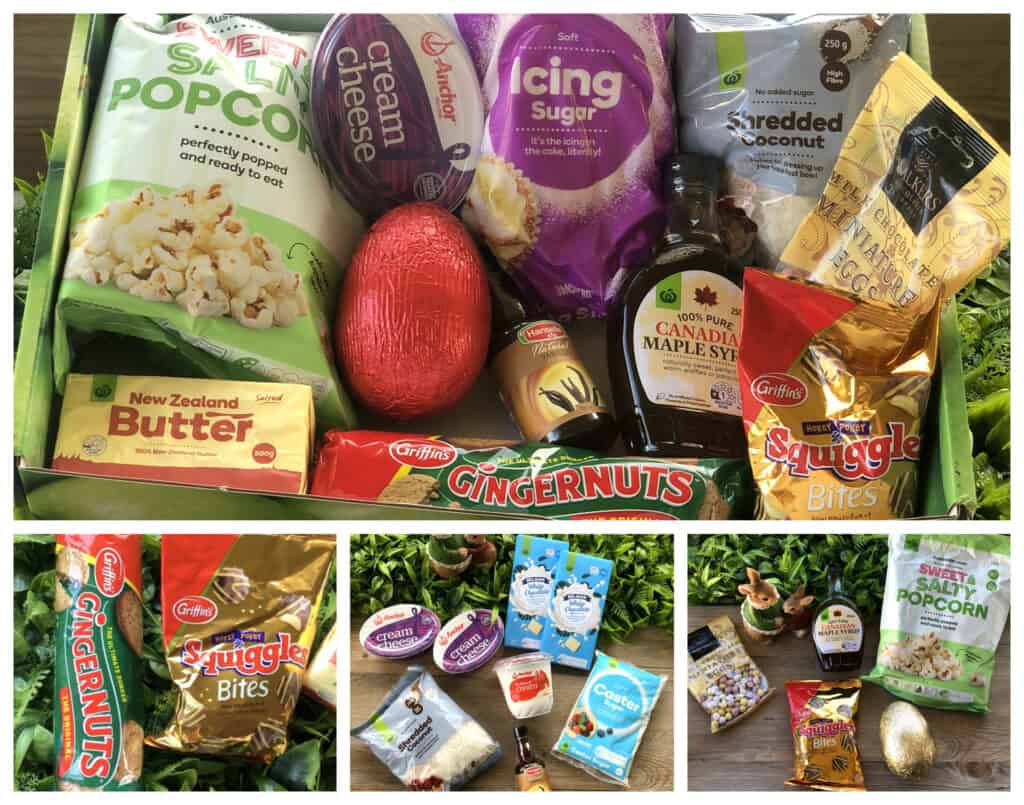 It's all about trying to make Easter fun without too much fuss or worry. We are trying to juggle all the things, we need to make time for fun and get a little creative in the kitchen.
I want to break down the layers for you, so you can see what I used and the methods involved. They are all incredibly simple, remember you can make this your own based on what you have on hand and what your family loves!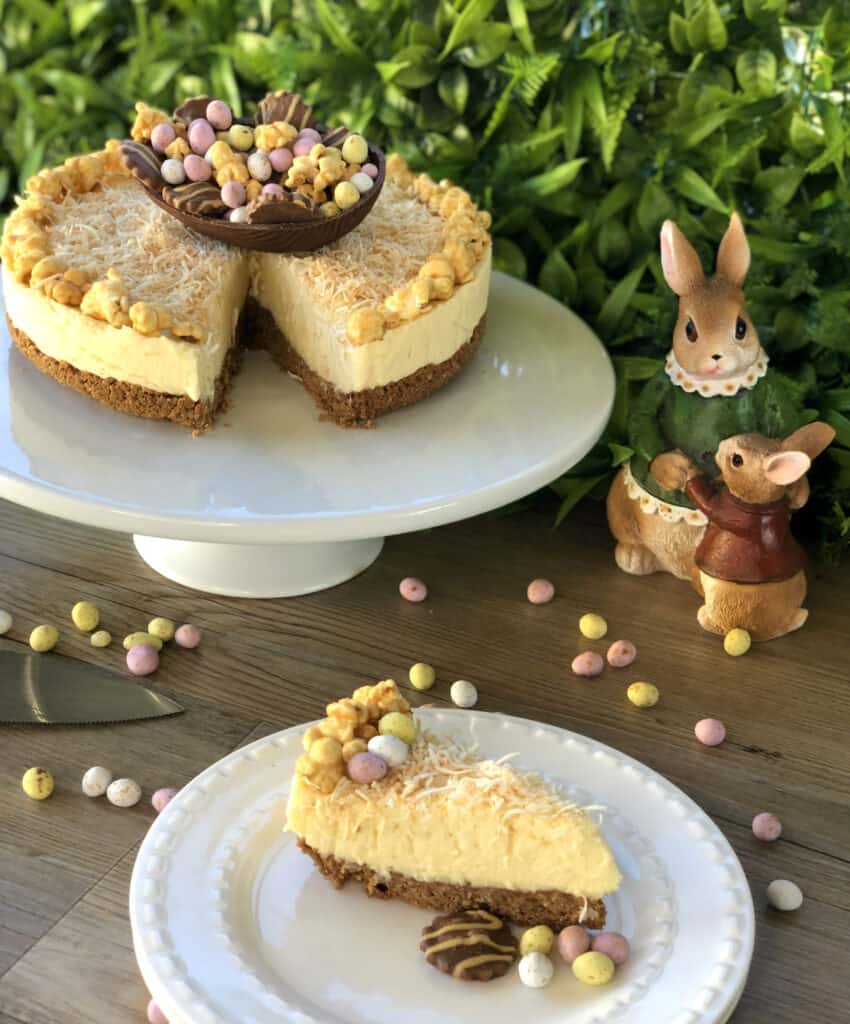 The base is a combination of Griffins Gingernuts and Squiggle Bites, they are hokey pokey filled chocolate covered little bites and are divine combined together with the Gingernuts. This gets mixed with melted butter then pressed into the tin.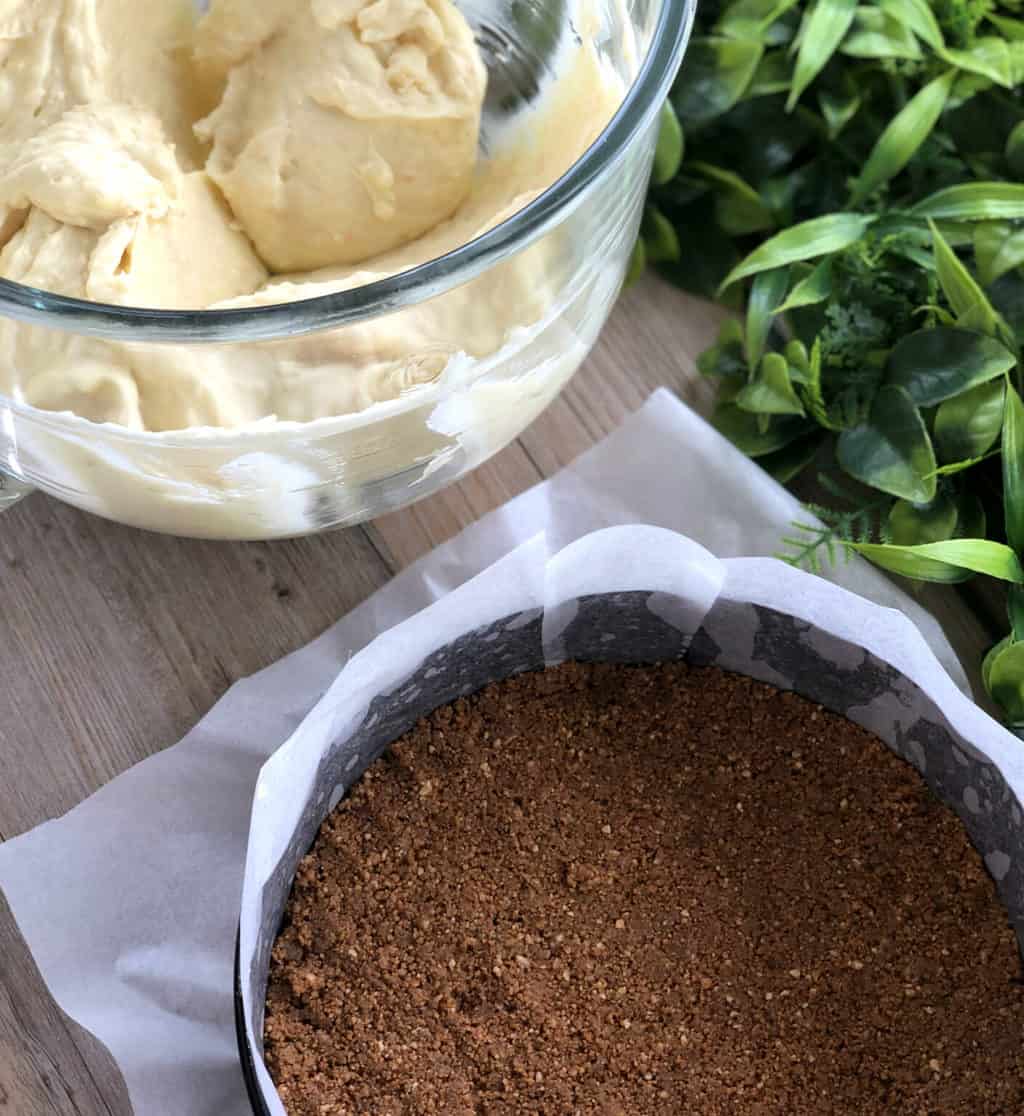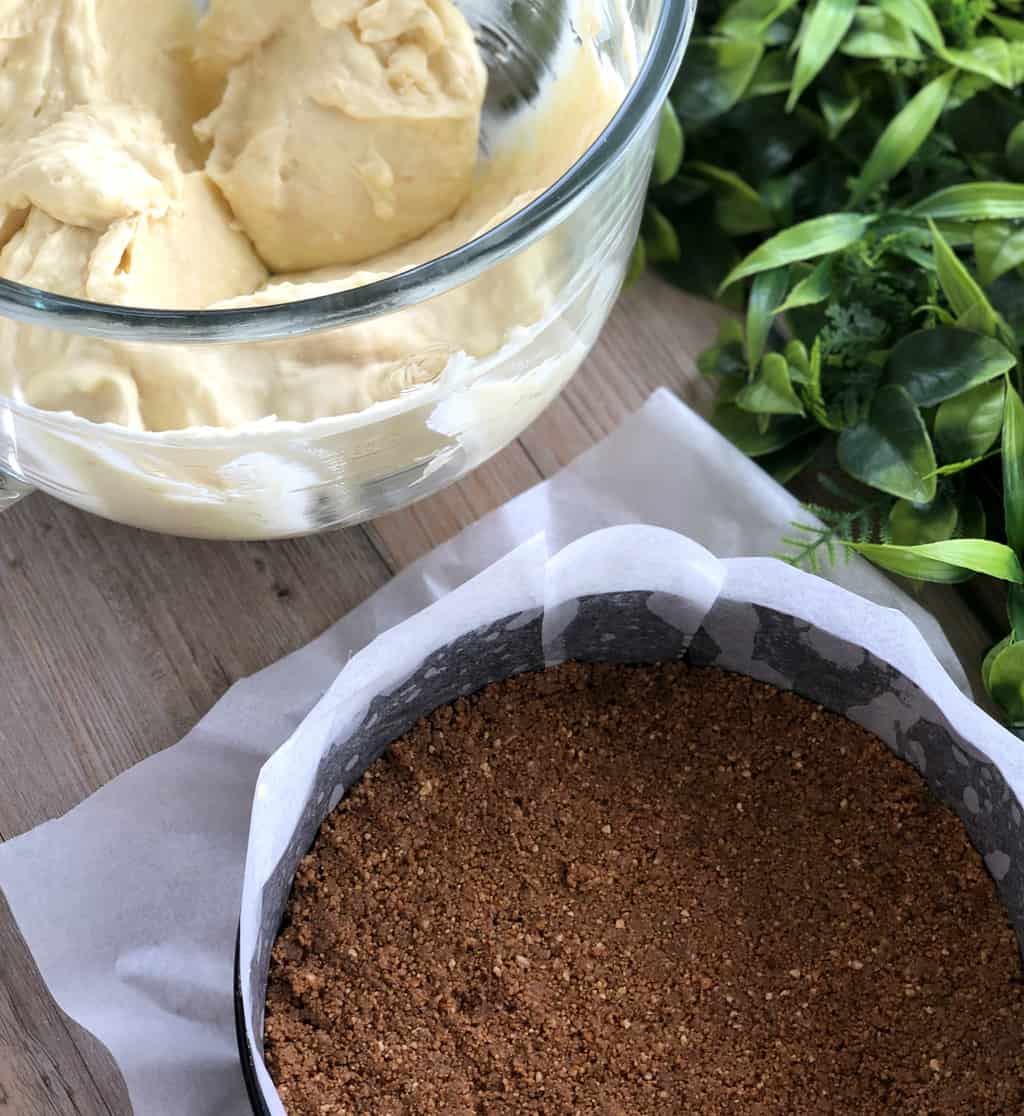 In the filling and topping I have used toasted coconut, incredibly simple to make and makes your coconut taste even more flavourful. If you do not like coconut you can omit this altogether – possibly stir through some chopped up Squiggle Bites for extra flavour.


Toasting coconut is so easy, it involves baking the coconut in a moderate oven for 5-6 minutes, stirring often, until the coconut begins to go a soft golden brown. The smell and flavour of this method is something else! I include the full how to in my recipe below.


I have combined the coconut with my favourite cheesecake recipe, it is so simple with only a few ingredients, the main flavour being White Chocolate, it pairs beautifully with the coconut and other flavours. Silky and smooth this recipe is so popular.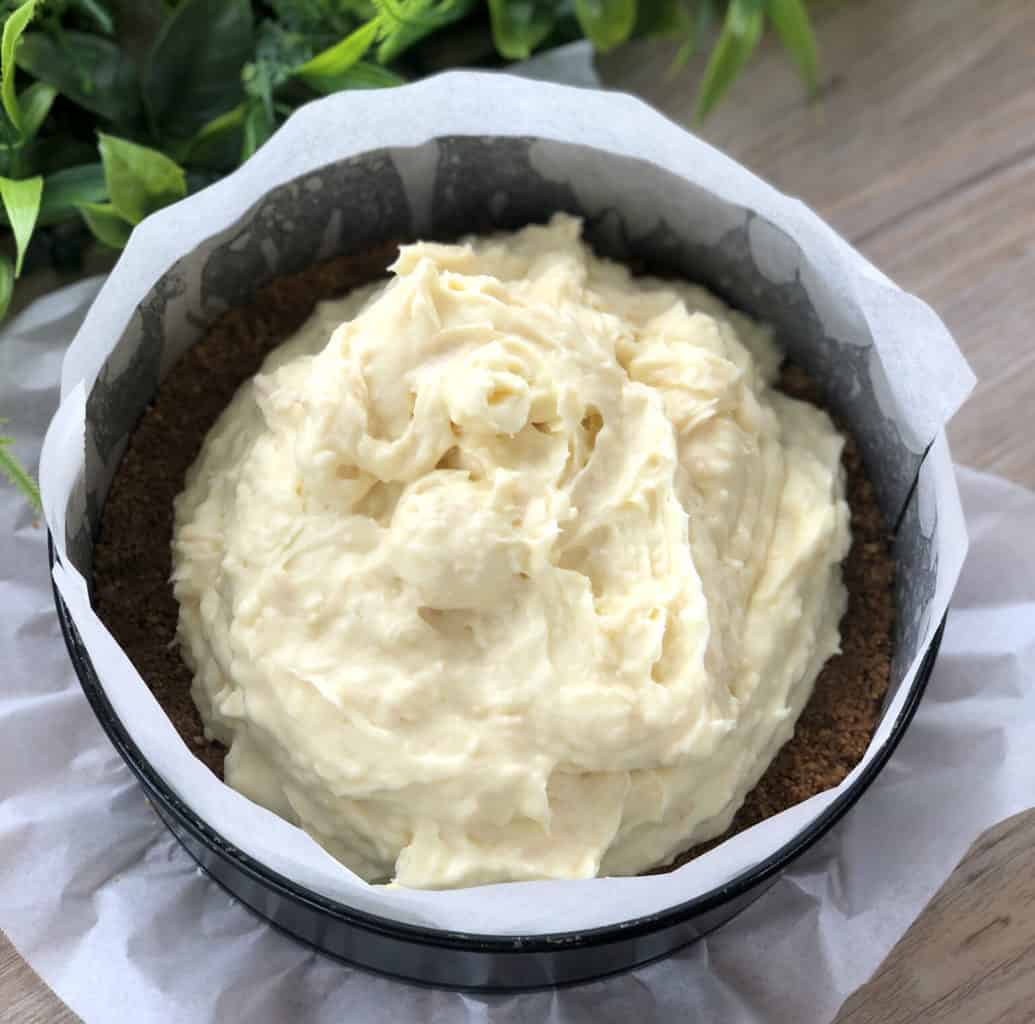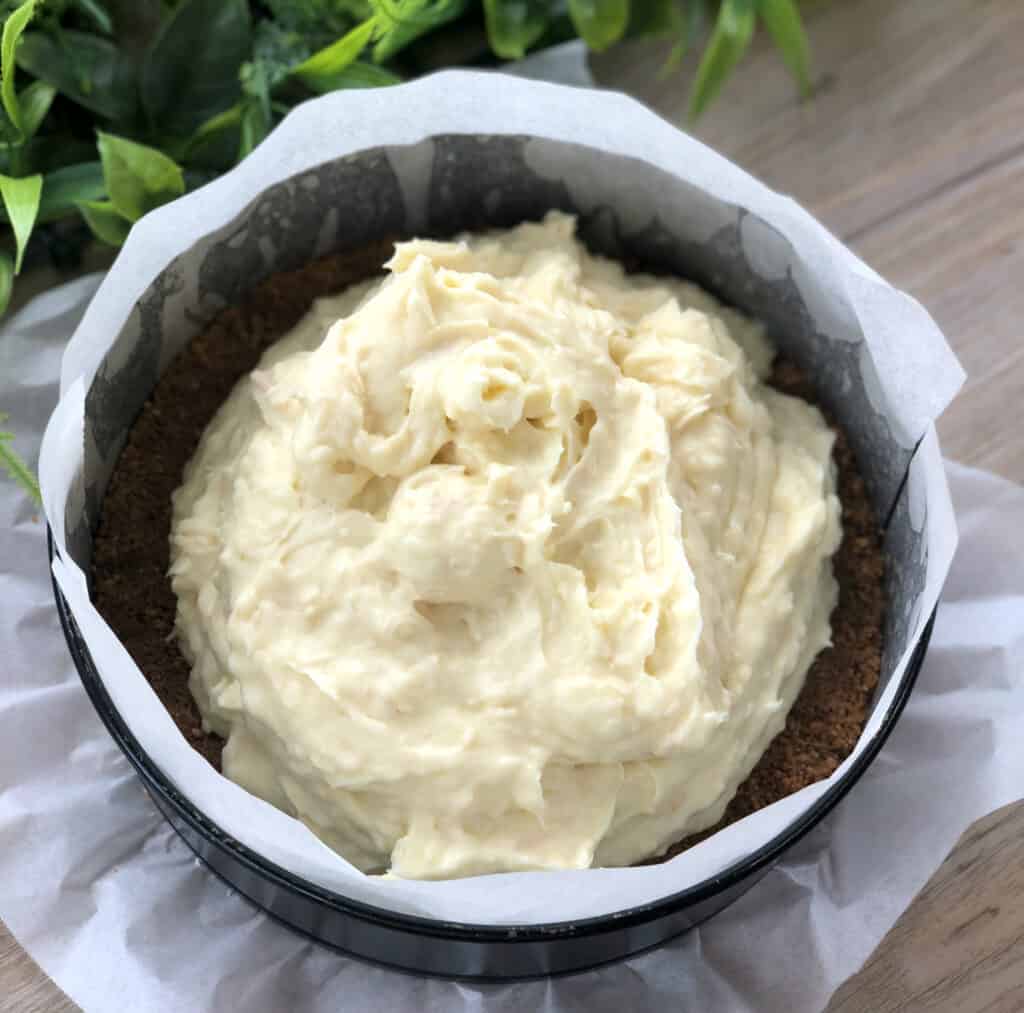 Then the topping, I wanted to go all out here, I mean why not! It is Easter and the more ideas I can give you the better, Countdown sent many things to me in my Mystery Easter Box so I wanted to showcase quite a few.
Which is how the Maple Syrup Popcorn was created, the popcorn is delicious on its own, but I thought it would be elevated with the maple syrup, this is a lovely snack on its own and would be perfect for a special occasion or platter.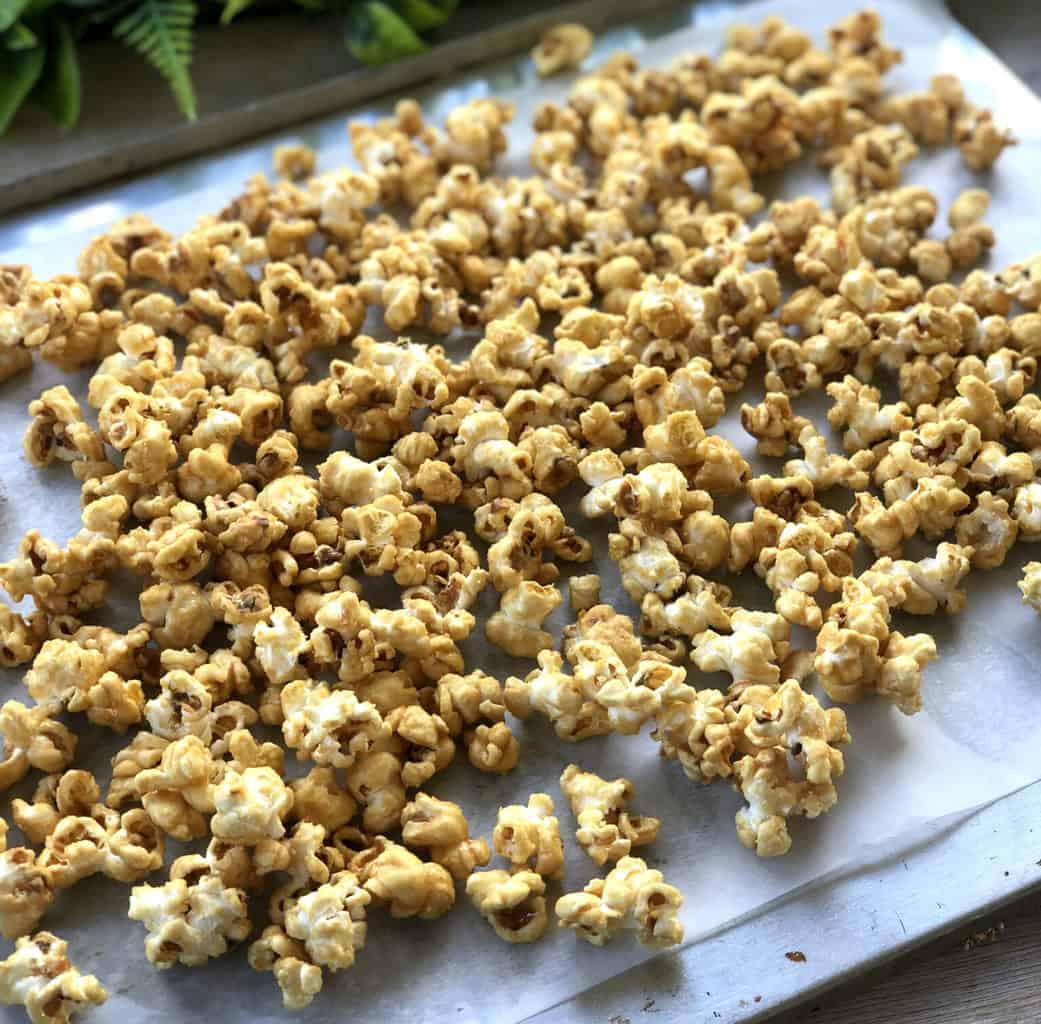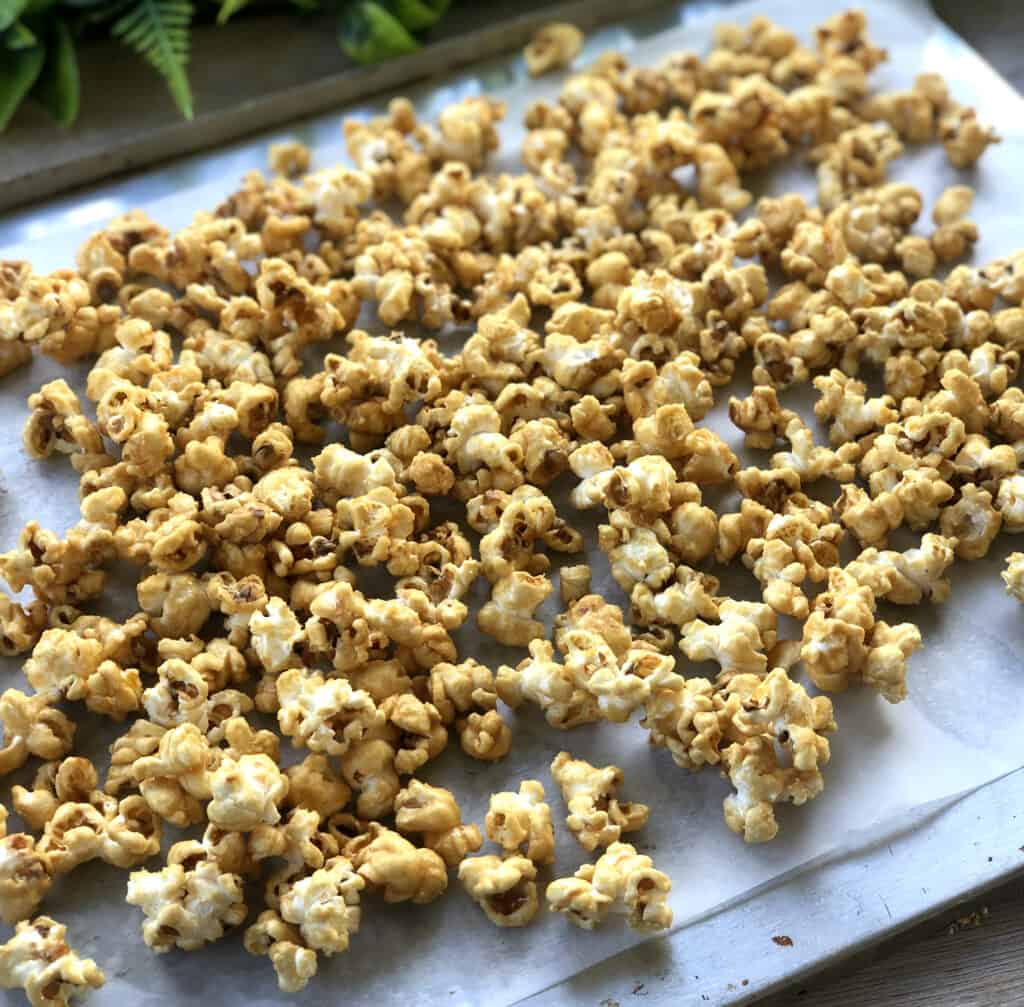 I only used a little on the topping so the kids are stoked to have an afternoon tea treat!
Then I have finished it off with some mini candy Easter Eggs, more toasted coconut and some extra Squiggle Bites in half an Easter Egg. When you make yours get creative and share with me in the comments below how you decorated it!


Last Easter I created a showstopper of a cake, called the Easter Spectacular Cake it was a 3 layer high beauty, again with some really cool techniques, simply a way for me to share something different that you can incorporate in your baking. You can find that recipe here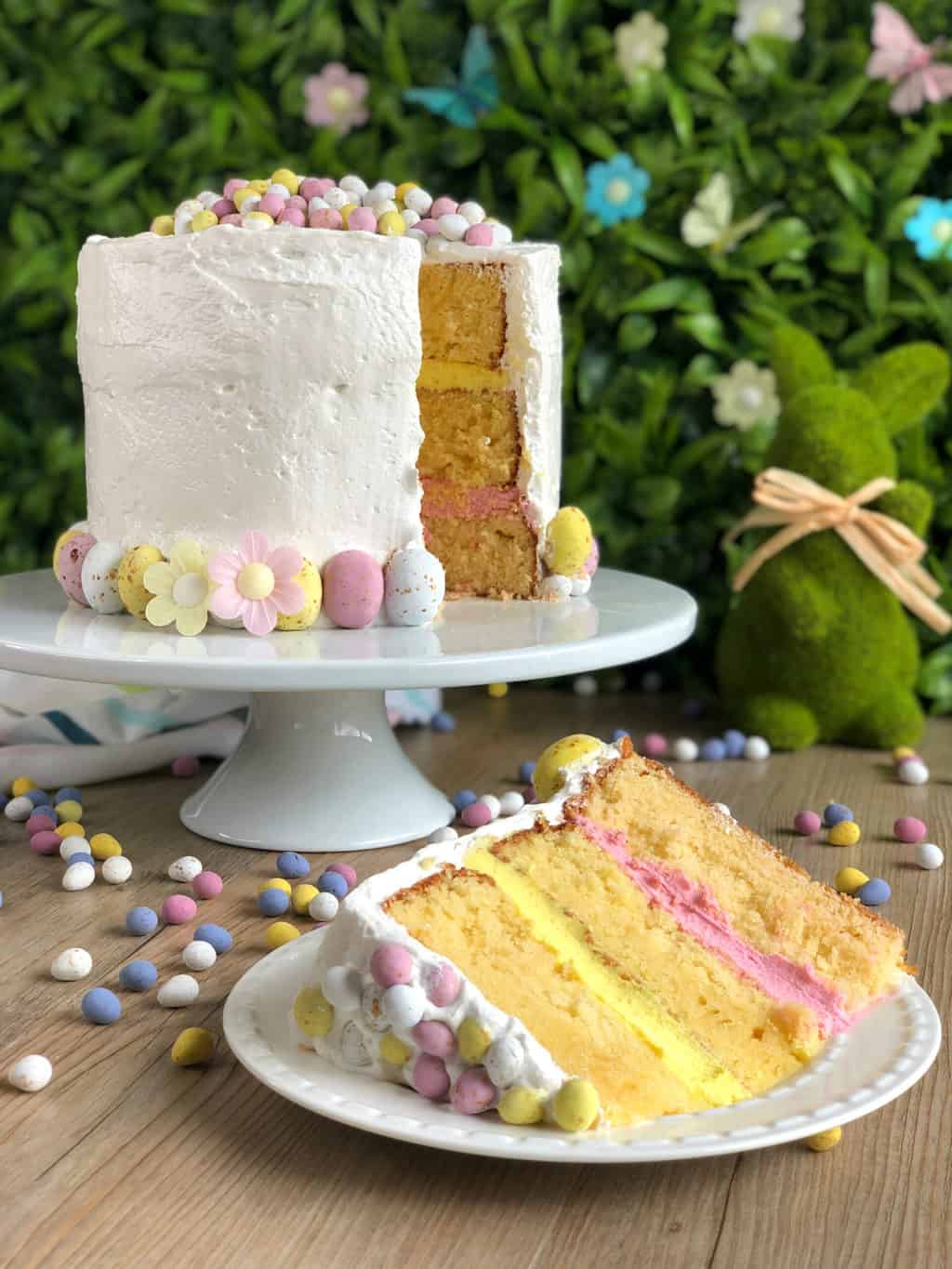 I am delighted to share my fun Toasted Coconut Easter Cheesecake with you all, hopefully it inspires a little fun in the kitchen and I might see some creative Mystery Boxes being created in your home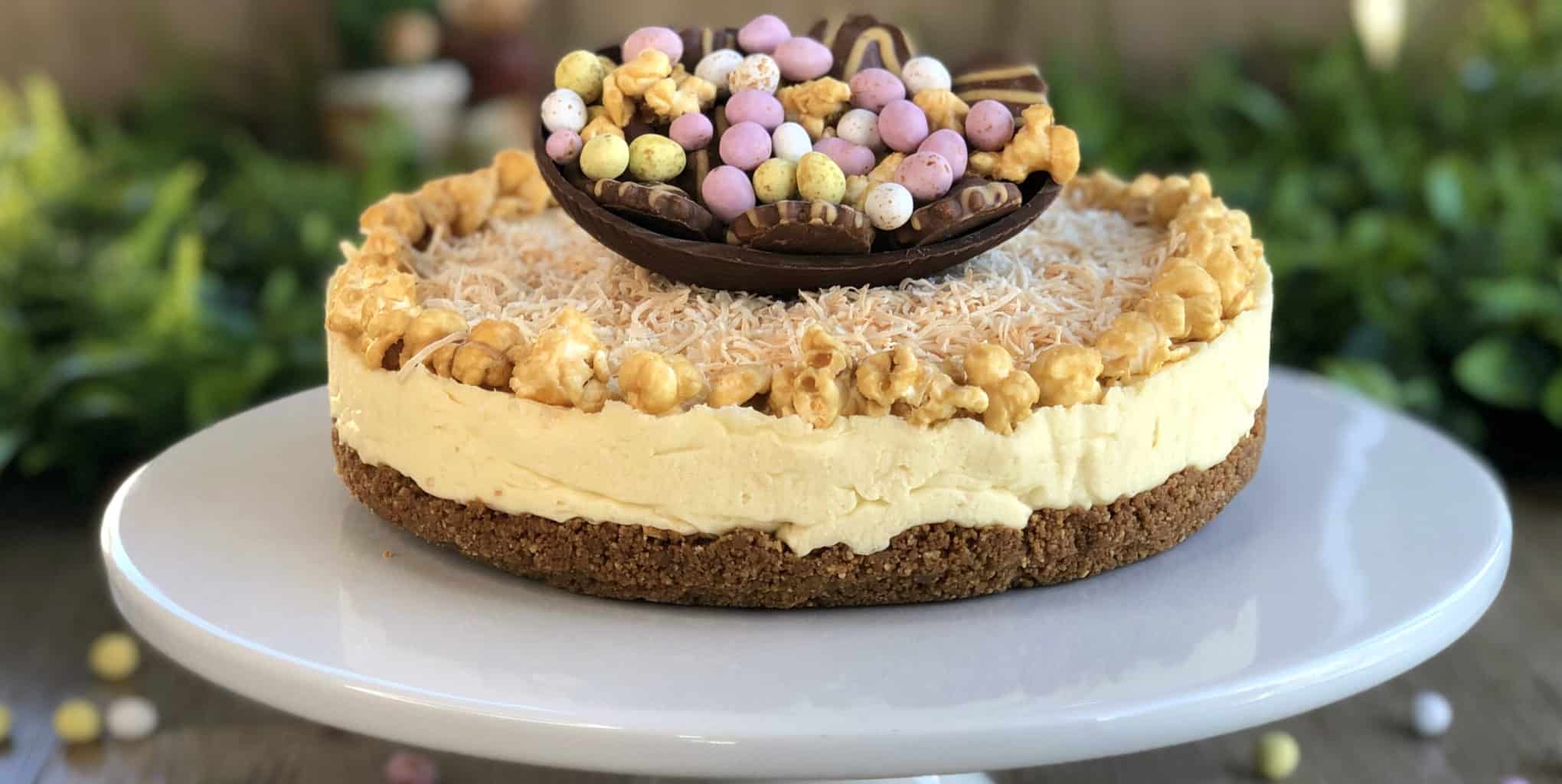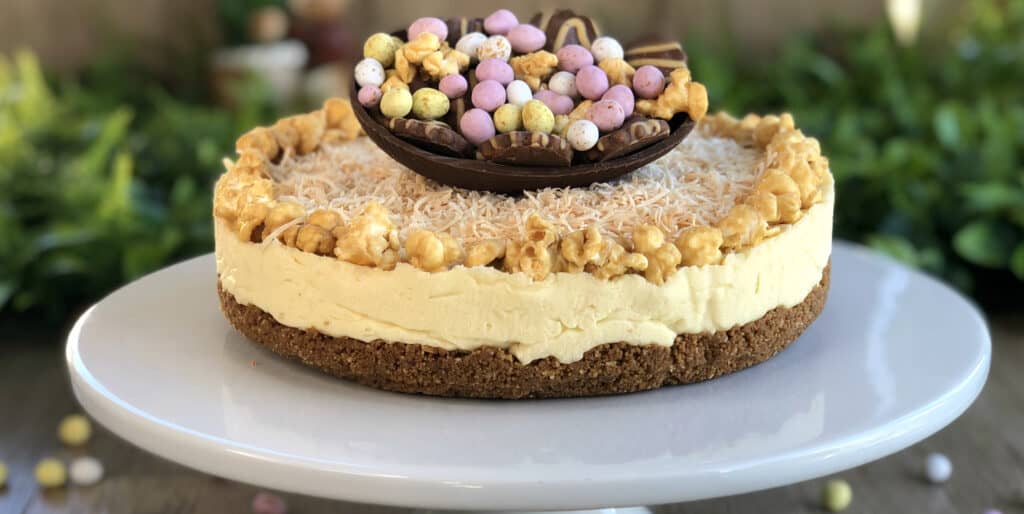 Onto the Recipe
I hope you find this recipe fun and can pick and choose the bits you would like to recreate. This can be used for any occasion and made to fit everything from birthdays, special occasions, even Christmas!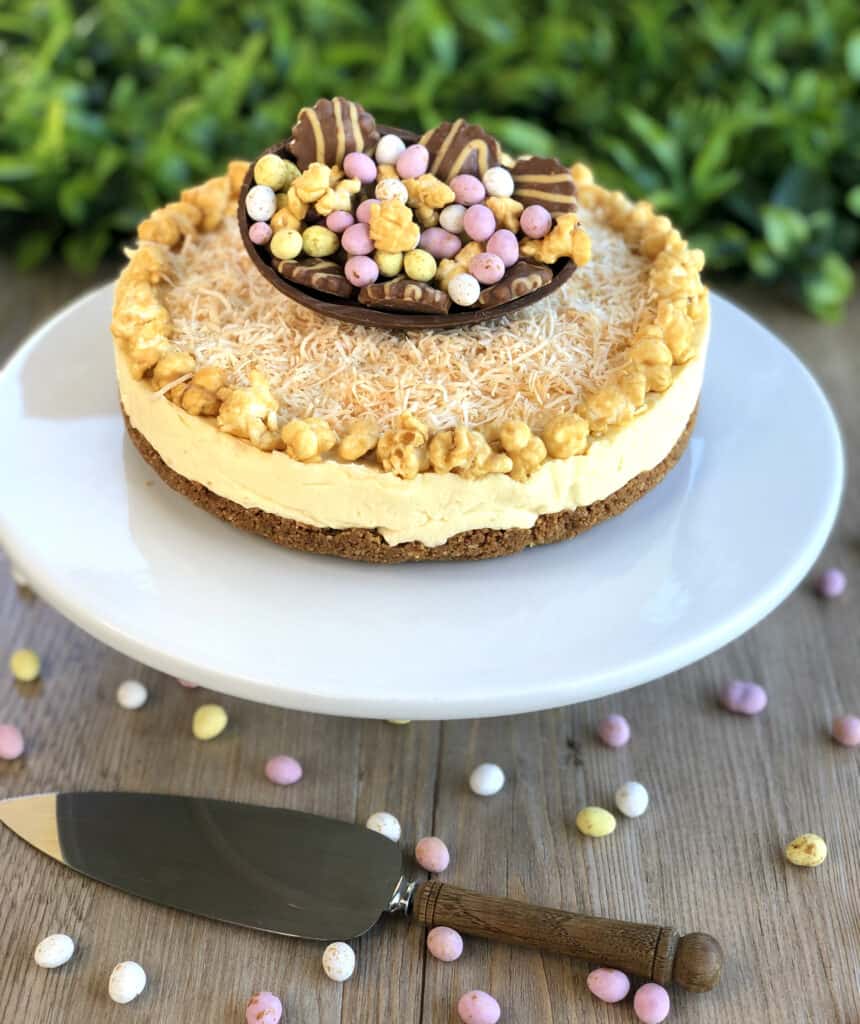 You can find all of these delicious products at your Local Countdown, but do check out your cupboards to see what you can create with what you have there and get to creating your own masterpiece.
Thank you so much for stopping by to check out this recipe. Please also follow me on Facebook or Instagram and you can be one of the first to receive my new recipes by subscribing via email in the link below.
Happy Baking!
Anna
Pin It – Pinterest!