A little different version of the Easter Bun, these Easy Hot Cross Scones are so delicious, all the flavours you love, the cross, but simple to make!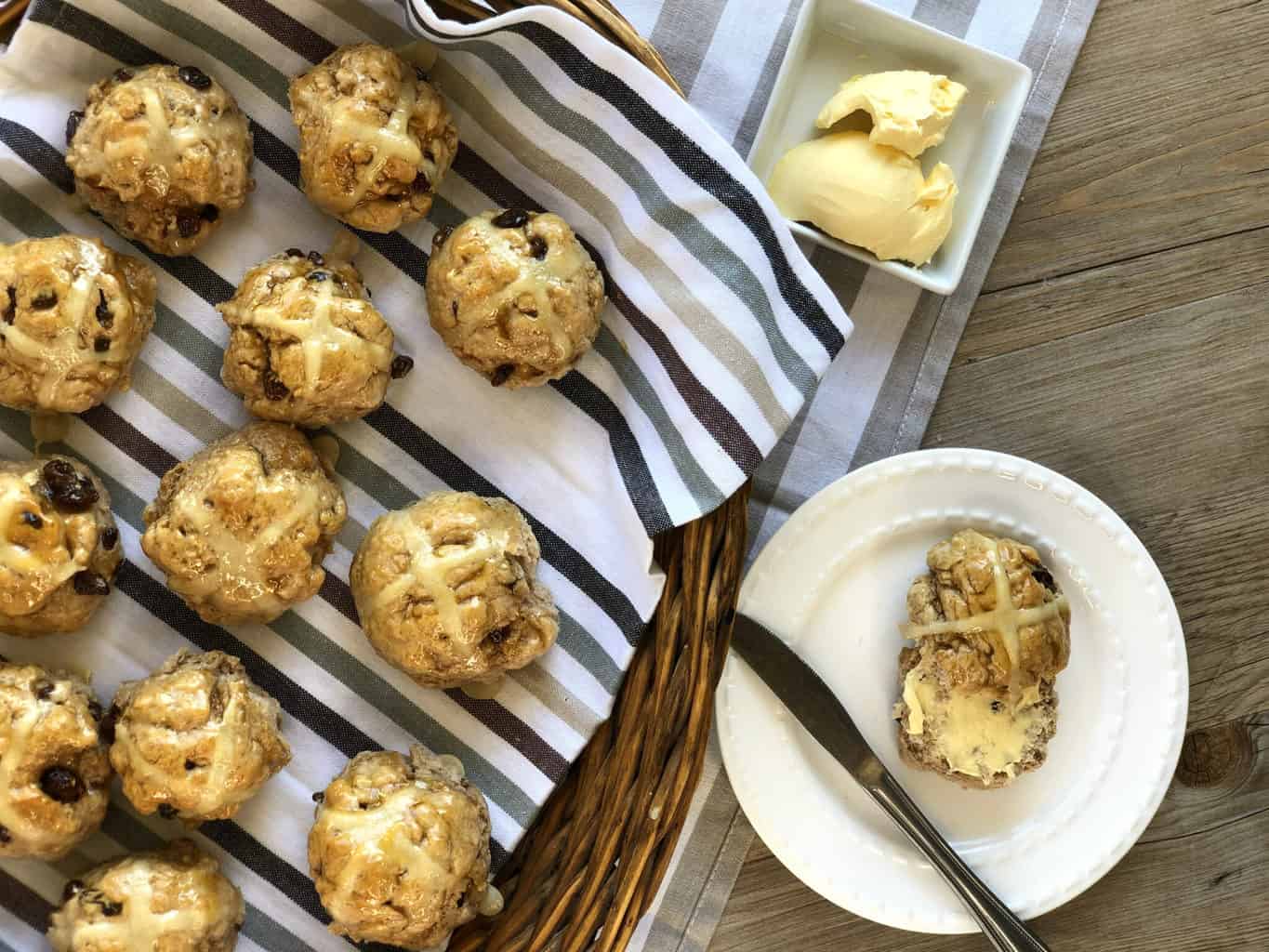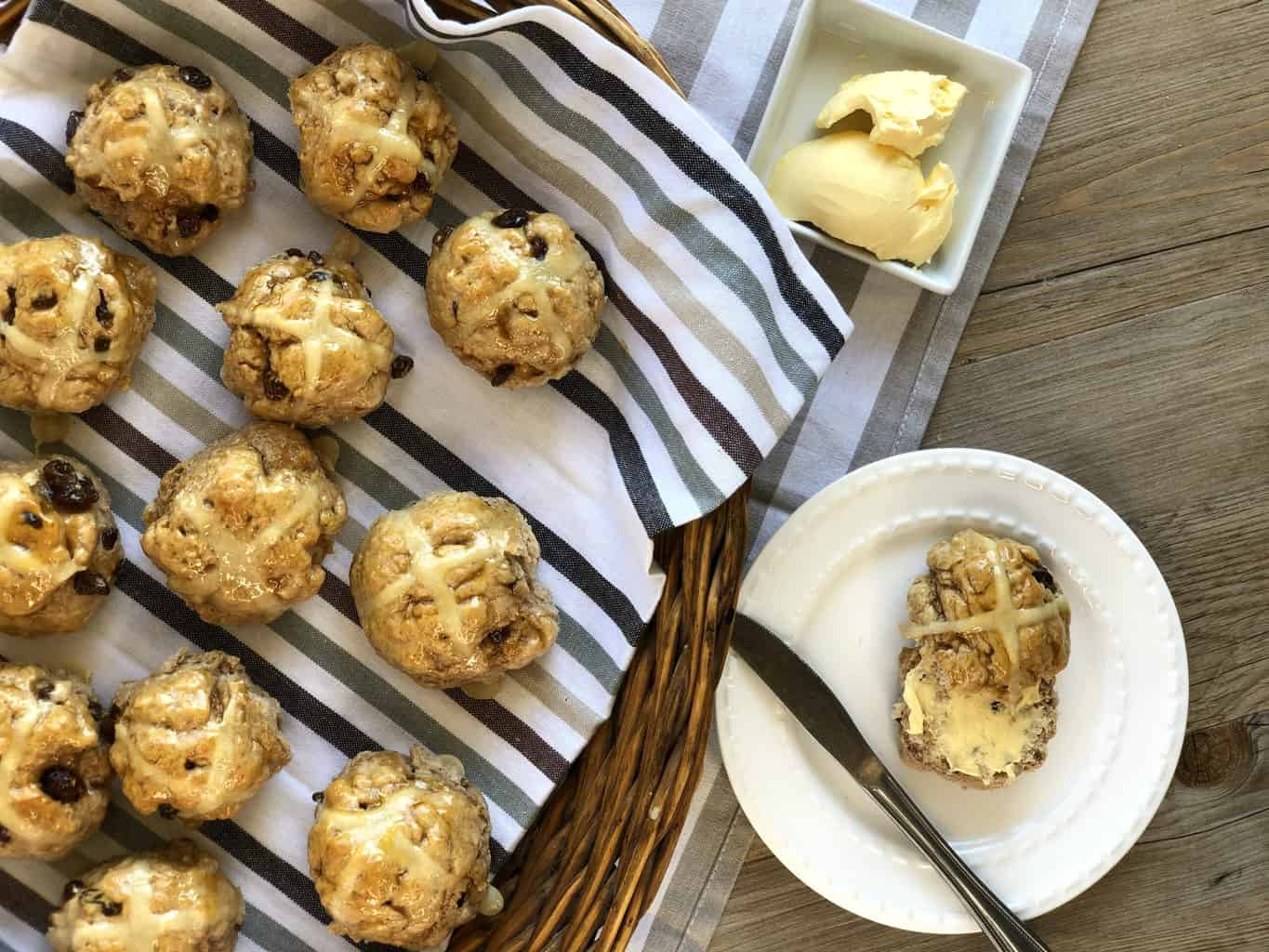 For this recipe I have re-imagined my 3 Ingredient Scones into an Easter version. Adding the spices and raisins these are a lovely easy treat. Lemonade and cream make up the wet ingredients in this one.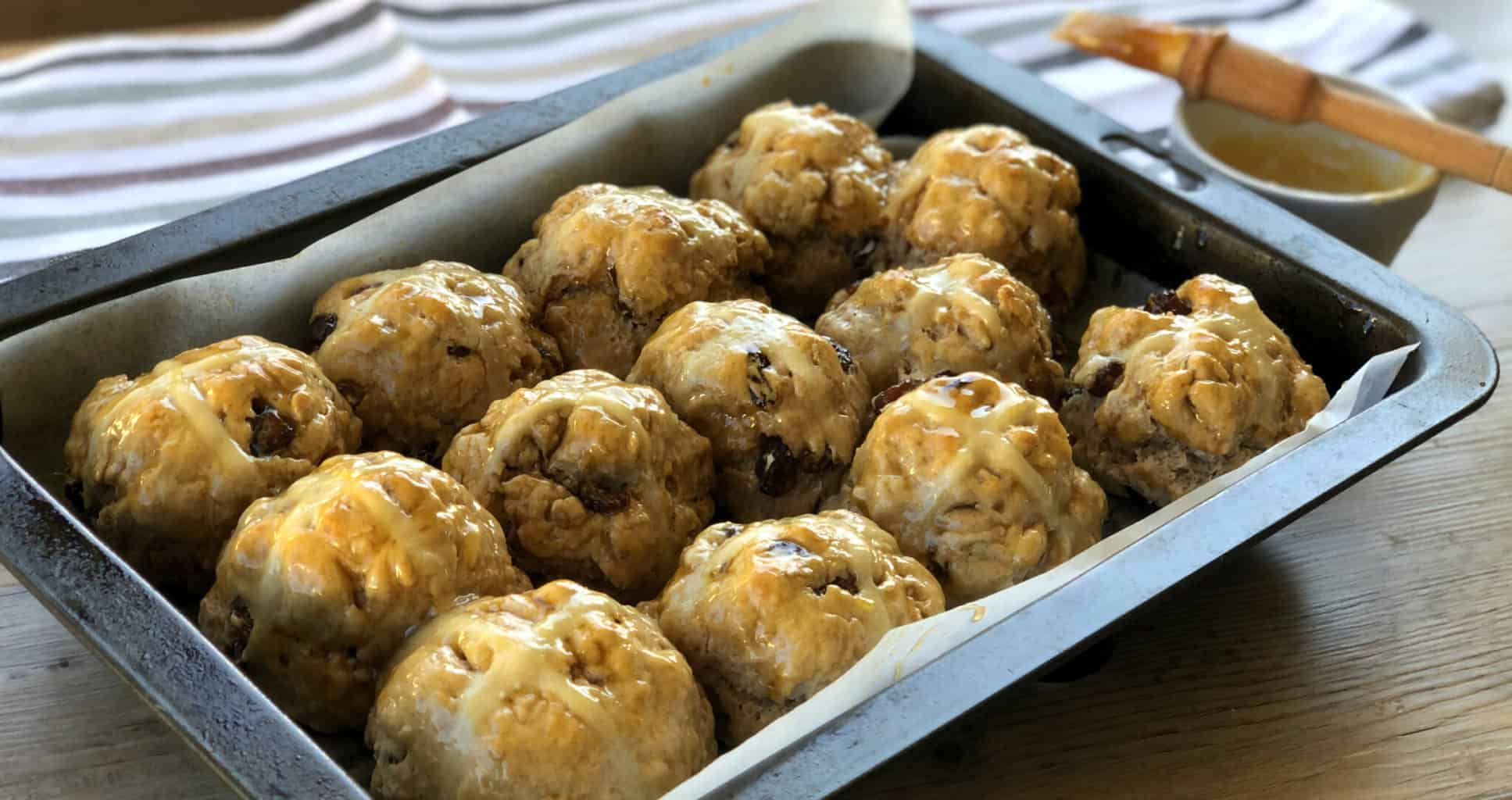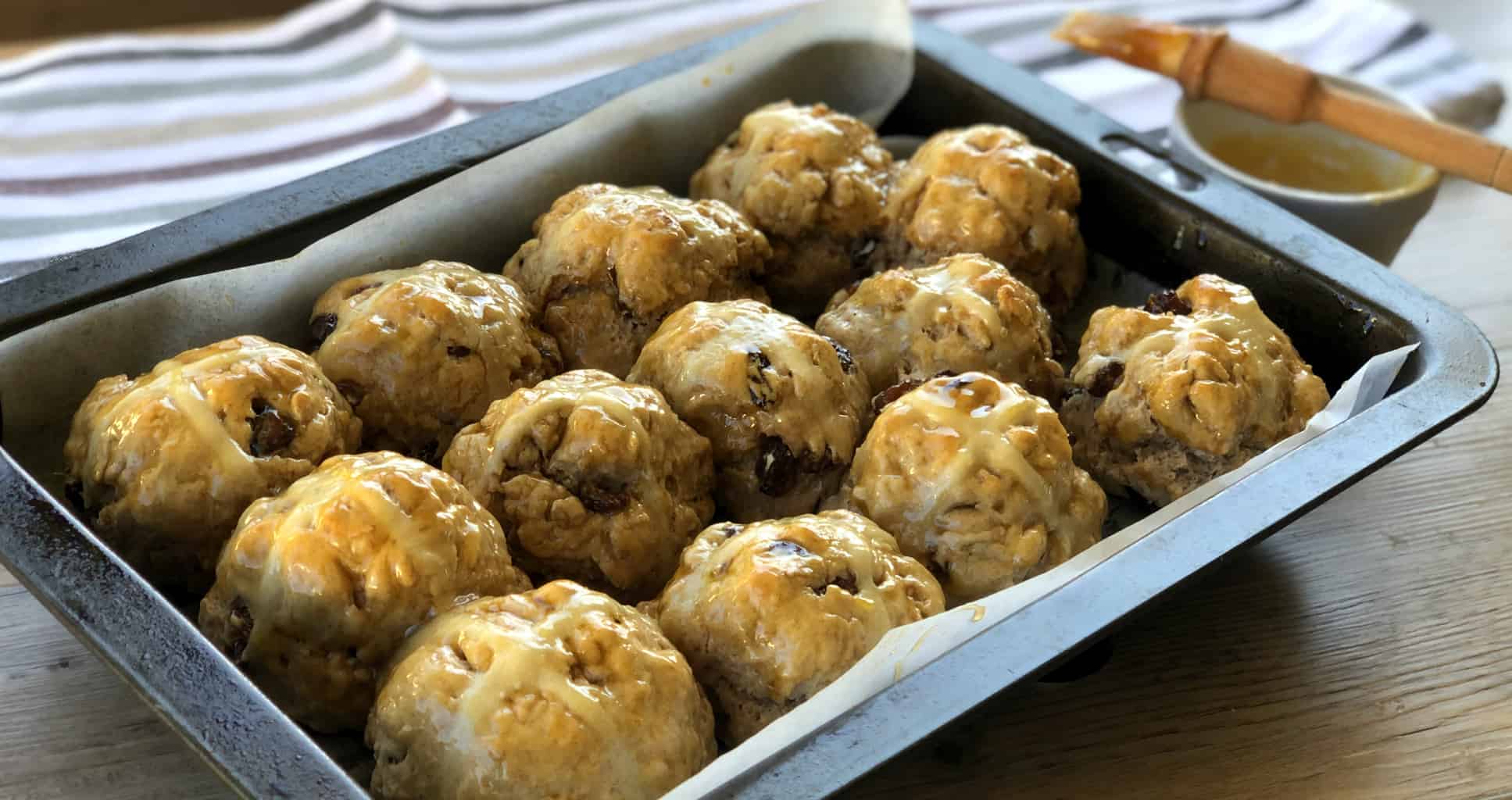 There is a bit of debate around what sort of lemonade or sprite to use, I prefer to use the full sugar version where possible as I find it makes the scones a little more moist, however any version will do. These would also be lovely with gingerale if you have some of that on hand.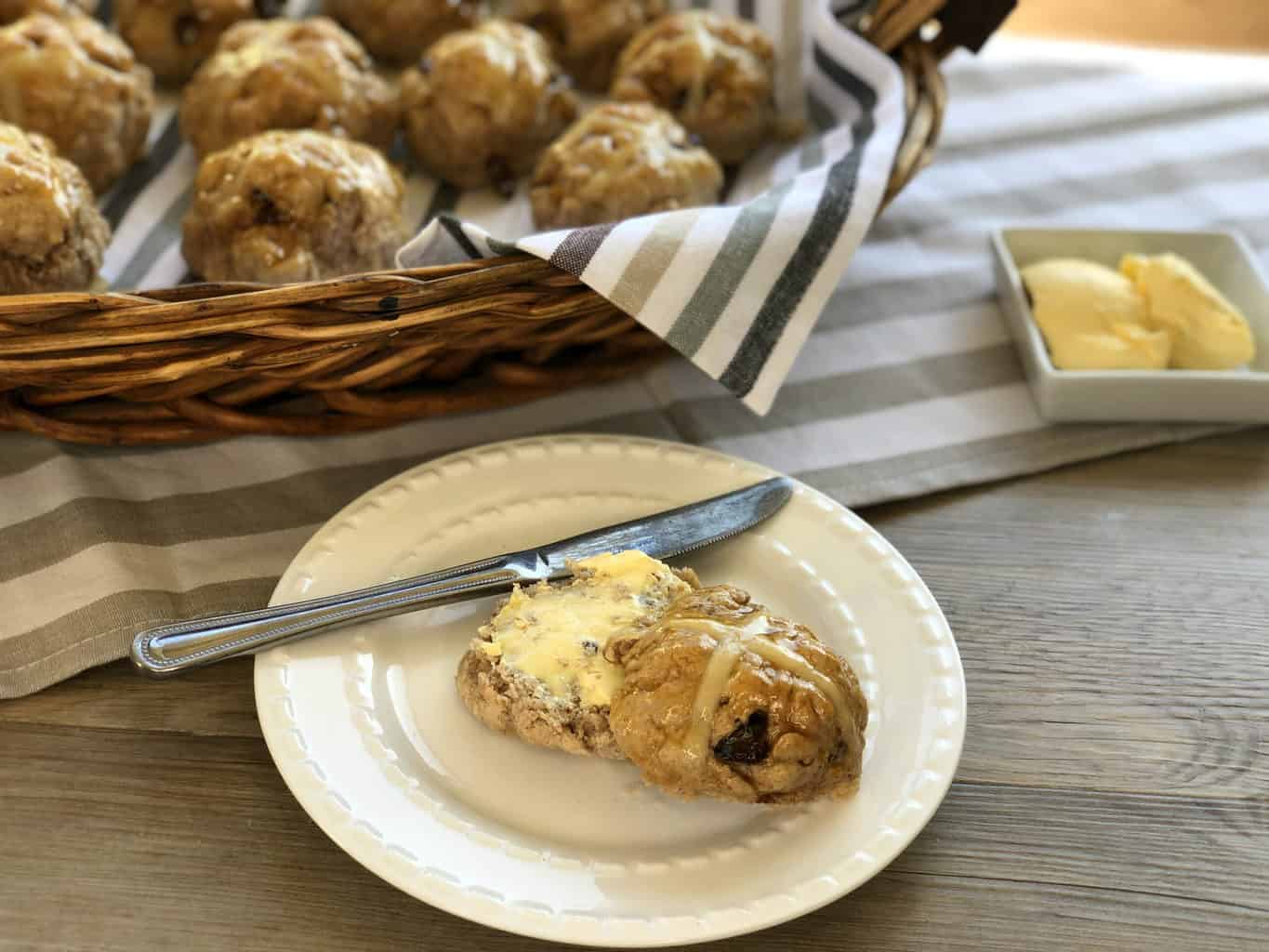 This recipe has been around for generations, the easy 'cheats' way to make scones, and perfect for those those like me who are not the greatest of scone bakers!
In fact my Mum came across an amusing article in my Grandmothers recipe book, it was referred to here as the Waiheke Scone recipe, but even that was disputed as being much older than this article suggests – I wonder where it does originate from?
There are many beautiful versions of hot cross buns available, I love this one by my friend Laura at the Kiwi Country Girl – https://www.thekiwicountrygirl.com/hot-cross-buns/. I don't have my own to share yet so it is lovely to use others tried and trusted versions.

But I wanted to share another way to make those Easter flavours come alive for those who are not so keen on using yeast or shorter on time and ingredients. So I bring you the Hot Cross Scone! Not an original idea I am sure, but super simple and so delicious with butter and jam.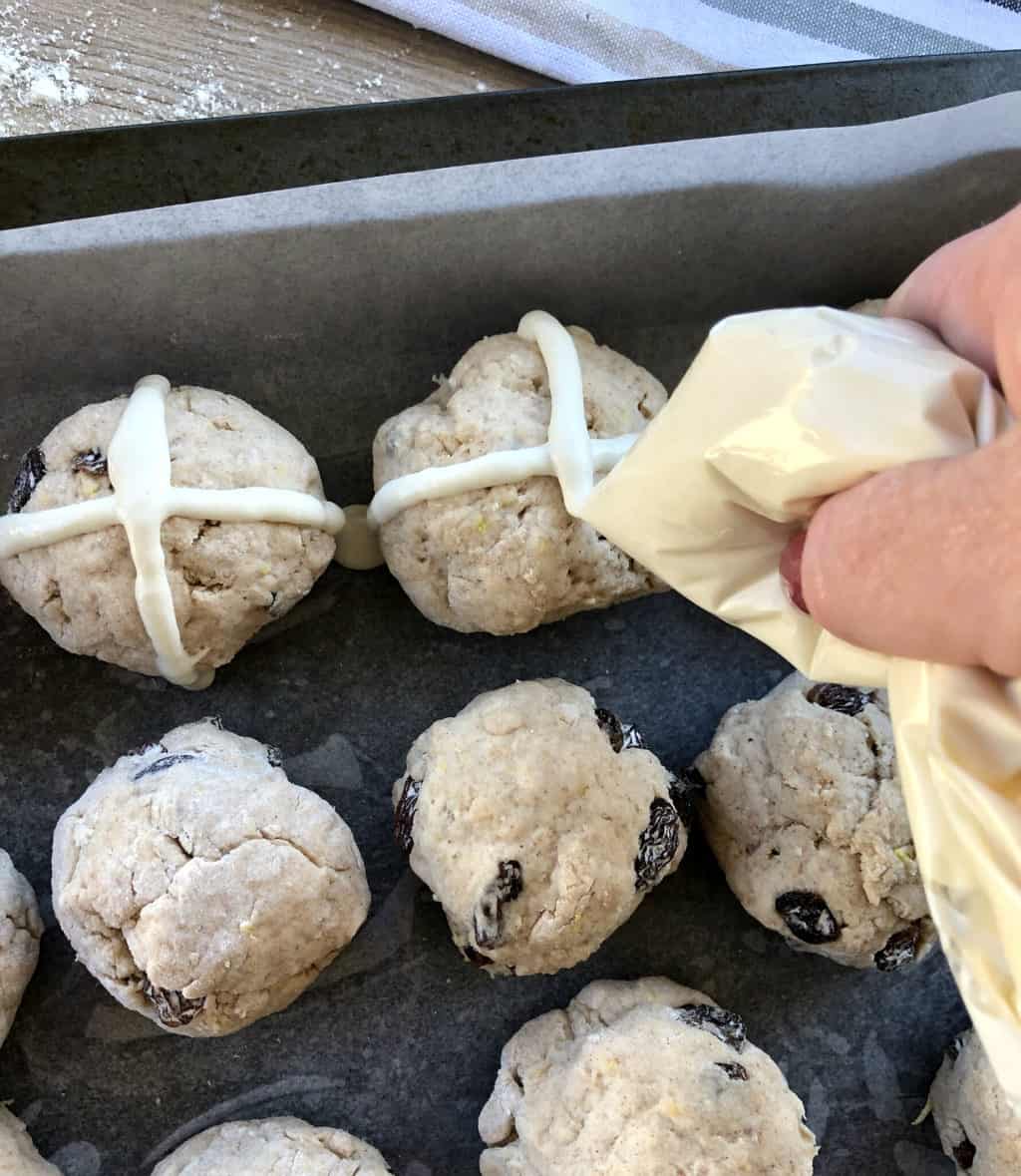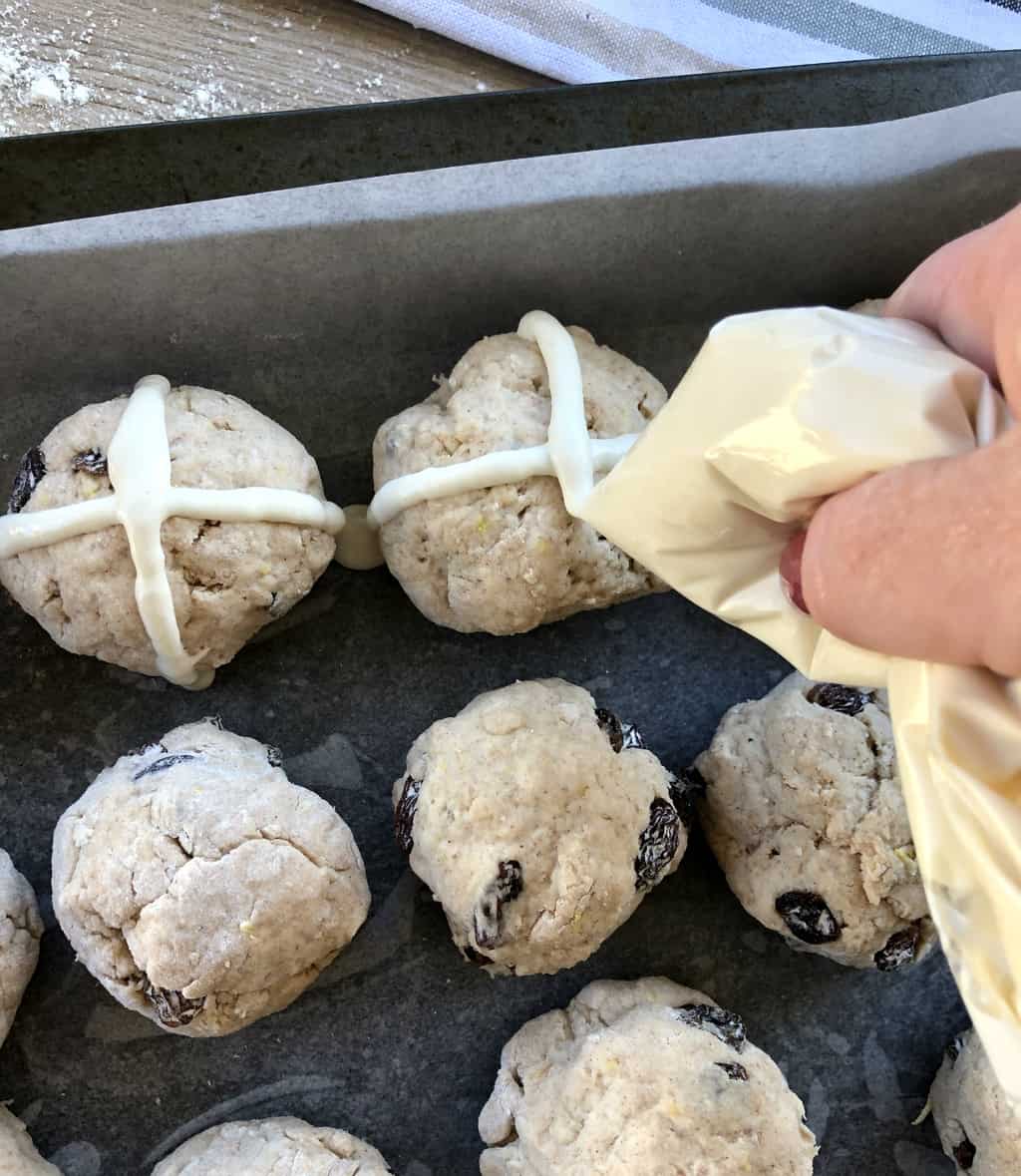 I even added the cross! This of course is just a mixture of flour and water. There are versions everywhere with everything from custard to simple melted chocolate, you can choose to add this or omit it – I think it is lovely to add it in there.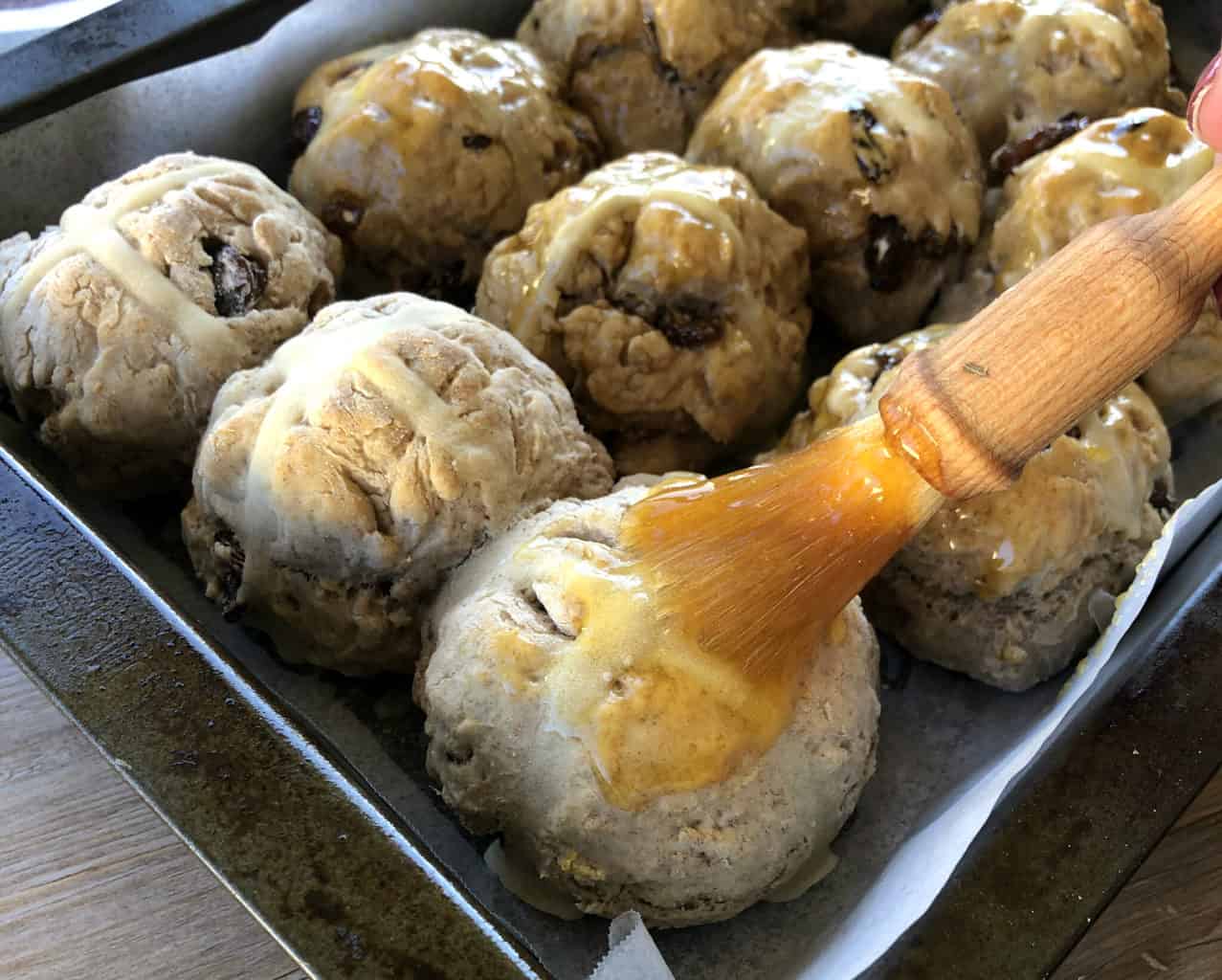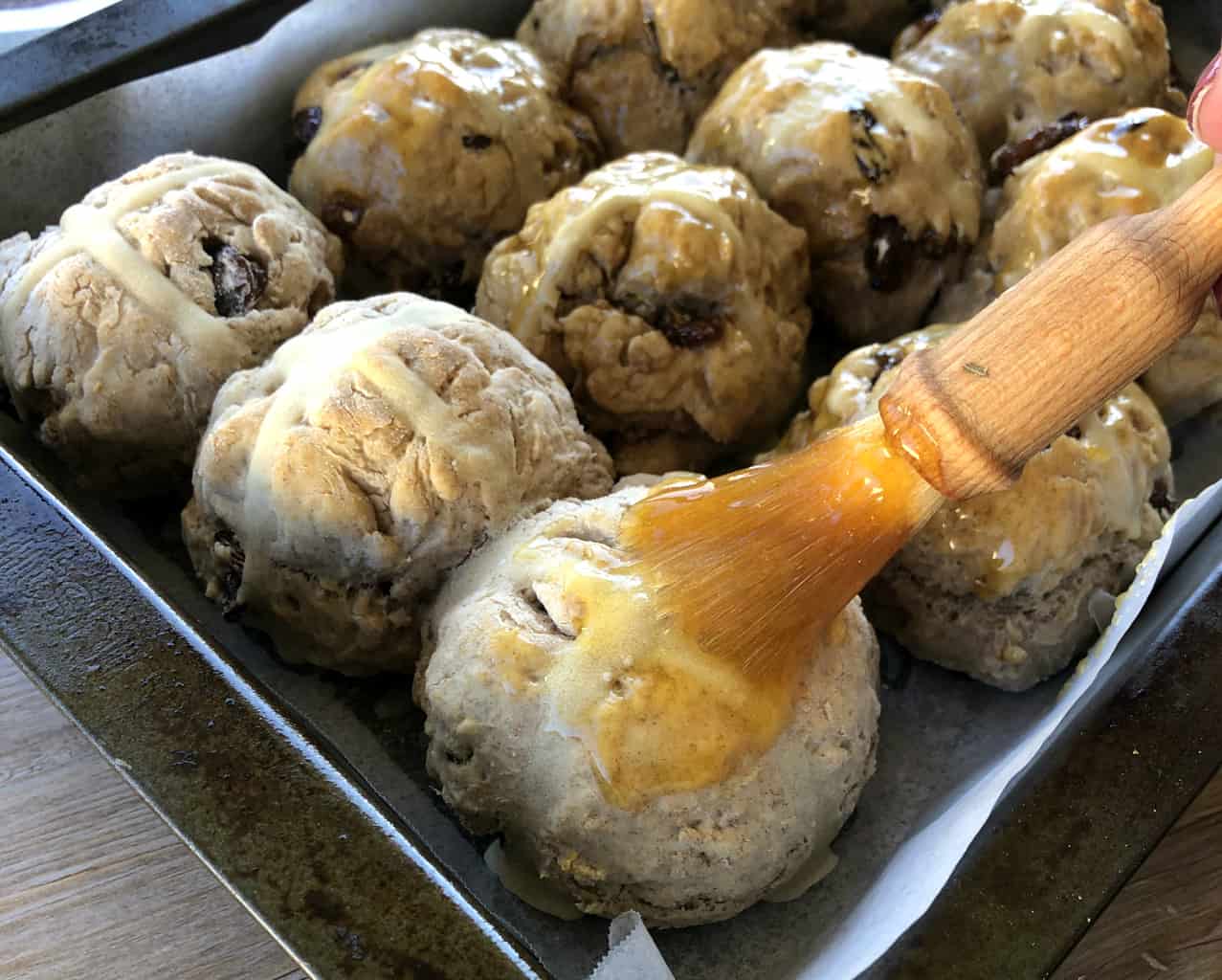 These are best served fresh, I simply adore them warm, but they would be lovely halved and grilled. They have been glazed after being baked with a simple warm apricot jam. Adds a lovely colour and taste.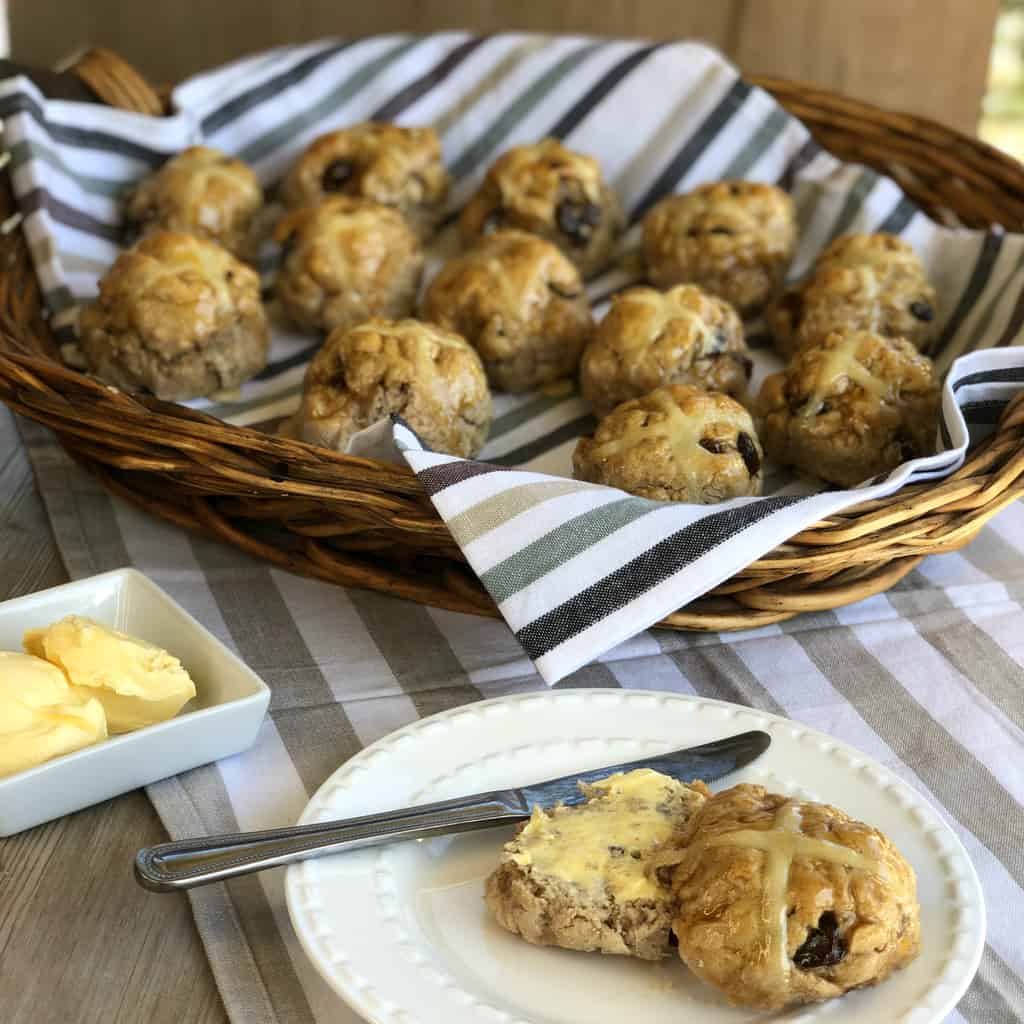 I love baking Easter treats and have begin to compile a list of my favourites, I will add to these over the years, all delicious sweet treats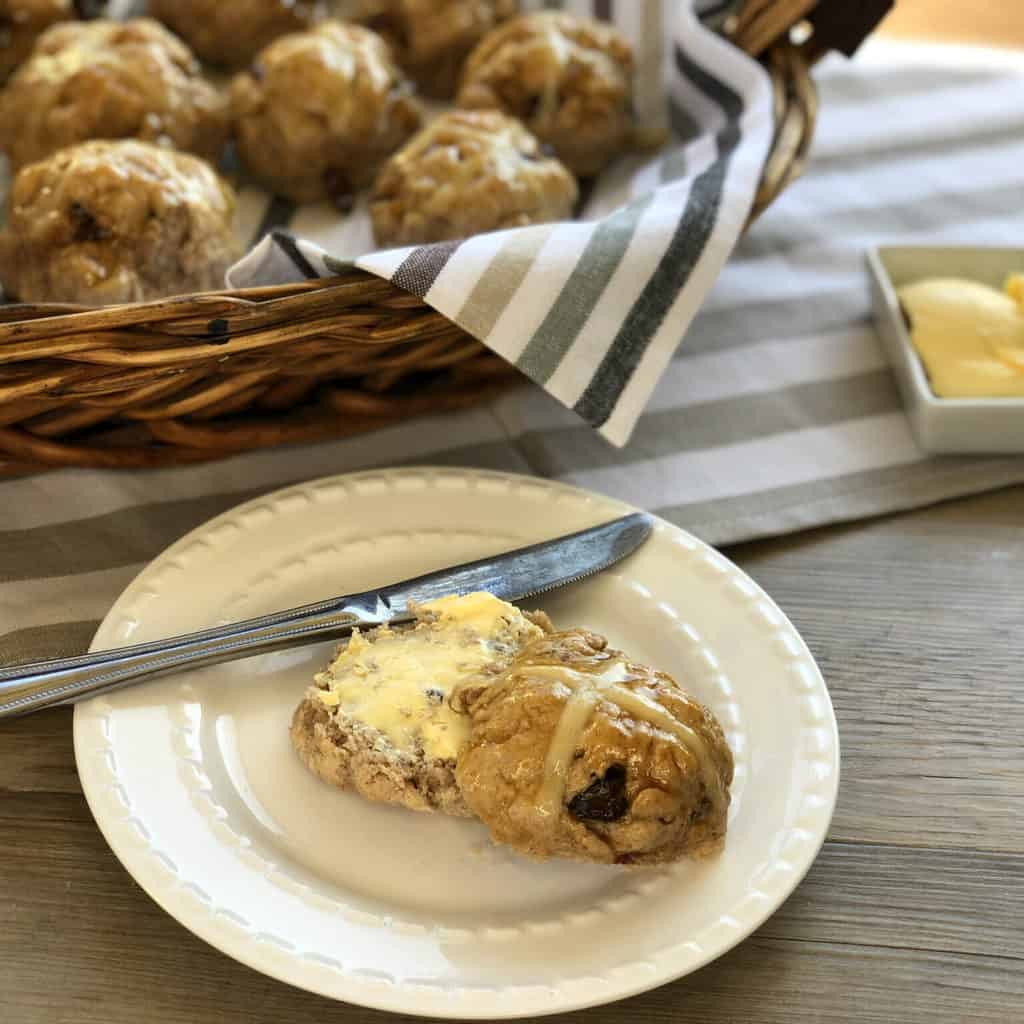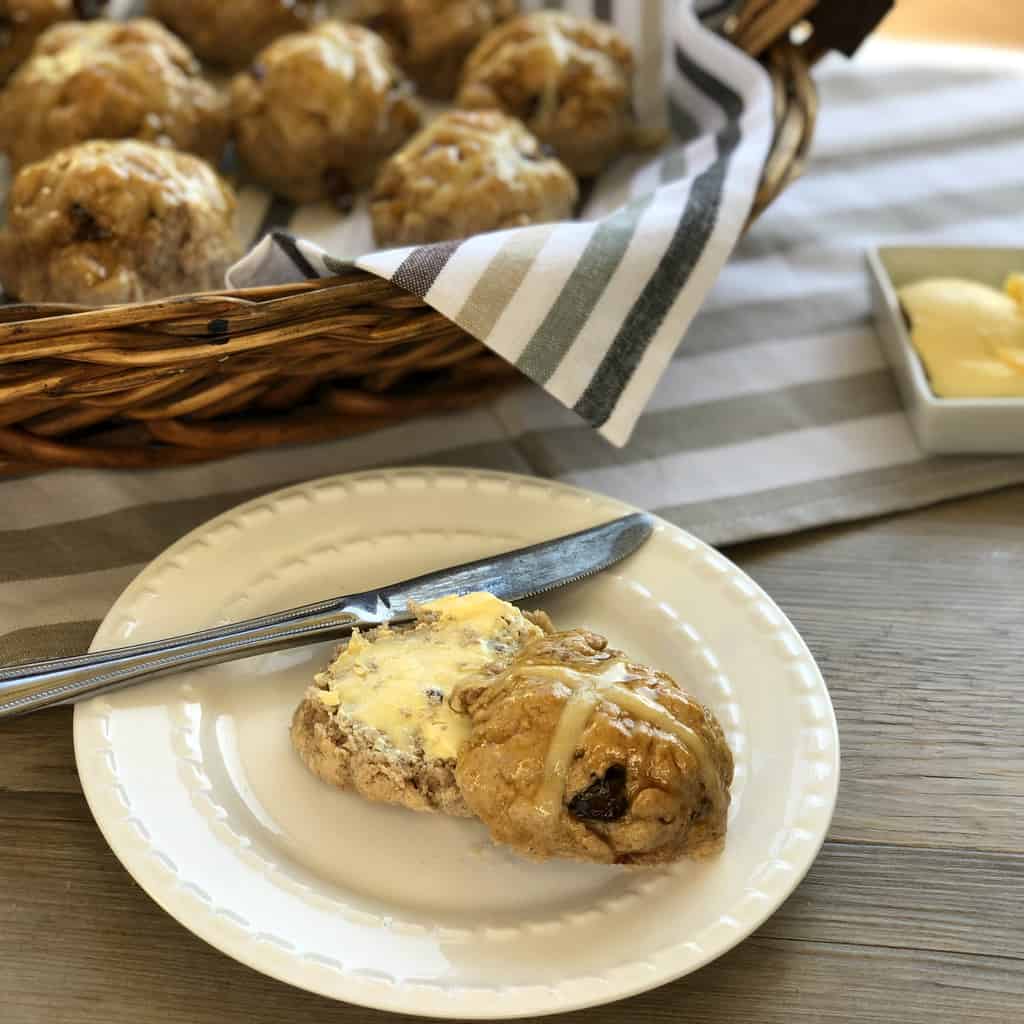 I hope you enjoy this fun take on an Easter Hot Cross Bun, these are super quick to make and so tasty
Onto my recipe for Hot Cross Scones
How easy is that! No long rising sessions or using yeast – just simple recipe for a quick tasty Easter treat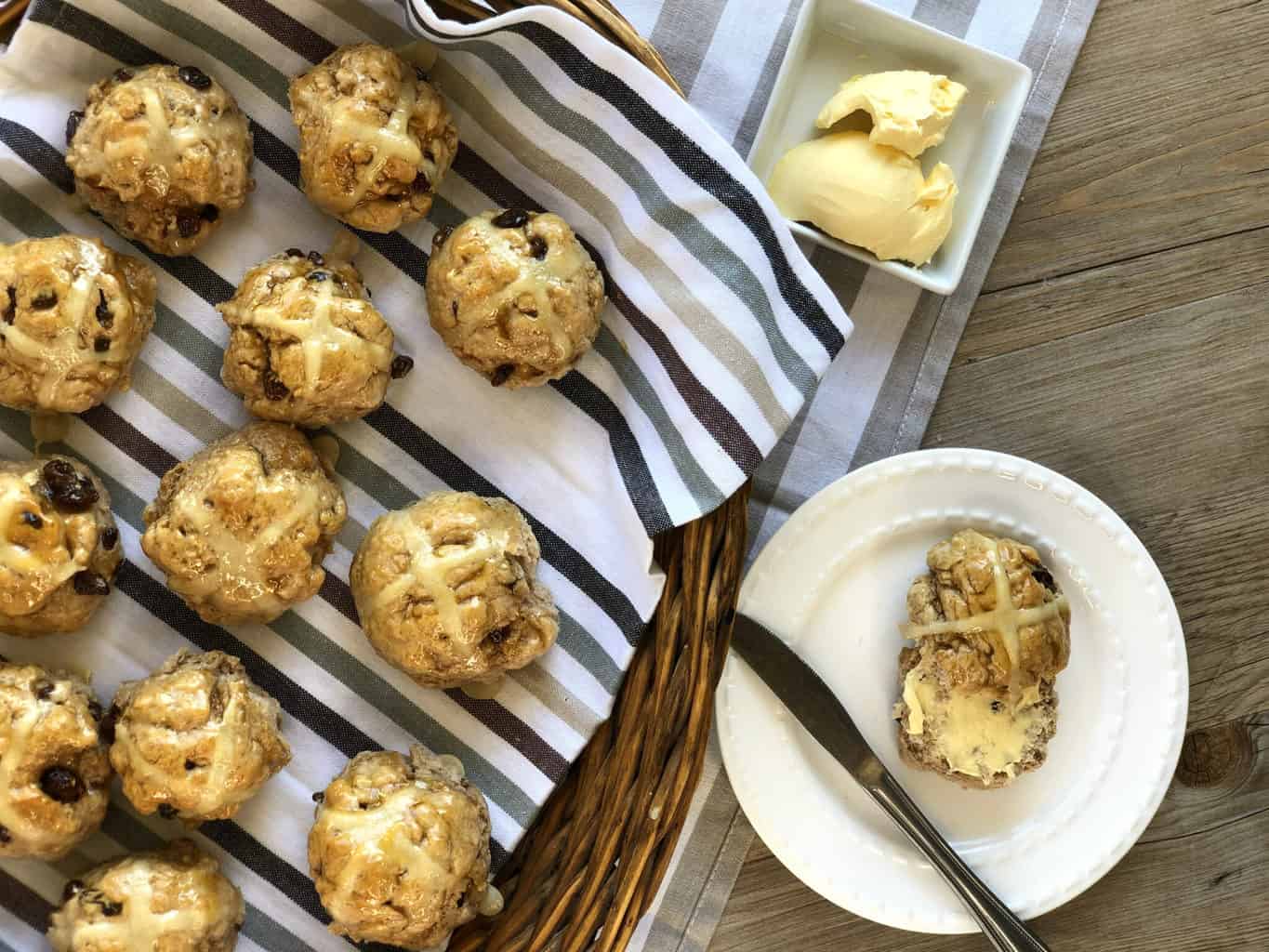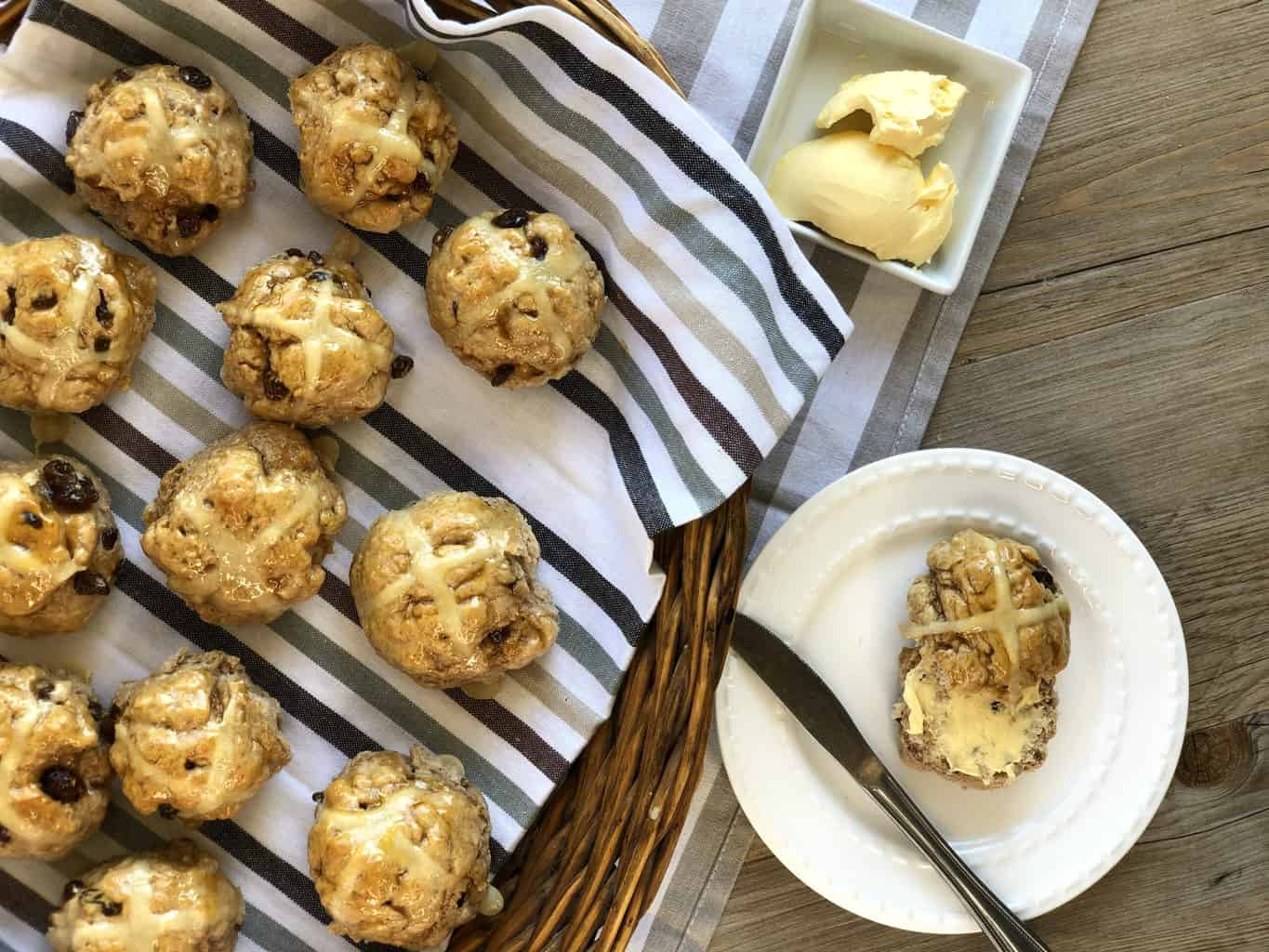 Thank you so much for stopping by to check out my post today! You can follow me on Facebook and also subscribe to my page here by adding your email address to receive all my recipes as soon as I publish them.
Happy Baking,
Anna ?
Pin It! Pinterest