With all the lovely Easter products in stores around this time of year the inspiration is endless! This lovely White Chocolate Easter Slice is a no bake recipe that is super delicious.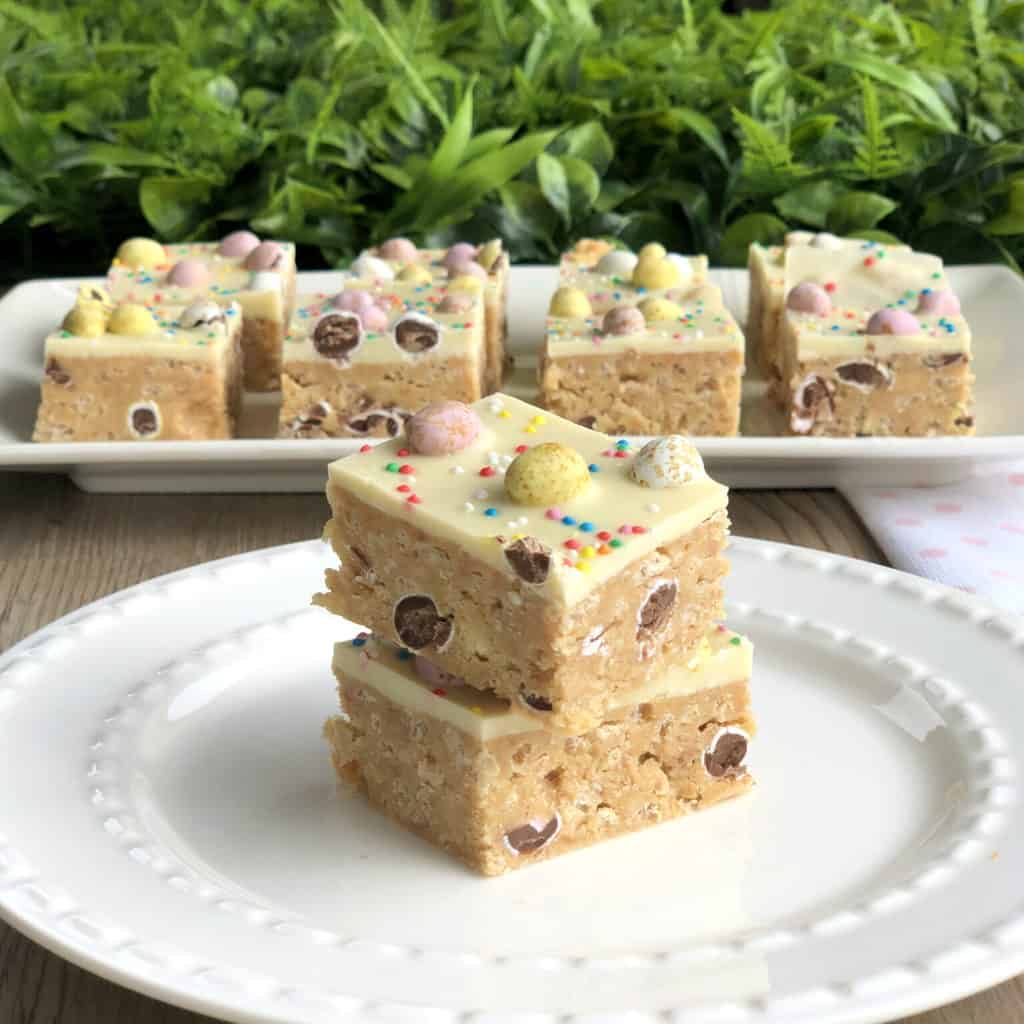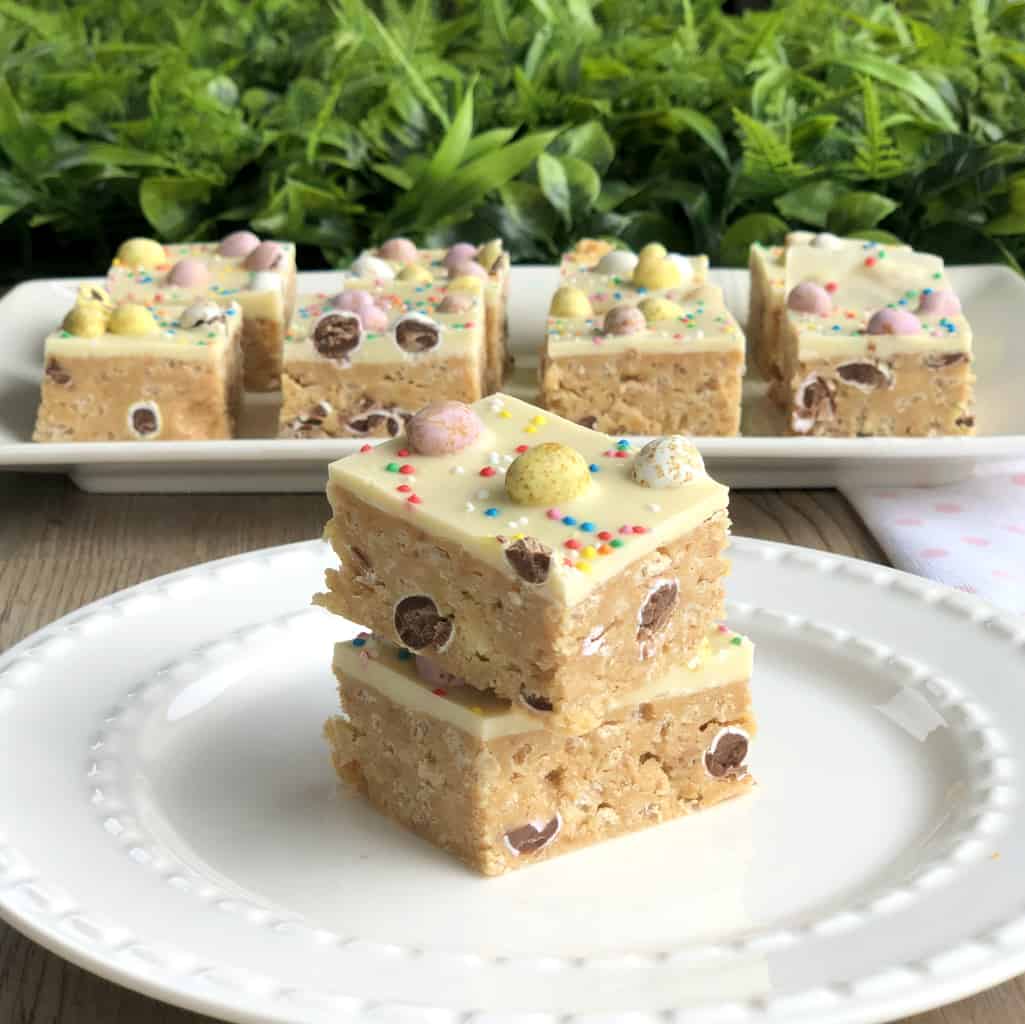 No bake slices are some of my favourite baking to do, in fact of course not baking at all! So easy to make and absolutely delicious, I love reinventing new ways to enjoy these tasty slices.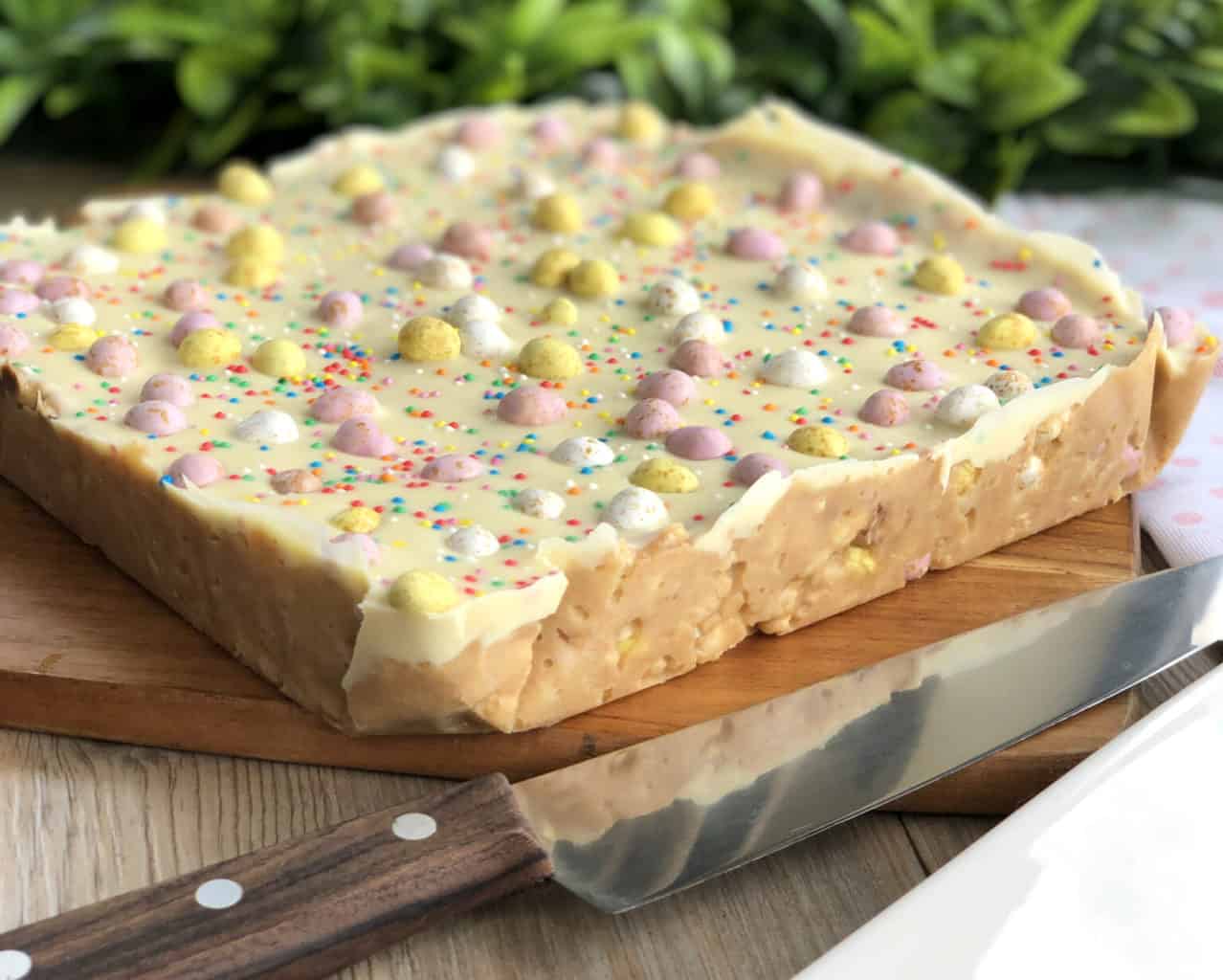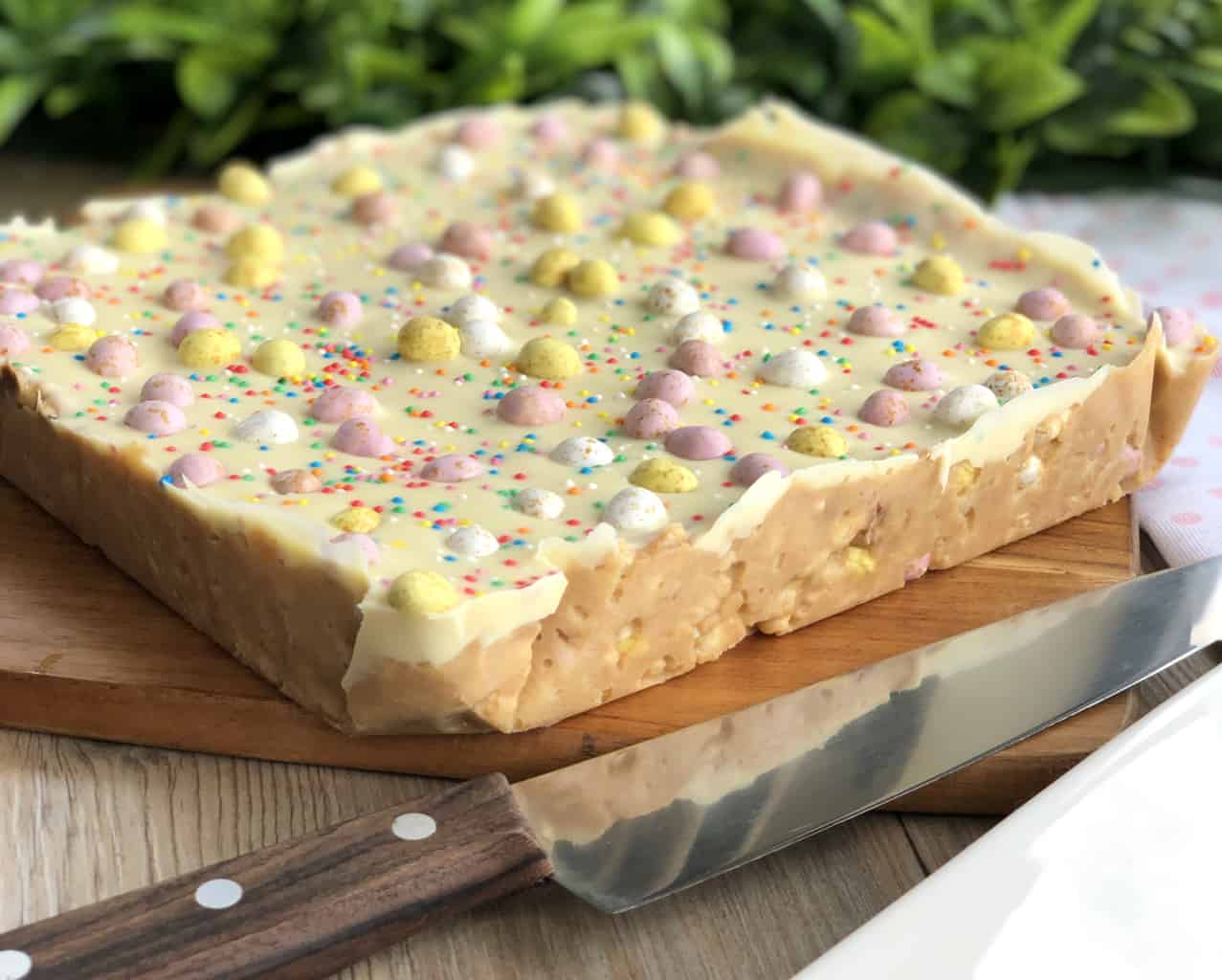 This recipe is an adaption of my Chocolate No Bake Slice, with a few amendments. So often I am asked if a recipe can have no nuts or coconut so that is what I have done here – added in rice bubbles instead. If you want to make it as per my original recipe then be sure to check it out here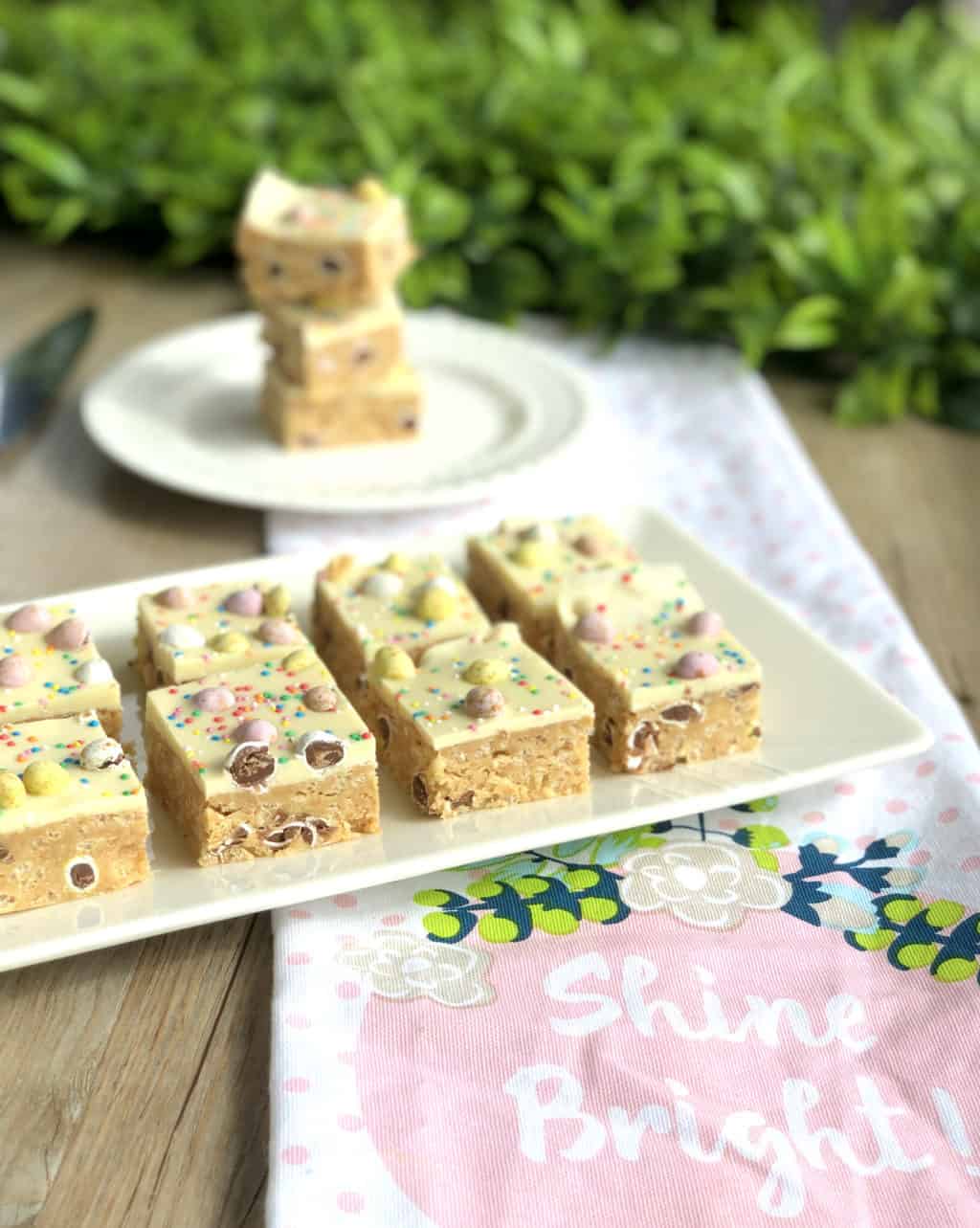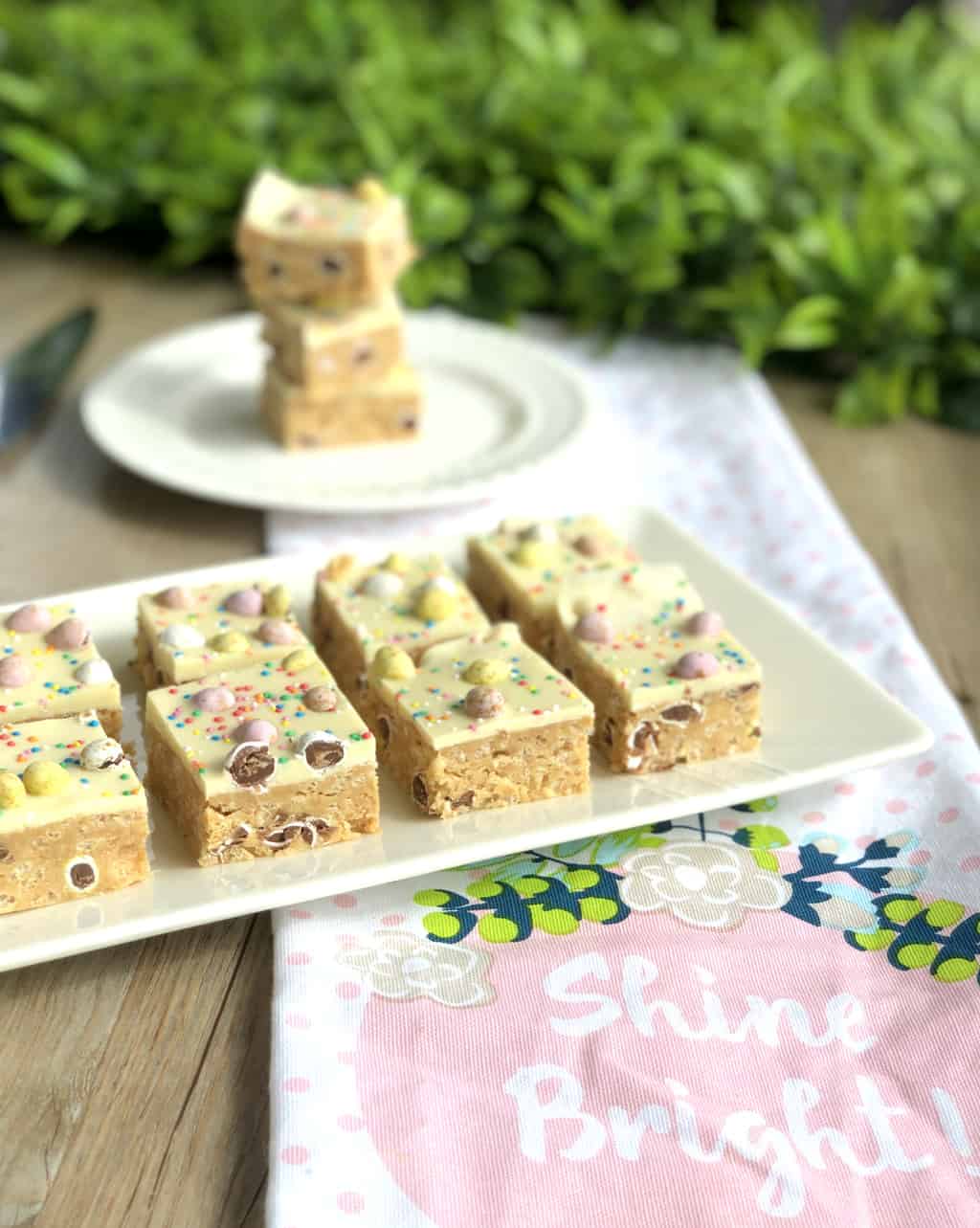 Making no bake slices is so simple, it is simply a matter of crushing biscuits. You can do this a few ways, the easiest of course is using a food processor to get a fine crumb, or you can place the biscuits in a large bag and crush with a rolling pin. Then adding the wet ingredients to it, before you smooth it into the slice tin and cover in melted chocolate.

When I melt chocolate for a topping for a no bake slice I always add a little oil to it – this simply helps to stop the chocolate from cracking when you slice into it. I also get my slices out of the fridge up to 20 minutes before I want to slice them for the first time.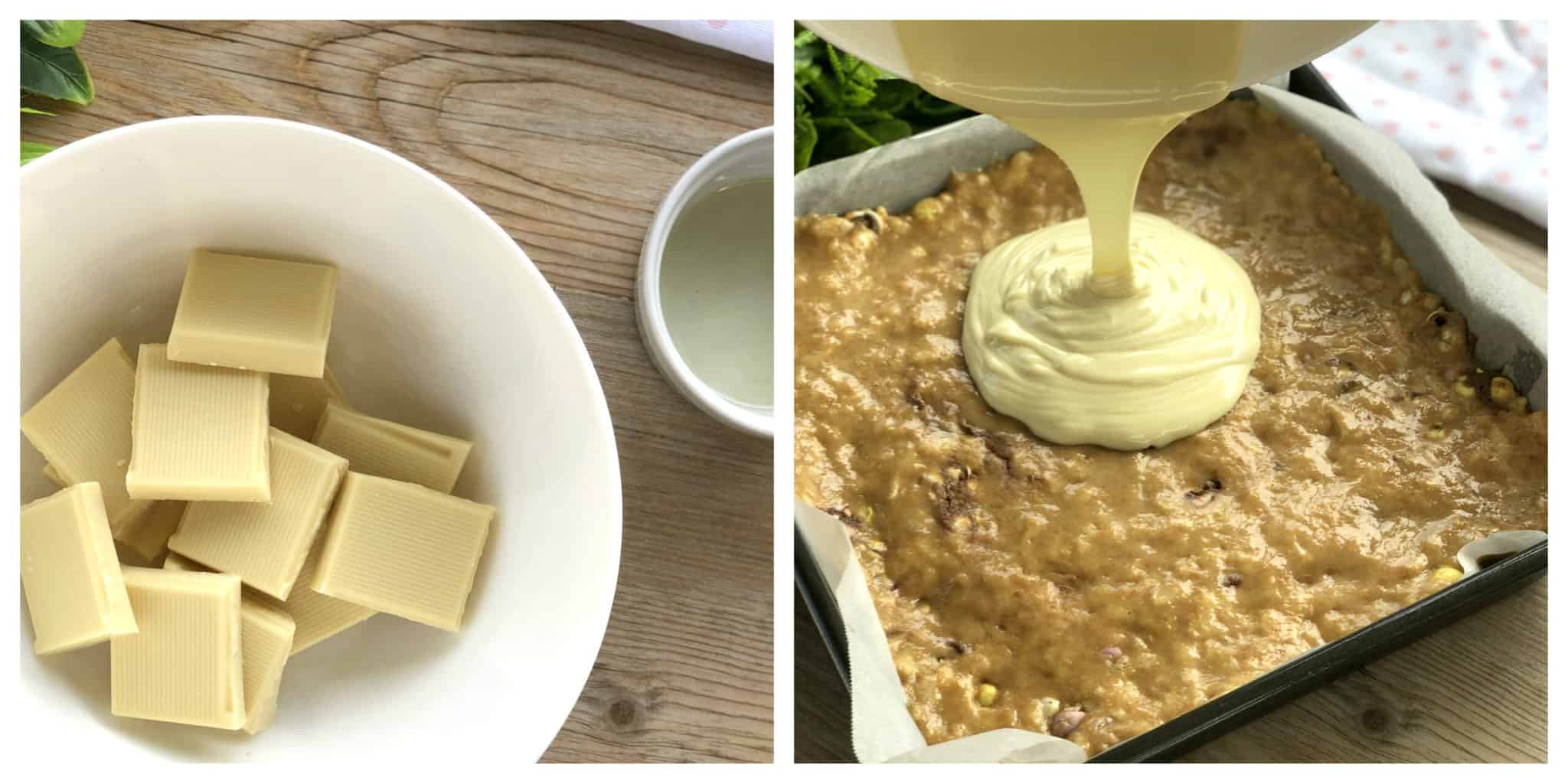 To get lovely clean edges for every piece, use a sharp knife, one that is warmed with hot water and dried can help with the perfect slice, making sure to wipe it between each slice. That is of course only if you are fussy and have to photograph our pieces! For everyone else, just get in there and enjoy it!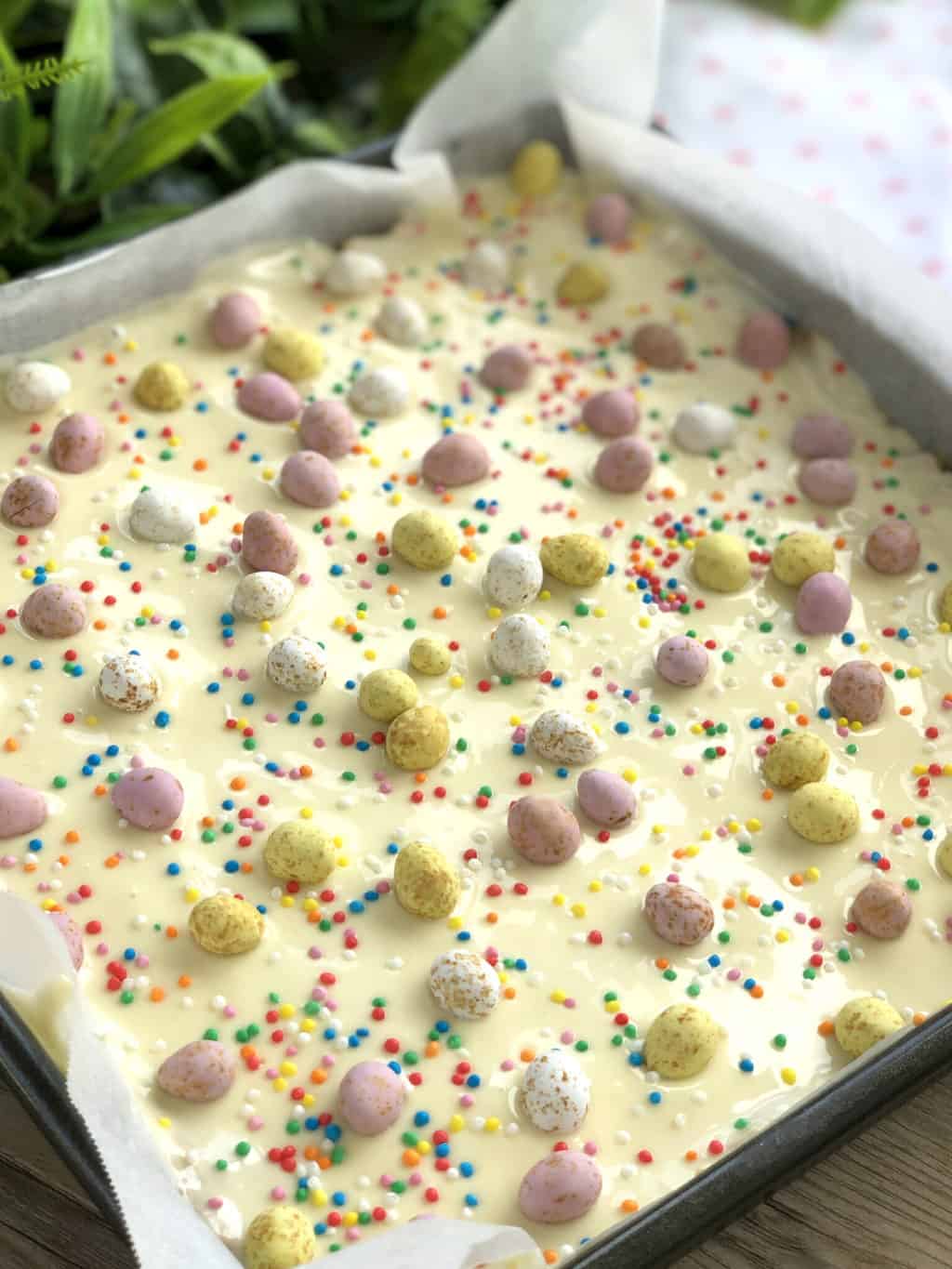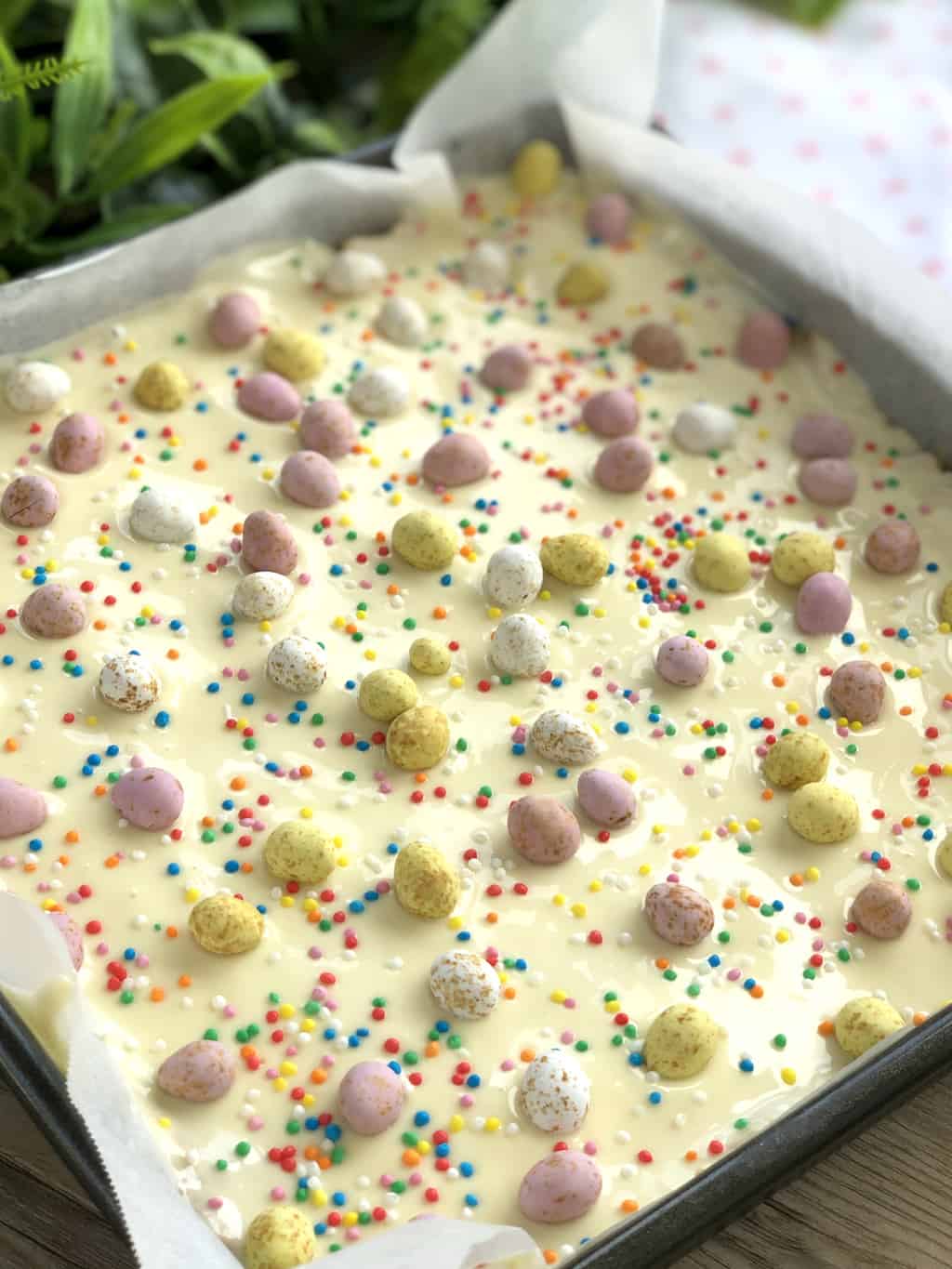 No Bake slices can also be frozen which is so handy. Ones with chocolate based icing are the best frozen, but if you are using an icing sugar based icing, I would simply freeze the base alone and make up the icing when you are ready to eat it fresh.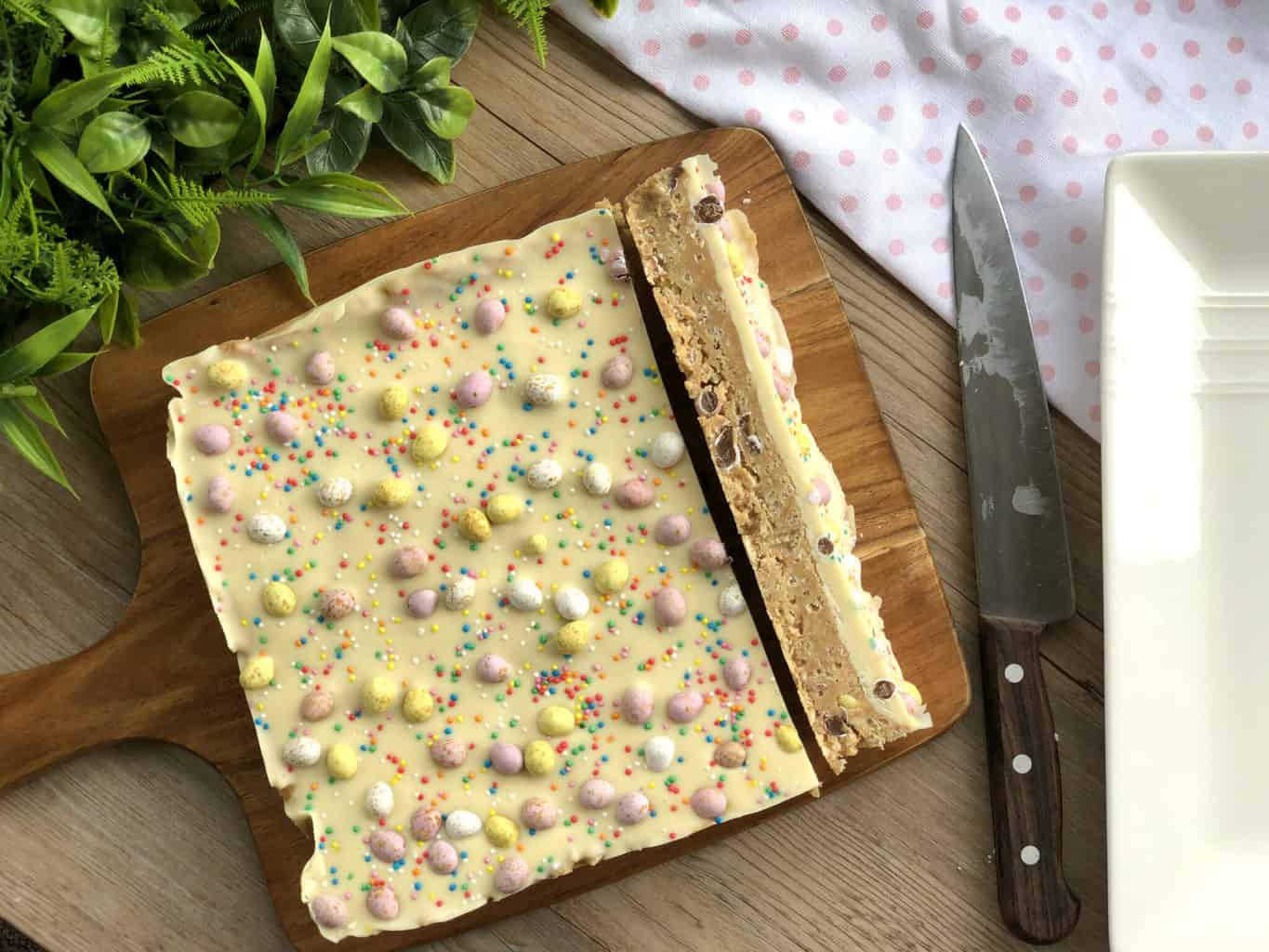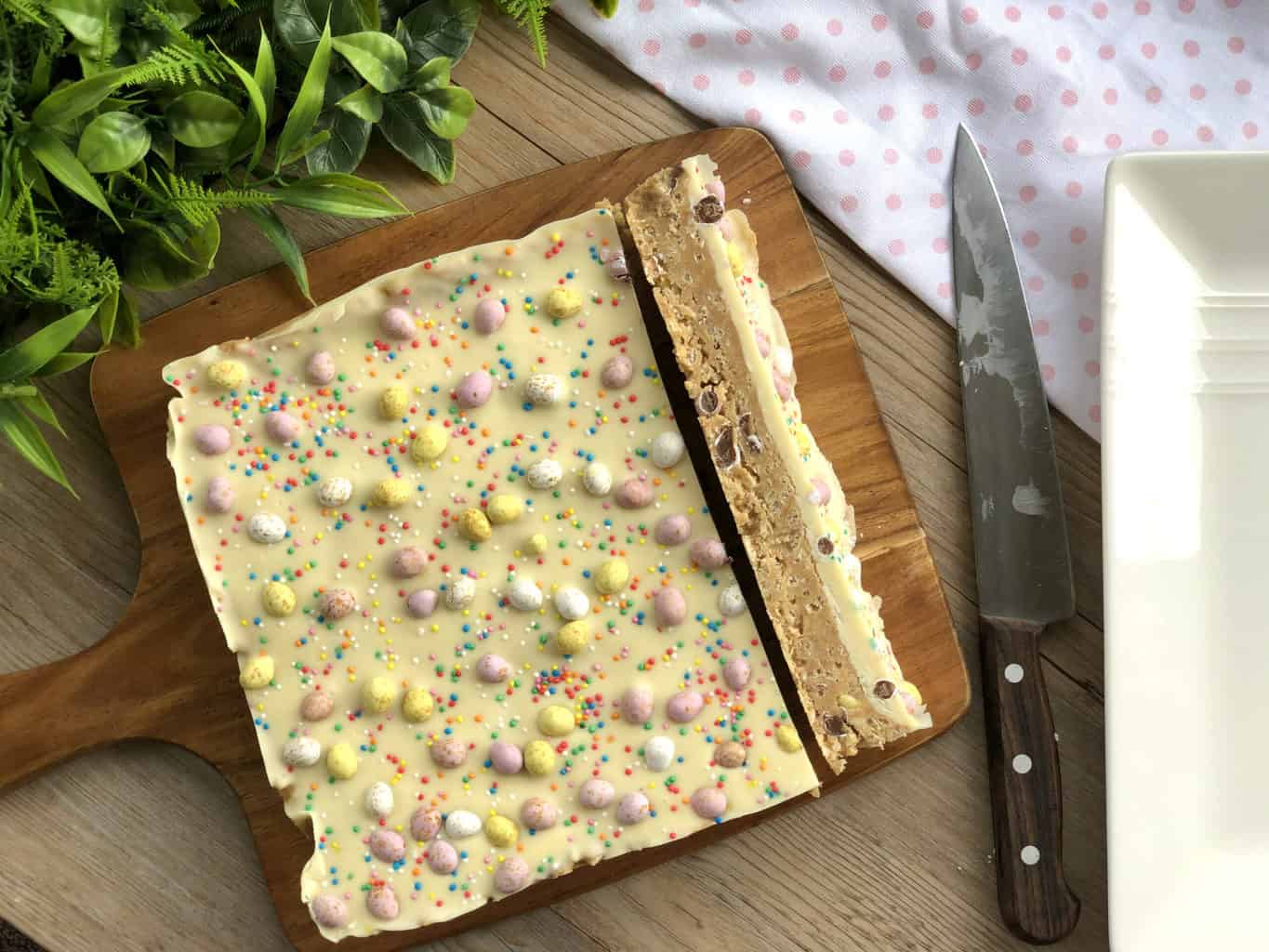 I have used two whole blocks of white chocolate here – just under 400 grams. Some in the base and the rest in the topping. With the Easter theme I have added mini candy coated eggs to both of the layers. You can decorate this however you choose! Lovely bright Easter colours are definitely recommended.
This recipe is so incredibly versatile feel free to amend it however you choose!
If you love the look of this no bake slice then check out these other divine versions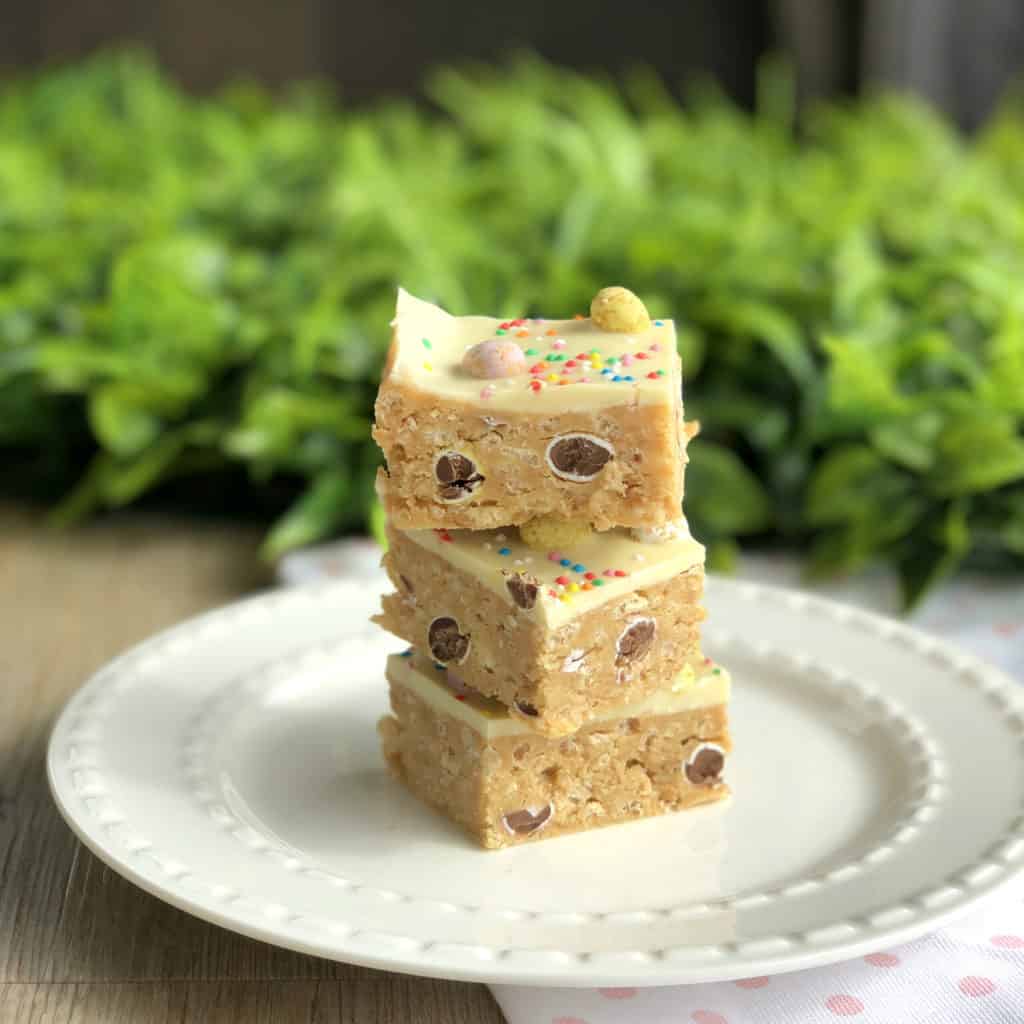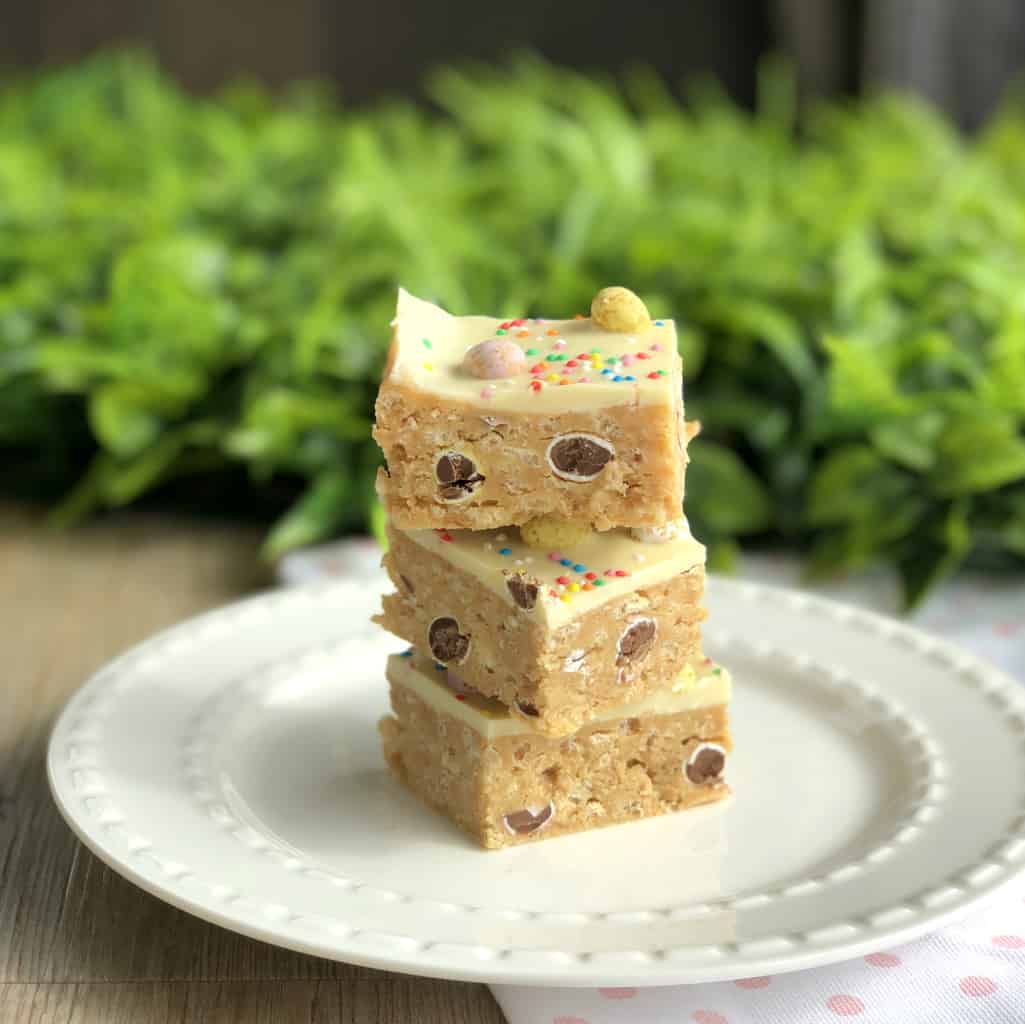 So onto the recipe, I hope you love this White Chocolate Easter Slice
Such a simple recipe, can be so versatile, make this without the Easter eggs for every day, add sprinkles and more for Christmas. Up to your imagination!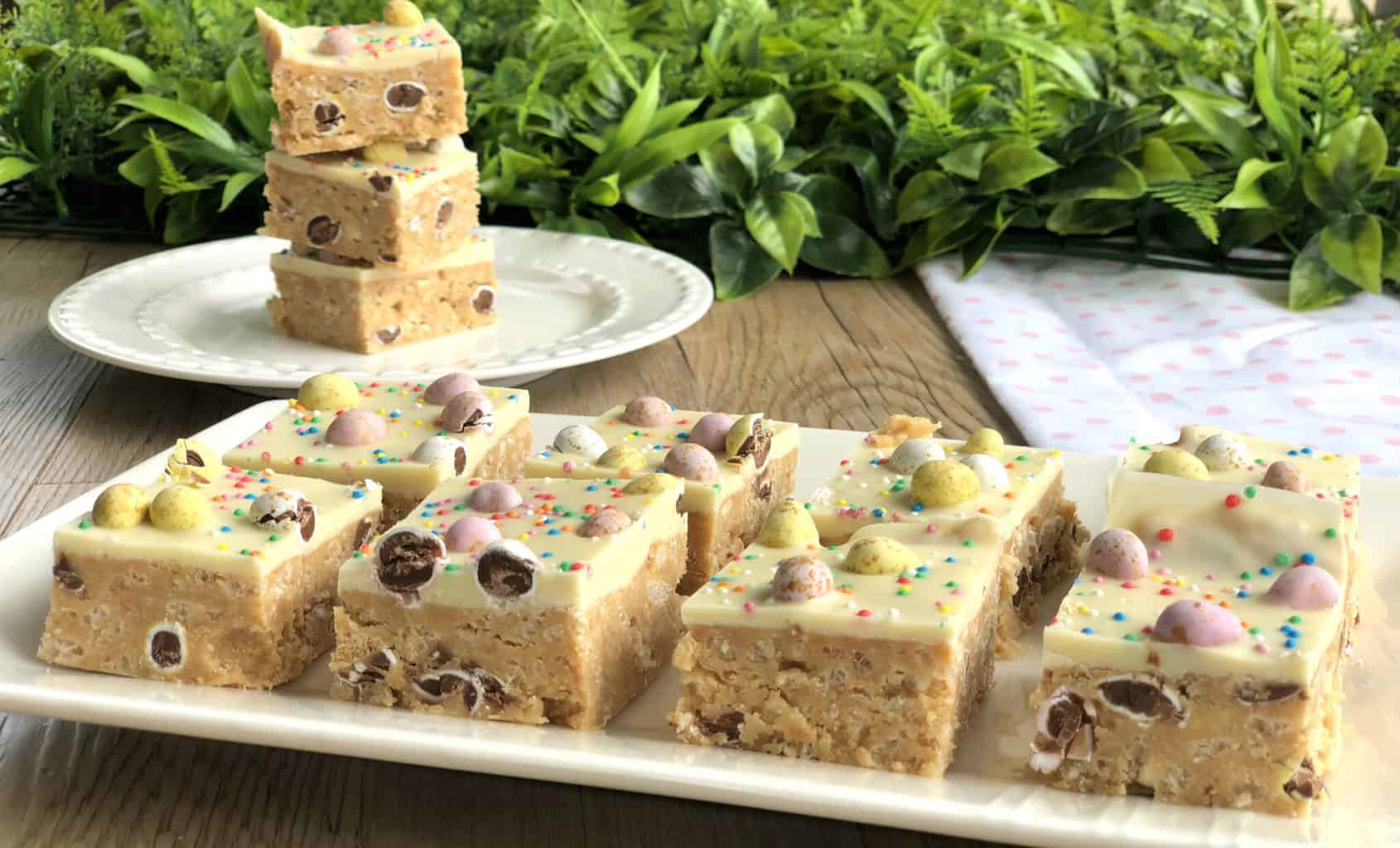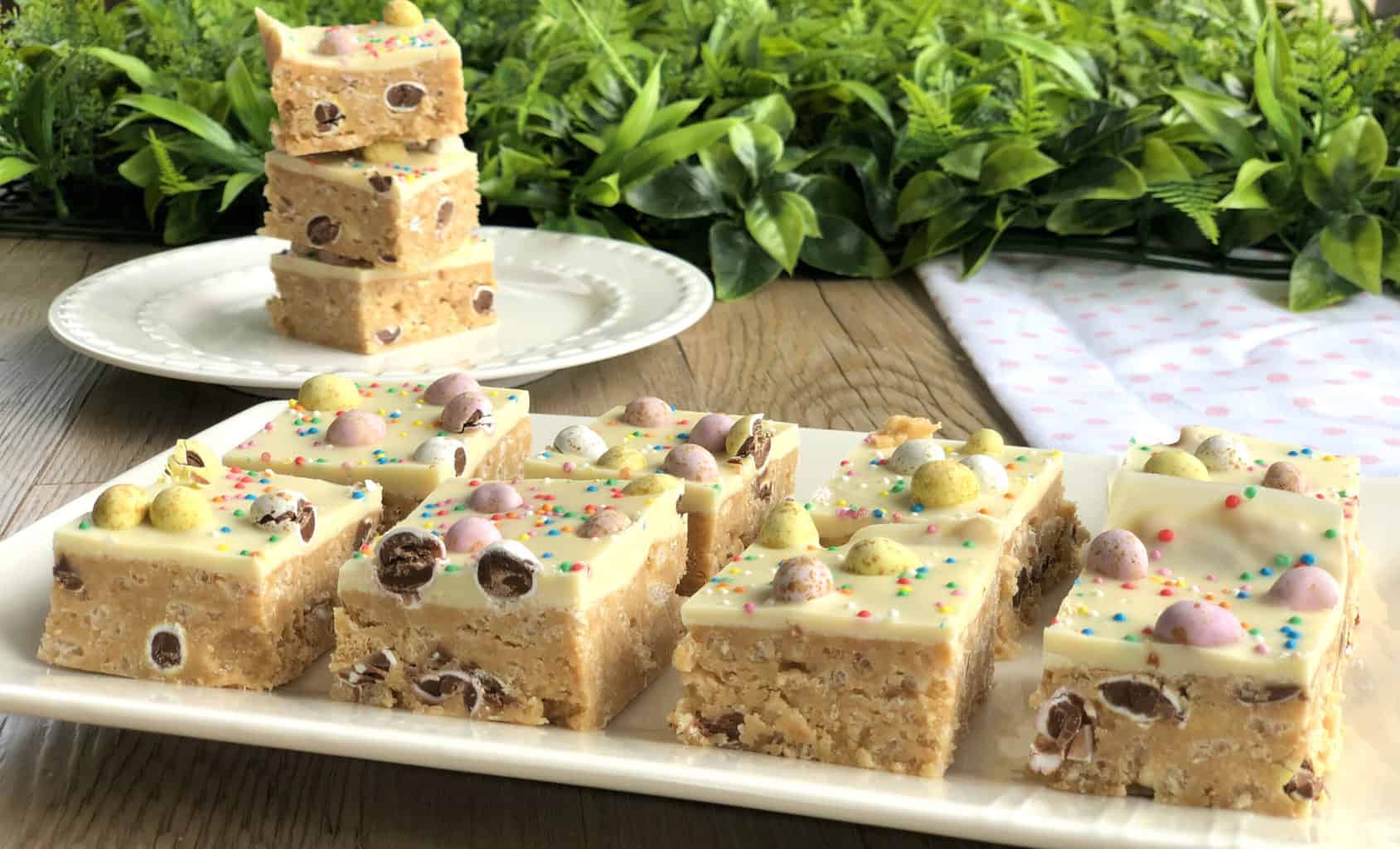 Thank you so much for stopping by to check out my latest recipe and others on my blog. If you are not already be sure to follow me on Facebook or Instagram for more deliciousness, and you can register your email in the subscription box below to receive all my recipes as I publish them.
Happy Baking!
Anna
If you like the look of this recipe check out my dear friend Vanyas from VJ Cooks with a Chocolate base, oh so divine!
Pin It! Pinterest