This recipe is hardly a recipe at all but a fun idea to try this Easter!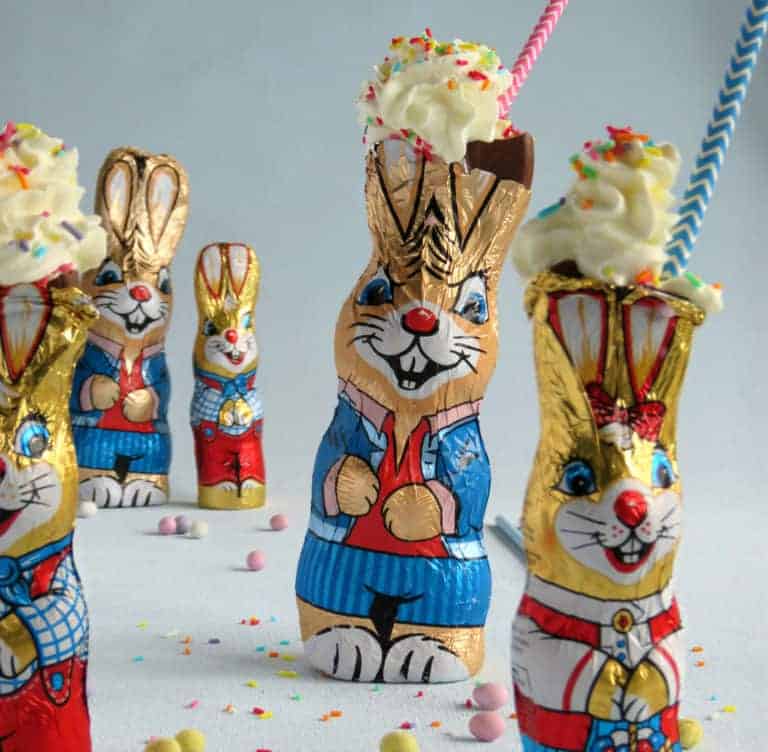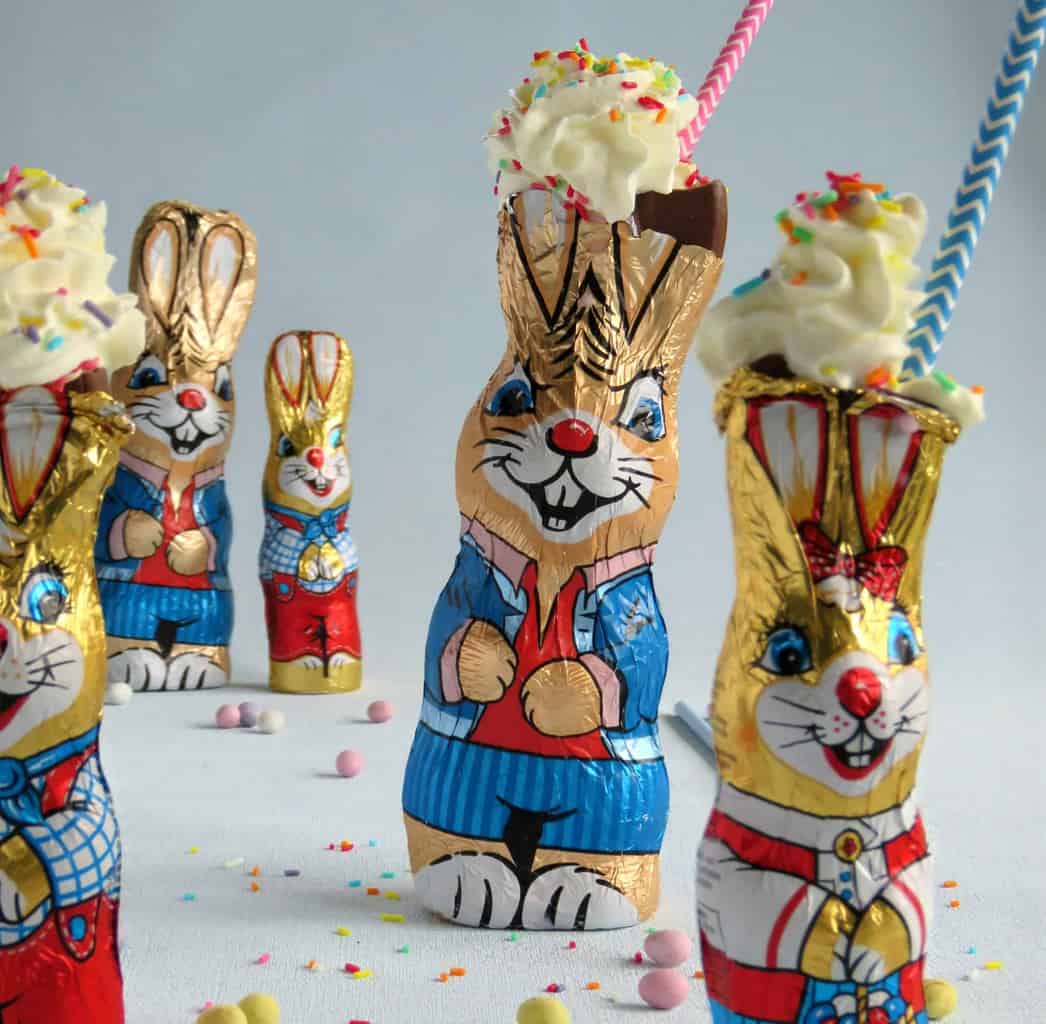 This is definitely not an original idea so I cannot take the credit, I have seen these all over Facebook and Instagram but I thought I would recreate them for you to try. They are quick and simple. Using store bought everything so there is no fuss and you can whip them up in no time! And don't forget you can make an adult version – Baileys anyone???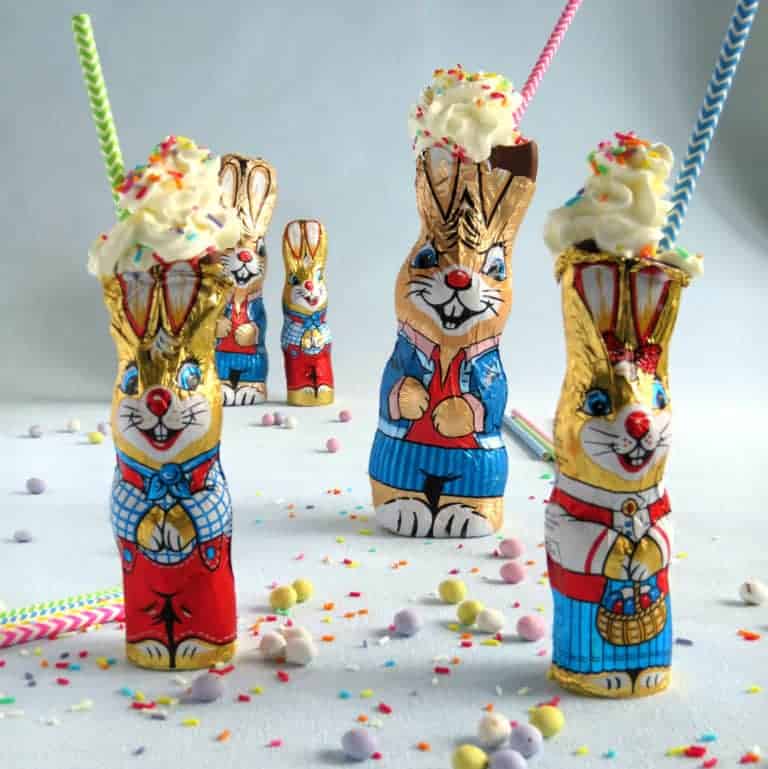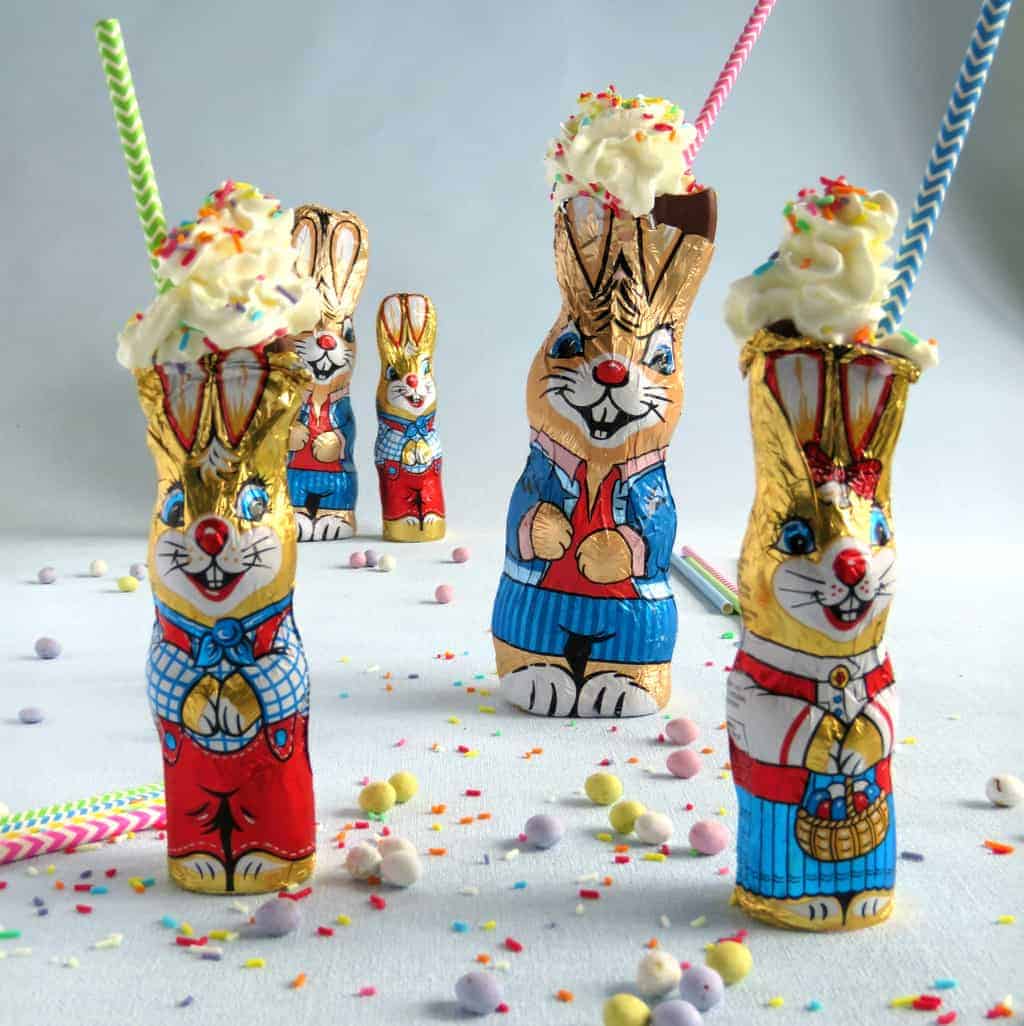 There are no redeeming health benefits to this one, unless of course you are needing your dairy quota for the day, then we got you covered!
All you will need are some hollow chocolate bunnies, flavoured milk, whipped cream and some sprinkles! So easy and so quick. Top tip is to make sure that your bunny has no cracks or holes in it – I learned that the hard way…..and goes without saying to make them somewhere that spills don't matter!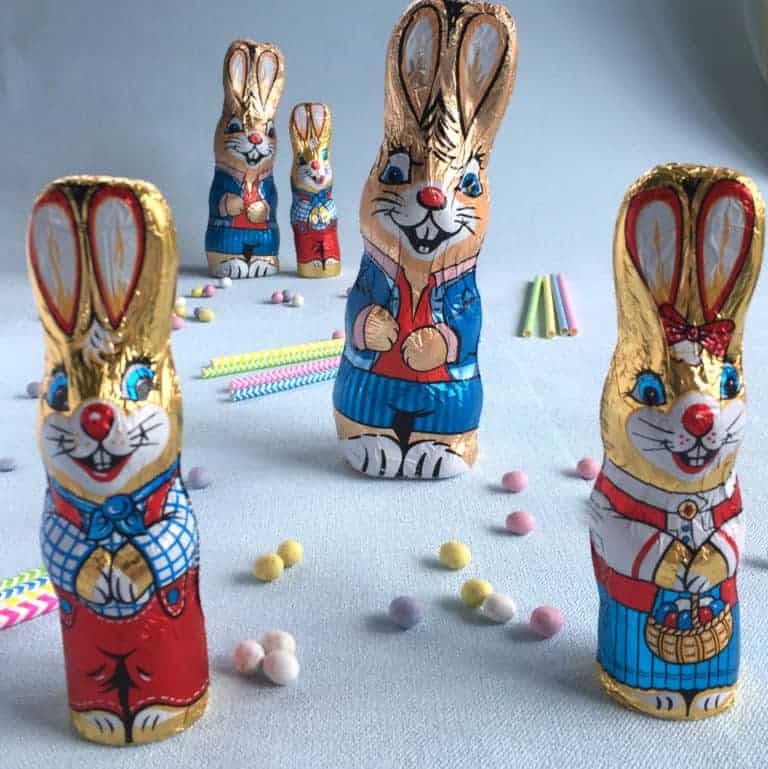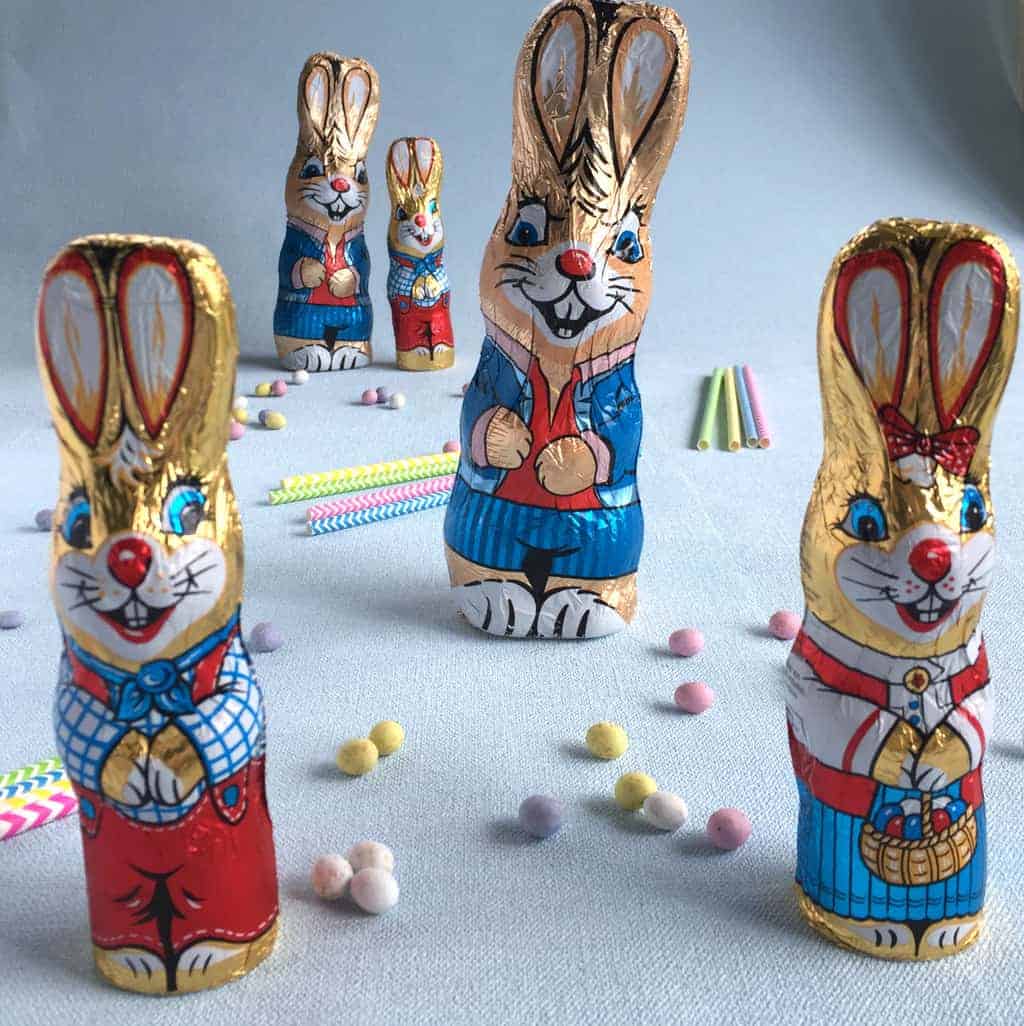 Of course if you are feeling fancy feel free to make your own shake using organic free range unicorn milk, whip your own cream from your well loved pet cow Bertie and hand make the sprinkles using spray-free beet juice and humanely sourced turmeric in a dairy free, cocoa free, foil free bunny…… As always – totally up to you!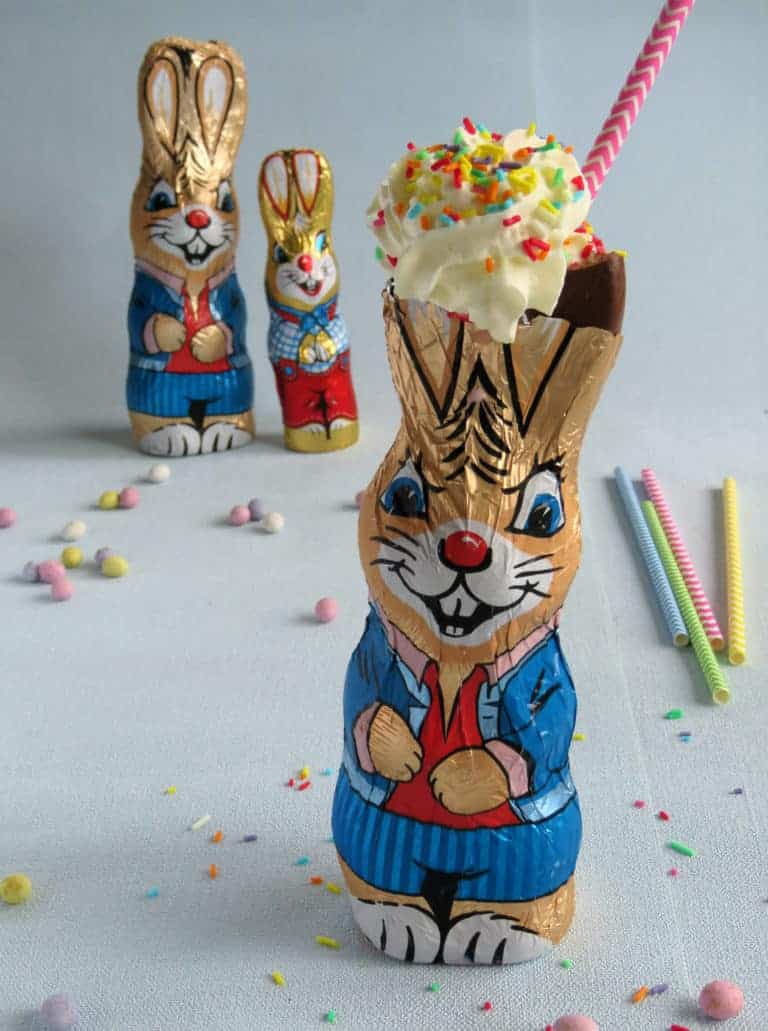 Worth noting is that drinking the shake and eating the bunny is no easy feat! I definitely recommend using a smaller bunny, even though the bigger bunnies look very impressive! The poor consumer has to not only drink the shake but eat the chocolate bunny vessel at the same time, as once you have added milk into the chocolate you will need to eat straight away.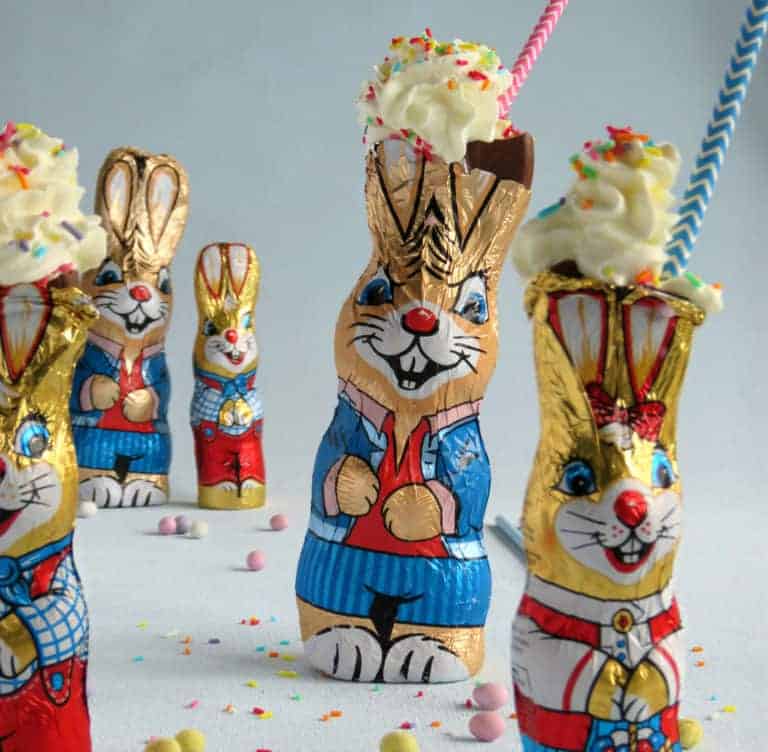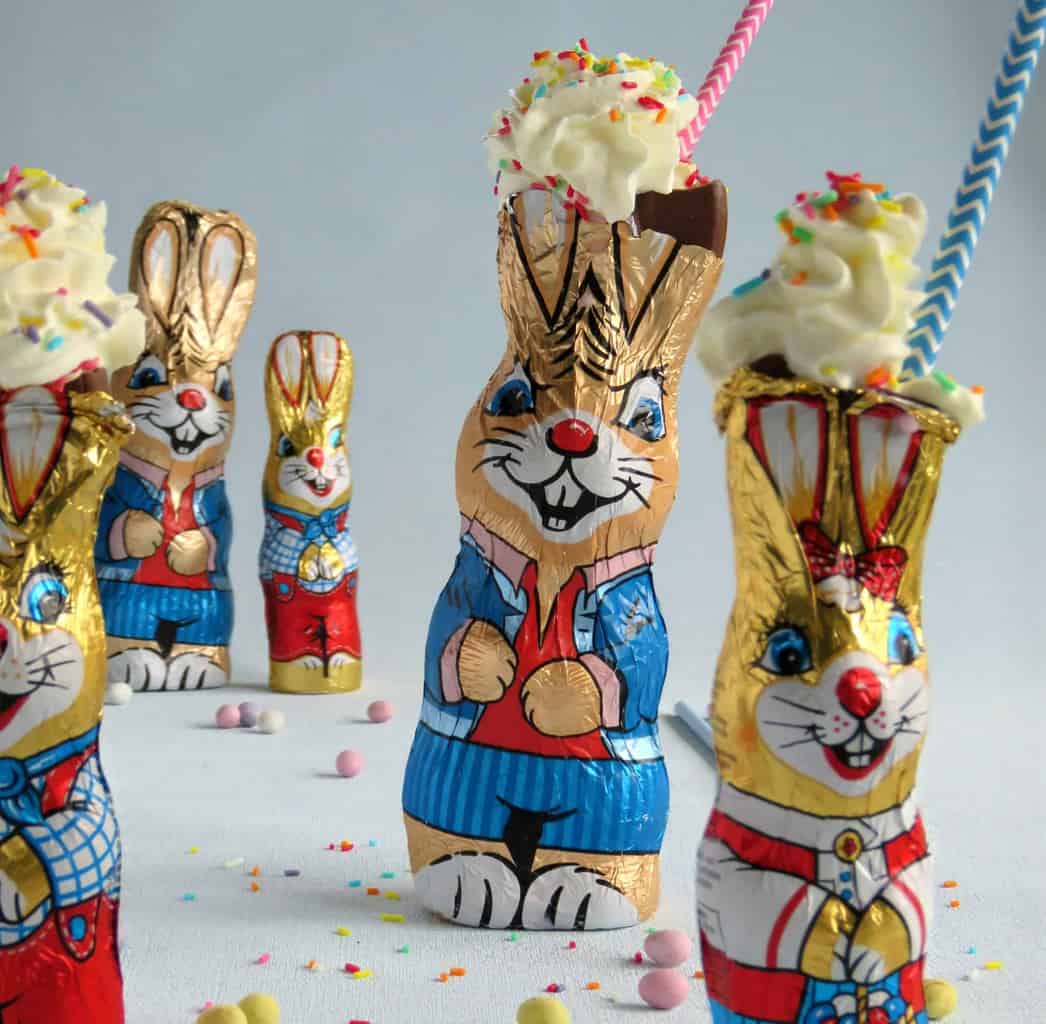 Thank you so much for stopping by to check out this recipe. Please also follow me on Facebook or Instagram and you can be one of the first to receive my new recipes by subscribing via email in the link below.
 Happy Baking
Anna ?