This moist Feijoa Cinnamon Crunch Cake is absolutely delicious and so easy to make.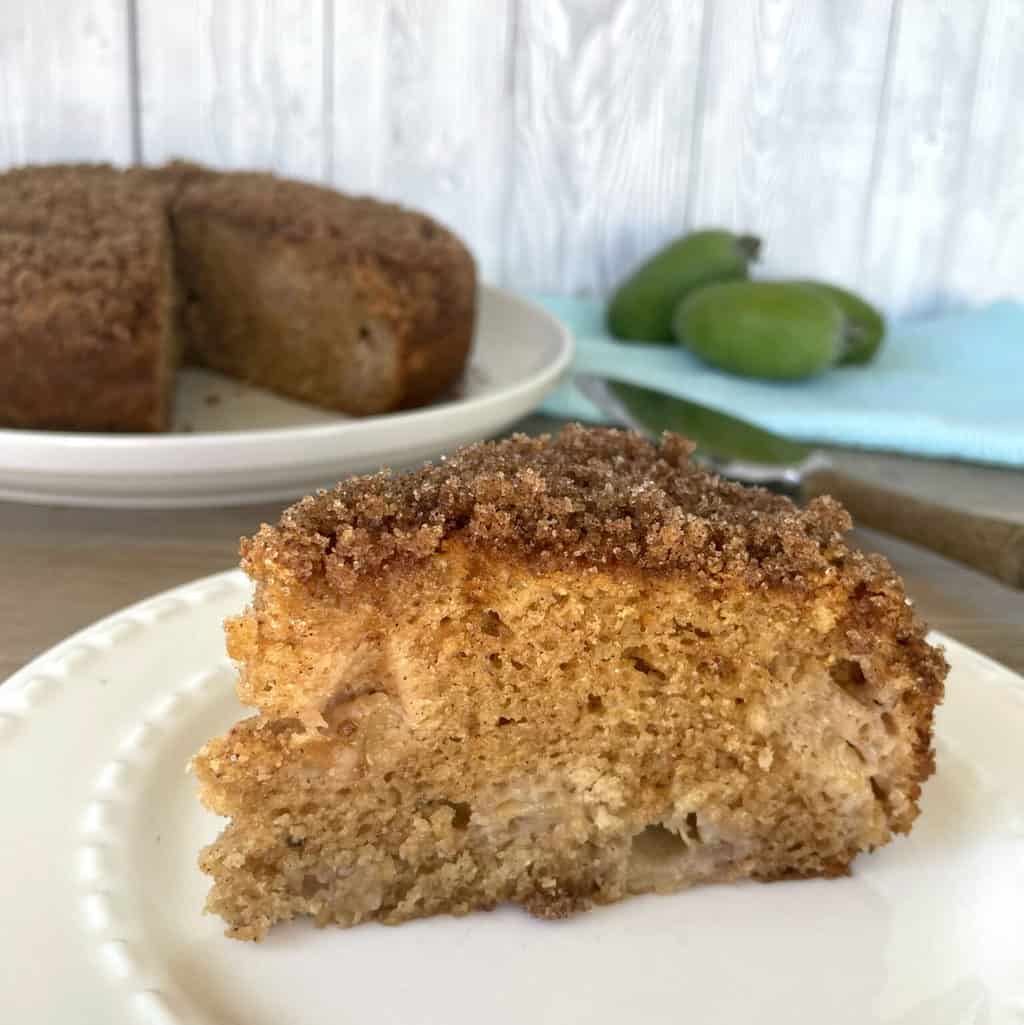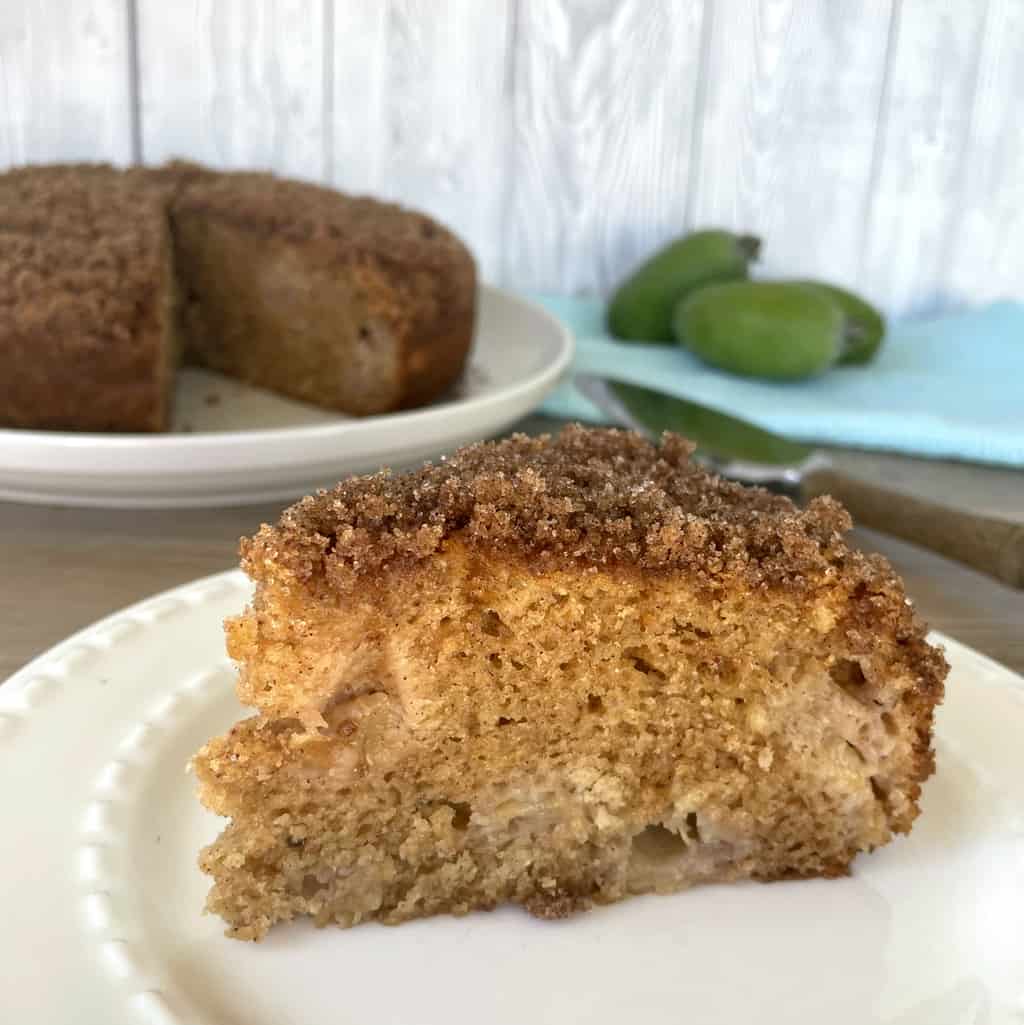 This recipe contains gifted ingredients from Countdown Supermarkets as a Brand Ambassador, all opinions are my own
I love finding recipes I can use to showcase feijoa's. We have an abundant crop this autumn so once the kids get their fill of eating them fresh I get to start experimenting with recipes.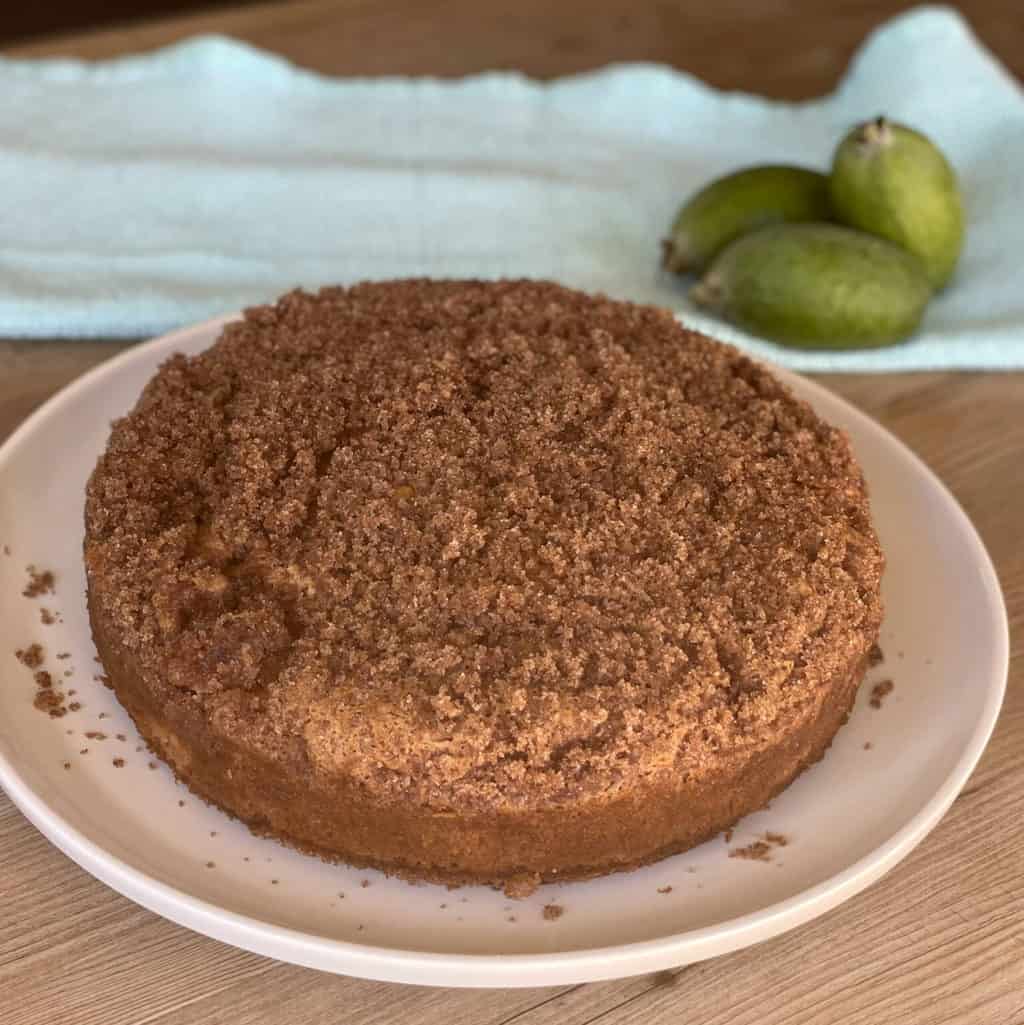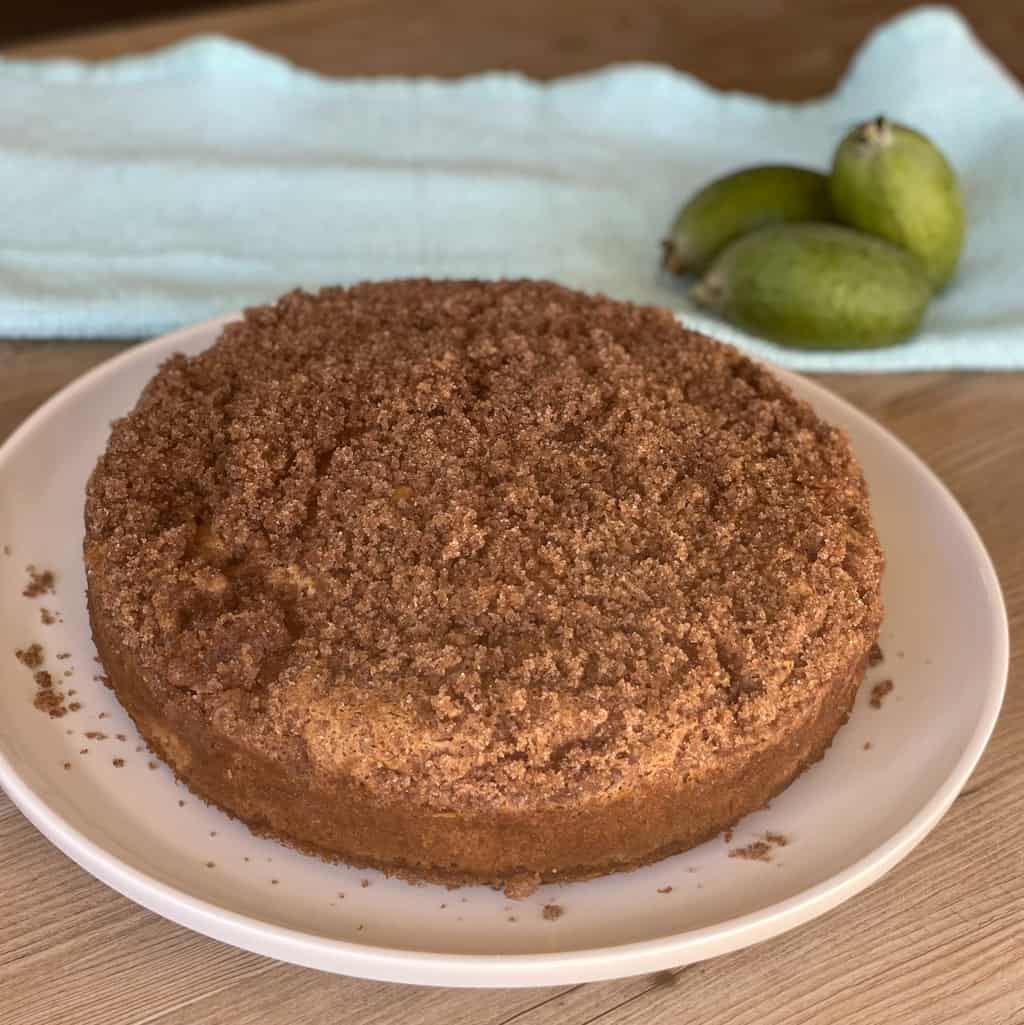 Feijoas, also known as pineapple guava or guavasteen are native to Southern Brazil but happily grows in mild dry climates, so is perfect here in New Zealand.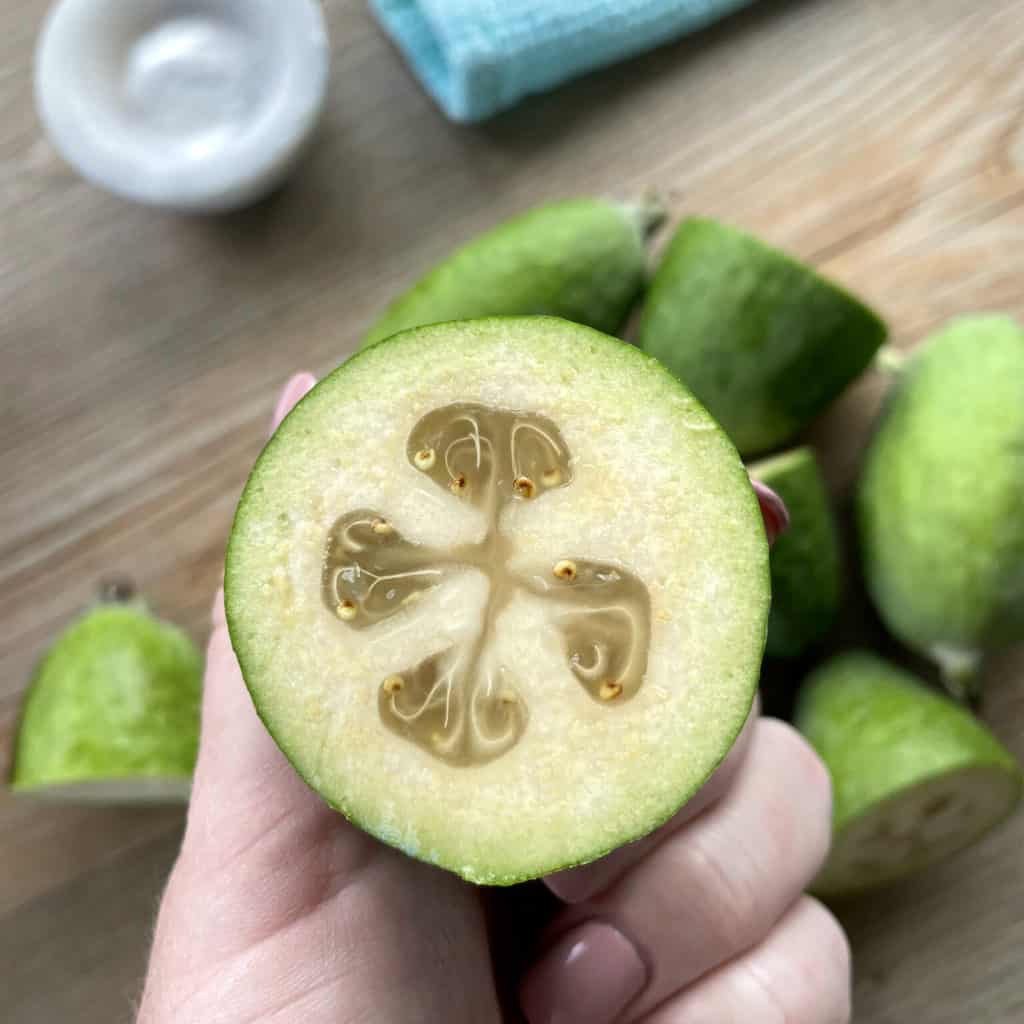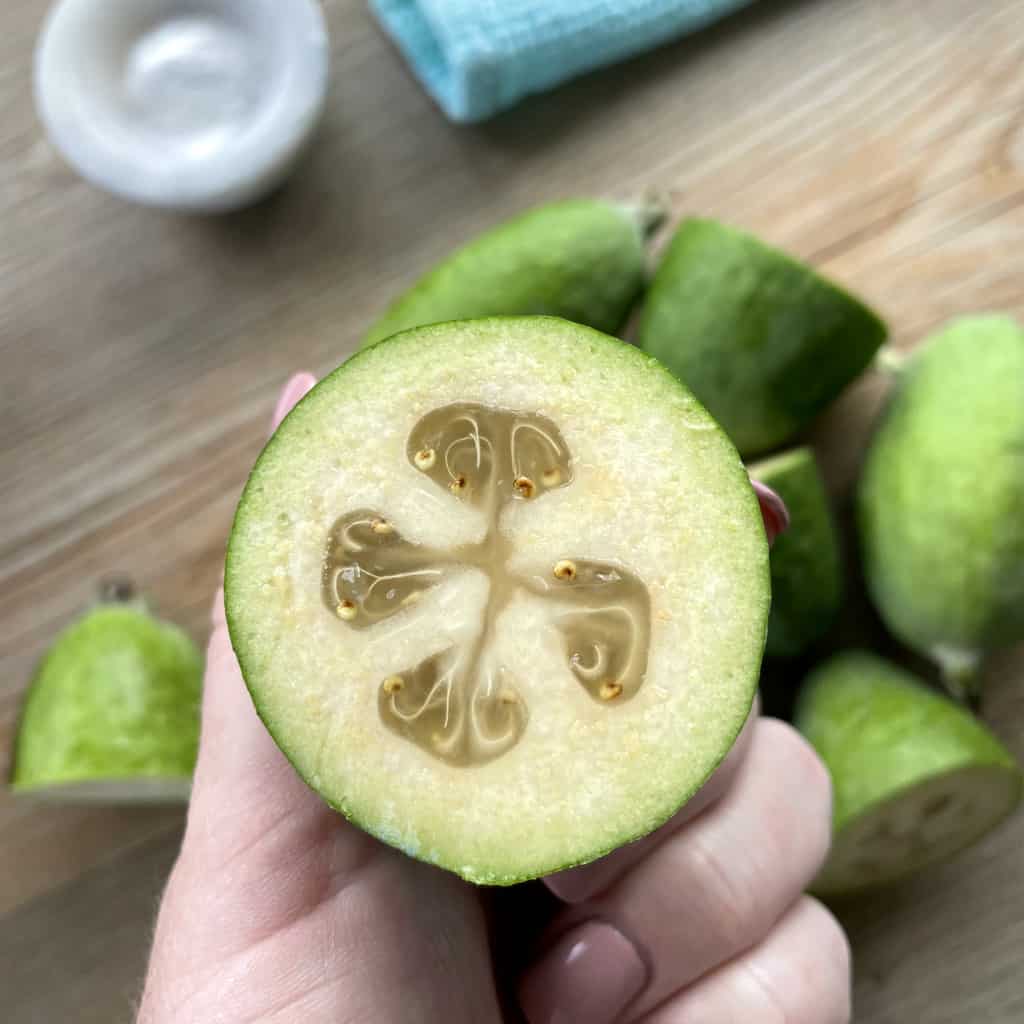 It is a sweet fragrant fruit, lightly scented that I absolutely adore. I am aware however that for some it tastes much like soap! So I am pleased that for me I get to enjoy these fruits for the month they are available.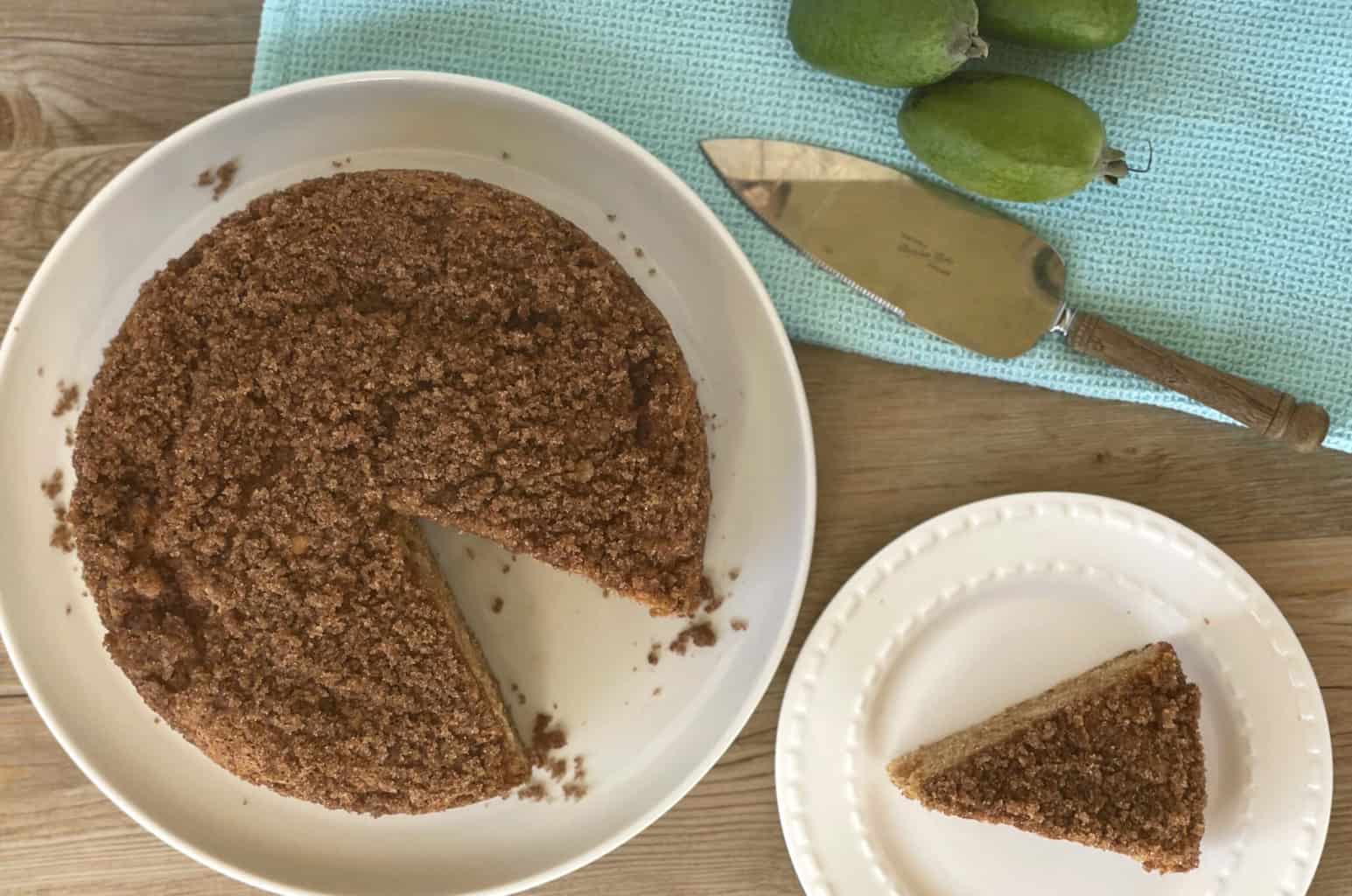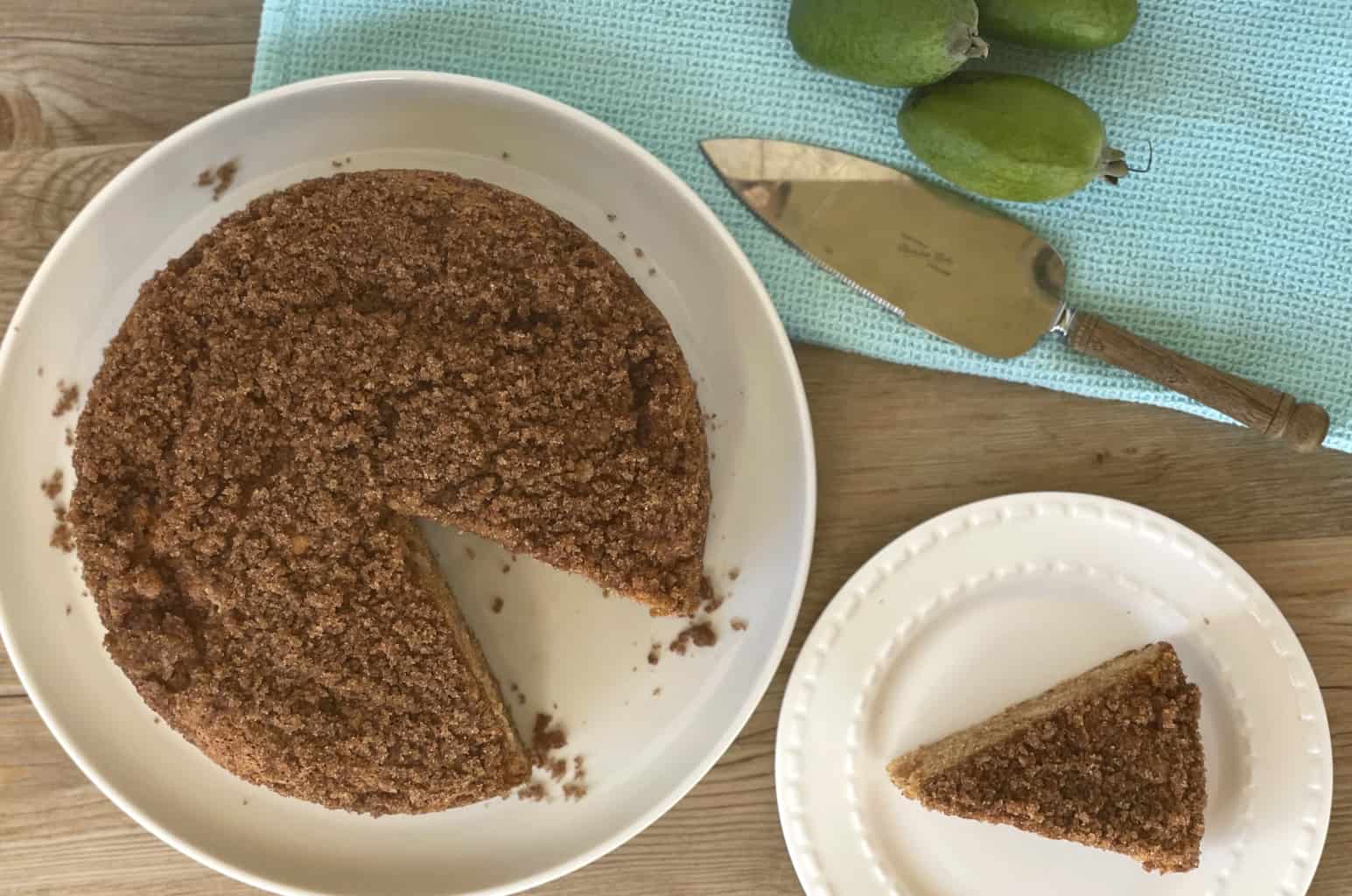 Given that it is lightly flavoured you want recipes that will complement the flavours rather than overpower it, I think this is the perfect marriage.
You can often use feijoa to replace apple in recipes which is what I have done here. This is a beautiful apple cake recipe from my ebook so I am delighted to know it works just as well with feijoa.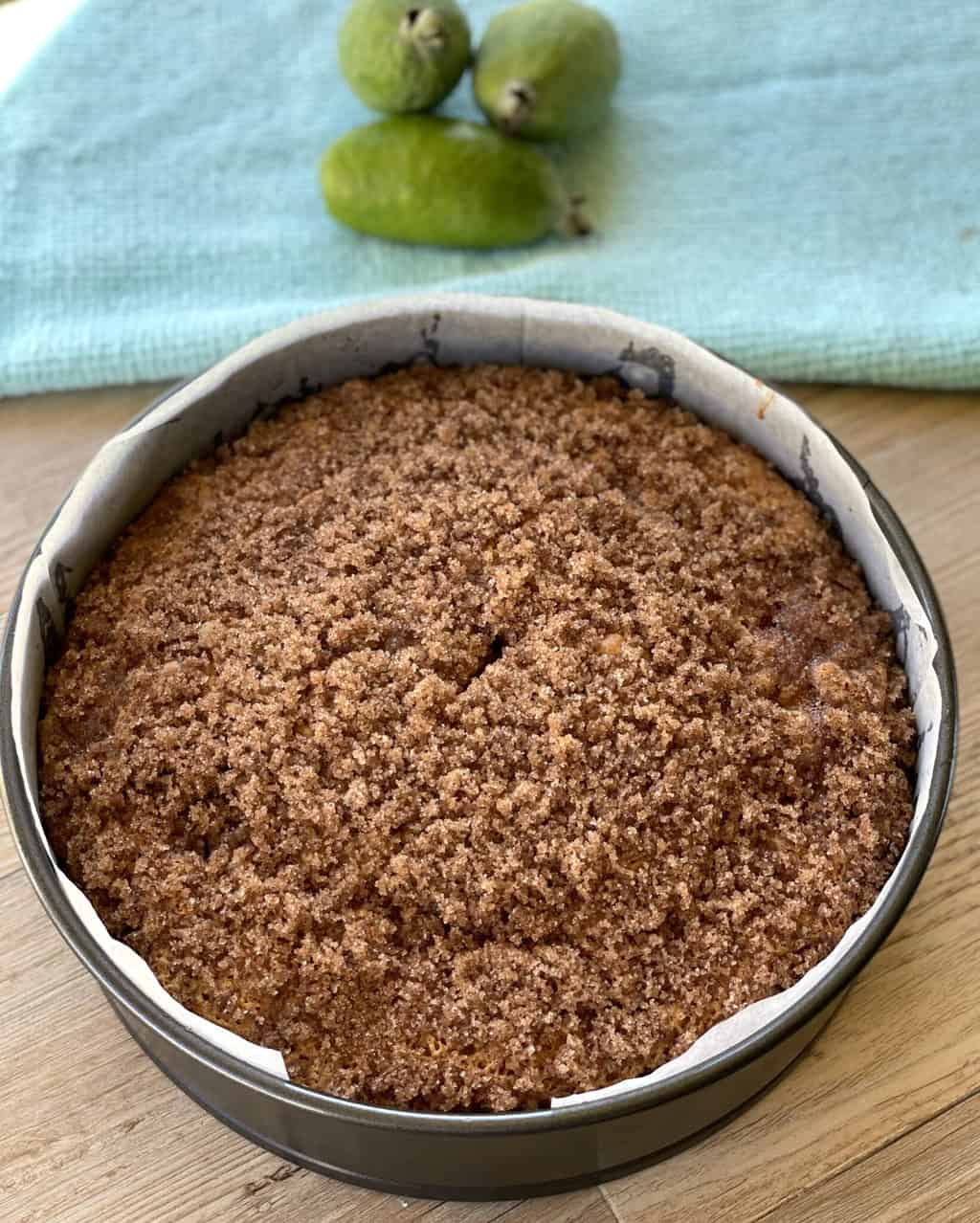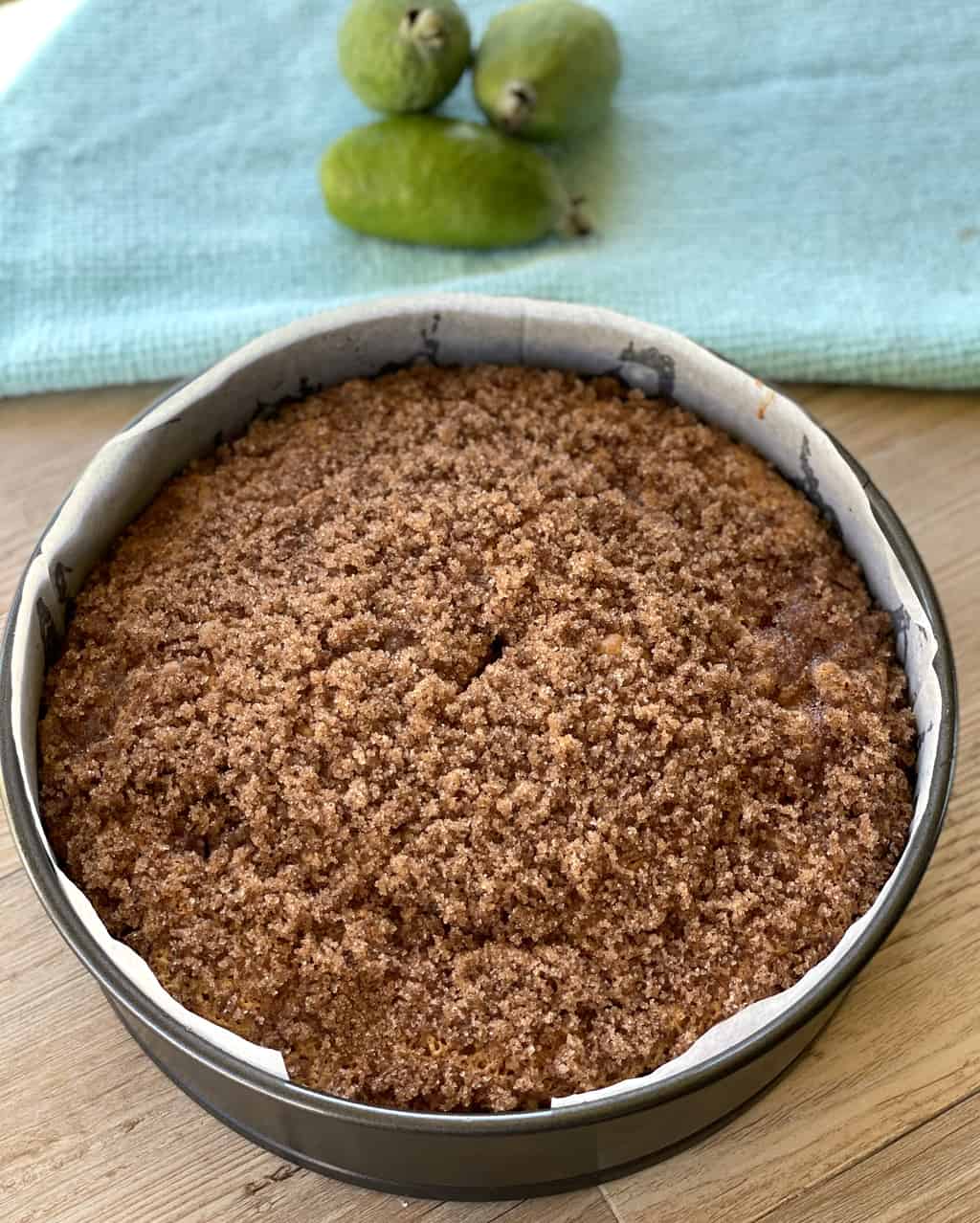 The ingredients are all pantry basics, however the recipe does call for buttermilk. You can easily make your own buttermilk so you do not need to purchase that separately.
Buttermilk is easily made using milk and either white vinegar or lemon juice, the acid curdles the milk slightly then you use the thickened milk as you would use buttermilk in the recipe.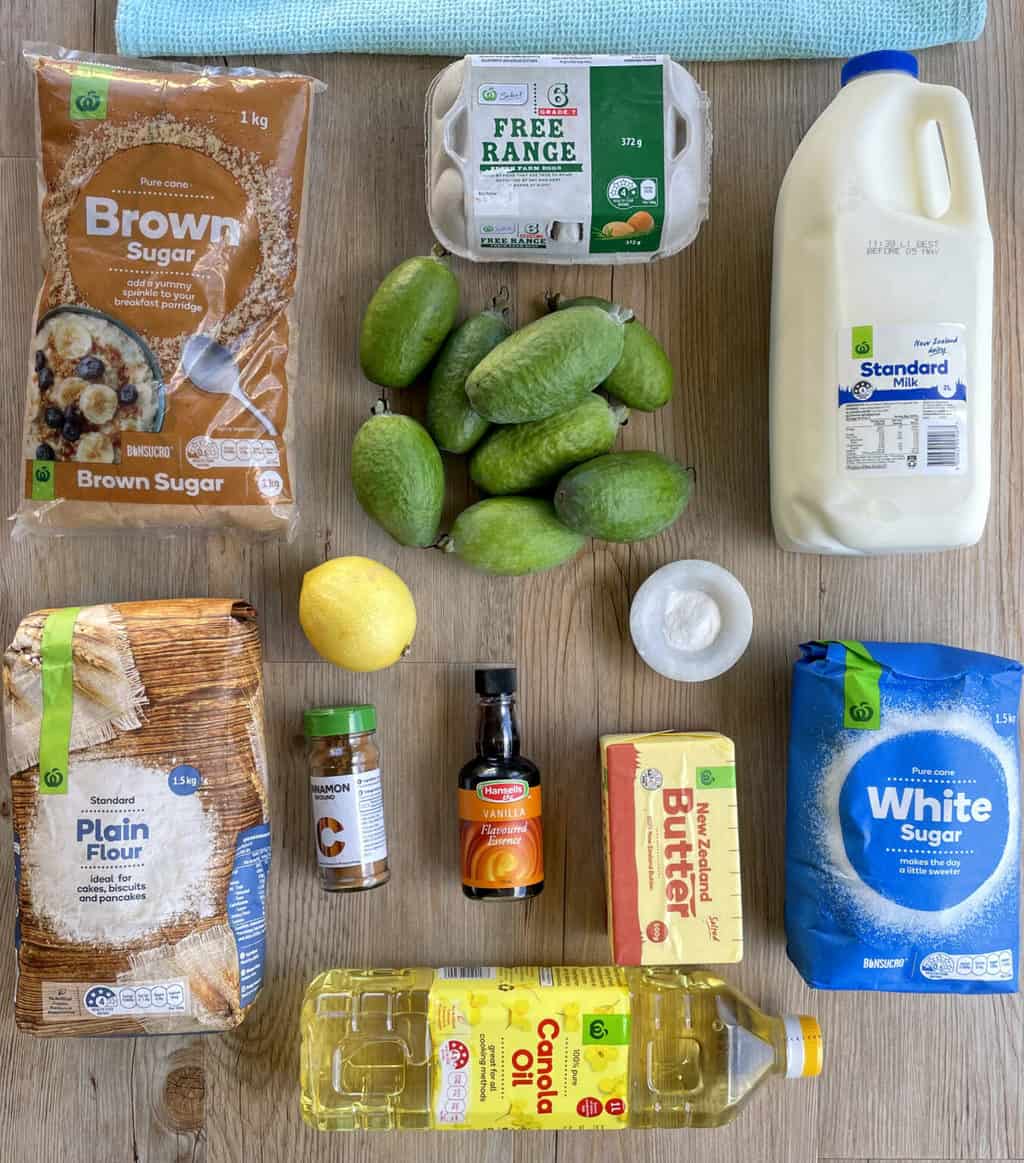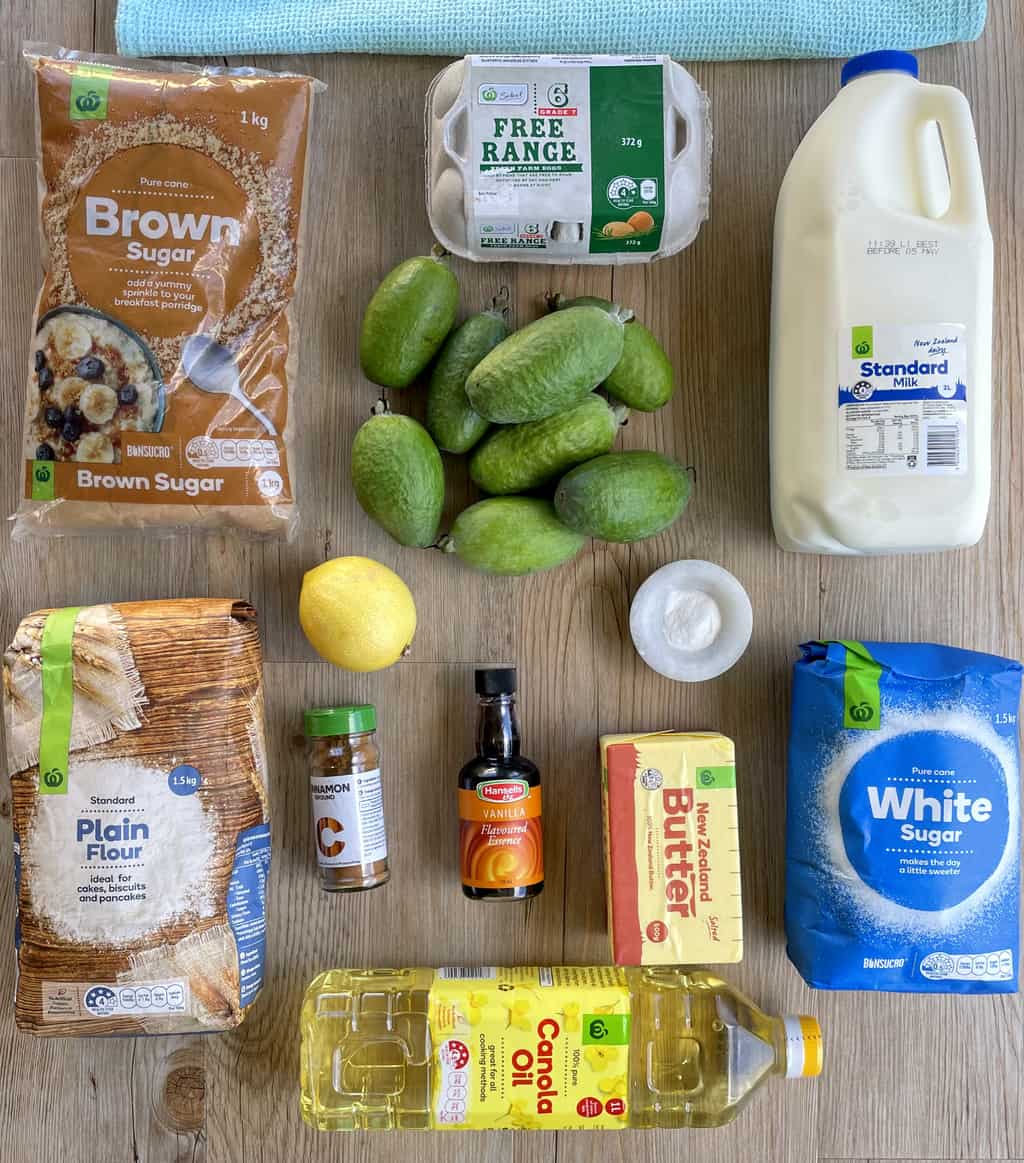 The ingredients are as follows
Brown Sugar

Vegetable Oil

Egg

Buttermilk (or milk & vinegar or lemon juice)

Vanilla Essence

Cinnamon

Baking Soda

Plain White Flour

Feijoa Flesh

White Sugar

Butter

It is an unusual method compared to many for cakes, feels a little backwards preparing the liquid first then adding the dry ingredients but it is such a lovely moist flavourful cake.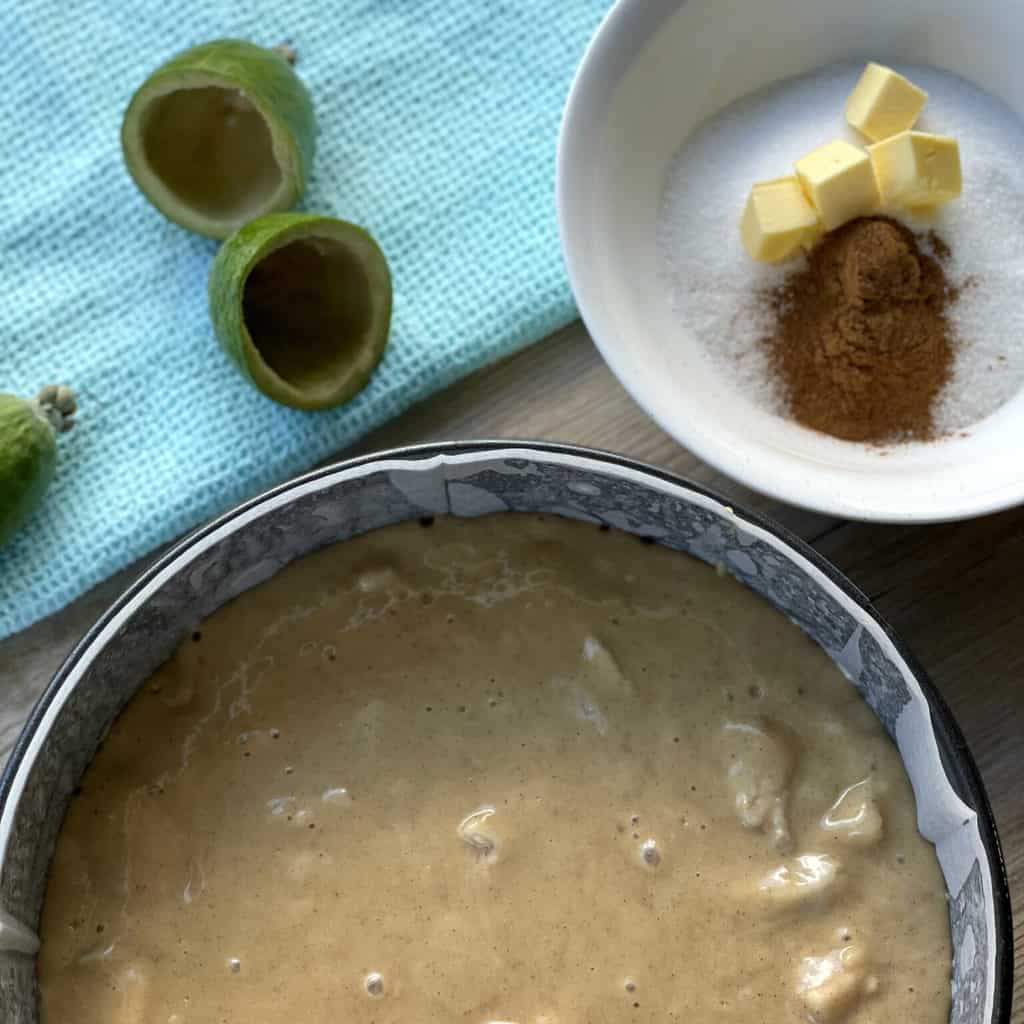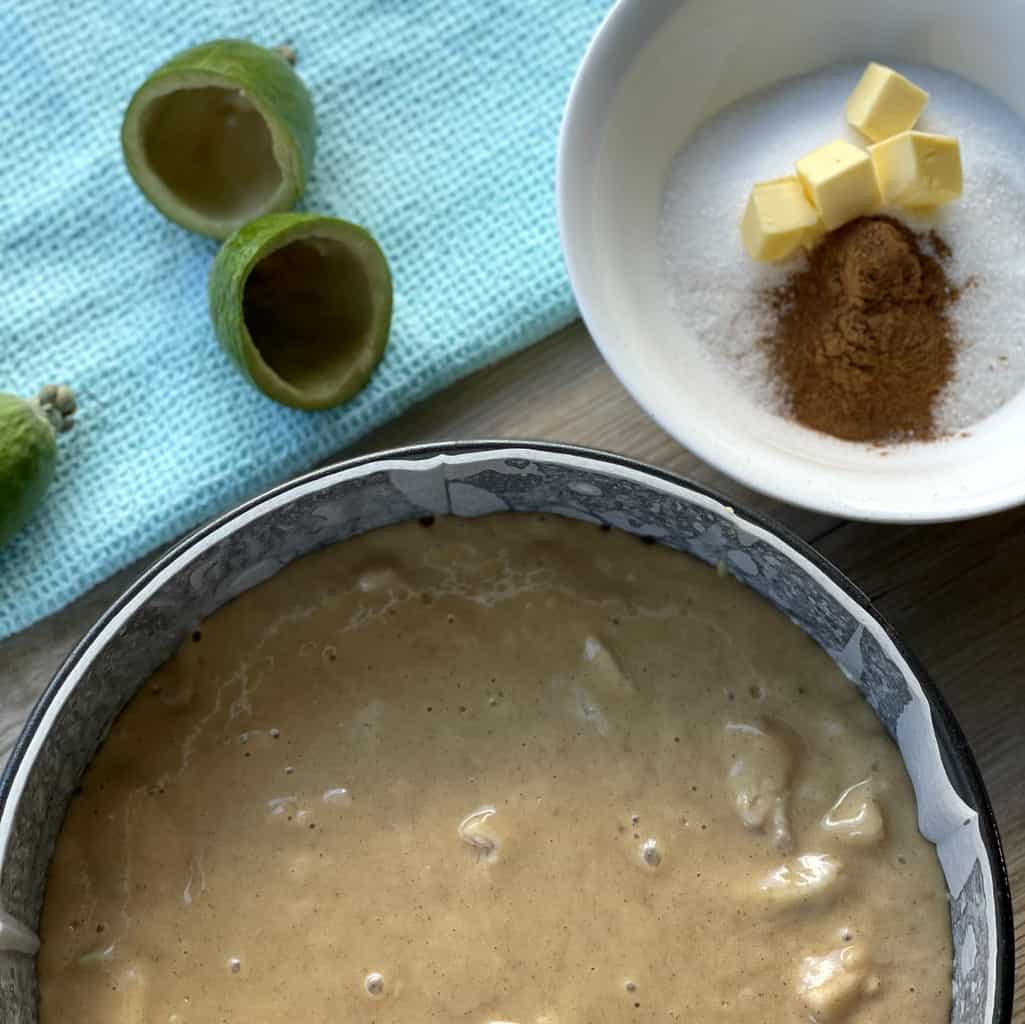 If you do not have Feijoa where you live simply substitute it for two cups of peeled and diced apples.
To finish this cake you create an indulgent crunch with white sugar, cinnamon and butter. Very decadent but makes a super special cake ,this would be perfect for a special afternoon tea.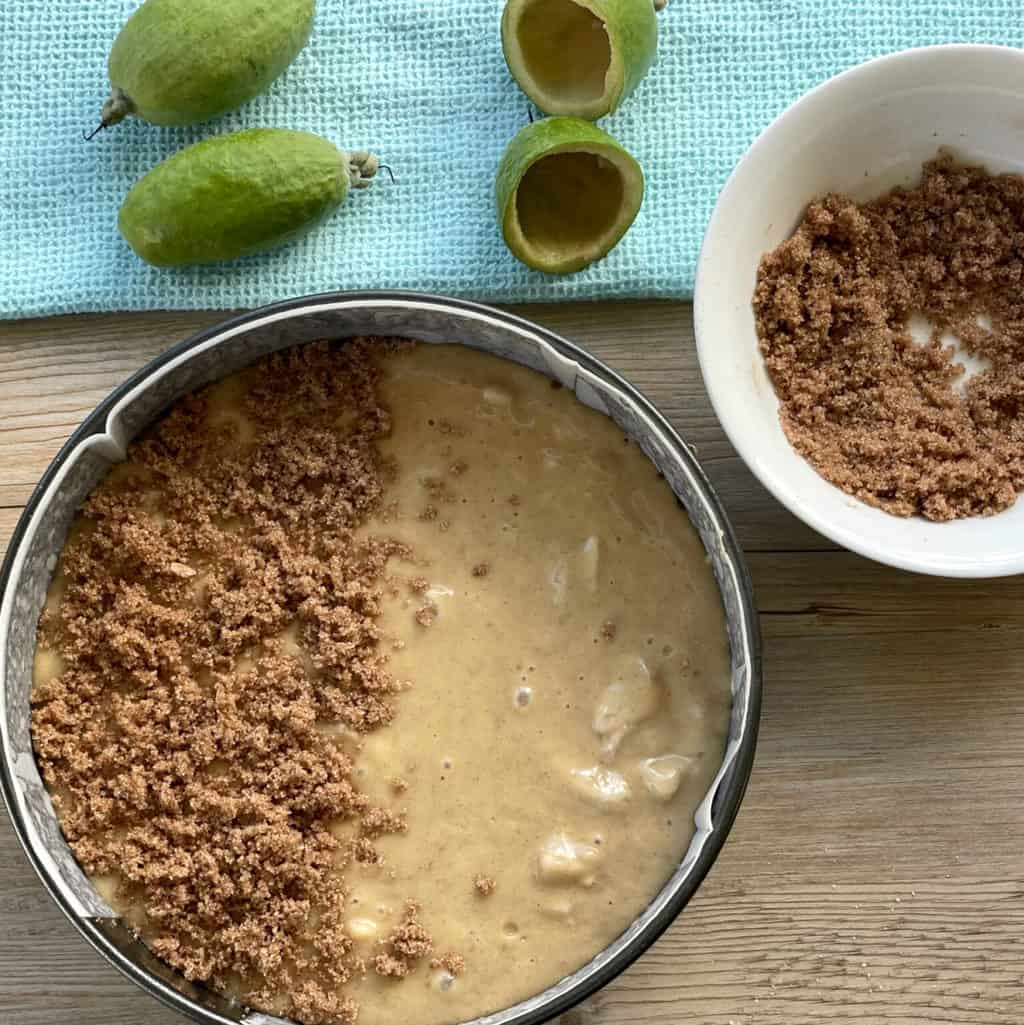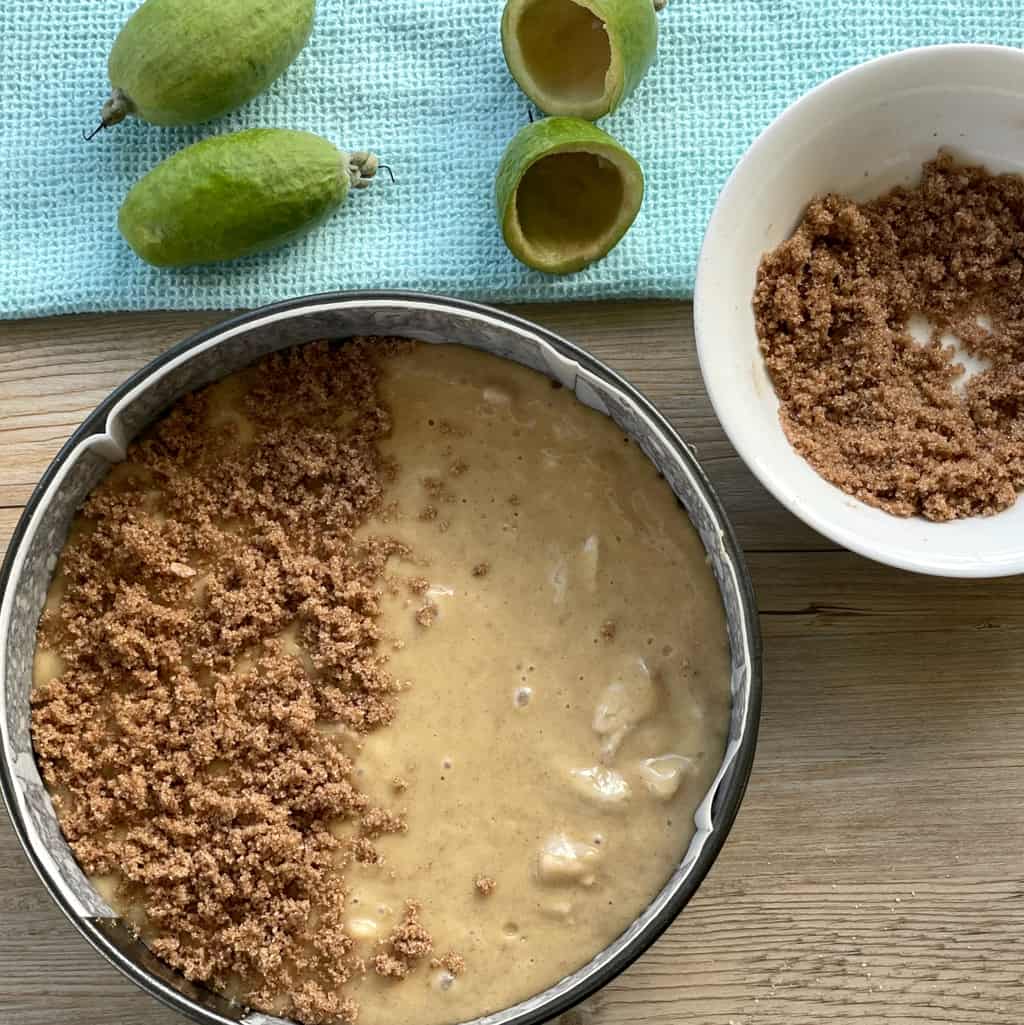 If you are a fan of baking with Feijoas then you can check out two of my favourite recipes, Easy Feijoa Ice Cream and Feijoa Crunch Muffins.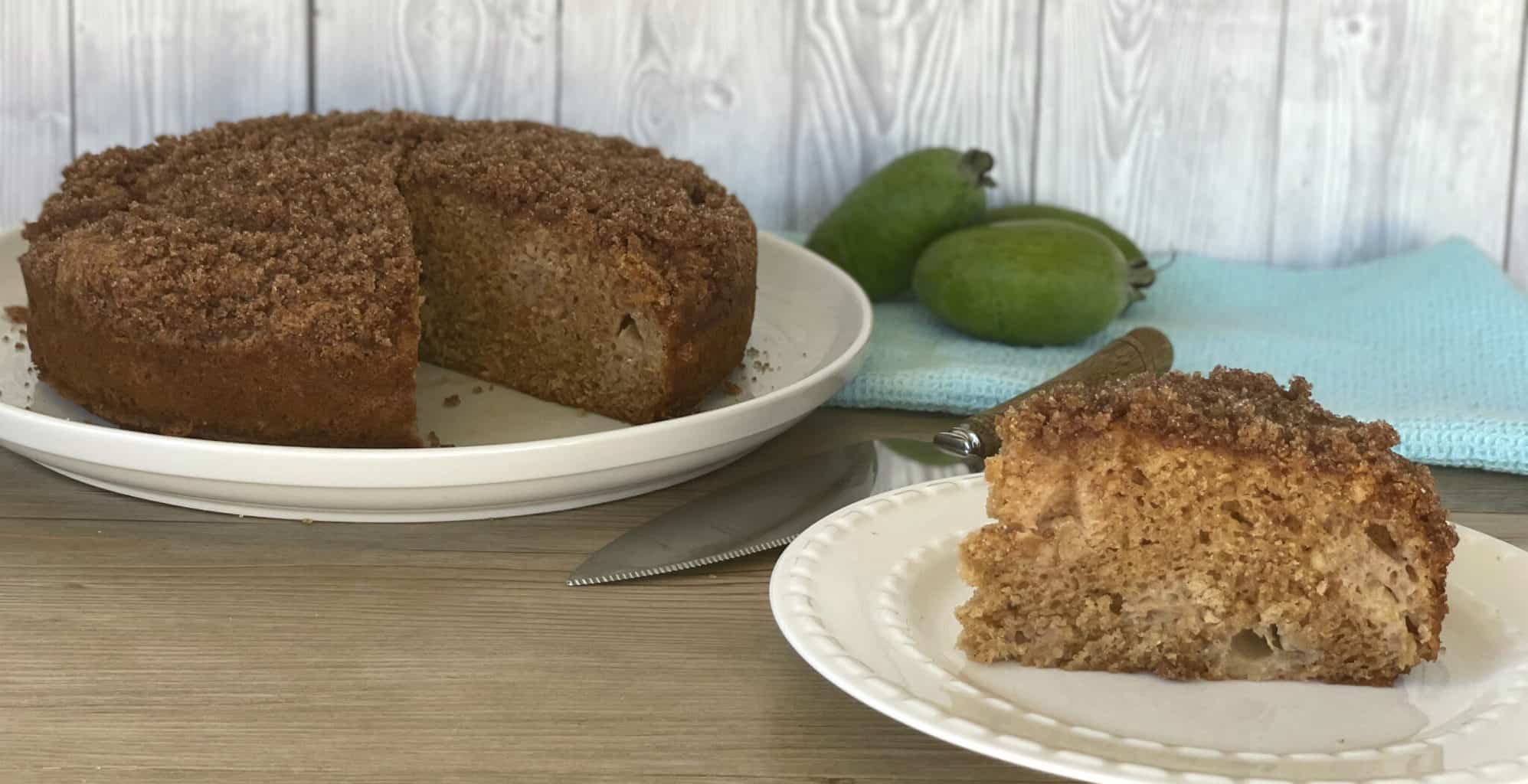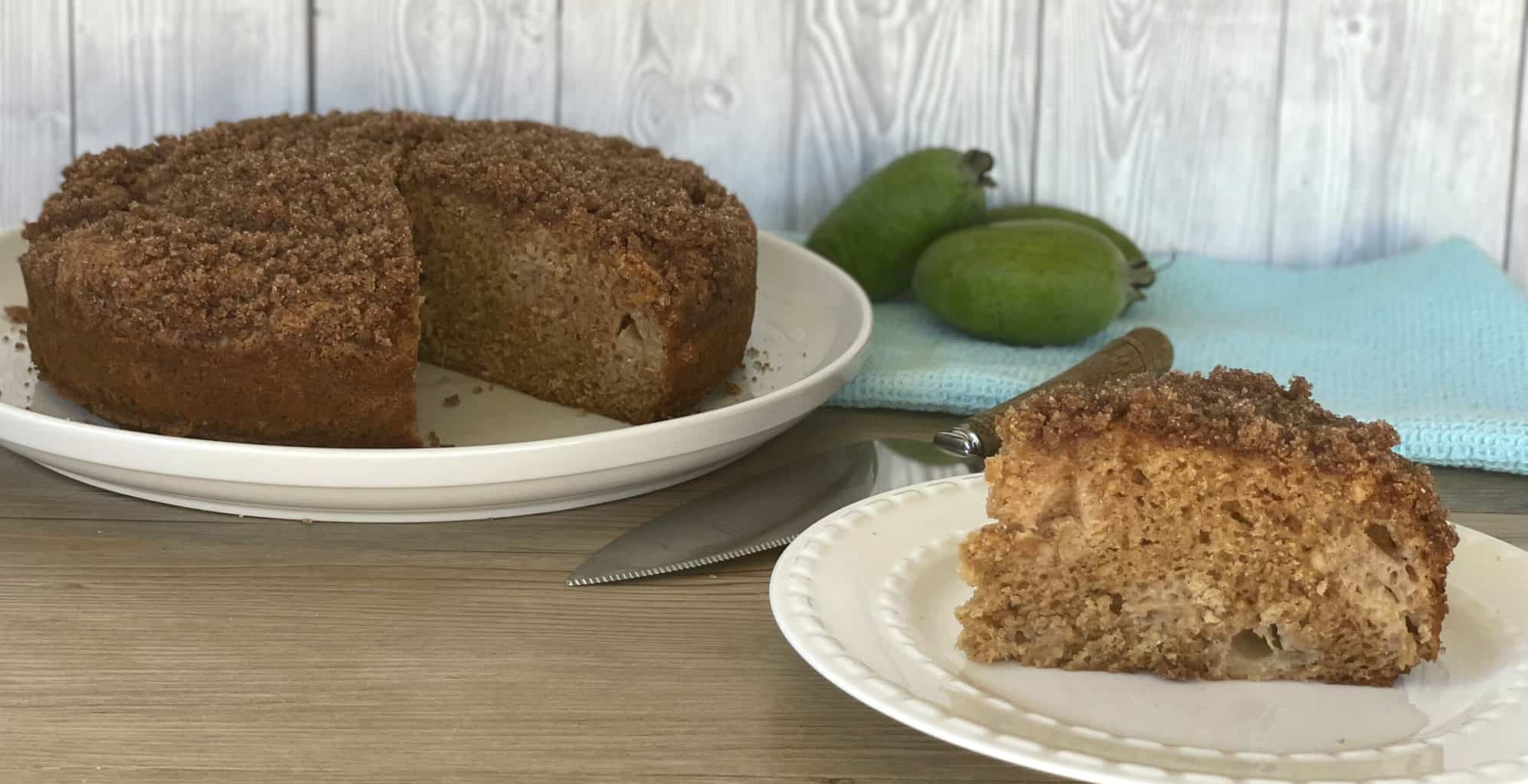 Now onto the recipe for Apple Cinnamon Crunch Cake
Please let me know in the comments below what you think of this one!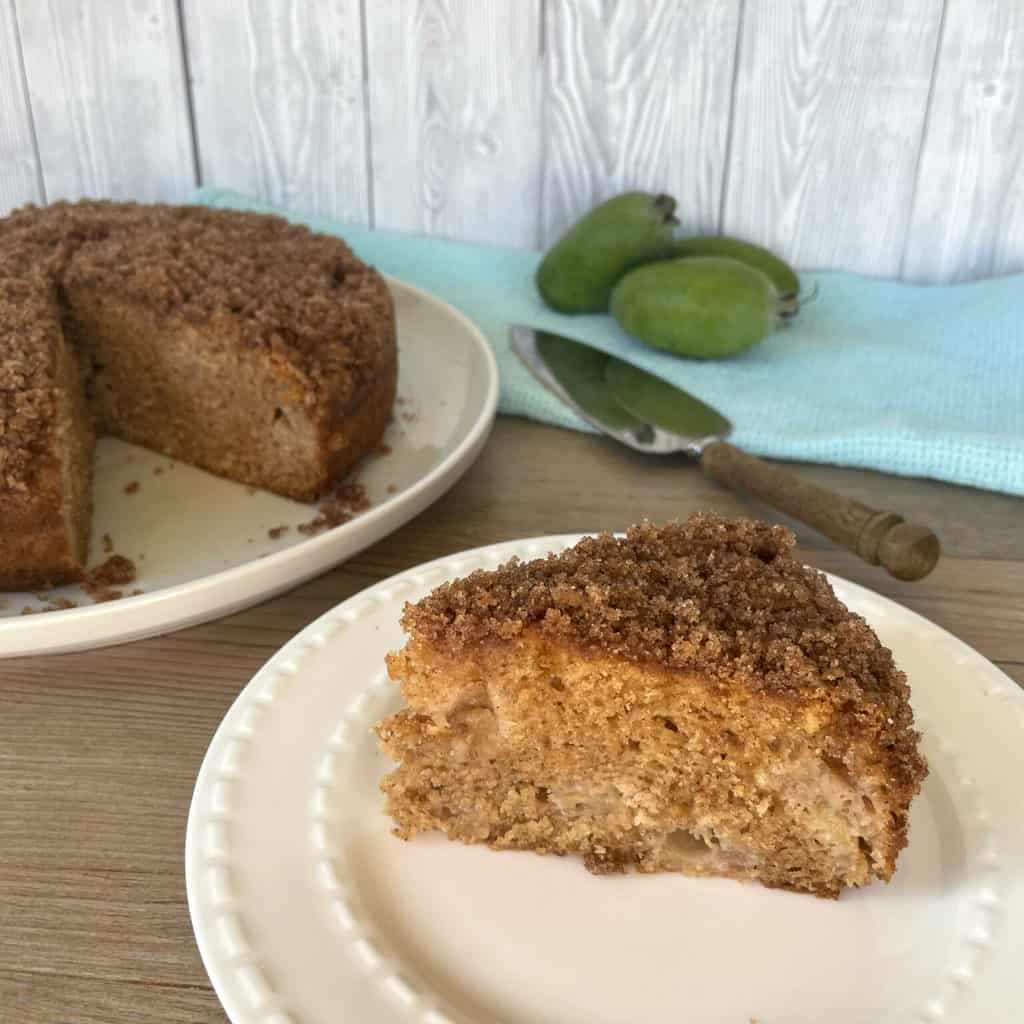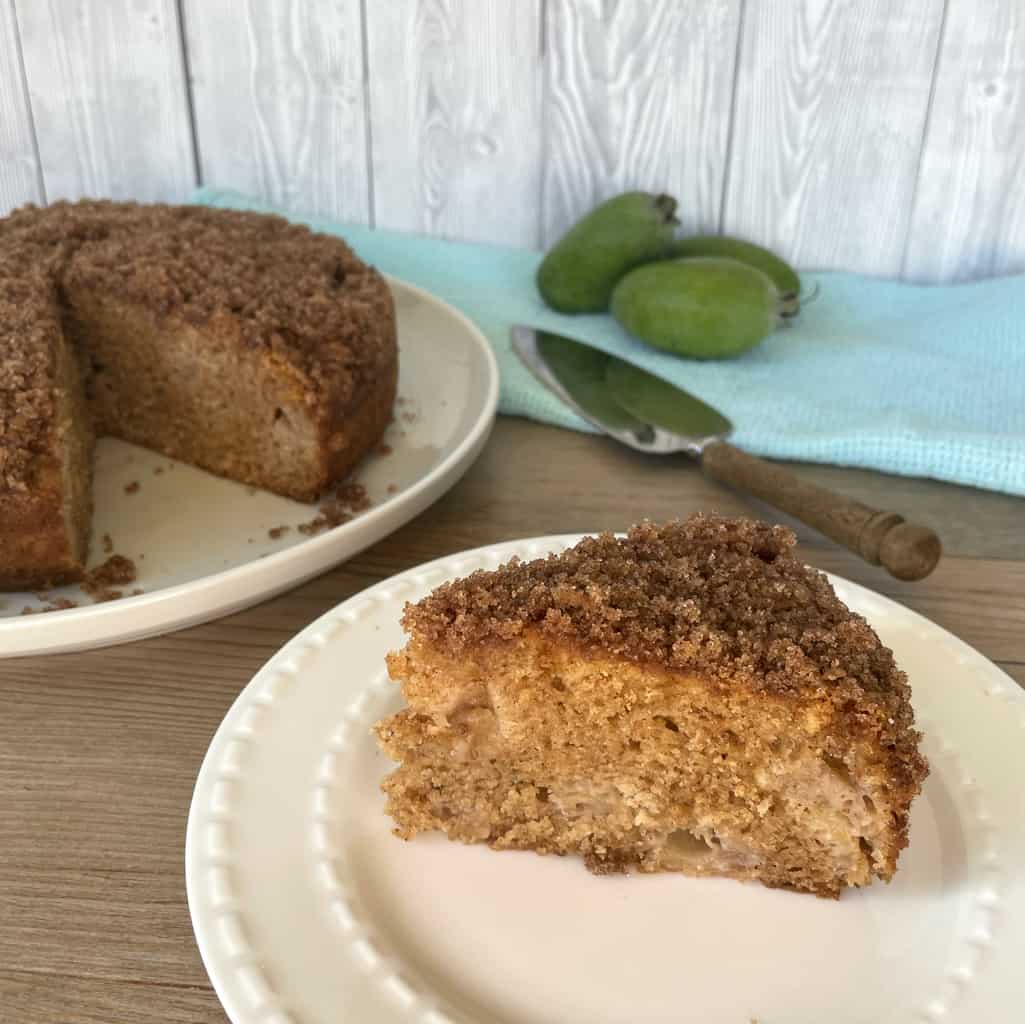 Thank you so much for stopping by to check out my latest recipes on my blog. If you are not already be sure to follow me on Facebook or Instagram for more deliciousness, and you can register your email in the subscription box below to receive all my recipes as I publish them.
Happy Baking
Anna
PIN IT! PINTEREST