A delicious moist Sultana Loaf, this one is a classic recipe that is sure to become a favourite.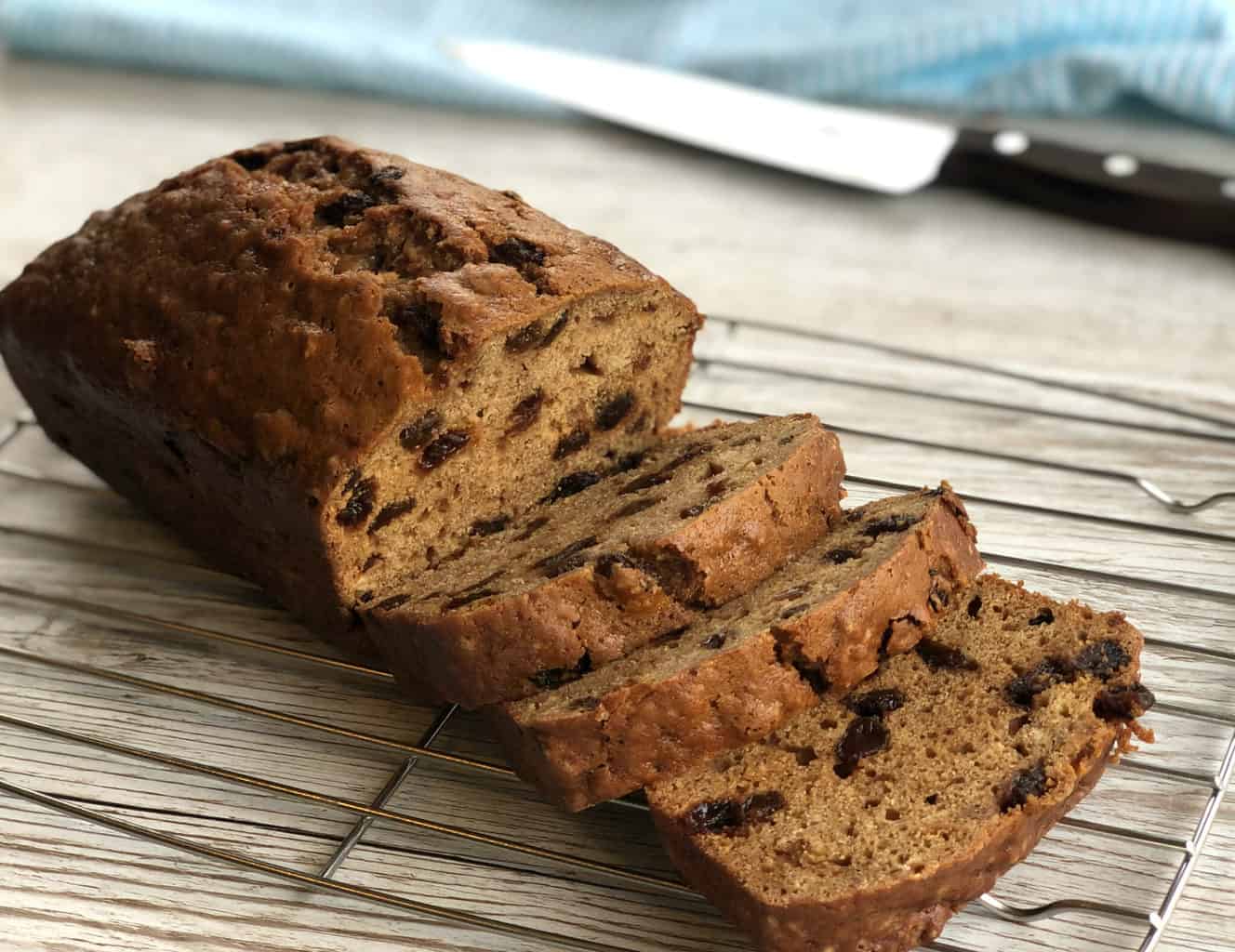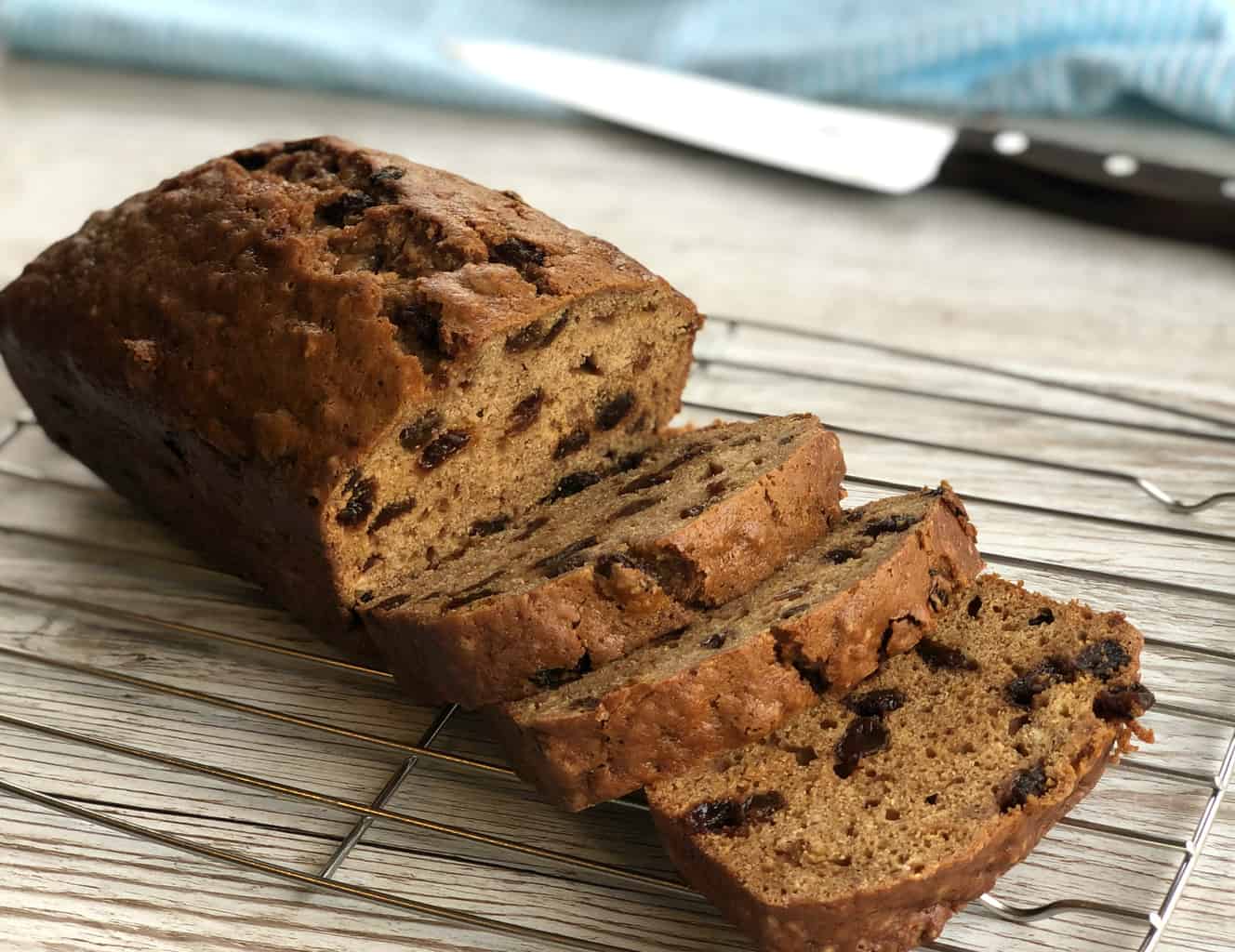 AD – This post has been made possible by gifted ingredients from Countdown Supermarkets, my brand ambassador partner.
I have been working my way through dozens of old recipe books that I have been gifted. Testing recipes and finding the best of the best for you all.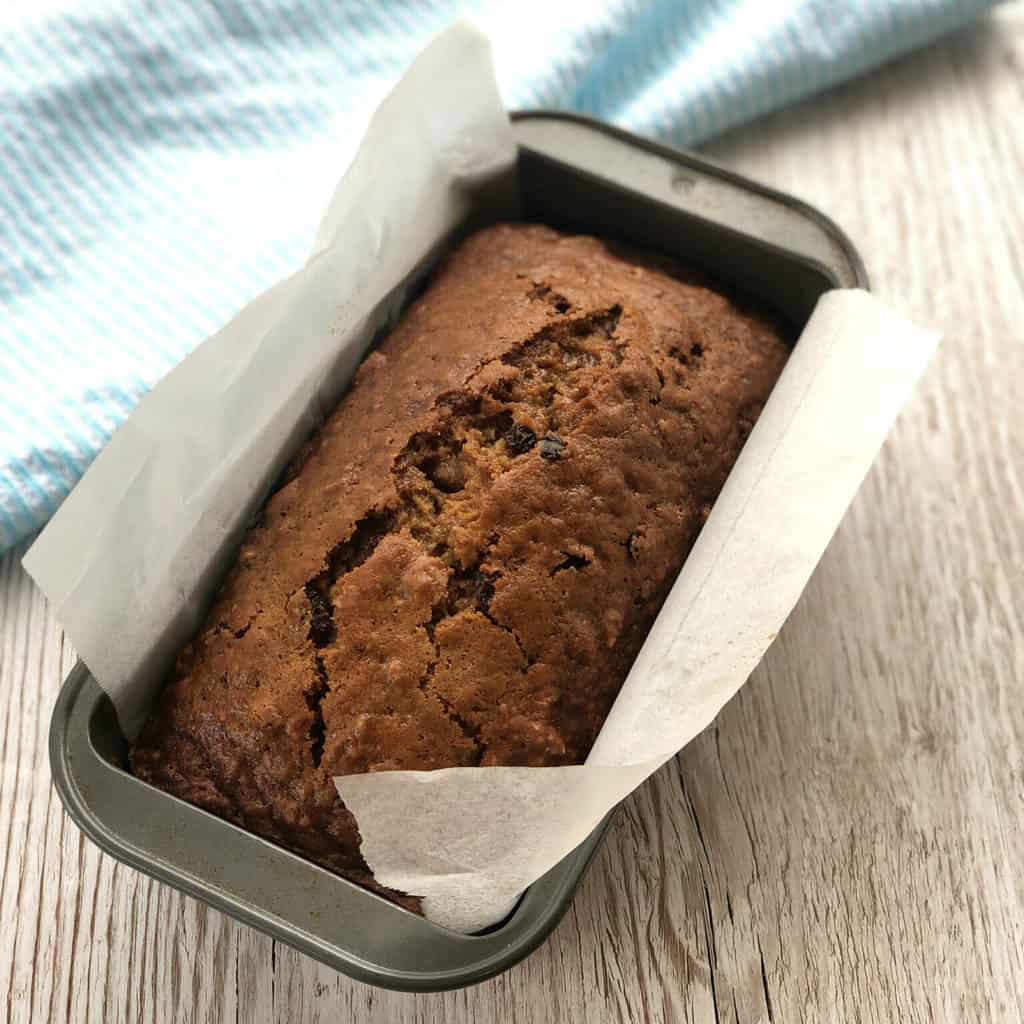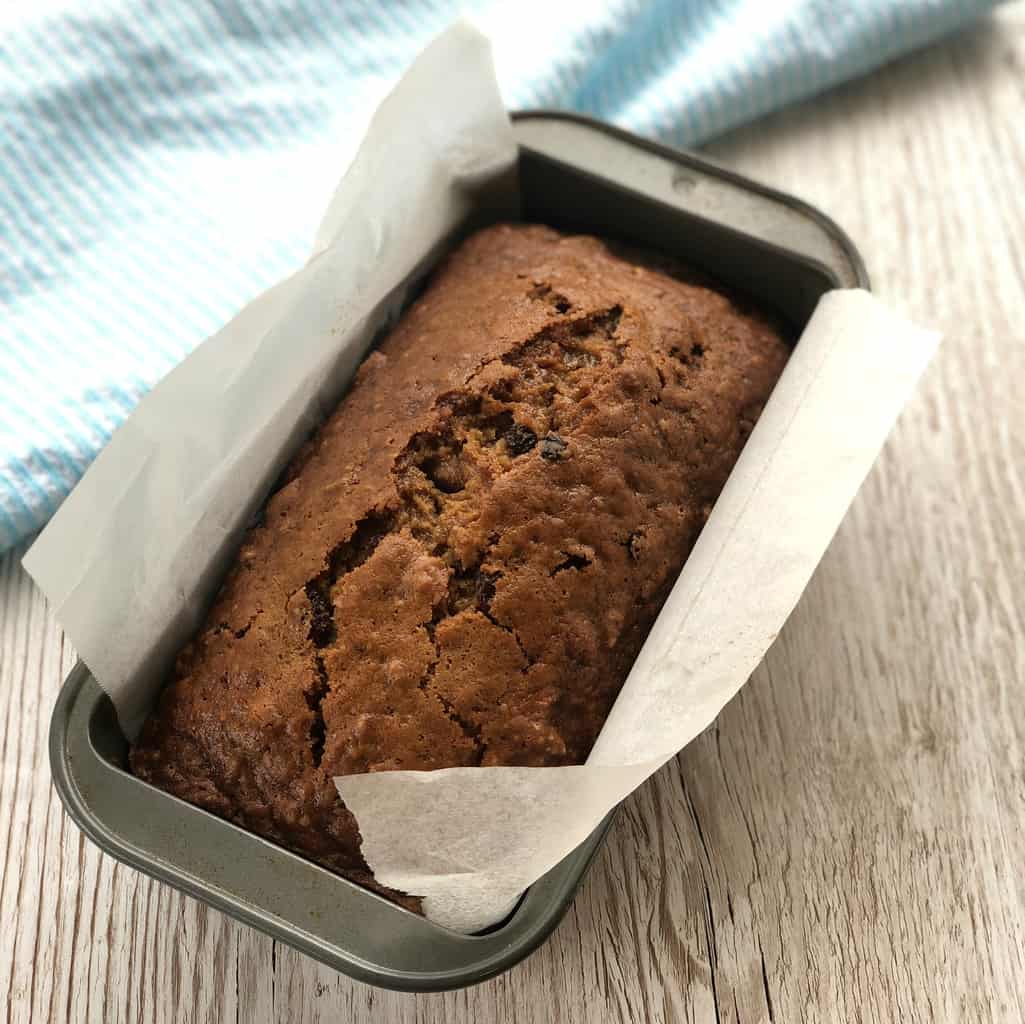 I love Sultana or Raisin loaves. They are so tasty and easy to make. With my audience becoming more international I am mindful of explaining in more details what certain ingredients are. In the US Sultanas are often referred to as White or Golden Raisins, you can use either sultanas or raisins in this one.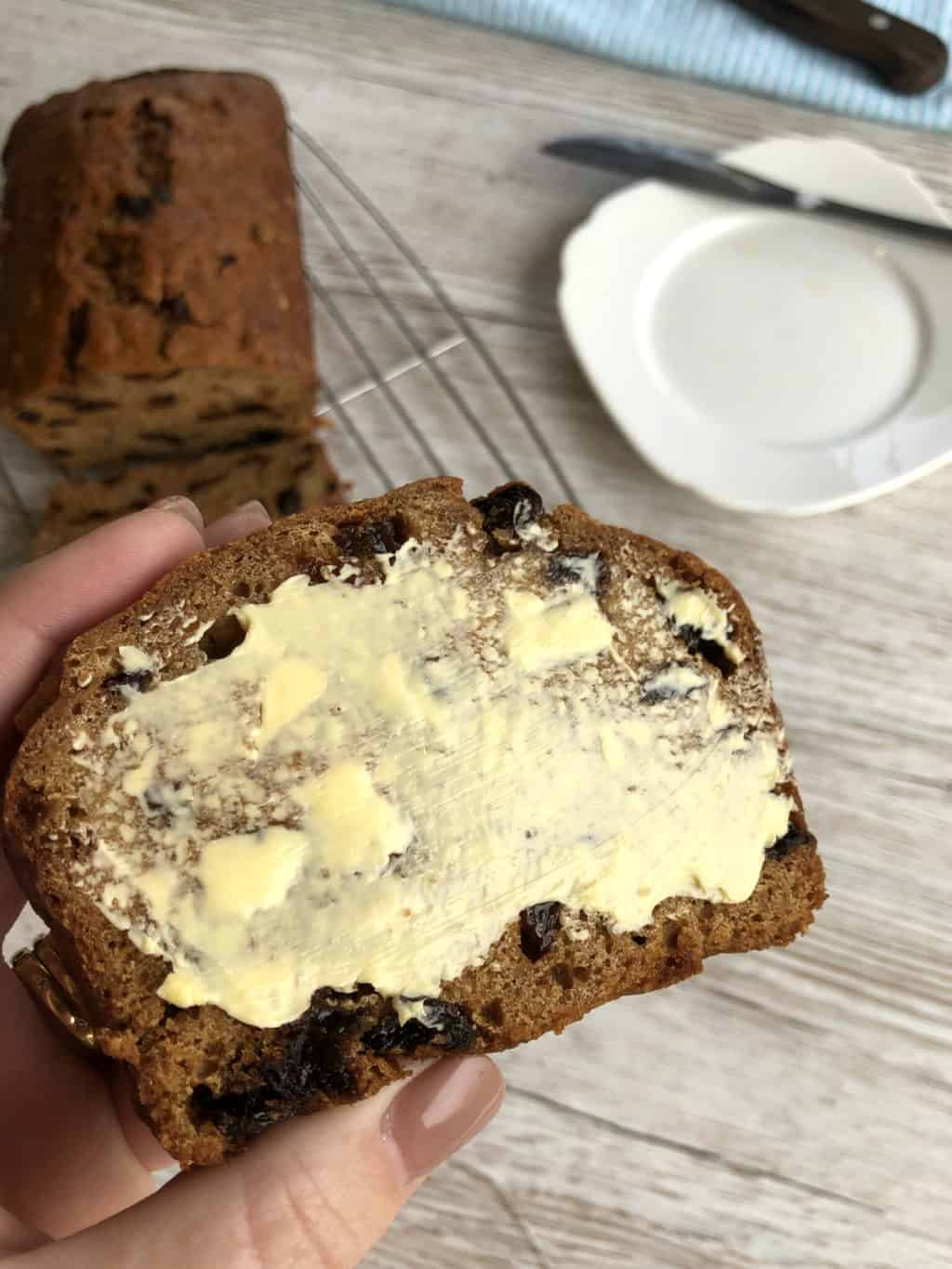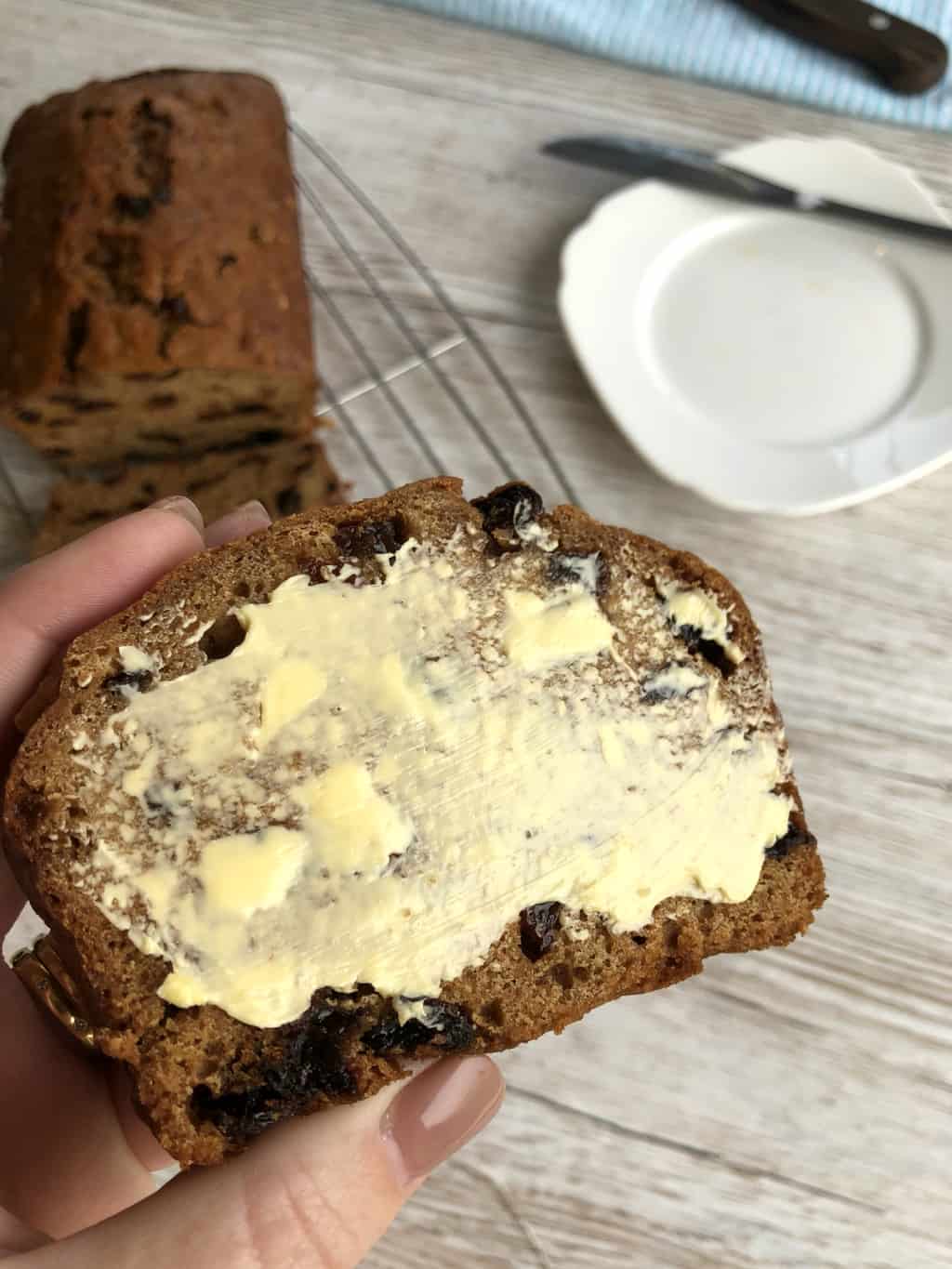 The method of boiling the sultanas first gives such a lovely plump texture to the dried fruit that comes across in the end product. The combination of cinnamon and the buttery sultanas is so good!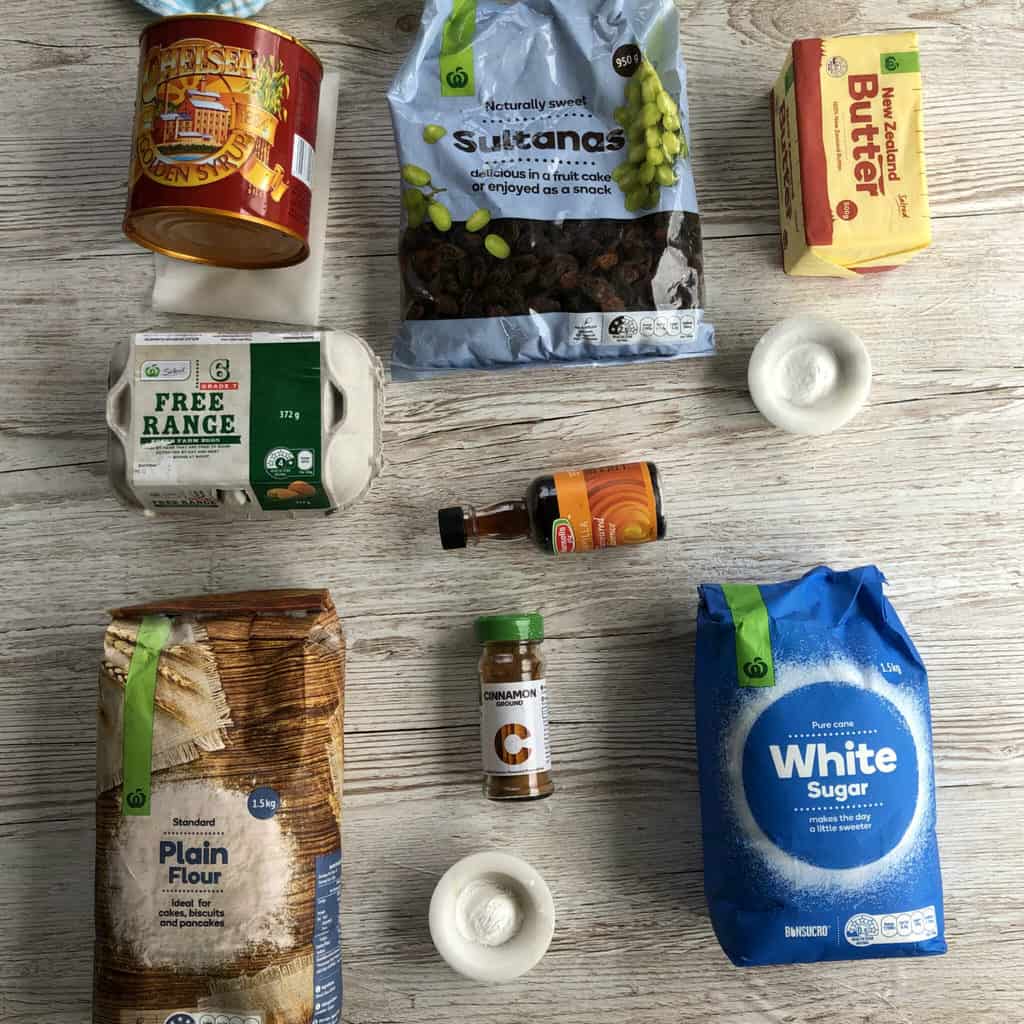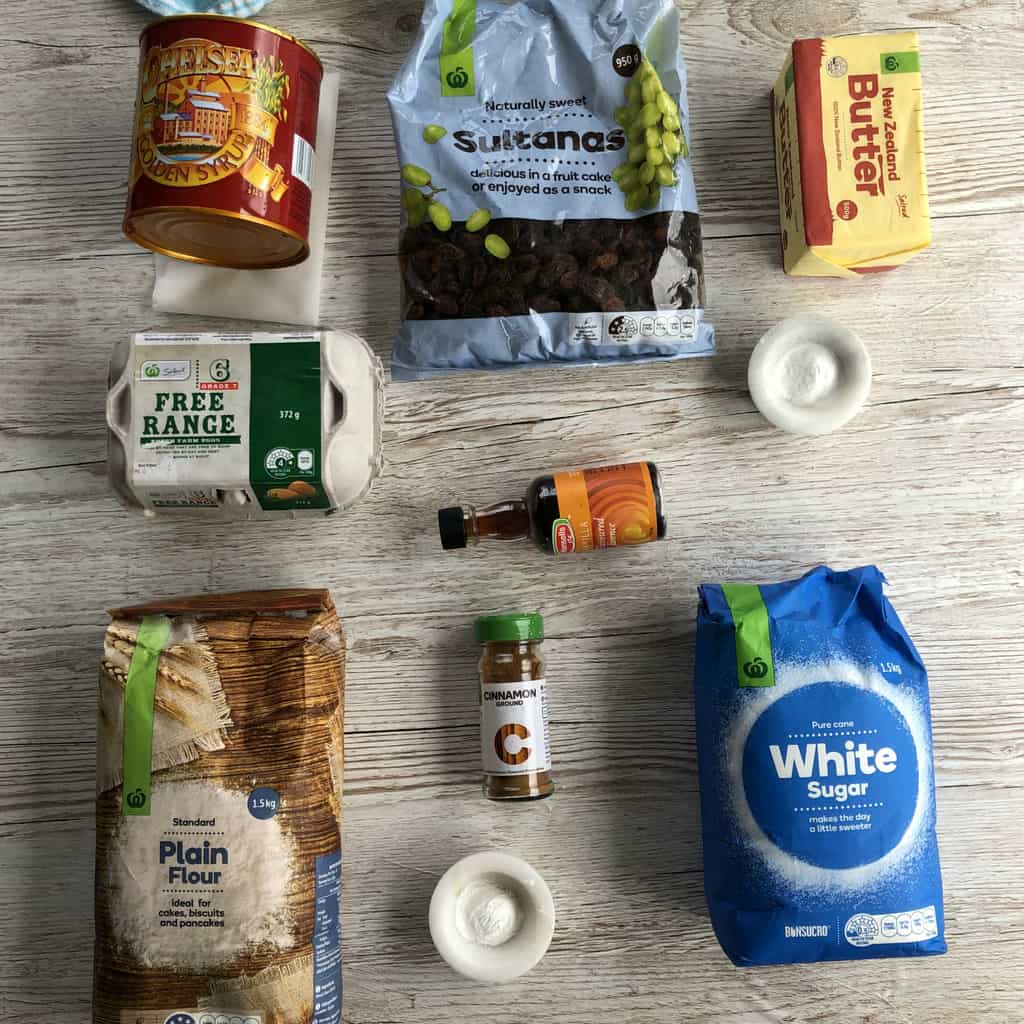 The ingredients for this one are pantry basics, which seems to be the case for all of these old recipes, using similar ingredients to get a delicious result. No fancy ingredients here!
All you need for this one is:
Sultanas (Or Raisins)

Butter

Baking Soda

Egg

Baking Powder

Cinnamon Powder

Boiling Water

Sugar

Golden Syrup

Plain White Flour

Salt

Vanilla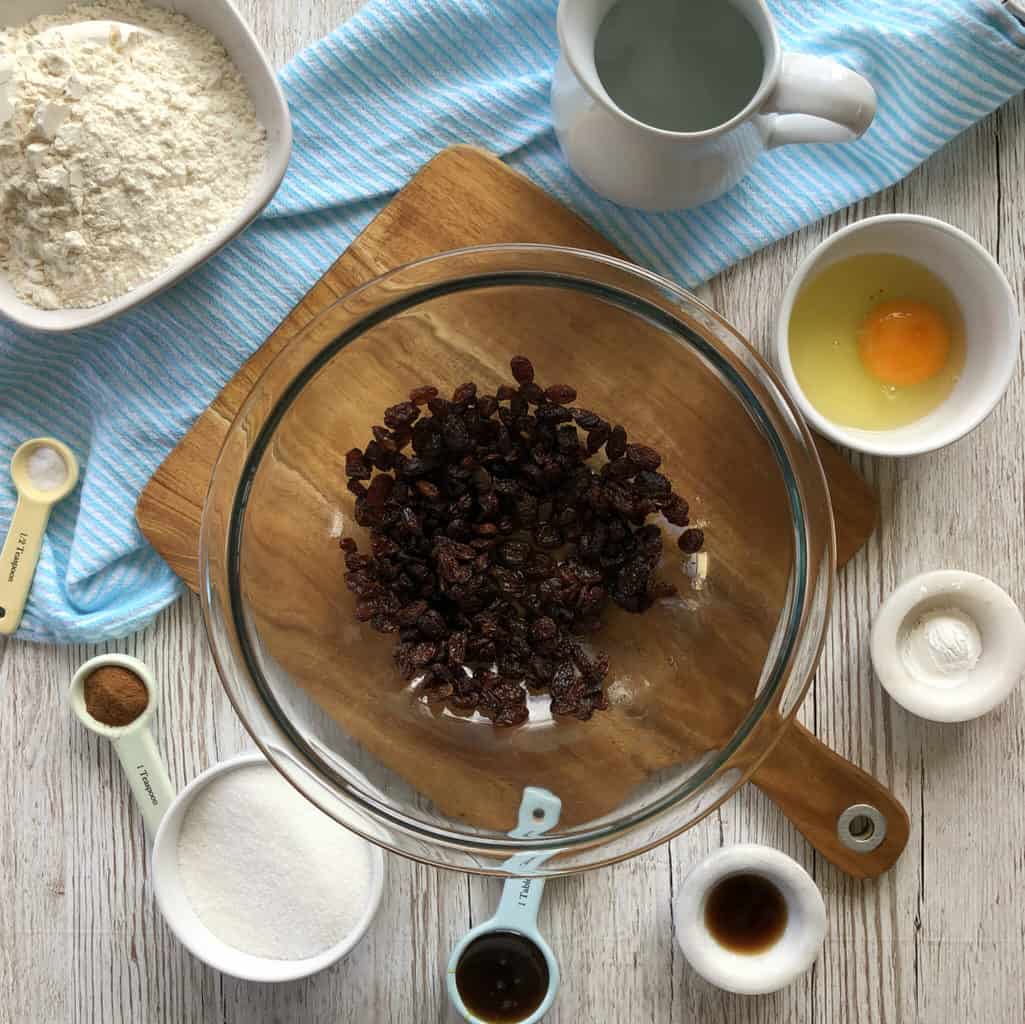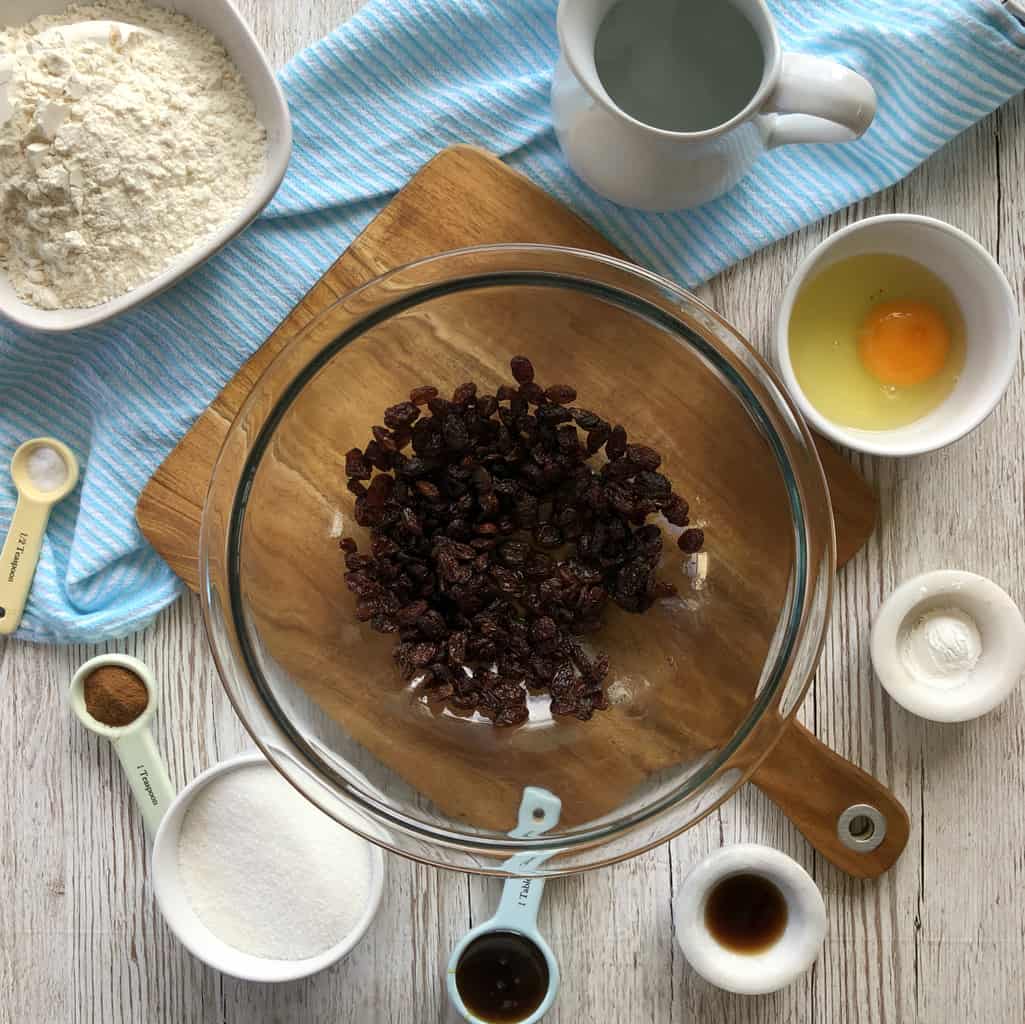 This recipe has been around for many many years, the recipe fundraising book I am taking it from is at least 35 years old, but I imagine it is a classic Edmonds type recipe that has been around for decades. The classics really are the best!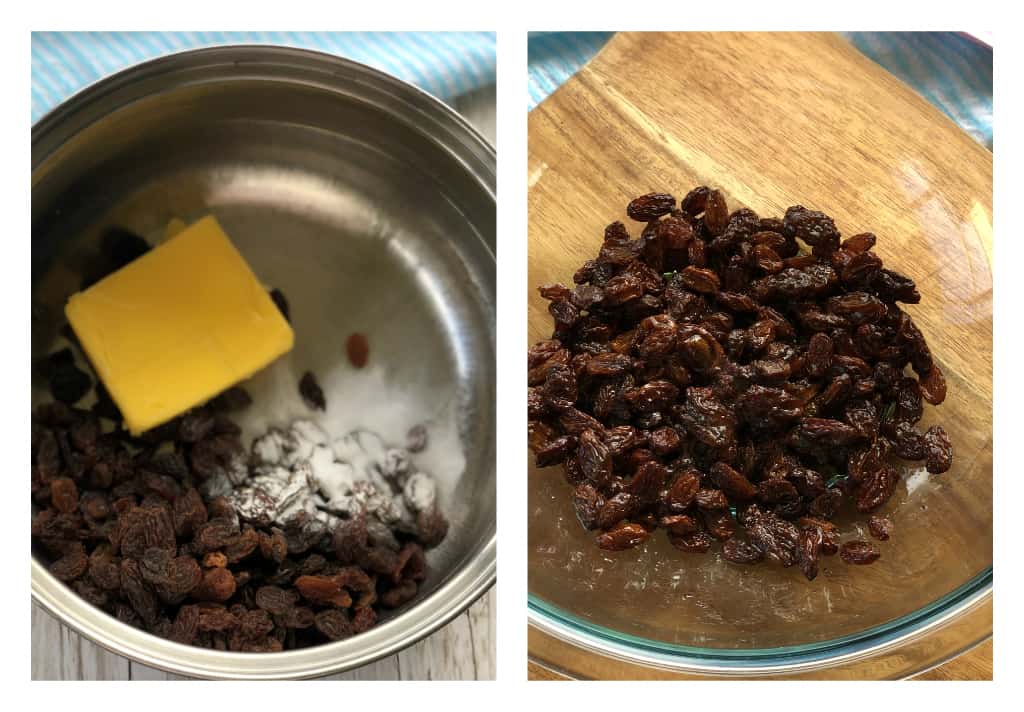 I think the original recipe, which is all of two sentences (!) wasn't quite written out right but I got there in the end. It had only the sultanas, butter and baking soda boiling together, but I have added in the water now and it will work well. In fact I did it the first way the first time and that worked too! Just burnt the pot…..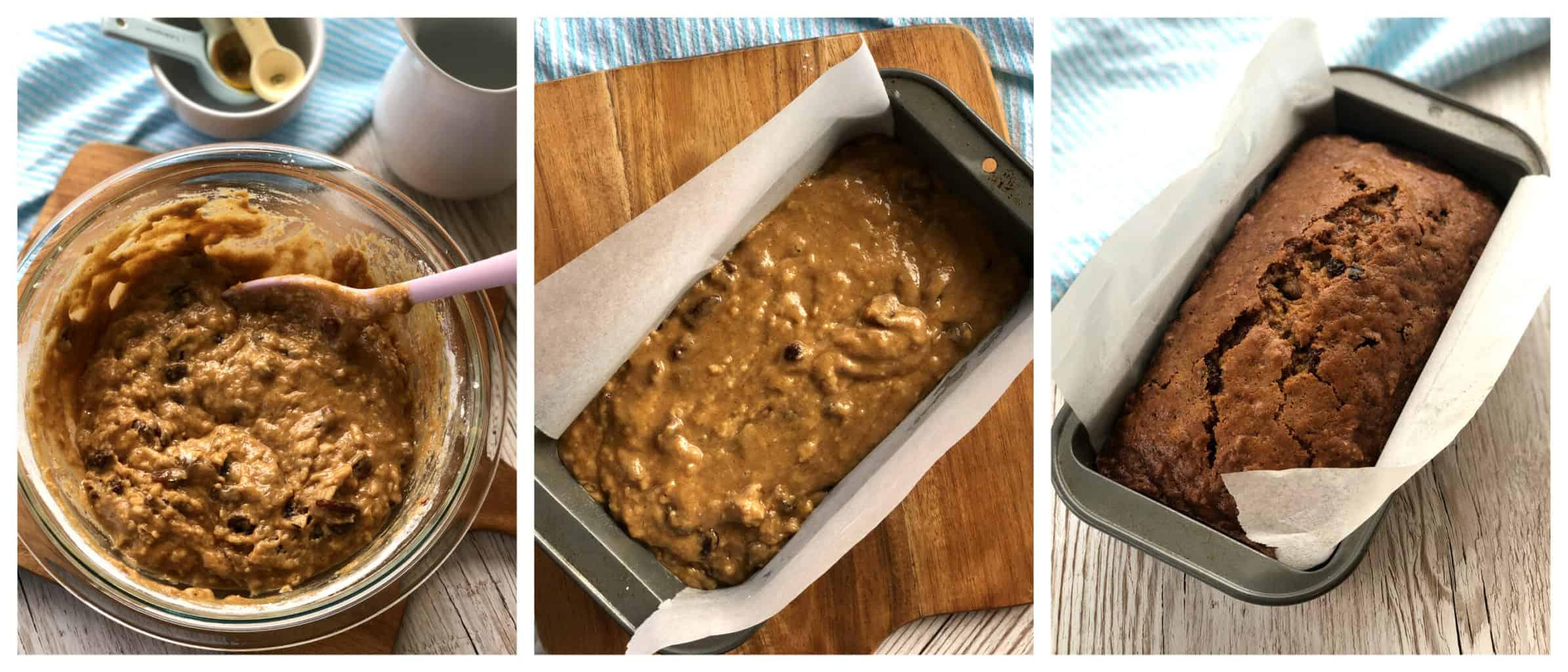 You can see that my loaf has a crack in it – this is actually really common in loaves like this one. The batter is dense which means the outside of the cake cooks first and the interior rises up as it cooks. It is perfectly normal!
These recipes are really versatile too, if you wanted to add a depth of flavour you could add a little orange or lemon zest to jazz it up but I think it is lovely as is.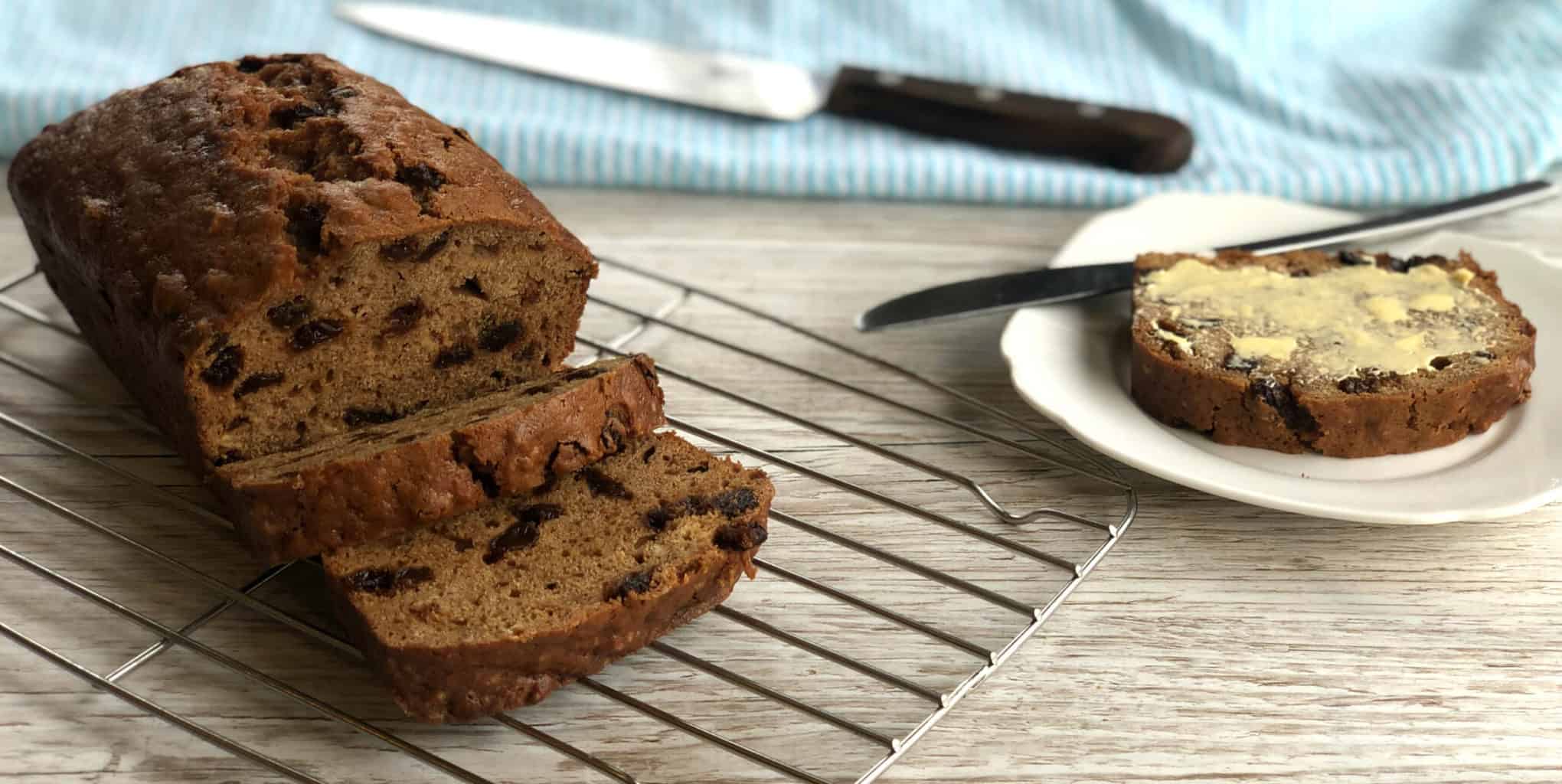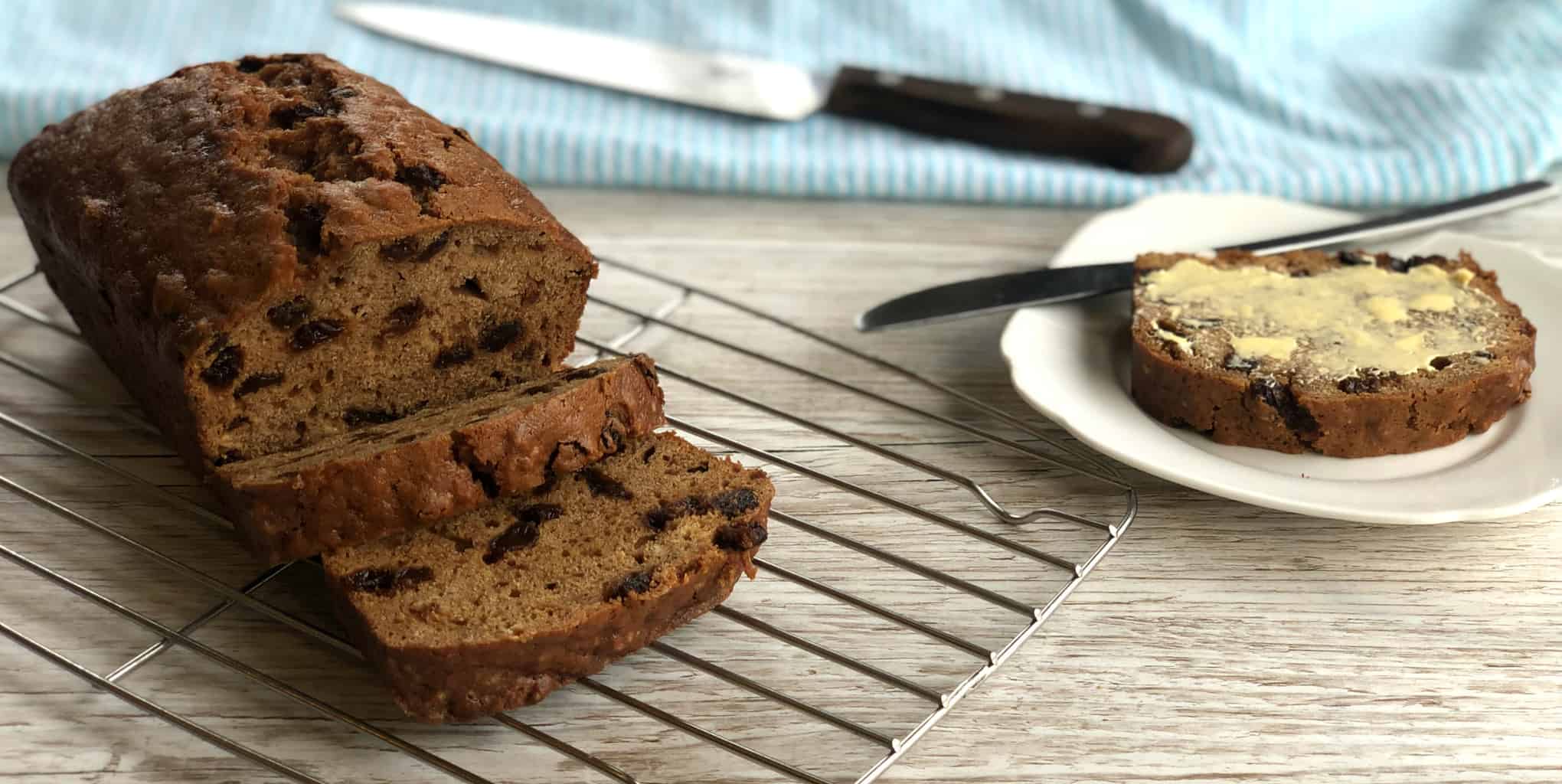 I have a few great loaf recipes already on the blog you can check them out below and add them to your list to try next!
Simply click on the title to visit that page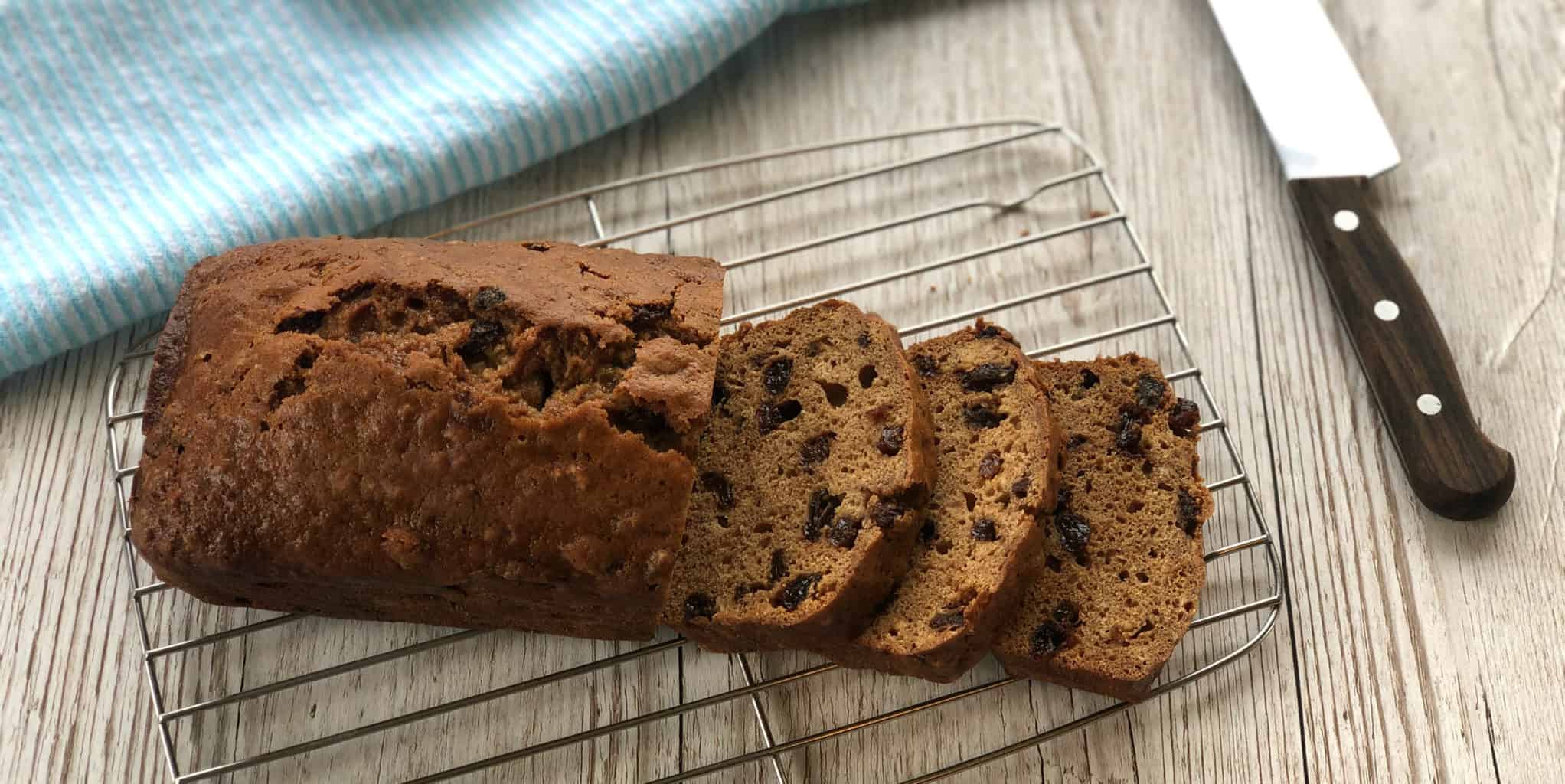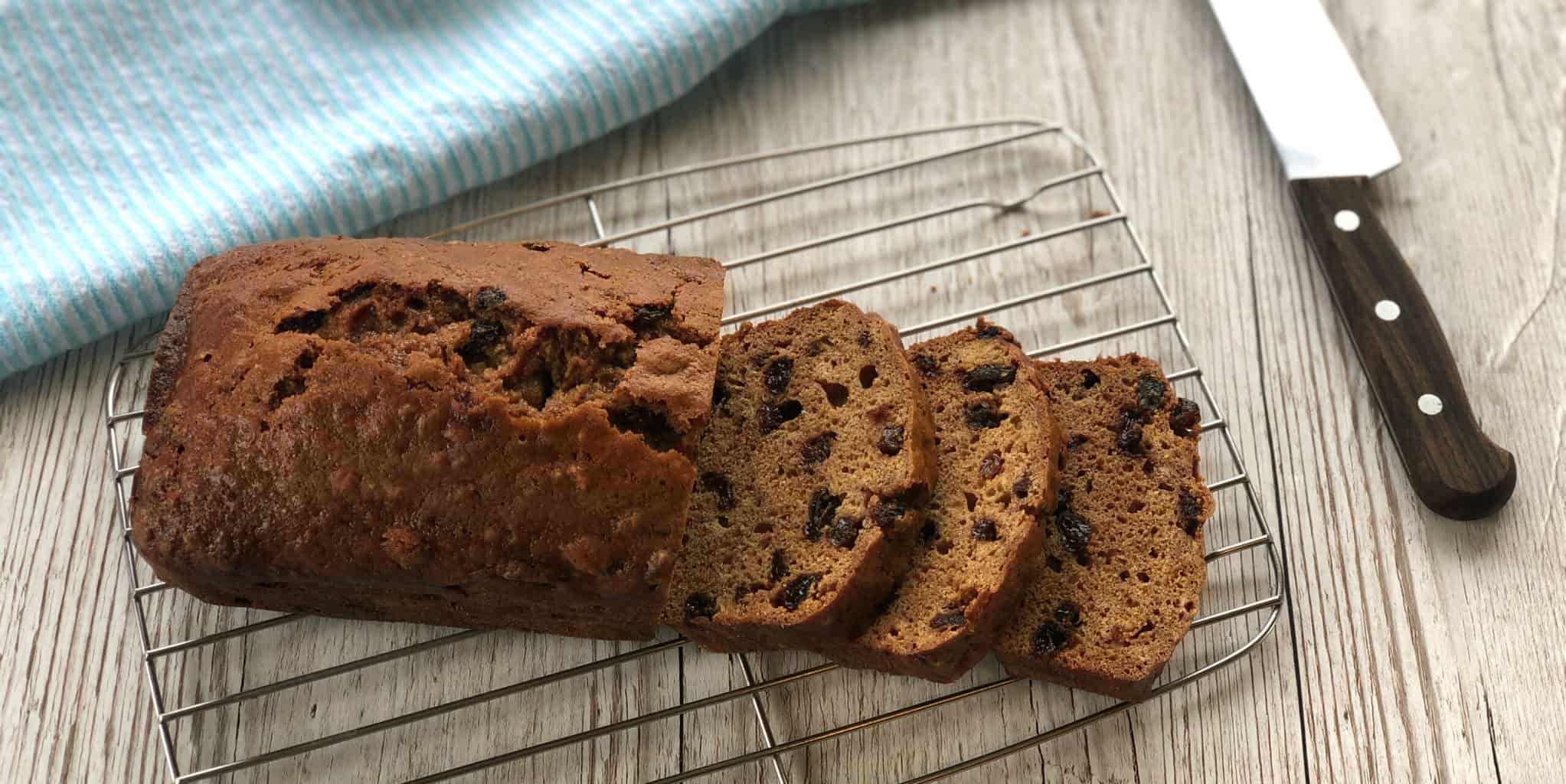 Please let me know in the comments below what your favourite style loaf is and I will try and share these in the coming months.
Onto the recipe, I hope you love this Sultana Loaf as much as we do.
I hope you enjoy this lovely easy recipe, I have many more to come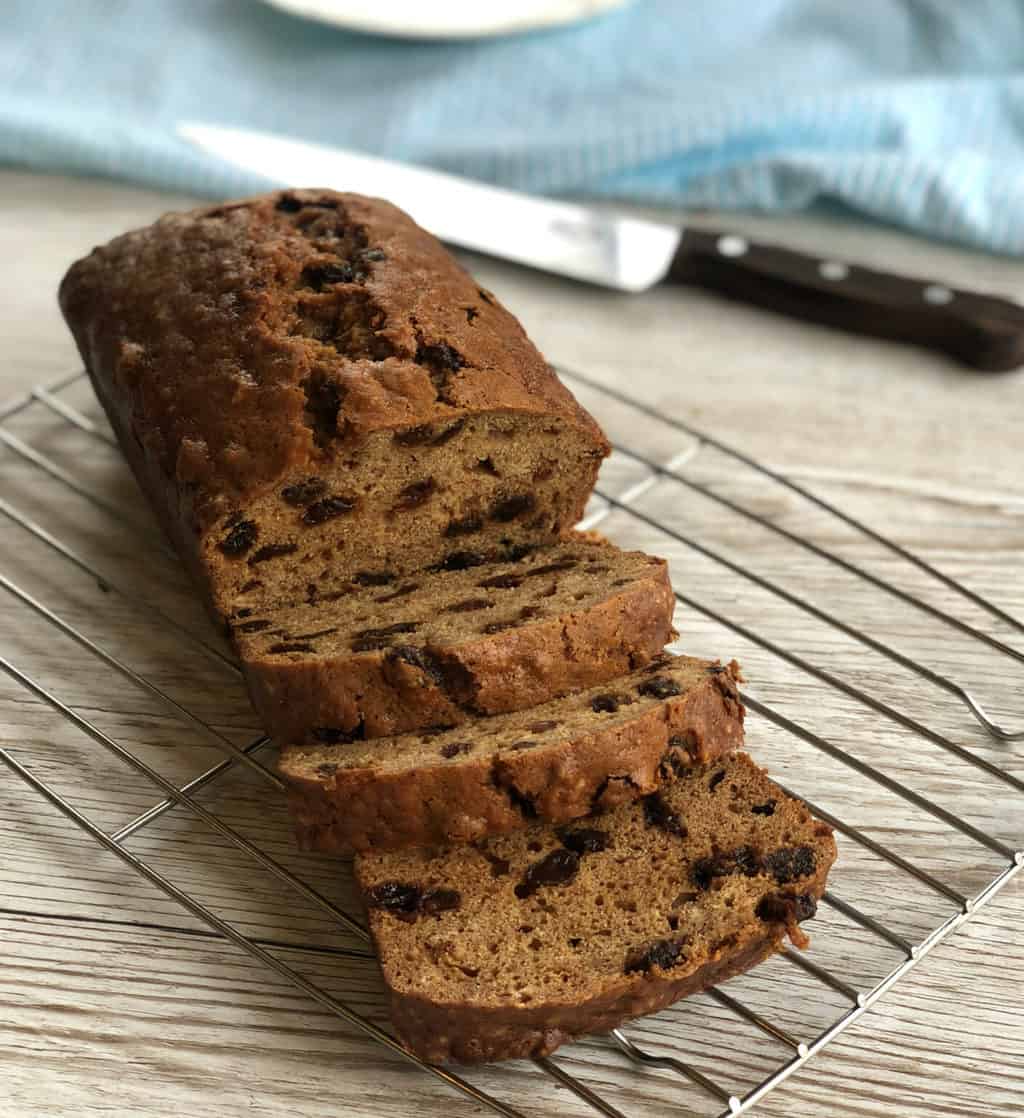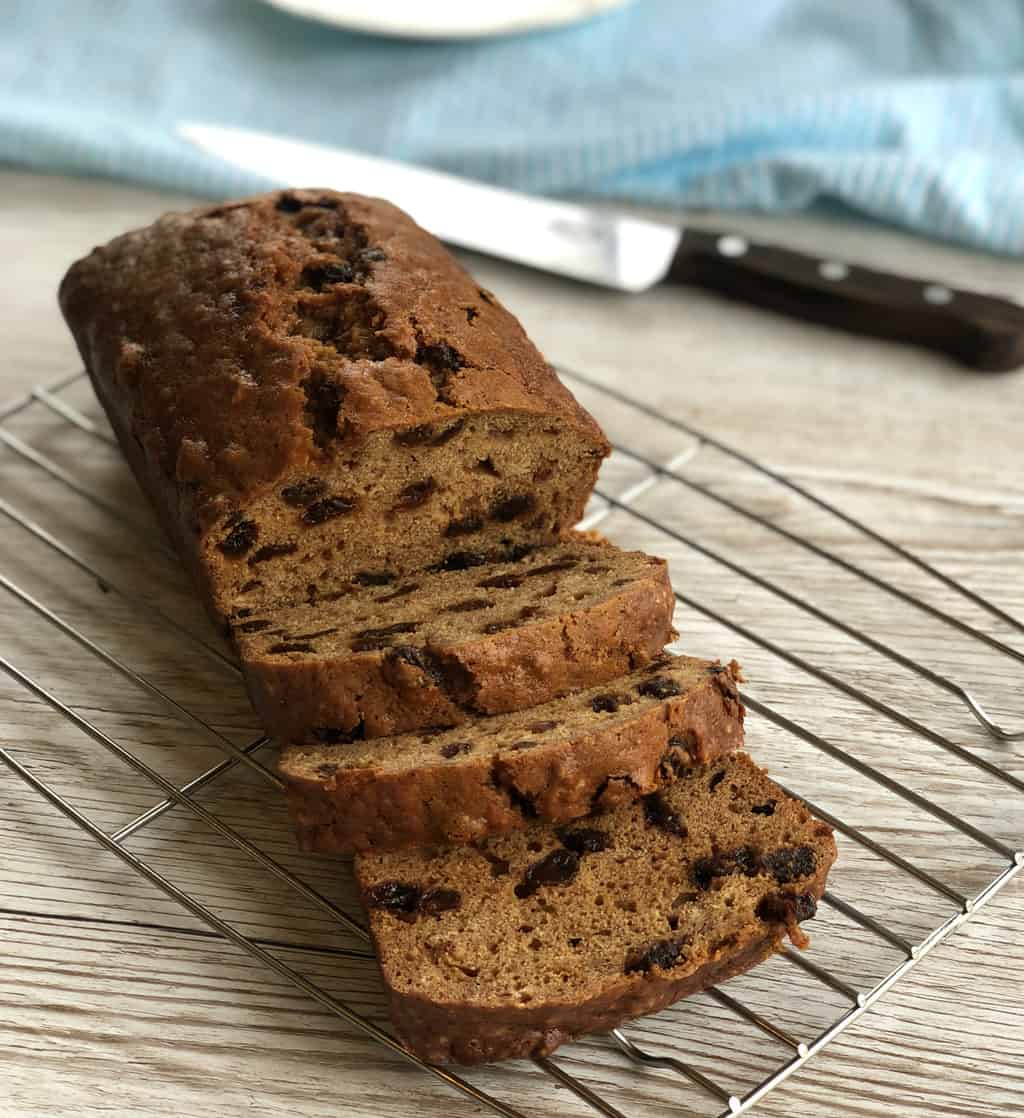 Thank you so much for stopping by to check out this recipe. Please also follow me on Facebook or Instagram and you can be one of the first to receive my new recipes by subscribing via email in the link below. Your comments are always warmly welcomed and recipe suggestions too!
Happy Baking!
Anna
Pin It ~ Pinterest!