This Vegetarian Stir Fry recipe is so easy and delicious, packed full of colour and flavour.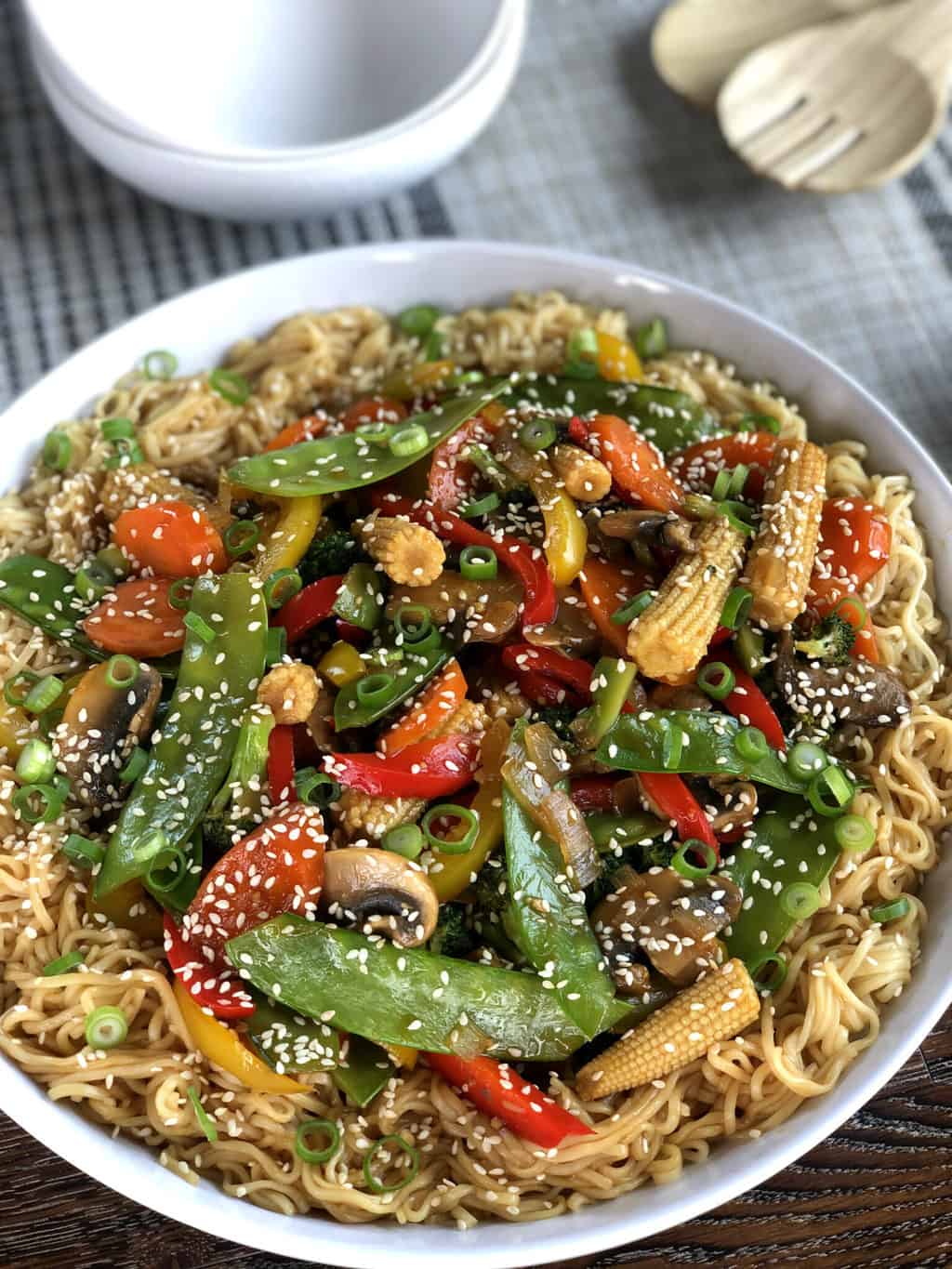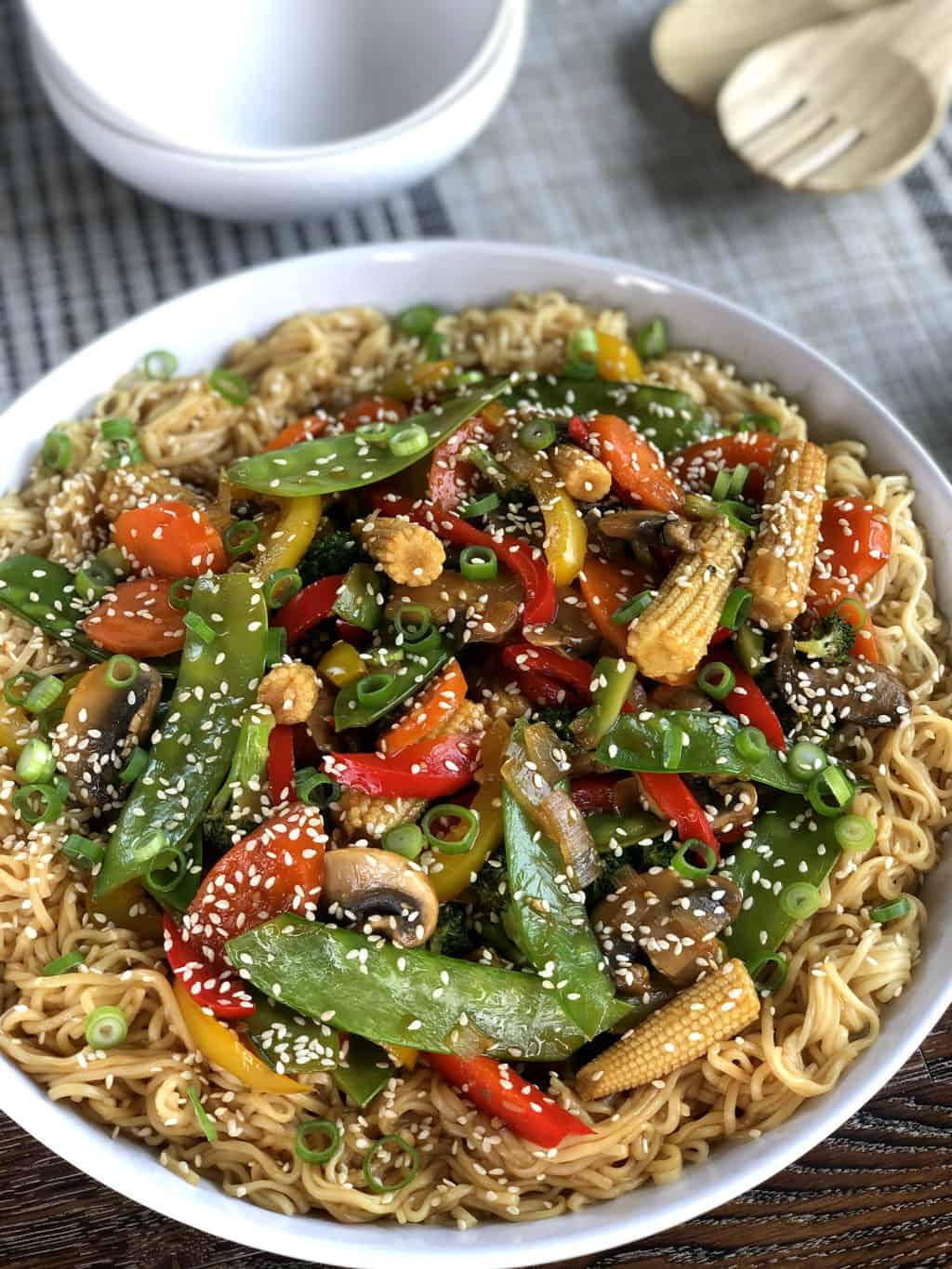 Ad ~ I am sponsored by Lee Kum Kee for this post, using two of their amazing ingredients. All opinions and ideas are my own
I quite often get asked for easy savoury dinner ideas and more recently for vegetarian ones. Well this one is definitely one to add to your weekly meal rotation.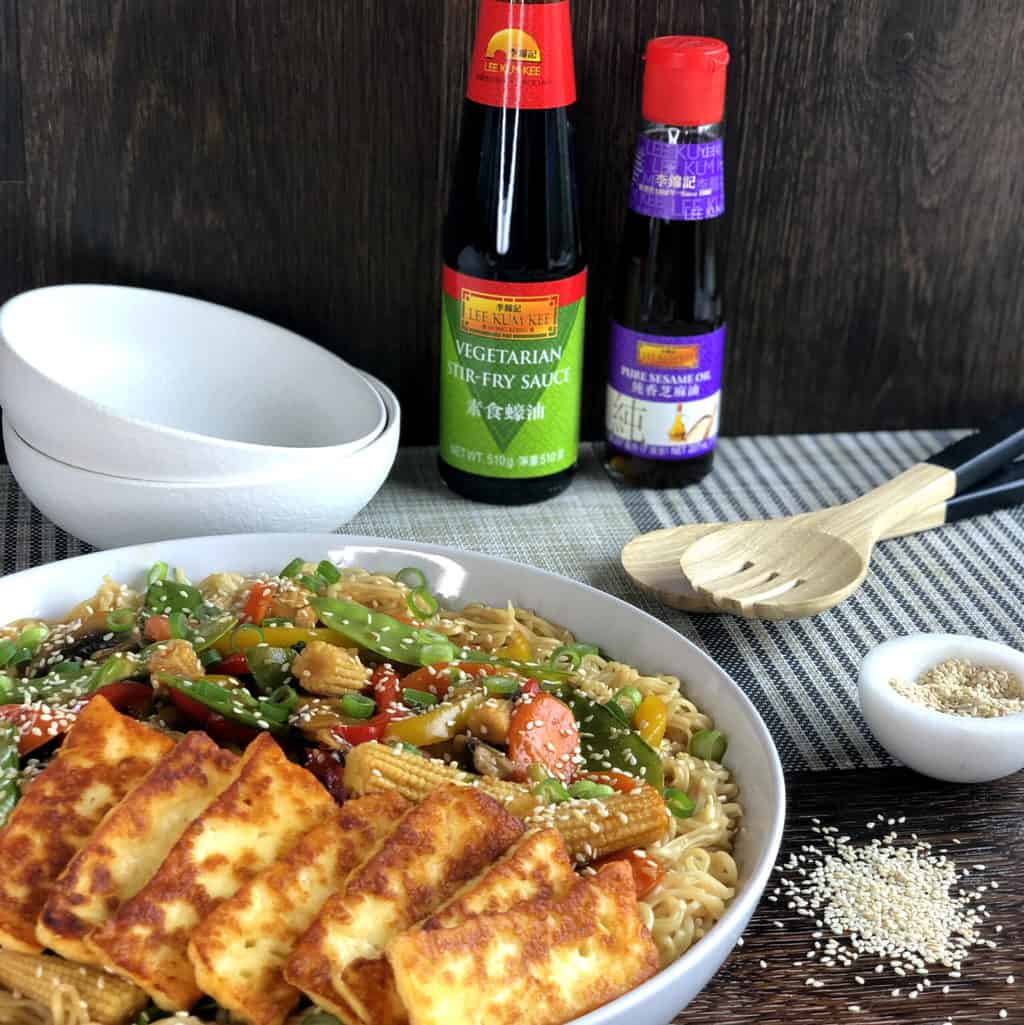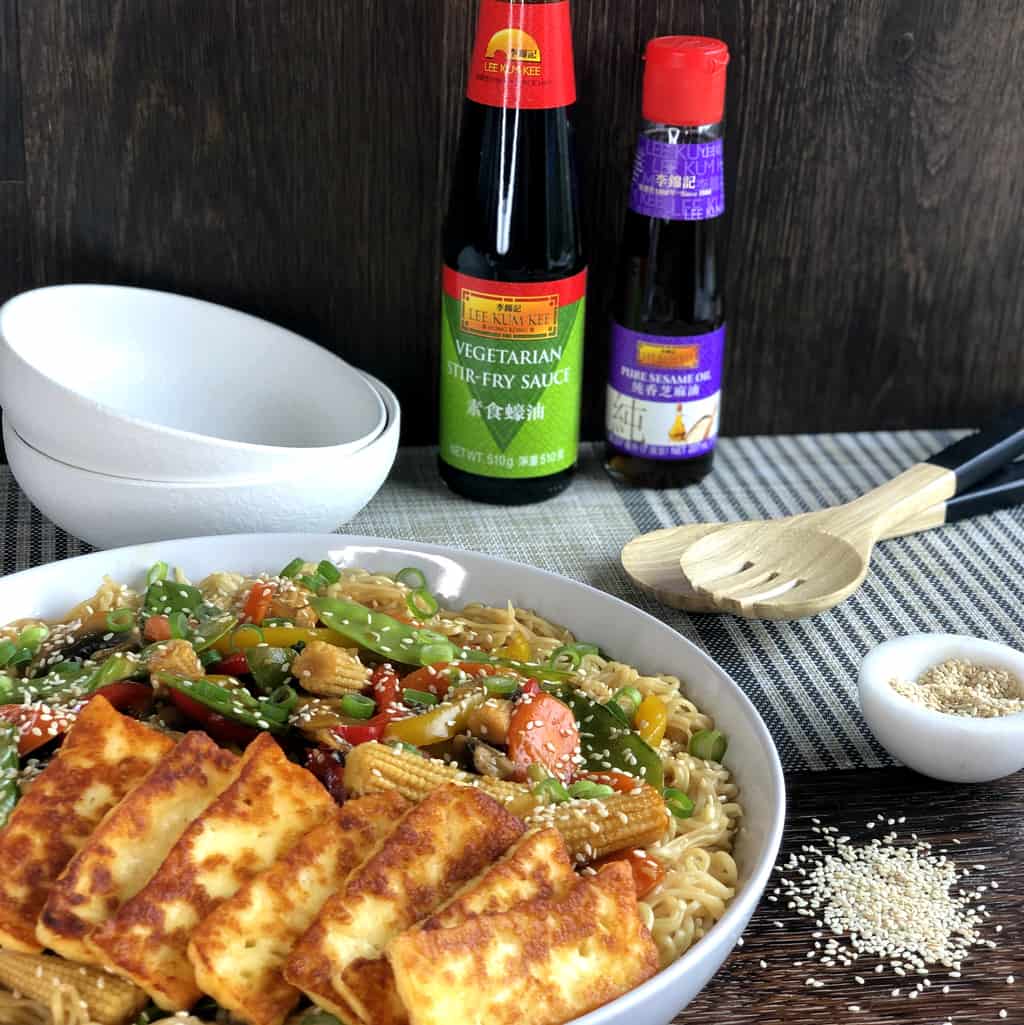 Stir frys are such an easy dinner idea, in fact the prep takes the most time, the cooking is all done in under 15 minutes making it perfect for busy households. If you are time poor I highly recommend preparing the vegetables in the morning, then you can have a full meal done in no time.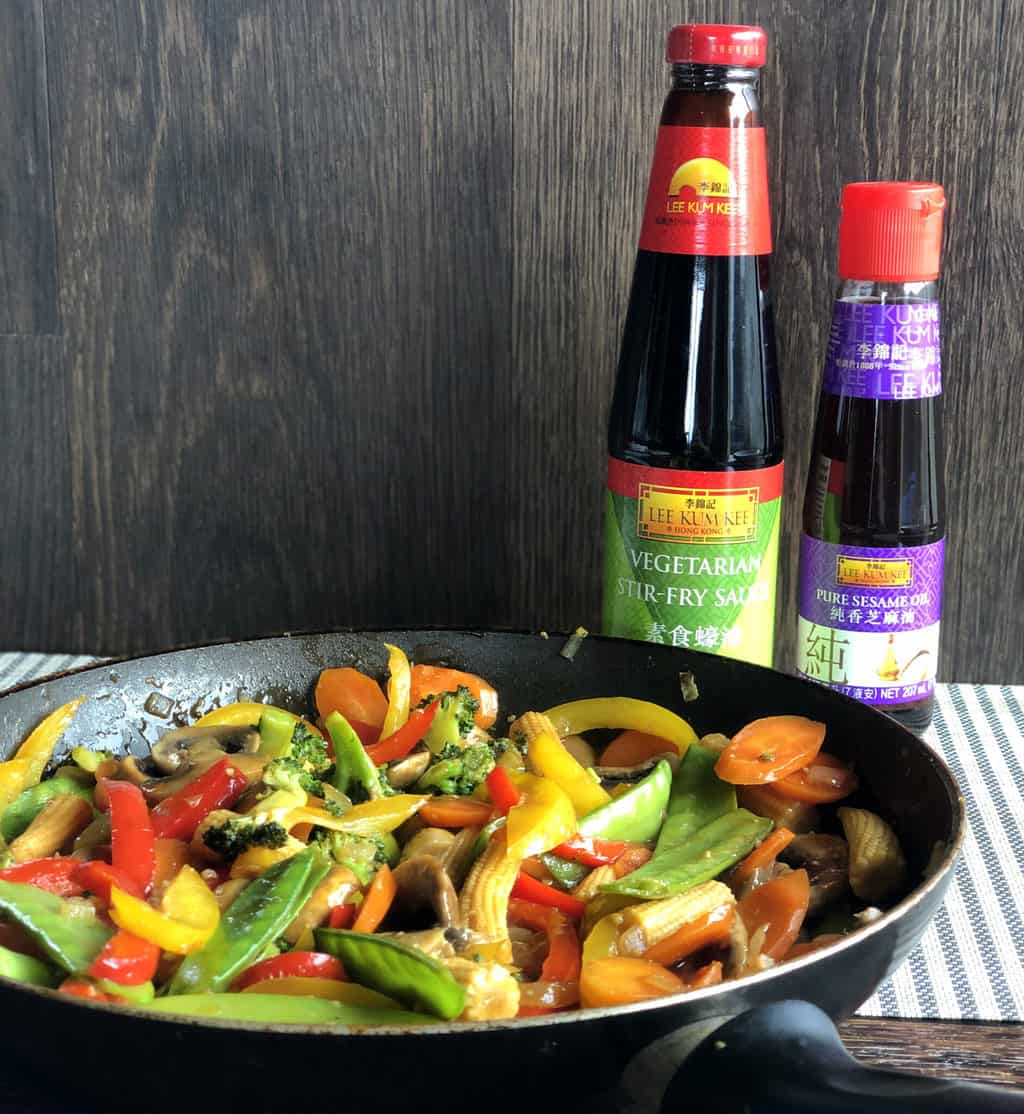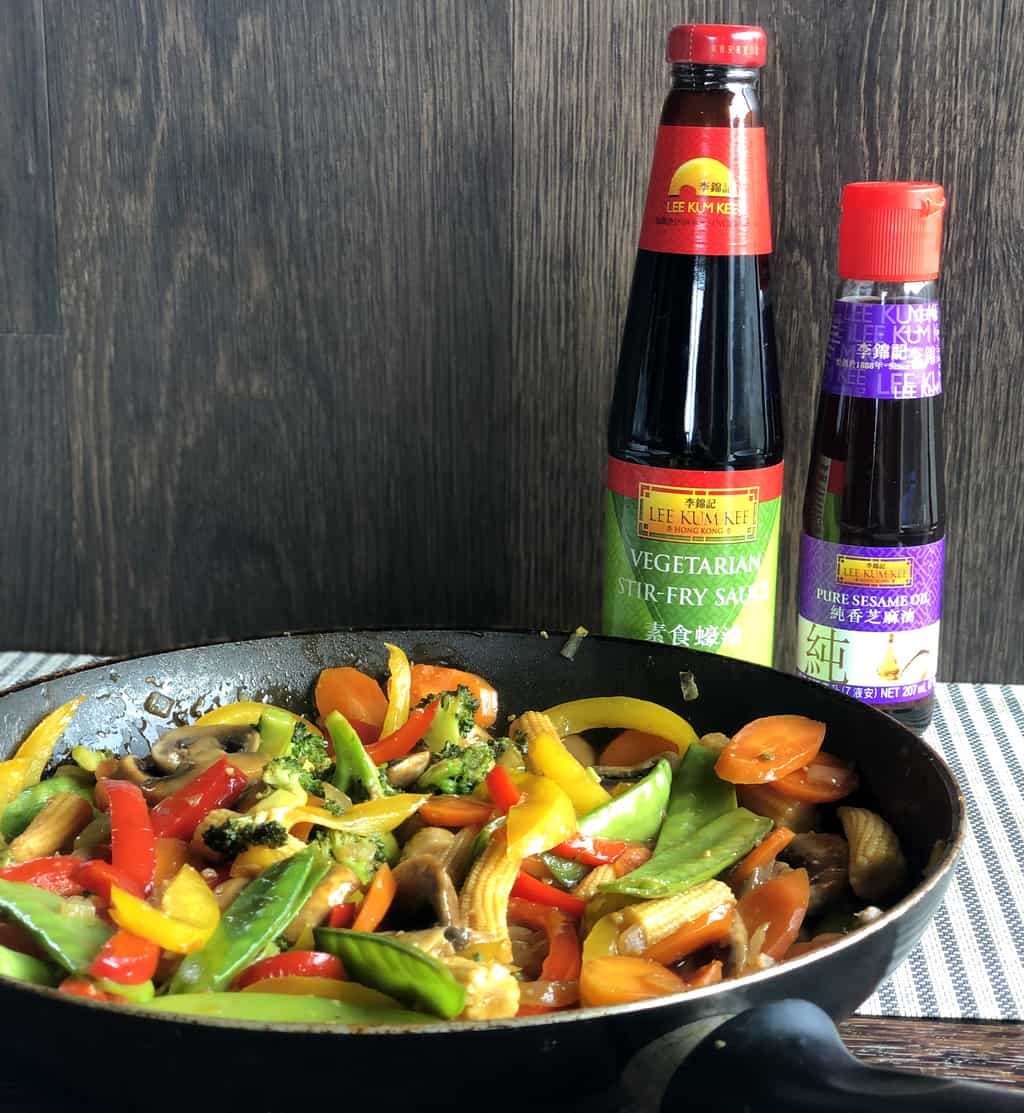 This dish is made all the tastier and easier by the use of Lee Kum Kee Vegetarian Stir Fry Sauce, perfect for vegetarians and vegans. If you have followed me for a while I love working with this brand. The flavours are so good and really convenient, we have been using so many of their products recently, the kids love them too.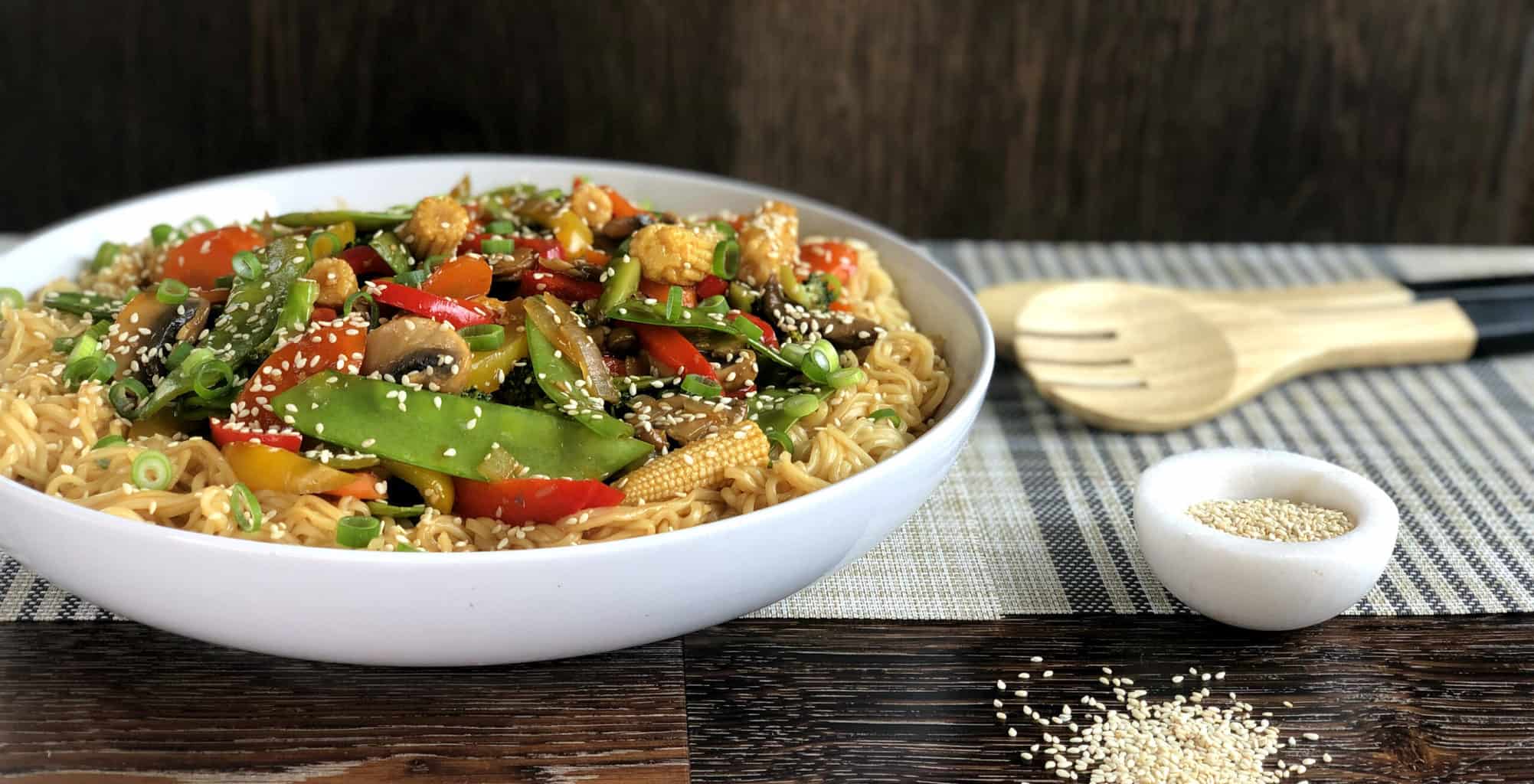 Traditionally stir frys are cooked hot and quick. There are a few tips to make a perfect stir fry
Prepare all your vegetables first

Cut your vegetables a similar size

Have the wok or frying pan hot

Cook the vegetables that will take the longest first, then add as you go

Stir the vegetables often to ensure they don't burn

Add your stir fry sauce at the end to coat and thicken

If using a protein you can cook this first them add again at the end
The vegetables you use in this stir fry is completely up to you and based on what is in season where you are based. I have used a big combination here to give you ideas, and this way I can pick out lots of veges the kids all love for their serving.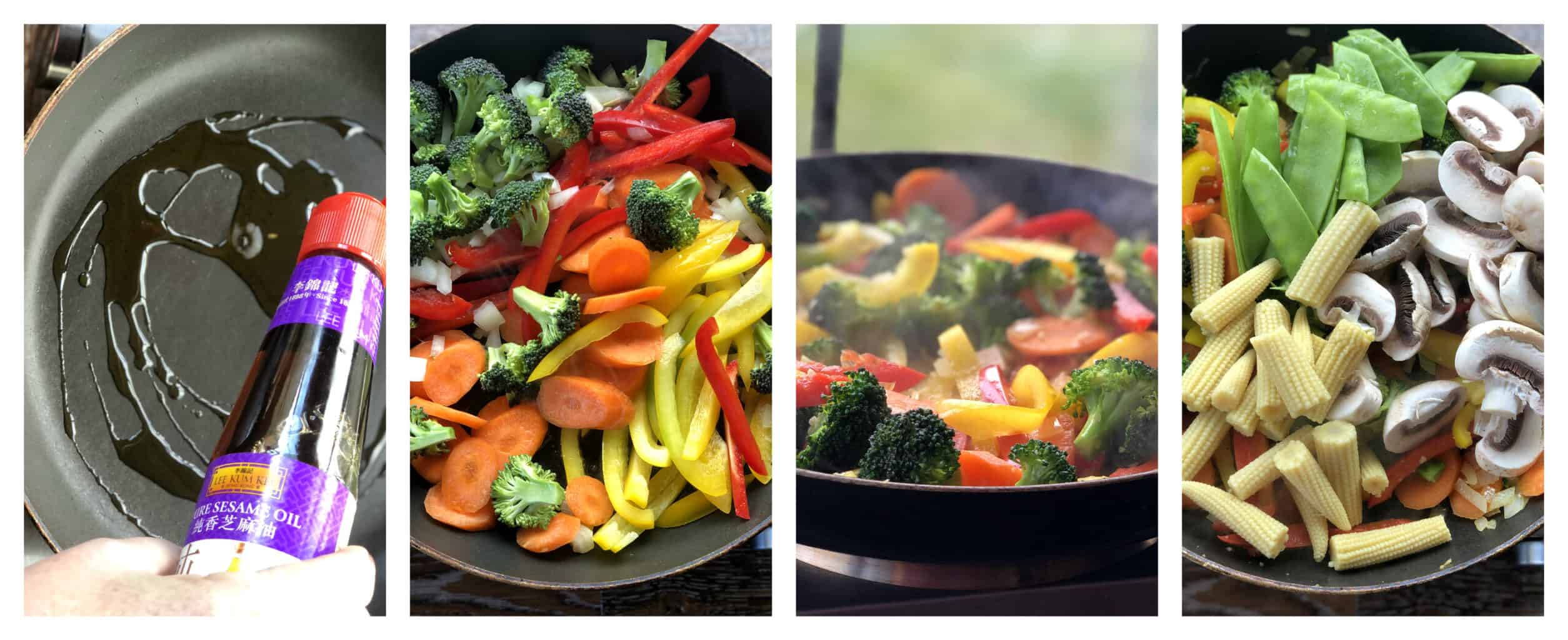 I have added noodles here, using delicious egg noodles, but any noodles will be lovely if you would like to turn it into a full meal. I cooked them as per the packet instructions then added the same Lee Kum Kee Vegetarian Stir Fry Sauce and stirred through to coat.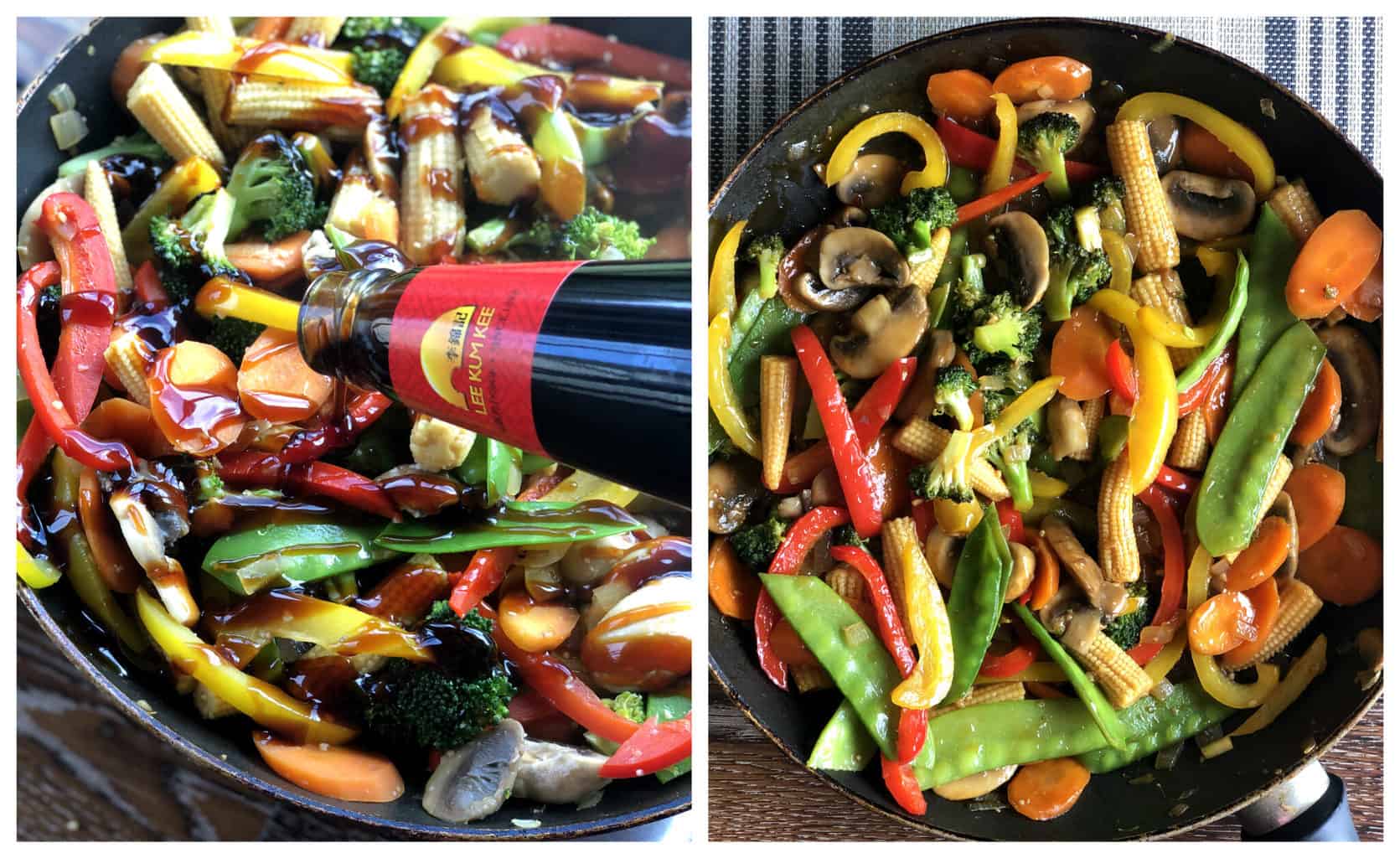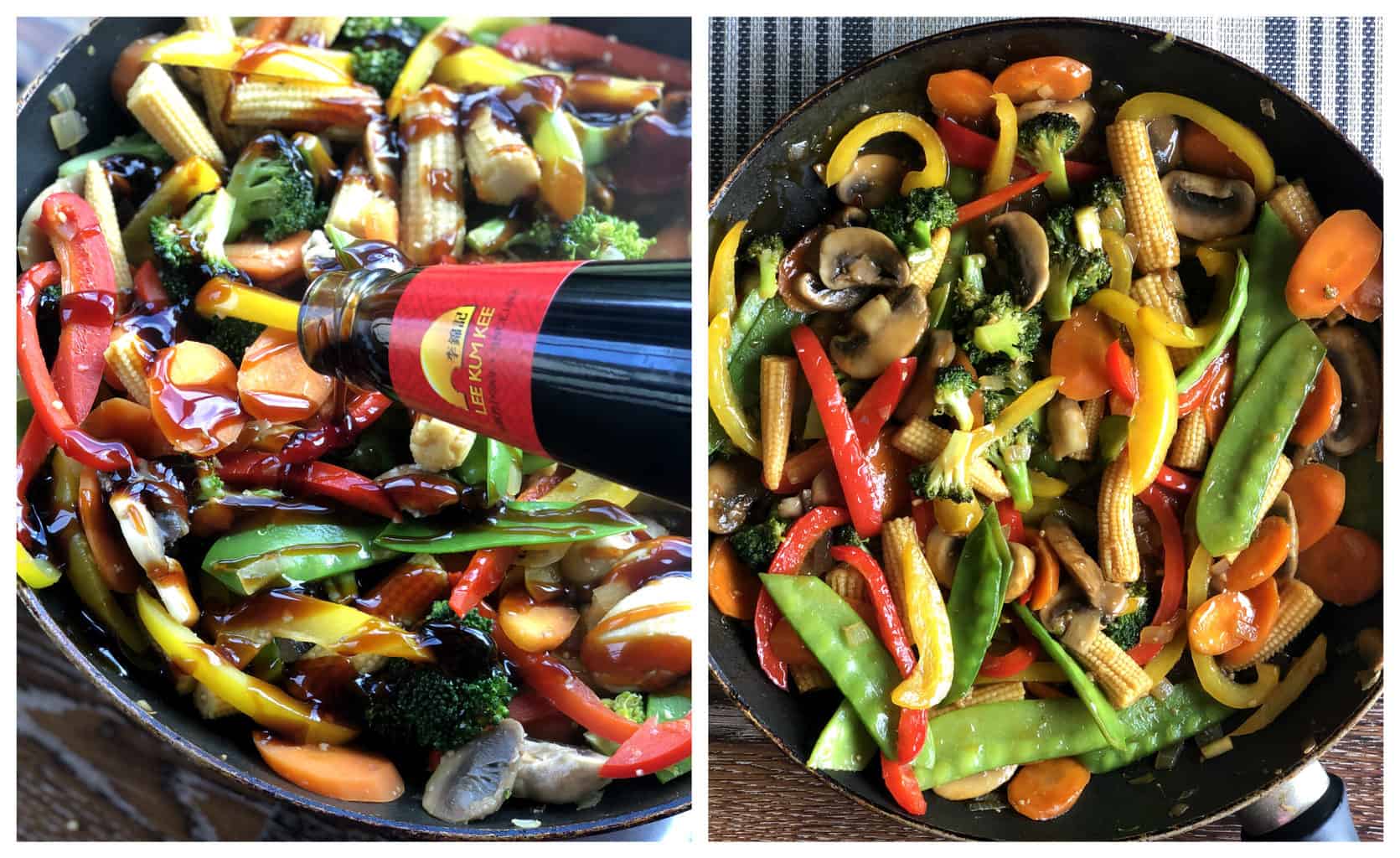 If you would like to add some protein to this I highly recommend some pan friend Halloumi or tofu, keeps the meal vegetarian but finishes it just perfectly, I have used a lovely Halloumi here, squeaky cheese is so tasty! See my notes in the recipe for how to easily cook Halloumi.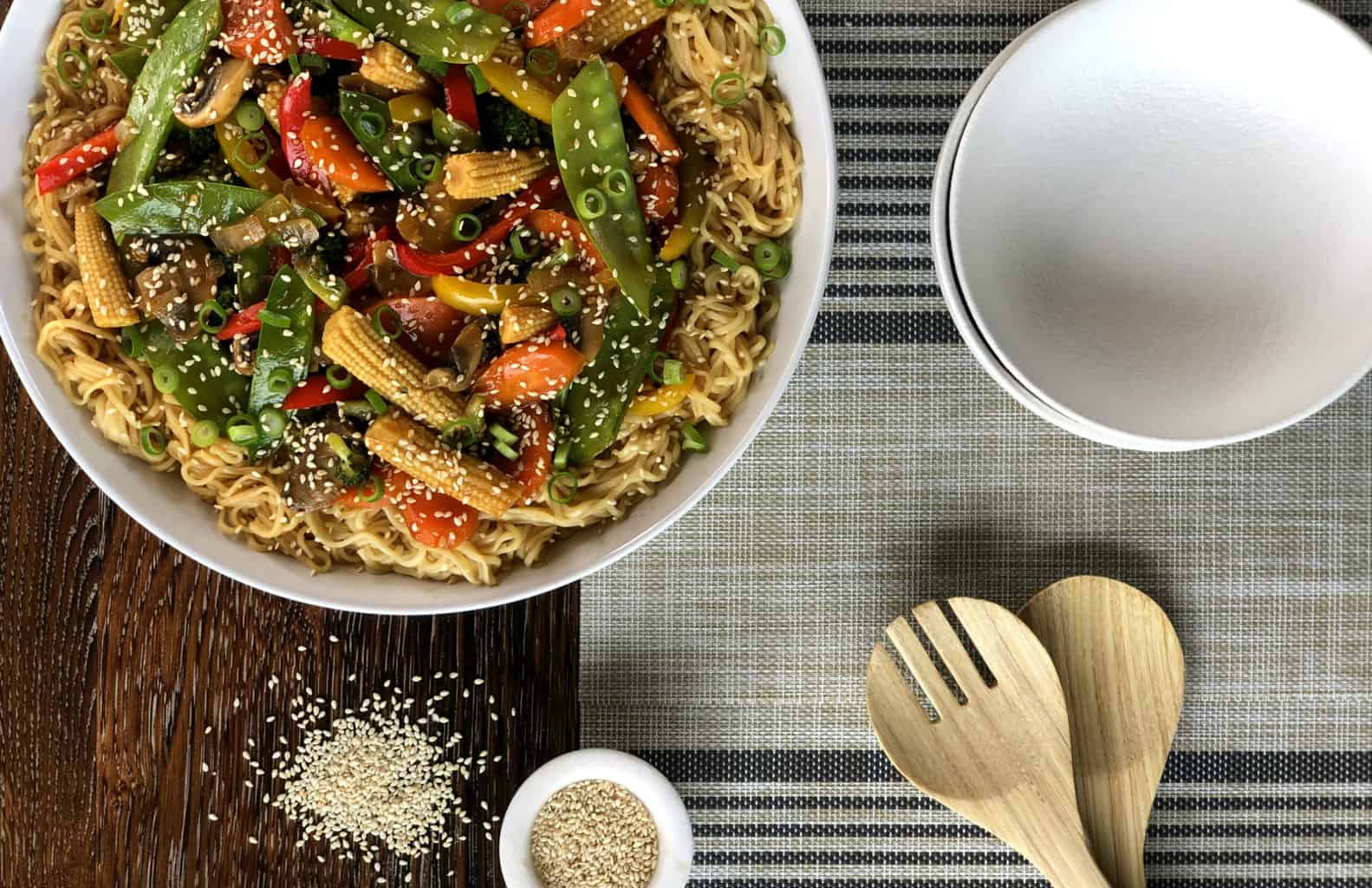 I have partnered with Lee Kum Kee before so please check out some of my other delicious recipes below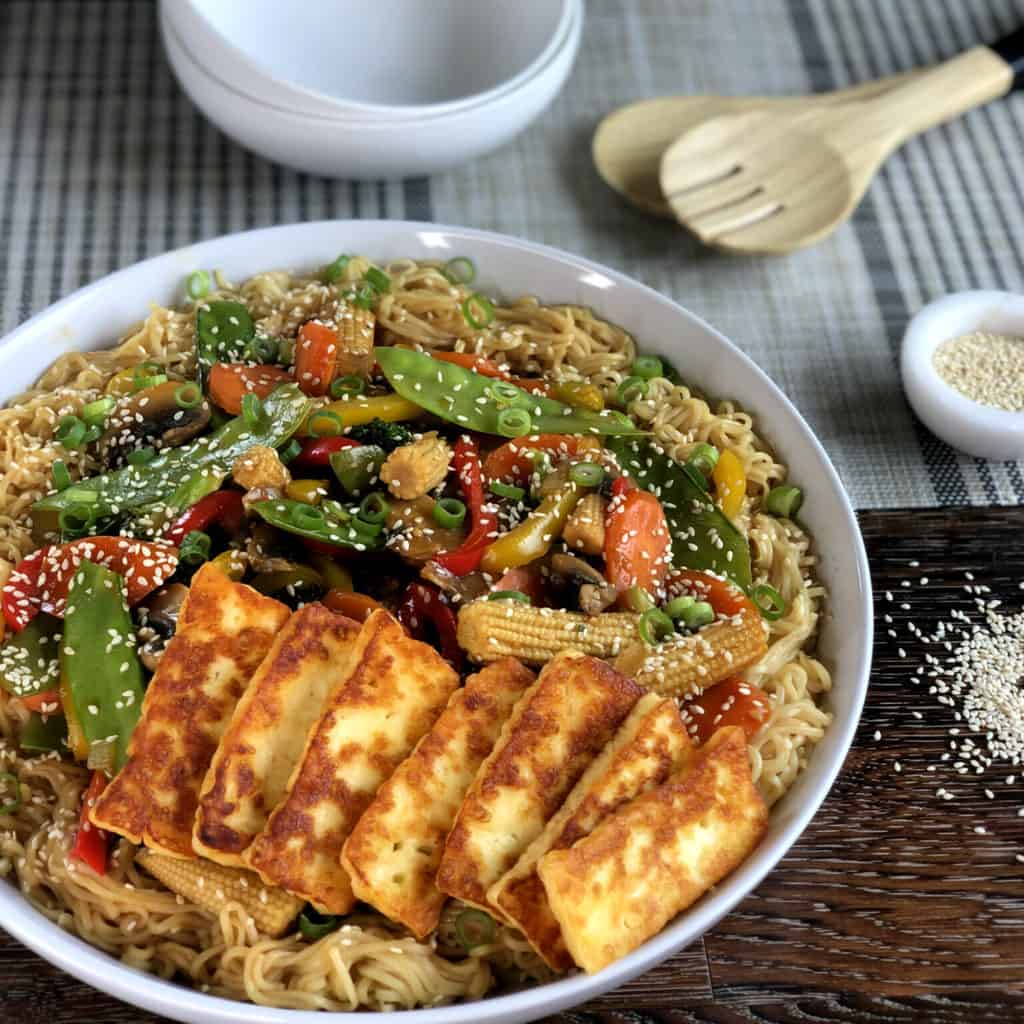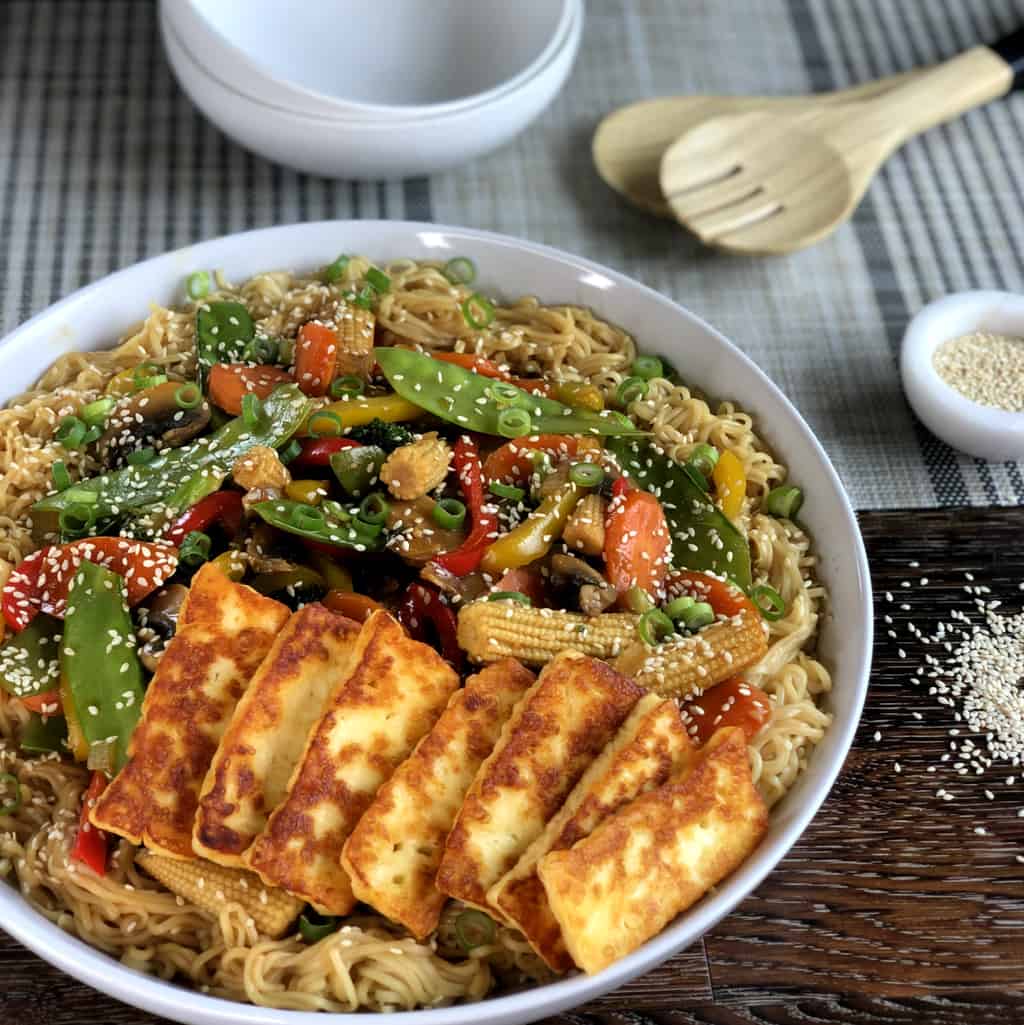 The convenience of using these sauces add so much flavour, I always garnish with some toasted sesame seeds, the kids soon tell me if I forget this bit so be sure to have some of those on hand. I simply gently toast them in a dry frying pan until they begin to colour, see my notes below for further details on how to prepare the sesame seeds.
Onto the recipe, I cannot wait to hear what you think of this one.
I would love to hear what vegetables you would use in this stir fry.
A huge thank you to Lee Kum Kee for partnering with me to bring you this recipe, their products are beautifully made and should be your go to in store to recreate these divine flavours. Convenient and oh so tasty! Let me know if you find them in your local supermarket, their range is huge, well beyond what I have shared here.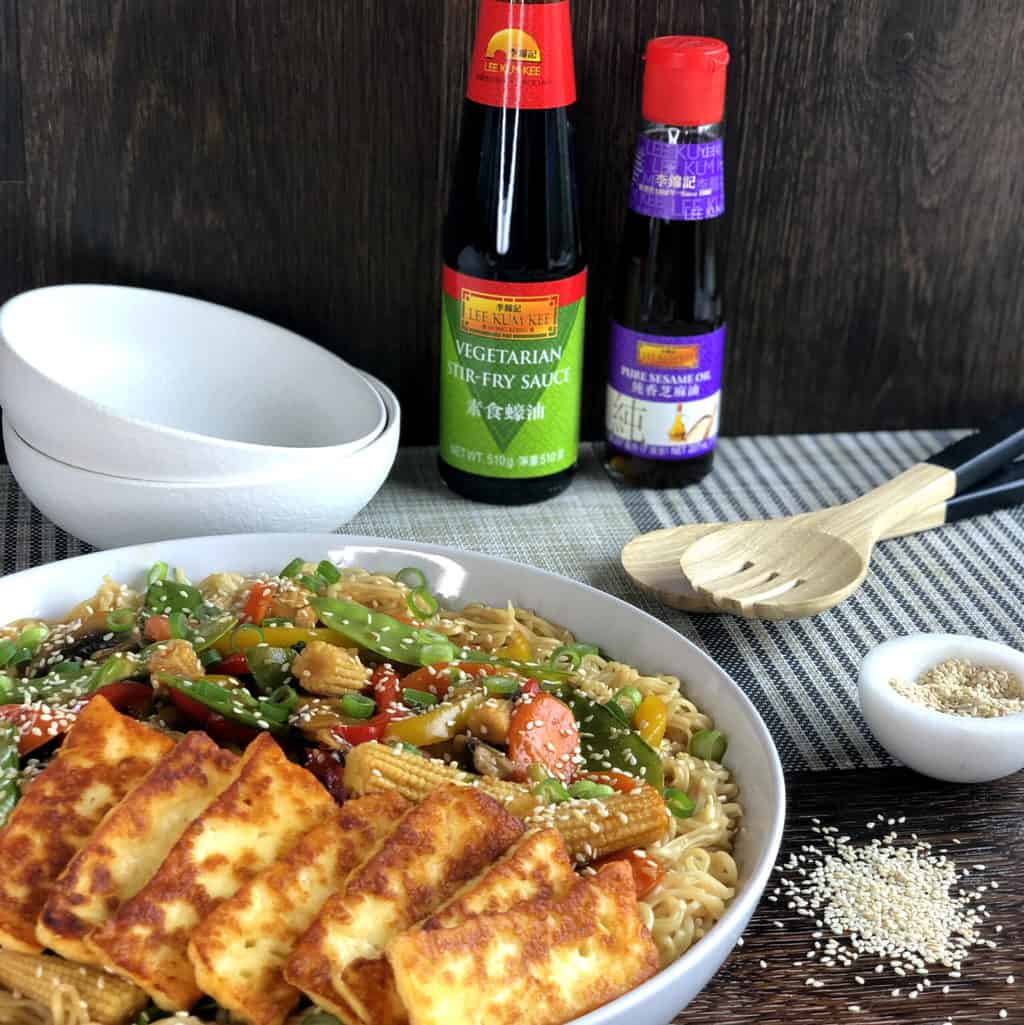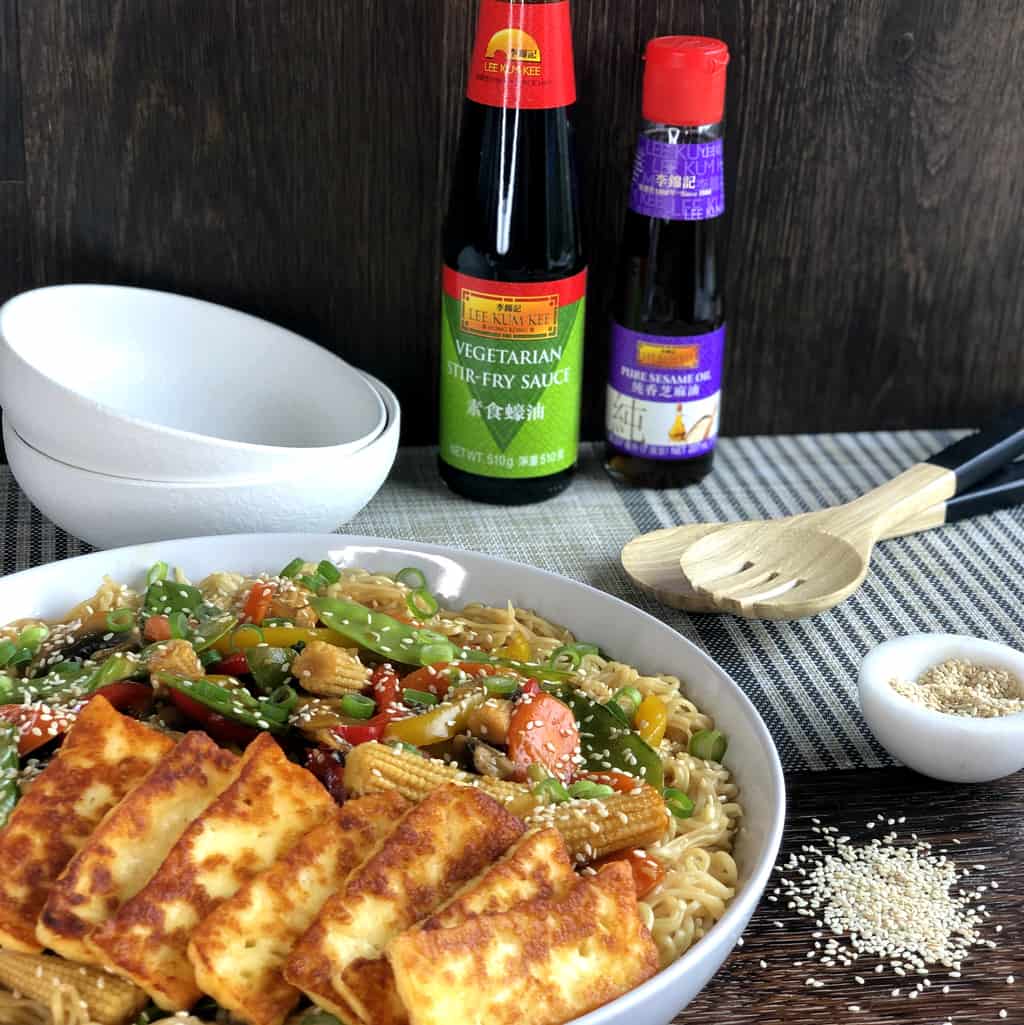 Thank you so much for stopping by to check out my latest recipe and others on my blog. If you are not already be sure to follow me on Facebook or Instagram for more deliciousness, and you can register your email in the subscription box below to receive all my recipes as I publish them.
Happy Cooking!
Anna
Pin It! Pinterest