Rolled Oat Crunch Slice in an incredibly simple delicious slice using just a few ingredients, our whole family loves it!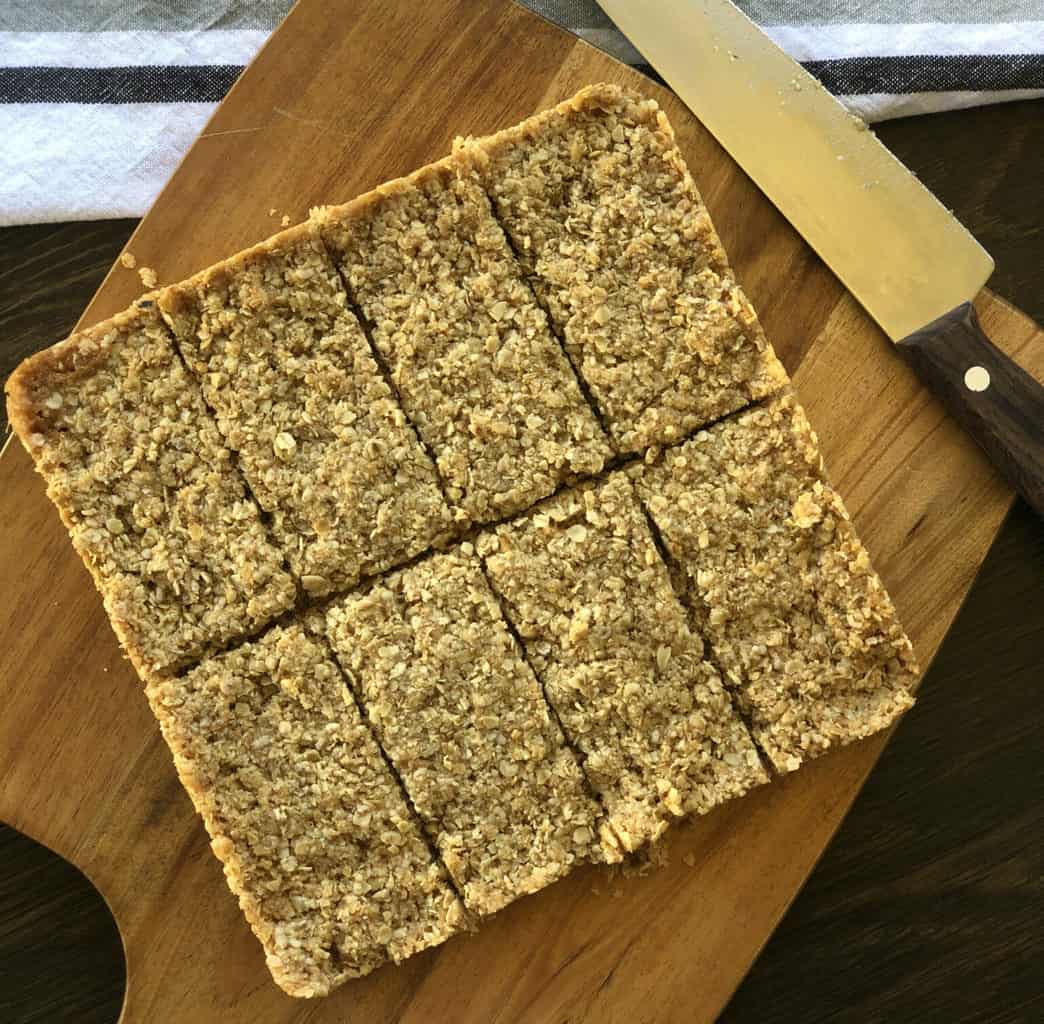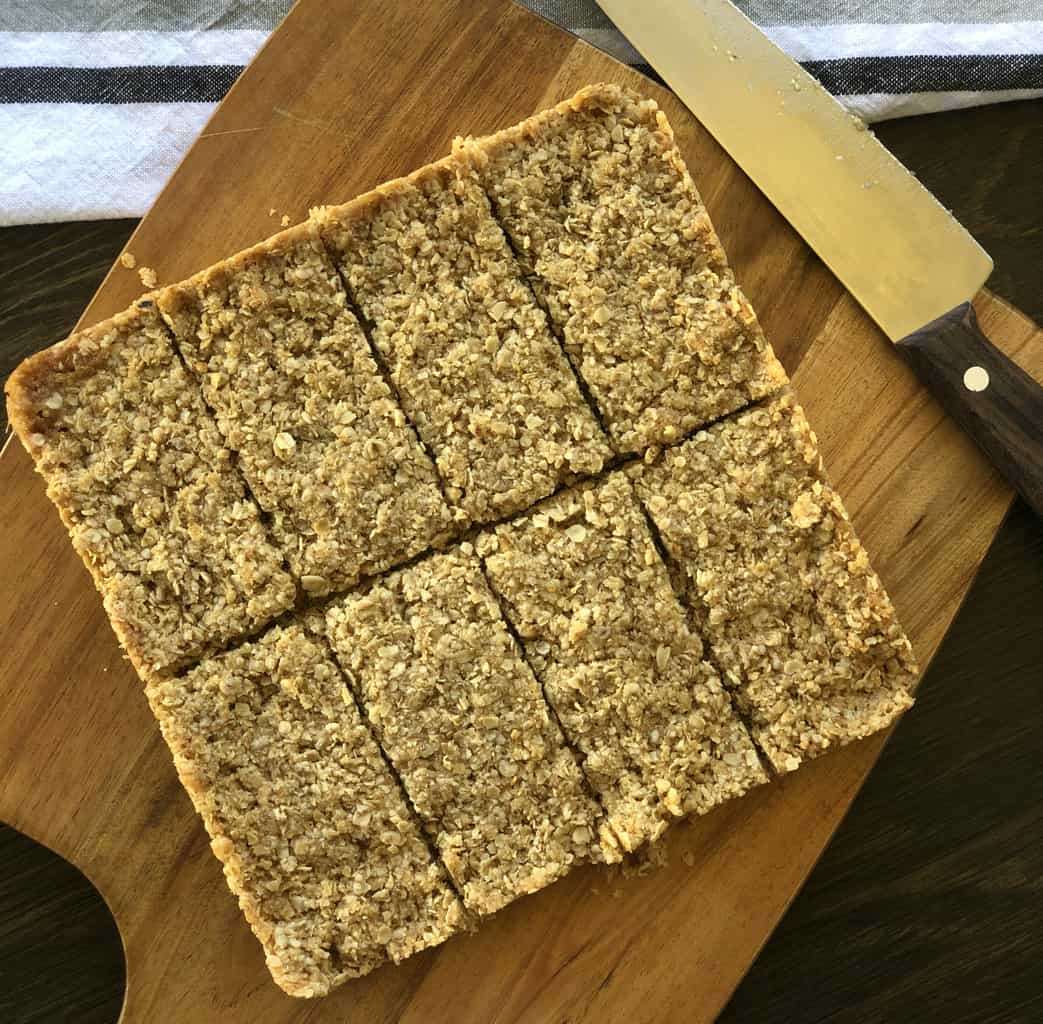 Further to my last post I am working my way through a whole bunch of old recipe books to seek out some treasures to share with you. Again I am using a kindergarten fundraising book to share this one.
These are old and well tested recipes that are sure to impress. In fact the name attributed to this one is my old brownie leader, my Brown Owl. Was anyone else a Brownie or a Girl Guide?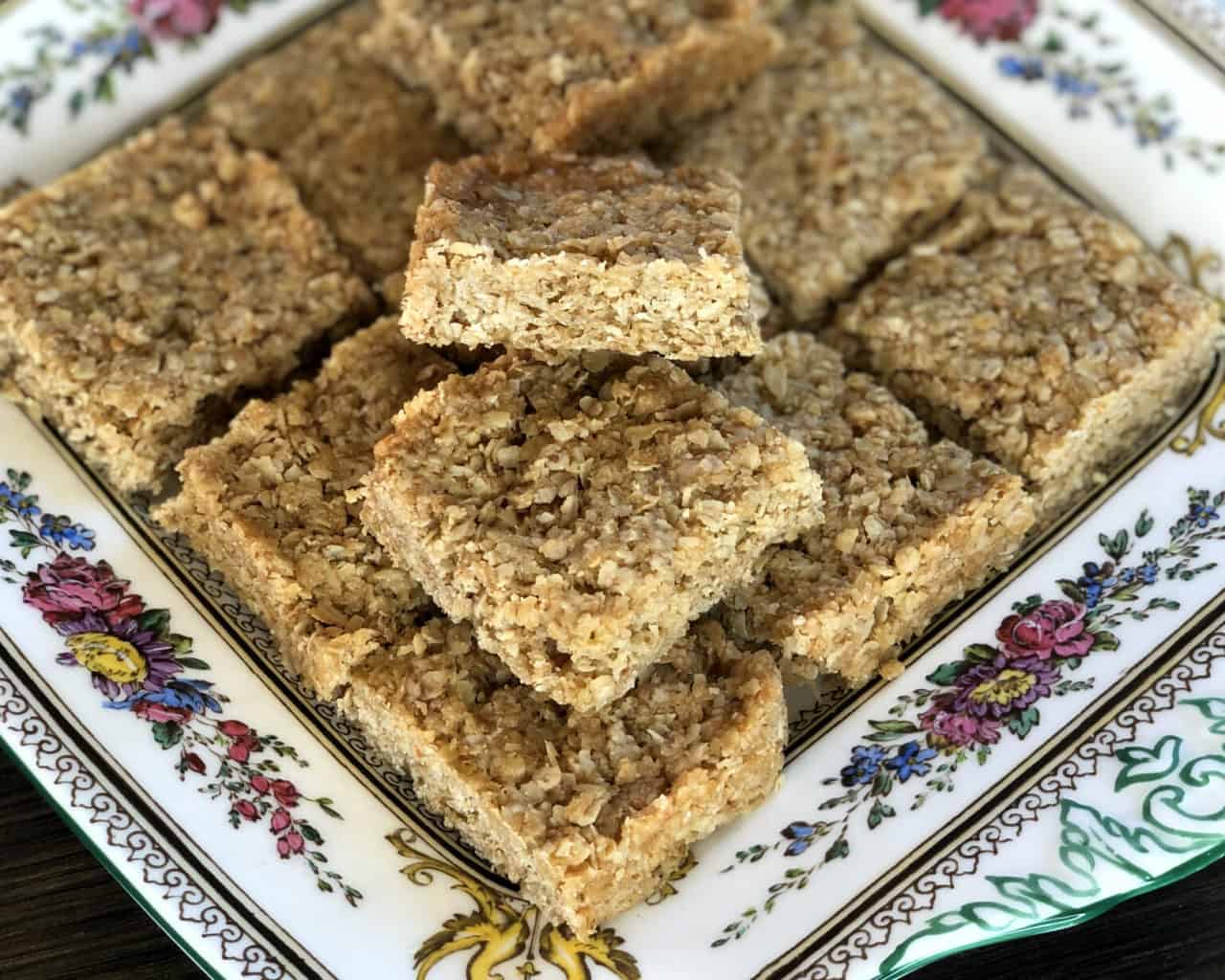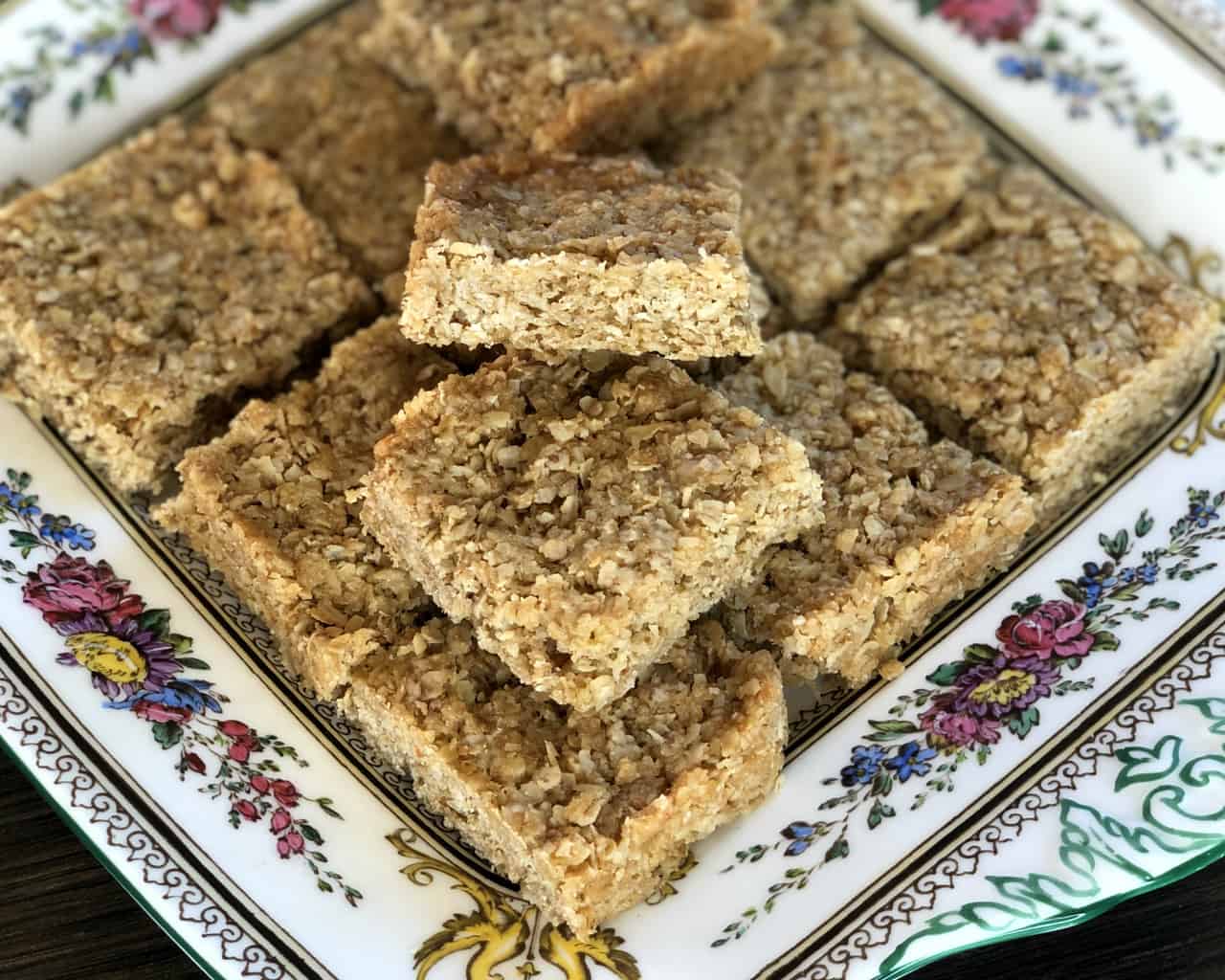 The original recipe only calls for 3 ingredients, rolled oats, butter and brown sugar, feel free to stick to that original recipe, I of course cannot help myself and added a few little extras to jazz it up a bit!
What I love about the older recipes is just how little information they give in terms of the ingredients and method. So I have translated that all here for you to make it easier to follow.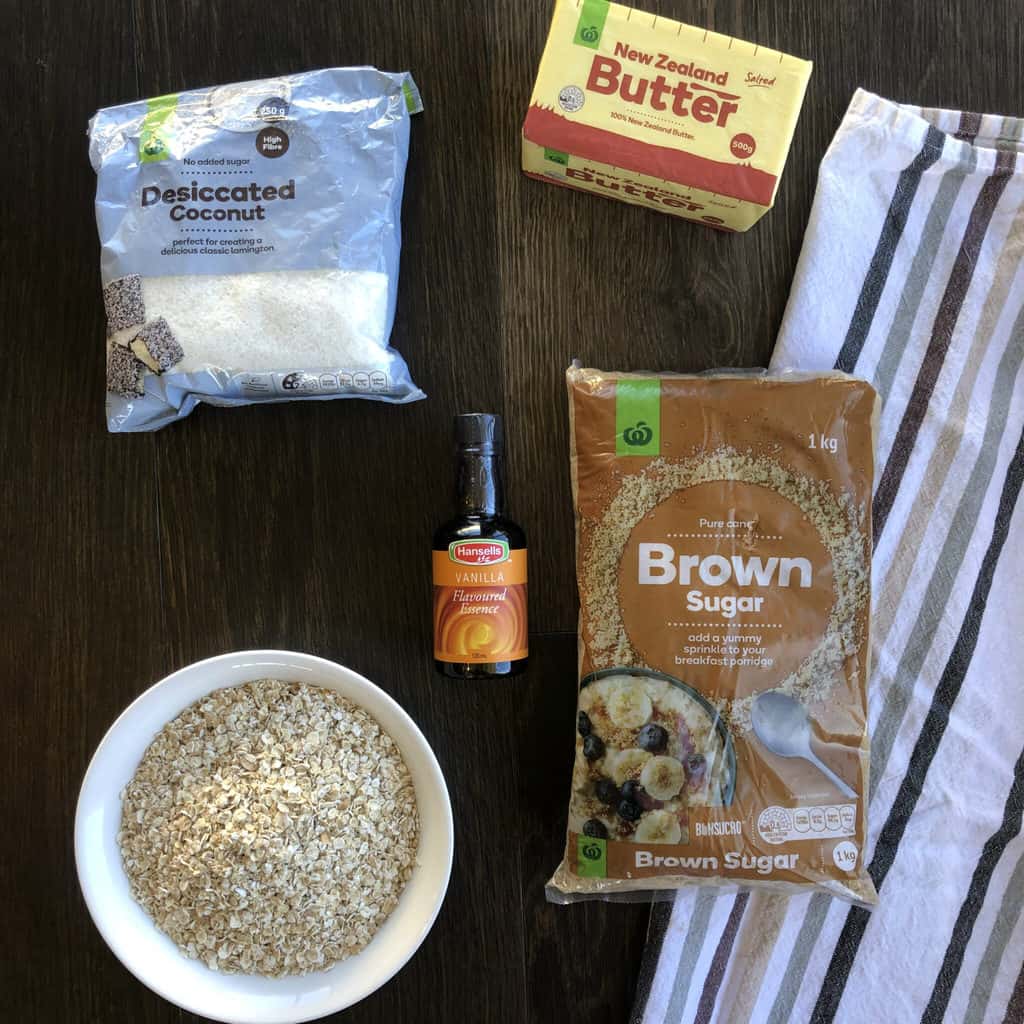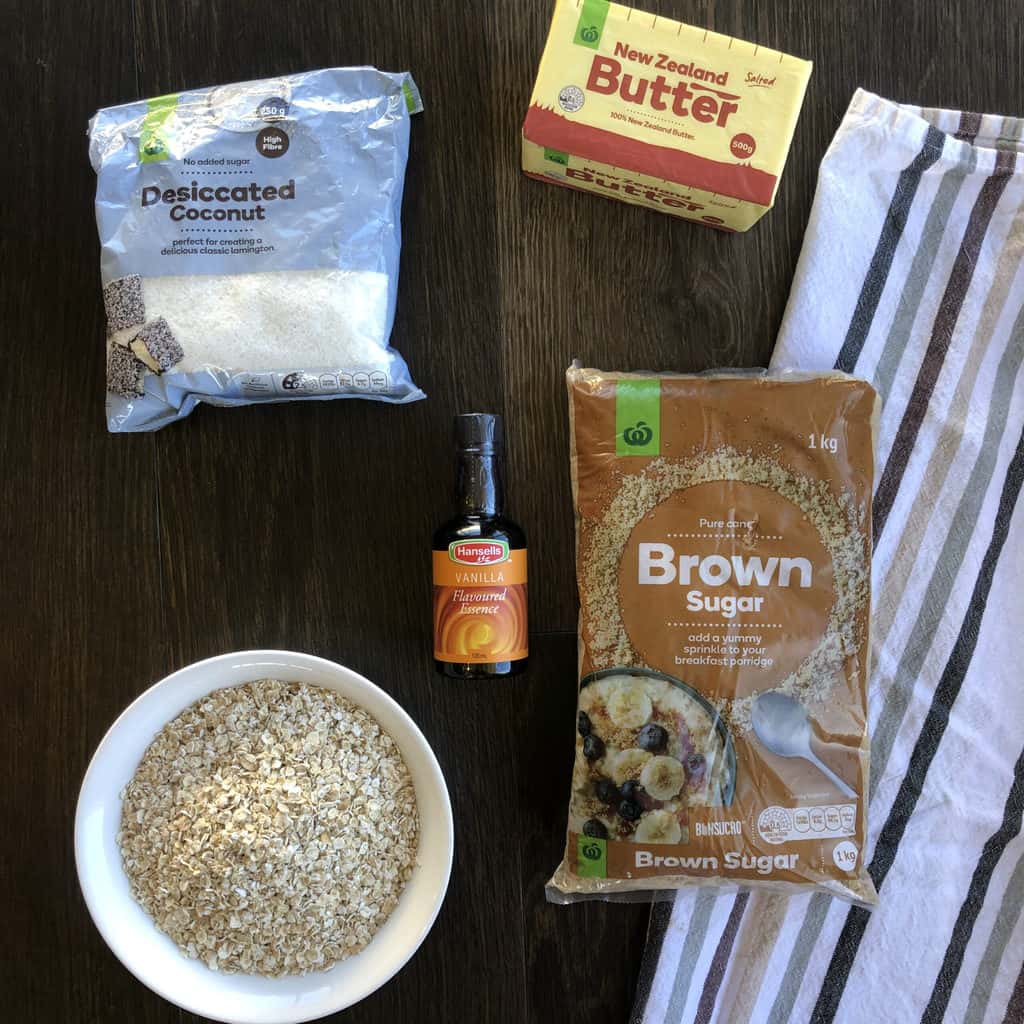 This would make a great lunch box filler. As I mentioned earlier my kids loved it! It is a rare thing indeed now that they all love the same thing. I think I have made them a bit fussy over the years with all the different baking.
I like their opinion but sometimes I think they might be getting spoiled! This one was gone in two days.
This recipe uses a food mixer or electric beaters to cream together the butter and sugar. I have tried it with melted butter and it really does not get the same end result and ends up quite greasy so I would definitely stick with the original method here.
I have added coconut and vanilla as my extra ingredients, if you do not wish to have coconut in it then simply reduce the butter back to 100 grams as per the original recipe, see my notes below.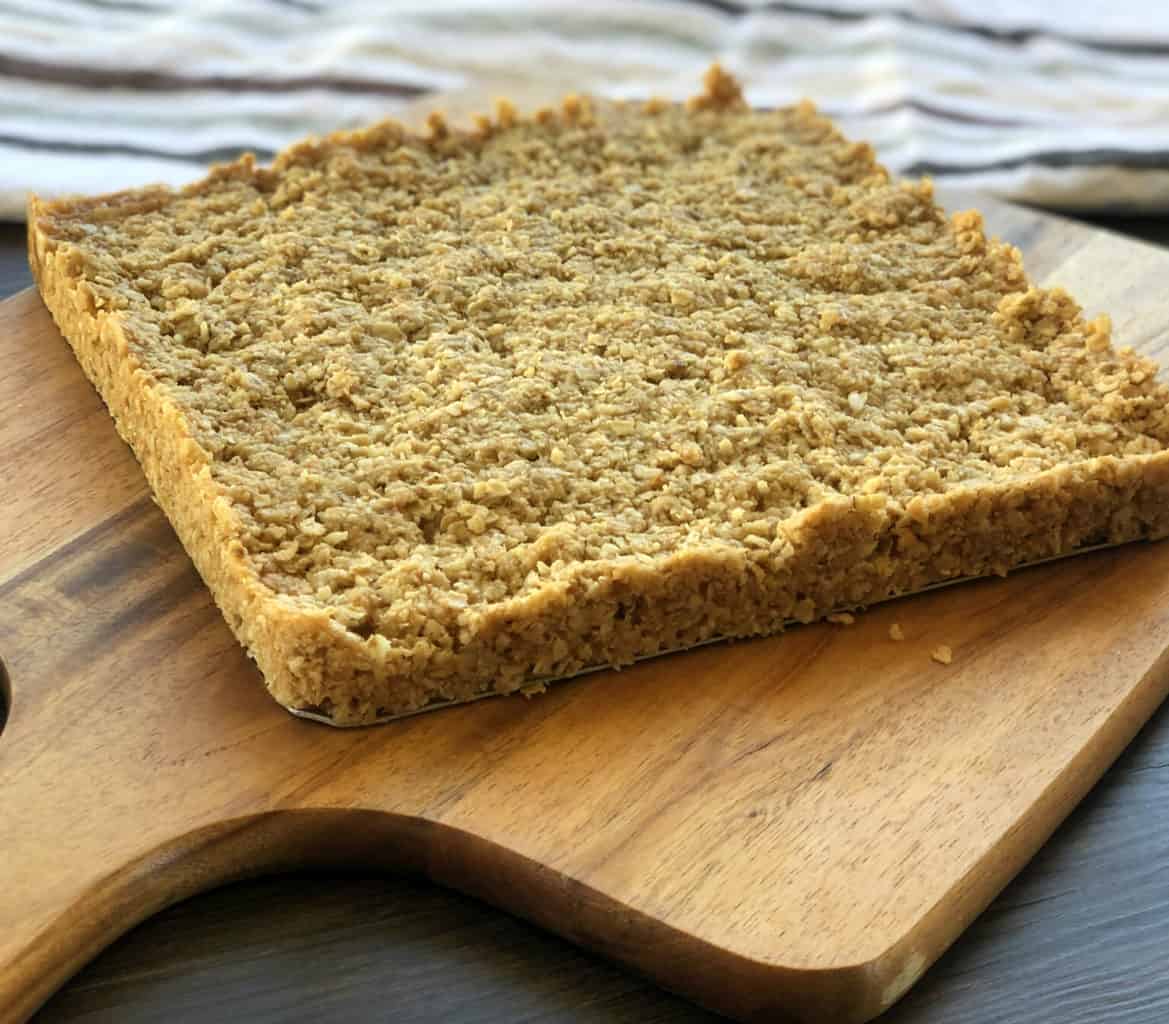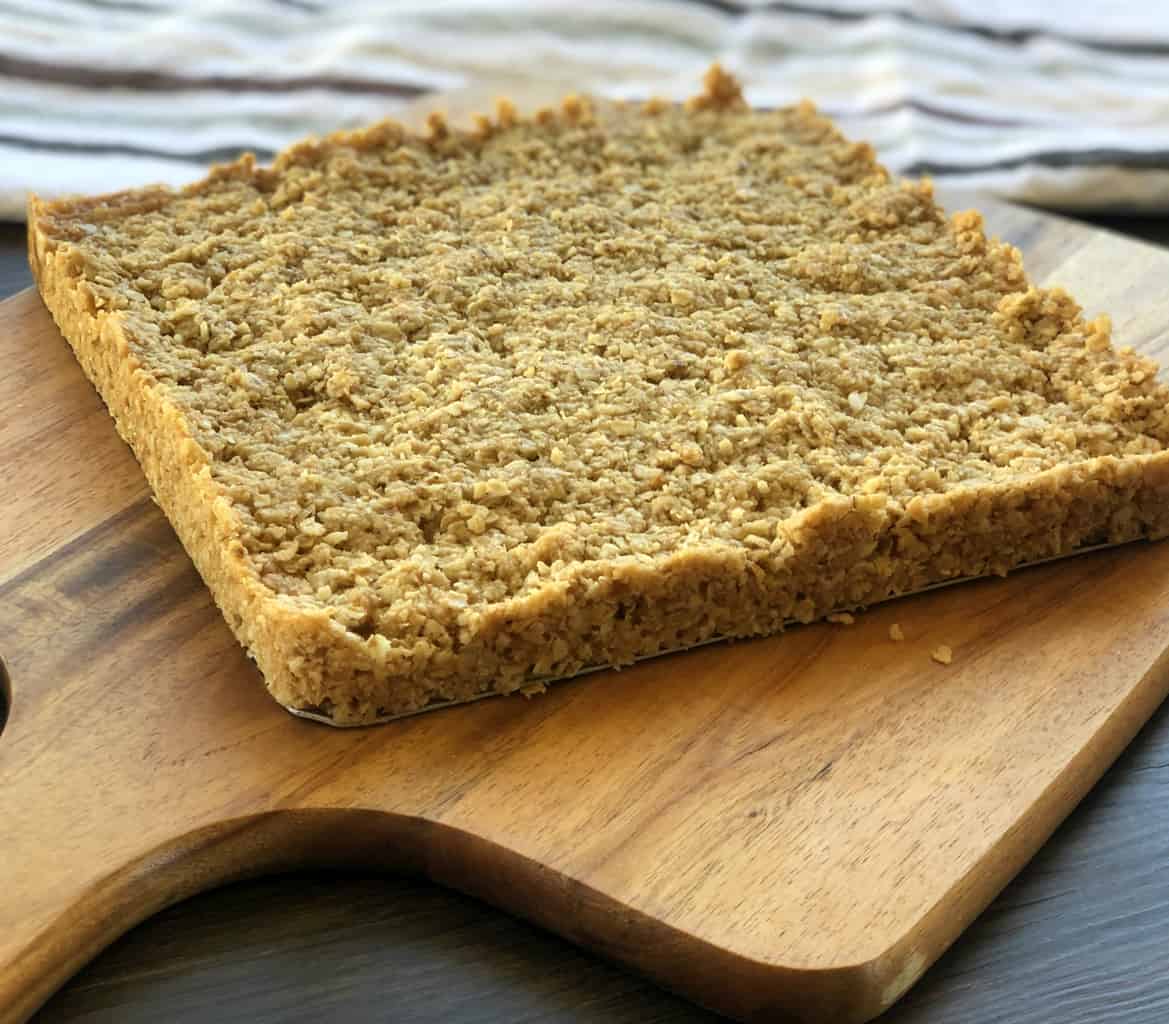 It is advised to cut this one while warm, it will firm up upon standing. For this reason I like to use baking paper to enable me to remove the slice while it is still warm so that I do not need to cut it in the slice tin, however if you are worried it is too soft to remove then do cut in the tin.
Once it firms up and cools you can cut again and store in an airtight container.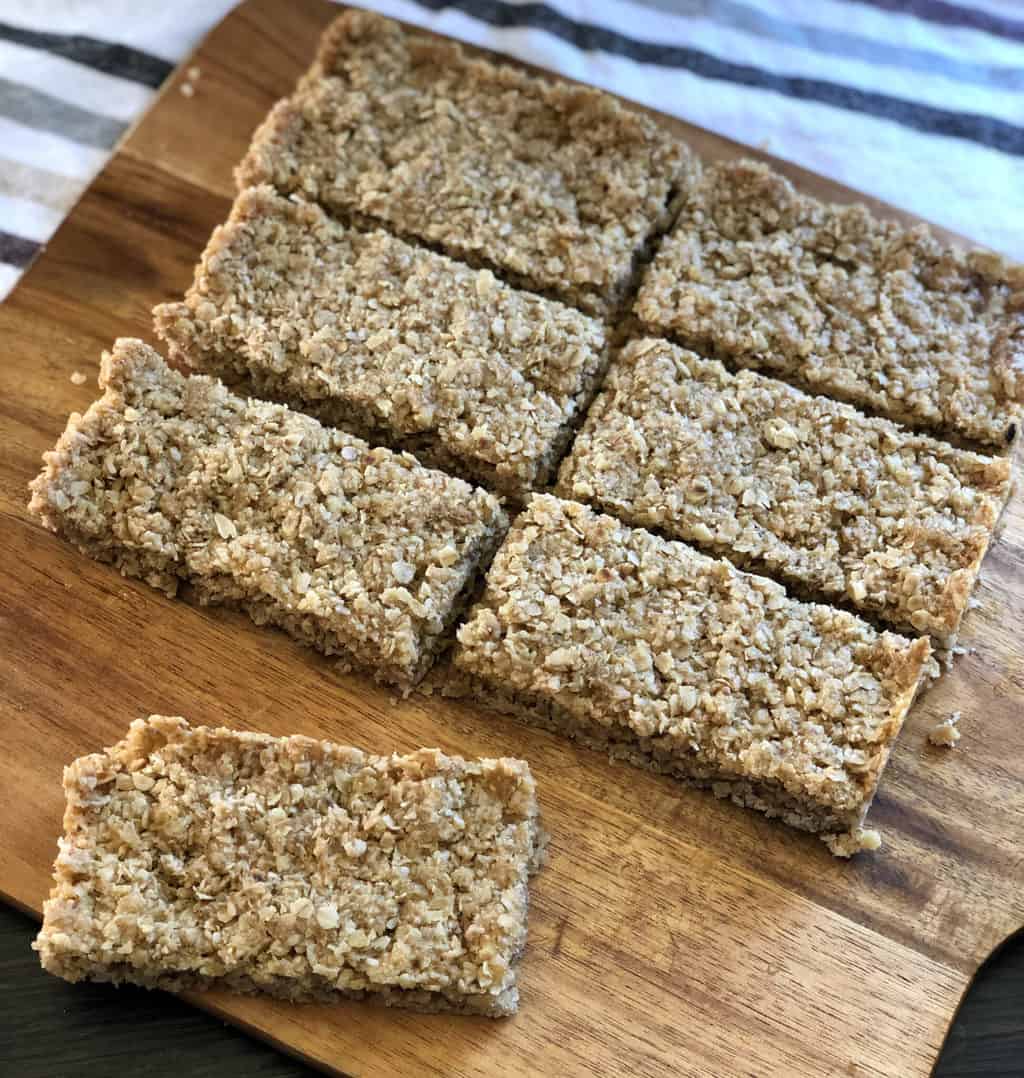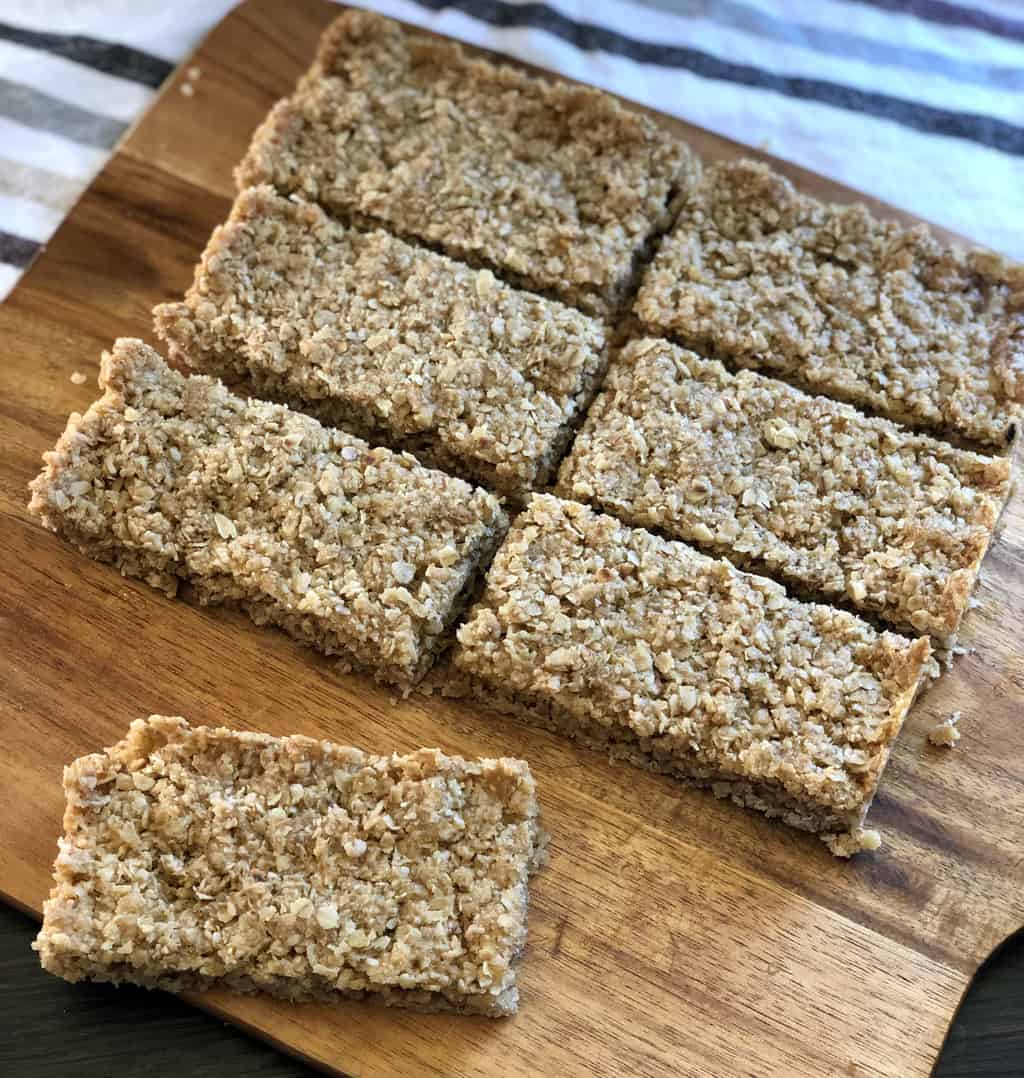 I find with these older recipes they really do require a smaller tin than I am used to for my more recent slices. So if you have a 20-23cm slice tin that will be ideal for this one. I have found one with a loose base which is great for removing the slice when it is still warm.
If you love baking with Rolled Oats be sure to check out these other recipes I have that are super tasty using this pantry staple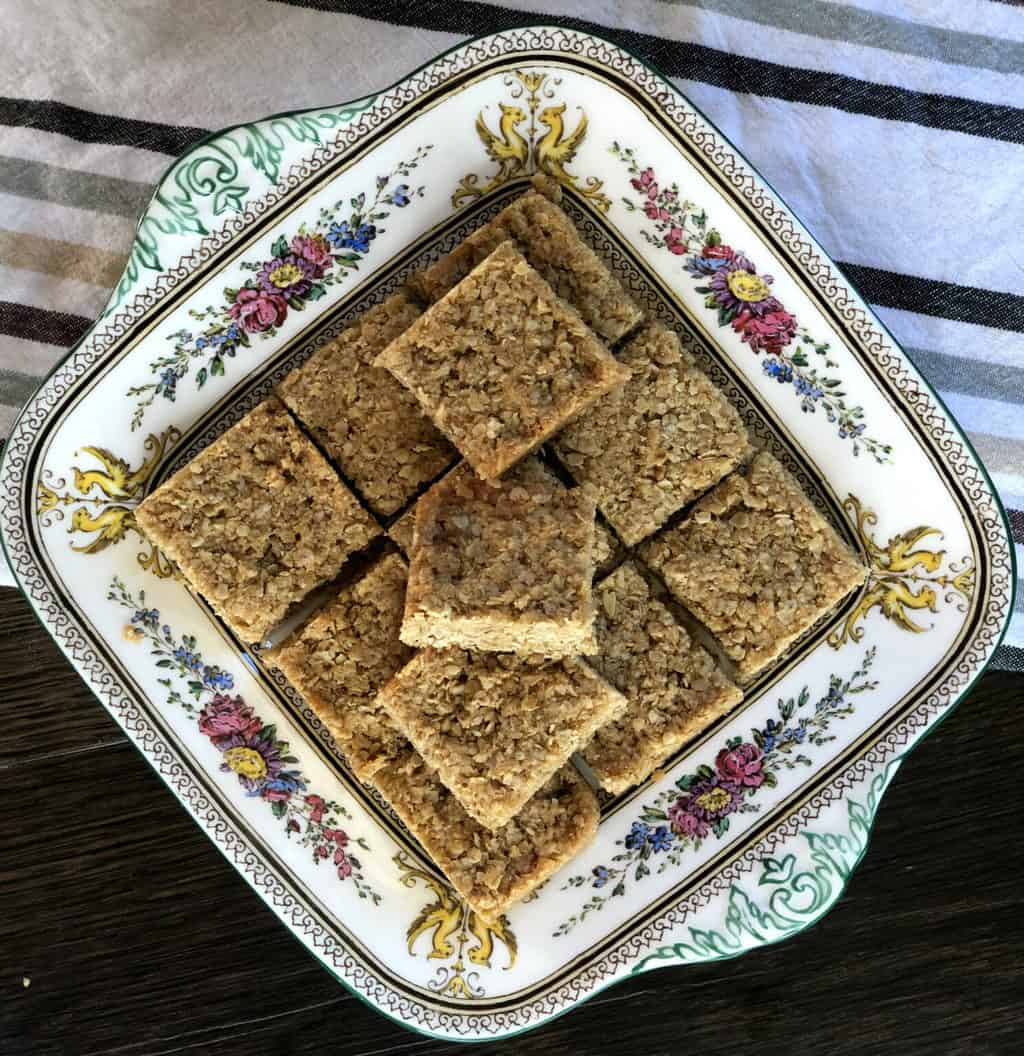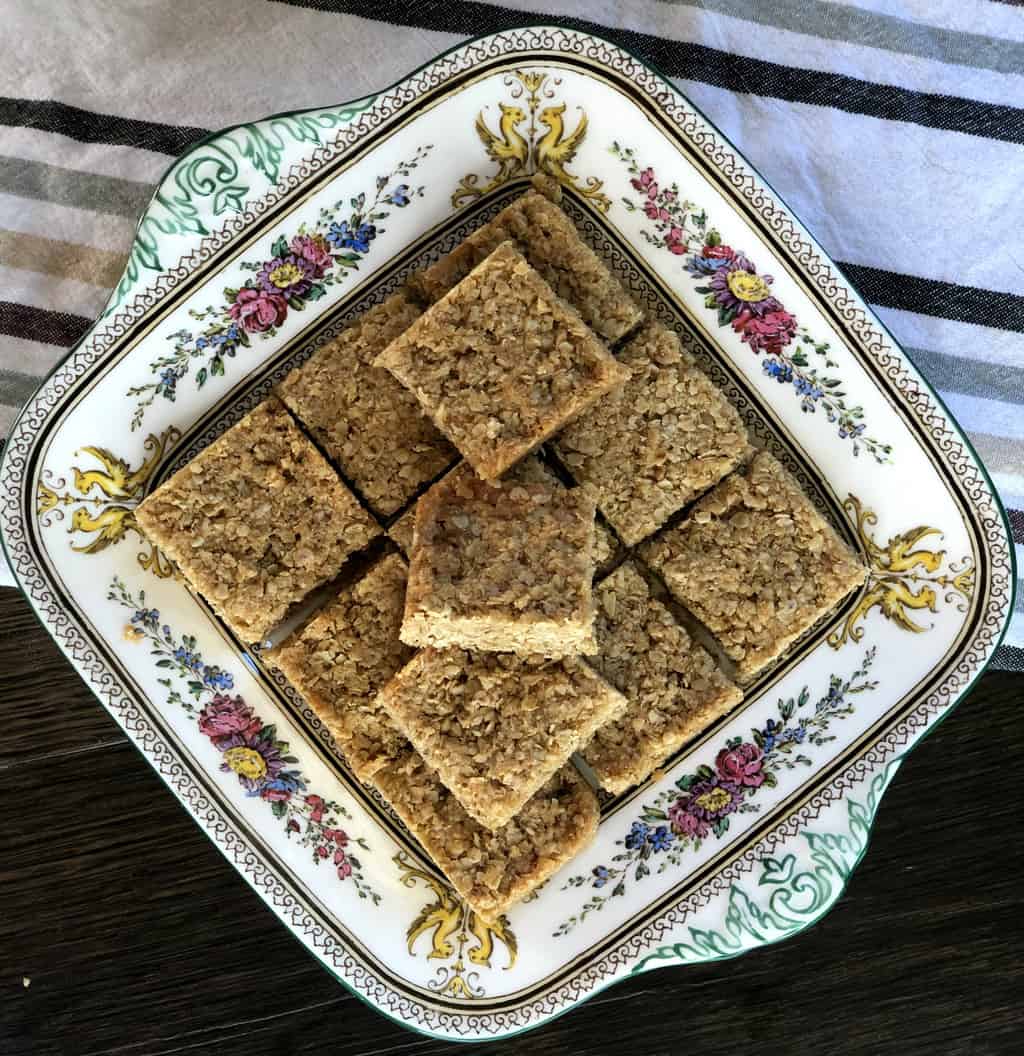 I hope you enjoy this one, these old classics really are the best
Onto the recipe for Rolled Oat Crunch Slice
I cannot wait to hear what you think of this one, a great lunch box filler, so easy, so tasty!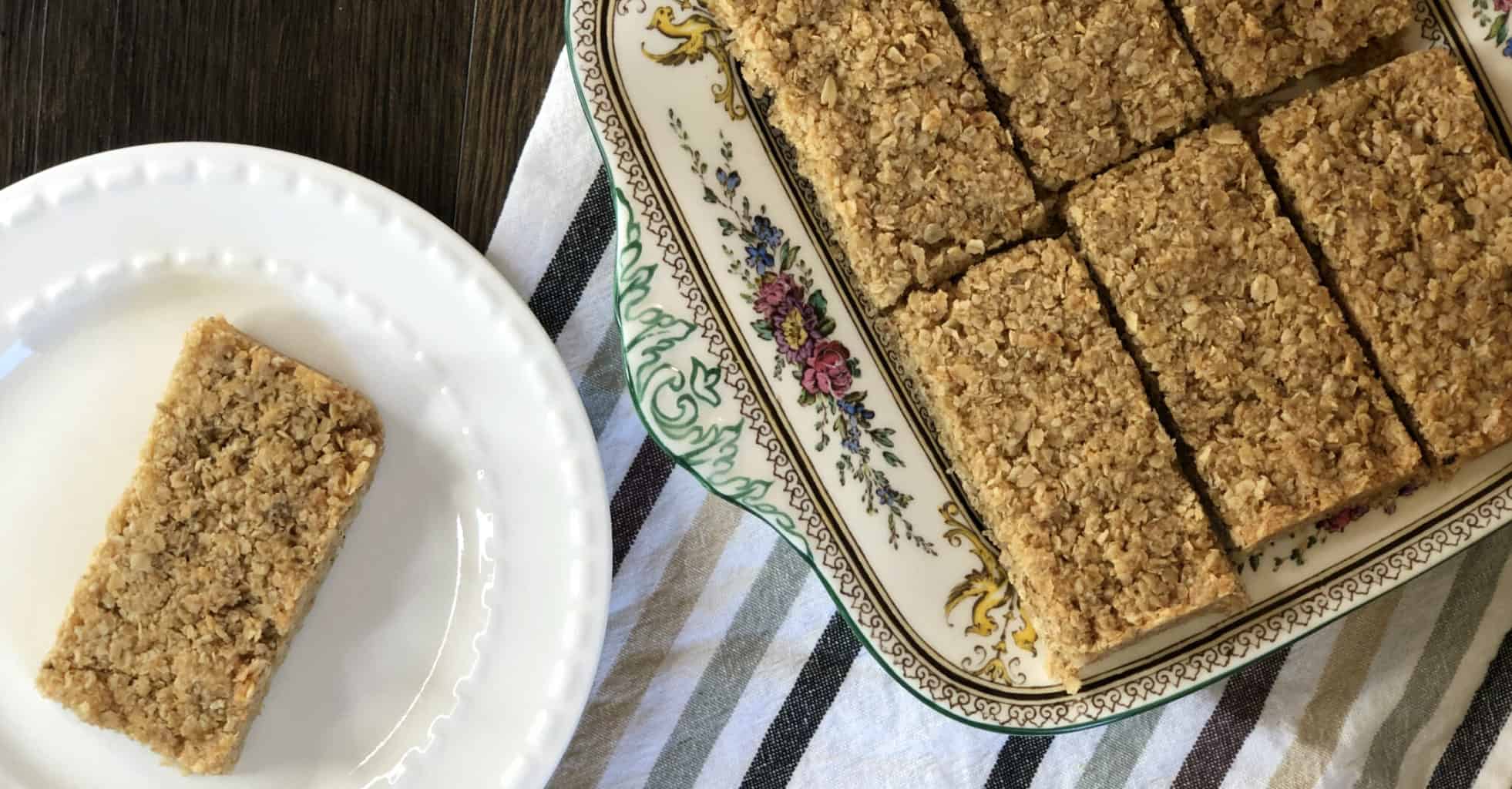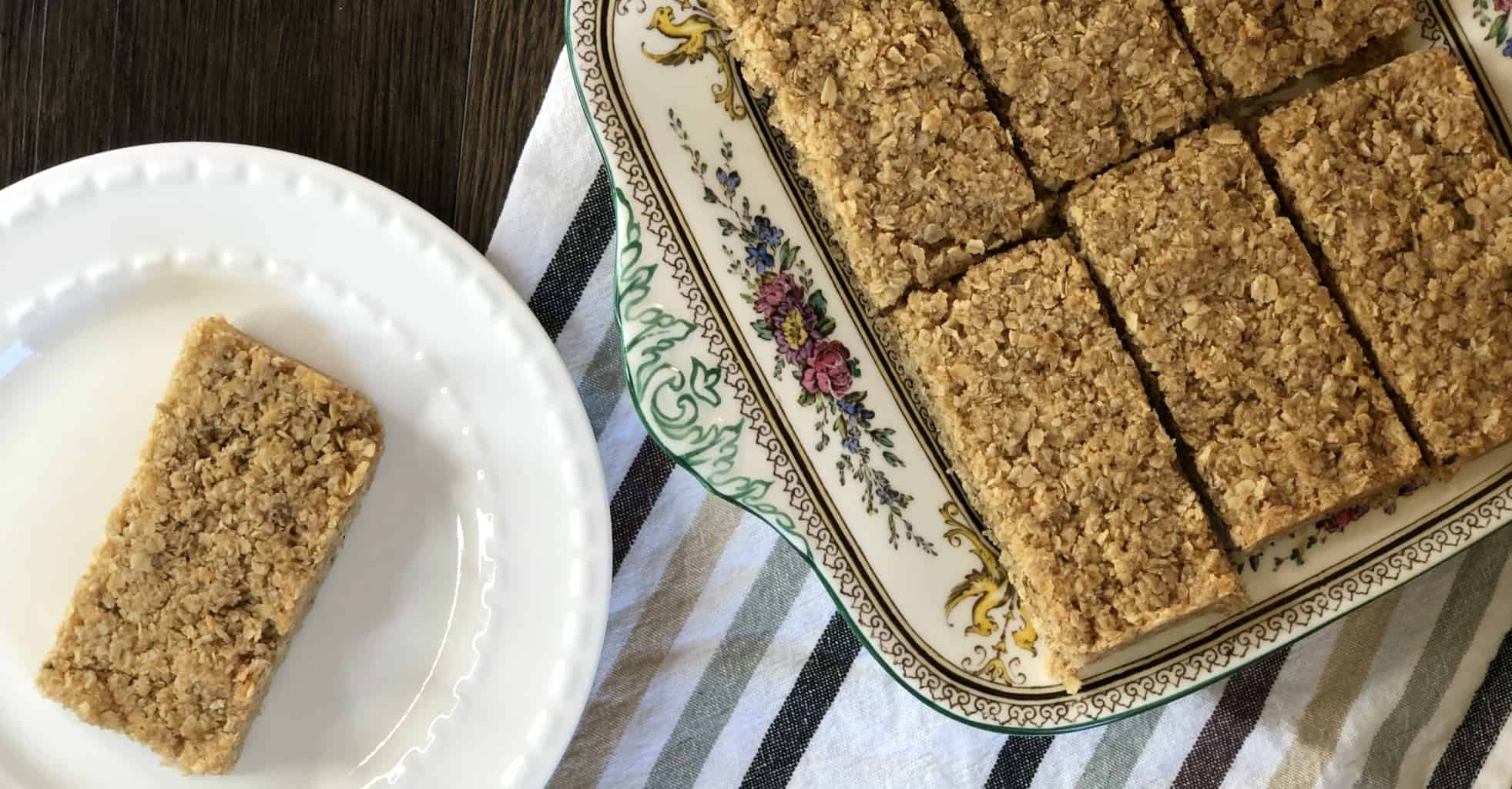 Thank you so much for stopping by to check out this recipe. Please also follow me on Facebook or Instagram and you can be one of the first to receive my new recipes by subscribing via email in the link below. Your comments are always warmly welcomed and recipe suggestions too!
Happy Baking!
Pin It ~ Pinterest!