This is a lovely easy baked slice, a classic recipe that has been around for many years, I hope you love this recipe for Chocolate Chew Slice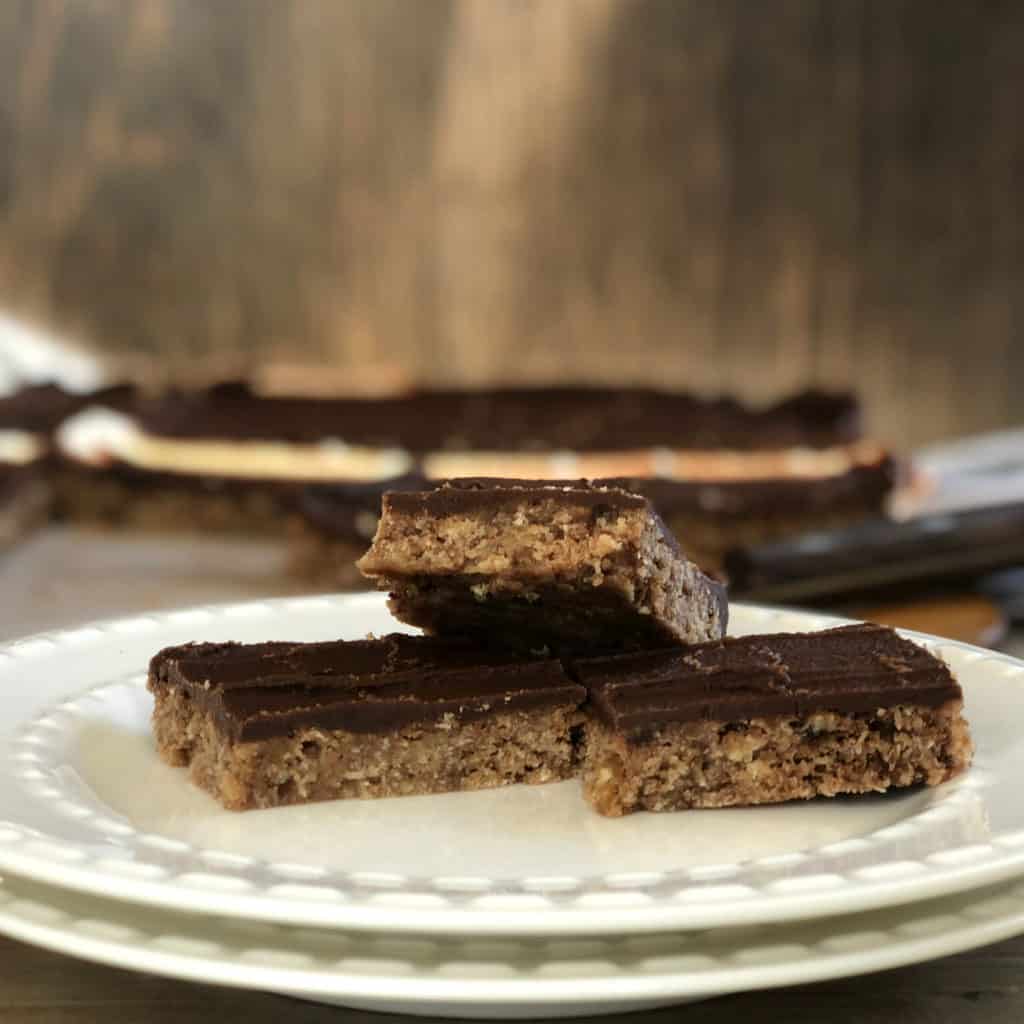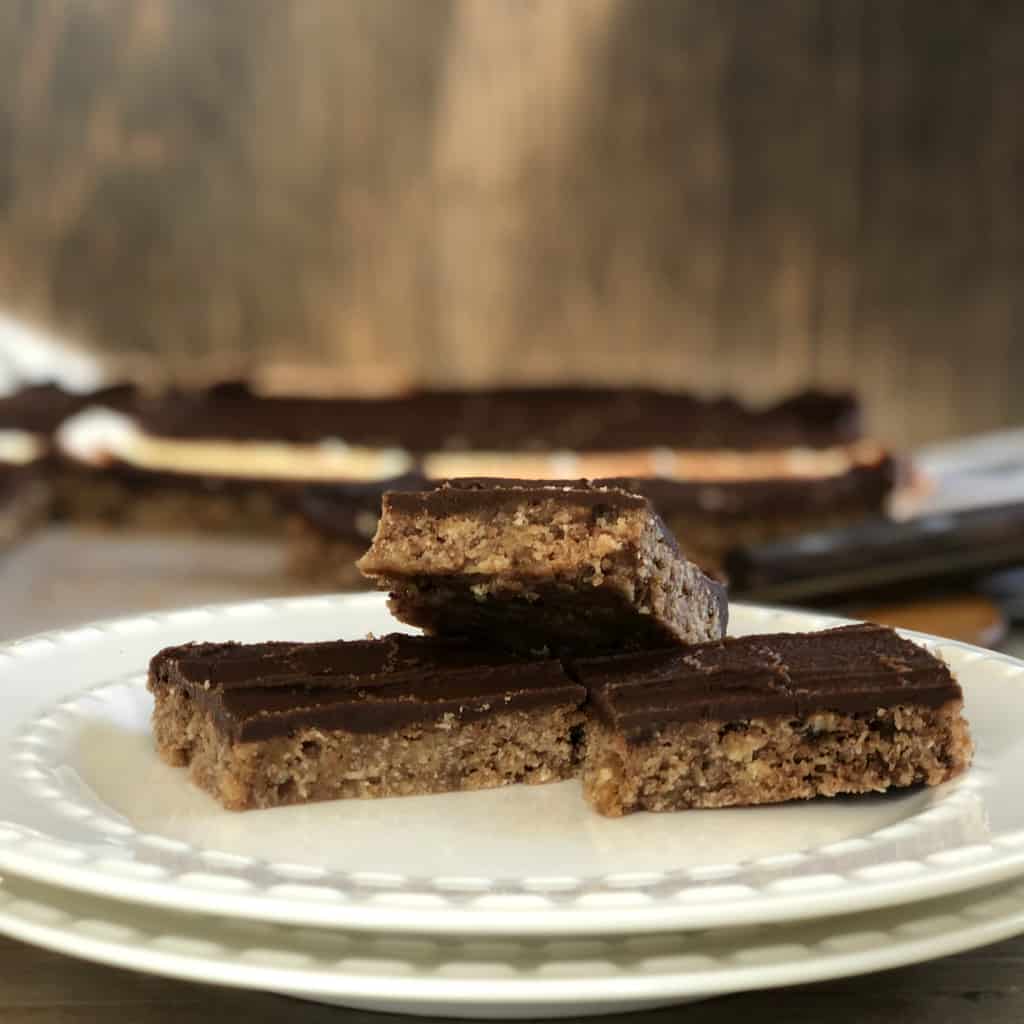 Recently I have been given a pile of old recipe books from my Mum. They are all from at least 40 years ago and some many many more years before that. It has been such a treat to read through them as these are the recipes my readers love above all else, the oldies.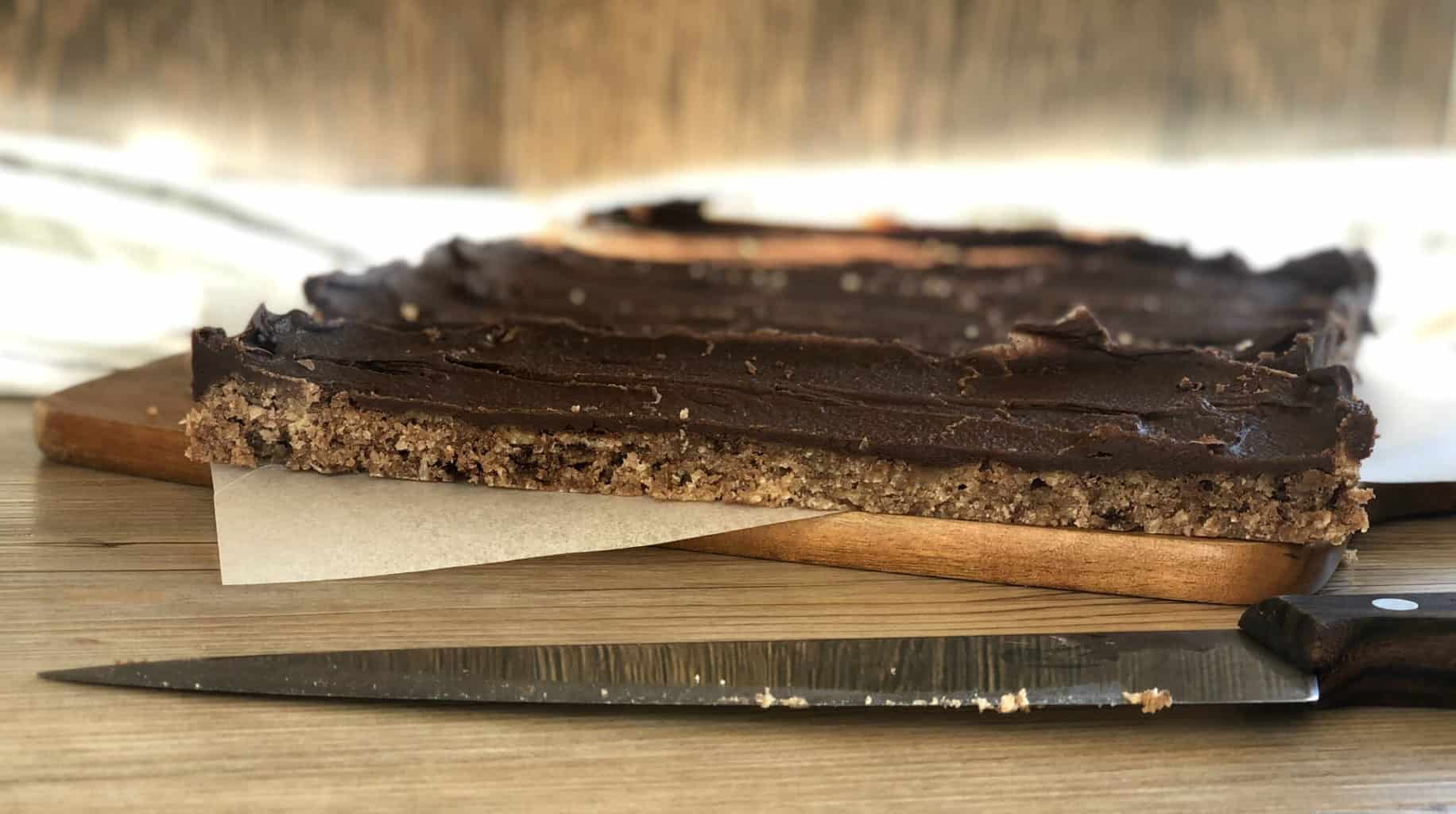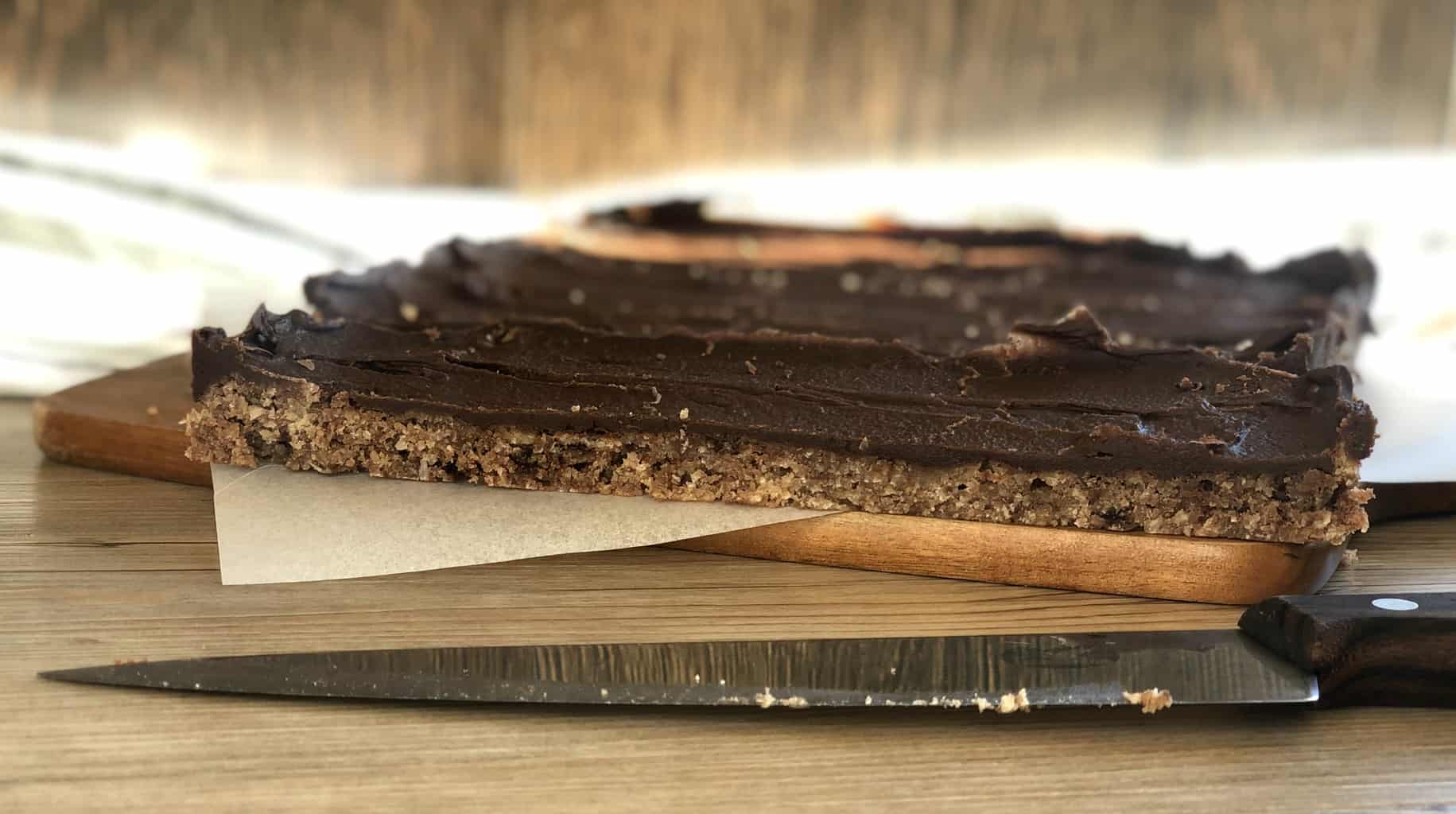 These are incredibly simple recipes that have been tried and tested and in the case of this one sent in for a fundraising cook book for a kindergarten. There are hundreds of recipes like this one and I hope to test and share the ones that I think will appeal to you over the coming months.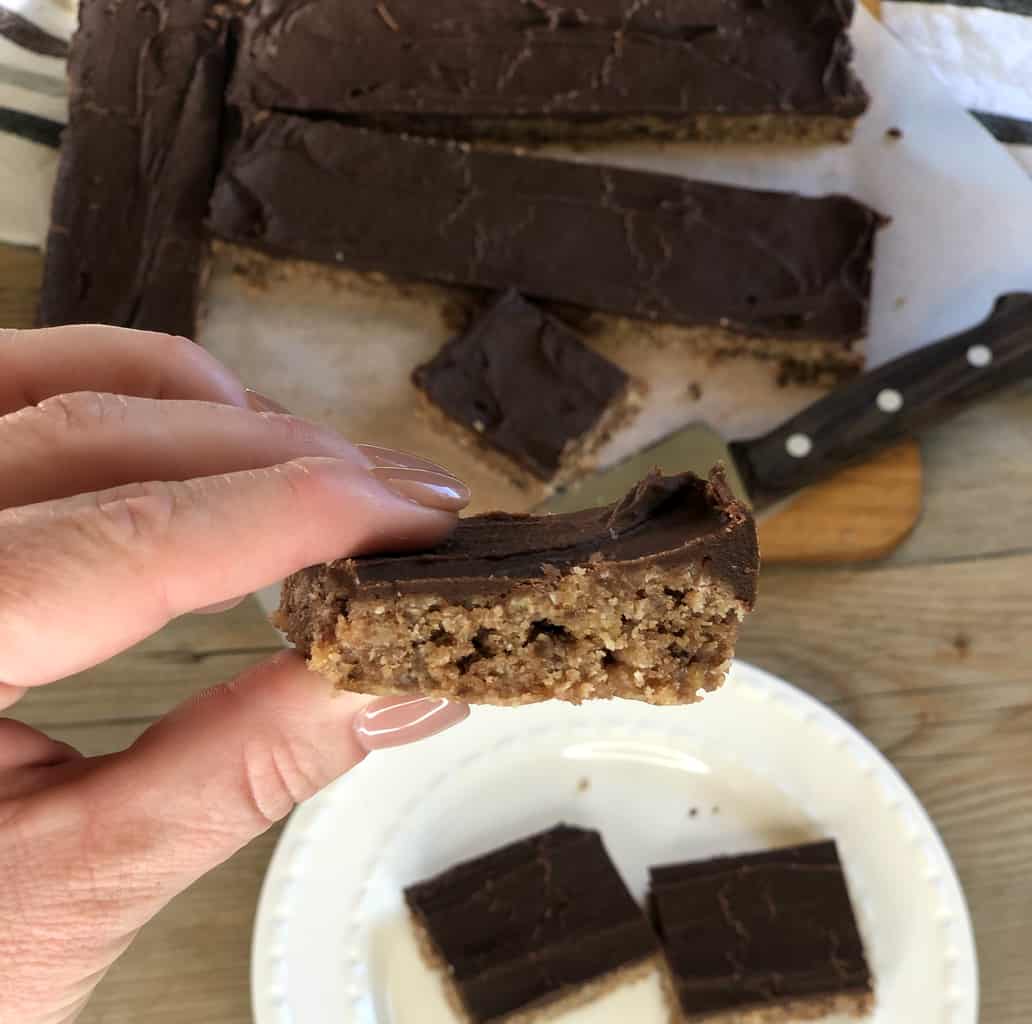 The ingredients are all every day pantry staples most home bakers will have on hand which is the beauty of these classic recipes. No one wants to have to buy a one off ingredient only to never use it again.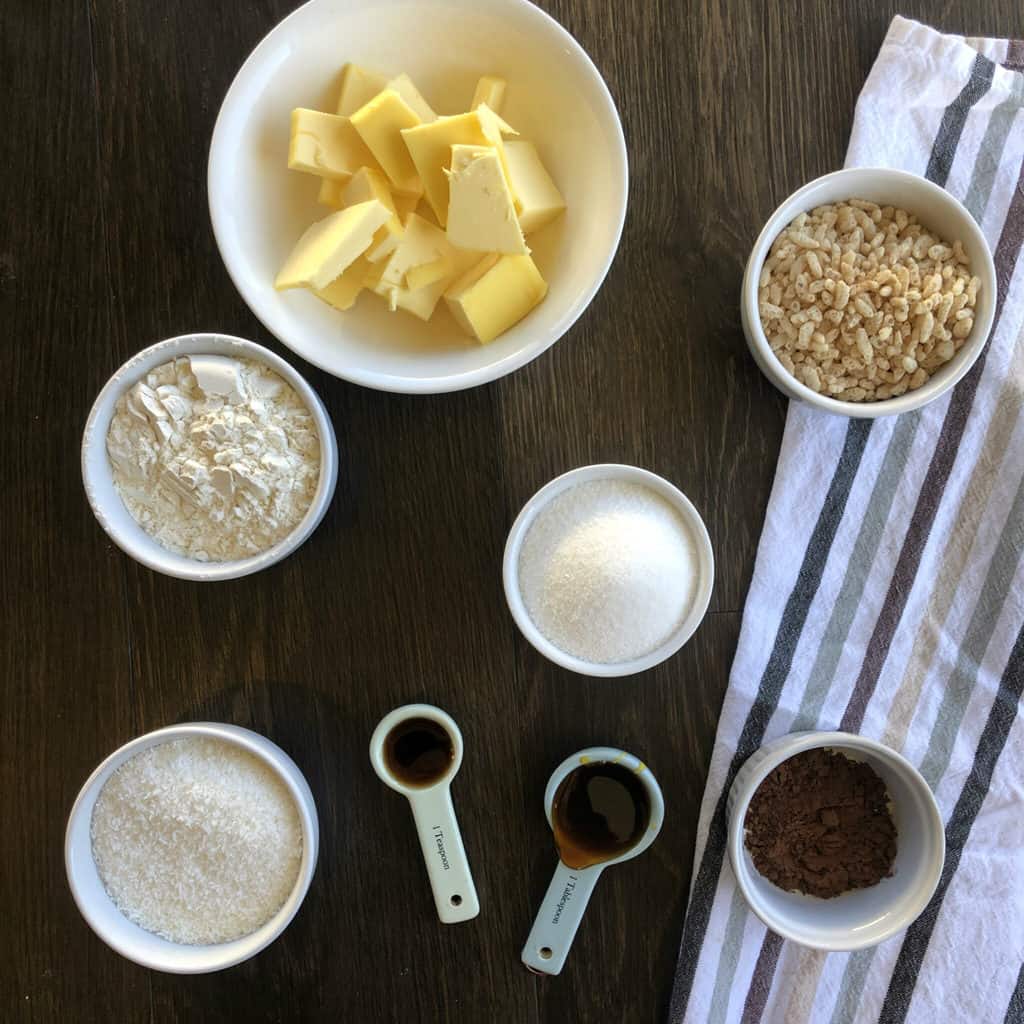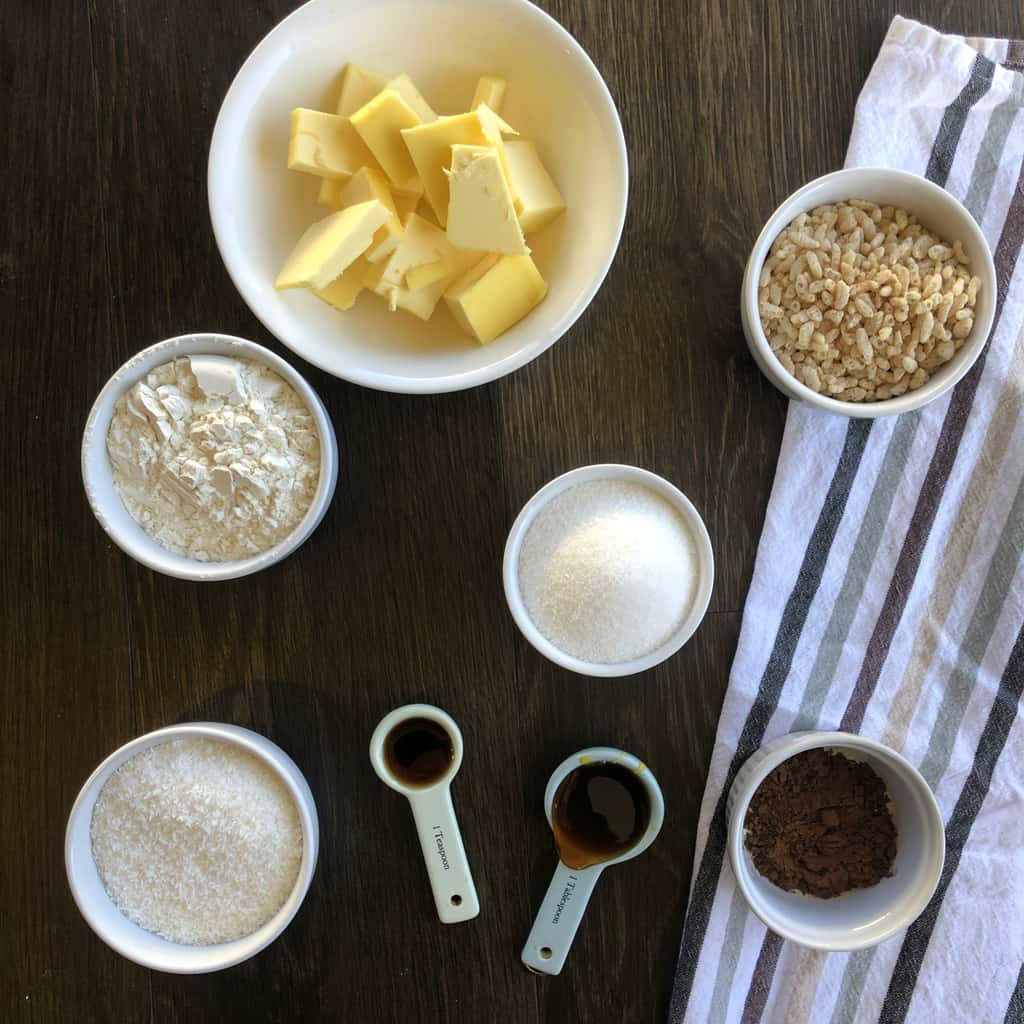 If you have followed me for a while you will know I like to be quite clear with my method, assuming you are in the kitchen with me and I am taking you through step by step.
For these older recipe books the less instructions the better it appears. In fact for this one there are just 3 lines of instruction, and two of those lines have two words each! My job is to translate that a little to make it as clear as possible.


The assumption was made you knew what a moderate oven was, the size of the tin and how to make a basic chocolate icing. I will help you out a little there.
This is so easy to make, simply melting together a few ingredients then adding the dry ingredients, baking and icing. It almost tastes like a no bake slice. I have finished it with a lovely simple chocolate icing, but you could actually enjoy it uniced I am sure.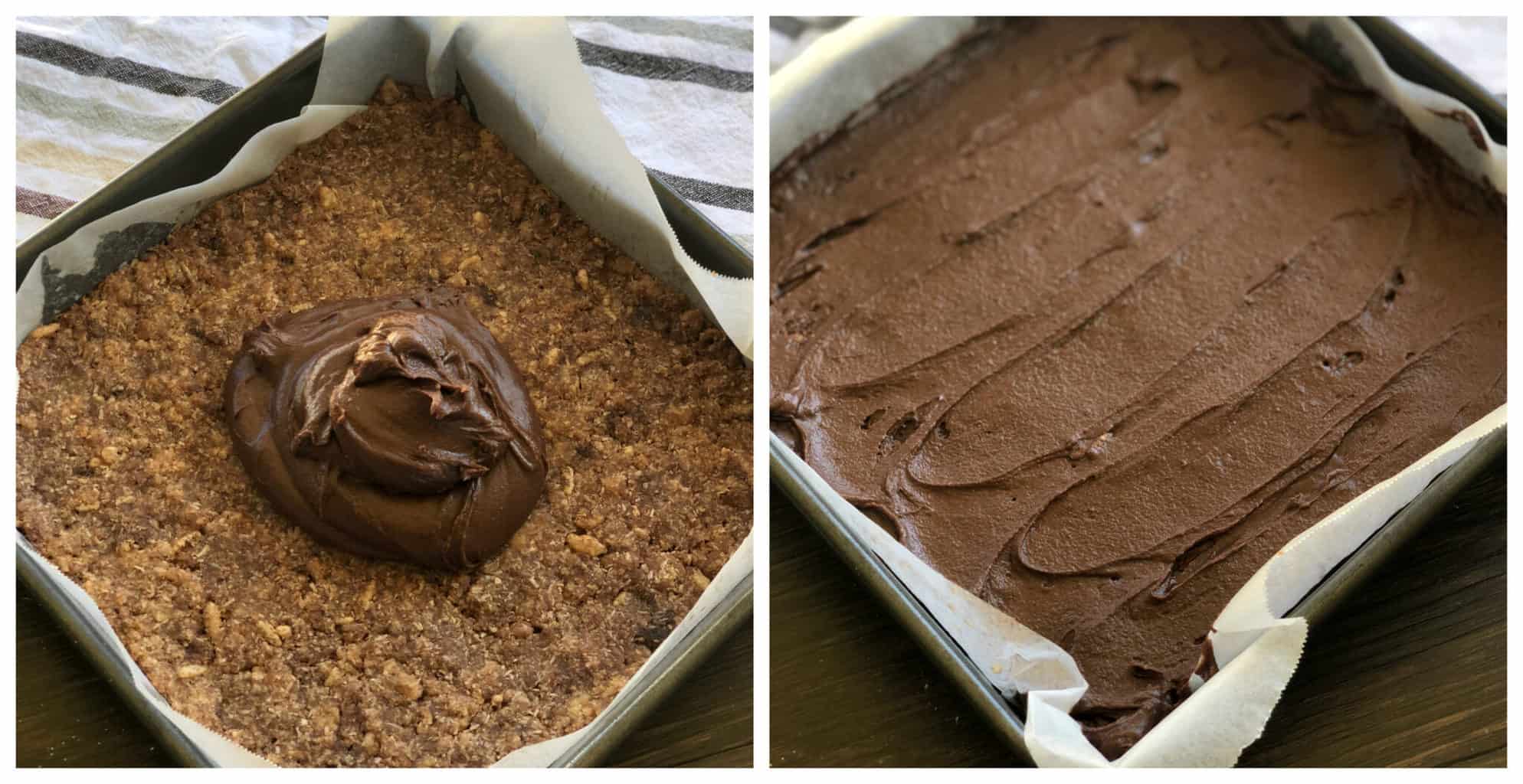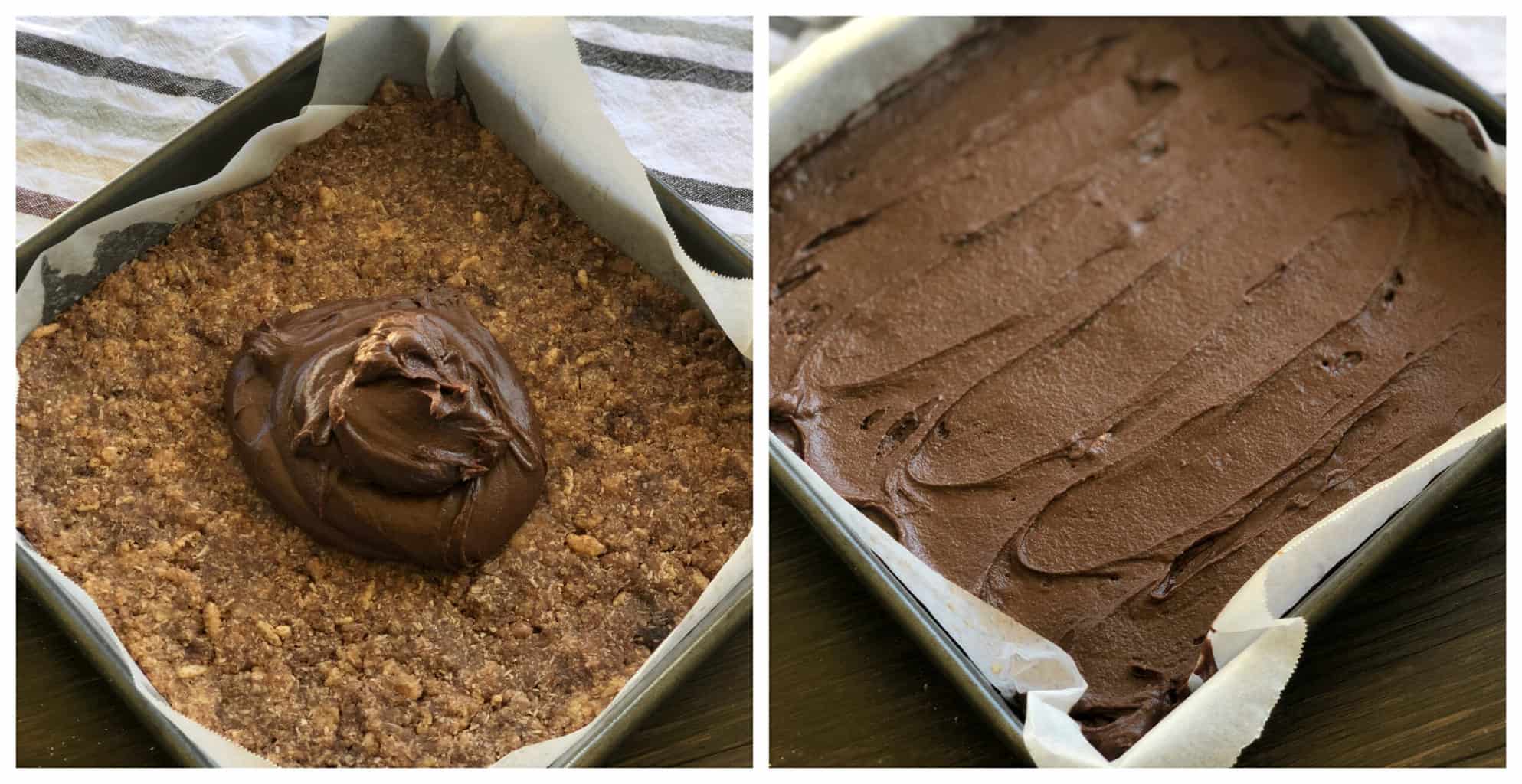 The 'chew' in the chocolate chew slice comes from the rice bubbles and the coconut. You can omit the coconut if you prefer, but you will need to replace this with something or the mixture will be too wet, or choose another slice.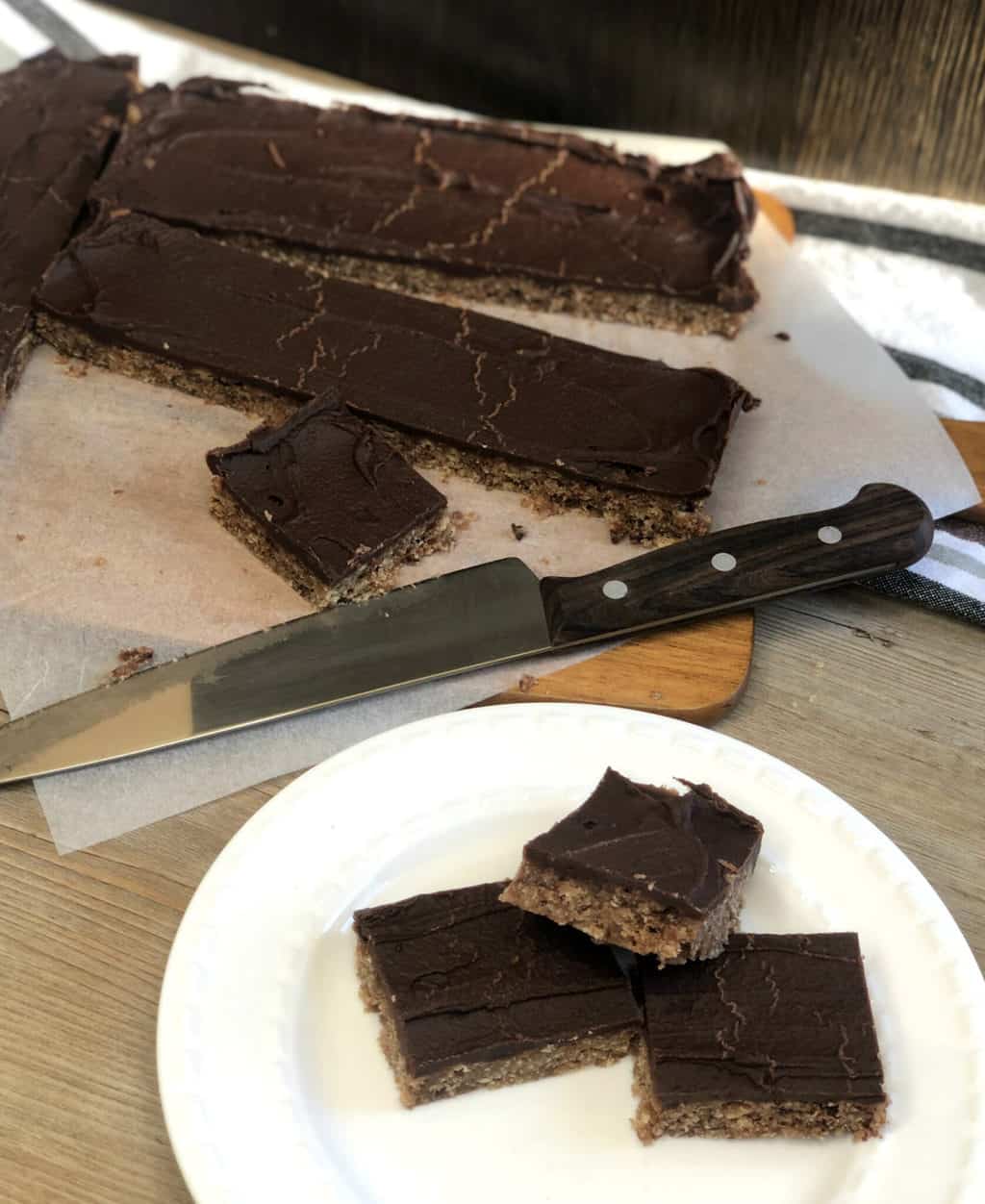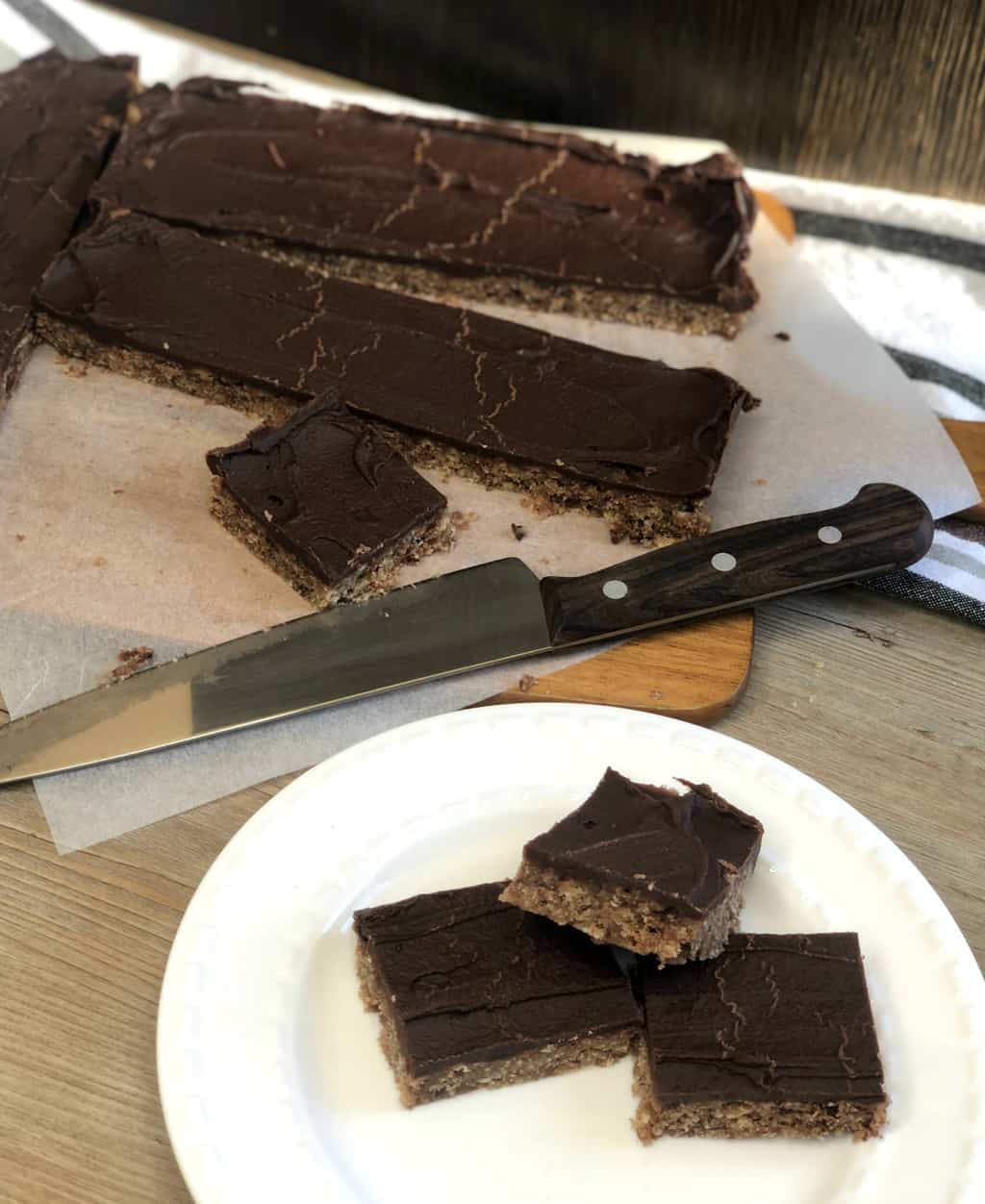 If you love chocolate slices then check out these ones below, a mixture of no bake and baked slices that are much loved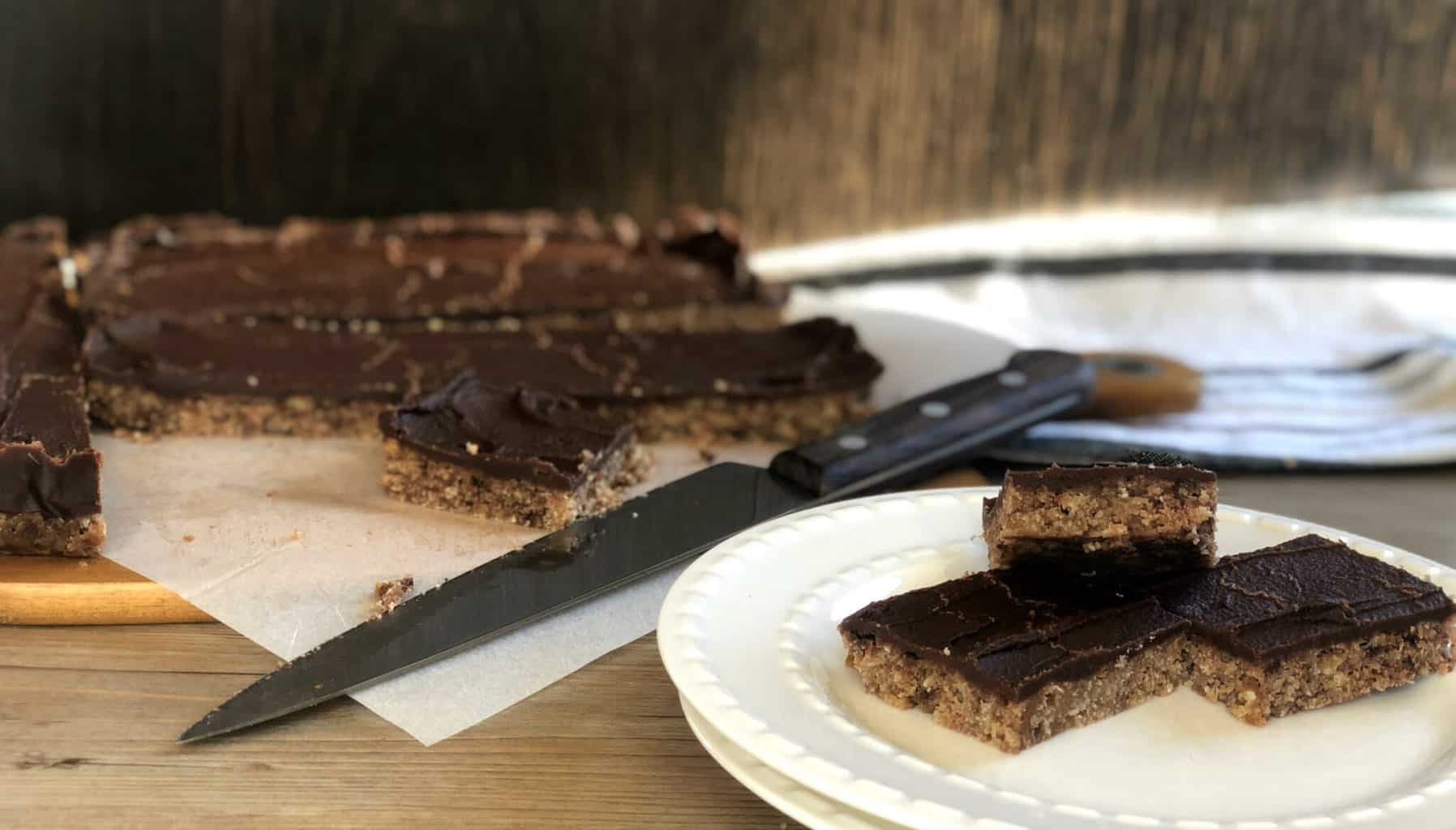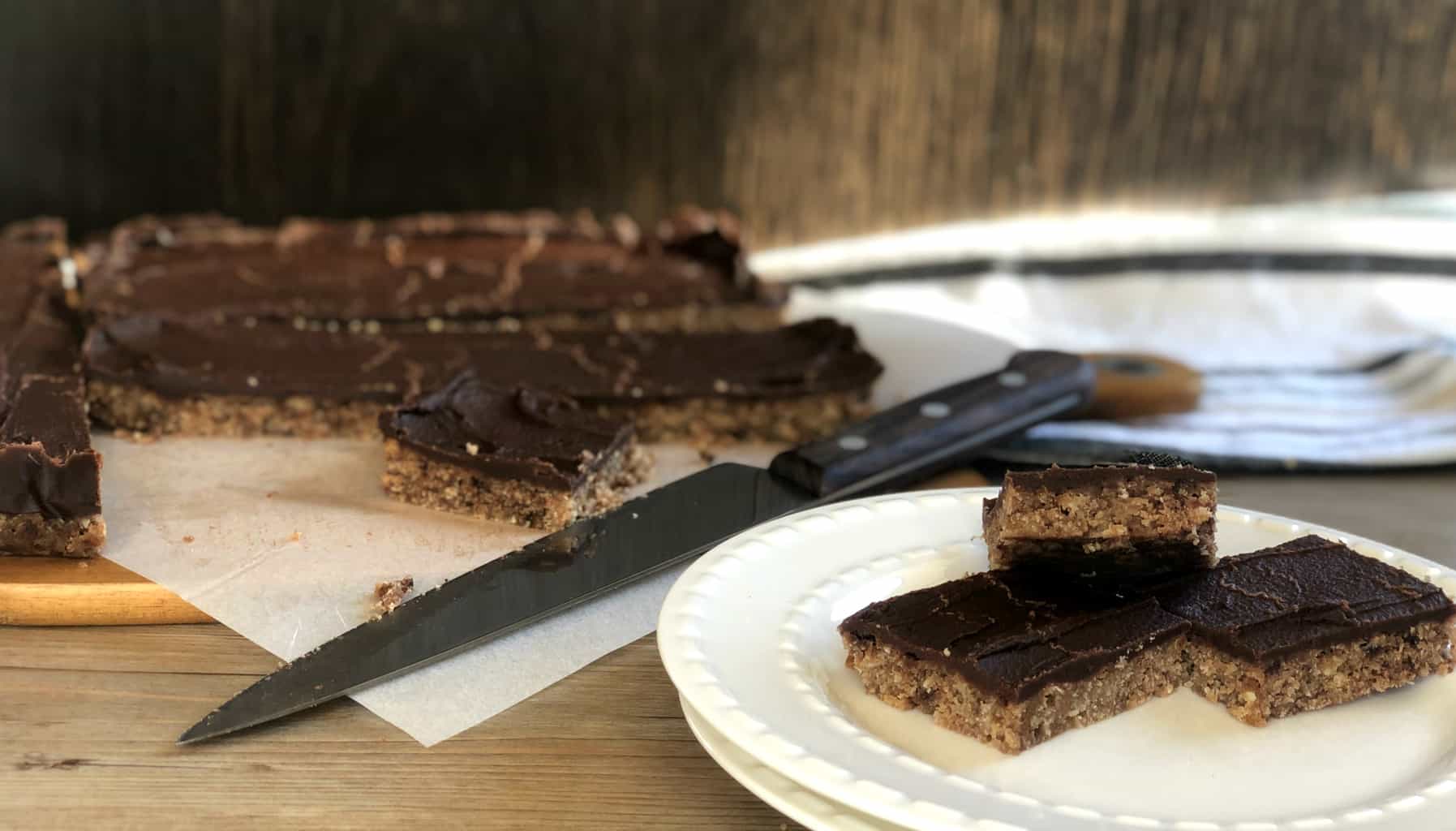 My slice here is quite thin, one thing I have noticed is that the slice tins they used to use are much smaller than my own, if you want a thicker base then please use a smaller tin, 20-23cm should be plenty big enough. I will have to get myself some smaller ones.
Onto the recipe, I hope you enjoy this lovely easy recipe for Chocolate Chew Slice
How easy is that! I hope you love this easy recipe, let me know in the comments below if you do make it.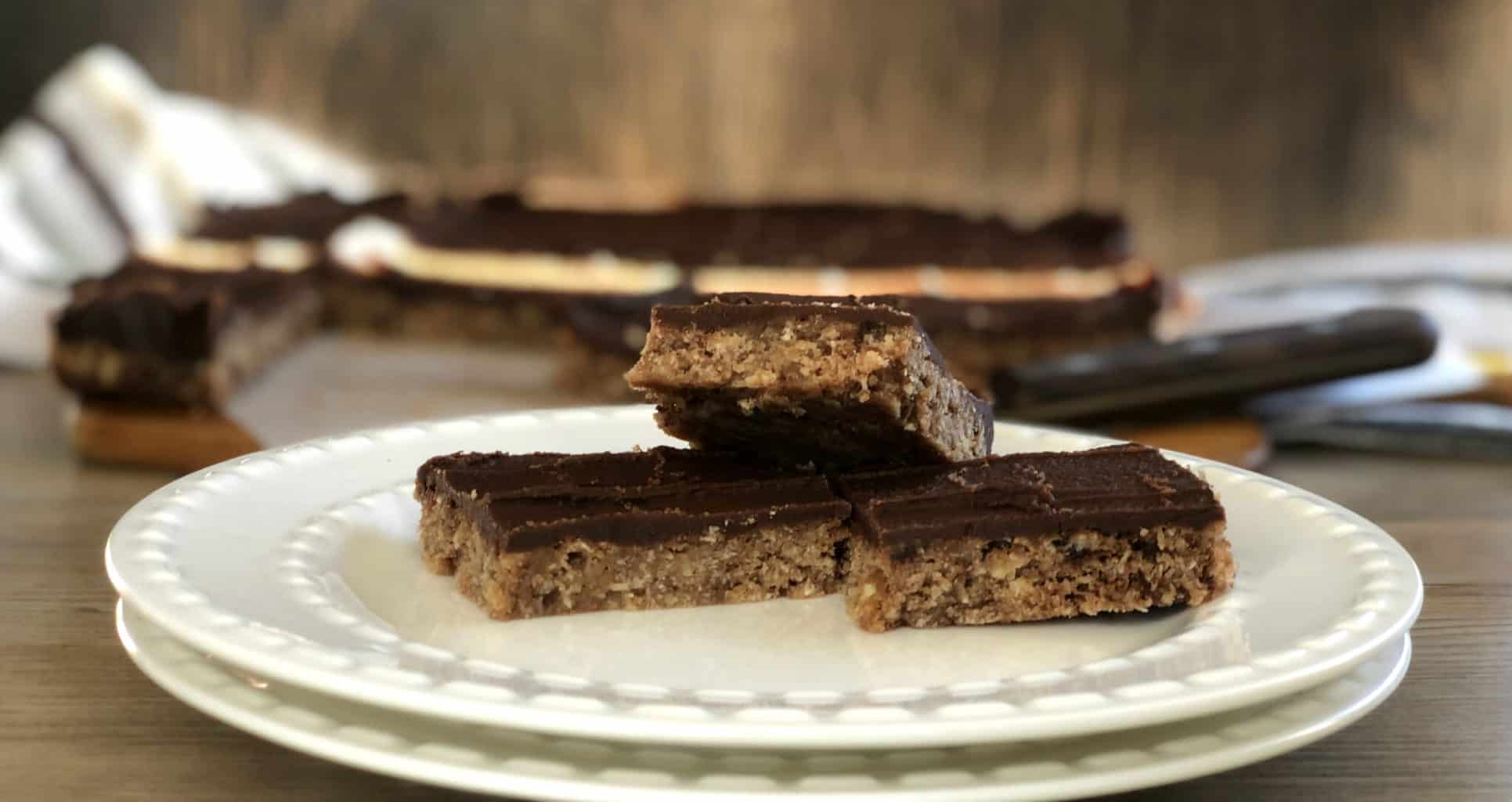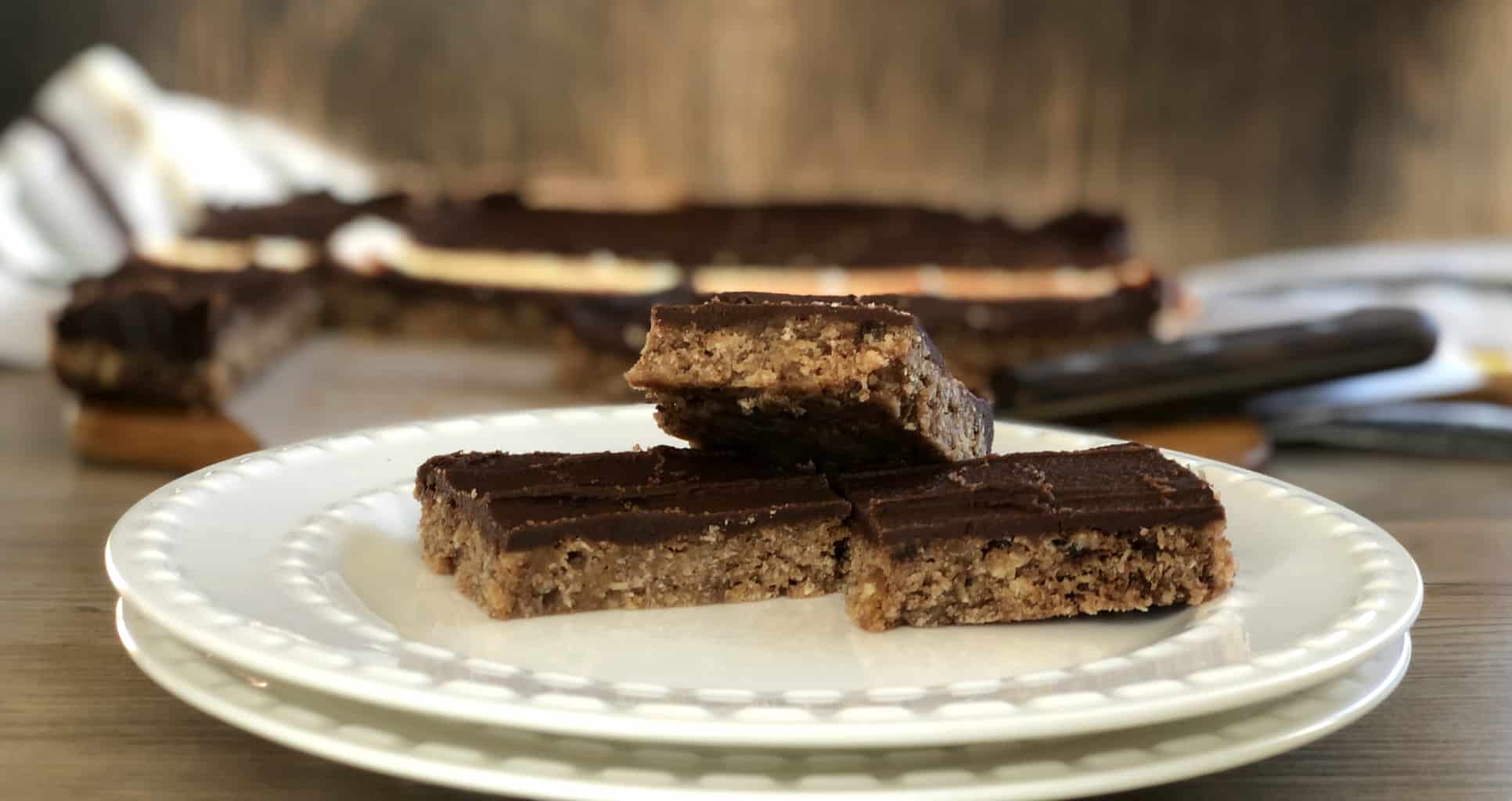 Thank you so much for stopping by to check out this recipe. Please also follow me on Facebook or Instagram and you can be one of the first to receive my new recipes by subscribing via email in the link below. Your comments are always warmly welcomed and recipe suggestions too!
Happy Baking!
Pin It ~ Pinterest!