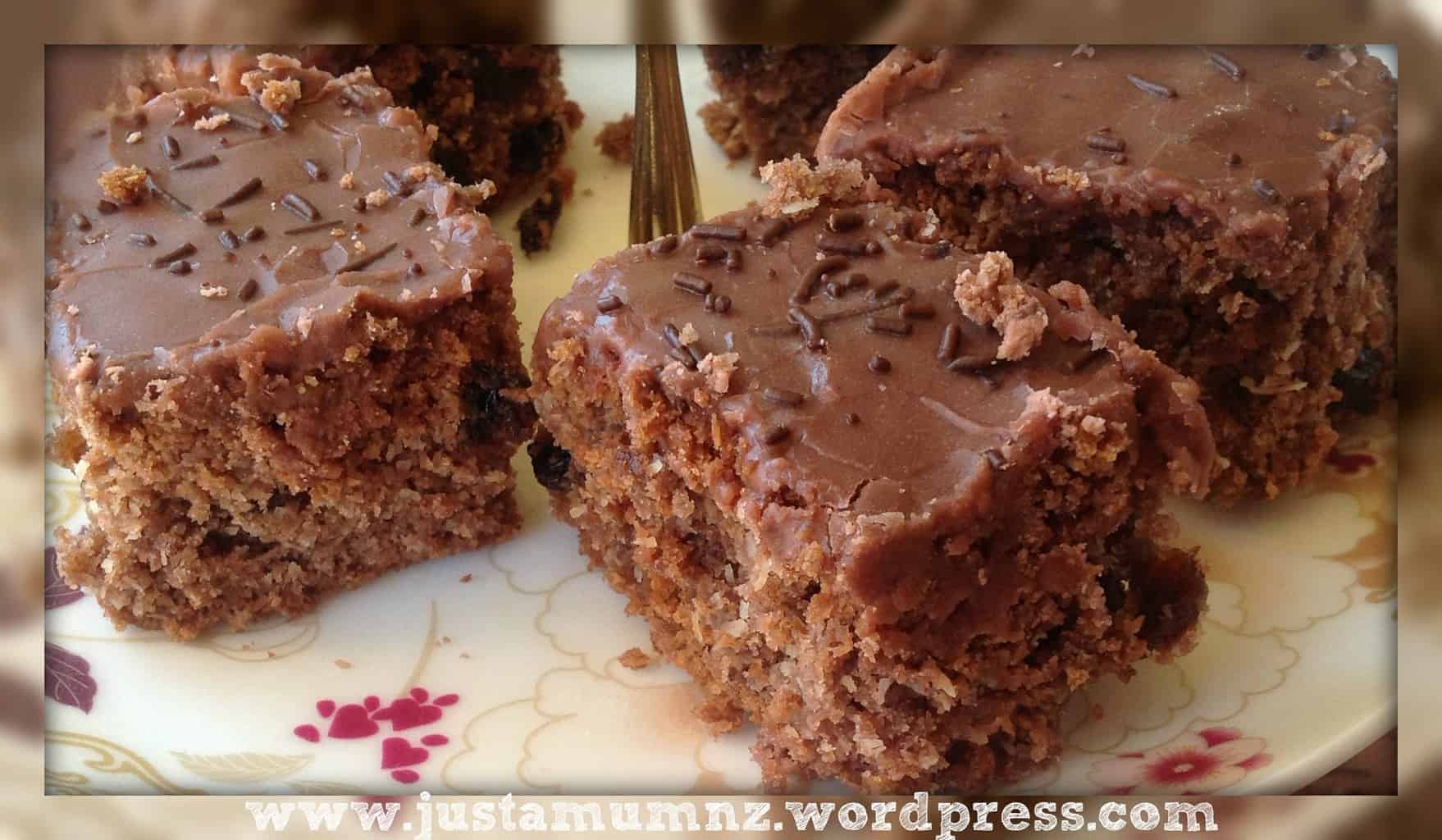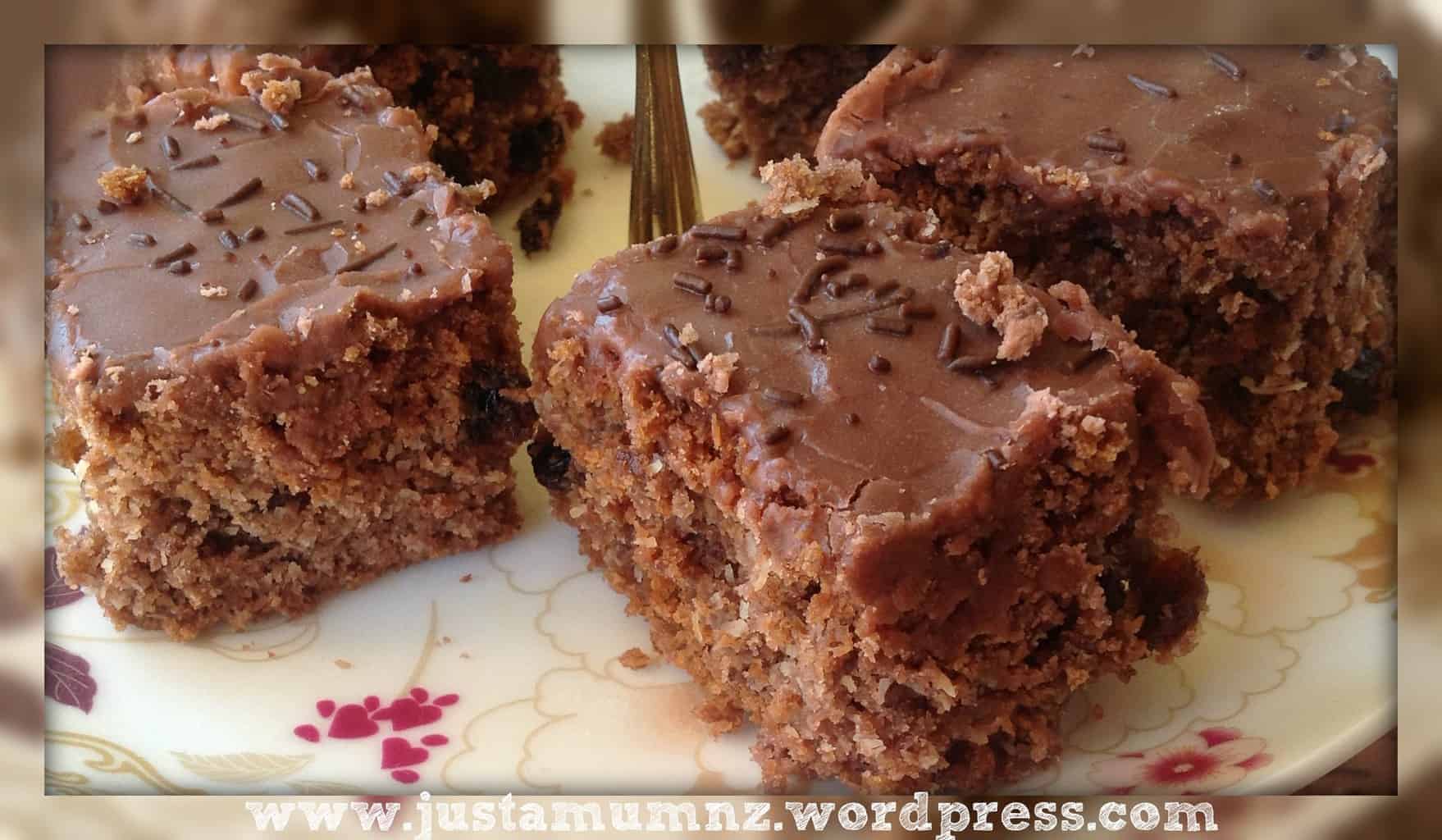 I was blessed to know my wonderful Grandma into my early 20's until she passed. She was a busy Wife to a Sheep Farmer, a Mother to seven, a Grandma to 21 and by now would be a Great Grandma to lots & lots of Great Grandchildren!
She was very special to me and some of the fondest memories I have of her are baking and preparing meals for her family & grandchildren and I am delighted to have many of her recipes, passed on by my Mum who was her eldest daughter.
My mum has been making this slice for years, it is so  tasty, a simple slice to prepare and a great one to whip up quickly with basic ingredients.
Ingredients
115g butter
1 Cup Sugar
1 egg
1 Cup Flour
1 tsp Baking Powder
3 tsp Cocoa
1 Cup Coconut
1 Cup Sultanas
Basic Chocolate Icing
1   1/2 Cups Icing Sugar
1 Heaped Tbsp Cocoa
1 tsp Melted Butter
1/2 tsp Vanilla
1-2 Tbsp Hot Water
Method
Preheat Oven to 170C.
Cream butter and sugar together until pale and creamy.
Add egg to butter mixture and beat in well.
Add Flour, Baking Powder, Cocoa, Coconut and Sultanas and mix until well combined.
Pour into a greased or lined slice tin (18 x 27cm) and press down until smooth. The lined tin works best as easy to lift out once cooled.
Bake for 25 minutes.
You need to ice slice while still warm. To prepare the icing combine the icing sugar, cocoa, butter and vanilla in a medium bowl. Add the water a little at a time until you get the desired consistency. Once removed from oven spread the icing over the still warm (but not hot) slice until it is evenly covered, it will melt onto the slice so a little goes further.
You can decorate with a sprinkling of coconut or chocolate hail if desired once iced.
Remove slice from pan once cooled and cut into small squares. Store in an airtight container.
Thanks so much for checking out this lovely family recipe. To keep up to date with my latest recipes you can Like me on Facebook or Twitter or register your email to receive the latest posts from the blog as they are published. Check out above left for the right places to click!
😀 Anna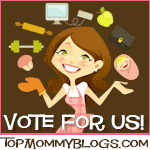 <<<<<<See this picture above left? I would love it if you could click on it and spread the love 🙂