I love the combination of orange and chocolate, it just works so well! These orange chocolate chip cookies are simply delicious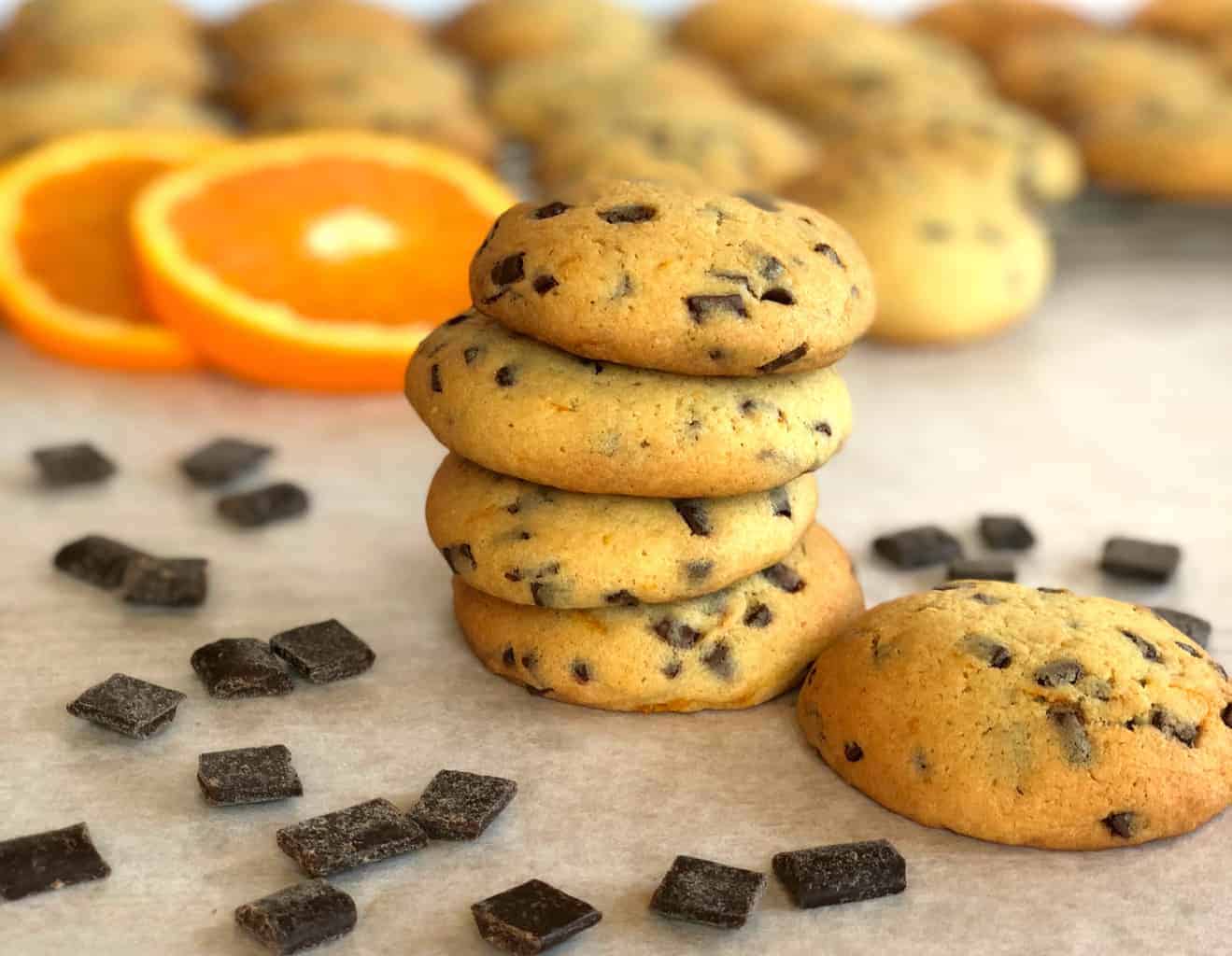 These cookies are the perfect combination, lots of chocolate chips, a soft and crunchy cookie with a hint of orangey goodness.
This recipe is really easy to make using the basics from the pantry and one orange – cannot get much easier than that! My daughter Caitlyn loves baking these cookies. They have lots of easy techniques, from creaming the butter and sugar to zesting the orange. Makes for a fun time in the kitchen!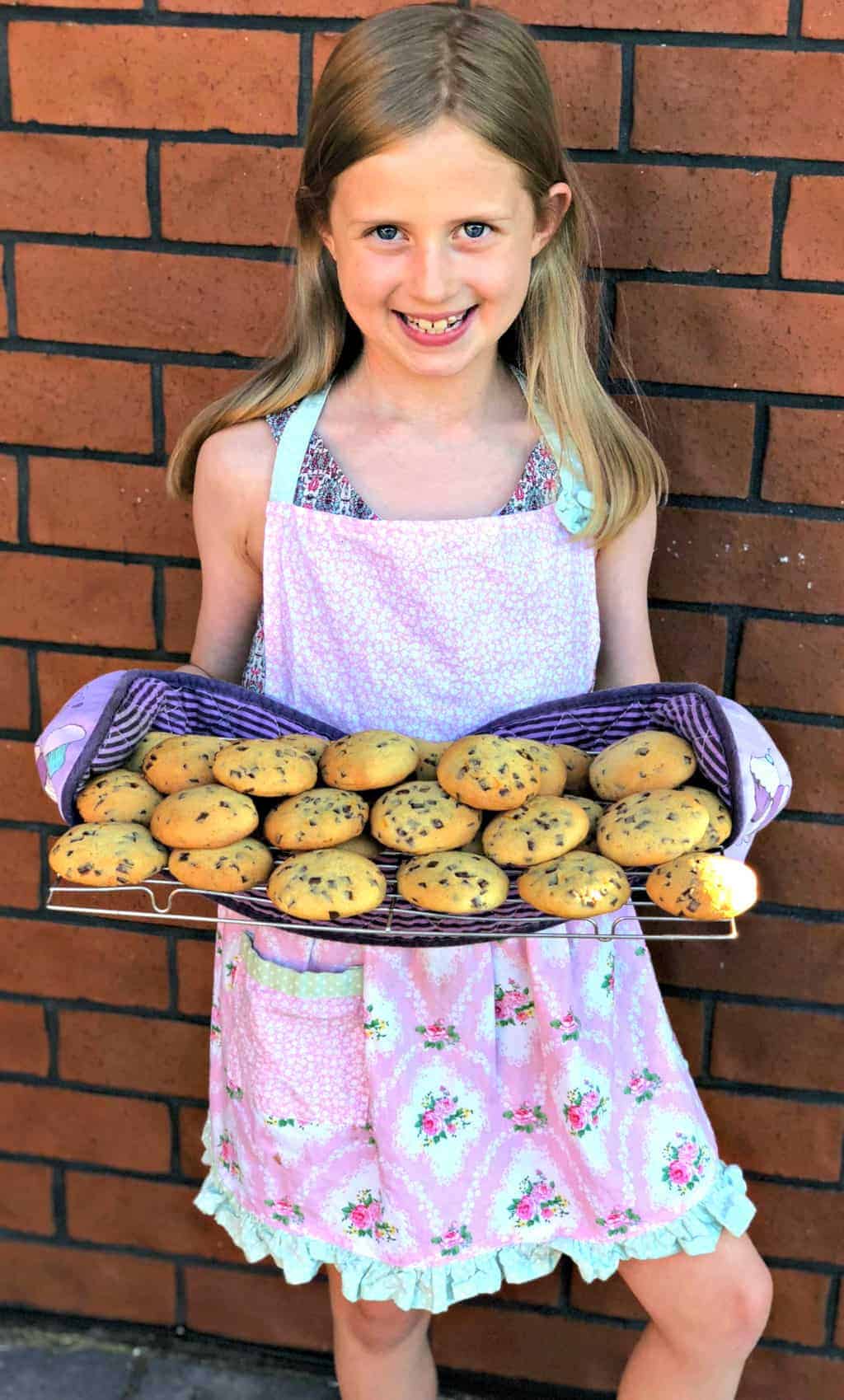 These are sooooooo good, of the first batch only about 10 made it to the cookie jar – the smell and taste ensured the visitors ate them warm straight from the oven! This recipe makes a lovely big batch, at least 30 cookies so if you do wish to double the recipe, you can freeze half of it for another day. Then you can be only moments away from freshly baked cookies at any time!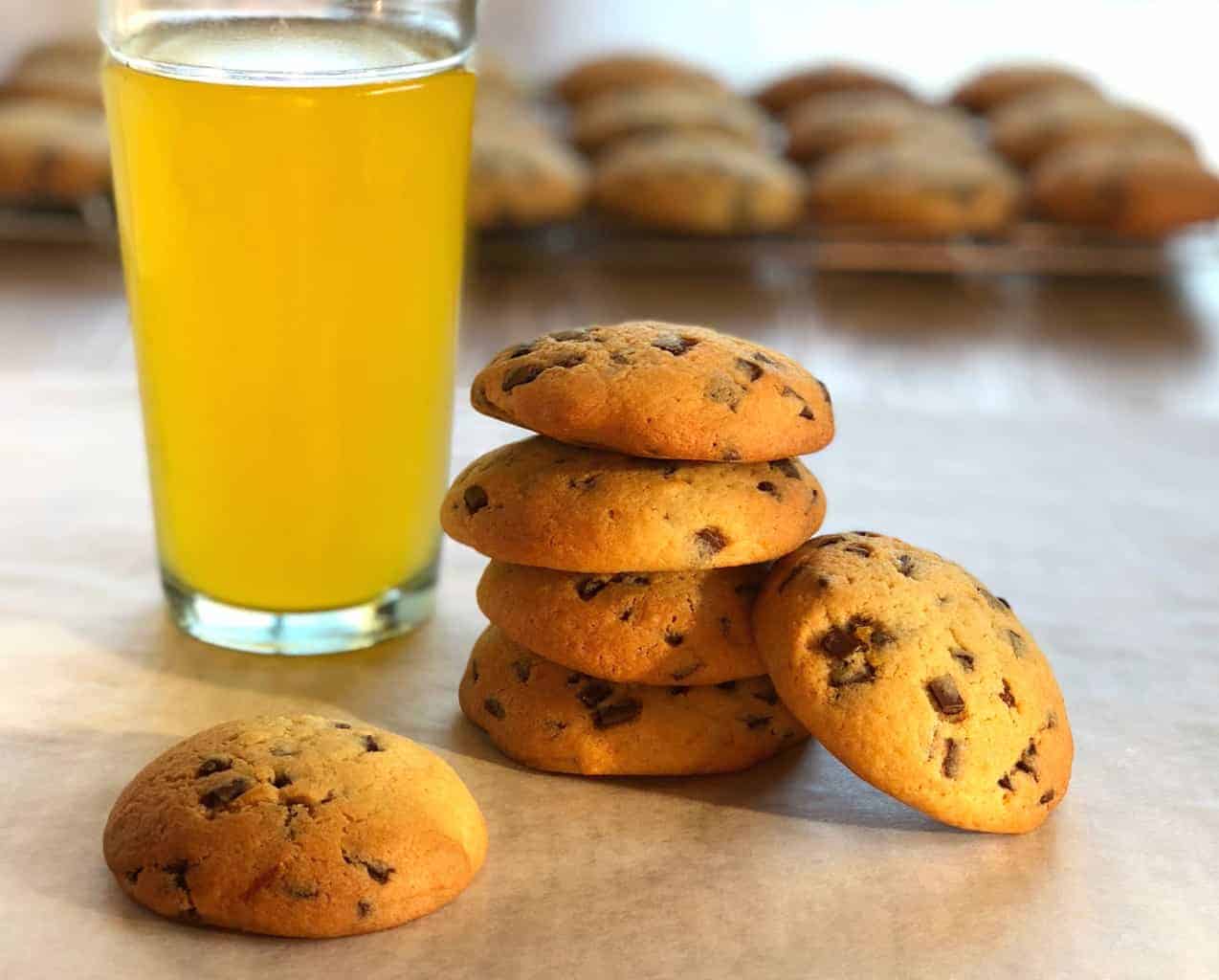 The texture of these biscuits is unlike many of my other cookie recipes. They are softer in the middle, more cakey than the chewy cookies you find such as this recipe for Chocolate Chip Cookies but they are just lovely. The crunch is provided by the outside and the chocolate chips themselves. The zest is a lovely contrast to the flavours. A large orange is best, the more zest the better!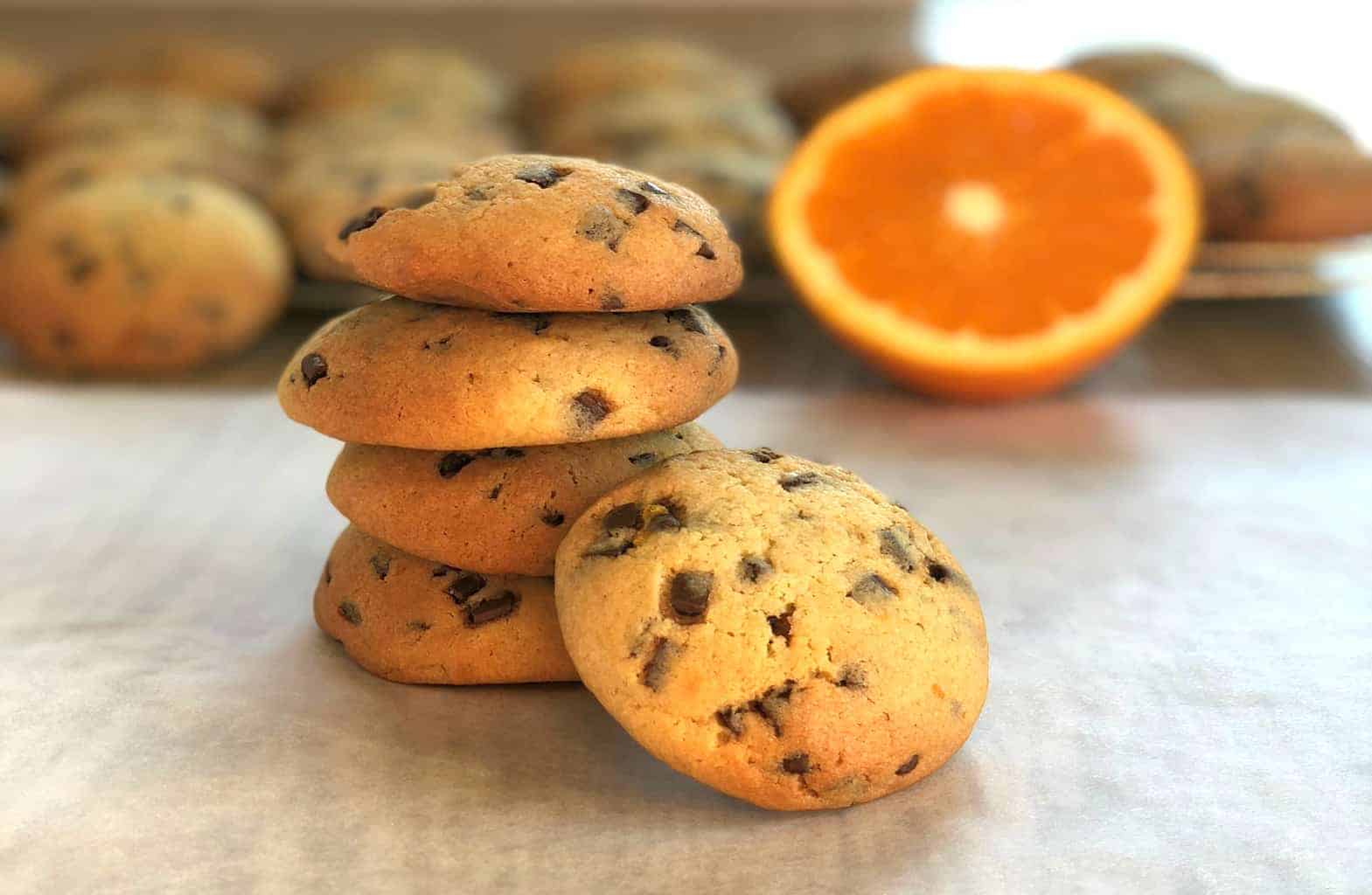 I hope this becomes a firm favourite in your home. Be sure to let me know what you think. You can find lots more cookie and biscuit recipes here that will tempt everyone!
Pin it! Orange Chocolate Chip Cookies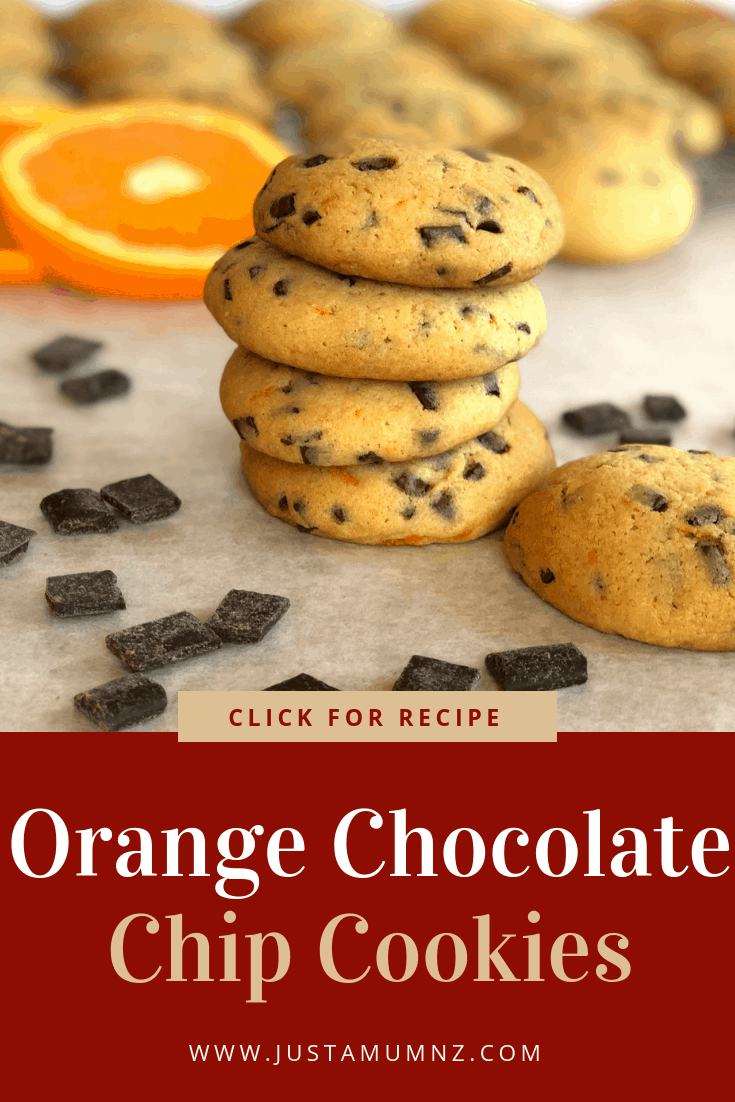 I think you will love them, give them a try and let me know what you think!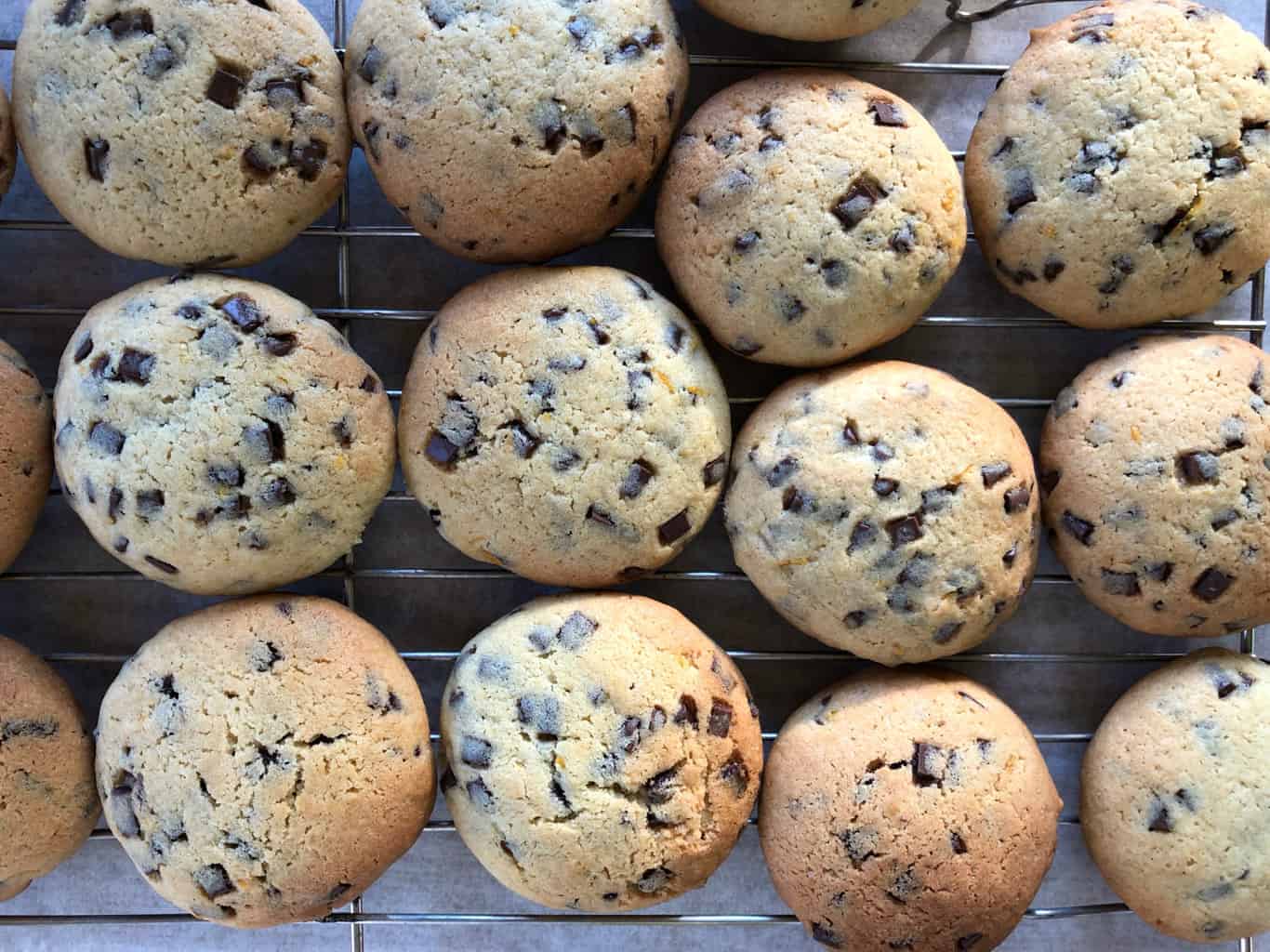 Thank you so much for stopping by to check out this recipe. Please also follow me on Facebook or Instagram and you can be one of the first to receive my new recipes by subscribing via email in the link below. Your comments are always warmly welcomed and recipe suggestions too!
Happy Baking!
Anna