Classic recipes like this Banana and Date loaf never go out of fashion.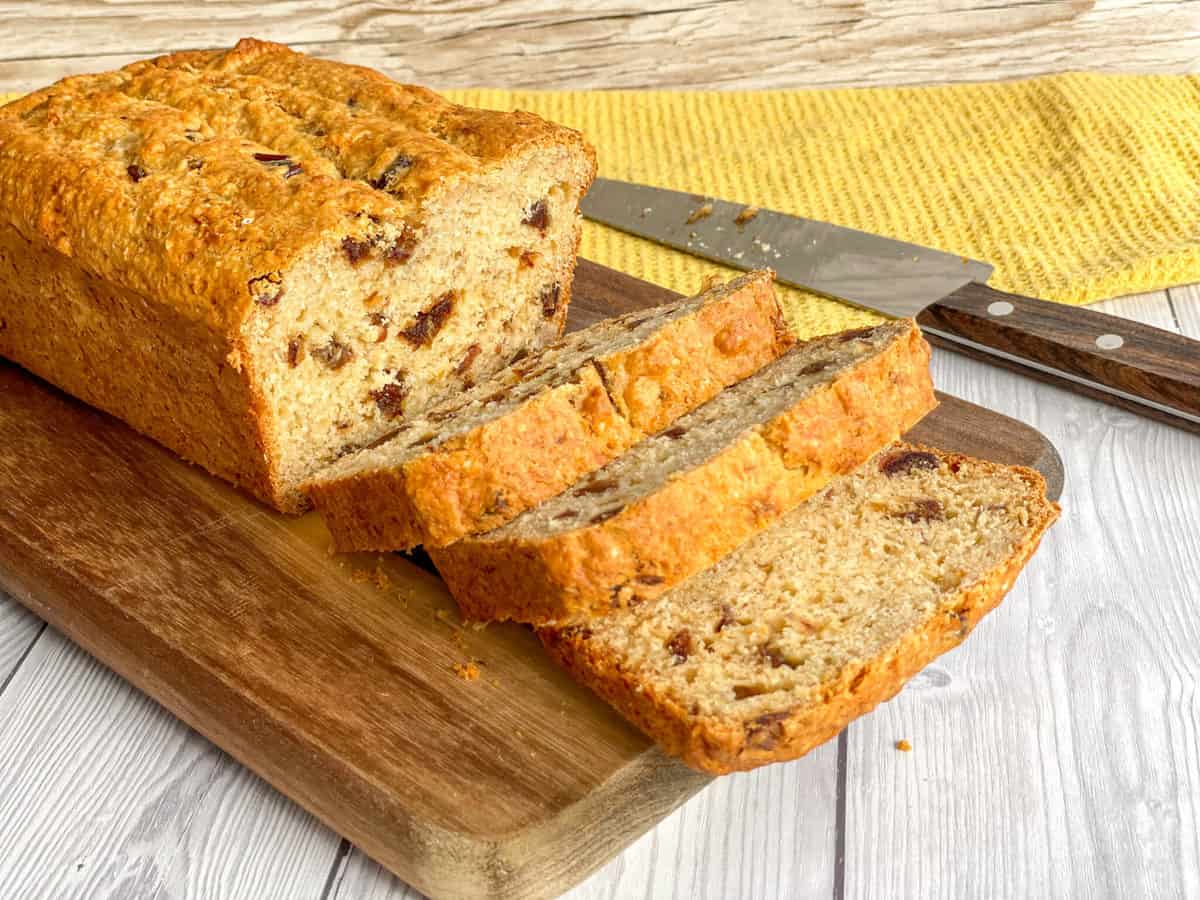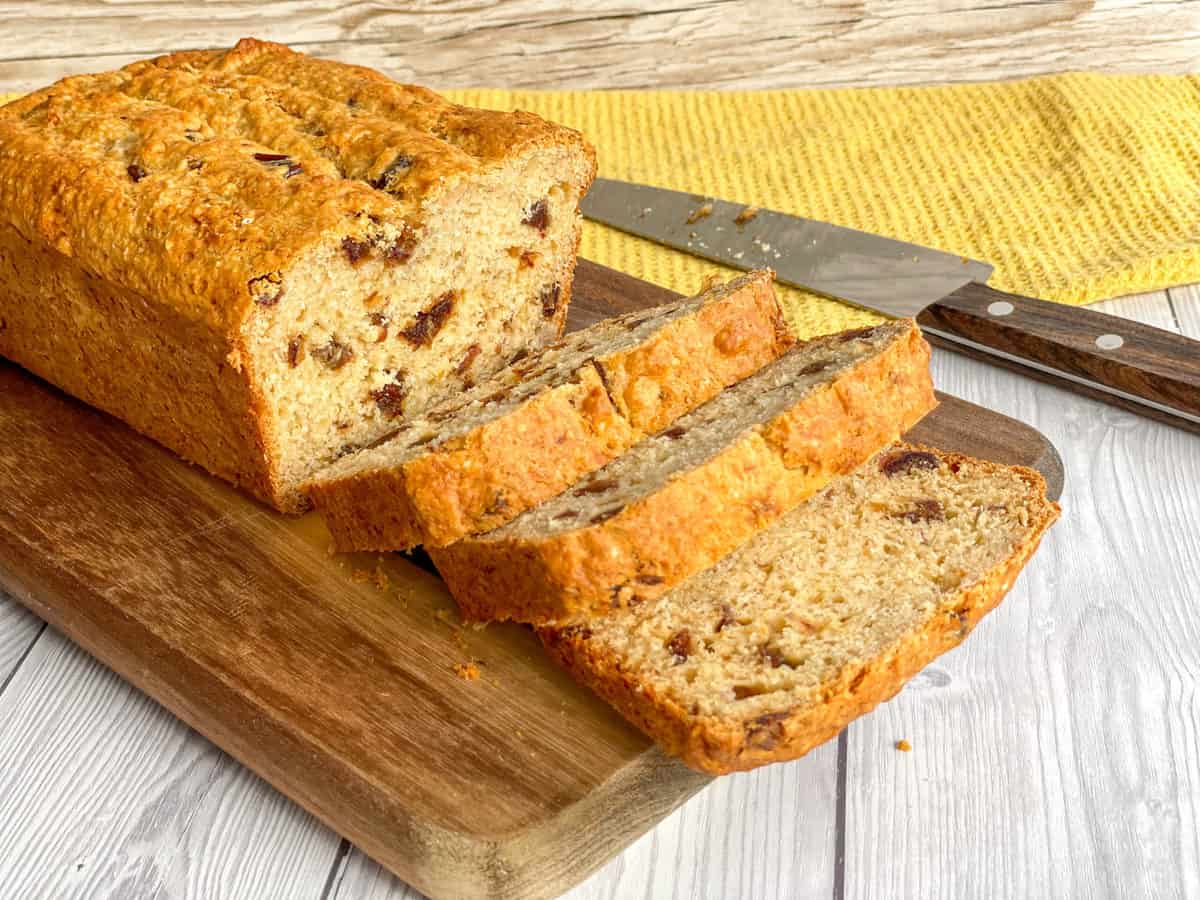 Loaves are so incredibly popular, and for good reason. They are really simple to make and they last for several days in addition to freezing well.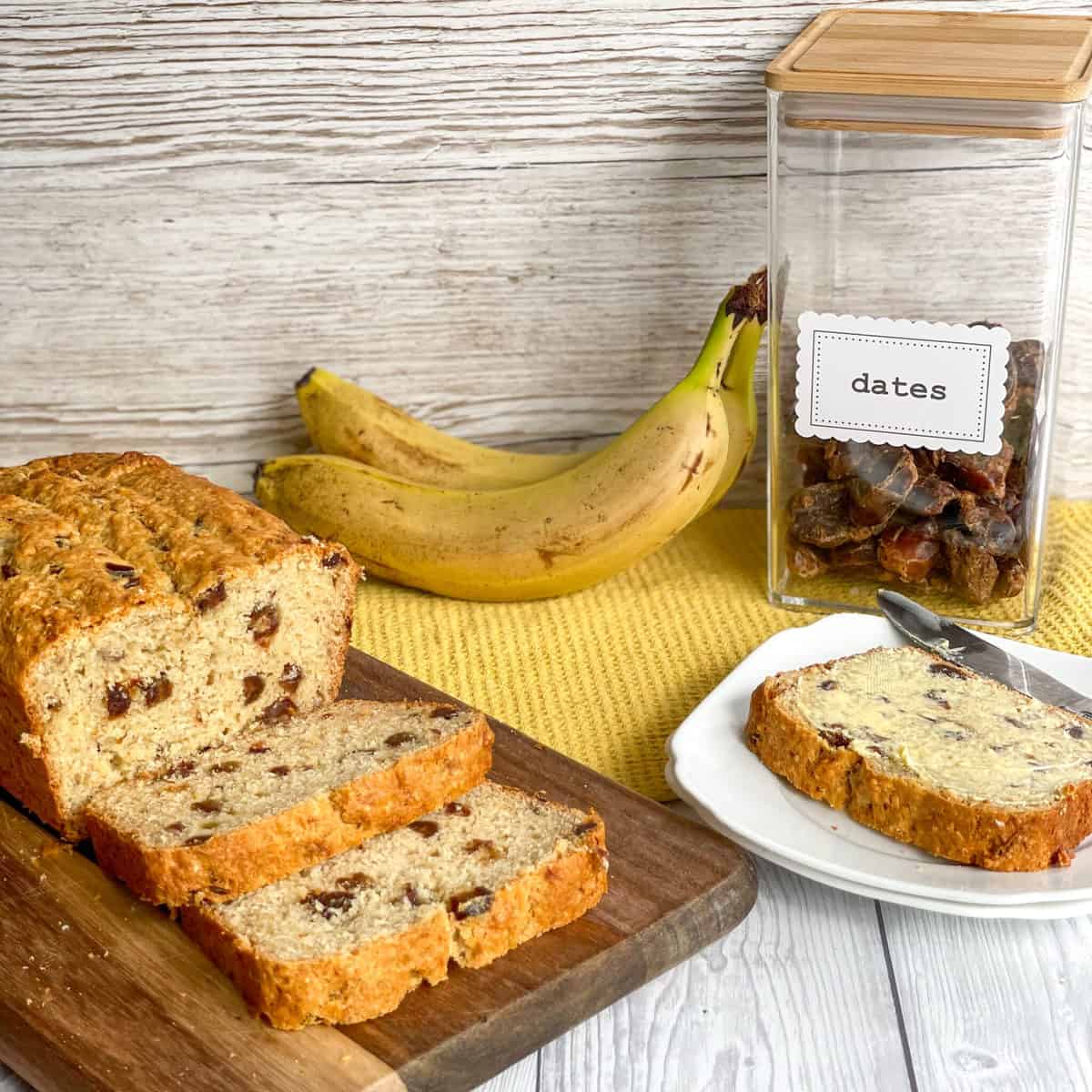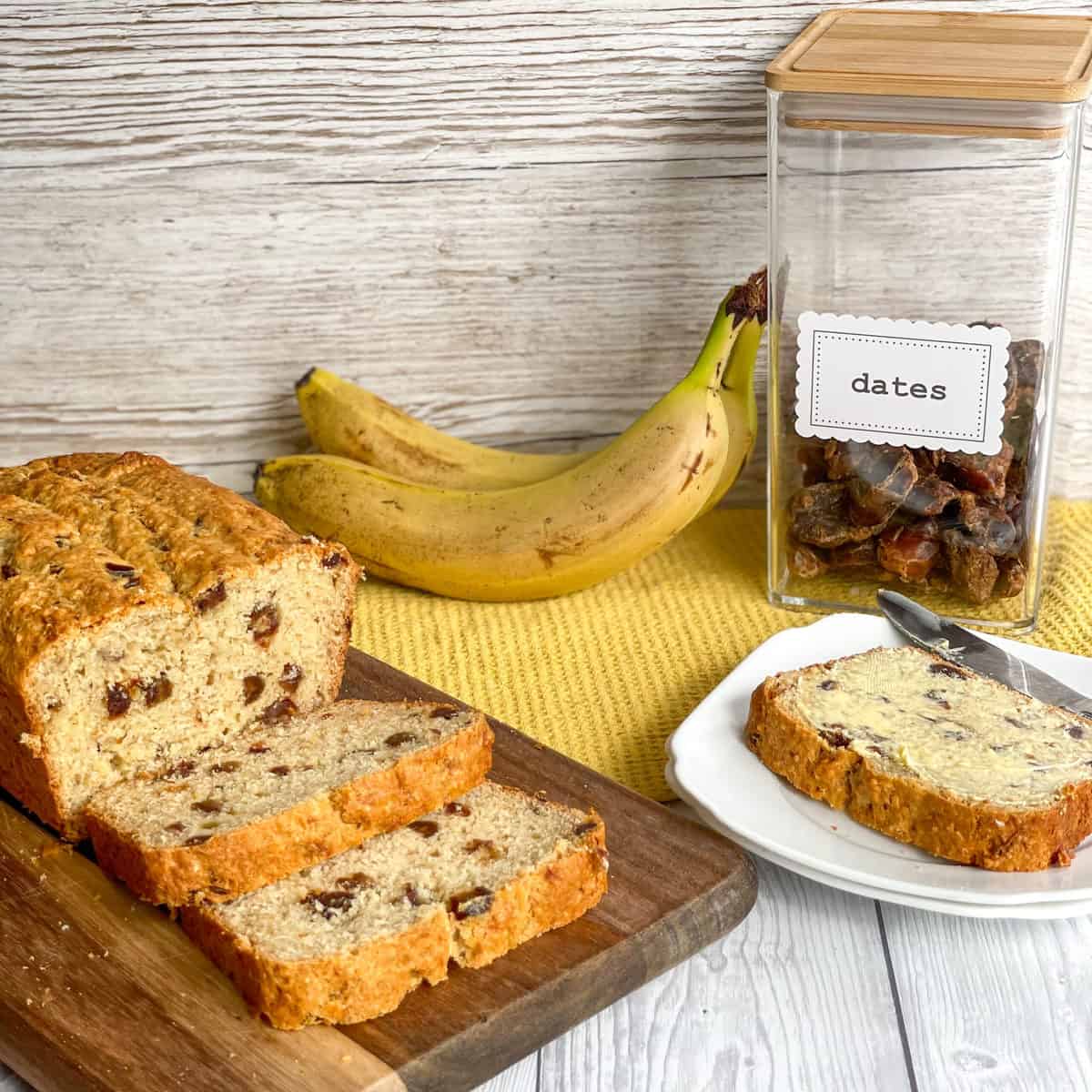 I have several loaf recipes on the blog now and many more to come, they are great in lunch boxes and served for afternoon tea also.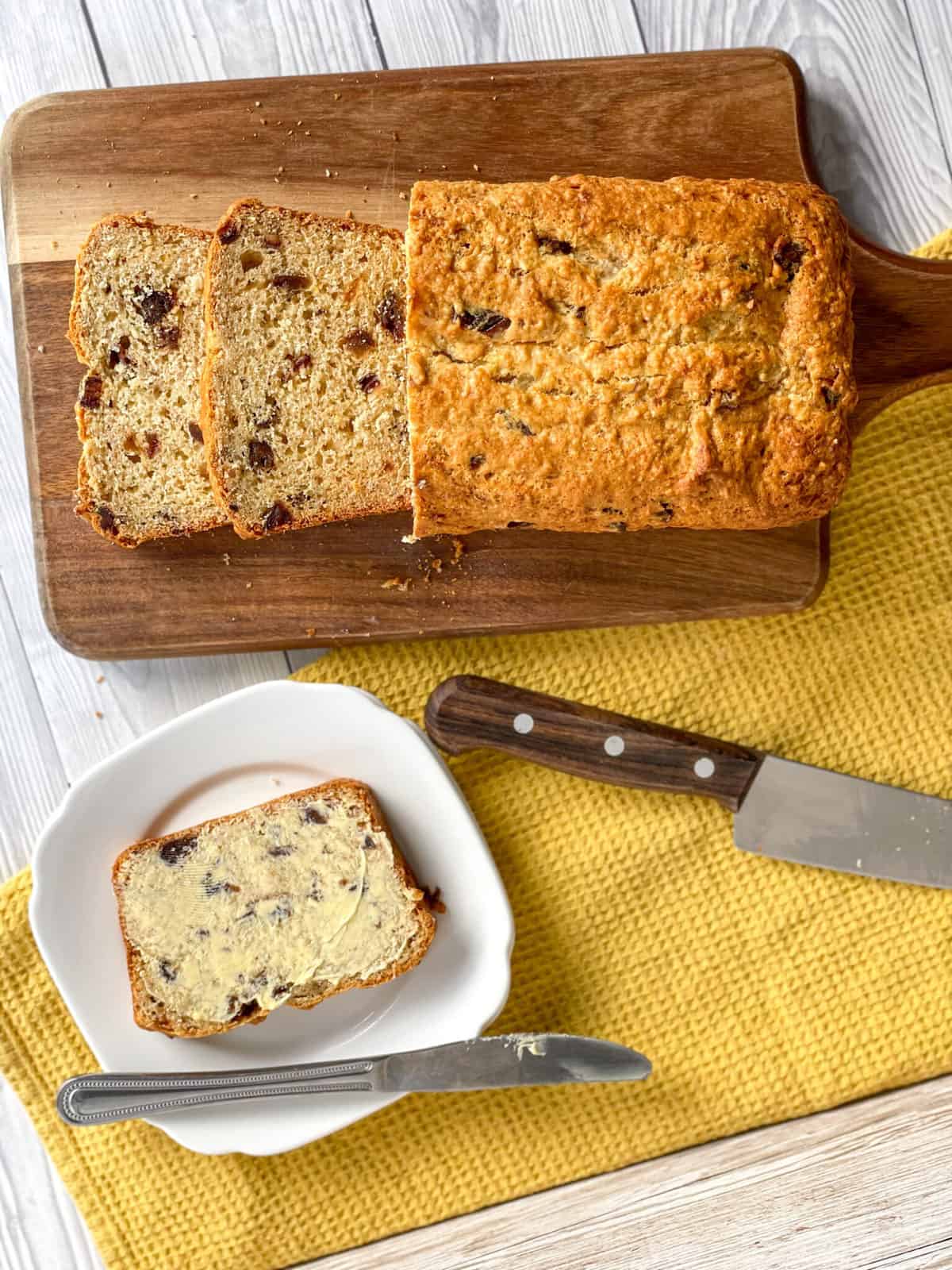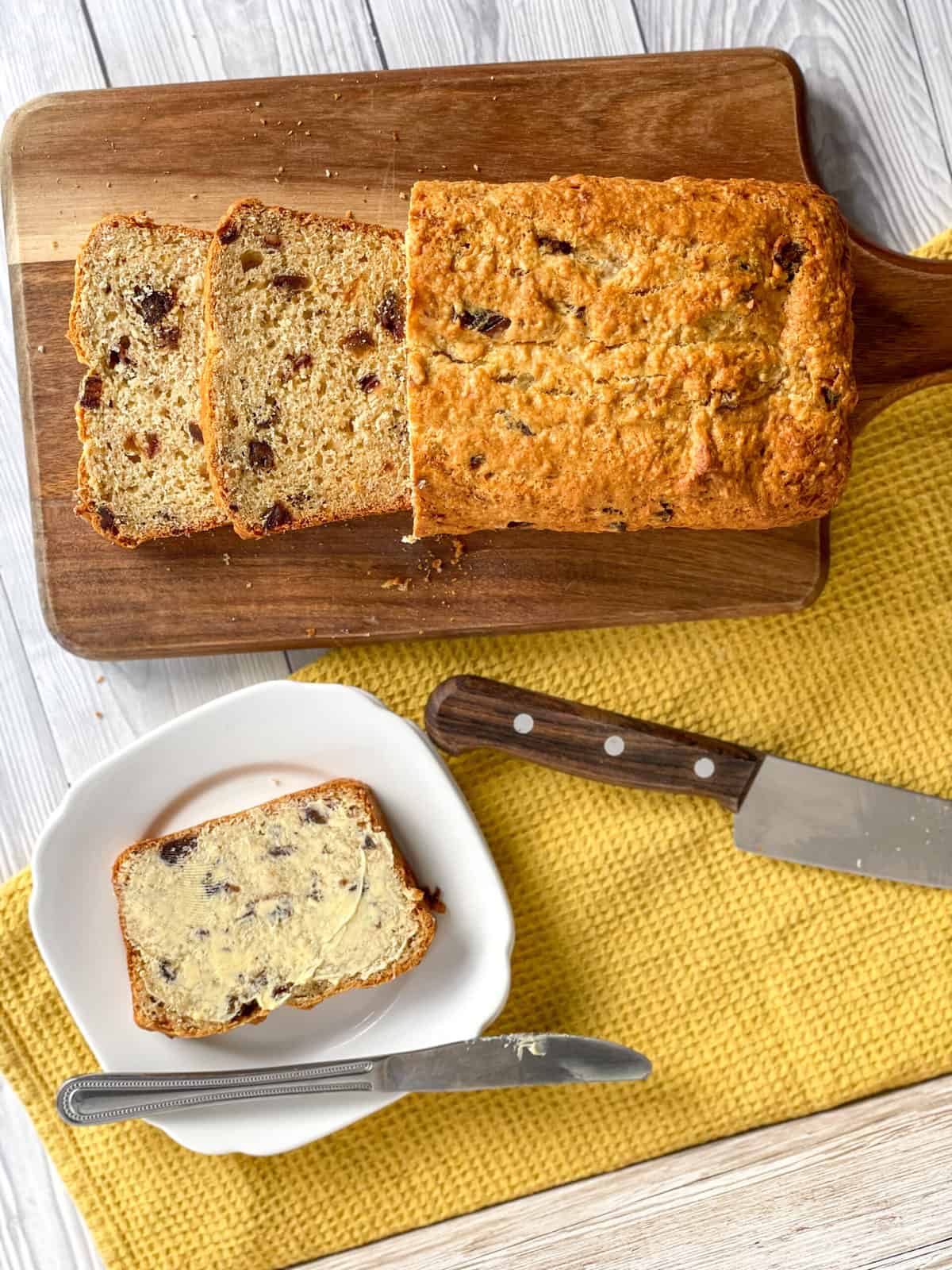 This version is banana and date which is a lovely combo. The sweetness of both the bananas and the dates are lovely without being too sweet and give just enough flavour. I have used dried dates but you can use fresh if you prefer.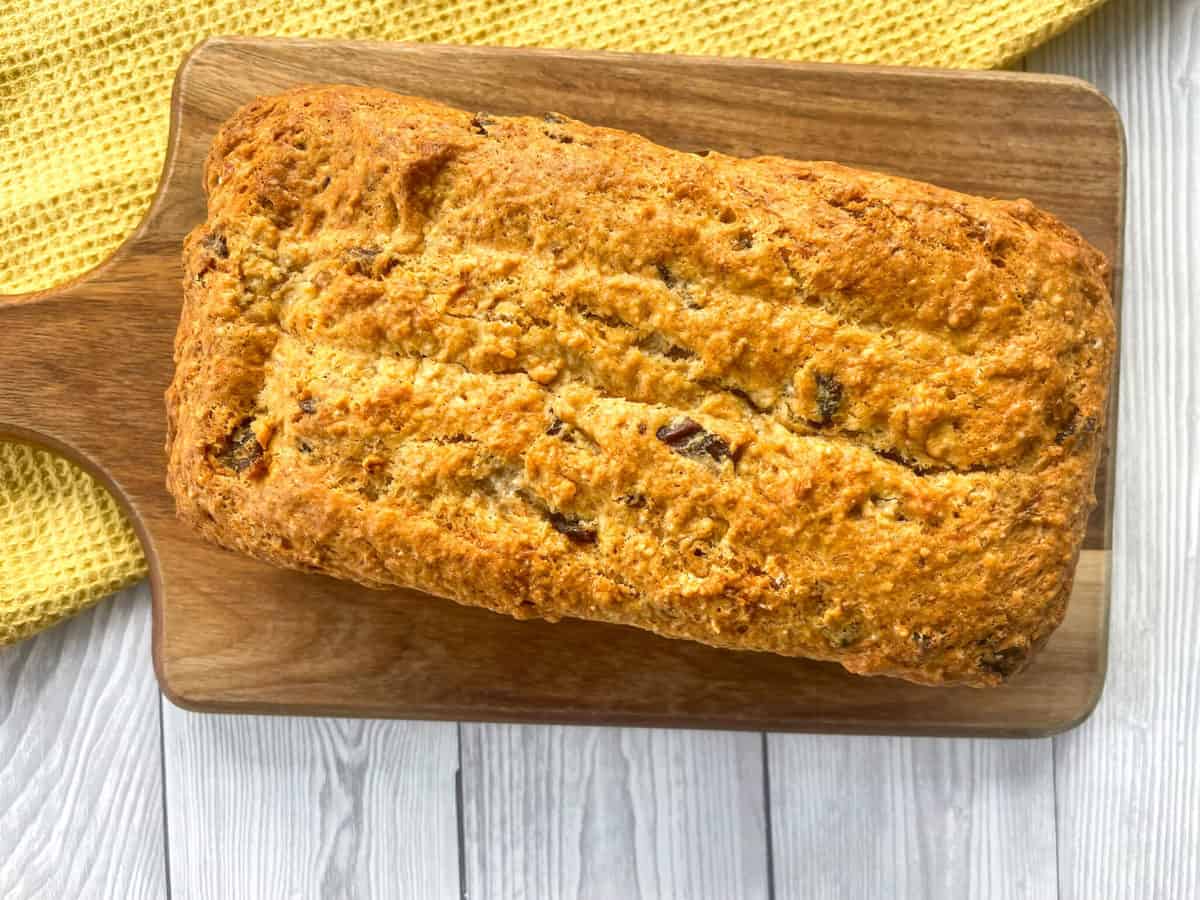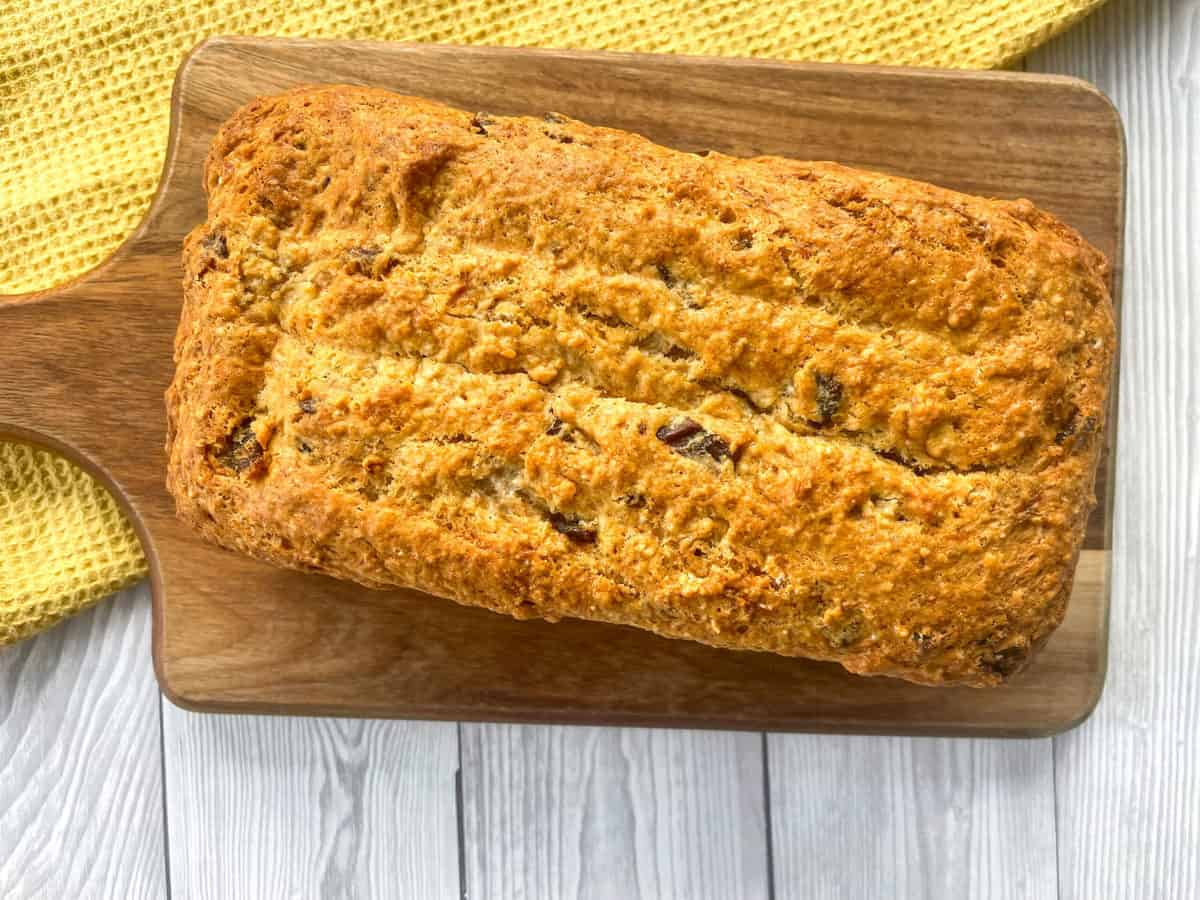 Do you store overripe bananas in the freezer? They are absolutely perfect for baking, as they are super sweet. Once your bananas go brown on the bench you can simply pop the entire banana, skin and all, in the freezer.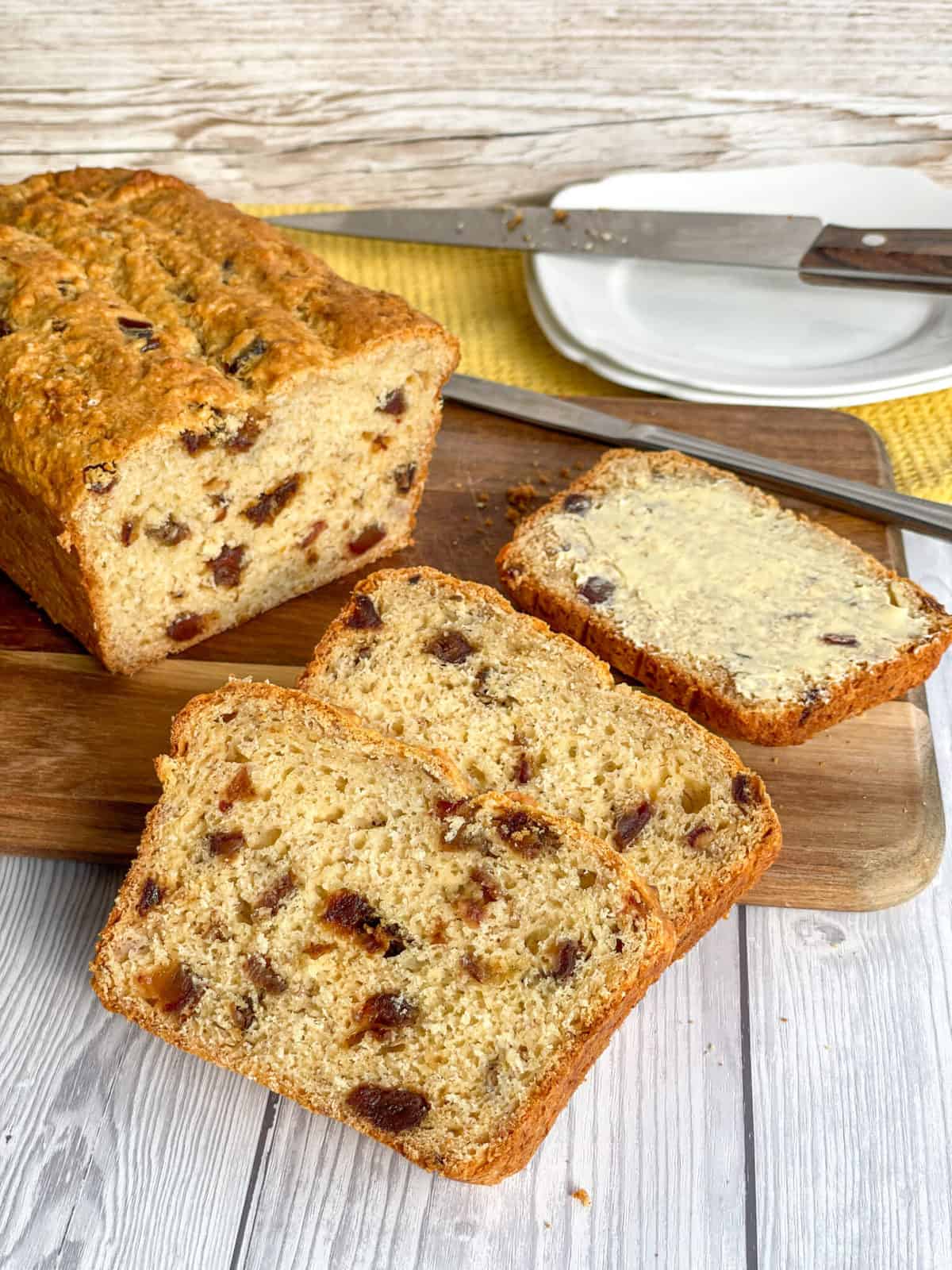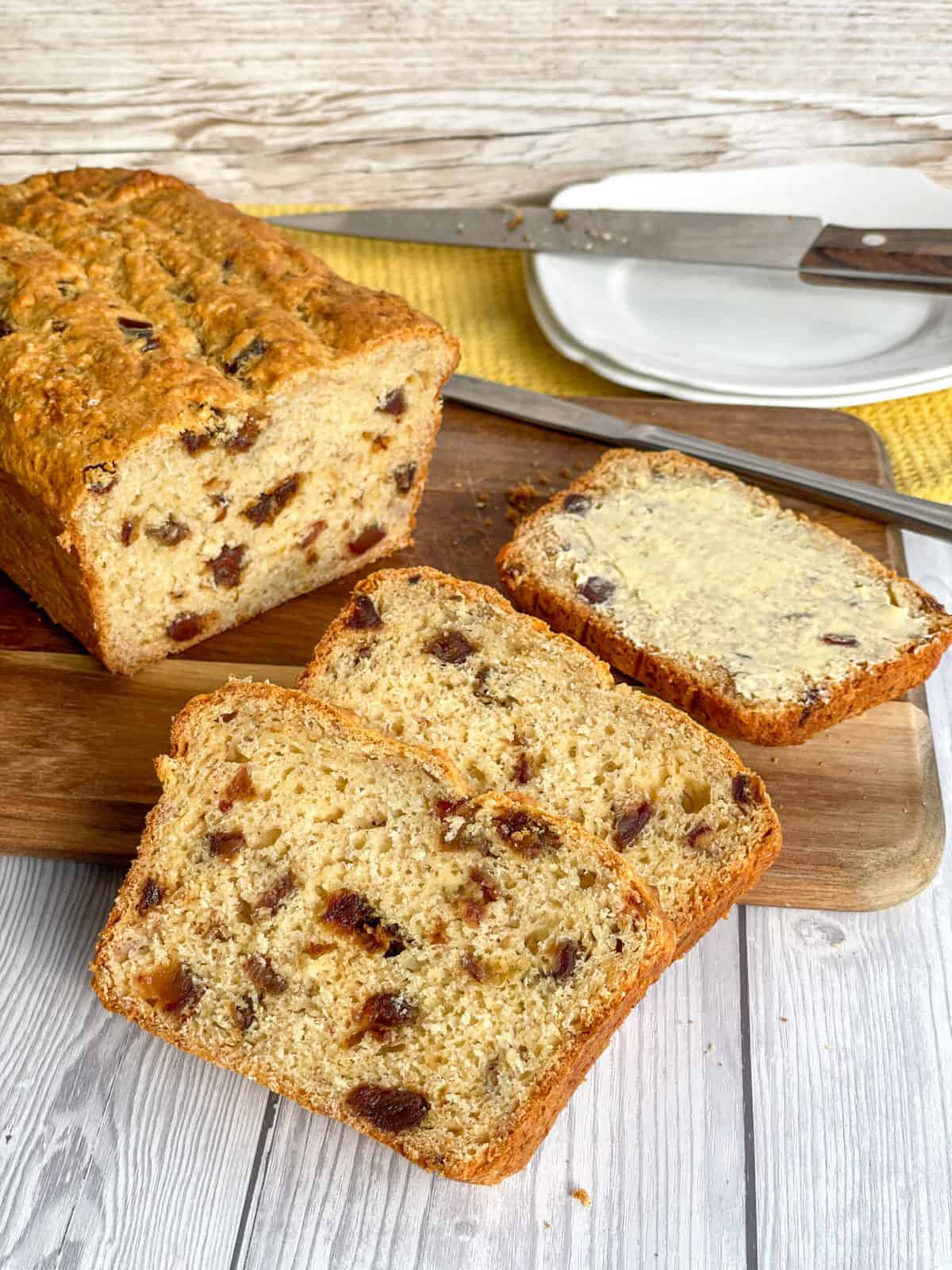 When you require it simply thaw on the bench, or I have been known to thaw them quickly in the microwave when short on time! The bananas I used today were less than ideal but still worked well!
All of the ingredients for this one are simple pantry staples, the browner the bananas the better. See below if you have these on hand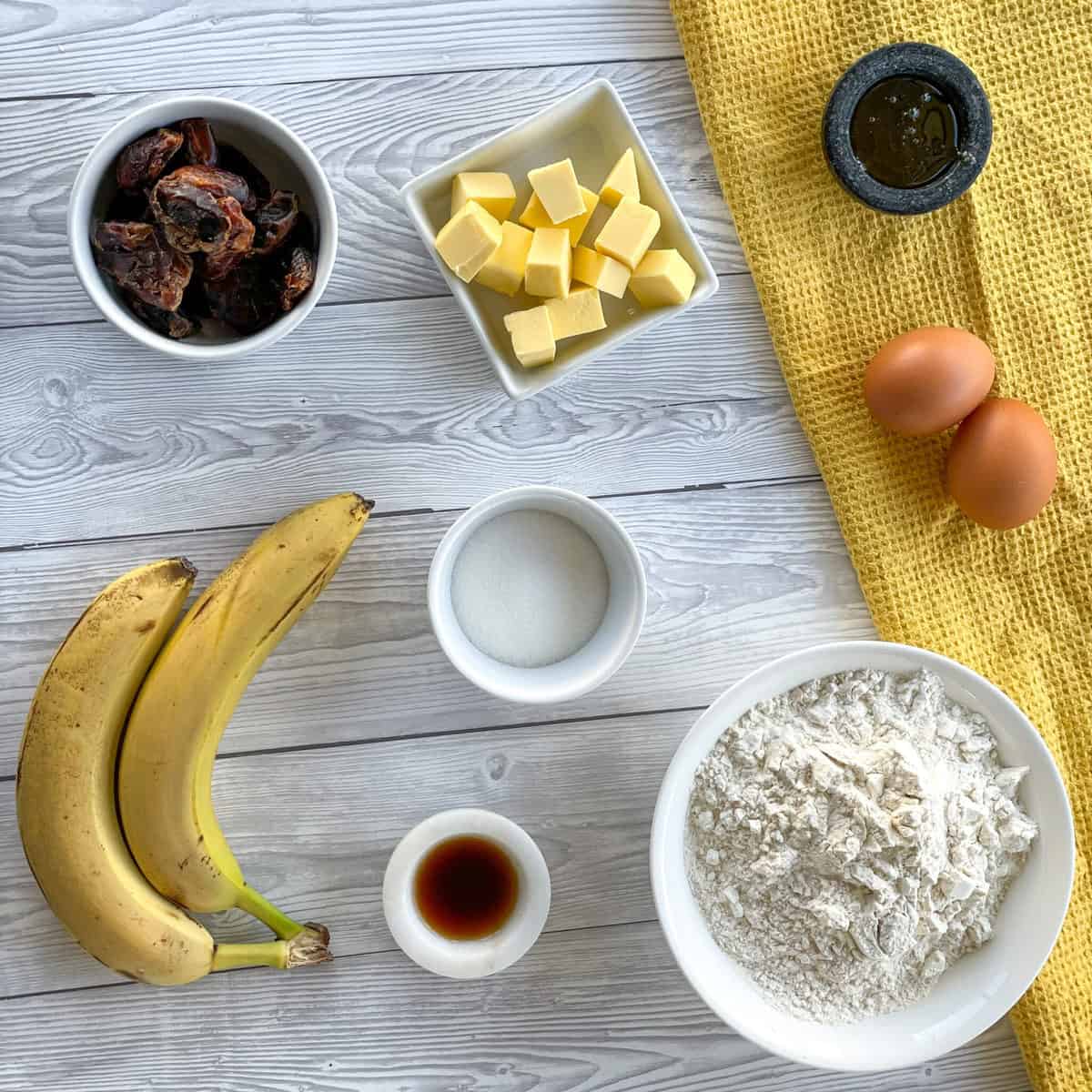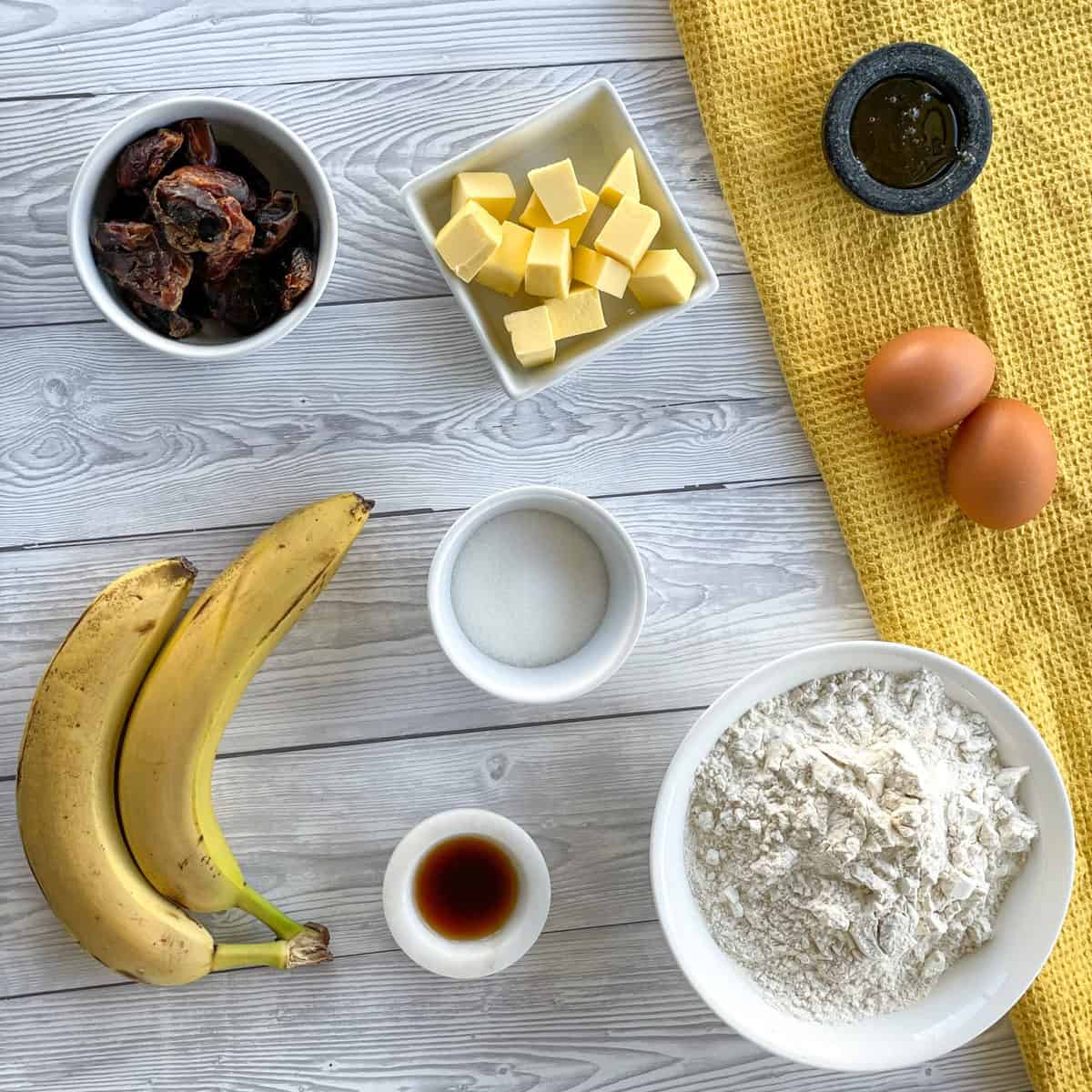 Self Raising Flour

Butter

Caster Sugar

Dates

Banans

Eggs

Honey

Vanilla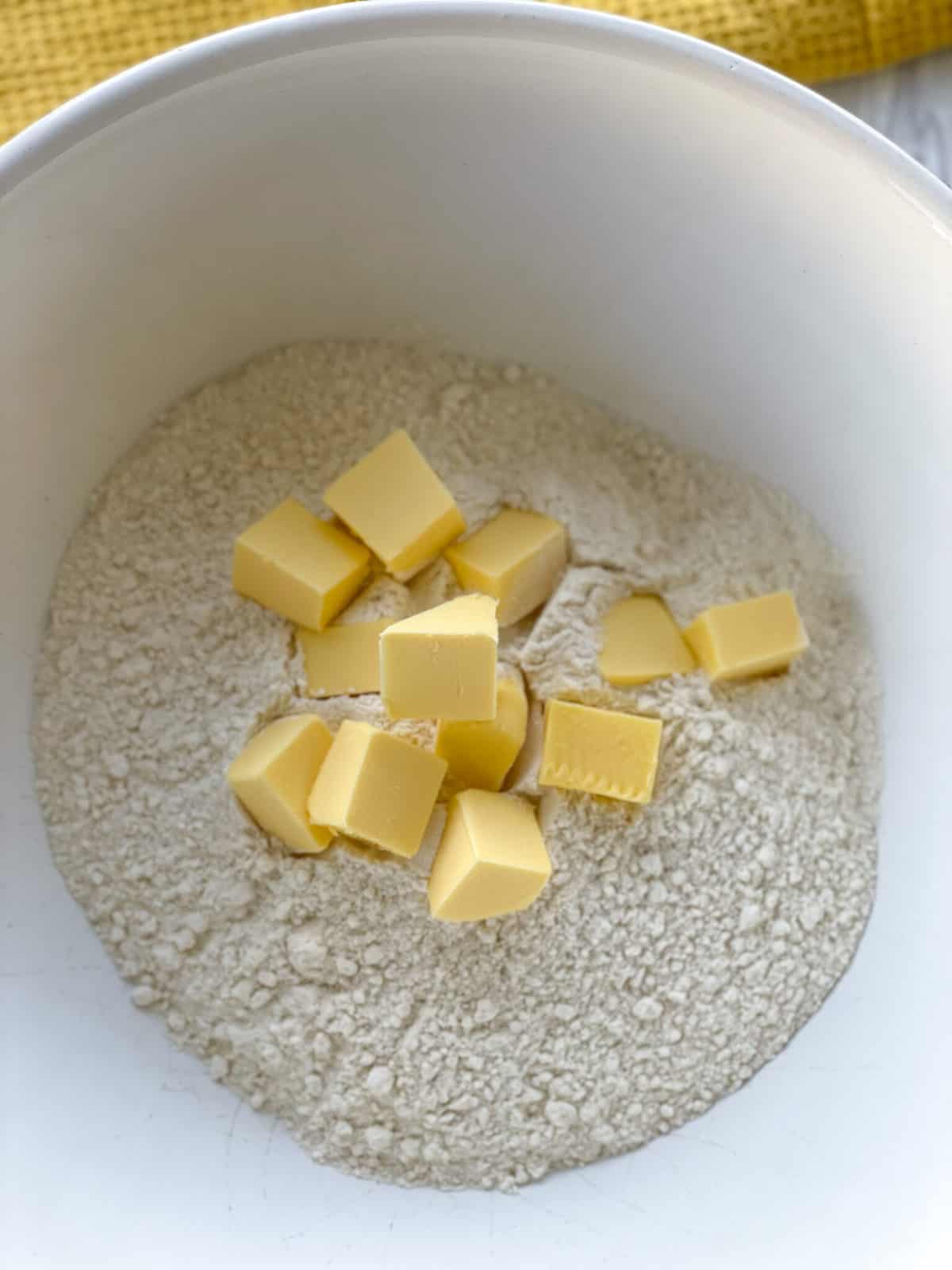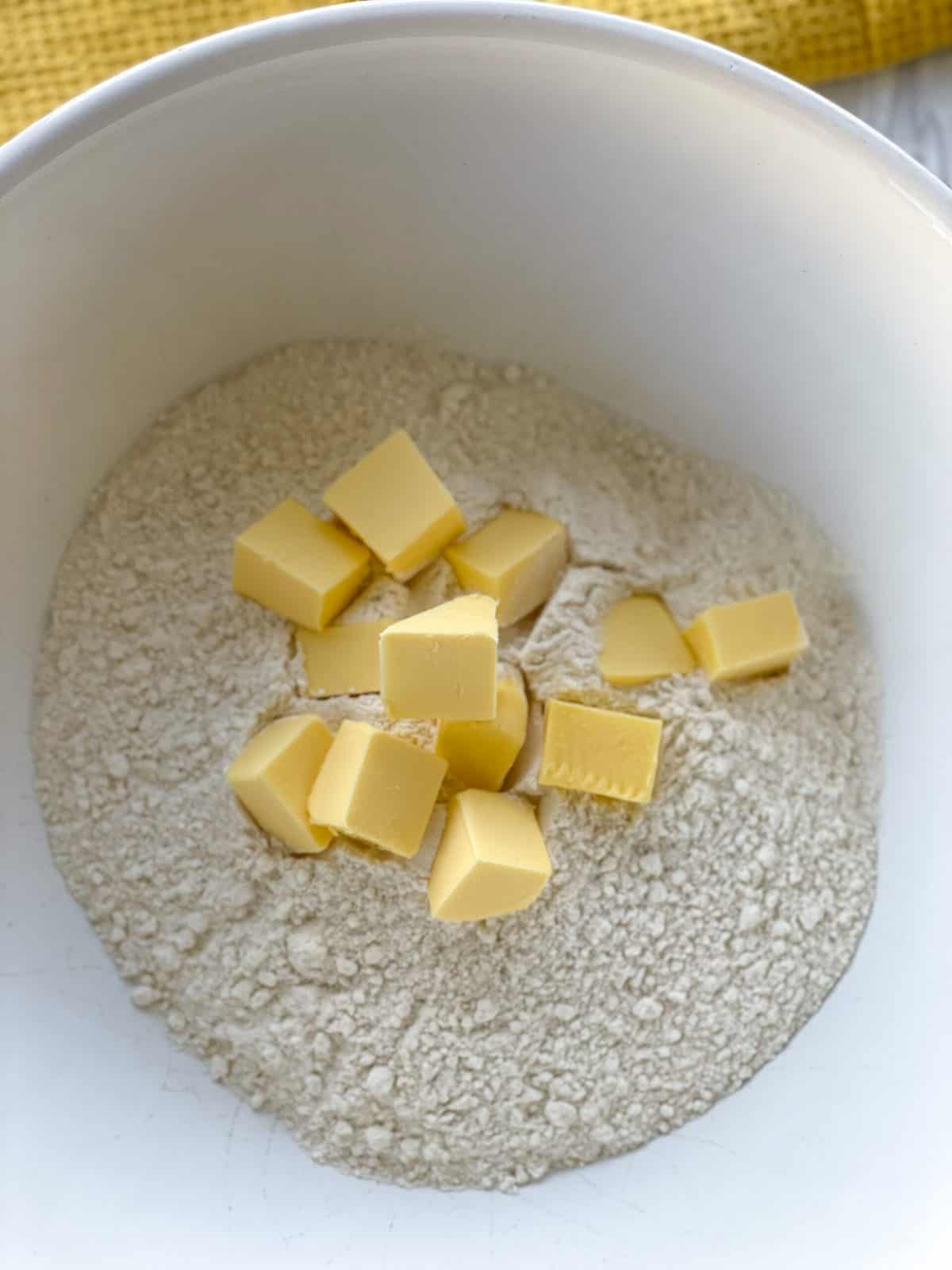 The method is lovely and easy too. Simply rub the butter into the self raising flour, then stir in the sugar, finely chopped dates and mashed bananas. Then combine the eggs, vanilla and honey and mix. I use a runny honey, but clover honey would be lovely too.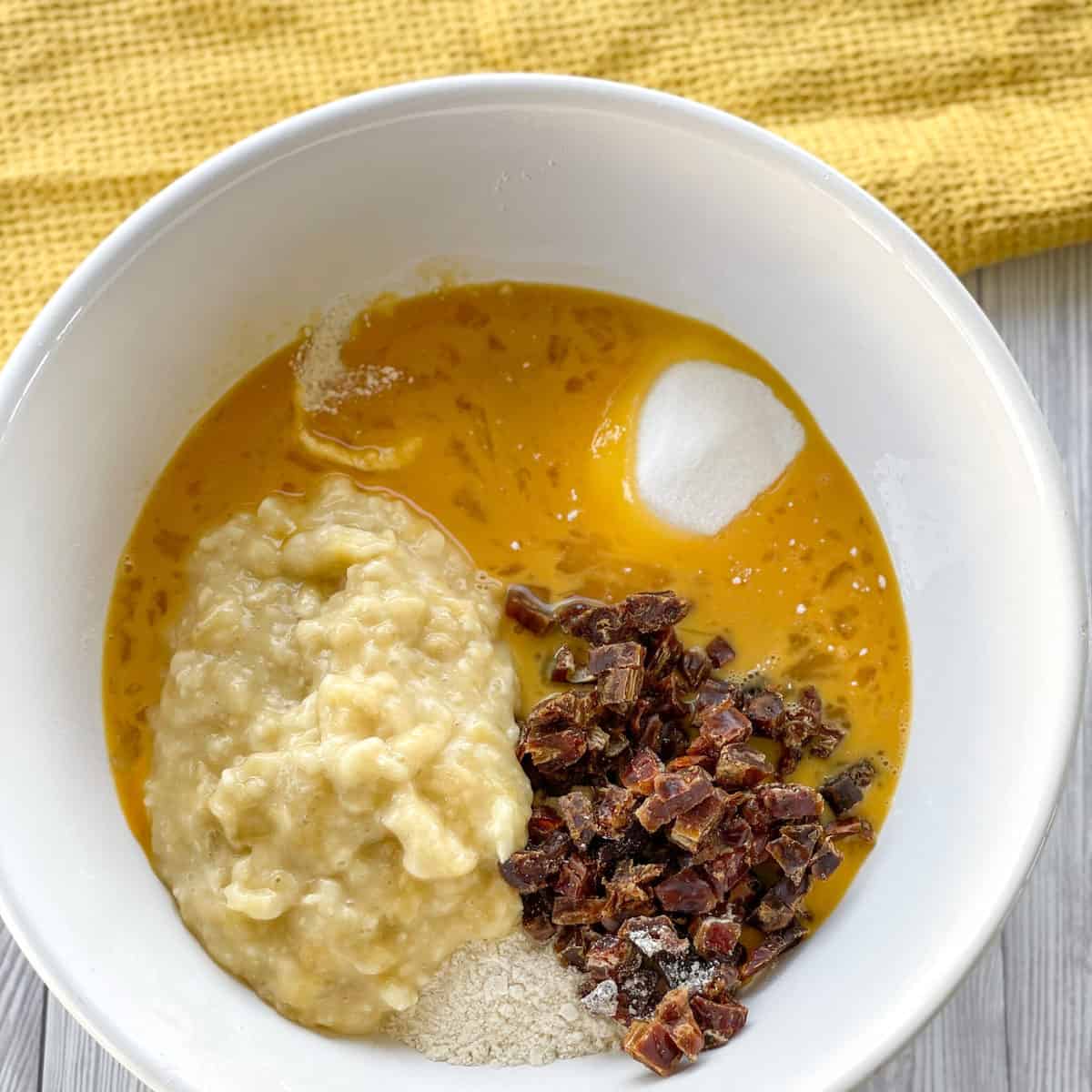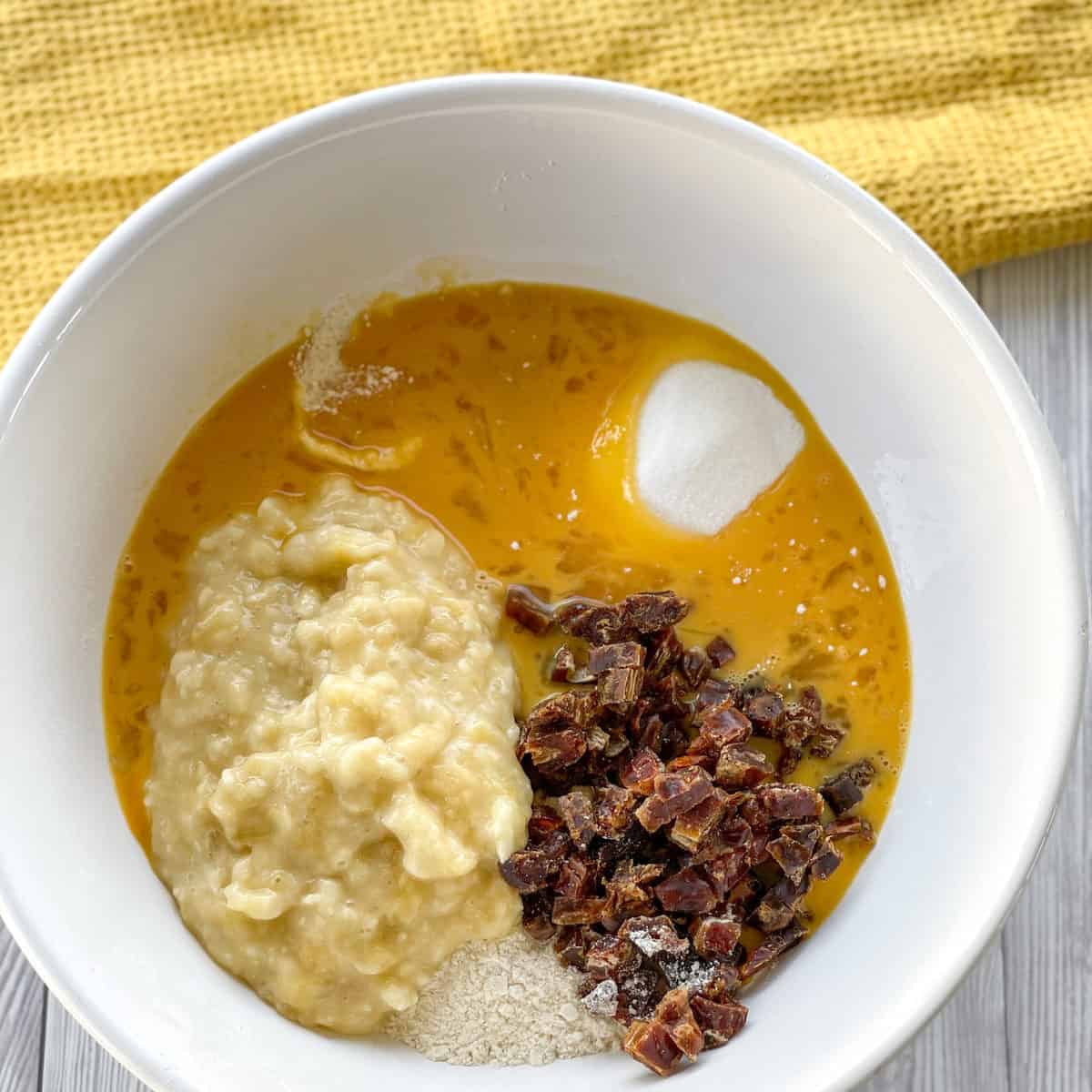 Then it is a matter of spooning it into the prepared loaf tin and spreading until smooth.
This recipe keeps really well and freezes beautifully also. The size of the loaf tin for this recipe is 9 x 5 inches which is approximately 22cm x 12 cm, so quite small but perfect for this recipe.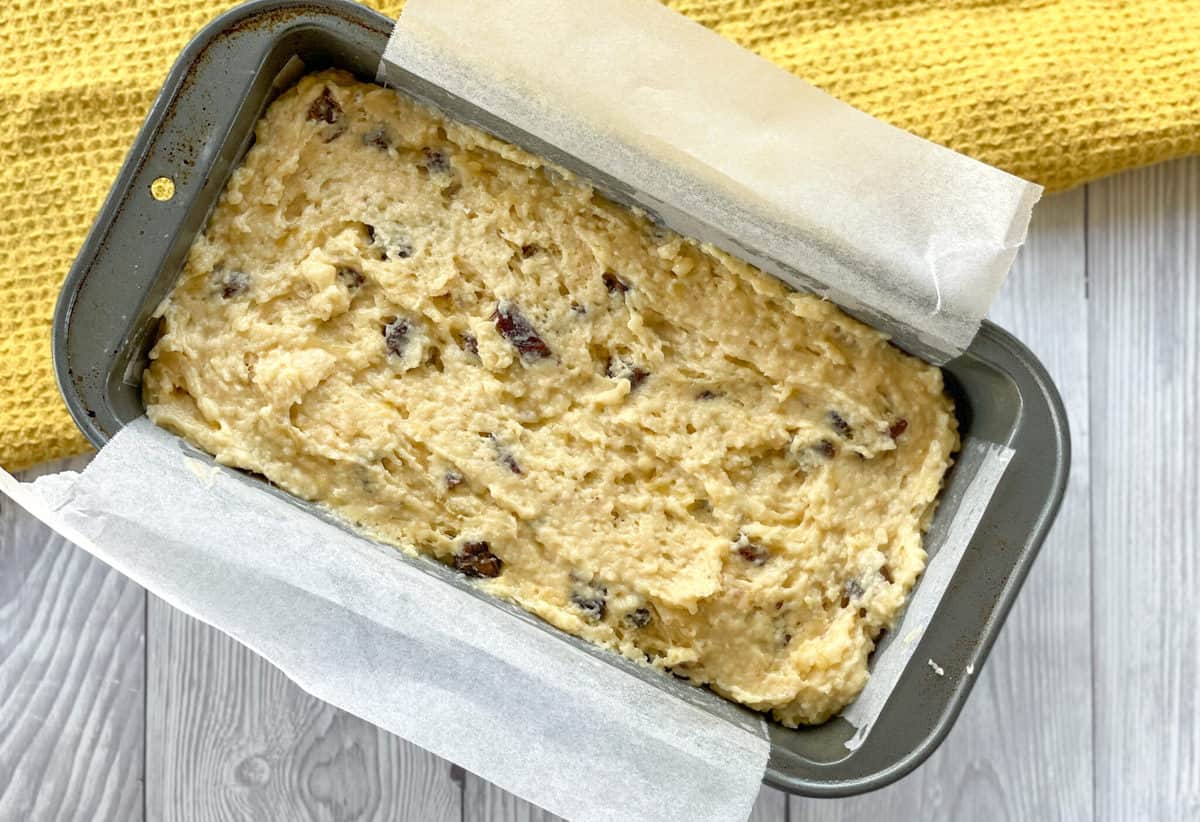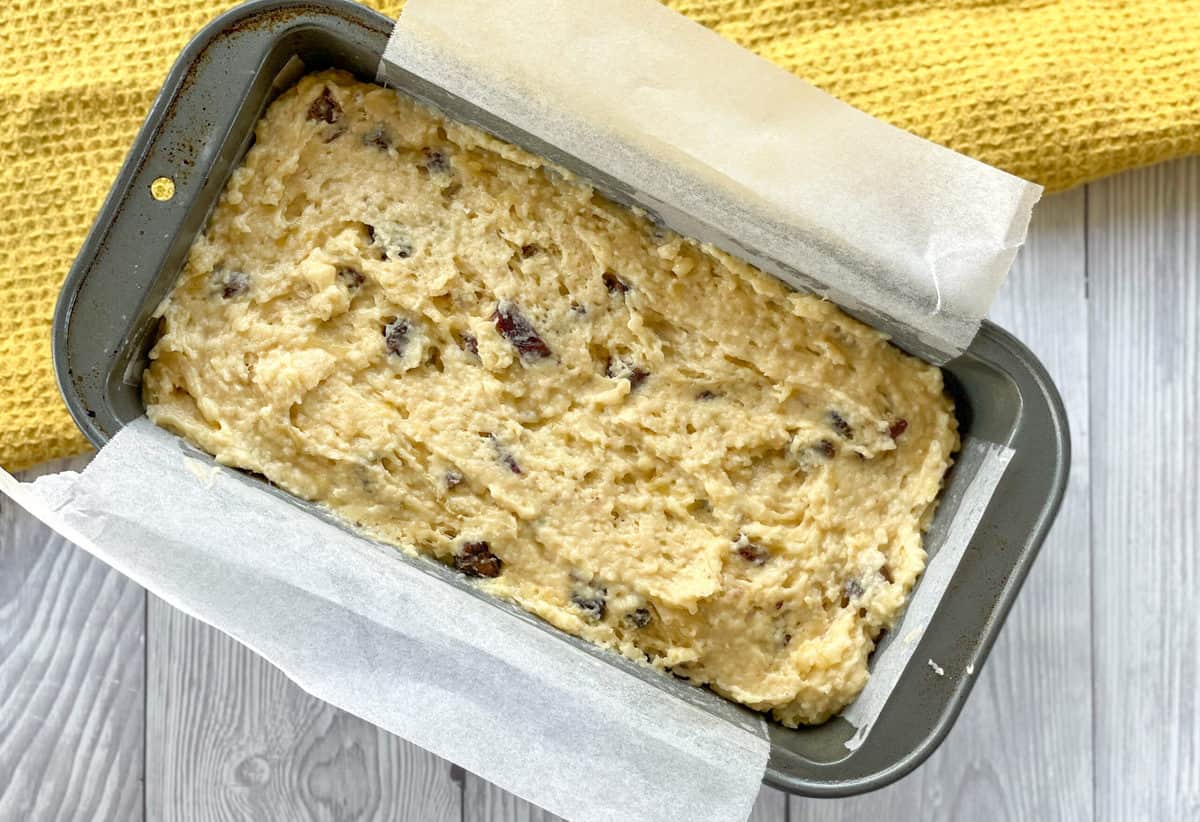 To line a loaf tin I find the best way is to line it in two directions, one wider piece of baking paper laid on the longer side, up the edges to this forms a sling you can lift out once baked, and another thin piece going up the other direction.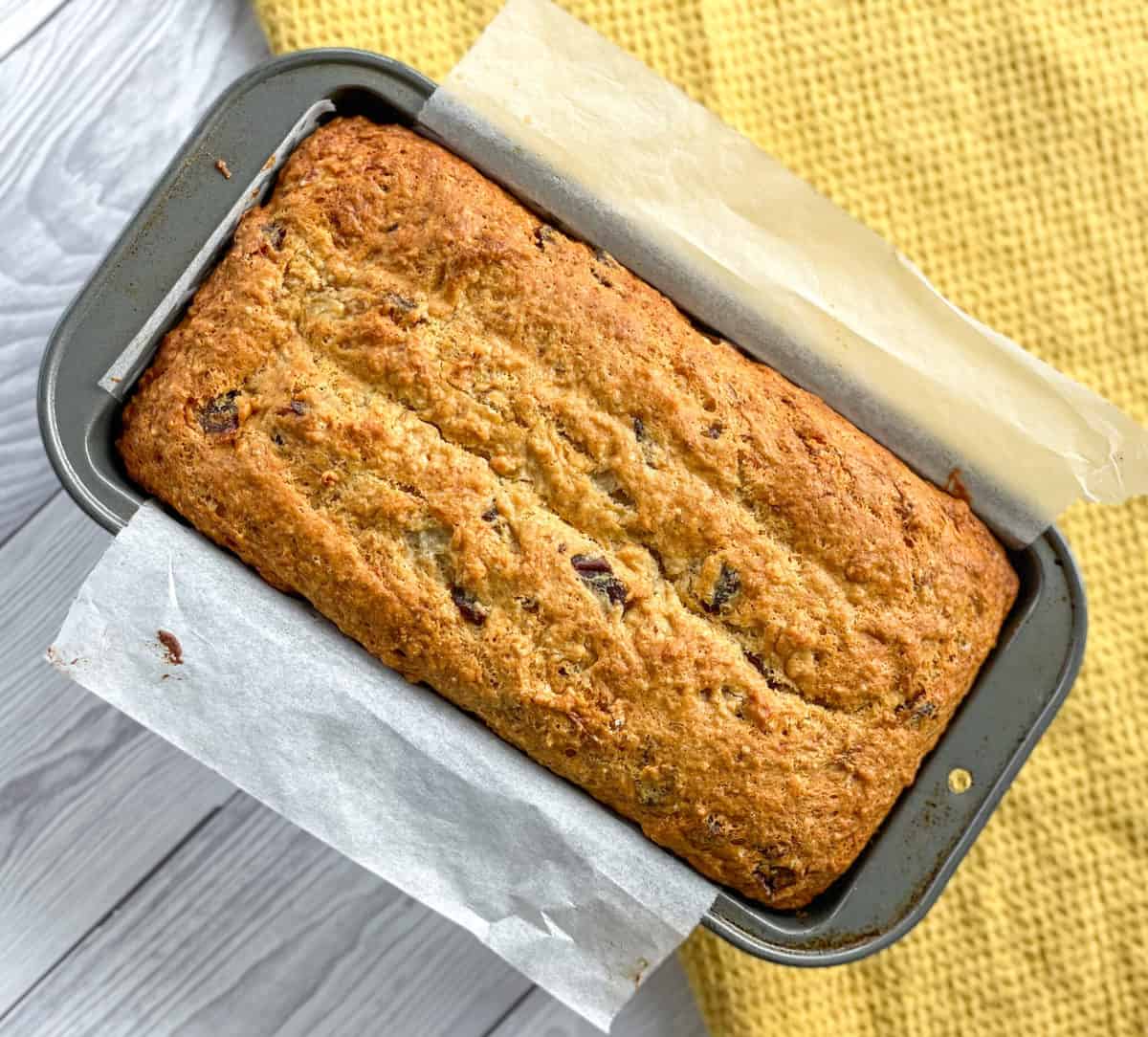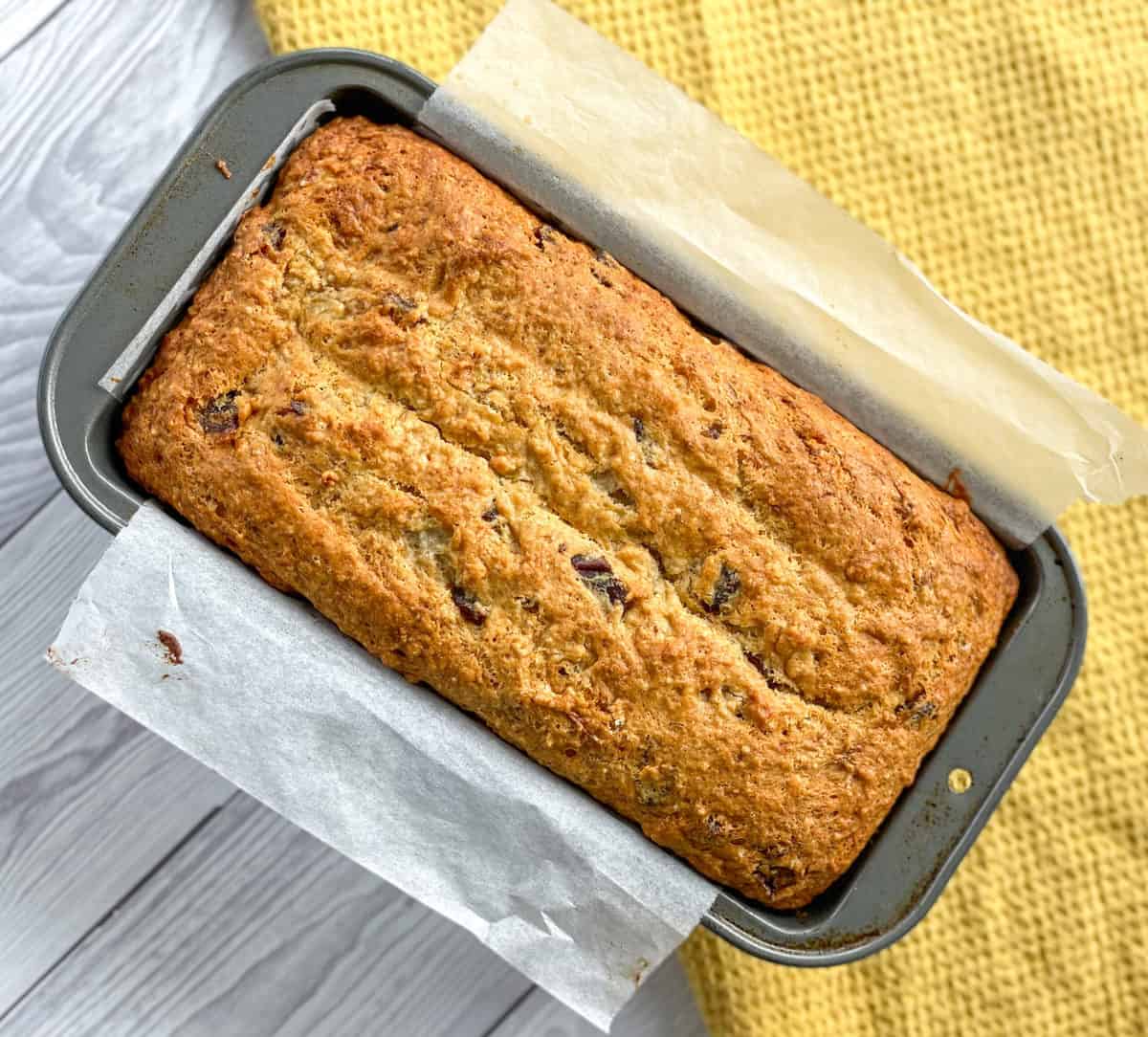 I love baking with banana, such a lovely flavour and I have several recipes which are firm favourites with my followers, check them out below
I hope you enjoy this recipe and add it to your ever growing list of must try baking.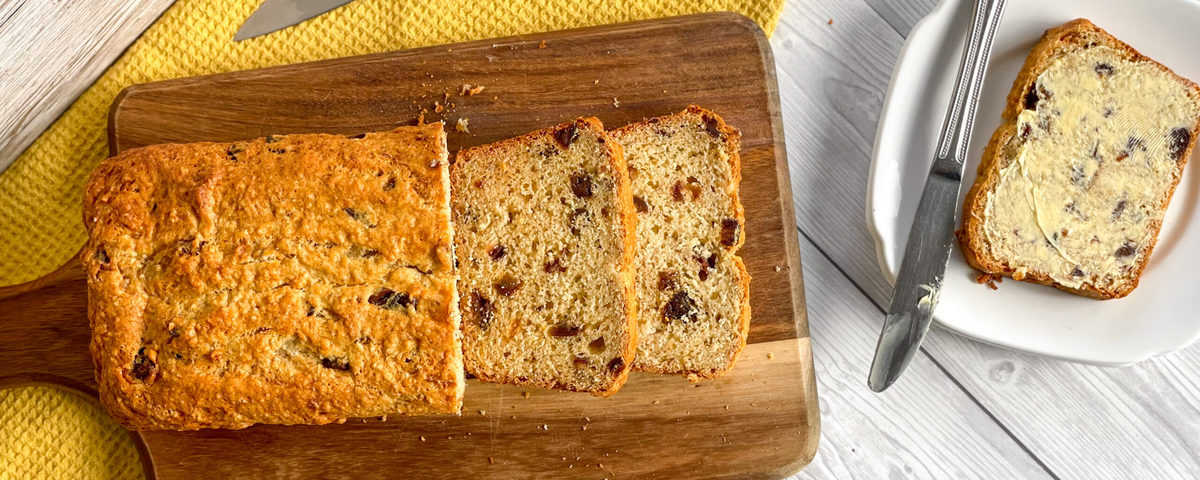 Recipe for Banana and Date Loaf
I cannot wait to hear what you think of this one, be sure to let me know in the comments below.


Thank you so much for stopping by to check out my latest recipes on my blog. If you are not already, be sure to follow me on Facebook or Instagram for more deliciousness, and you can register your email in the subscription box below to receive all my recipes as I publish them.
Happy Baking!
Anna
Pin It! Pinterest!