Delicious Banana Oat Muffin recipe, another lovely Just A Mum banana recipe!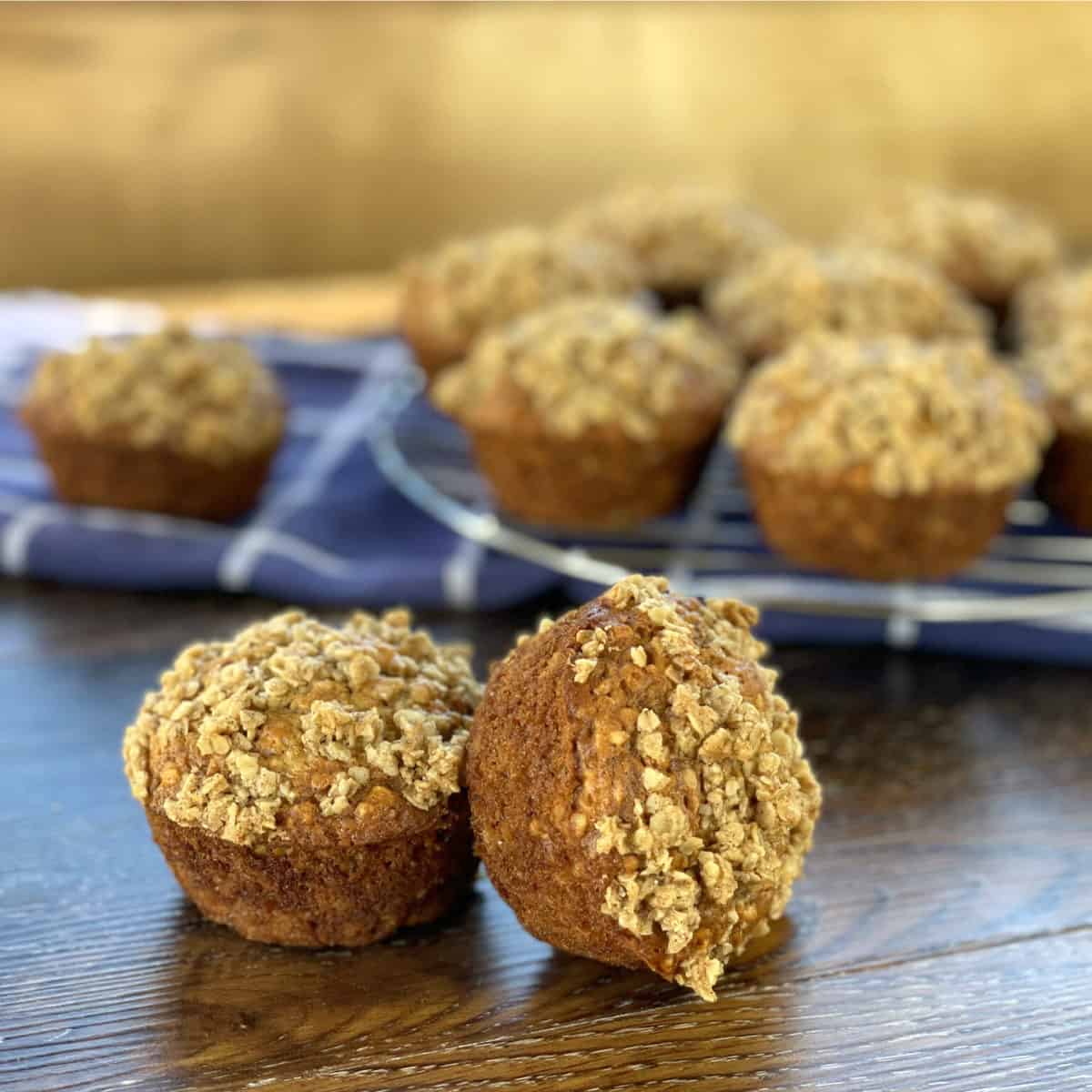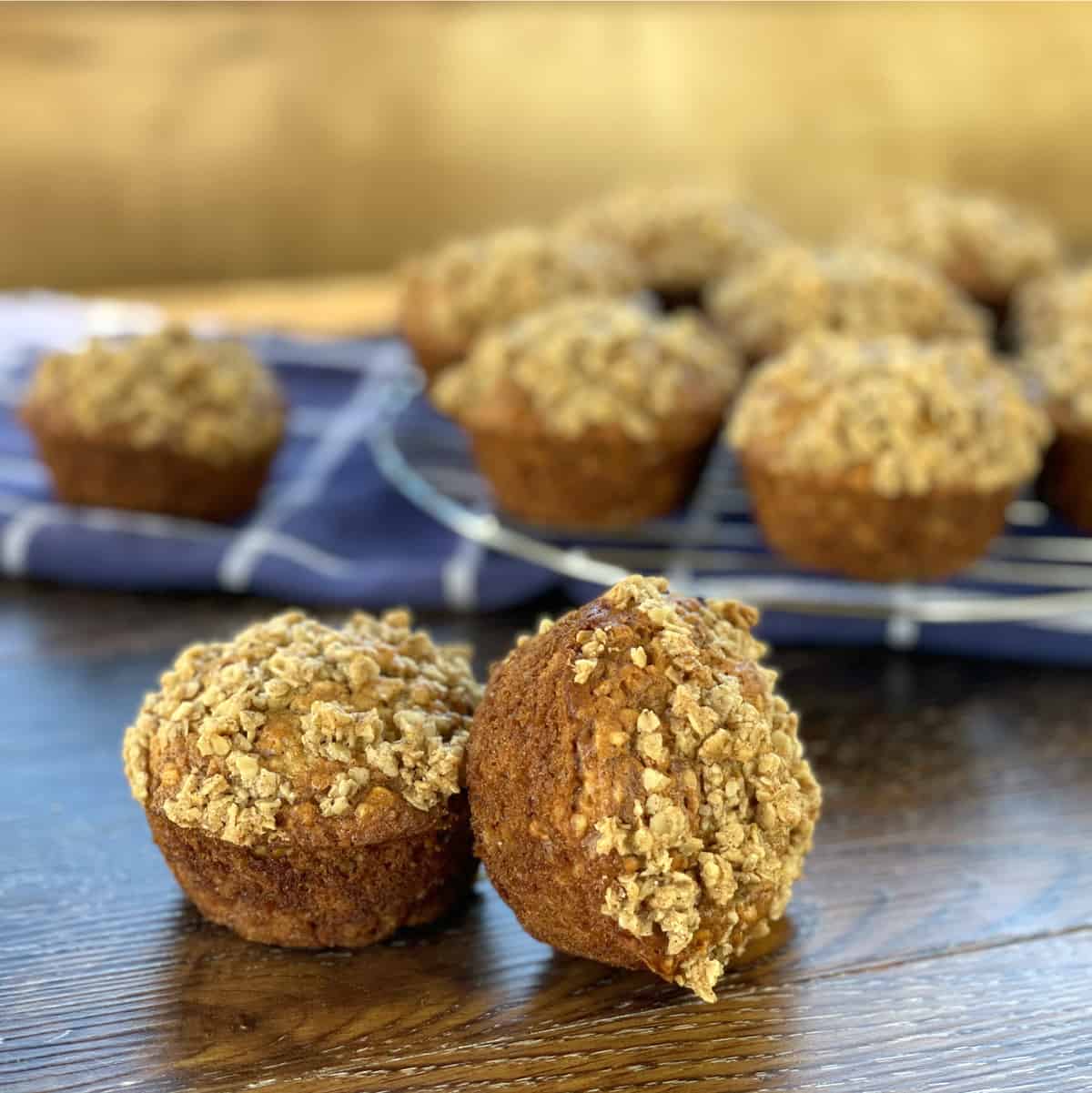 This post includes ingredients gifted by Countdown Supermarkets, all opinions are my own
I love baking with Bananas, they are so easy to work with and we tend to often have bananas from the weekly grocery shop go brown on us! The kids either eat one a day or none a day, there seems to be no middle ground!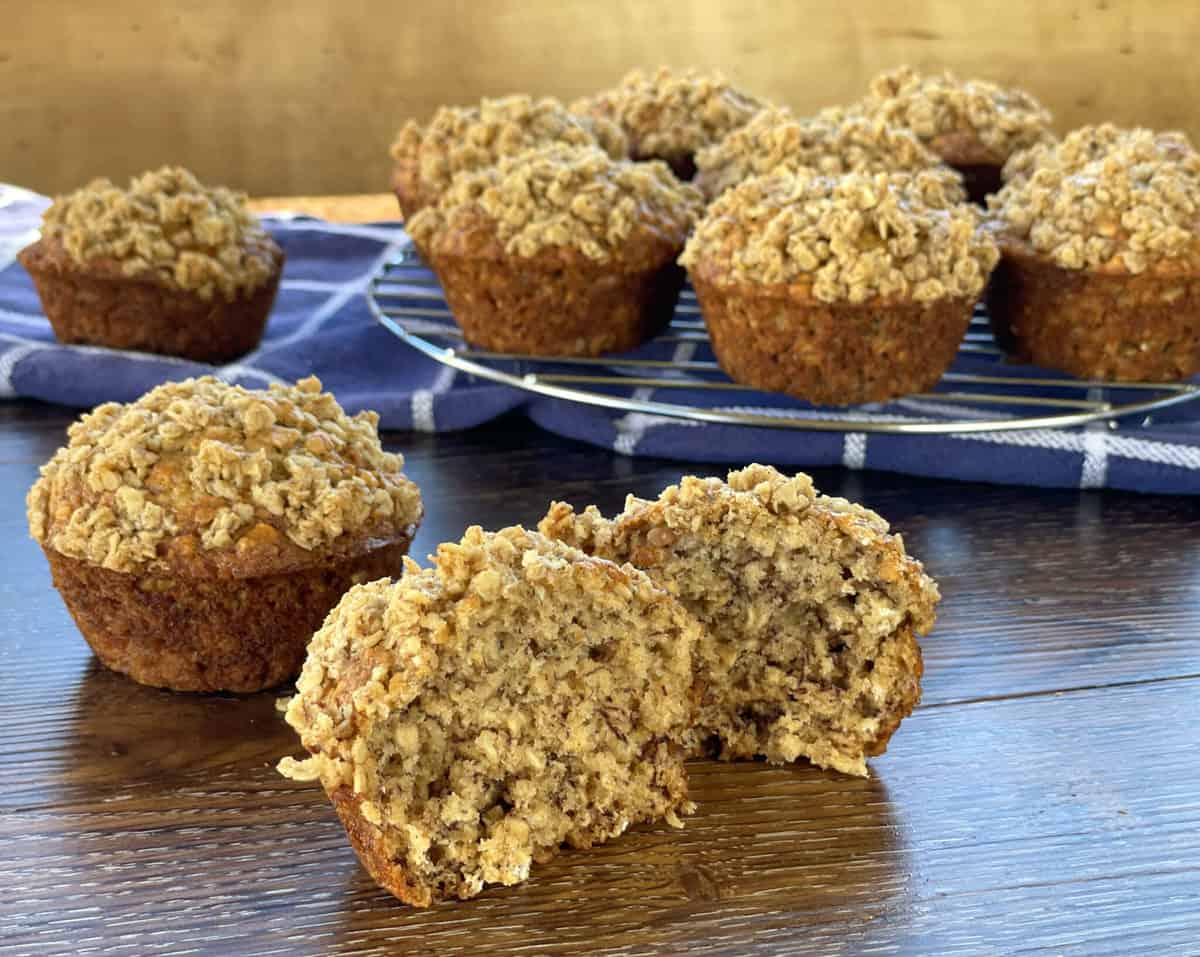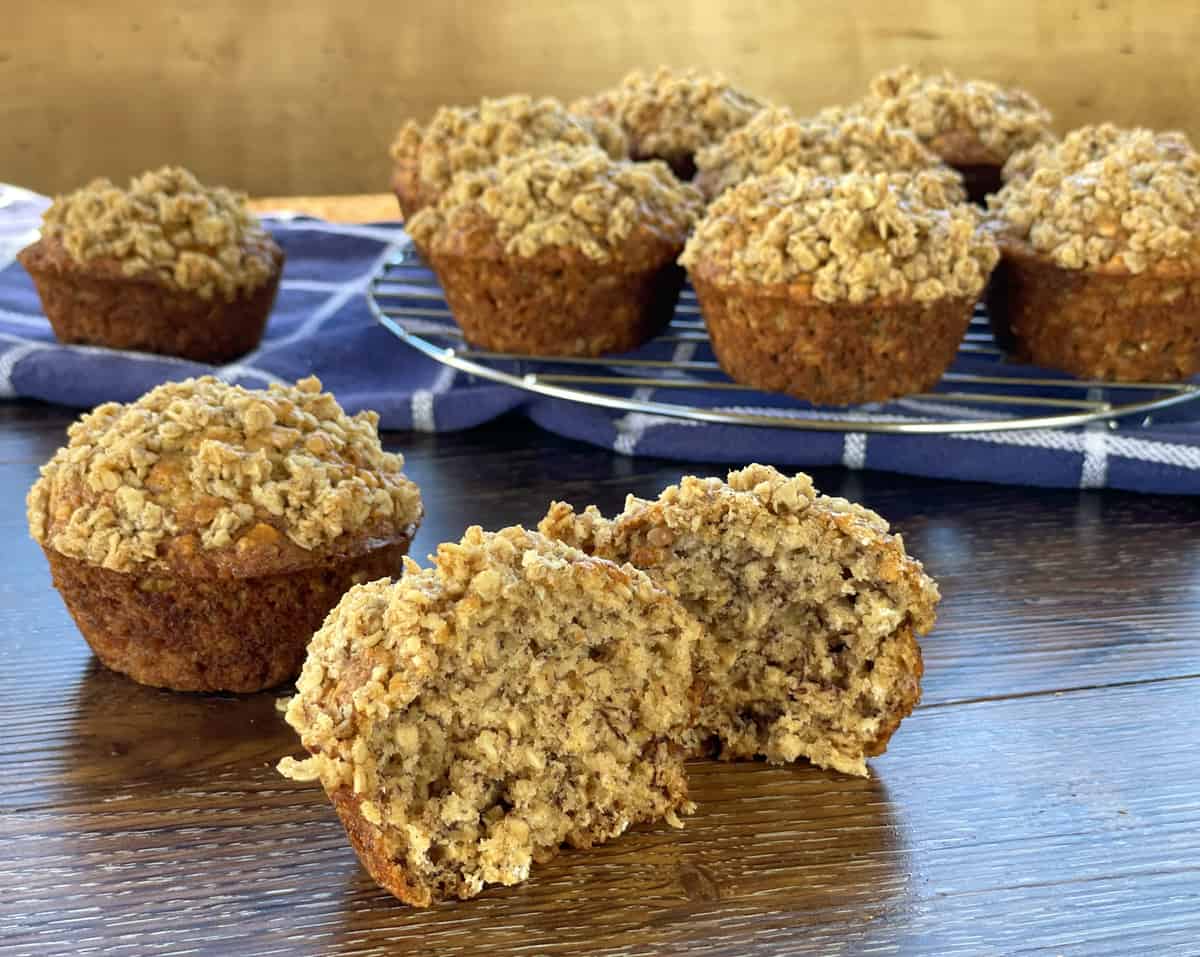 But that is good for me as it means I can use the brown bananas in baking. I have several banana recipes on the blog but feel like I can always have more so I have been pouring over the recipe books to find some new ones. Well new to me!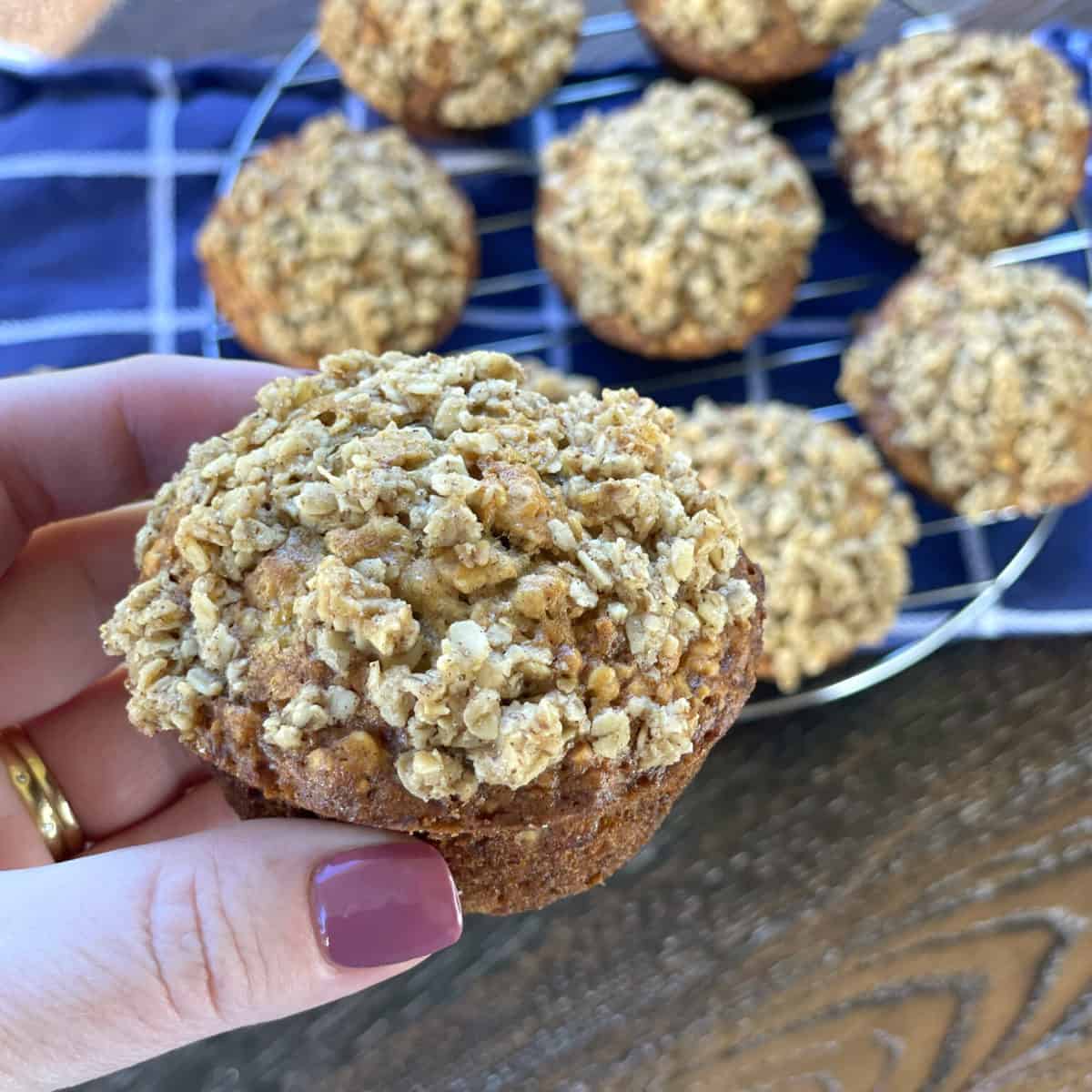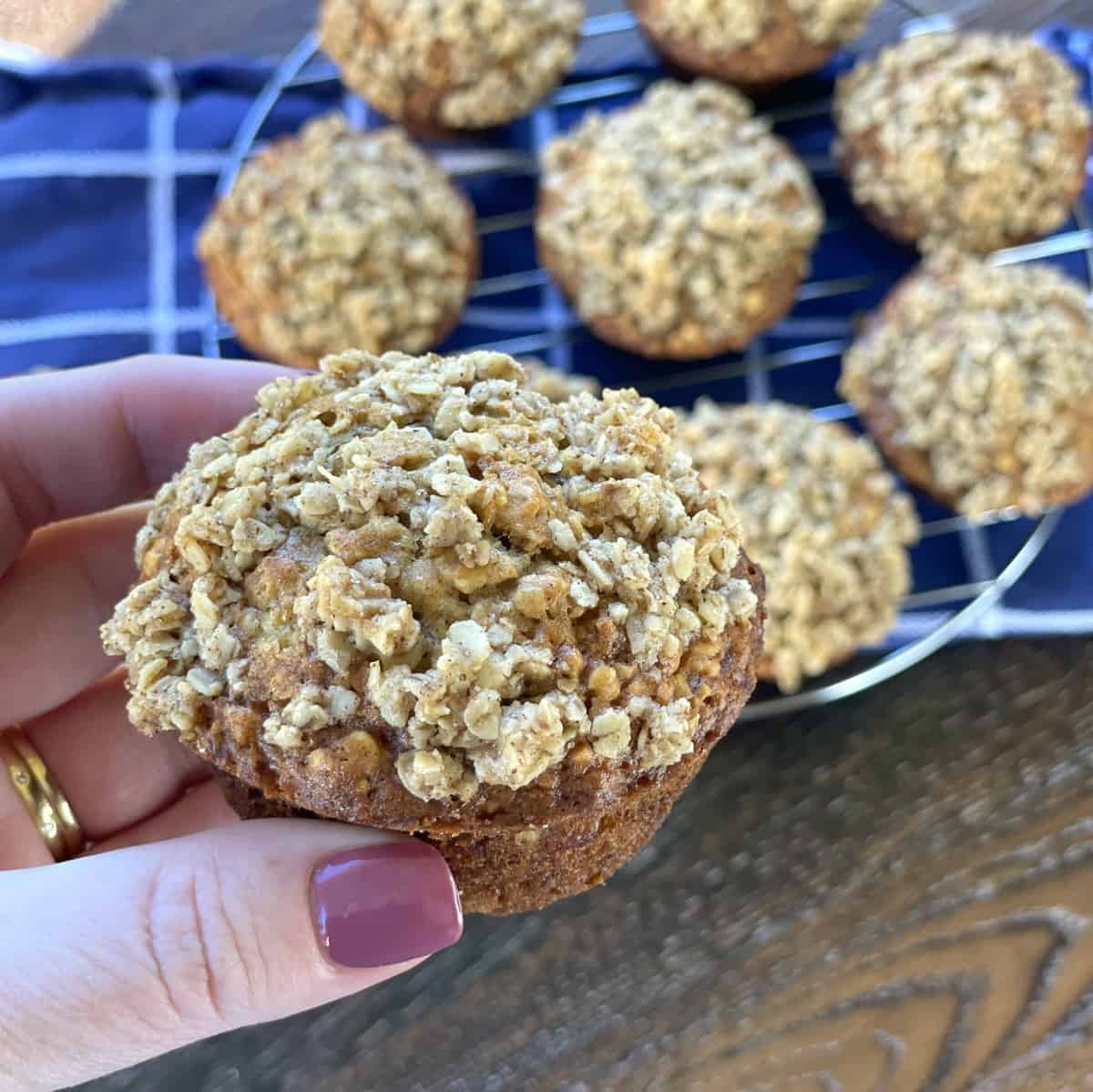 I have an abundance of rolled oats in the cupboard at the moment so this recipe was meant to be. It is a lovely Banana Oat Muffin that is soft and moist with a tasty brown sugar, cinnamon, butter & oats topping which finishes it off beautifully. Simple ingredients.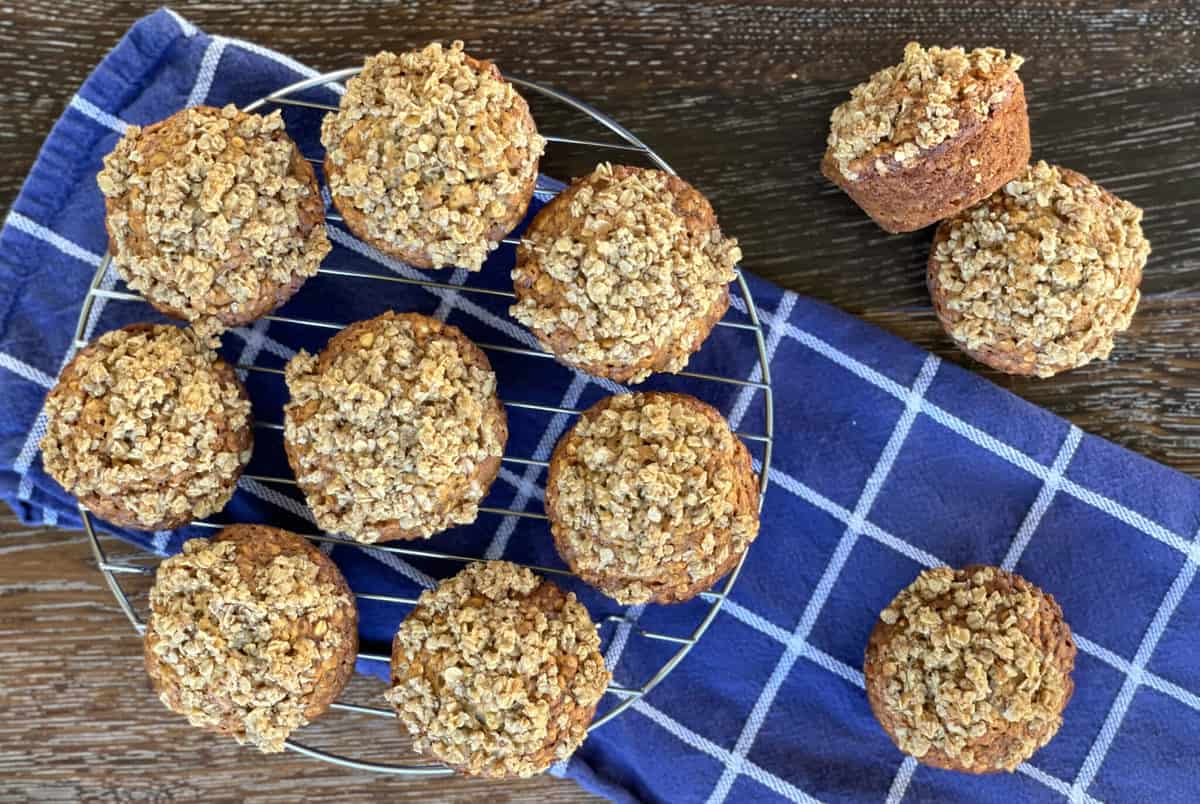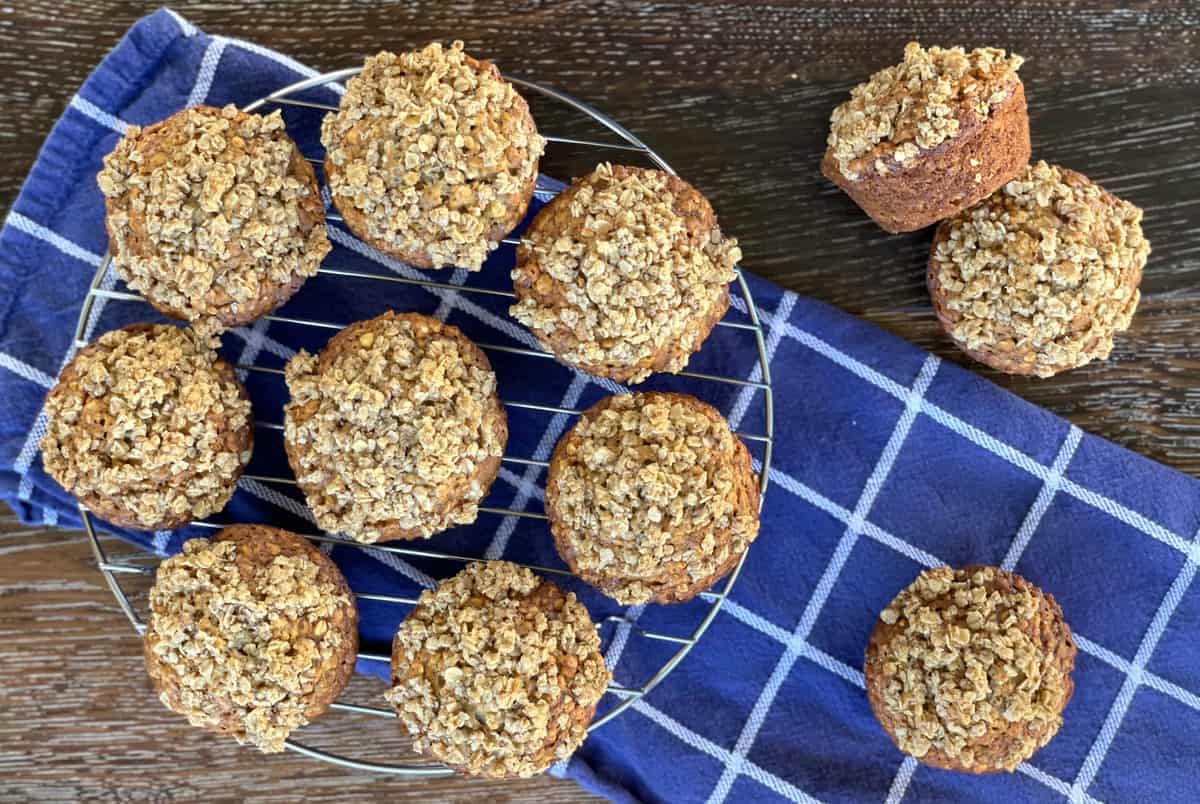 To make this recipe you will need
Rolled Oats

Flour

Sugar

Baking Powder

Baking Soda

Salt

Cinnamon

Eggs

Vanilla Essence

Oil

Bananas – really really ripe ones!

Brown Sugar

Butter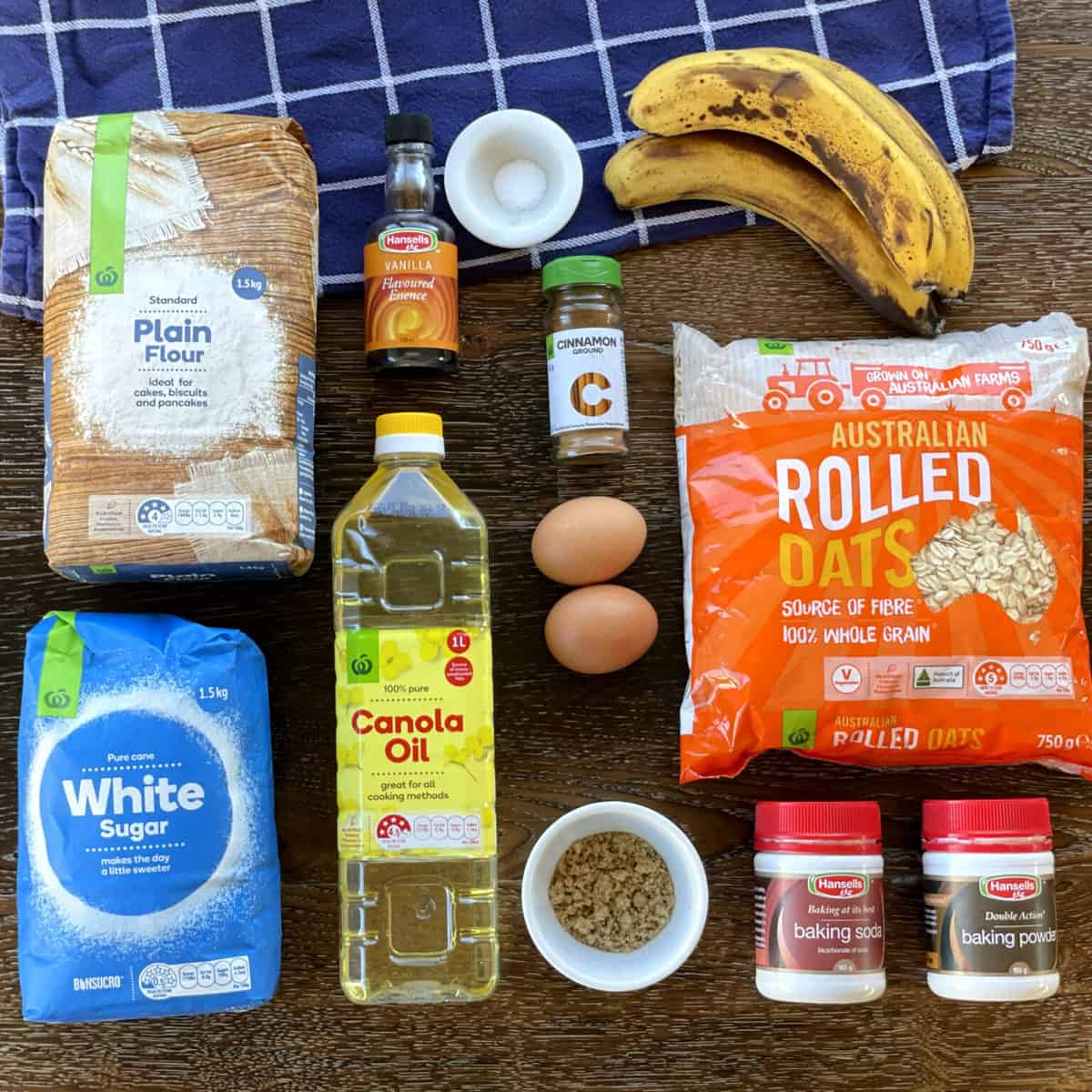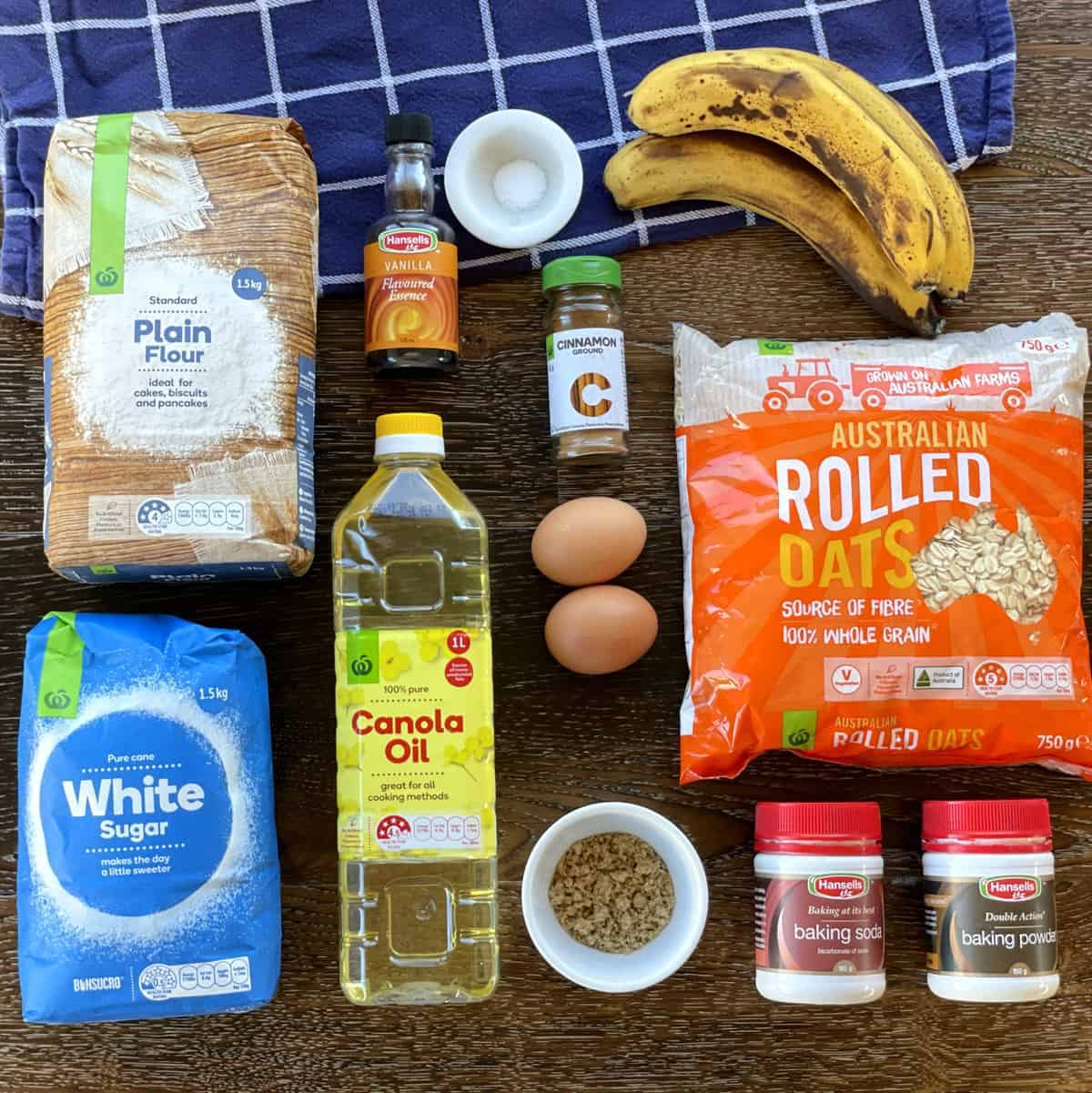 Muffin recipes are always easy as they are simply a matter of combining the wet and dry ingredients. There are a few tips I have for this recipe to be a success.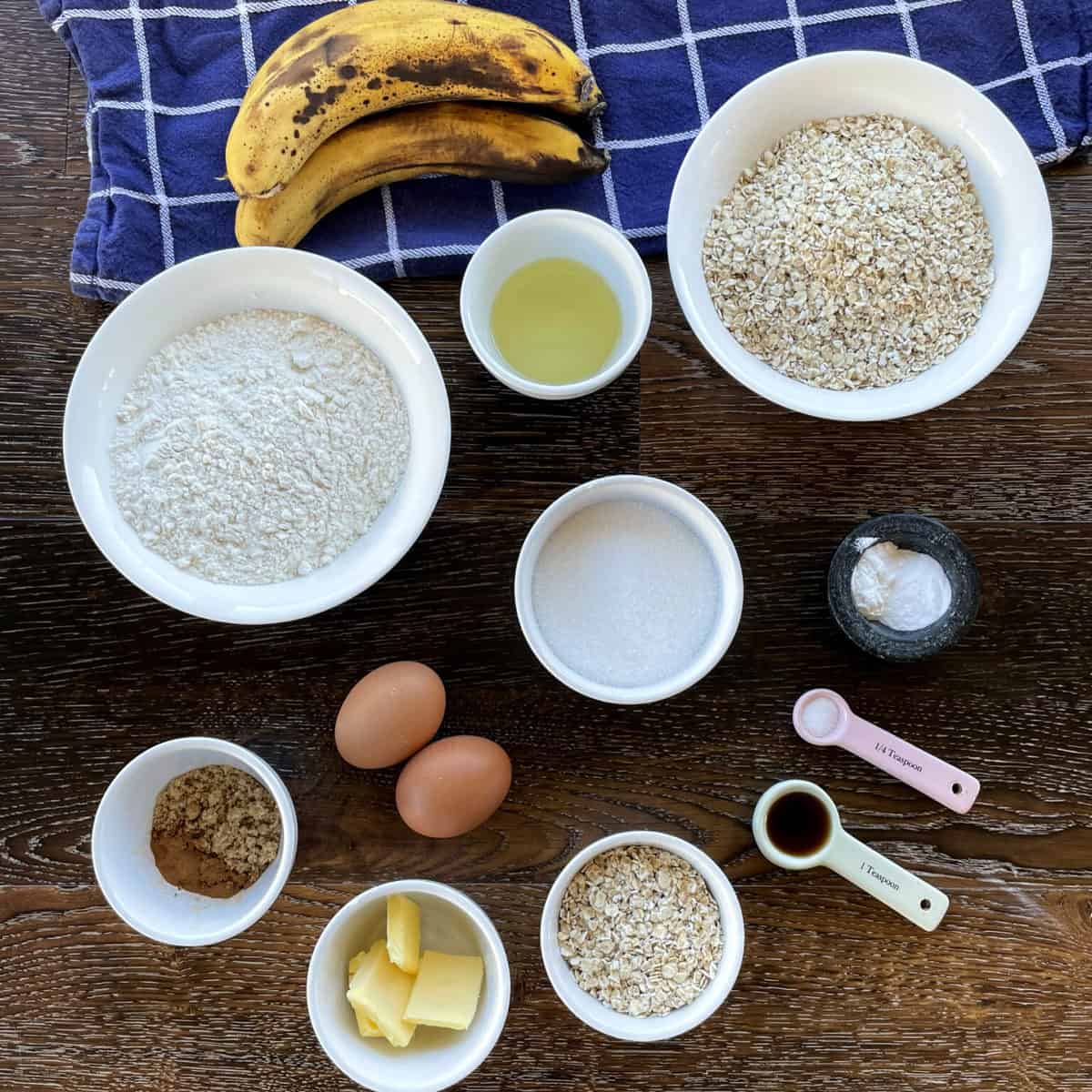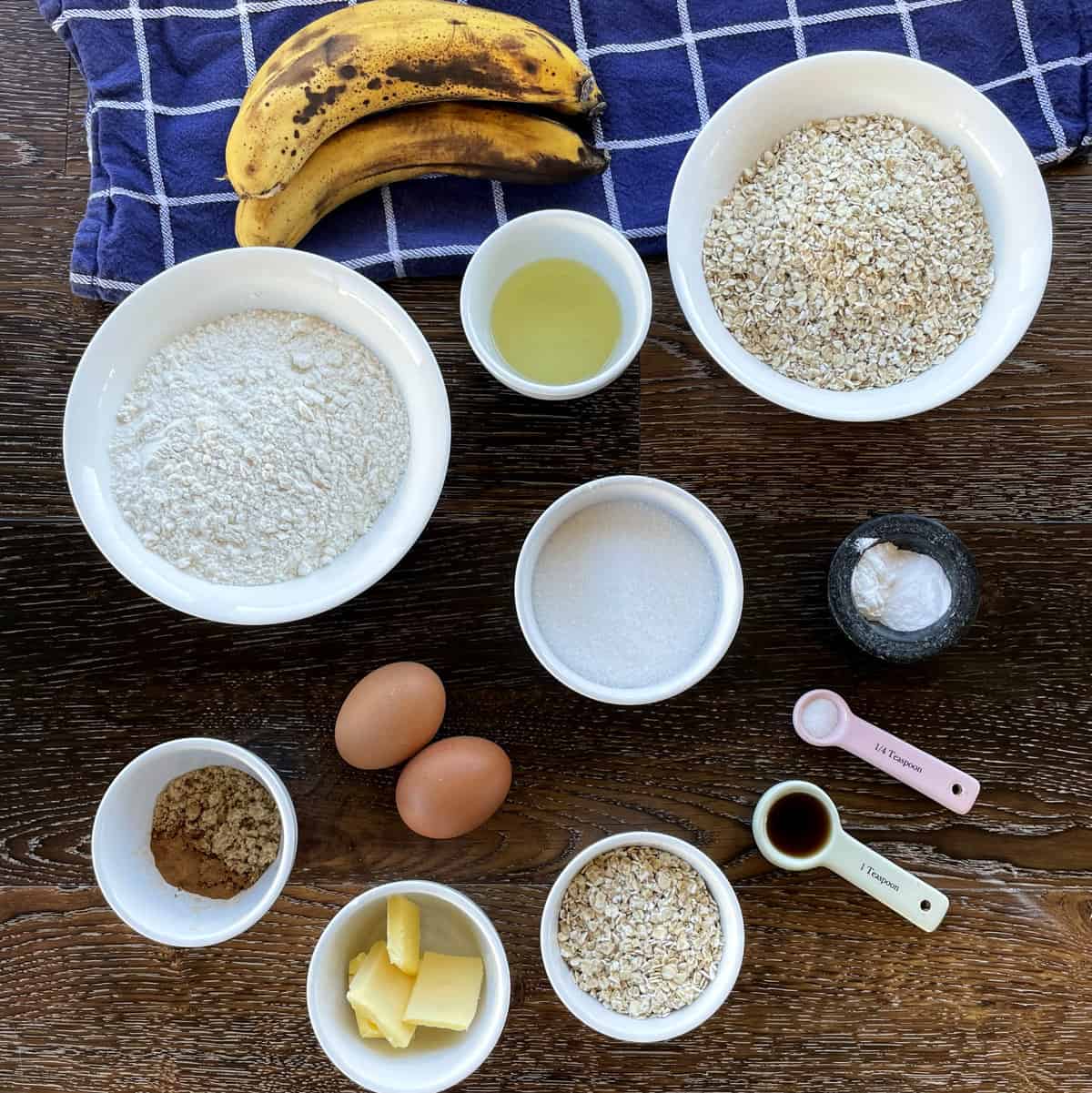 The first tip is that the bananas need to be super ripe and brown. This adds to both the flavour and moisture of the muffins. If you don't use super ripe bananas you will find the banana flavour is not as strong and they may be a little on the dry side. So leave those bananas for an extra day or two!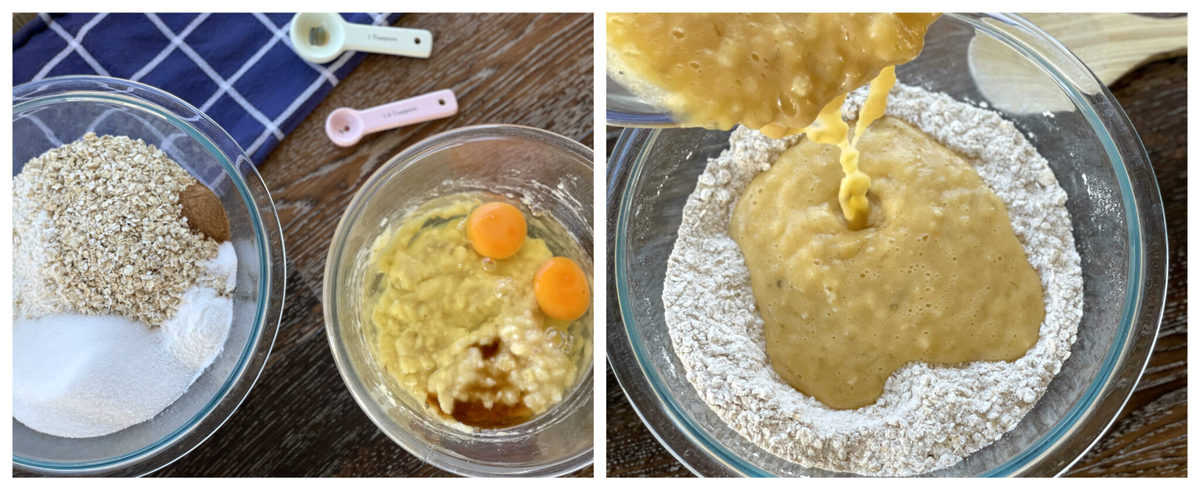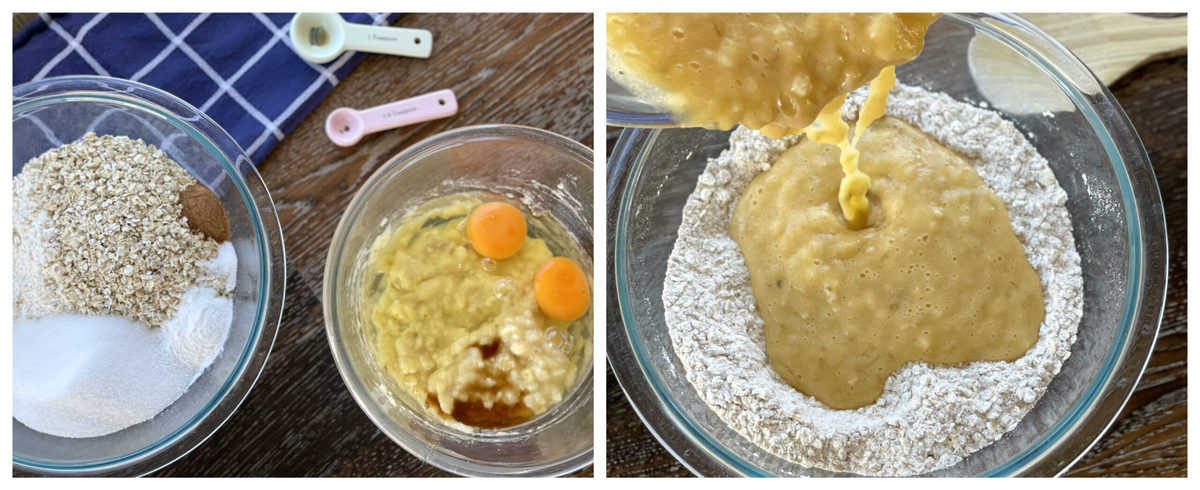 The next tip is one for all muffins and that is to not over mix them. If you over beat muffins they tend to be tough and rise weirdly and that doesn't sound good at all!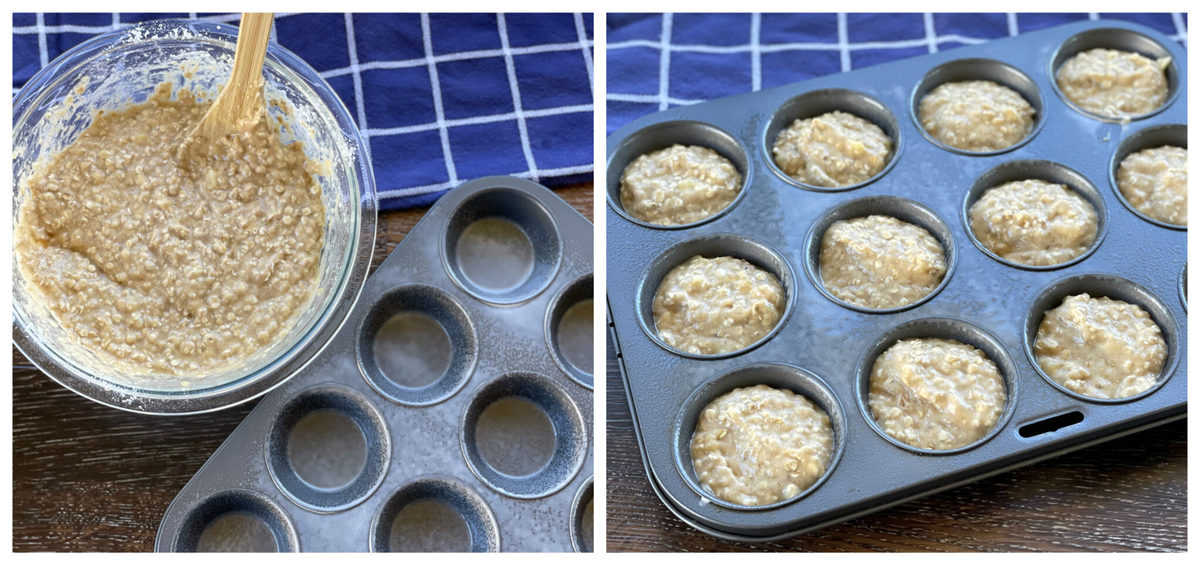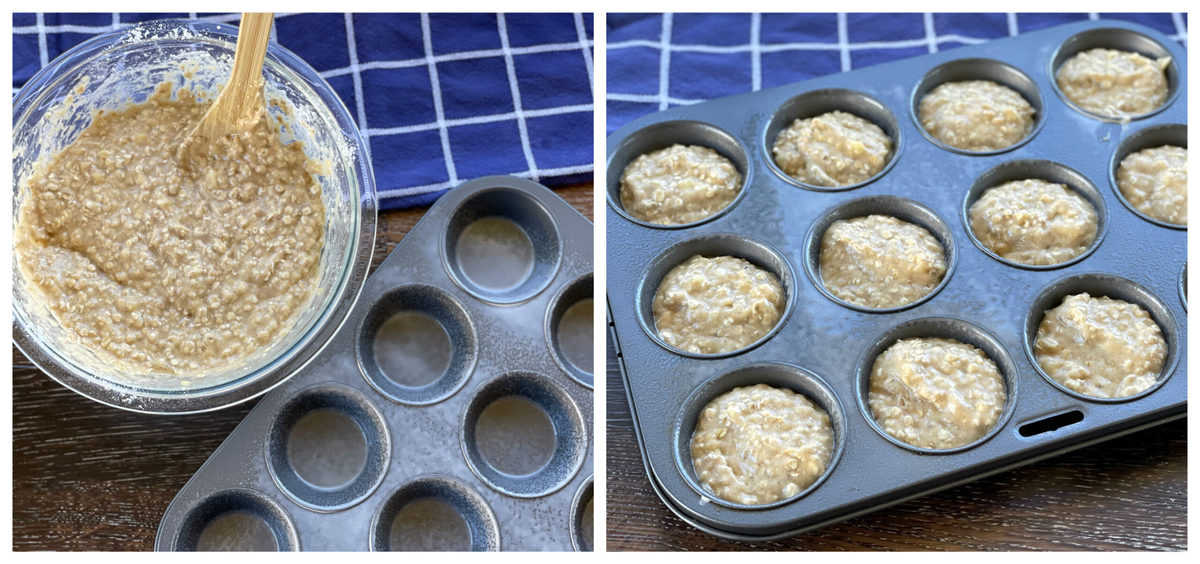 I have amended this recipe a little from the original as I like to do, adding another egg and lovely topping. The topping is simply a combination of brown sugar, butter, cinnamon and rolled oats. You can leave this out but it really does add something special to finish the muffin.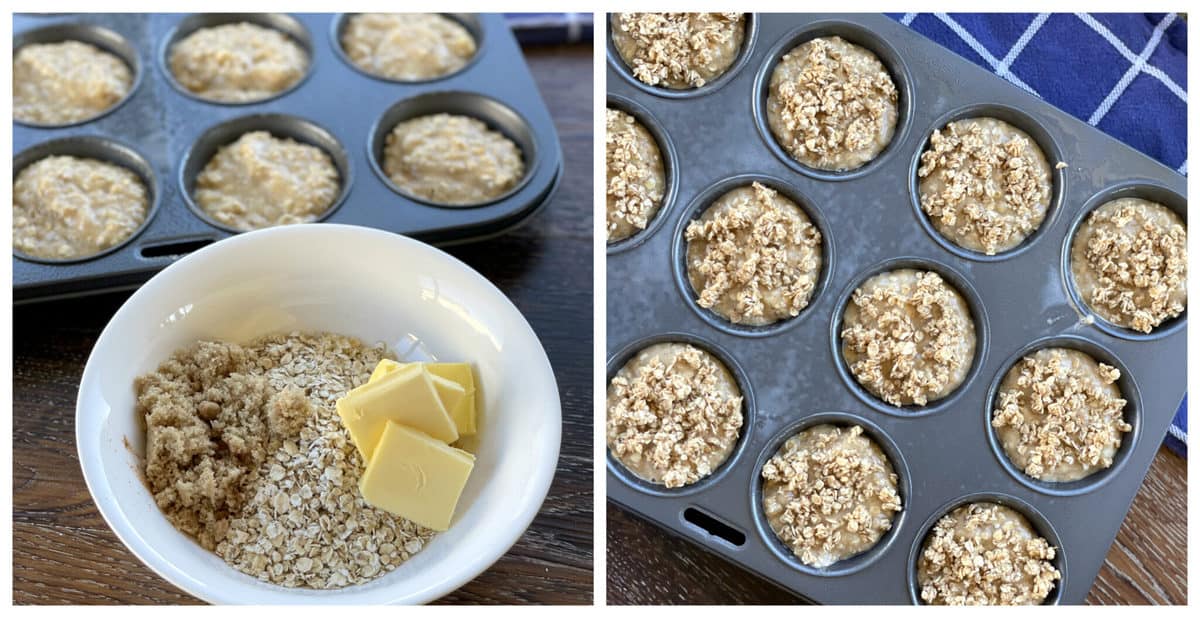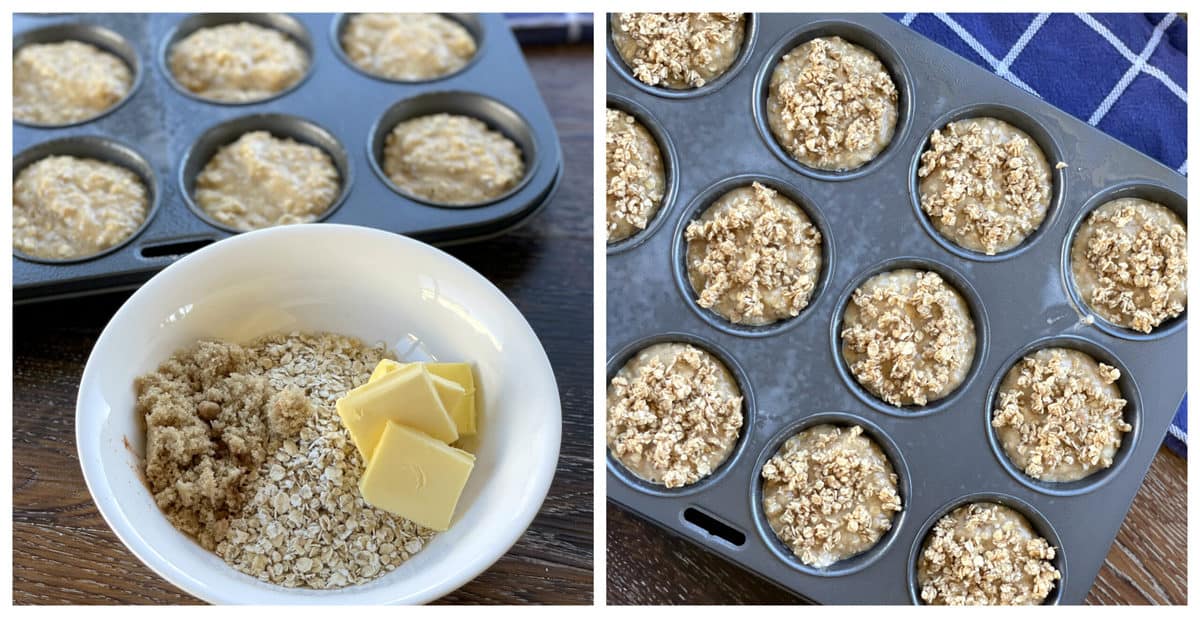 These take about 20 minutes to bake for a standard size muffin, they are baked when the topping is lightly golden and they spring back to the touch.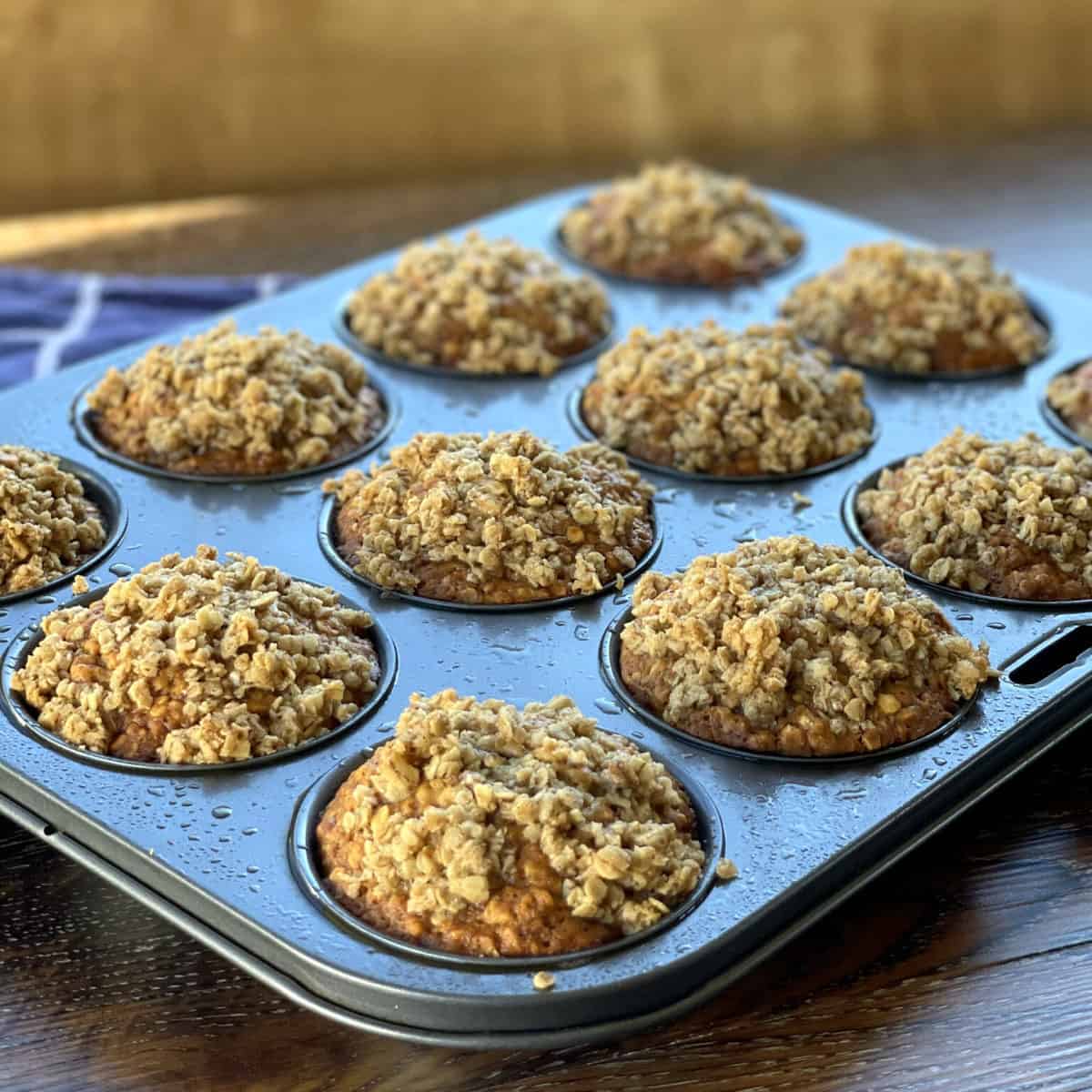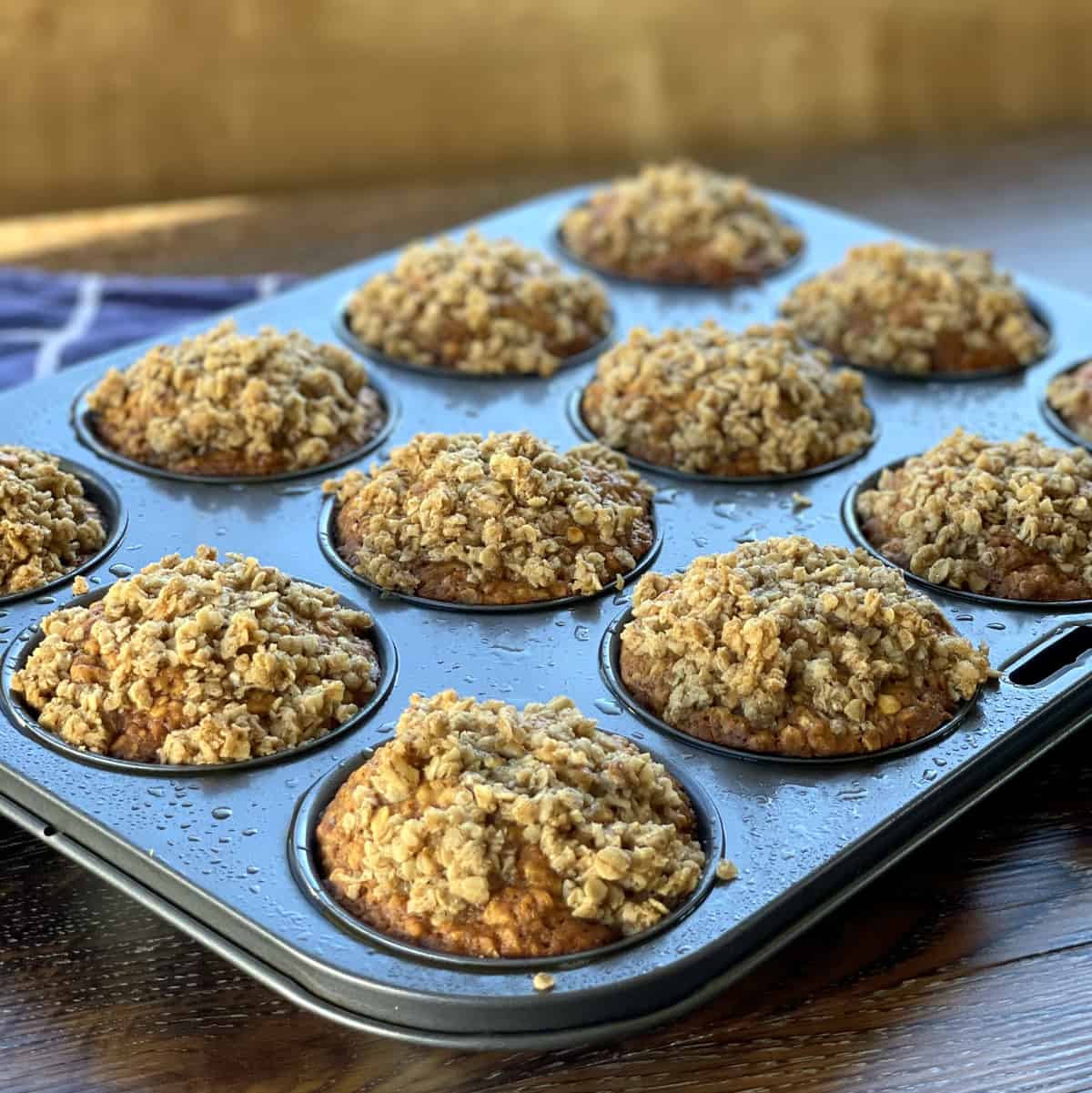 These will freeze well. To freeze muffins you want to either store them in an airtight container or freeze them in one layer then transfer them to a ziplock bag and ensure it is completely airtight and then store in the freezer.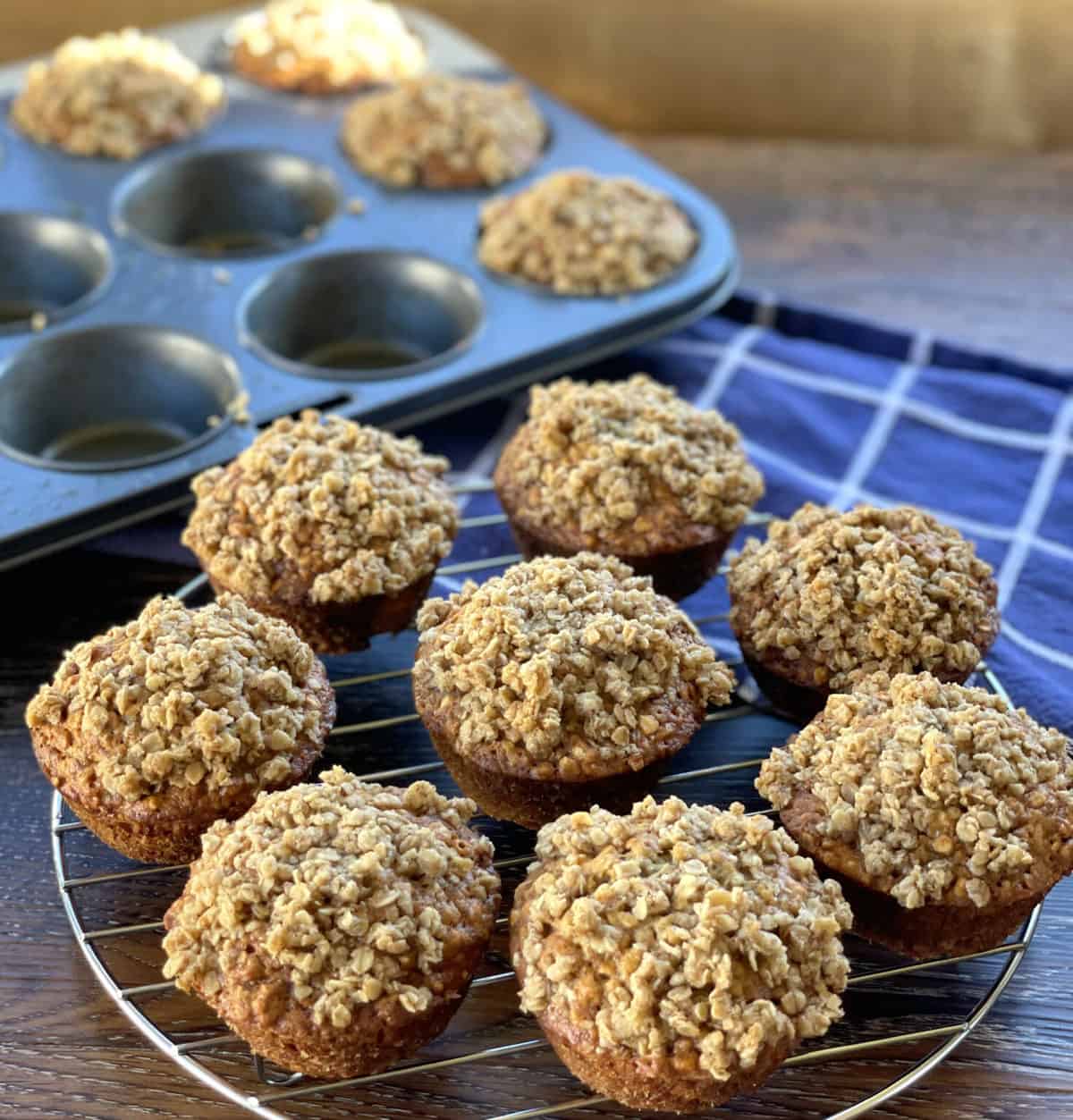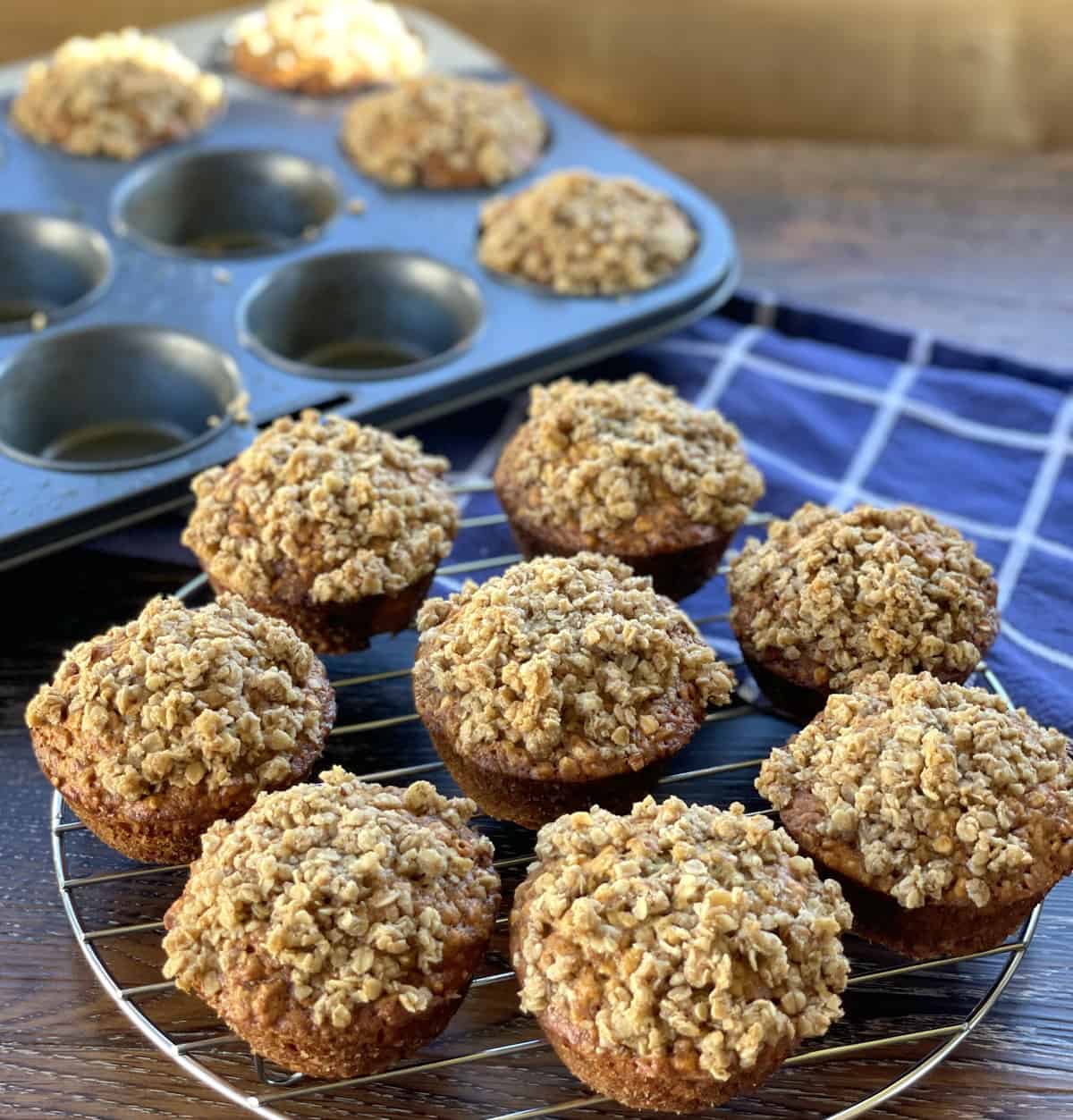 These muffins would be perfect as a breakfast muffin, for lunchboxes or afternoon tea – or a sneaky dessert warmed with yoghurt!
If you are a fan of banana recipes then check out these ones below, just a small selection of what I have here on my blog, simply click the title to go straight to the recipe
Onto this recipe for Banana Oat Muffins
I cannot wait to hear what you think of this one! Be sure to let me know in the comments below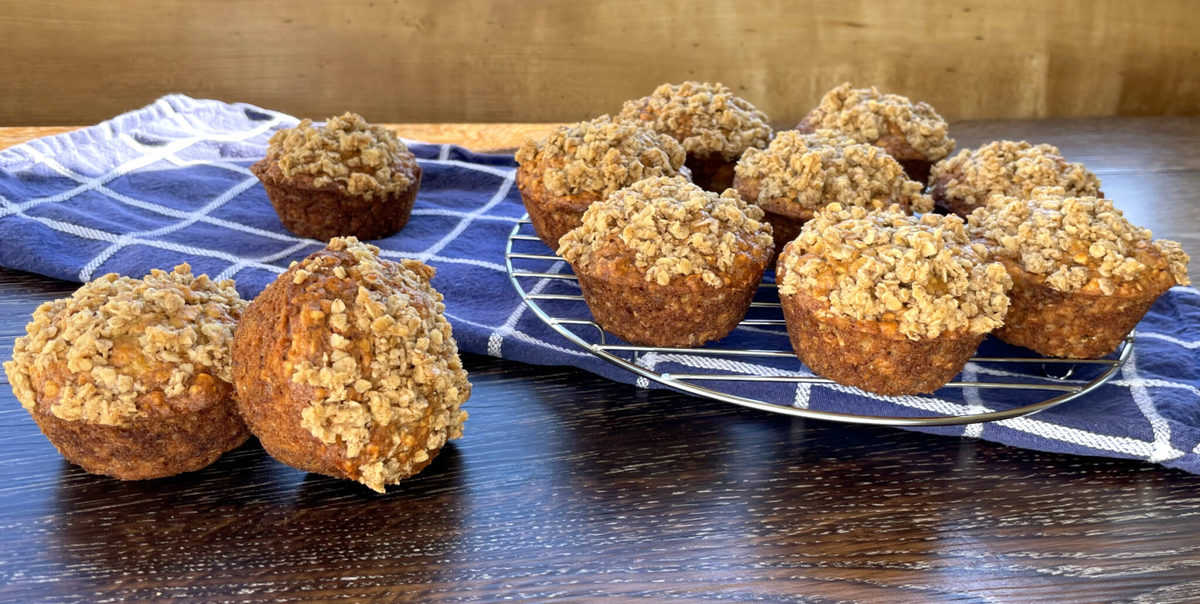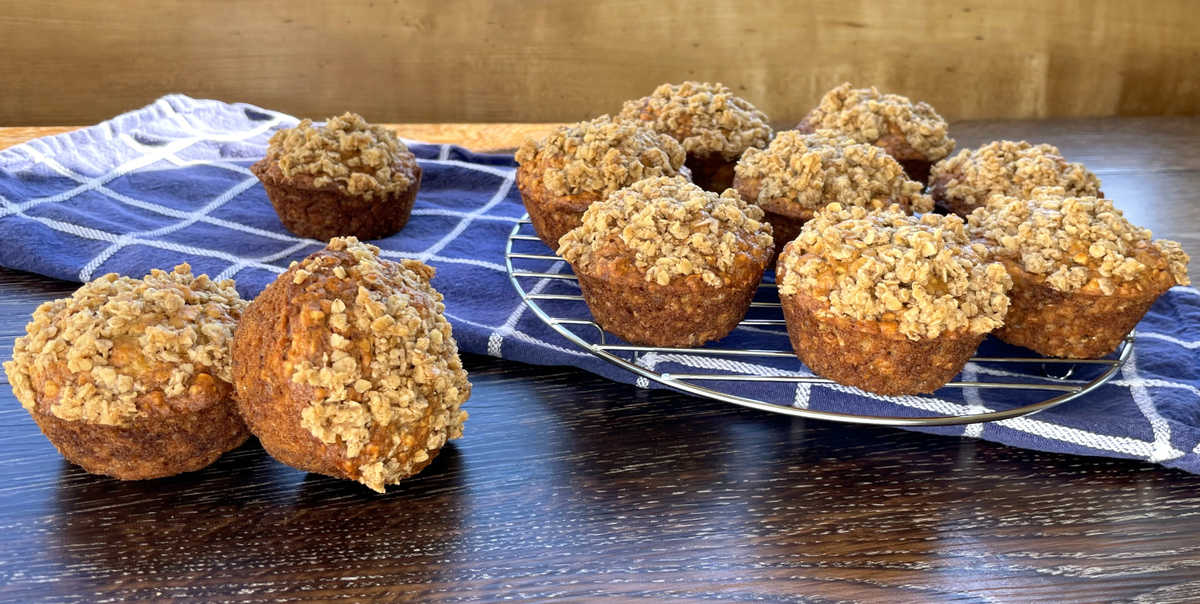 Thank you so much for stopping by to check out my latest recipes on my blog. If you are not already, be sure to follow me on Facebook or Instagram for more deliciousness, and you can register your email in the subscription box below to receive all my recipes as I publish them.
Happy Cooking!
Anna
Pin It! Pinterest