Absolutely divine Double Chocolate Banana Loaf, such an easy recipe to make for an indulgent treat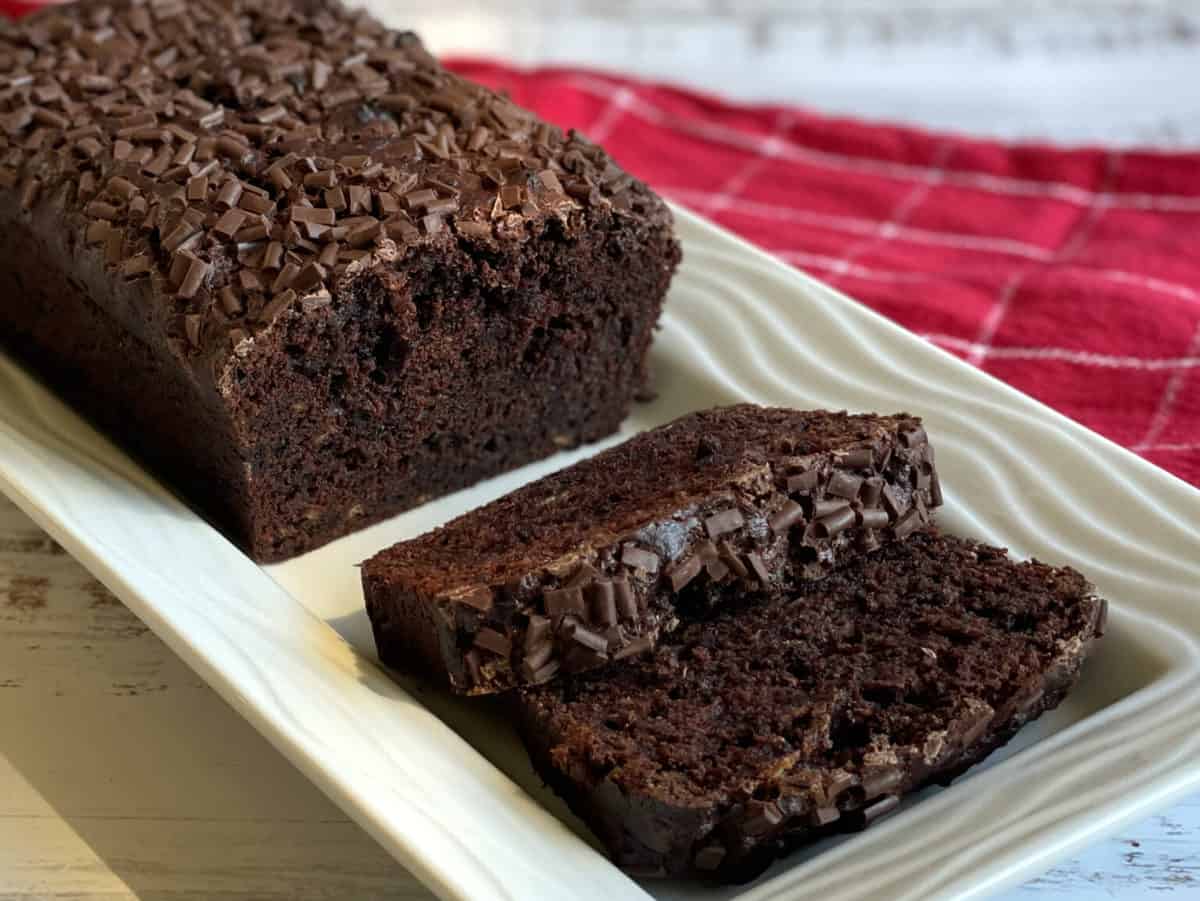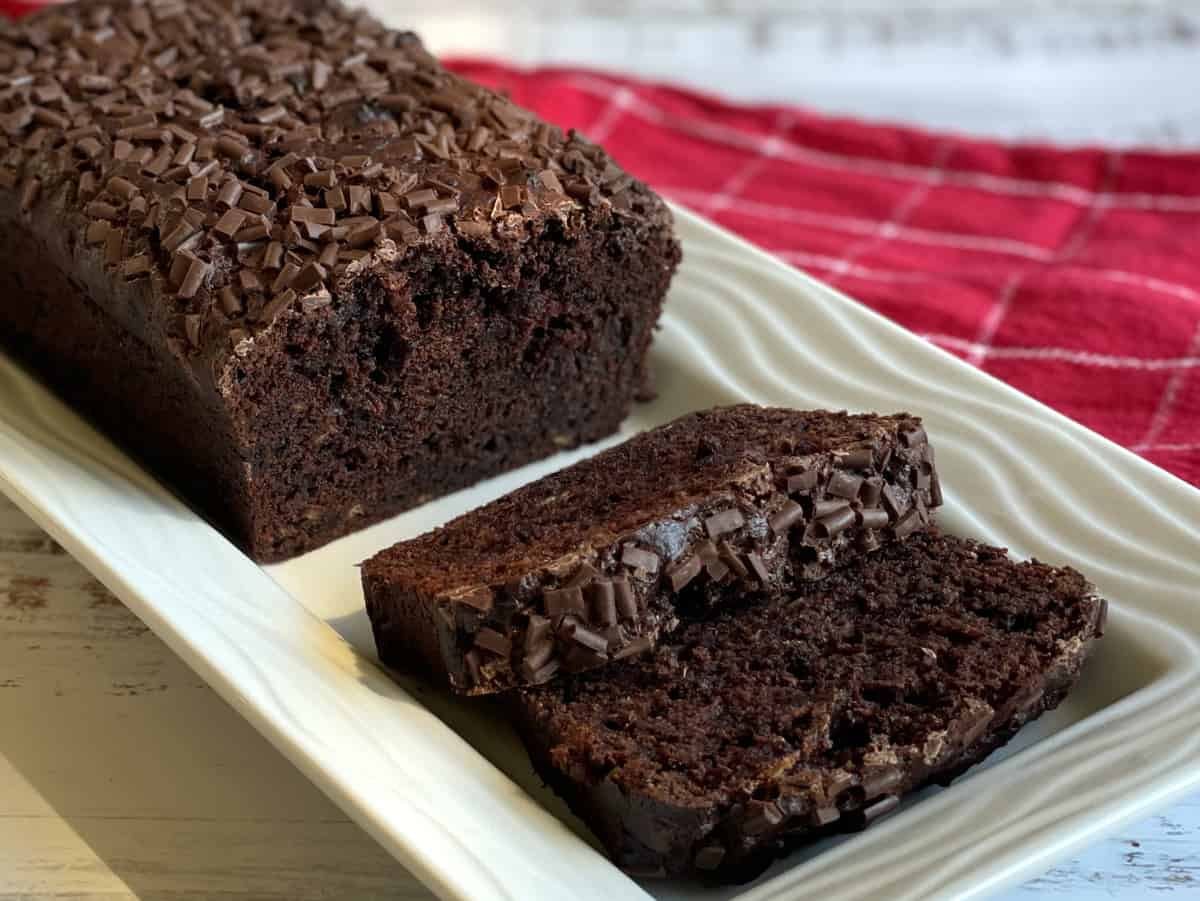 I love creating recipes that use up brown bananas, I have several on my blog now and all of them are easy and super popular. Baking with brown bananas just creates the loveliest flavour in baking.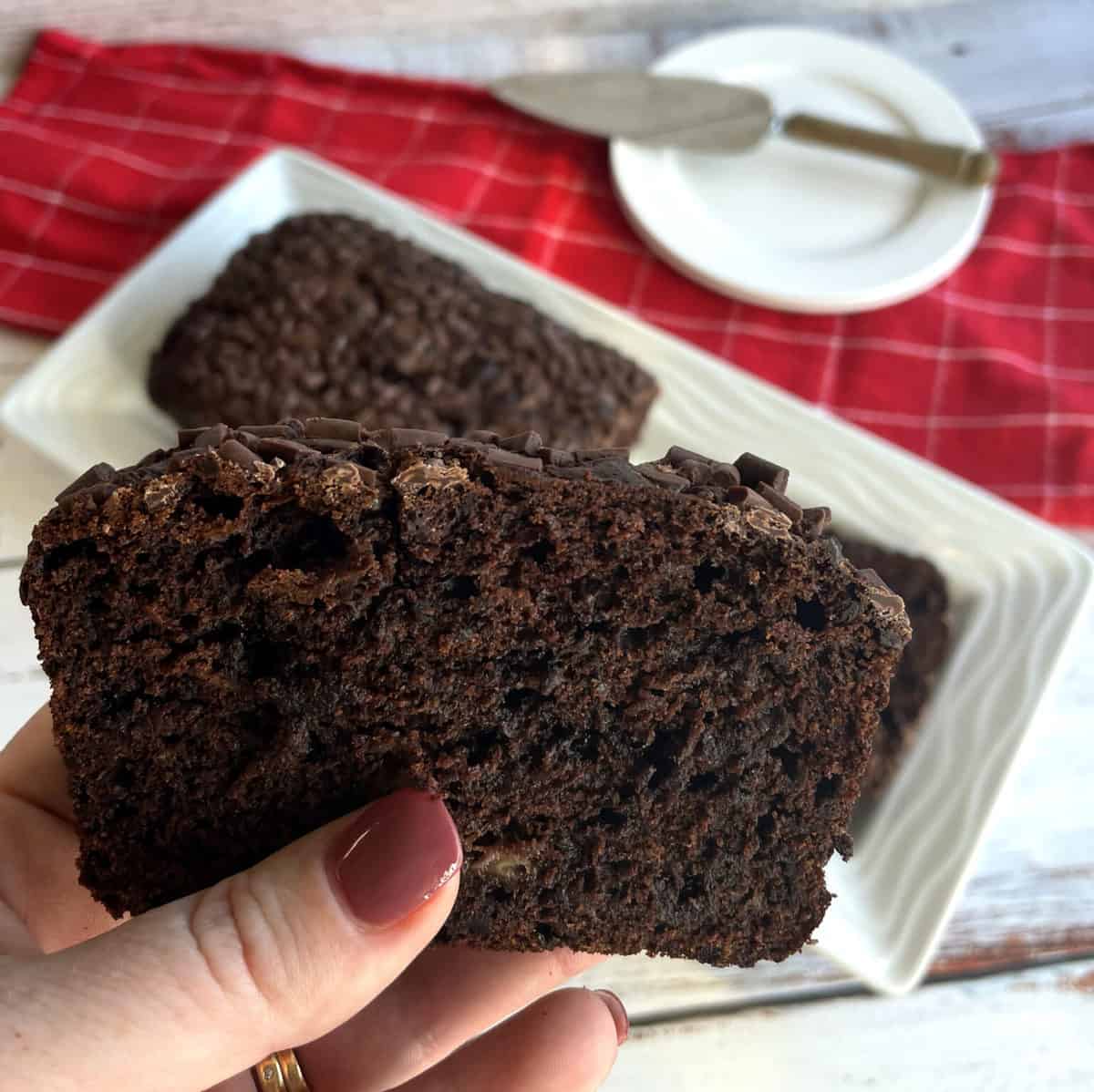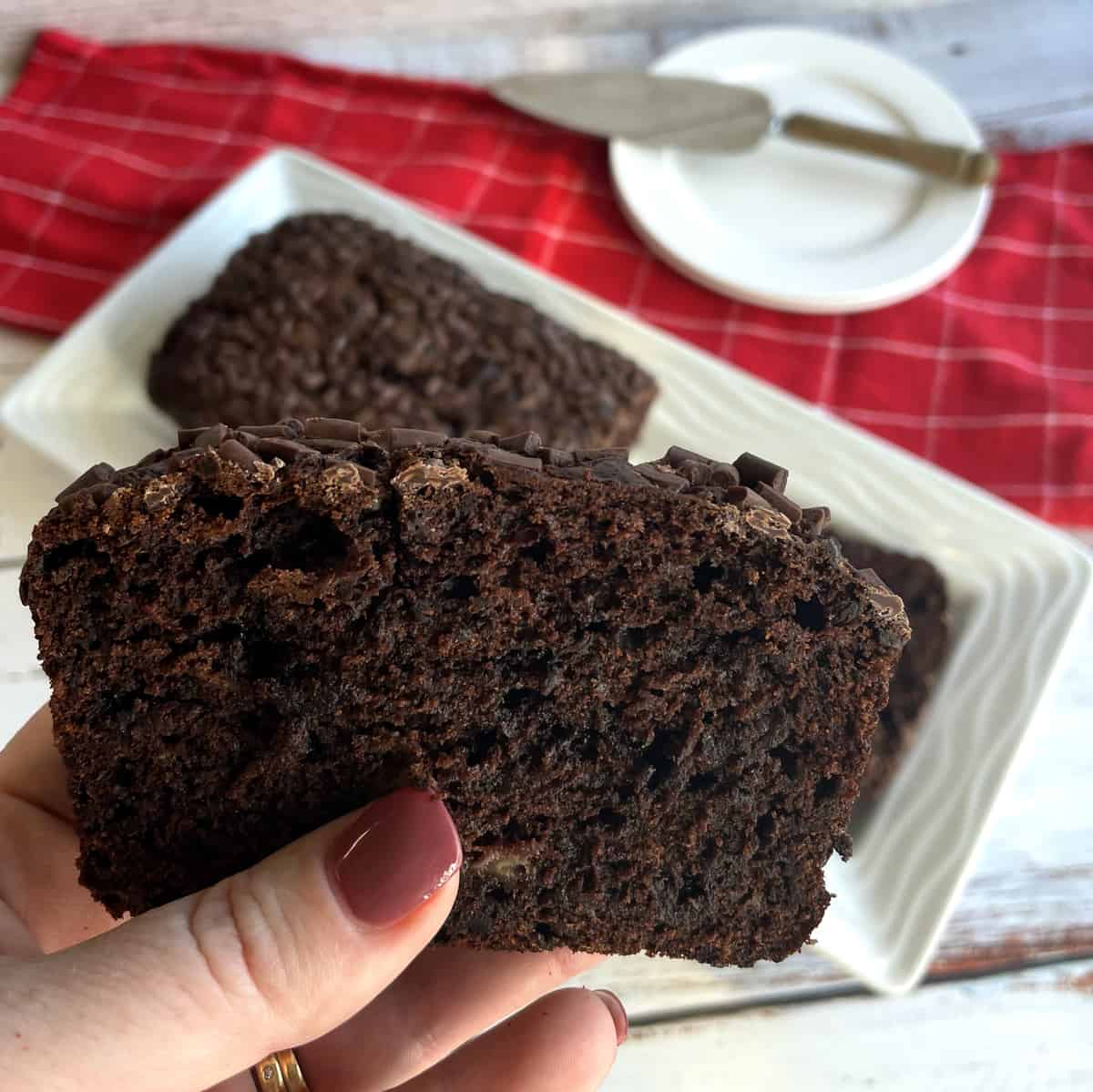 I now have several banana muffin recipes, cakes and loaves, I will test a few cookie recipes soon too so stay tuned for those.
This recipe is perfect for chocolate lovers. It creates a rich dark chocolate loaf with the added moistness provided by the banana, it is definitely a decadent treat.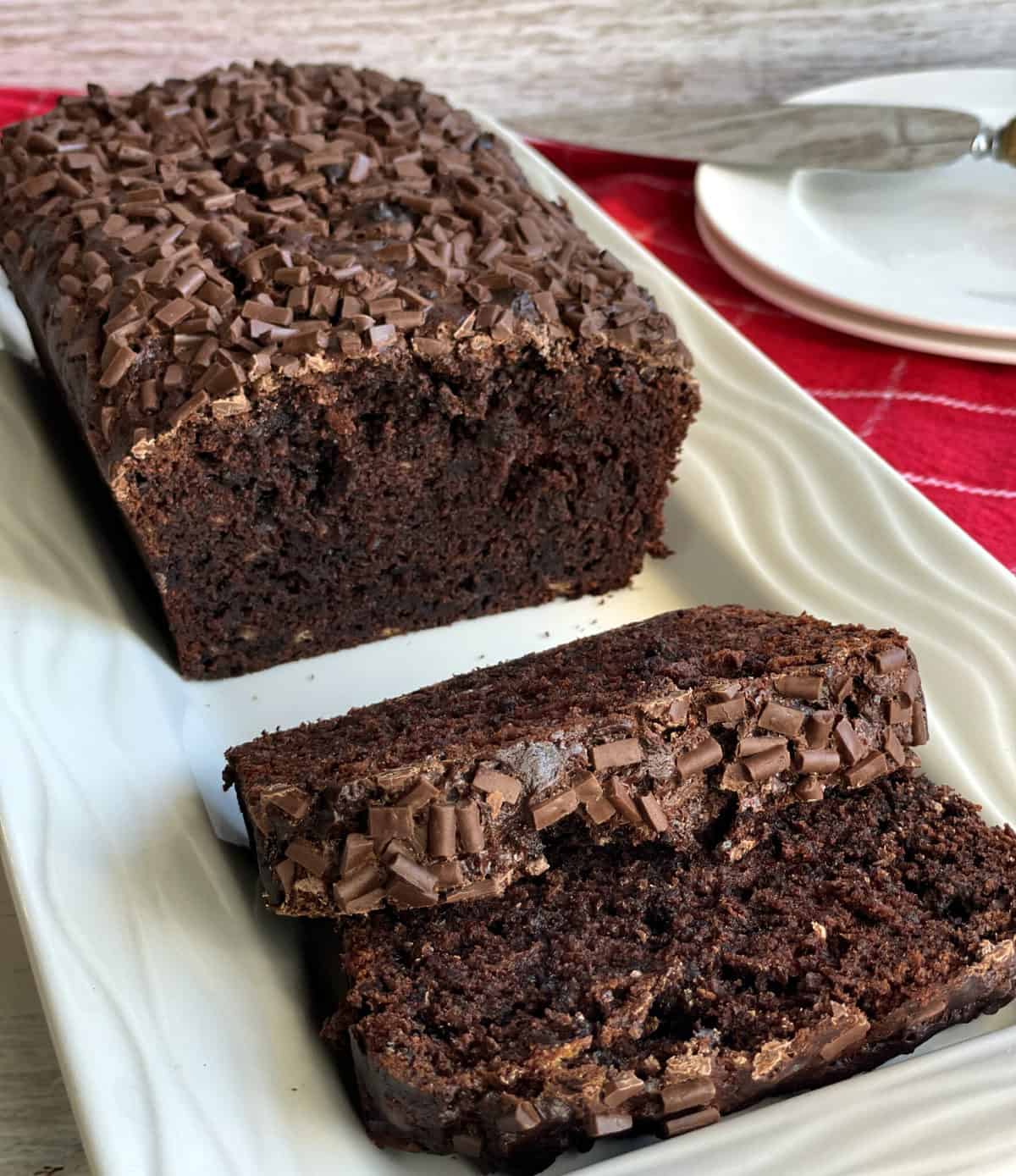 The richness comes from the cocoa powder, use your favourite brand here. You will find the colour and flavour comes from using a quality brand.
And of course there is extra chocolate by way of the chocolate chips – you can never have too much of a good thing right?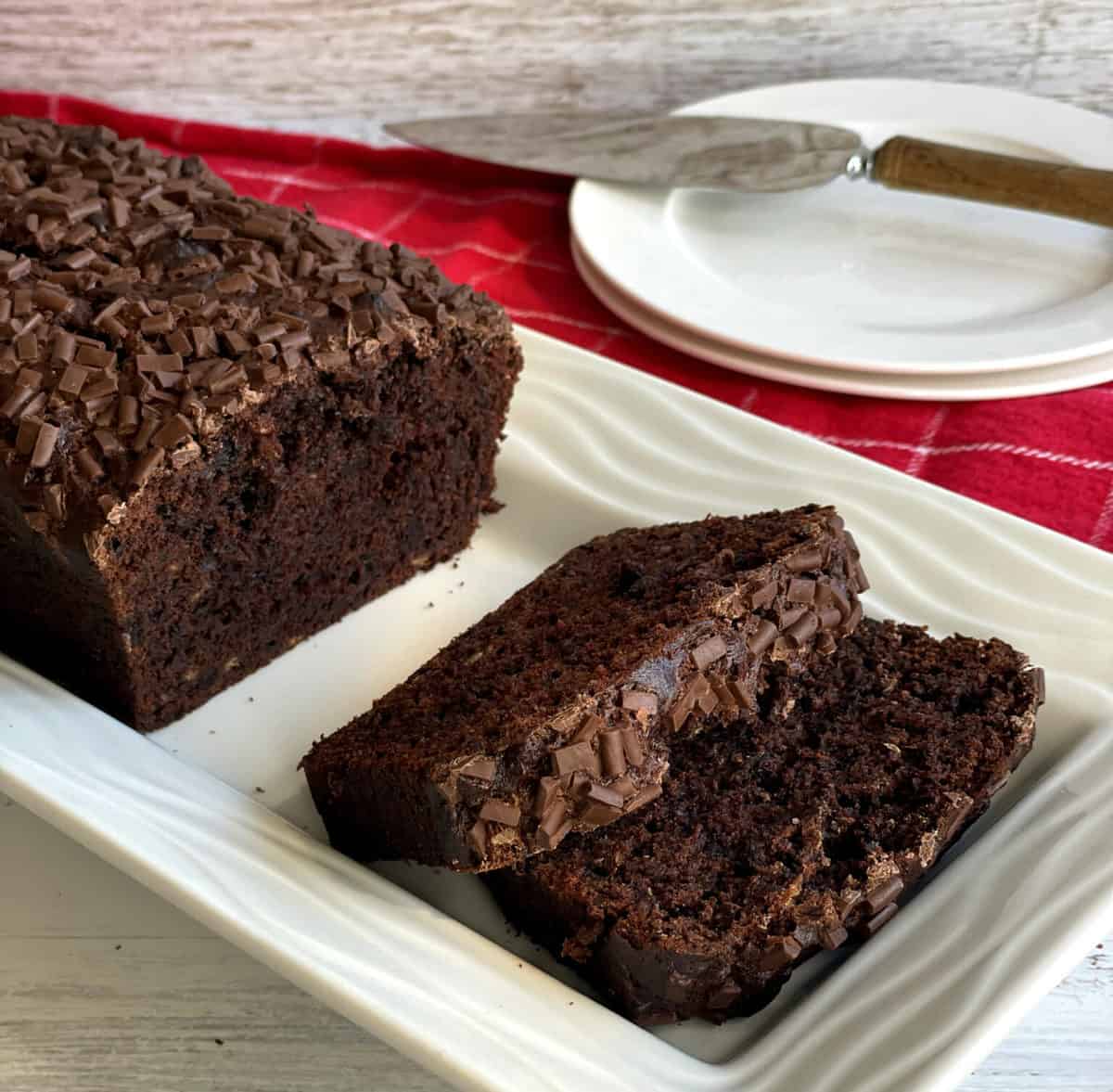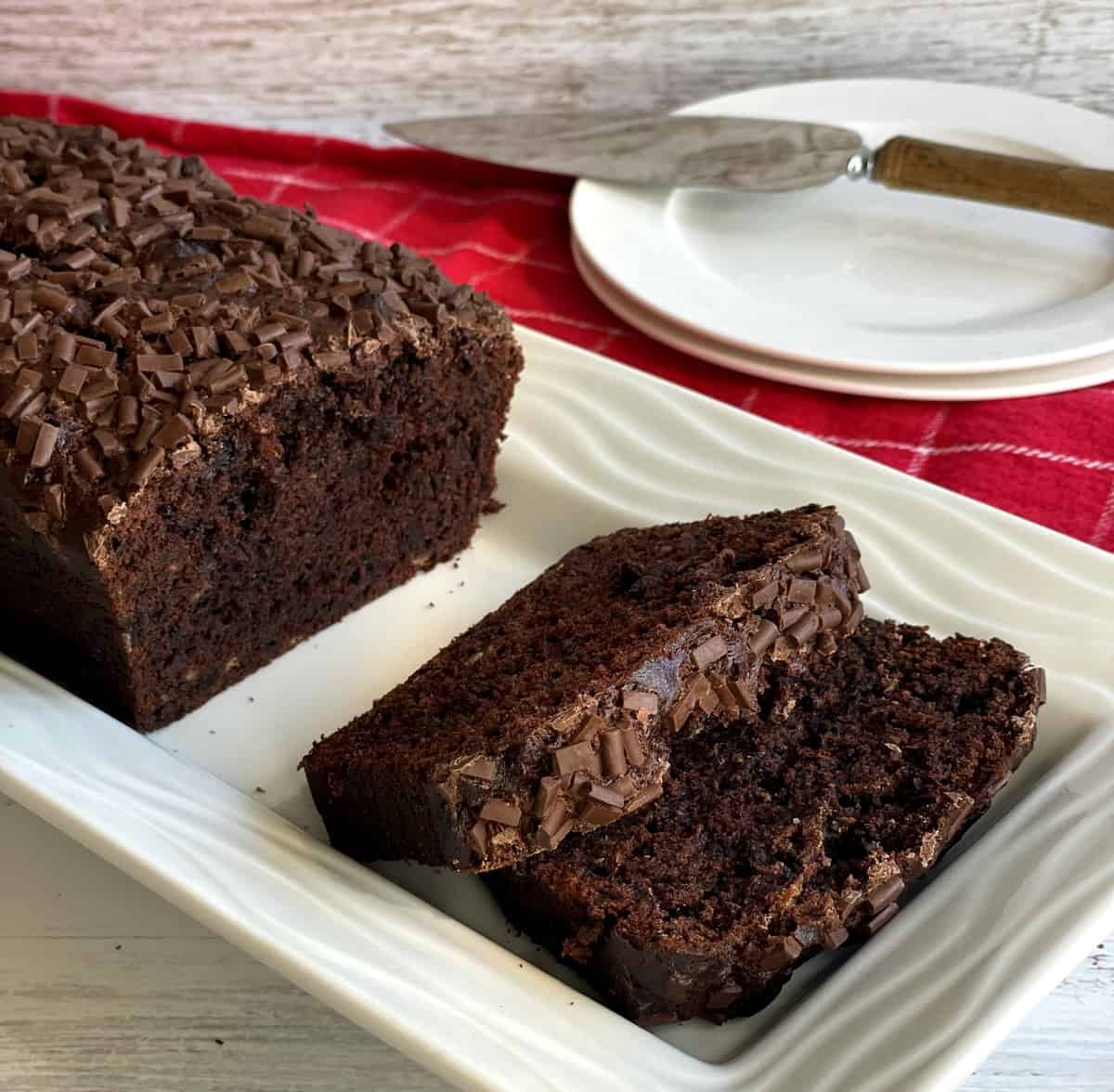 The key to good banana baking is to use overripe bananas. The more brown the better before it becomes beyond use. As a banana ripens the starch turns to sugar, so the riper they are the sweeter they are. This helps with both flavour and moistness of the recipe.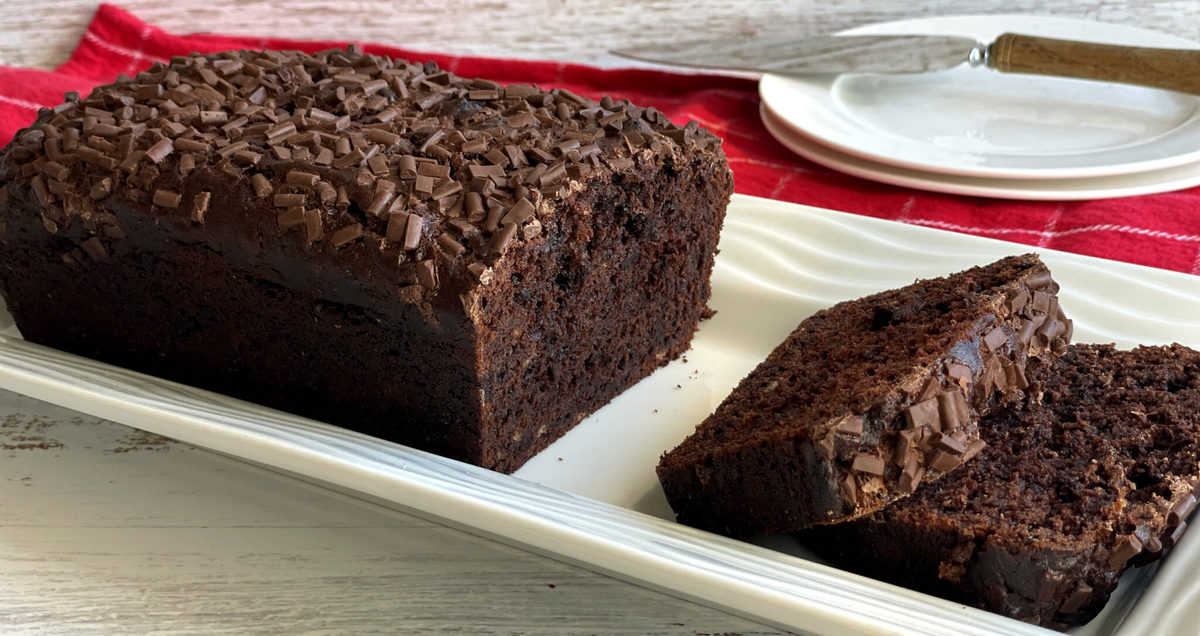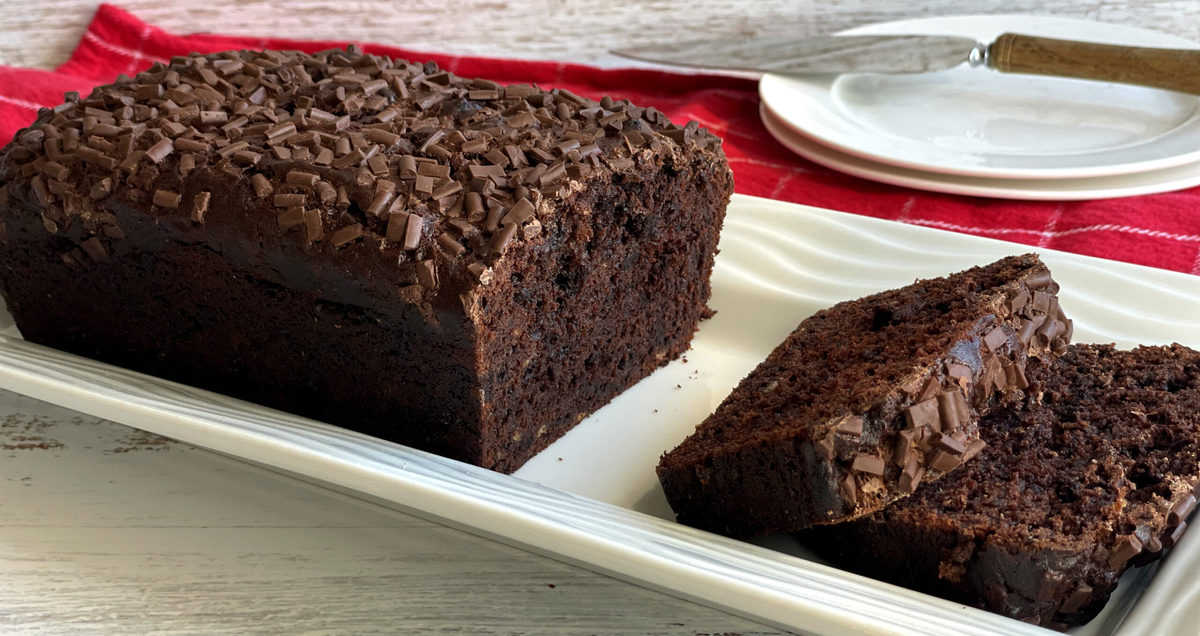 Often times people will say a banana cake doesn't have enough banana flavour and this is why. So let your bananas get covered in lovely brown spots. You can also freeze the bananas as they get to this stage so that you can use them in baking when you are ready.
Simply allow them to thaw on the bench before using.
The ingredients for this one are pantry staples, see below
White Flour

Cocoa

Baking Soda

Salt

Bananas

Butter

Brown Sugar

Egg

Vanilla Essence

Chocolate Chips or Drops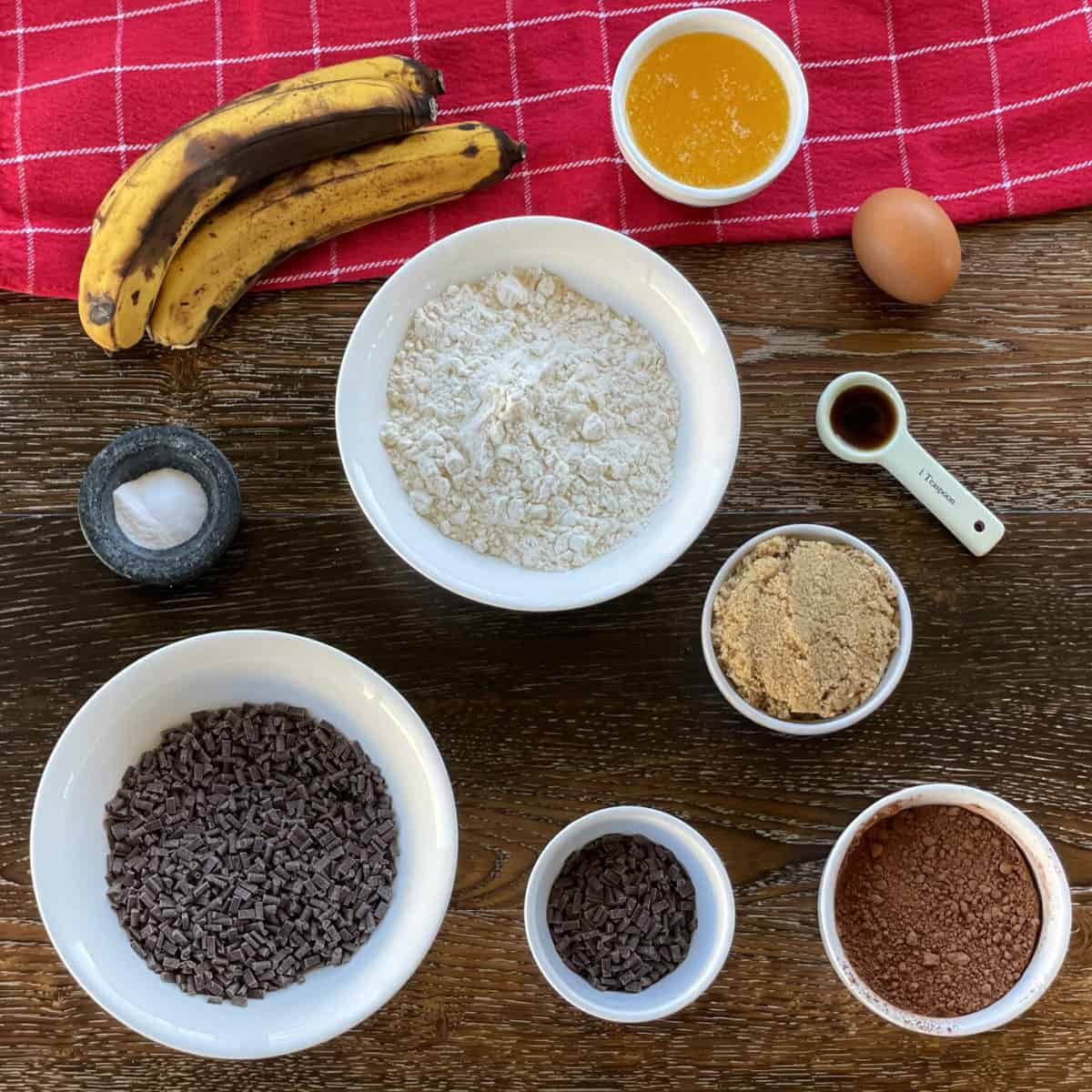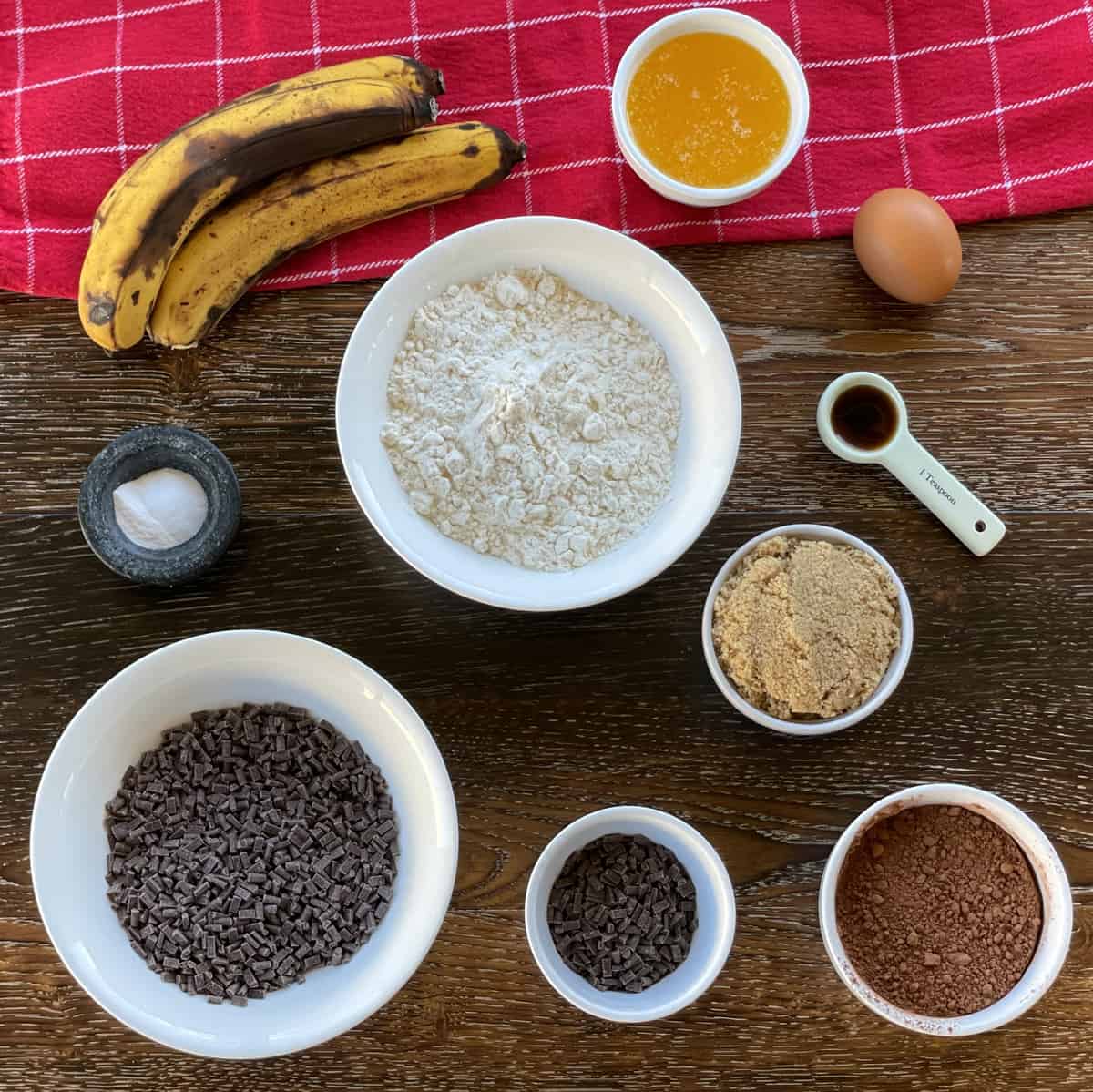 The method for making this is lovely and simple. You will need a loaf pan for this one. You can buy these at any store that sells kitchen equipment and does not need to be expensive at all.
The size of the loaf tin for this recipe is 9 x 5 inches which is approximately 22cm x 12 cm so quite small. This loaf is lovely and rich so the size is perfect.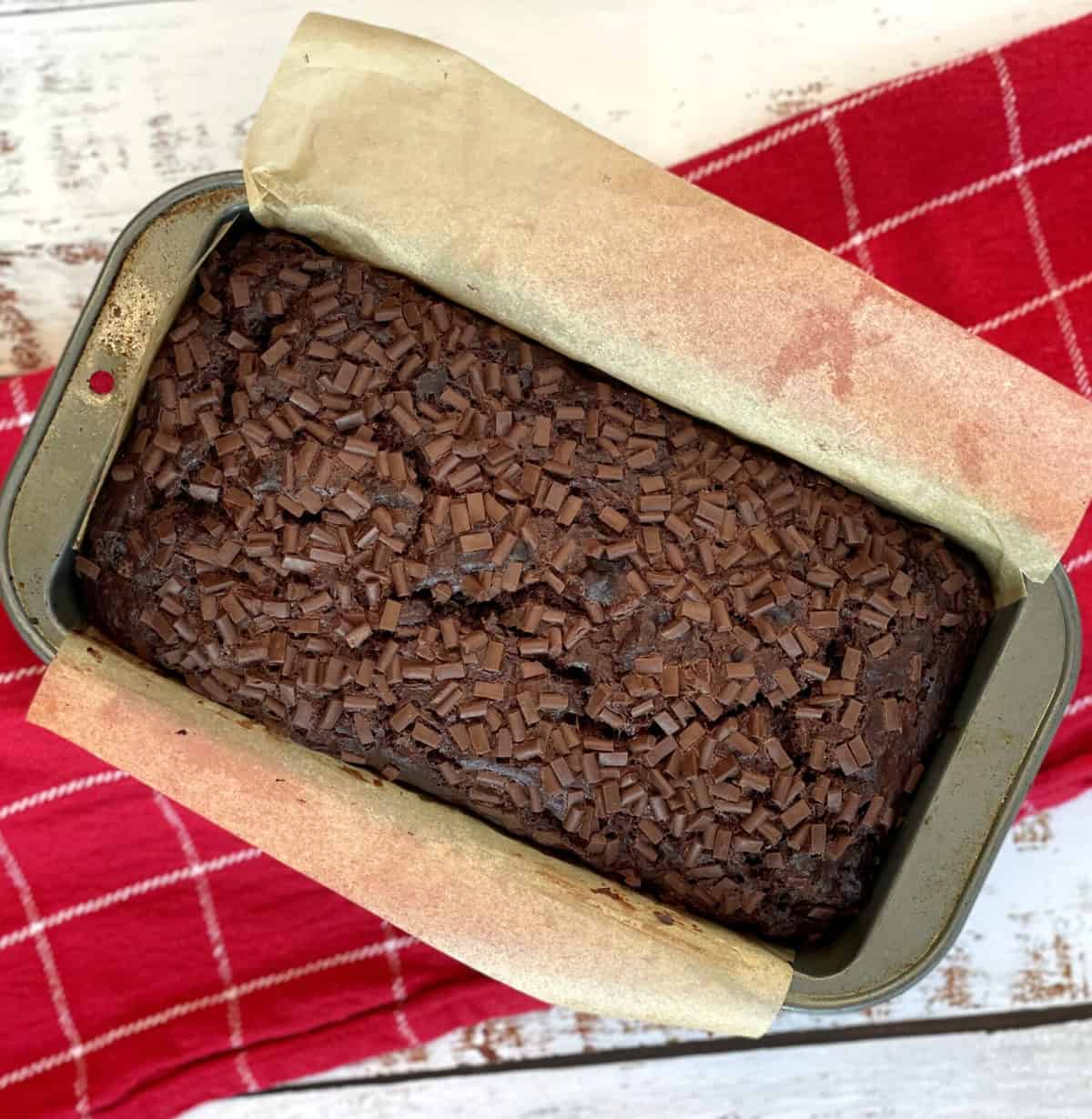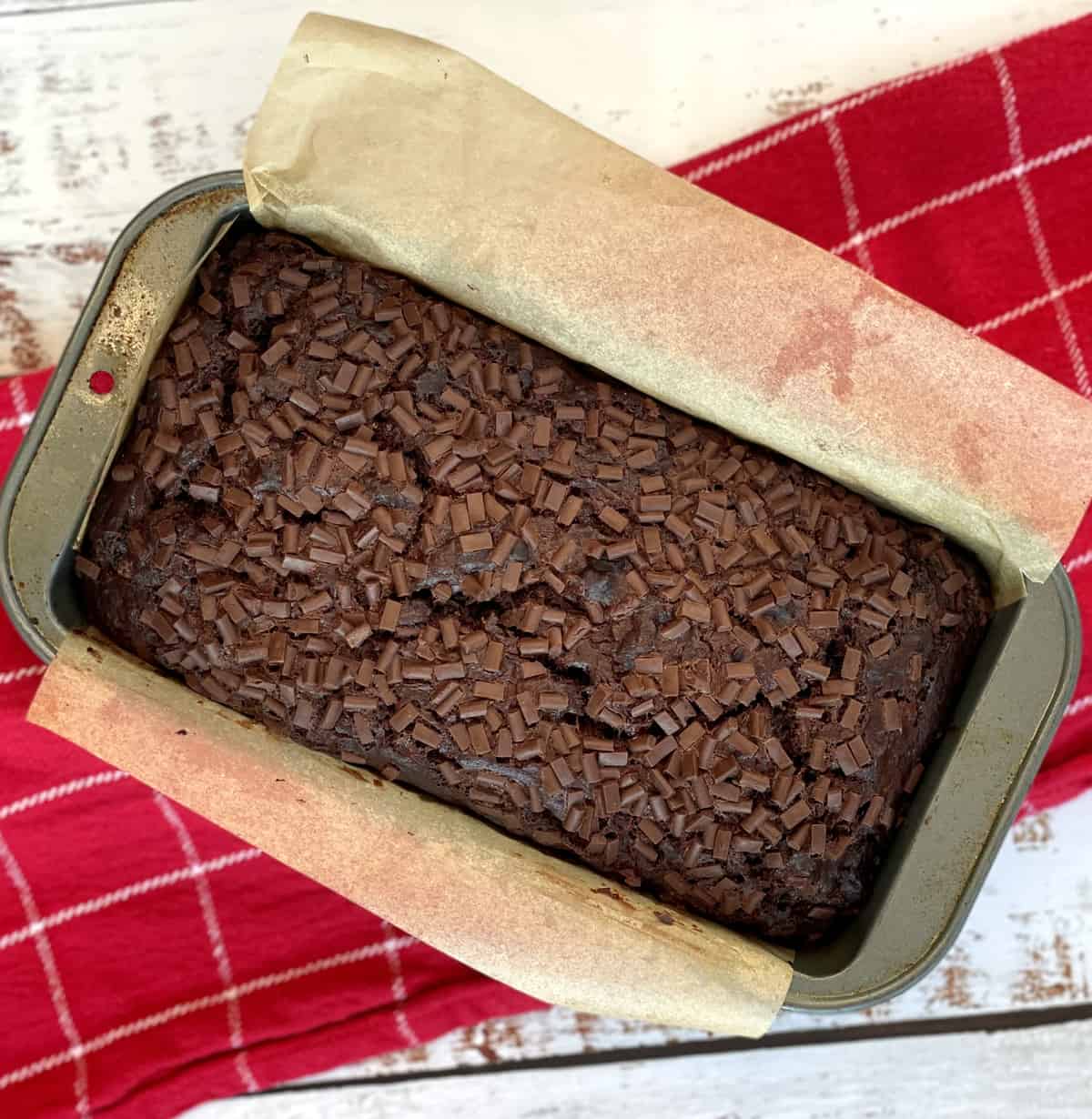 You want to line the tin well. I do this by spraying well with cooking spray then lining a piece of baking paper across one direction and up the sides then a thin strip of baking paper in the other direction, spraying between layers so the baking paper sticks to itself.
This ensures it does not stick to the tin and it is easy to remove at the end of the baking time by using the paper to lift out the loaf.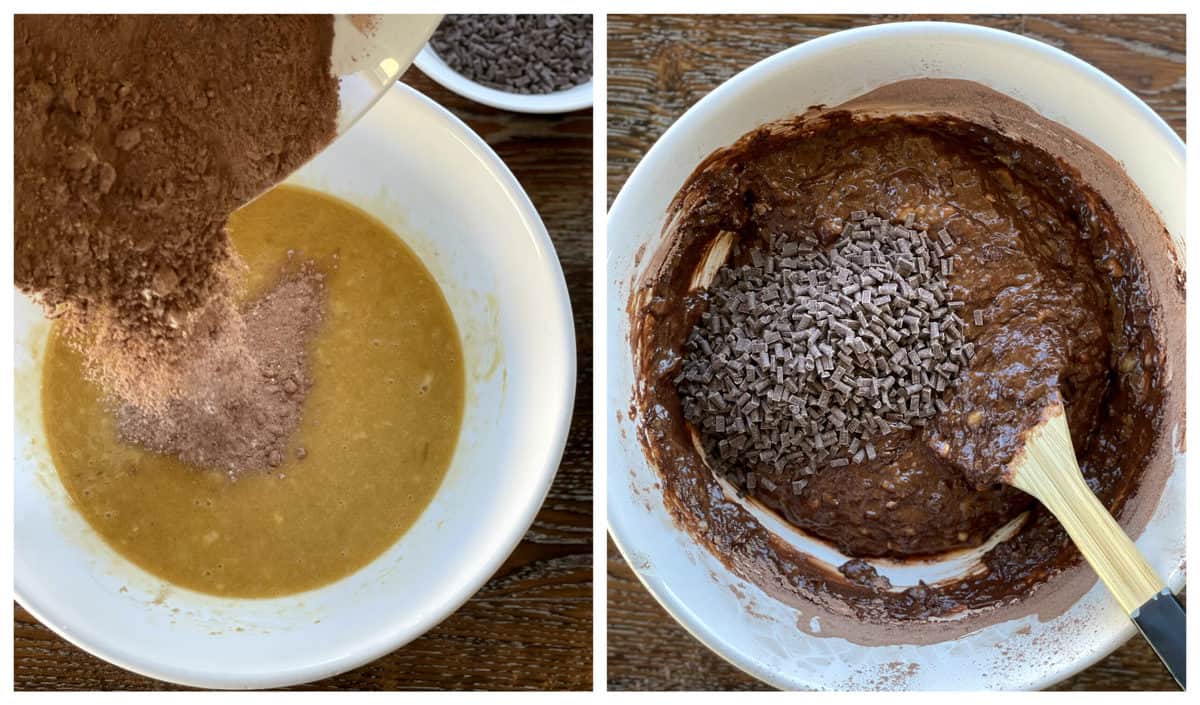 This recipe can be whipped up by hand, using just two bowls. So easy to make you simply combine the dry ingredients then create a wet mixture and stir to combine. You want to ensure no lumps of flour or cocoa remain but also taking care not to over stir for a lovely end result.
This recipe takes around an hour to bake through to the middle so you will need to be patient but the end result is so worth it. I test this recipe with skewer for doneness. You will see a little batter on the skewer but this will be in the way of moist crumbs or melted chocolate bits rather than wet batter. Careful not to over cook.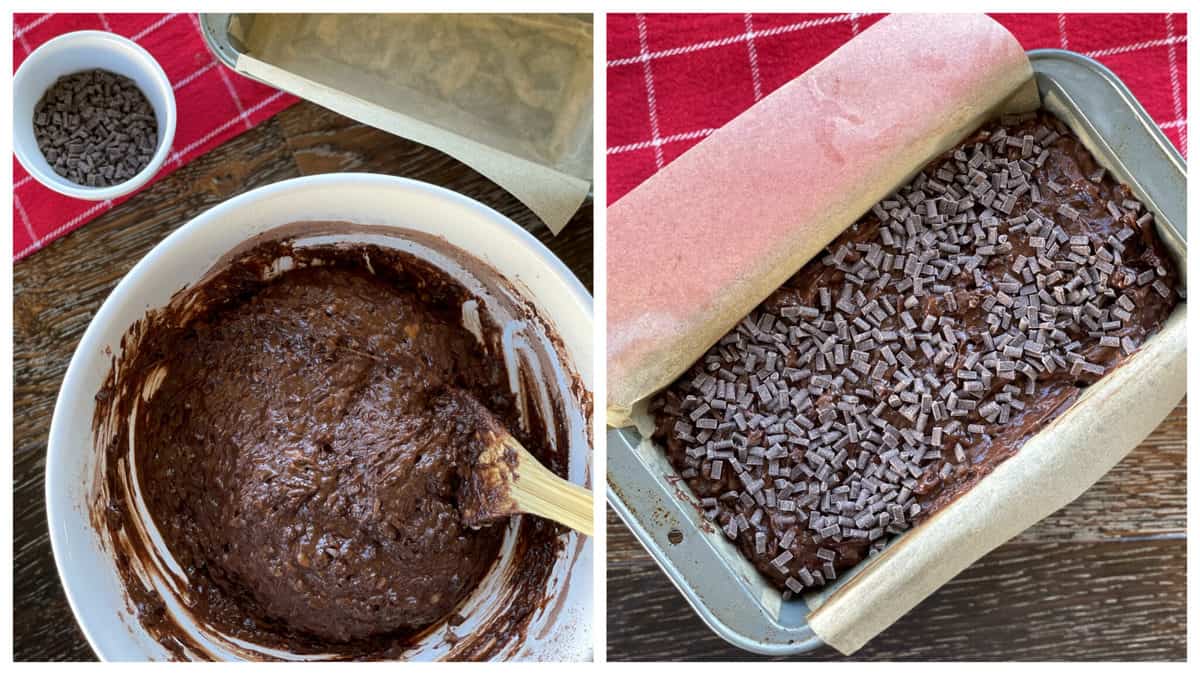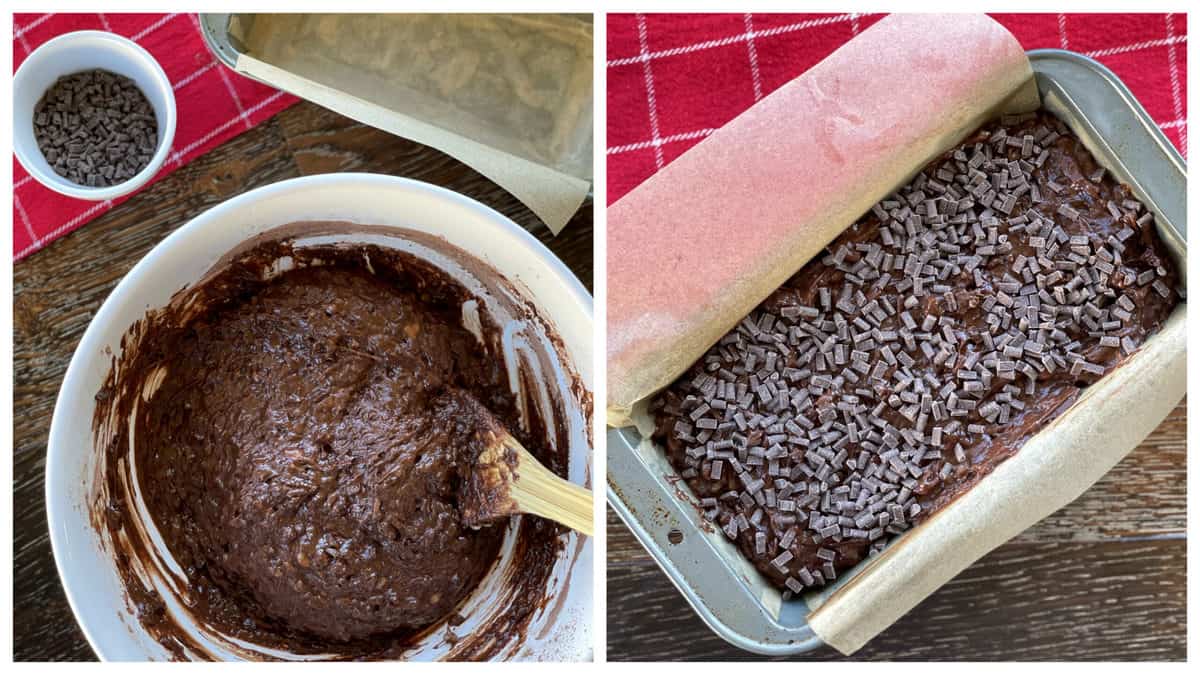 If you are a fan of indulgent chocolate recipes be sure to check out some of my favourites below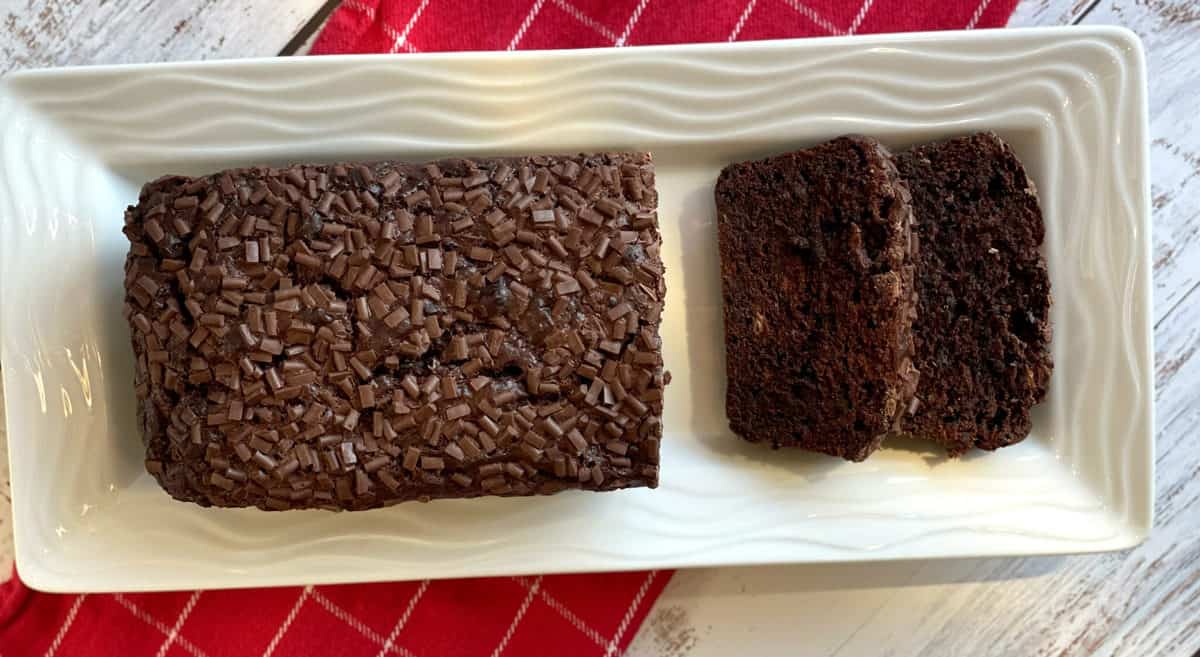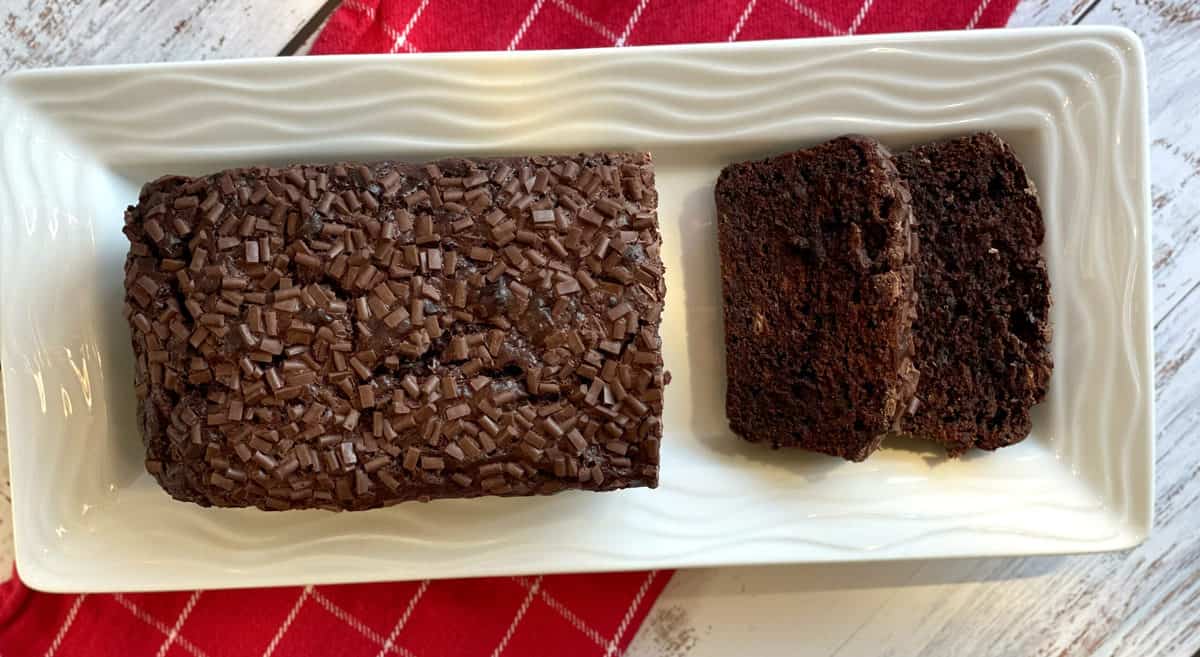 Onto this delicious recipe for Double Chocolate Banana Loaf
I cannot wait to hear what you think of this one! Be sure to let me know in the comments below.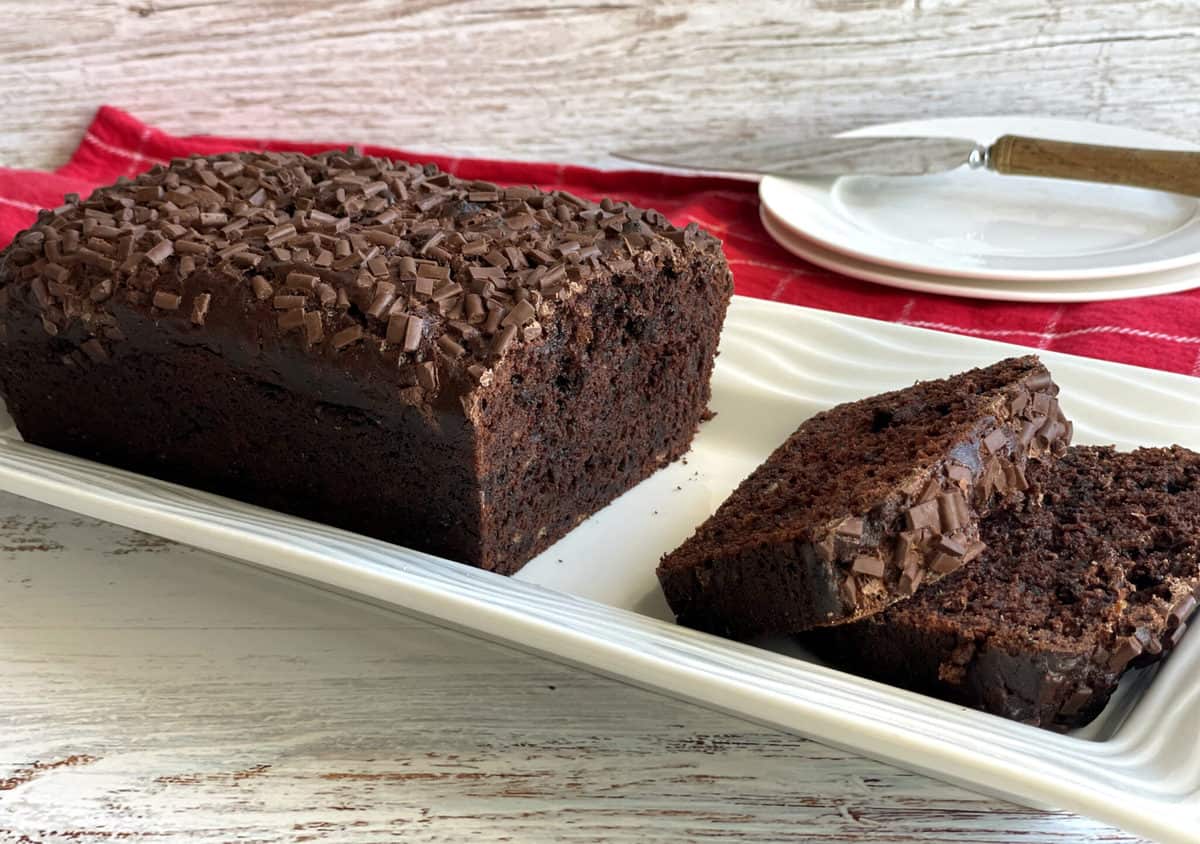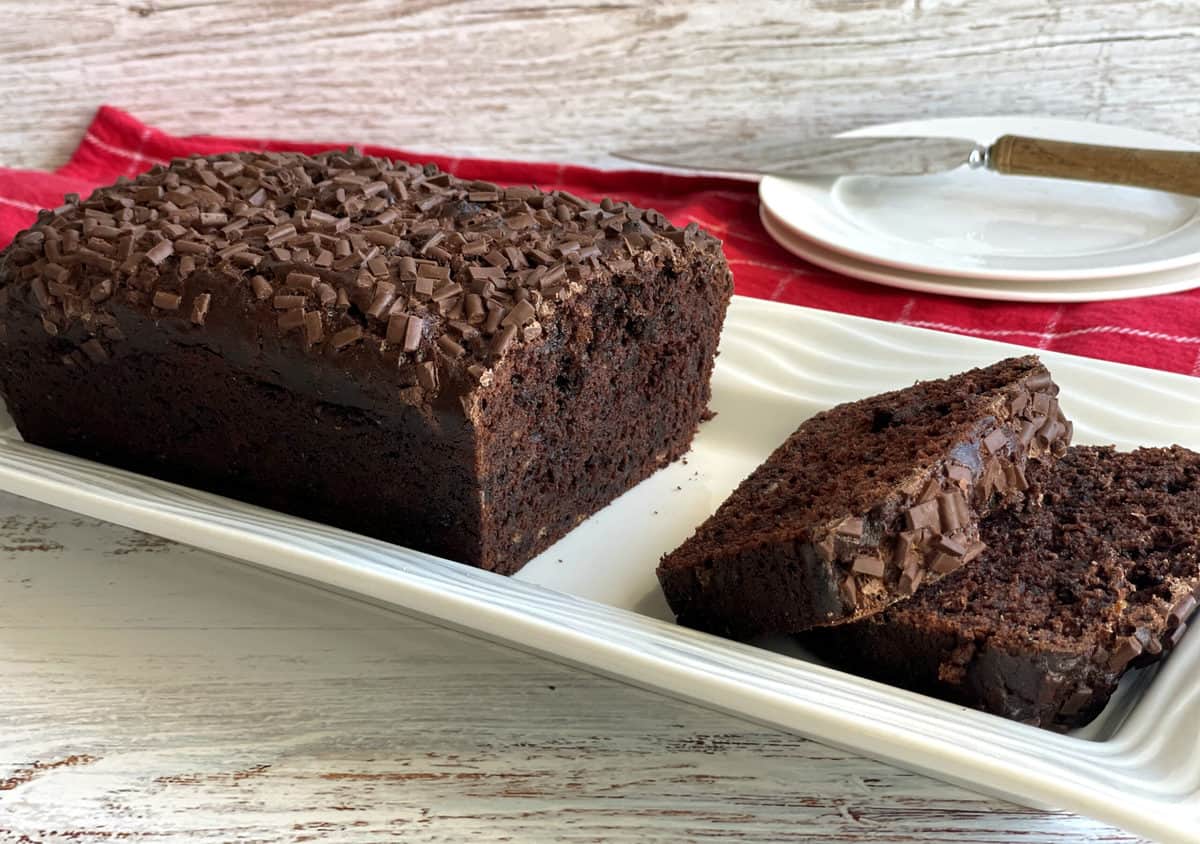 Thank you so much for stopping by to check out my latest recipes on my blog. If you are not already, be sure to follow me on Facebook or Instagram for more deliciousness, and you can register your email in the subscription box below to receive all my recipes as I publish them.
Happy Baking!
Anna
Pin It! Pinterest