If you are a fan of ginger then this is the recipe for you! Delicious and extra gingery you need to try this recipe for what we think are the Best Ginger Biscuits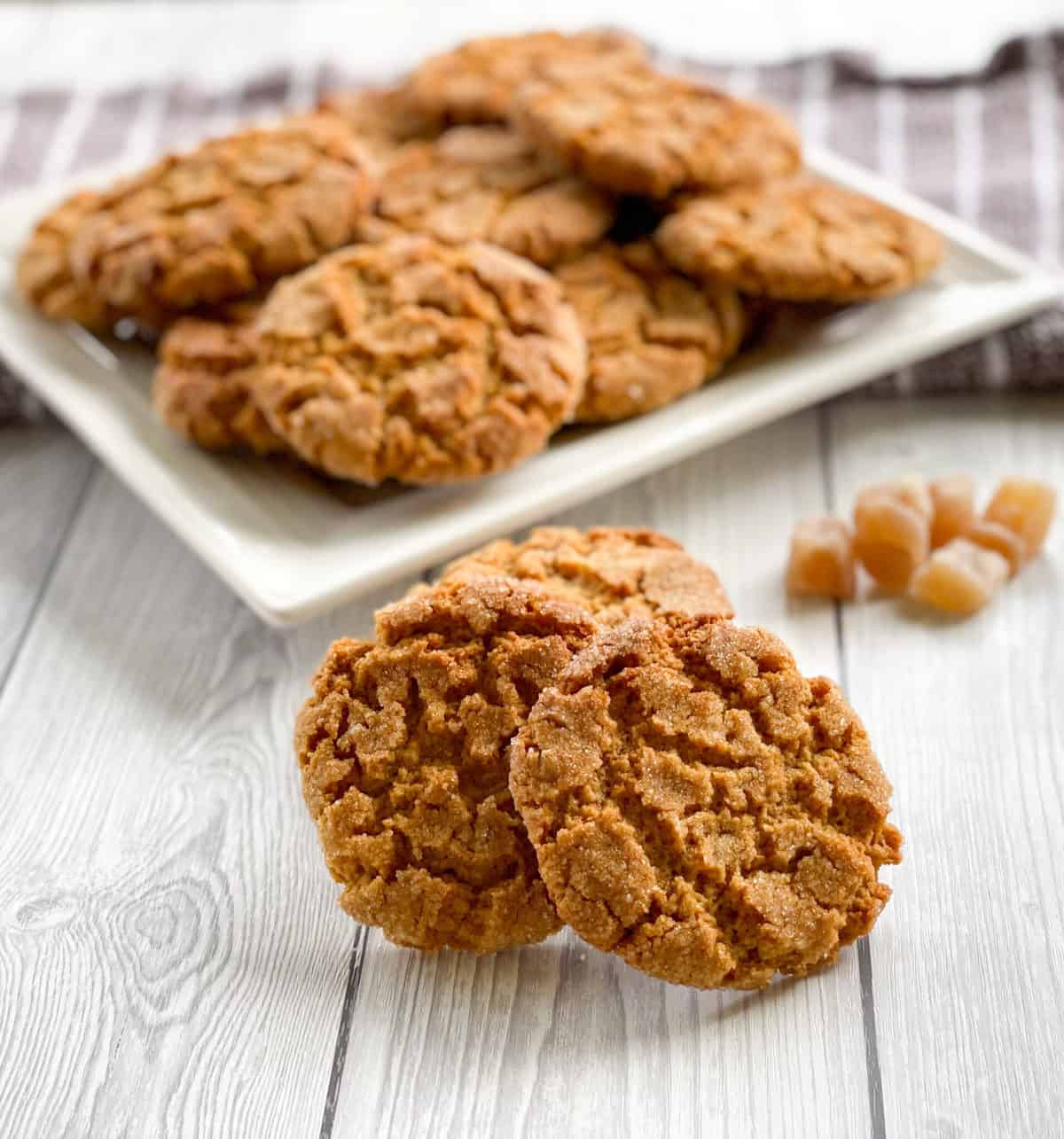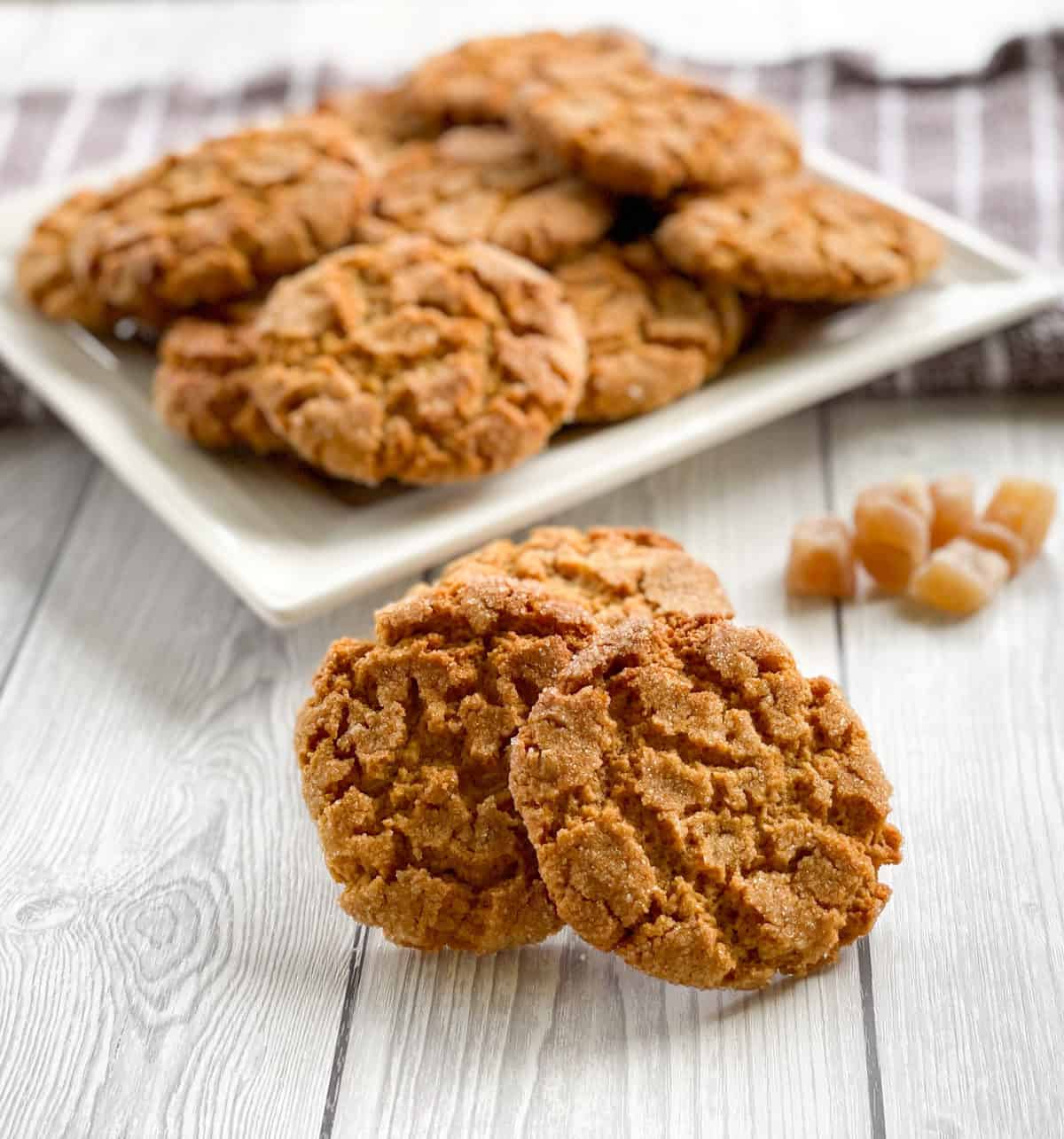 Ingredients for this recipe have been kindly gifted by Countdown Supermarkets, all opinions are my own
This is such a lovely simple recipe to make. Using both dried ground ginger AND crystallised ginger it is definitely one for the ginger lovers.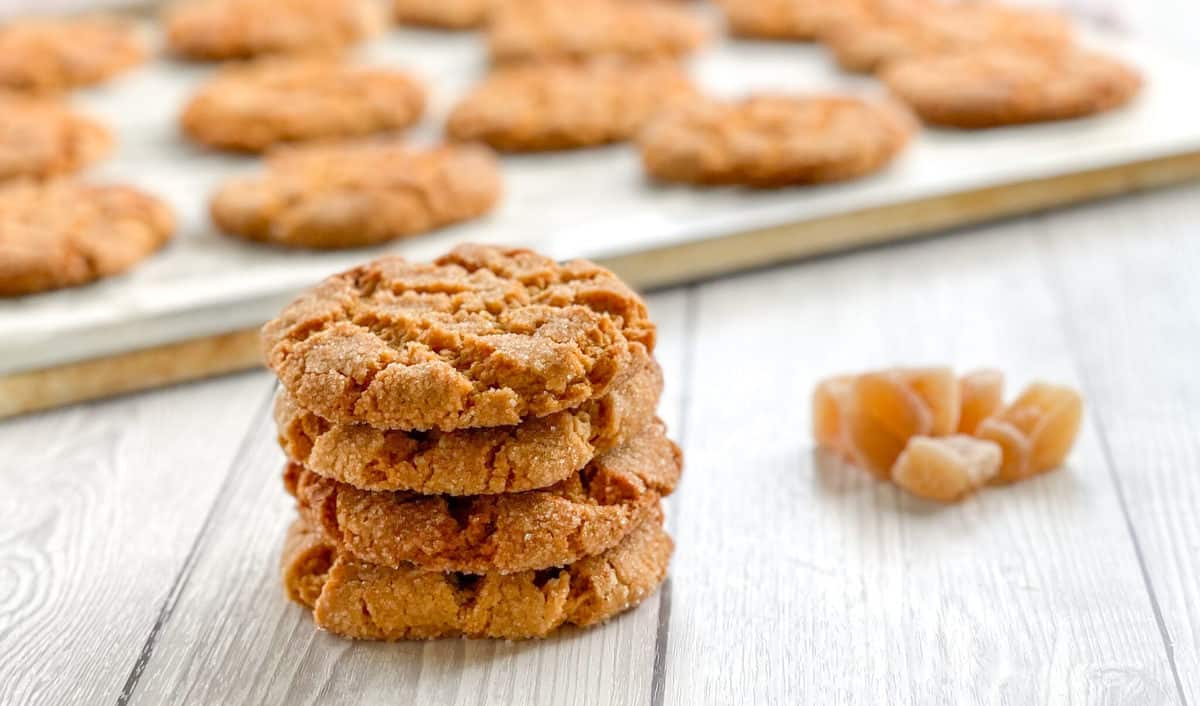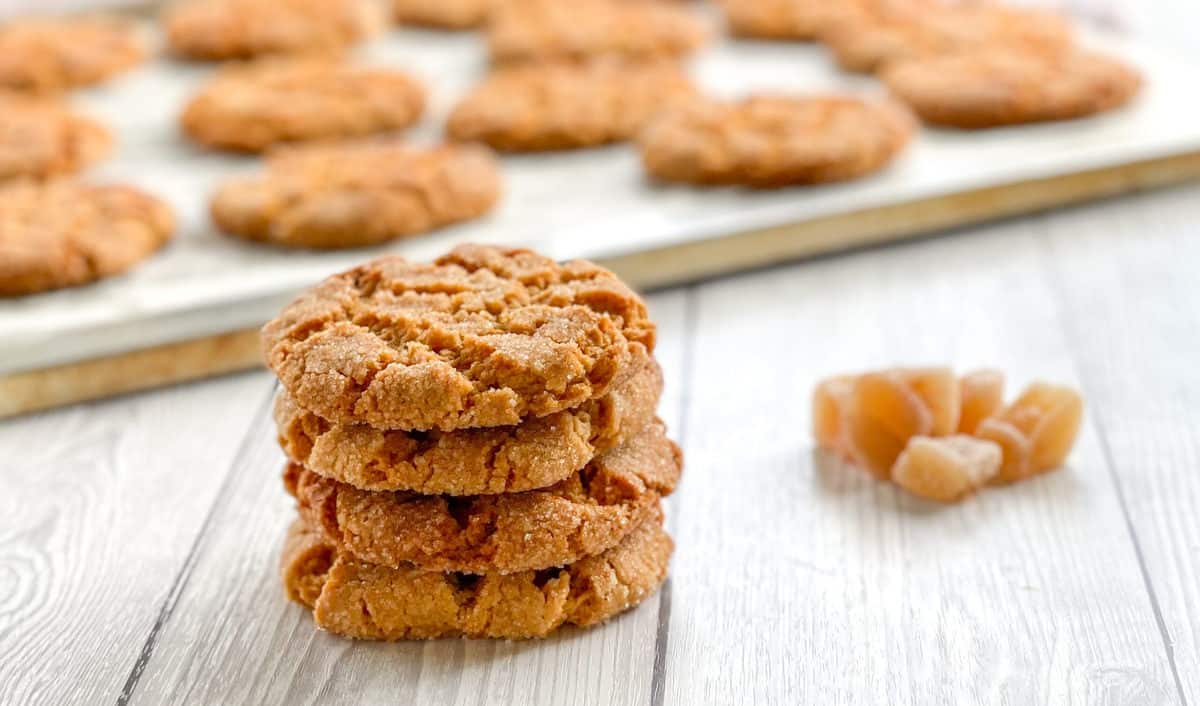 With a decent dollop of golden syrup my daughter wants you to know it has hints of an Anzac biscuit flavours too, what I can tell you is it tastes divine and the house smells amazing when you bake them.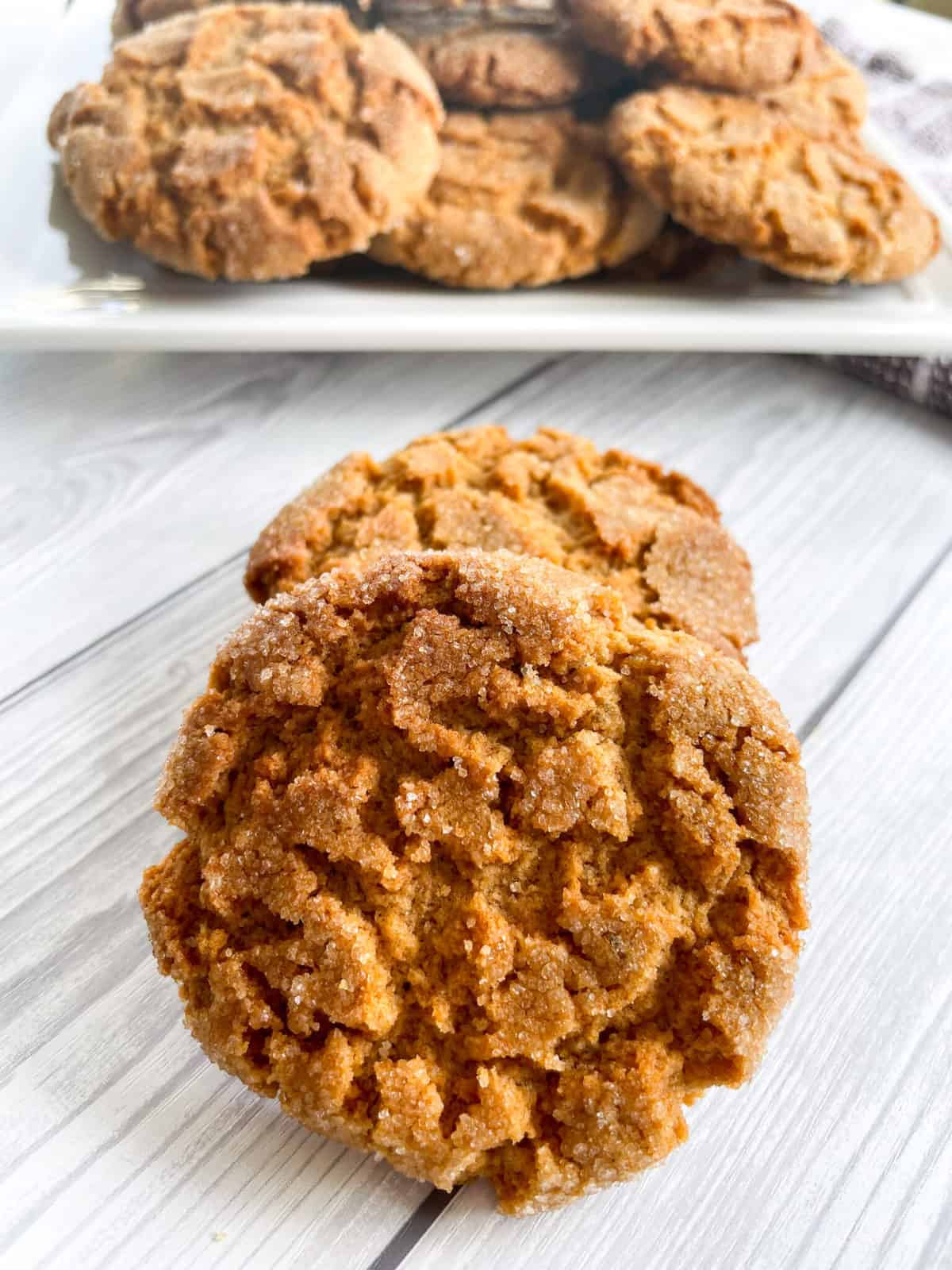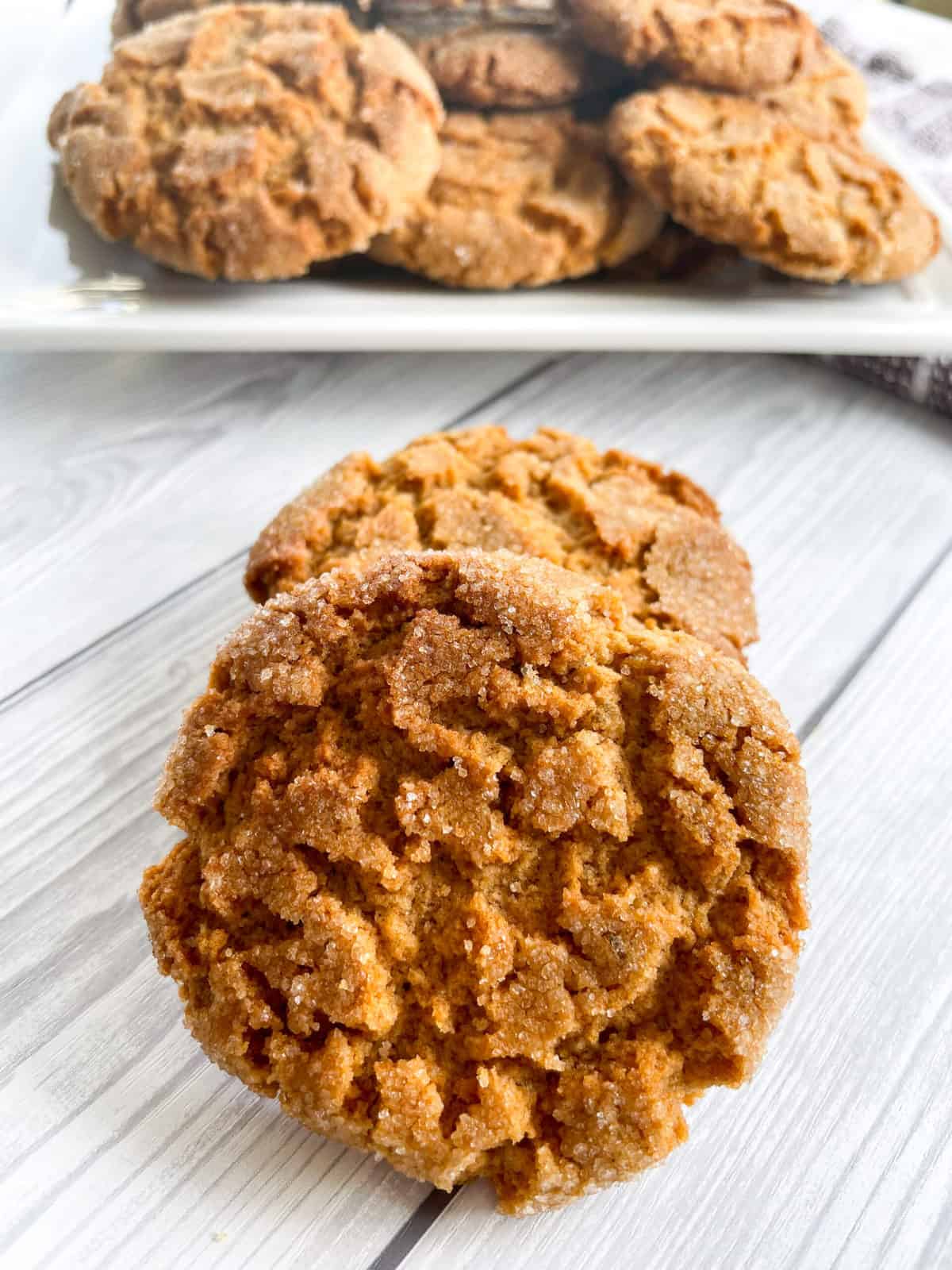 I like to make recipes that use pantry basics and while most of the ingredients are simple baking stores, crystallised ginger is not a normal item in our grocery shop. This recipe uses just under half a packet so you could double the recipe to use the rest, use it in my Lemon & Ginger No Bake Slice or it does keep well for another day.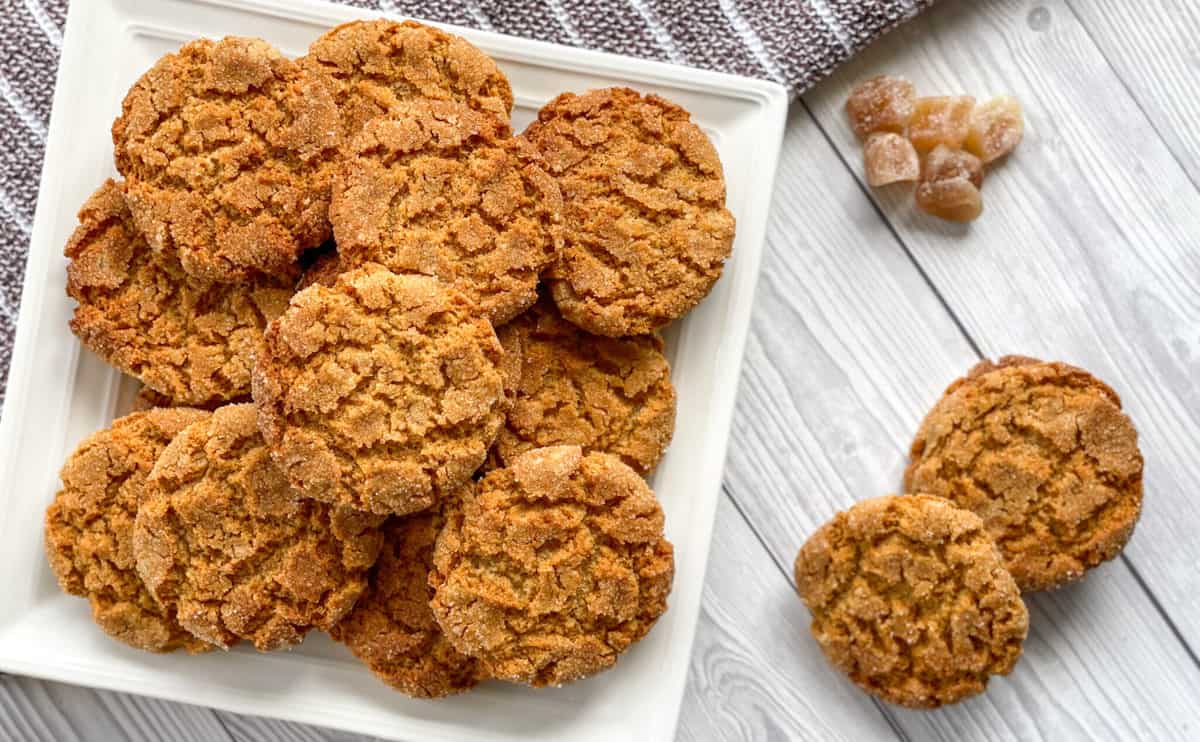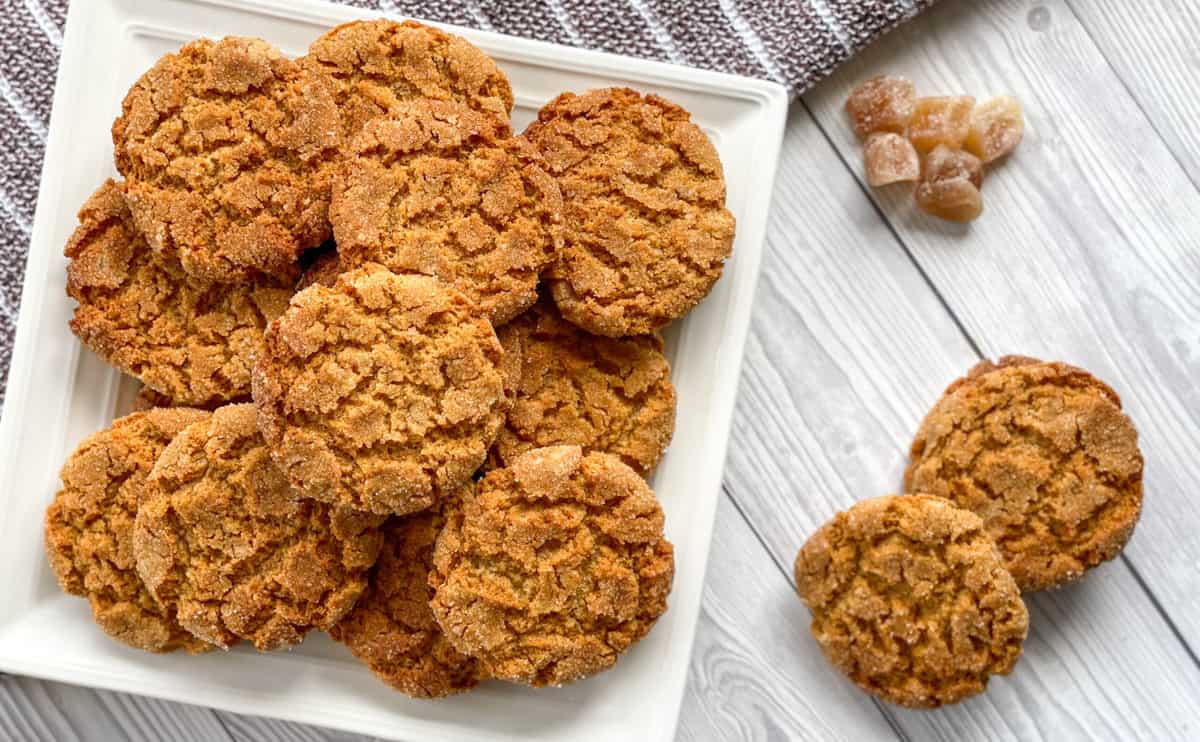 I also used a handy kitchen gadget today to make my recipe a little quicker and easier. I used a pull chopper or sometimes known as a Zyliss. I got the super cheap version from Kmart and it is perfect in this recipe for finely chopping the crystallised ginger.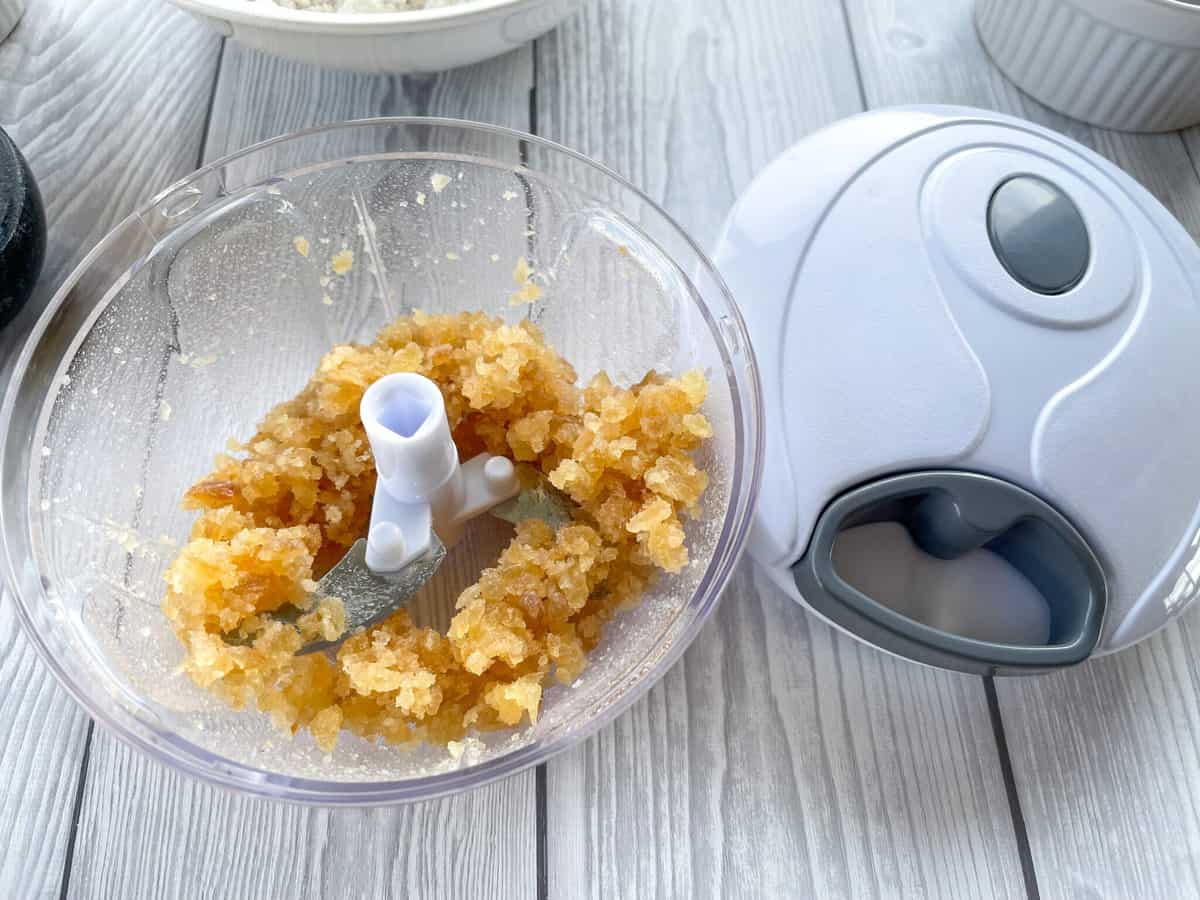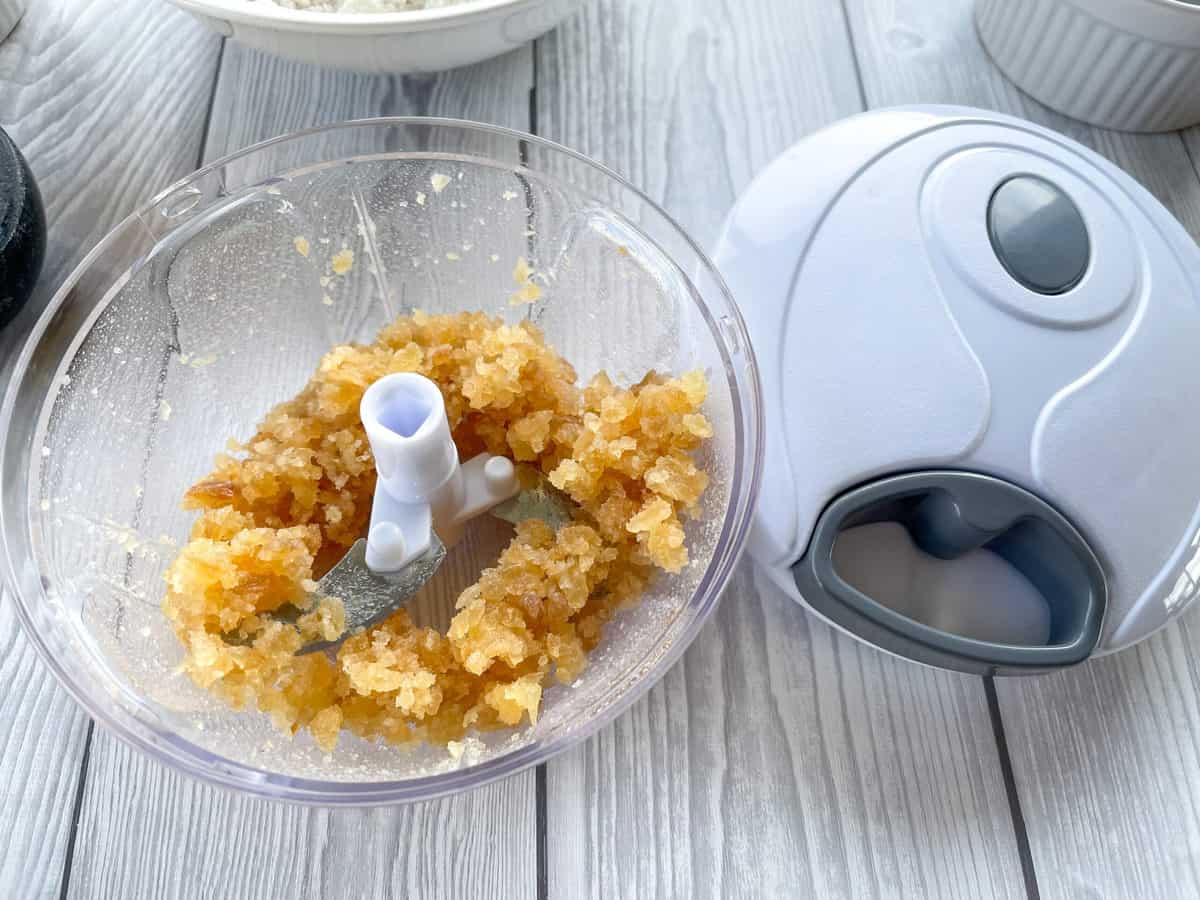 While you might be a fan of ginger not everyone will want the spicy taste of large bits of ginger so the pull chopper takes the large chunks of ginger down to a small minced texture. This then disperses perfectly throughout the biscuits.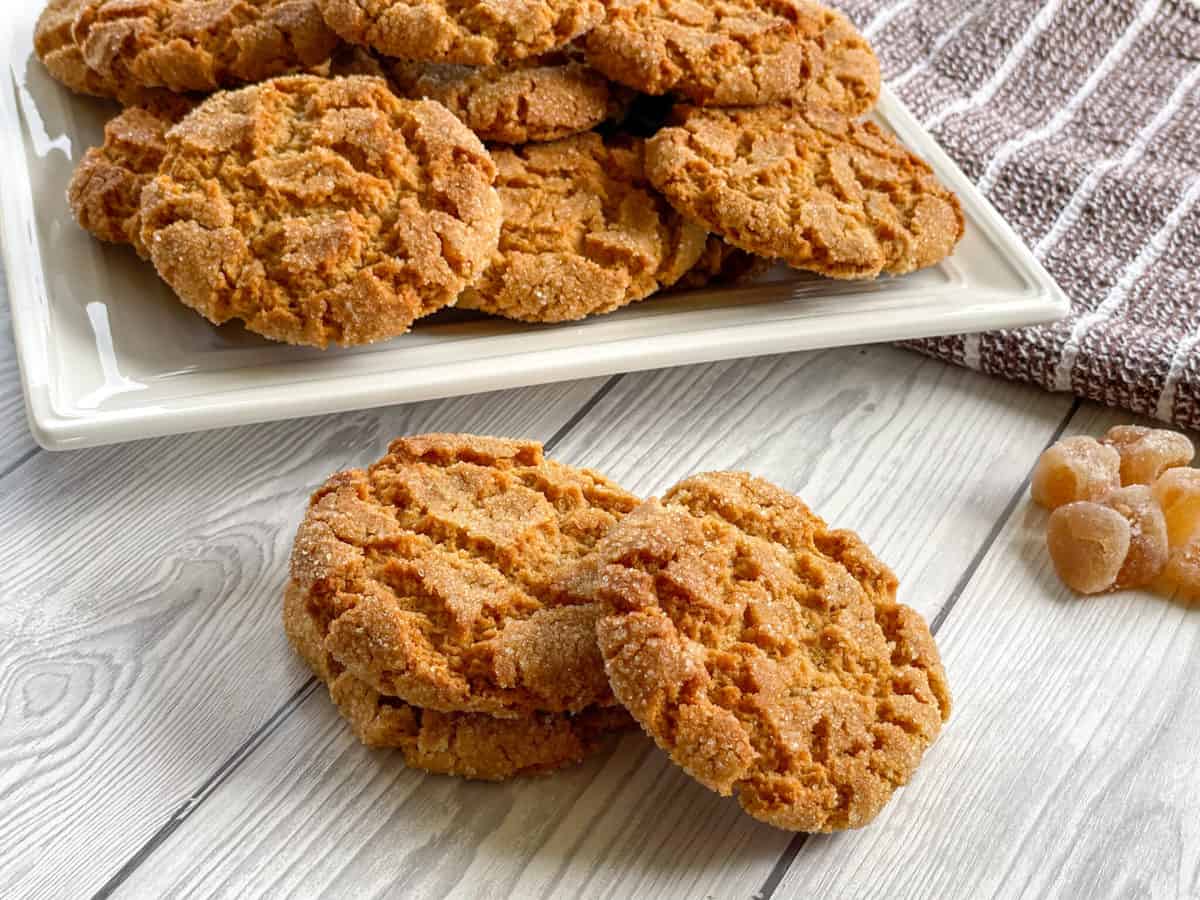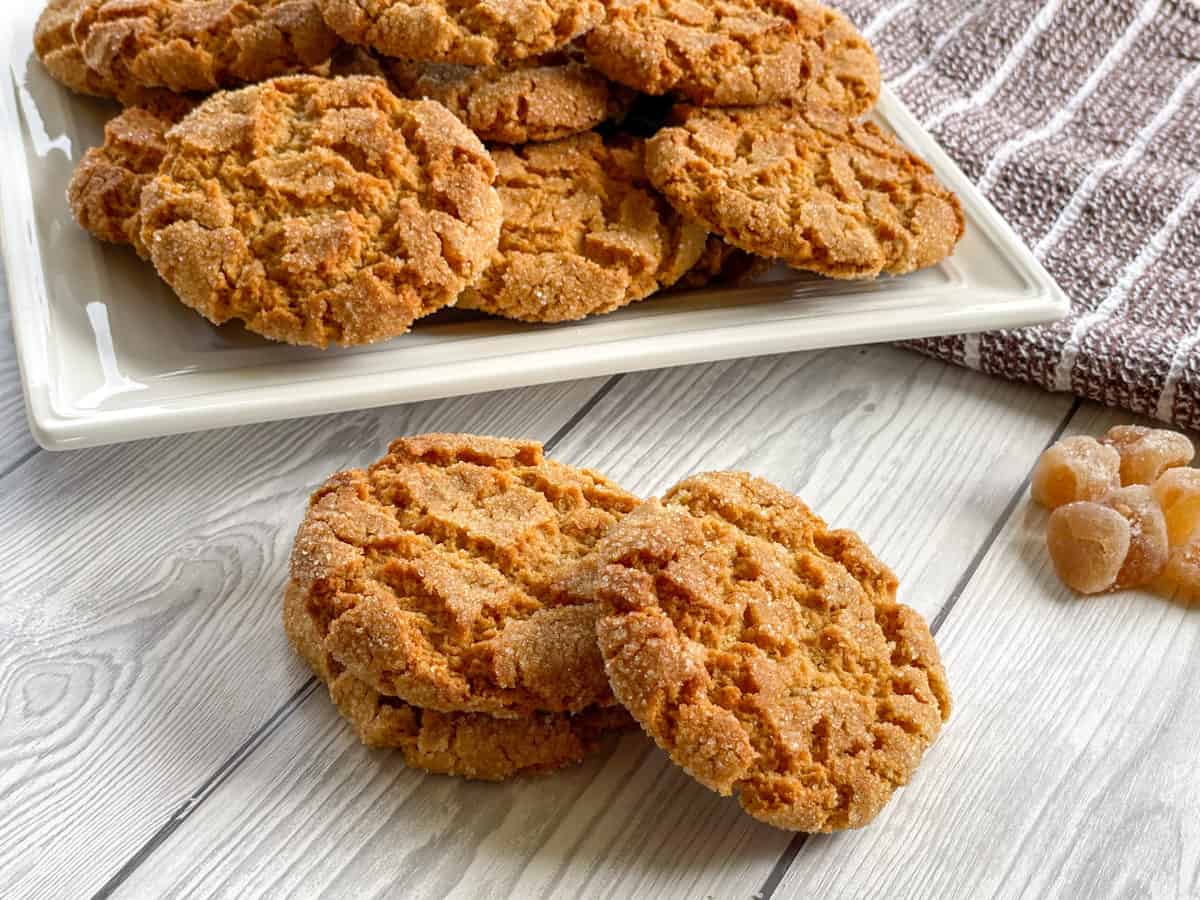 If you do not have one (I can highly recommend one for all sorts of kitchen tasks) you can simply use a knife and finely chop the crystallised ginger or use a food processor and pulse until it is finely chopped or minced.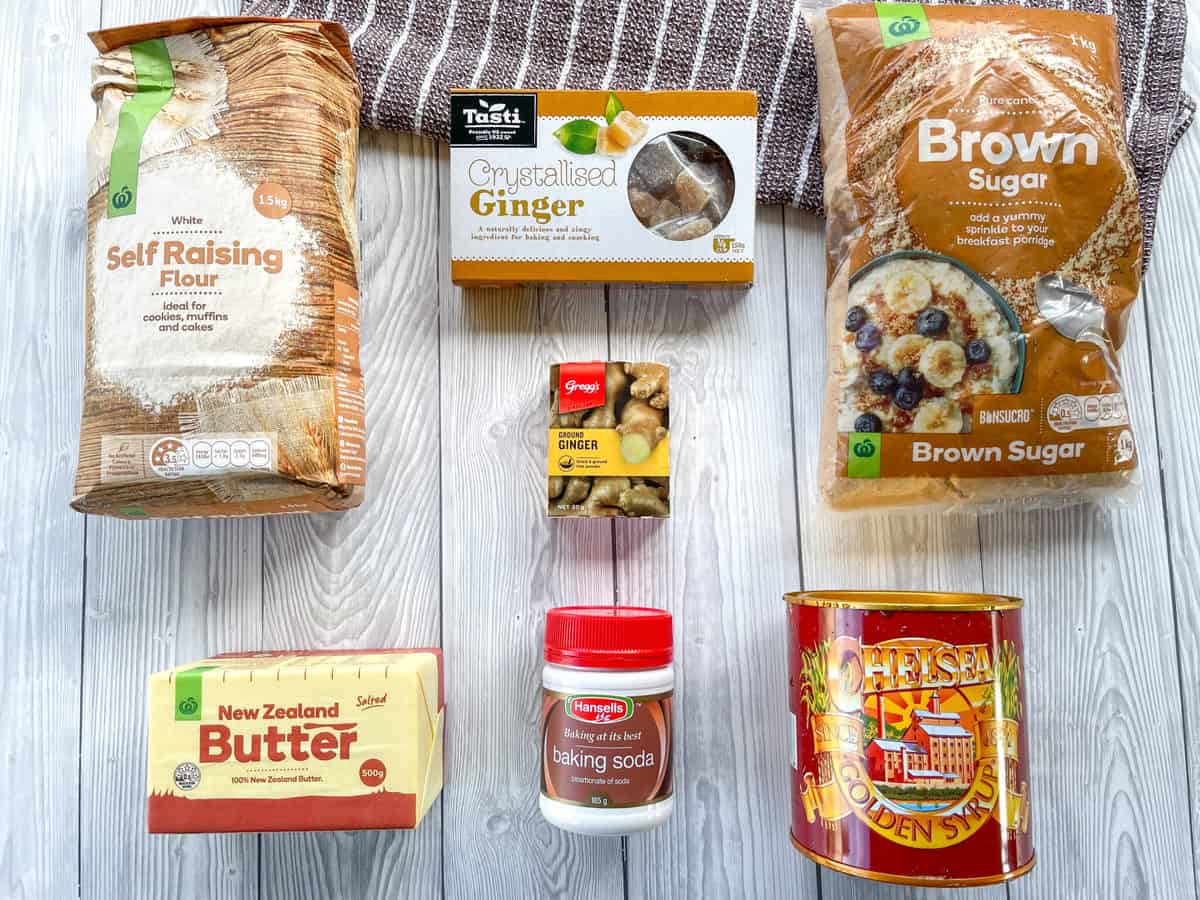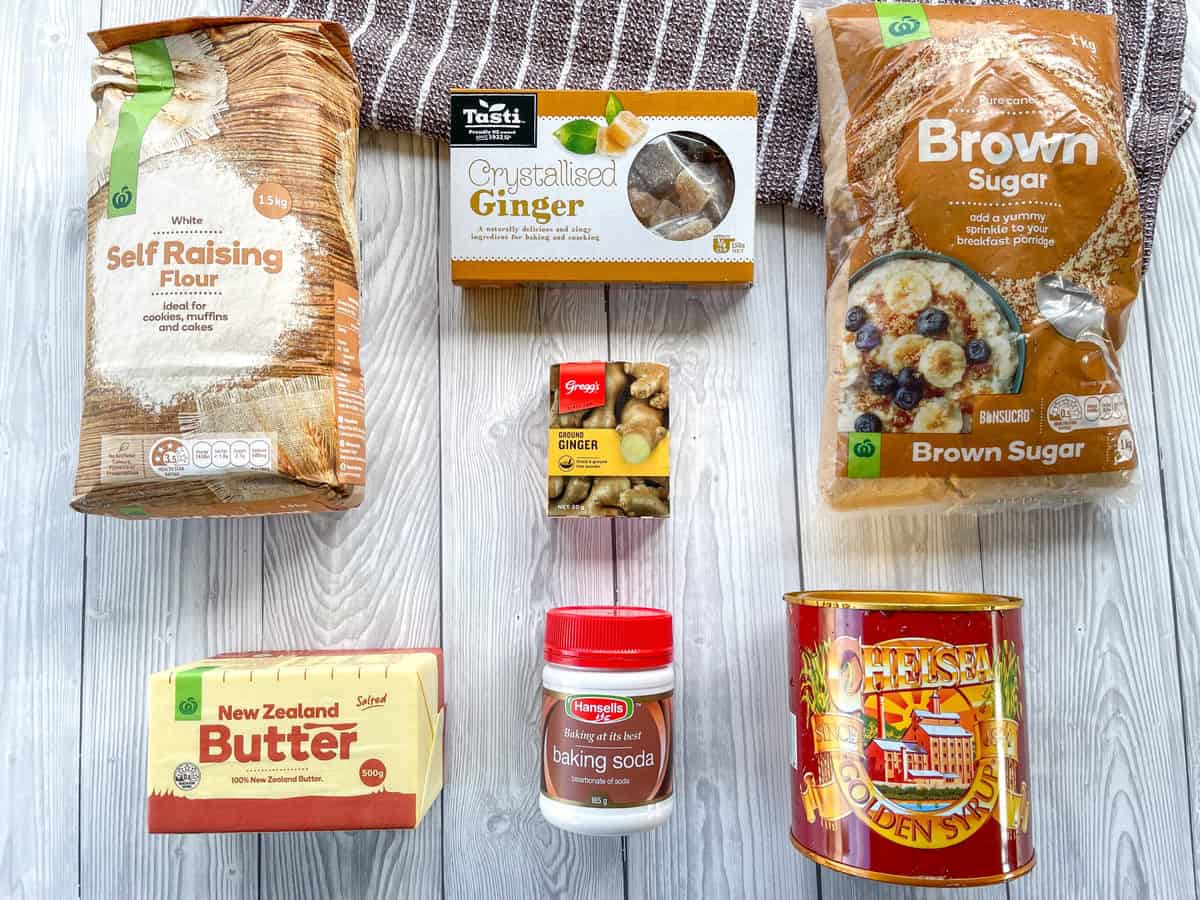 More on the recipe, the ingredients are simple
Self Raising Flour

Brown Sugar

Baking Soda

Ginger, ground

Butter

Golden Syrup

Crystallised Ginger

White Sugar (for coating)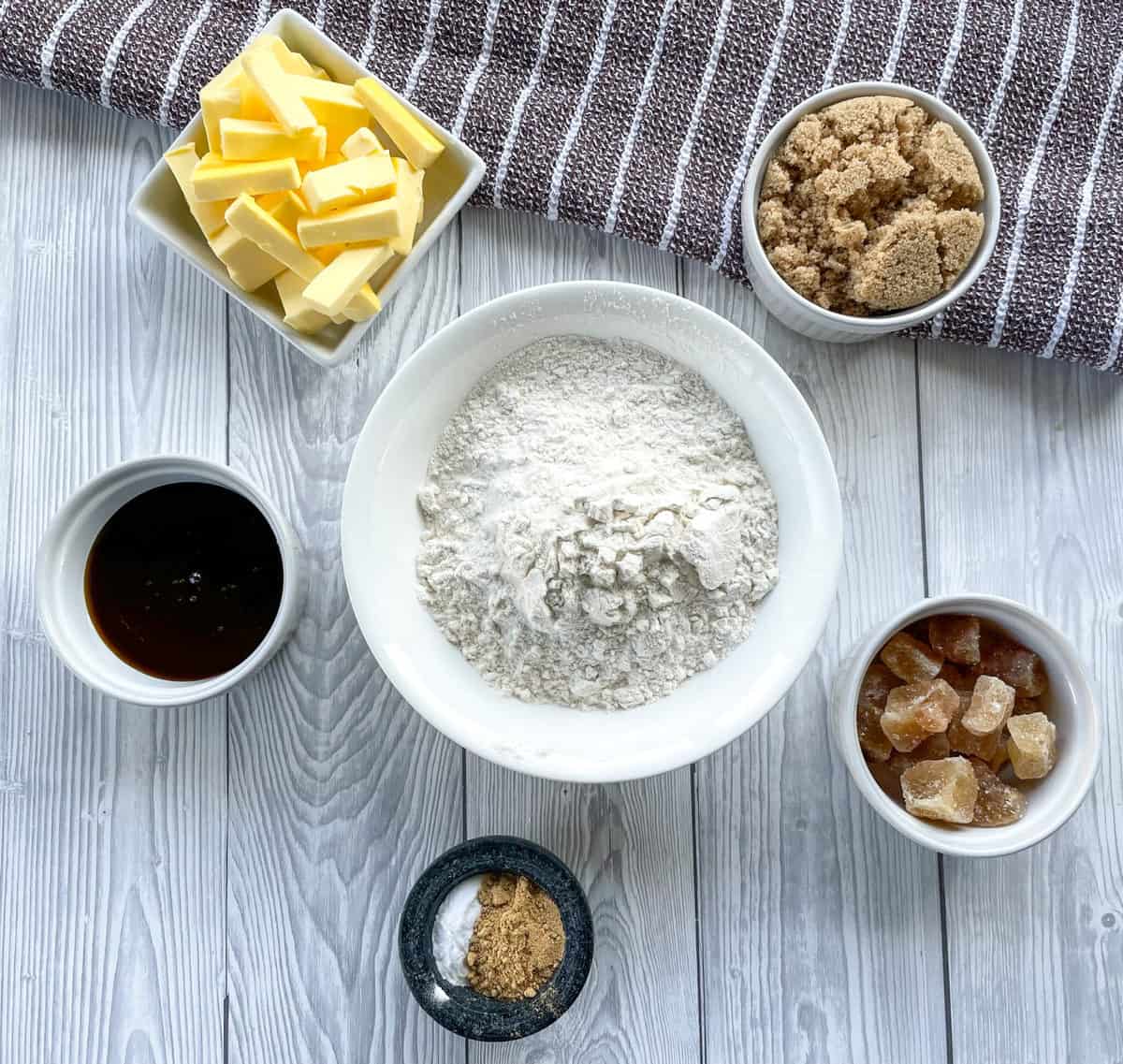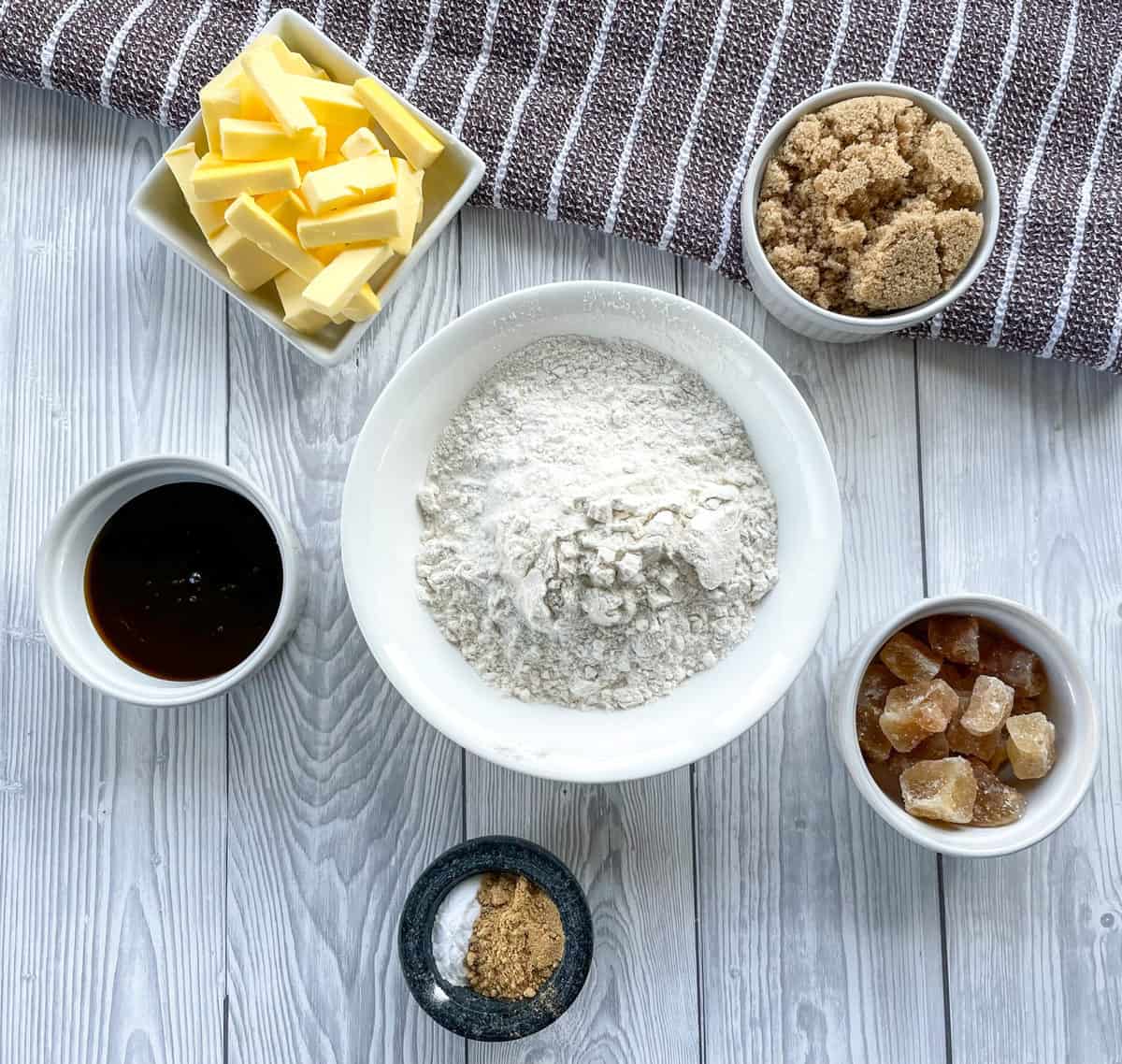 The method is easy too, takes a little time but worth the effort. I have made this recipe by hand but you could use a food processor if you prefer.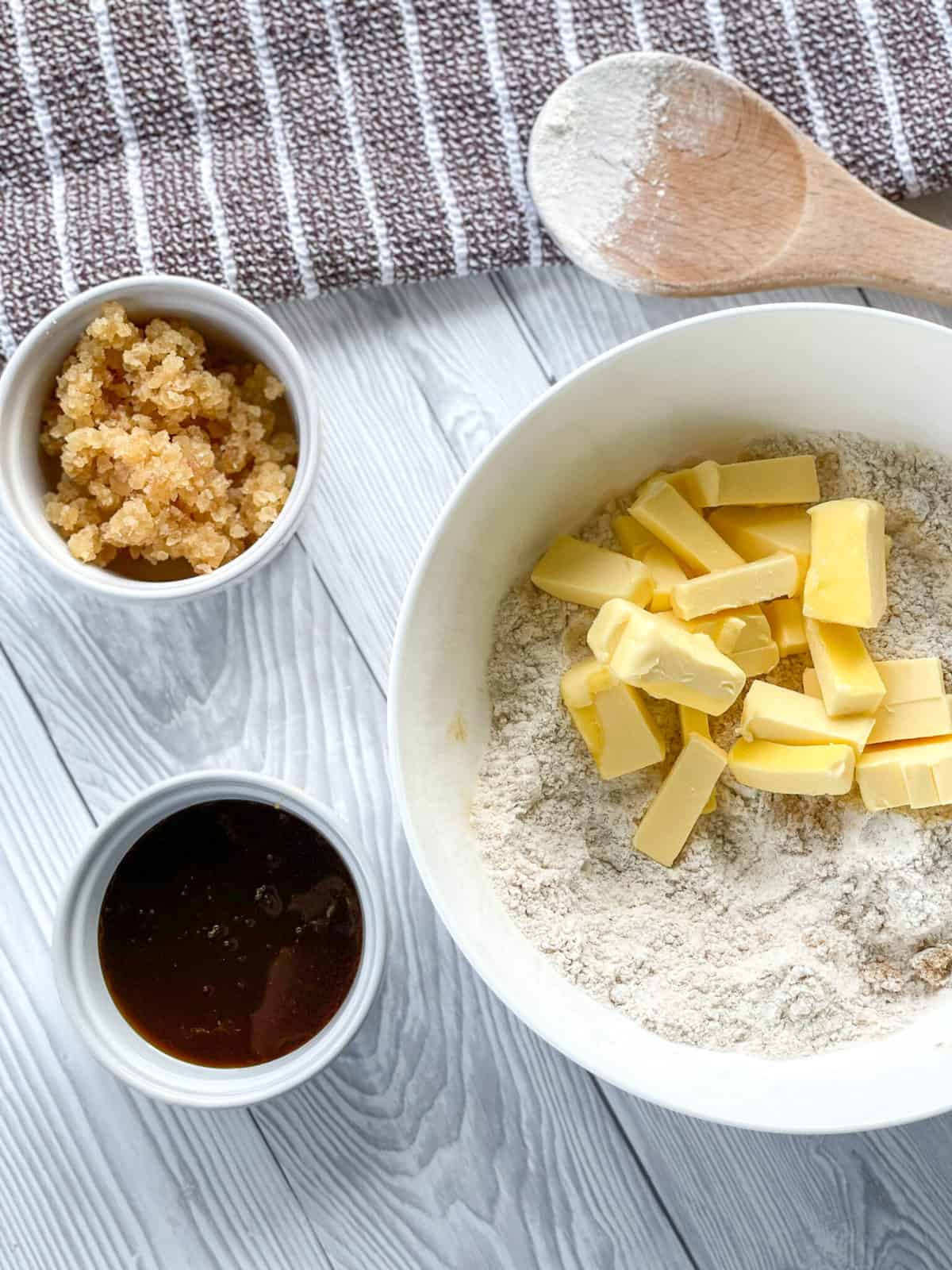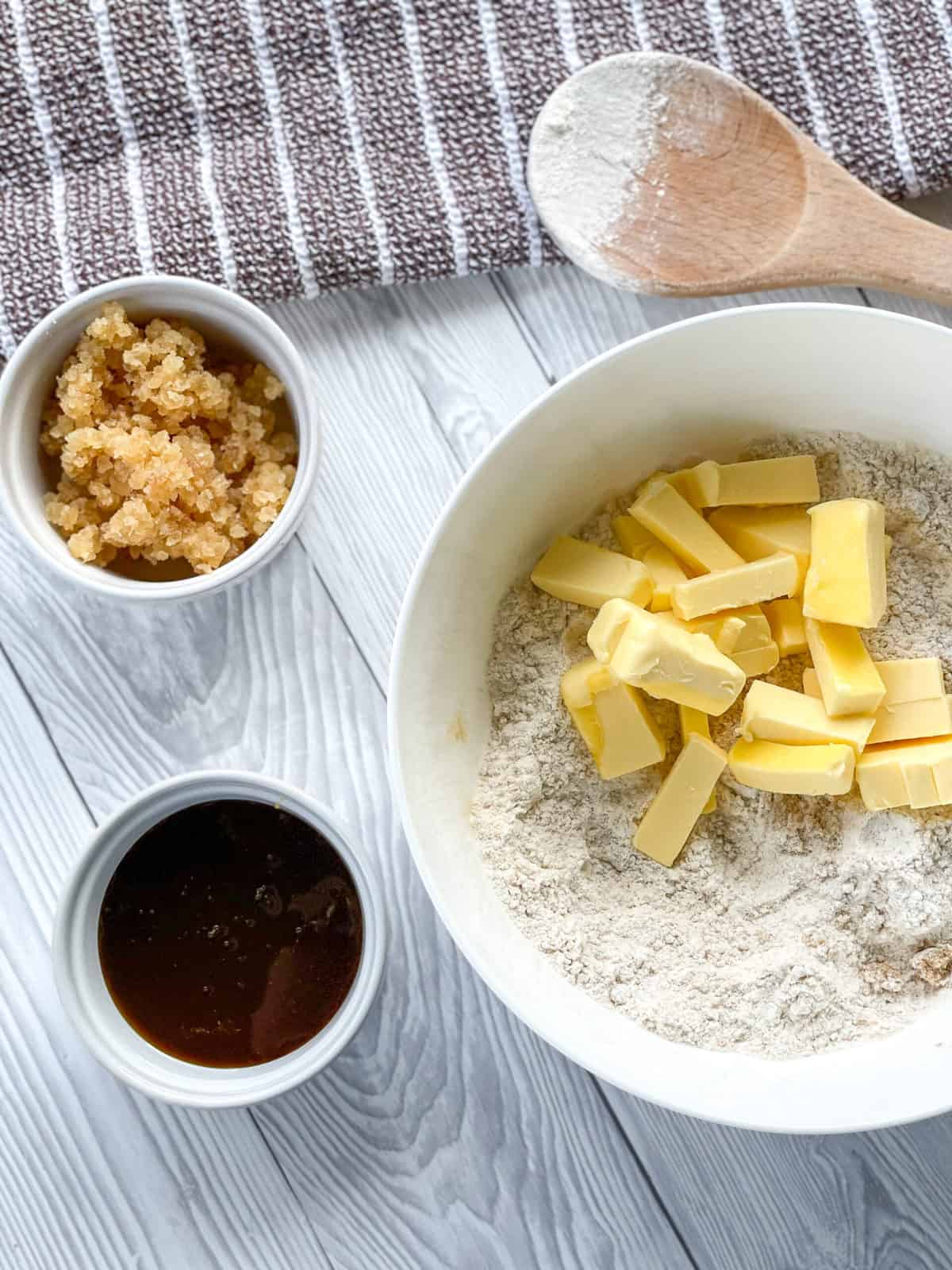 First you combine the flour, sugar, soda and ginger then rub through the butter using your fingertips. This is the bit that can take a little time but I have the butter at room temperature and it does not take too long to bring it to a fine crumb.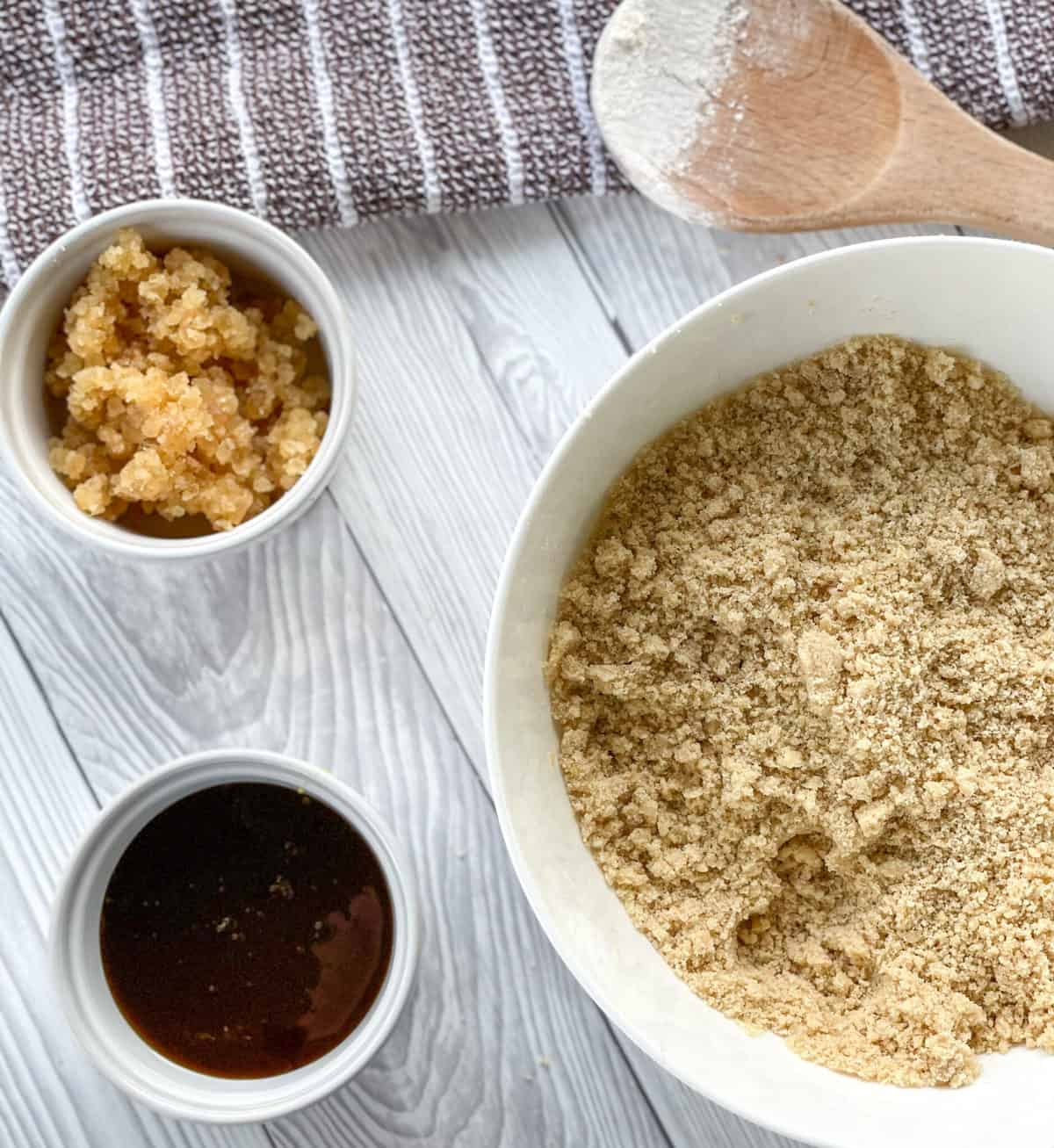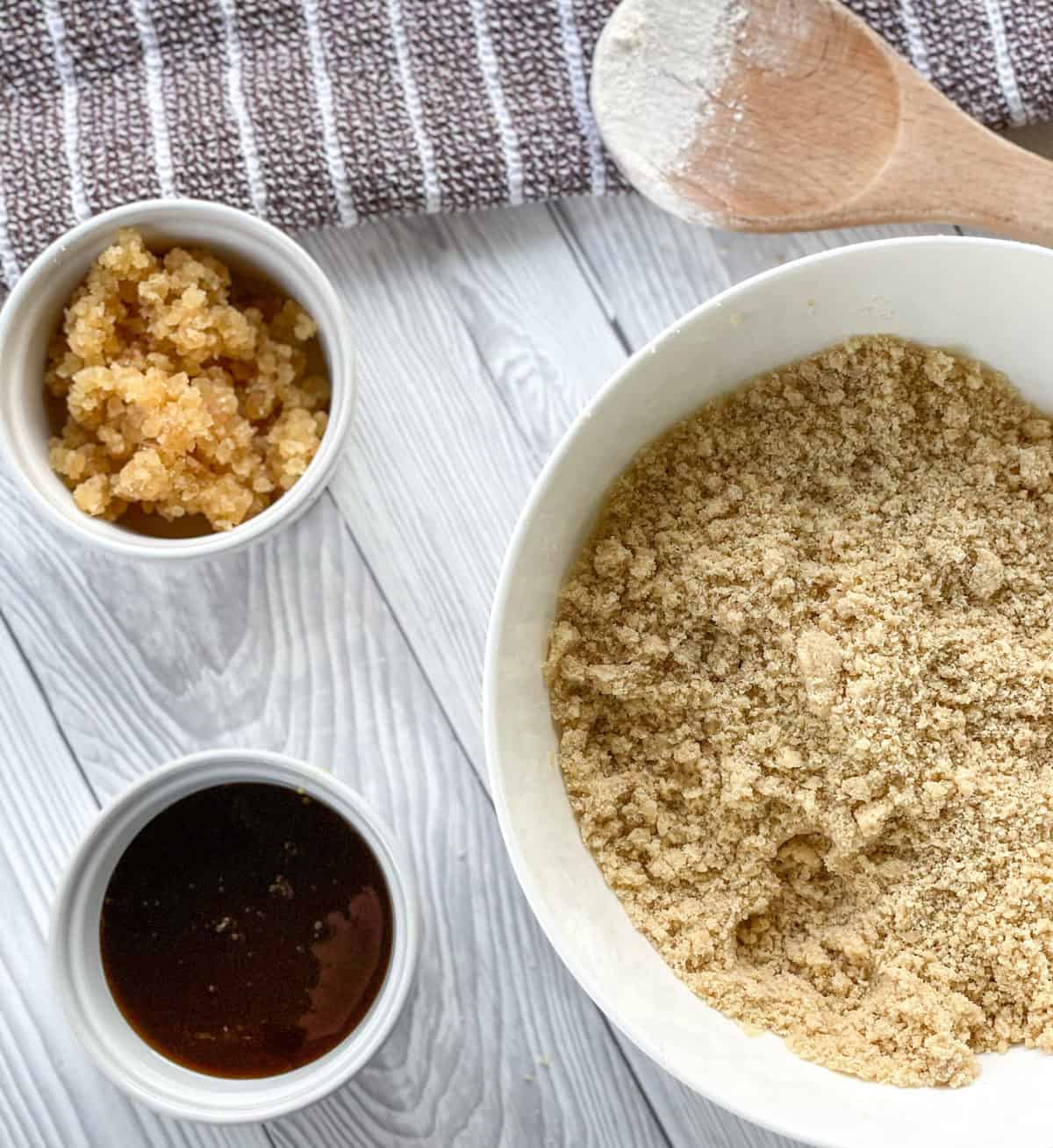 I then use my pull chopper I refer to above and finely mince the crystallised ginger then add that and the golden syrup to the flour mixture and using a strong wooden knife fully combine.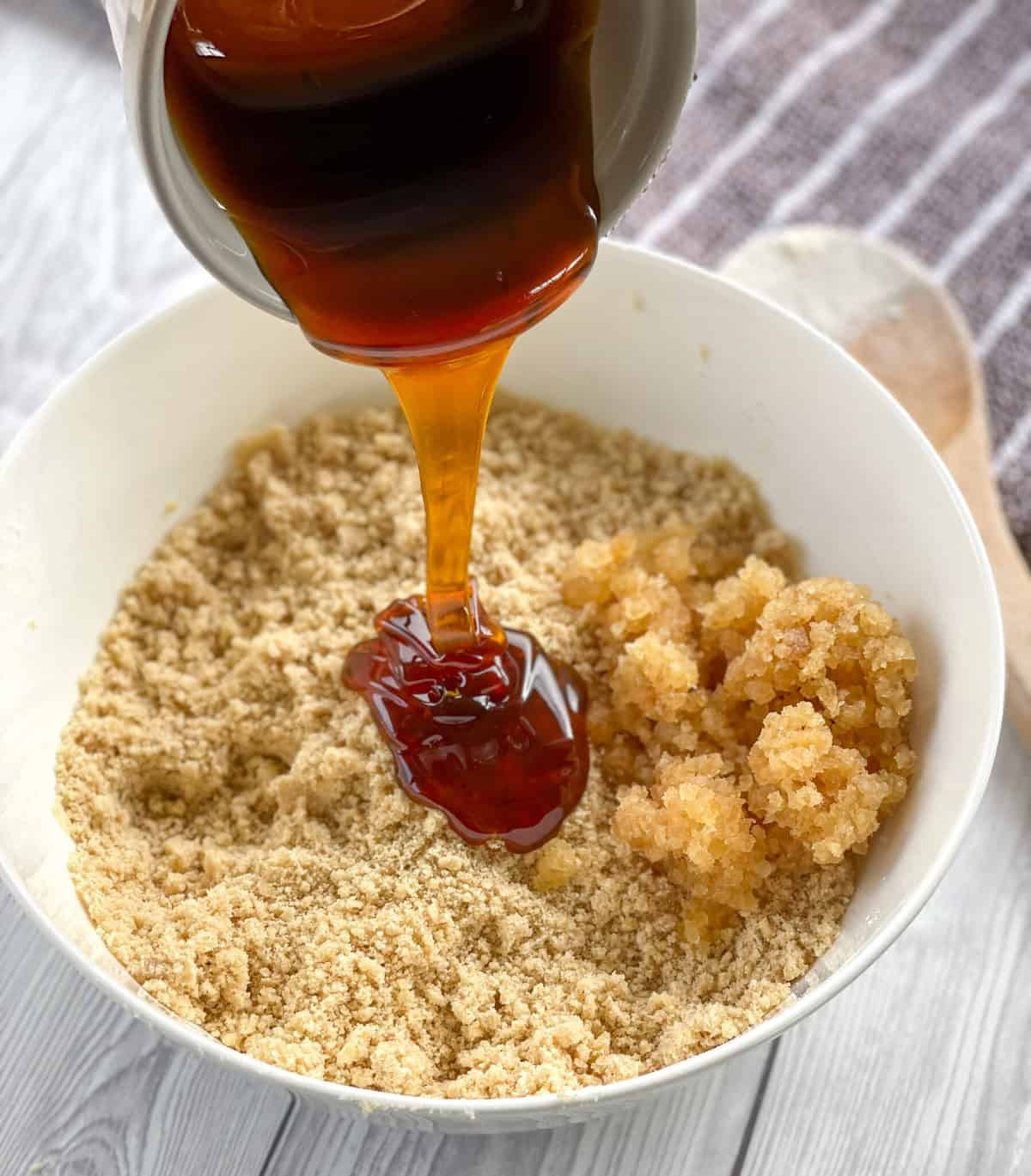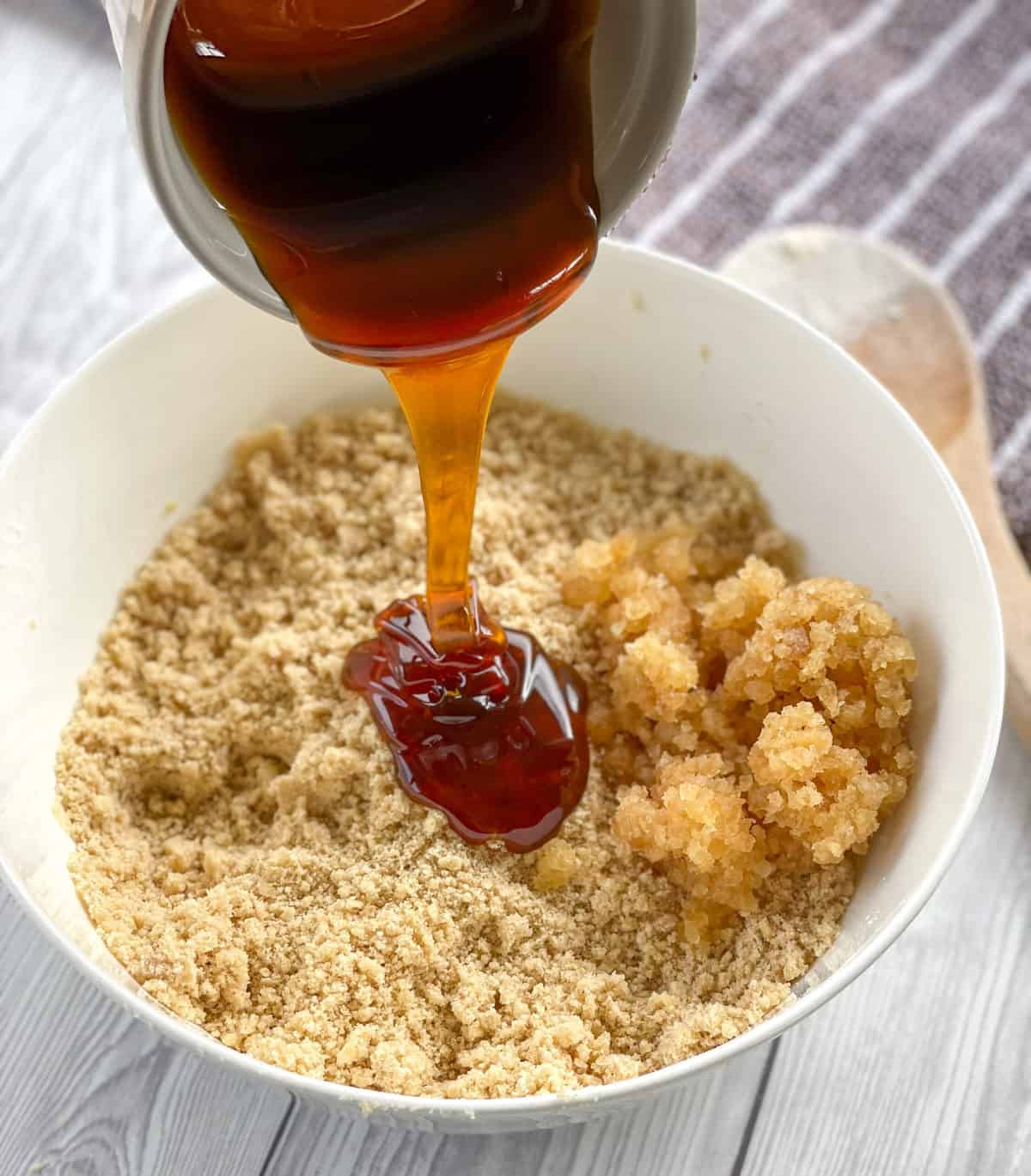 The beauty of this biscuit recipe is there is no cooling of the dough required so it is quick to whip up. I take walnut sized amounts of dough and roll into a ball then coat this with some white sugar to create a lovely crunch and sparkly finish to the biscuit.

Only takes 12 minutes to bake and then allow the biscuits to completely cool, like most biscuits when you get them out of the oven they will be soft and will firm upon standing.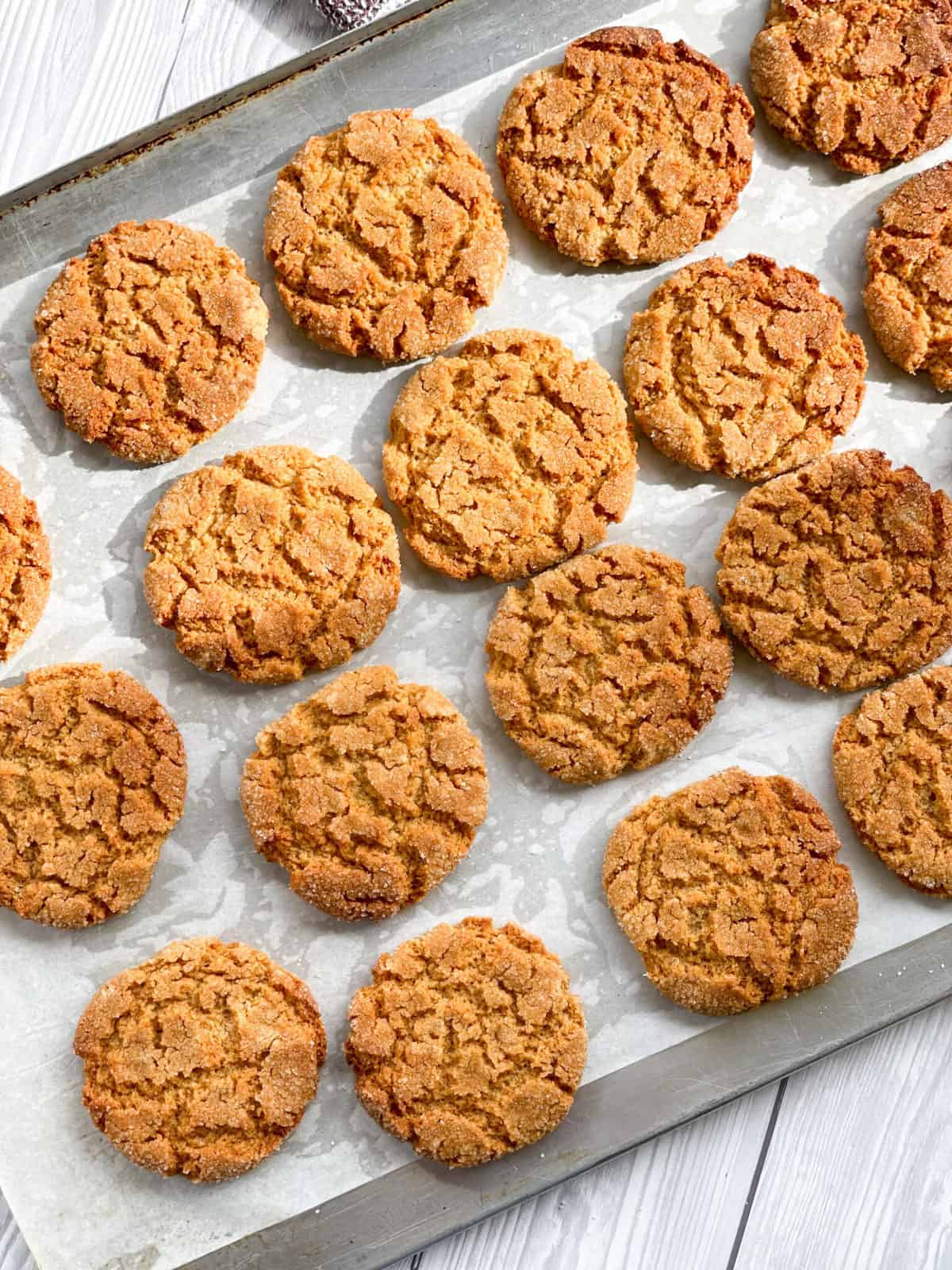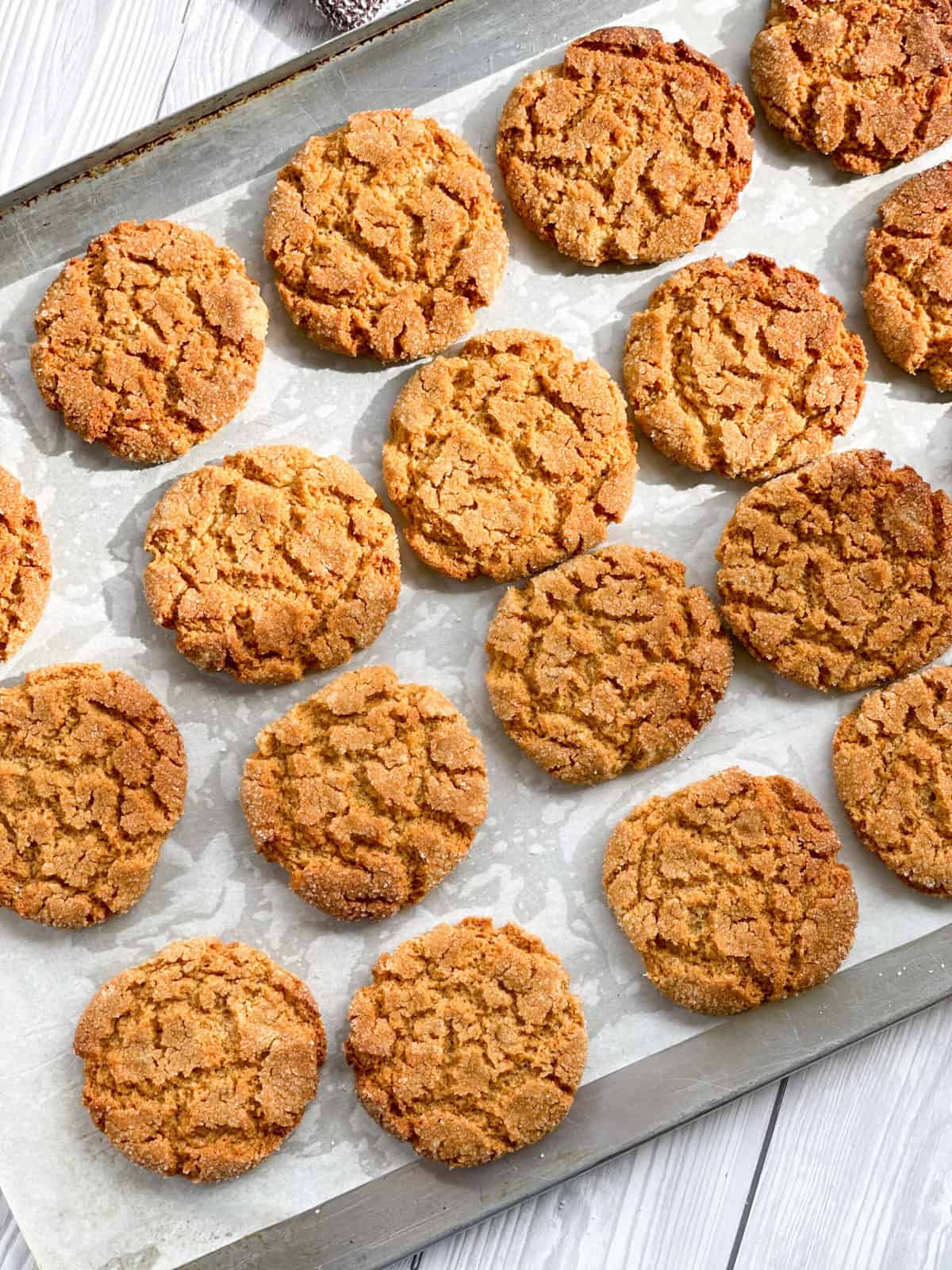 You can freeze these biscuits and of course omit the sugar in the last step if you prefer. They are just as tasty without.
If you love ginger recipes be sure to check out some of my favourites
No Bake Lemon & Ginger Slice
So onto the recipe for the Best Ginger Biscuits, I think you will love this one!
I cannot wait to hear what you think of this one, be sure to let me know in the comments below.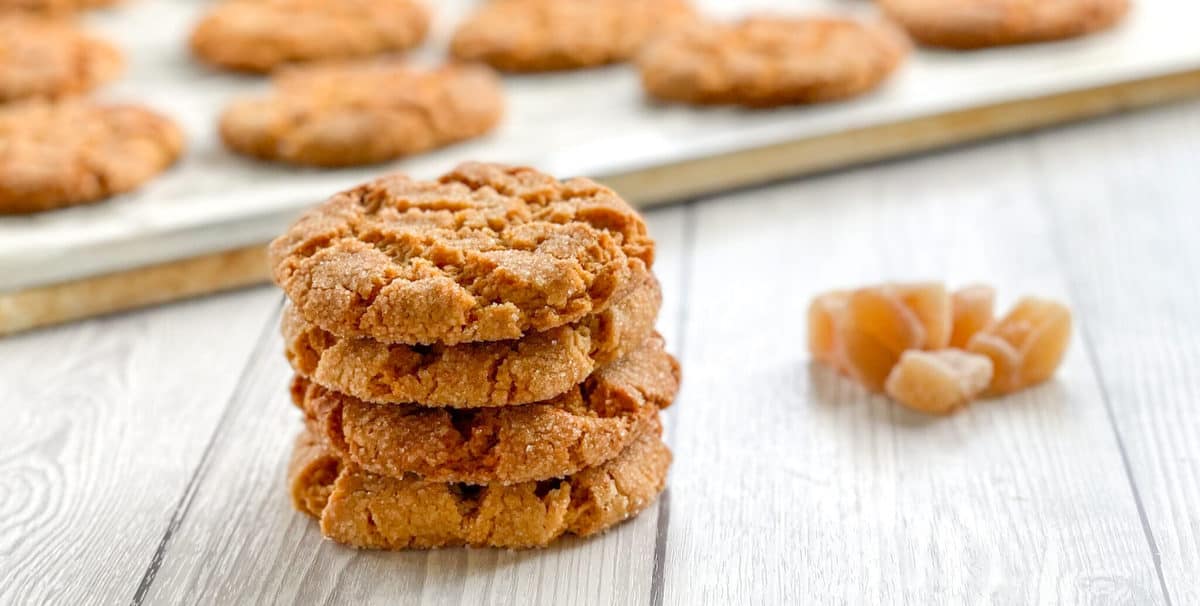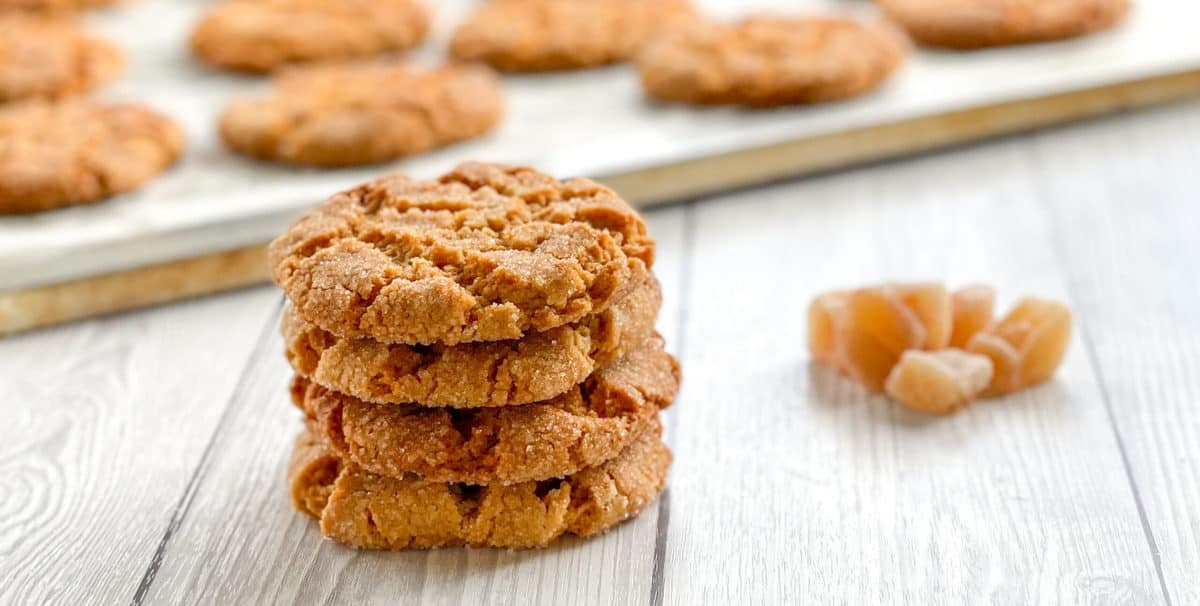 Thank you so much for stopping by to check out my latest recipes on my blog. If you are not already, be sure to follow me on Facebook or Instagram for more deliciousness, and you can register your email in the subscription box below to receive all my recipes as I publish them.
Happy Baking!
Anna
Pin It! Pinterest