A delicious classic recipe for Lemon Syrup Cake, serve this with a dollop of yoghurt, it's a lovely way to use in season lemons.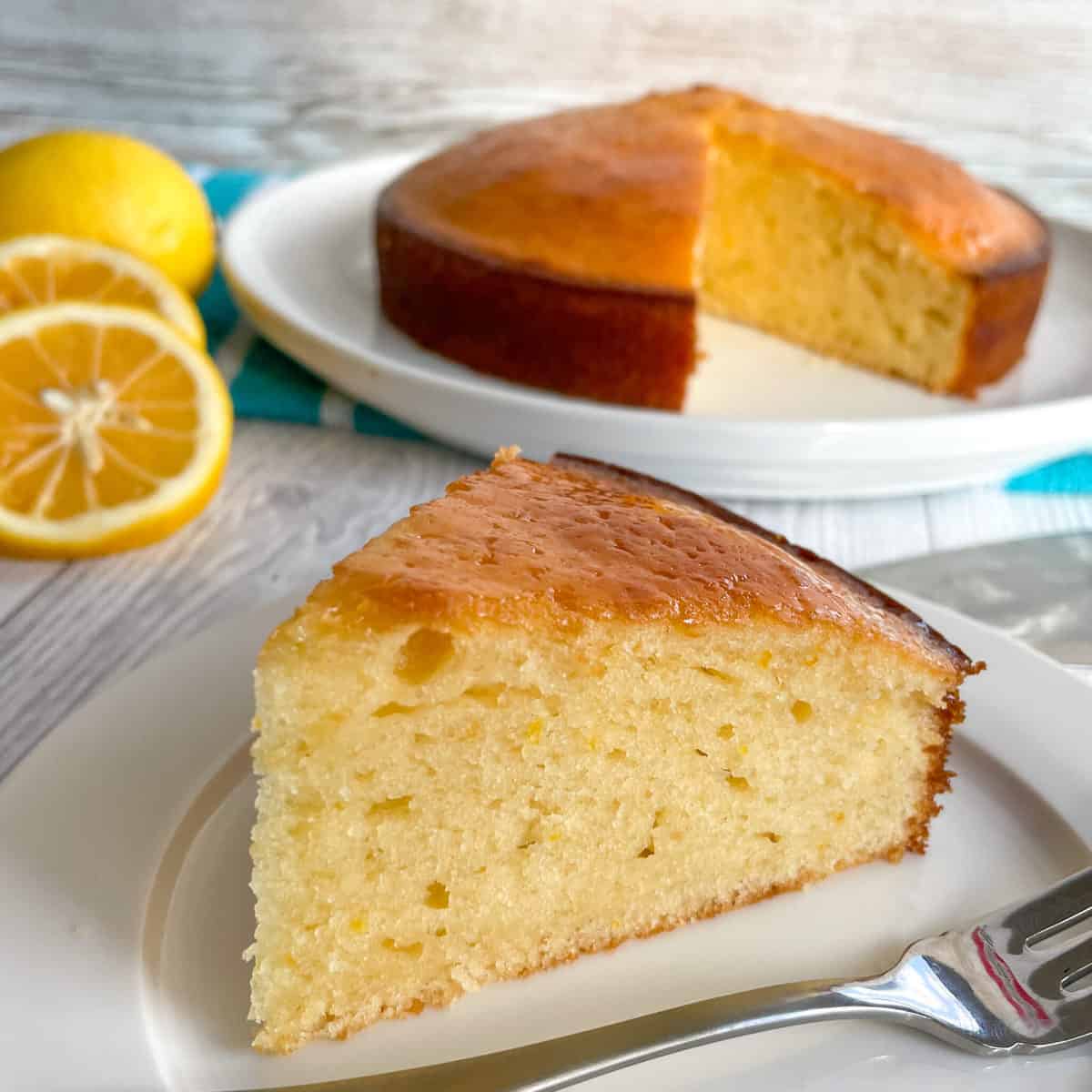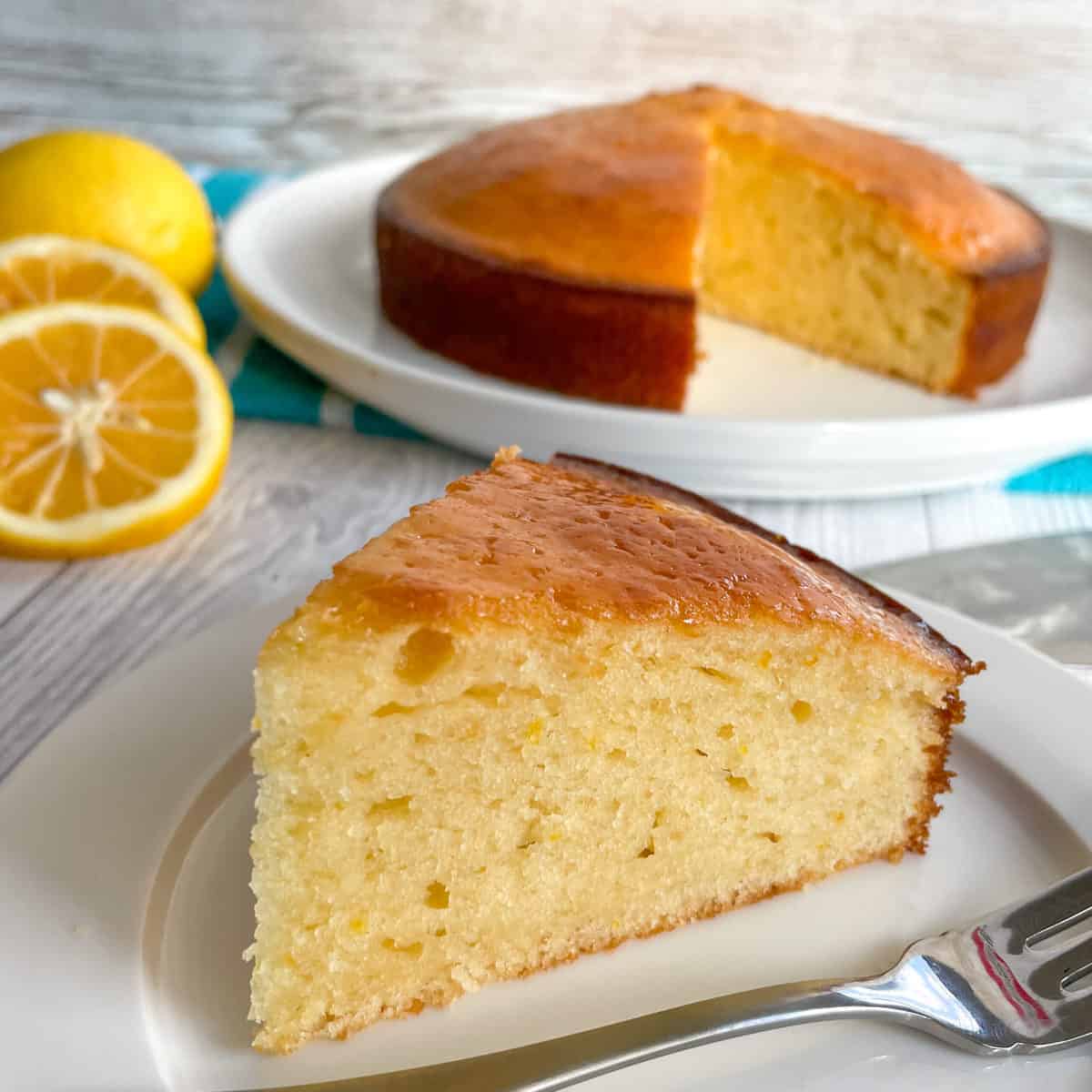 This recipe includes ingredients gifted by Countdown Supermarkets as Brand Ambassador, all opinions are my own
This recipe has been in my recipe book for years, it seems that there are several similar versions available everywhere so I definitely do not claim it as an original but it is a recipe that needs to be shared.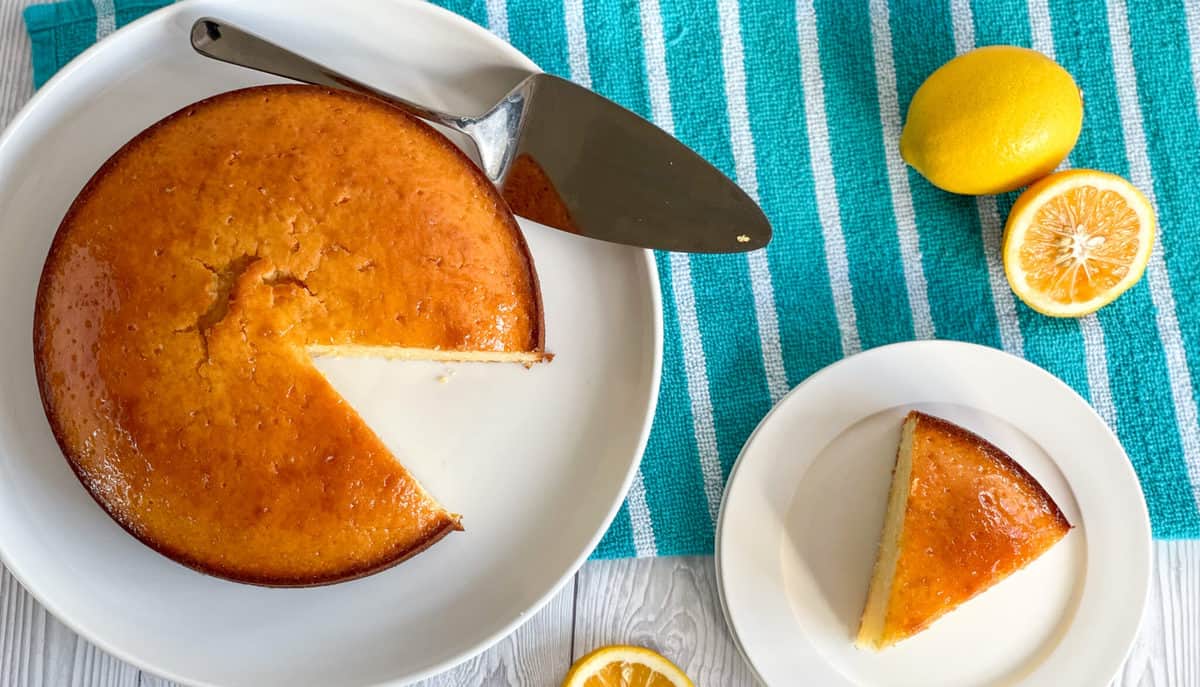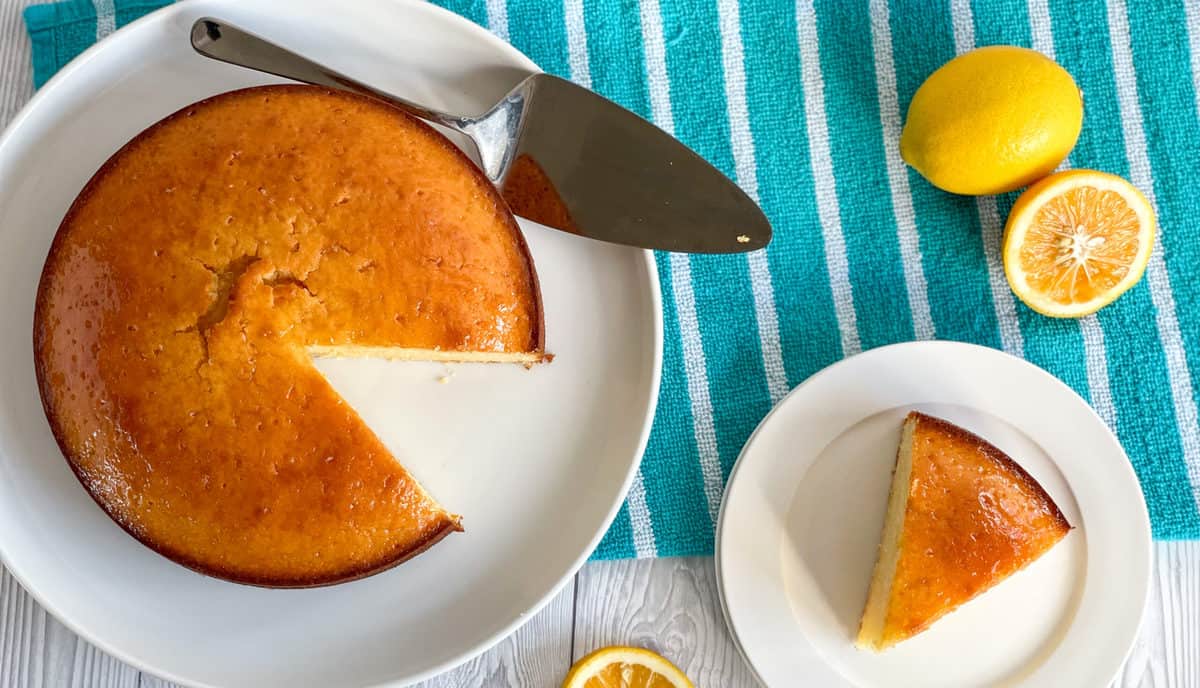 Using simple pantry basics and some lovely fresh lemons this is another one to add to the list for lemon lovers.
The cake is a tasty dense lemon cake but the main attraction is the simple syrup poured over the hot cake once it is fresh from the oven. Doing so adds a depth of flavour and moistness to the finished cake.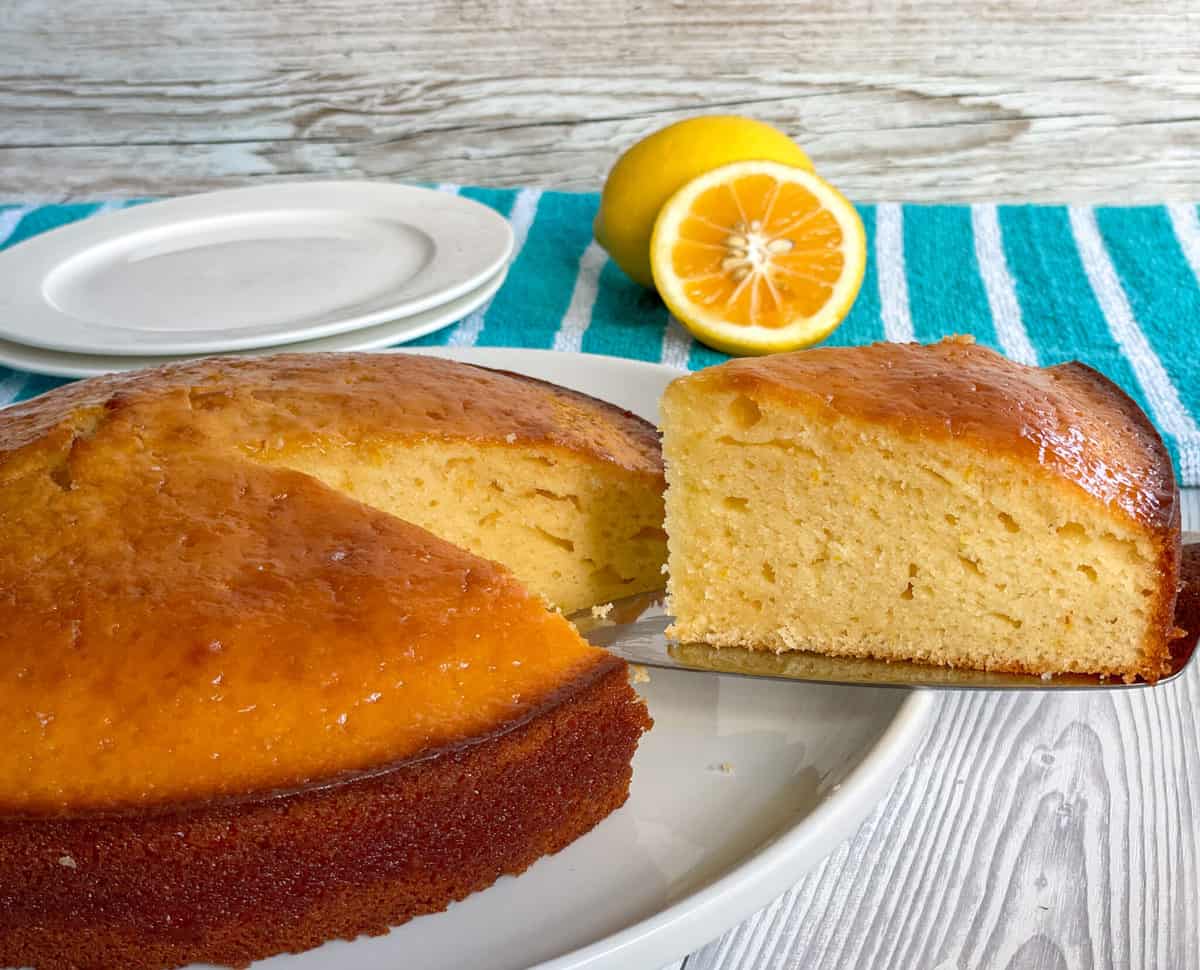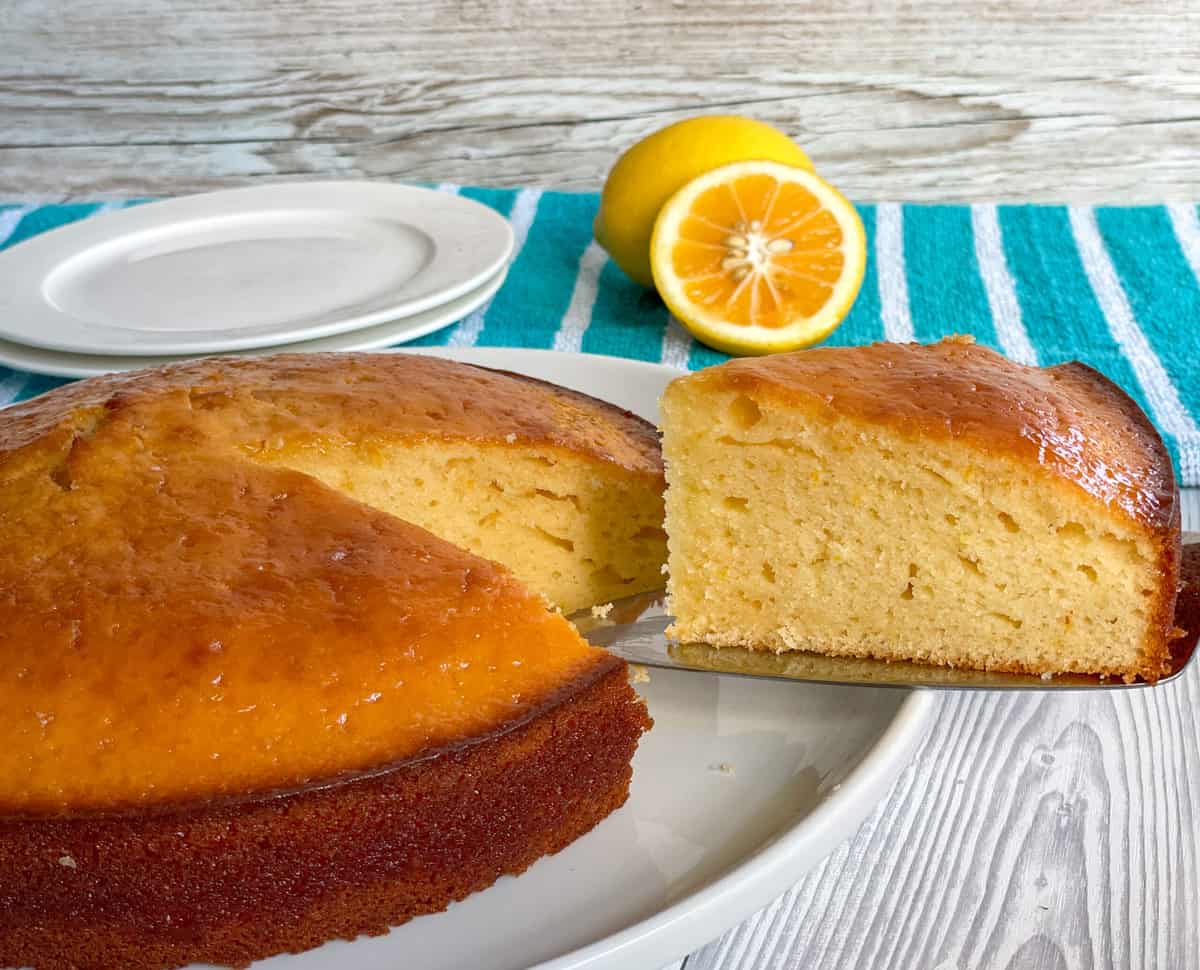 I have not iced this one but you easily could with a simple lemon drizzle, or serve it with a lovely vanilla yoghurt to complete the dish.
There are a few great questions when it comes to baking this cake so I thought I would answer them here first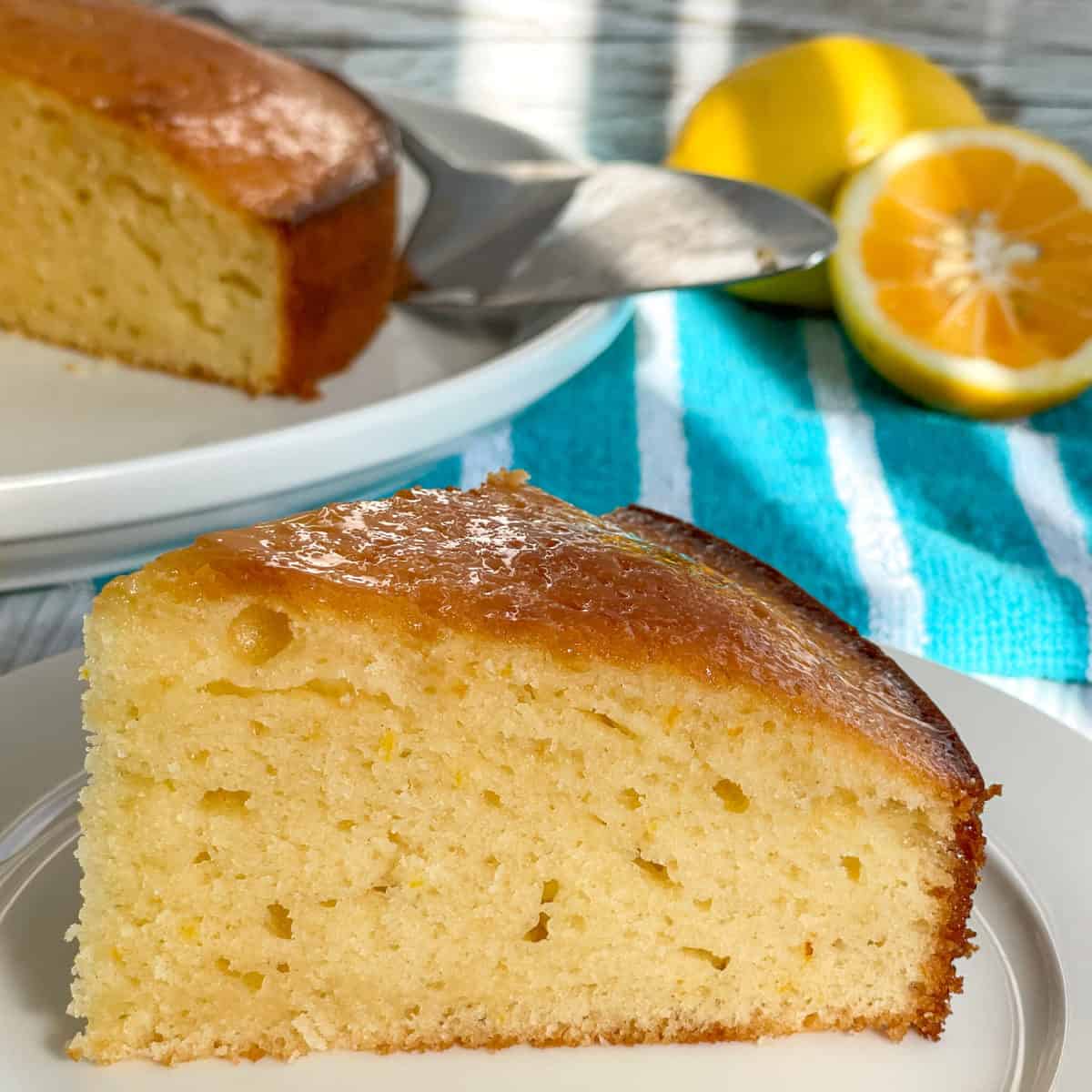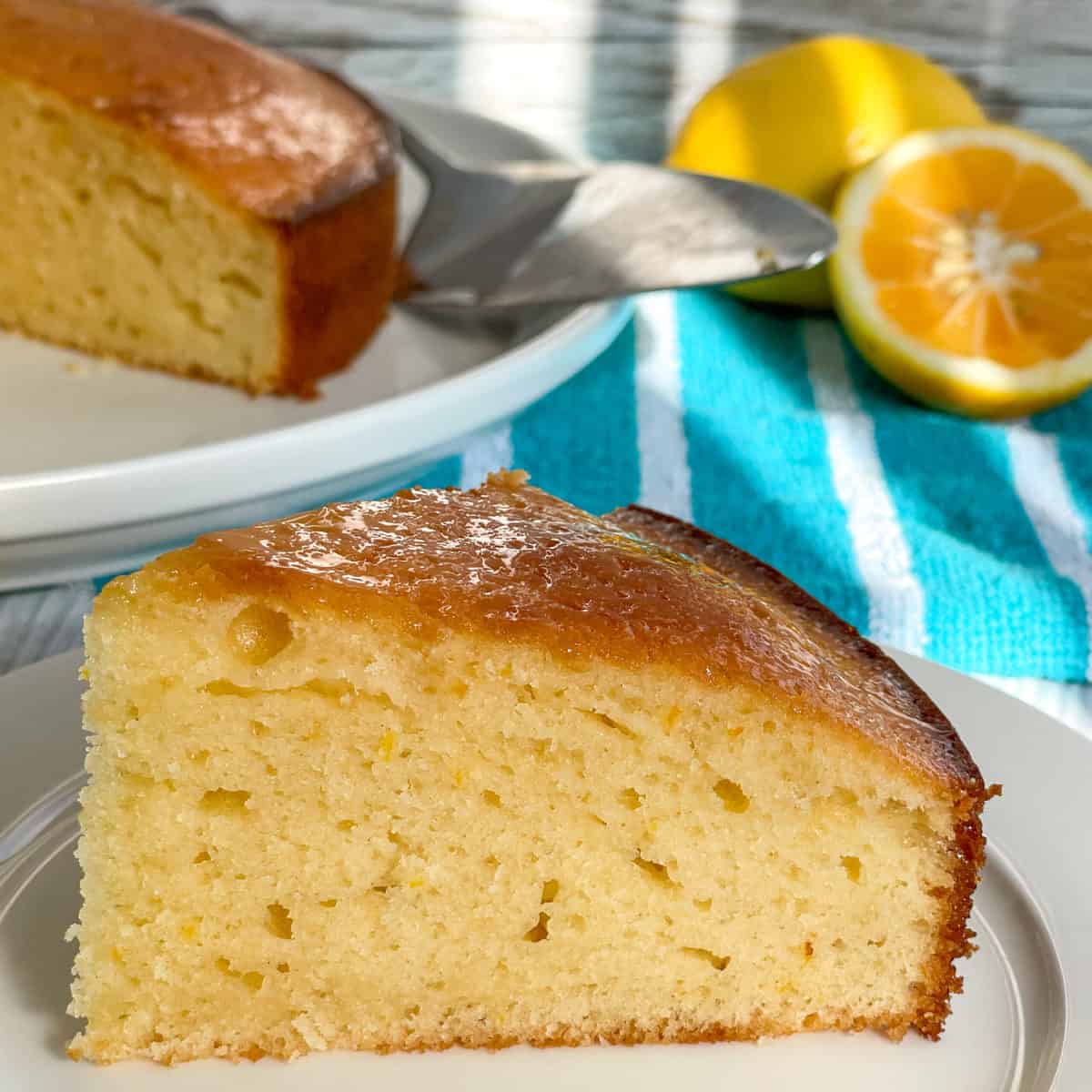 What can I replace the sour cream with in this lemon cake?
You can substitute the sour cream with a good quality Greek yoghurt. Use the same quantities.
Can I freeze lemon syrup cake?
Yes absolutely, it will keep for up to three months in the freezer. Prepare the cake as directed then allow it to cool completely. Then wrap in two layers of plastic wrap and pop in the freezer. Allow it to thaw completely at room temperature overnight. Store in an airtight container once thawed.
Why use sour cream in a cake?
So many great reasons! It is full of good fats and acids, so it helps keep the cake moist without thinning the batter, it makes for a creamy batter, aids in the cake not over browning and also activates the baking powder.
Can I ice the lemon syrup cake?
Definitely! I would use a lovely simple lemon glaze, simply add 1 cup of sifted icing sugar to a bowl, a tablespoon of lemon zest and a teaspoon of melted butter. To this add small amounts of strained lemon juice to the icing sugar mix until you get a icing that drizzles off the end of the spoon like runny honey then drizzle this all over the cake.
What would you serve lemon syrup cake with?
Definitely serve this with a lovely vanilla yoghurt or similar. This helps with the moisture of a more dense cake.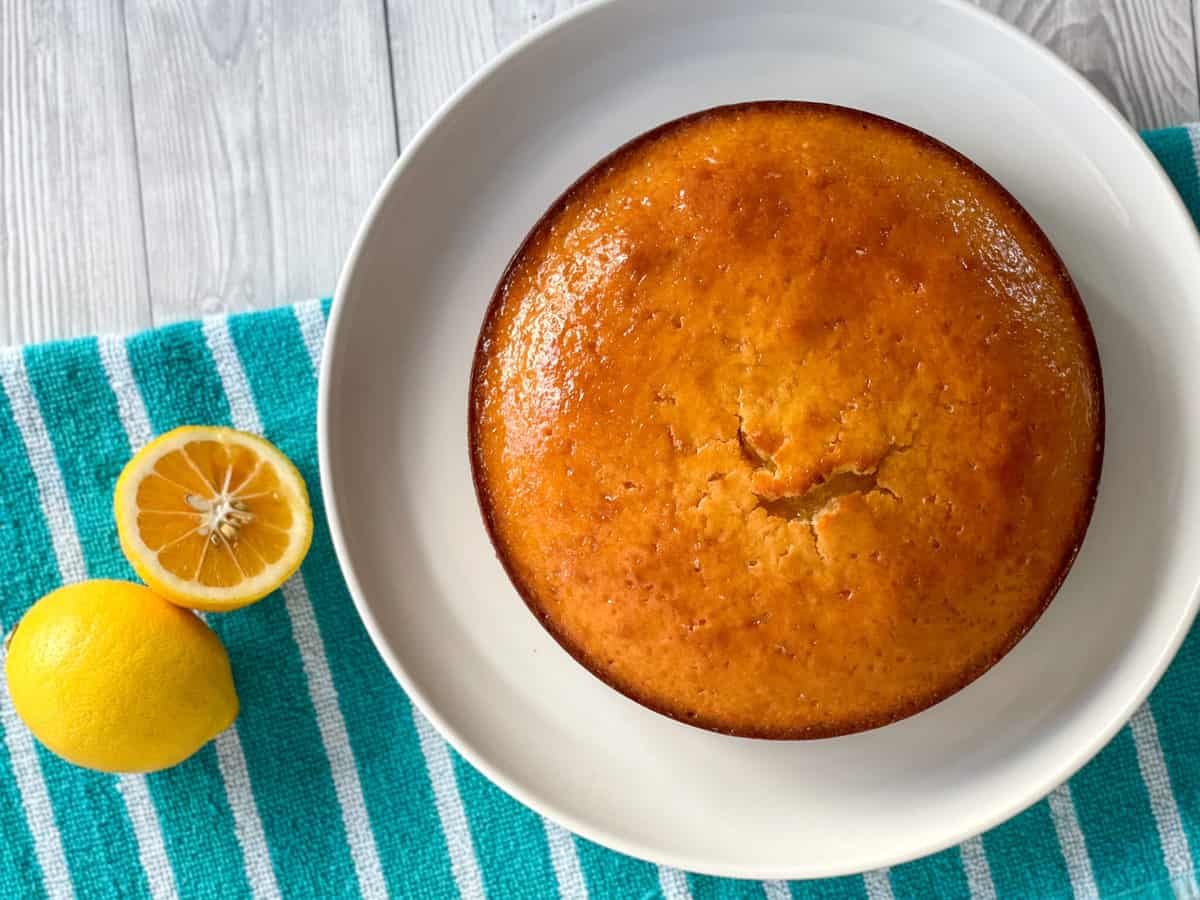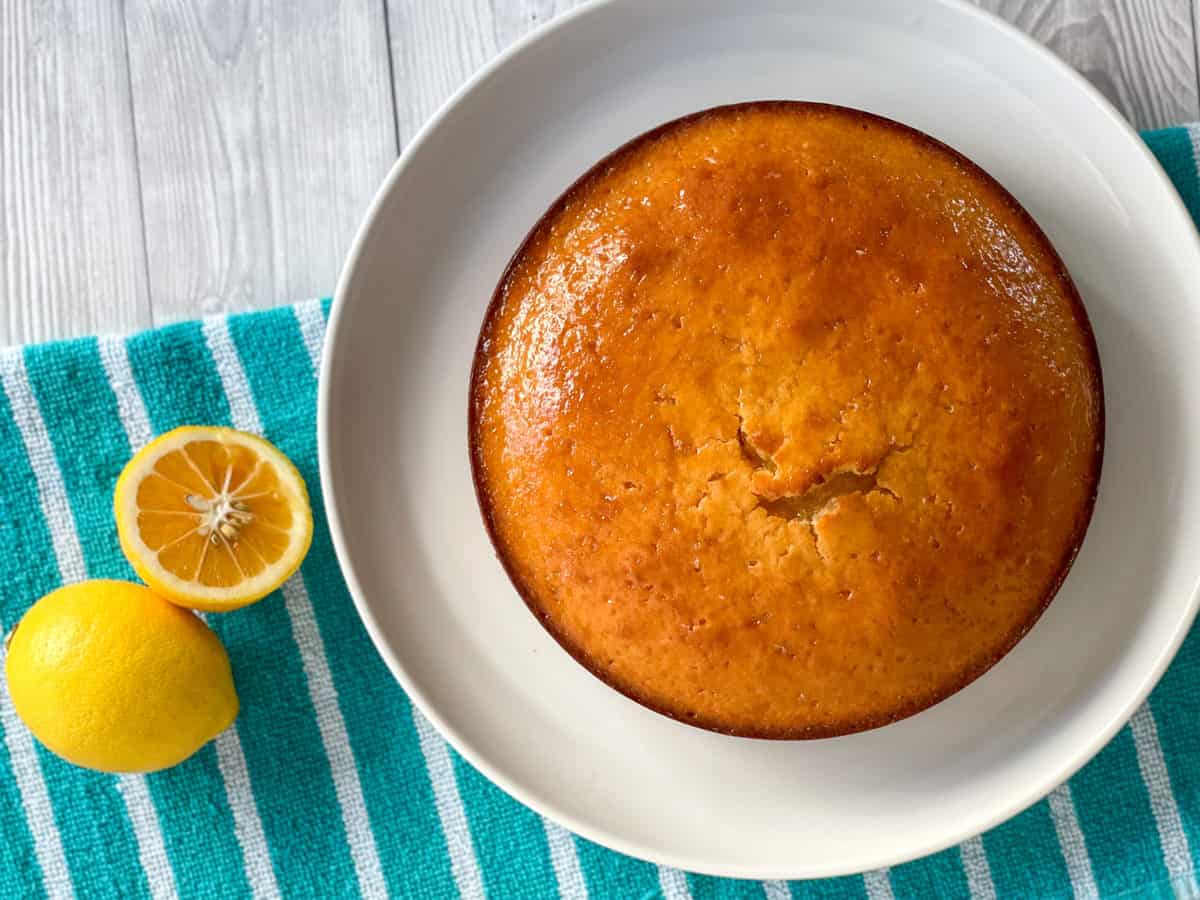 The ingredients are simple, hopefully you already have these on hand.
Plain White Flour

Baking Powder

Caster Sugar

Eggs

Sour Cream

Lemons

Canola Oil

Icing Sugar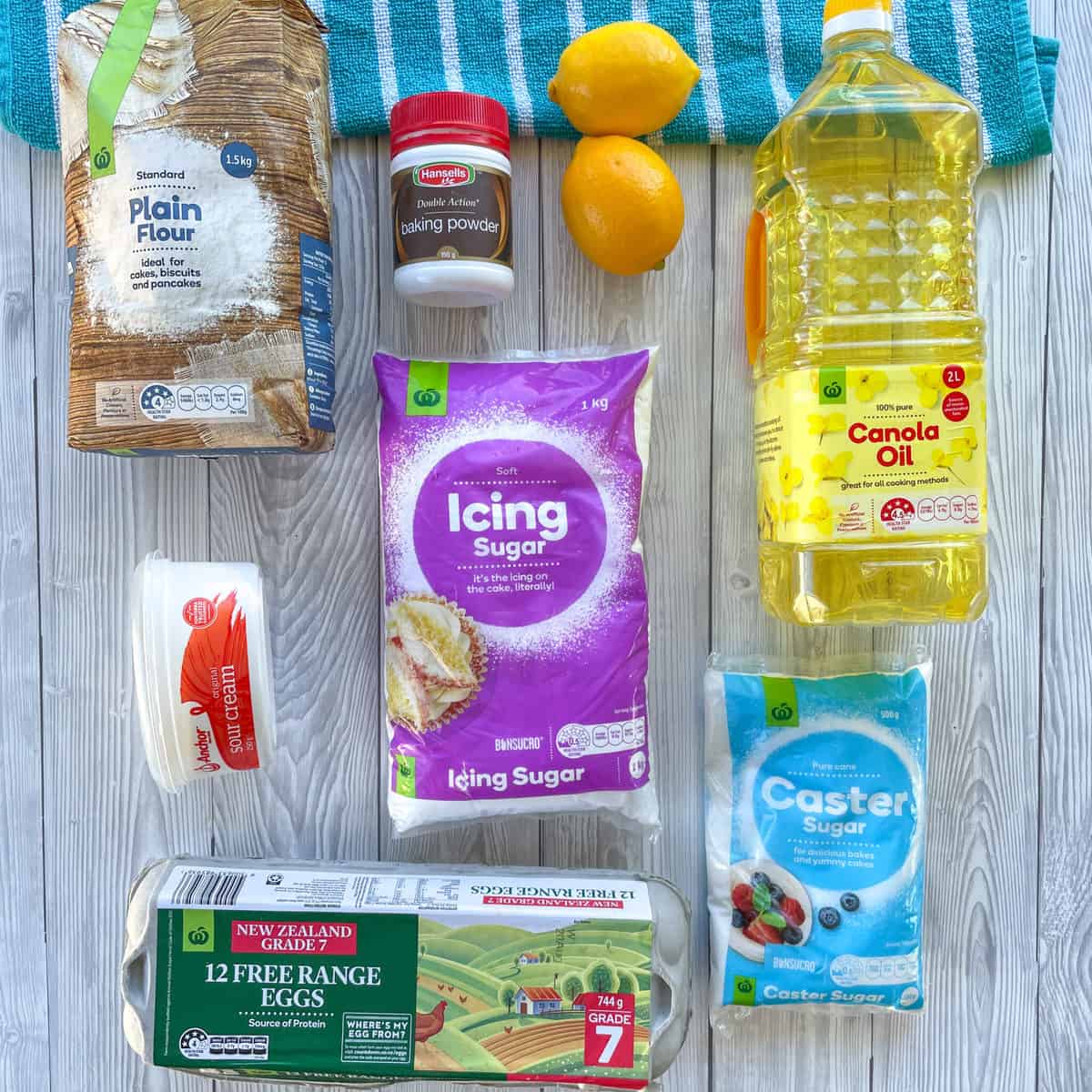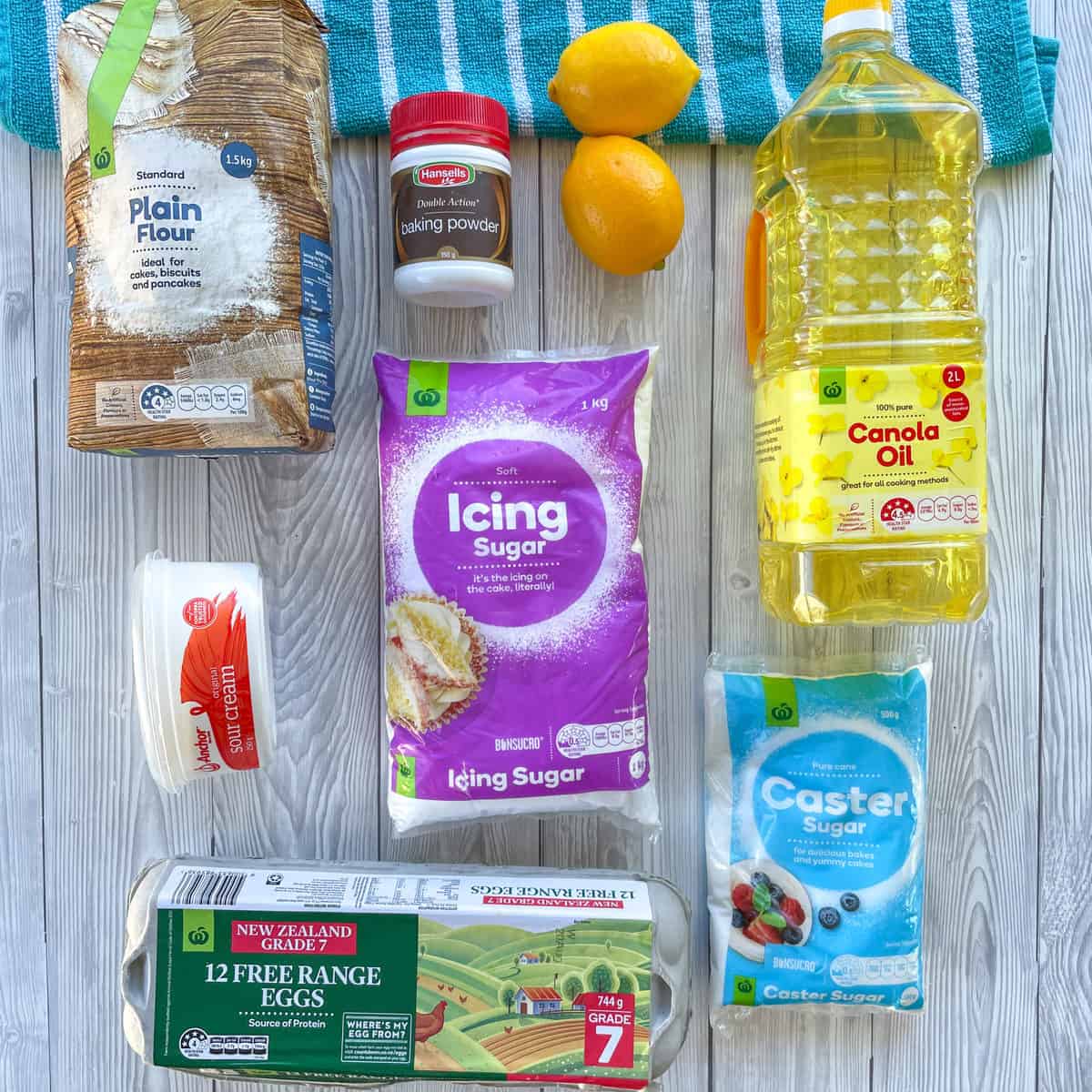 I used a total of around 3 lemons, but it will depend on the size of the lemons you have on hand and how juicy they are. Often recipes refer to the zest of one lemon but it does depend on the size so here I will refer to tablespoons amounts.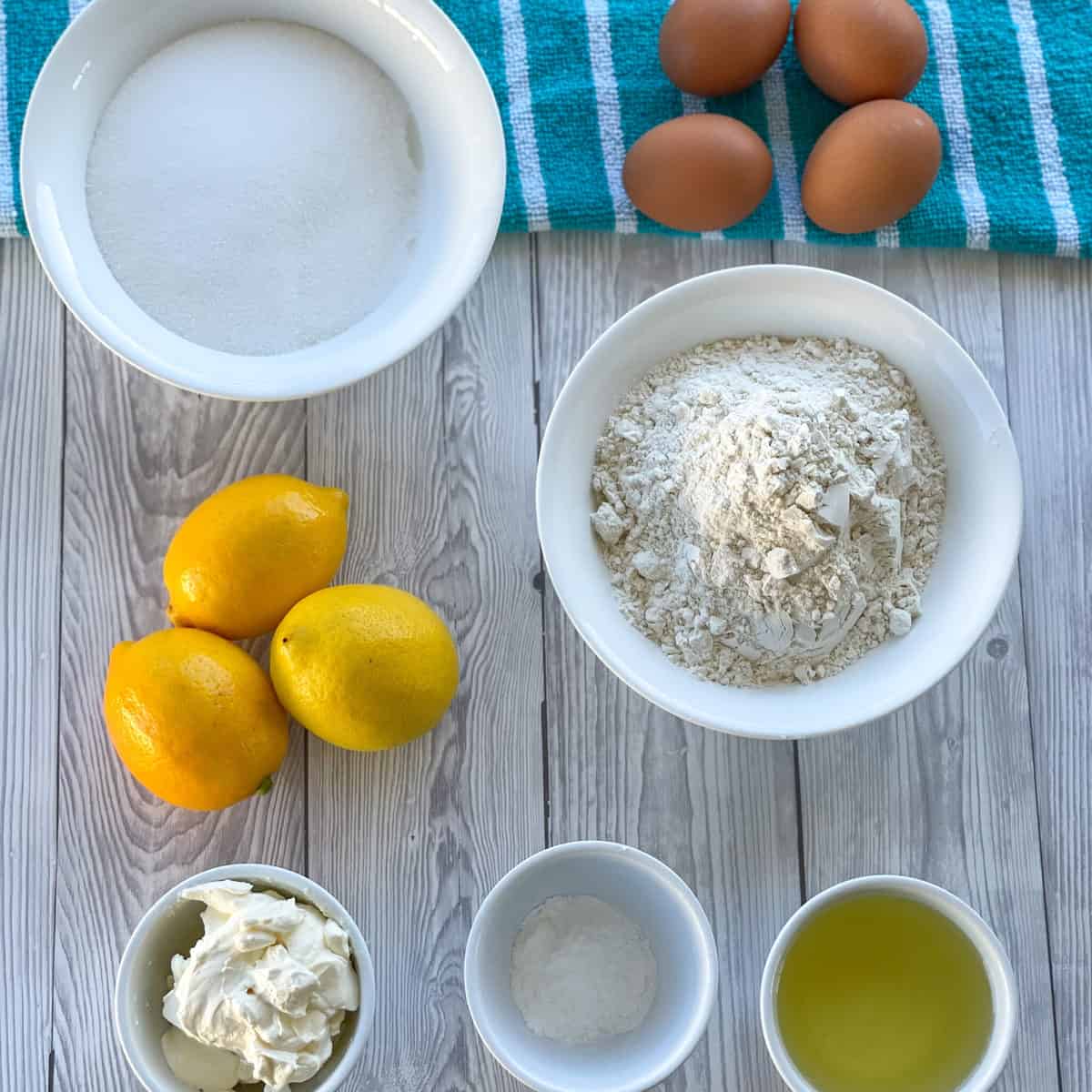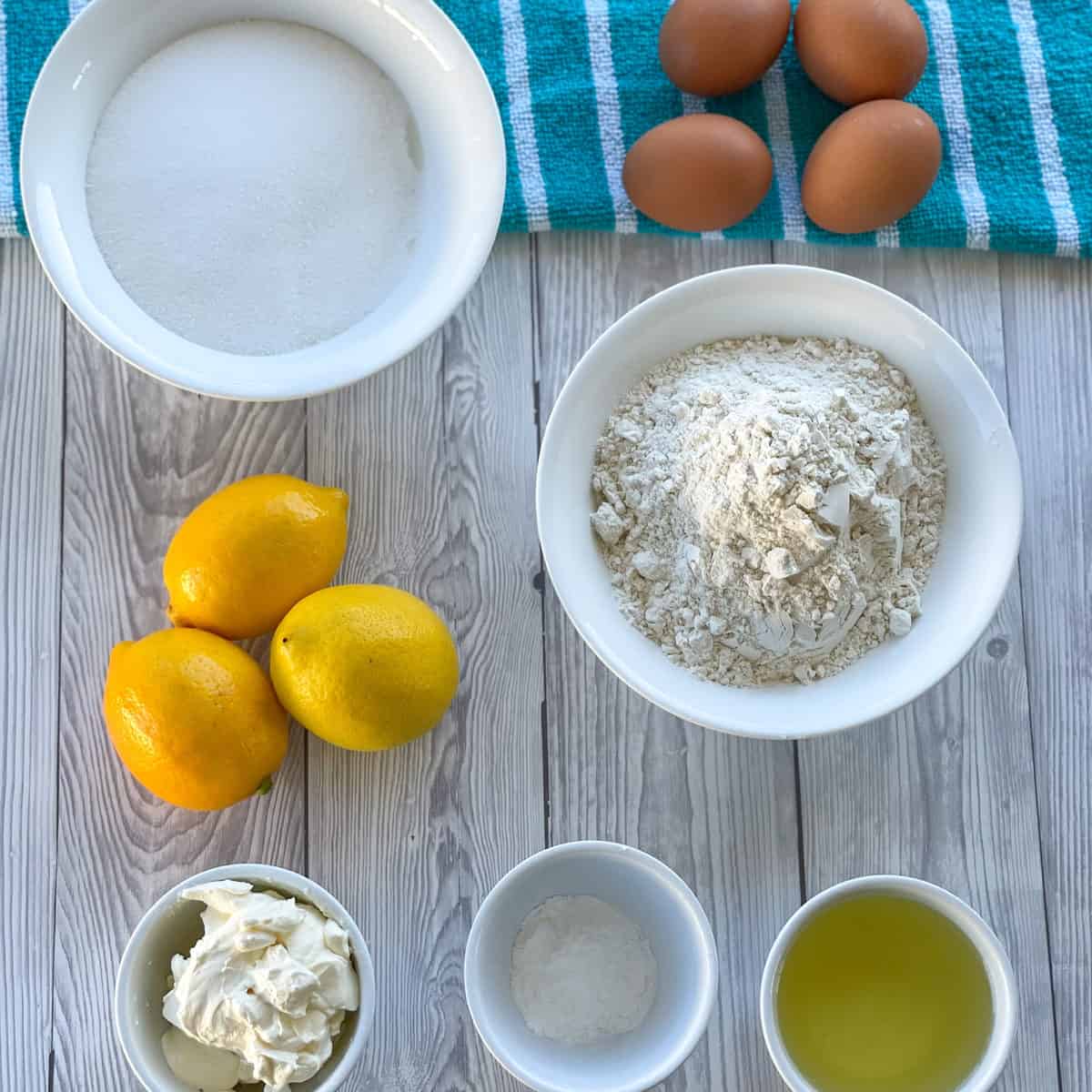 Choosing the best lemons is really important, according to my Dad it is all about the PH in the soil. The sweeter the lemon the better the outcome in baking, regular lemons or Meyer lemons are the best bet.
If you have hard bitter lemons that flavour comes through in the finished product.

The method is lovely and simple, you just need a few bowls and a whisk and a loose bottom cake tin is ideal for this one or a spring form tin to make removing the cake at the other end much easier.
To make the cake you combine the dry ingredients then prepare the wet. There is no need for a food mixer and combining ingredients takes very little time.


This recipe takes around 50 minutes to bake, all ovens are so different so I tend to check my cake from 45 minutes onwards, then baking for five minutes at a time until a knife comes out clean of any wet batter.
The cake will be a rich golden brown. With about ten minutes to go in cooking time you can prepare the lemon syrup, this is a combination of icing sugar (confectioners sugar) and lemon juice.


As soon as you remove the cake from the oven, while it is still hot, use a knife or skewer to add lots of holes all over the cake, this allows for the lemon syrup to pour deep down into the cake. This syrup is where the bulk of the flavour comes from for this cake, so be generous.
Once the syrup is covering the cake you allow it to completely cool in the tin before carefully removing it on to a wire rack or serving plate.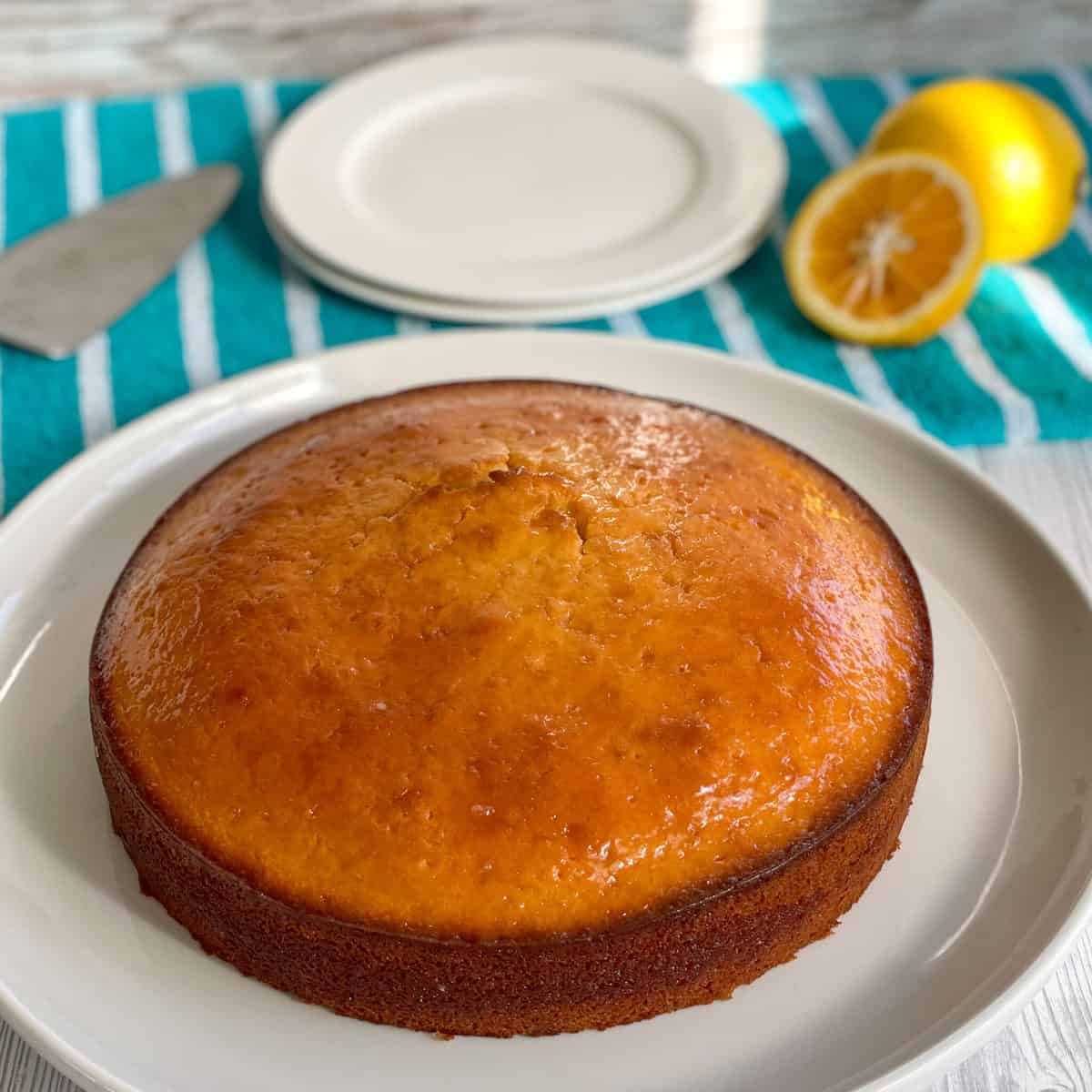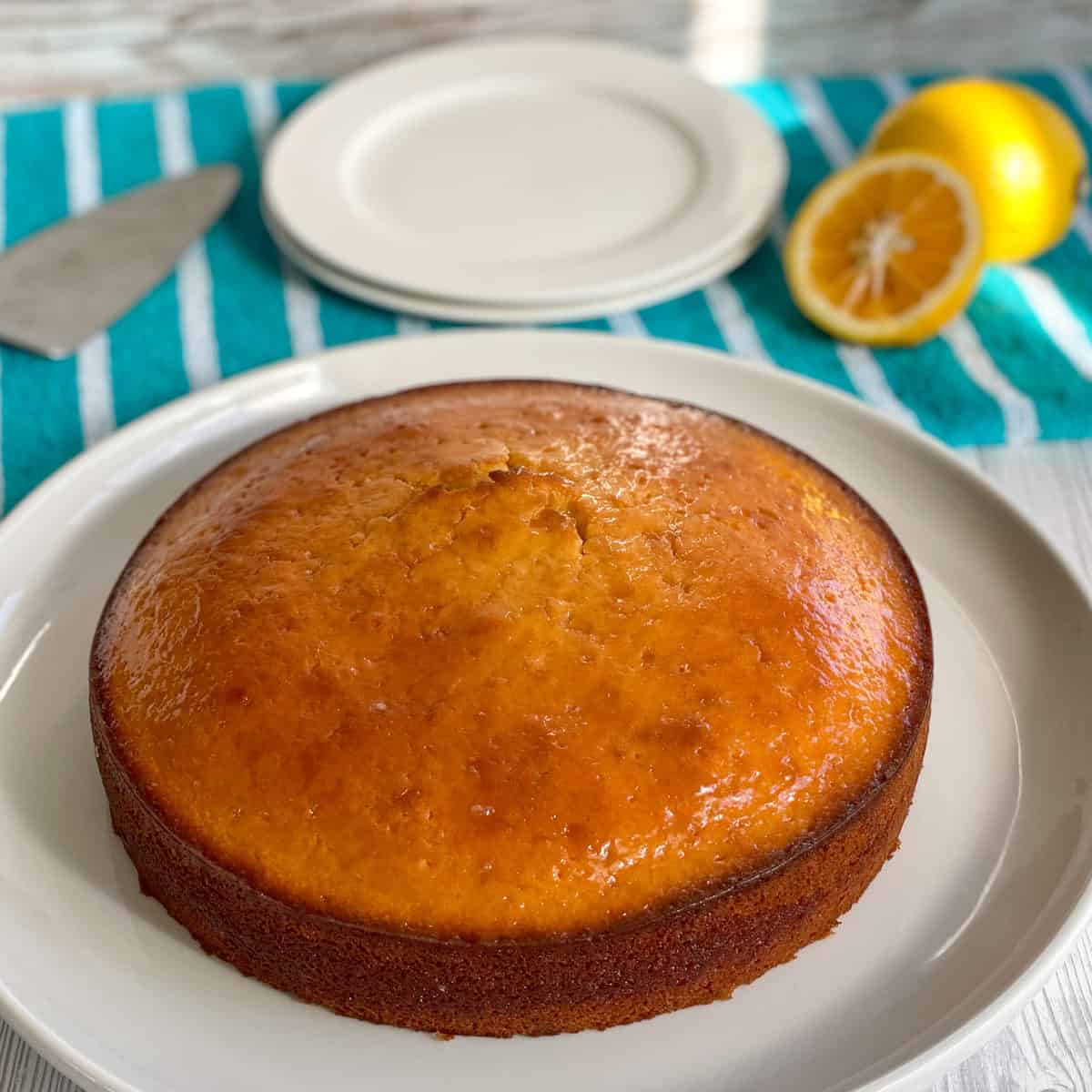 I serve mine with a lovely creamy vanilla bean yoghurt, but you can serve as is or ice it if you prefer.
Lemon baking is incredibly popular, I have several lemon recipes on the blog, be sure to check them out next!
Onto the recipe for this delicious Lemon Syrup Cake, I hope you enjoy this one!
Once you make this one be sure to let me know what you think in the comments below.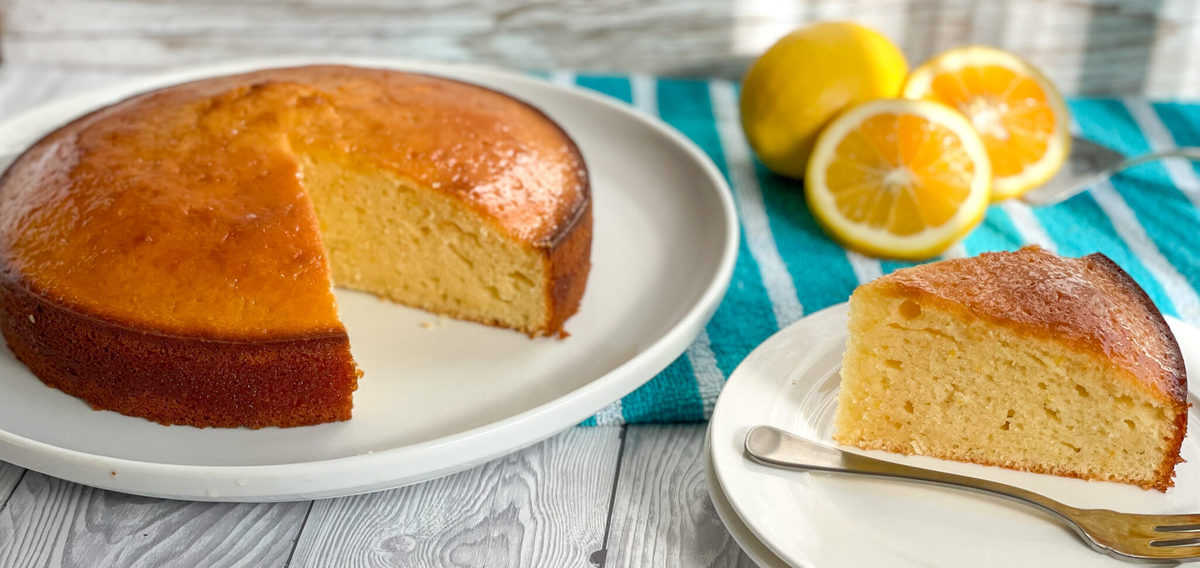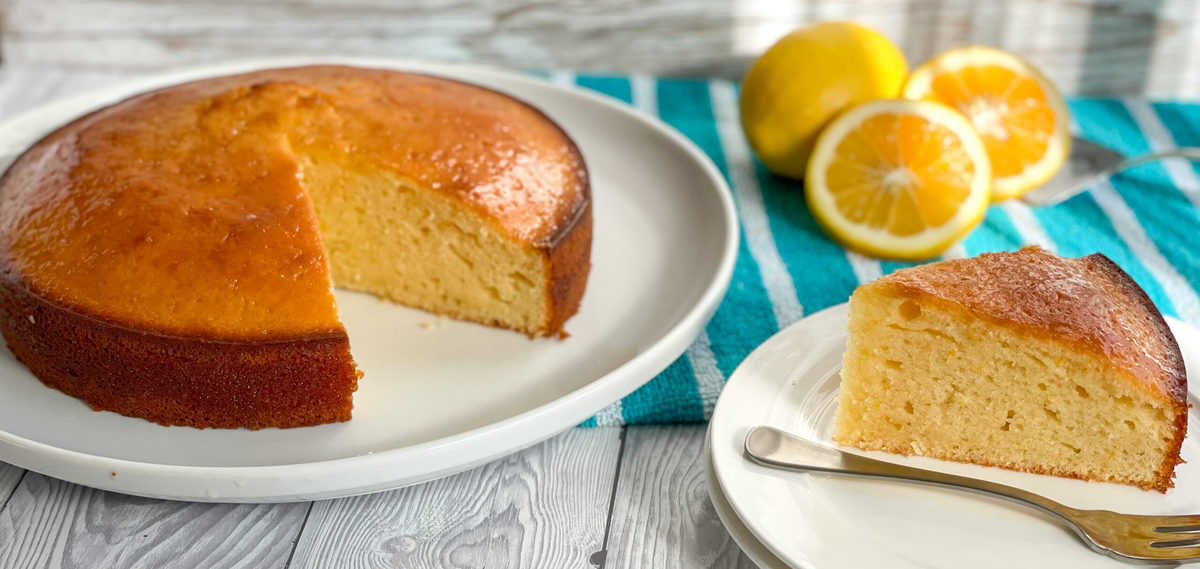 Thank you so much for stopping by to check out this recipe. If you are not already please do follow me on Facebook and Instagram for more delicious ideas.
Happy Baking!
Anna
PIN IT! PINTEREST