Delicious and completely old school this recipe for Curried Cheese Crackers will make your next cheese platter something special.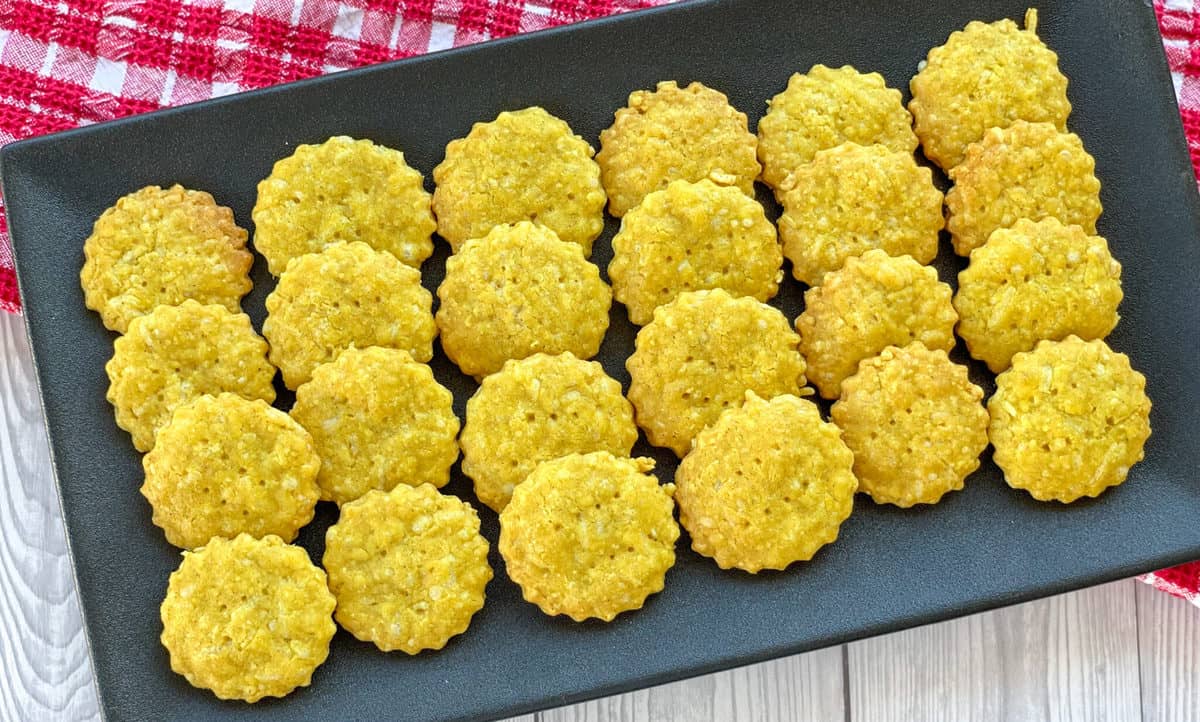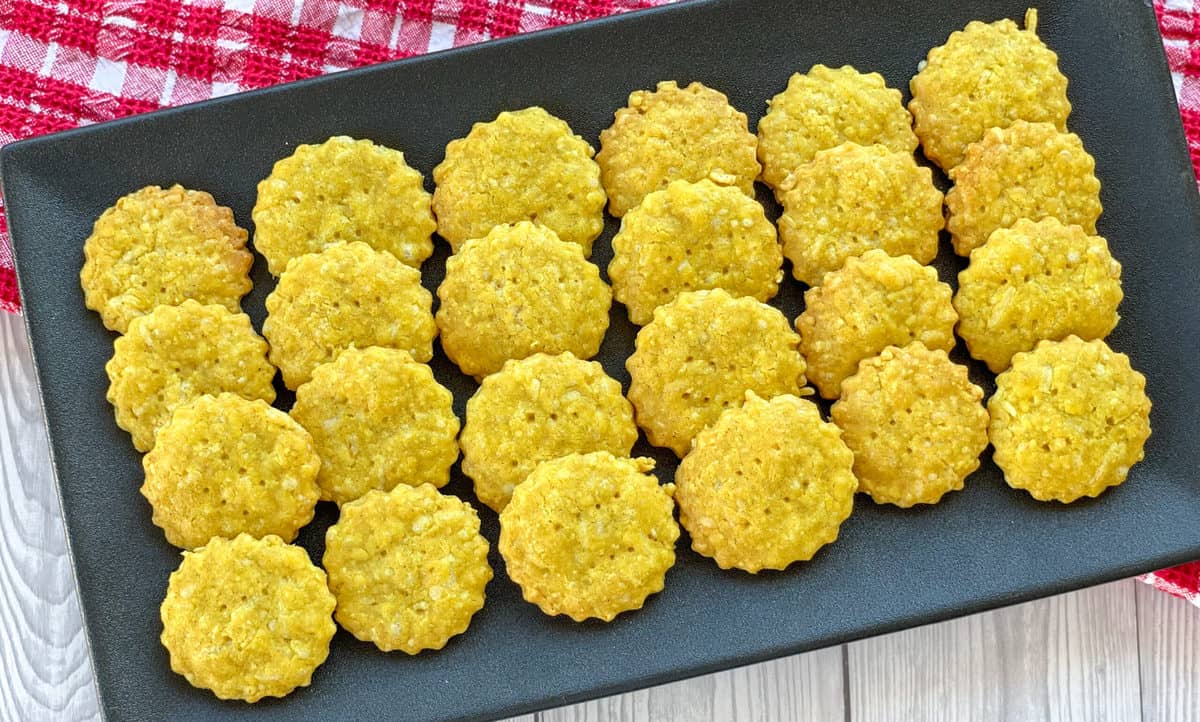 I am a huge fan of retro recipes as you know and I feel like these crackers might be the most retro recipe I have so far. The combination might sound a little odd but making your own crackers is so easy and fun!
The flavours are intense and so delicious, if you are a fan of curry and cheese then these should definitely be on your next to try list. So simple to make.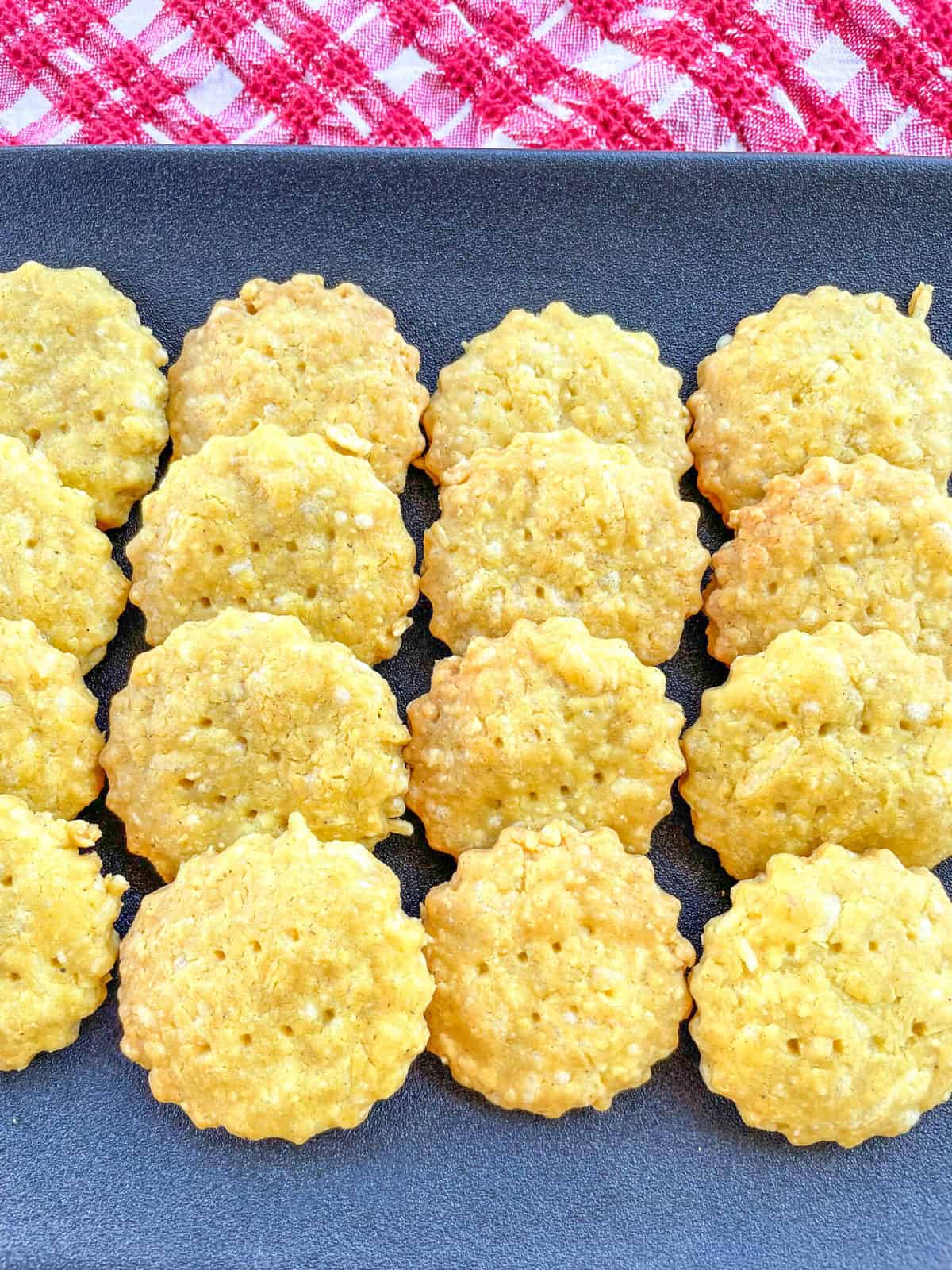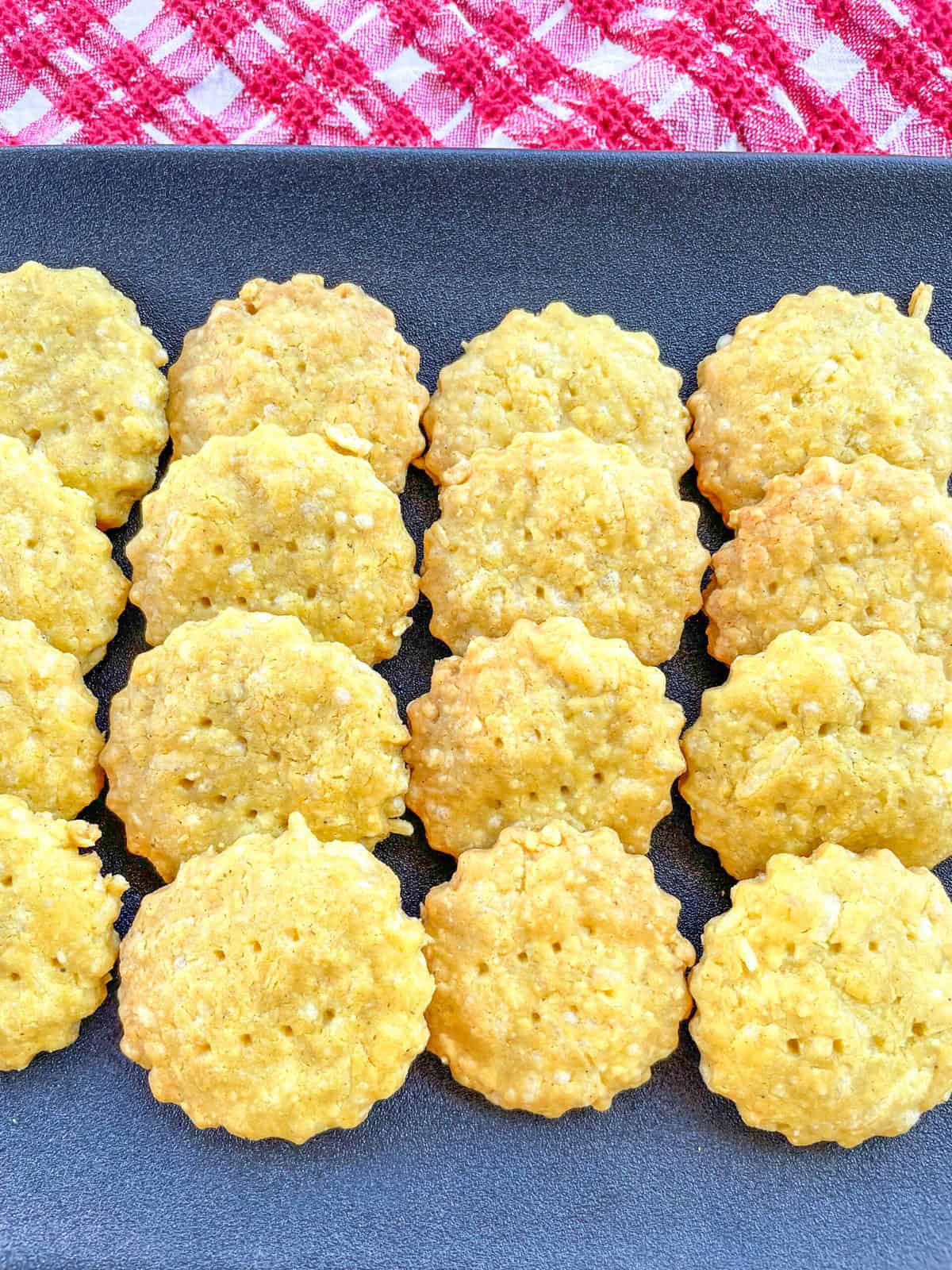 The taste is hard to describe, there is a hit of curry and of course cheese, then you get the lovely after taste where they seem to taste even better. The warmth of the curry flavour and the parmesan really shine through.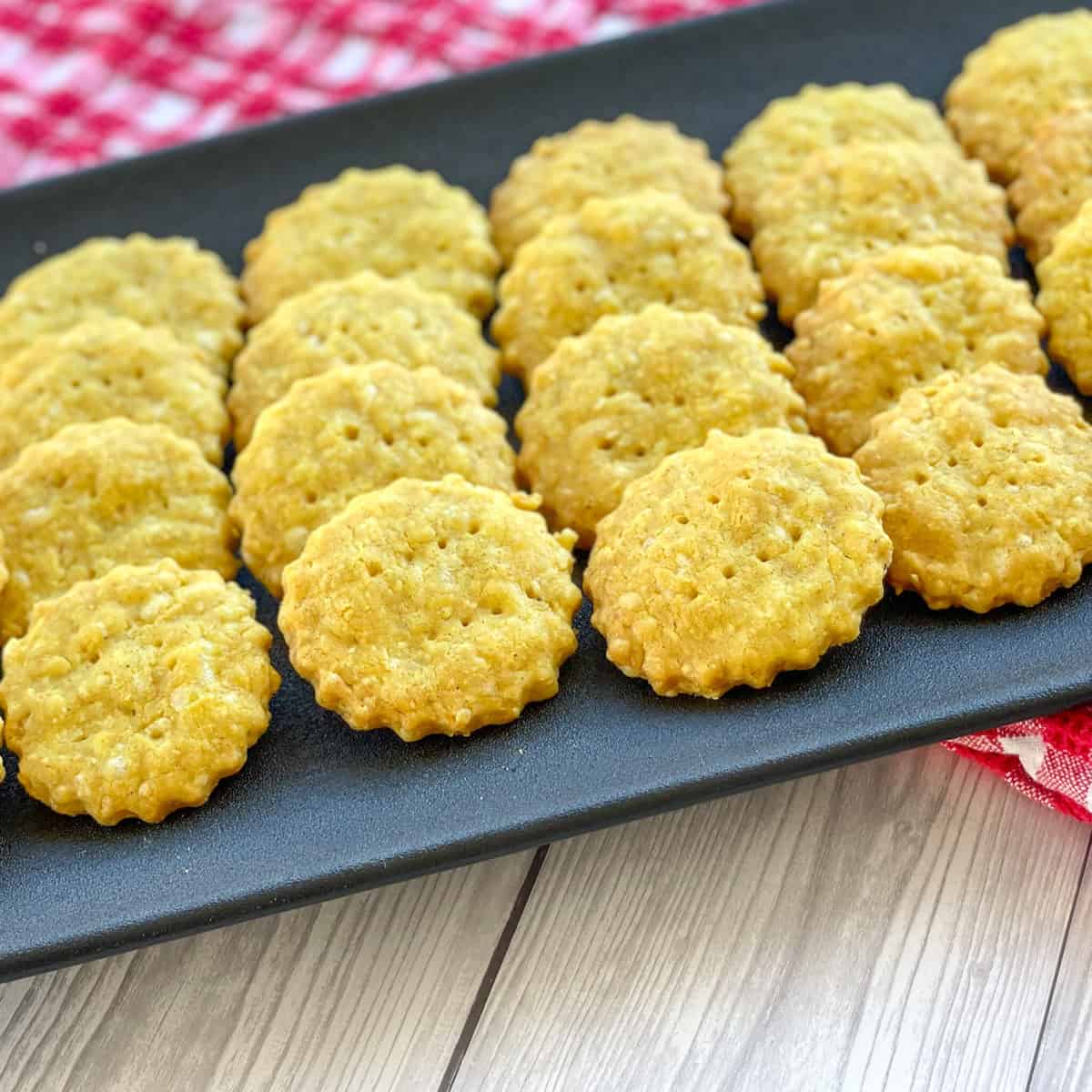 These may be a more adult cracker, but you can always reduce the curry if you feel they might be too strong, but try them in the original way first.
Curry Powder as we know it is not available world wide, it is a UK invention to combine the flavours into a one stop shop, but definitely not the traditional Indian flavours we associate with curry. But it is lovely in baking – it is often a combination of coriander, cumin, turmeric, black pepper, chili powder and ginger.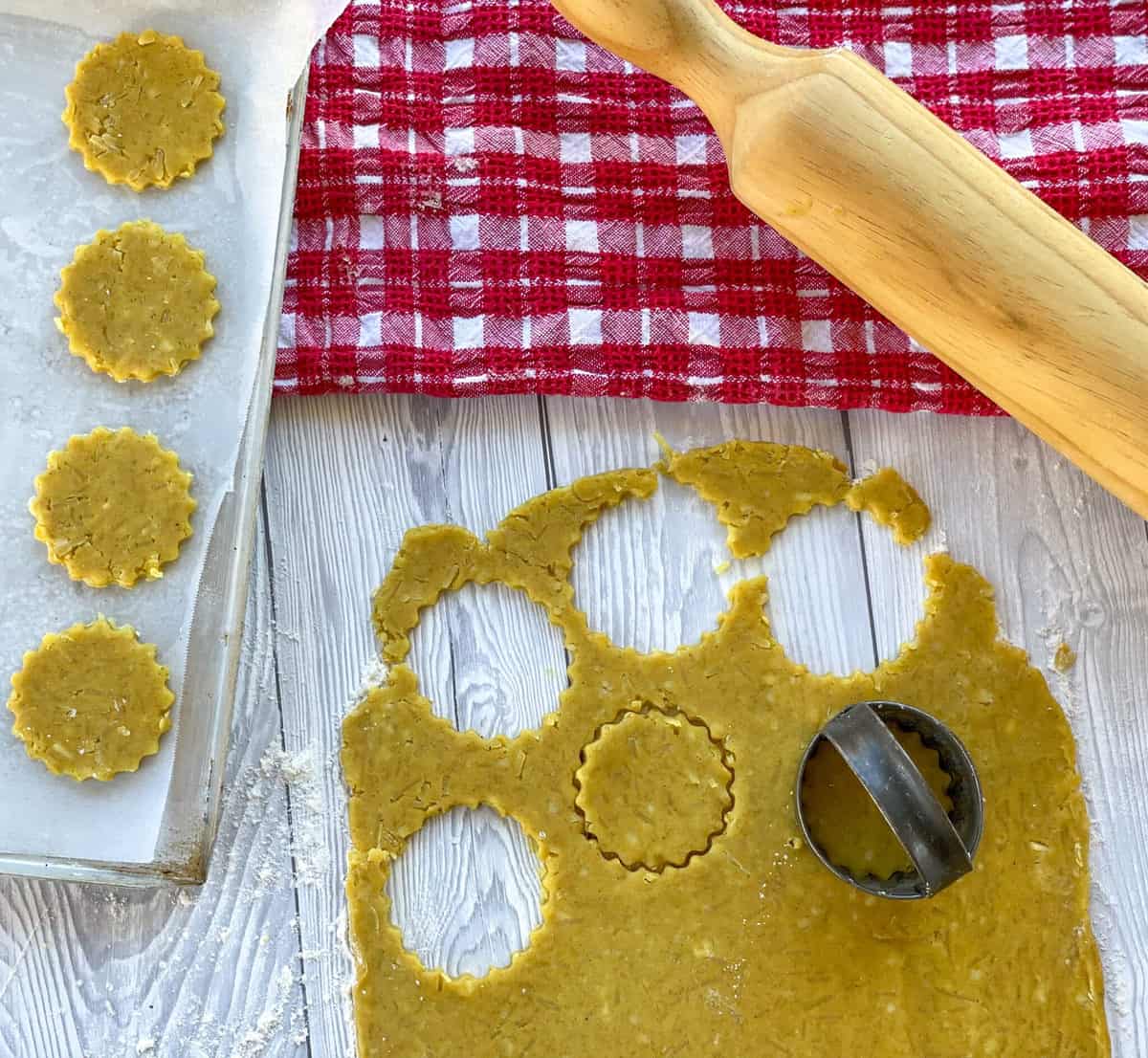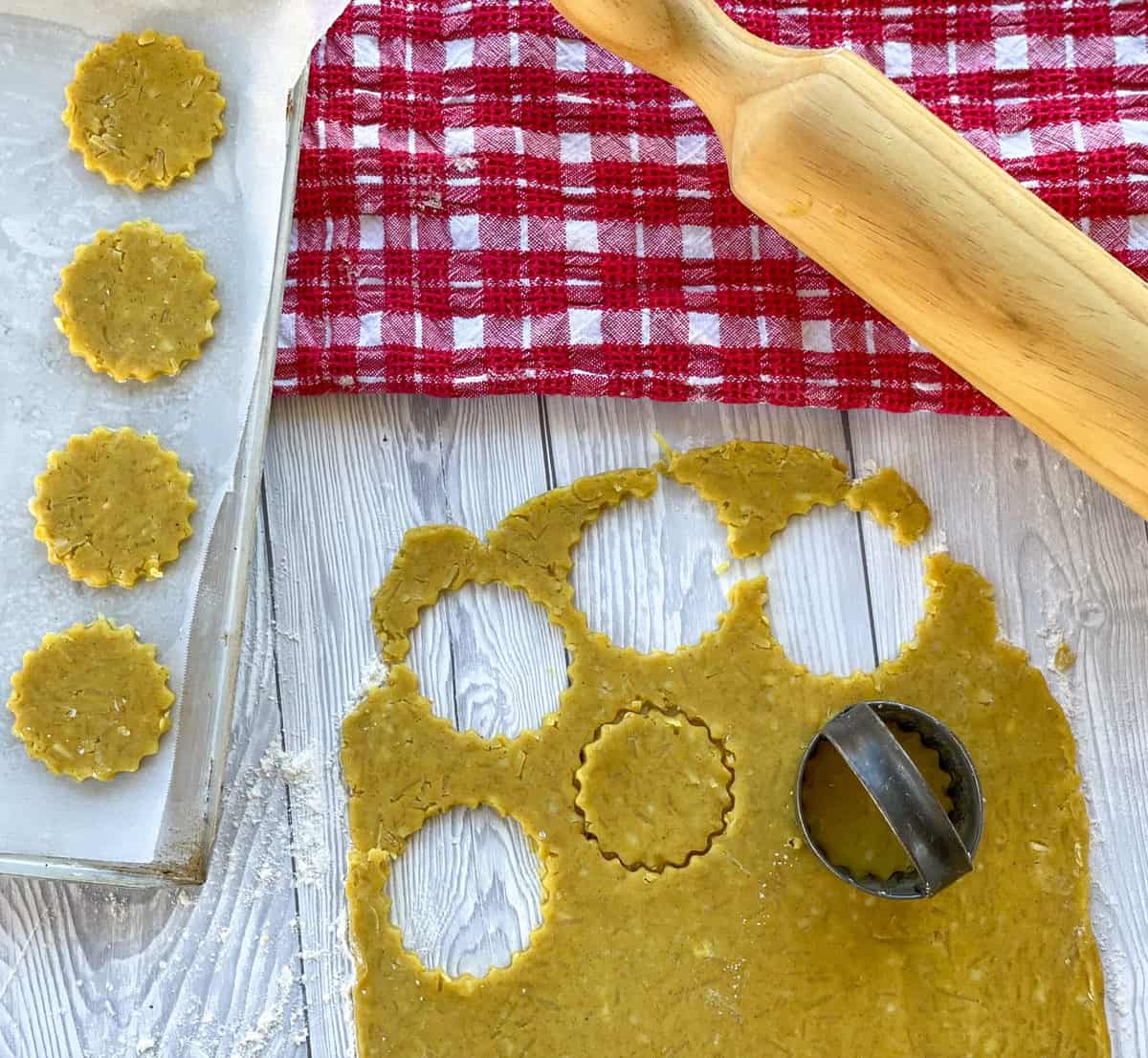 The ingredients are simple, if you do not have parmesan then you can just use more sharp cheddar, but the parmesan really kicks them up a notch
You will need
Plain White Flour

Curry Powder

Salt

Hard Cheddar Cheese

Parmesan

Butter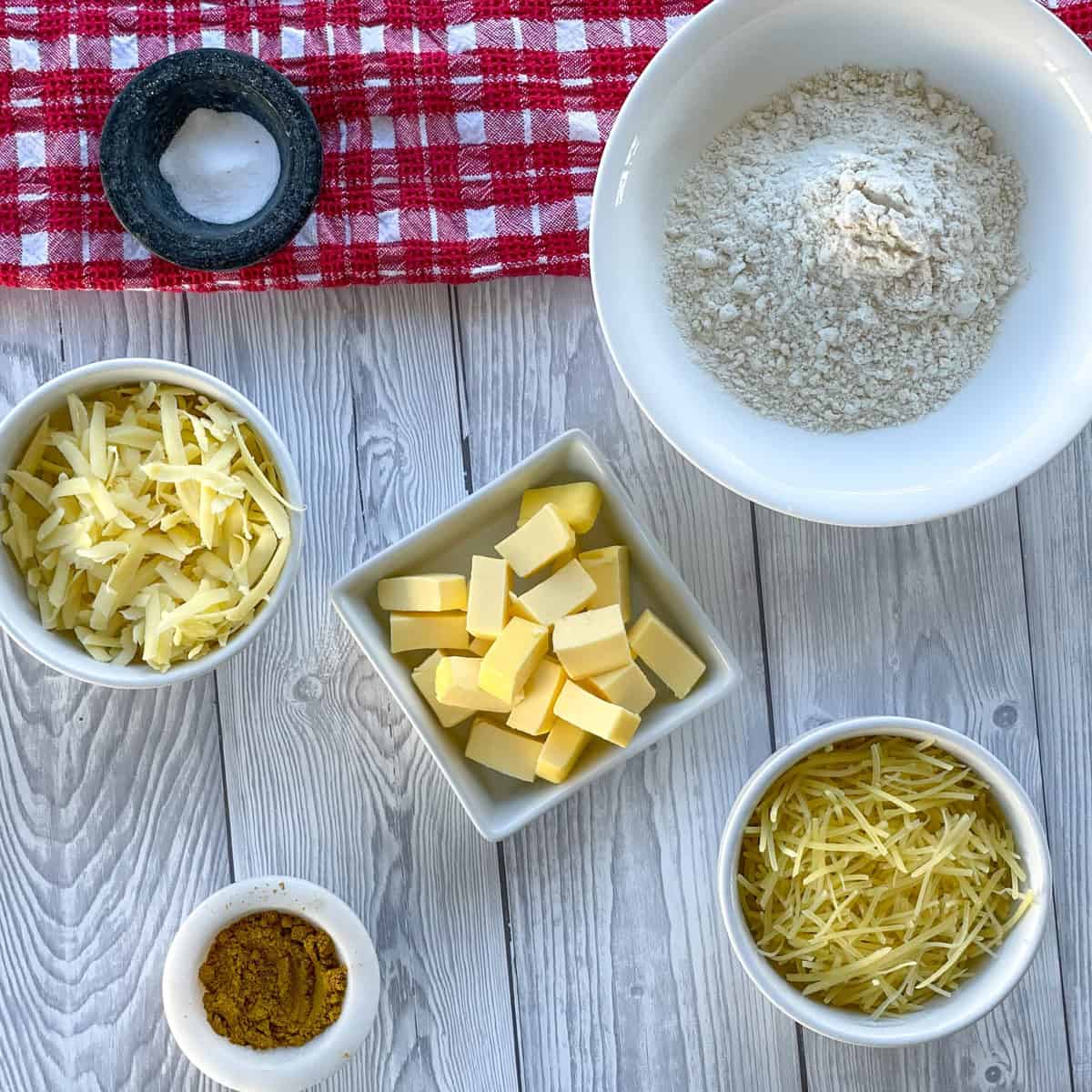 That is all! The method to making them is really simple but I have a few tips after making them so many times that you might find helpful.
First you combine the flour and salt in a mixing bowl then add the curry and cheeses and stir them through.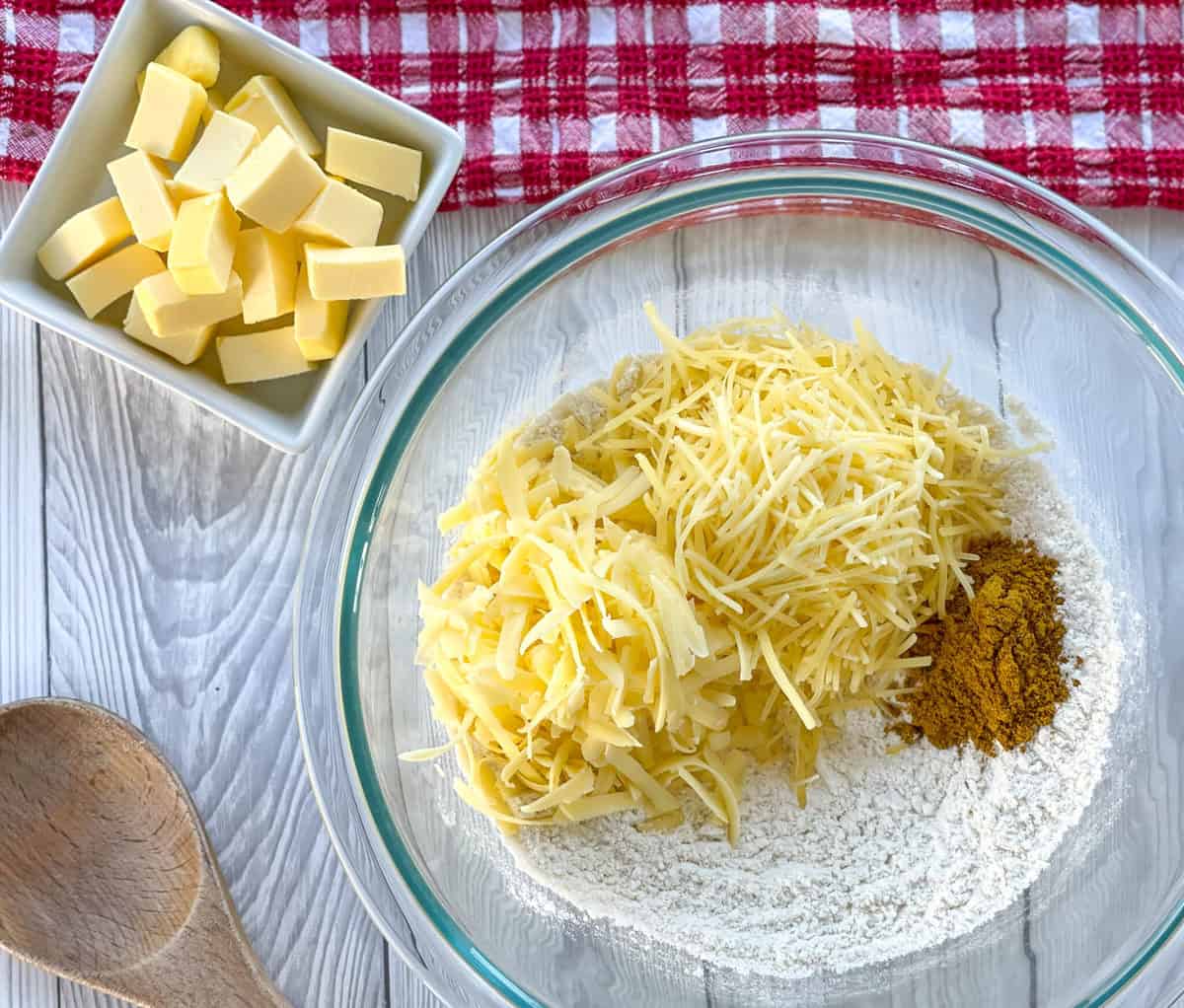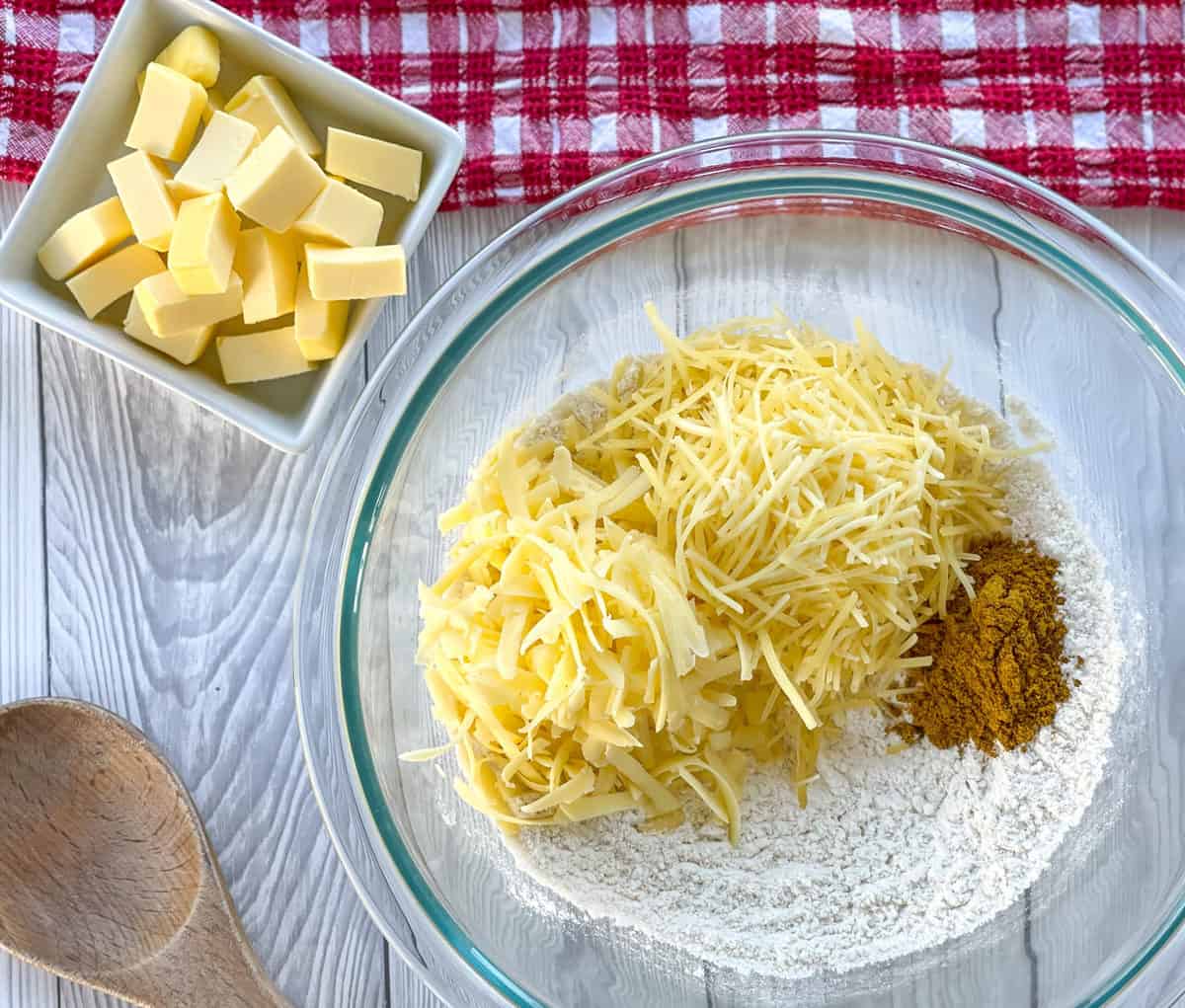 Finally you add the softened butter, slightly softer than room temperature but not melted. Over time I have amended the quantity of butter as you do not want the mix to be too dry or the dough cracks upon rolling.
You rub the butter into the flour and cheese mixture which seems like it might take a while but then next minute it is coming together to form a dough. You could possibly use a food processor here, but I have not tested it and honestly it's a pain to clean up for such a quick job so I just use my hands.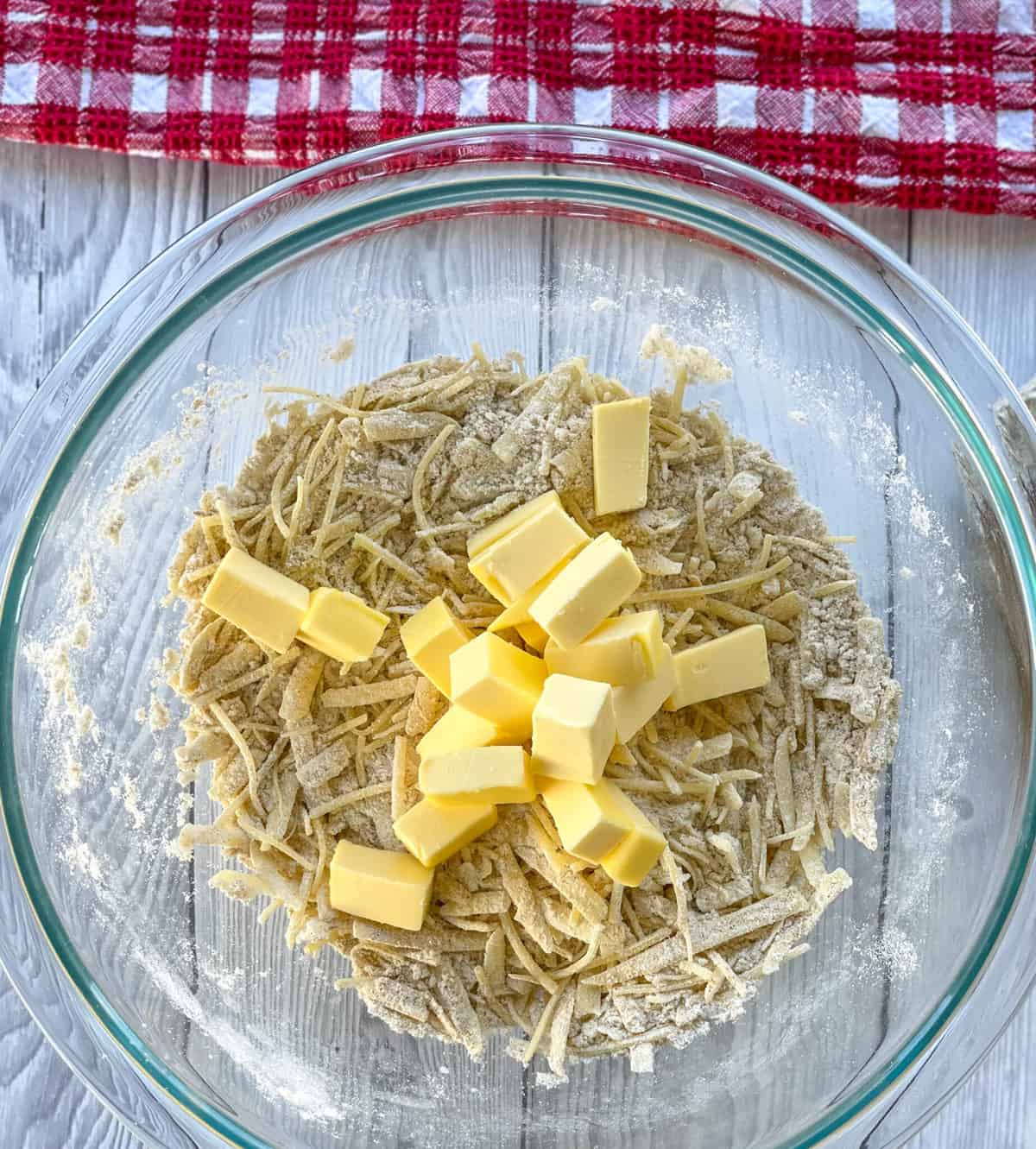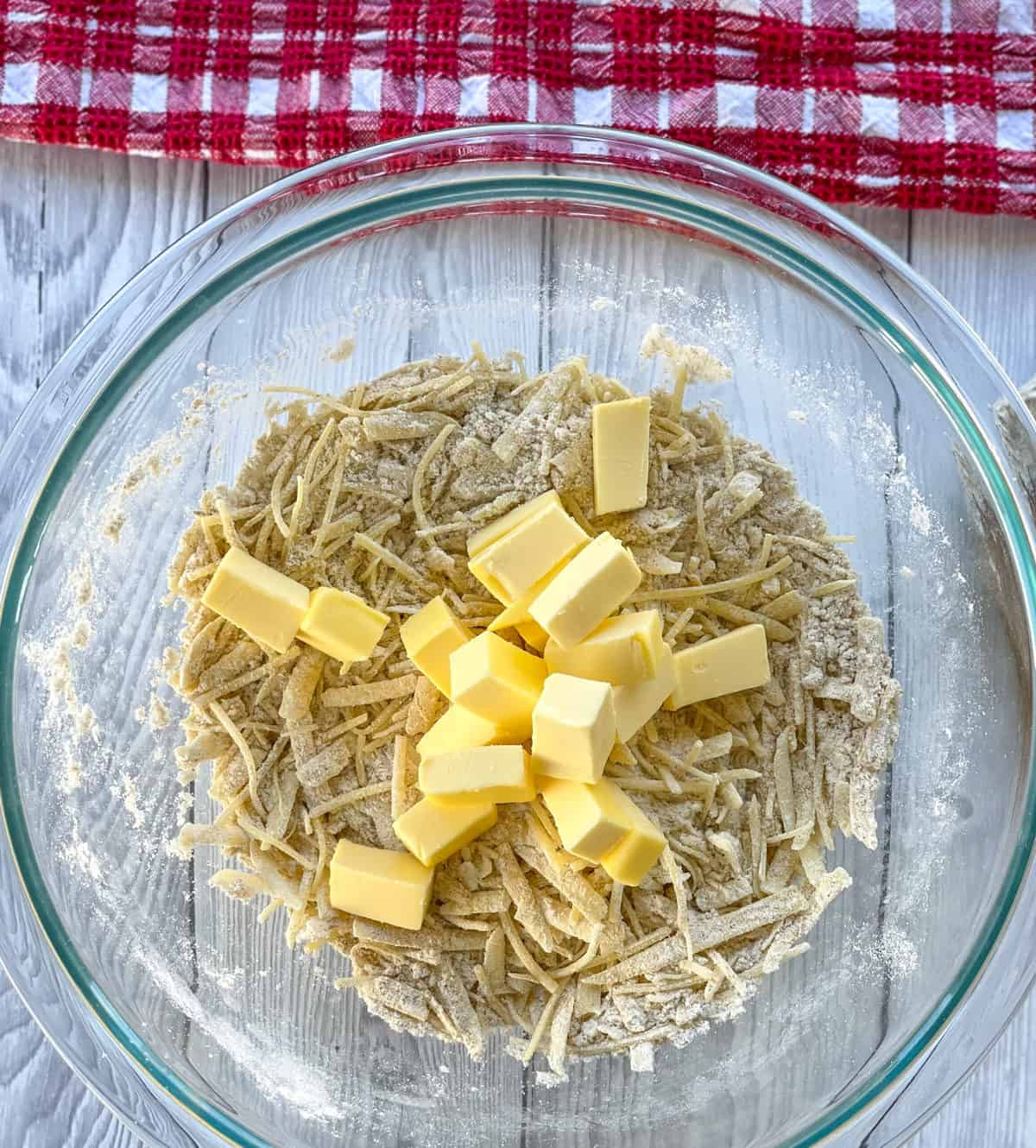 Once the dough comes together then you roll it out on a floured surface until lovely and thin. There are several ways you can cut it, you can create a rectangle and cut into even square or rectangular crackers or as I have done use a cookie cutter.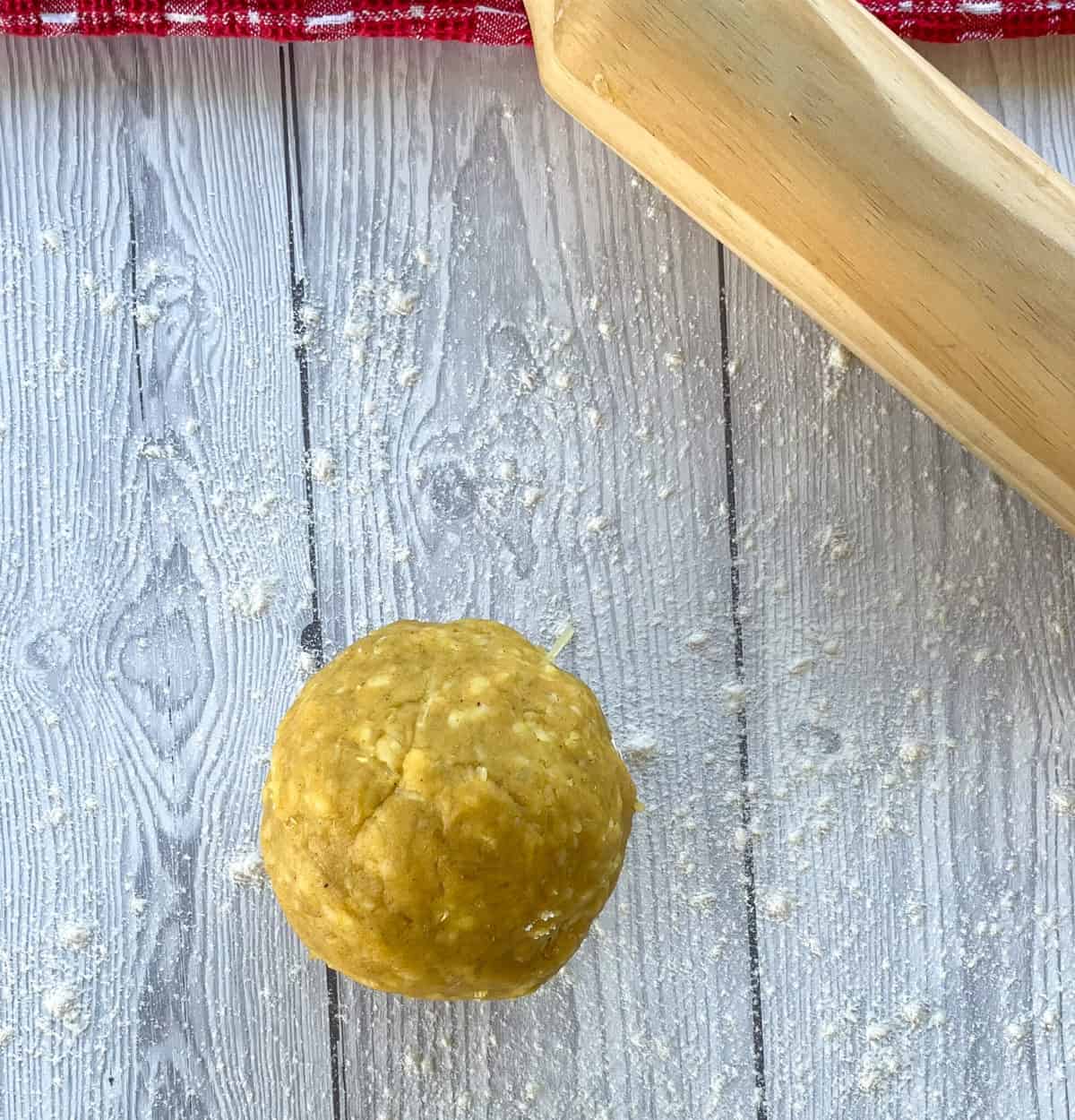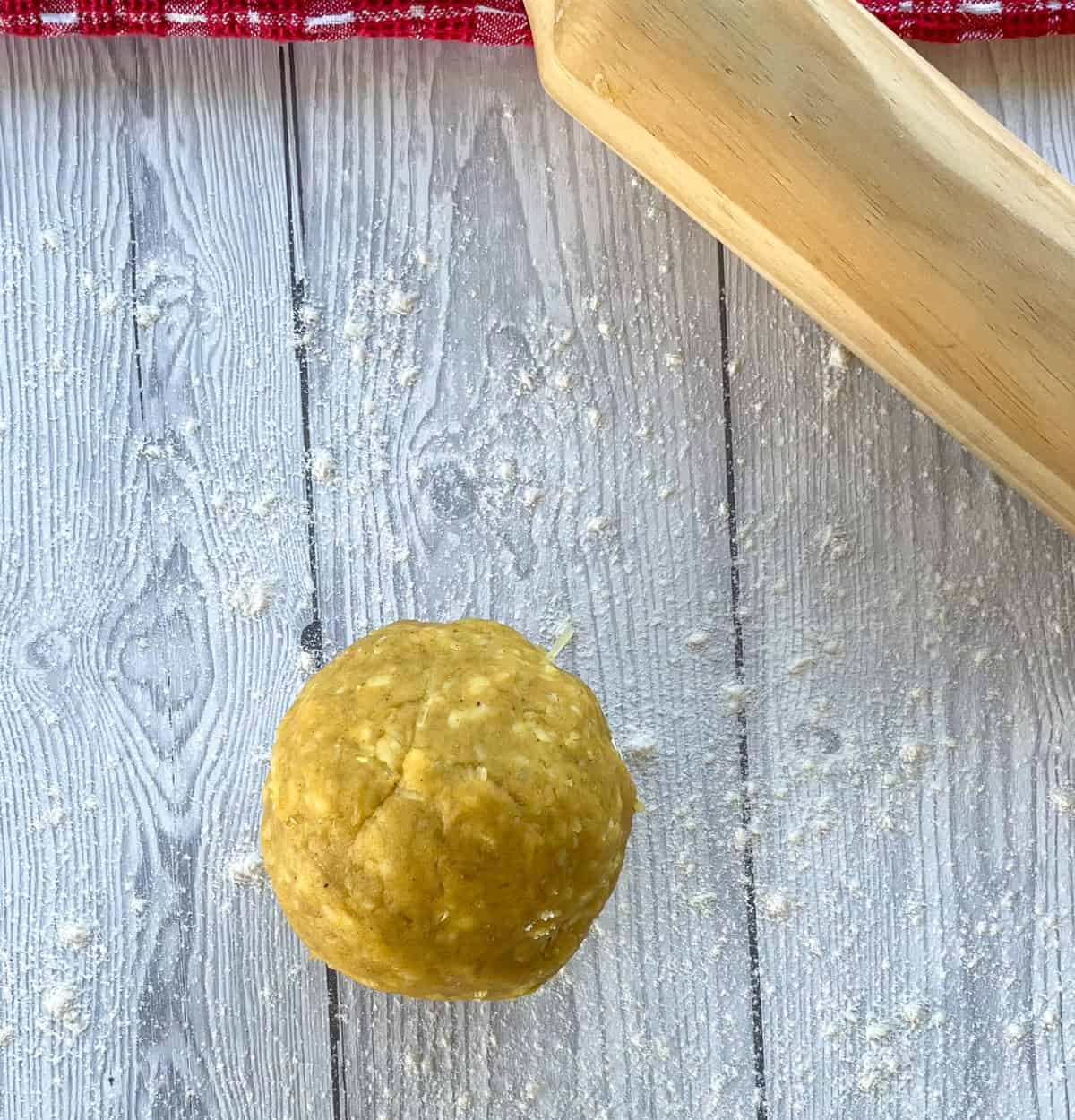 The key is to have a well floured surface and a well floured rolling pin, but being mindful that the extra flour does reduce the moisture of the dough as you re-roll each time if you are using a cookie cutter, so the last crackers won't be as pretty as the first. But just as tasty!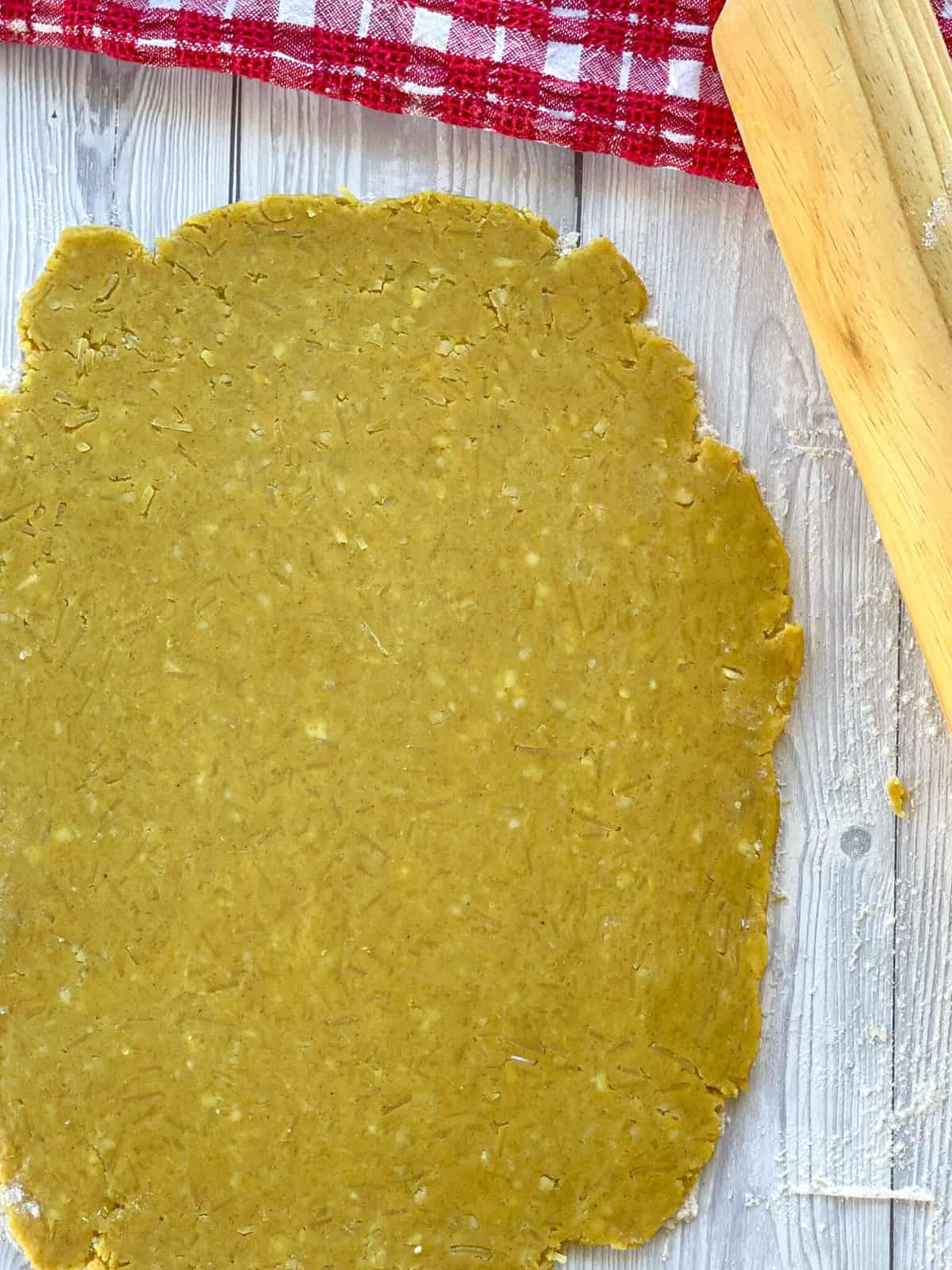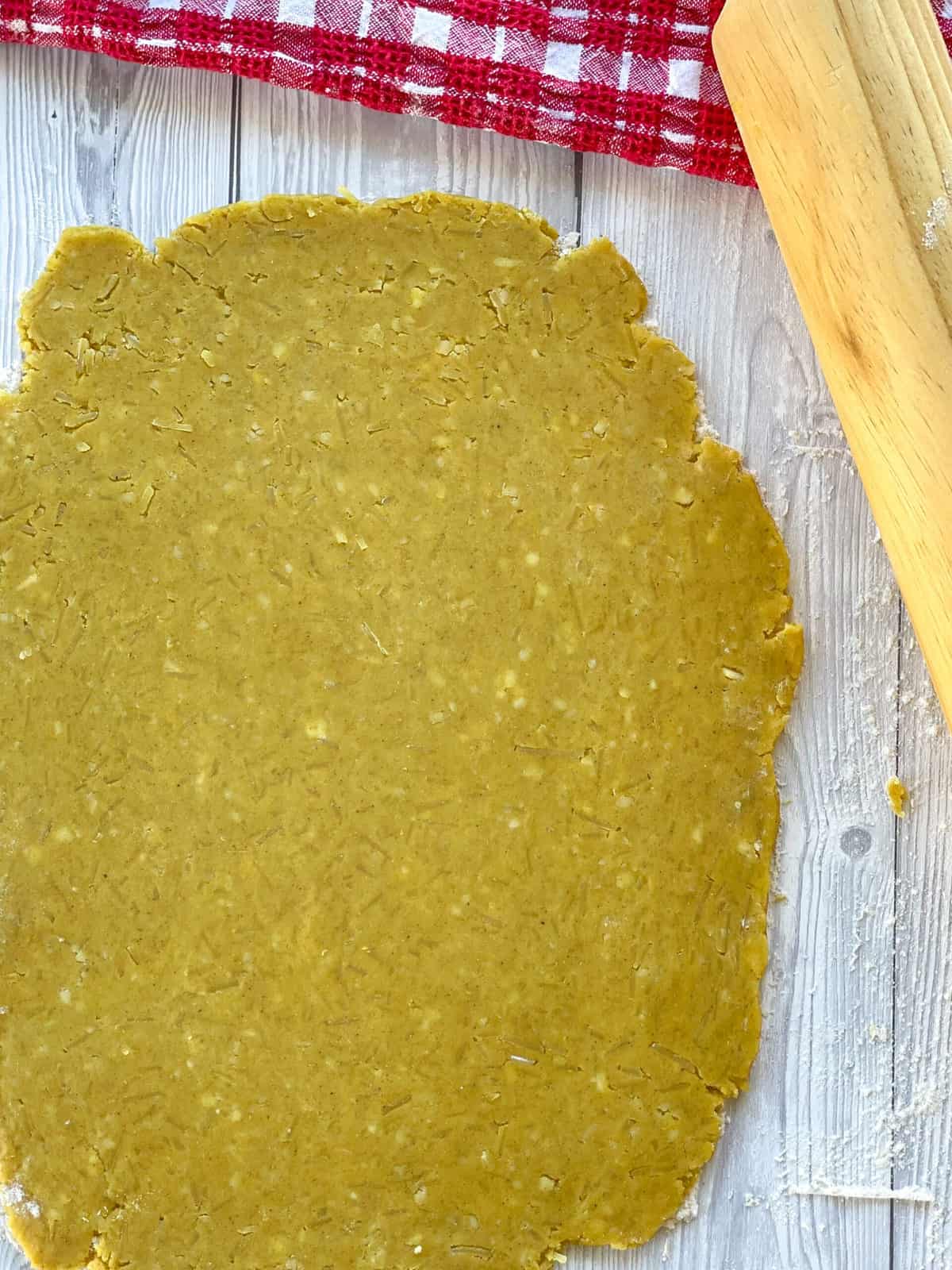 Then you bake until golden brown. They will much like a cookie firm upon standing and become crisp once cold so get them out of the oven once they begin to go golden brown at the edges and slightly golden on top.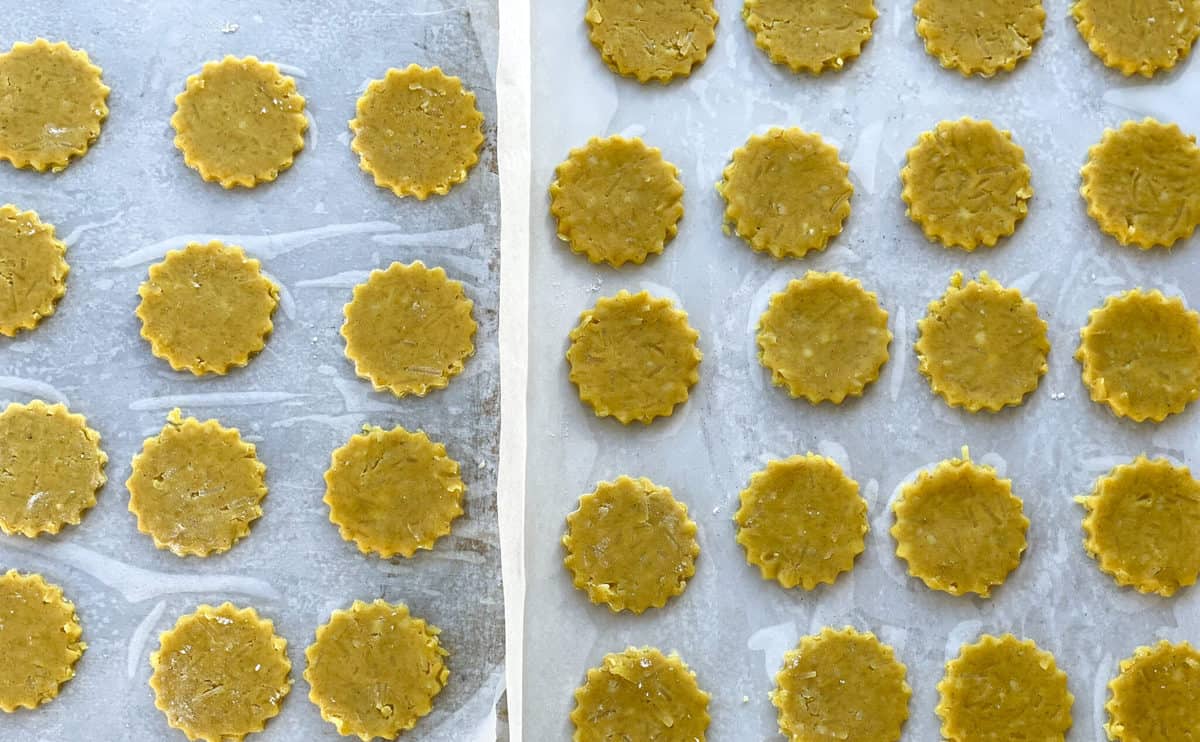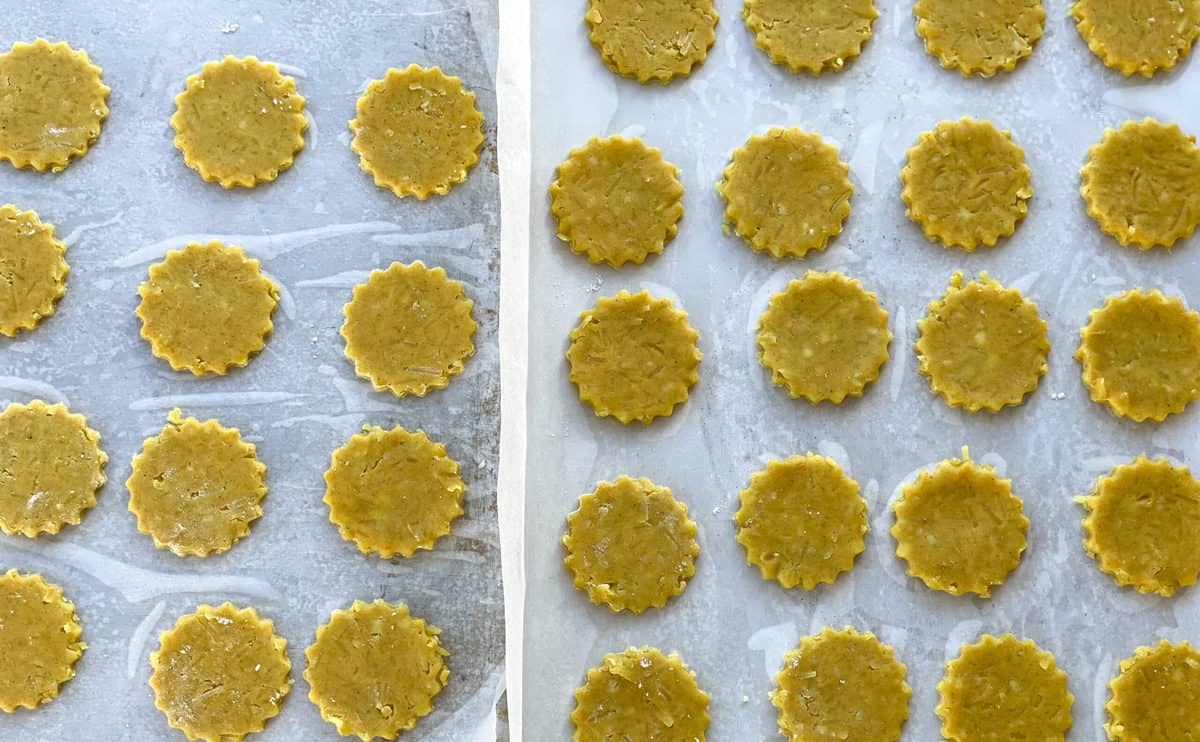 This recipe makes two trays worth of crackers so set your oven to a multi bake or fan forced option to bake them.
So onto the recipe and get ready to try something super tasty!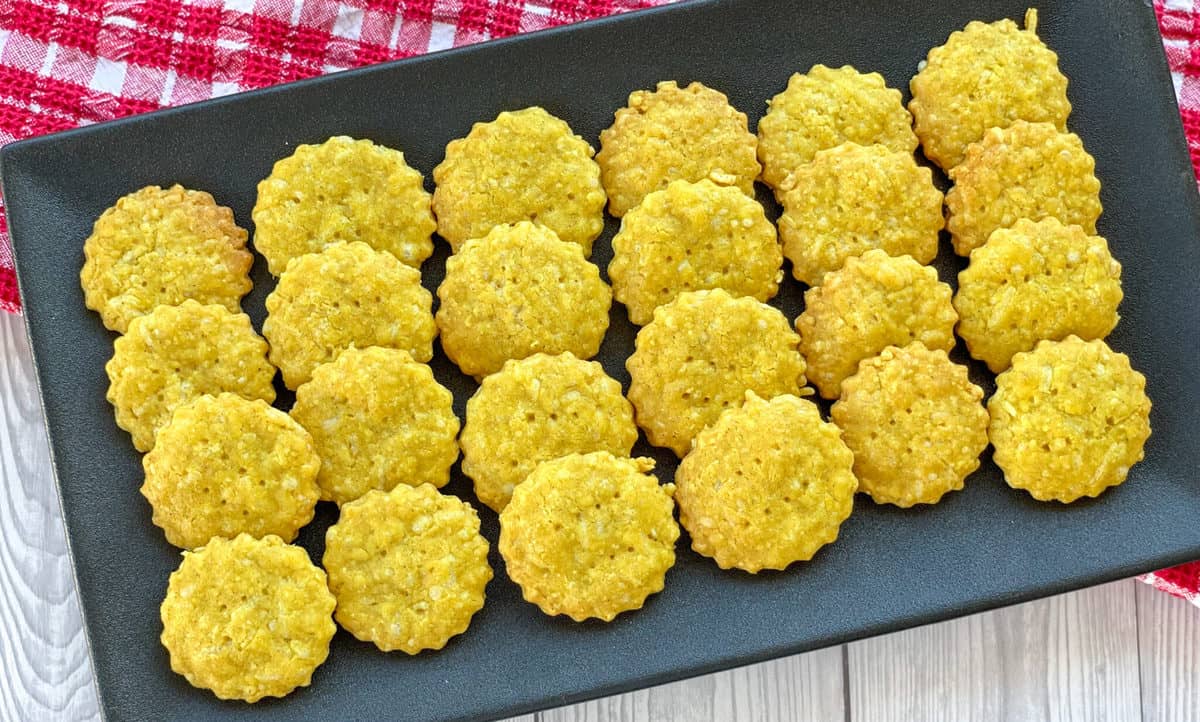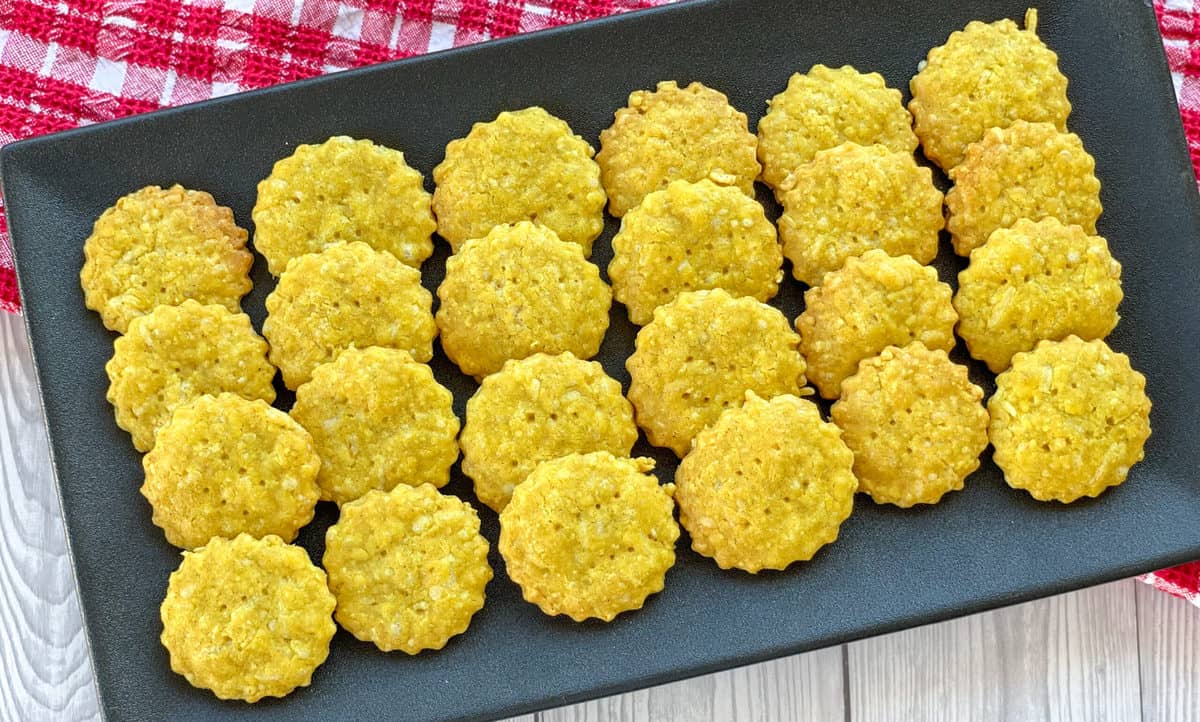 Curried Cheese Crackers Recipe
This recipe has been adapted from a Super Cookery recipe.
I cannot wait to hear what you think of this one, be sure to let me know in the comments below once you have made them.

Thank you so much for stopping by to check out this recipe. If you are not already please do follow me on Facebook and Instagram for more delicious ideas.
Happy Baking!
Anna
PIN IT! PINTEREST