Delicious and decadent, this 3 Ingredient Milk Chocolate Fudge is the easiest fudge you will ever make!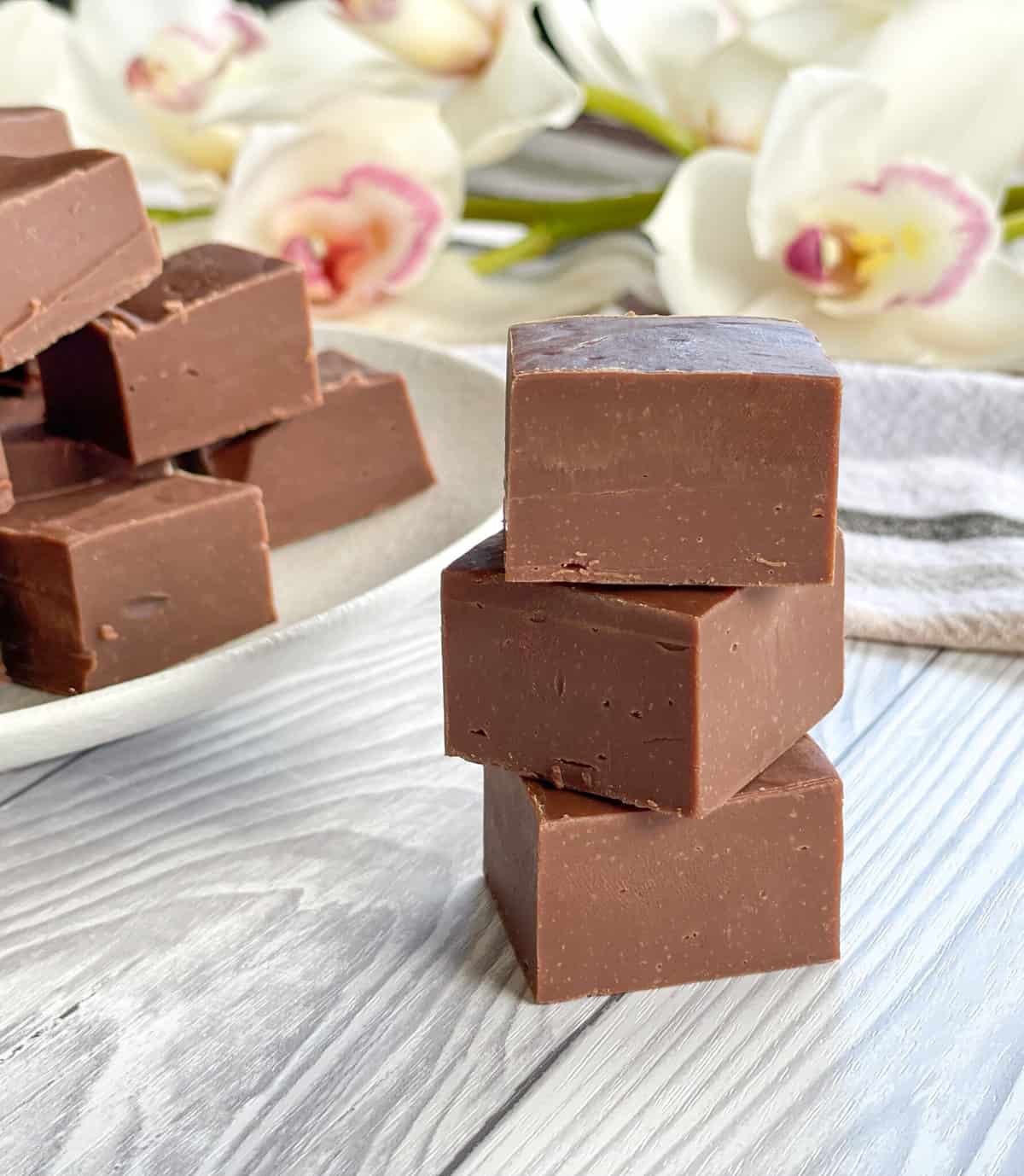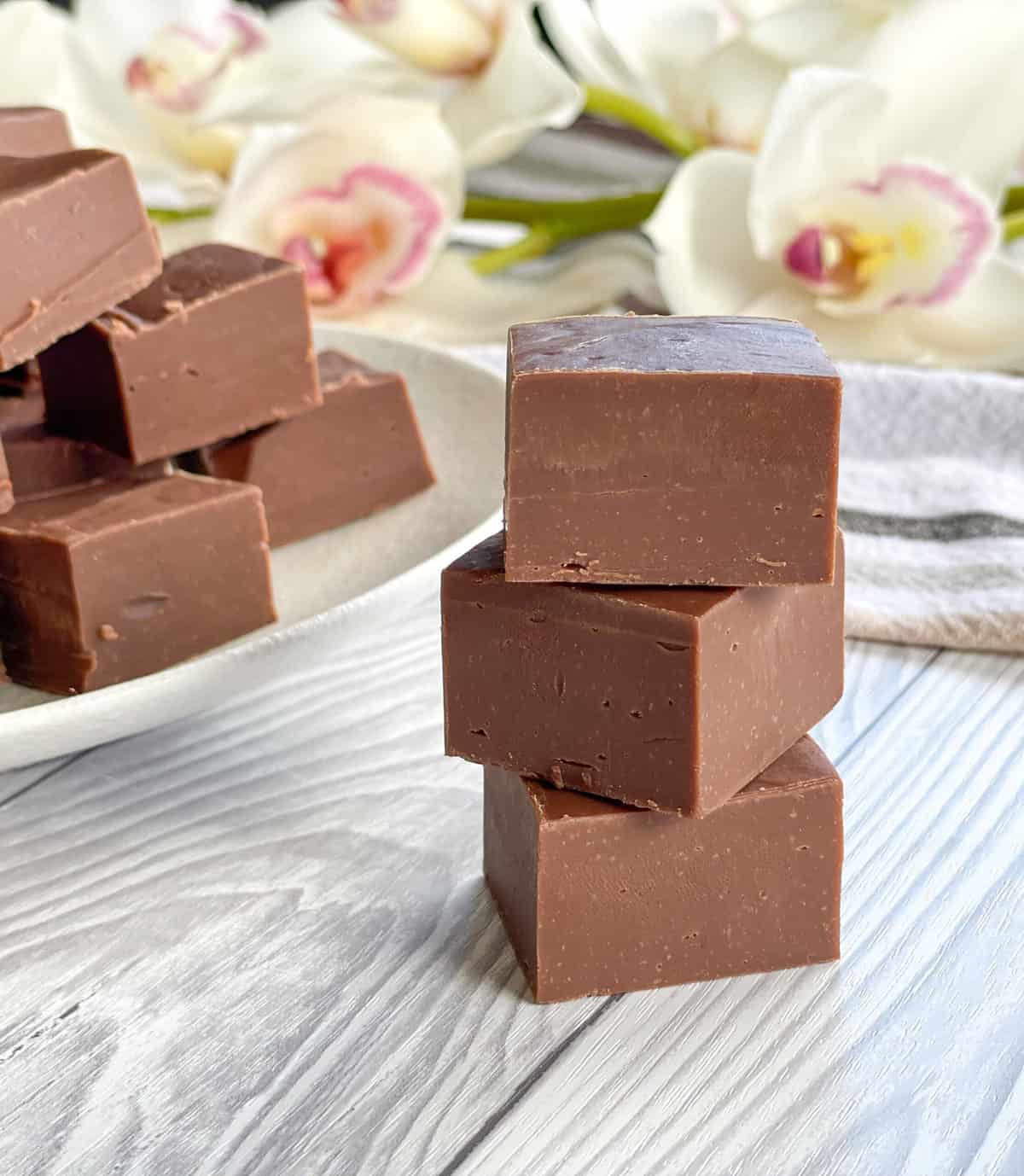 This recipe includes ingredients gifted by Countdown Supermarkets as Brand Ambassador, all opinions are my own.
This recipe has been around for many years! So many lovely variations of it are available, I make it so often but have never shared it on here so I thought I would. I make lots of varieties, so today I am sharing my milk chocolate version.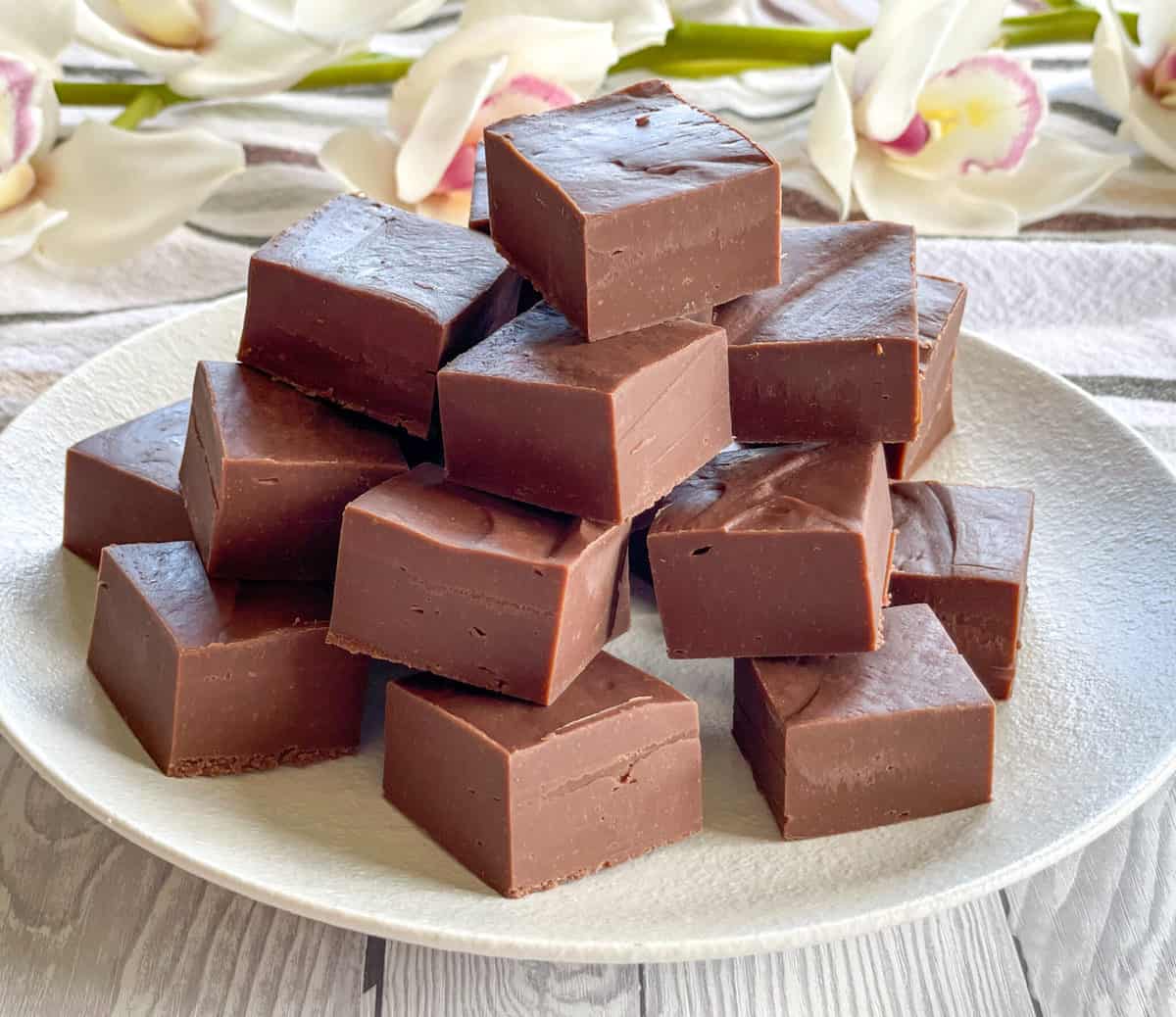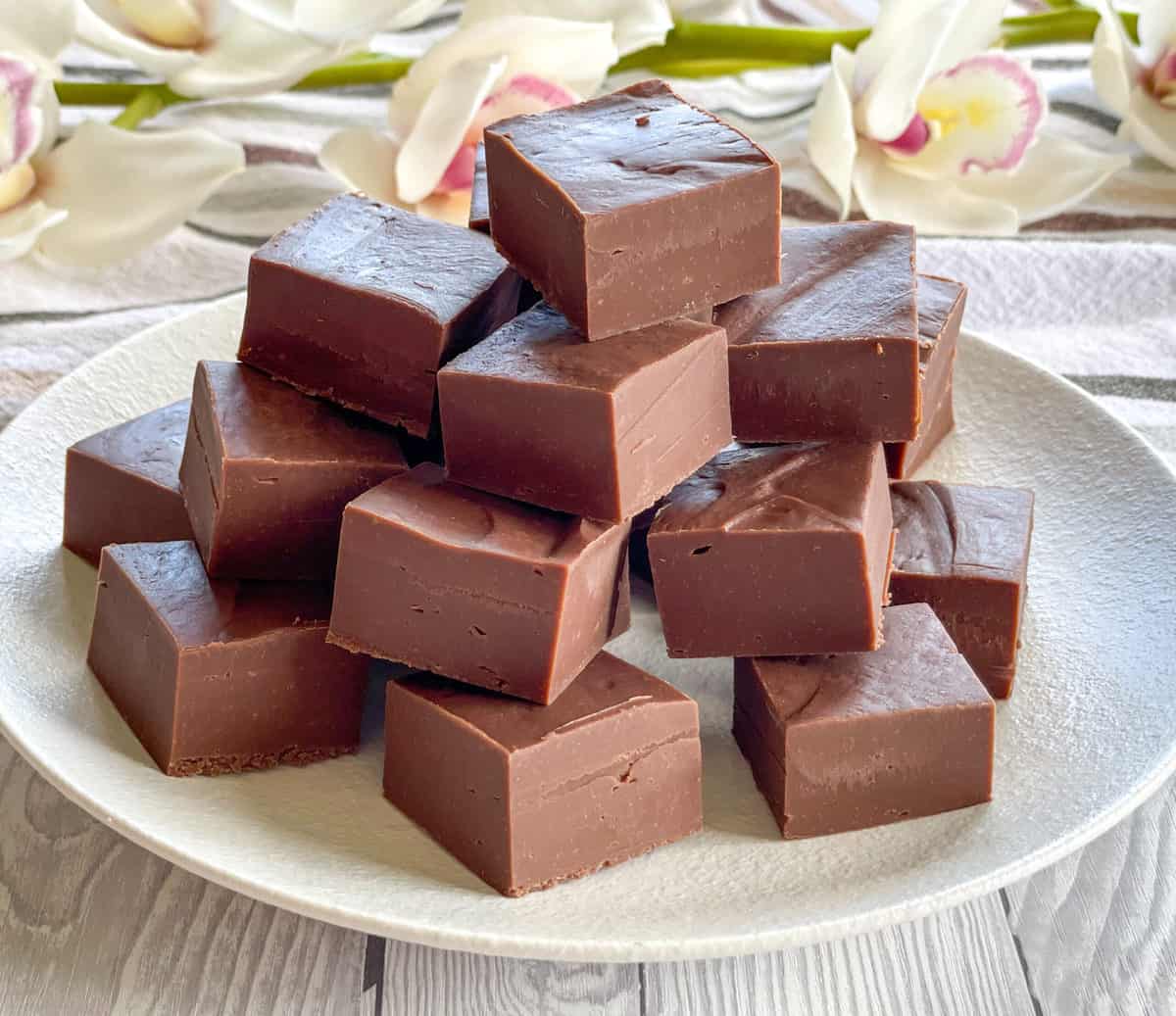 Depending on your preference you will know this as either a 2 ingredient or 3 ingredient recipe.
When I used to make it originally I only used chocolate and condensed milk and it is super tasty, however find that it holds its shape and texture better if it has butter in it so have amended my recipe.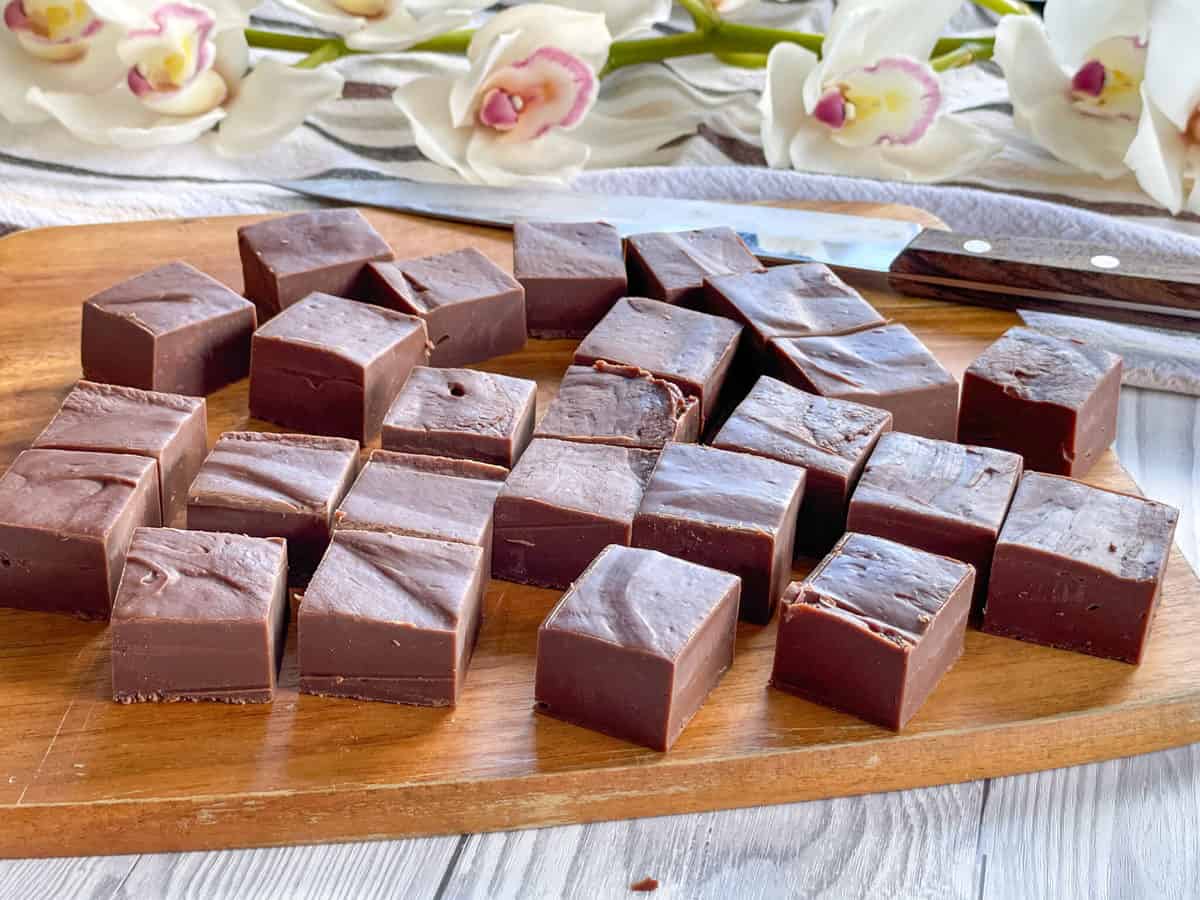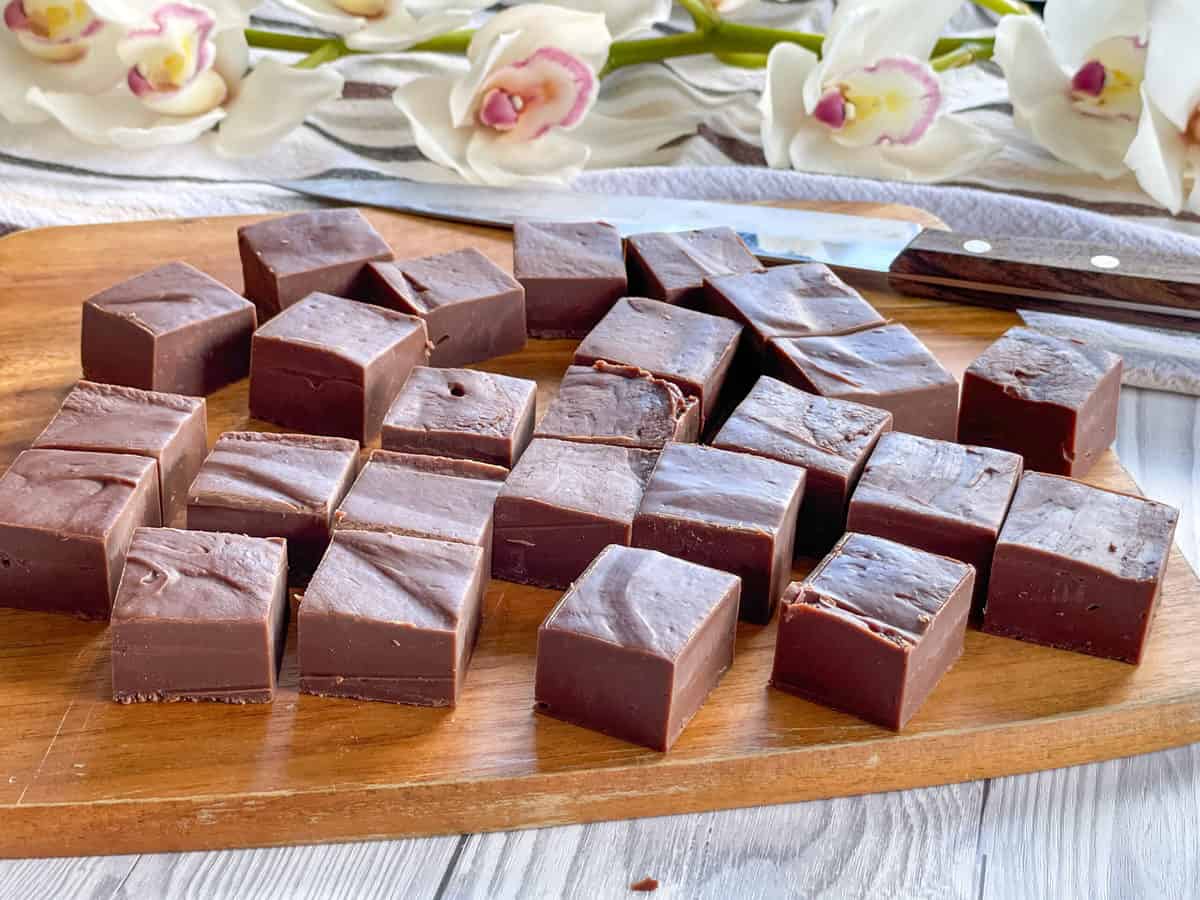 The consistency of this fudge is quite different to traditional cooked fudge, it is softer and creamier. It is best stored in the fridge as it will soften upon standing. It is very rich and so tasty.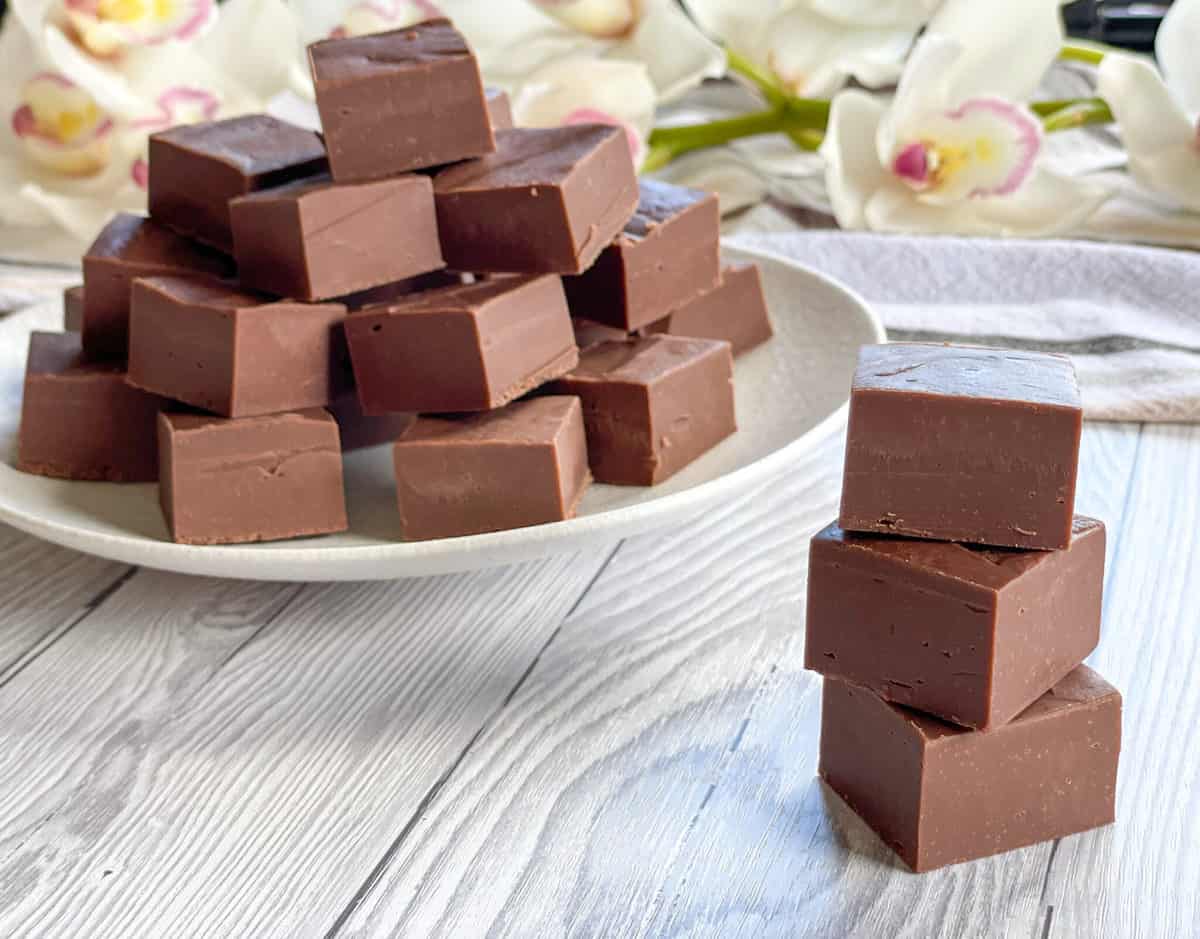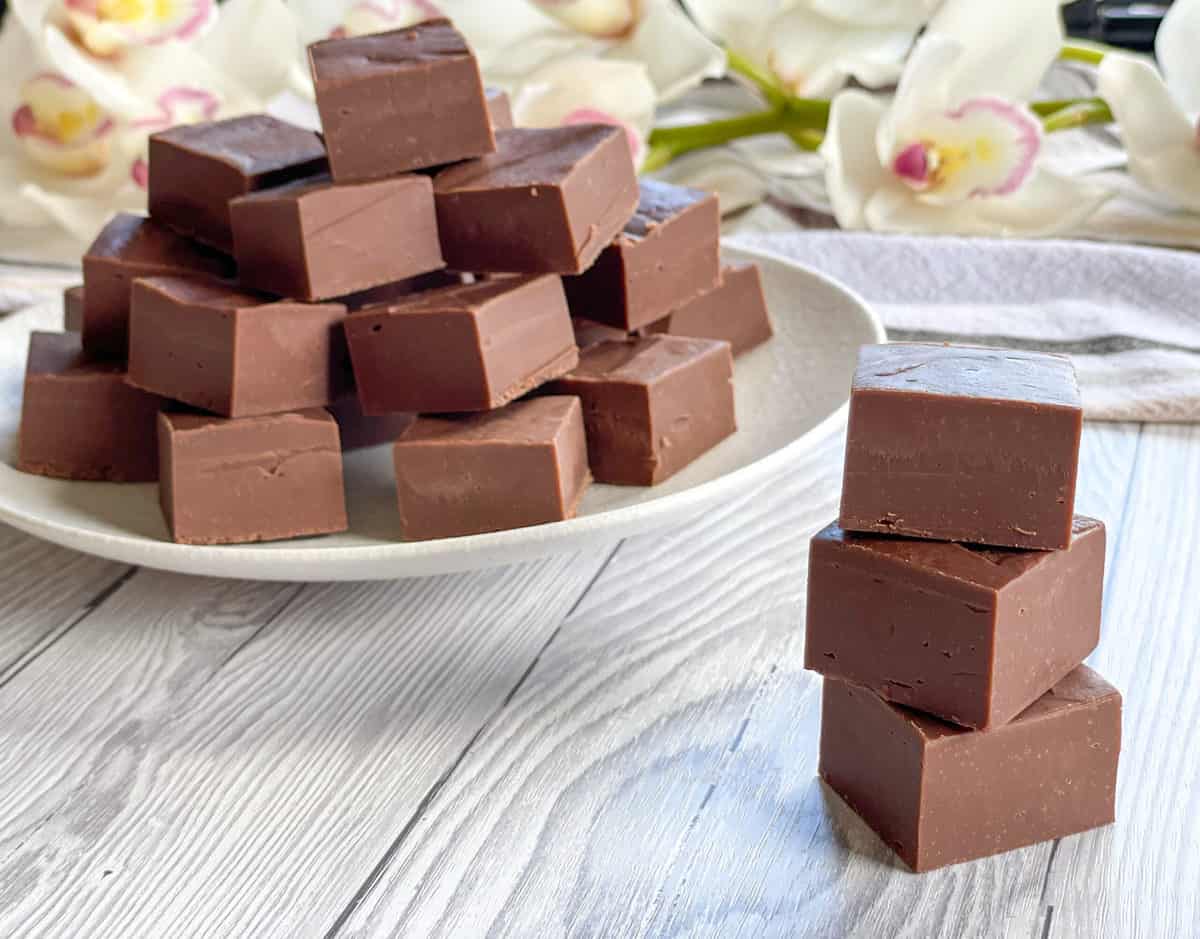 You can use any chocolate you like, the three main ones I use are white chocolate, milk chocolate and dark chocolate. This fudge is also perfect for adding extras to such as nuts, dried fruits or sprinkles.
All you need to recreate this recipe is
500 grams of Milk Chocolate

Sweetened Condensed Milk

Butter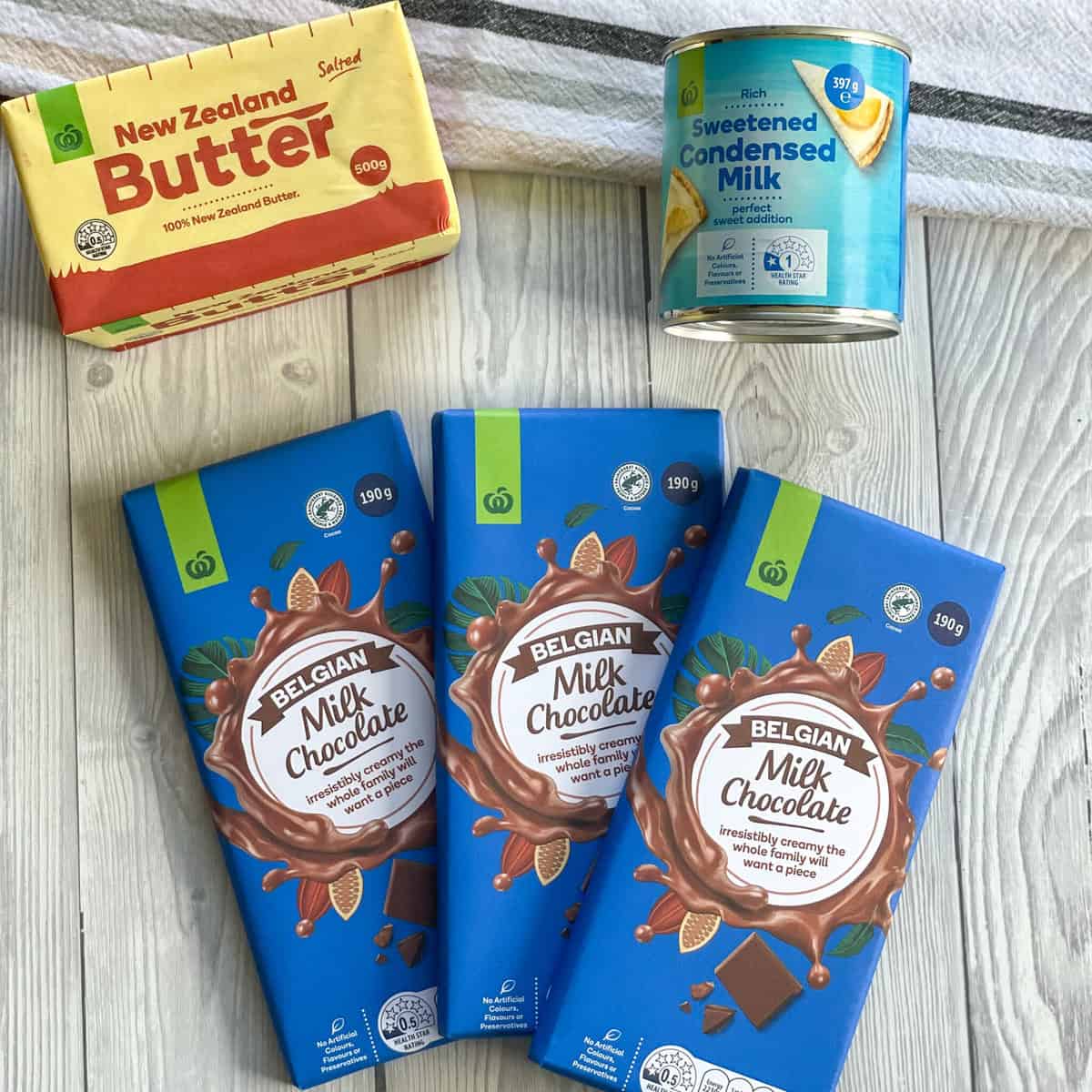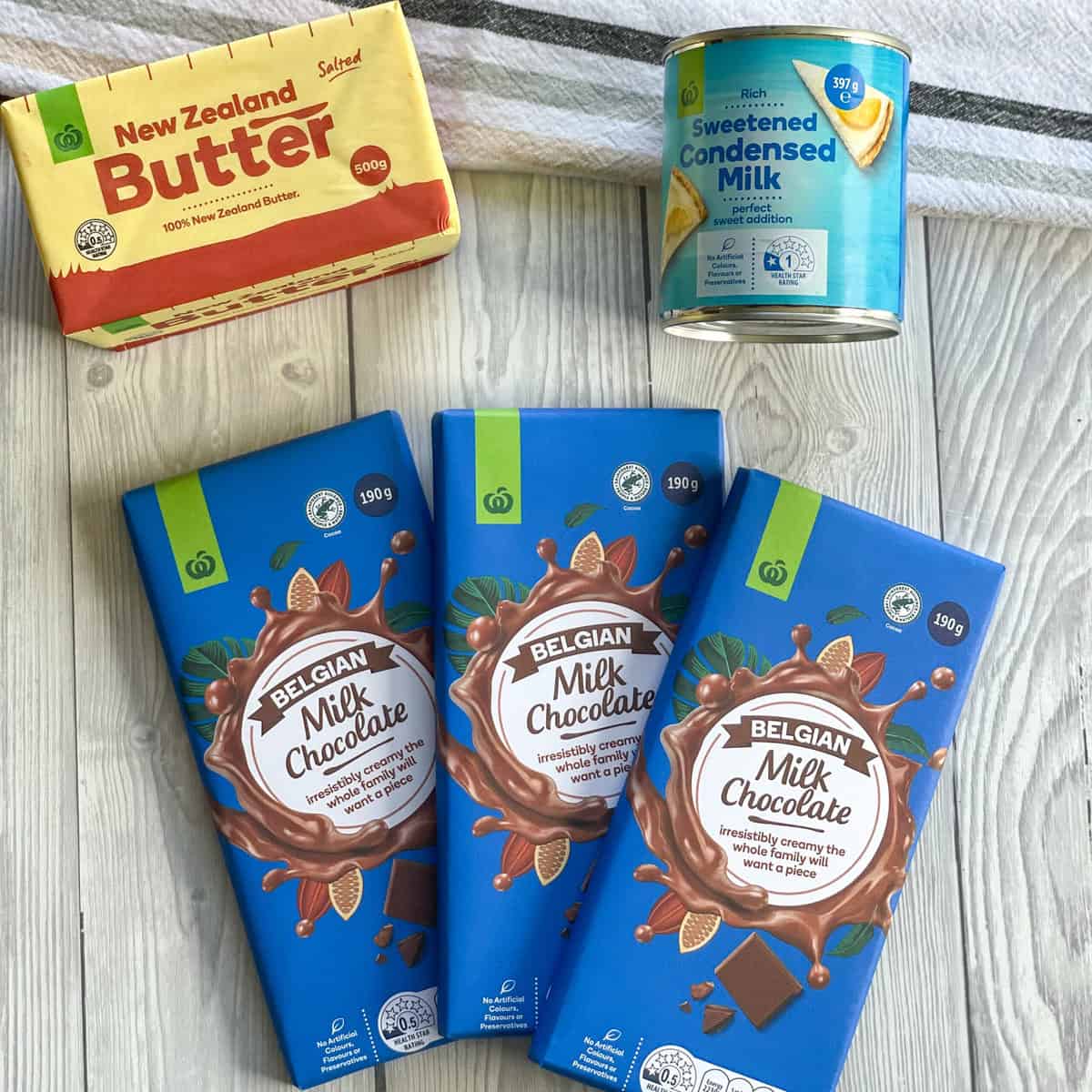 You can use milk chocolate drops or as I have done your favourite eating chocolate. You need 500 grams for the full recipe so you want it to taste good!
Making this fudge could not be easier, it takes 5 minutes to bring together, you just need a microwave to make it super quick.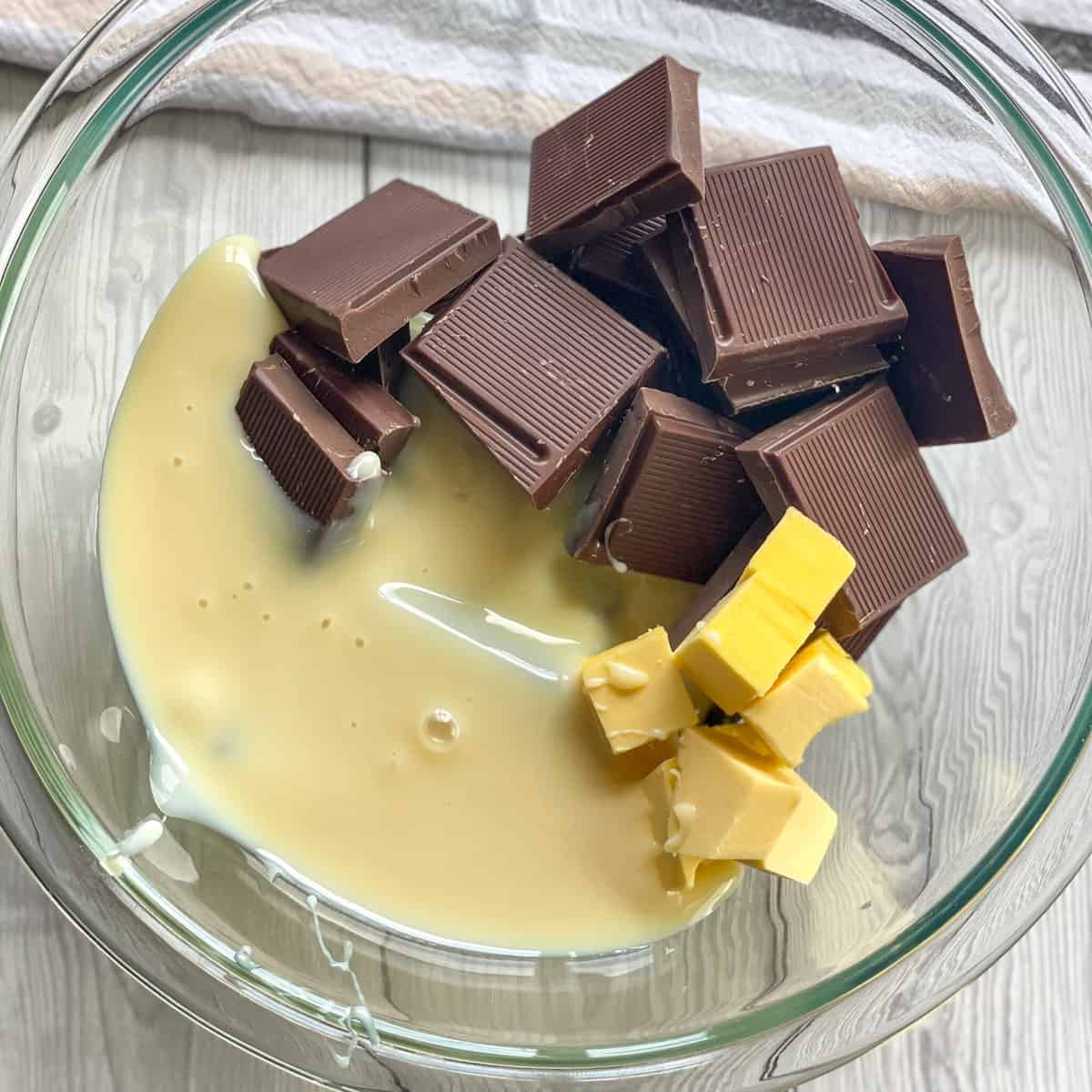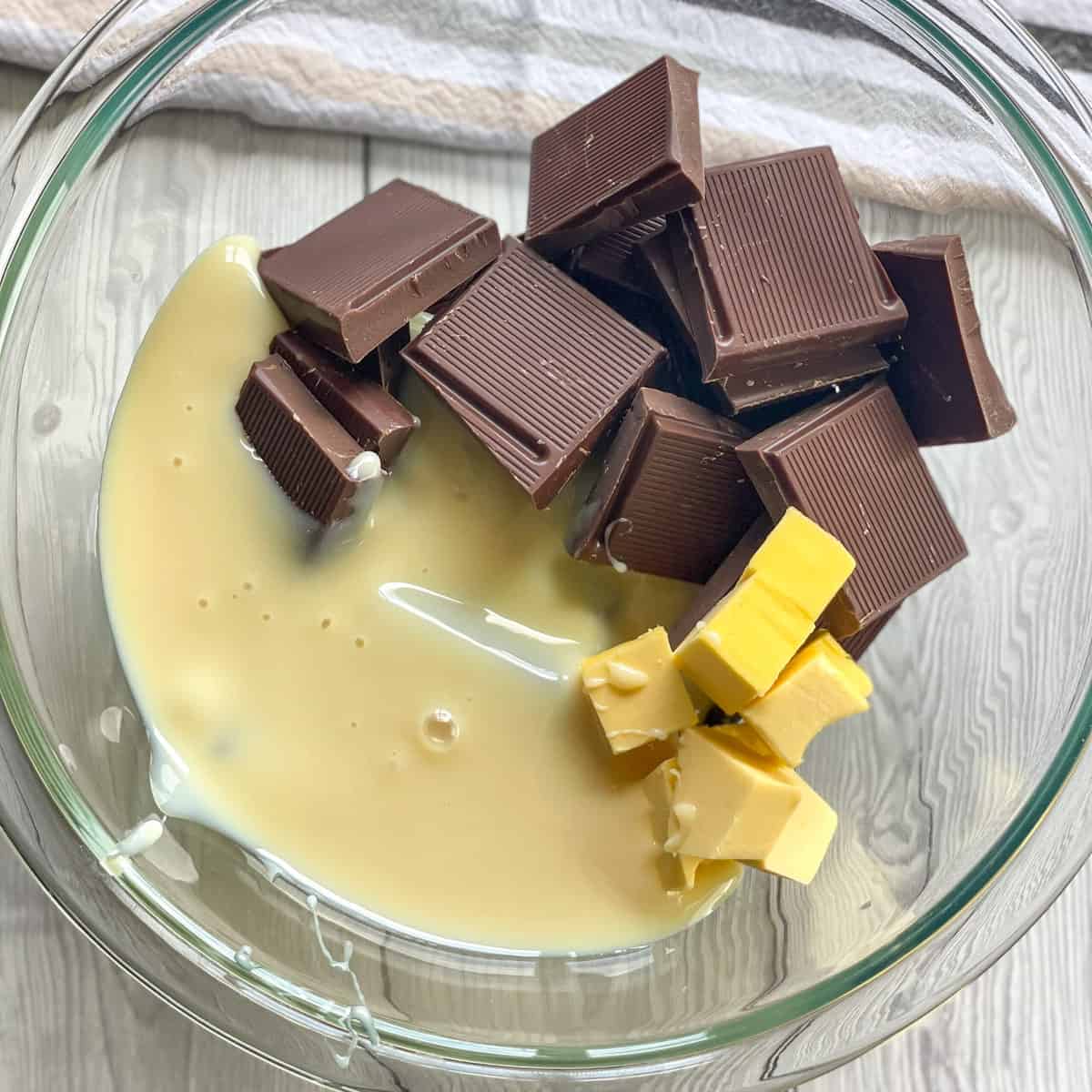 To begin you combine the ingredients in a large microwave proof bowl and heat for a minute, then stir and heat for a further minute. Stir really well at this stage, if any lumps remain you simply give it a few more 20 second bursts until it is thick and creamy.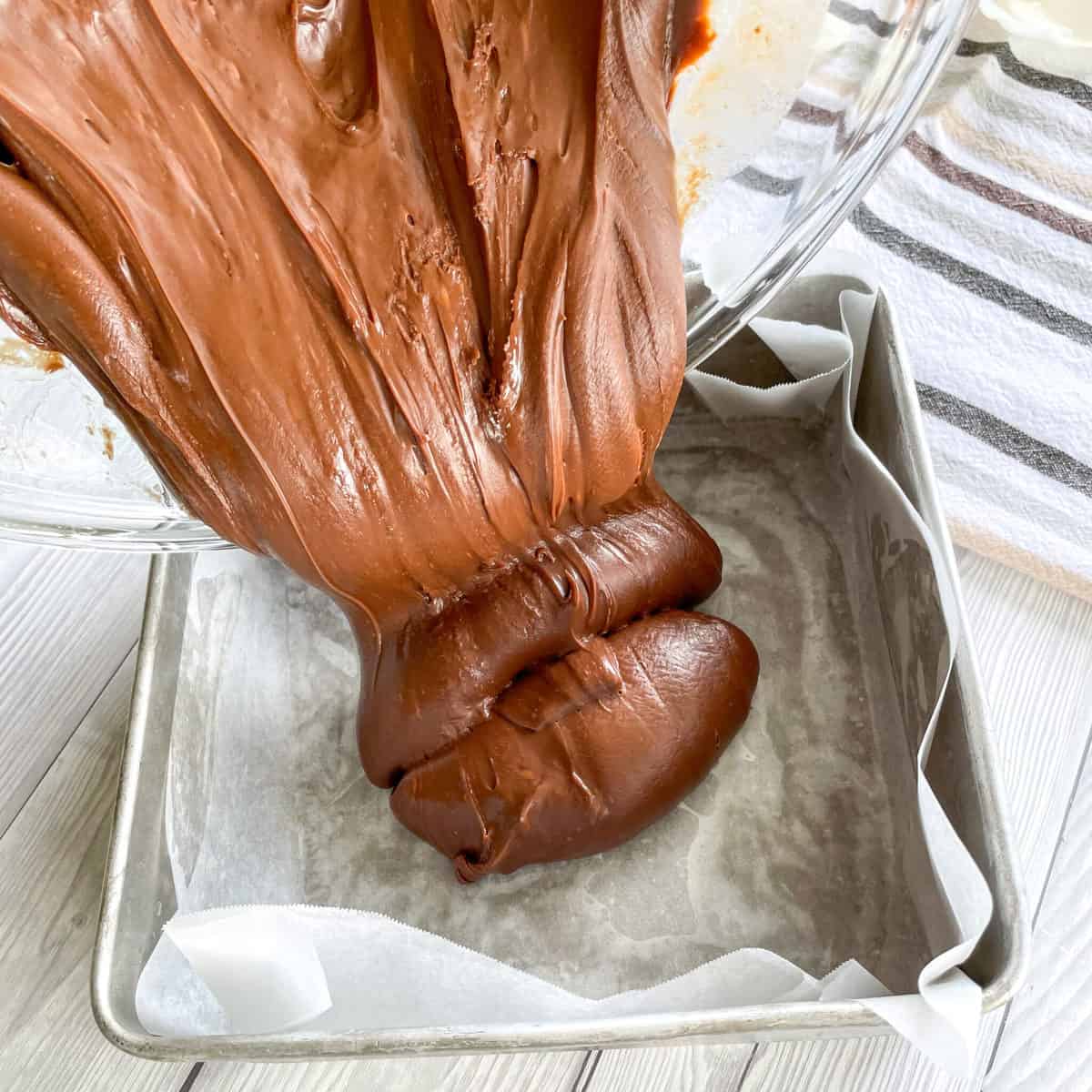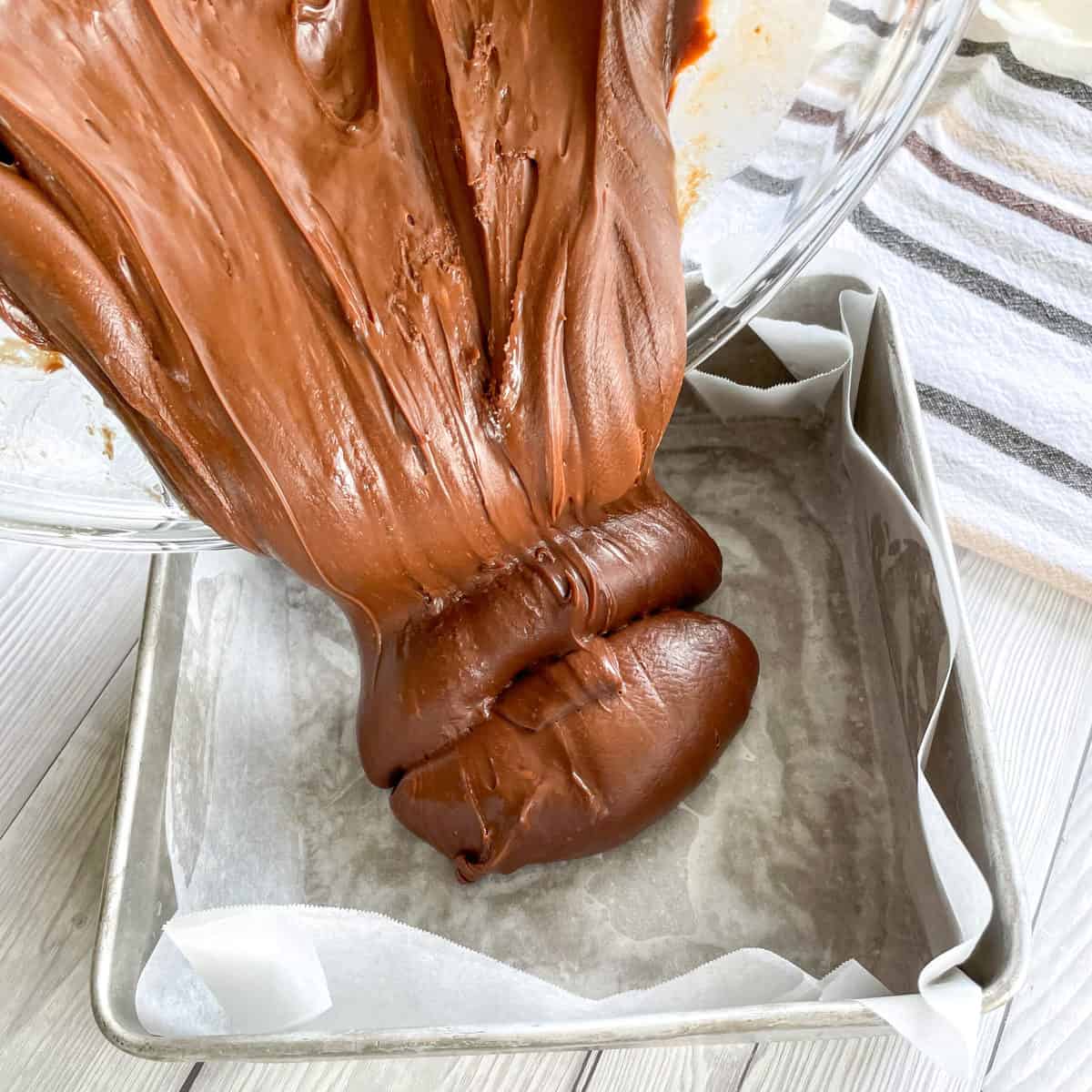 The final step is to pour it into a prepared pan. I like to line my tins with baking paper which I adhere to the tin with a little baking spray. Then set! You want it to firm up completely before slicing.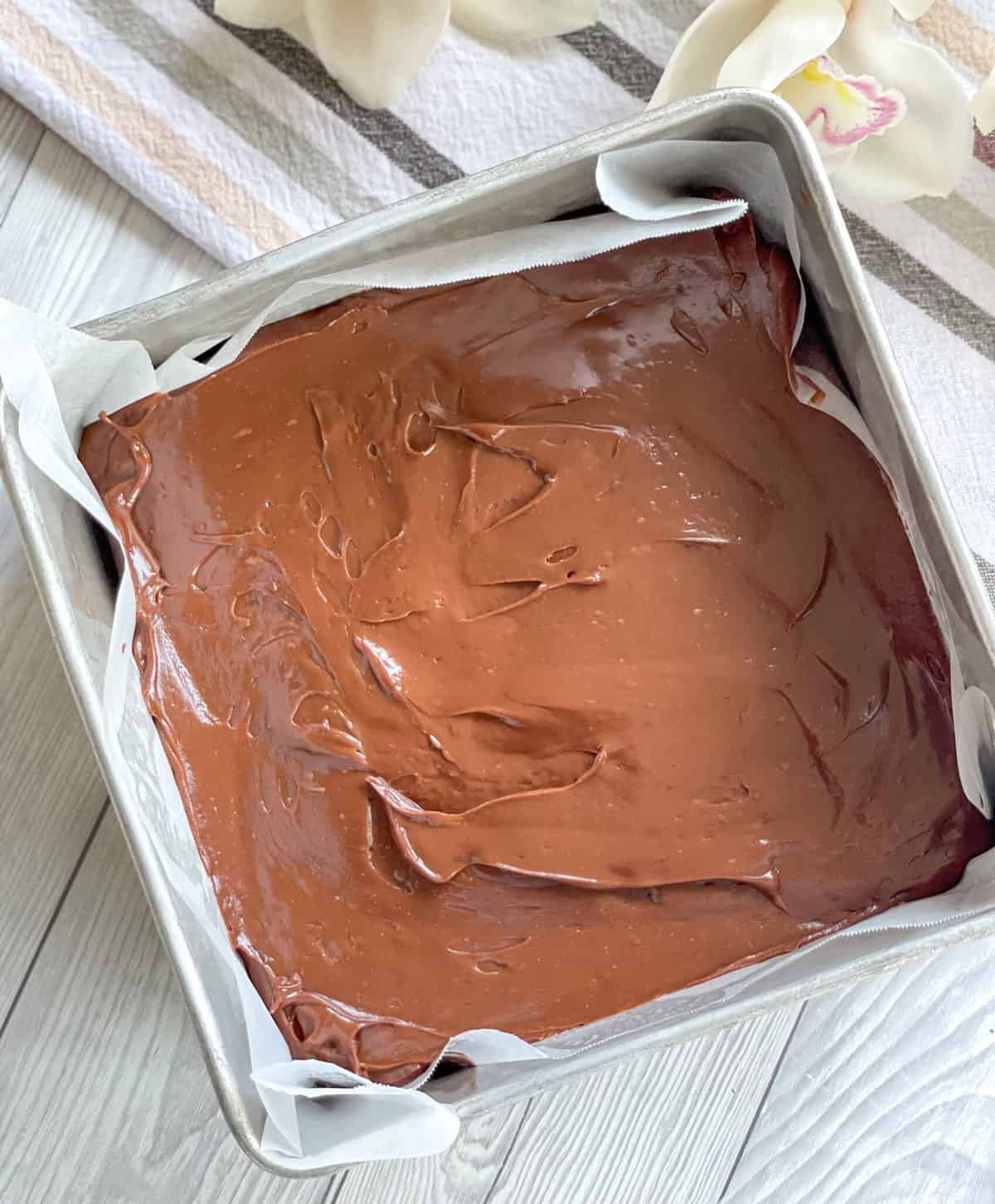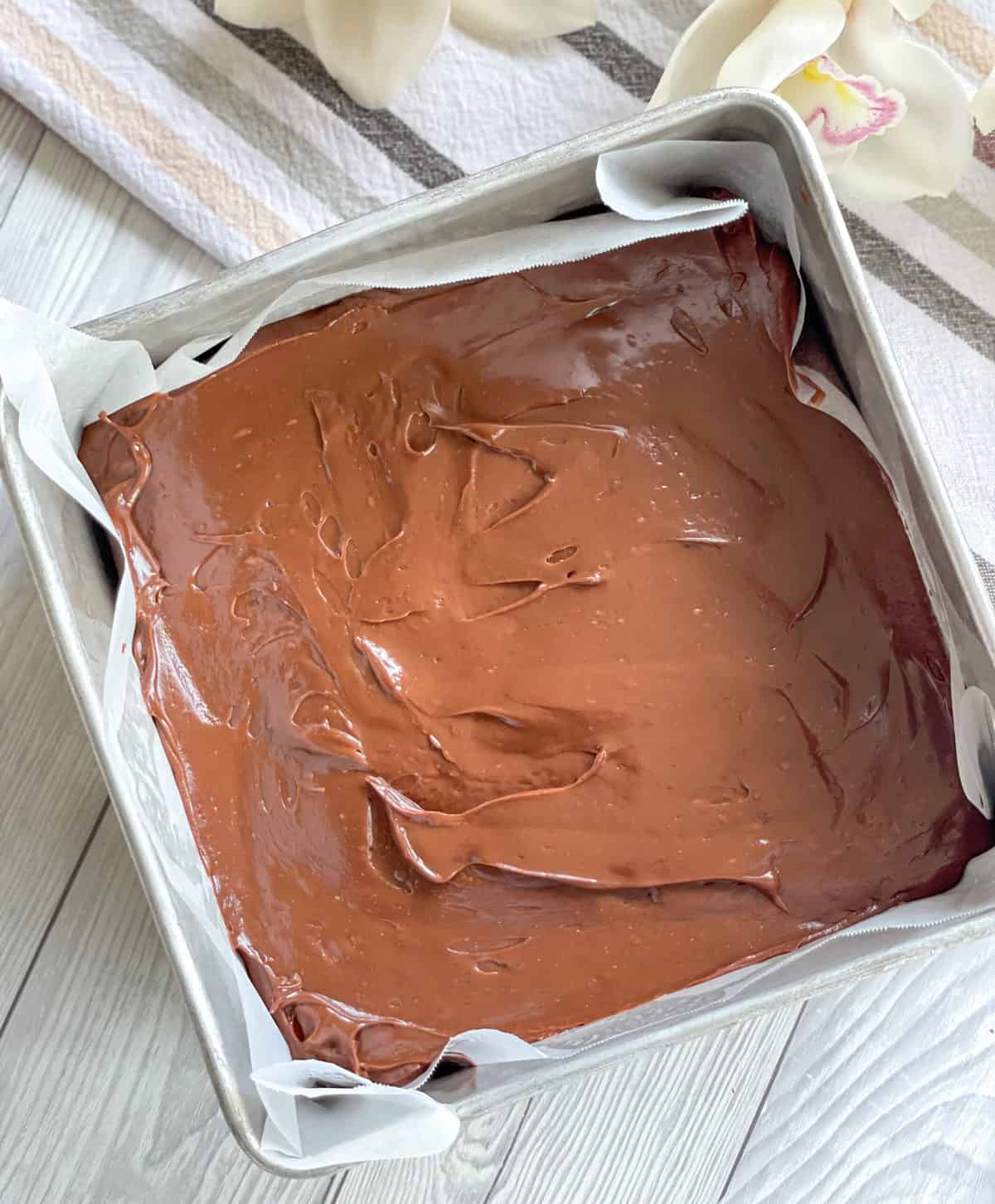 COMMONLY ASKED QUESTIONS
CAN I FREEZE MICROWAVE FUDGE WITH CONDENSED MILK?
Yes! You can, simply wrap the whole slice in plastic wrap, then in aluminium foil and then place this in an airtight container or freezer bag.
HOW LONG WILL MICROWAVE FUDGE LAST?
Stored in the fridge it should last 2-3 weeks in an airtight container.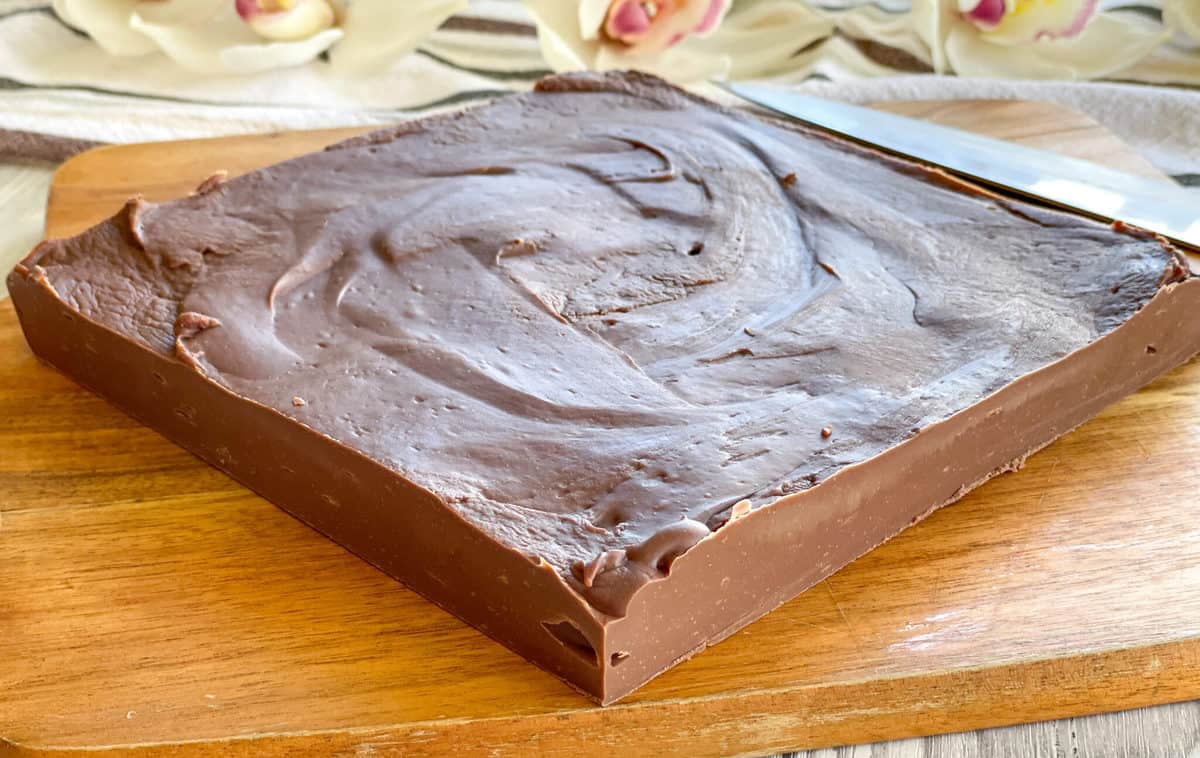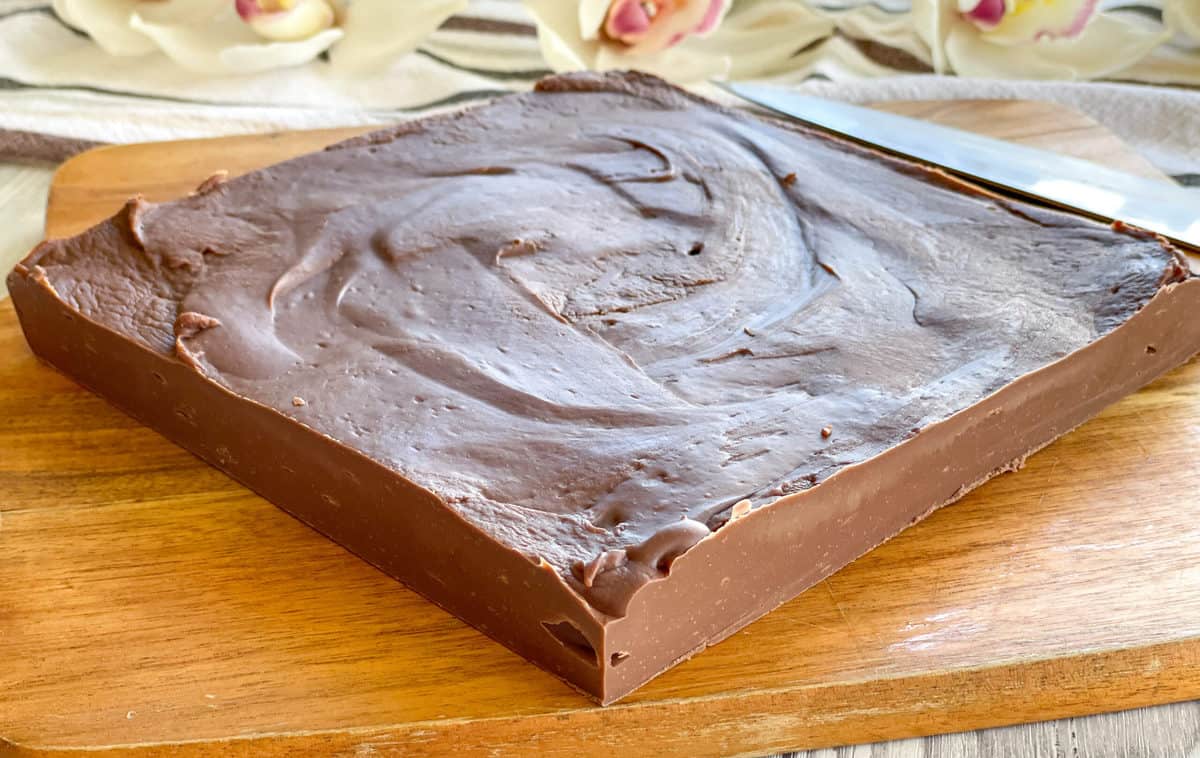 CAN I USE ANY CHOCOLATE IN MY MICROWAVE FUDGE?
Yes! Simply swap out the same quantity of chocolate, using dark chocolate, milk chocolate, or white chocolate
HOW LONG DOES IT TAKE TO SET MICROWAVE FUDGE?
Allow at least 6 hours, or overnight to set the fudge in the refrigerator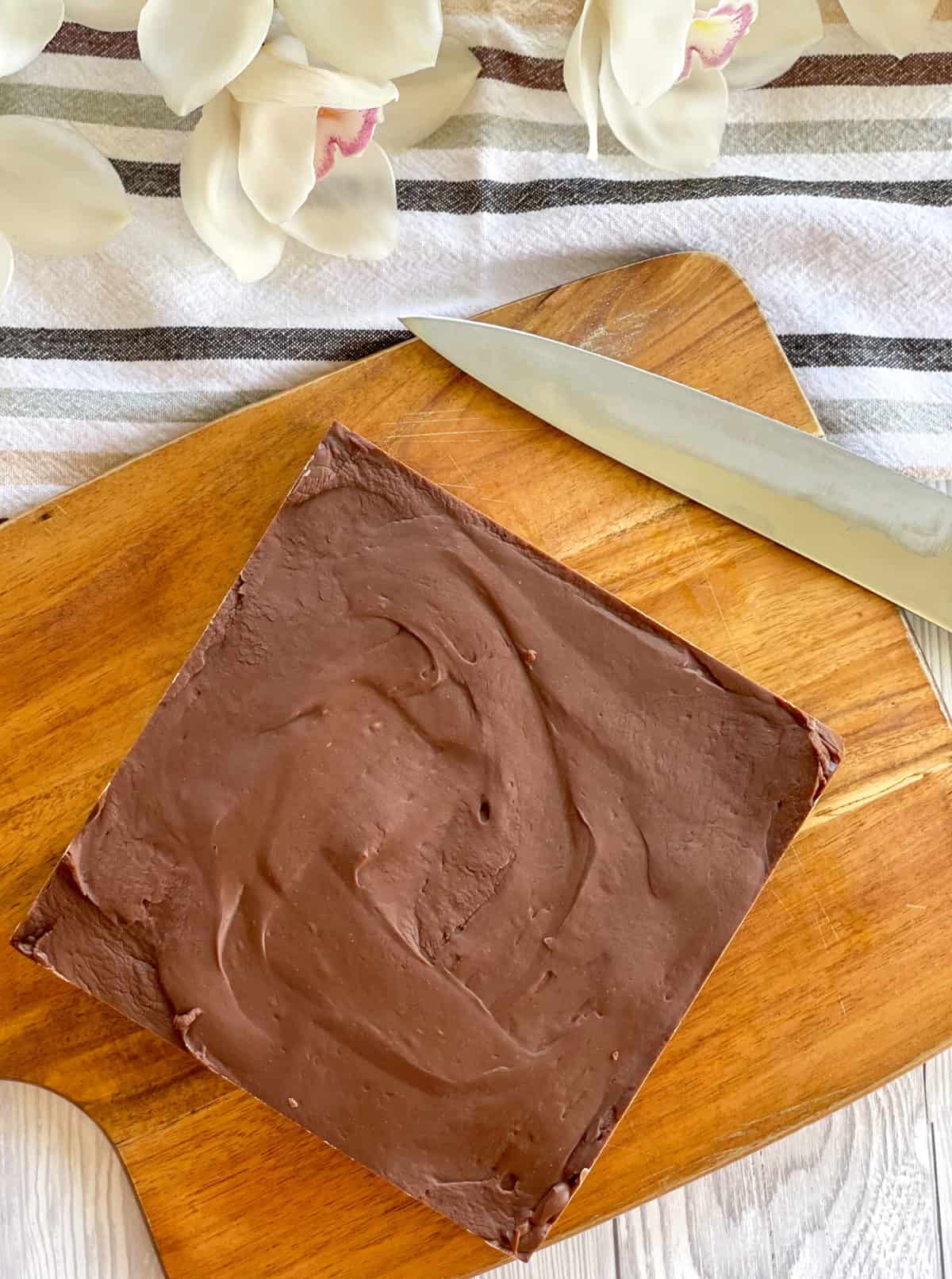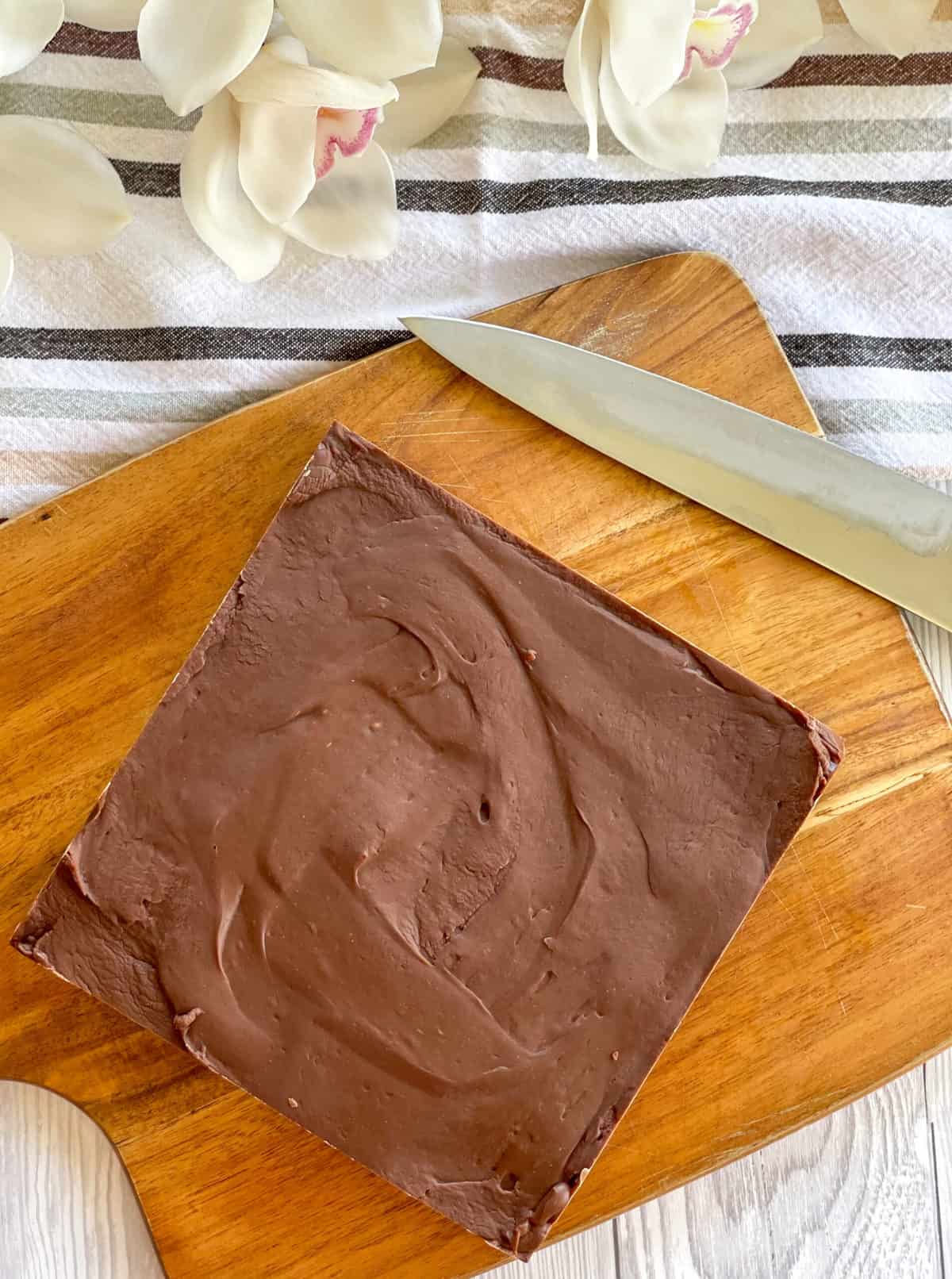 If you love the idea of this fudge be sure to check out my other White Chocolate version I made for Easter – so pretty and easy!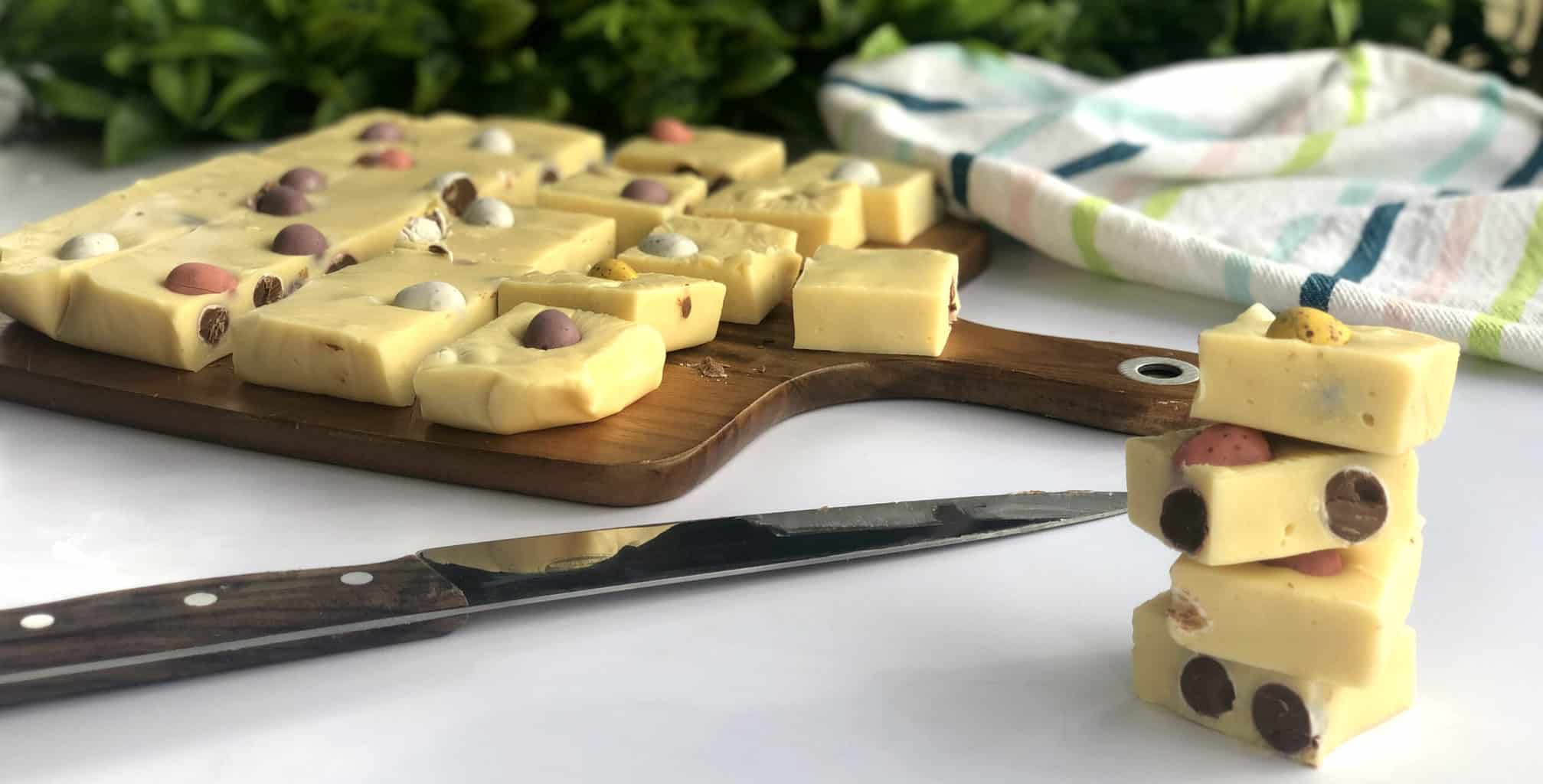 This makes wonderful gifts and is perfect for special occasions or sweet platters.
Onto the recipe for my version of 3 Ingredient Milk Chocolate Fudge.
How easy is that! You might need a few block of chocolate for this one, but it is well worth the ingredients. I cannot wait to hear what you think, be sure to let me know in the comments below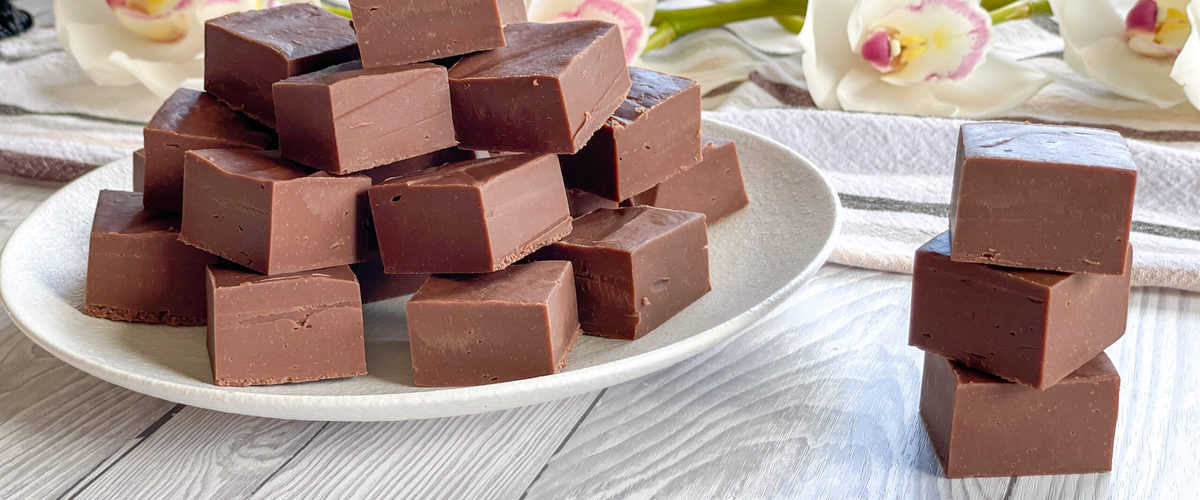 Thank you so much for stopping by to check out my latest recipe and others on my blog. If you are not already be sure to follow me on Facebook or Instagram for more deliciousness, and you can register your email in the subscription box below to receive all my recipes as I publish them.
Happy Baking!
Anna
Pin It – Pinterest!