Simple and delicious these easy Lemon cupcakes are perfect for lemon lovers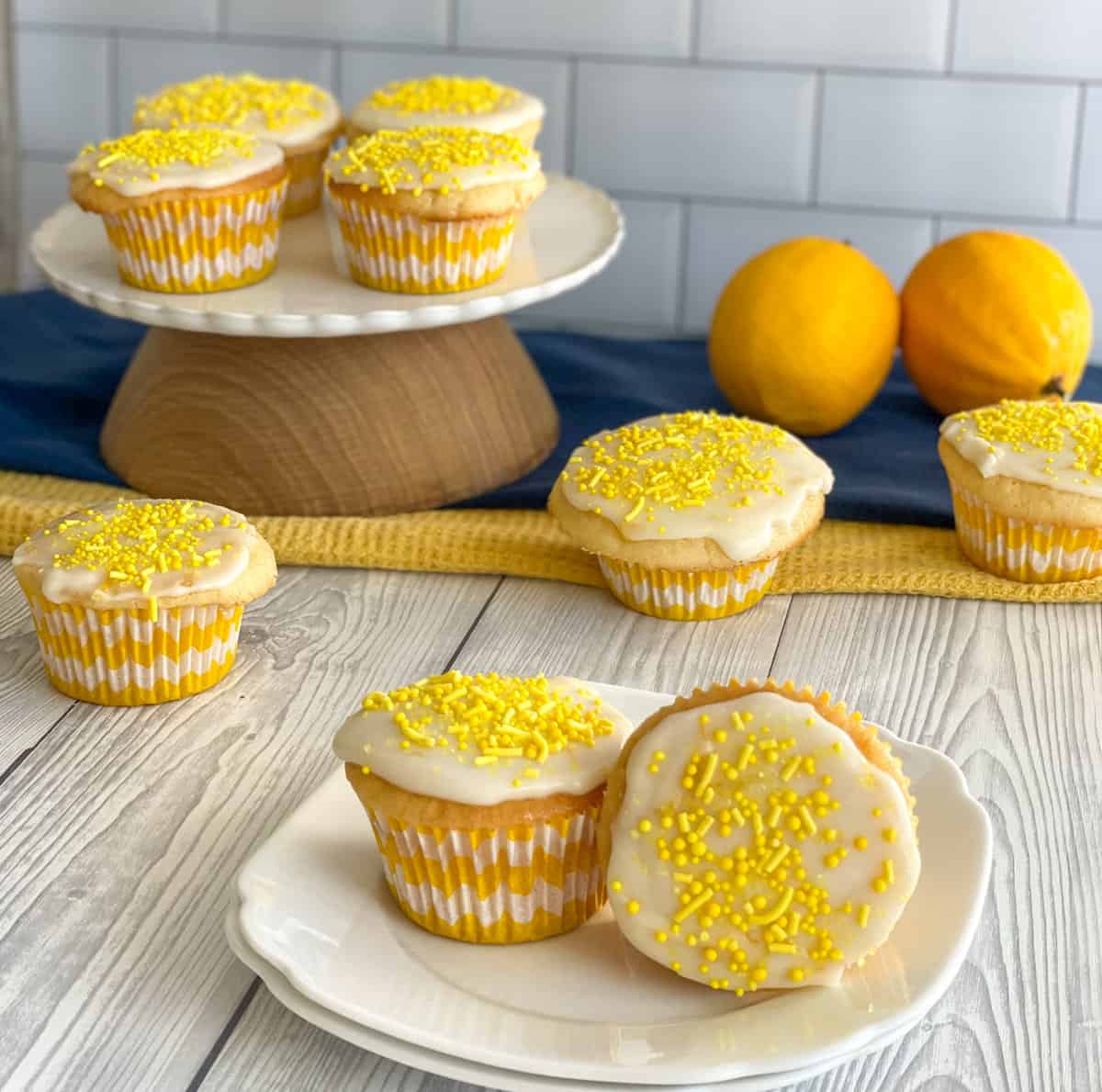 Ingredients included in this recipe were provided by Countdown Supermarkets as Brand Ambassador, all opinions are my own
These lemon cupcakes are my youngest daughters favourite! So while I was making them for her 12th birthday afternoon tea I thought I would share the recipe with you.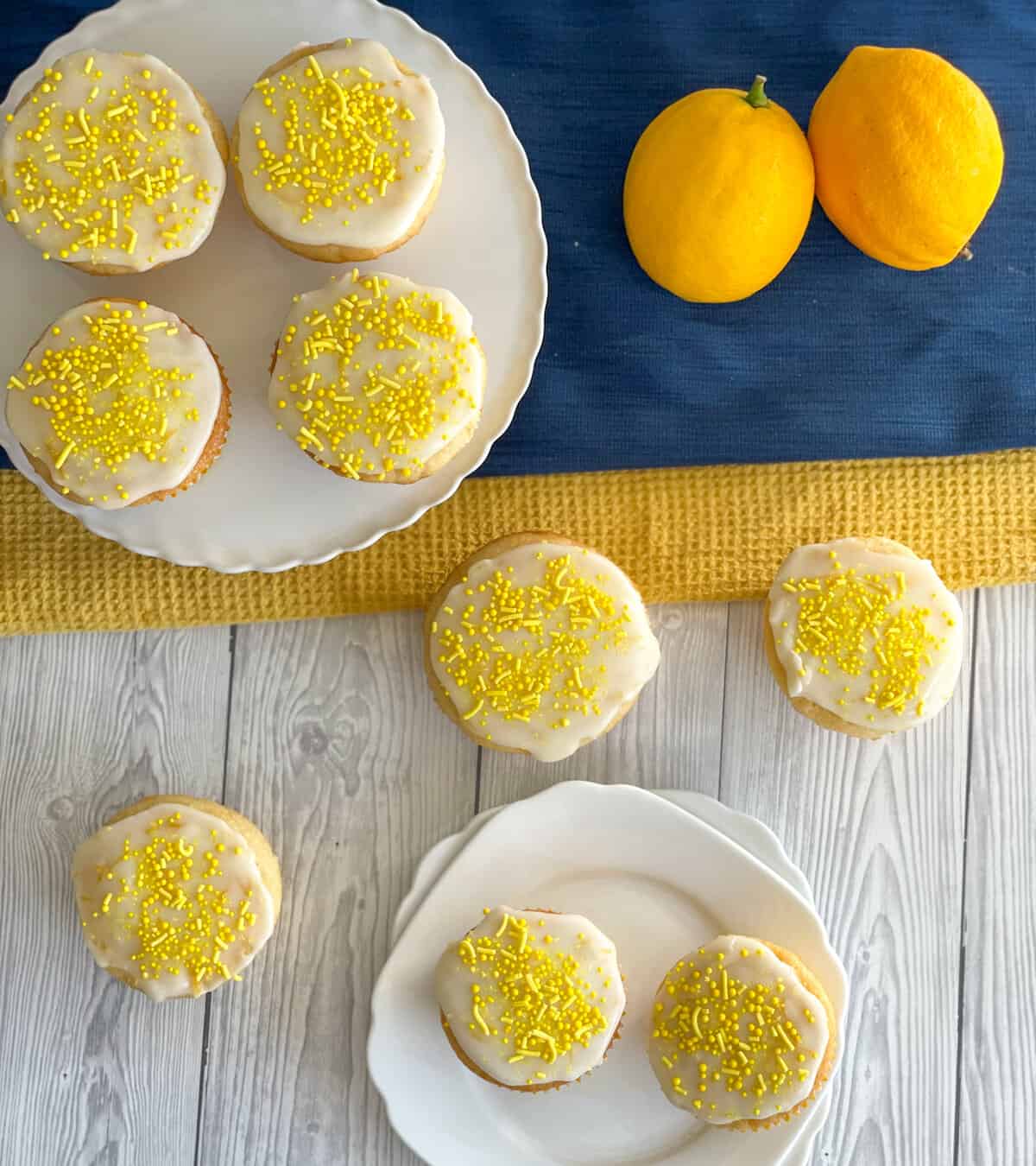 These are an adaption of my Grandmas Wonder Cake that I turned into cupcakes. With the addition of lemon zest and juice in the cupcakes and icing they are just lovely
For this recipe I have used a simple lemon icing, you can of course go all out with a fancy buttercream, but the simplicity of this icing is just so lovely and perfect for those that prefer just a little something rather than a full decorative swirl.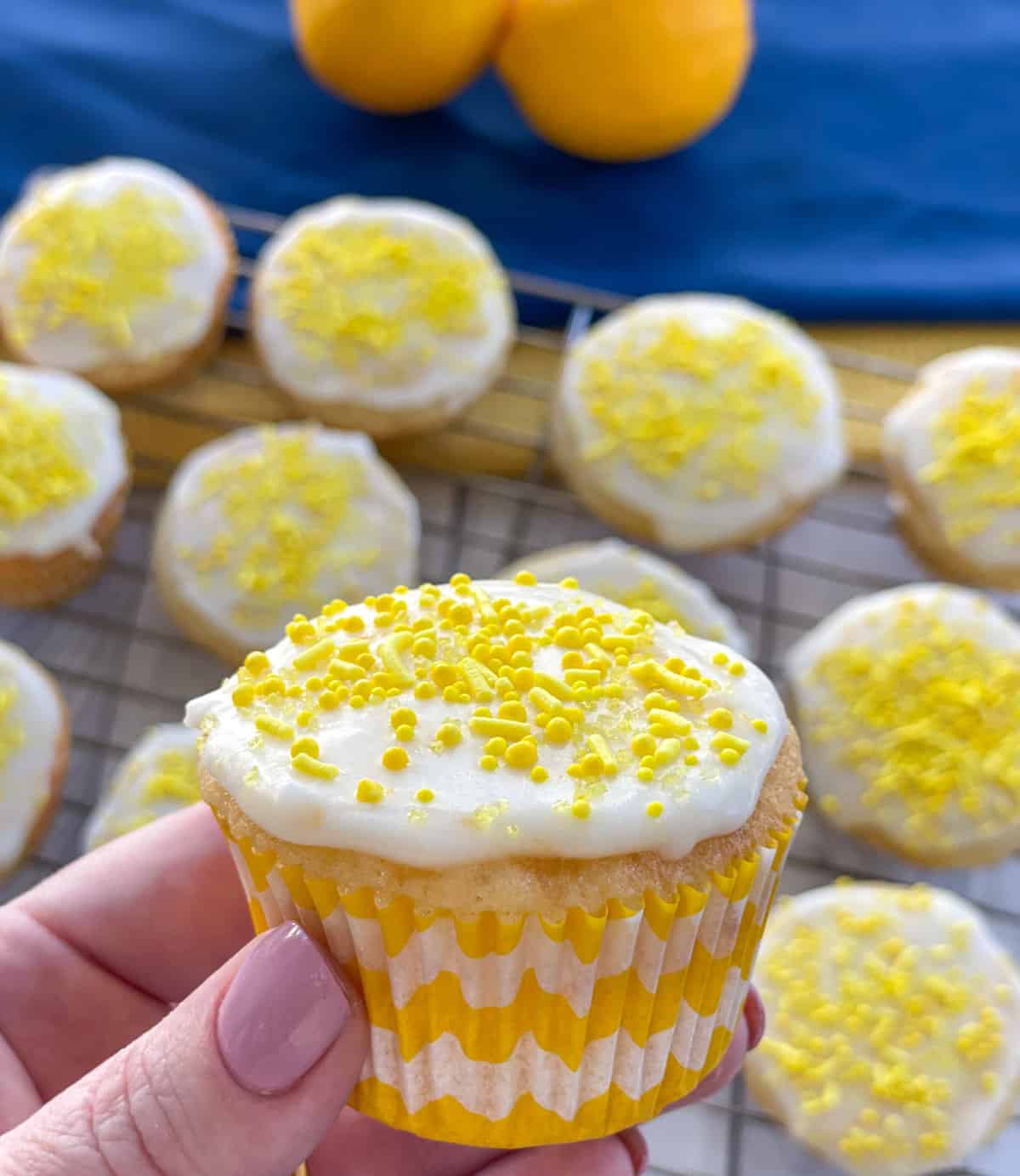 I have been given a bucket of lemons from my Dad as he grows the best lemons! But also for the first time ever our own lemon tree has produced actual edible lemons! So you can look forward to many more lemon recipes coming soon.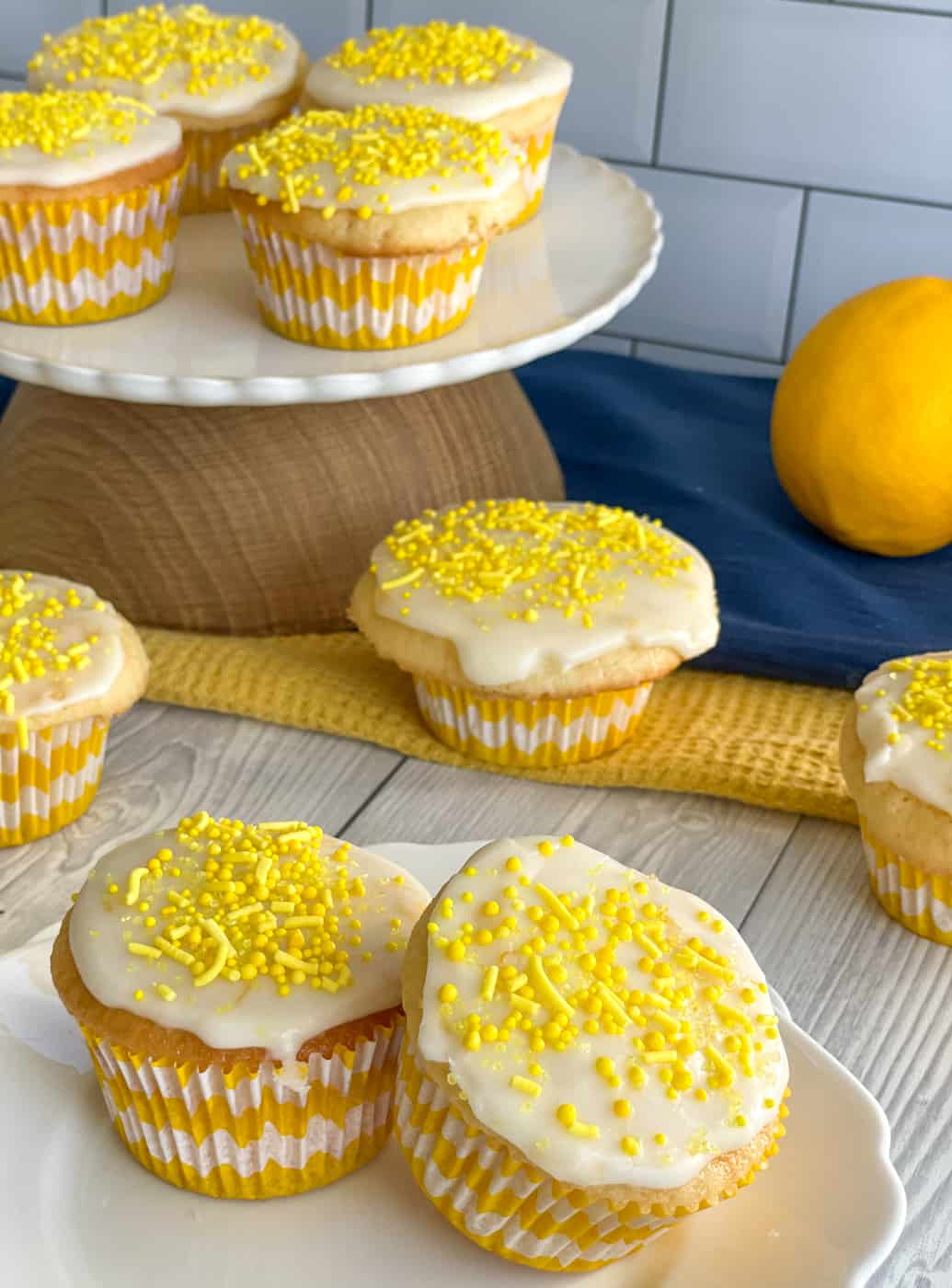 Our lemon tree is doing well for the first time in 10 years likely because my Dad tended to it when he stayed so it turns out that my gardening methods of only the strongest will survive does not pertain to lemon trees and they need a particular sort of love and fertilizer!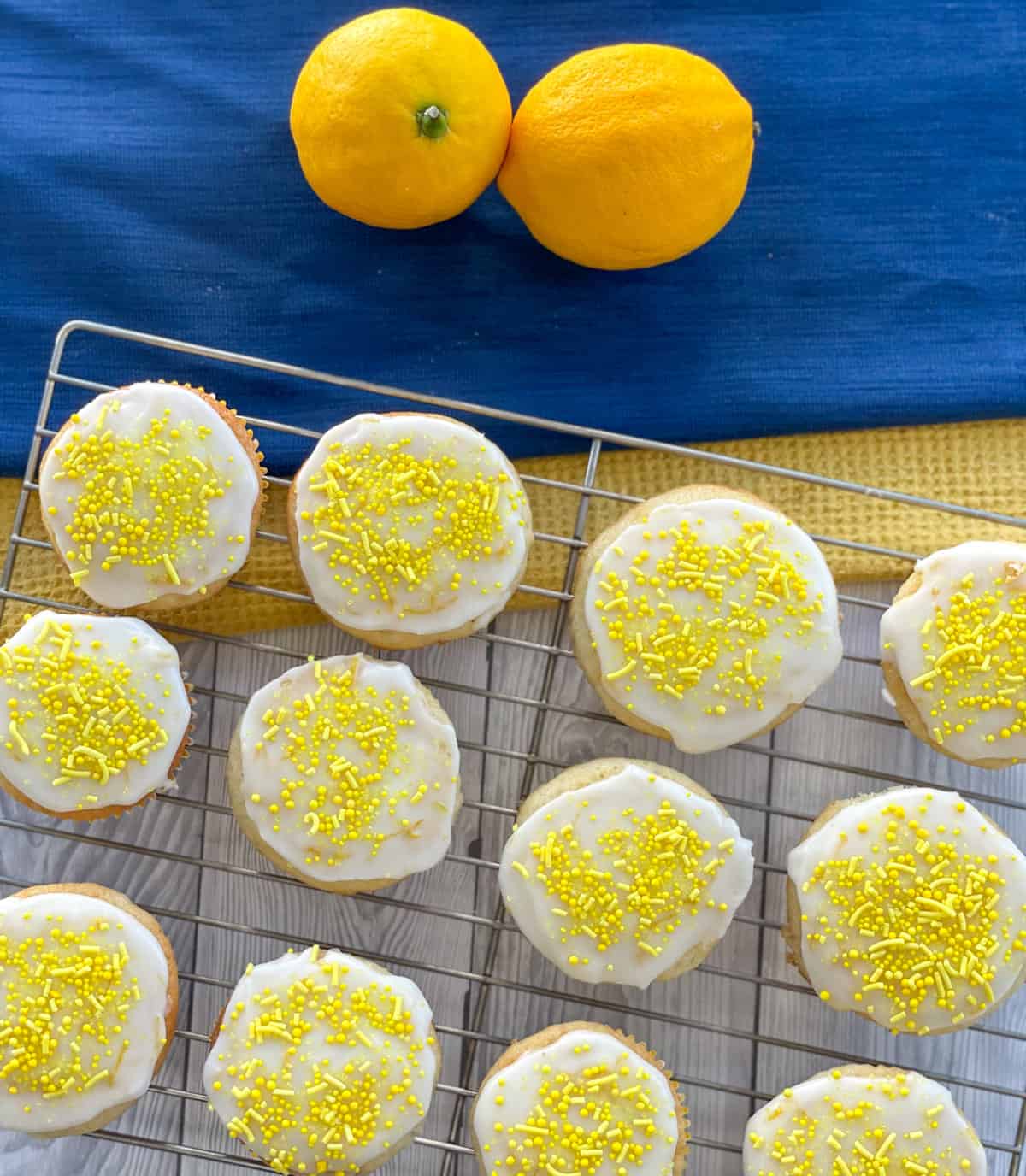 This recipe is lovely and easy, has a few interesting measurement techniques but results in such a lovely light fragrant cupcake. Using pantry basics as always I hope you give these a try.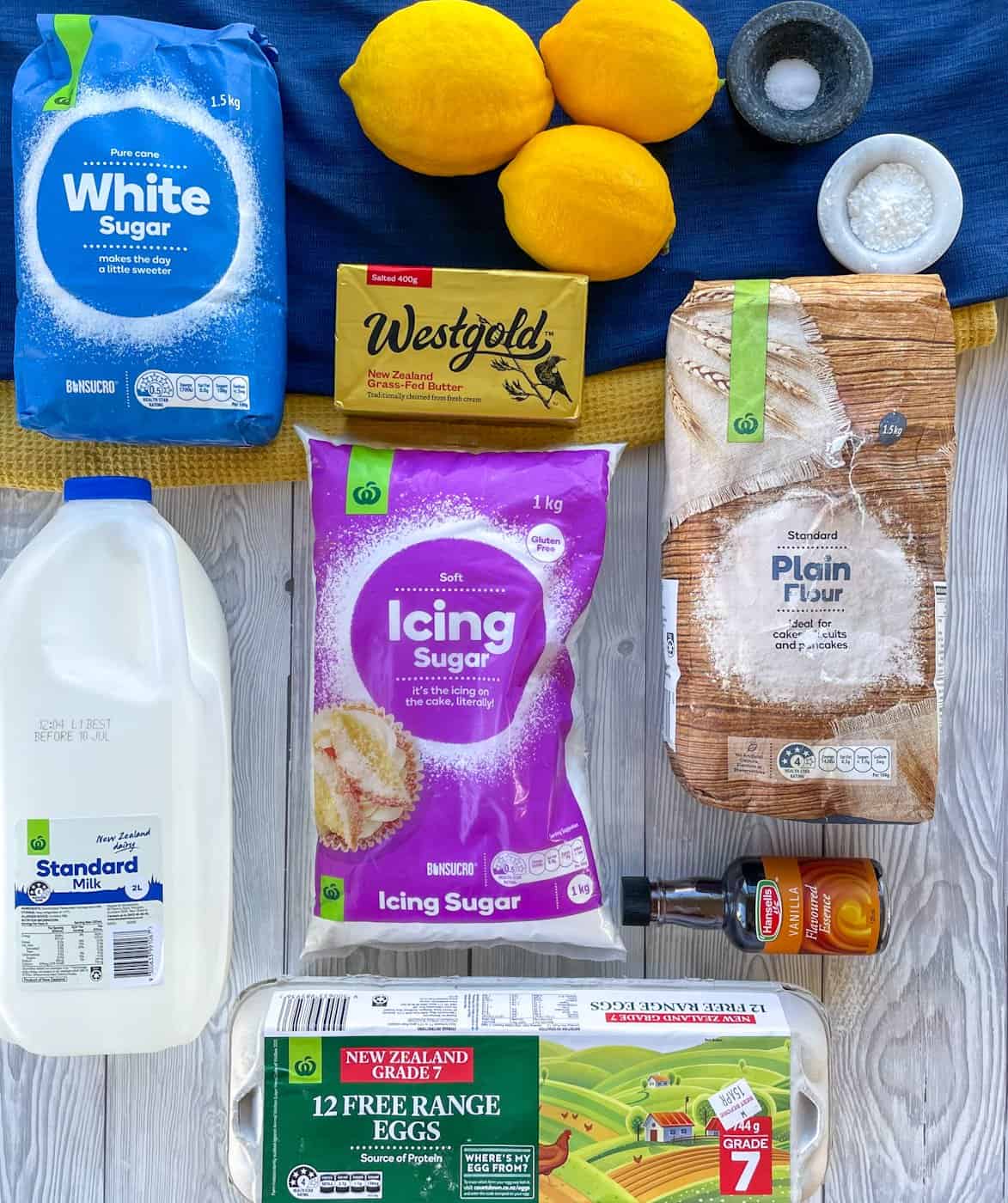 The ingredients you will need to make it are:
Plain White Flour

White Sugar

Butter

Eggs

Lemon Juice

Lemon Zest

Milk

Baking Powder

Vanilla

Salt

Icing Sugar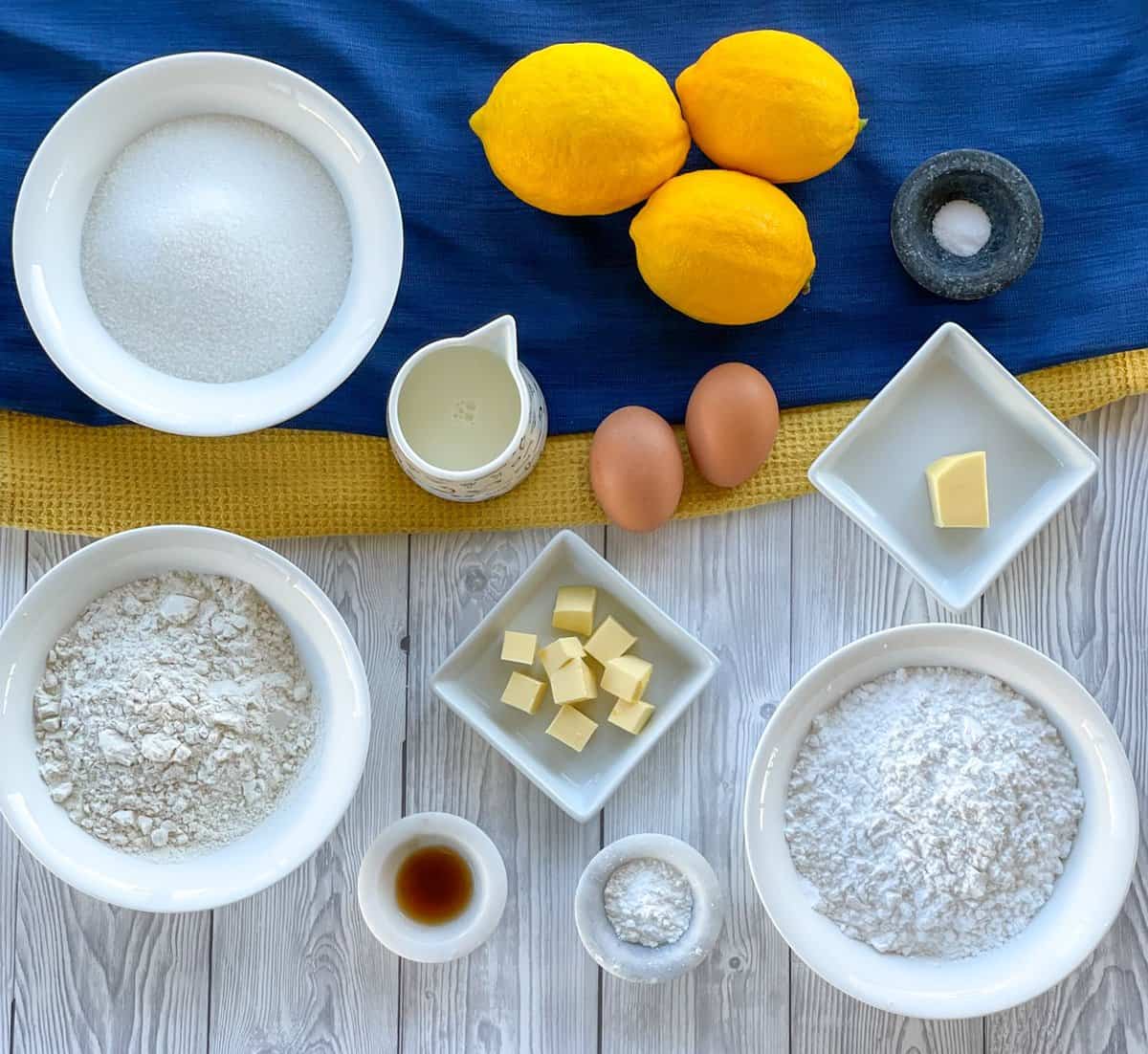 You will need a stand mixer or an electric hand held beater for this one ideally.
To make the cupcakes you combine the flour, lemon zest and sugar together then the method for measuring the liquid ingredients is an interesting one.
In a one cup capacity jug or cup you add the eggs, melted butter and lemon juice, then you top this up to a full cup with milk.


Pour that into the flour, zest and sugar mixture then mix it on medium for 5 minutes until well combined, then you stir through the final ingredients.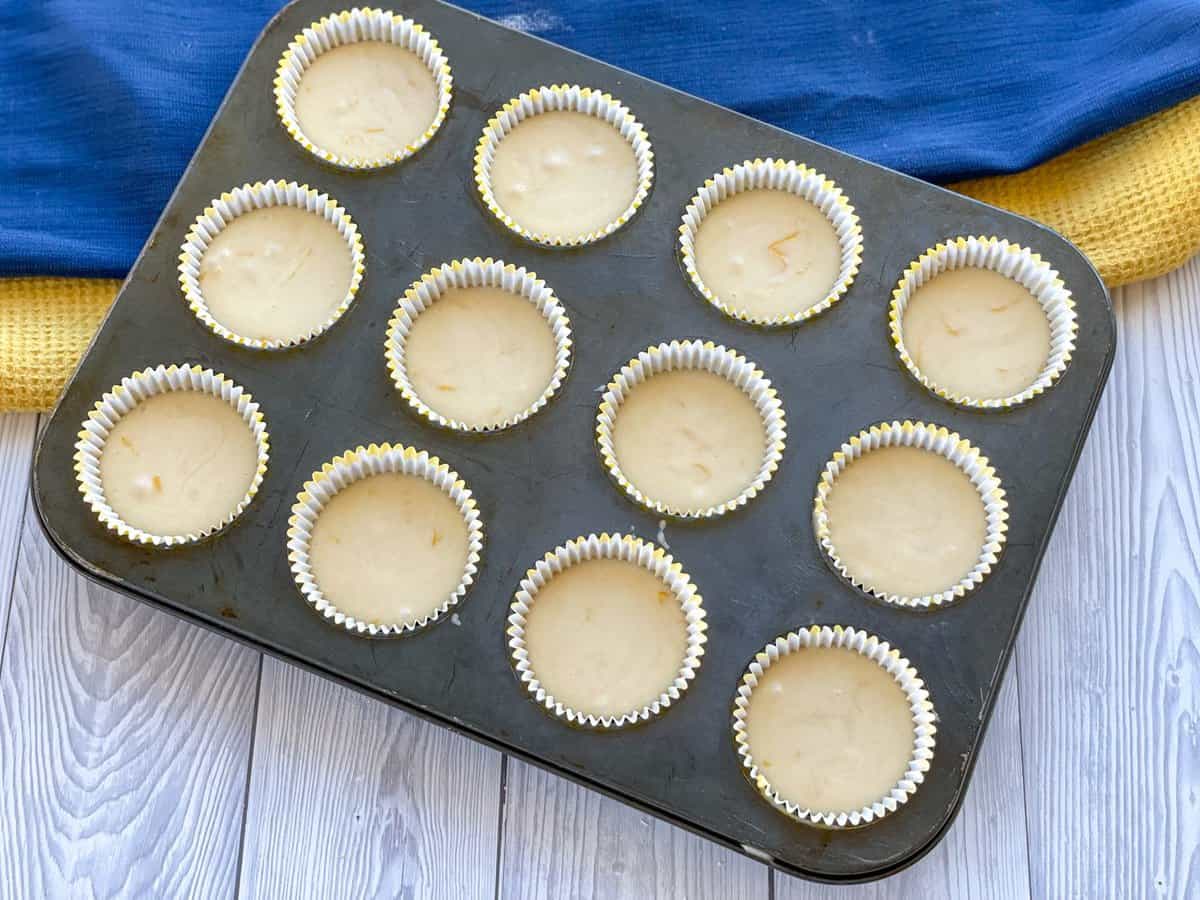 Carefully spoon into the cupcake cases, ideally only half full so that when they rise they do not overflow as mine often do! Then bake until lightly golden brown and prepare the lemon icing.


This is just my basic vanilla icing with the addition of lemon juice and zest to five it a lovely lift in flavour. I have added some pretty yellow sprinkles as topping, or you could add a drop or two of yellow food colouring for a brighter result.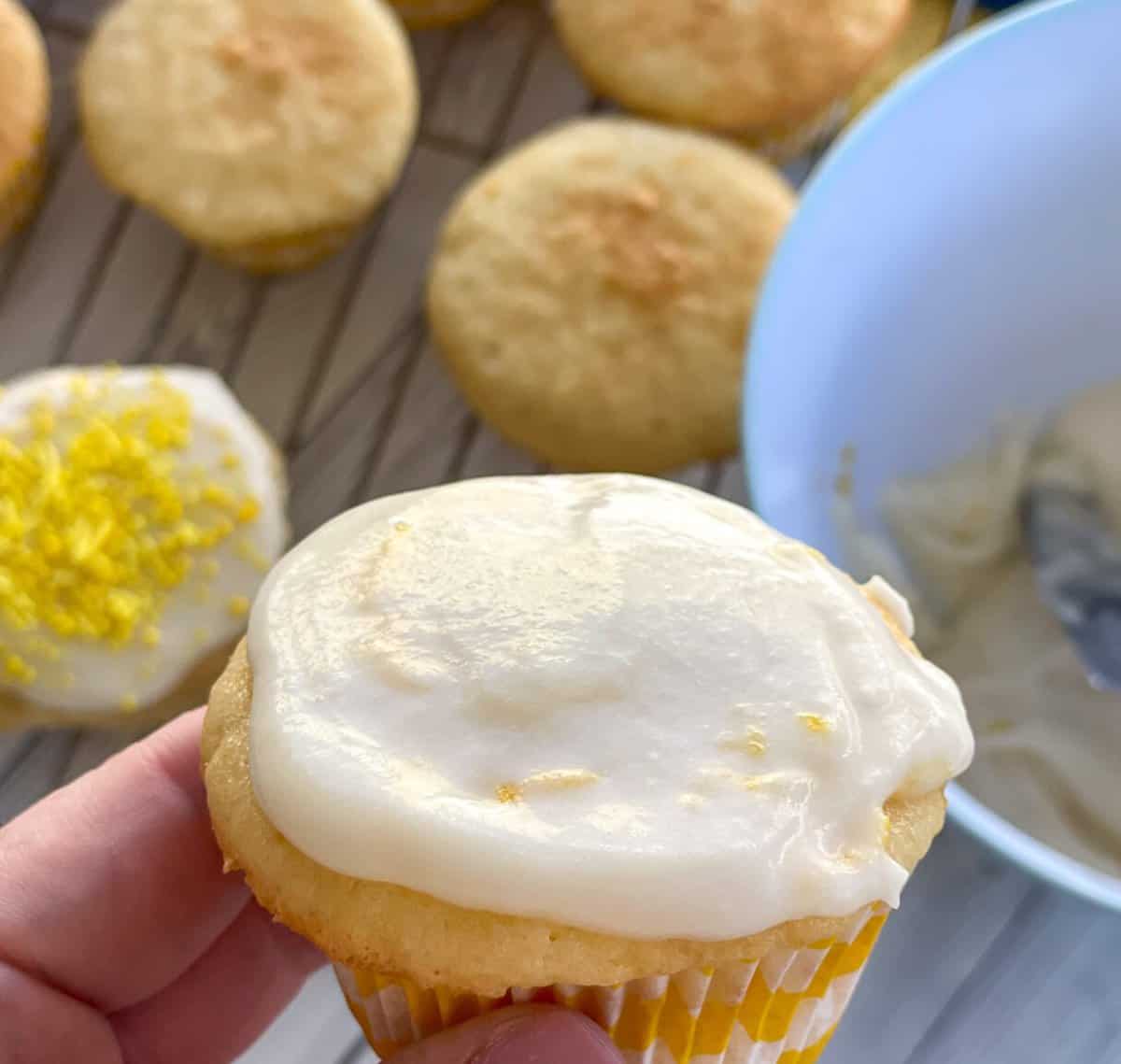 I hope you love this recipe, if you want to try buttercream with it be sure to check out my Vanilla Cupcake recipe!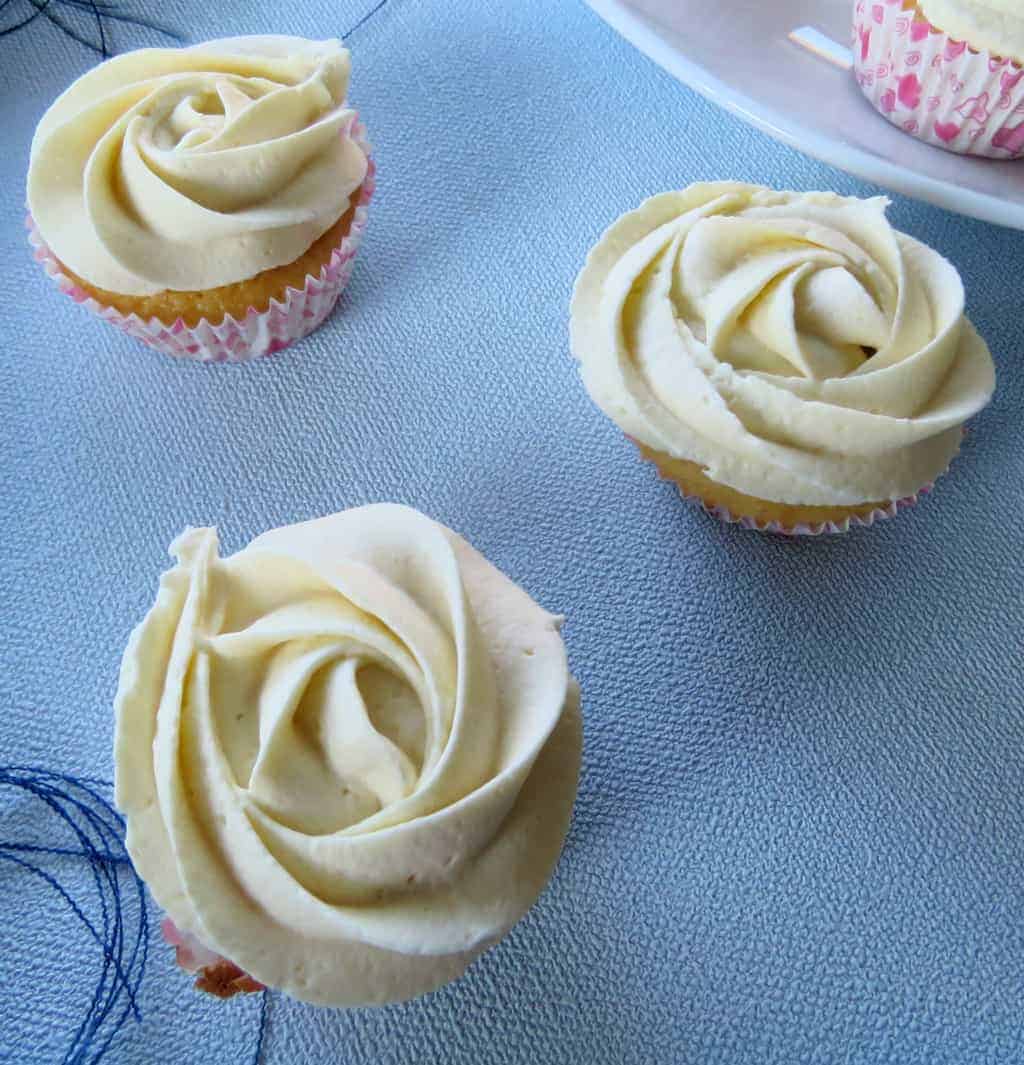 Onto the recipe for easy lemon cupcakes, I hope you love it.
If you love this one be sure to comment down below when you make it!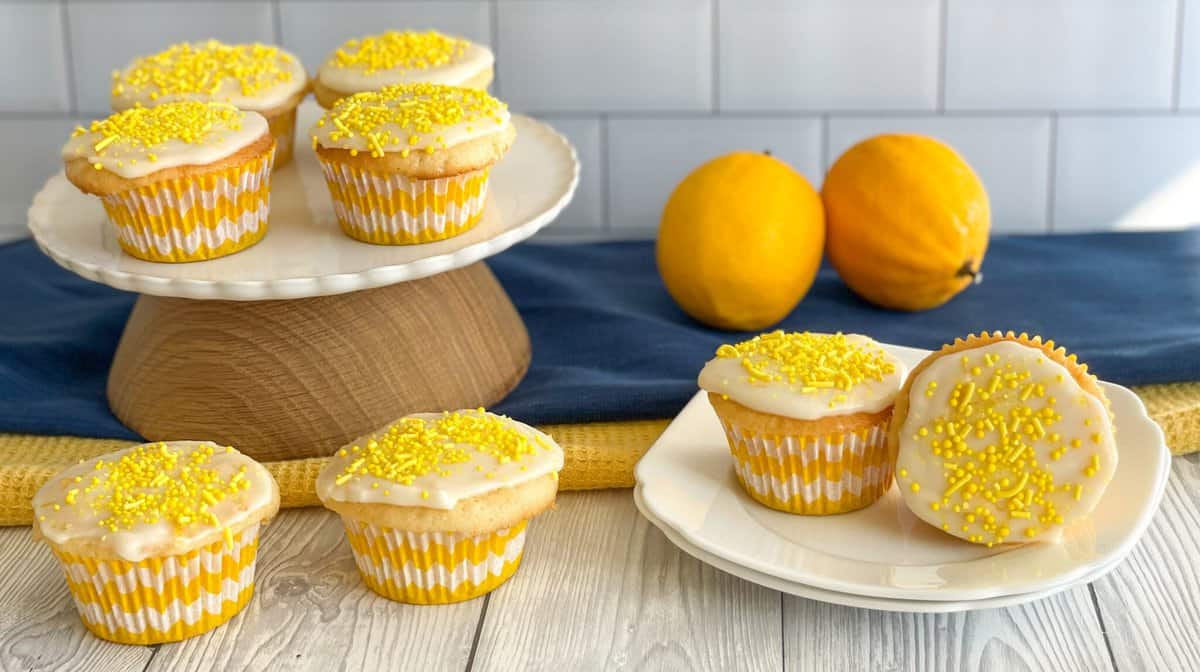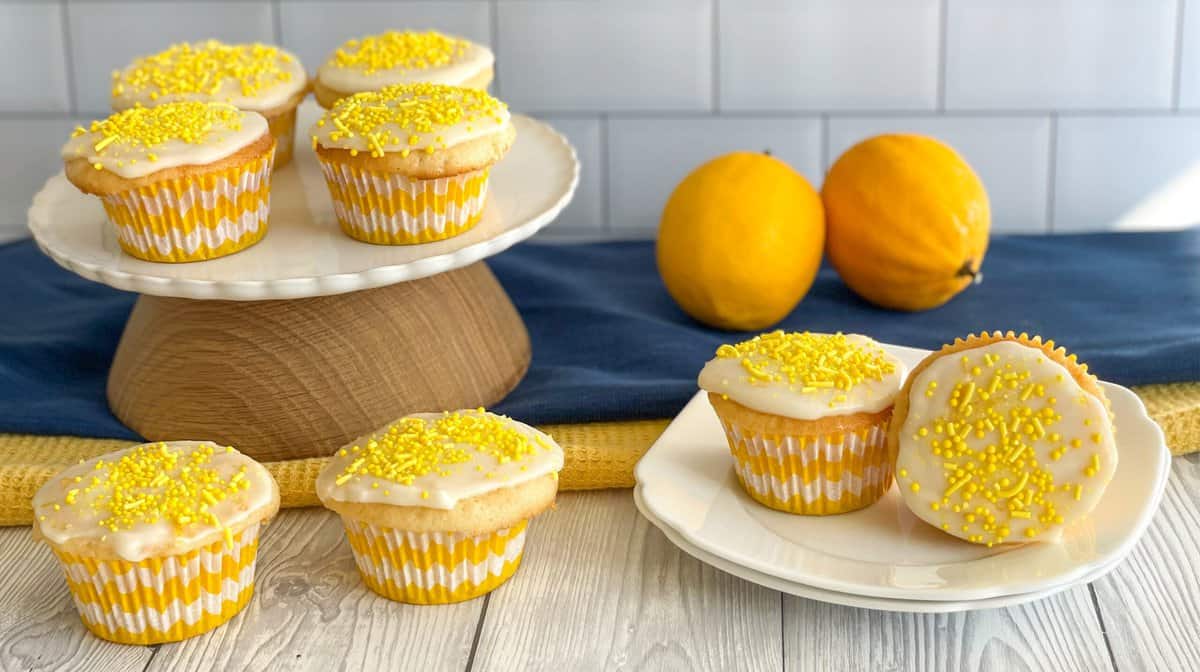 Thank you so much for stopping by to check out my latest recipes on my blog. If you are not already be sure to follow me on Facebook or Instagram for more deliciousness, and you can register your email in the subscription box below to receive all my recipes as I publish them.
Happy Baking
Anna
PIN IT! PINTEREST