The title is a mouthful and so are these cookies! These are delicious Flourless Peanut Butter, Rolled Oats and Chocolate combined into a simple but divine biscuit.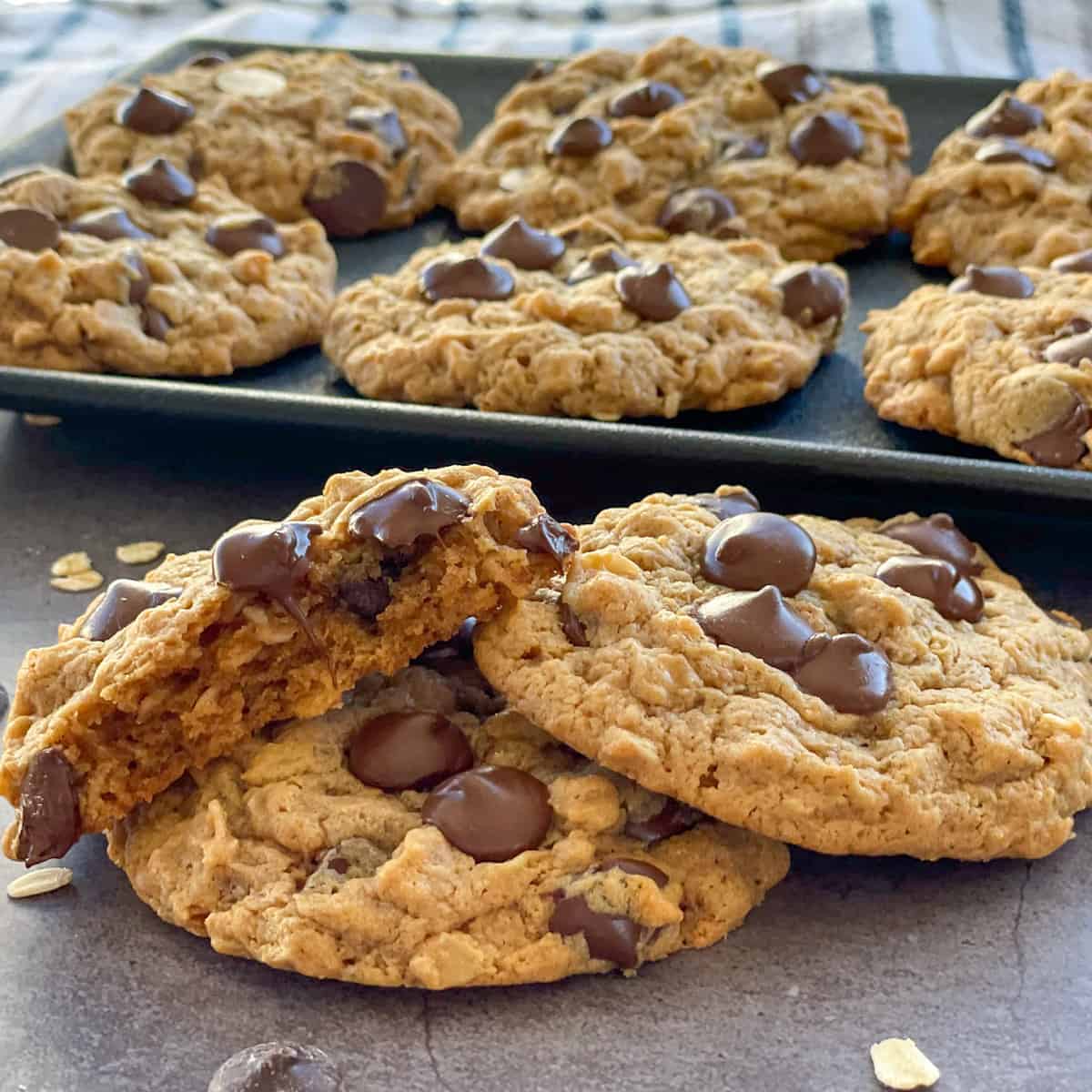 This recipe includes products provided by Countdown Supermarkets as Brand Ambassador, all opinions are my own.
This recipe contains no butter or flour, so could be suitable for those that are looking for a gluten free recipe if you can source rolled oats that are gluten free which can be tricky in some countries. So I cannot claim these are gluten free but they are a great option for some!
If you wish this to be dairy free see if you can source some dairy free or vegan chocolate drops!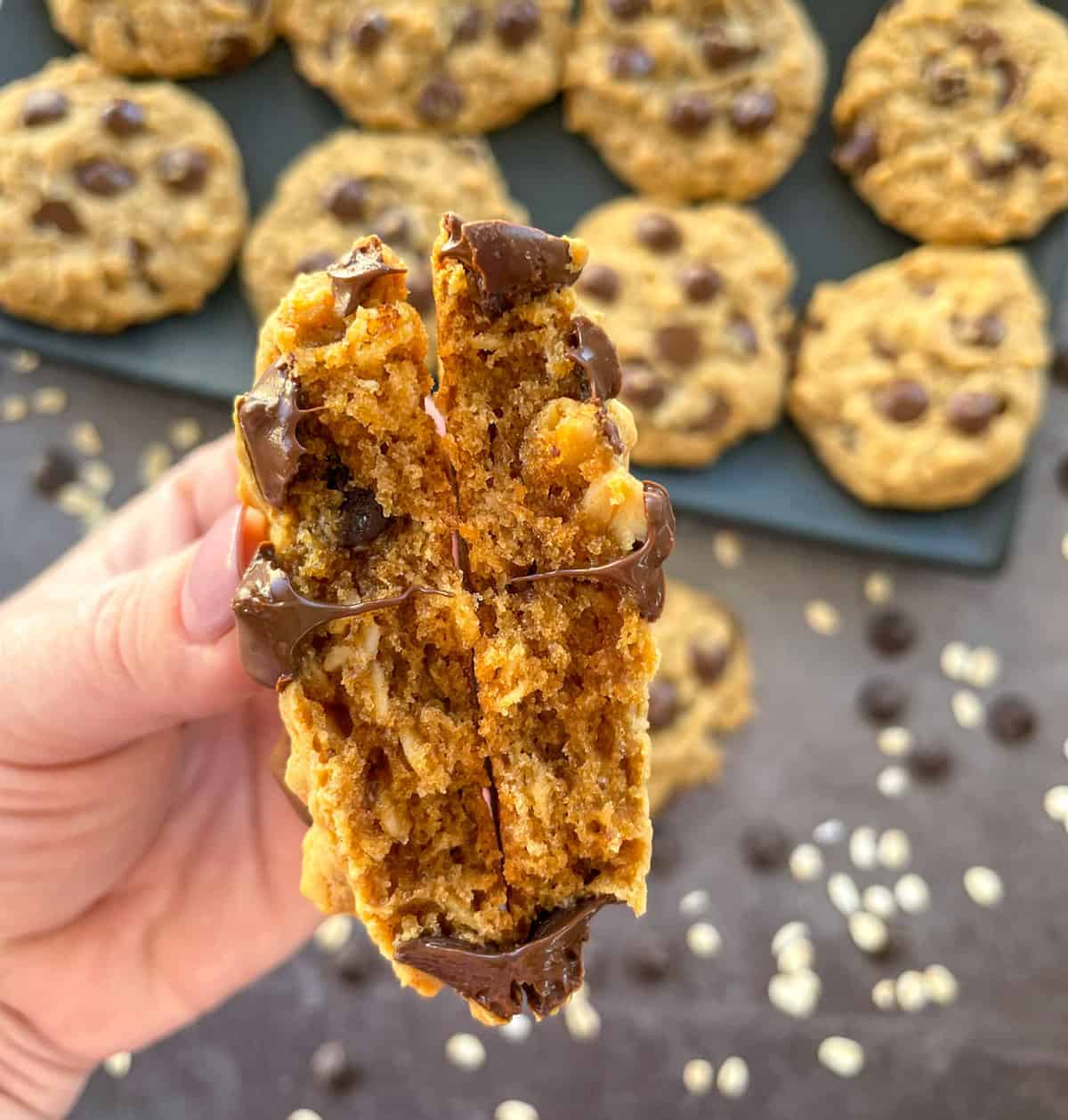 These are different to a standard cookie recipe in that they are a softer biscuit once baked but they are absolutely divine fresh from the oven.
The key to making any peanut butter cookie is choosing the right peanut butter. You will know if you buy it often that some come separated with oil and the peanut butter, and others are more "whipped" with no separate layer of oil.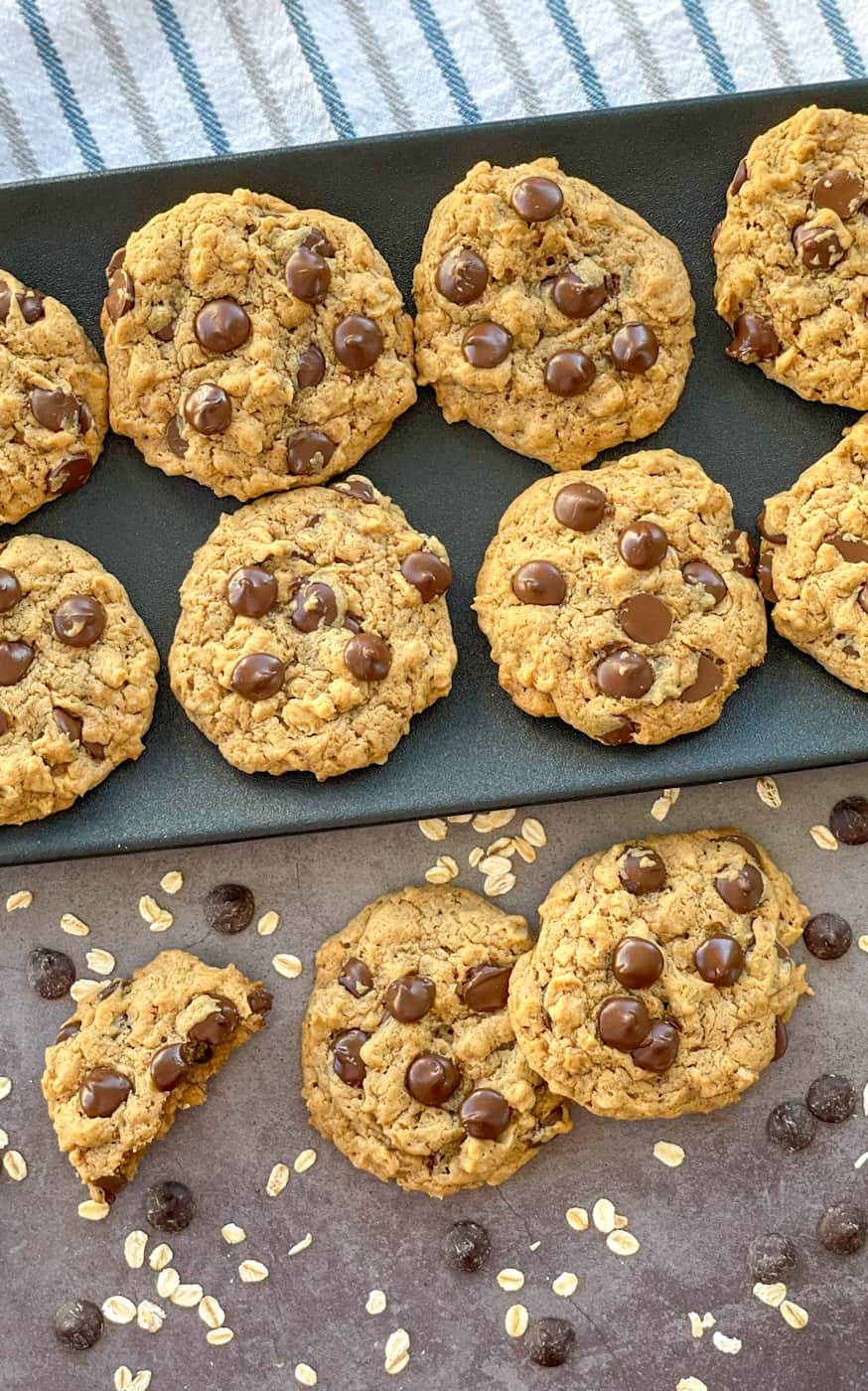 You want the whipped version of peanut butter for these cookies, it makes a huge difference and you won't have a oily mess as an end result!
Some peanut butter cookies need to be chilled before baking, but with the addition of rolled oats and baking soda these rise quite nicely so don't need it.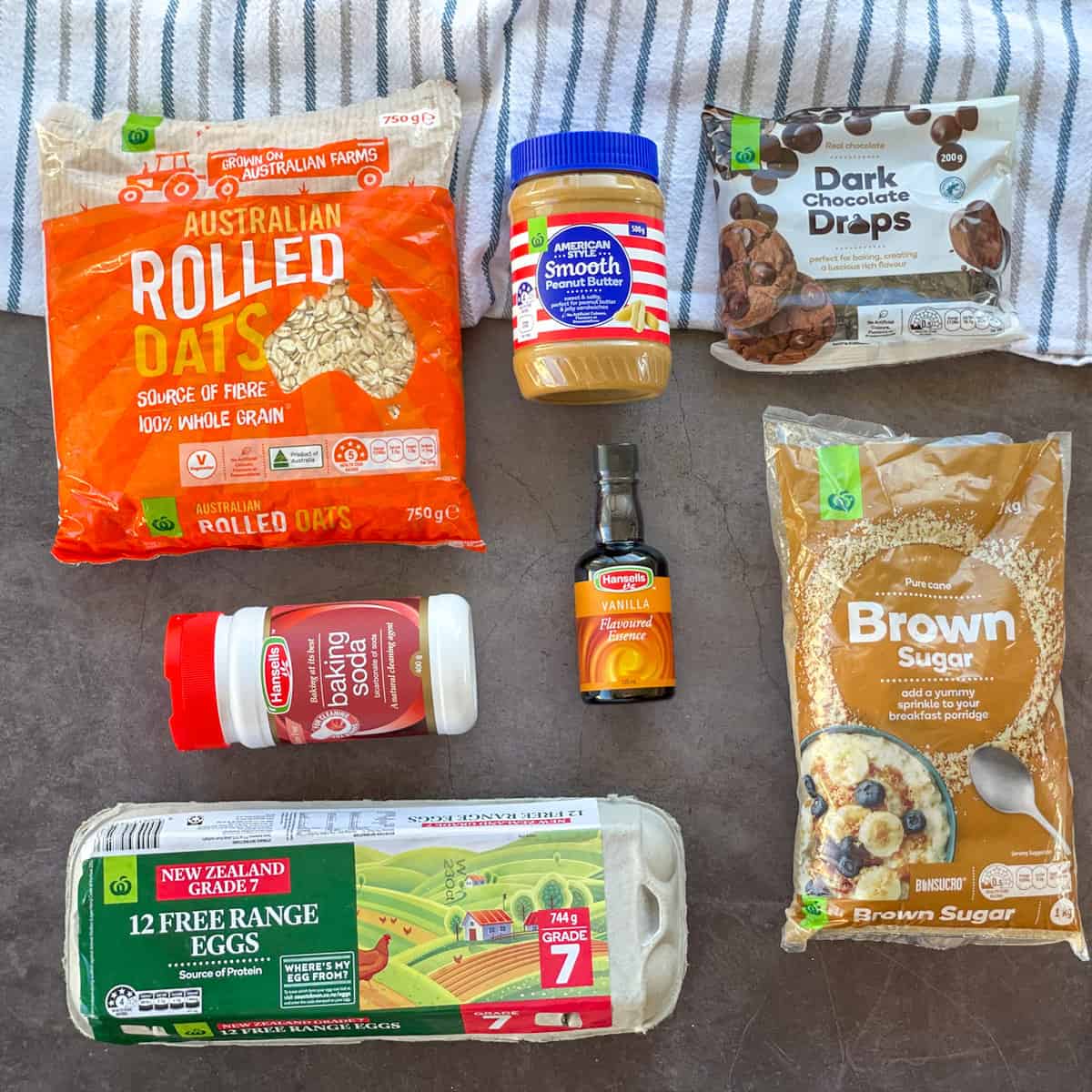 The ingredients you need are just these 7
Smooth Peanut Butter, whipped

Brown Sugar

Vanilla Essence

Eggs

Rolled Oats

Baking Soda

Dark Chocolate Drops or Chips
Do not use quick oats! They will spread quite a bit, be sure to use old fashioned rolled oats.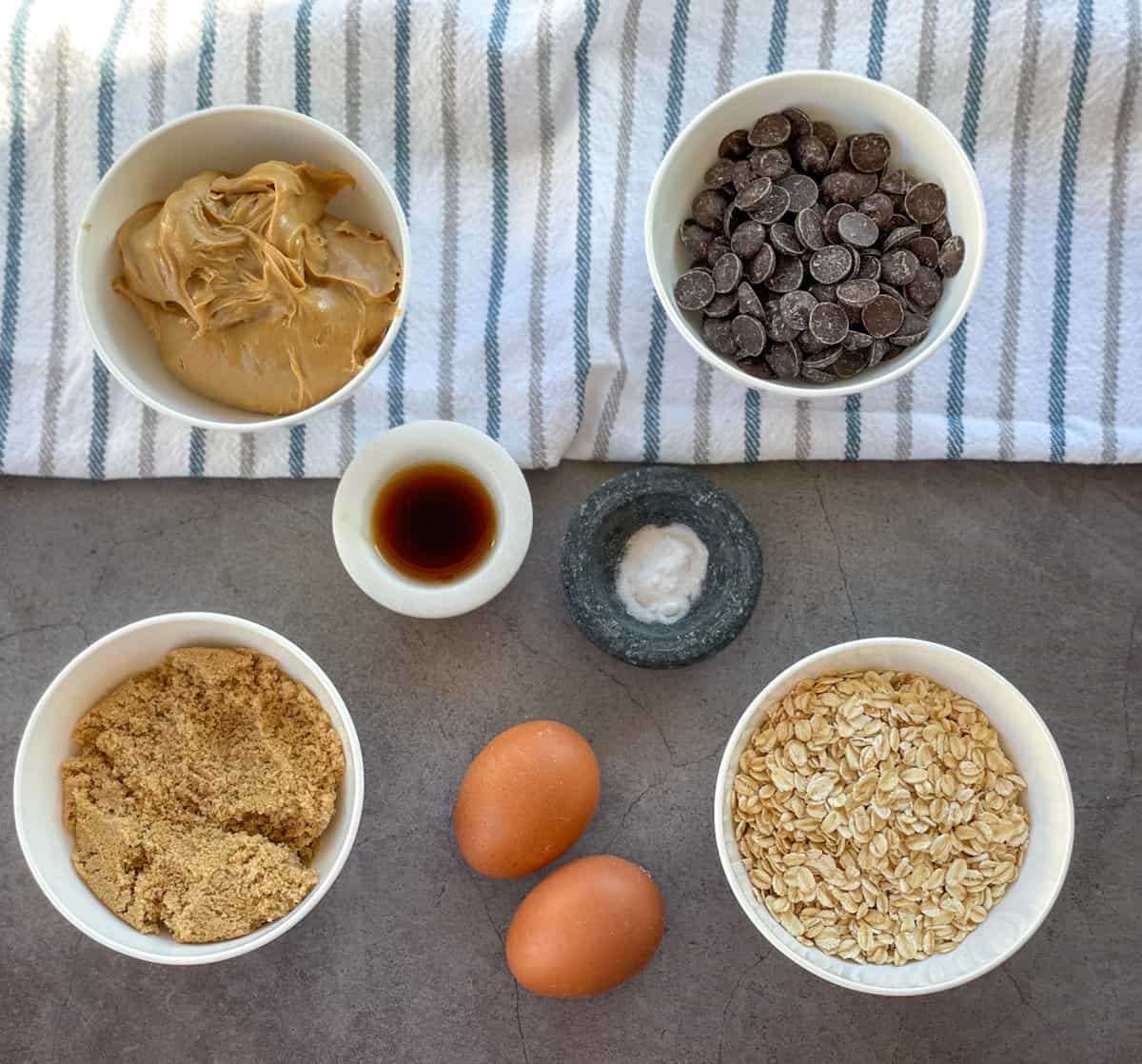 You can use substitutes in this one, some like to sub out the eggs for a banana or use a sugar alternative. Just be mindful as you experiment that each component has a purpose, but you are welcome to have a play!
This recipe was adapted from a recipe by Ambitious Kitchen, but there are many similar recipes online, feel free to check out other ideas if you wish to make substitutions.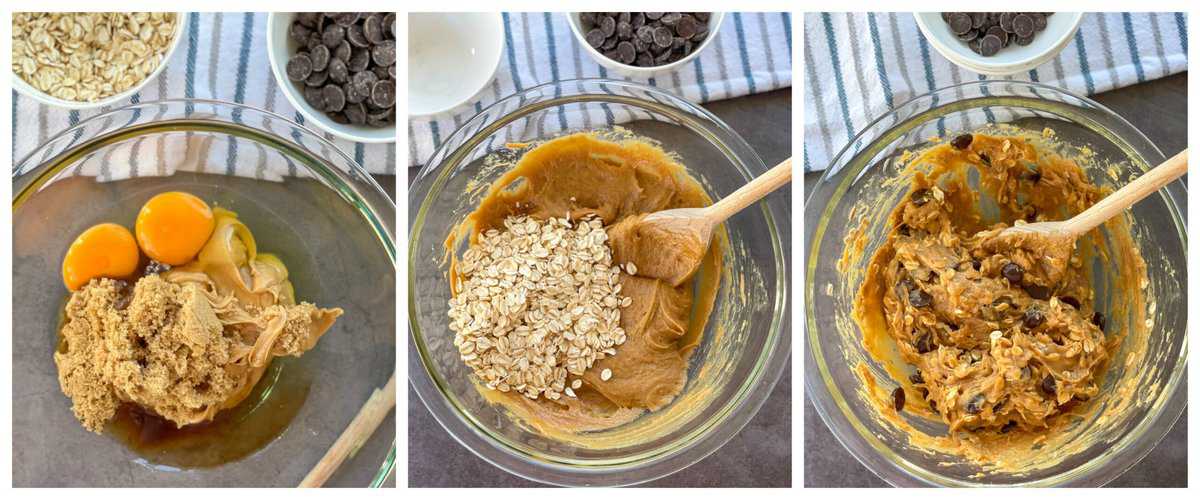 These are so easy to make! First you combine the peanut butter, brown sugar, eggs and vanilla and mix well until fully combined and smooth, then add the rolled oats and baking soda, then finally fold through the chocolate drops.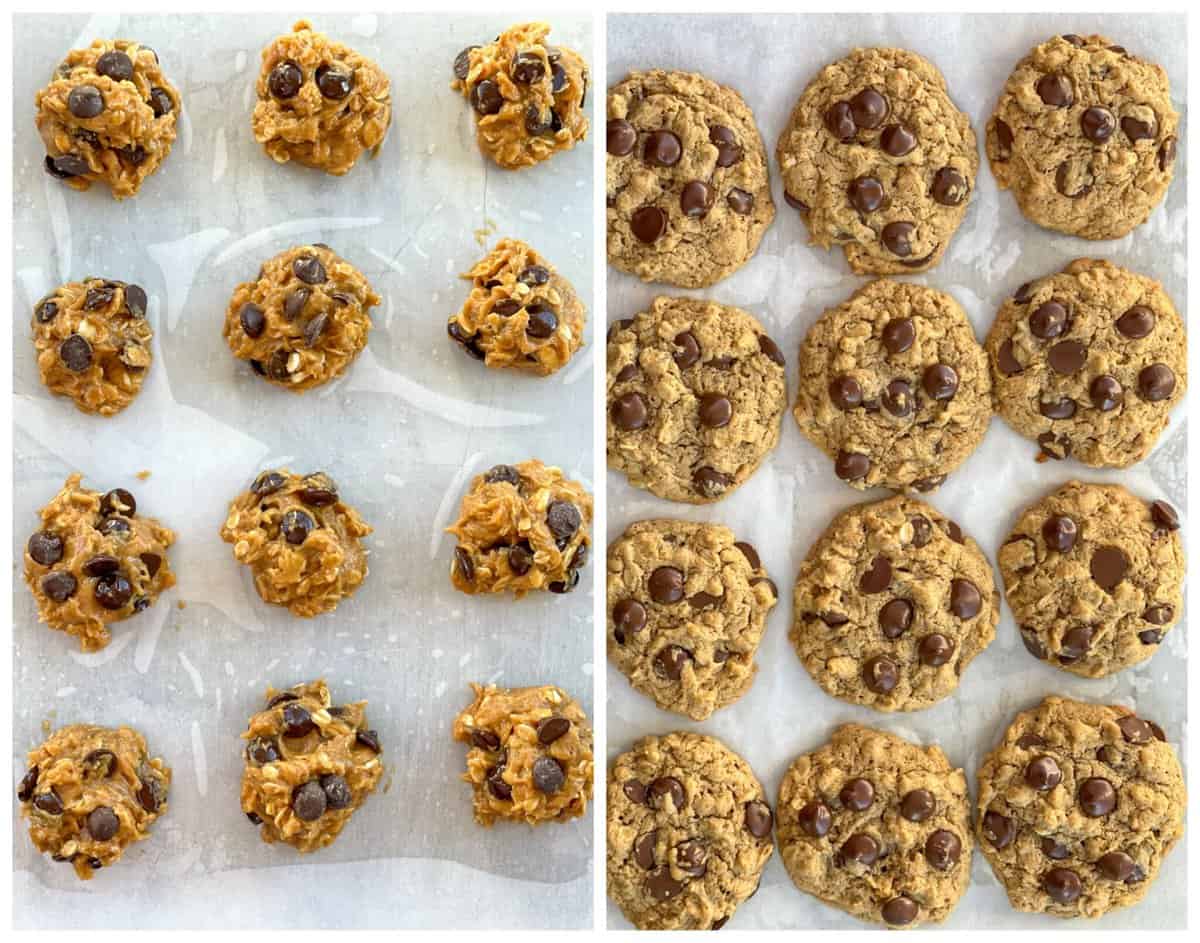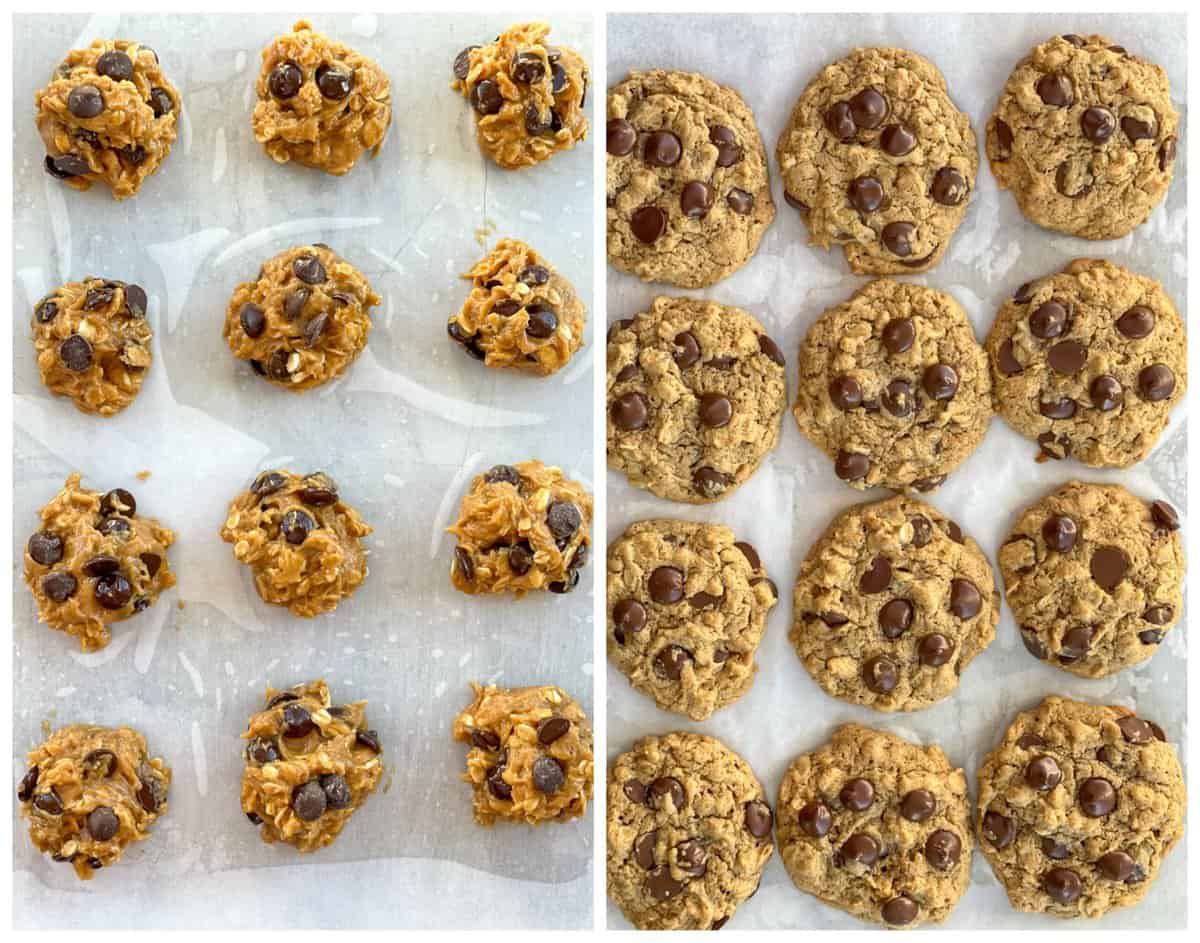 I then use two dessertspoons to scoop and scrape clumps of the sticky mixture onto the prepared tray, gently shaping into a sort of round mound.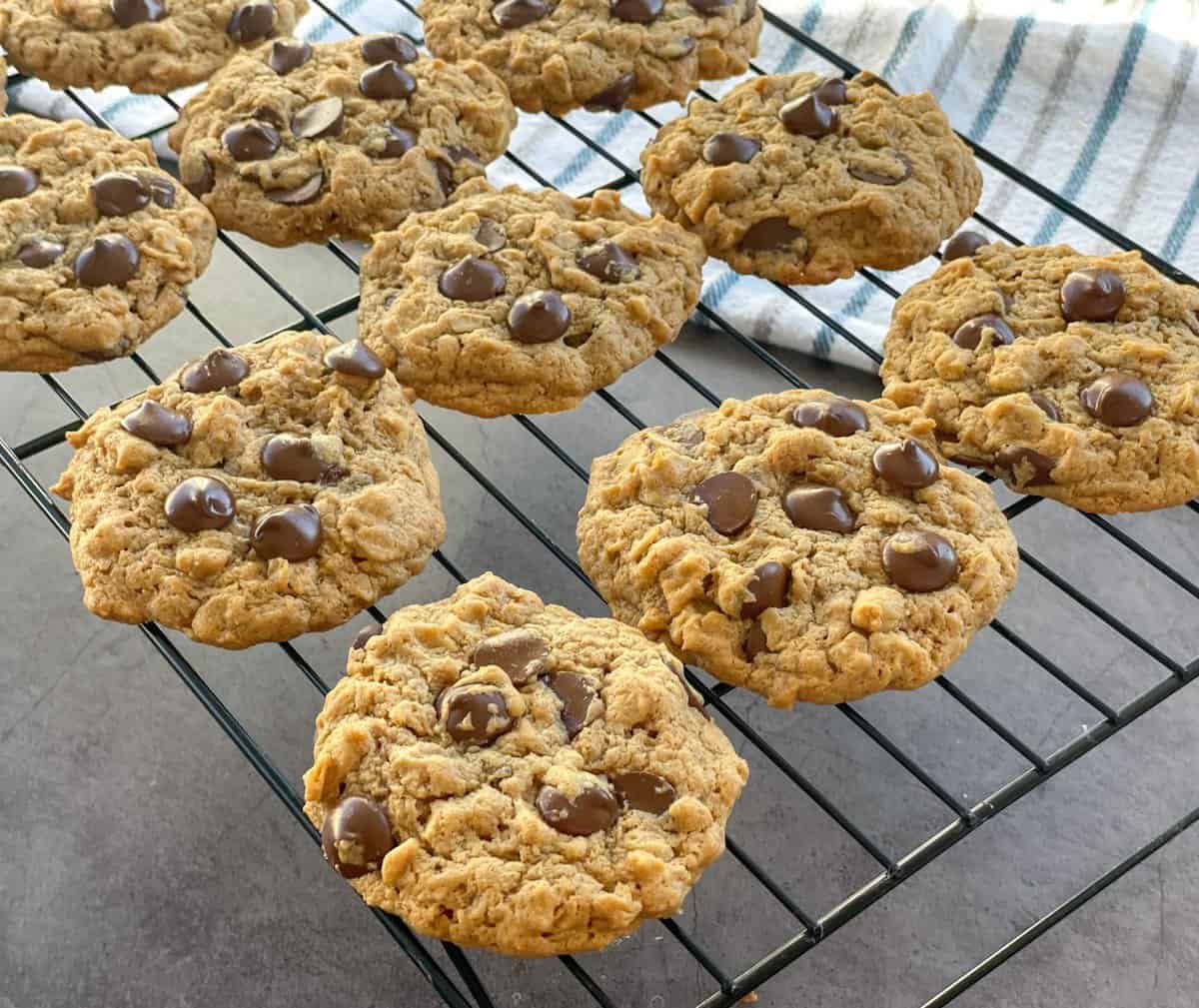 Then bake! You want to be these for around 12-15 minutes depending on their size until they rise up and the edges go golden brown. They will firm further upon standing.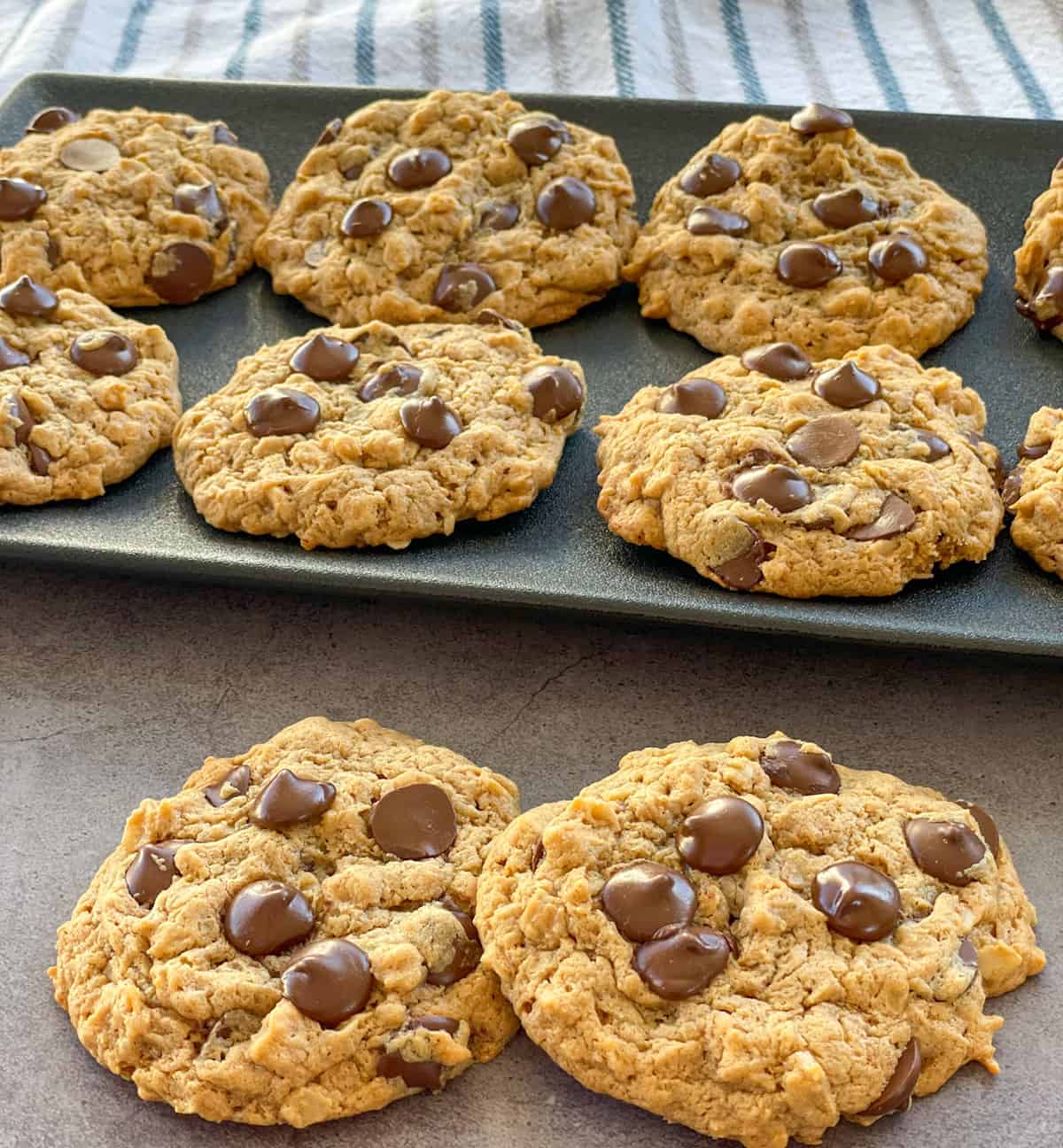 If you are looking for some other cookie recipes be sure to check out this selection of my favourites
Best Ever Chewy Chocolate Chip Cookies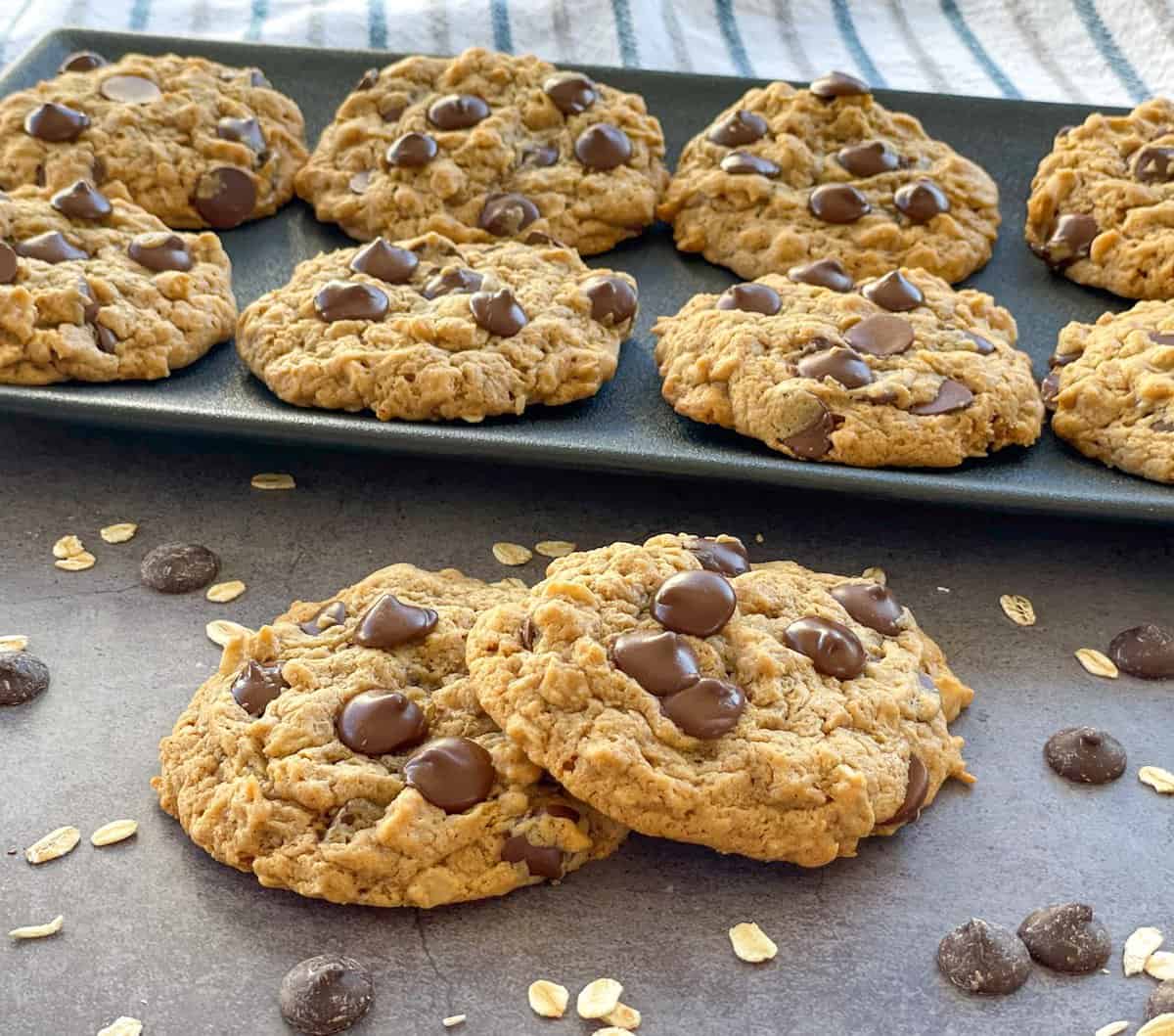 Are you a fan of peanut butter in baking? It is lovely to have some alternative baking methods, I hope you enjoy this one.
Be sure to let me know in the comments below what you think of this one!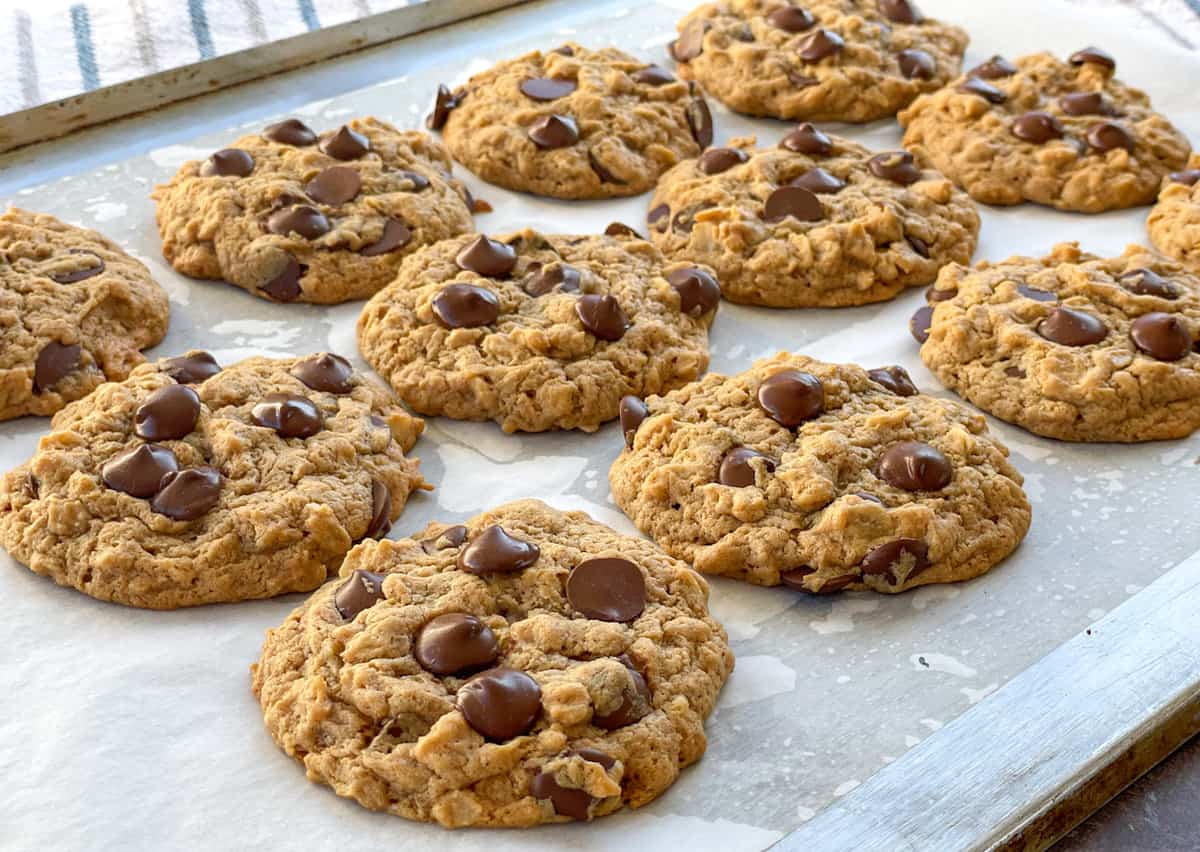 Thank you so much for stopping by to check out my latest recipes on my blog. If you are not already be sure to follow me on Facebook or Instagram for more deliciousness, and you can register your email in the subscription box below to receive all my recipes as I publish them.
Happy Baking
Anna
PIN IT! PINTEREST