The only thing better than chocolate cookies is double chocolate chip cookies!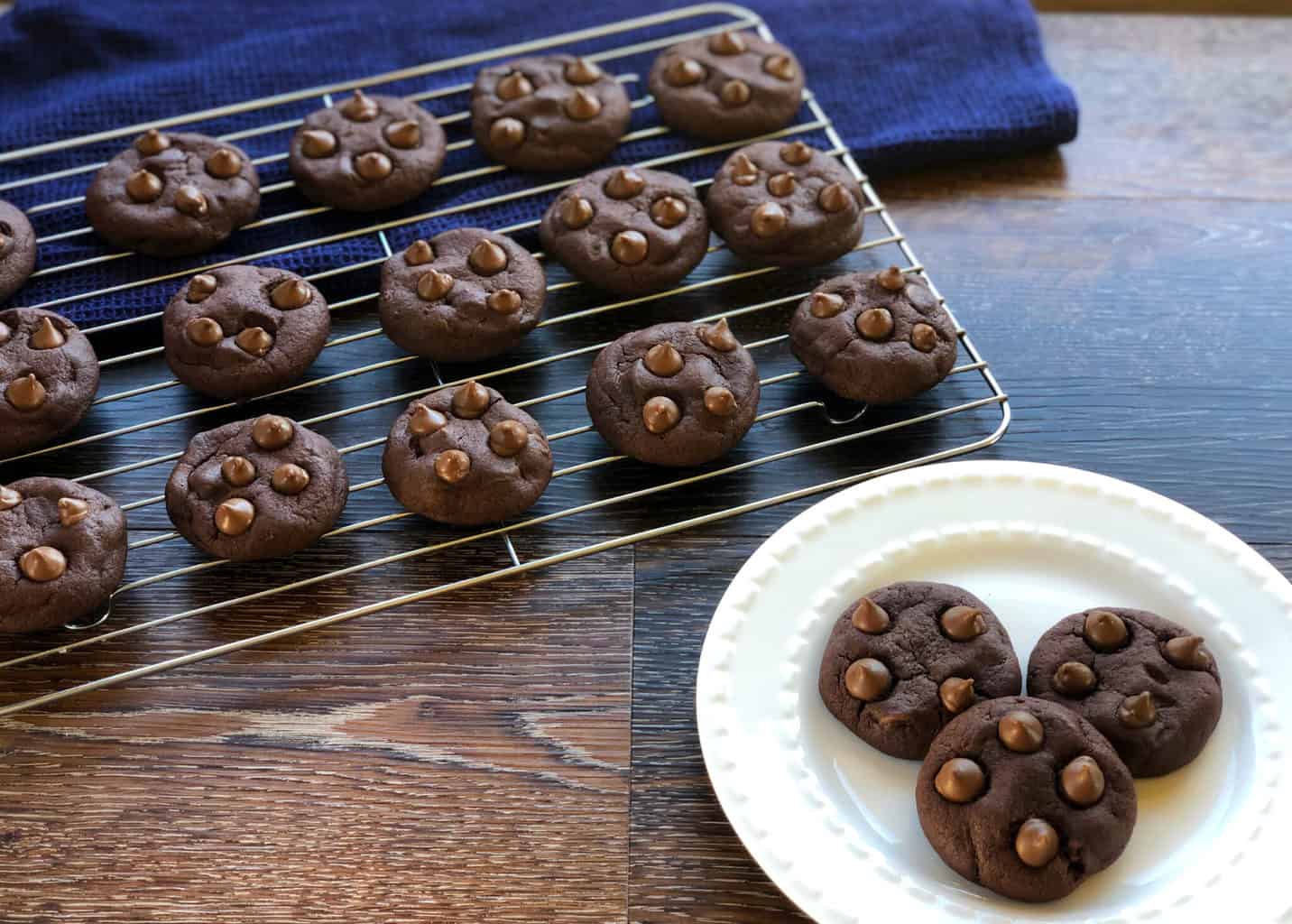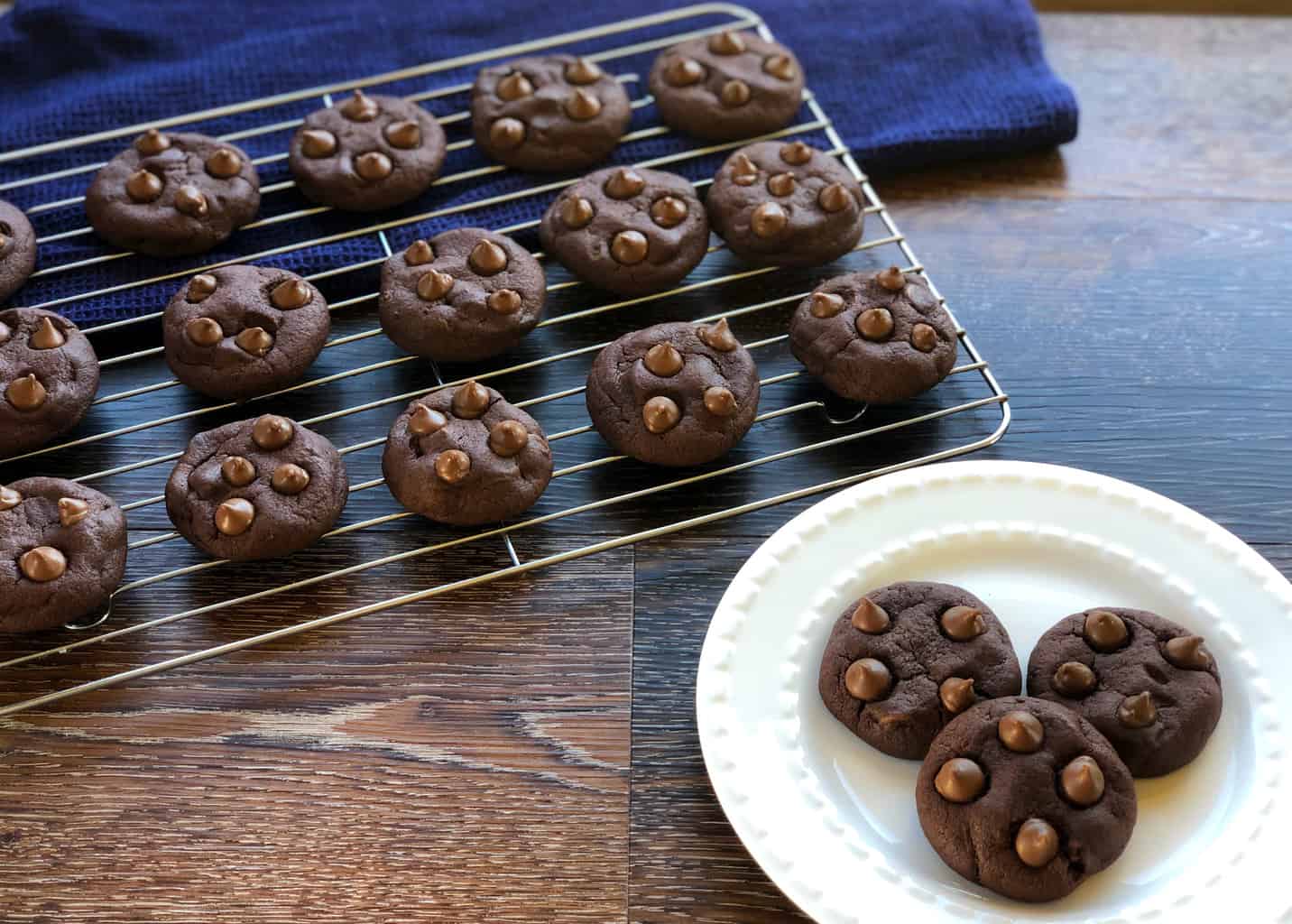 The cupboards are bare so thought I would track down a new cookie recipe for the kids lunch boxes tomorrow and came across this one in the old recipe books so gave it a whirl and they are seriously good.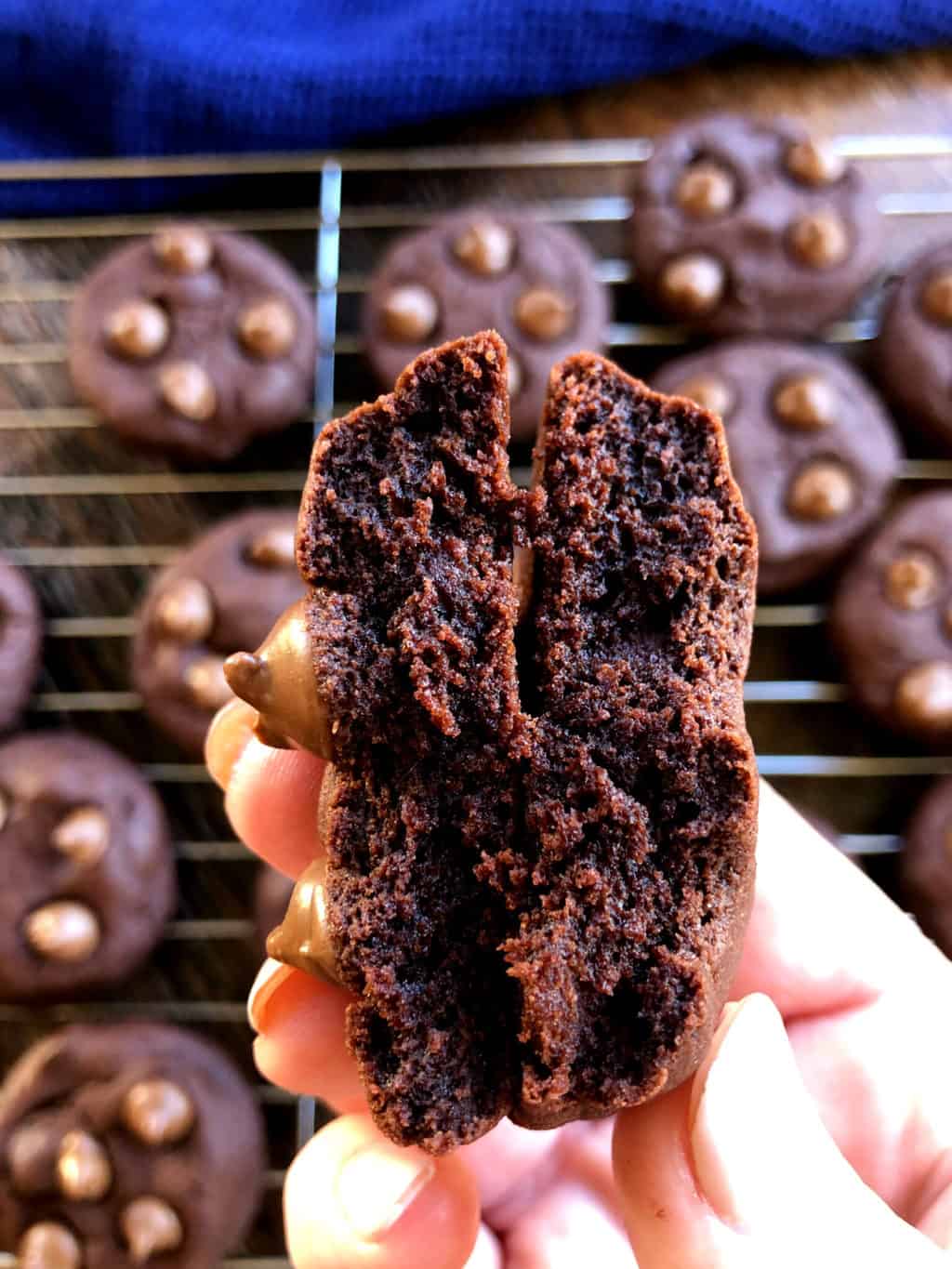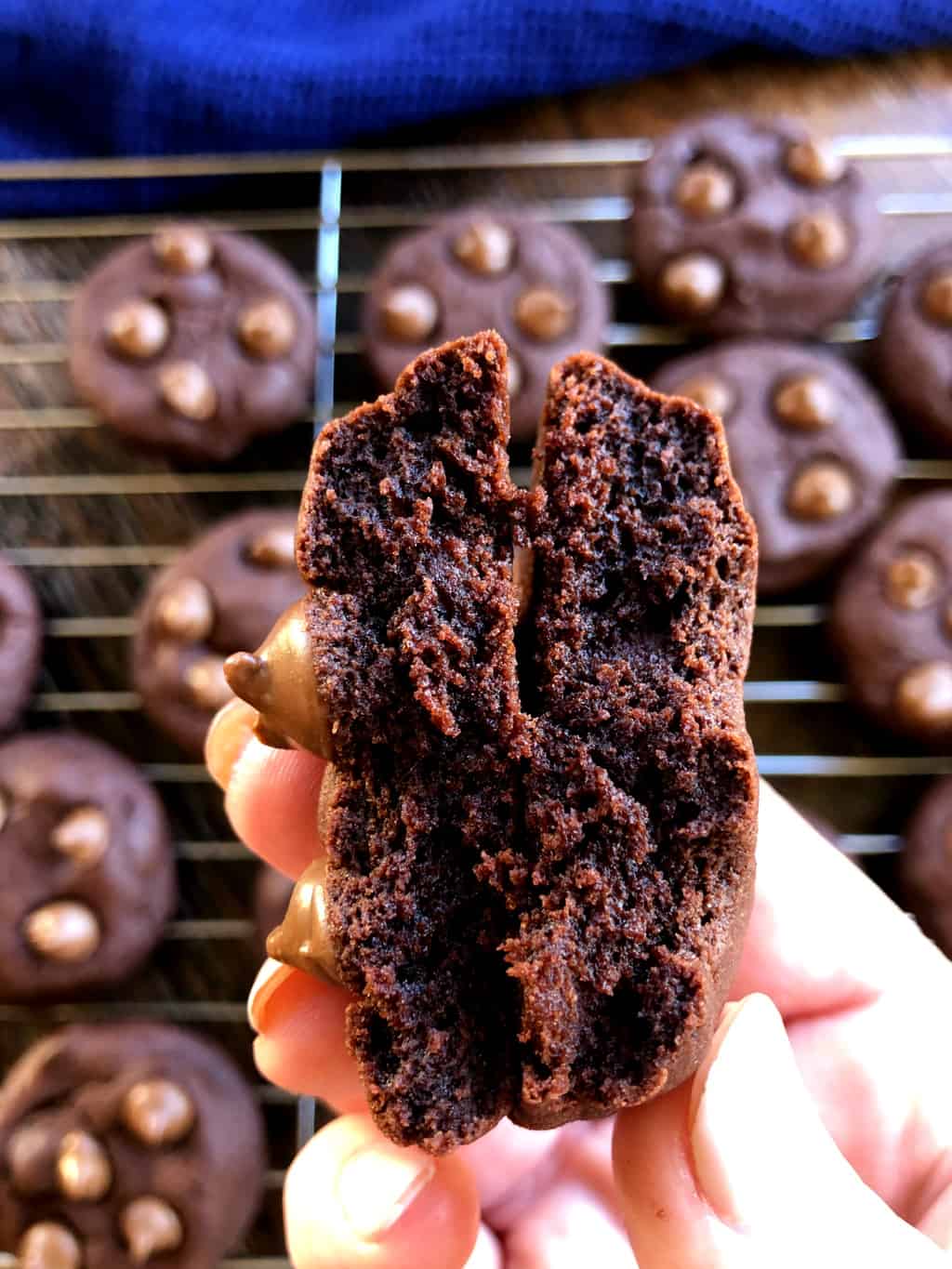 The house smells of scrummy chocolately chocolateness and there possibly isn't anything better than that! My son gives them a 10/10 and my husband said he could not possibly critique until he had eaten a few more…….so I take that as a very good sign.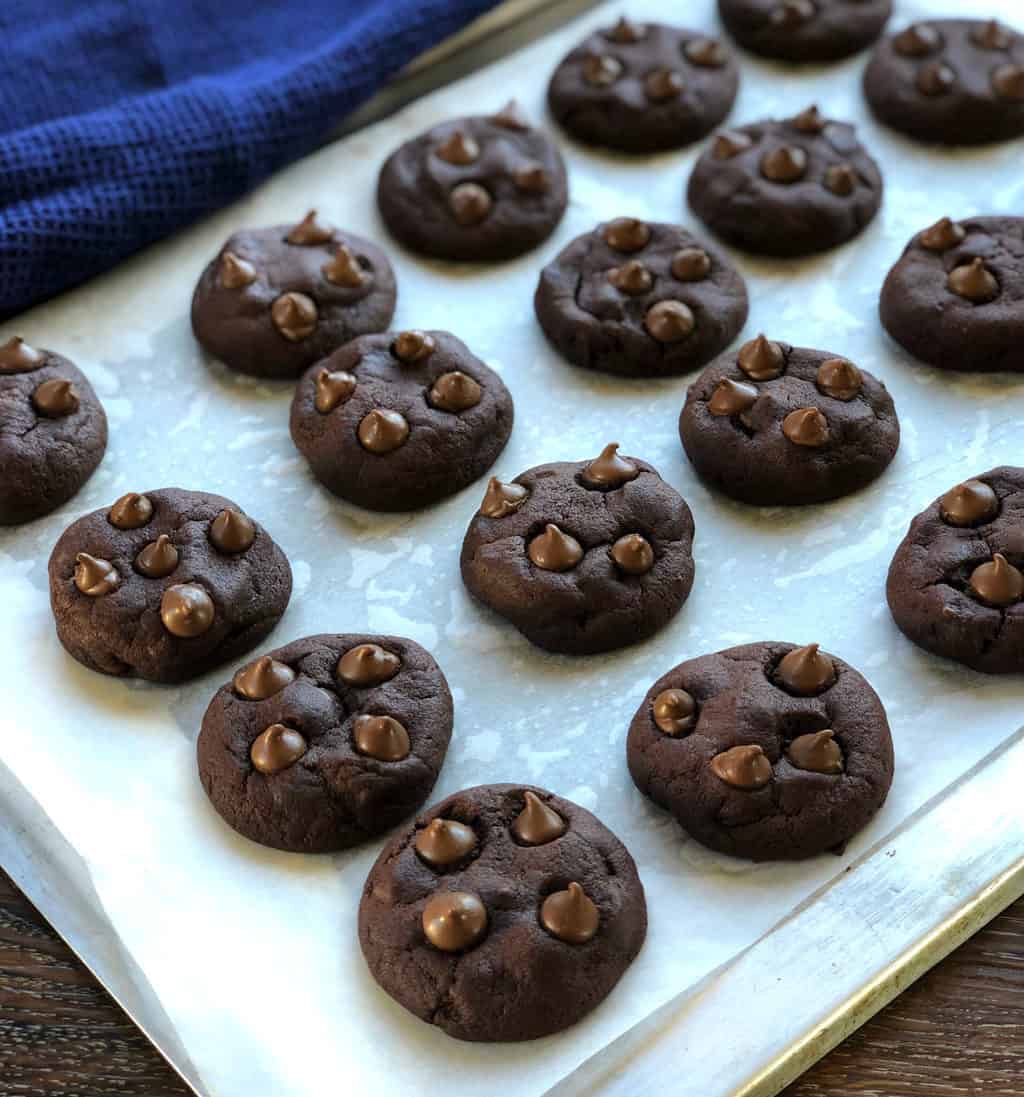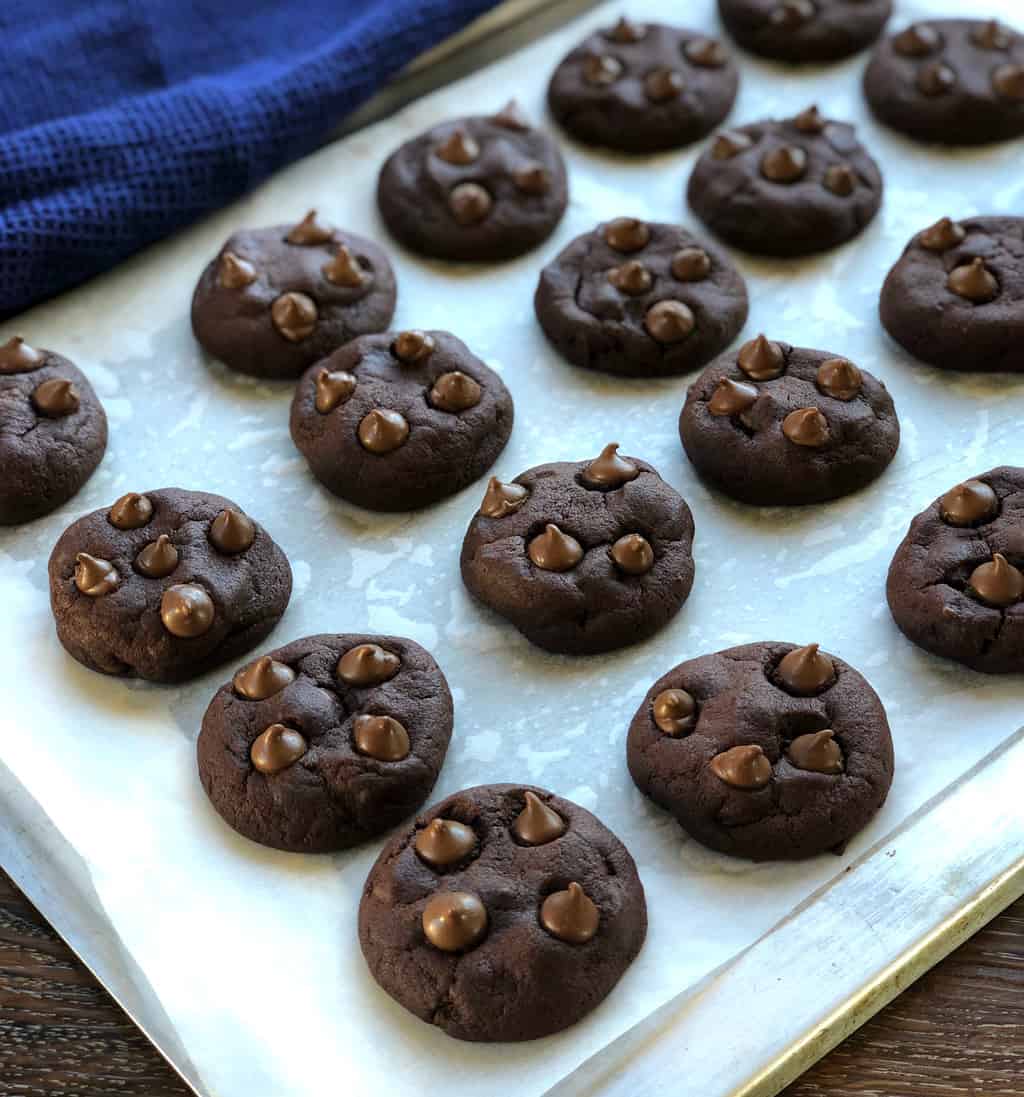 This is another recipe which is incredibly simple using every day pantry staples. Easy to double this recipe if you are wanting more, but it makes 20 good sized cookies on its own. I do cream the butter and sugar, the easiest way to do that is in a food mixer or with electric beaters, but once that step is done it is so easy!
You will need
Butter

Brown Sugar

Caster Sugar

Egg

Vanilla

Self Raising Flour

Cocoa

Chocolate Chips or Drops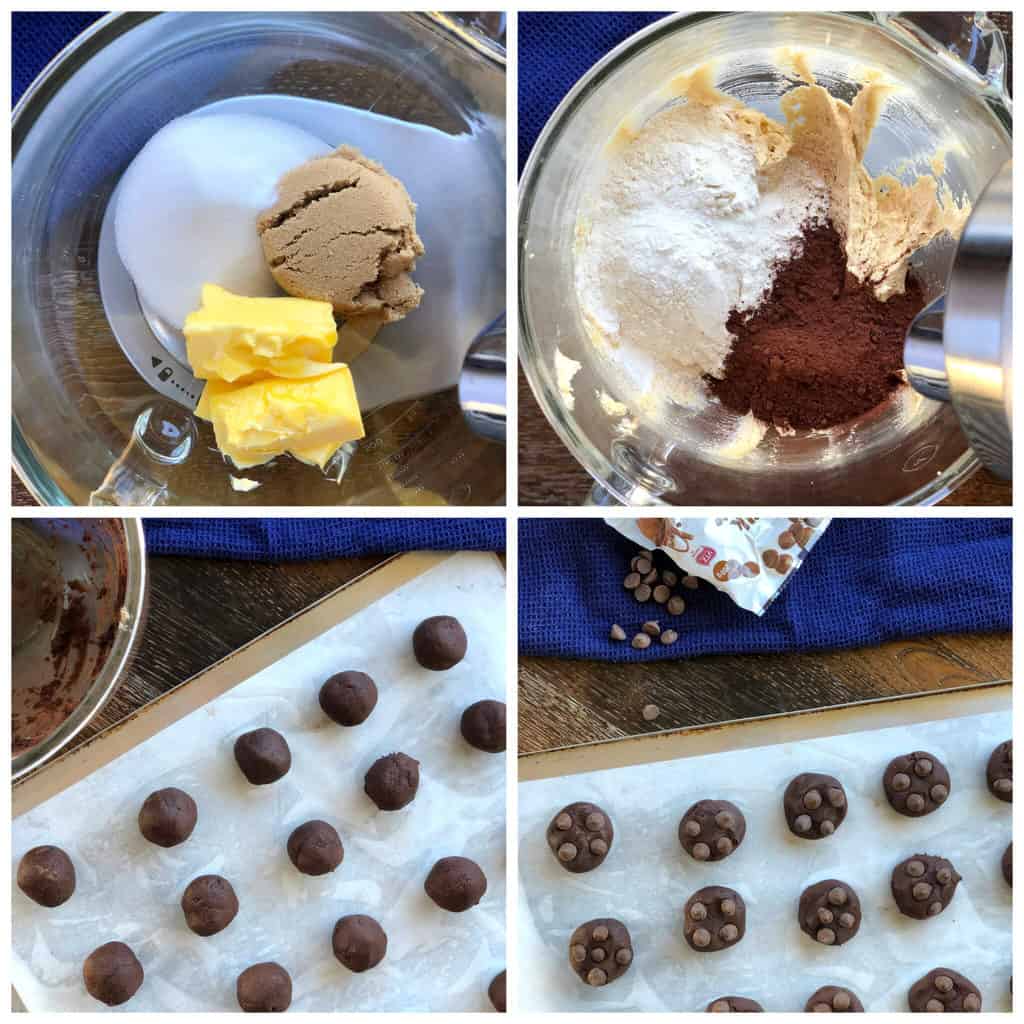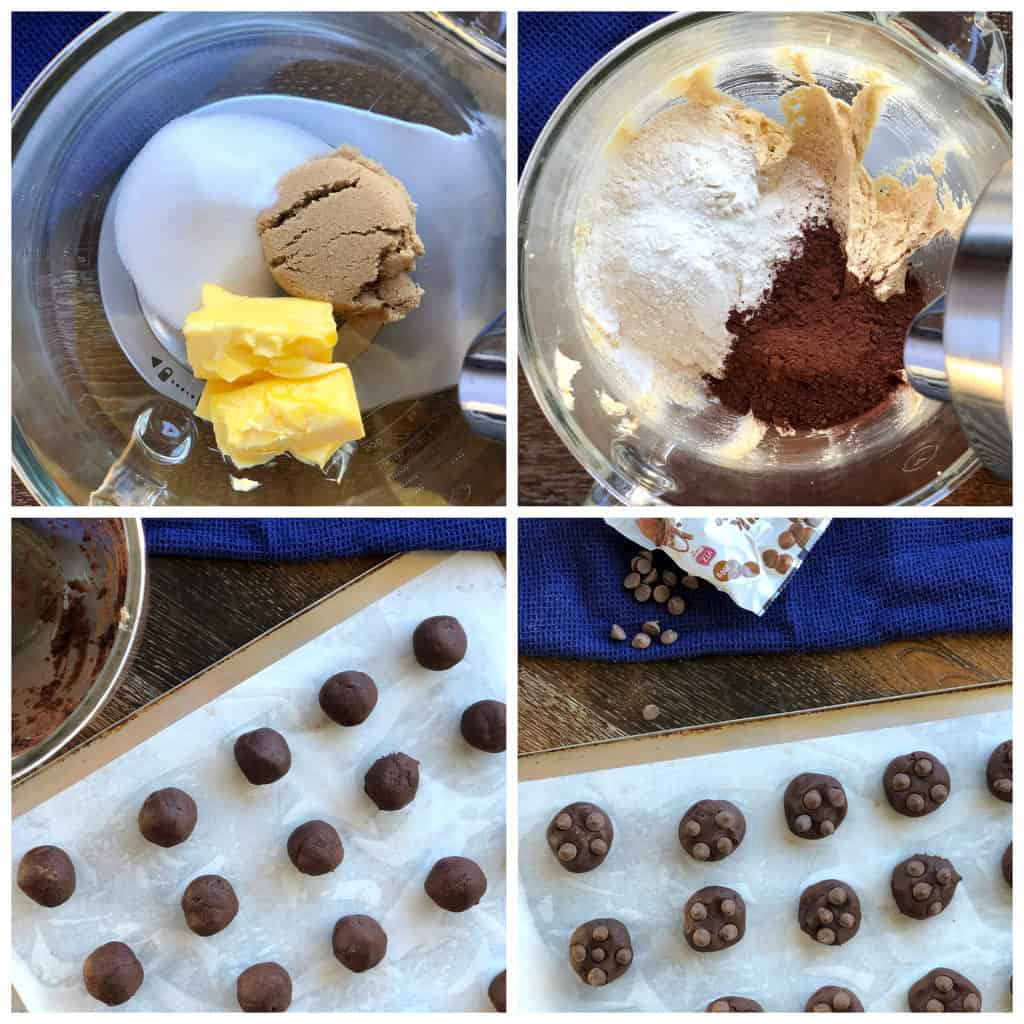 For many baking cookies is something they can do with their eyes closed, for others they need to try a few recipes first to find the one for them. The reason I love this particular recipe is it is just so easy, and has some great simple techniques. Remember when ALL biscuits were flattened first with a fork – but the ones from cafes always look so smooth and lovely! Guess what, put the fork away, you can create delicious cooking cookies and no fork lines.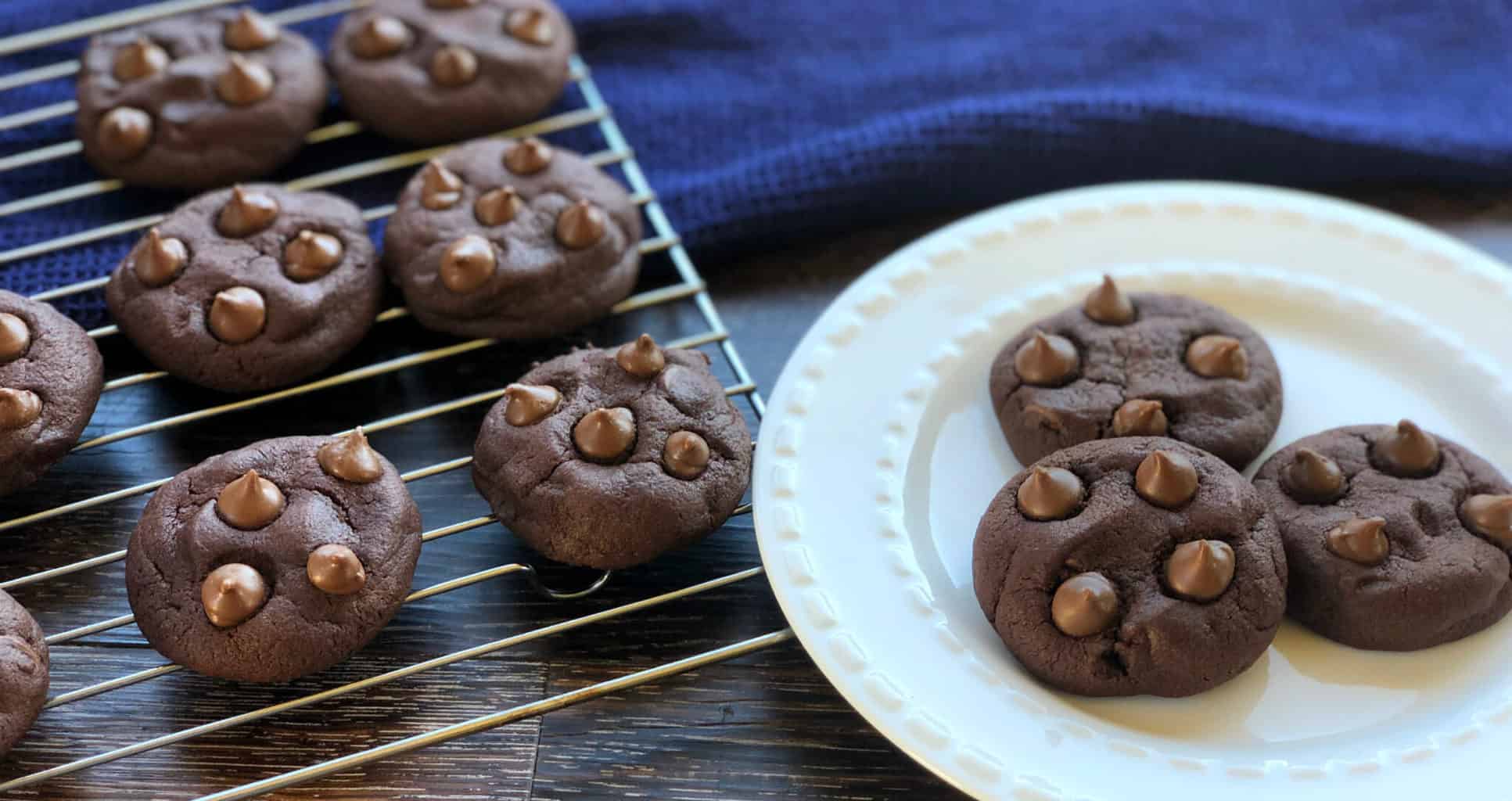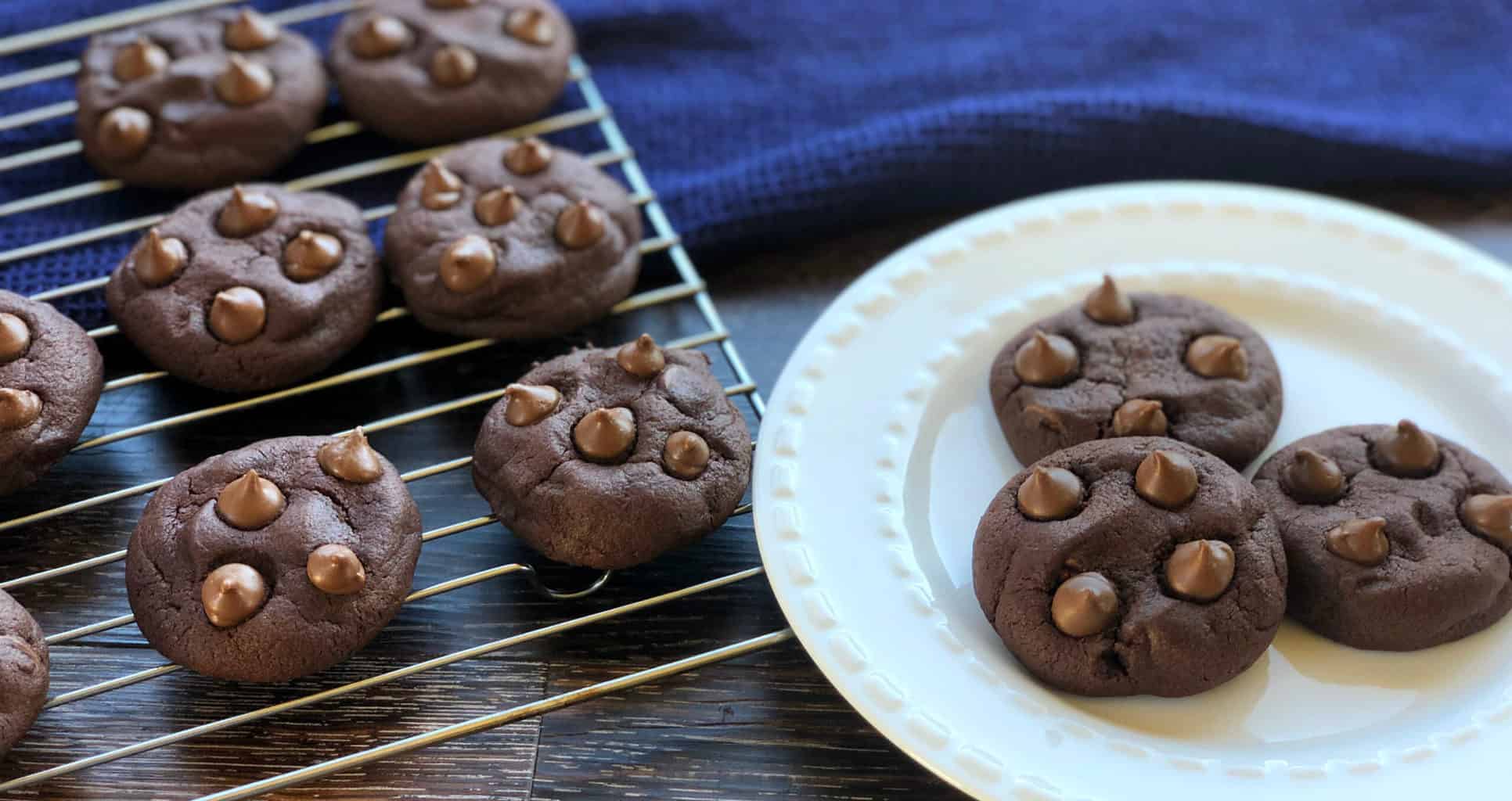 This cookie dough does not have to be chilled before you roll it out, so you simply prepare the dough, roll into balls, flatten with a lightly damp hand and pop on some extra chocolate chips or drops before baking. These are a lovely thick cookie, soft and crumbly texture when eaten. Such a quick and easy recipe, I would love to hear what you think.
If you are a cookie fan you should definitely check out some of my other delicious recipes, far too many to list here – but head on over to see
Onto the Recipe!
How easy is that! Be sure to let me know in the comments below what you think of this one.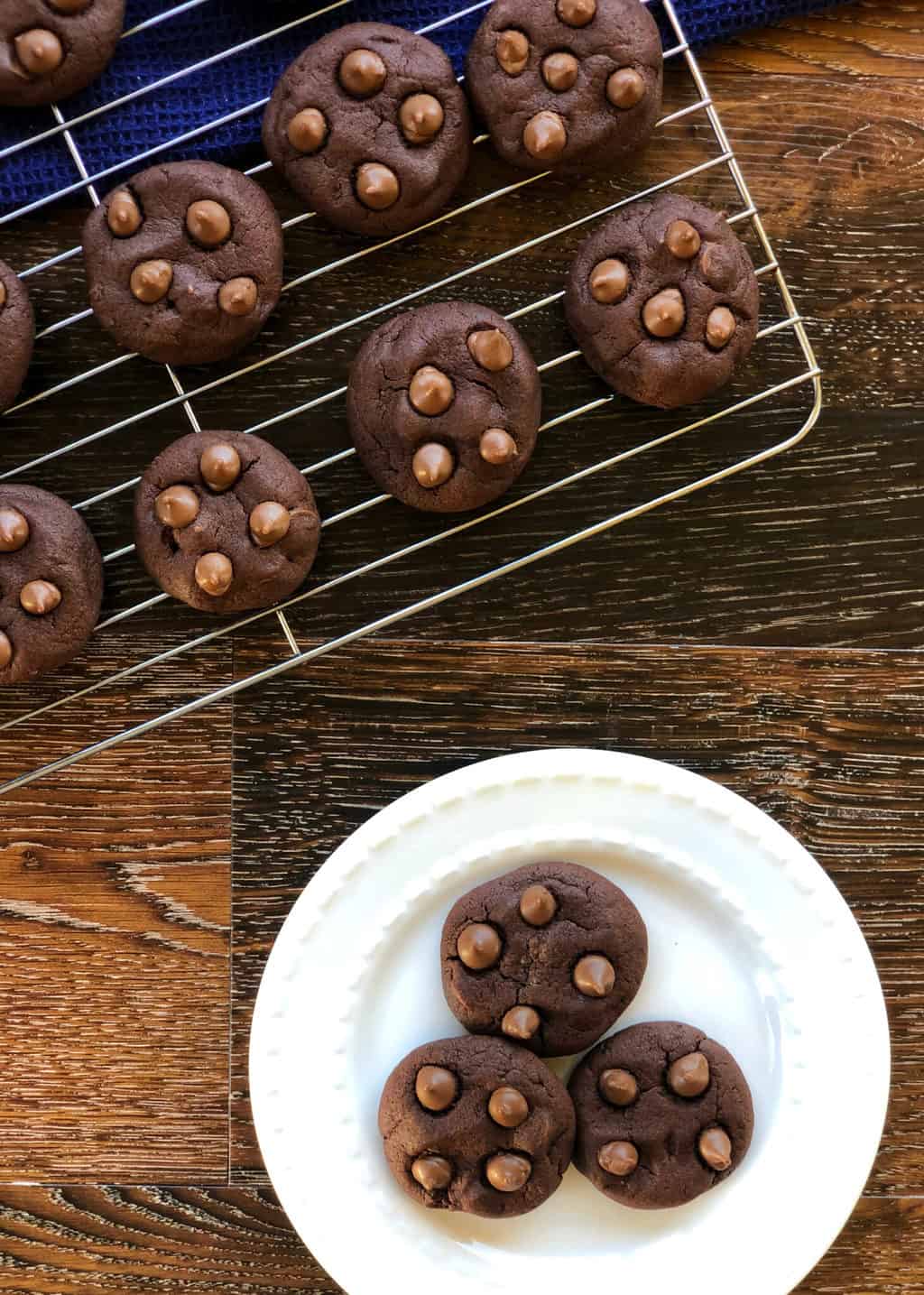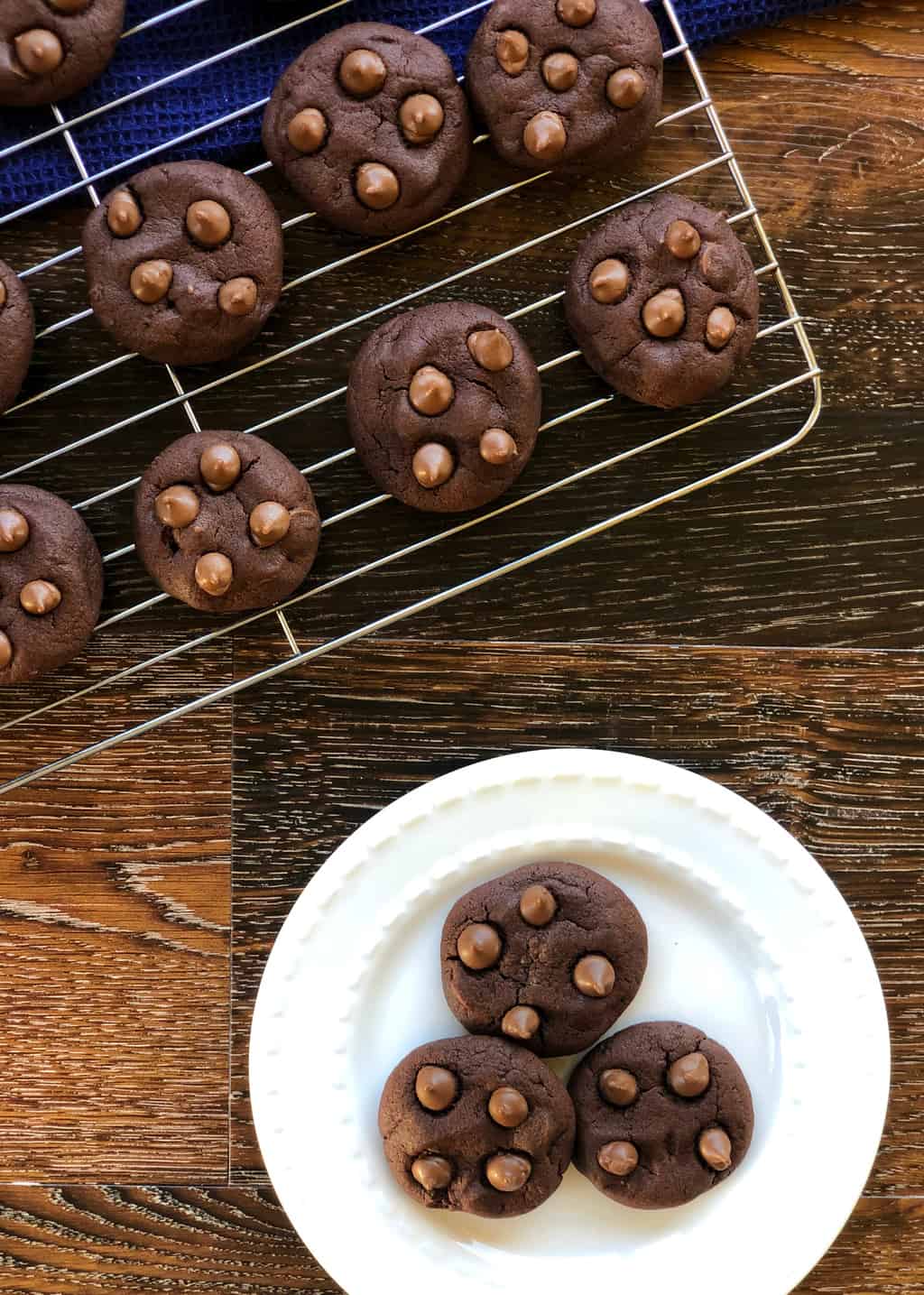 Thank you so much for stopping by to check out my latest recipe and others on my blog. If you are not already be sure to follow me on Facebook or Instagram for more deliciousness, and you can register your email in the subscription box below to receive all my recipes as I publish them.
Happy Baking!
Anna
Pin It – Pinterest!