This is a very special Classic Shortbread recipe passed down through the generations, so easy to make and absolutely delicious.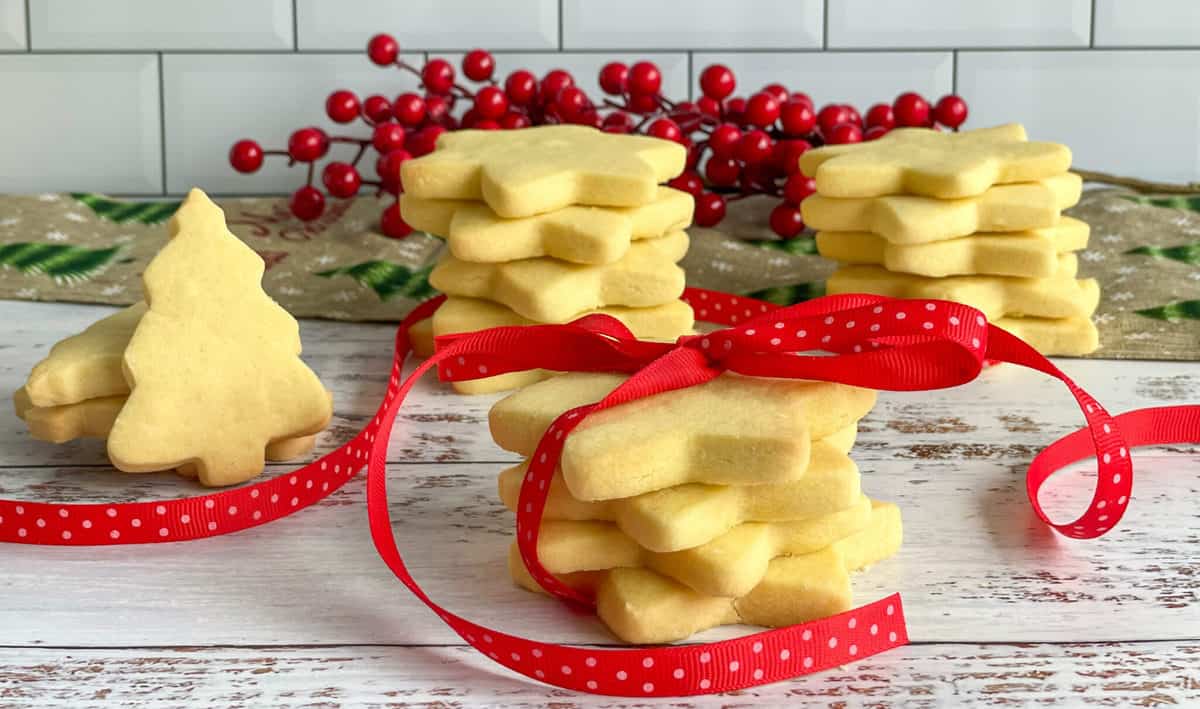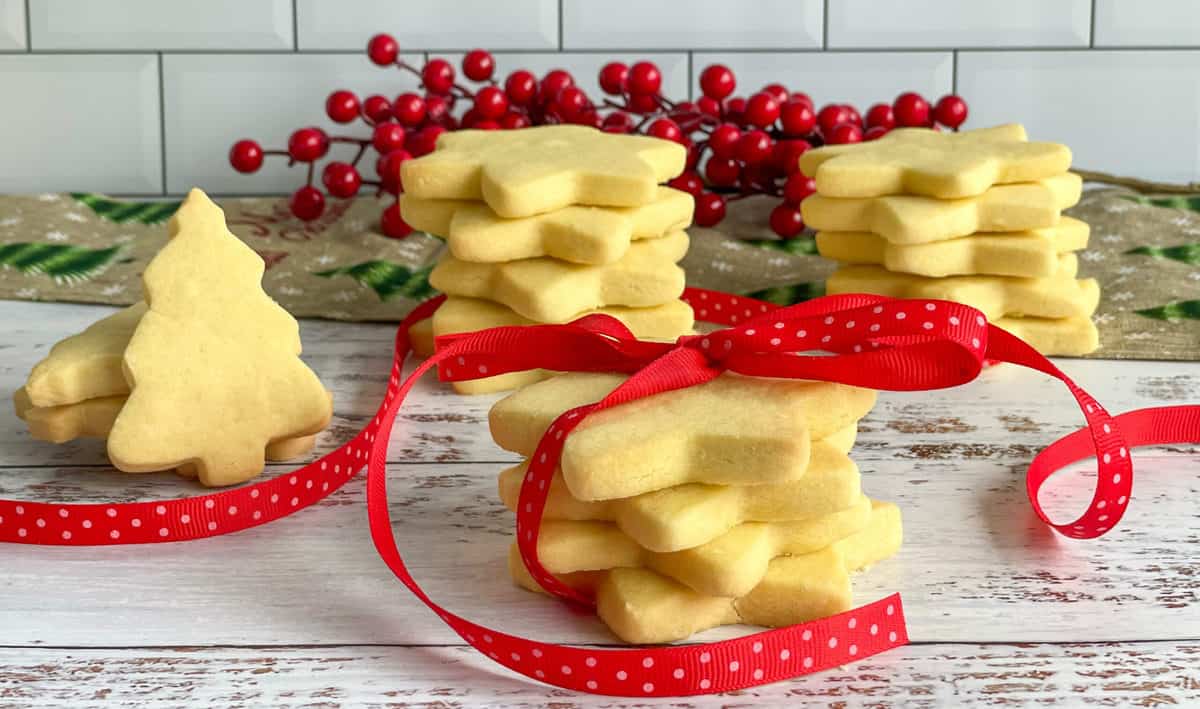 I have been wanting to learn how to make shortbread for years, I always assumed it would be really tricky so just enjoyed others making it for us.
I have partnered with Westgold this month and wanted to share a recipe that felt like Christmas and showcased a classic buttery baked treat. So I went on the search for the elusive best shortbread recipe and I knew where to turn.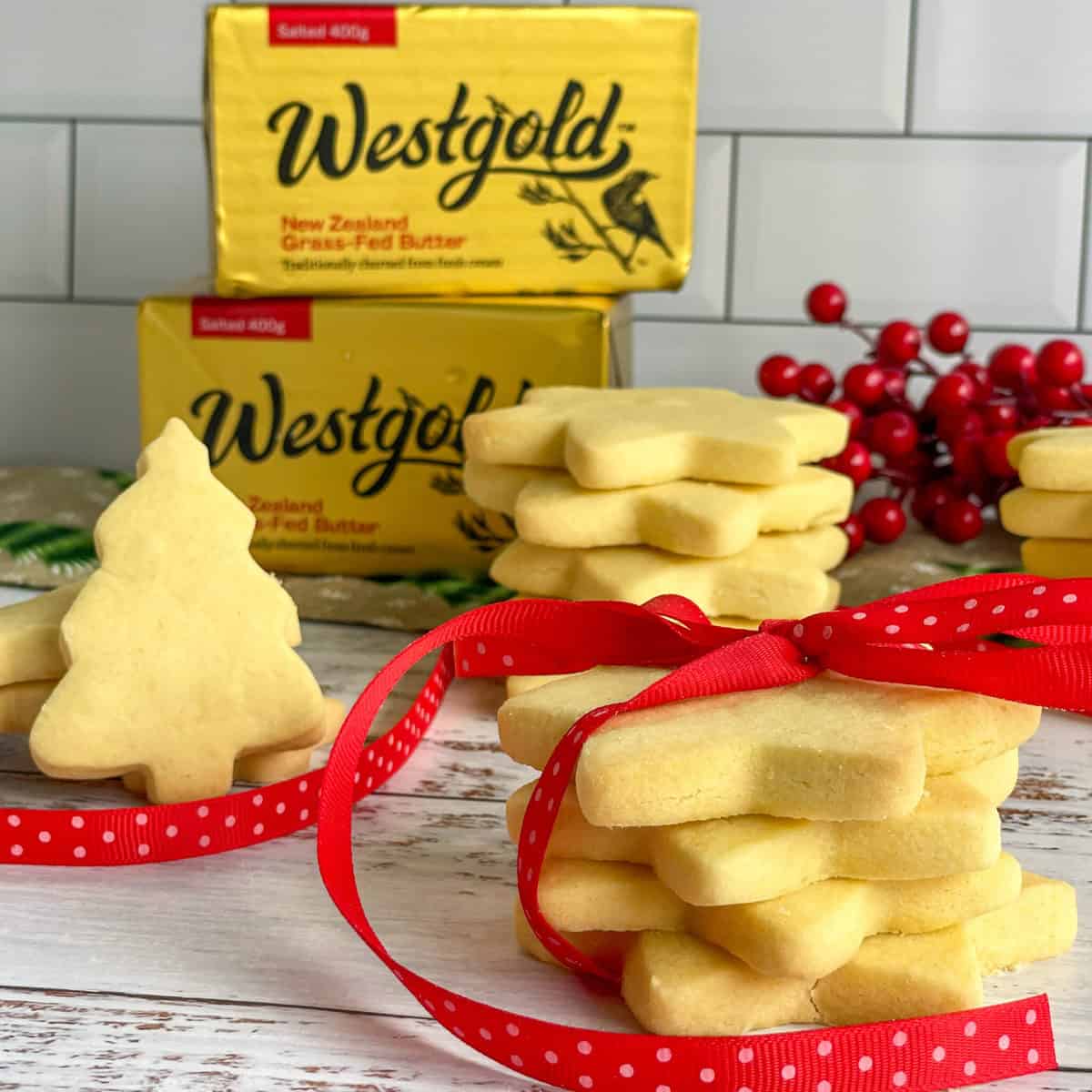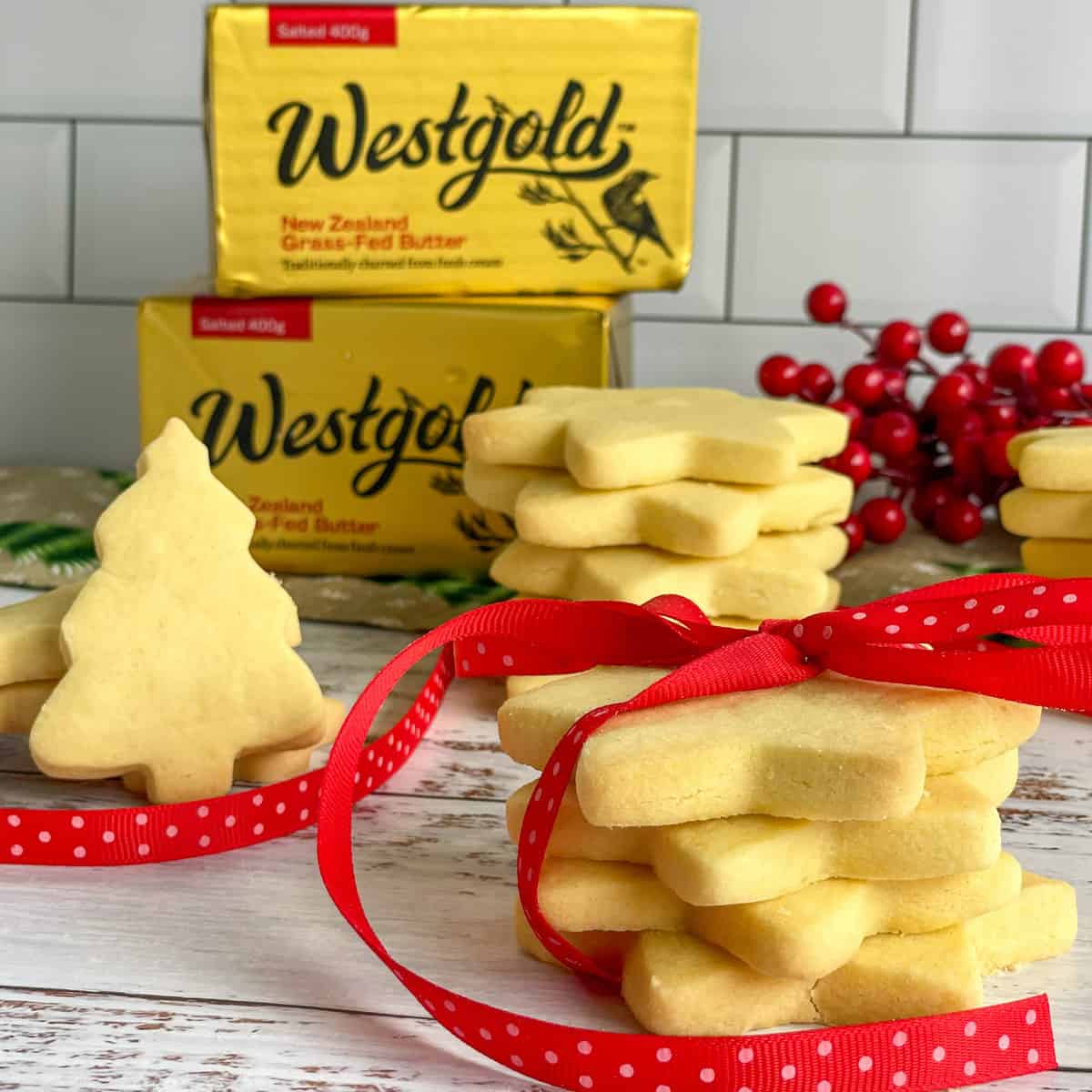 I have asked my Mum to share her favourite recipe and she has passed on a very special recipe indeed. My Mum's Grandma was named Bessie Dora, she was born in 1882 and travelled to New Zealand from Taunton, England in the late 1800's.
She was a housemaid so no doubt had access to the family recipes and went on to pass these along to her own family.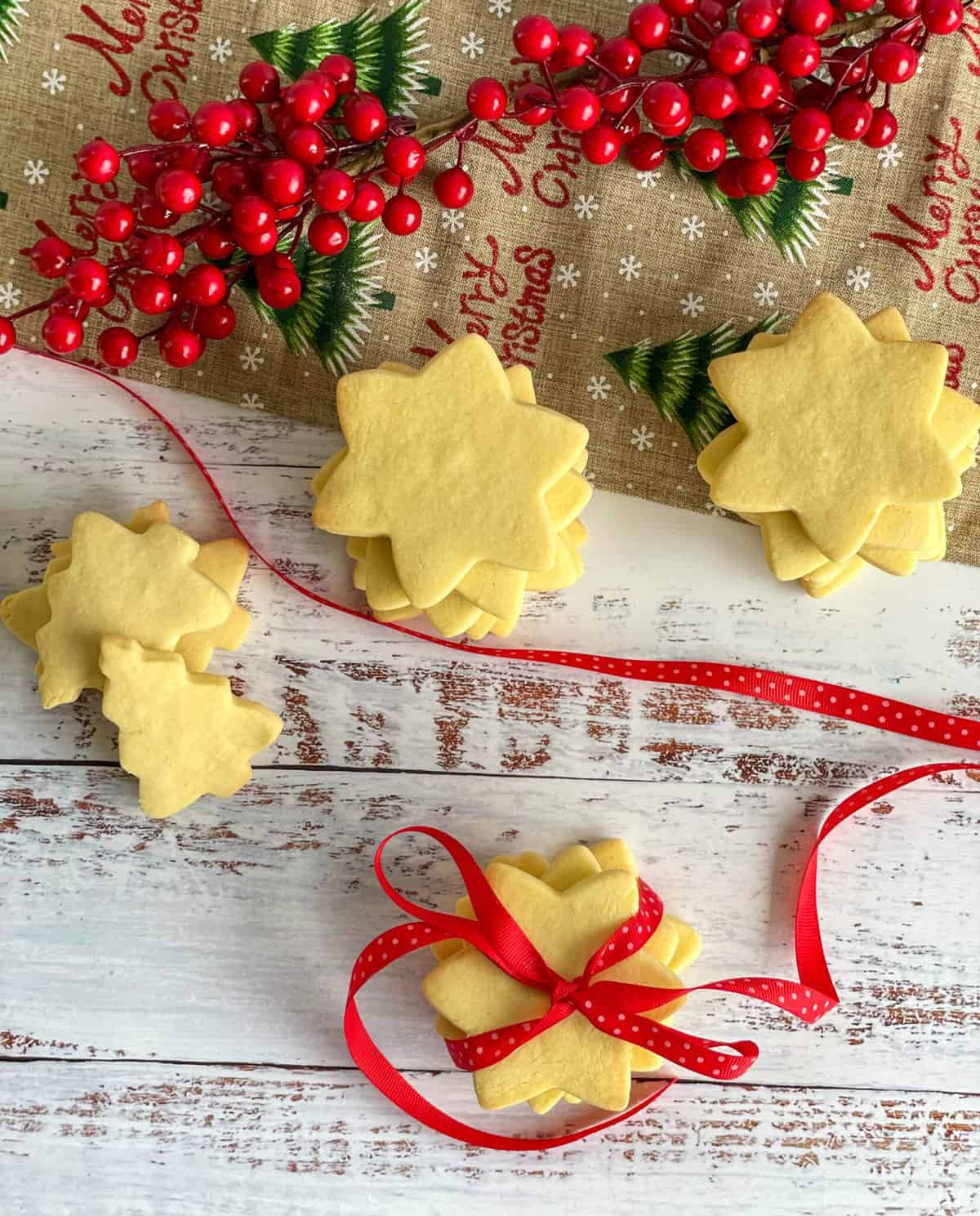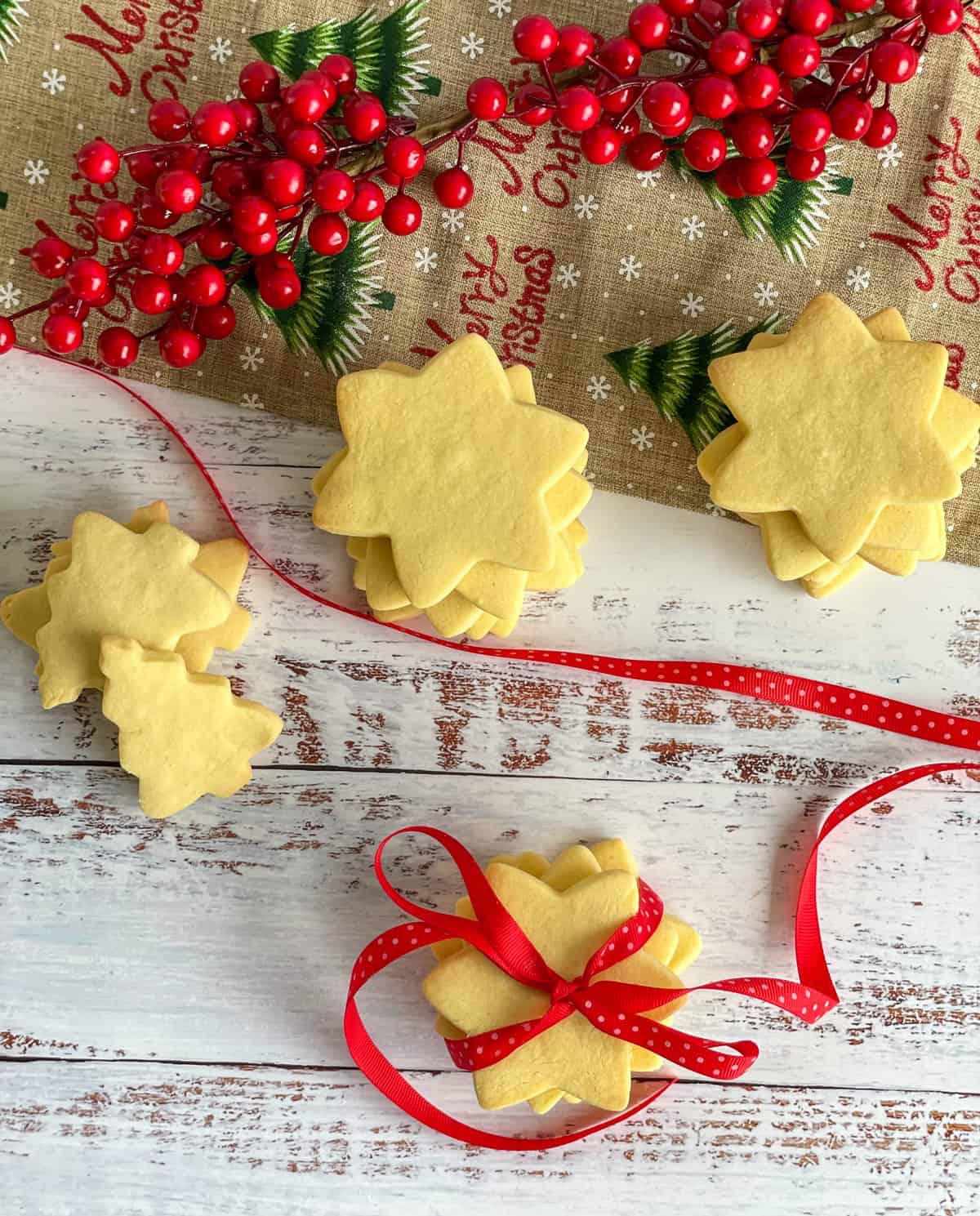 Bessie Dora settled in Rotorua where she married and then moved to a small dairy farm in Tirau, she went on to have 5 children, one of whom passed very young. She was a great cook and a much loved Grandma to my Mum.
I am delighted to share this recipe and have it stored here forever for families to continue to enjoy and love.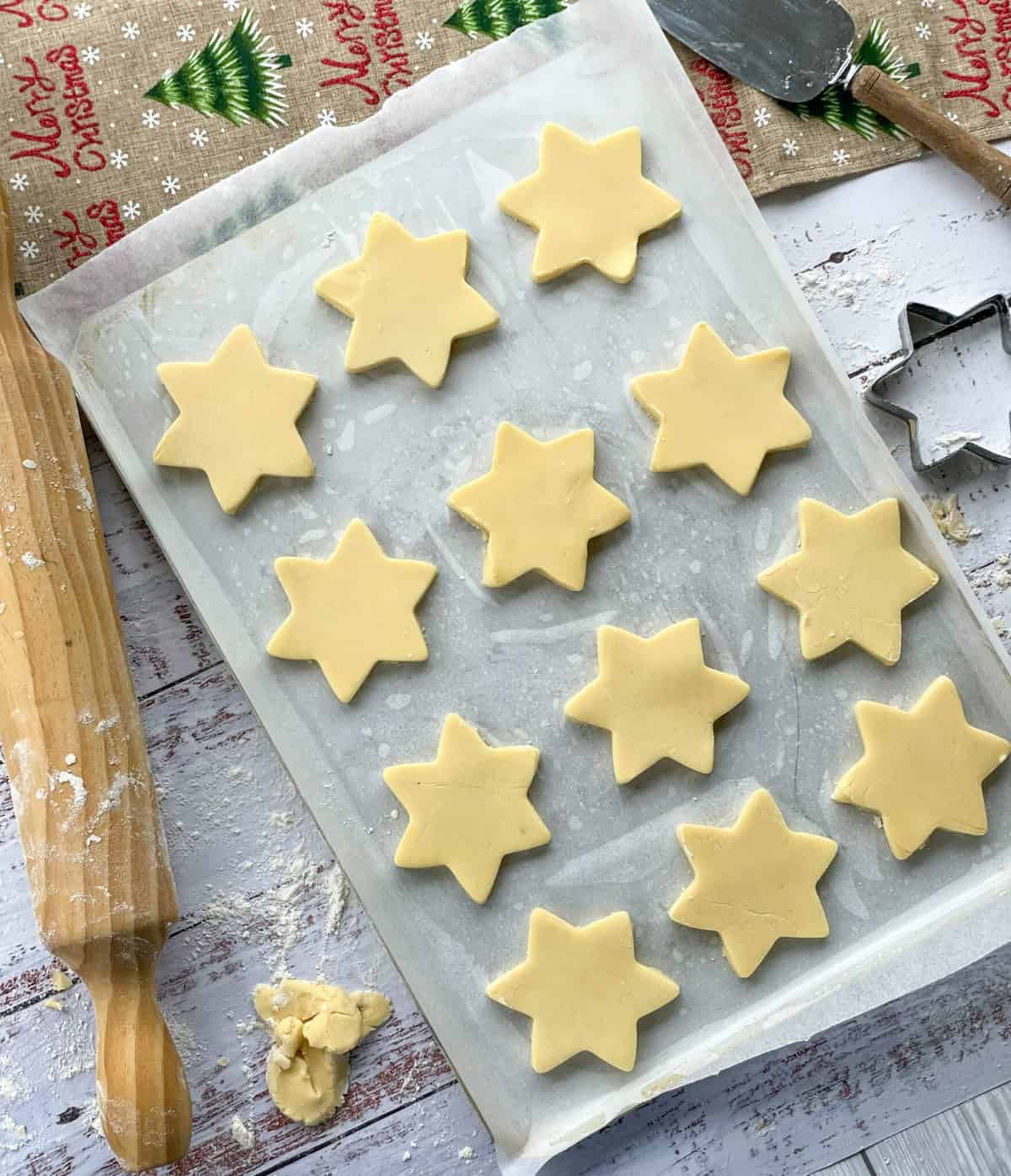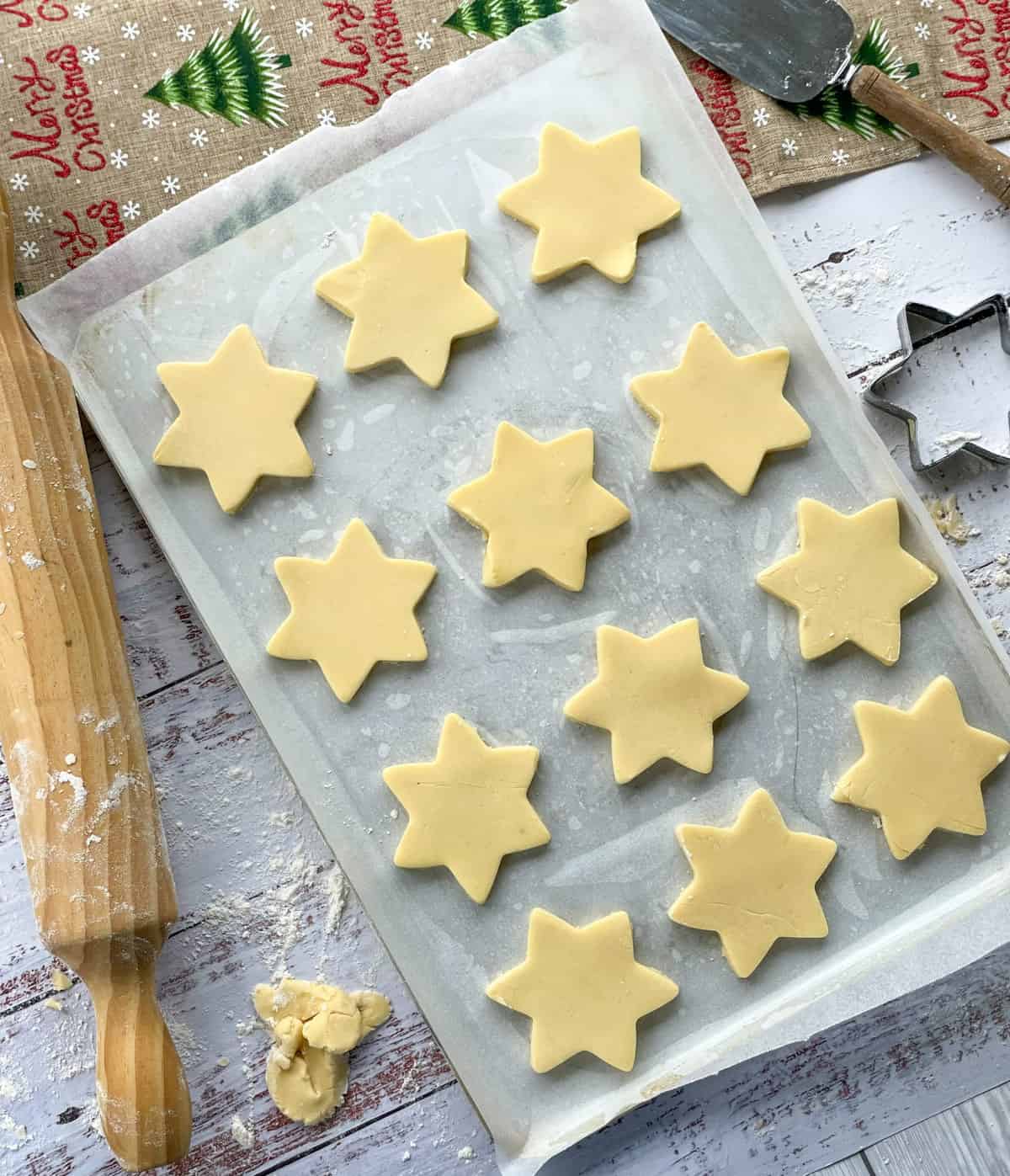 Onto the recipe and how you can make it. I have slightly amended and adapted the original recipe, it was given to me all in ounces and I have increased the butter slightly from the original to ensure a lovely buttery short finish.
These are truly delicious shortbread, so light and melt in the mouth.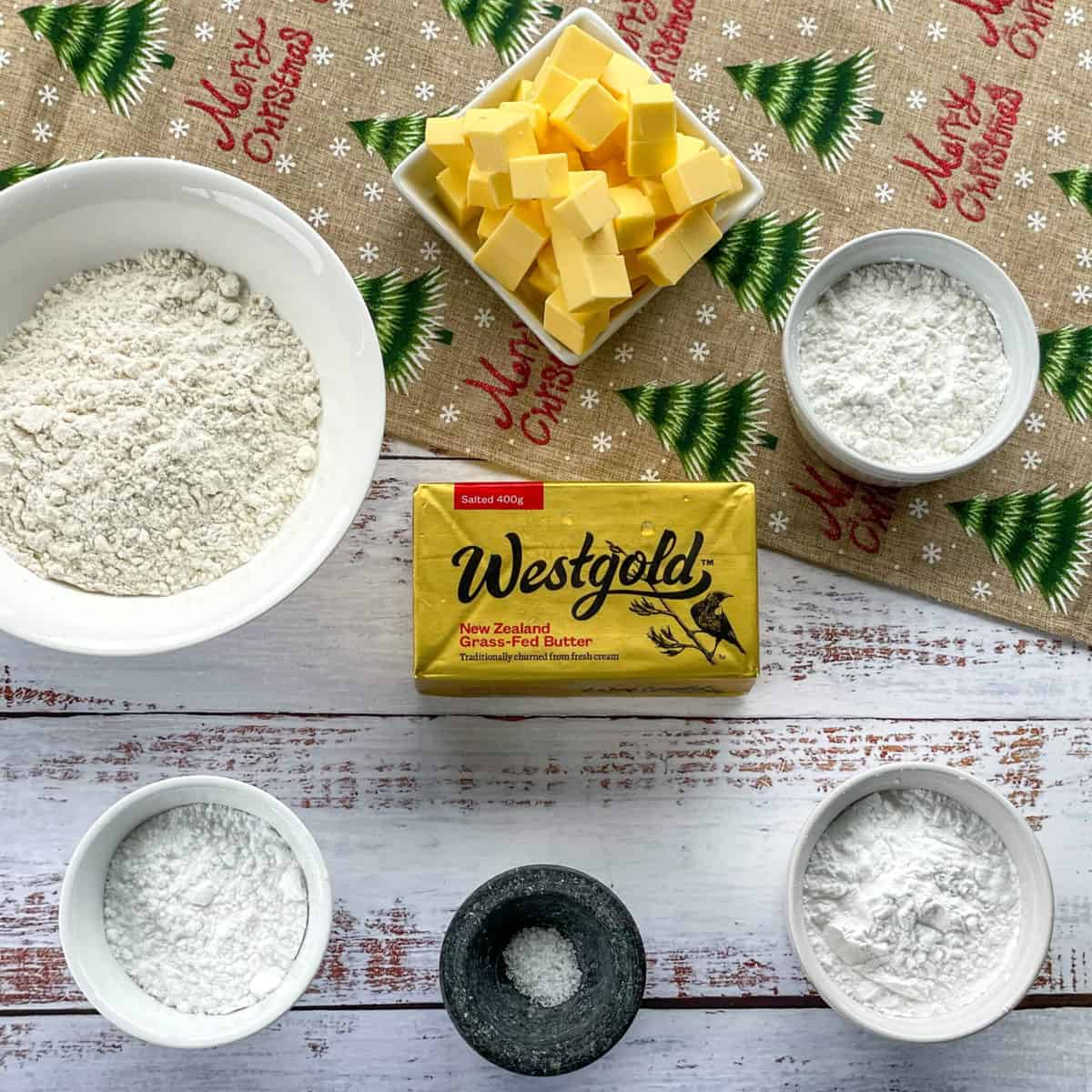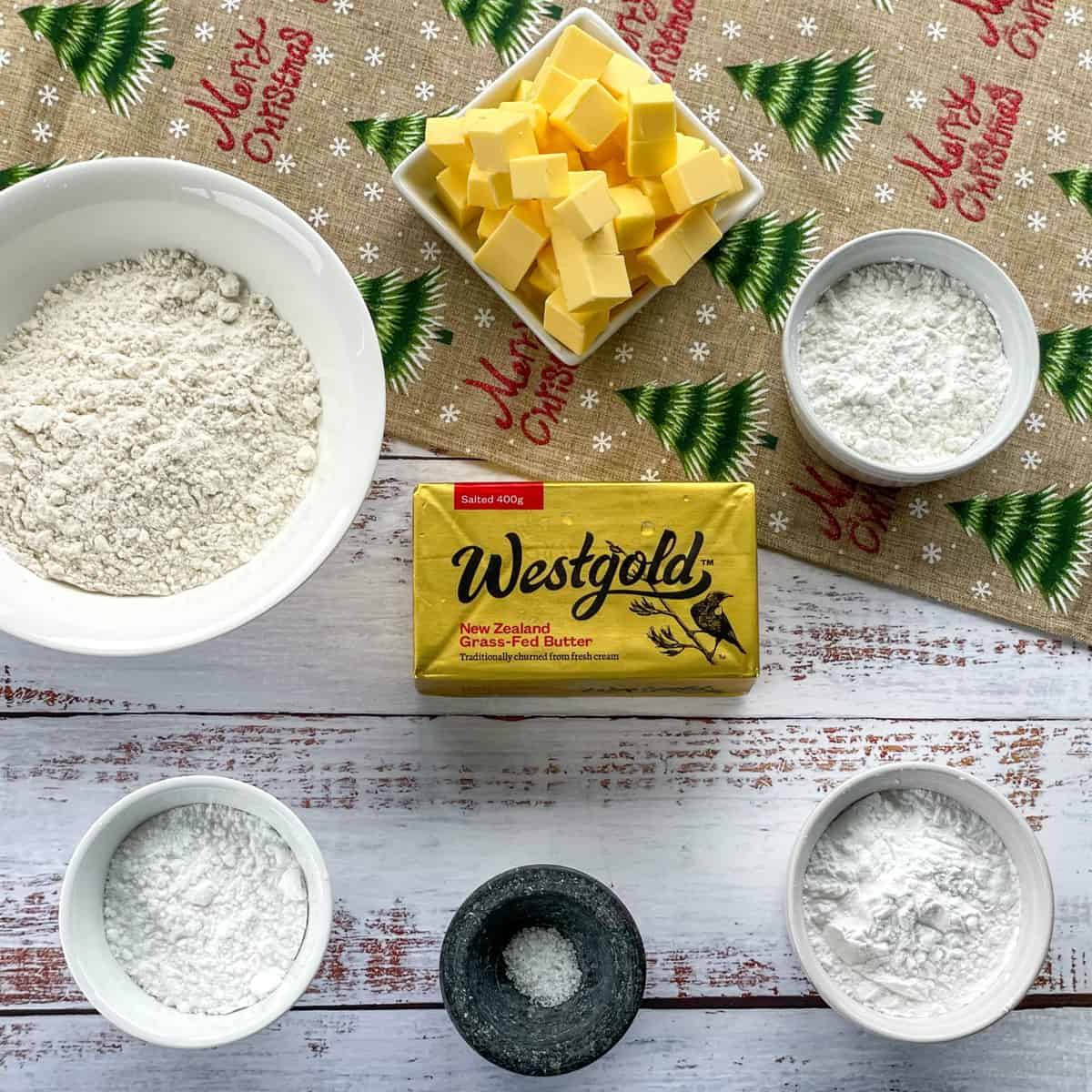 The ingredients you will need are:
Westgold Butter

Flour

Icing Sugar

Arrowroot

Cornflour

Salt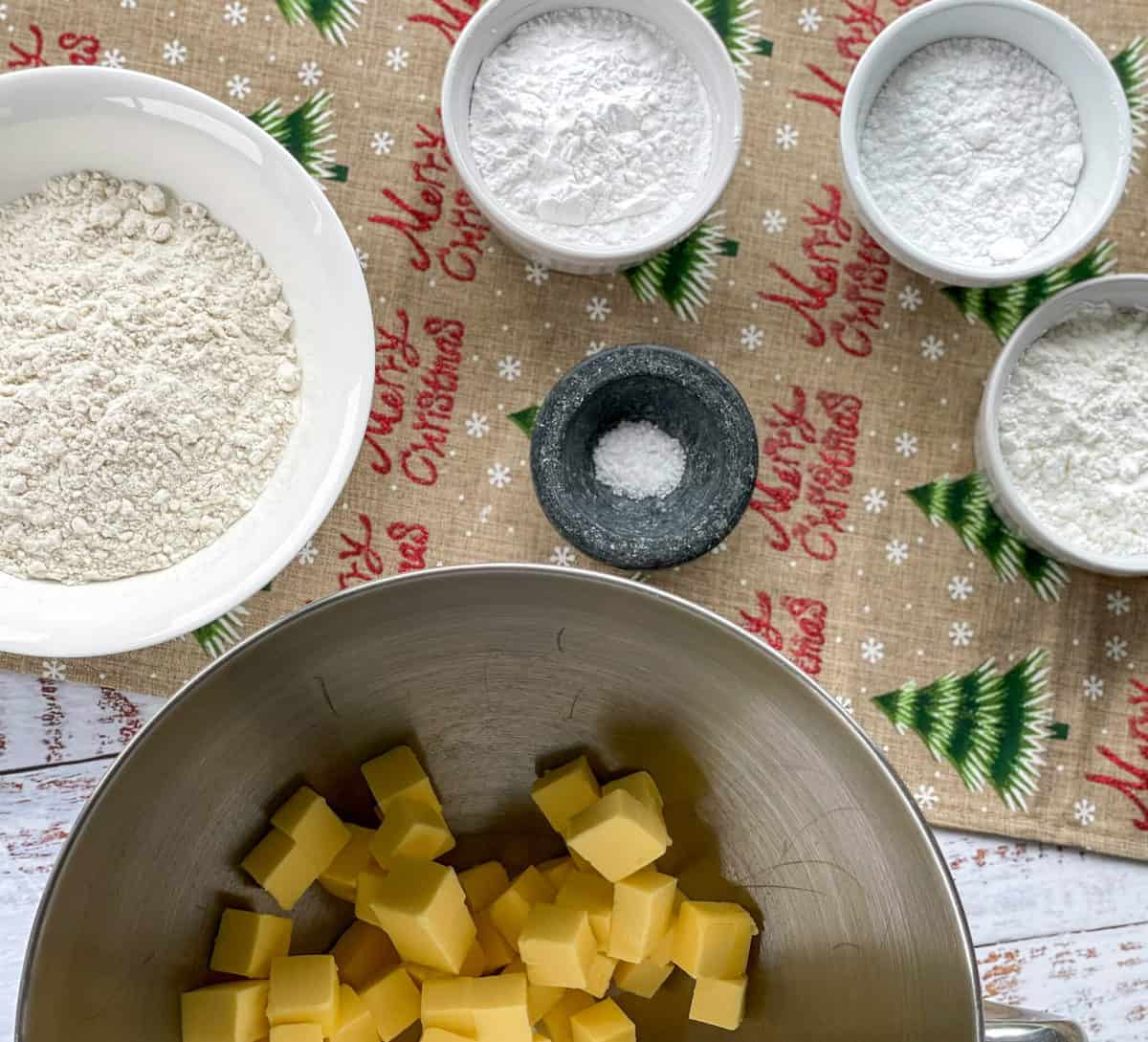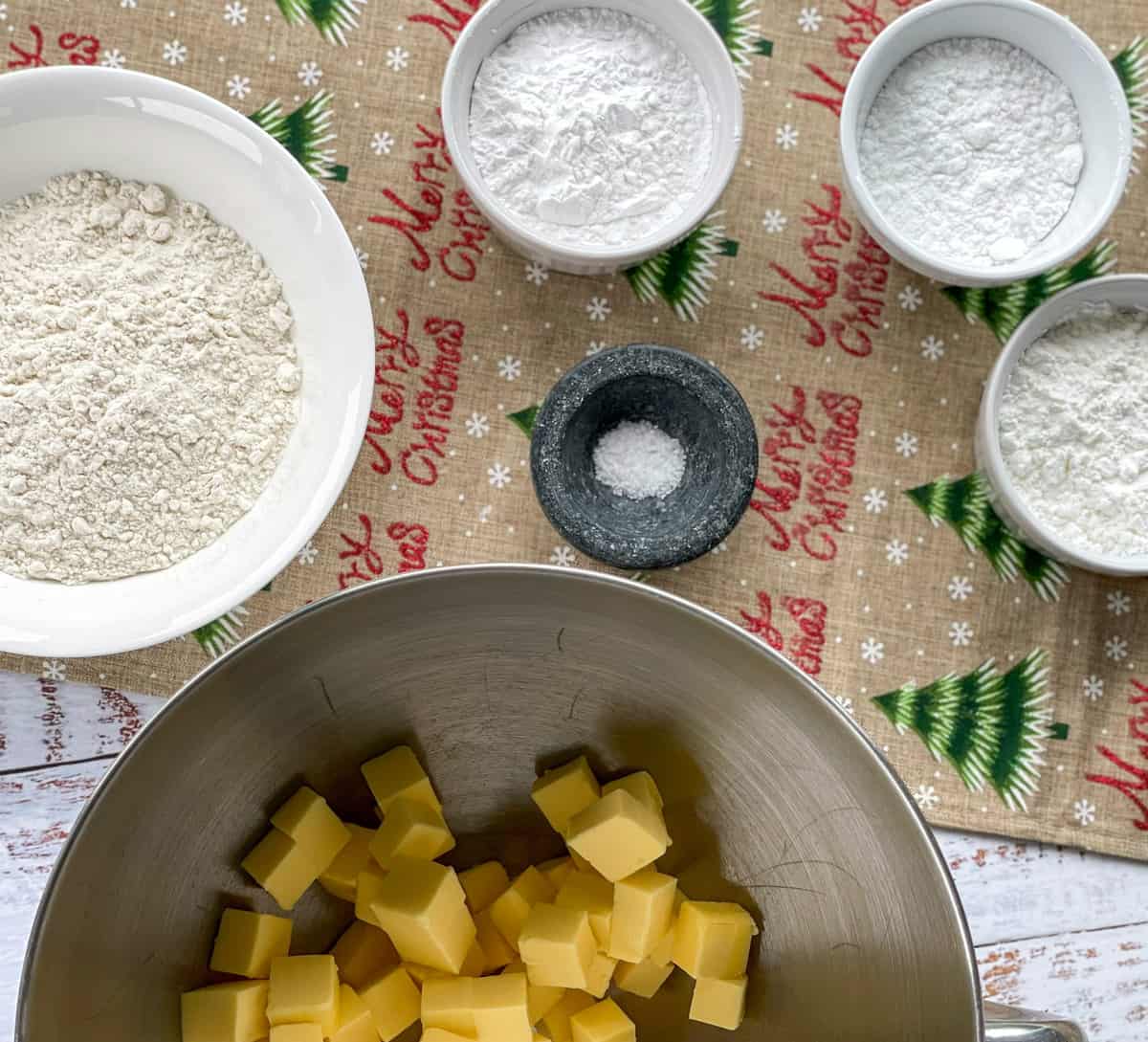 If you cannot access arrowroot simply use the same amount in cornflour.
To make these is really lovely and simple. These were originally made in a coal range so no time or baking temperature is on the original recipe so to say these have stood the test of time is an understatement!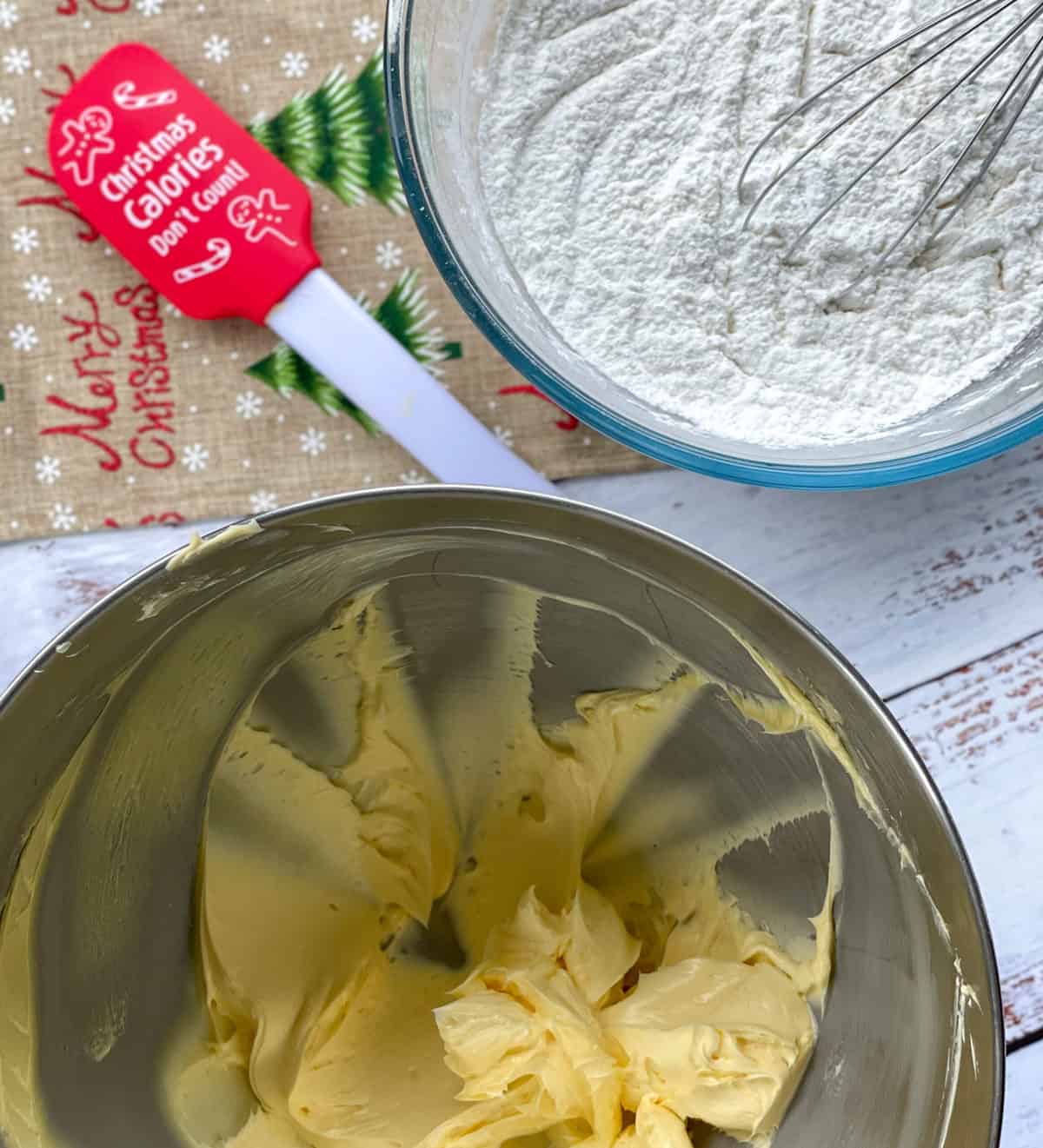 Use softened room temperature butter, I have used a food mixer to make them as it makes it so easy, but you could easily use a wooden spoon and a strong arm.
Whip the butter until it is pale and creamy – around 4 minutes, scraping the sides of the bowl as you go.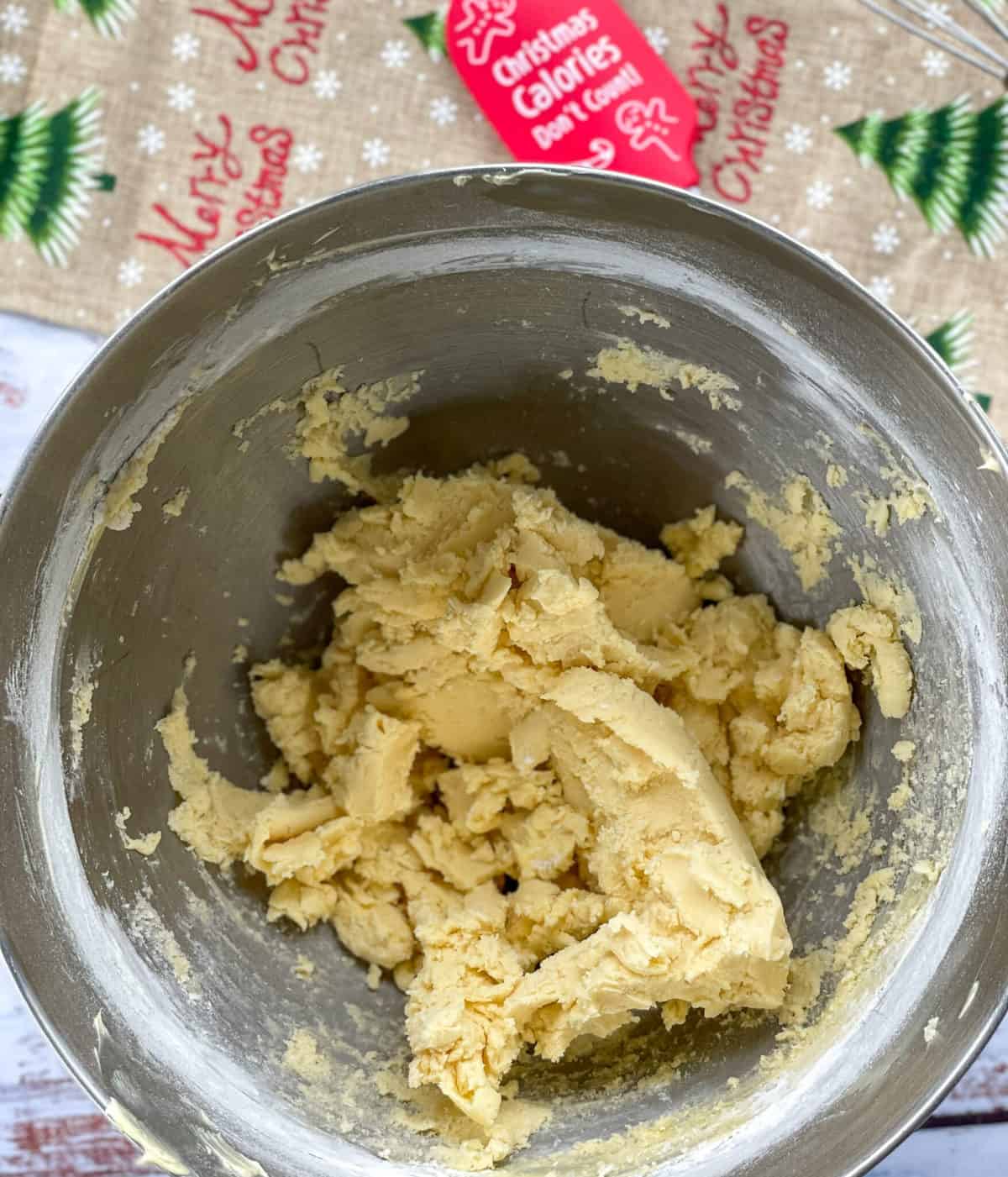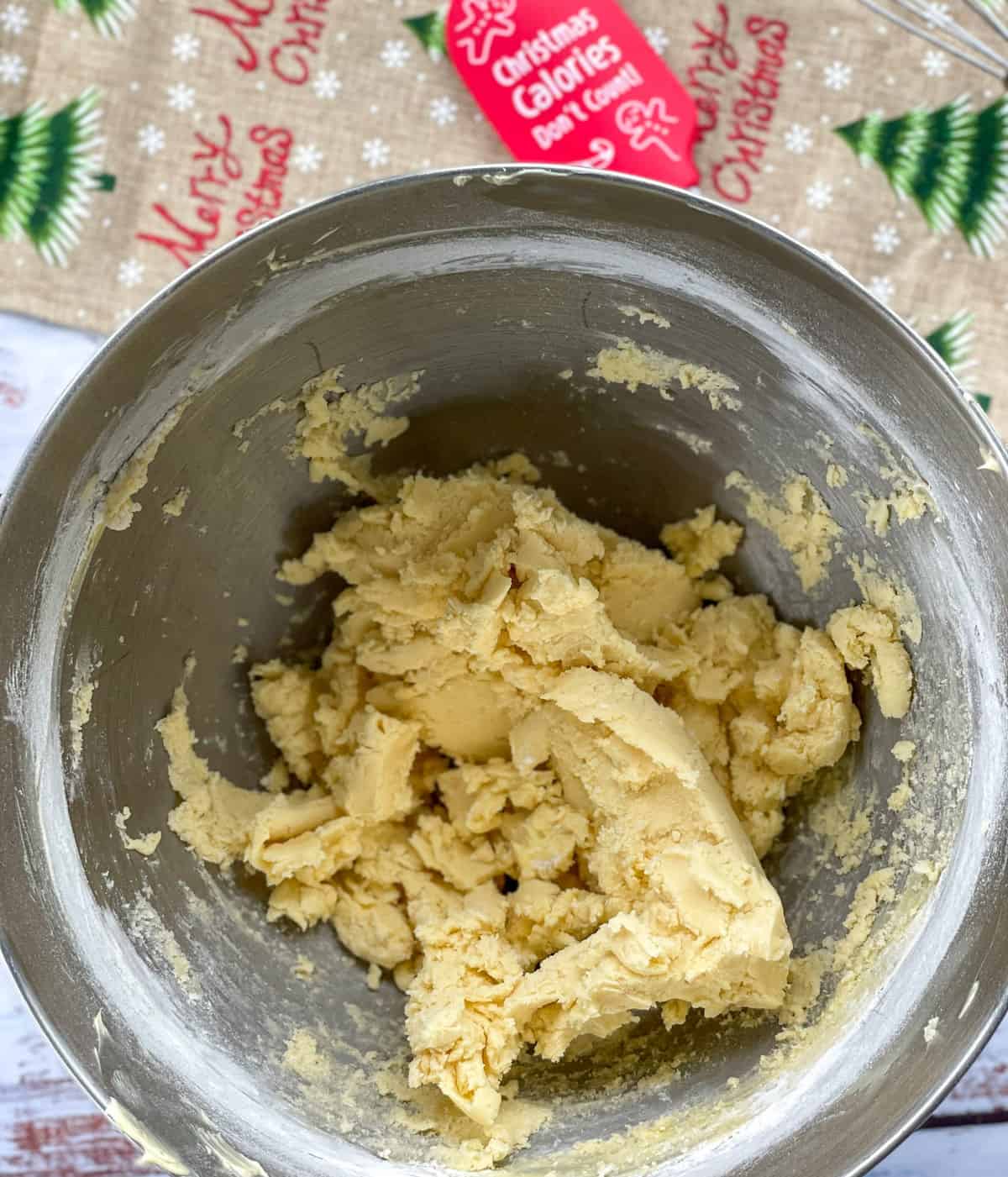 I add the flour, icing sugar, arrowroot, cornflour and salt to a medium bowl and combine this fully. Then once the butter is ready I add the flour and carefully mix until the ingredients combine and begin to form soft clumps of dough.
Remove this onto a floured bench and gently knead the dough into a soft ball.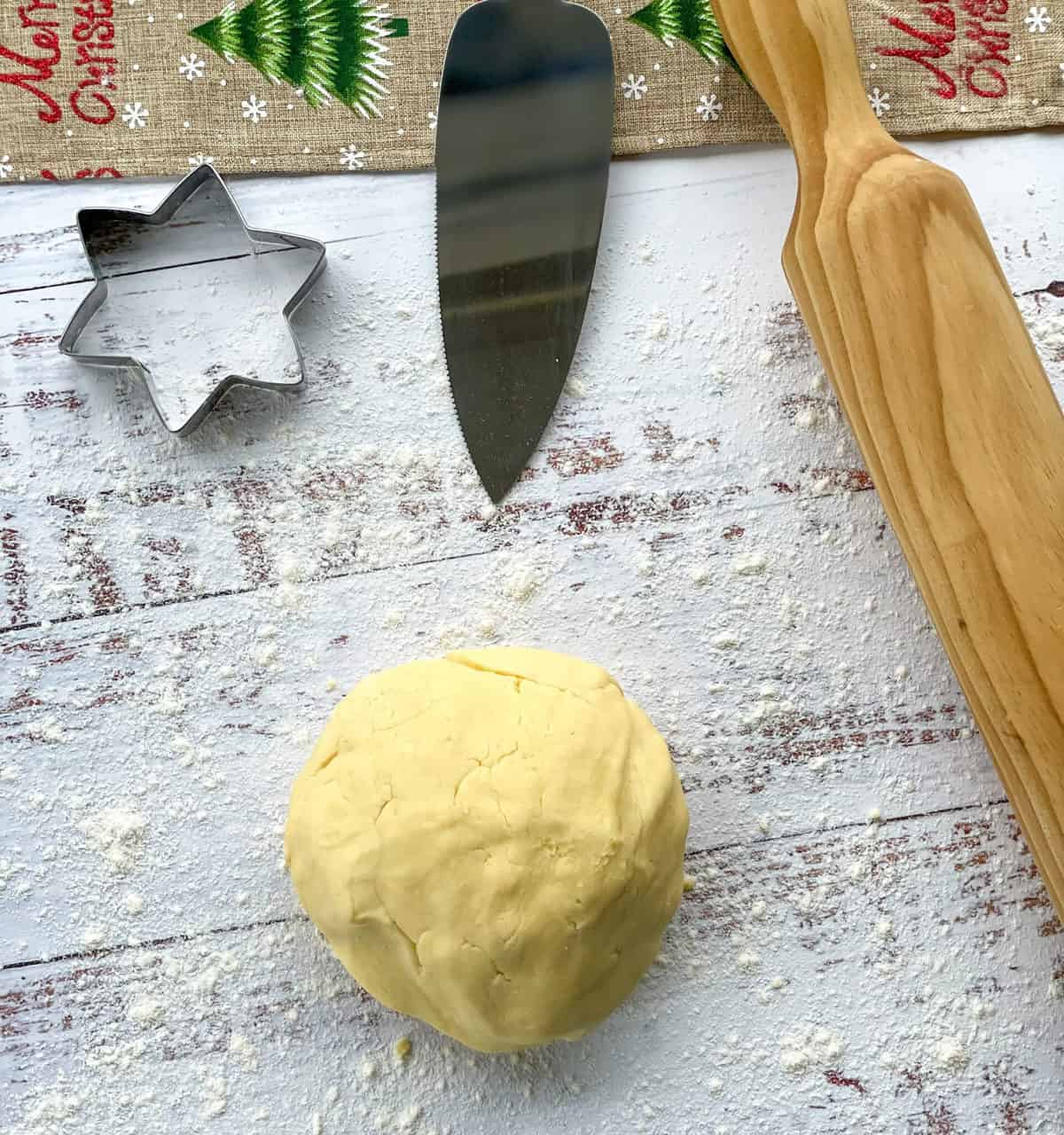 Using a floured rolling pin roll the dough to around 5-6mm thickness, I like my shortbread to be lovely and thick, this makes it soft and crumbly but you can make them thinner or smaller for a slightly crisper biscuits.
You can use any shape cookie cutter you have on hand. To be festive today I have used a star shape and a Christmas Tree, but a circular cookie cutter would be lovely or even fingers or squares.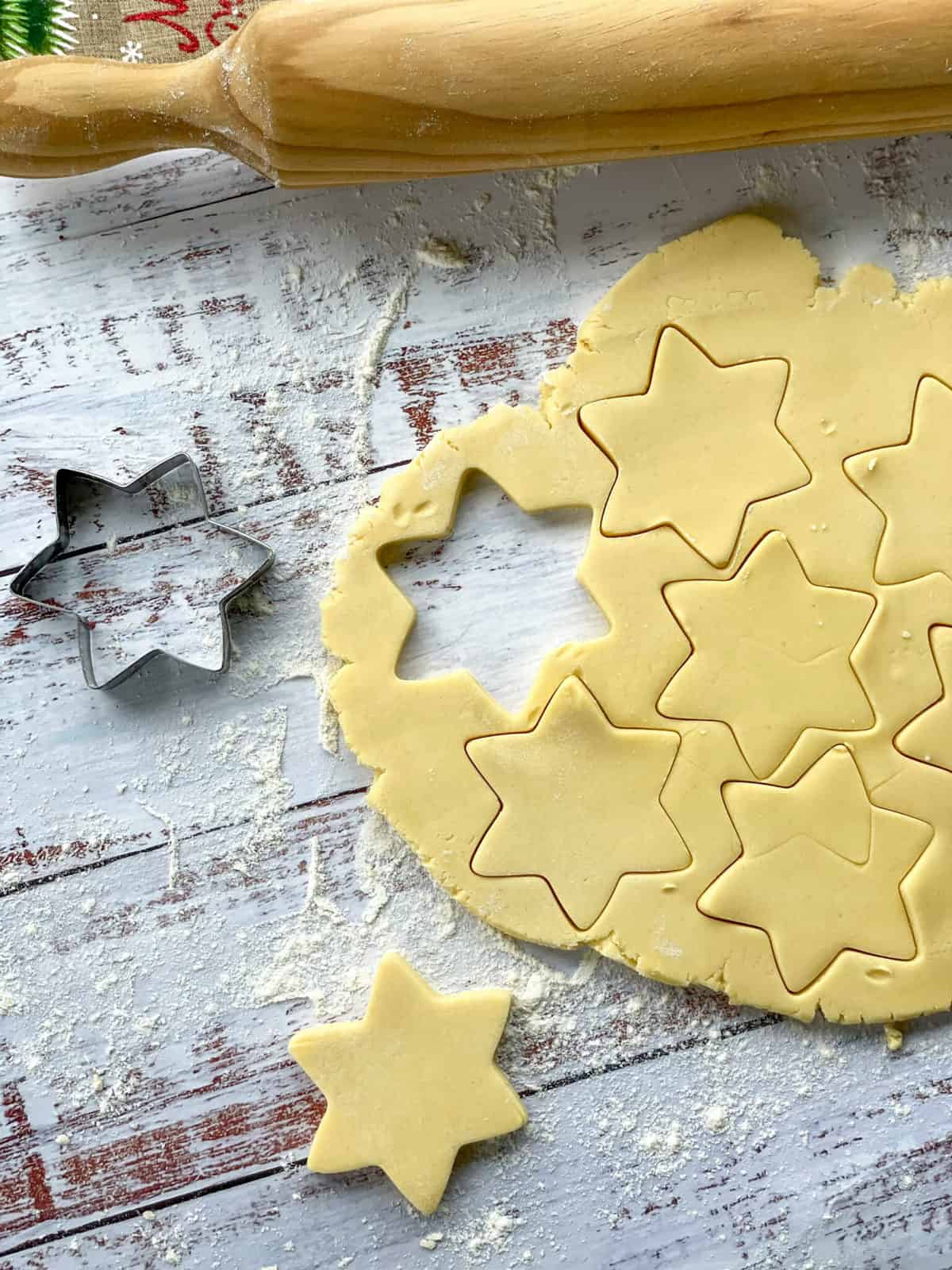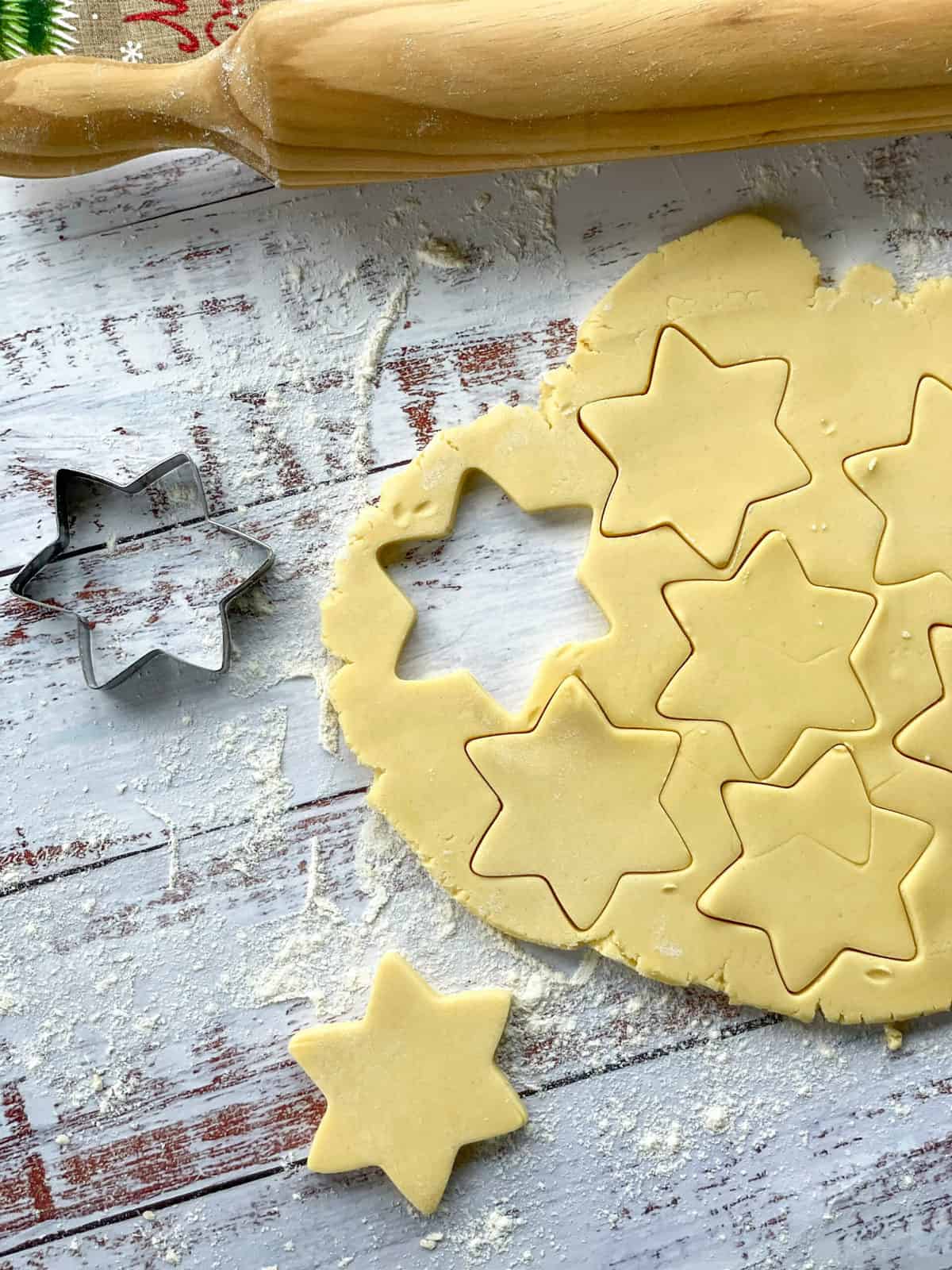 You will need to carefully transfer the cut shapes to the baking trays, I use a metal spatula to do so, the dough is very soft. Then I reroll the leftover dough to roll out again and cut shapes until all of the dough is used up.
Shortbread does not need to be baked long, these took about 13 minutes. You want the edges to just appear to brown but the overall biscuit to remain pale then remove them from the oven. They will firm upon cooling.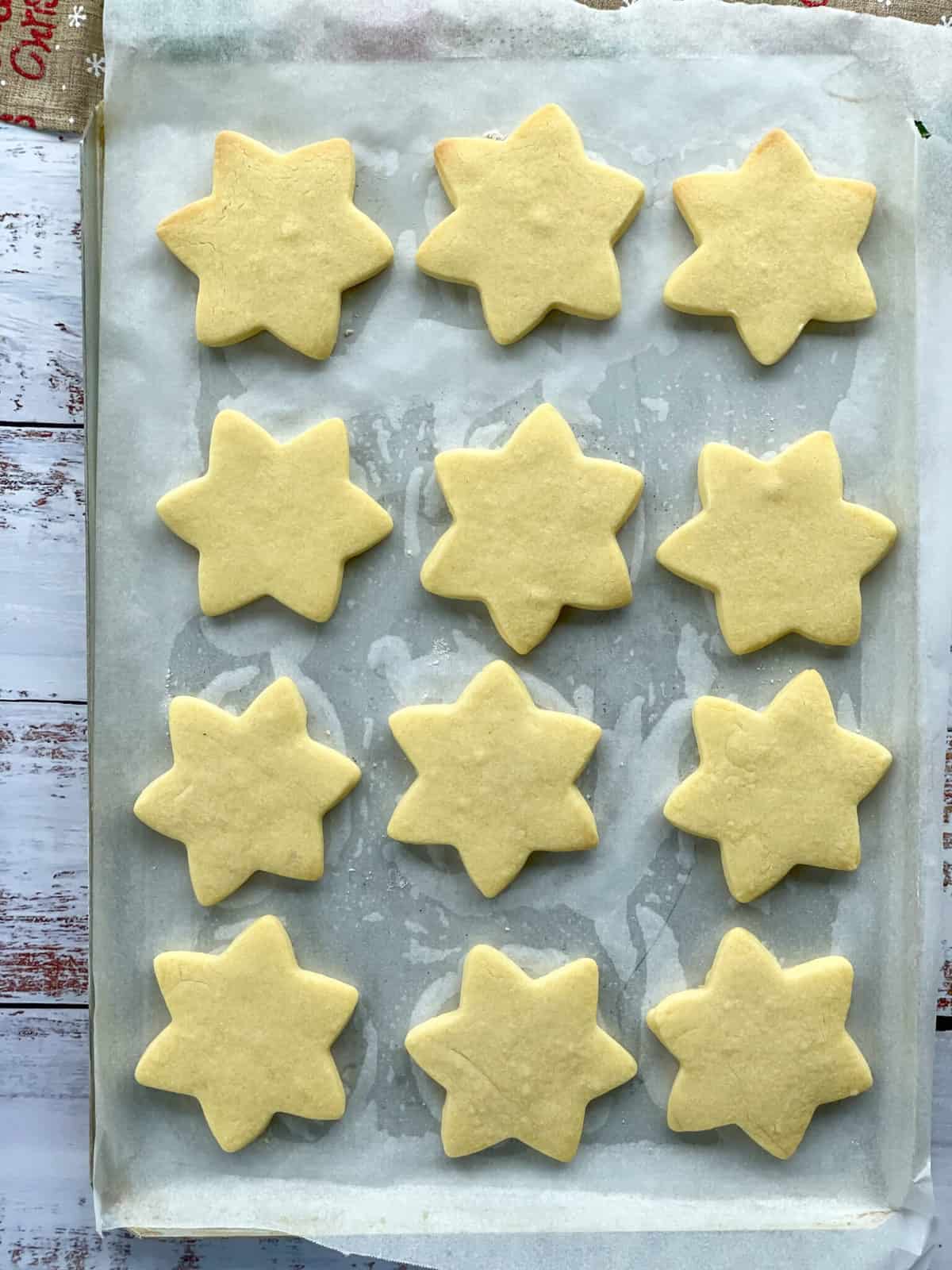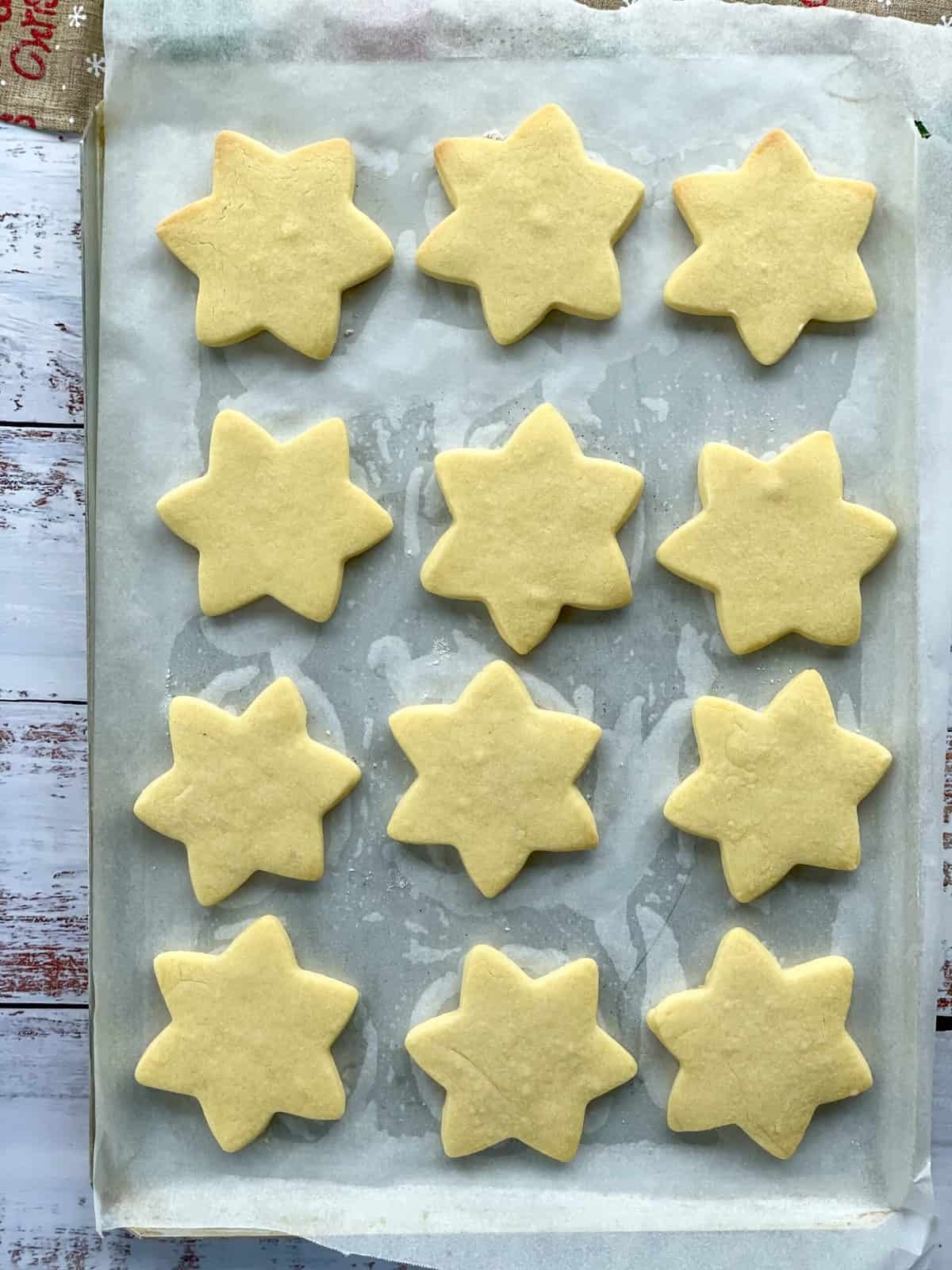 The end result is a lovely light melt in the mouth shortbread biscuit. A truly special recipe from my family to yours. Please let me know if you make it.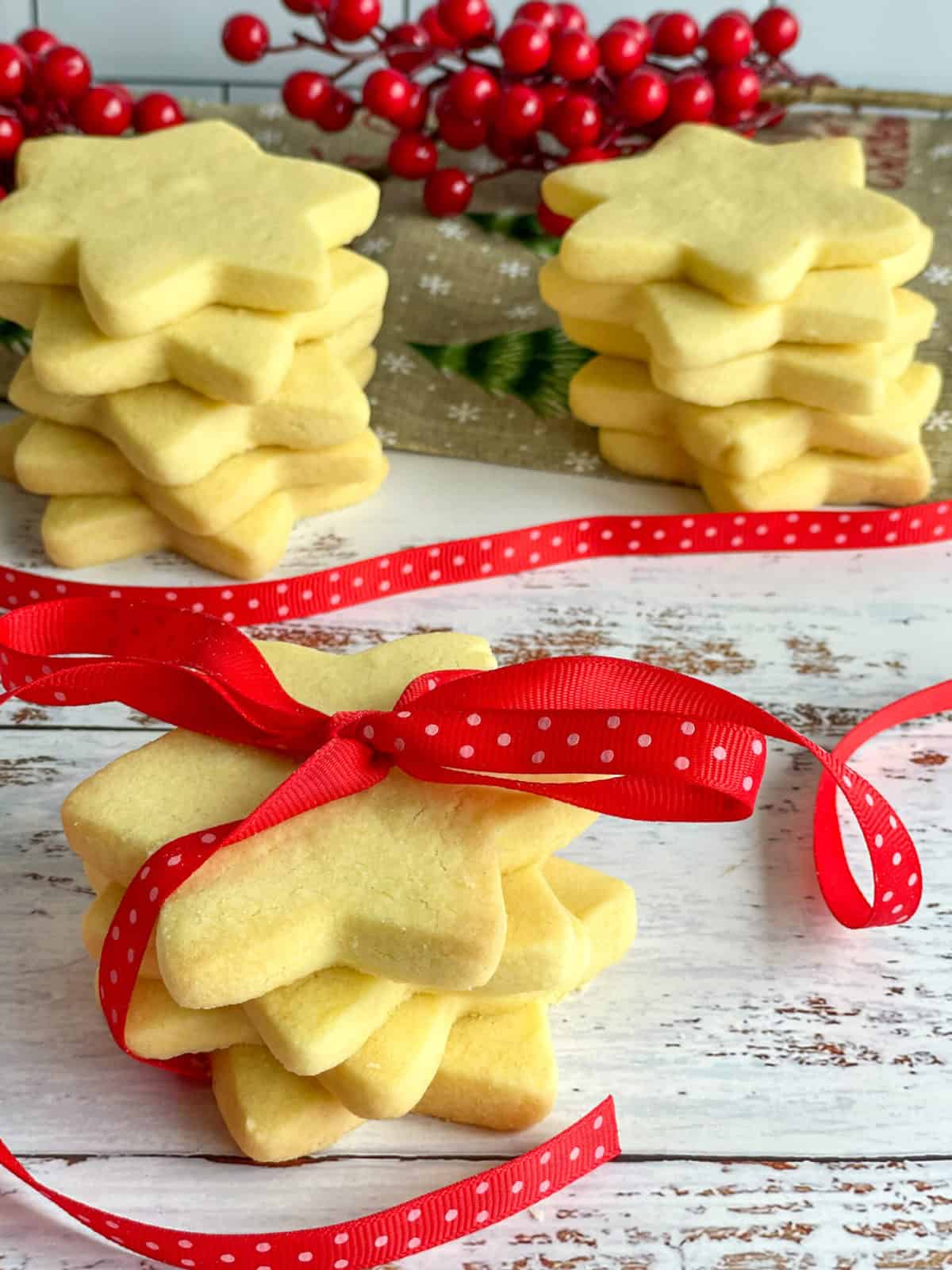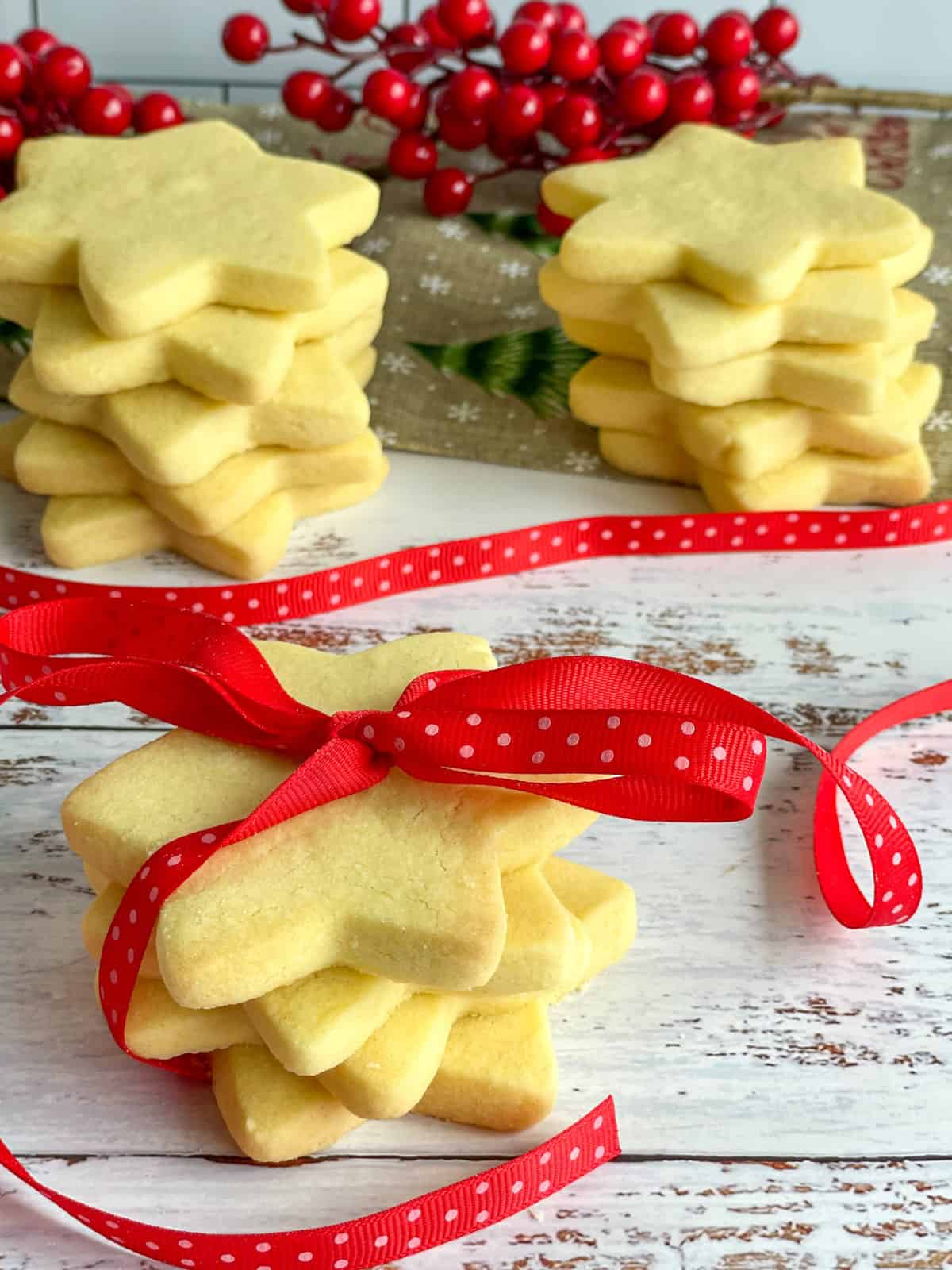 I love sharing family recipes, you can find many of my Mum's and Grandma's here on my website so feel free to have a look around.
Onto the recipe for Bessie Dora's Classic Shortbread
It is as easy as that! This will become an easy go-to, I hope that those who have never tried to make shortbread before give this recipe a go and enjoy it for generations to come. A huge thank you to Westgold for partnering with me, keep an eye out for their lovey products instore.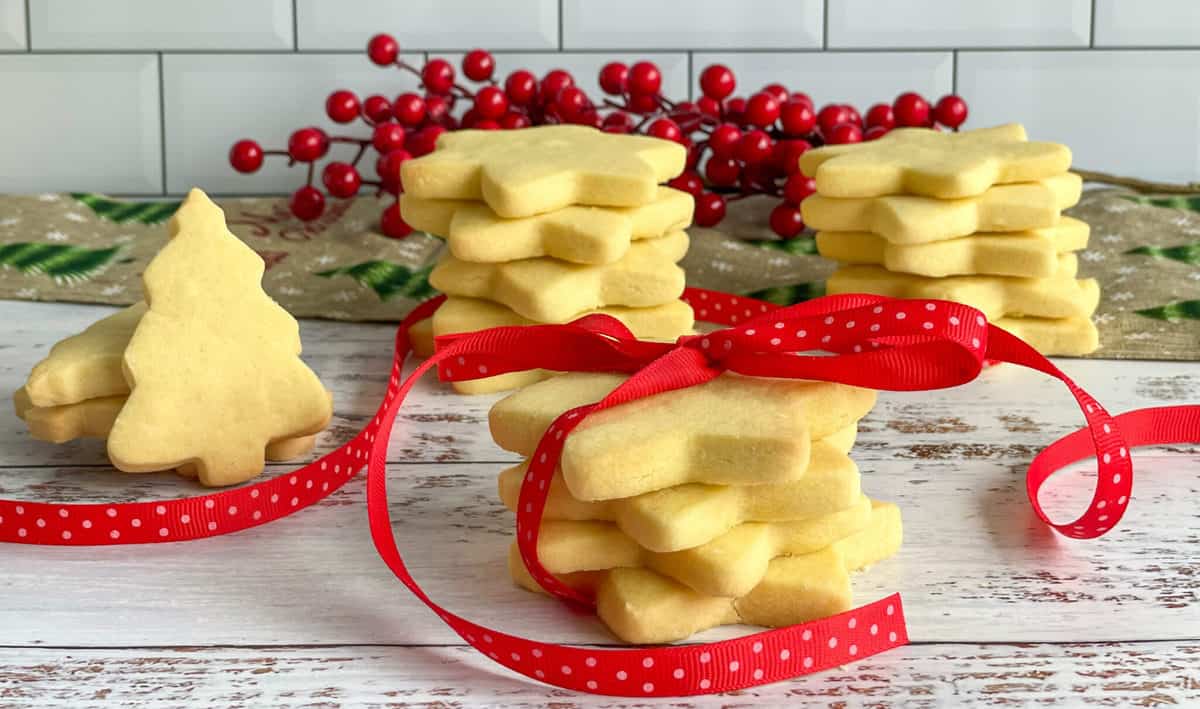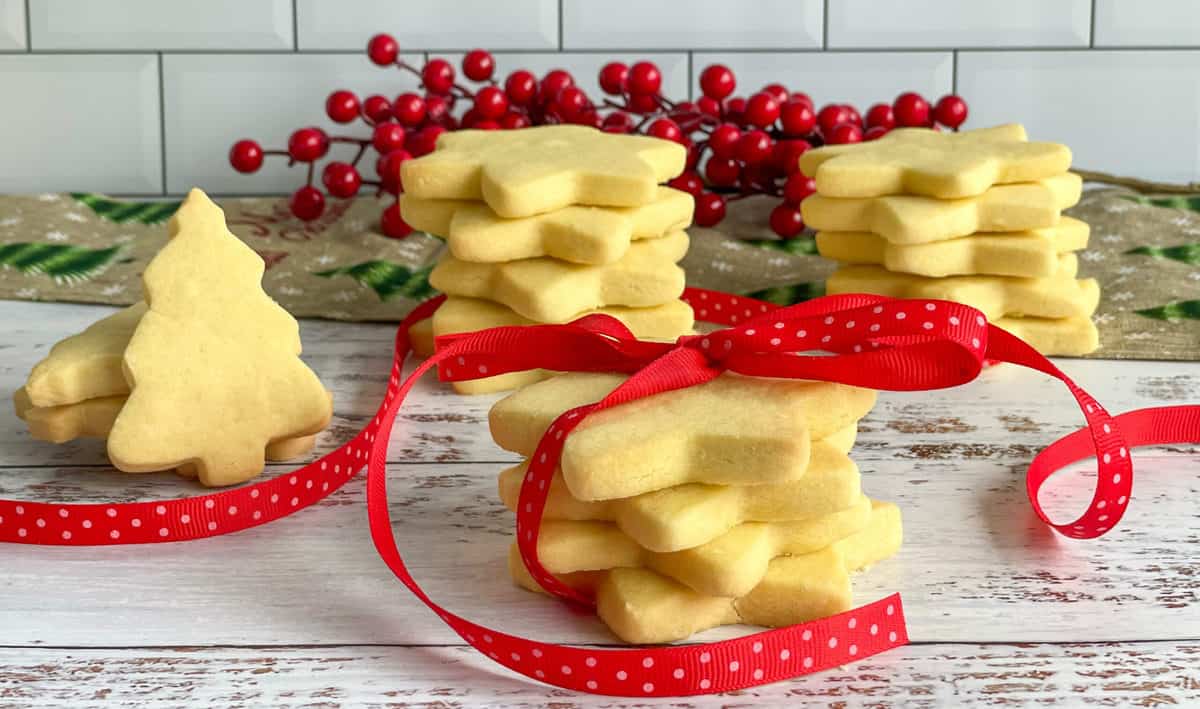 Thank you so much for stopping by to check out my latest recipes on my blog. If you are not already, be sure to follow me on Facebook or Instagram for more deliciousness, and you can register your email in the subscription box below to receive all my recipes as I publish them.
Pin It!
Pinterest