A delicious and simple pastry treat, these Cheese & Pesto Twists make the perfect snack.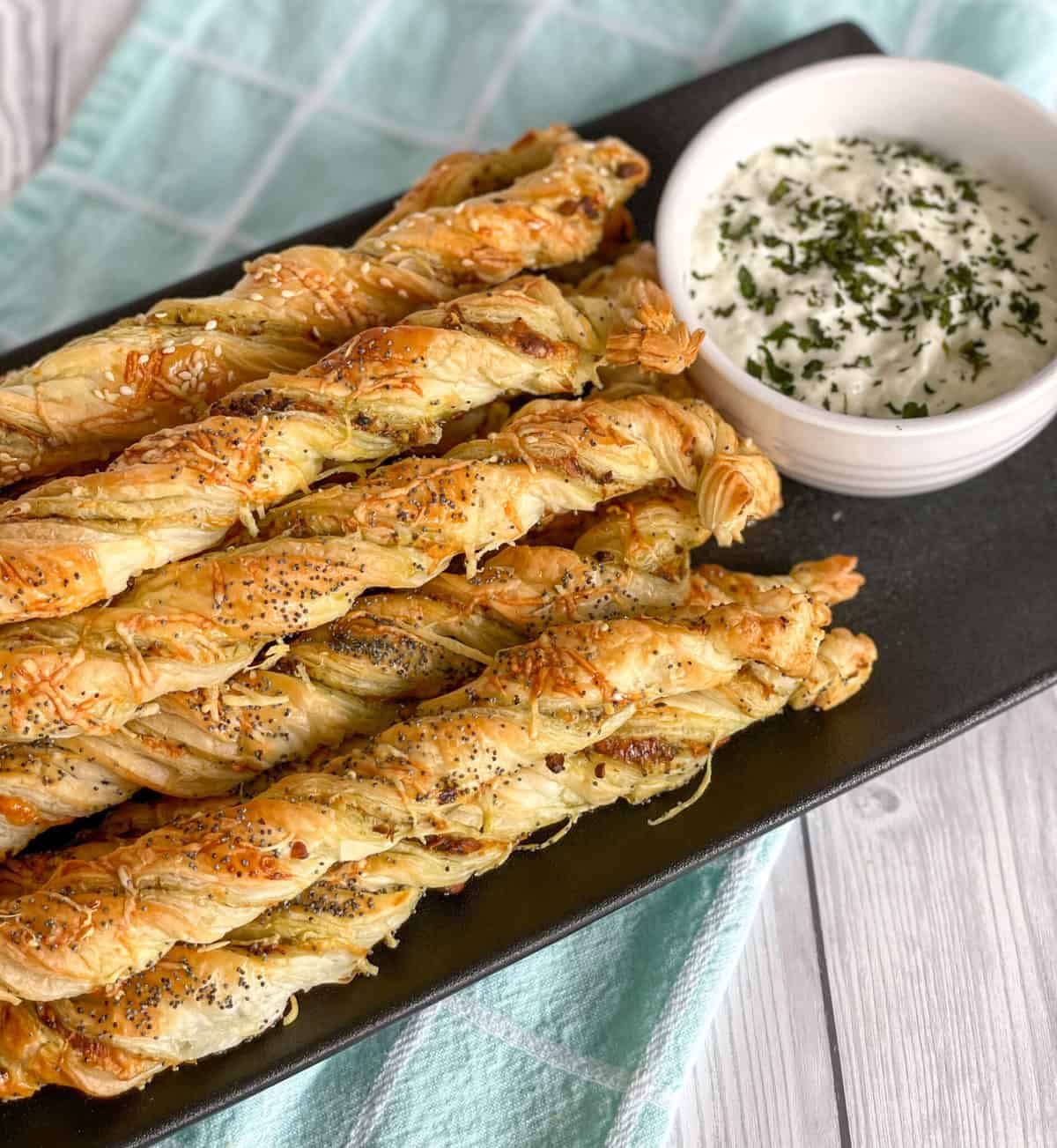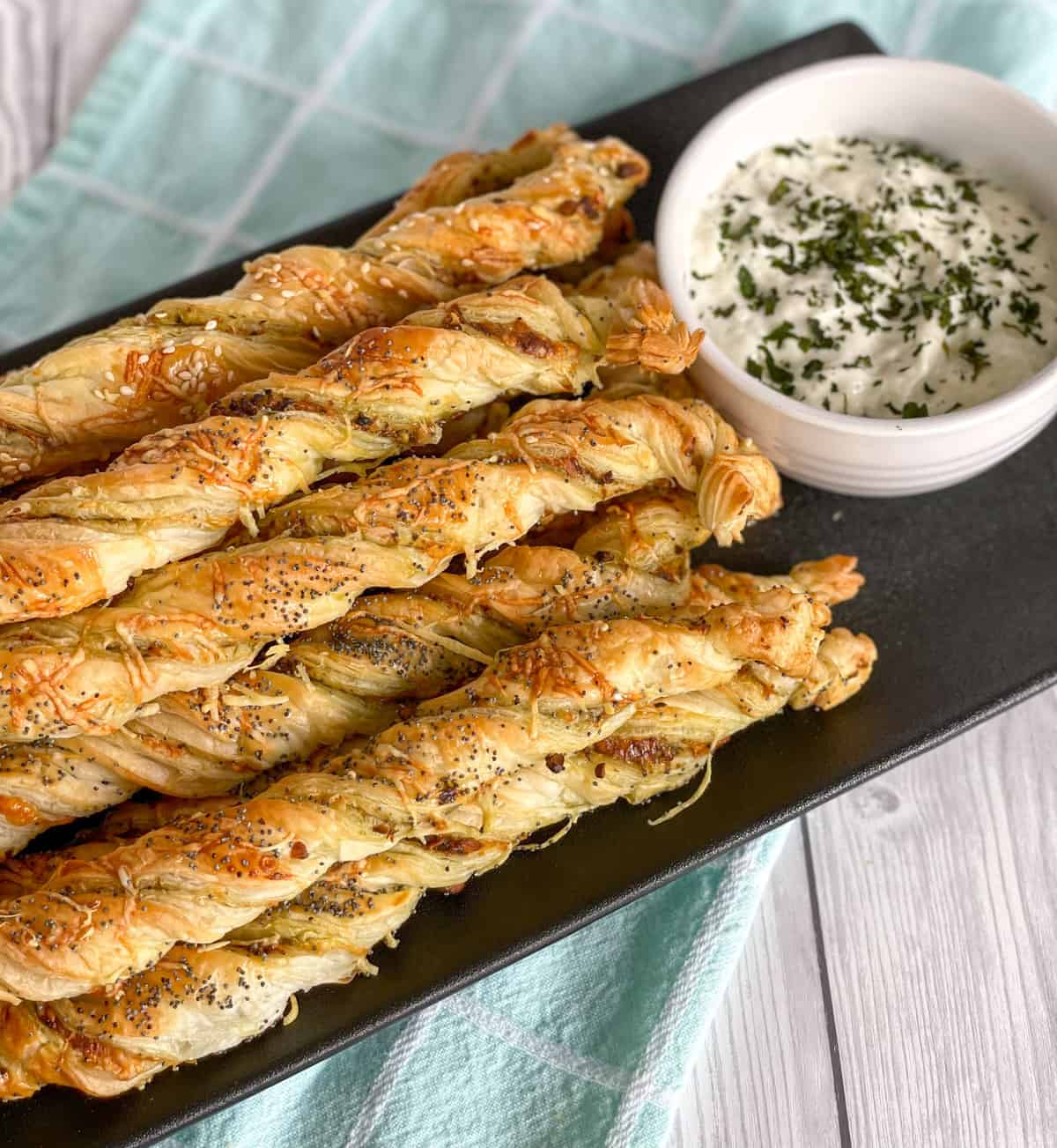 This post contains ingredients gifted by Countdown Supermarkets as I am a Brand Ambassador for them, all opinions are my own.
Versions of this recipe appear everywhere on the internet so I cannot claim this to be an original or even know who came up with it first.
I wanted to share it as I have been seeing and trying so many store bought cheese and pastry treats recently (which are delicious) I wanted to share a homemade version too.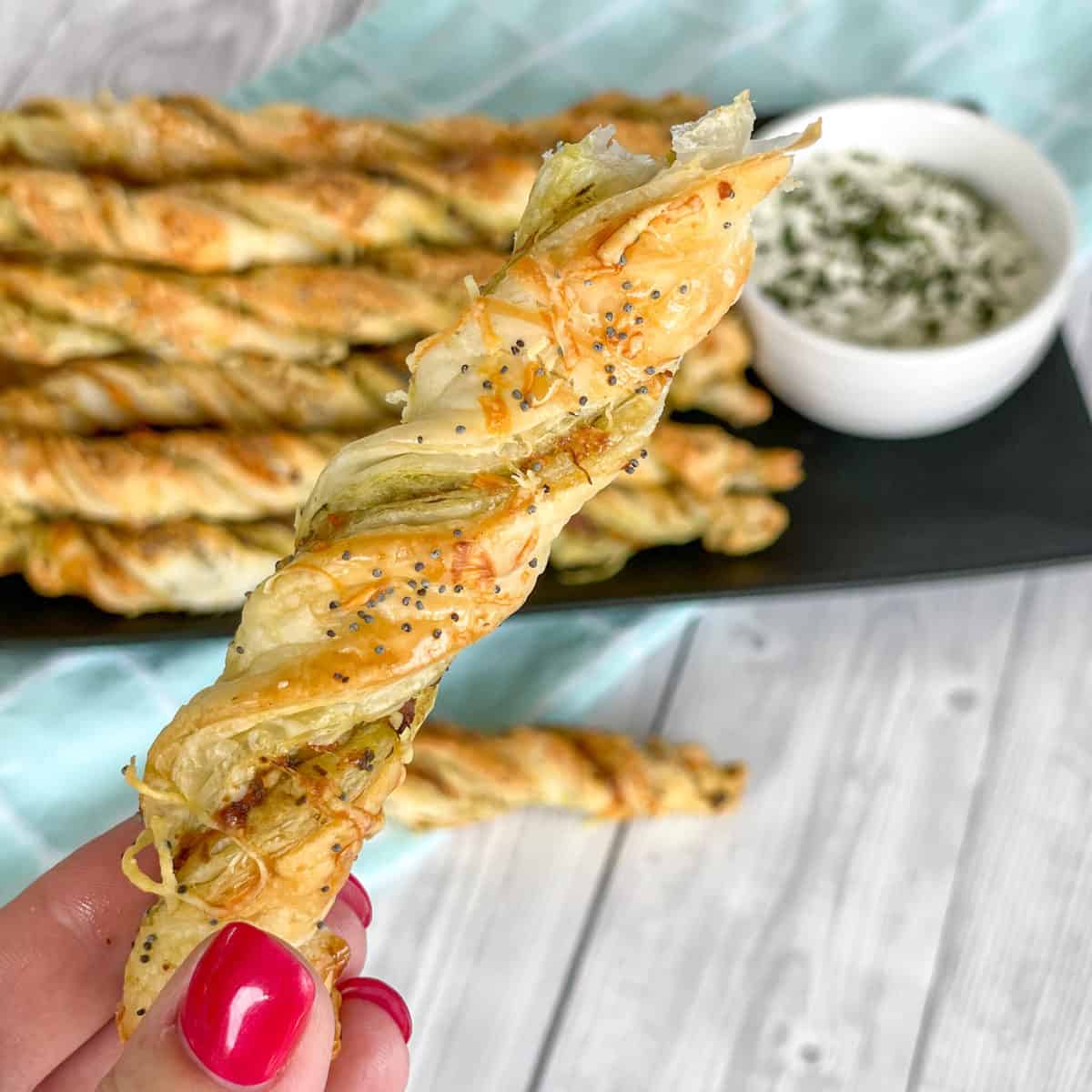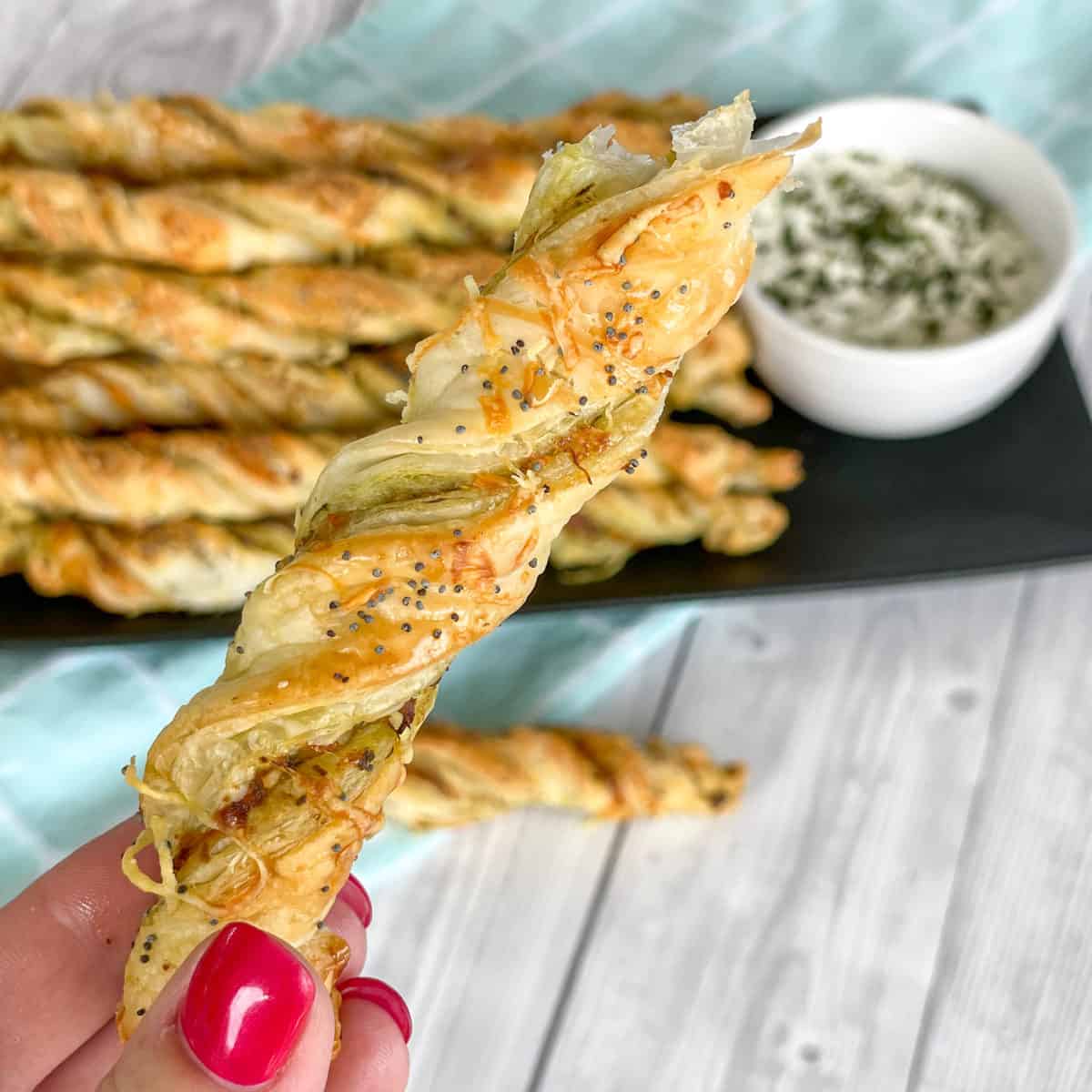 These are incredibly easy to make and so versatile. The filling really can be suited to any tastes, from pesto and parmesan as I have done, to sweet chilli, cranberry, Hawaiian flavours, tomato paste, marmite and more!
You can add various textures such as nuts or dried fruits, and any cheese will do, including cream cheese and mozzarella!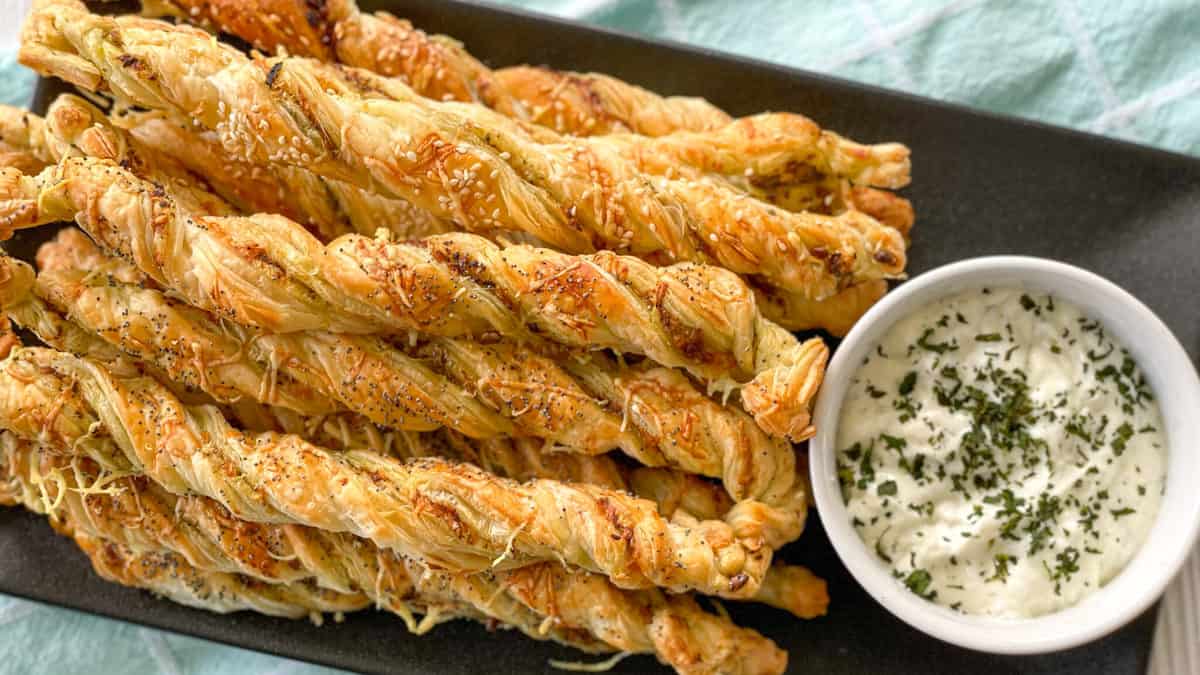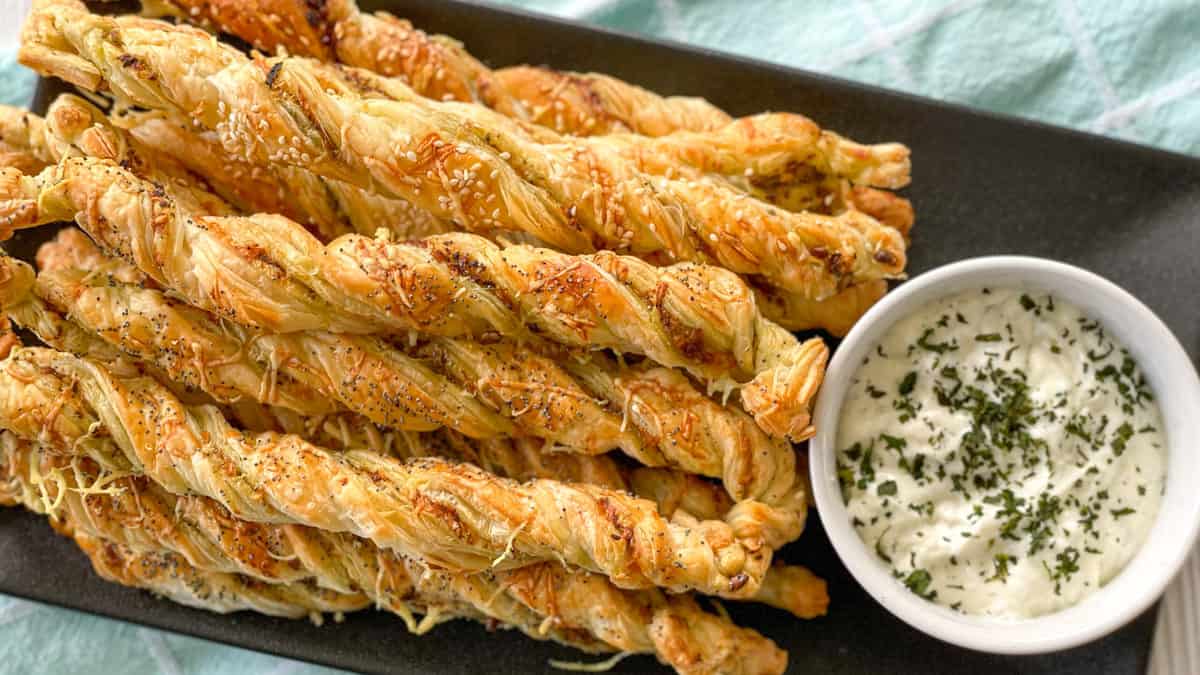 Really anything goes, I just wanted to share the basic technique so you can play around with the fillings of your choice, you can let me know in the comments below which filling you will choose to try first.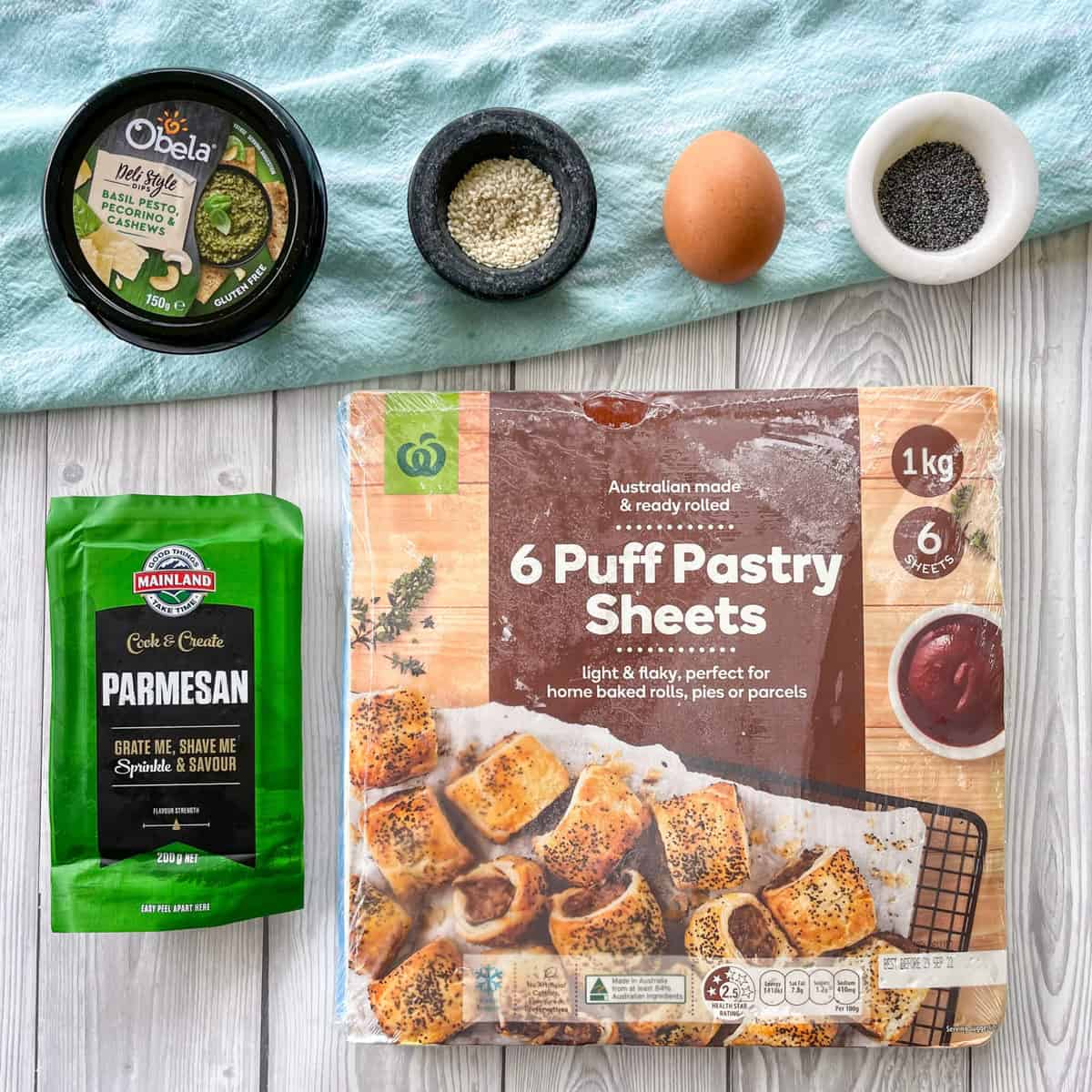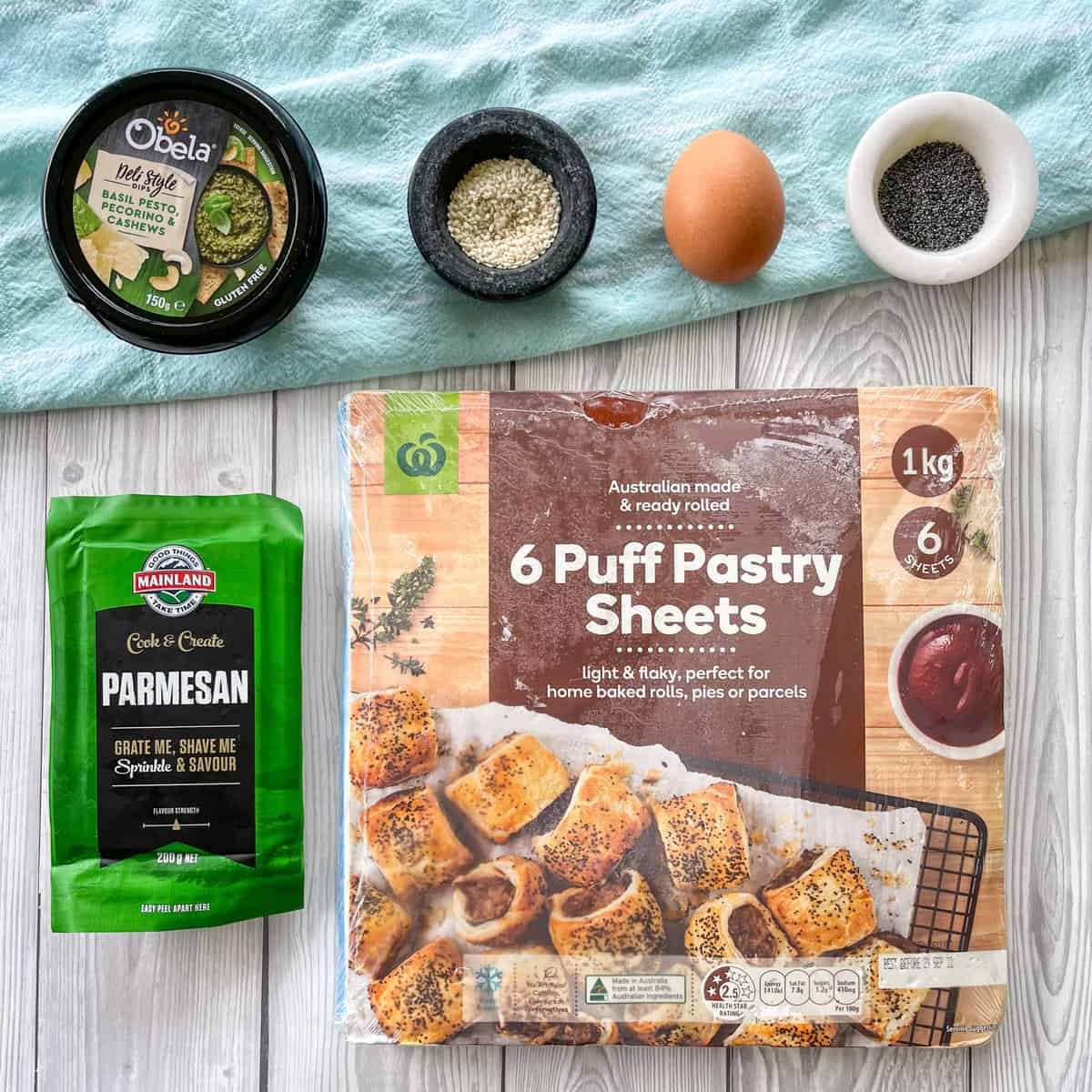 The ingredients are simple
Puff Pastry

Basil Pesto

Parmesan or your favourite hard cheese

Egg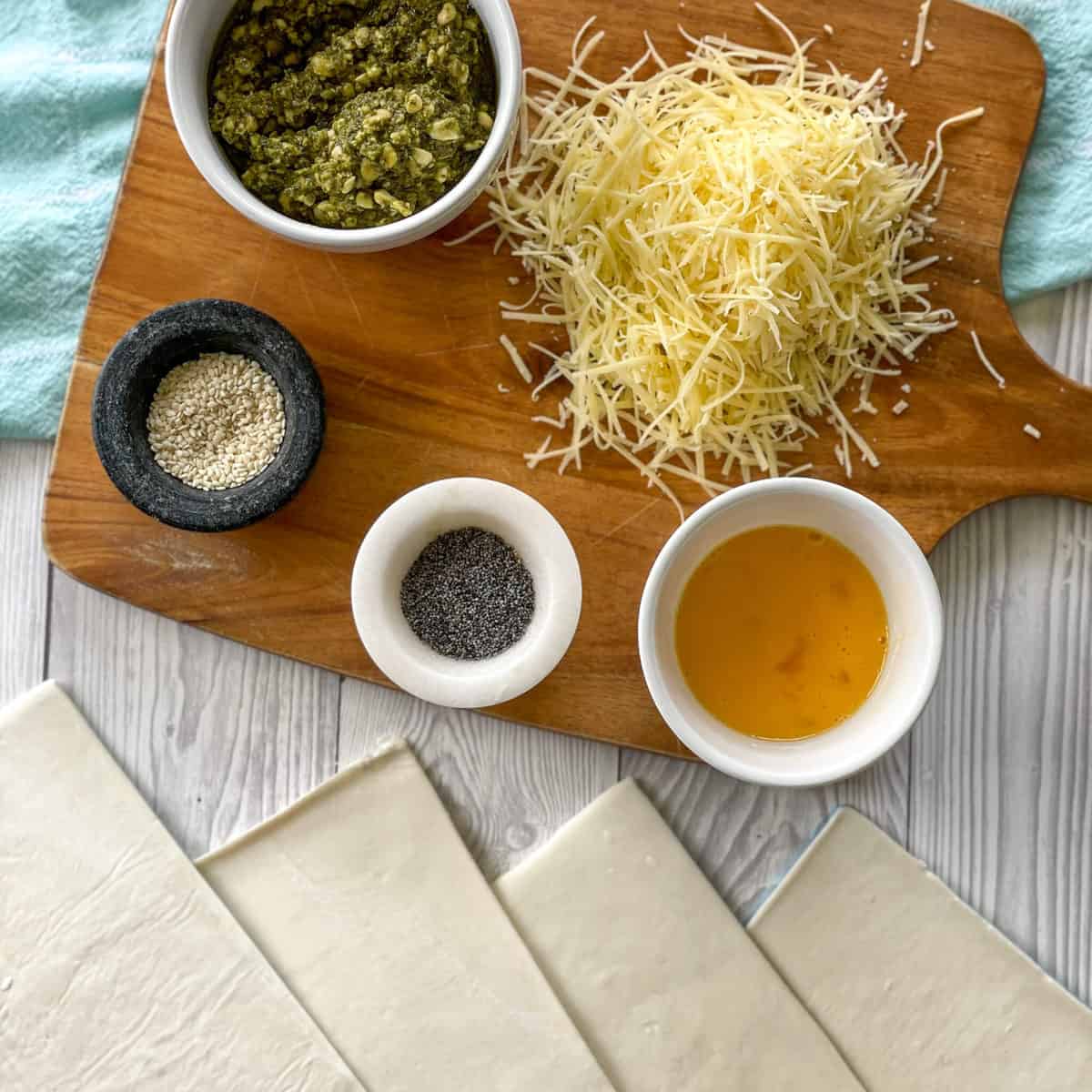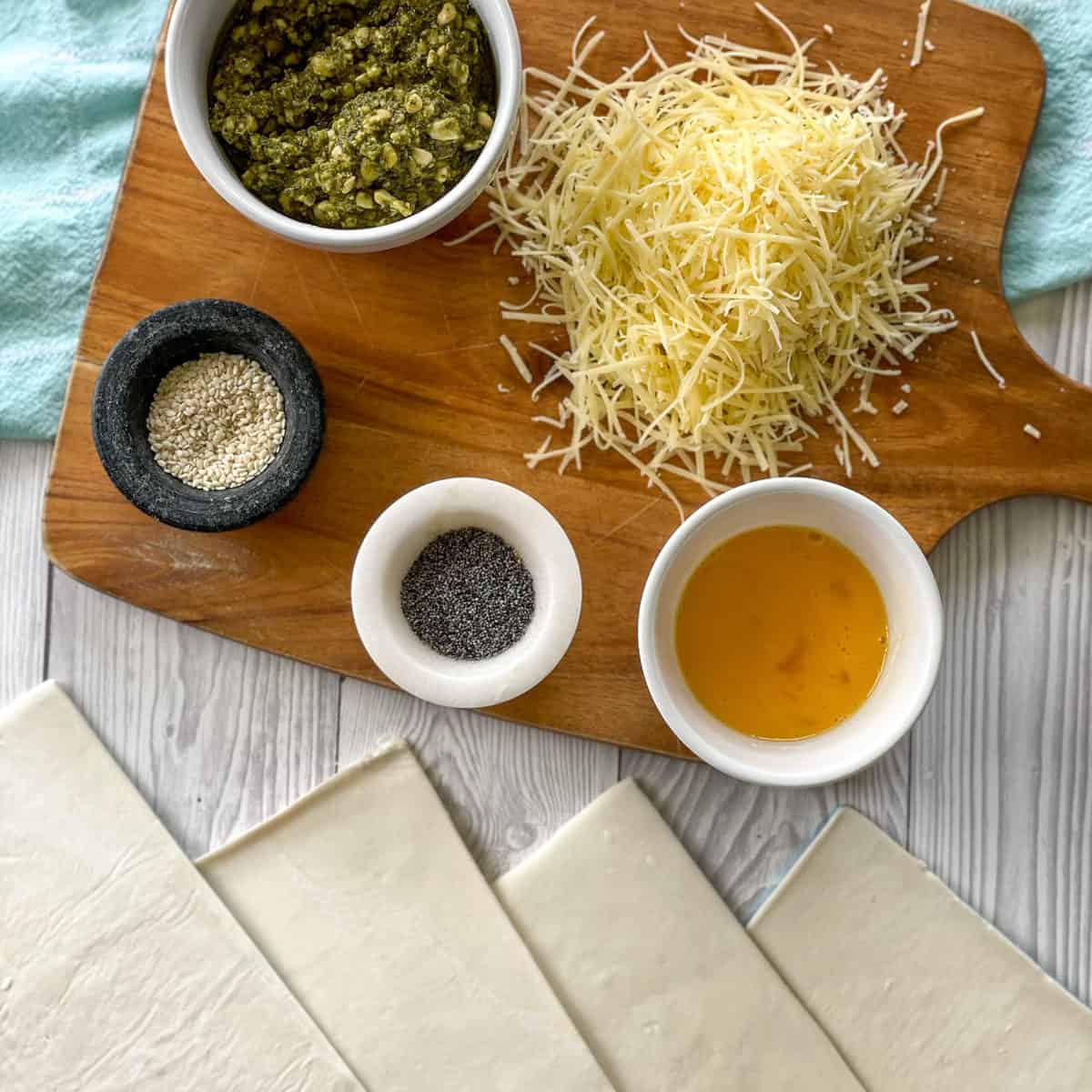 I have jazzed mine up with poppy seeds and sesame seeds, but they are not required if you do not have them on hand, they simply provide an added flavour and look nice.
The method is so simple. I use ready rolled squares of puff pastry, the key is to ensure these have thawed completely to make the rest of the process easier.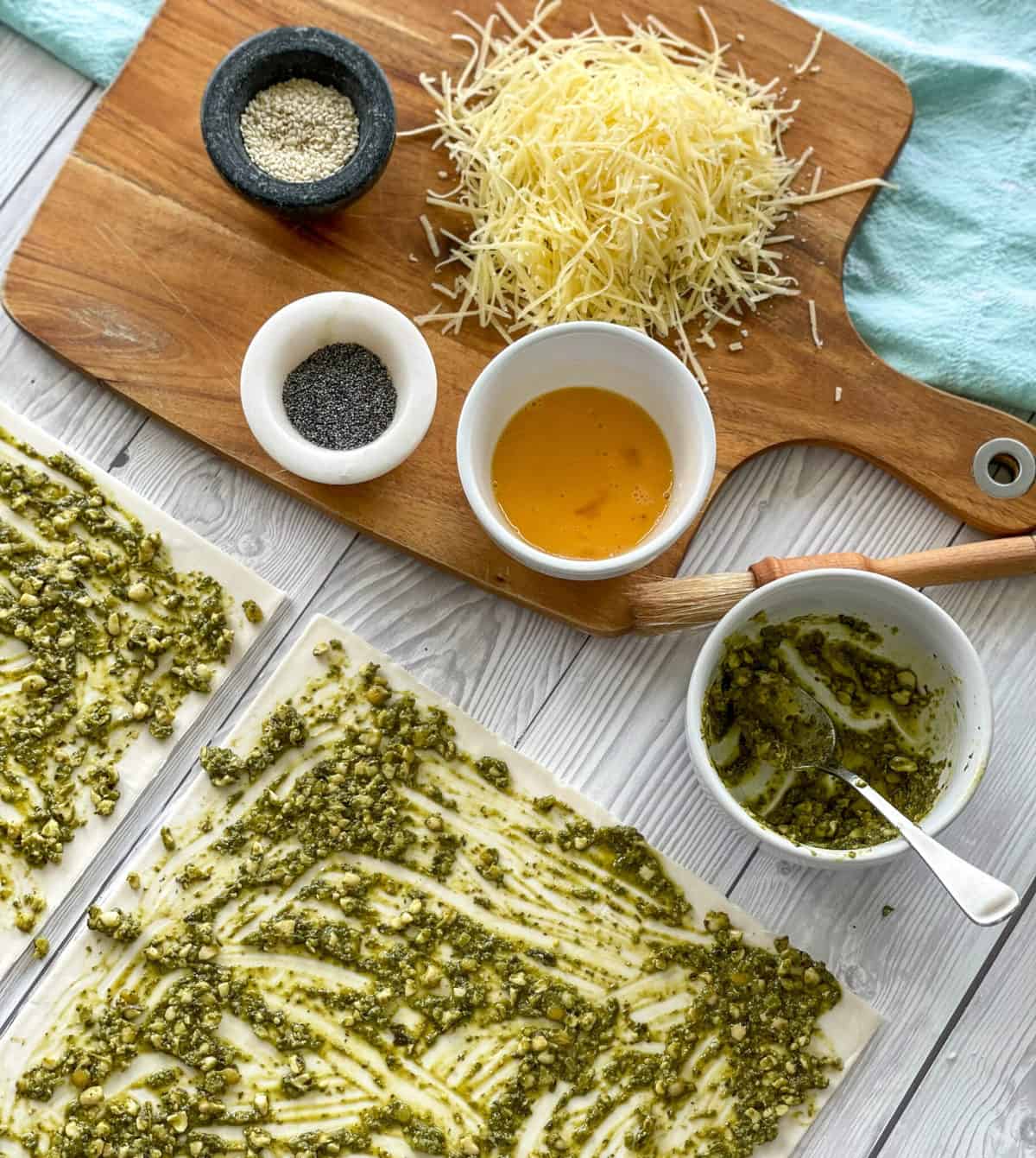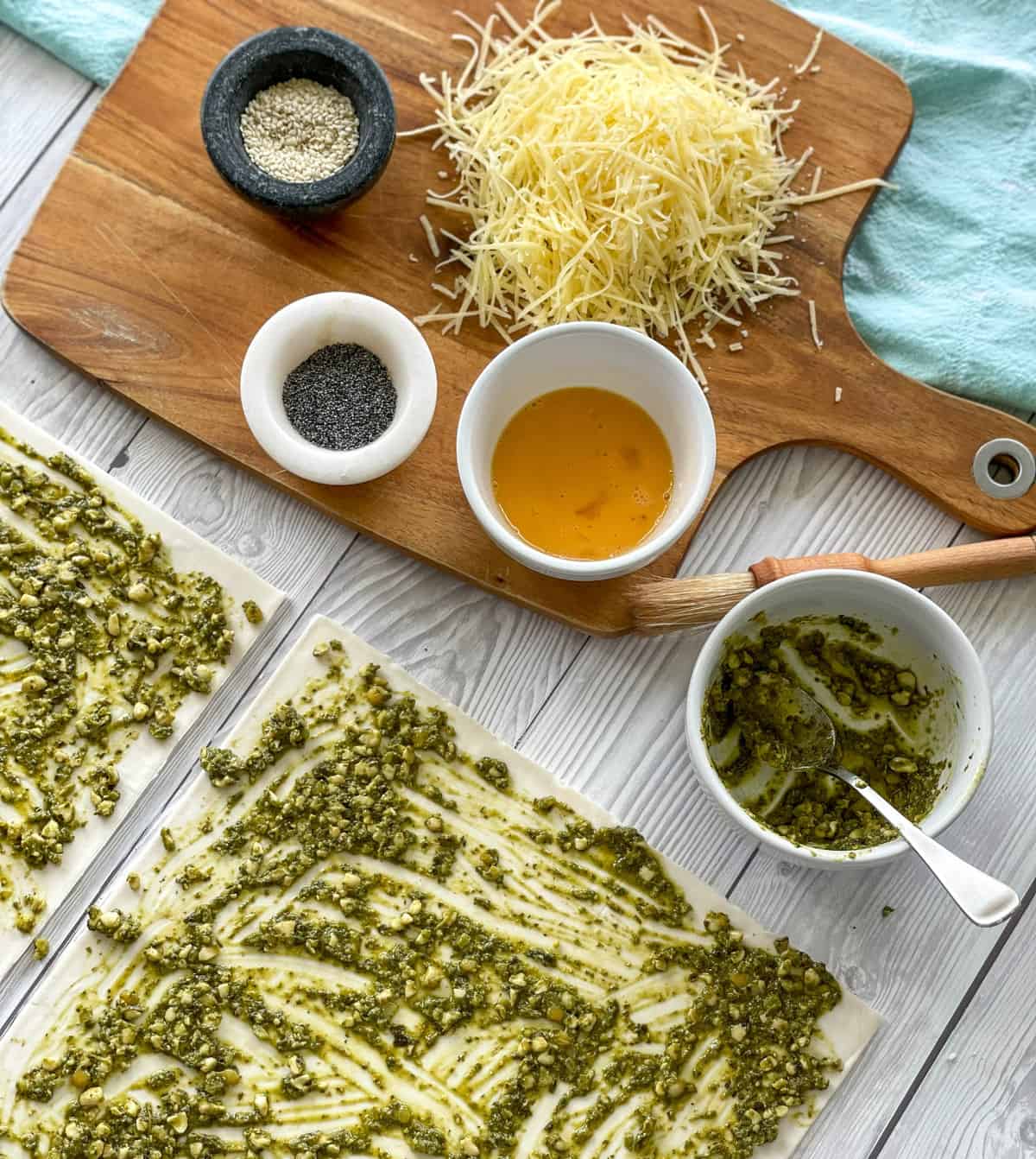 Have the oven trays prepared before you begin and a hot oven preheating.
Spread the pesto generously over the pastry and sprinkle with the cheese of your choice. Place a second sheet of pastry over the top then using a really sharp knife slice into thin slices, ideally no more than 1 cm.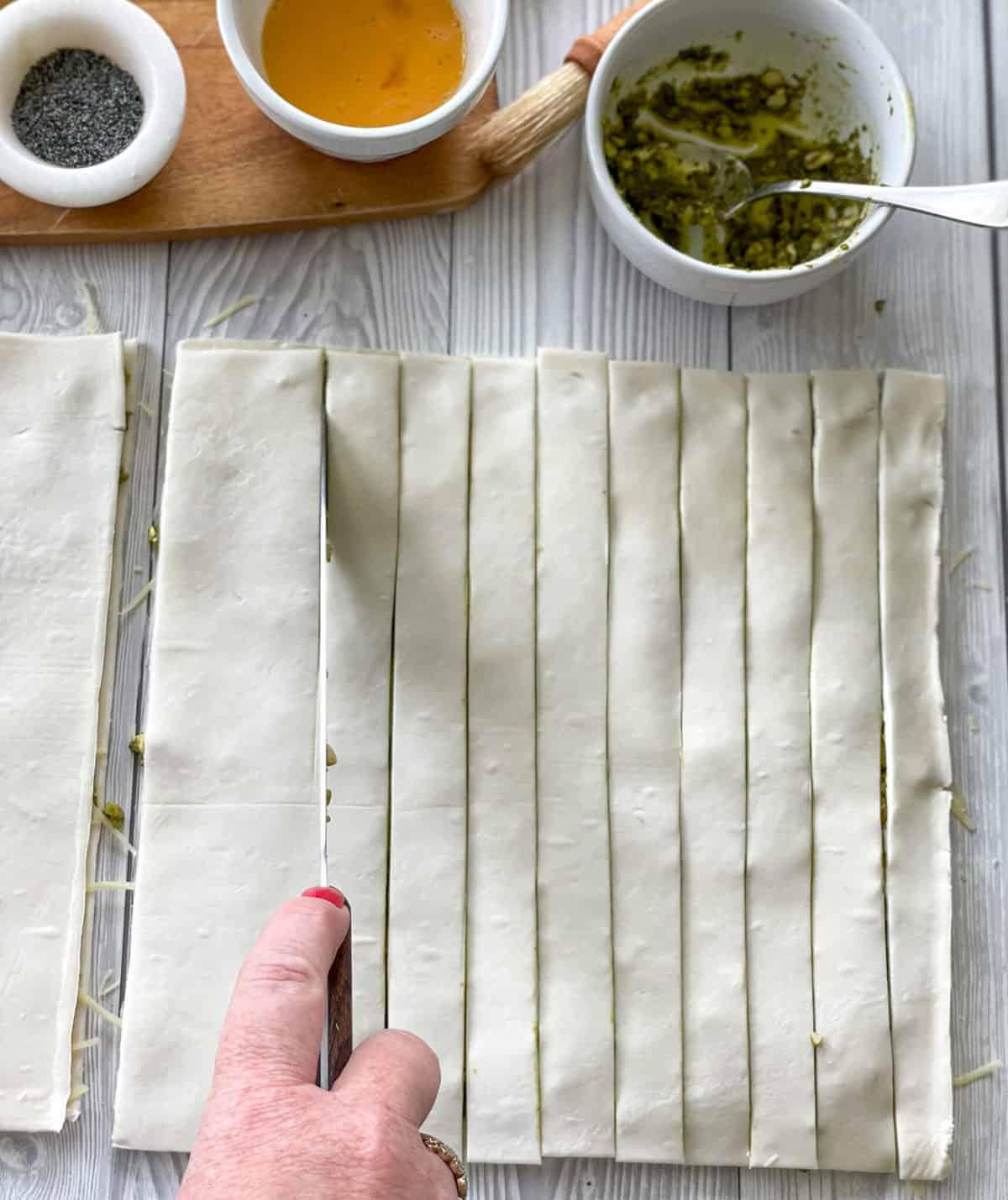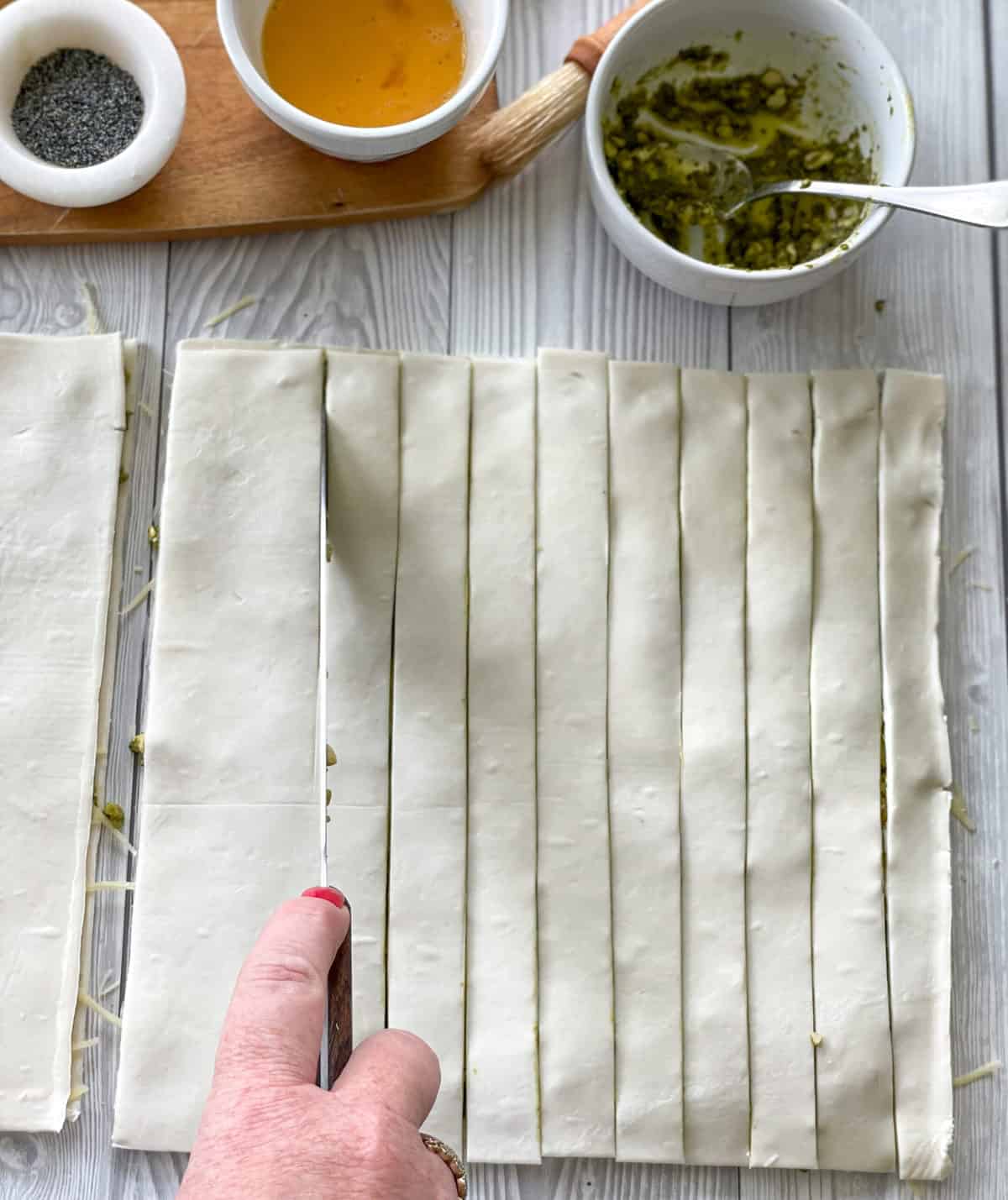 Once these are sliced you take each end of one narrow strip and holding each end firmly twist in opposite directions to form a twist. It may seem as though the pieces will separate but once you being the twist these hold together. Twist a good few times to create a lovely shape.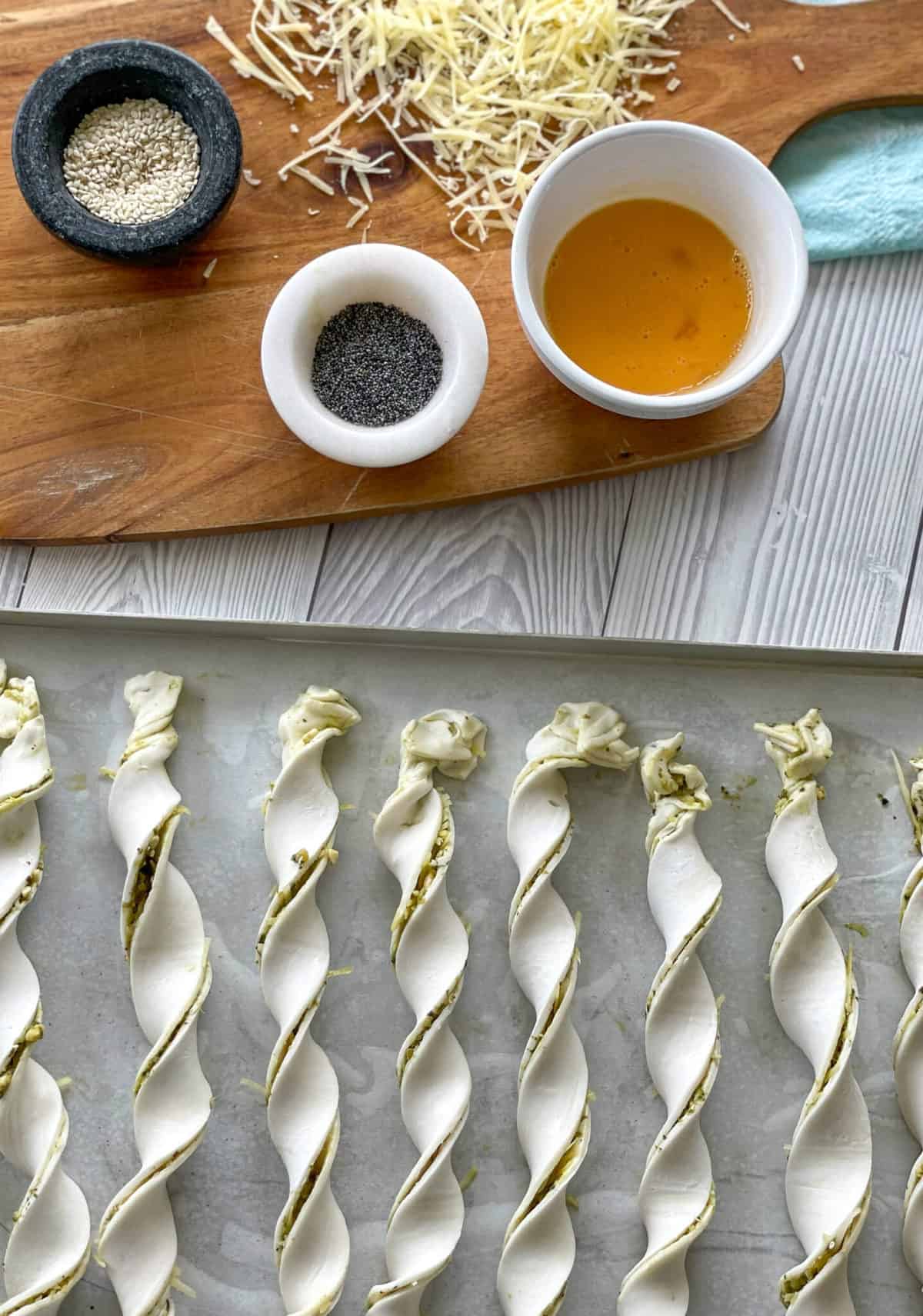 Once twisted pinch together the ends or fold them over slightly to seal and place on the prepared baking tray and repeat with the remaining strips of pastry. Some can start to loosen so simple re-twist them into tighter spirals.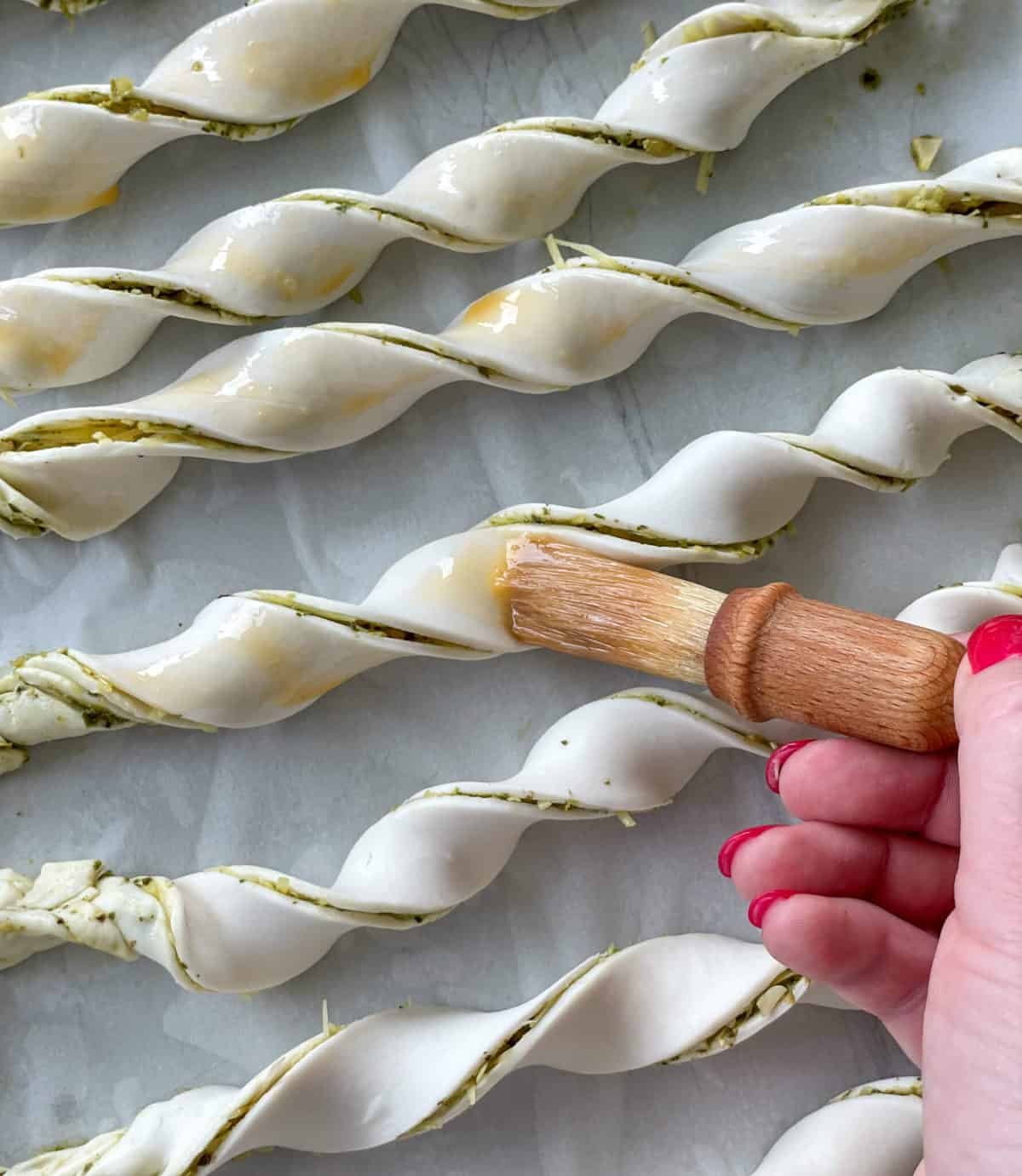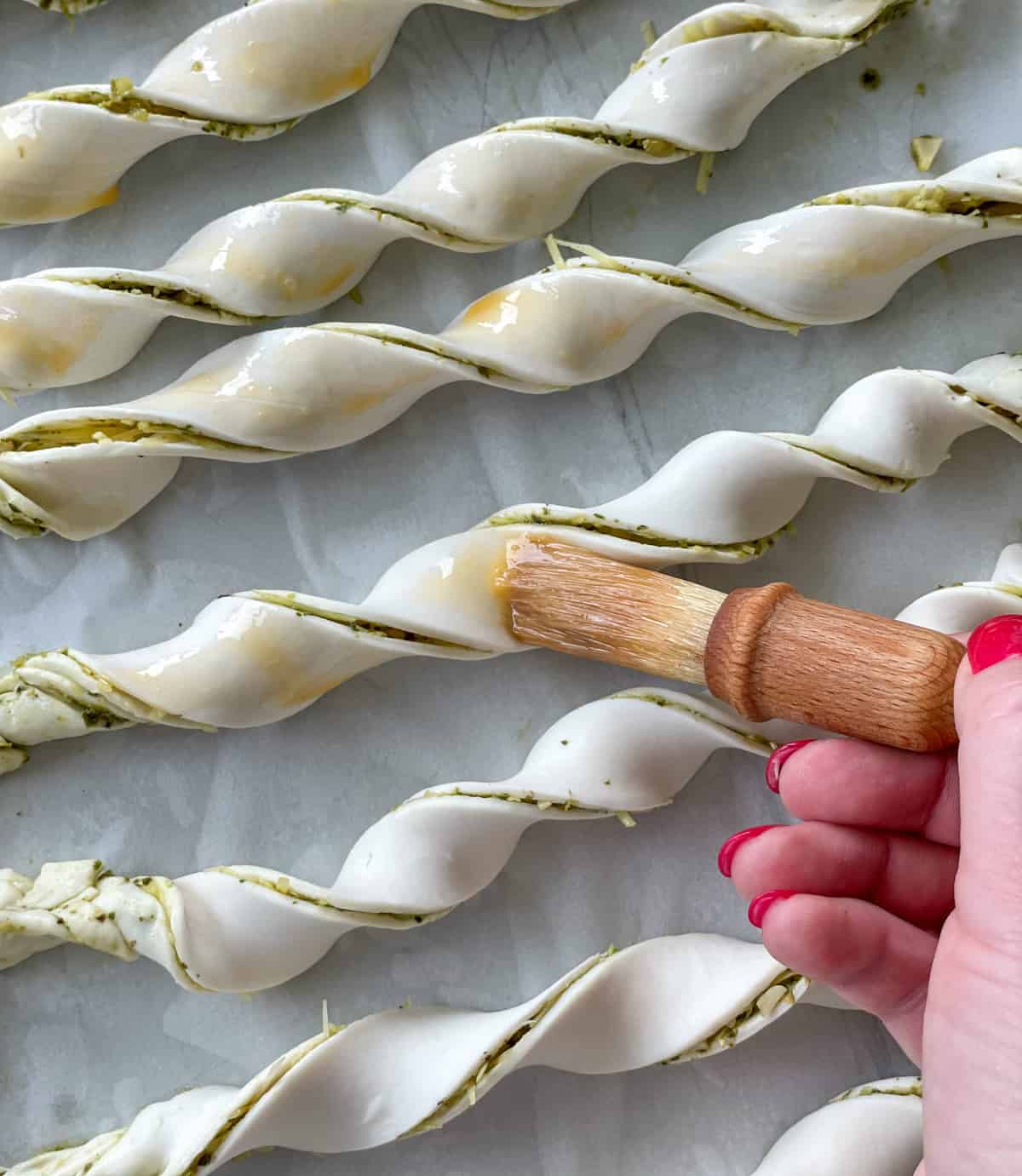 Then brush over an egg wash, and I have used both sesame seeds and poppy seeds and an extra sprinkle of parmesan on these to finish them before baking in the oven until crisp and golden brown.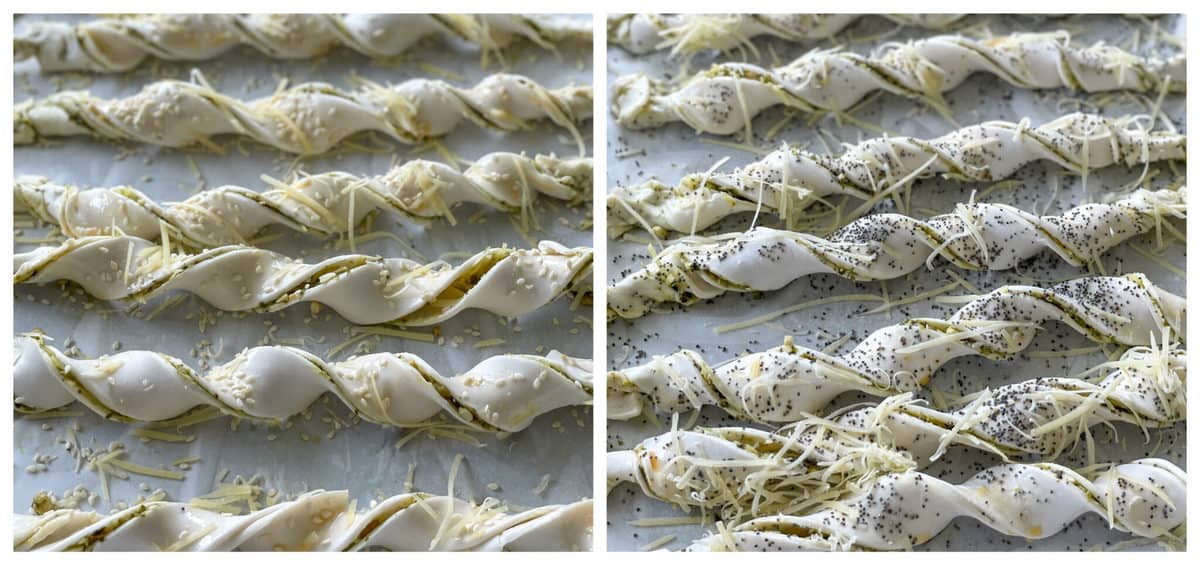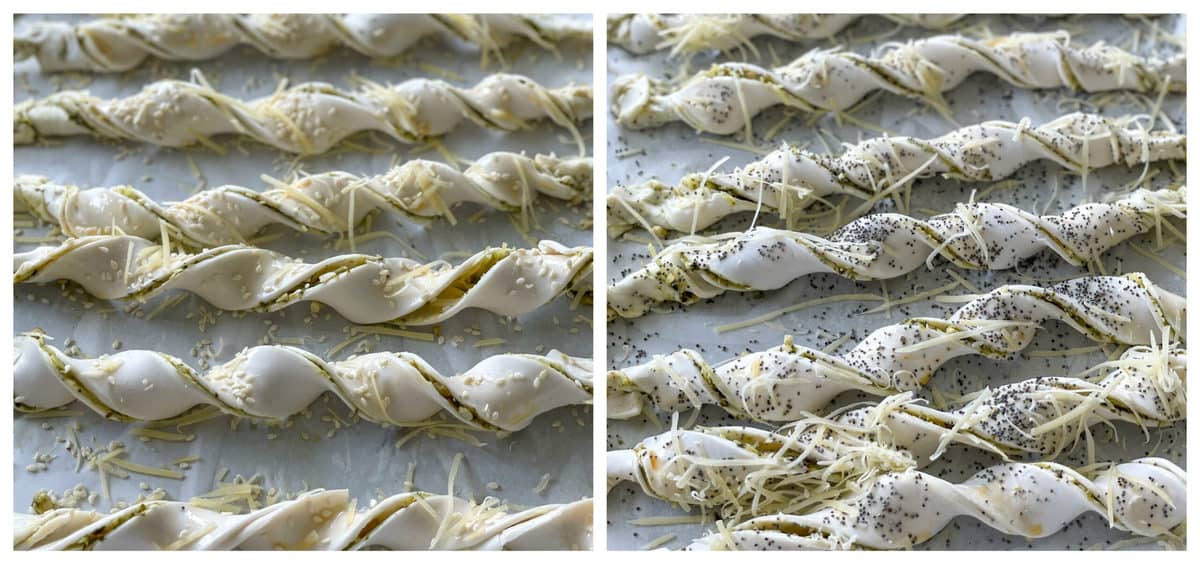 These can be served warmed or cold. They store well in an airtight container. I have used both store bought puff pastry and store bought pesto, you are welcome to make your own from scratch of course!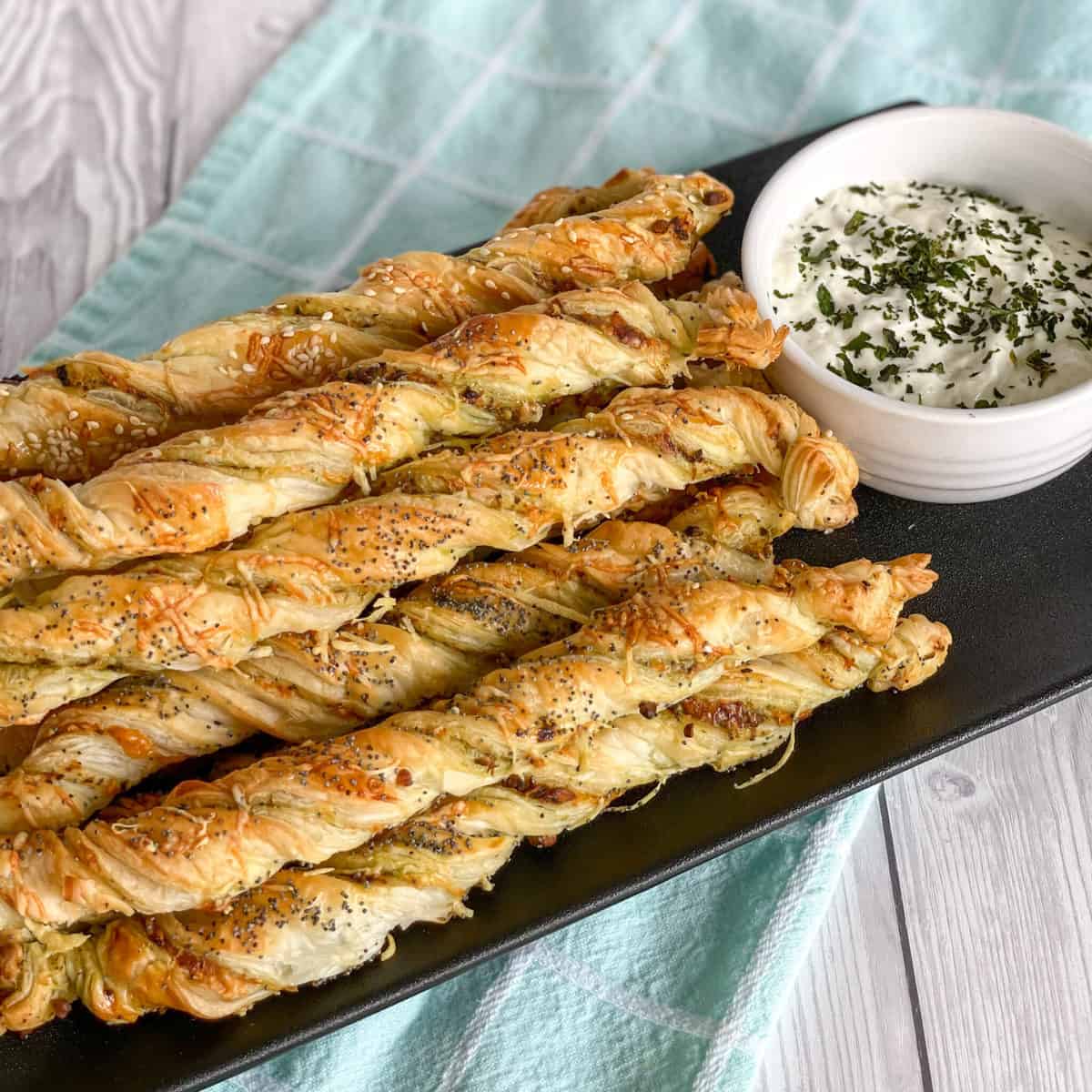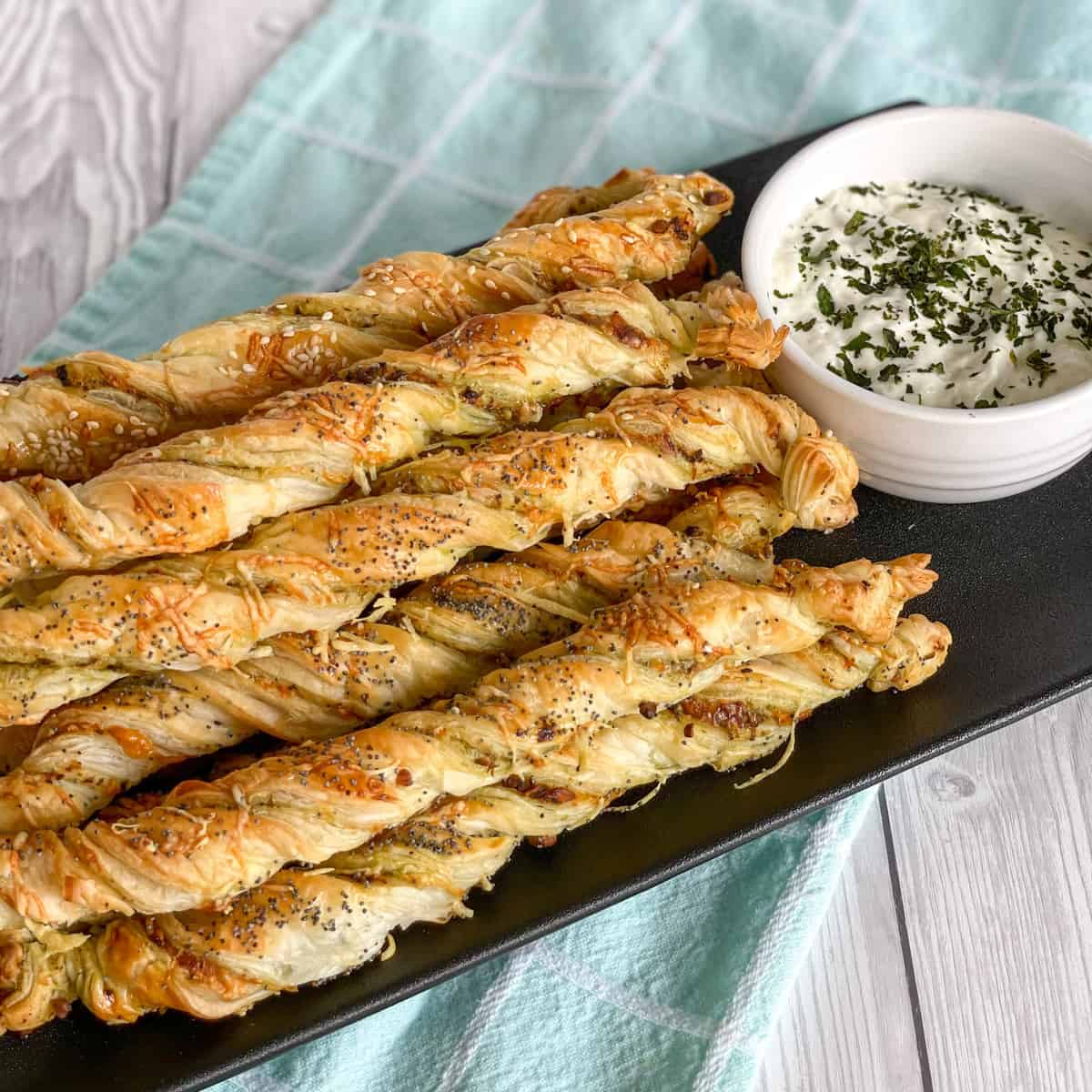 If you are a fan of pastry treats check out these lovely Savoury Palmiers, simple and delicious.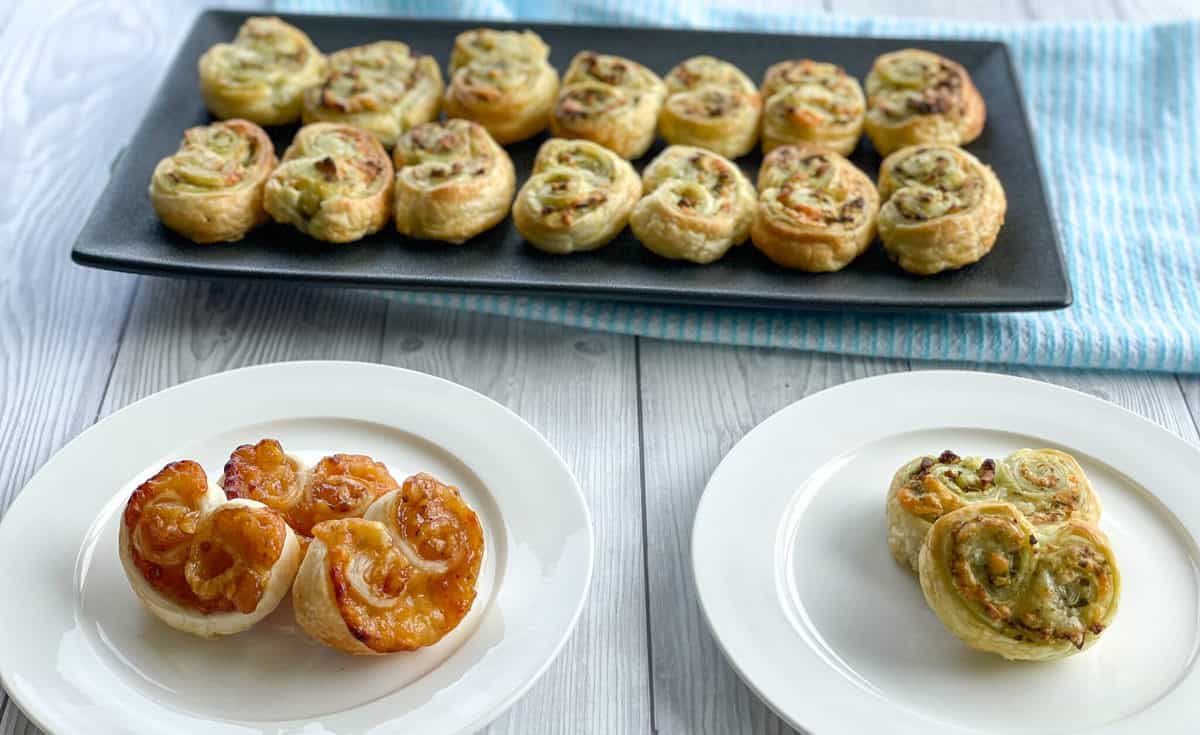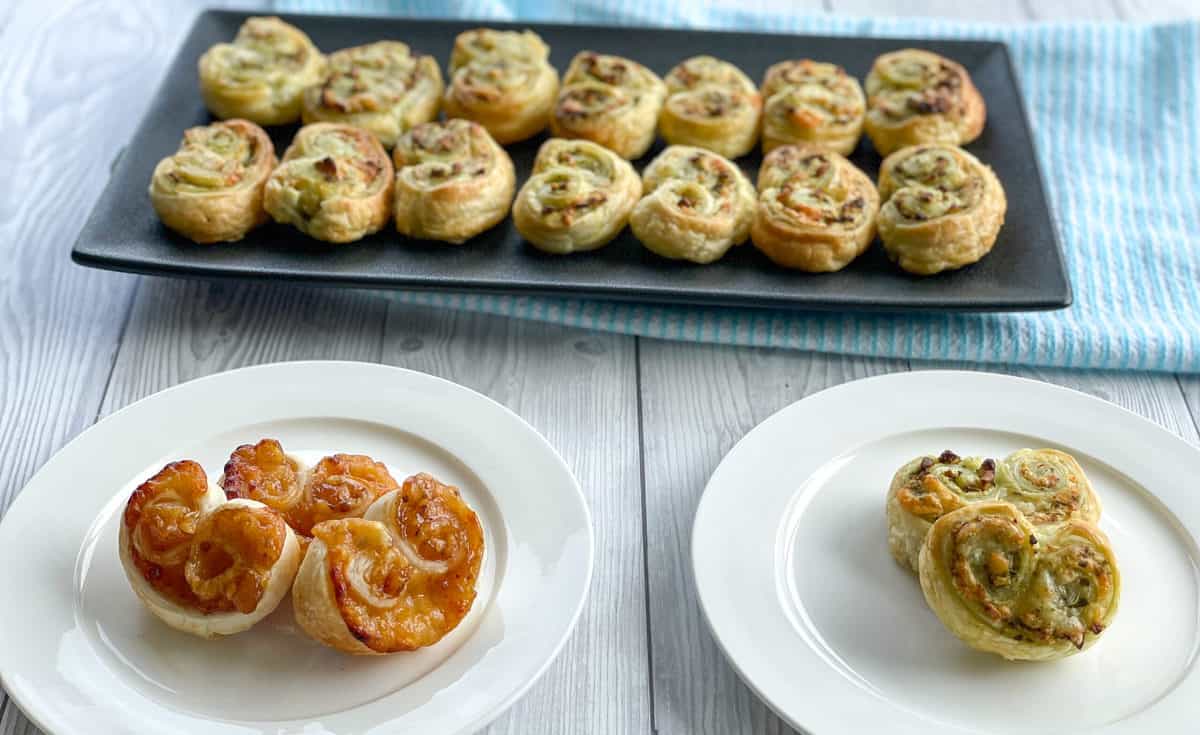 Here is the easy recipe for Cheese & Pesto Pastry Twists
I cannot wait to hear what you think of these, I look forward to hearing if you try them.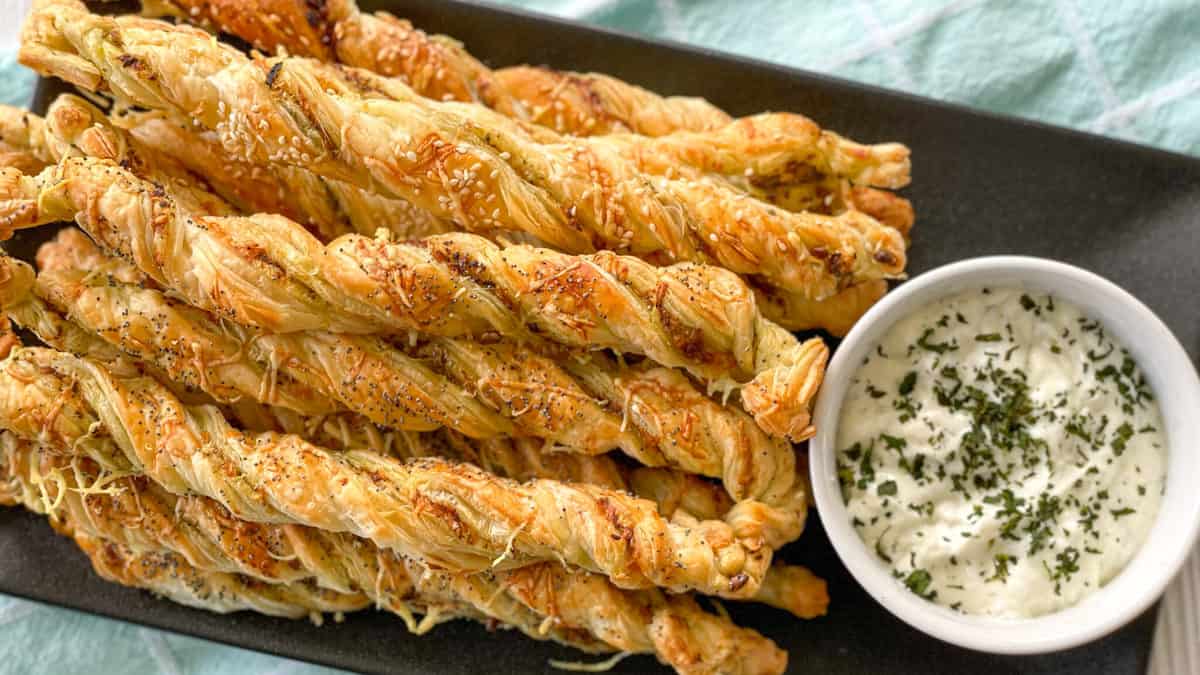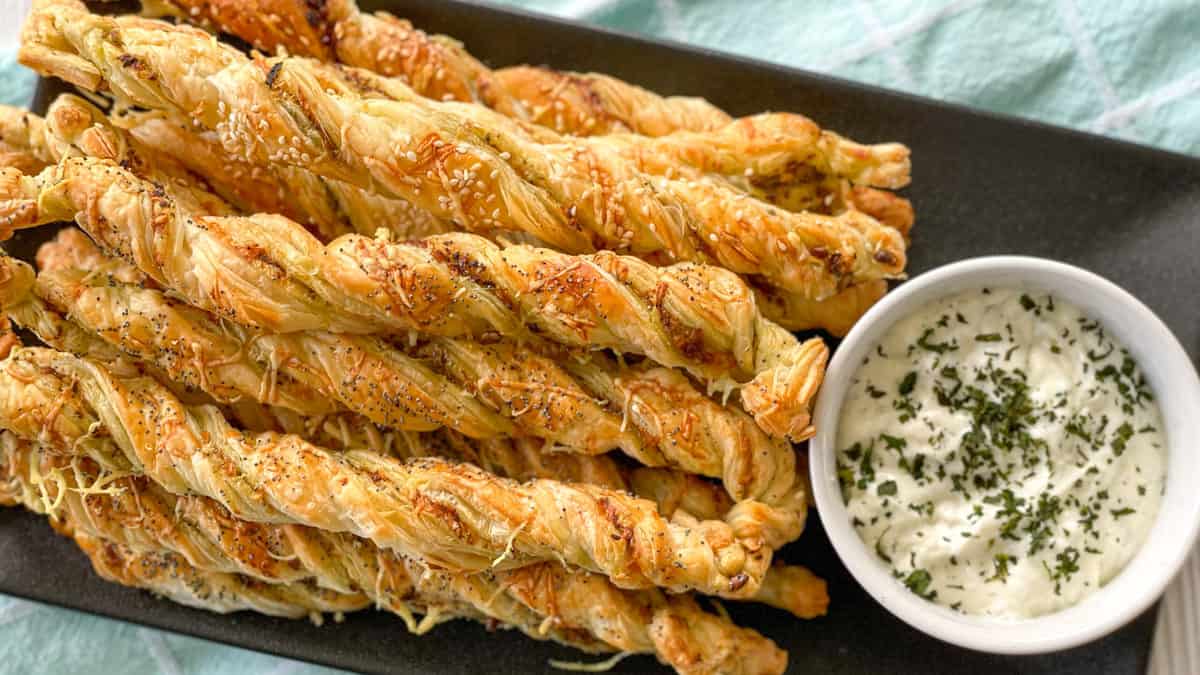 Thank you so much for stopping by to check out my latest recipes on my blog. If you are not already, be sure to follow me on Facebook or Instagram for more deliciousness, and you can register your email in the subscription box below to receive all my recipes as I publish them.
Pin It! Pinterest