A quick and delicious snack that is super versatile and looks cute too, I hope you enjoy these Savoury Palmiers!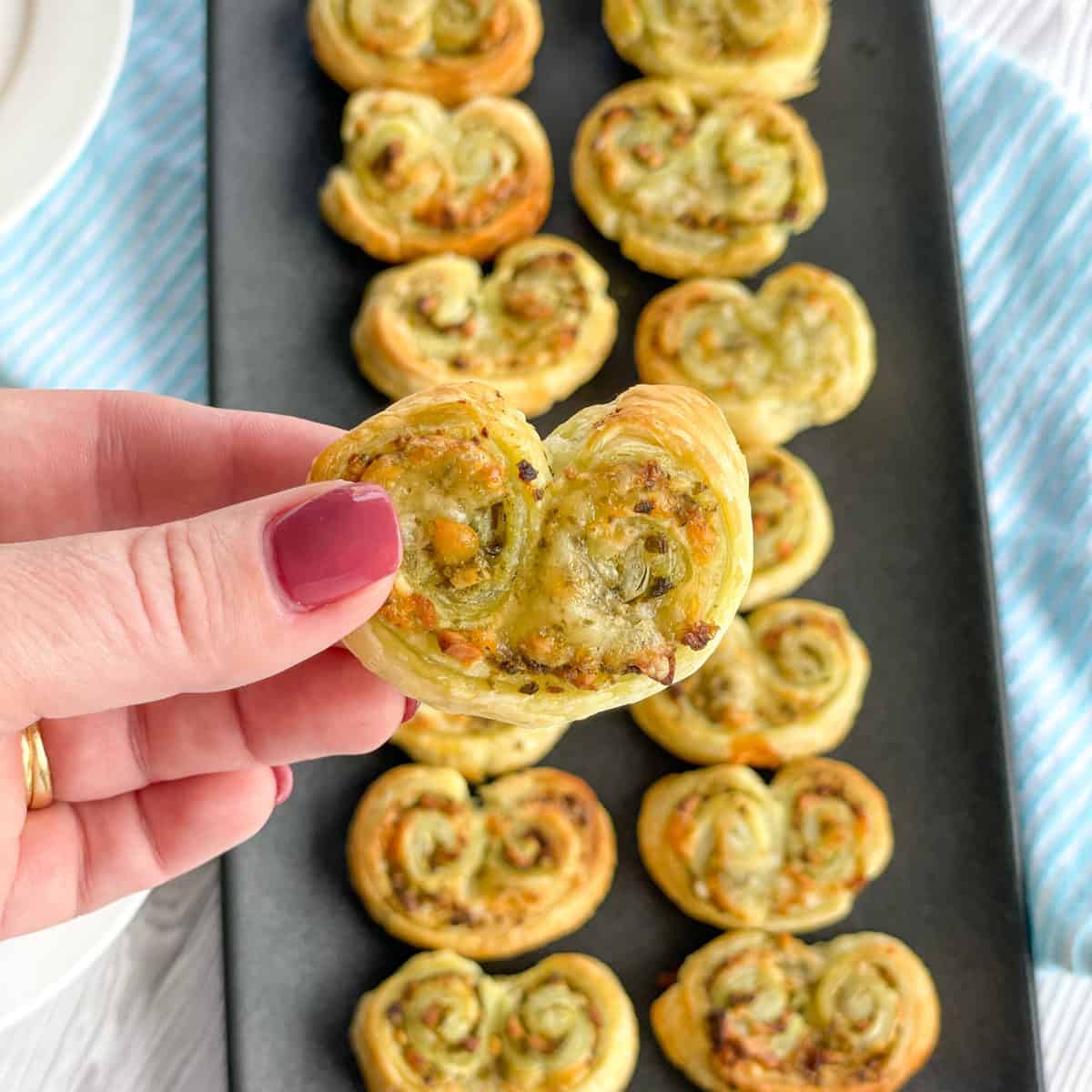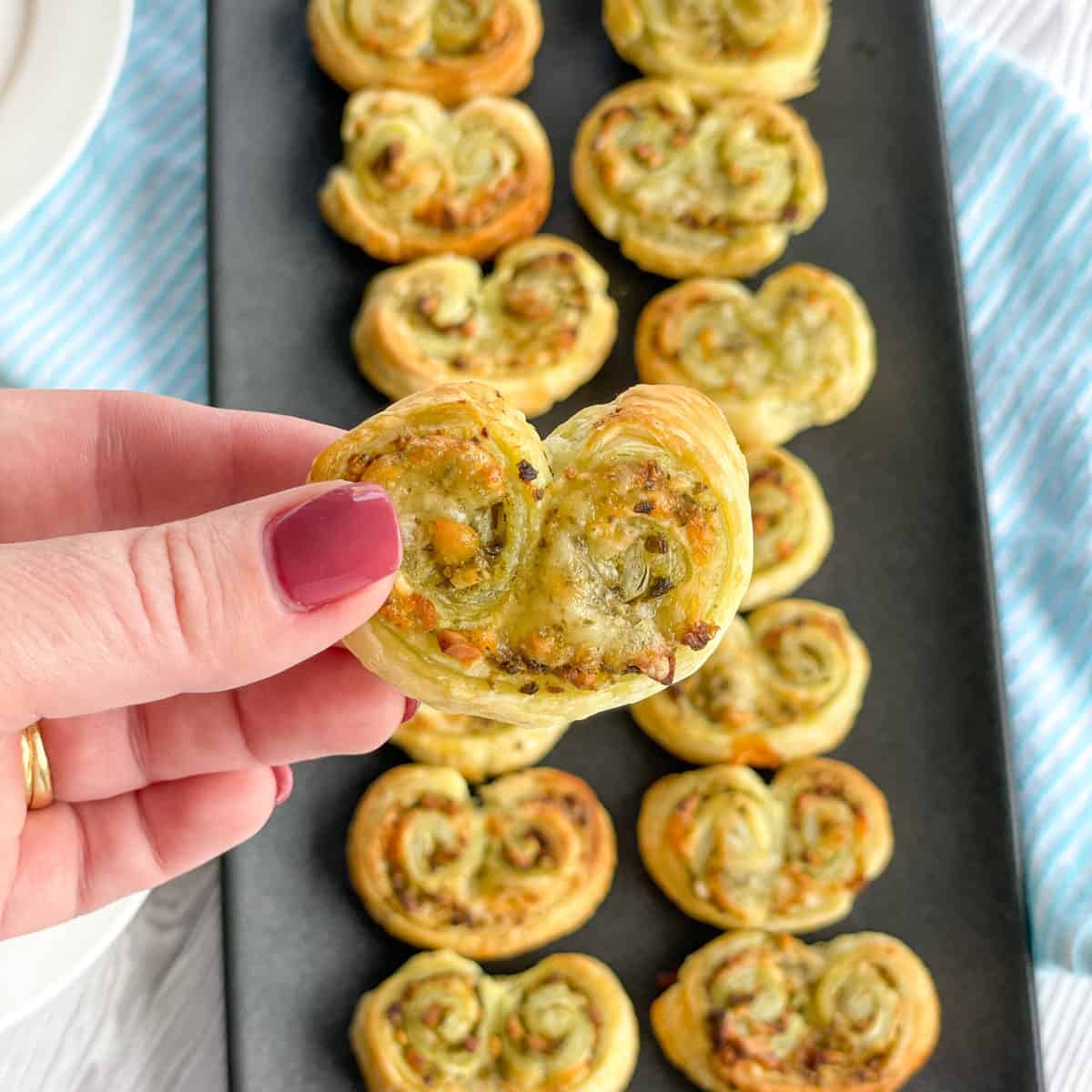 This recipe contains products provided by Countdown Supermarkets, all opinions are my own
Delicious puff pastry Palmiers, a lovely 3 ingredient recipe that is so easy to make. Today I have made them with both pesto and sweet fruit chutney, but the options for flavours are up to you. Sweet Chilli Sauce, Cranberry jelly, caramalised onion chutney and more are options, I wonder what you will use?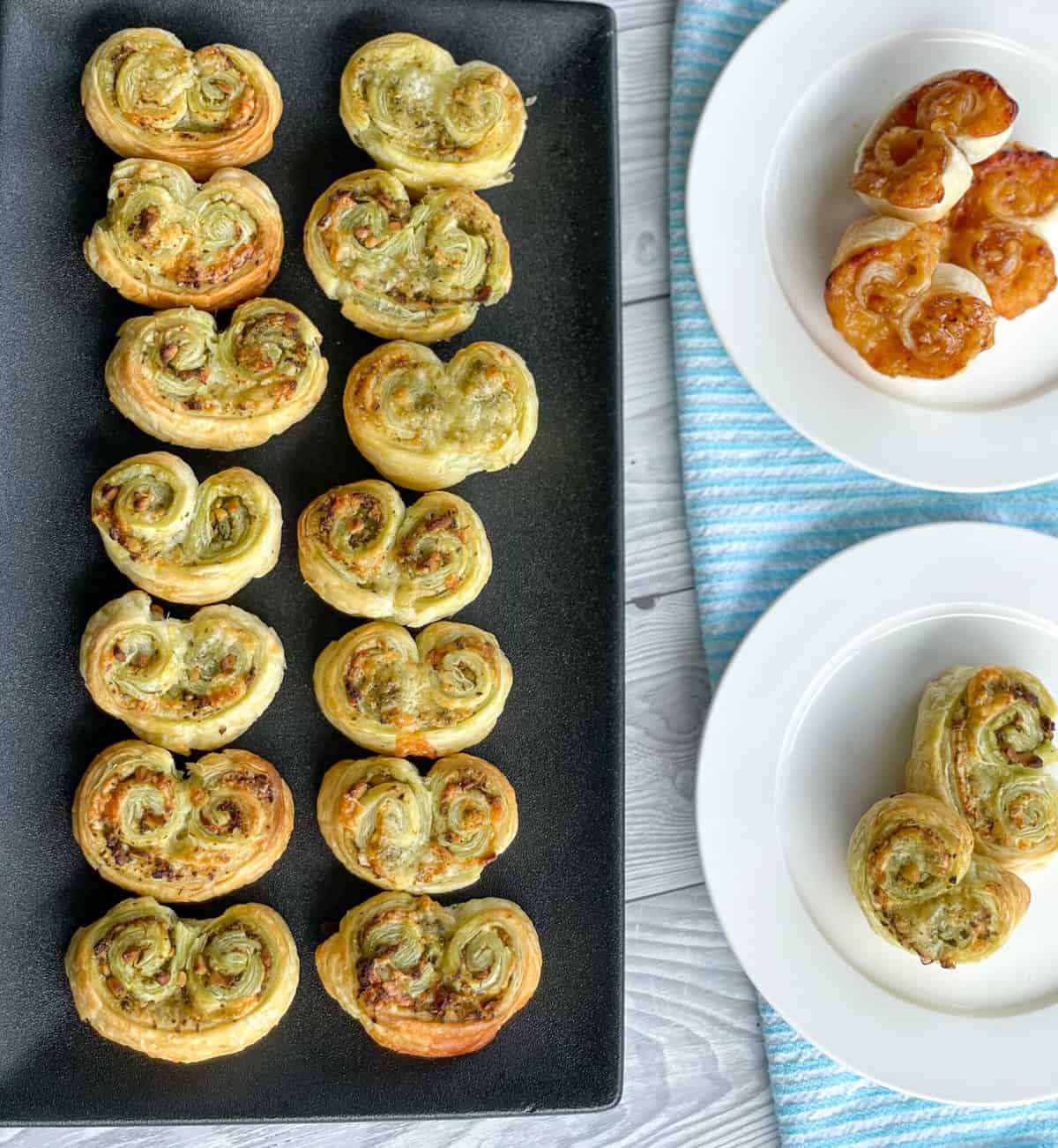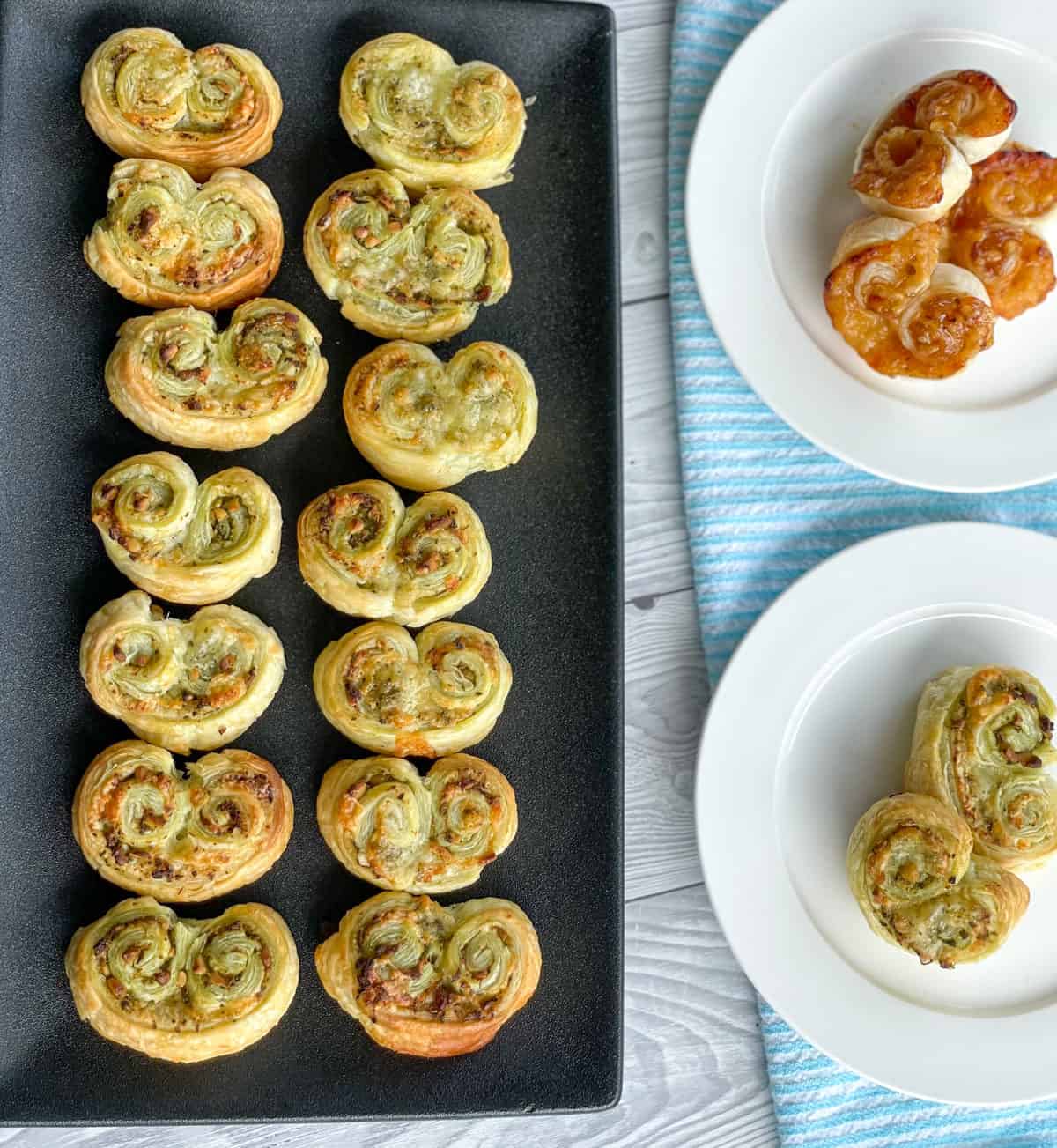 What are Palmiers?
Palmiers are made of puff pastry and baked. Palmier is the French word for Palm Tree as once made they resemble palm leaves. They are also known by some as Elephant Ears or Palm Hearts due to their distinctive shape.
The shape is made by rolling two pieces of puff pastry towards each other and slicing portions to bake. It is believed these were invented in the early 20th Century.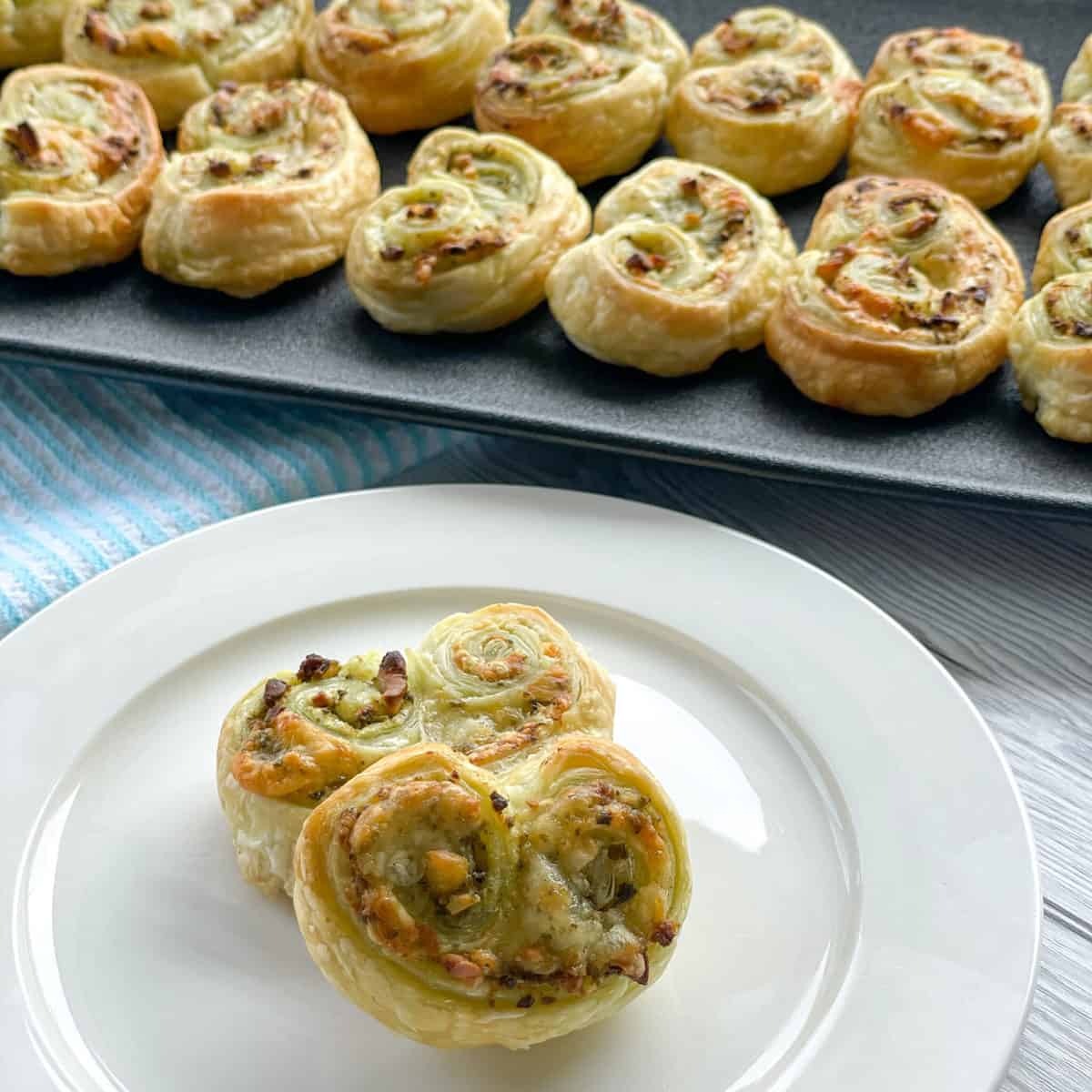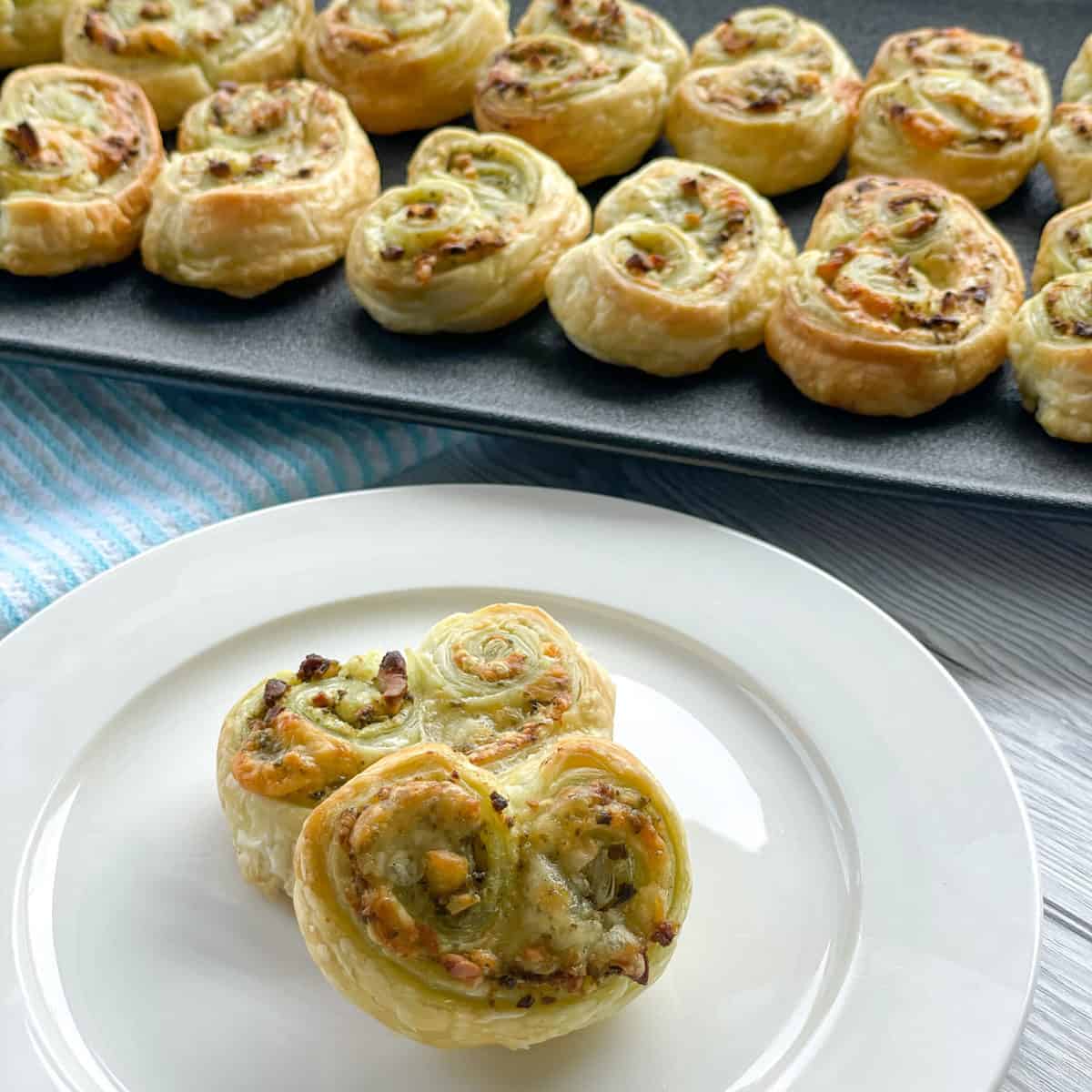 You can make these as both sweet or savoury. The traditional l version is a sweet one which you can find here
I like to have puff pastry sheets in the freezer as they are so versatile for pies, sausage rolls, scrolls and these Palmiers. We like making this recipe as it stores really well once made and are great for special occasions or even just lunch boxes!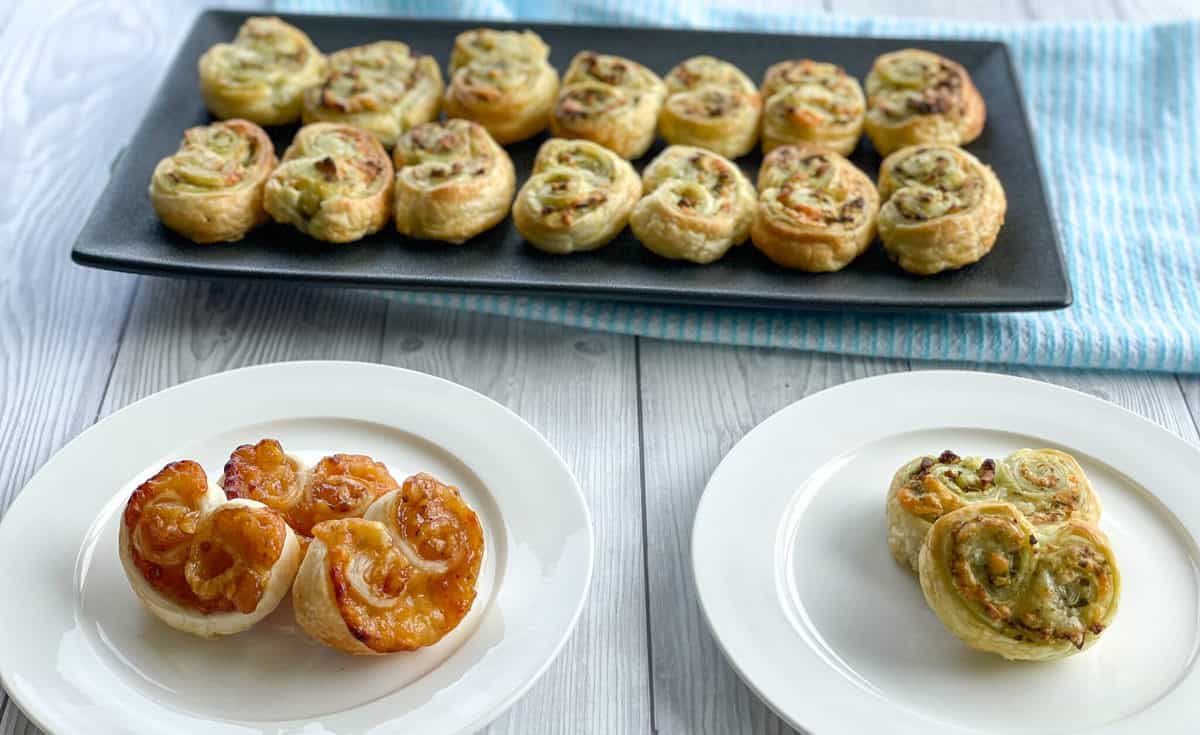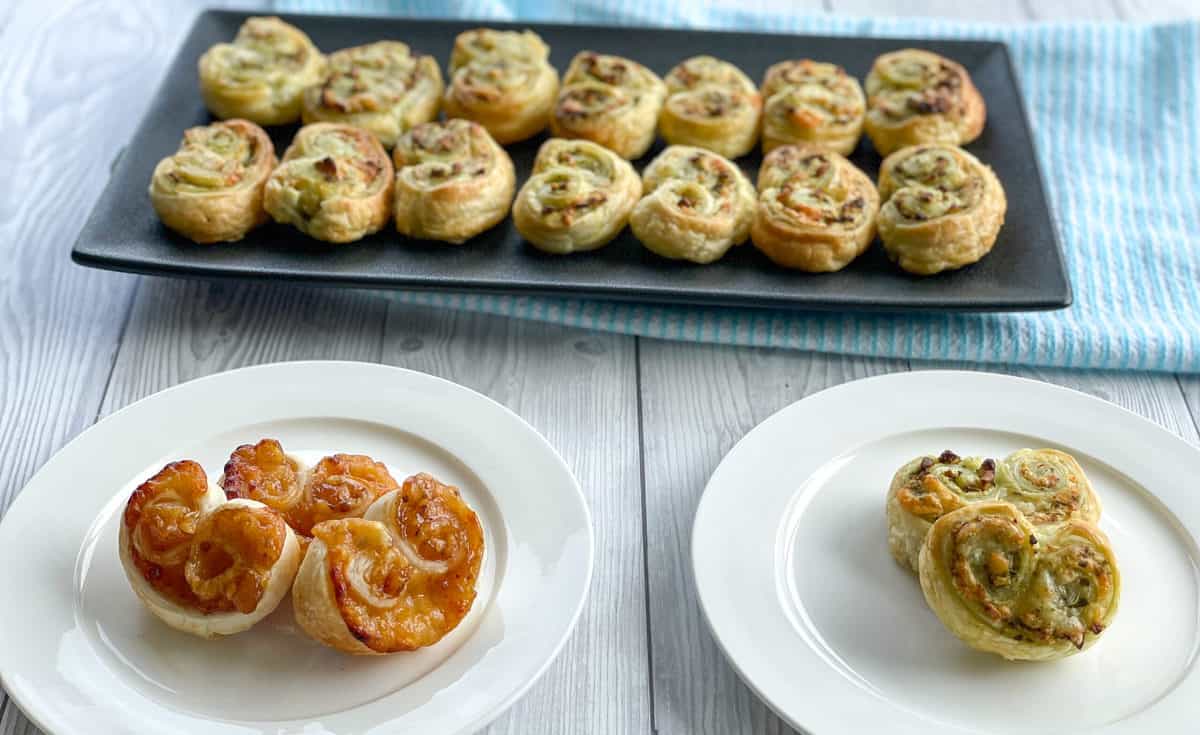 The ingredients are simple
Sheets of Puff Pastry

Pesto or Sweet Fruit Chutney

Cheese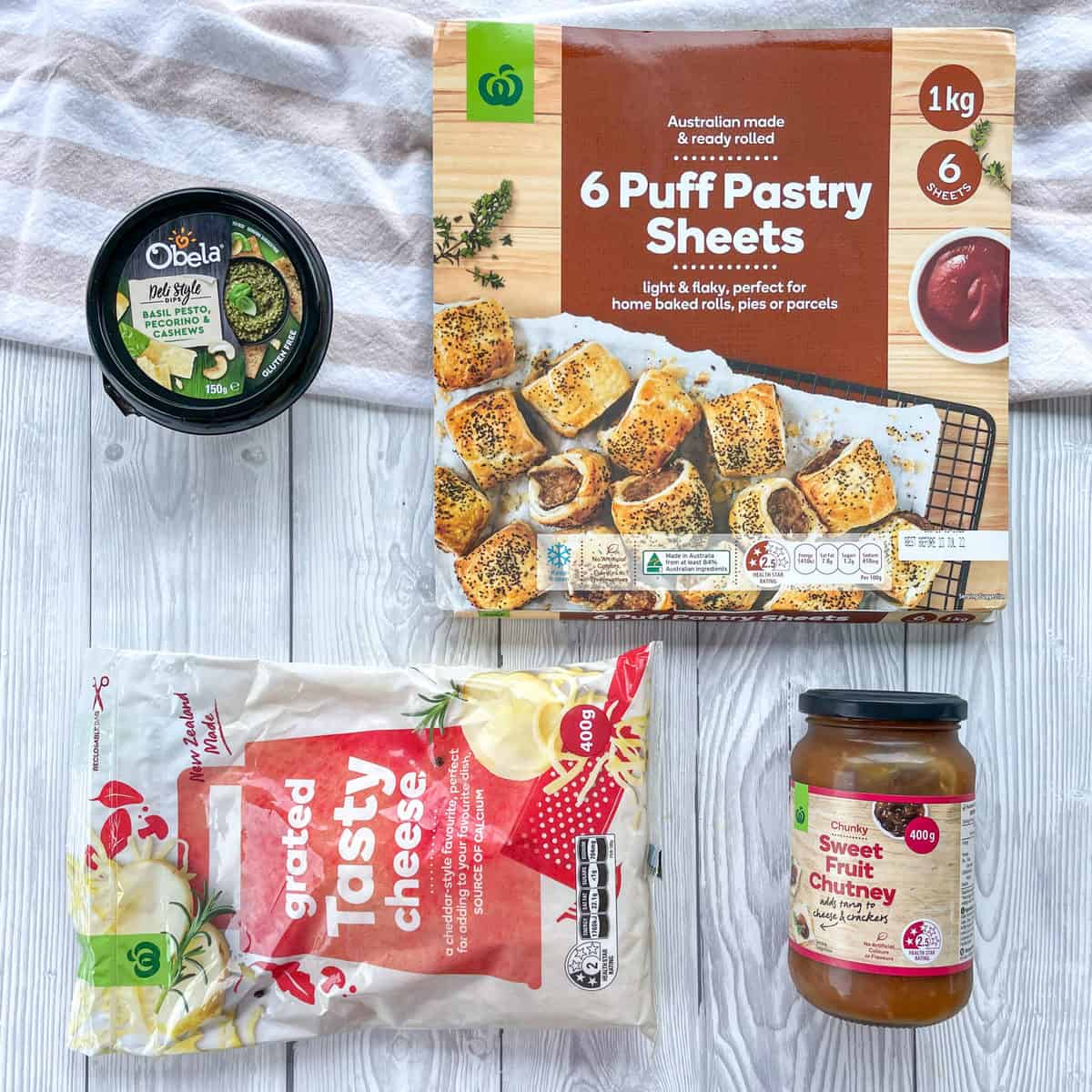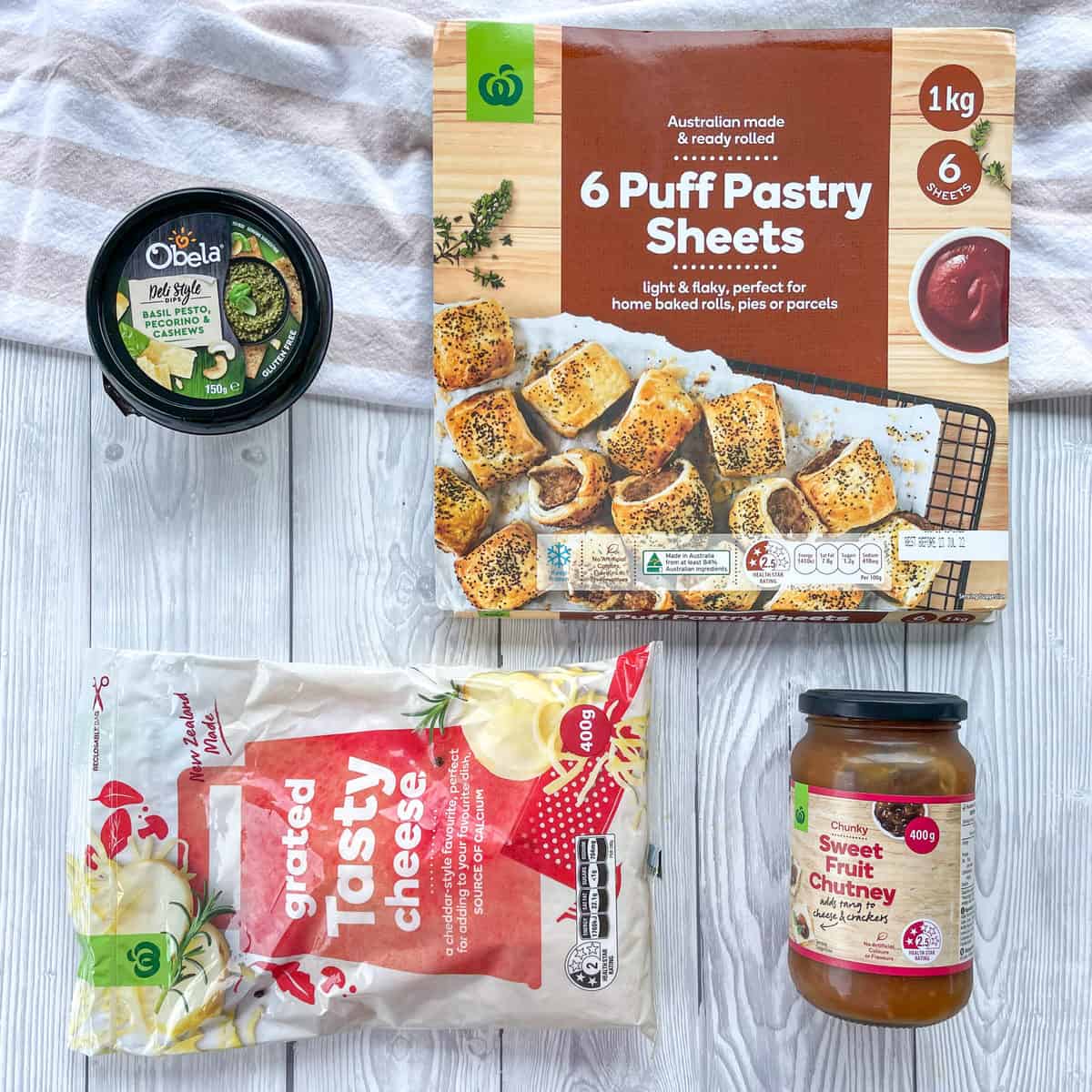 The method is very easy, a little fiddly but quick. You also need to allow time for the dough to chill once rolled and I have a few tips to make these super simple for you.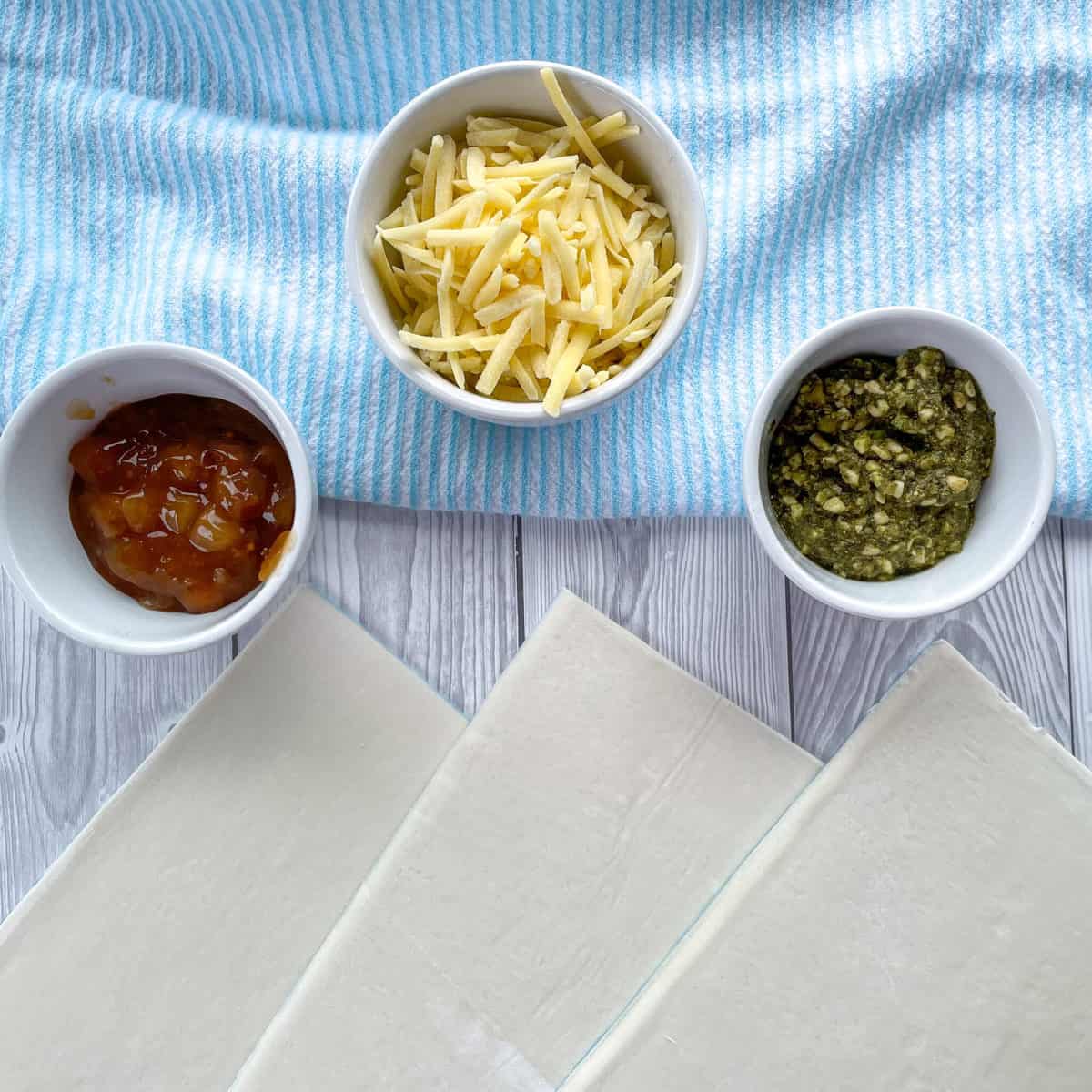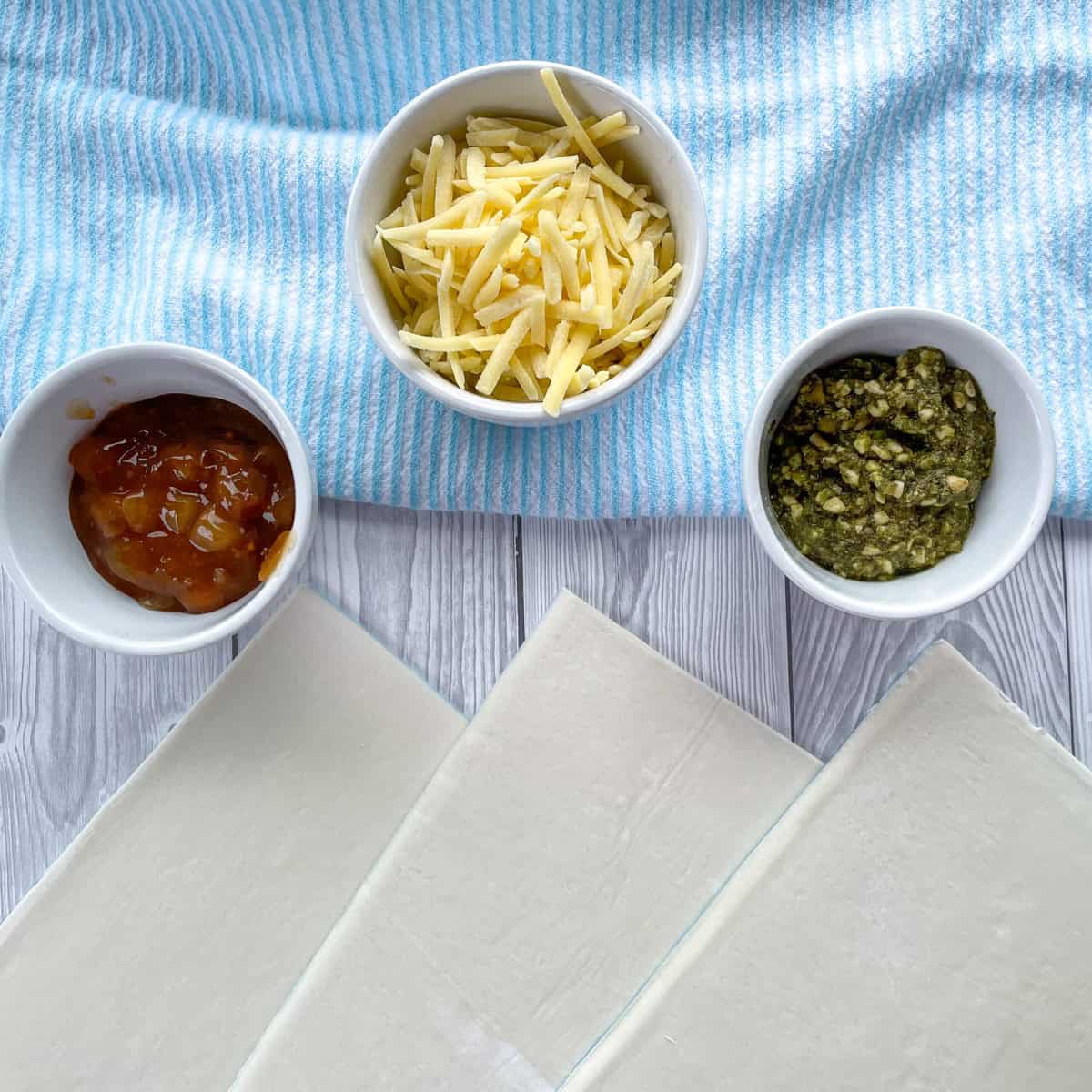 Usually palmier recipes call for puff pastry to be in a rectangular shape but I find they work really well with the usual square puff pastry sheets I use. You want the puff pastry to have thawed just enough to be able to roll it but still cold.
You do not want to overfill these as they look prettier the more times they can roll up, they are a more delicate snack than pinwheels.


What makes Palmier special is the shape of them, you achieve this by rolling each side tightly and firmly towards the middle of the dough. Once you have rolled them you firmly wrap each one in plastic wrap and chill for 30 minutes before slicing. I like to slice mine to be about 1.5 cm thick.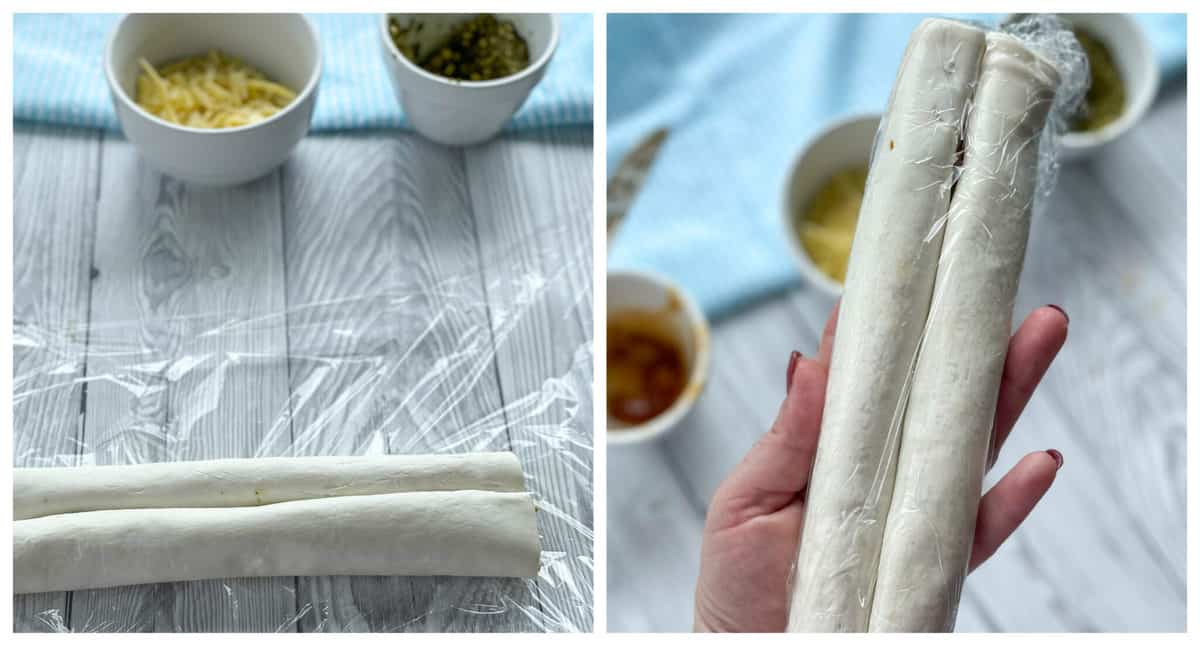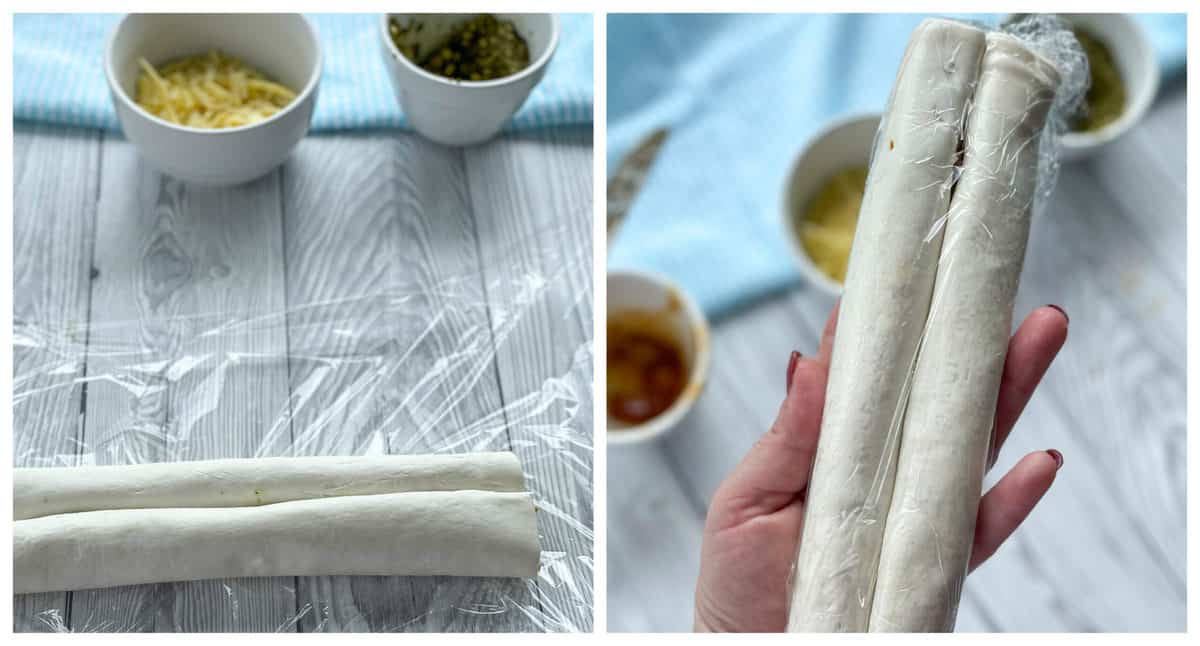 When you slice them they may unroll slightly but you can simple re-roll them so they are nice and tight and reasonably uniform.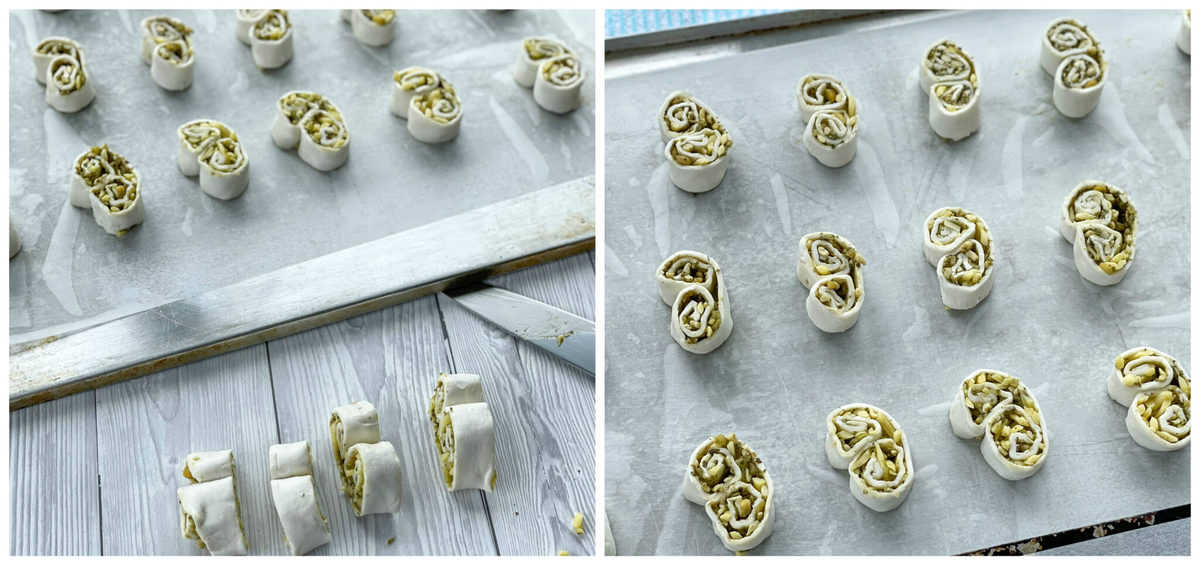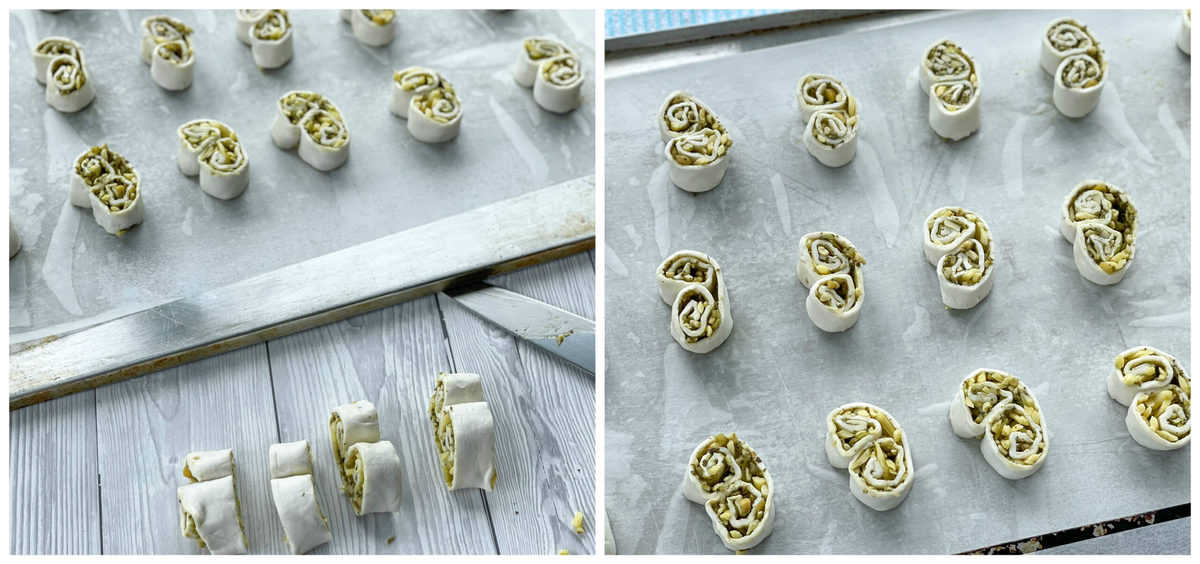 You then bake these in a hot oven until they are golden brown. I like to watch them carefully as I find they cook differently depending on the filling I use. You want them to be cooked through but not burnt.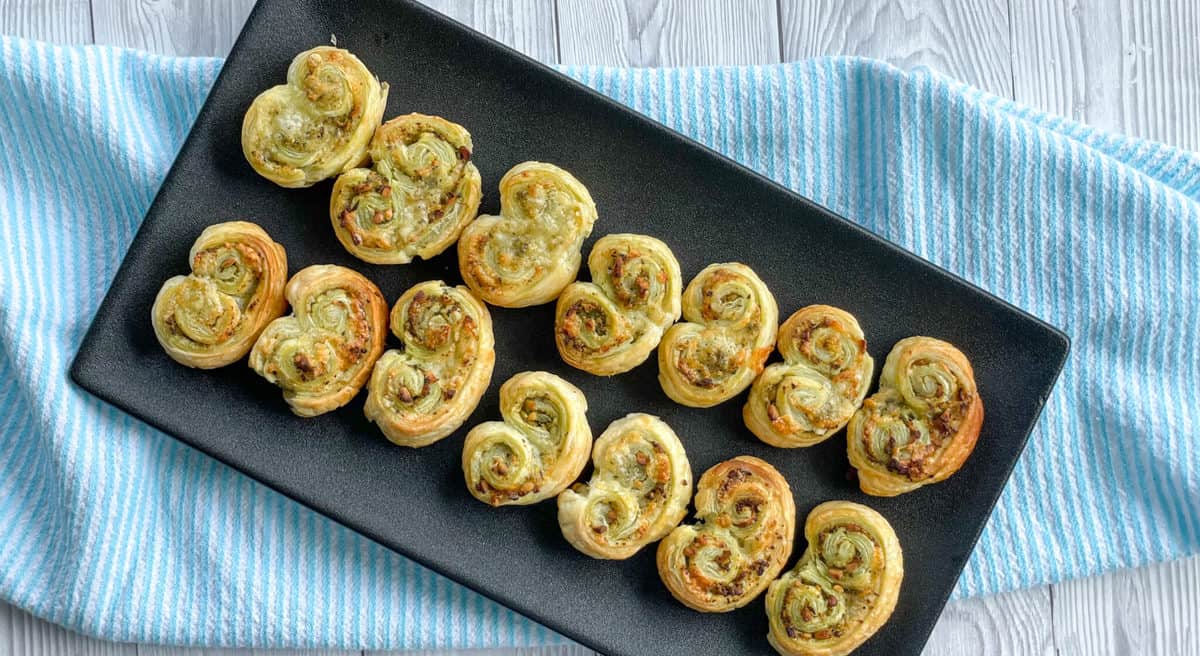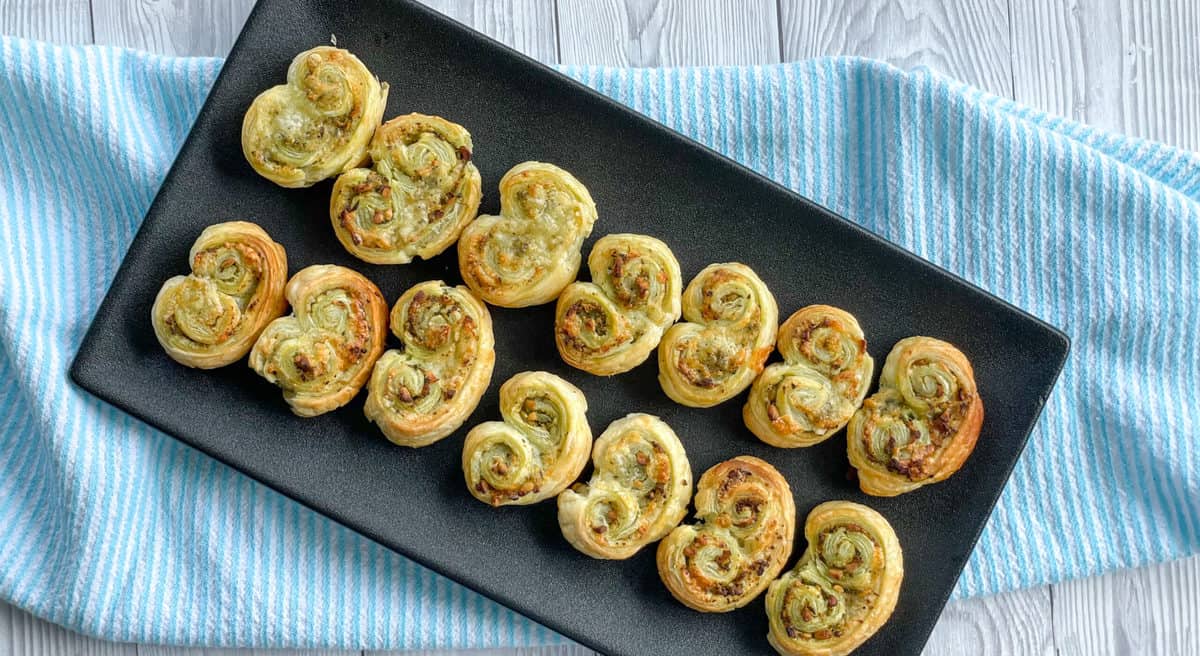 If you would like to try the traditional sweet Palmier you can check out my recipe here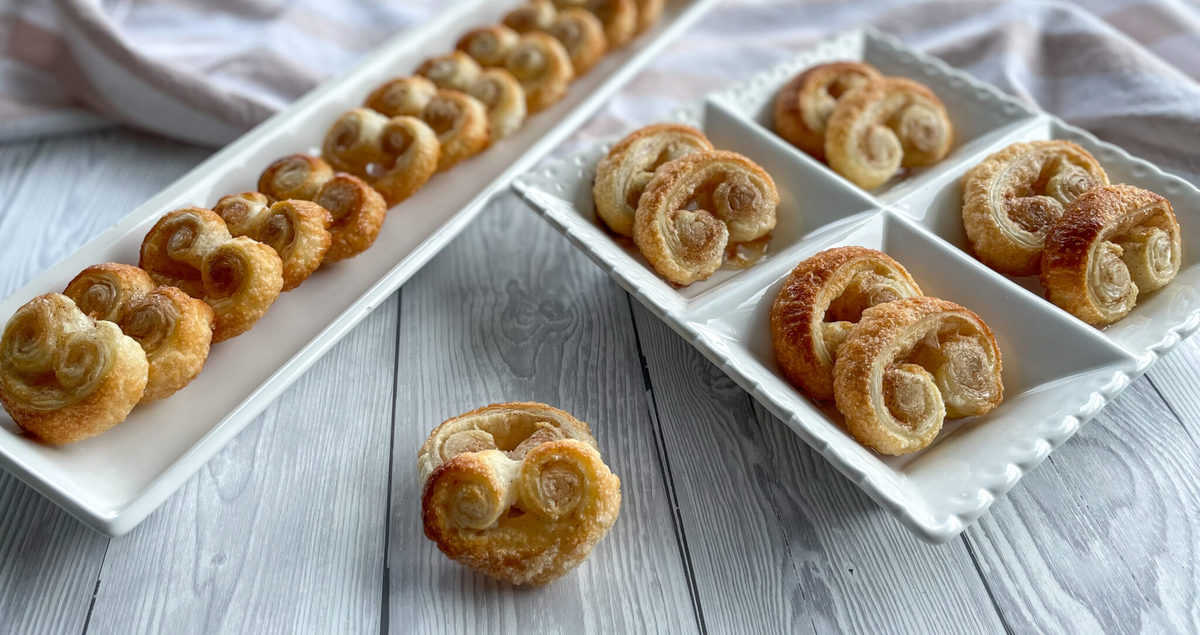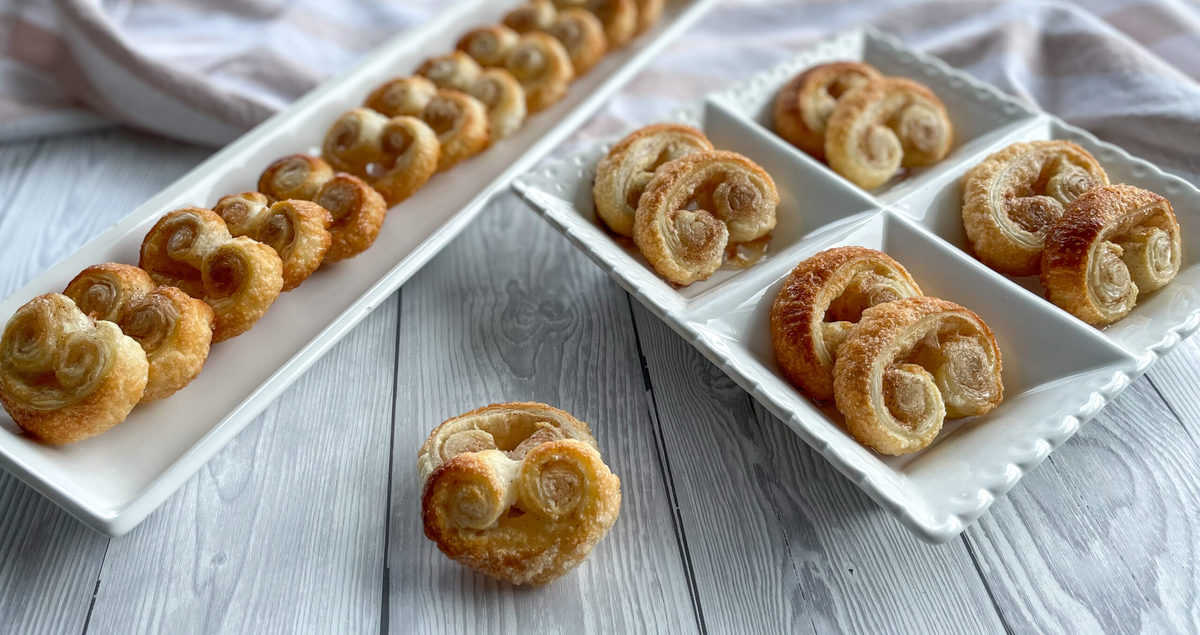 So onto the recipe, quantities are approximate as you can just make this up as you go!
My recipe for Savoury Palmiers
I hope you enjoy this recipe as much as we do! A classic recipe that is perfect for many occasions.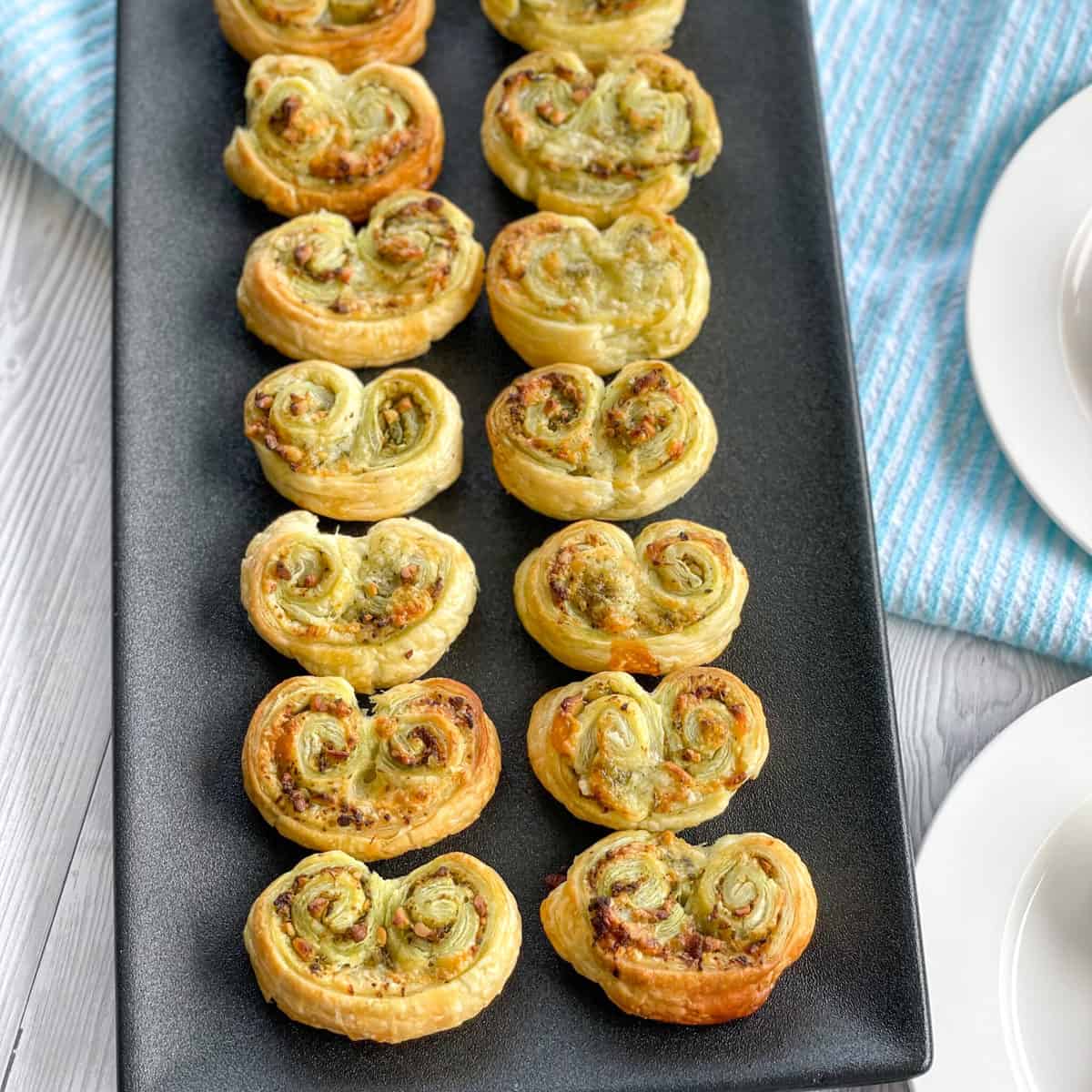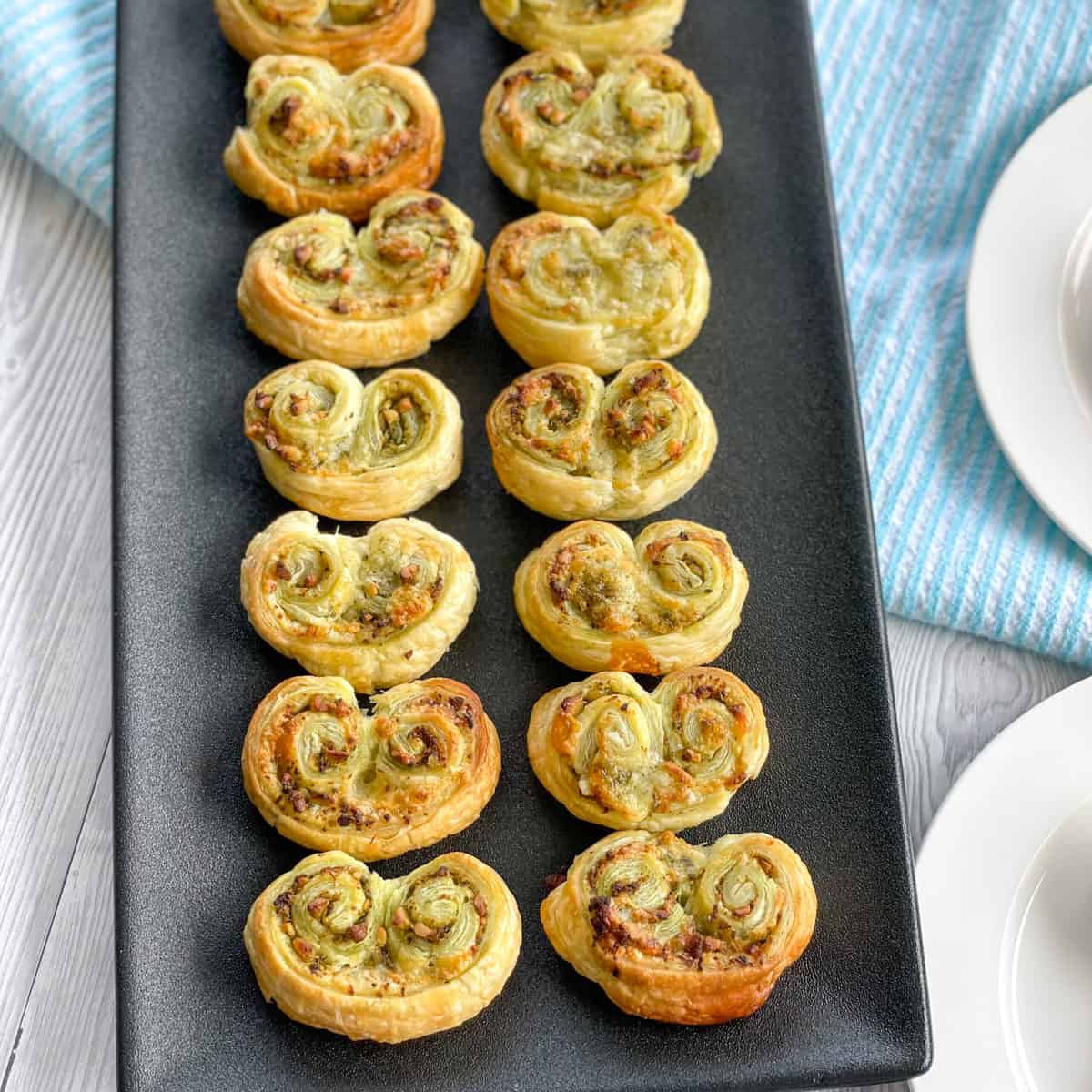 Thank you so much for stopping by to check out my latest recipe and others on my blog. If you are not already be sure to follow me on Facebook or Instagram for more deliciousness, and you can register your email in the subscription box below to receive all my recipes as I publish them.
Happy Baking!
Anna
If you love using pesto in recipes check out this one! Easy Pesto & Feta Pasta Salad
Pin It – Pinterest!