Delicious and oh so simple, this Easy Pesto & Feta Pasta Salad is quick to make and sure to become a favourite.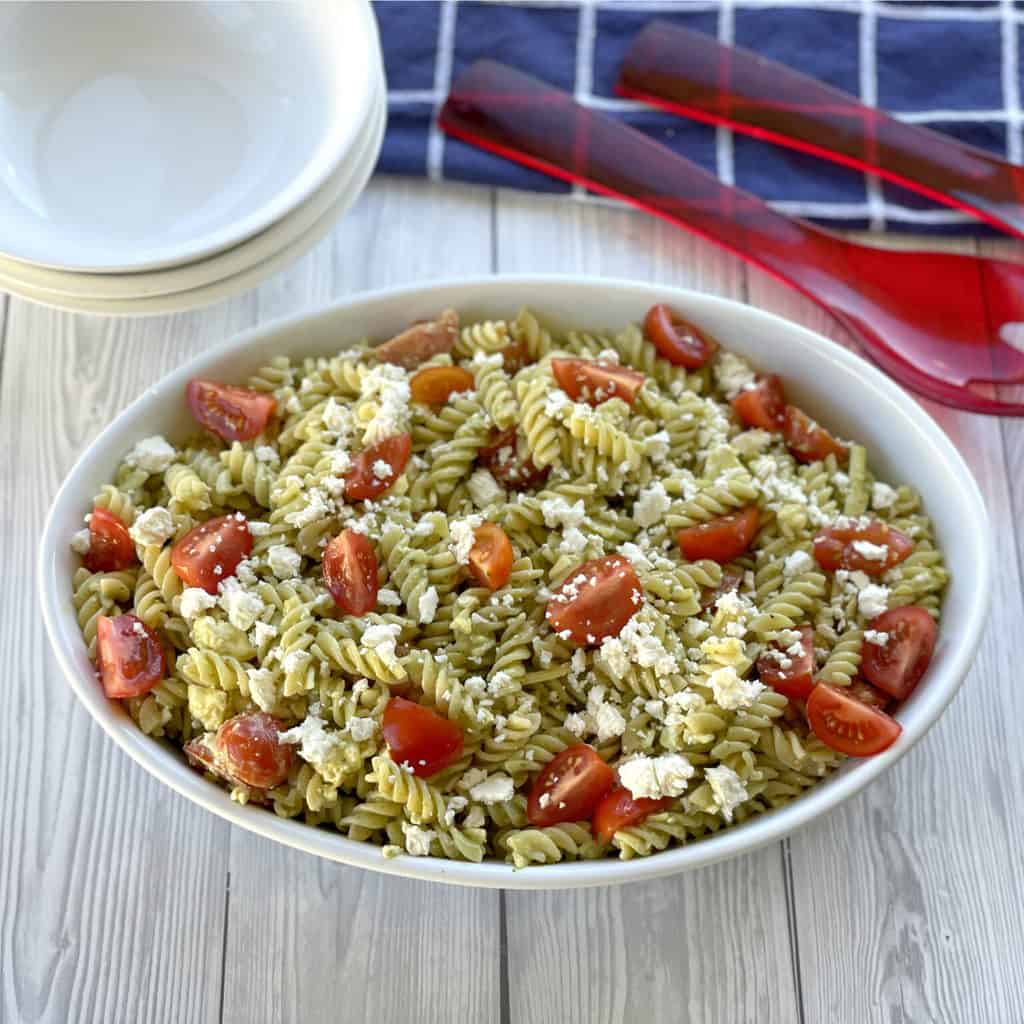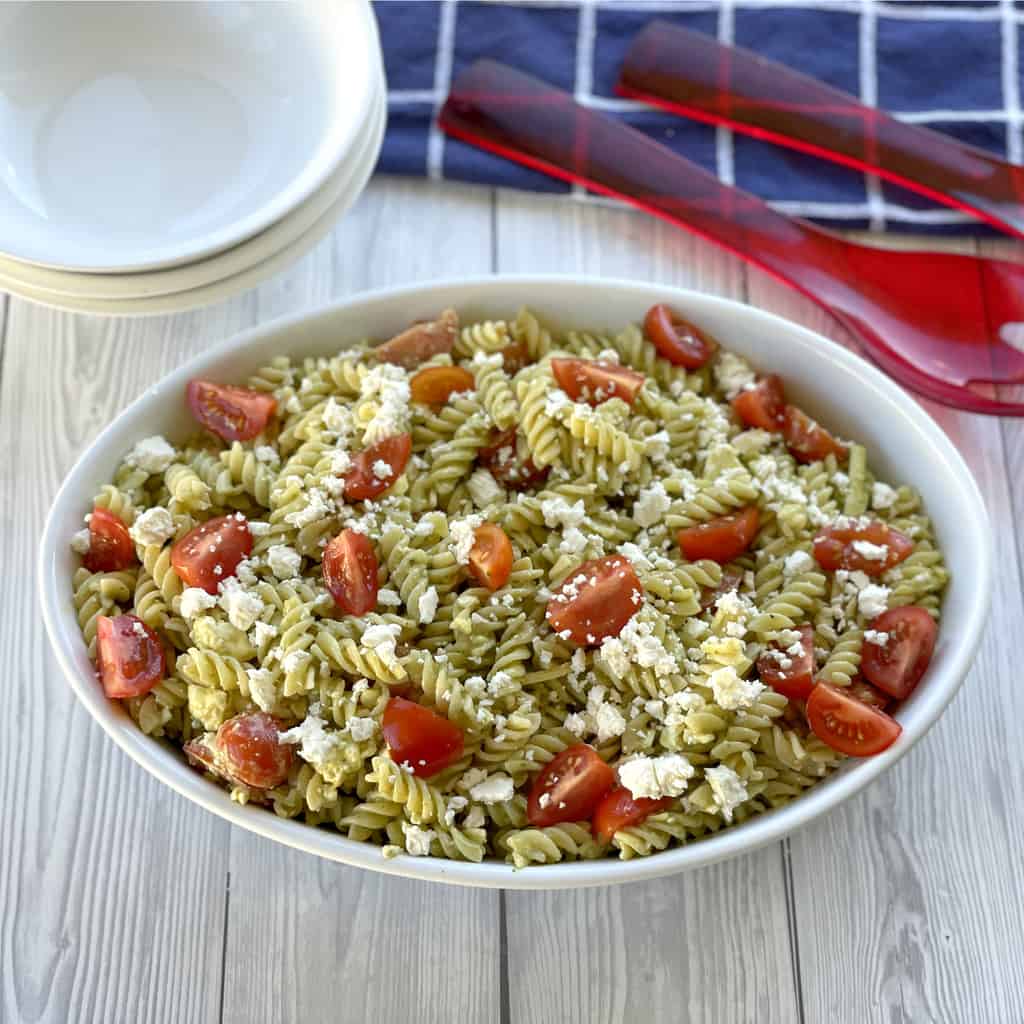 This post has been sponsored by Countdown Supermarkets, all opinions are my own.
I love simple dishes that are full of flavour without the fuss. This dish is exactly that, only six simple ingredients but it can become a family meal in under 20 minutes!
I have partnered with Countdown Supermarkets to bring you this simple family dinner after feeling inspired watching Eat Well for Less NZ to share more of our easy family dinners that don't take hours of prep work.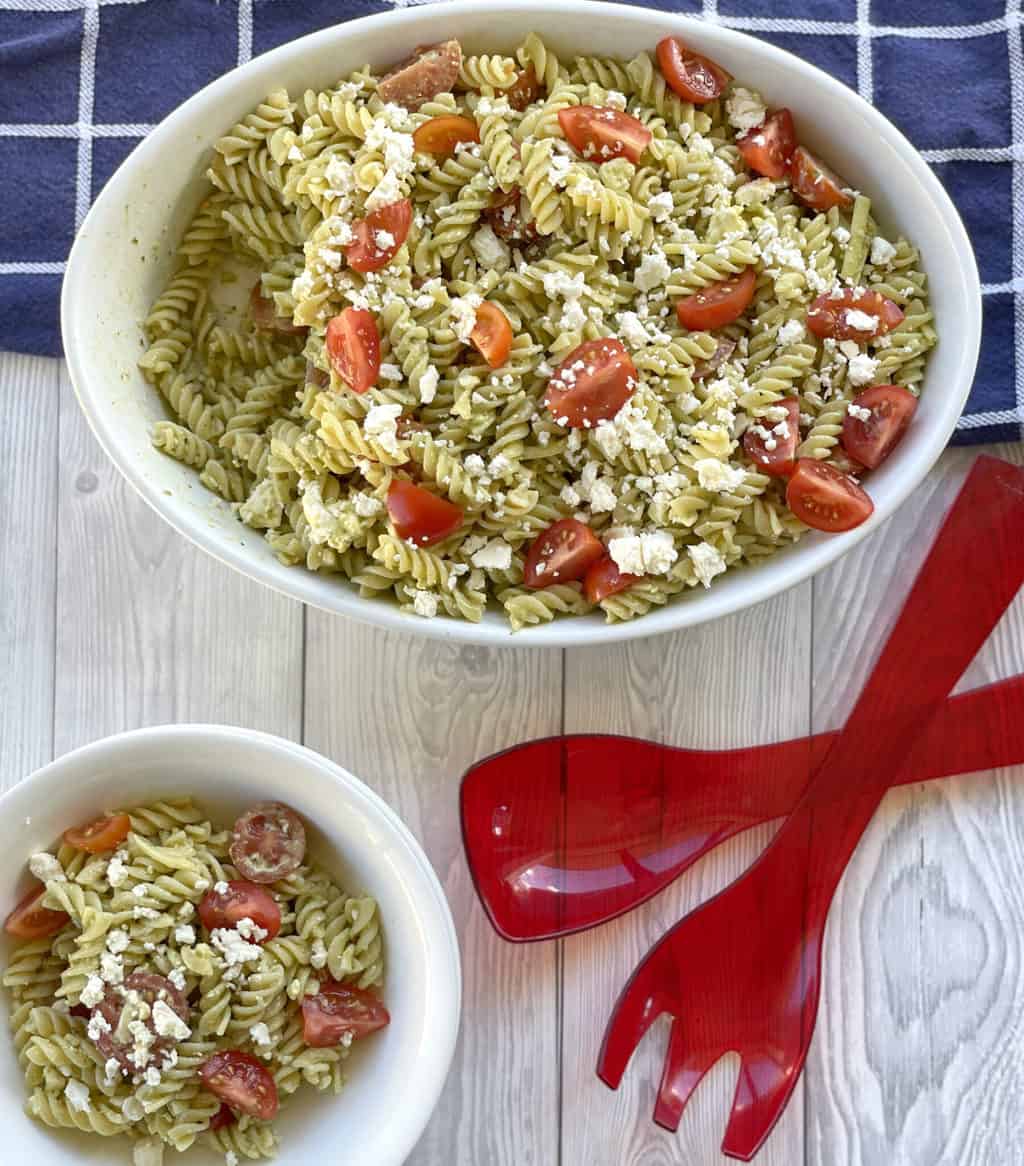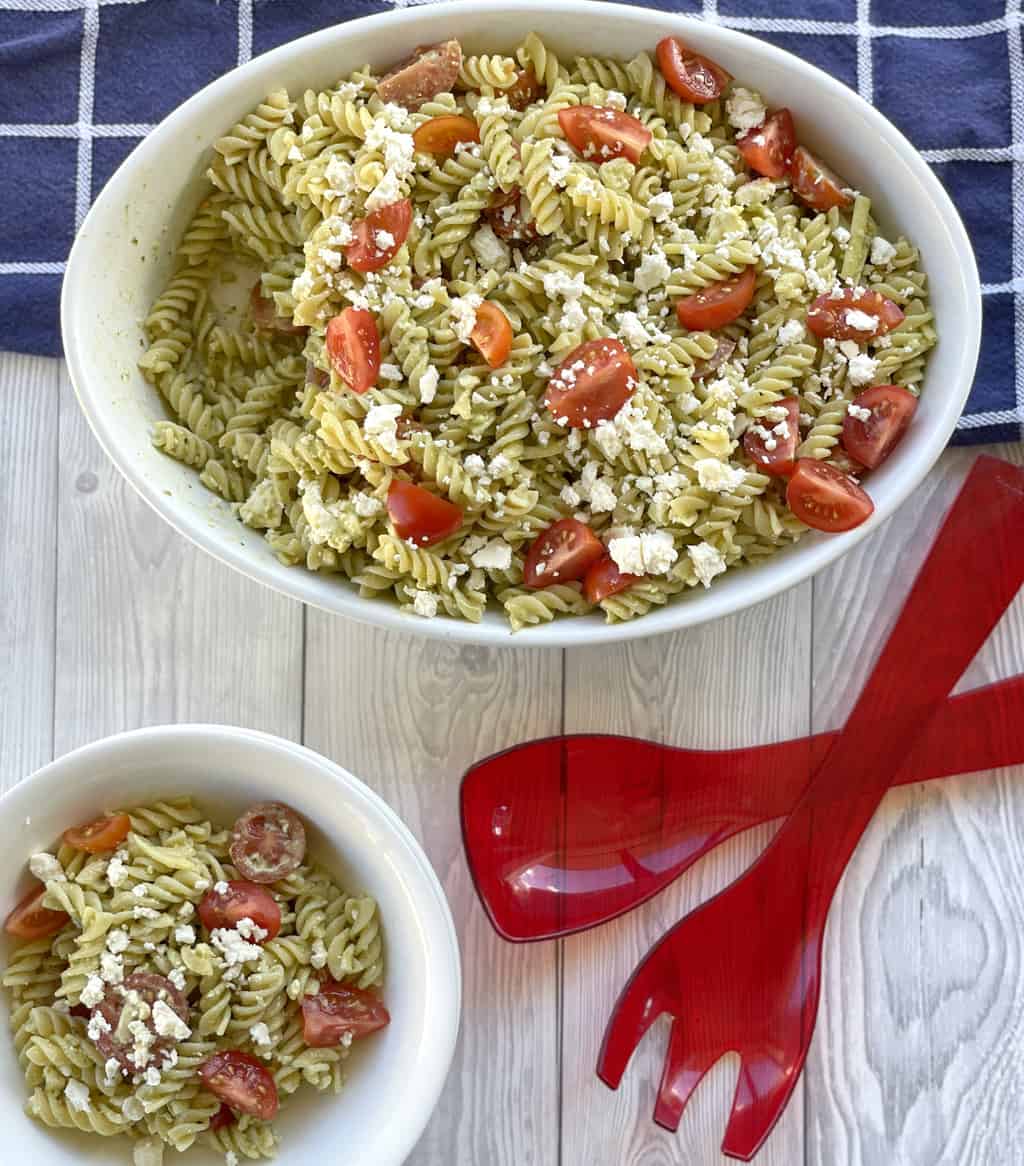 You will notice I have used all Countdown's Own Brand products in my recipe, if you were to come and view my fridge and pantry right now this is almost exclusively what we use! The quality is fantastic and they have so many products in their range now. Plus of course the price is right!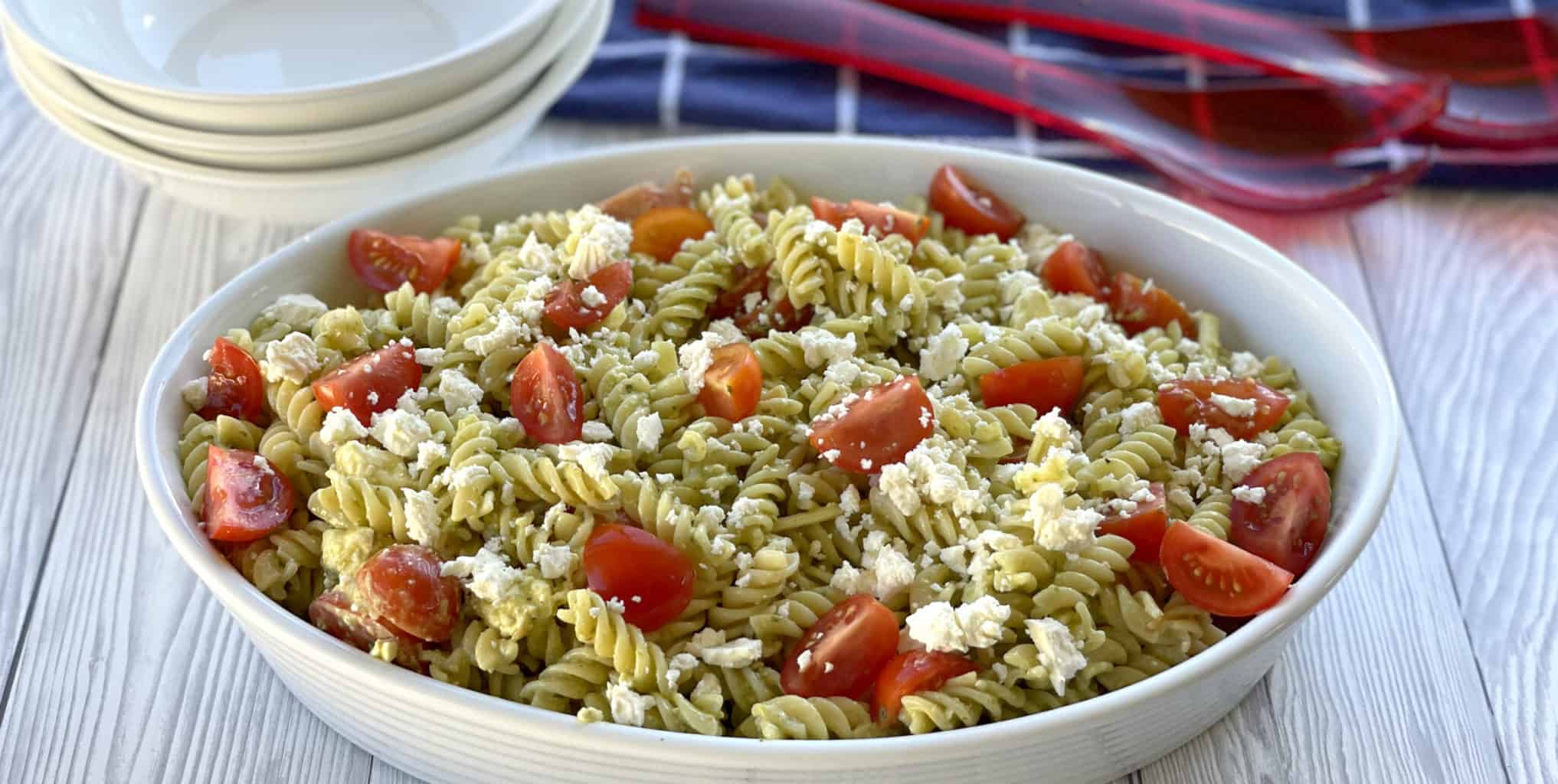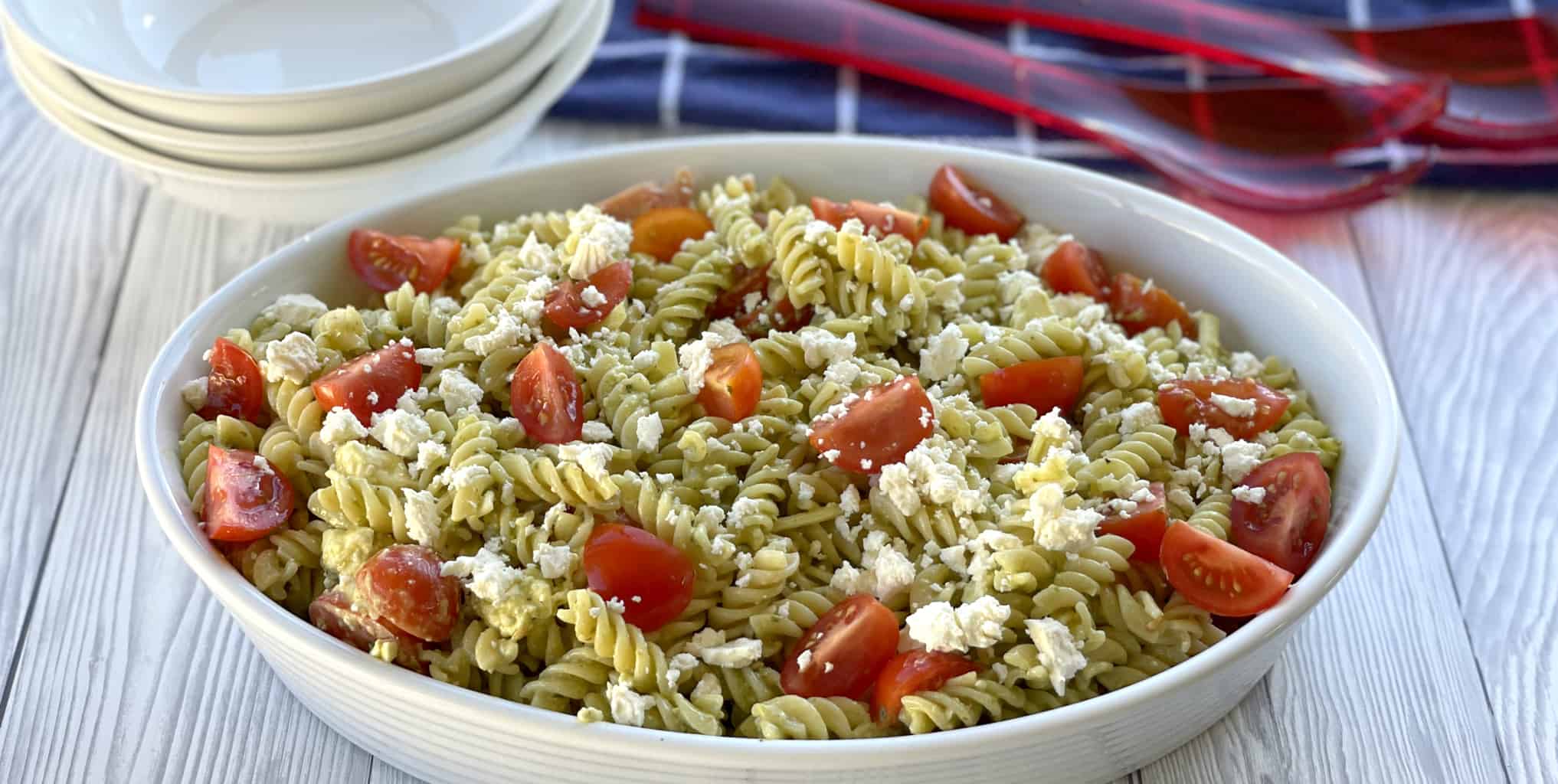 The other reason I love this dish so much is it can be a side dish or a complete meal on its own! So versatile you can serve this as is, or add leftover protein such as chicken or tofu. The addition of olives, pinenuts, seeds or almonds would be lovely as well.
The ingredients are as follows
Pasta Spirals

Chilled Pesto Basil and Pinenut

Danish Style Feta

Edam Cheese

Traditional Mayonnaise

Cherry Tomatoes

Cracked Pepper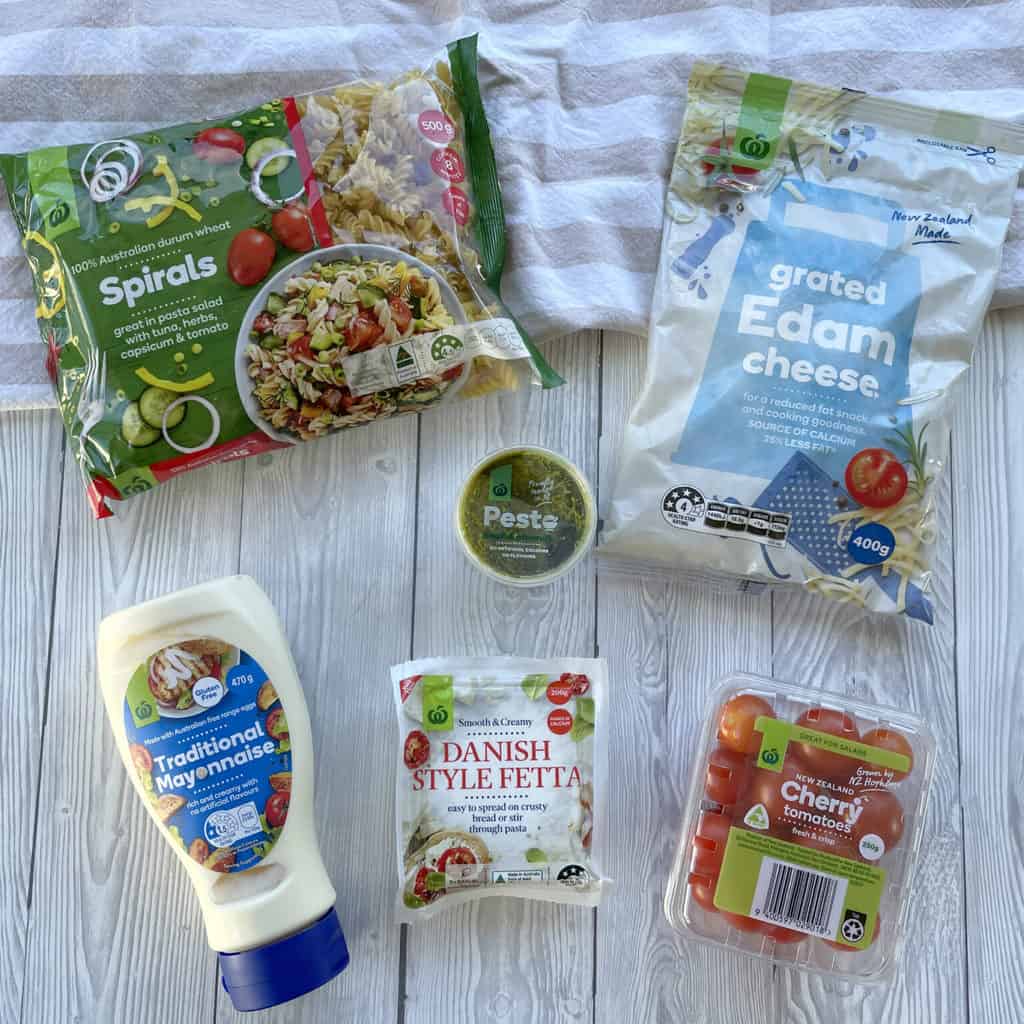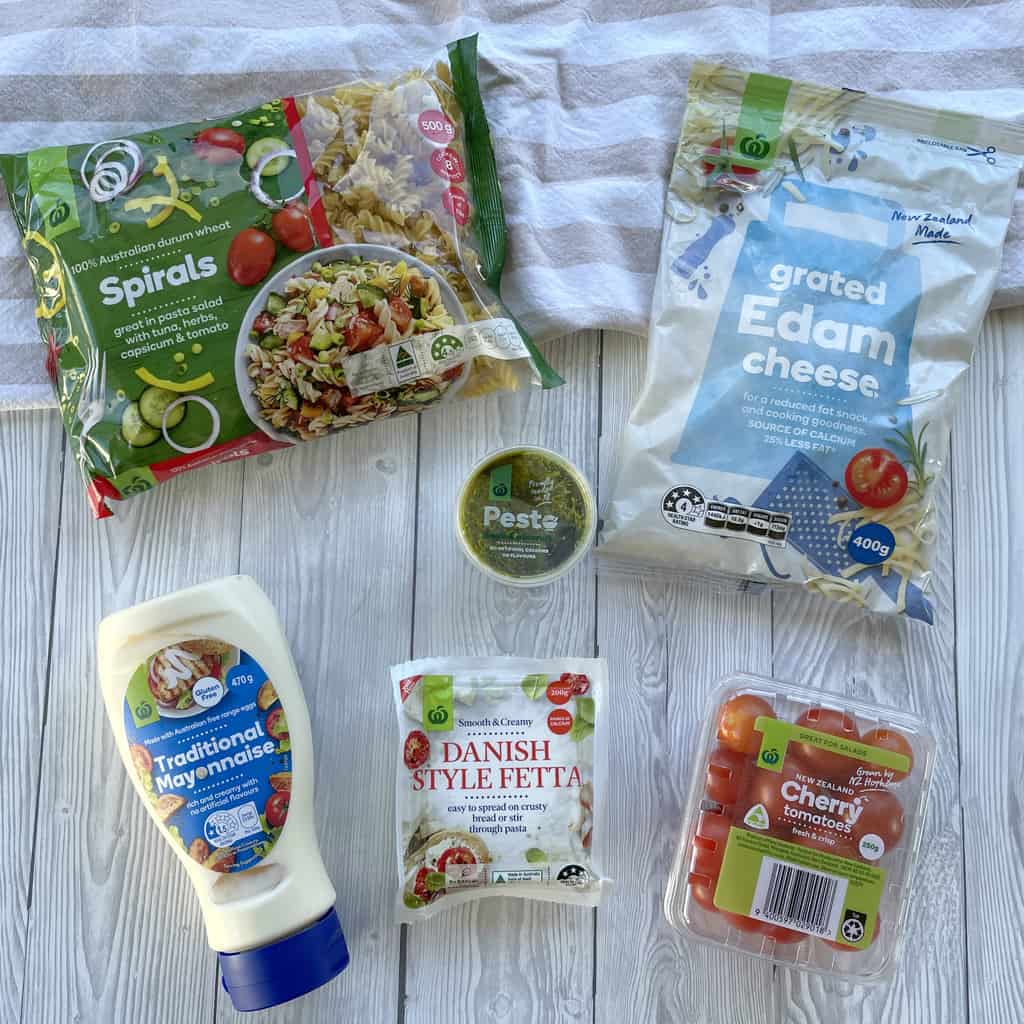 You can make your own pesto at home but it is so simple and cost effective to buy store bought, this one is lovely and smells divine.
Pesto is a combination of basil, oil, garlic and pinenuts, an absolutely divine combination.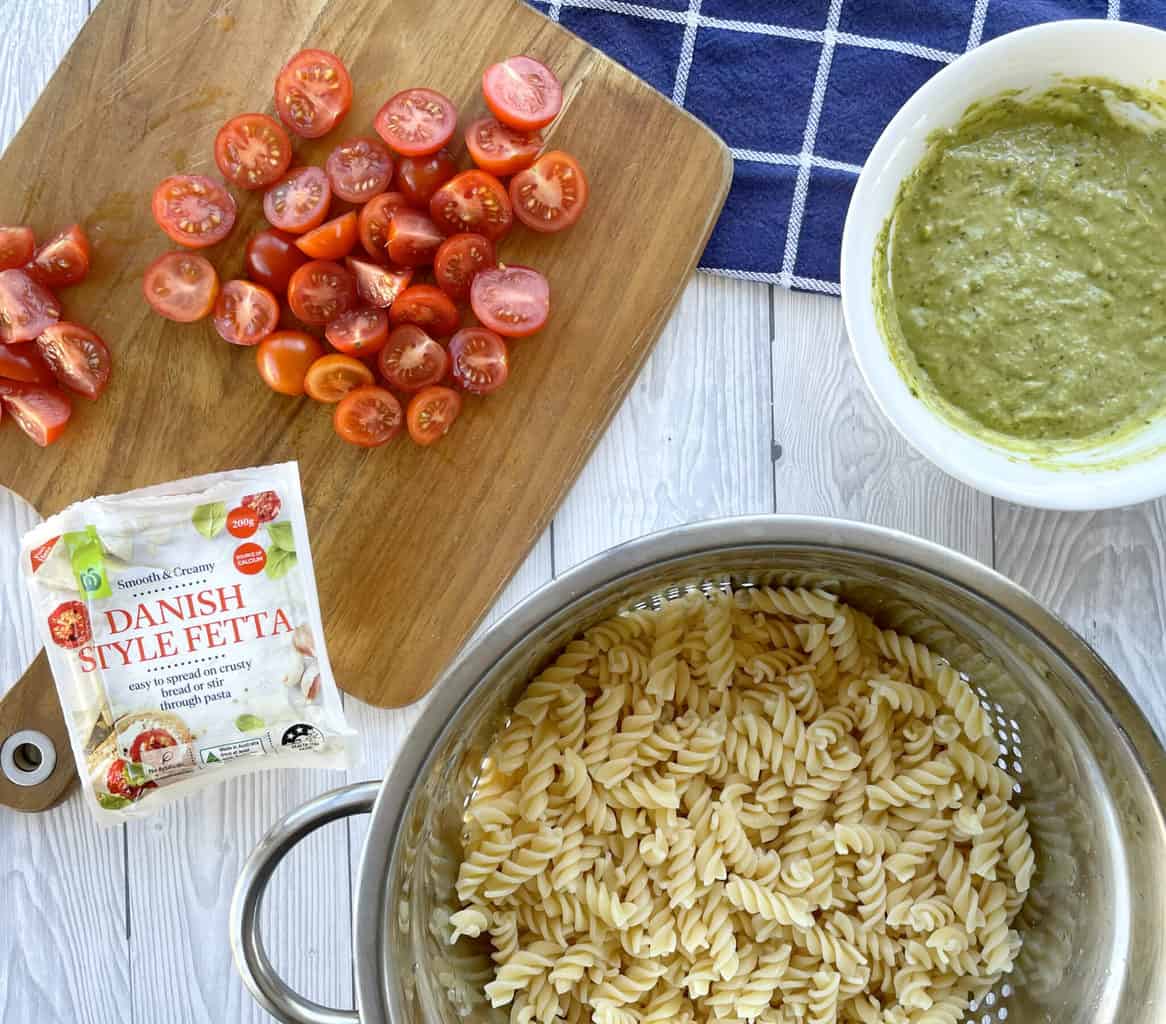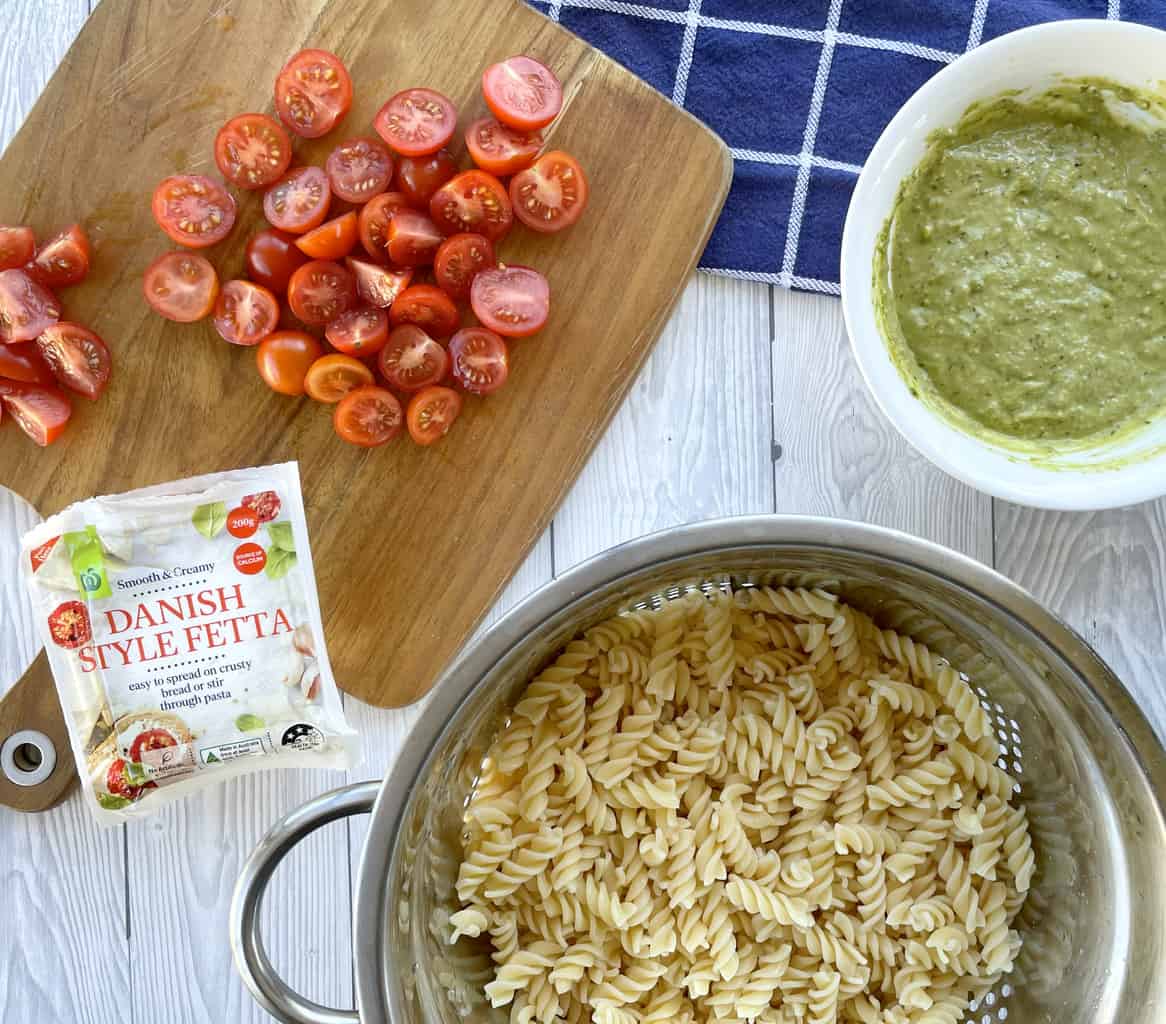 You can omit the mayonnaise and cheese if you are dairy free. I just like adding the mayo to this dressing as it helps it go further and creates a lovely creamy dressing.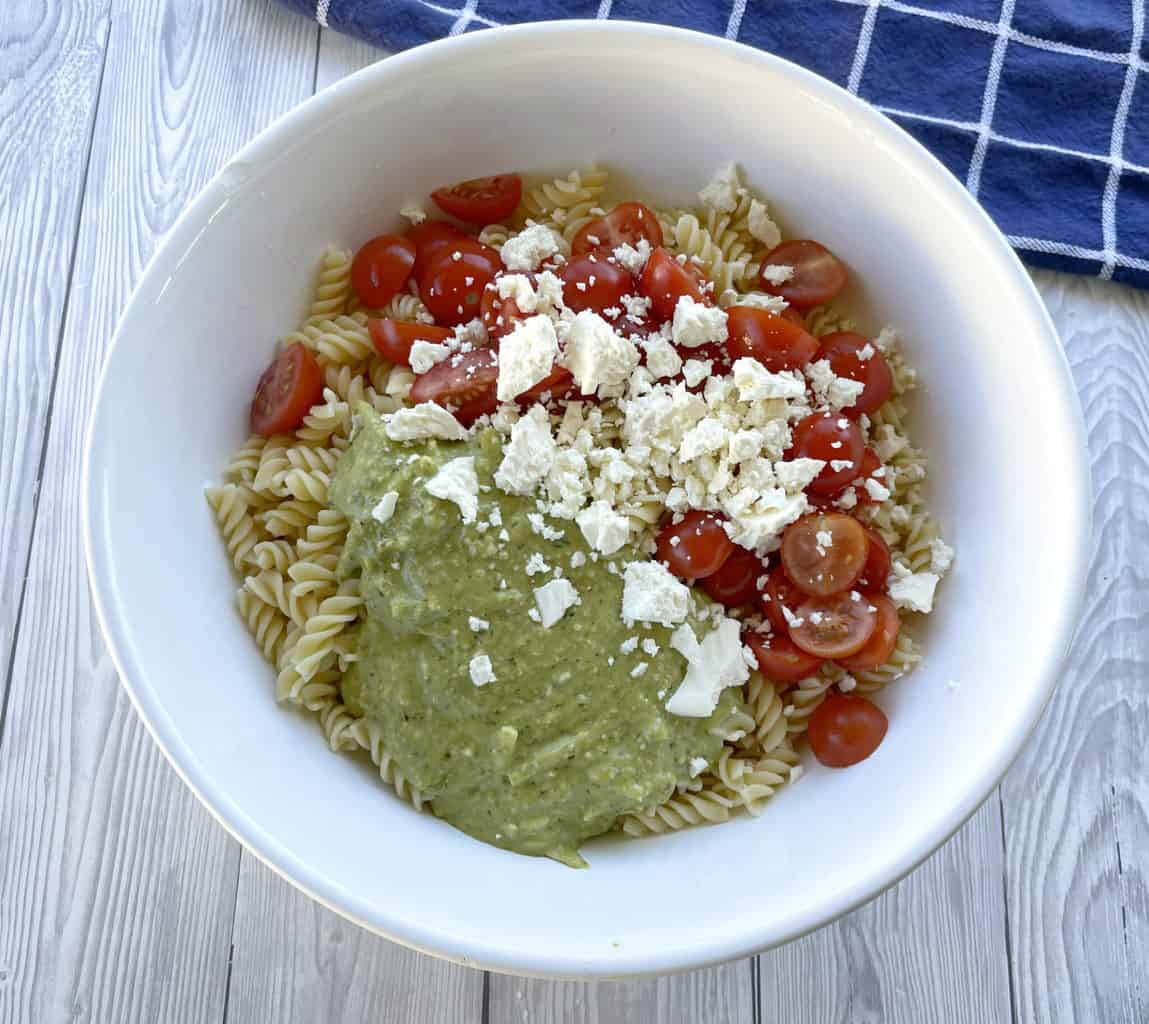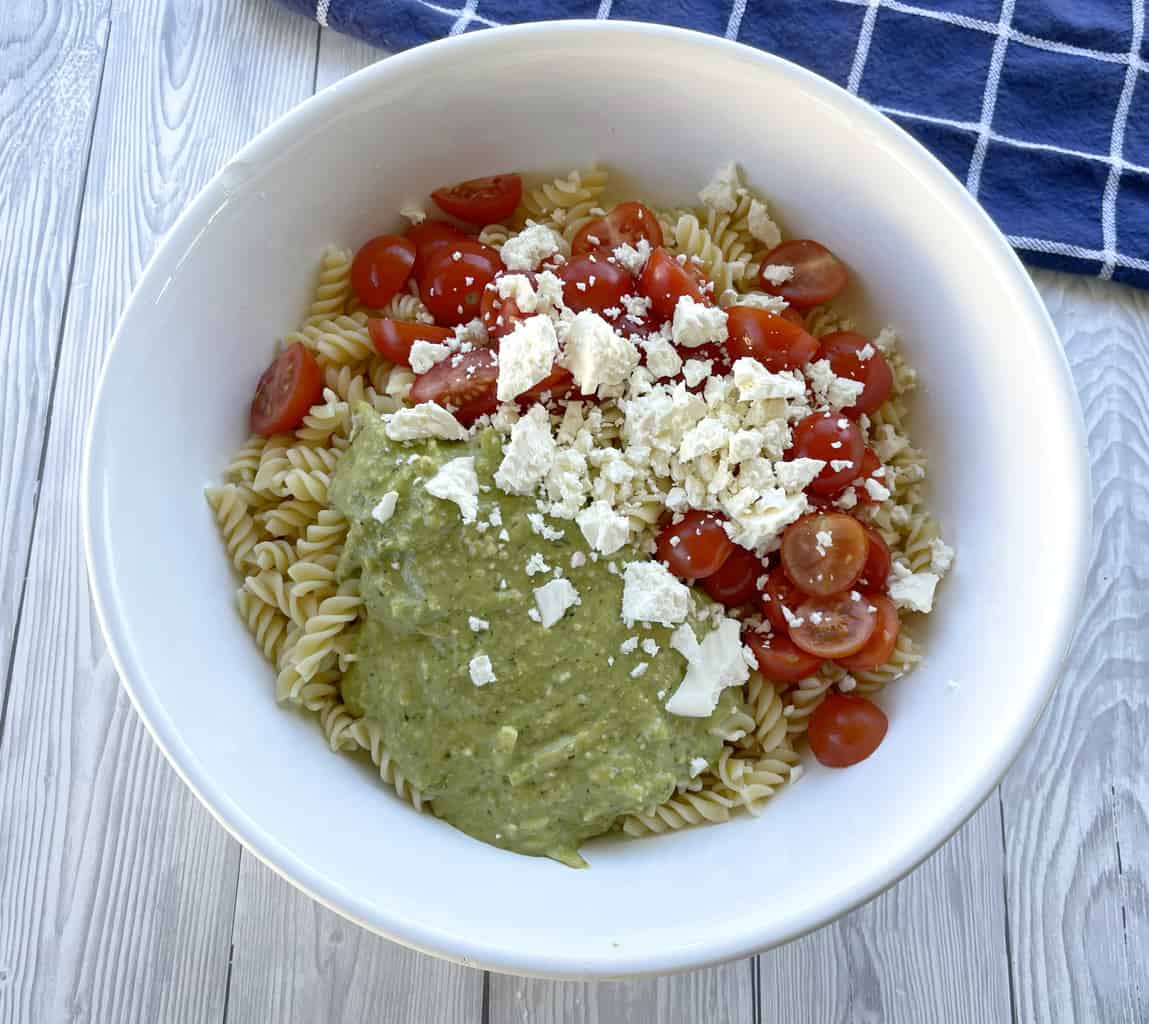 If you are a fan of salads be sure to check out some of my favourites here – simple and delicious using fresh ingredients and easy techniques.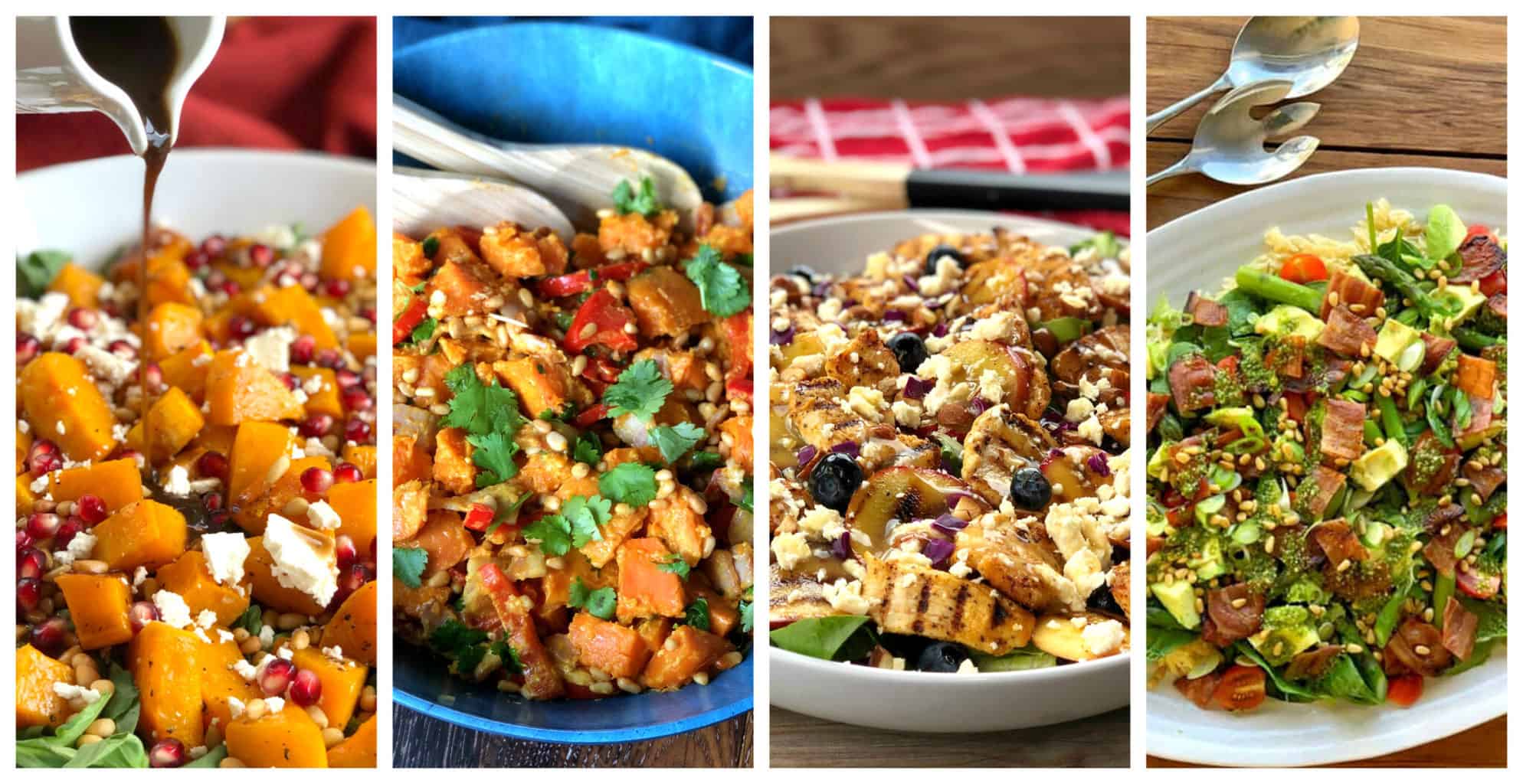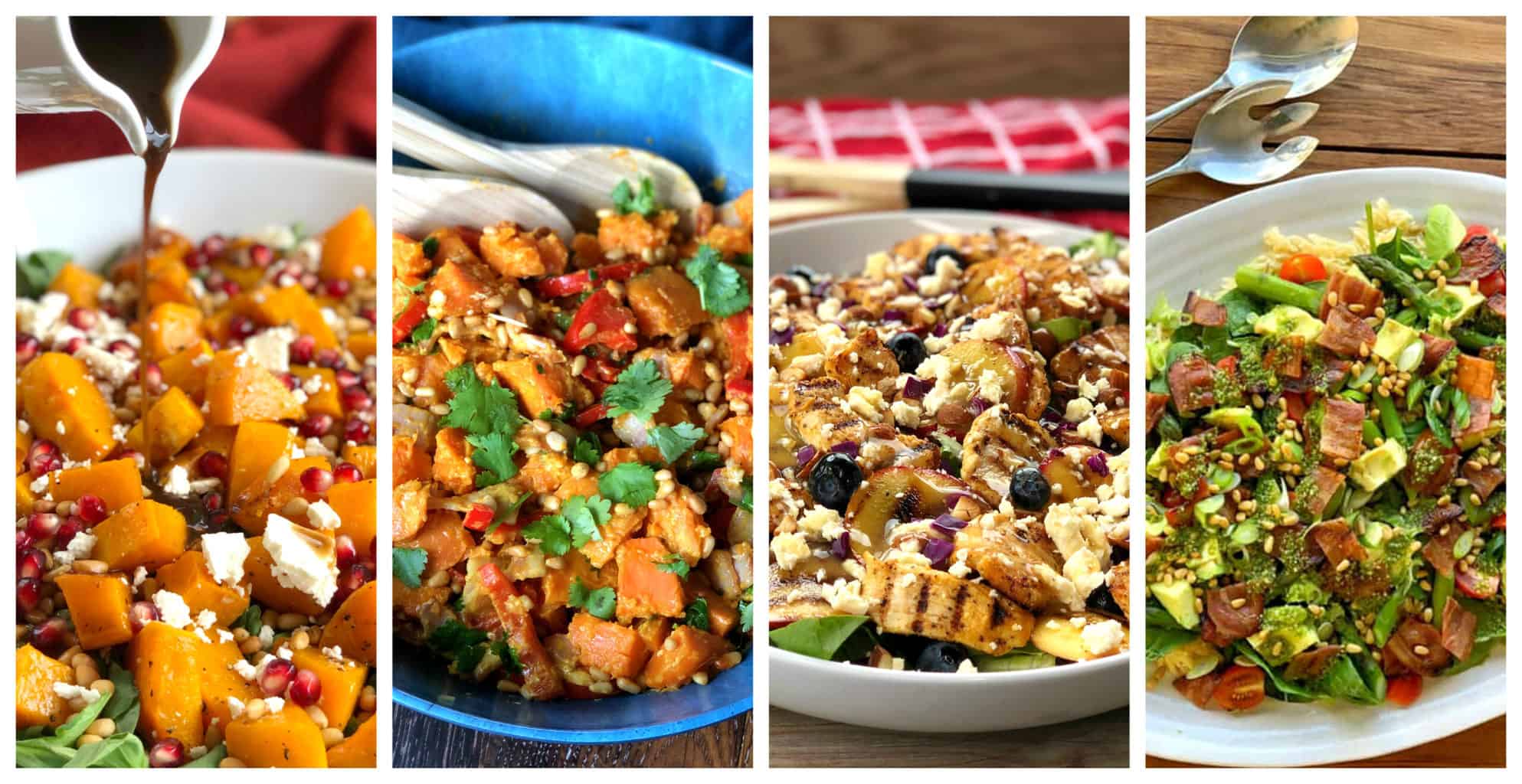 This salad will keep well in the refrigerator if stored in an airtight container for up to three days.
Onto the recipe, my version of Pesto Pasta Salad
I hope you enjoy this recipe, be sure to let me know if you make it and what you think in the comments below!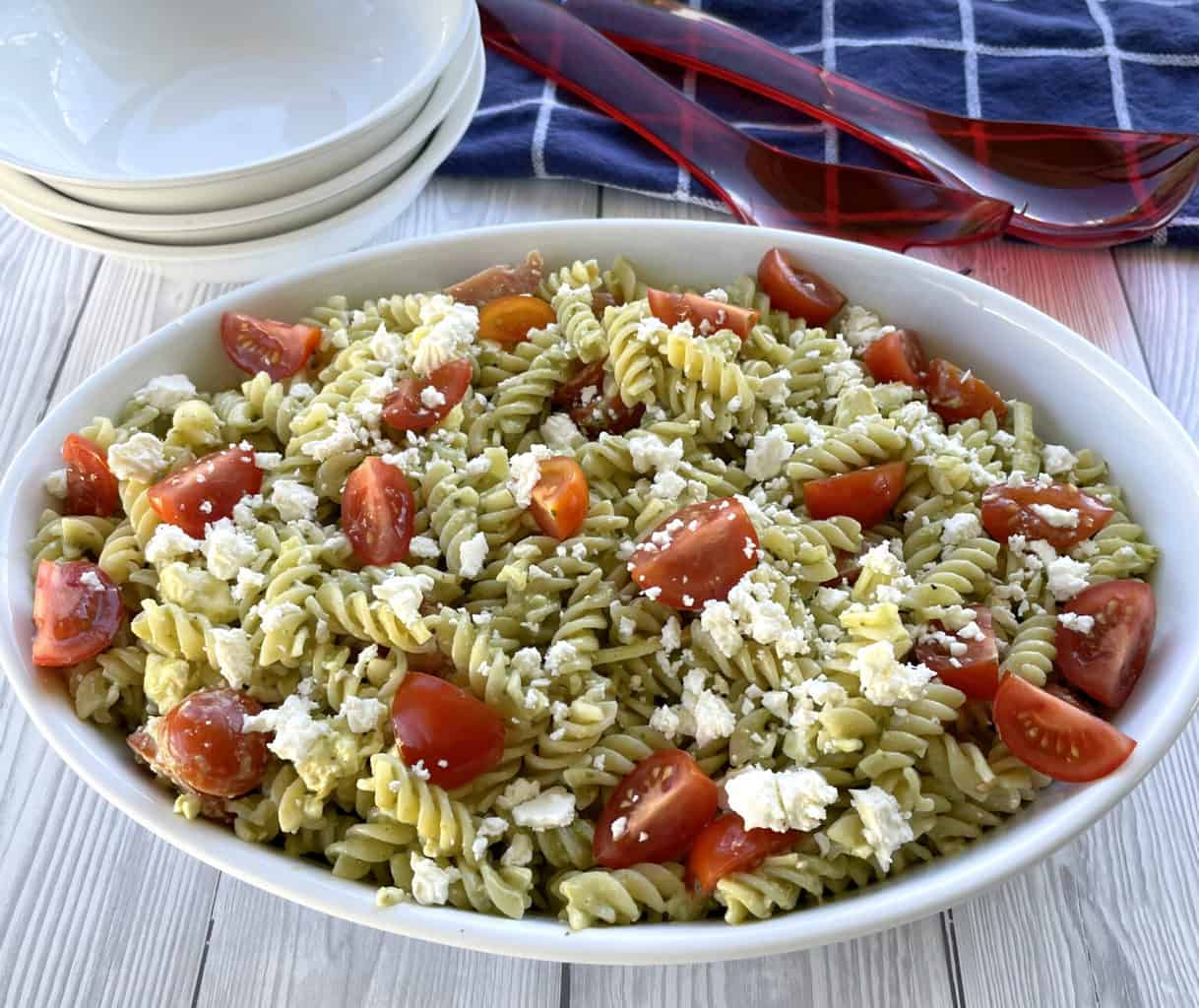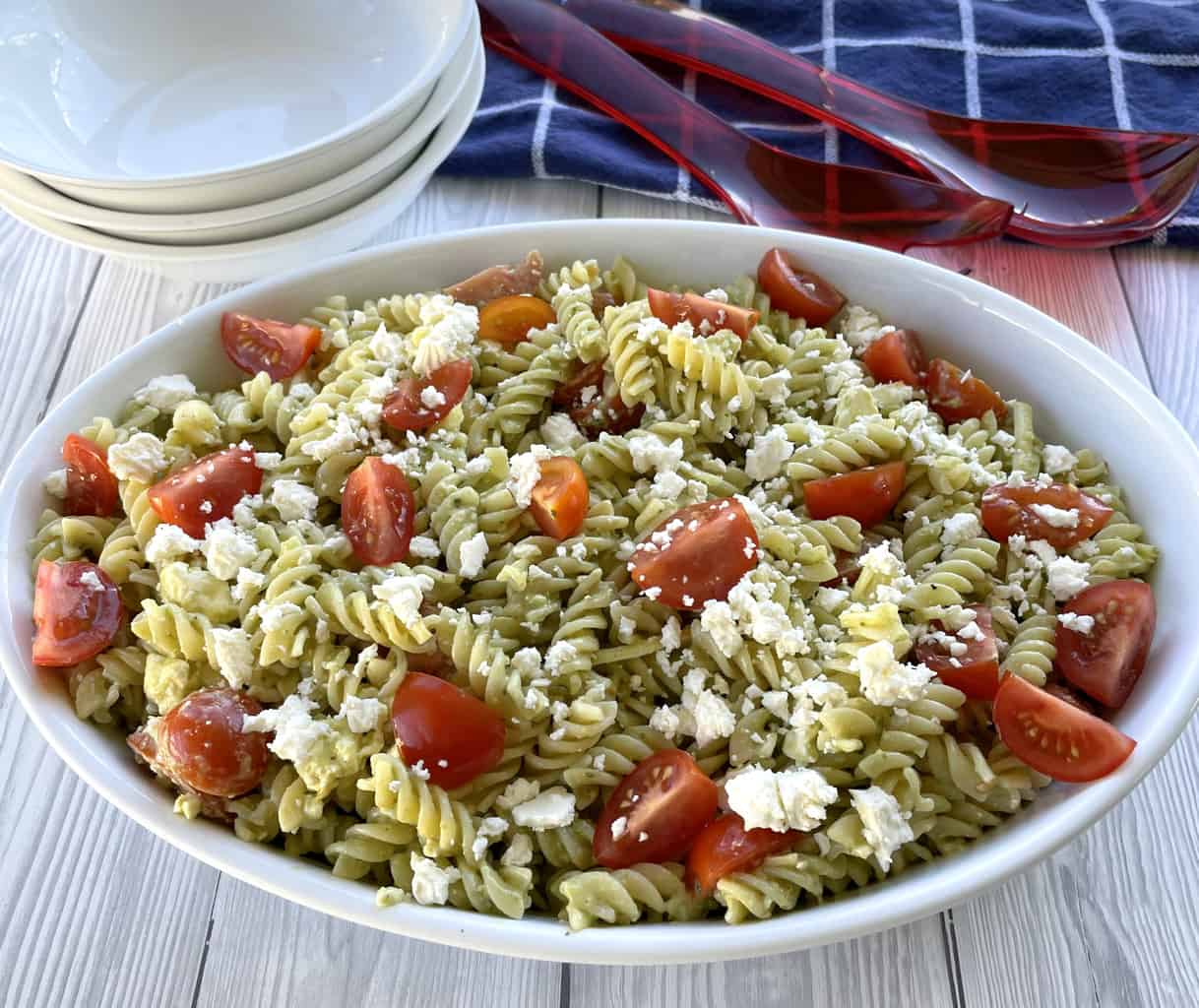 Thank you so much for stopping by to check out my latest recipes on my blog. If you are not already be sure to follow me on Facebook or Instagram for more deliciousness, and you can register your email in the subscription box below to receive all my recipes as I publish them.
Happy Baking
Anna
Pin It! Pinterest