Delicious and easy Oat Slice, so lovely and versatile using pantry basics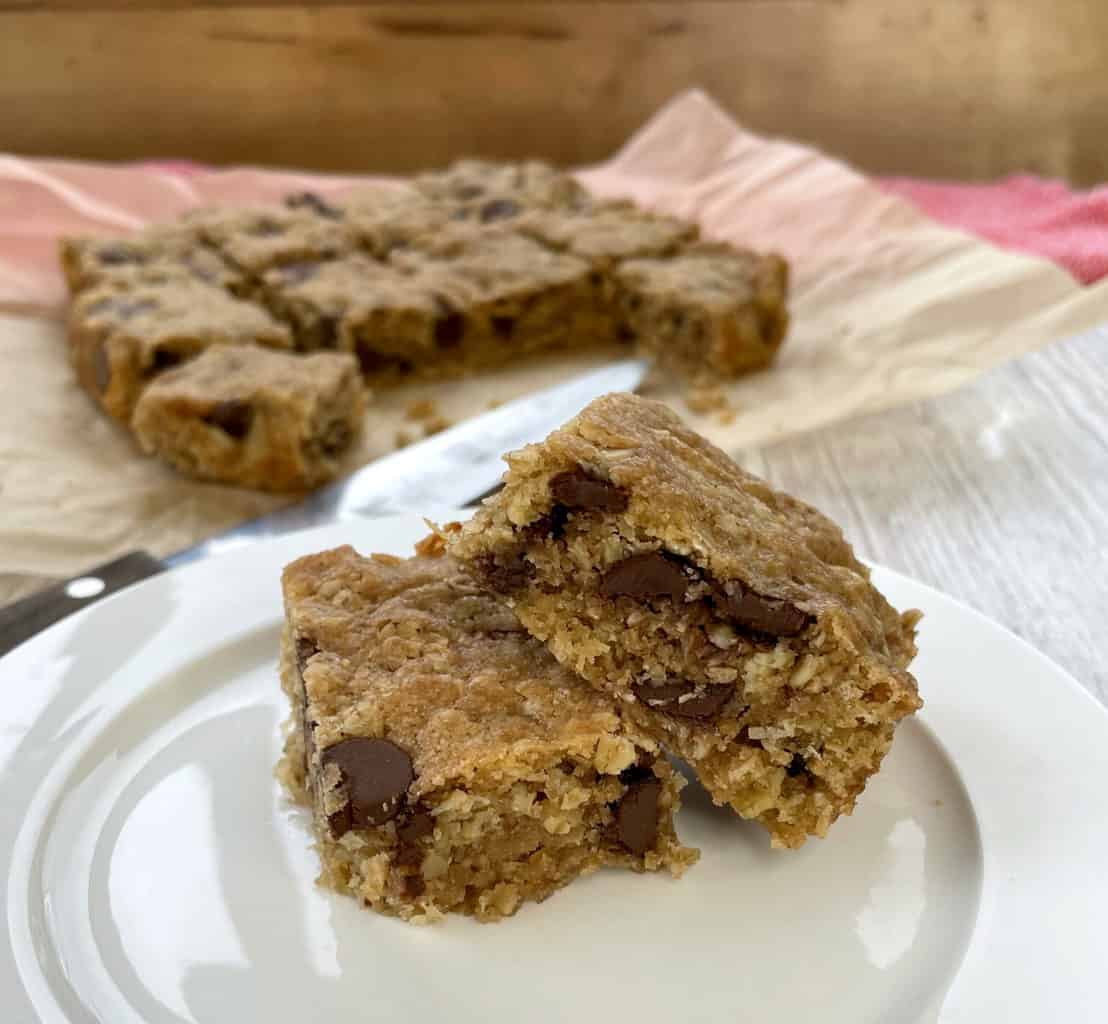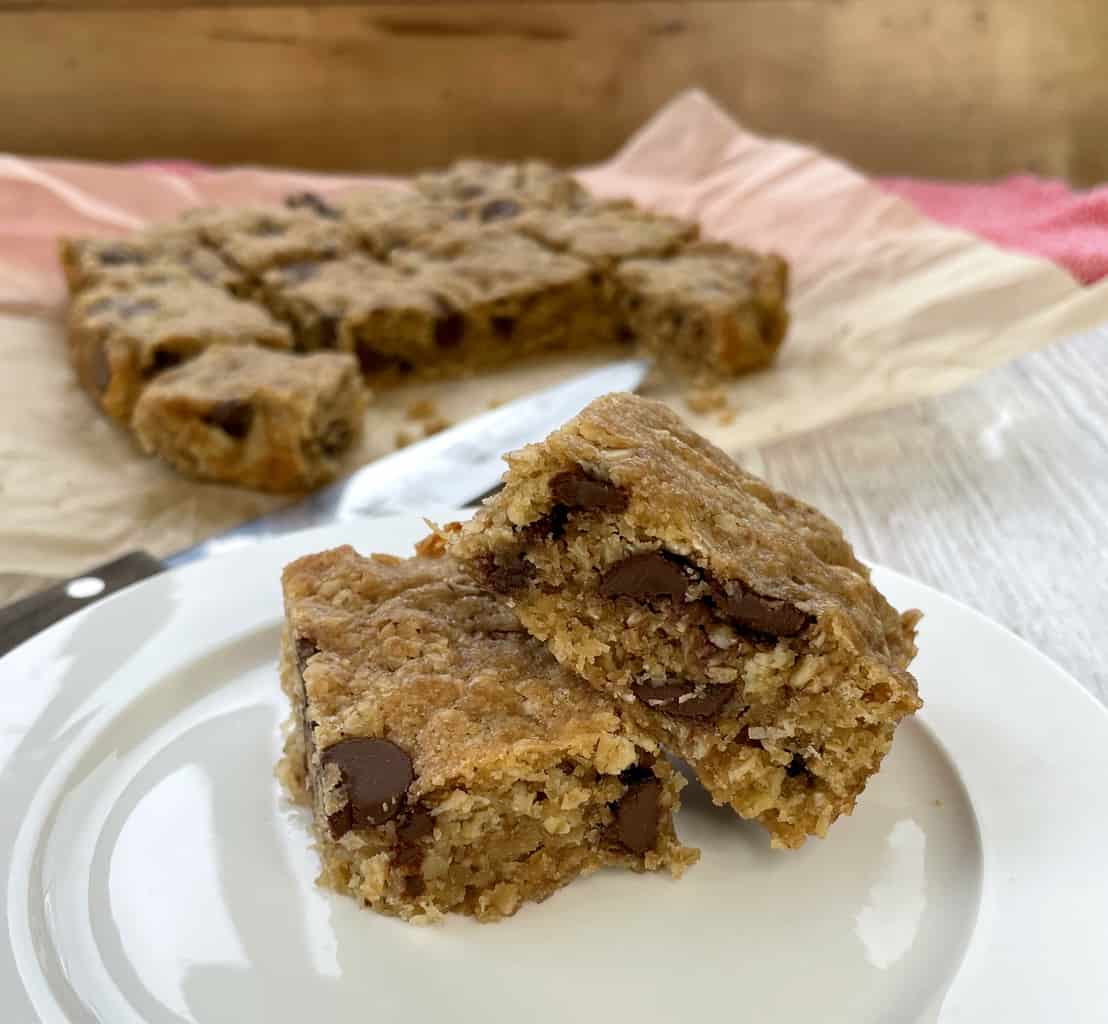 Variations of this recipe can be found everywhere, it is a classic slice that is just so easy to make! I like to think of it like a giant cookie. So flavoursome!
I have refined mine over the years to include some flavours the kids and I like. I add a little vanilla and golden syrup to mine because I find that just works so well with rolled oats which isn't in the original recipe.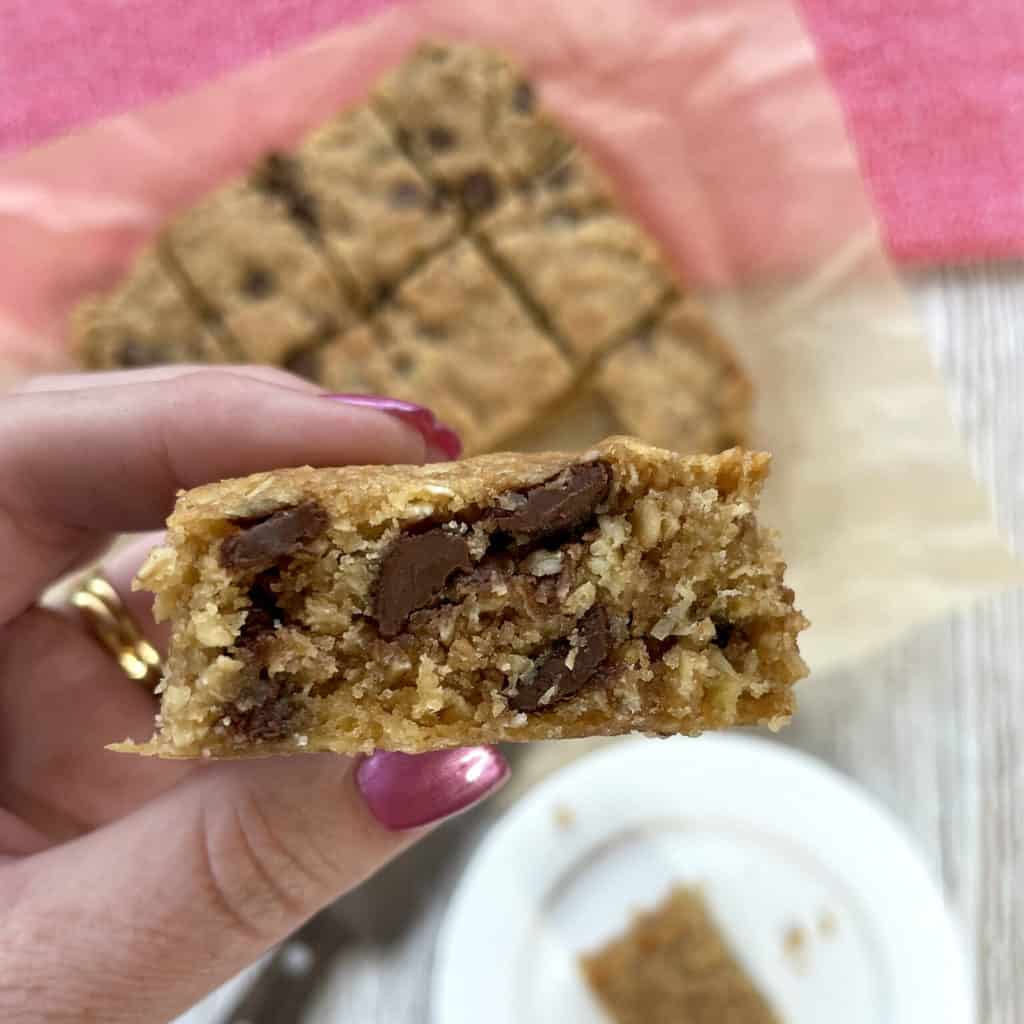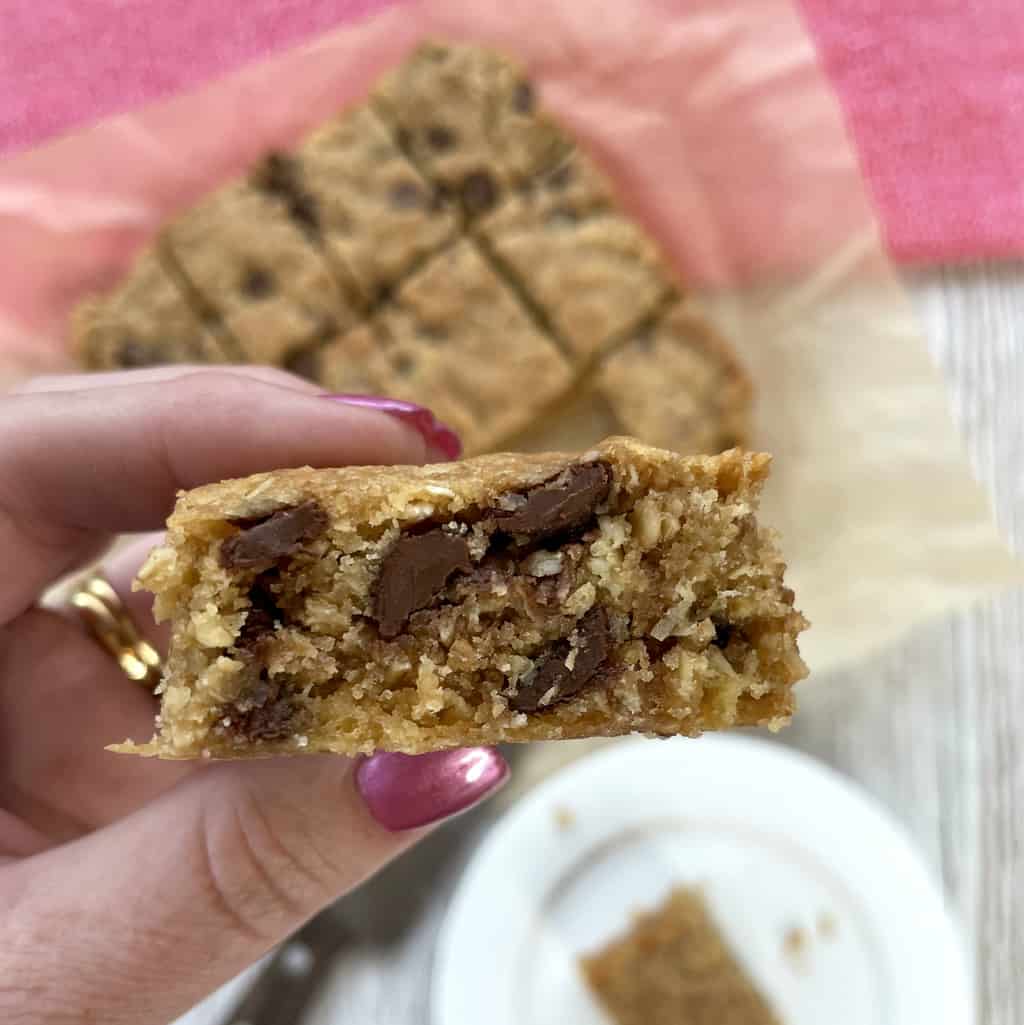 The method for this one is so easy, simply adding the dry and wet ingredients then baking. You can choose to have a thin slice or thick depending on the size of the baking tin you use.
I like mine to be thick, but if you were using these for lunch boxes you might like a thinner slice to create bars.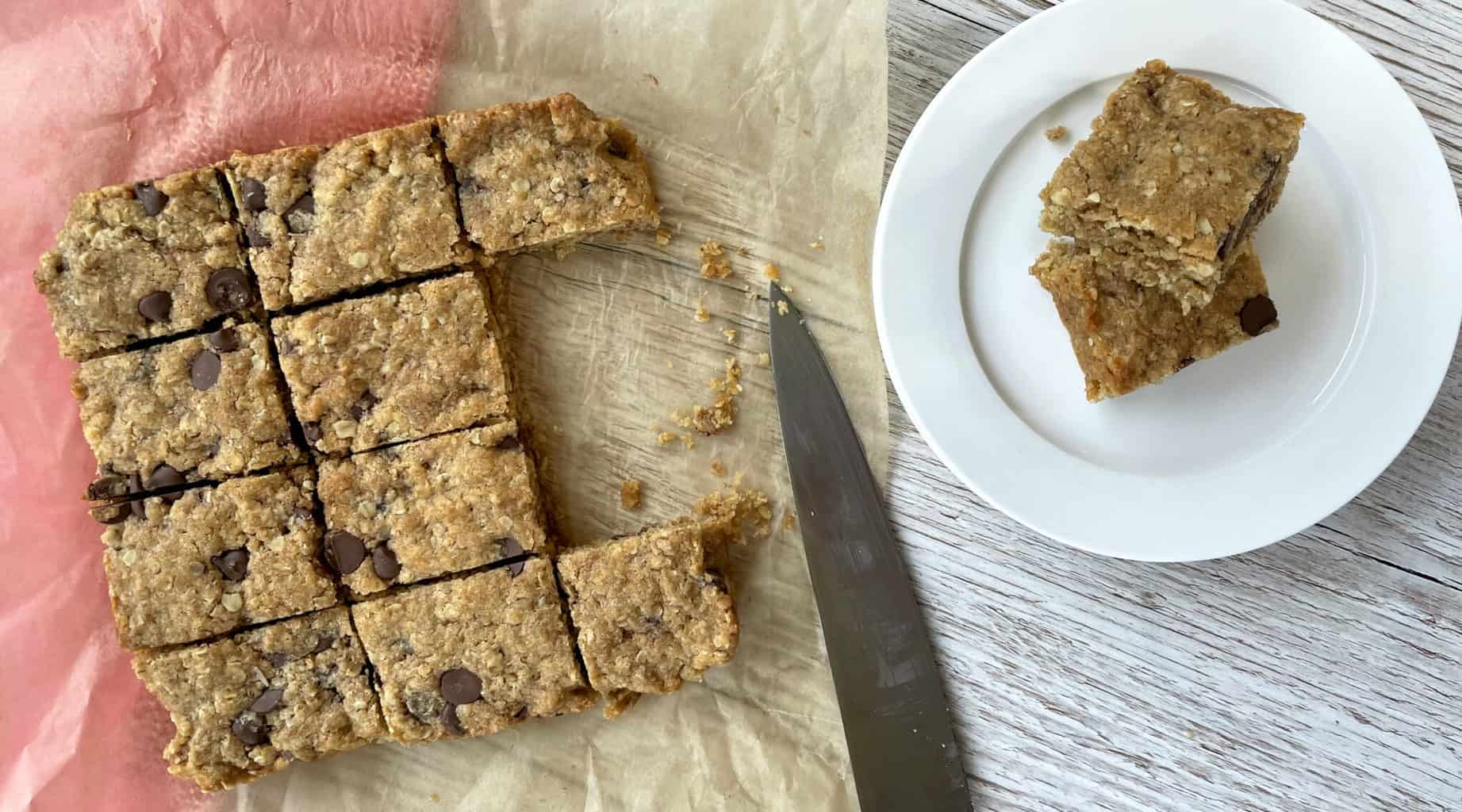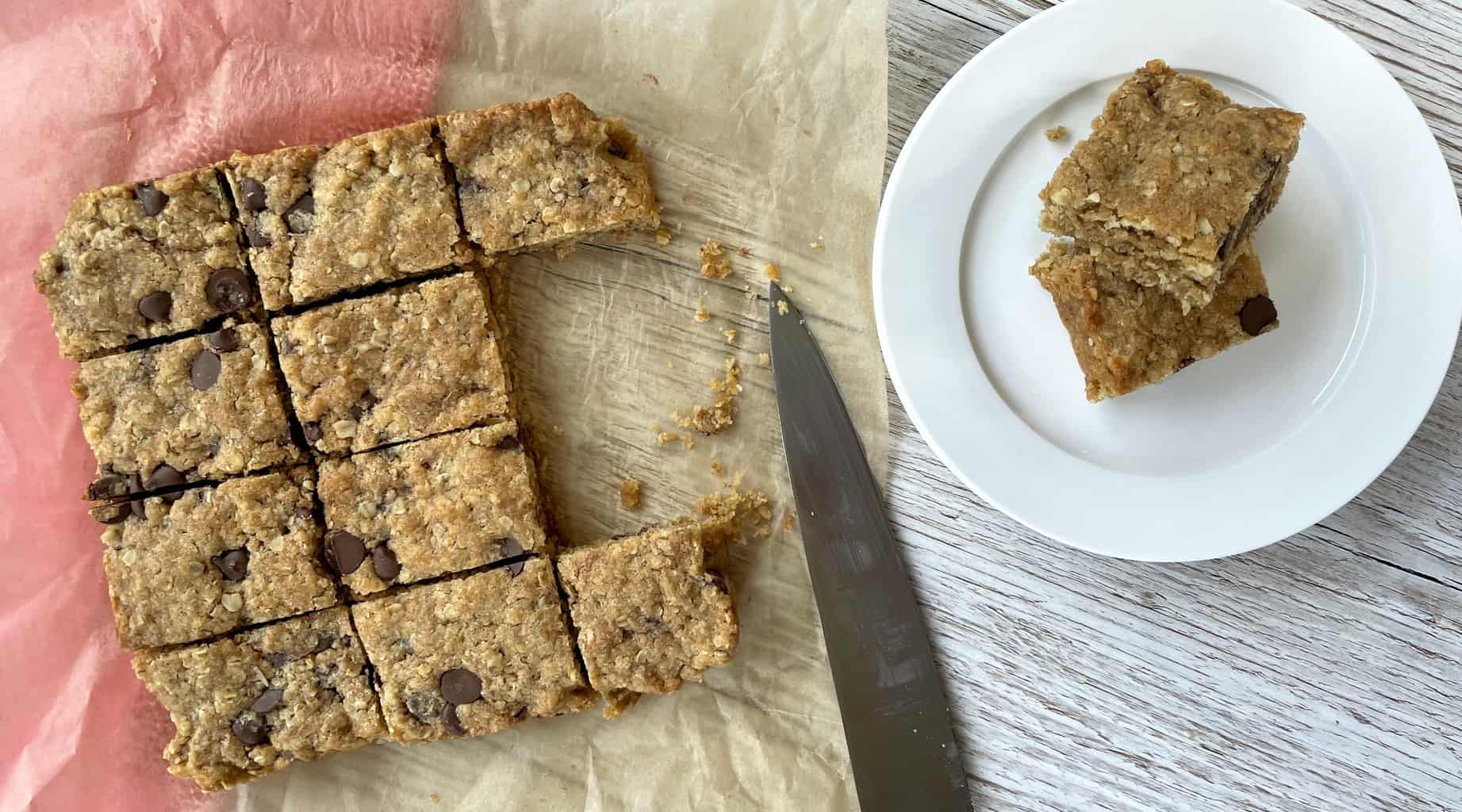 The original recipe I have for this uses sultanas, and they would be lovely. So would dried apricots or cranberries if you are so inclined! I just add extra chocolate drops and there are definitely no complaints!
The ingredients are pantry basics
Plain White Flour

Baking Powder

Rolled Oats

Coconut

Brown Sugar

Chocolate Drops

Butter

Egg

Vanilla

Golden Syrup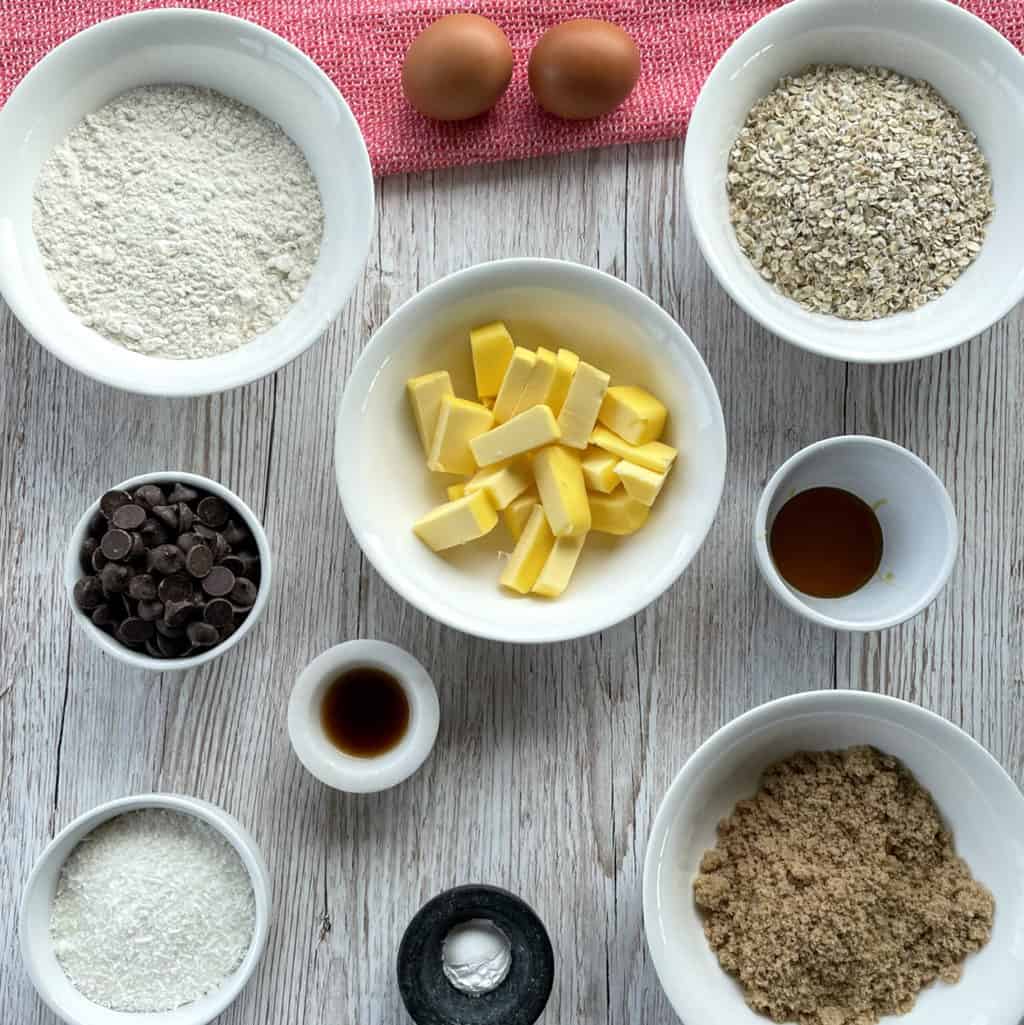 I love using rolled oats or old fashioned oats in baking. I prefer to use rolled oats rather than quick cooking oats in for better results.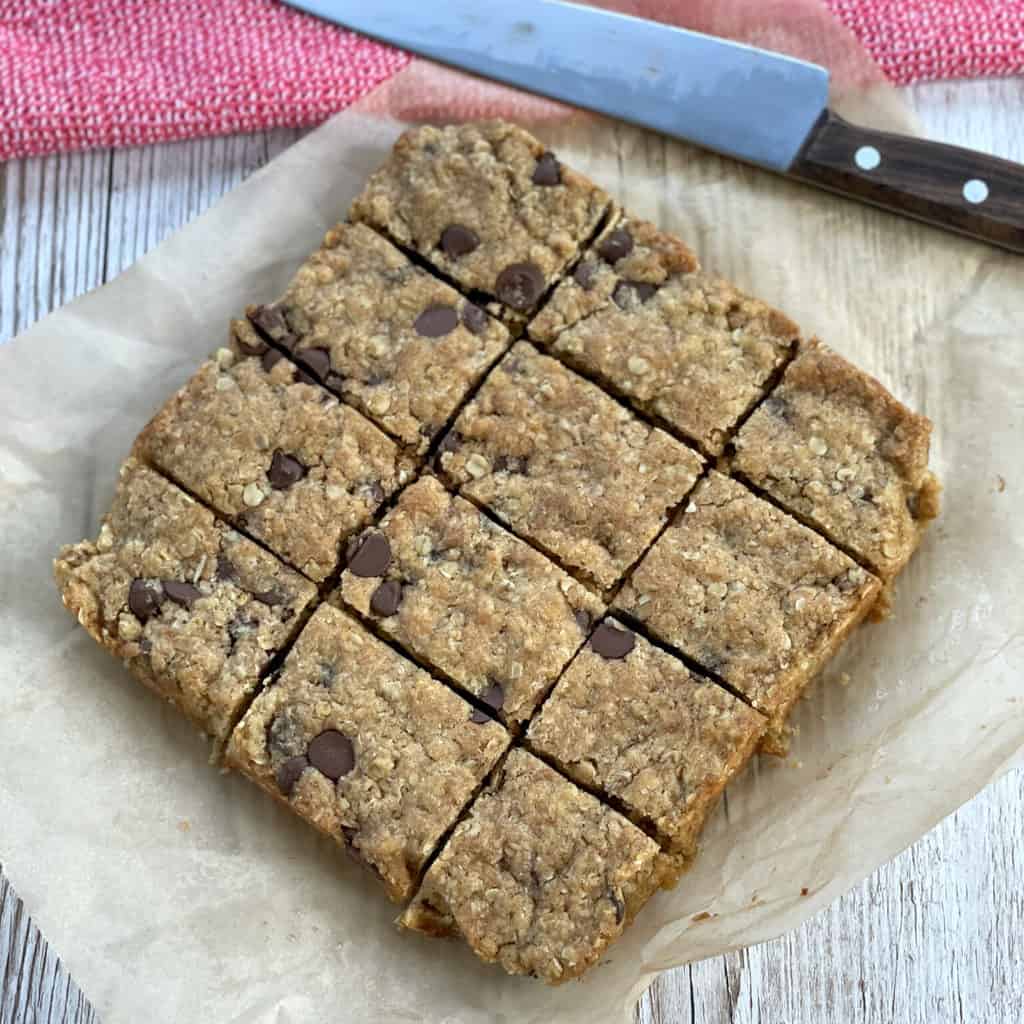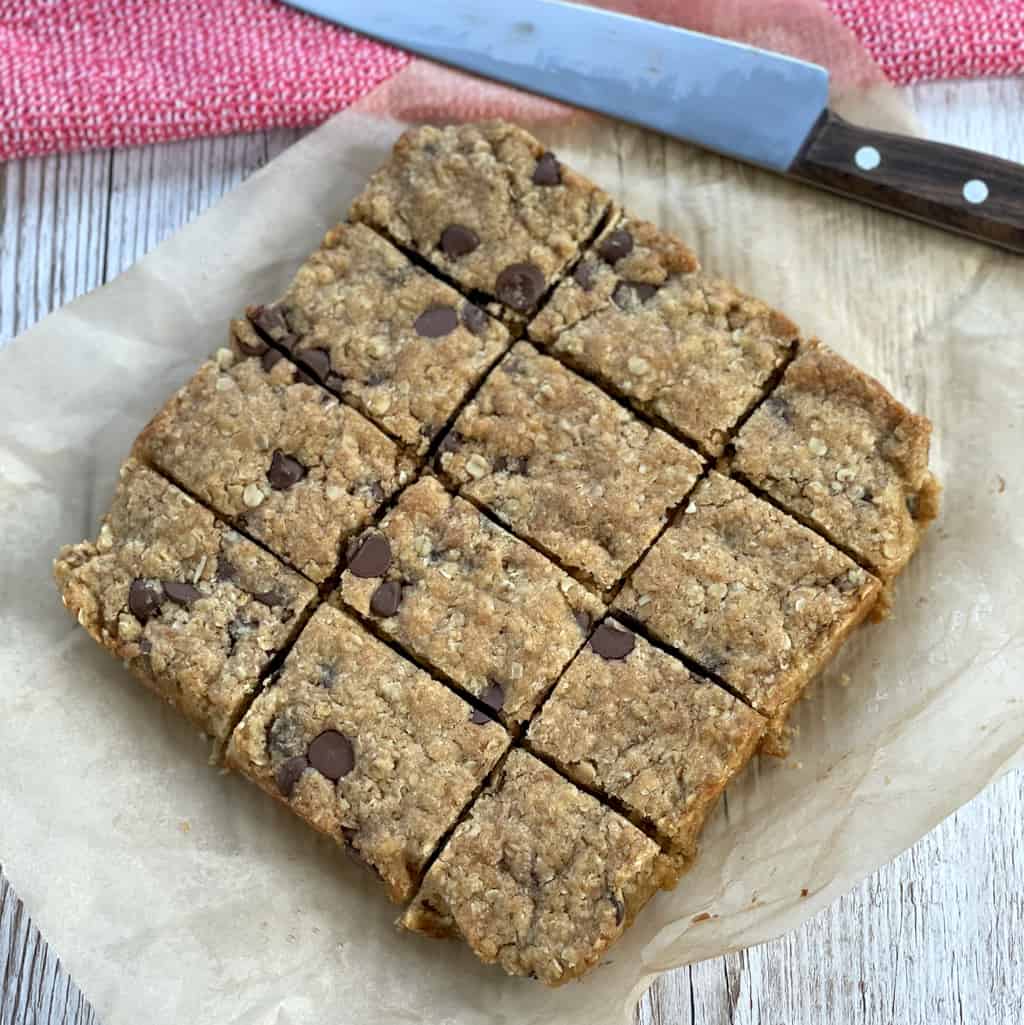 I have several rolled oat recipes so far on the blog, if you are inspired to try them check them out below by clicking the title link.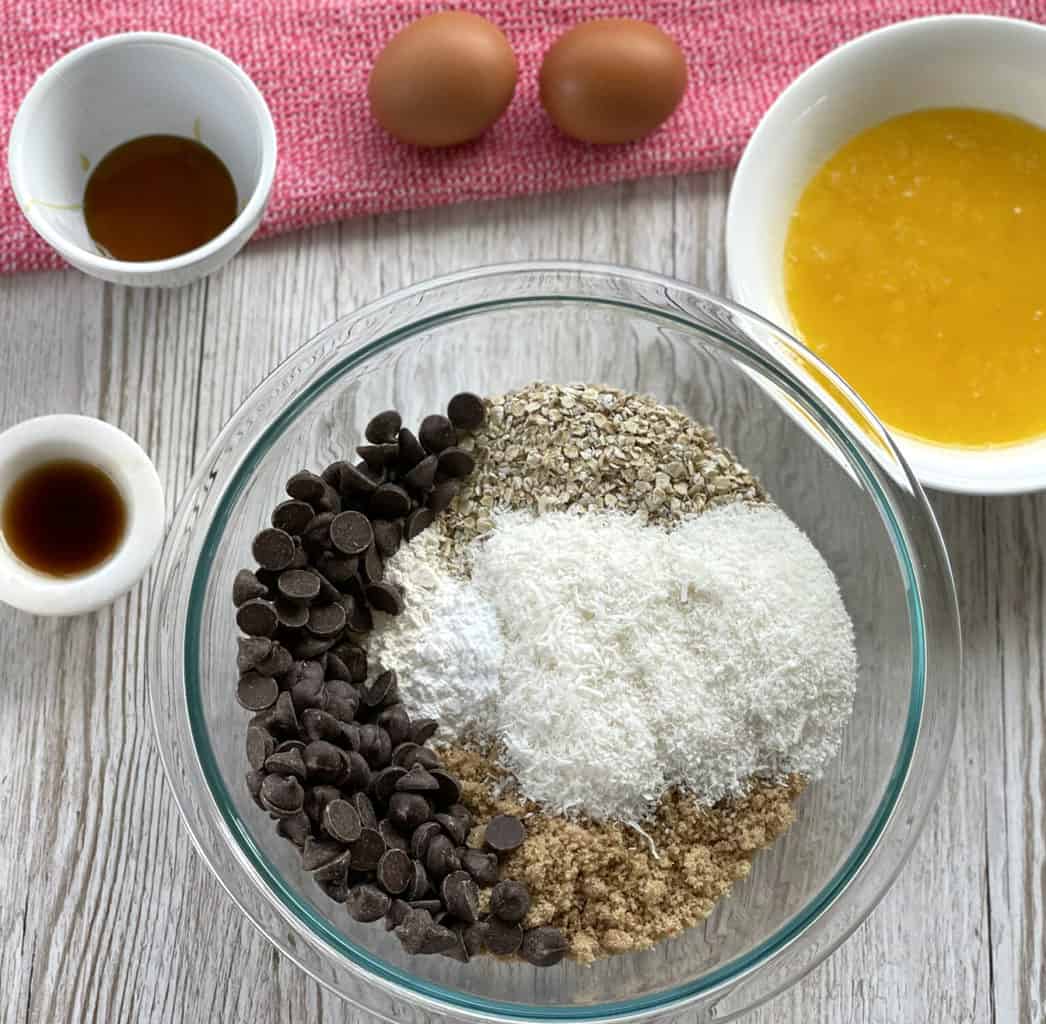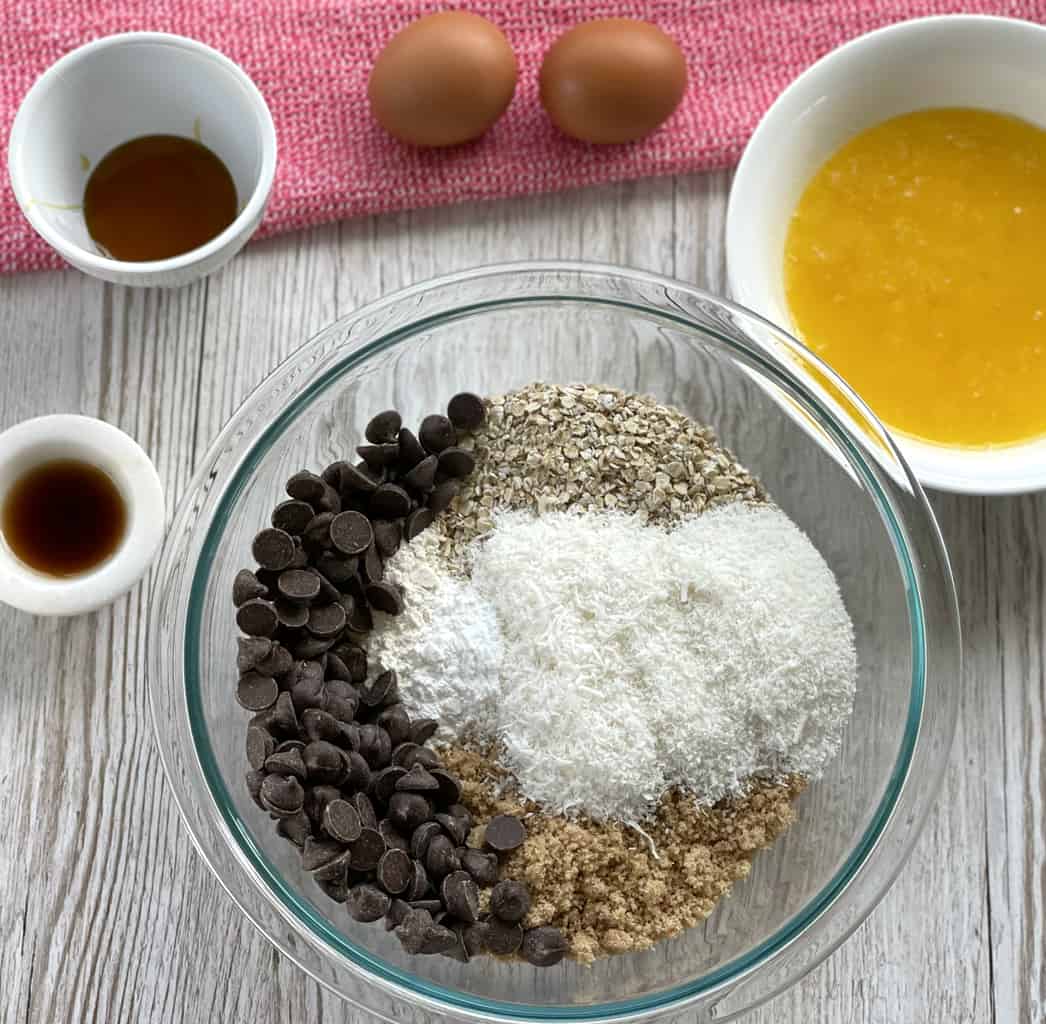 I am sure there are more but that is a small selection of some of my favourites. Having rolled oats as part of your pantry basics is a great idea as they help to bulk out your recipes and add a lovely subtle nutty flavour.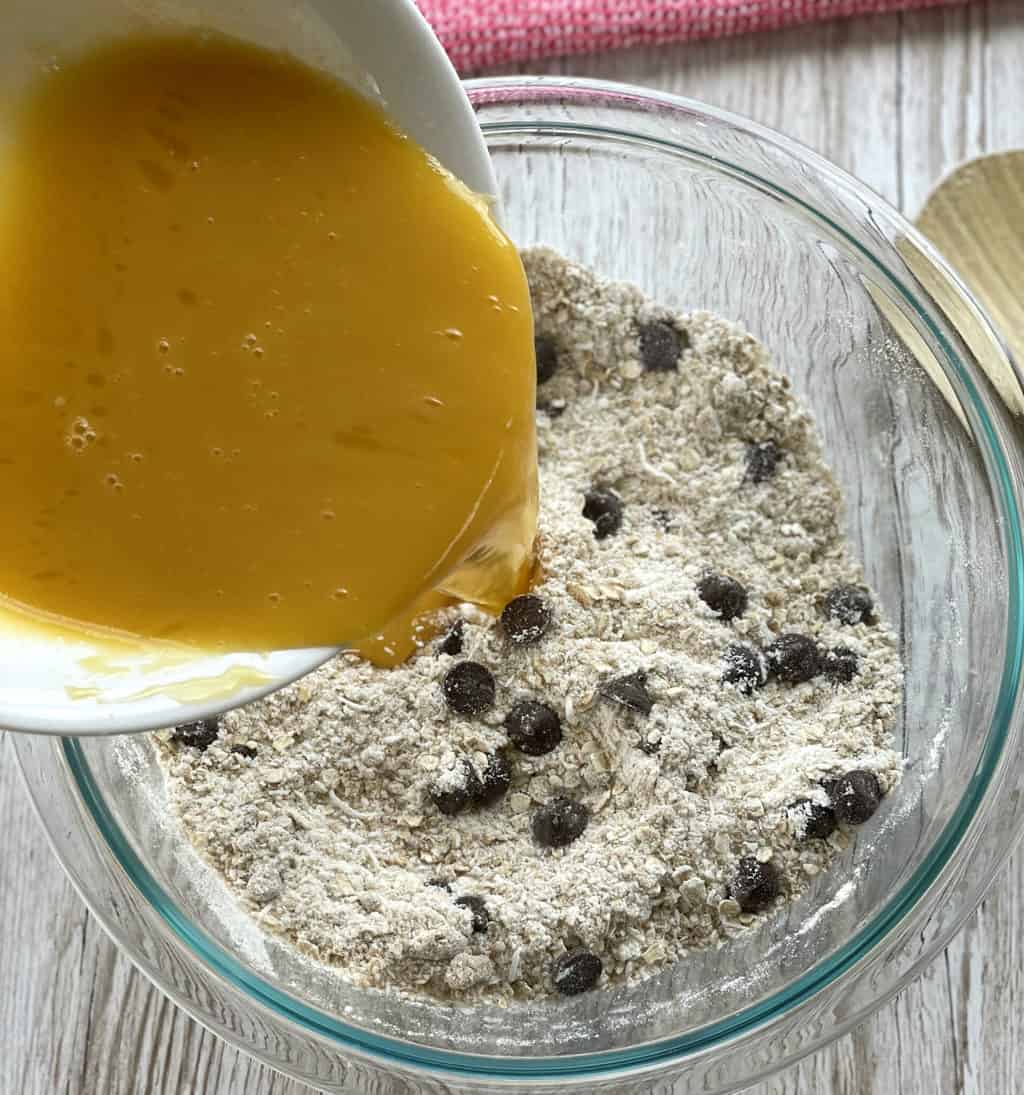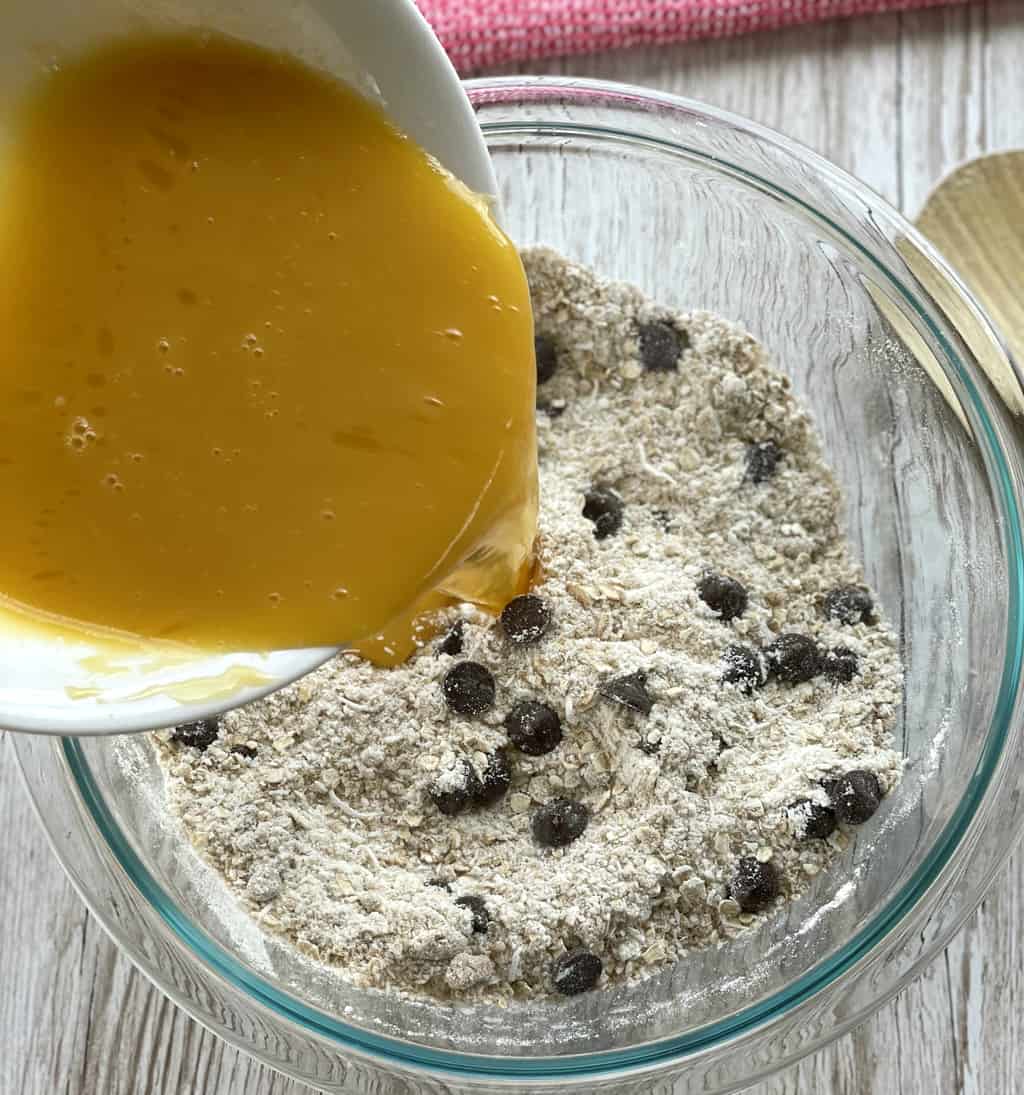 With this recipe you simply combine all of the dry ingredients then add the melted butter and other wet ingredients to this and press it into a lined tin.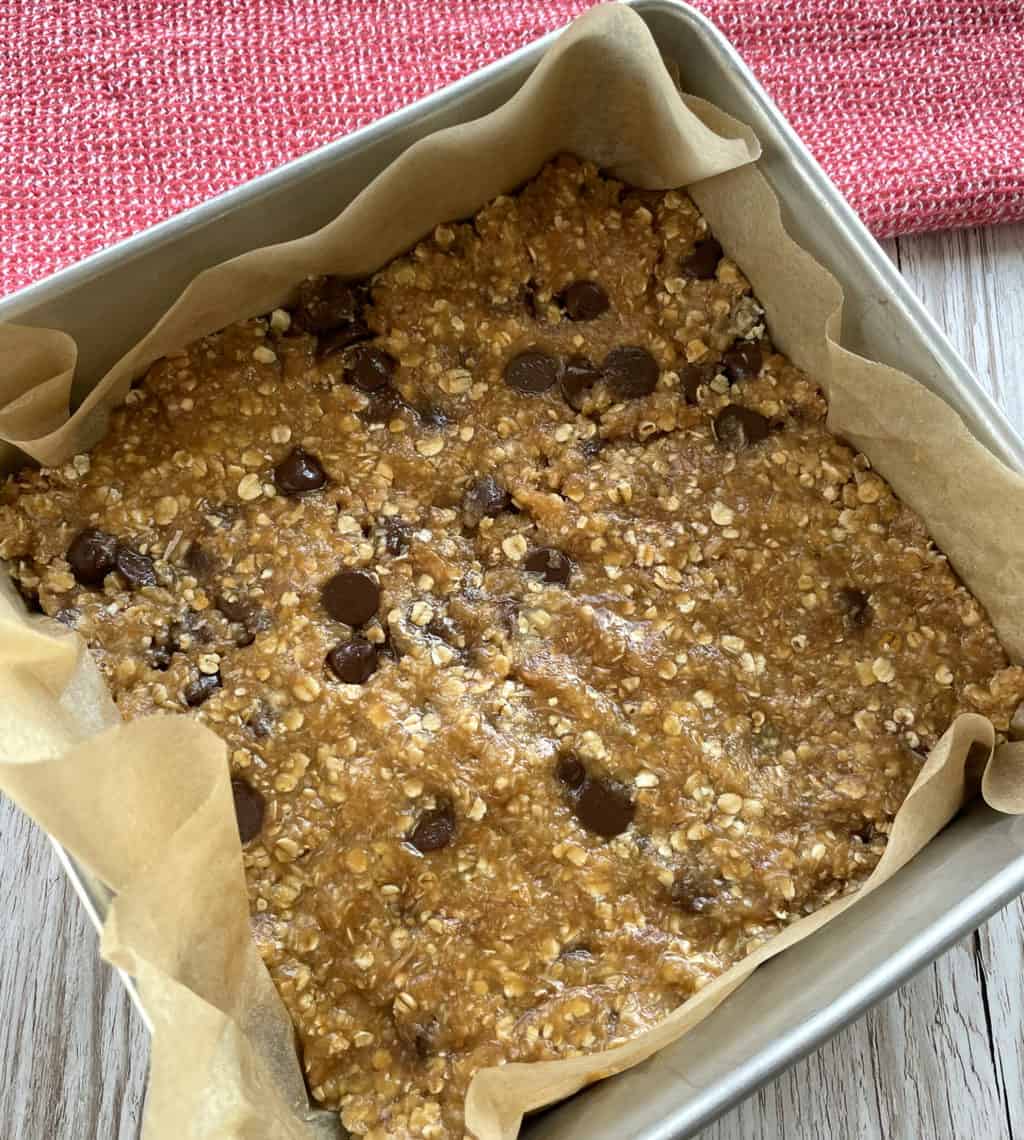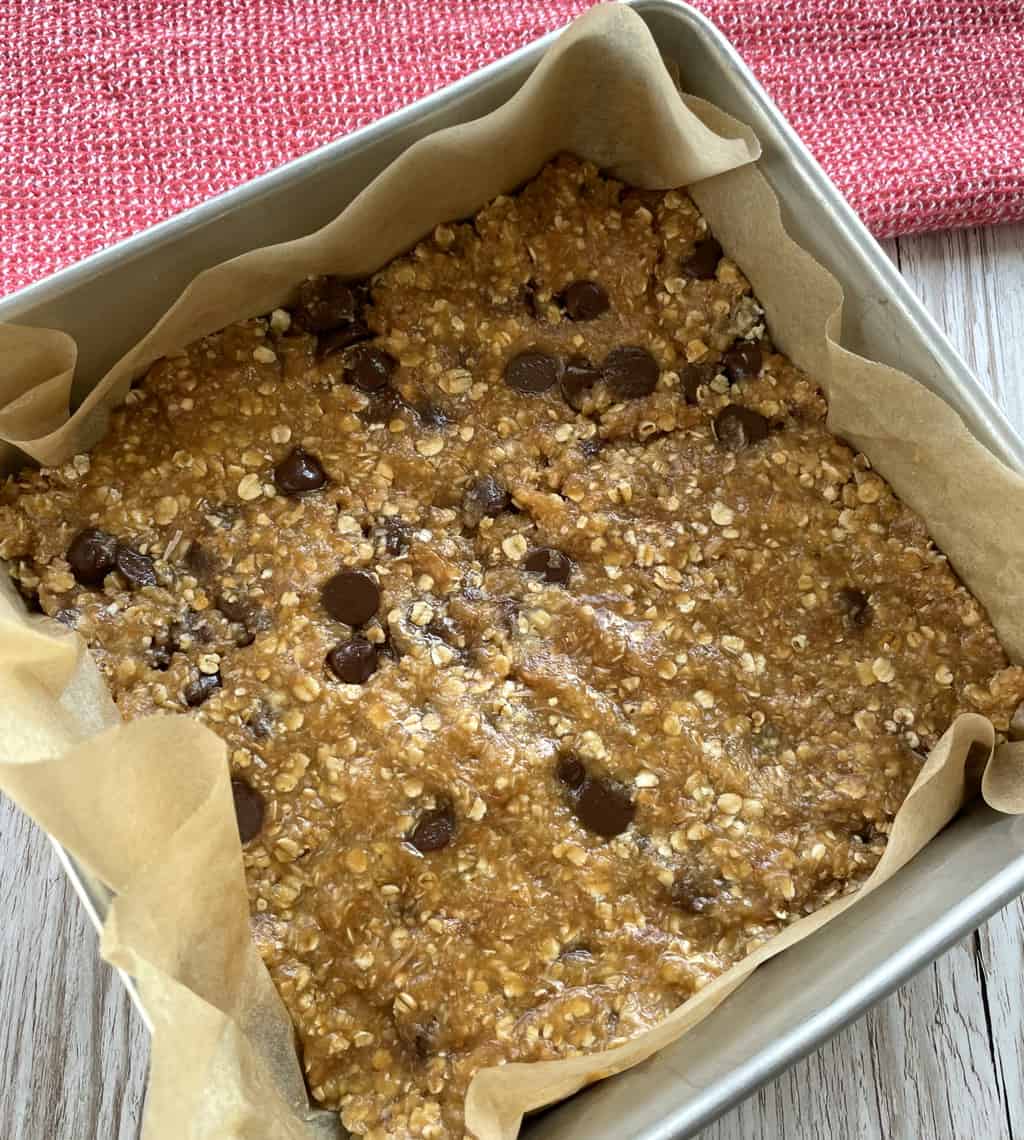 You want to bake this until it is golden brown and it will smell delicious. It is quite like a large cookie once baked. Ideally you will want to allow it to completely cool in the tin before trying to slice it so that it holds together.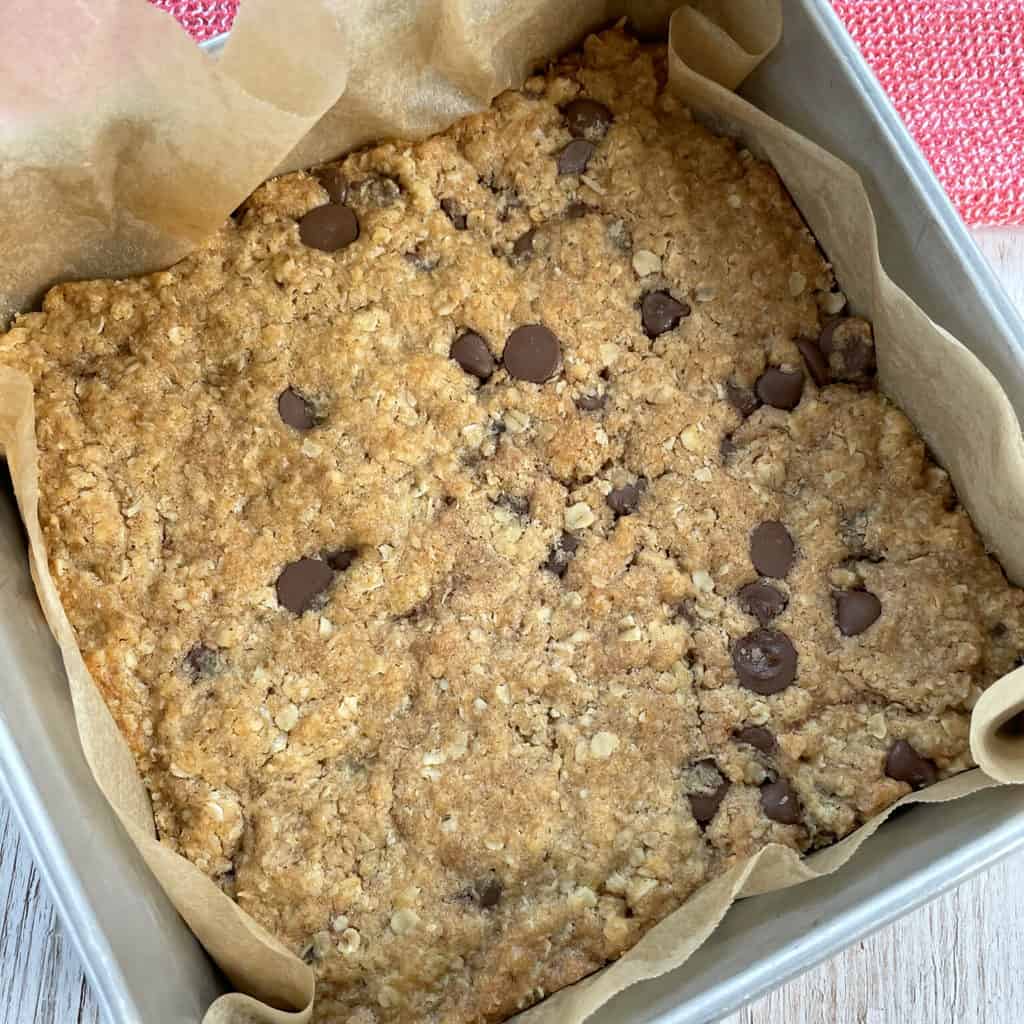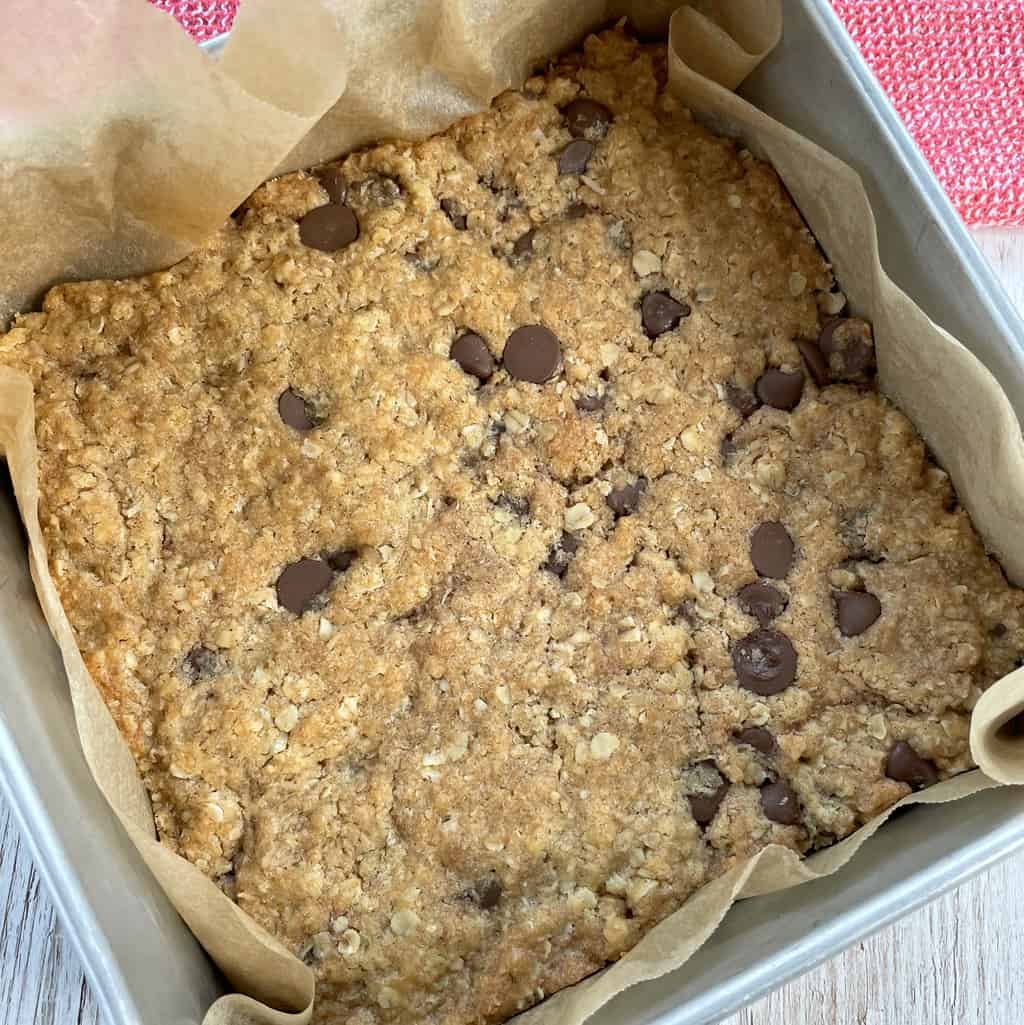 Stored in an airtight container this should last for at least 4 days.
I really look forward to hearing what you think of this one. I love sharing all of these simple recipes, I hope my blog is like a big cook book for you to come to when you have a pantry of ingredients and wonder what to bake today!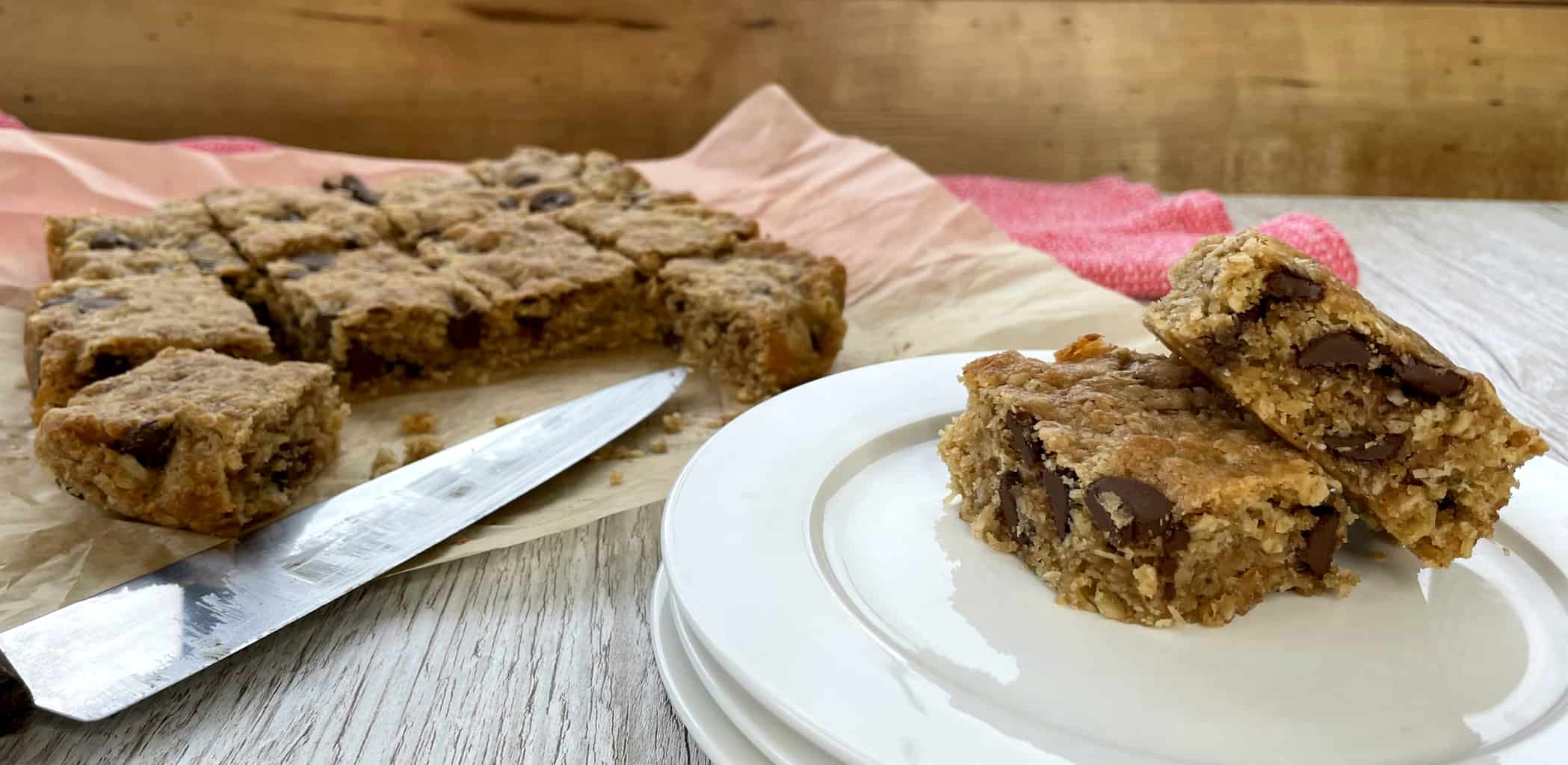 This is for when you have rolled oats and chocolate in the cupboard and feel like something tasty
Onto my recipe for Easy Oat Slice
Be sure to let me know what you think of this one!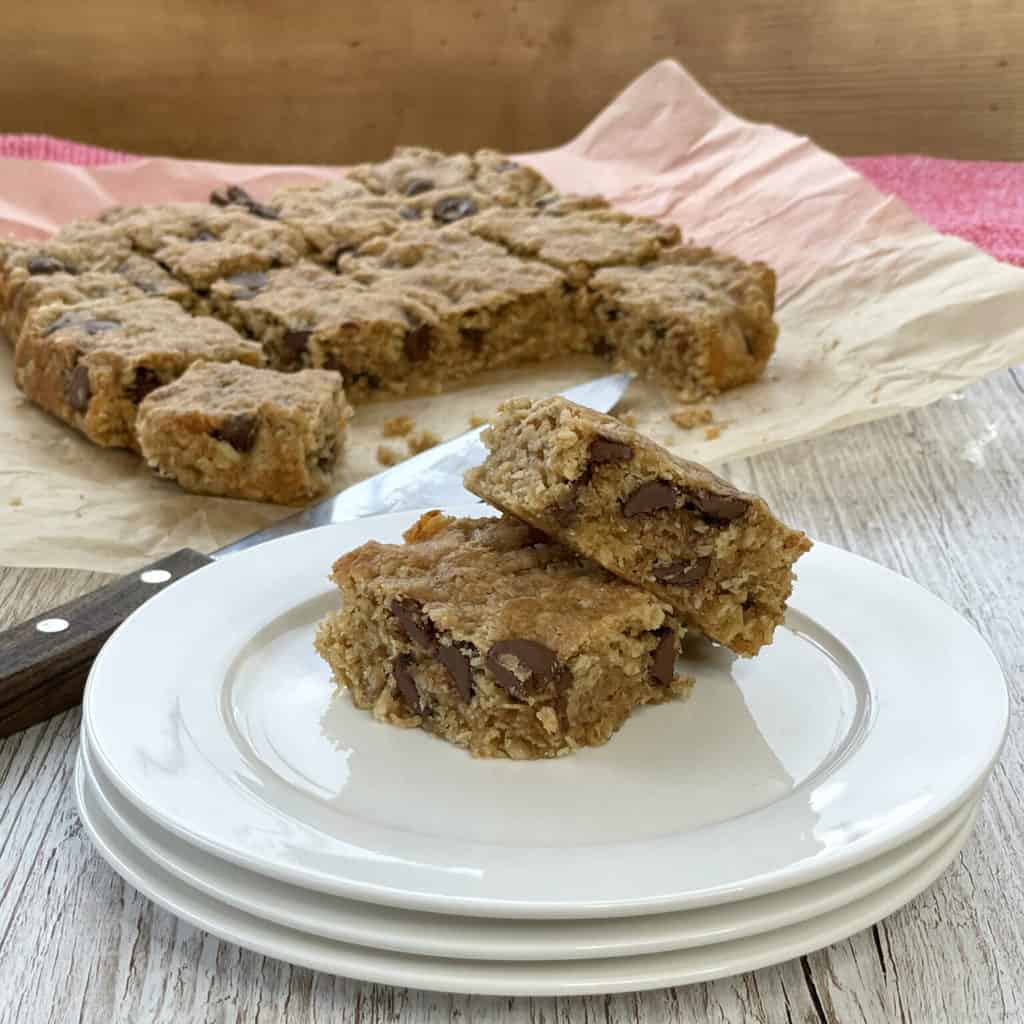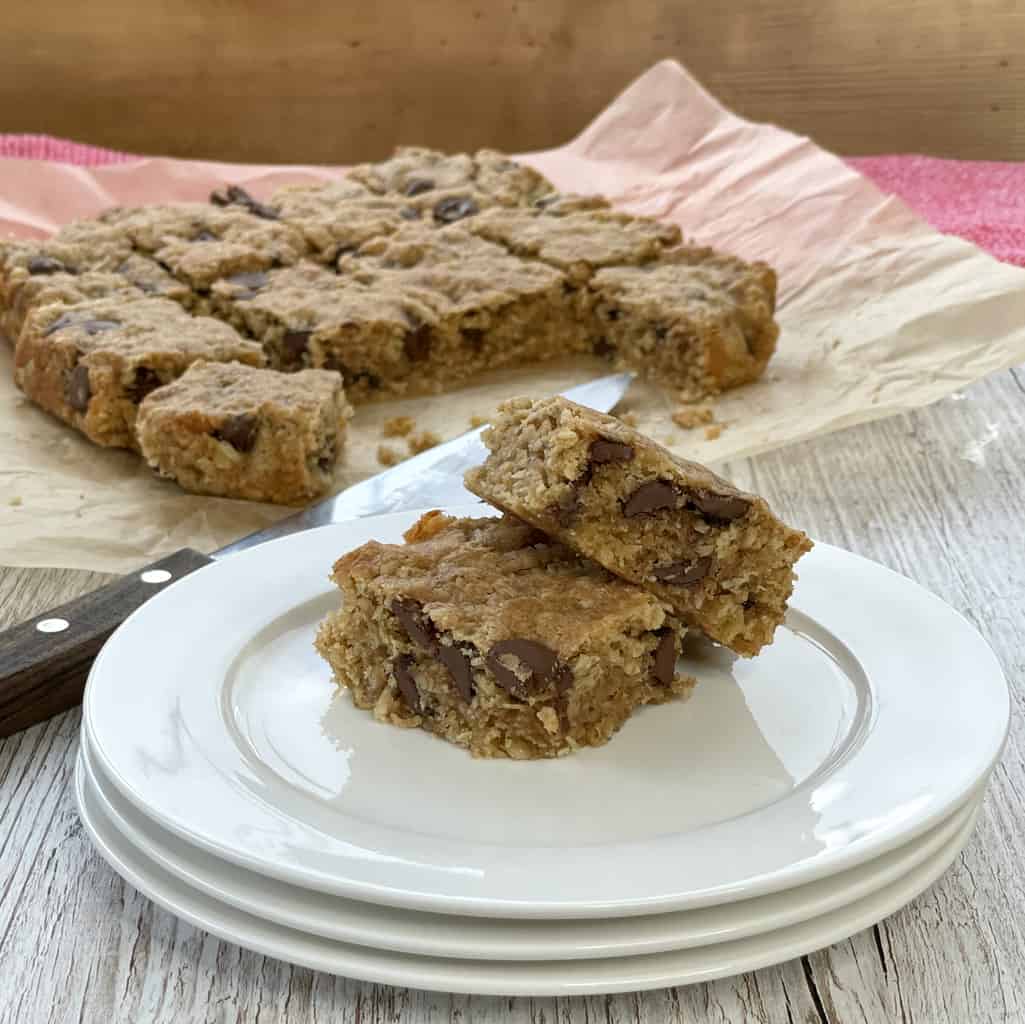 Thank you so much for stopping by to check out my latest recipes on my blog. If you are not already be sure to follow me on Facebook or Instagram for more deliciousness, and you can register your email in the subscription box below to receive all my recipes as I publish them.
Happy Baking
Anna
PIN IT! PINTEREST