Delicious and super simple, this Slow Cooker Satay Chicken is another one of our family favourites.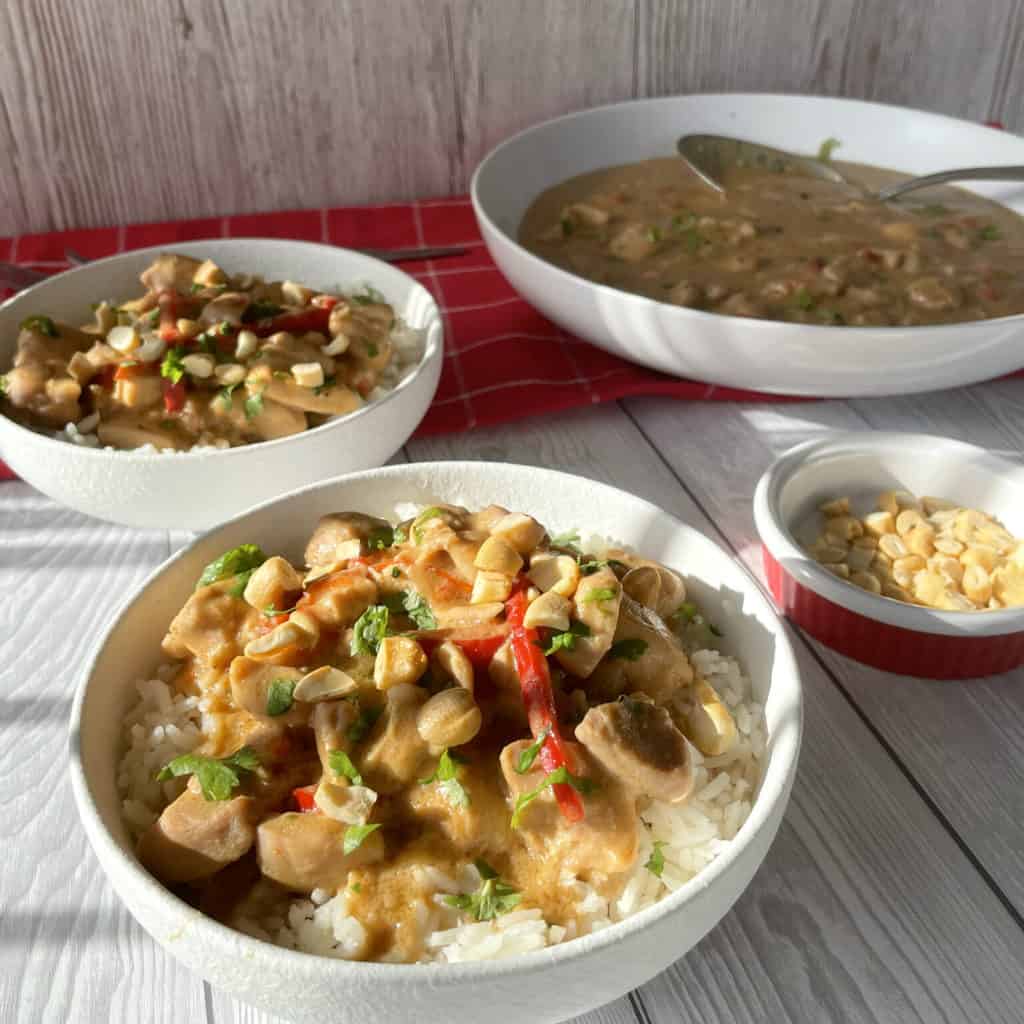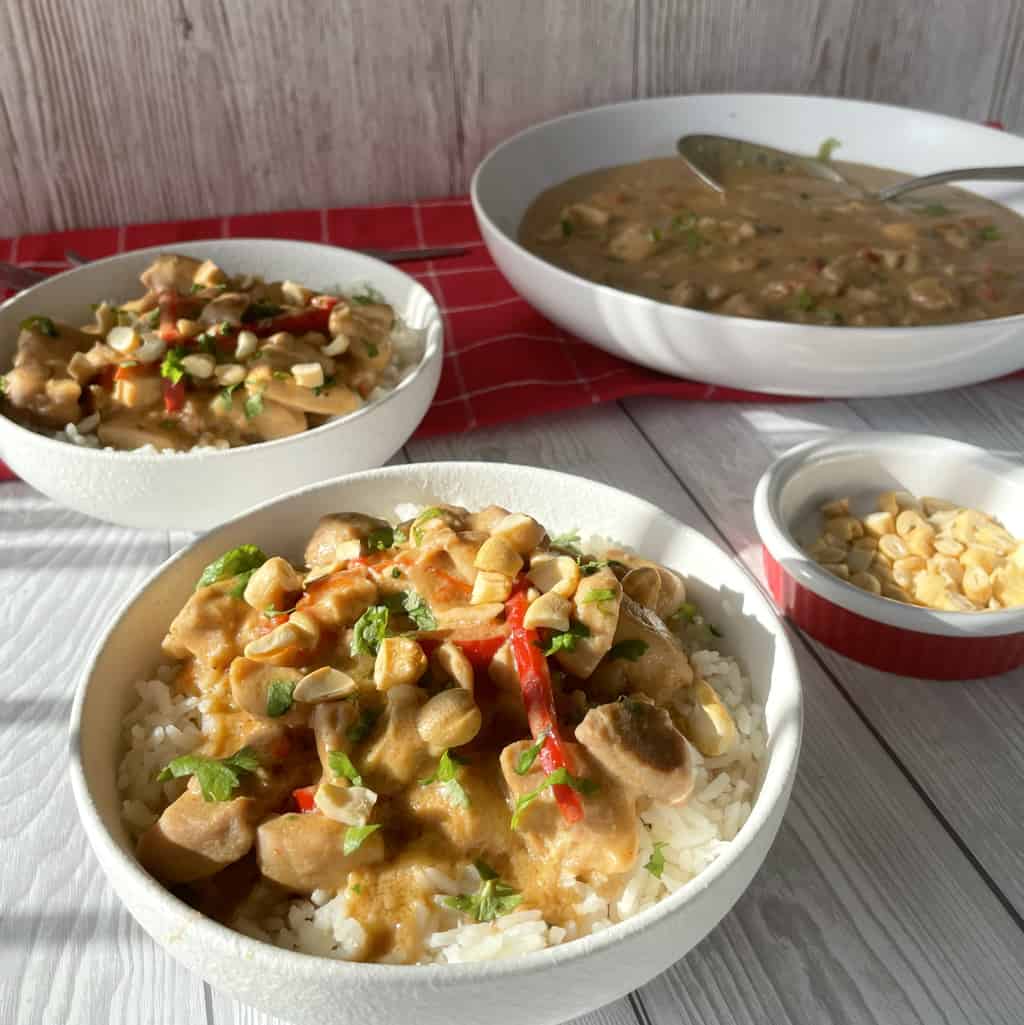 This recipe has been sponsored by Countdown Supermarkets, all opinions are my own
Satay has to be one of my favourite flavours for savoury dishes. Possibly because I LOVE peanut butter, so if you are a fan of peanut flavouring this is one for you to try.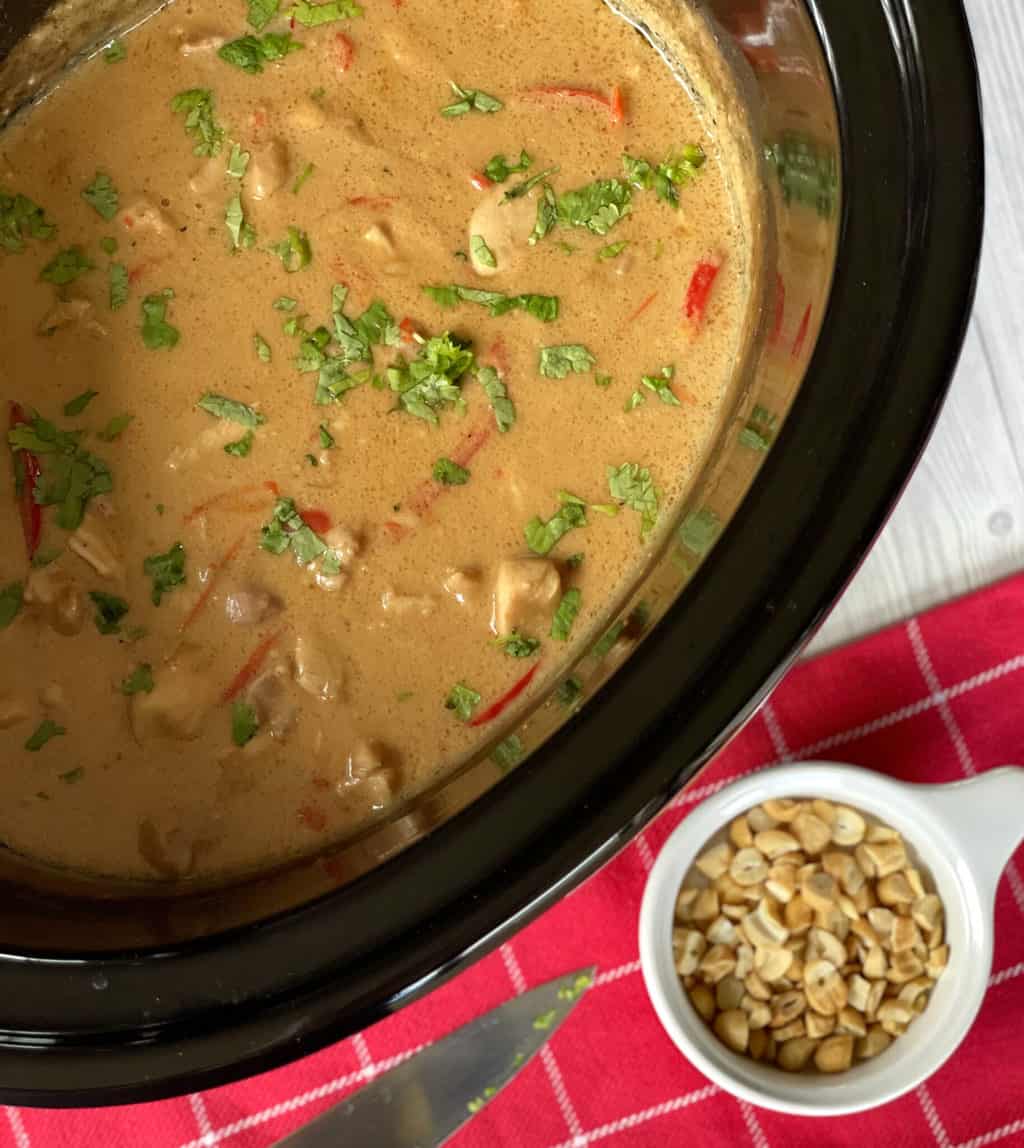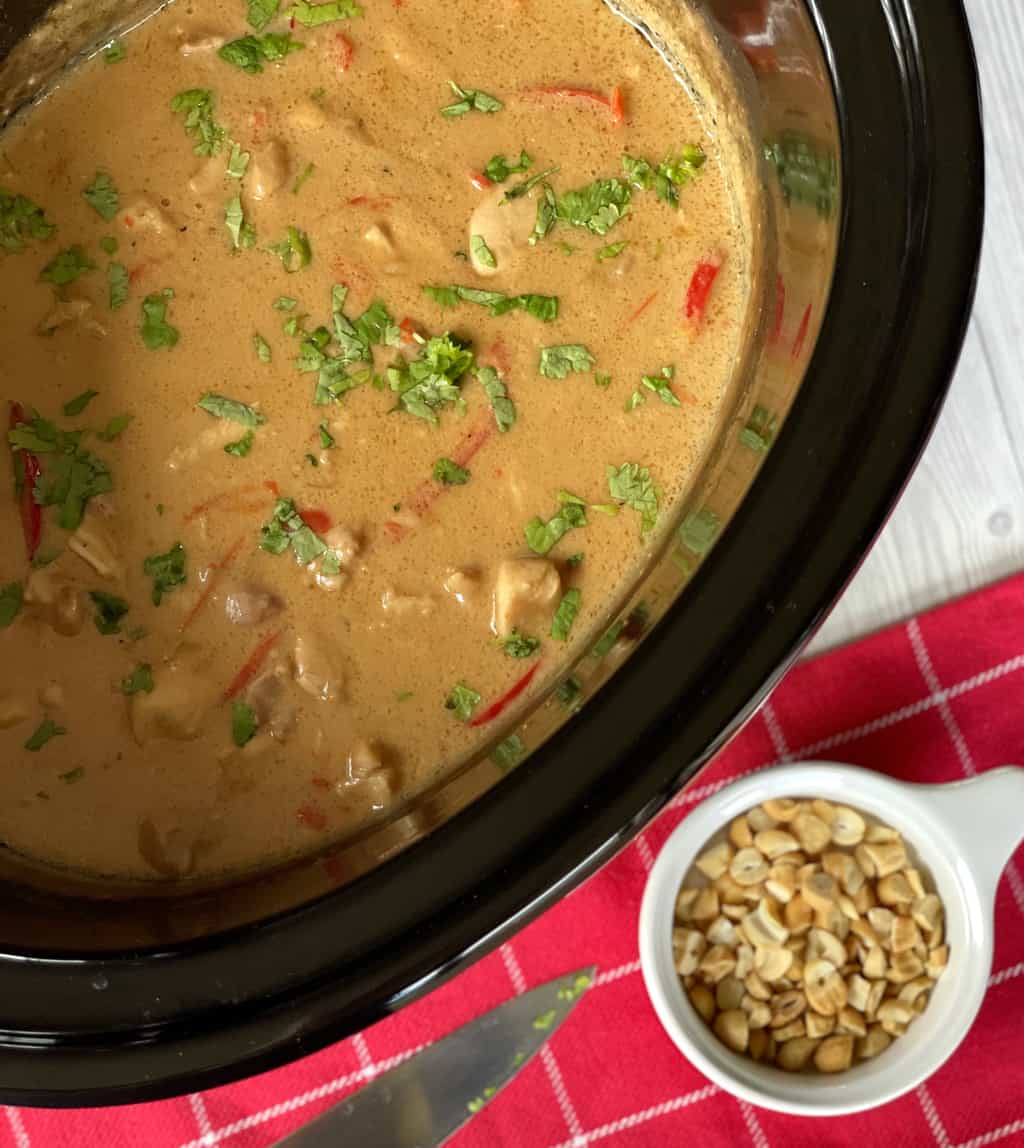 We are about to head back into term two for school here and the days are getting shorter and cooler so out comes the slow cooker for many of our weekday meals.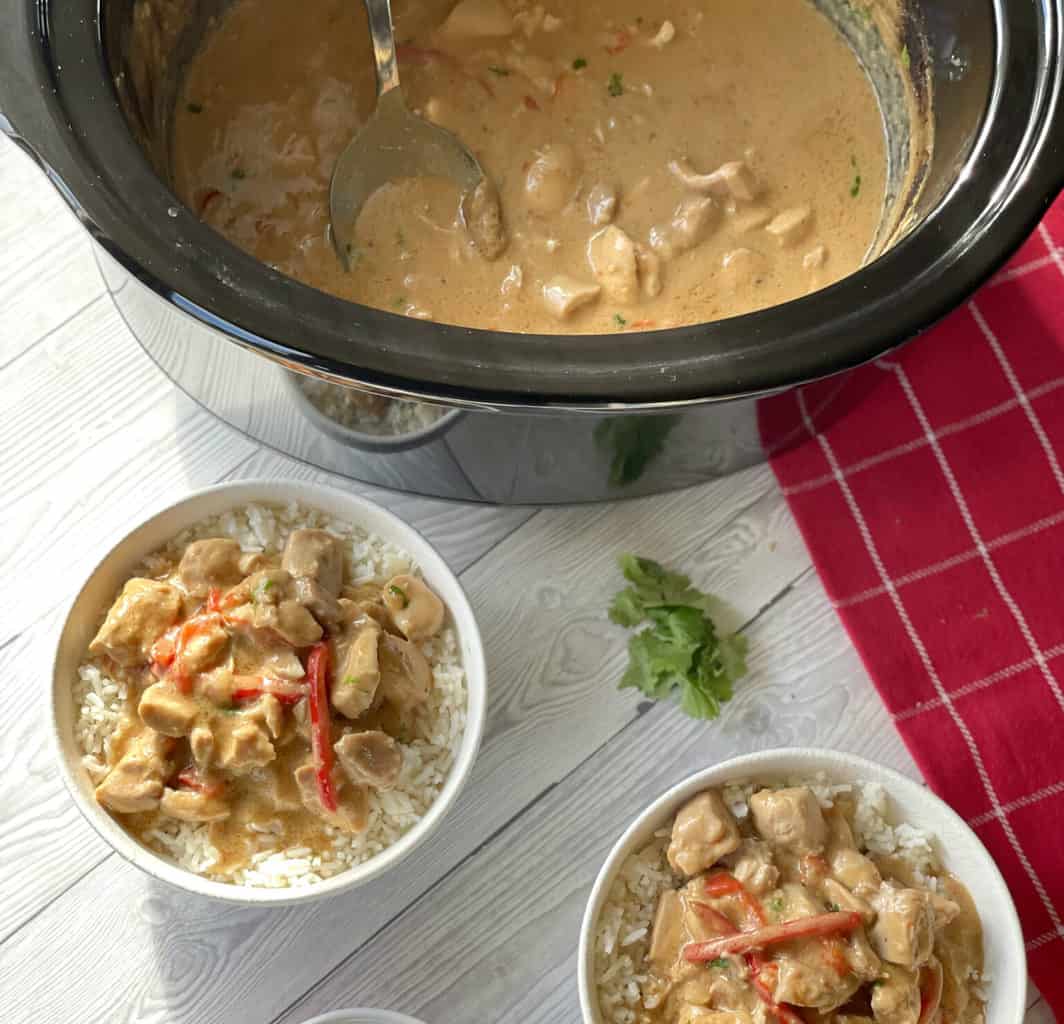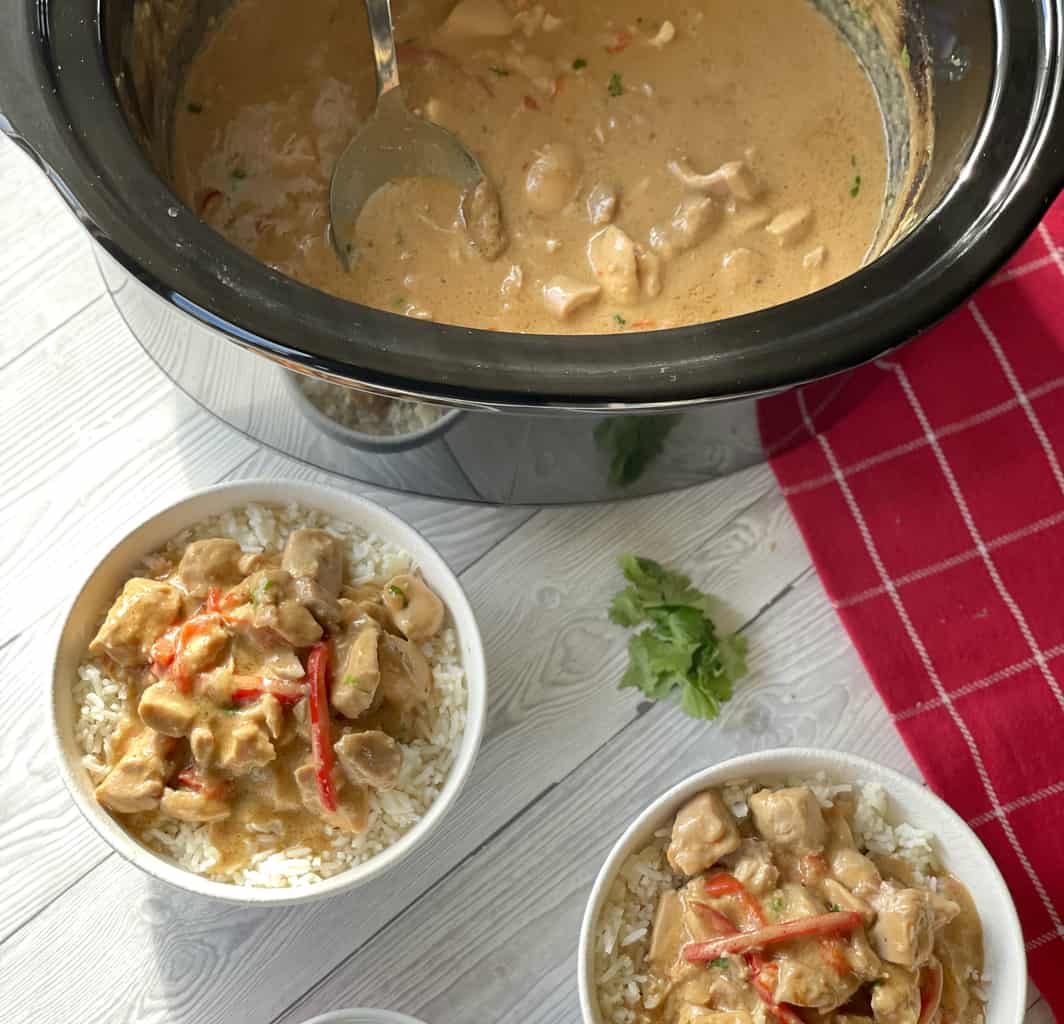 For us winter means we are busier than ever with sports on every night of the week, so coming home to a house smelling of warm prepared meals is such a treat.
Getting back into this routine can feel like a bit of a drag, but I have partnered with Countdown Supermarkets to showcase their great products and show you how you can create warming winter meals that double as perfect leftovers for lunch the next day.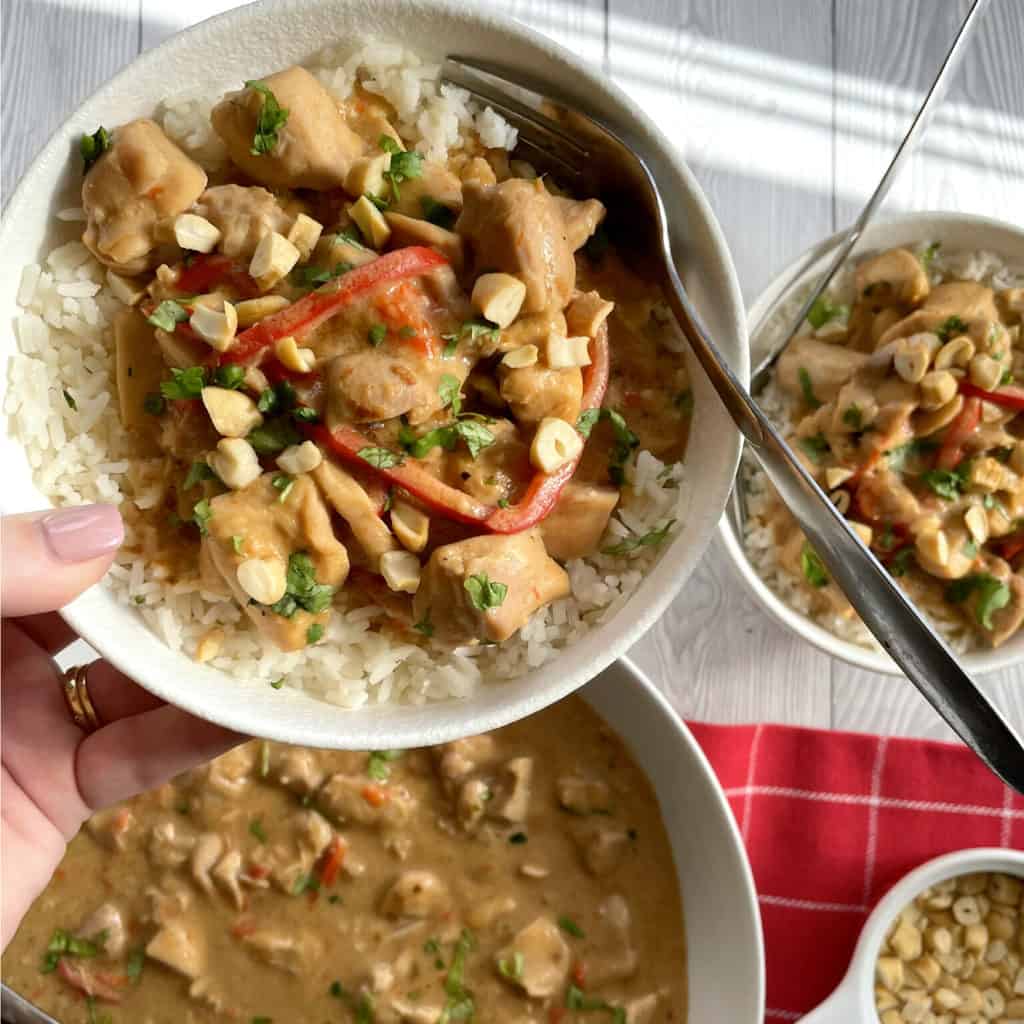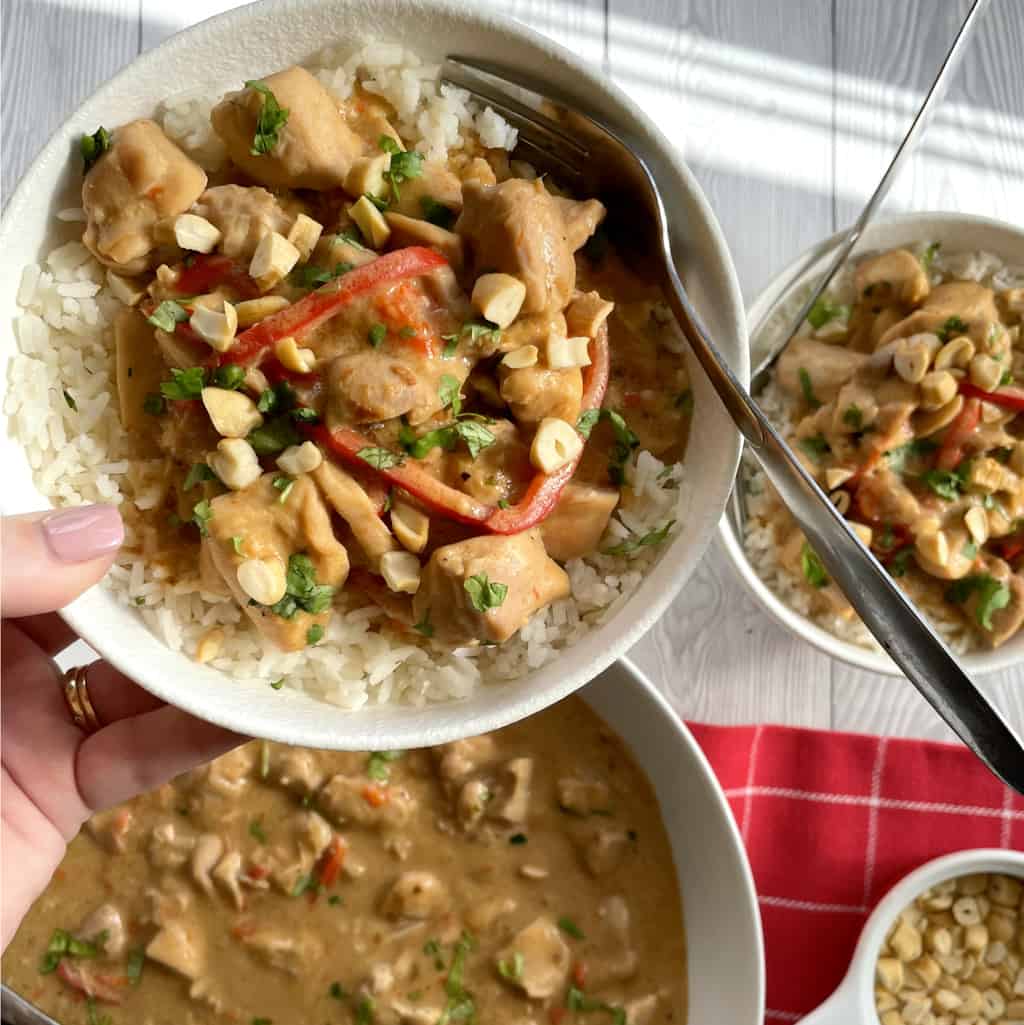 Slow cooker meals are great – they are so incredibly easy to prepare but the outcome is always so tasty. Many of the ingredients in this recipe are pantry staples that are great to have on hand to create delicious family meals.
Ingredients you will need are
Chicken Thighs

Onion

Capsicum

Garlic

Ginger

Chilli Flakes or Ground

Paprika

Brown Sugar

Soy Sauce

Peanut Butter, Smooth

Coconut Milk

Chicken Stock

Salt & Pepper

Lime Juice & Coriander (Optional)
So many of these ingredients are available in Countdown's Own Brand range! So well priced and great quality too.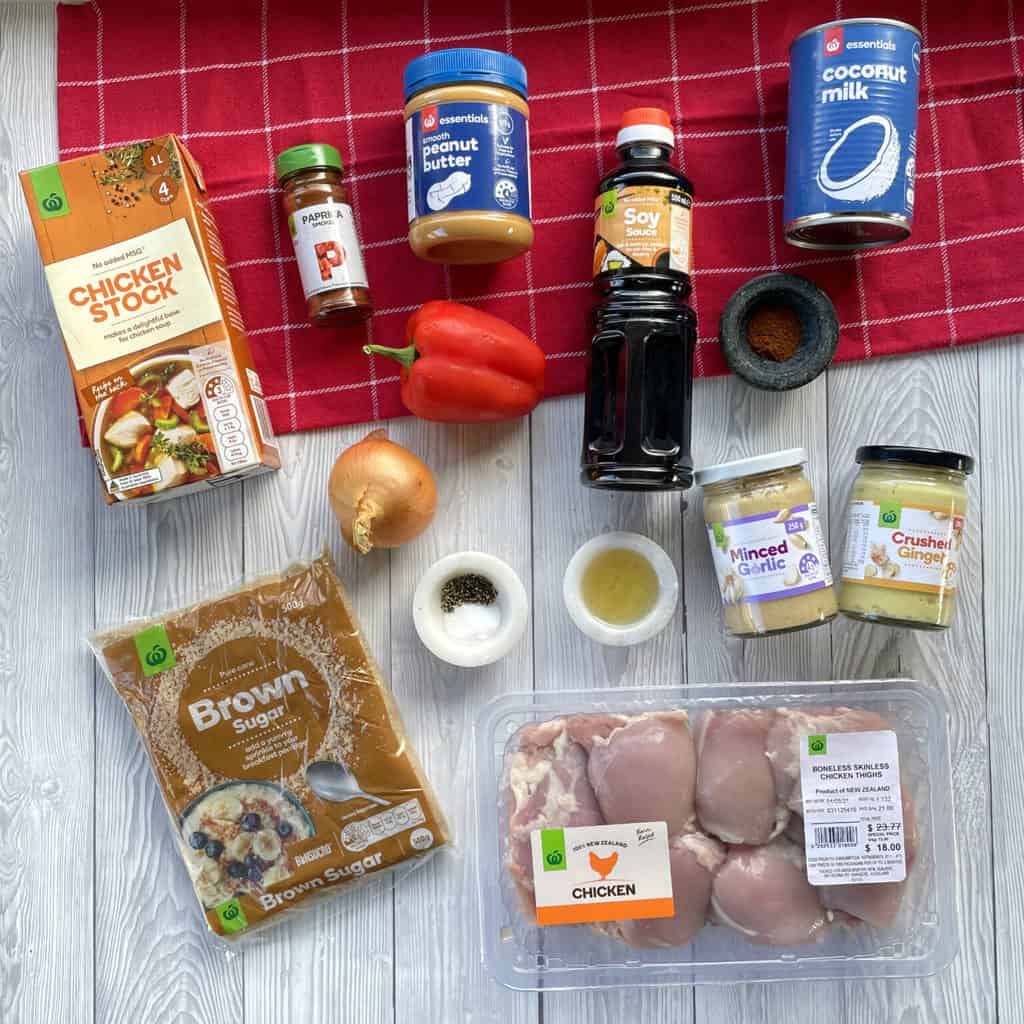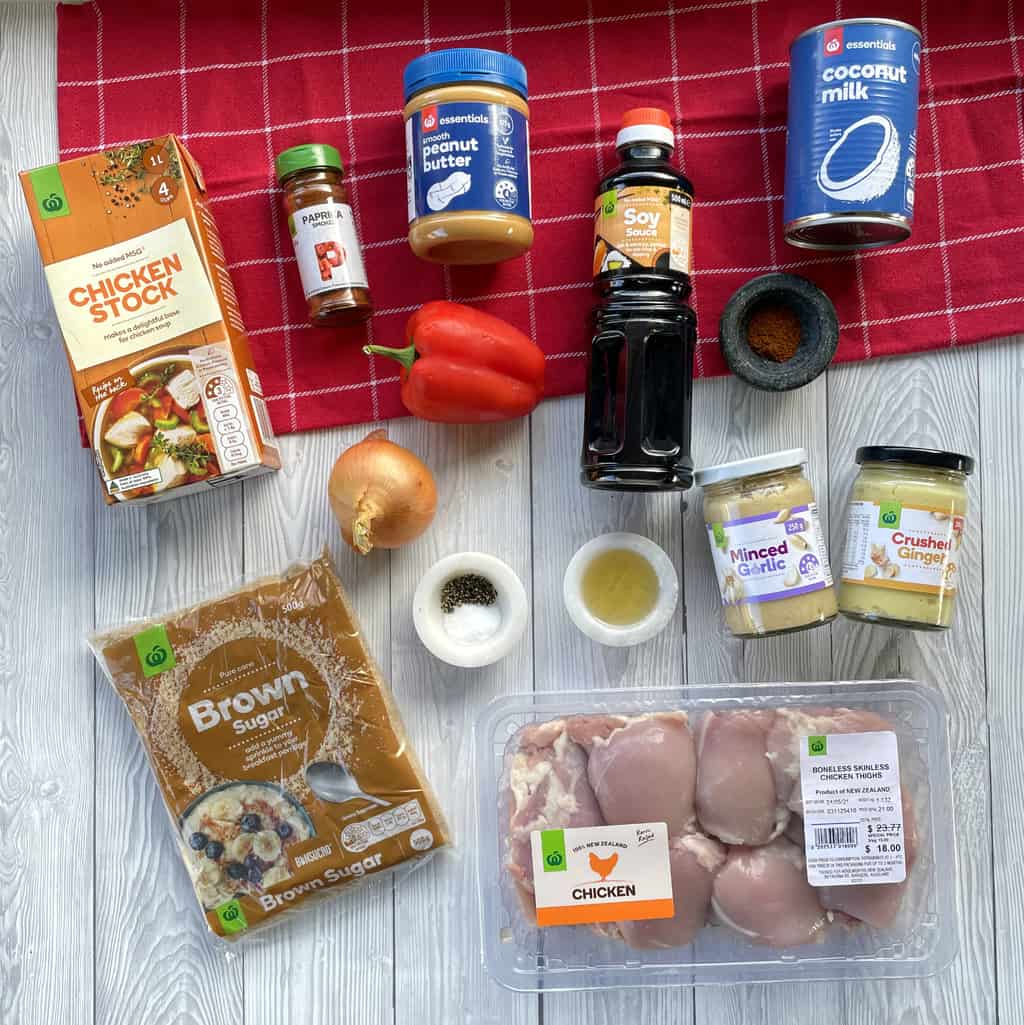 The best bit about this recipe, and many that are created for slow cookers, is that you simply dump all of the ingredients into the slow cooker and leave it to cook. This is exactly what you do here, just set and forget.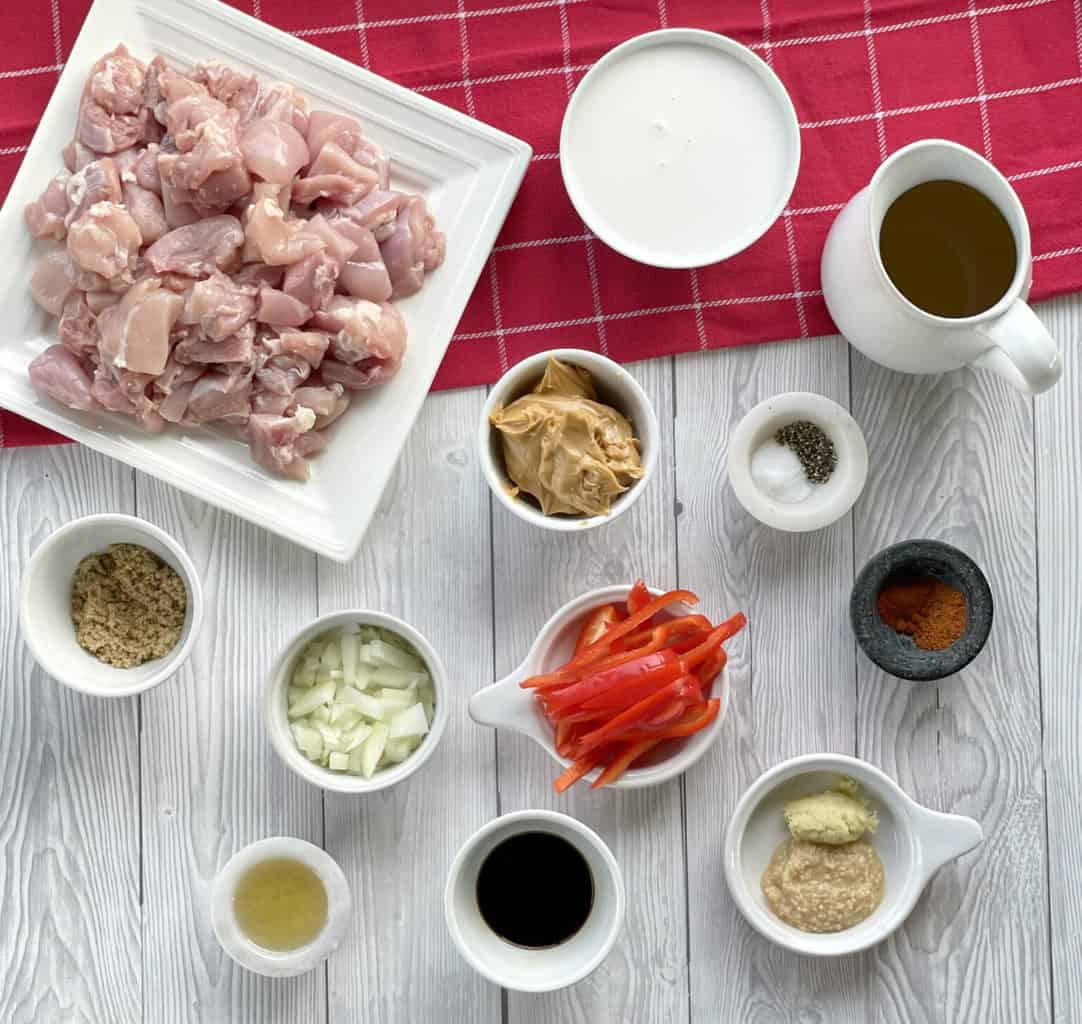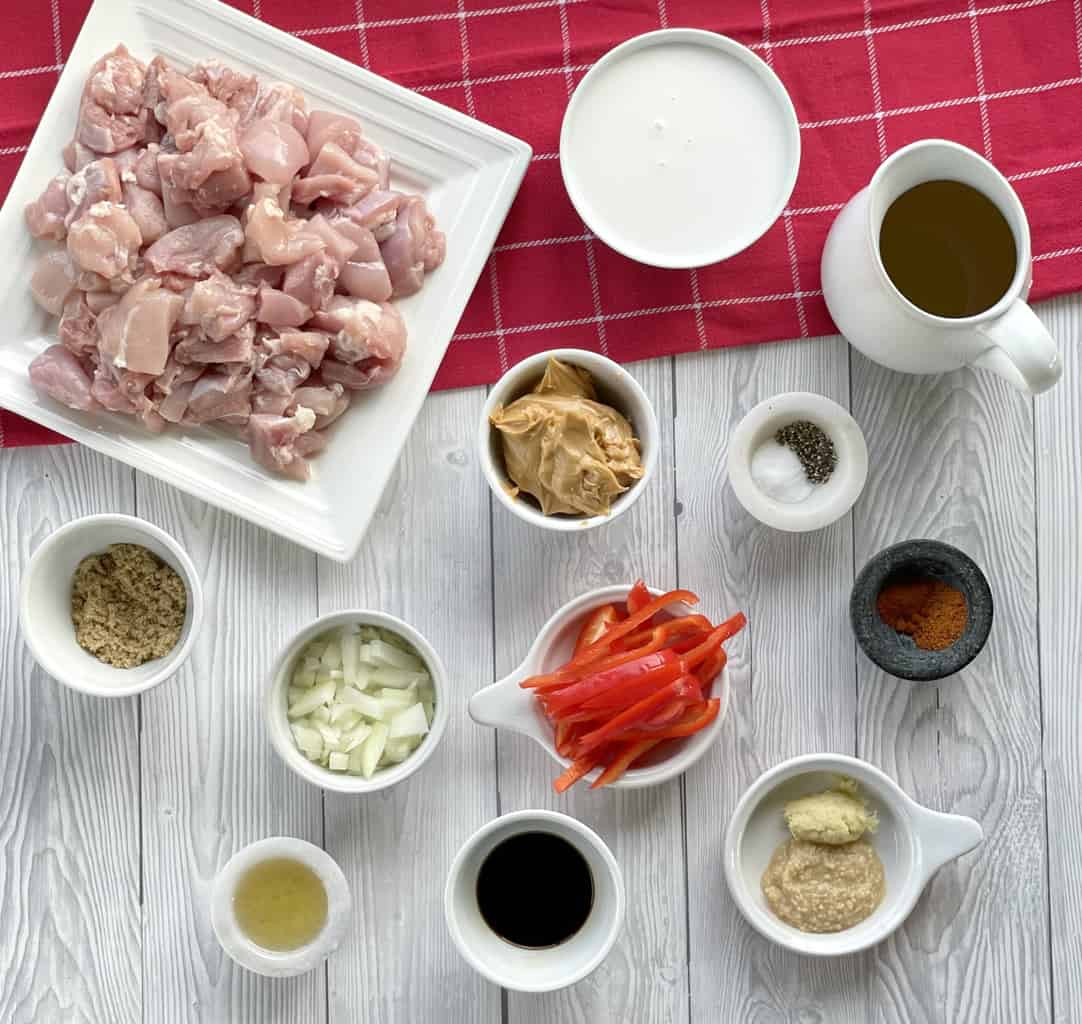 You can cook this recipe on LOW for 5 hours or on HIGH for 3 hours. I prefer to use Chicken Thighs as they stay lovely and moist throughout the cooking process, but chicken breast could work too – though it can dry out when being cooked in a slow cooker.
This recipe makes a large serving, feel free to halve the recipe if that better suits your needs.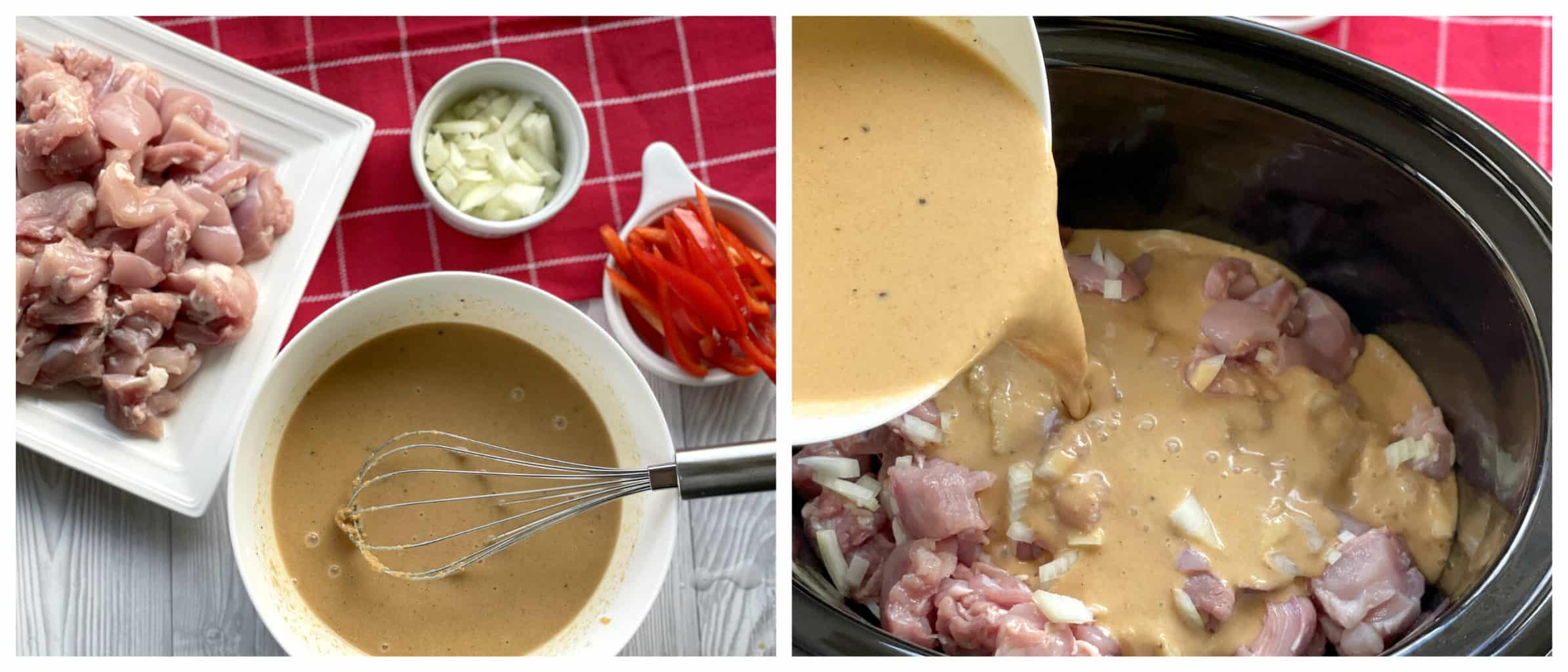 I have included dried ground chilli in this recipe. You can omit it but with just the right amount it adds a lovely flavour to the finished product, if you like extra heat add in more, but chilli does tend to increase in intensity the longer it cooks. You can use chilli flakes or ground chilli.
I have served this with some rice and you can add vegetables to the satay chicken at various stages of the cooking process, red capsicums and green beans are lovely added about an hour before serving.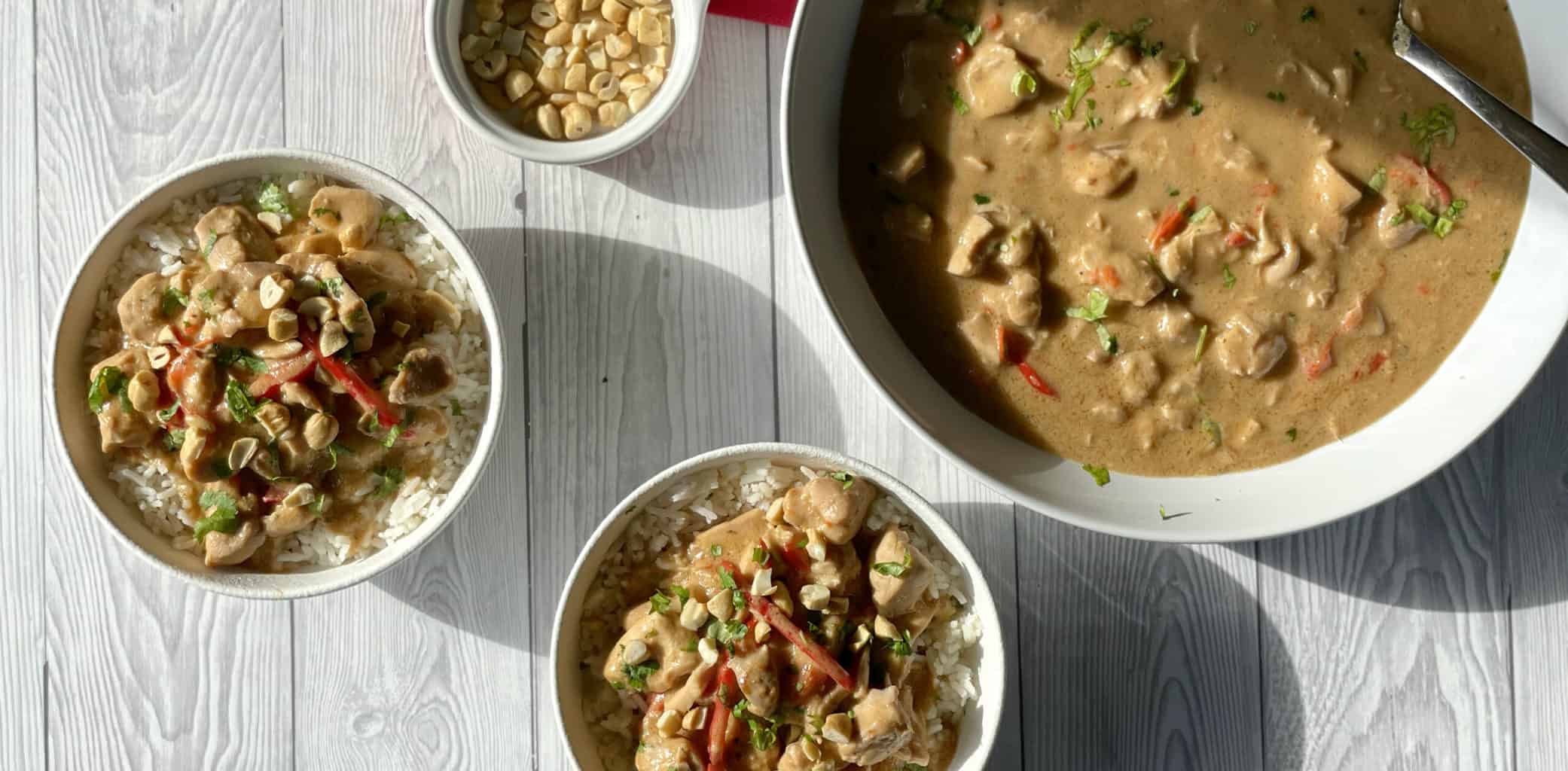 Any leftovers are perfect the next day too! We have served ours here with fresh salad ingredients in some rice paper that you can find in the International section of Countdown. So fresh, easy and fun to make.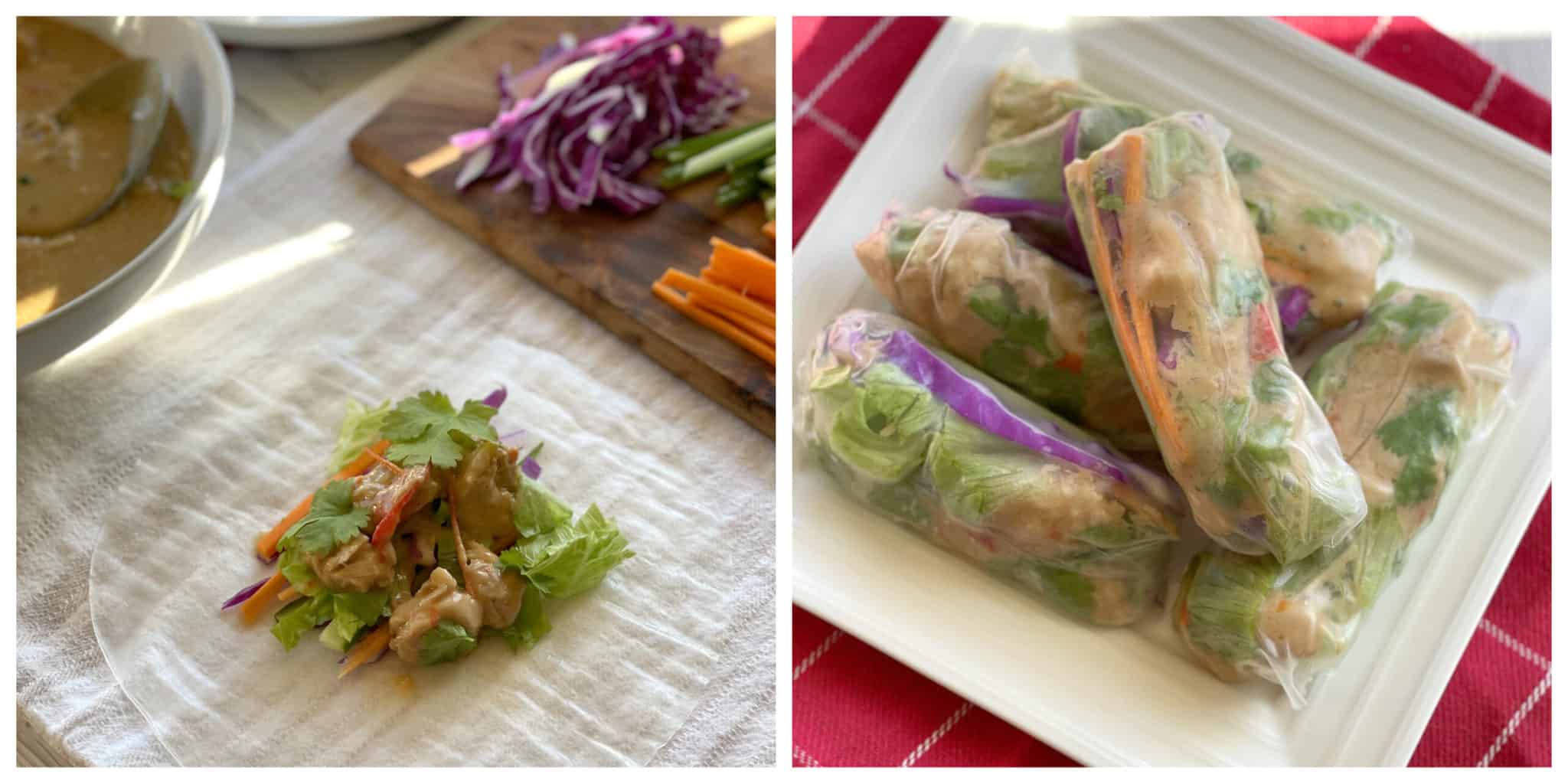 I look forward to hearing your feedback on this one!
Here is the recipe for Slow Cooker Satay Chicken
A huge thank you to Countdown Supermarkets for partnering with me to bring you this new recipe as we get back into routine! I cannot wait to hear what you think of this one.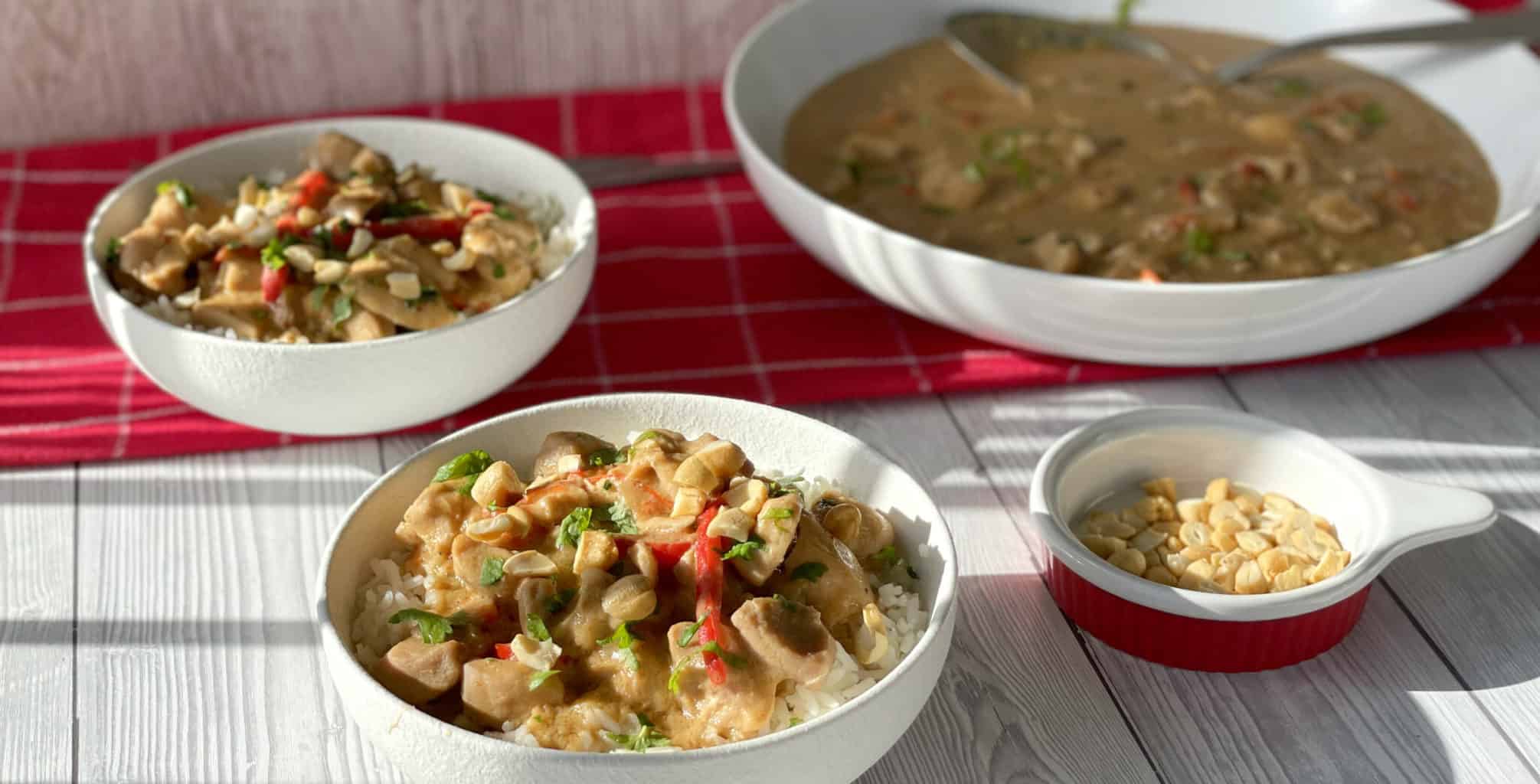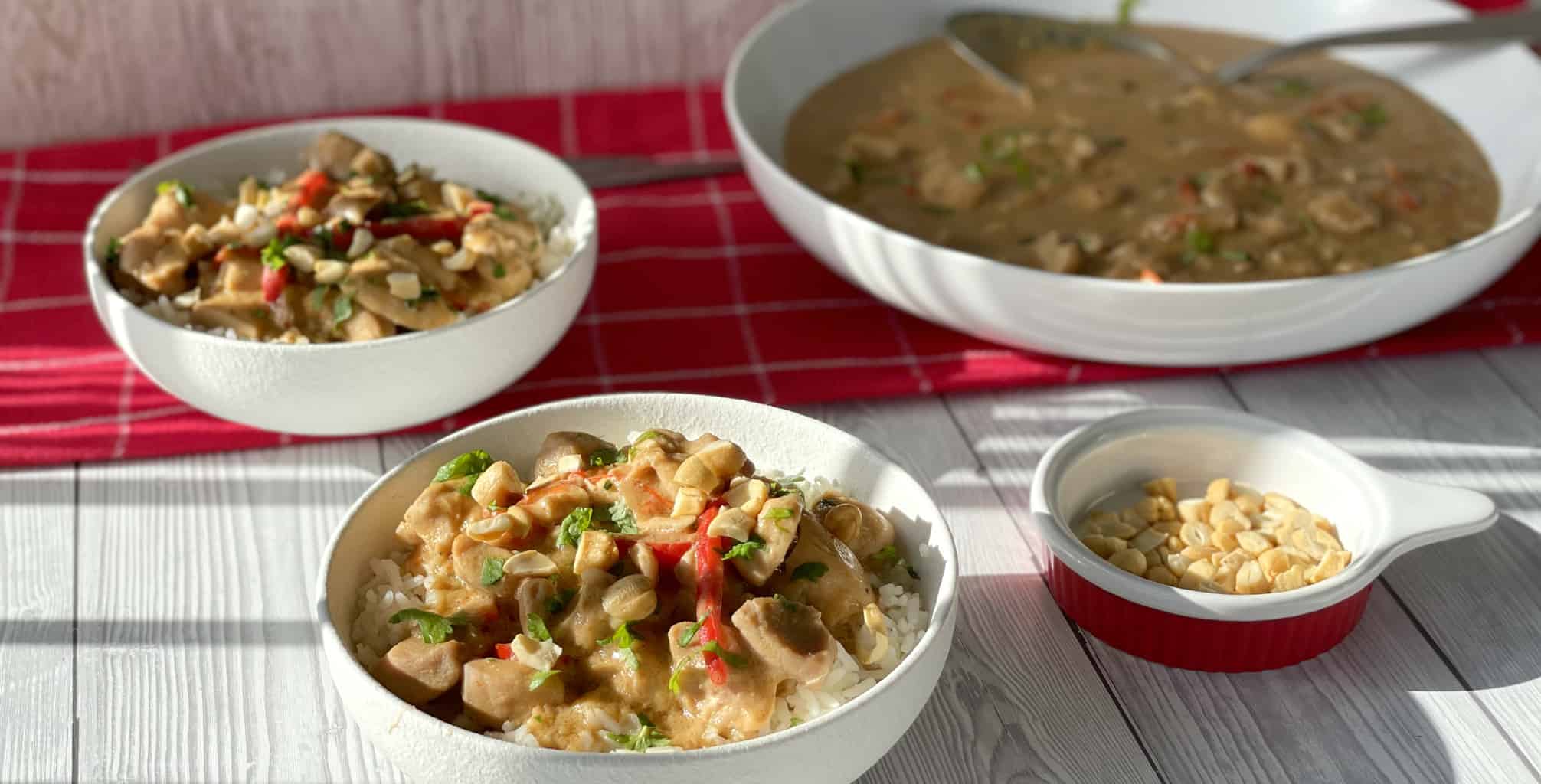 Thank you so much for stopping by to check out my latest recipes on my blog. If you are not already, be sure to follow me on Facebook or Instagram for more deliciousness, and you can register your email in the subscription box below to receive all my recipes as I publish them.
Happy Cooking
Anna
Pin It! Pinterest