A lovely simple recipe, this Apricot and White Chocolate is an easy baking tin filler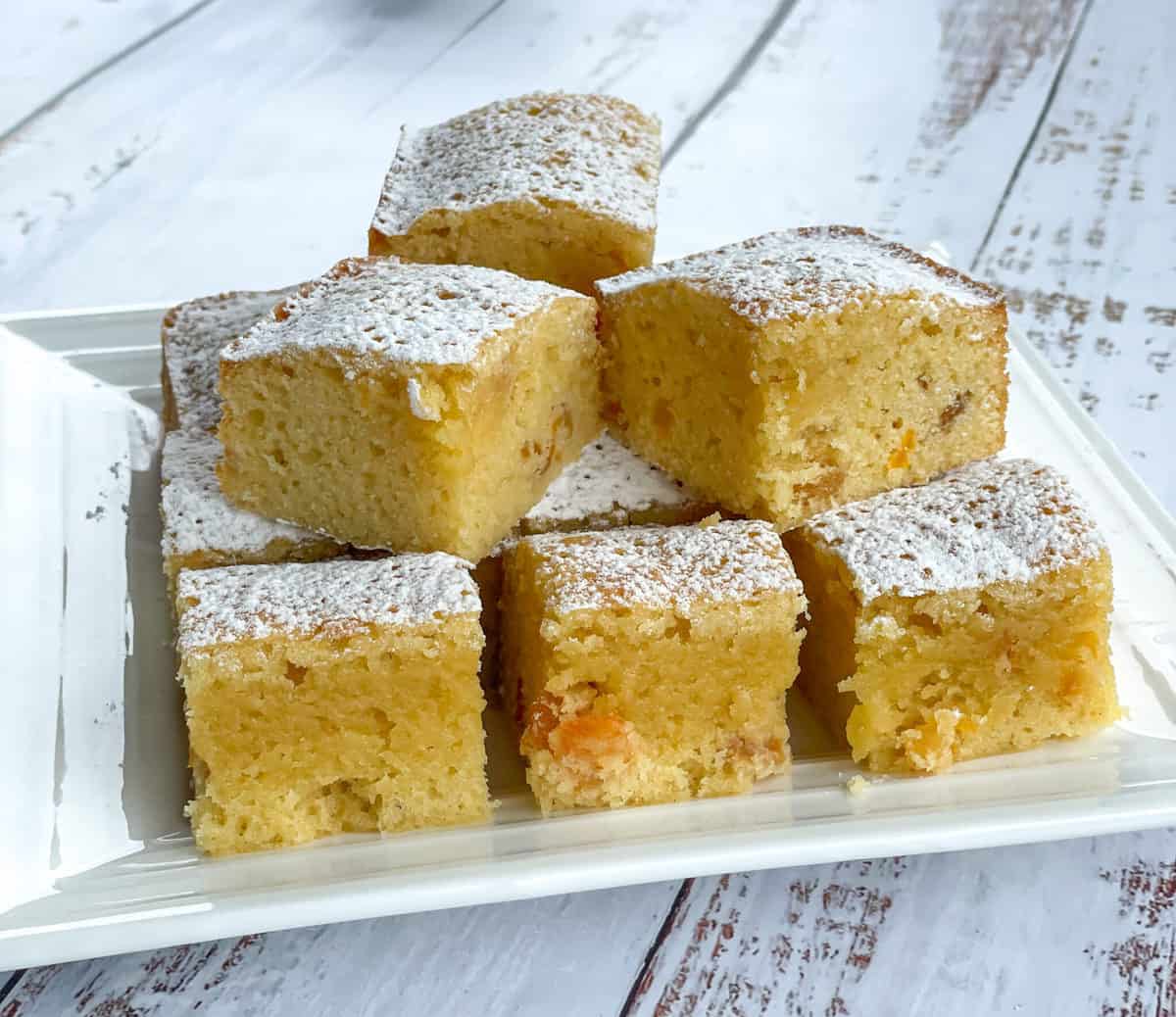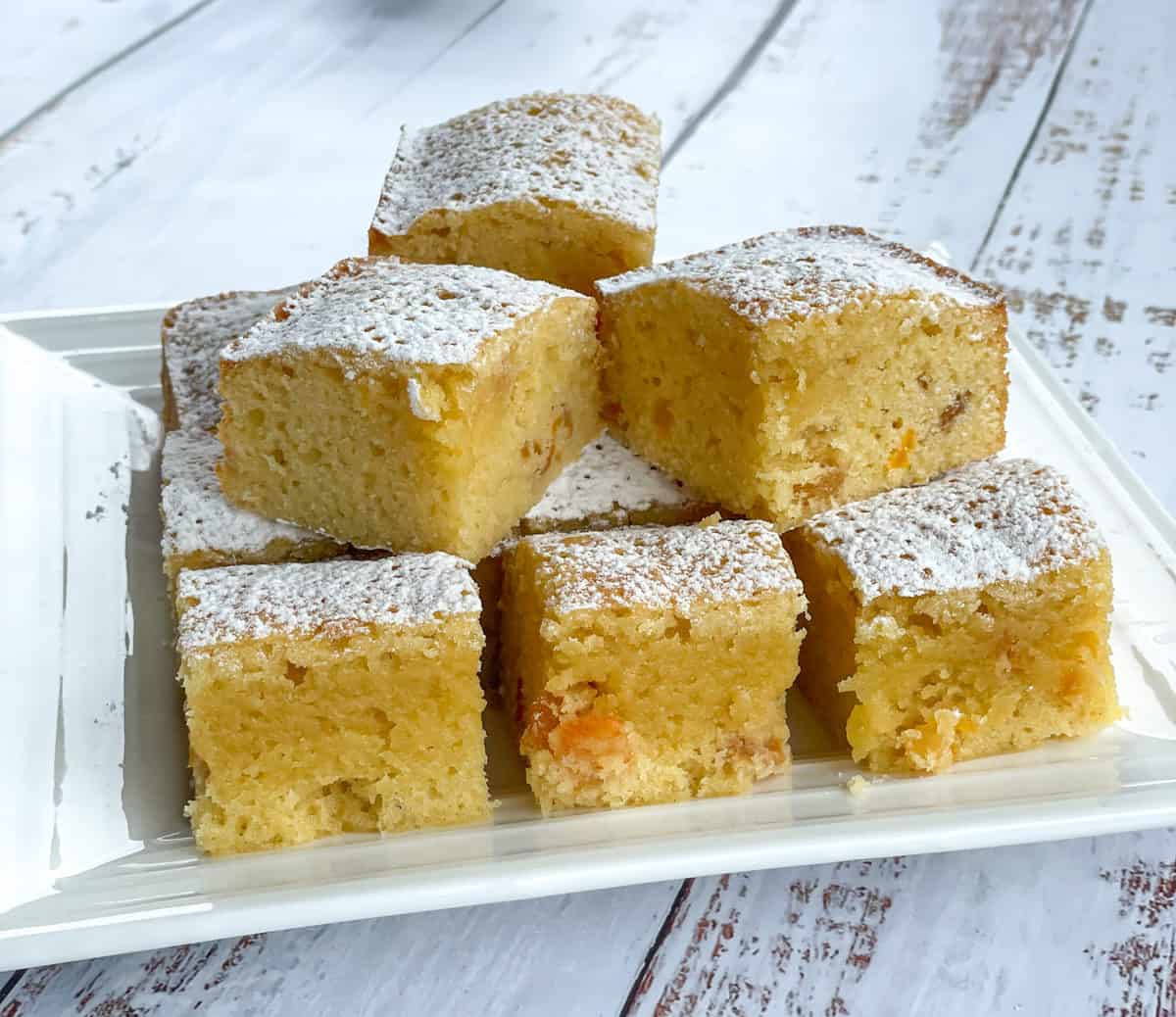 This recipe includes ingredients gifted by Countdown Supermarkets, all opinions are my own
This recipe creates a soft almost brownie like texture with lovely subtle flavours of white chocolate and the burst from the apricot chunks, I think it is a great simple recipe to add to your list to try.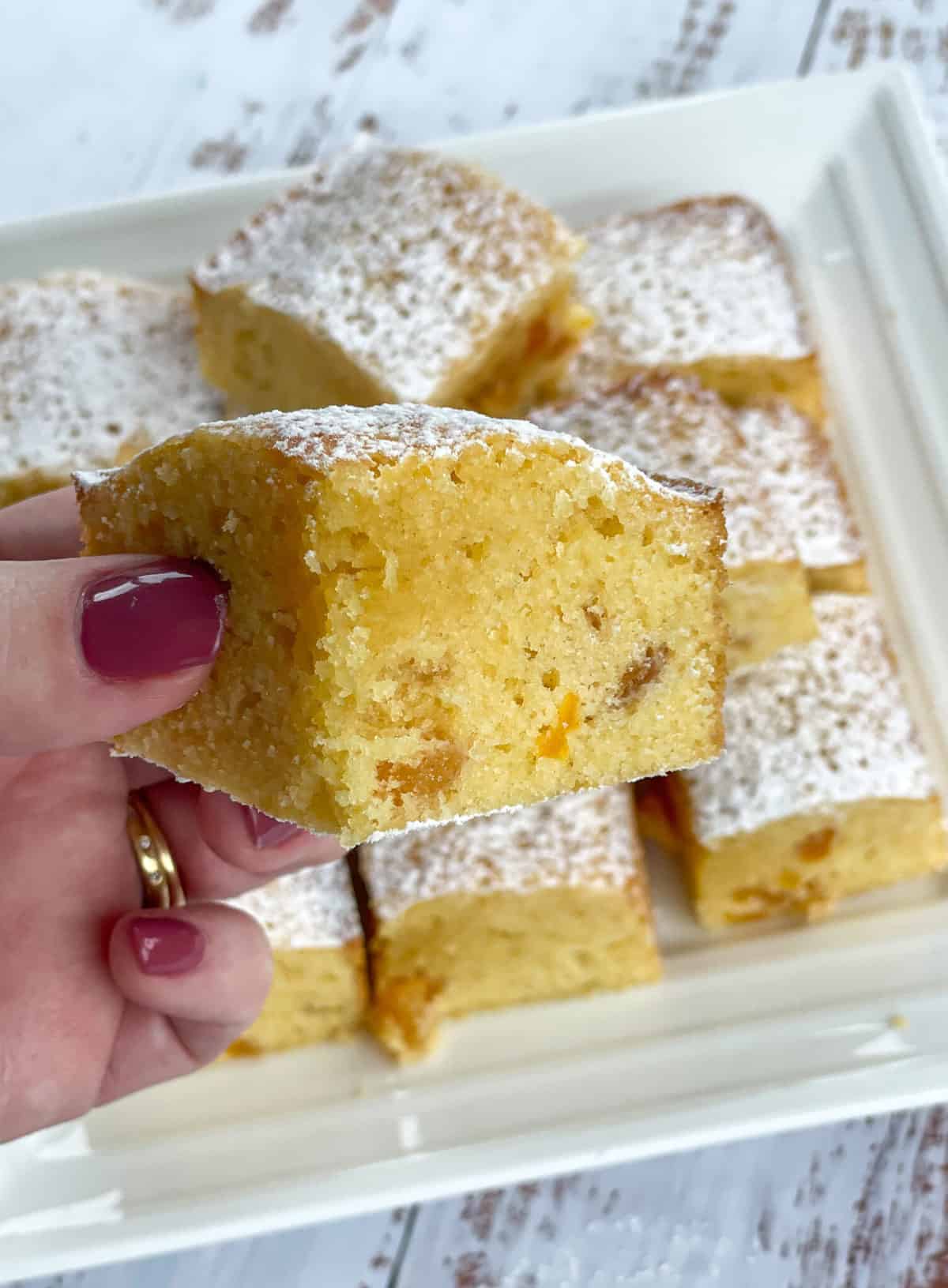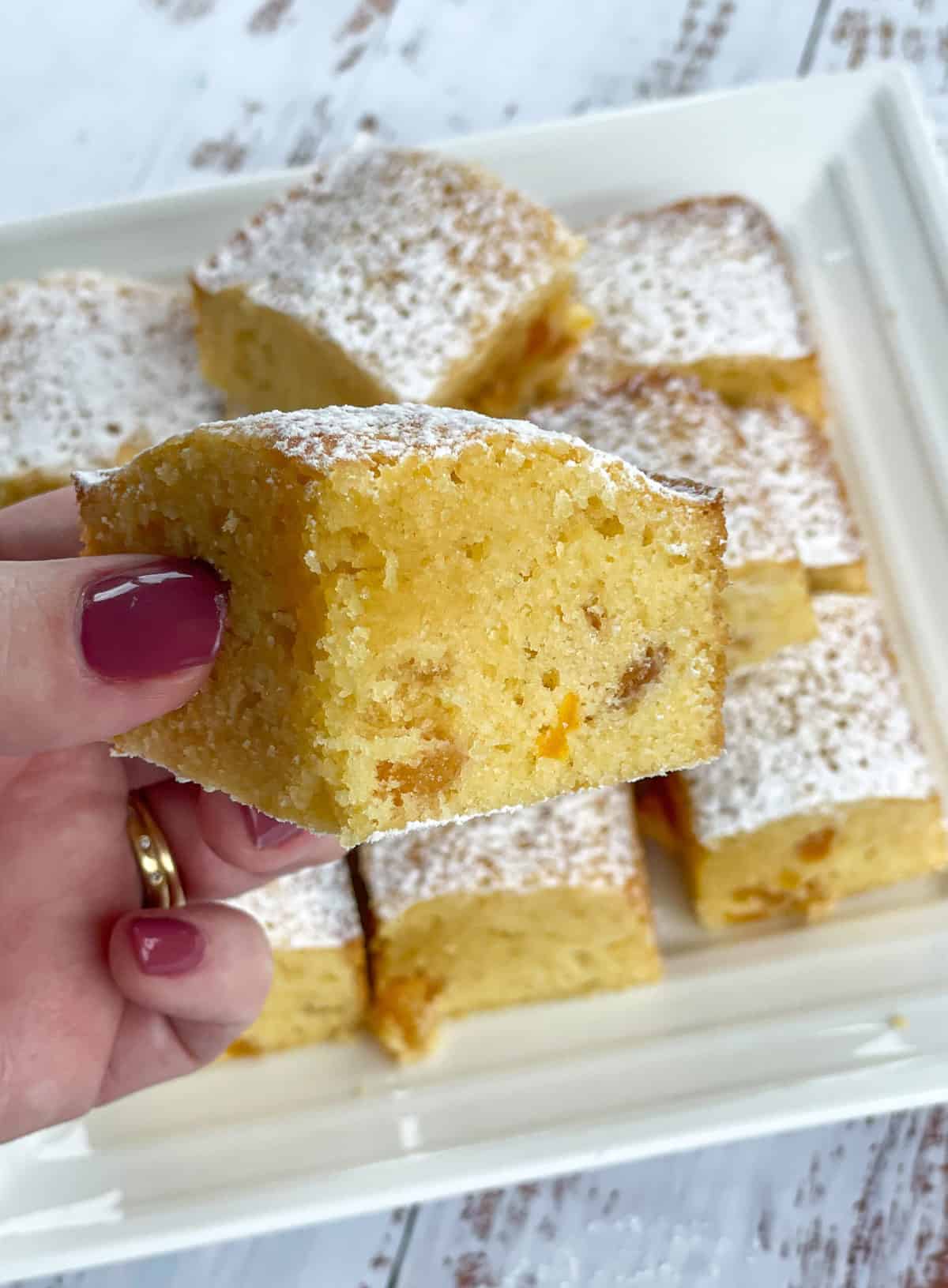 I love wandering around the supermarket, especially the baking aisle to see what new products have turned up. Recently I discovered some pre-diced dried apricots, and while it might seem like a small thing, anything to make baking easier I am all about!
I know there are many out there who love to make things completely from scratch, and at times I am like that too, but as we become more time poor I know I don't mind a hand in the kitchen.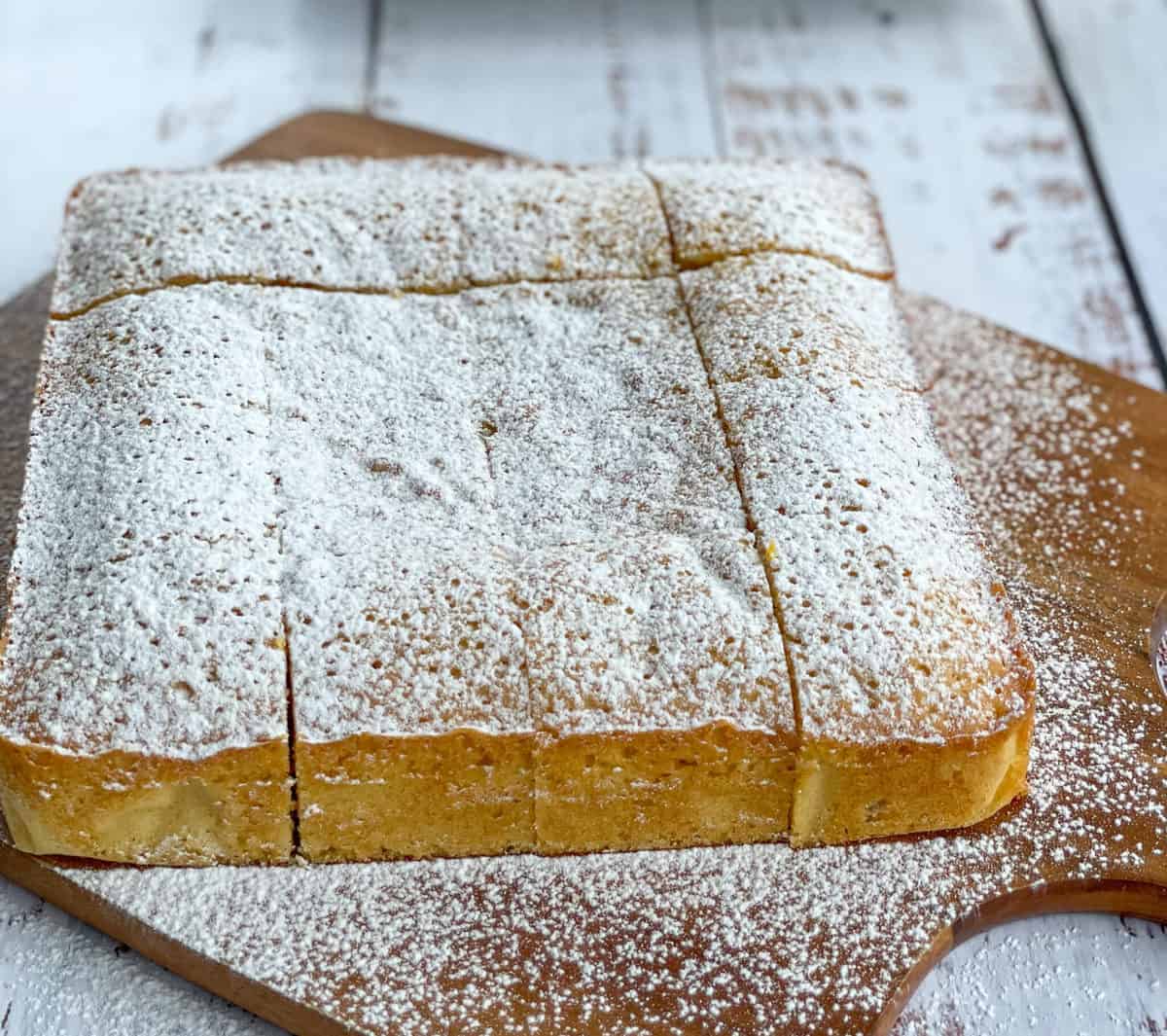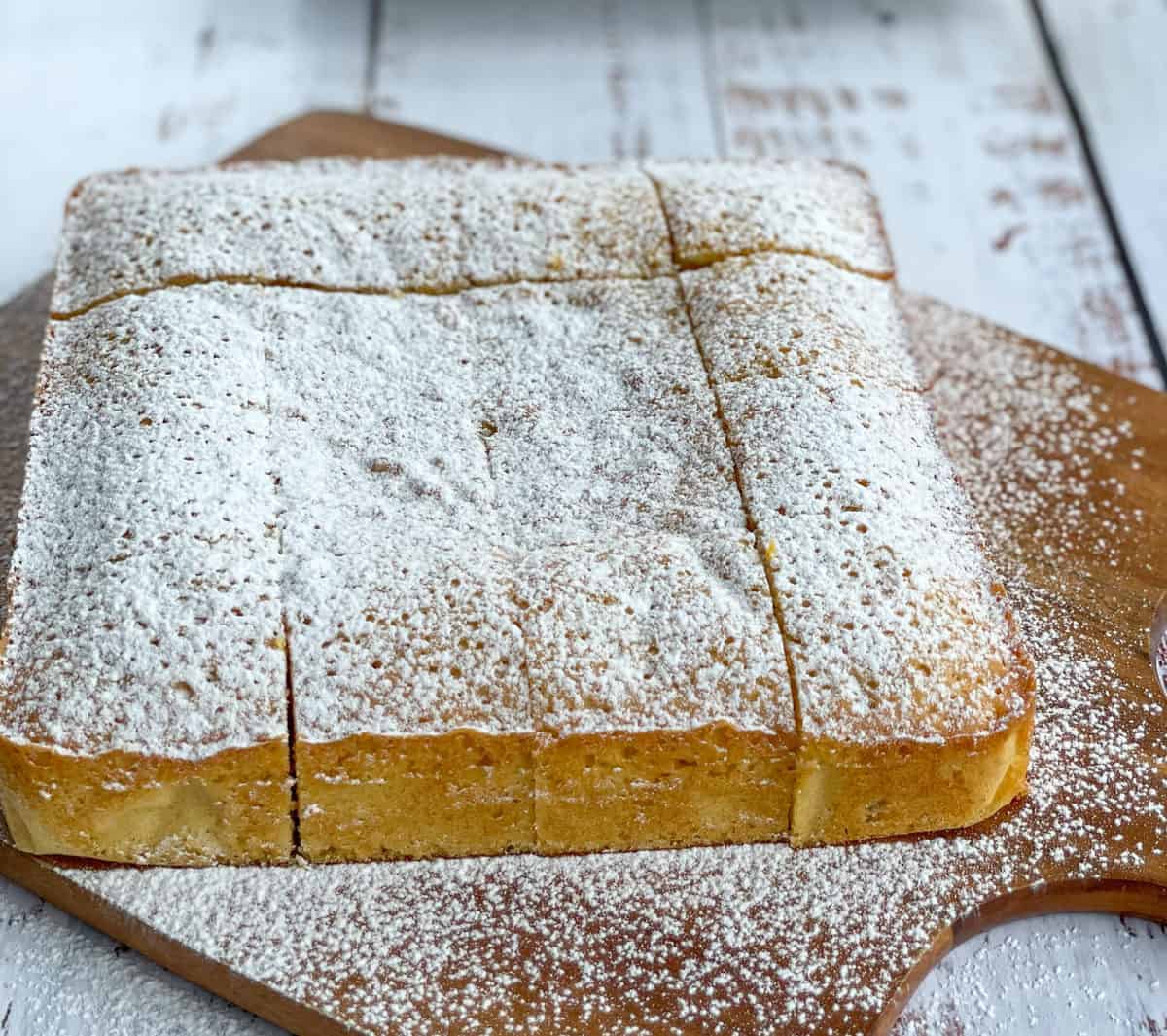 So using these wee apricot pieces was my new mission and I wanted to also use up the abundance of white chocolate I have so this recipe is a perfect way to do so.
There are a few steps, all of them incredibly easy, to creating this recipe. The ingredients are really simple too which is wonderful.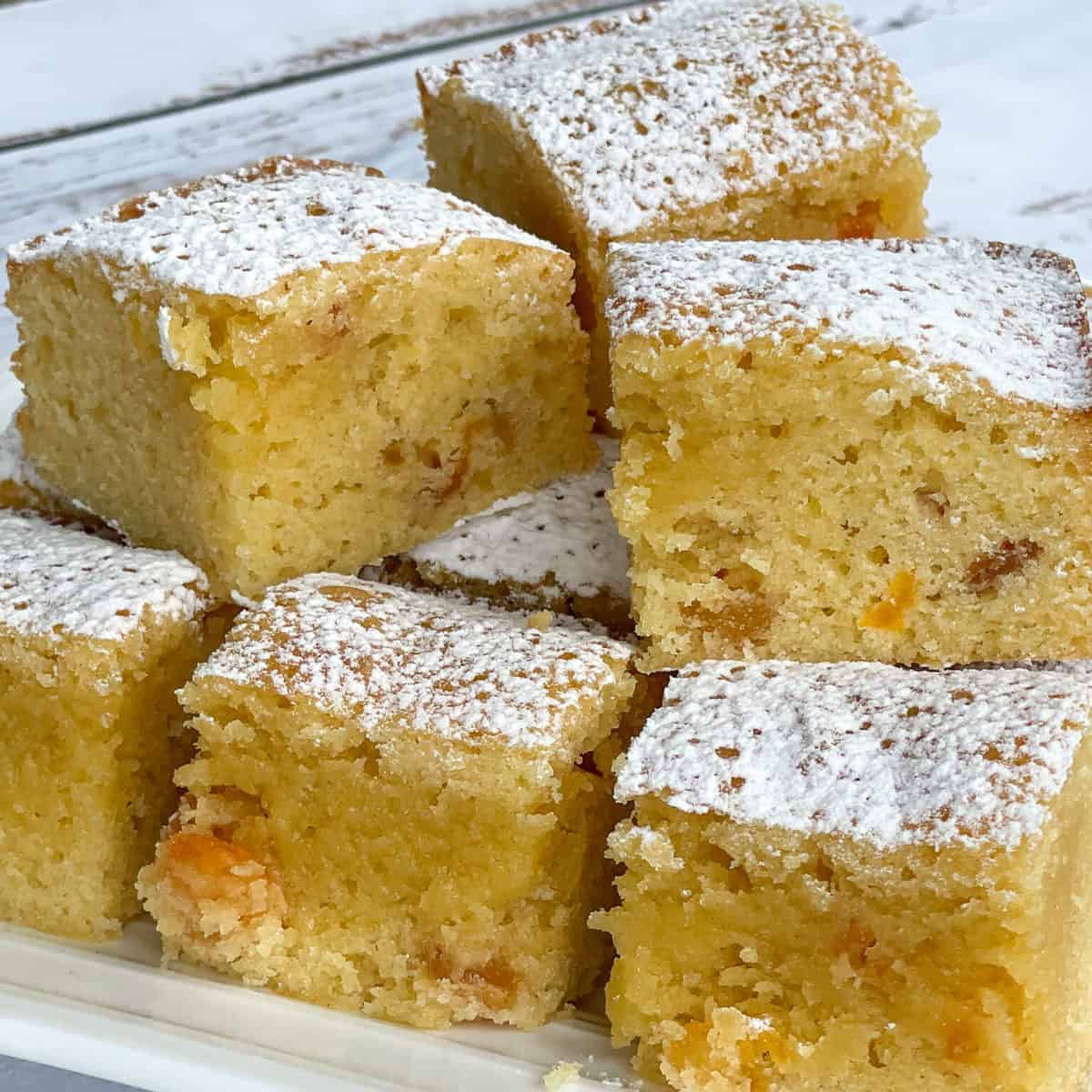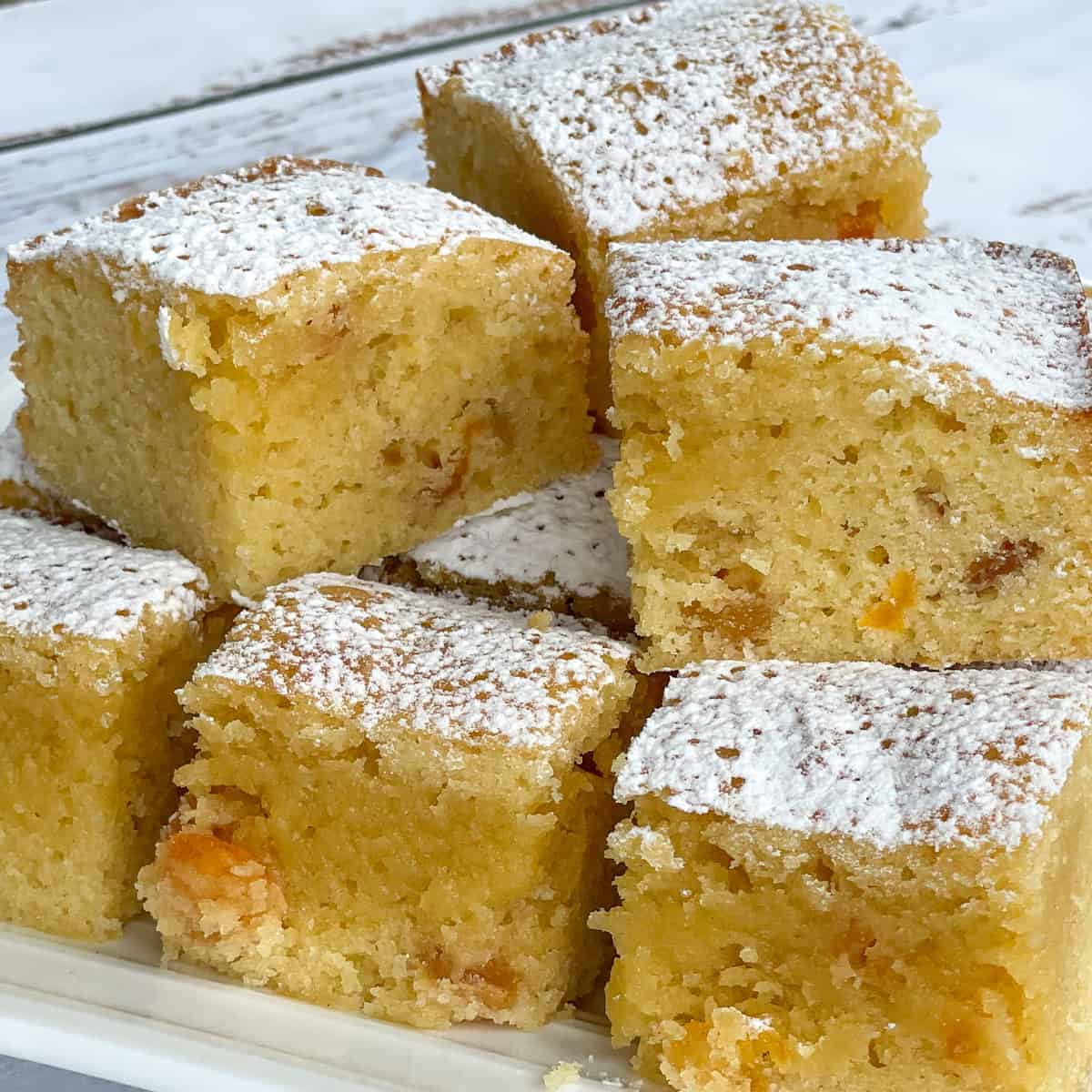 What I learned the expensive and hard way is that there is no shortcut to melting white chocolate and butter together. The original recipe here calls for using a double boiler to melt the butter and white chocolate.
I try and avoid any fussy techniques so popped mine in the microwave thinking she'll be right! Well I can assure you she wasn't right at all.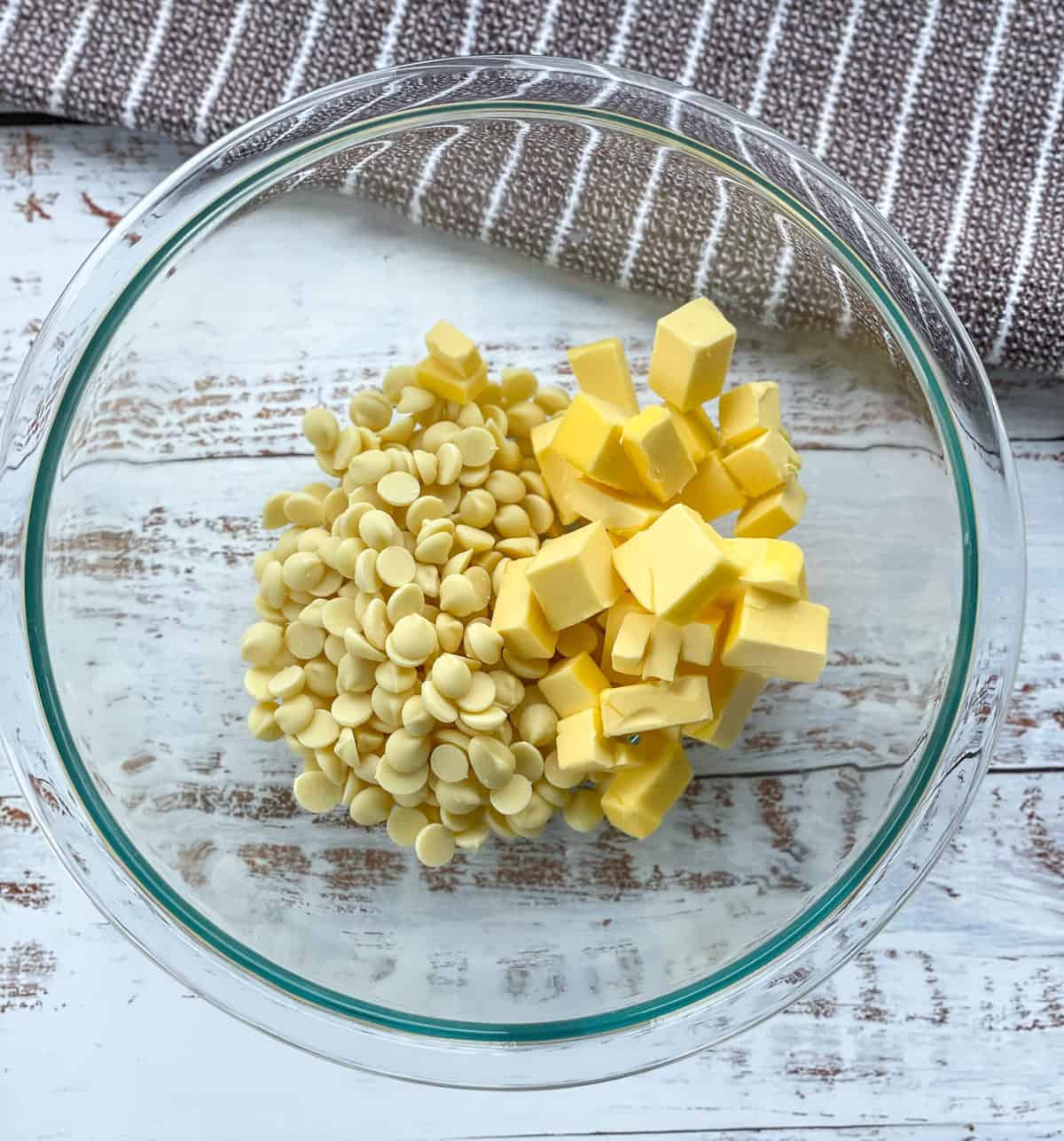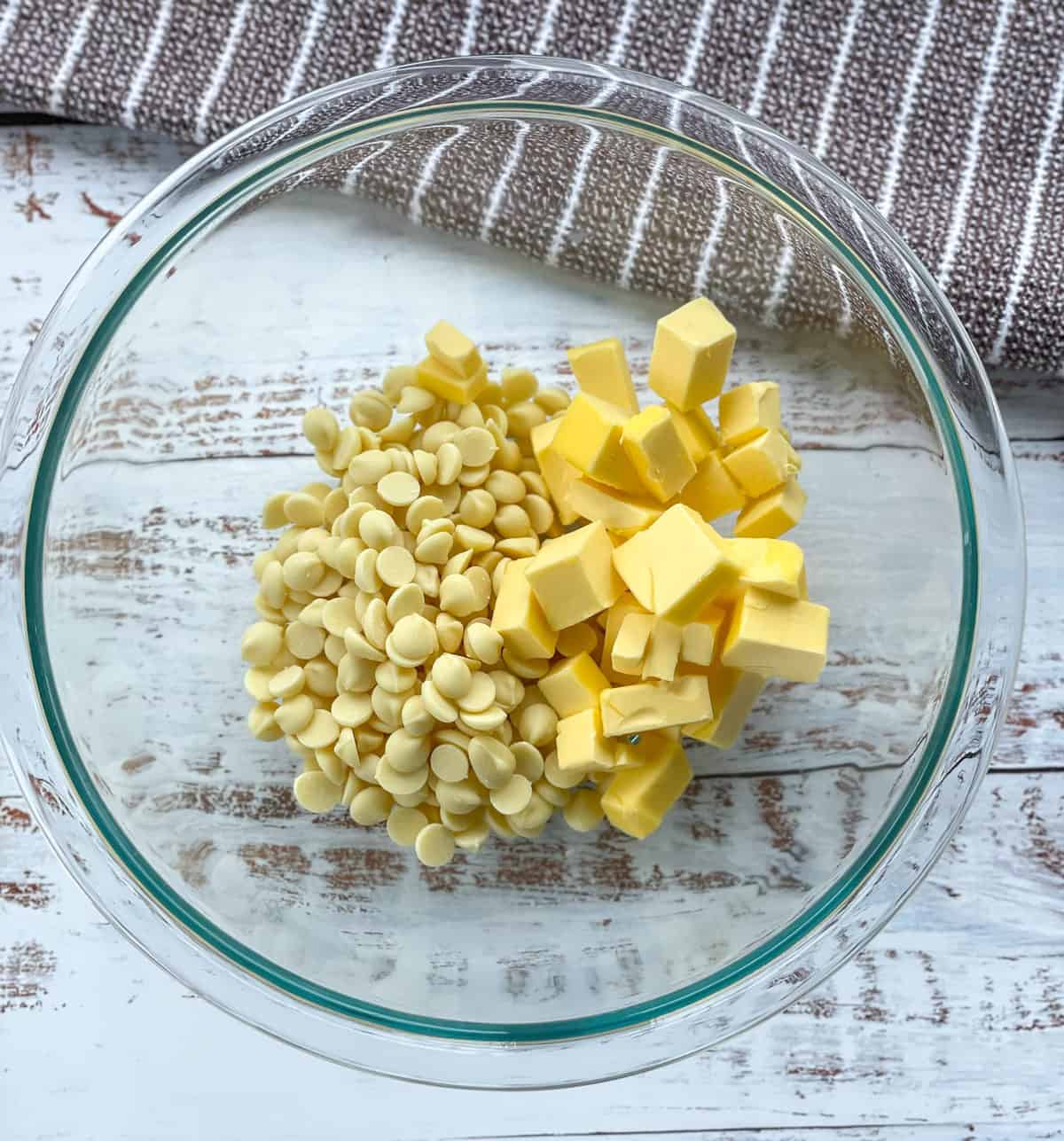 It created a mess of curdled chocolate that did not combine with the butter. The reason for this is that the moisture content of the white chocolate (not enough cocoa solids) did not want to blend with the butter when melted at such a high heat.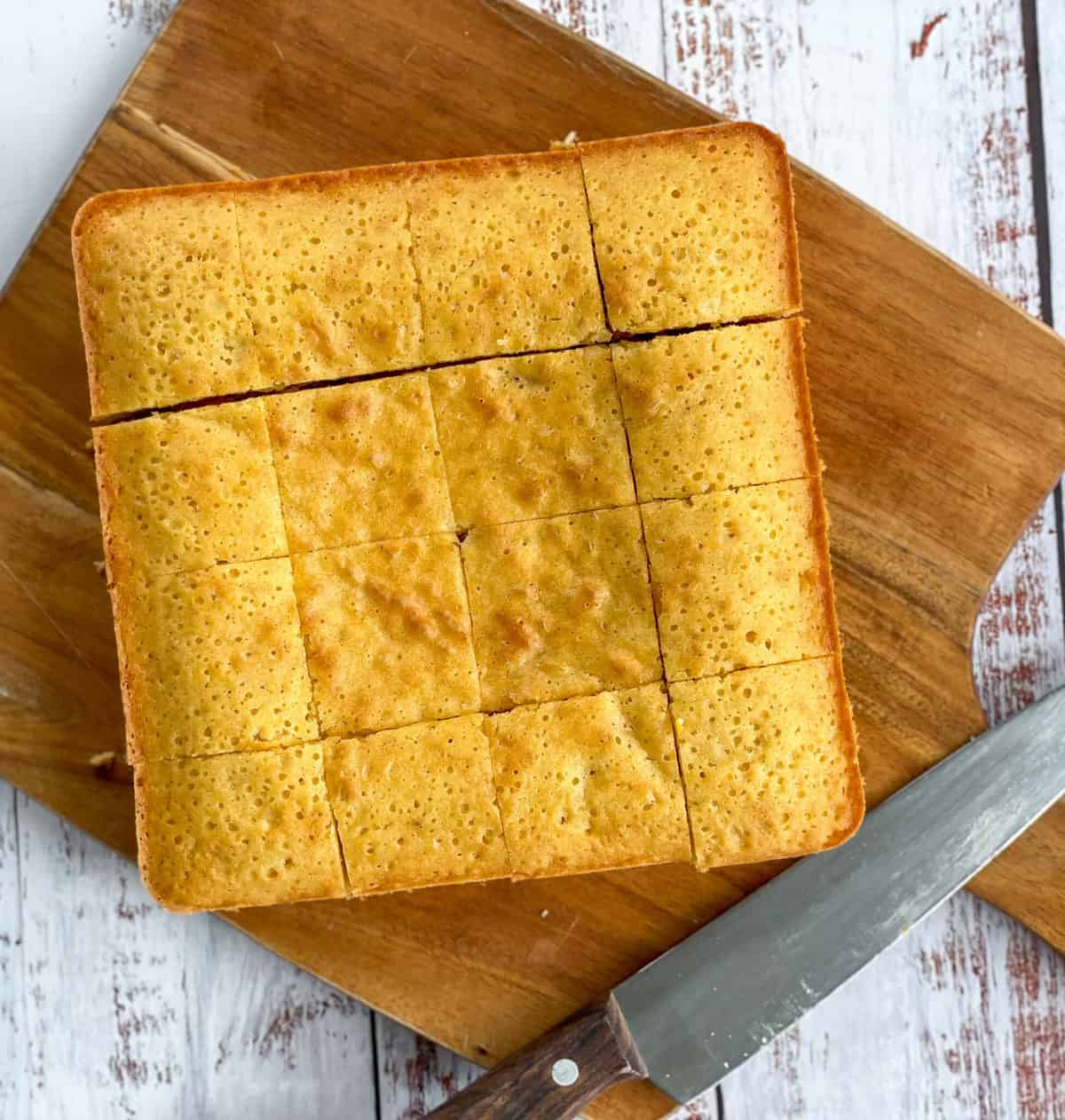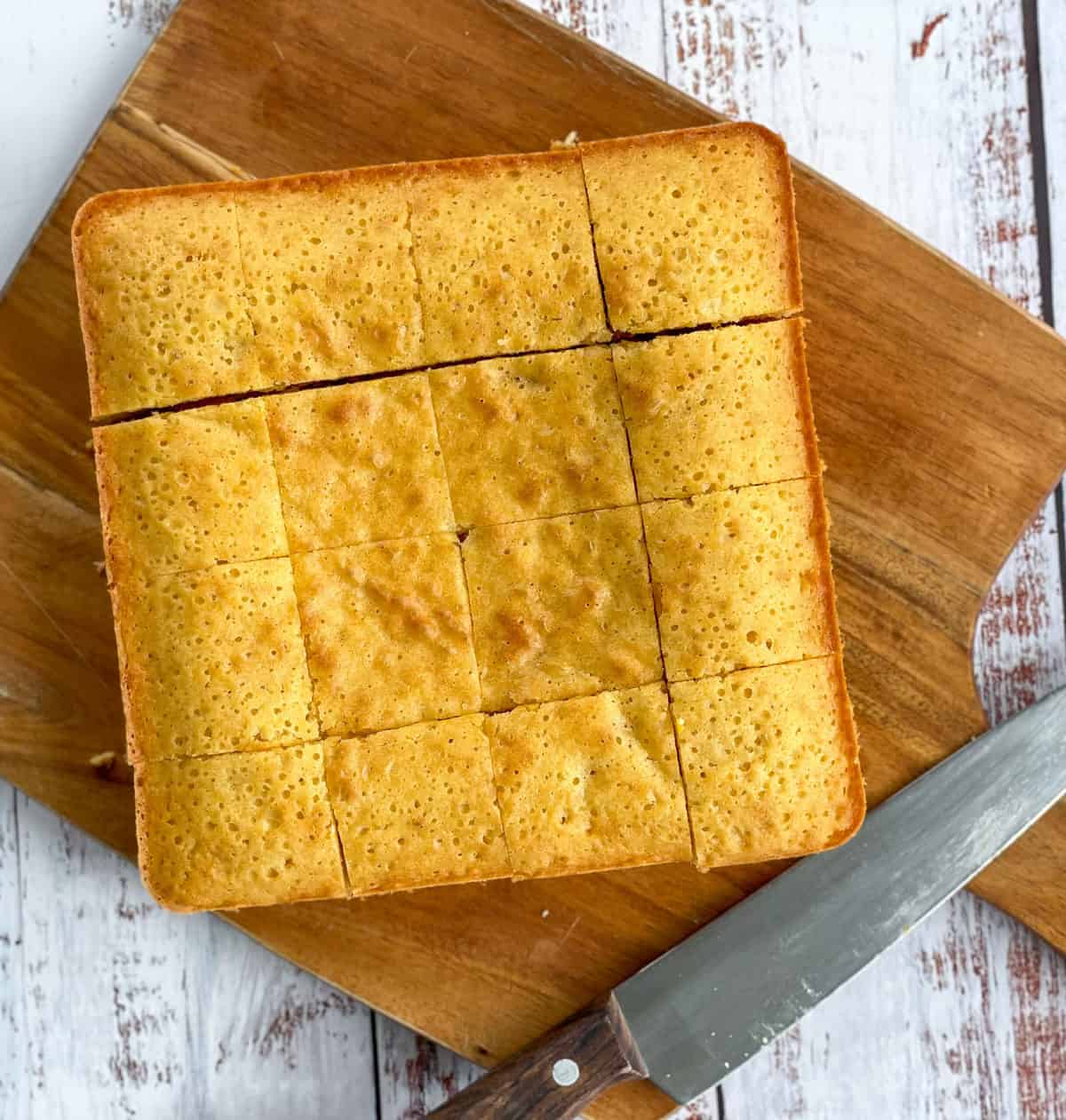 The other reason white chocolate and butter can be tricky is due to the cocoa solids present in the chocolate you are using. Check the back of the packet before you bake, are the cocoa solids second or third ingredient? Ideally you want them to be second.
So out came the double boiler and it created a beautiful mixture which while it took a little longer, definitely worked.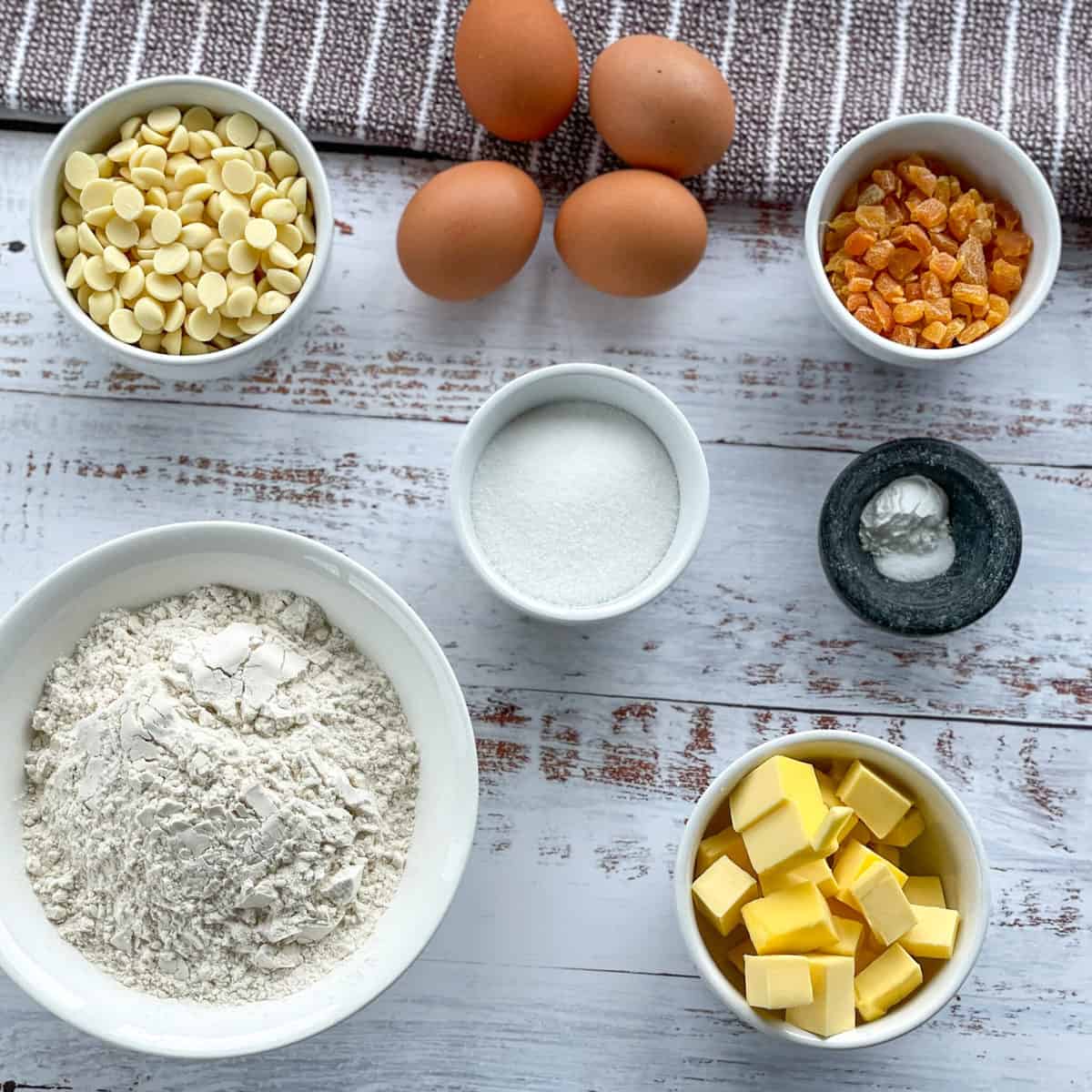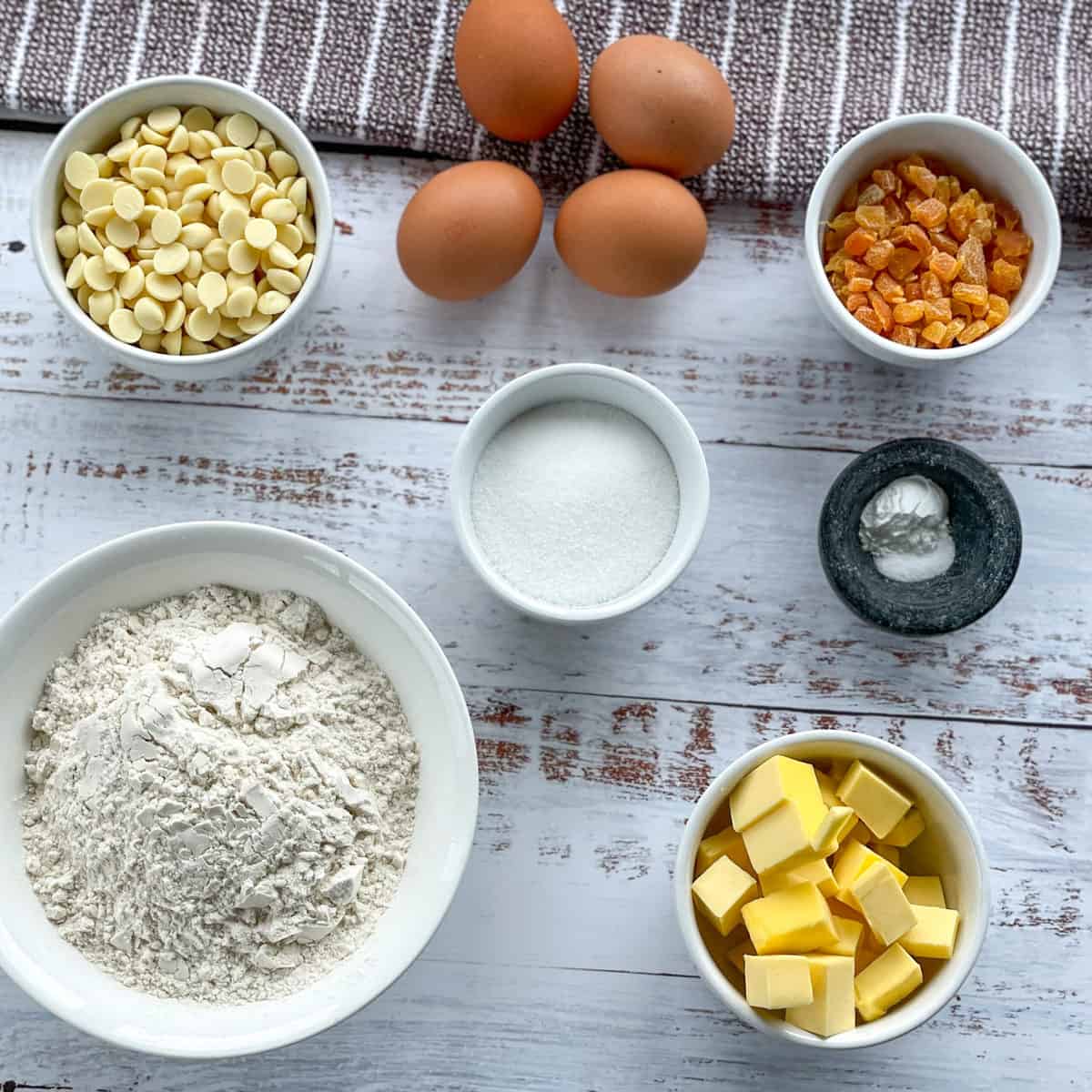 What is a double boiler?
A double boiler is simply two pots, one with a small amount of gently boiling water, which indirectly heats the pot or bowl placed on top.
How does a double boiler work?
A double boiler works by providing a gentle and concise radiant heat that is not direct. The gently boiling water conducts the heat to onto the top pot or bowl. This makes it perfect for certain recipes where slow consistent heating is required such as working with chocolate.
How can I set up a double boiler?
You can purchase these if you use one regularly but the easiest way is to use a saucepan or pot, fill it with just a few inches of water, you do not want the water to touch the top pot or bowl. Bring this to a gentle rolling boil and place a similar sized or larger saucepan, pot or bowl on top of it.
It must sit on the rim of the pot so that it does not need to be held and the base of the top pot does not touch the water. I used my large glass bowl for this.
Set the temperature to low and allow the mixture you are preparing, in this case white chocolate and butter, to slowly come to temperature and melt together.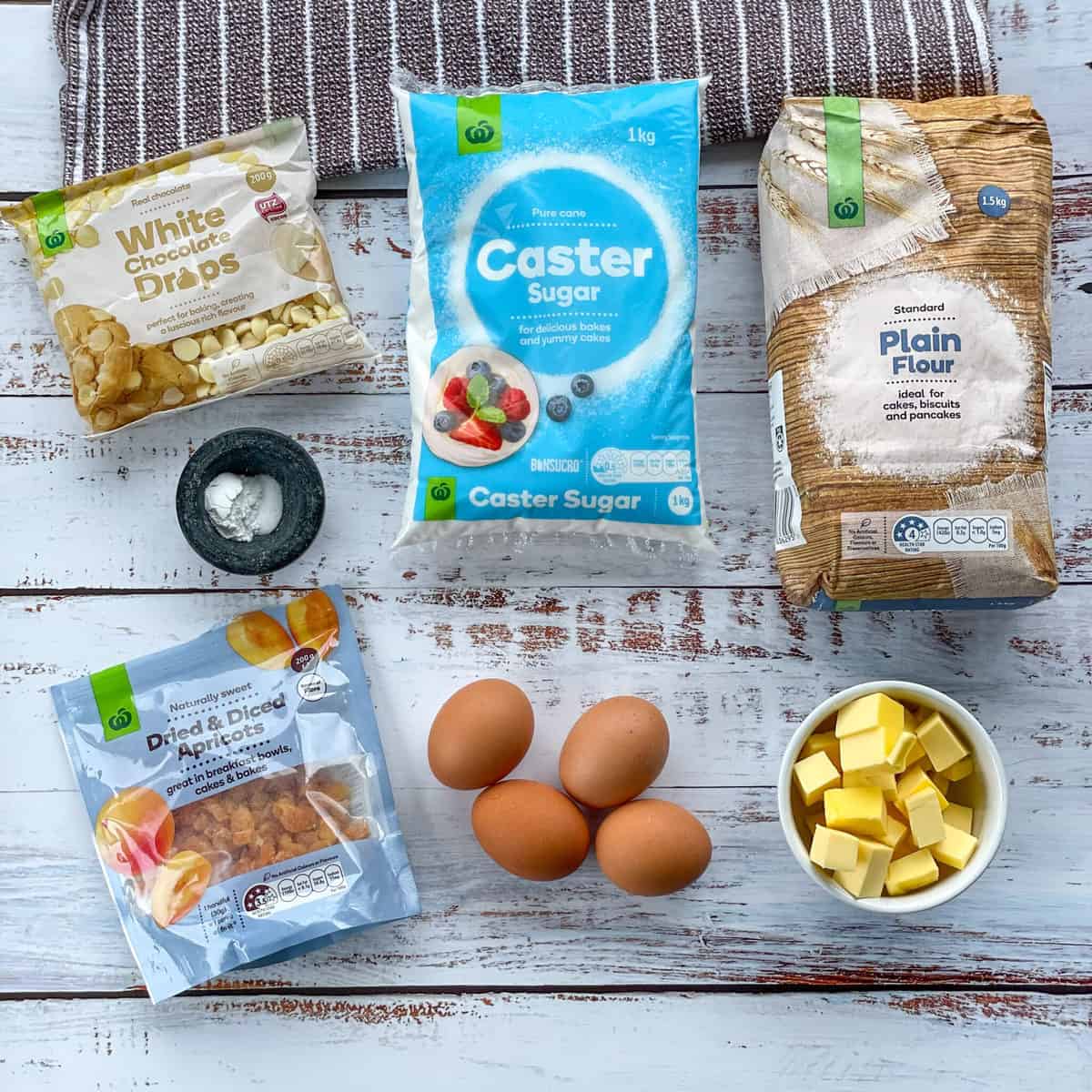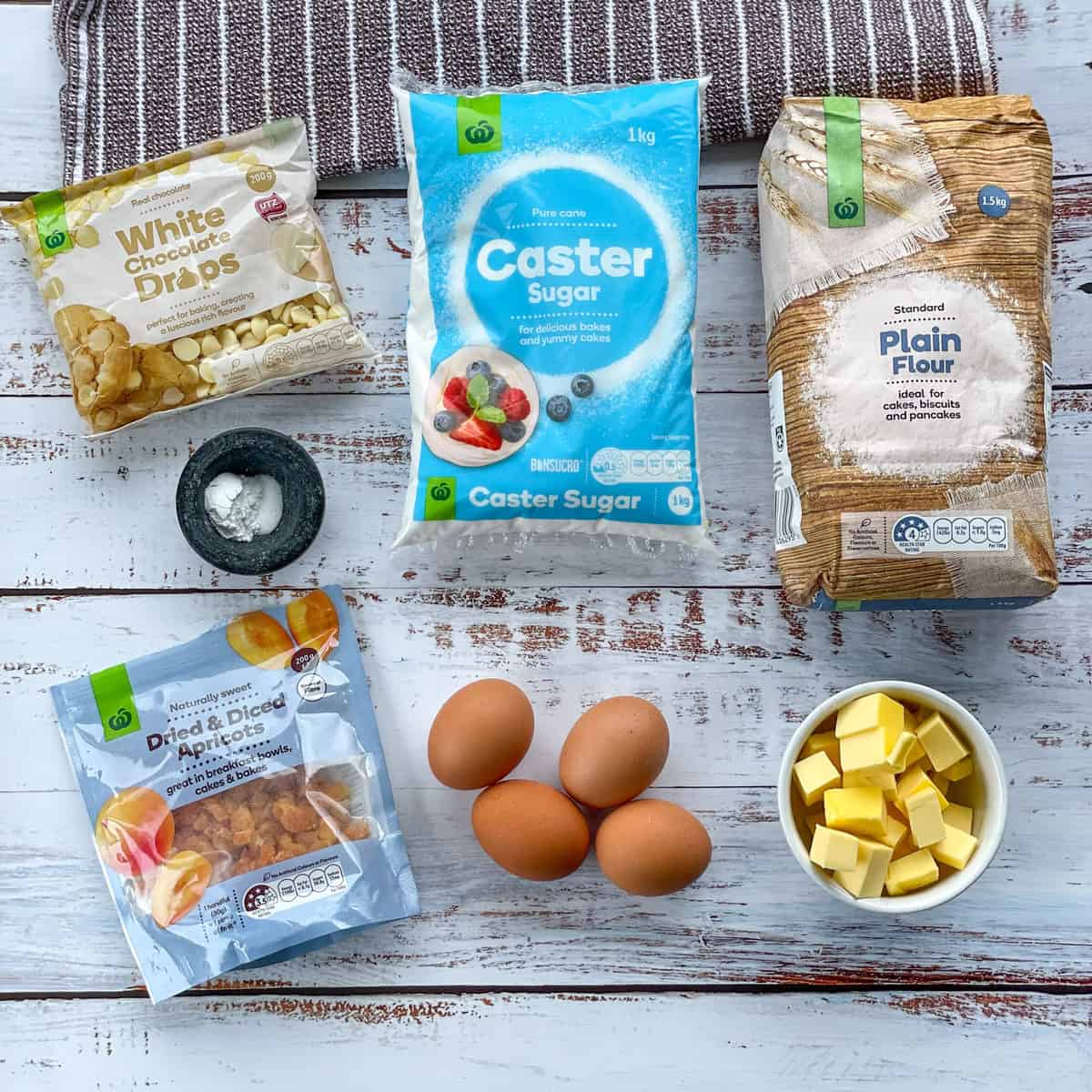 The ingredients for this recipe are very simple
White Chocolate

Butter

Eggs

Vanilla

Caster Sugar

Plain White Flour

Baking Powder

Salt

Apricots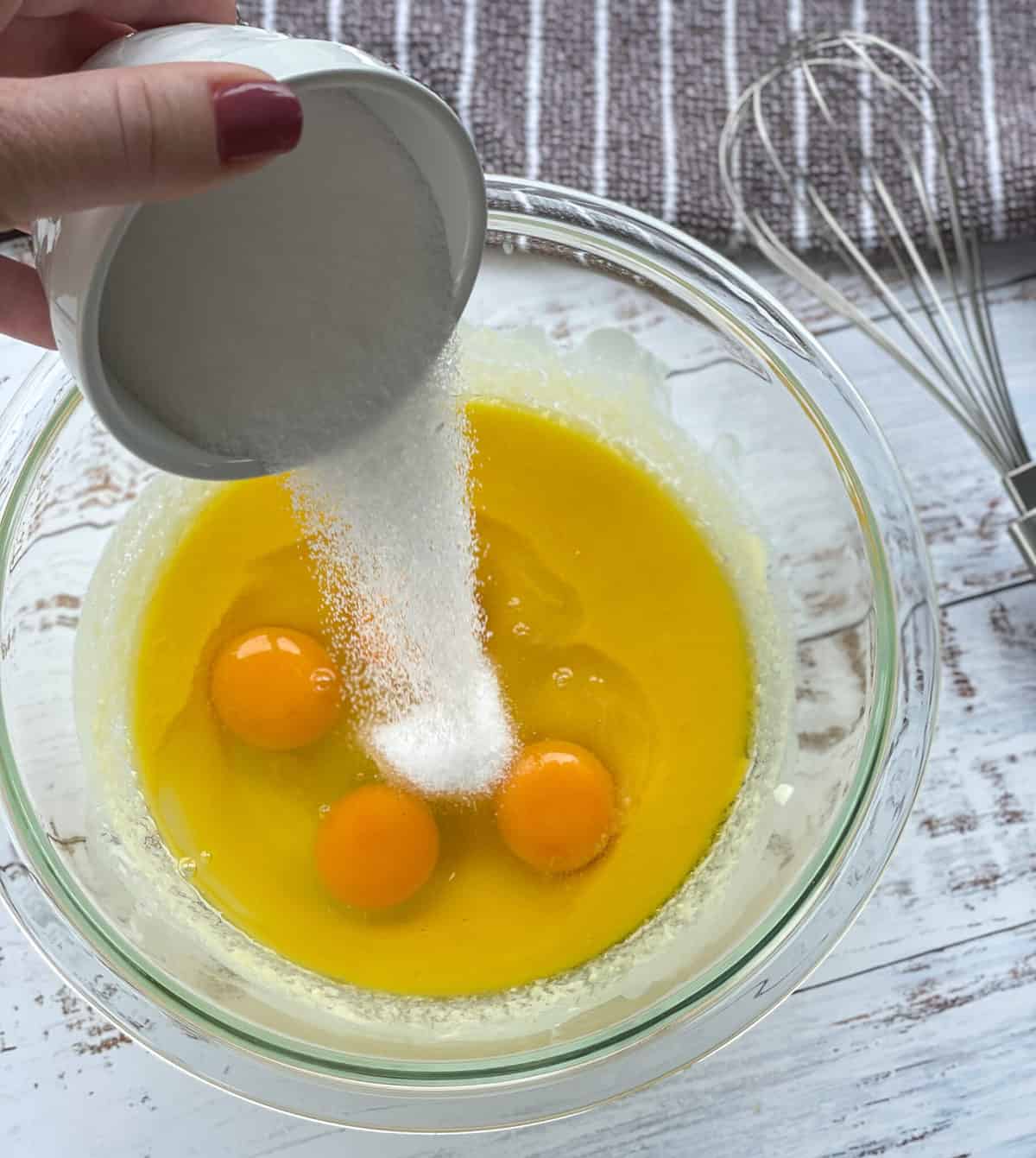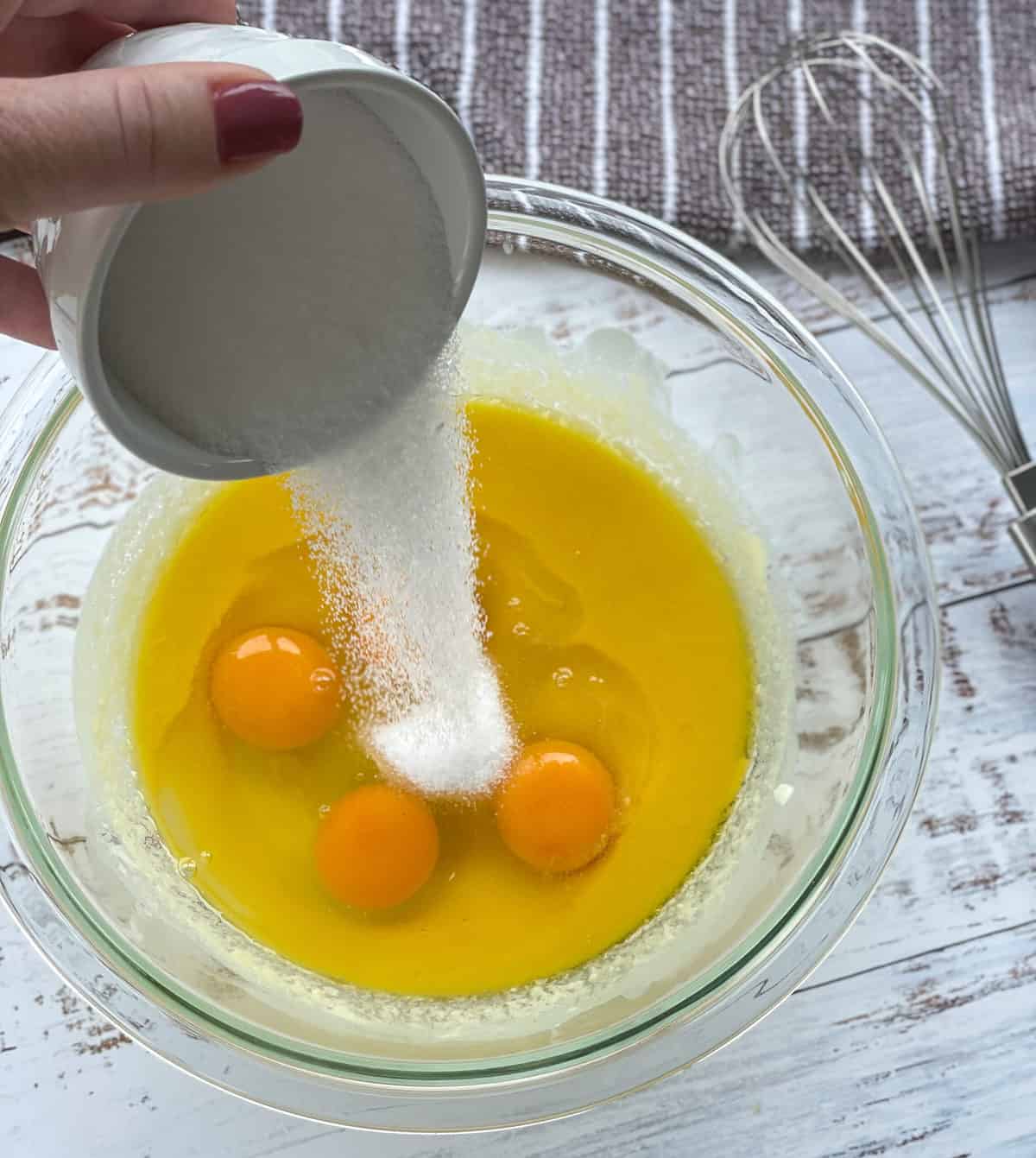 The method is easy, as I mentioned above you will want to use a double boiler set up to melt together the chocolate and butter, then once this has cooled you whisk in the eggs, vanilla and sugar.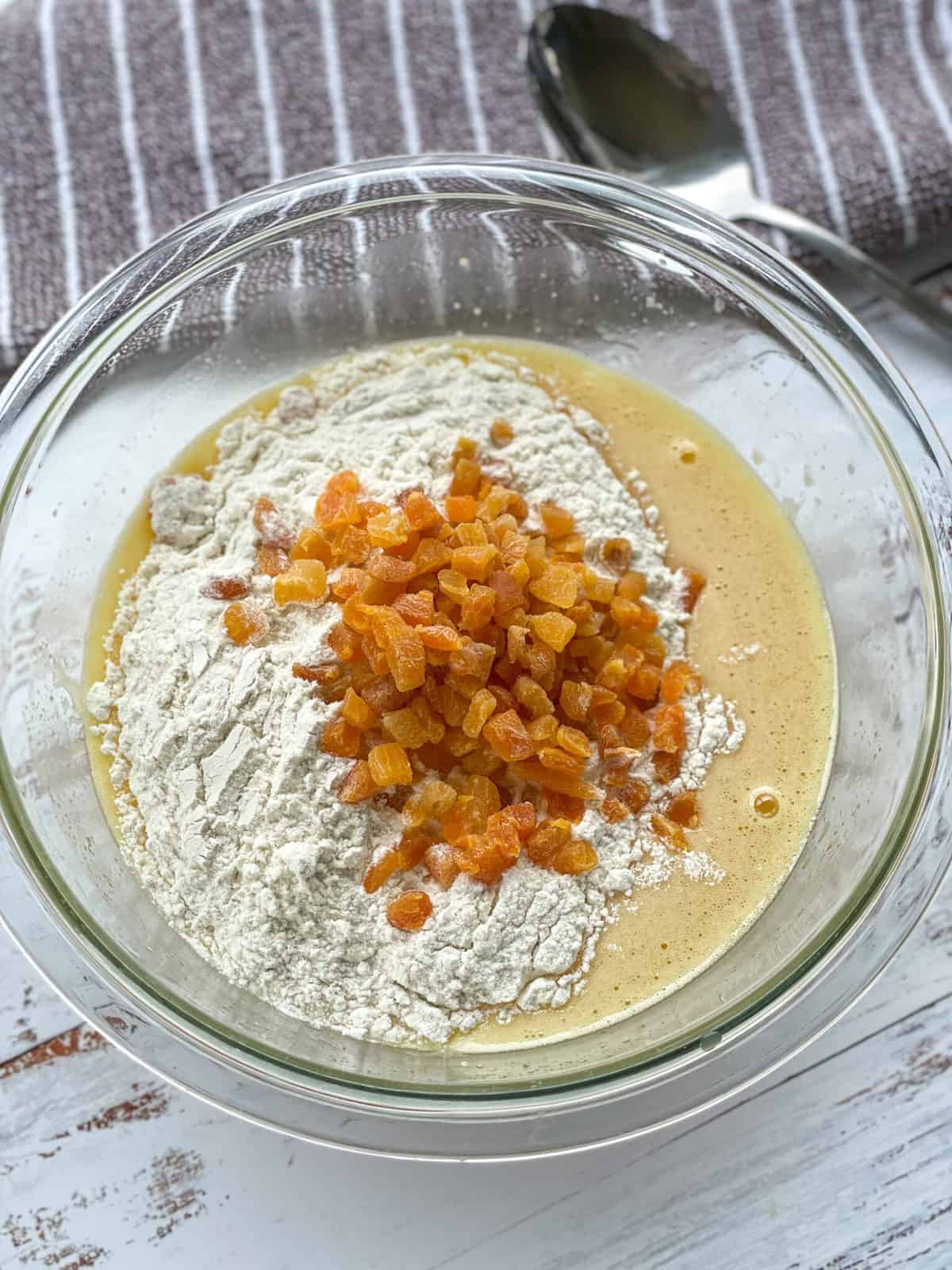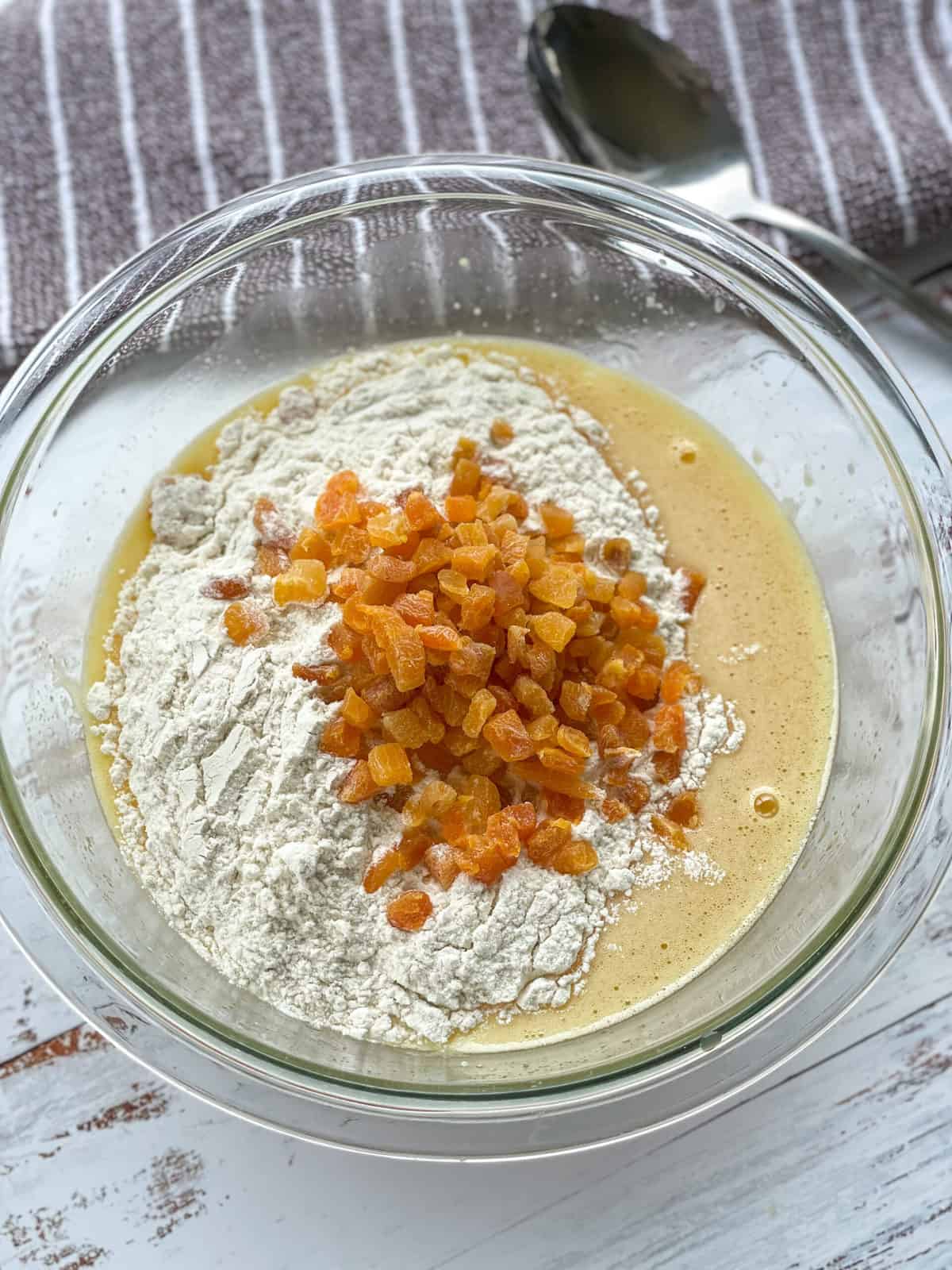 Then carefully fold through the flour, baking powder, salt and apricots.
Bake this in a lined square tin until baked through, allow to cool completely before removing from the tin and slicing.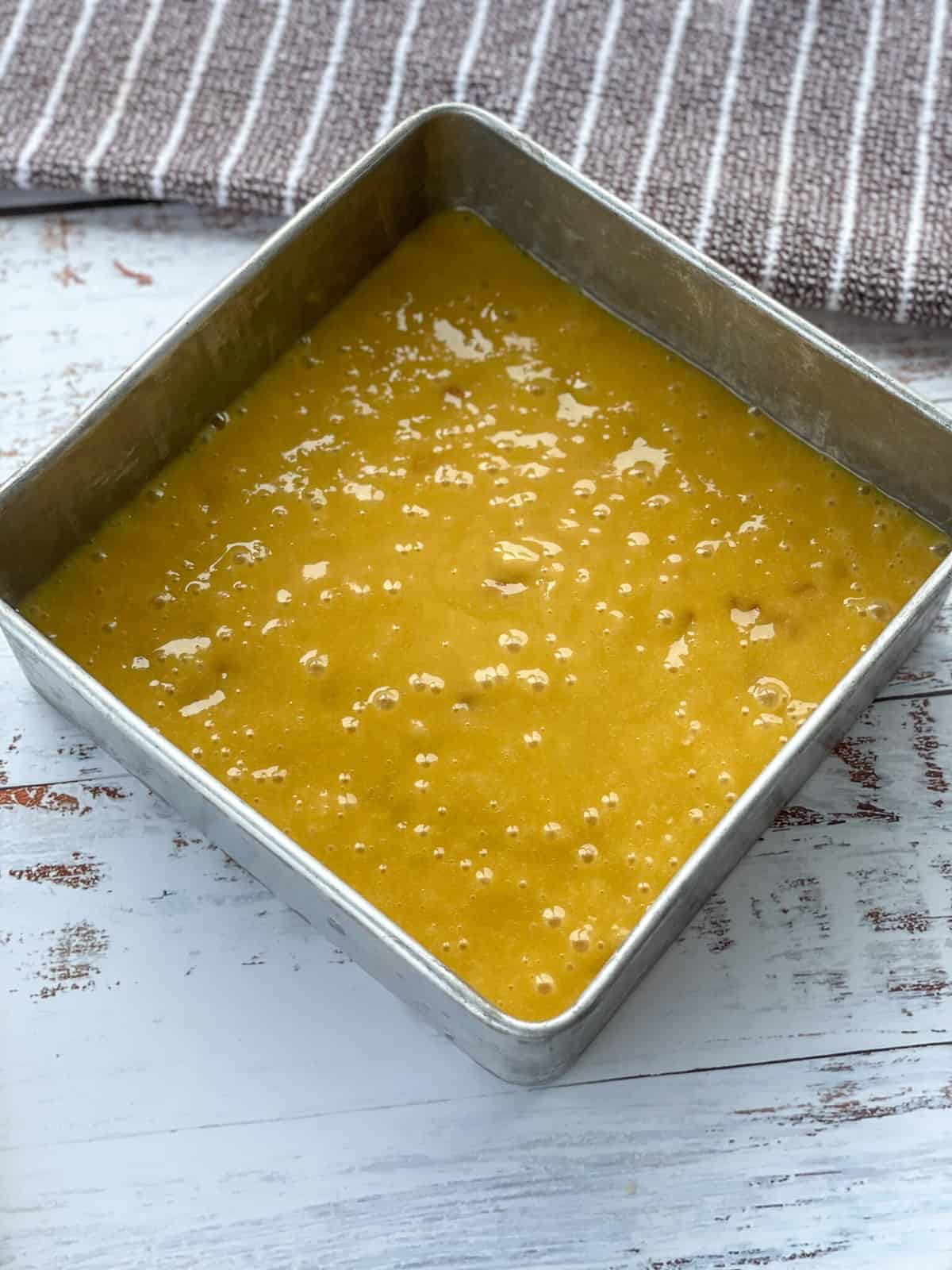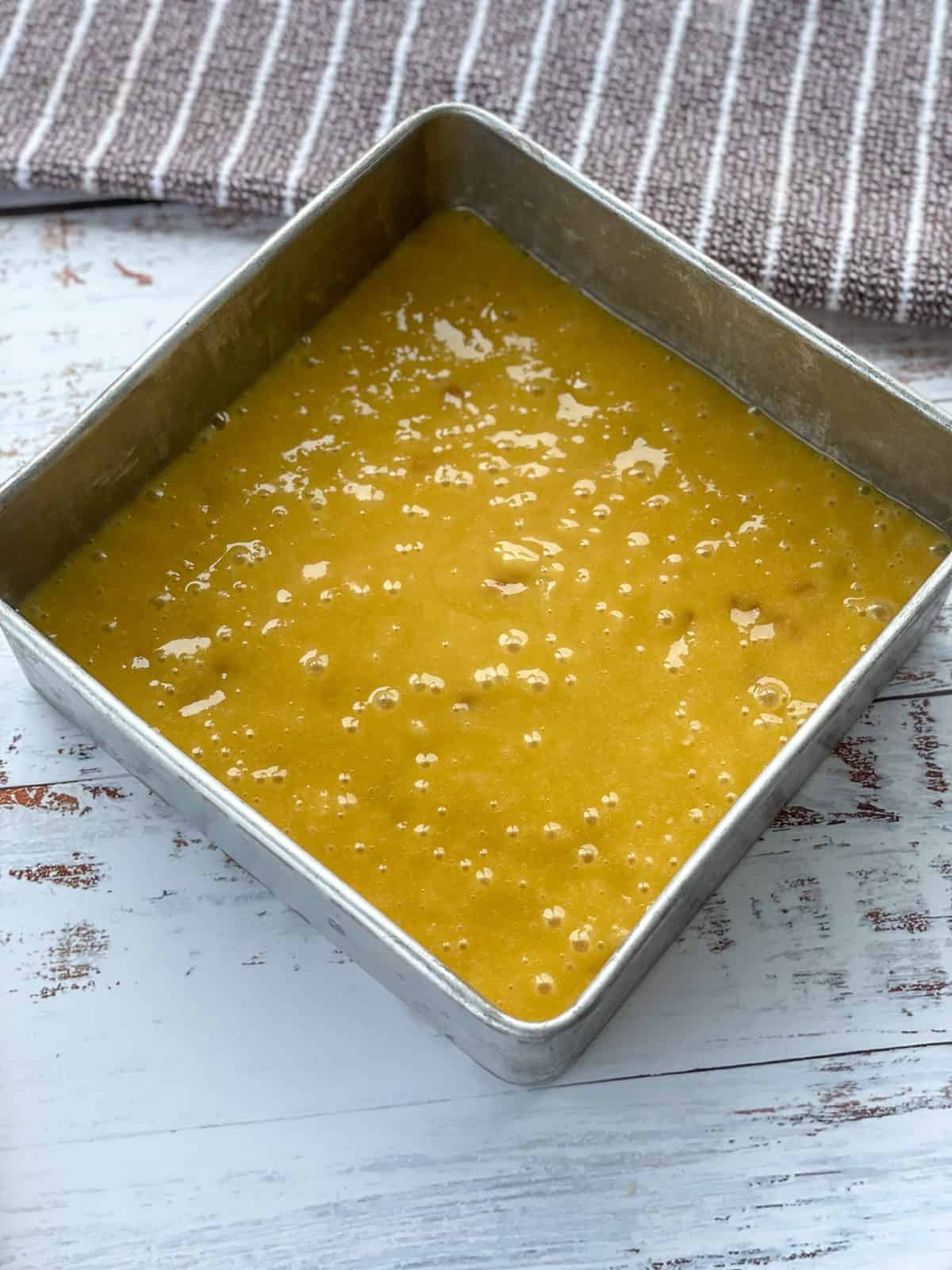 If you end up with extra apricot pieces, check out this delicious recipe to try with the leftovers!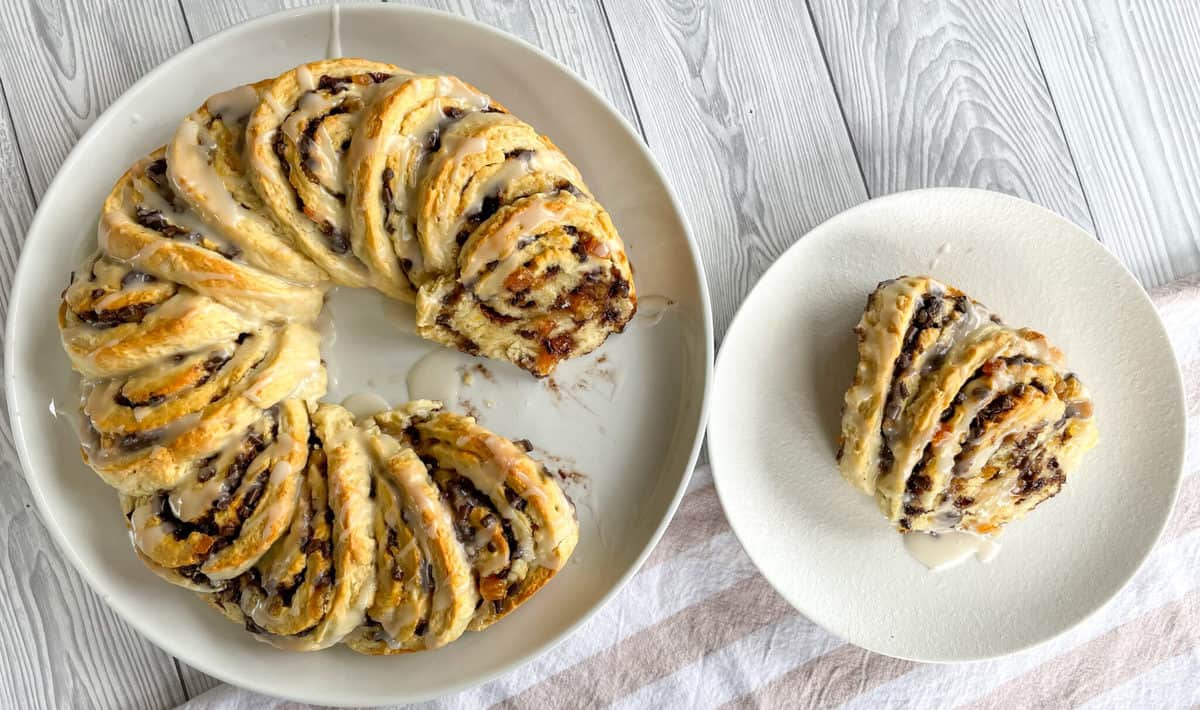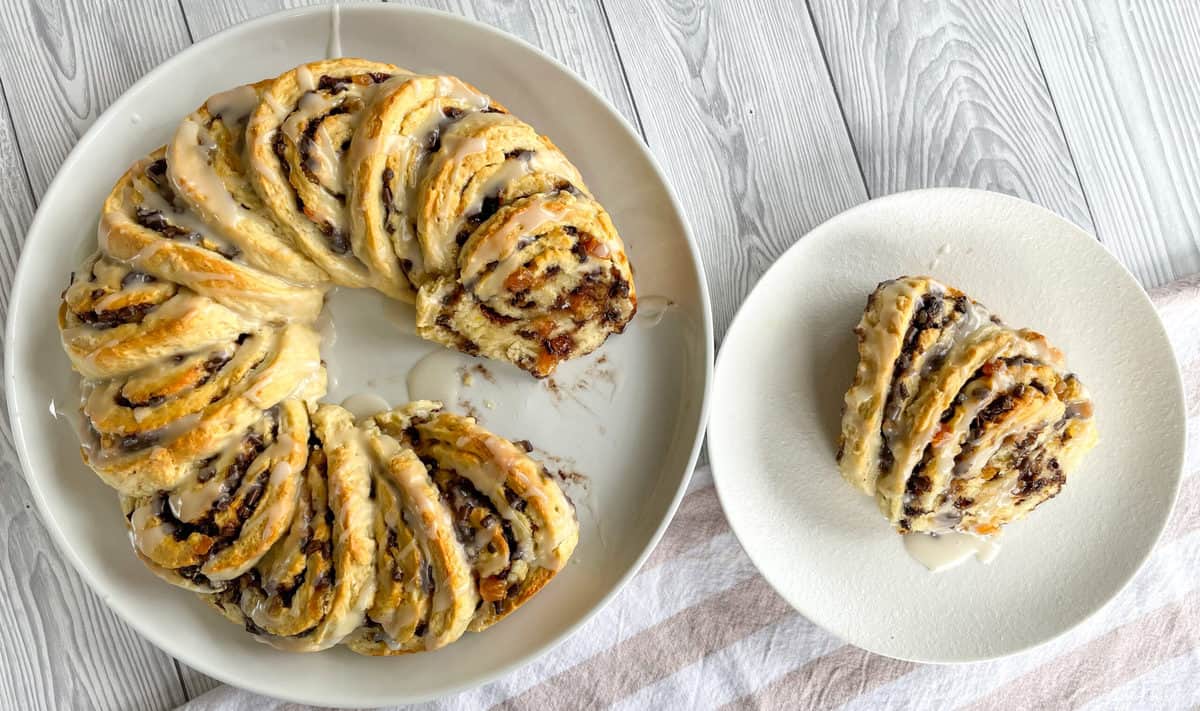 Onto this lovely and simple recipe for Apricot White Chocolate Slice
I cannot wait to hear what you think, be sure to let me know in the comments below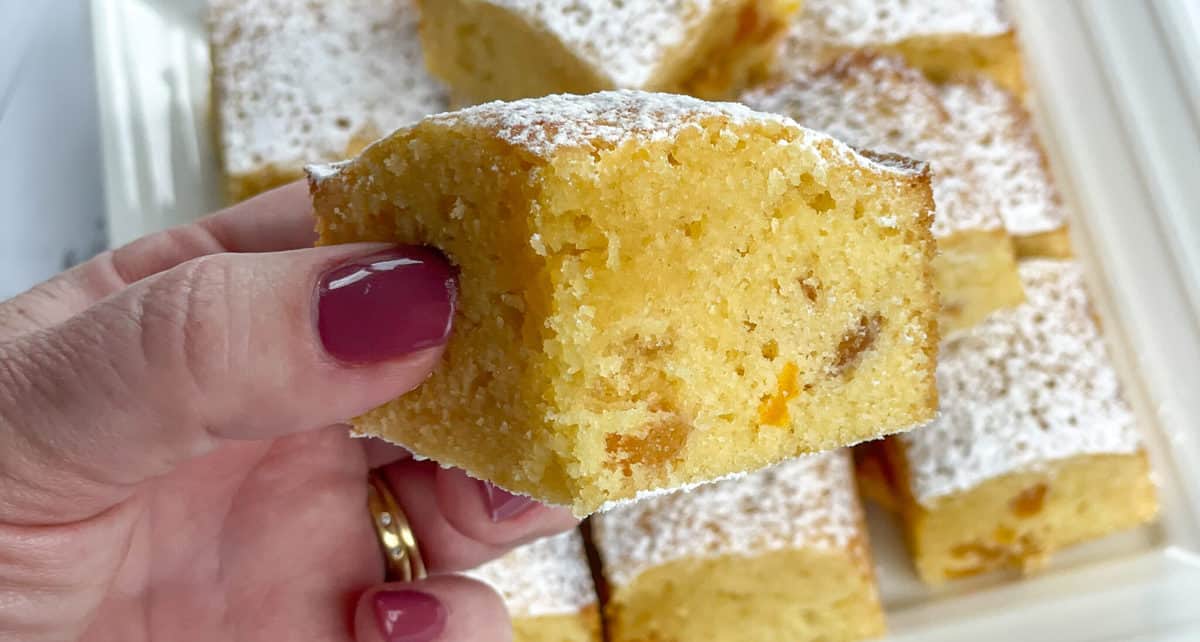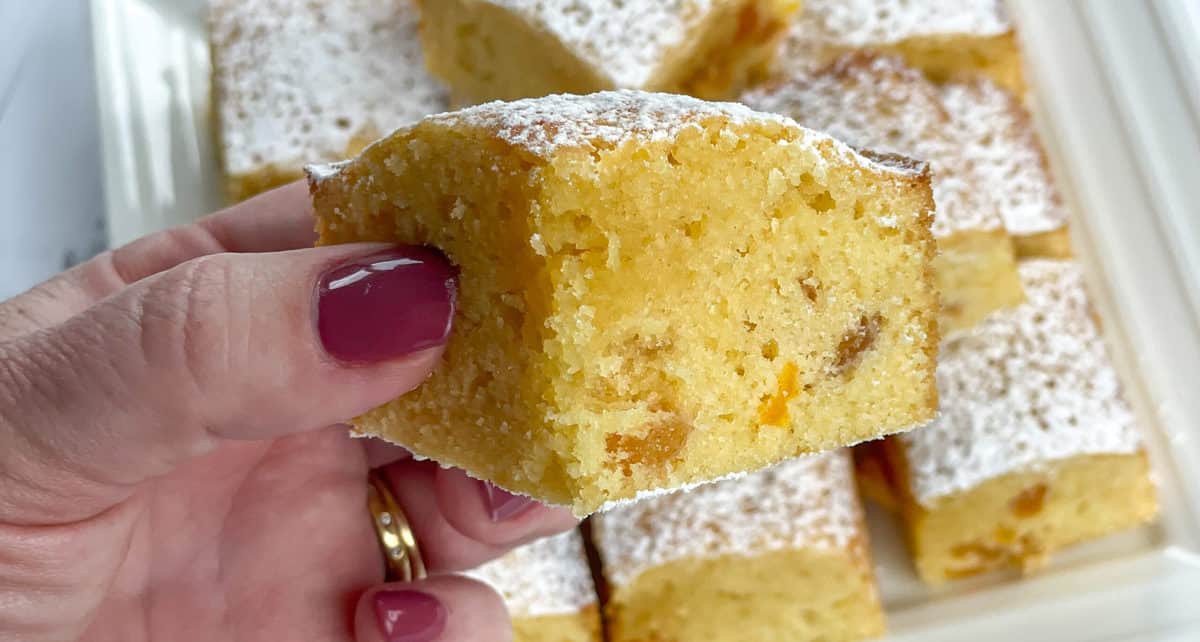 Recipe has been adapted from Super Cookery.
Thank you so much for stopping by to check out my latest recipe and others on my blog. If you are not already be sure to follow me on Facebook or Instagram for more deliciousness, and you can register your email in the subscription box below to receive all my recipes as I publish them.
Happy Baking!
Anna
Pin It – Pinterest!