So simple to make, you will love these delicate Sweet Cinnamon Palmiers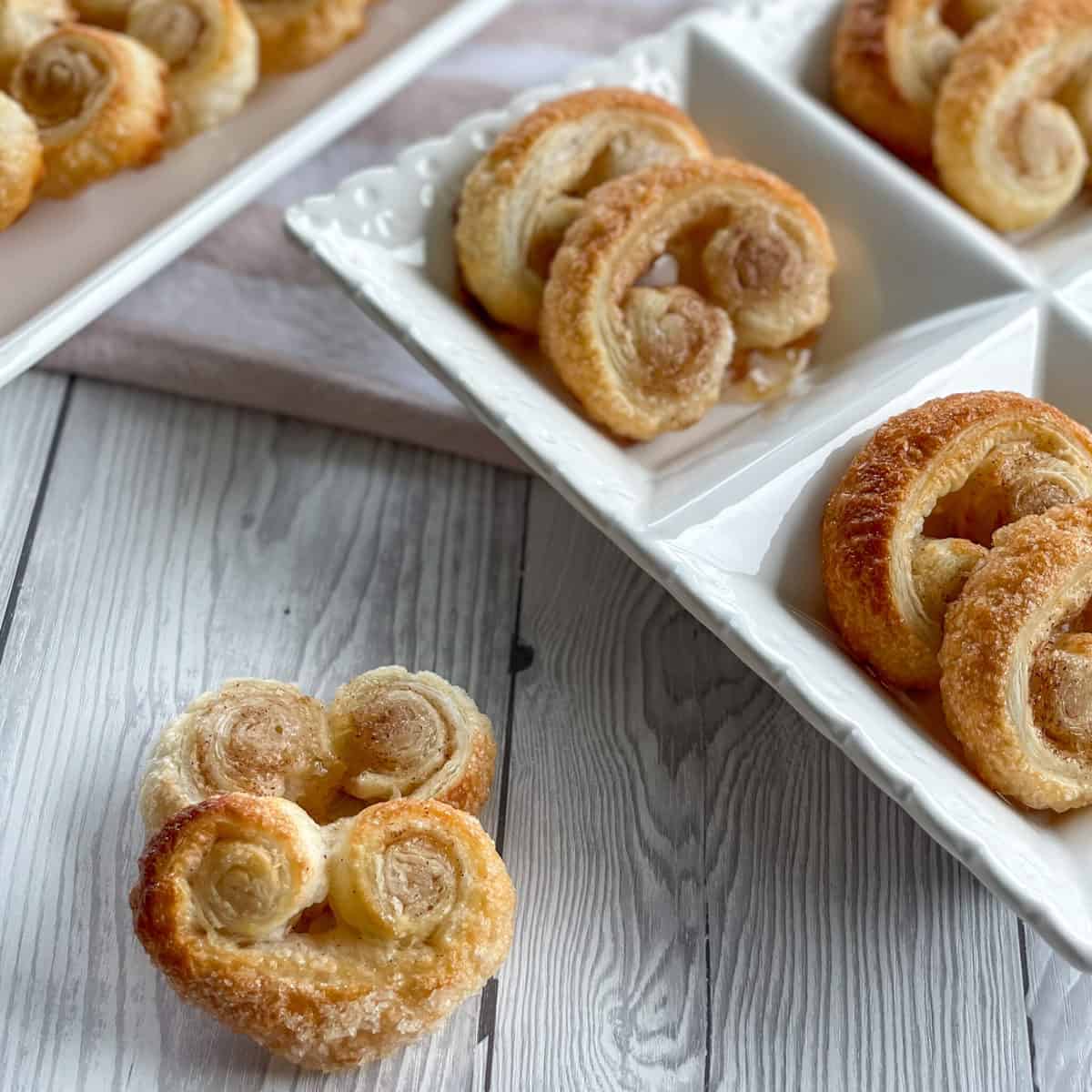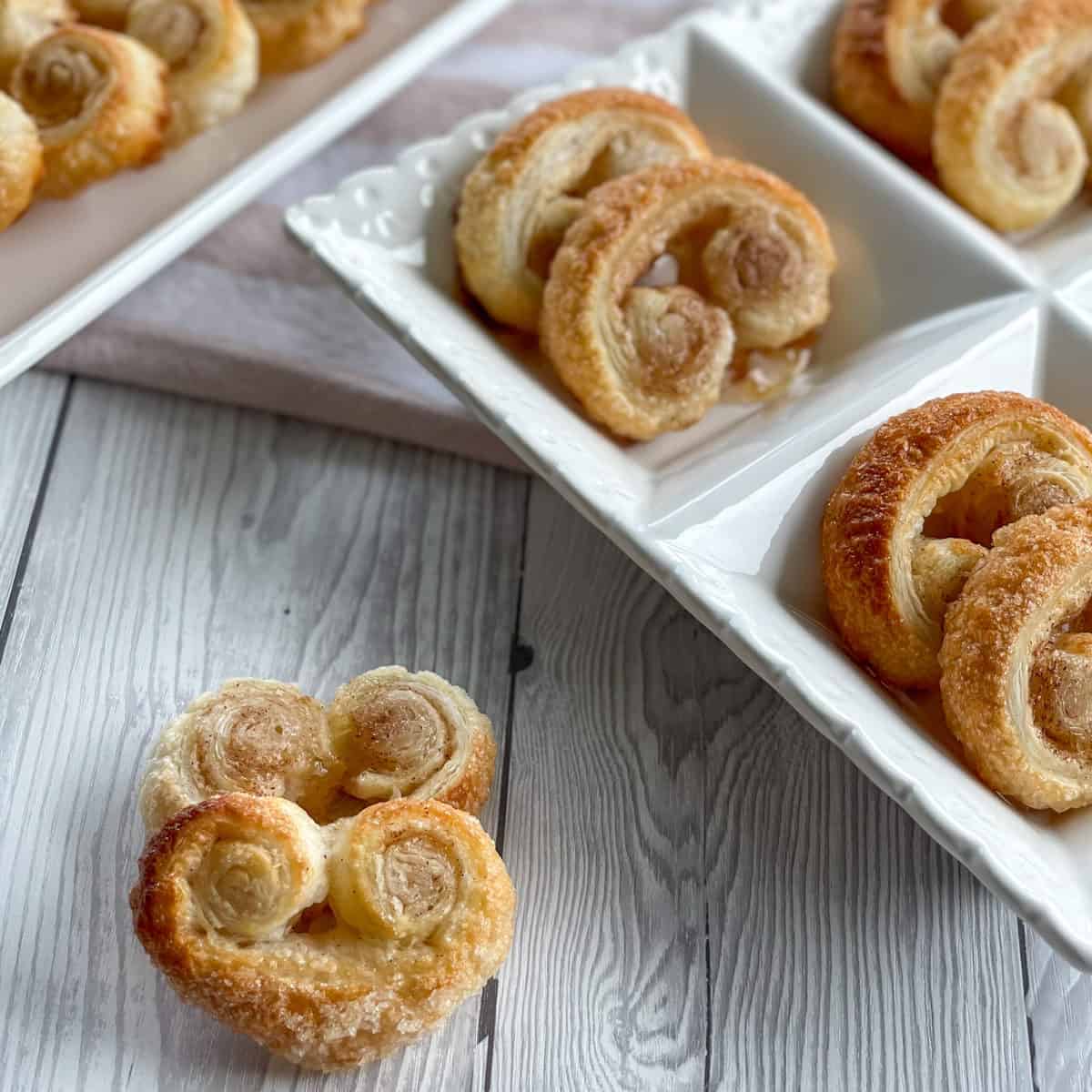 This is such a lovely simple recipe, a 4 ingredient recipe that is a true classic.
Sweet Palmiers have been around since the early 20th century as a classic French pastry treat. The original Palmier is made with puff pastry, sugar and butter. I have added the addition of cinnamon as I think it lifts them but you can omit that ingredient for sure.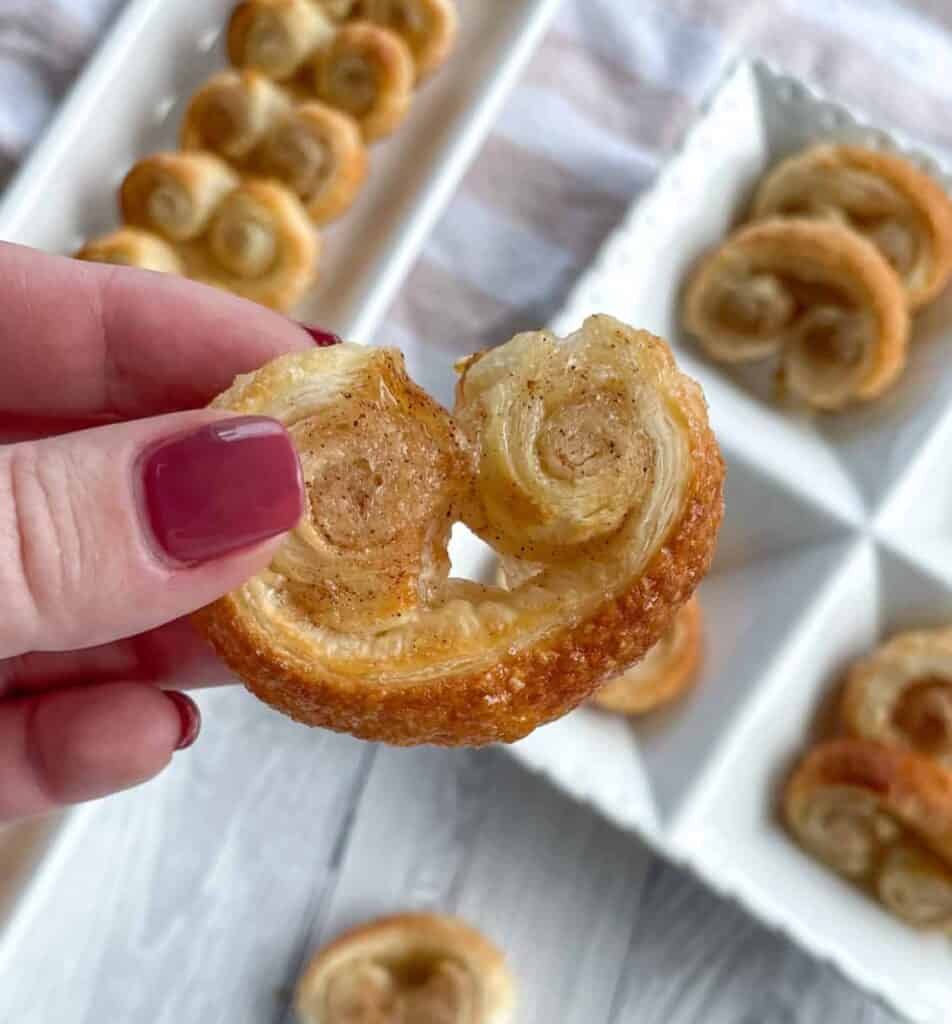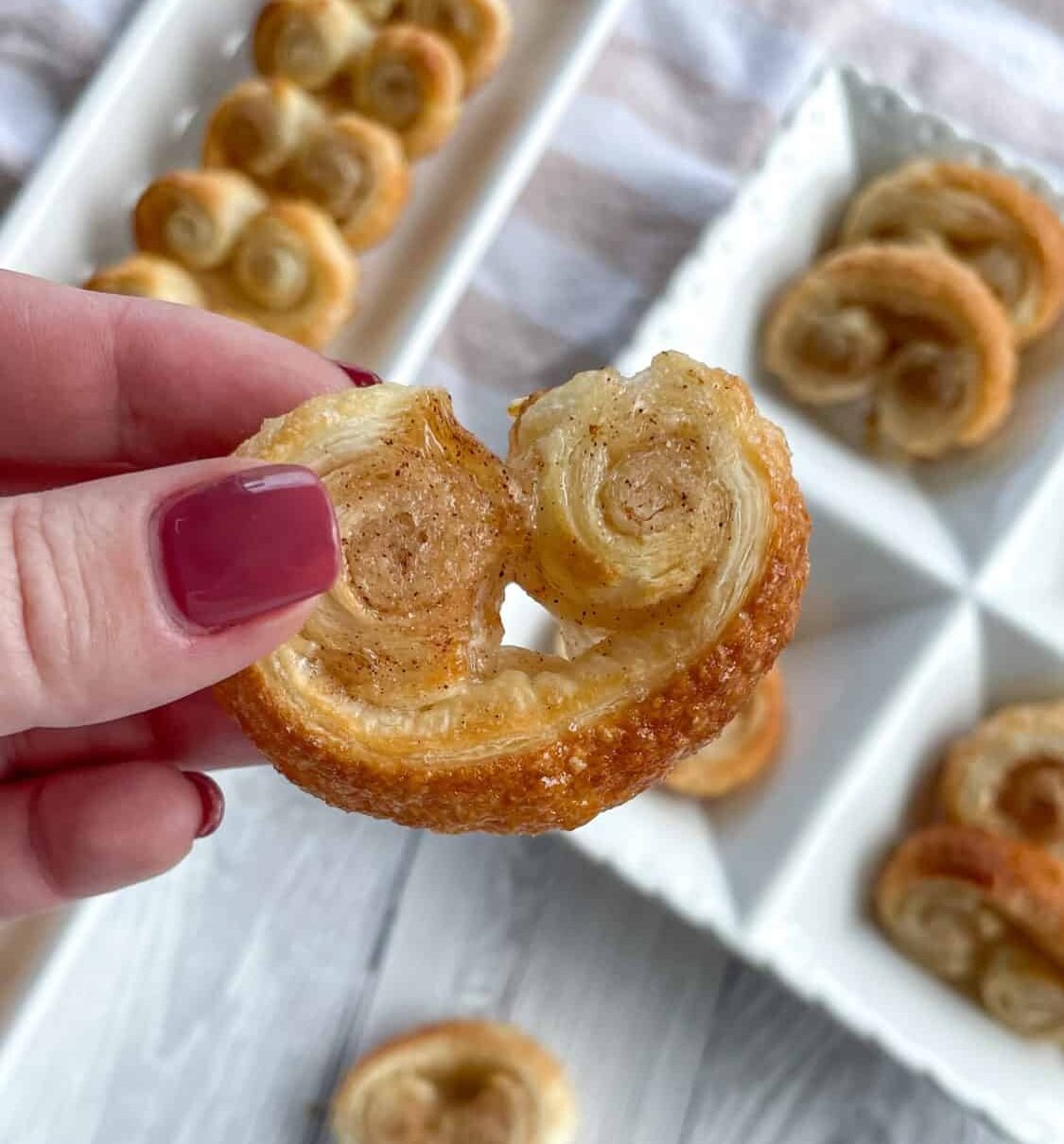 WHAT ARE PALMIERS?
Palmiers are made of puff pastry and baked. Palmier is the French word for Palm Tree as once made they resemble palm leaves. They are also known by some as Elephant Ears or Palm Hearts due to their distinctive shape.
The shape is made by rolling two pieces of puff pastry towards each other and slicing portions to bake. It is believed the cinnamon version is called an arlette.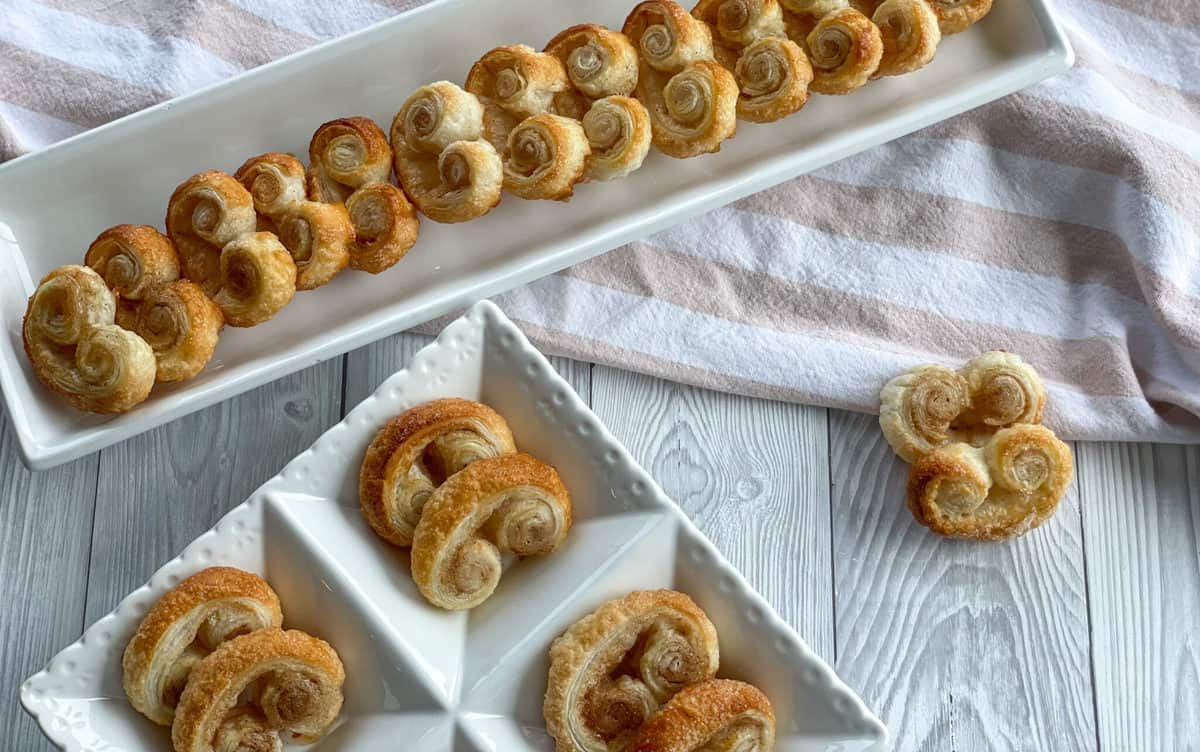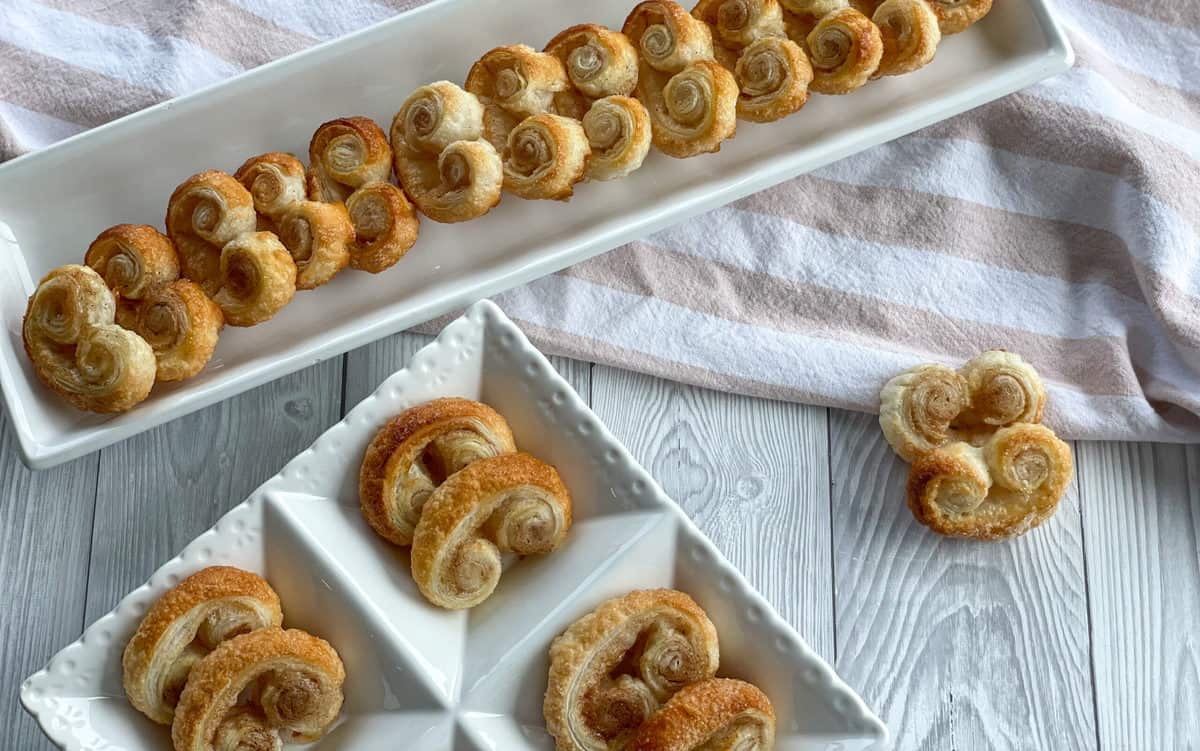 Having sheets of puff pastry on hand in the freezer is such a time saver. There are lots of ways to use them and with them in the freezer you are not far away from an easy morning tea or dinner.
Sweet Palmiers are lovely and easy to make and only require 4 ingredients.
Sheets of Puff Pastry

Butter

White Sugar

Cinnamon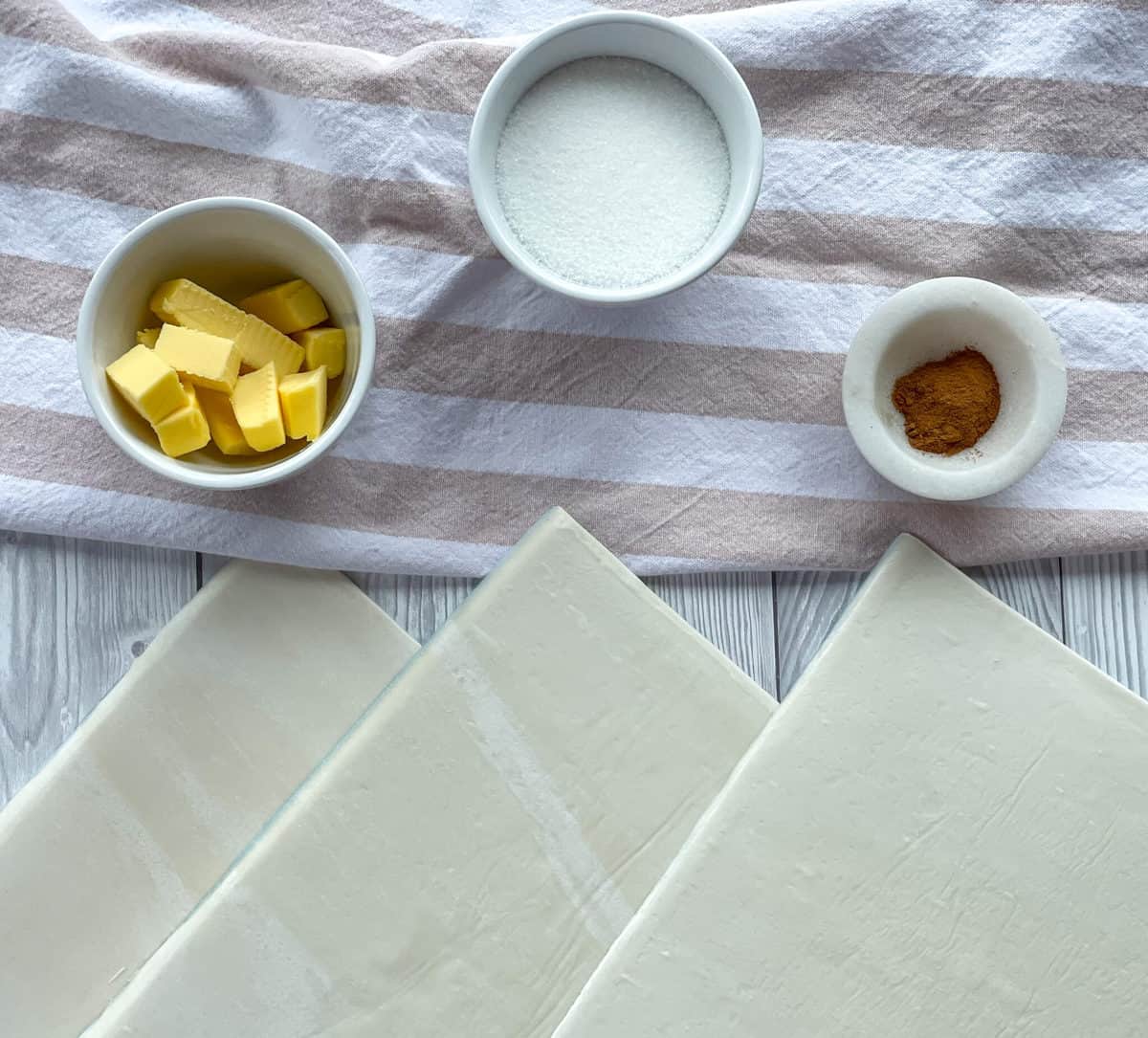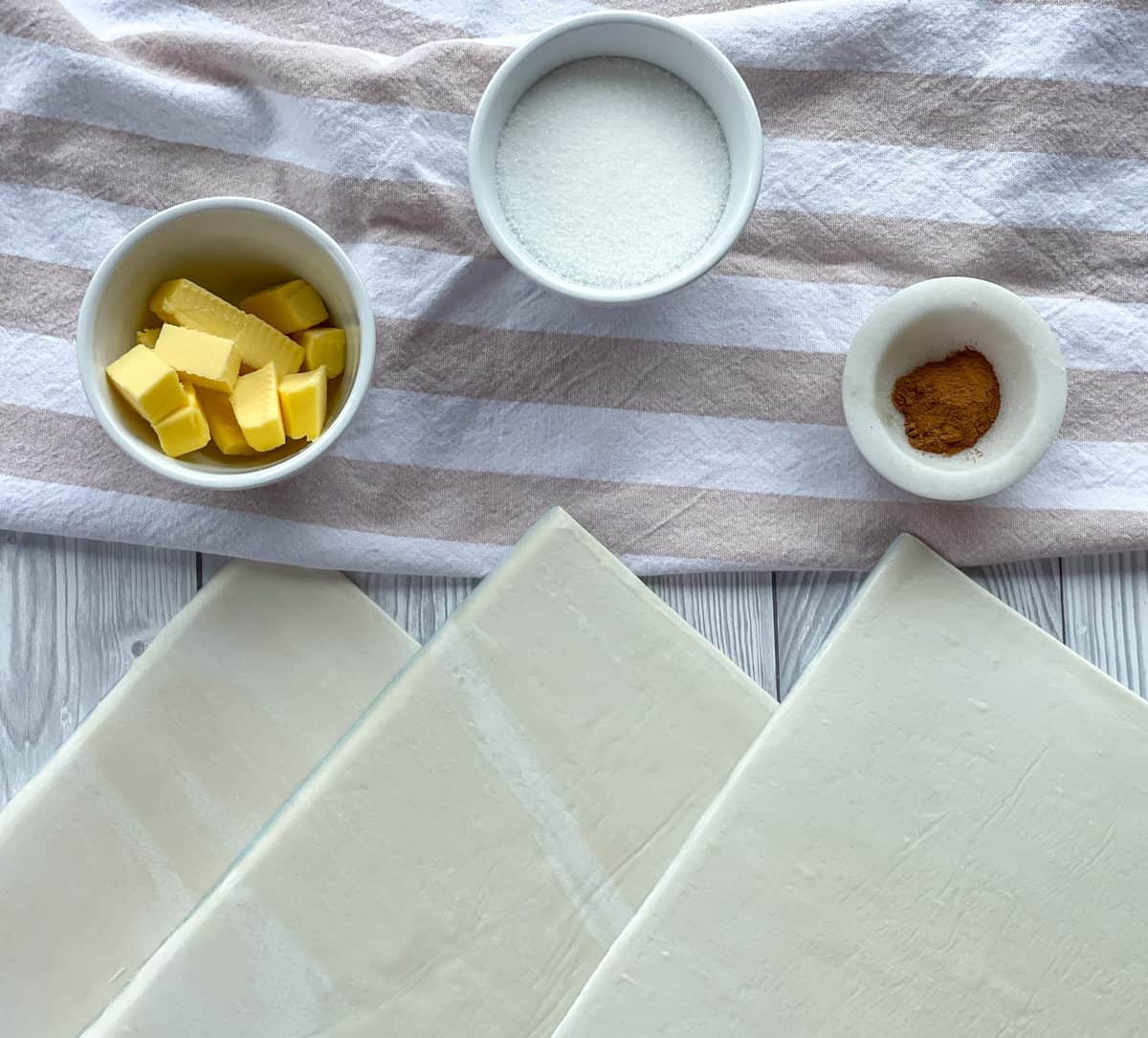 The method is so simple, but does require time to chill the pastry before baking, so allow a further 30 minutes for this. Or you could make them ahead of time and bake when you wish to serve.
You will require two small bowls of sugar, one kept plain and the other with the cinnamon added. The first portion of sugar is to coat the outside of the pastry.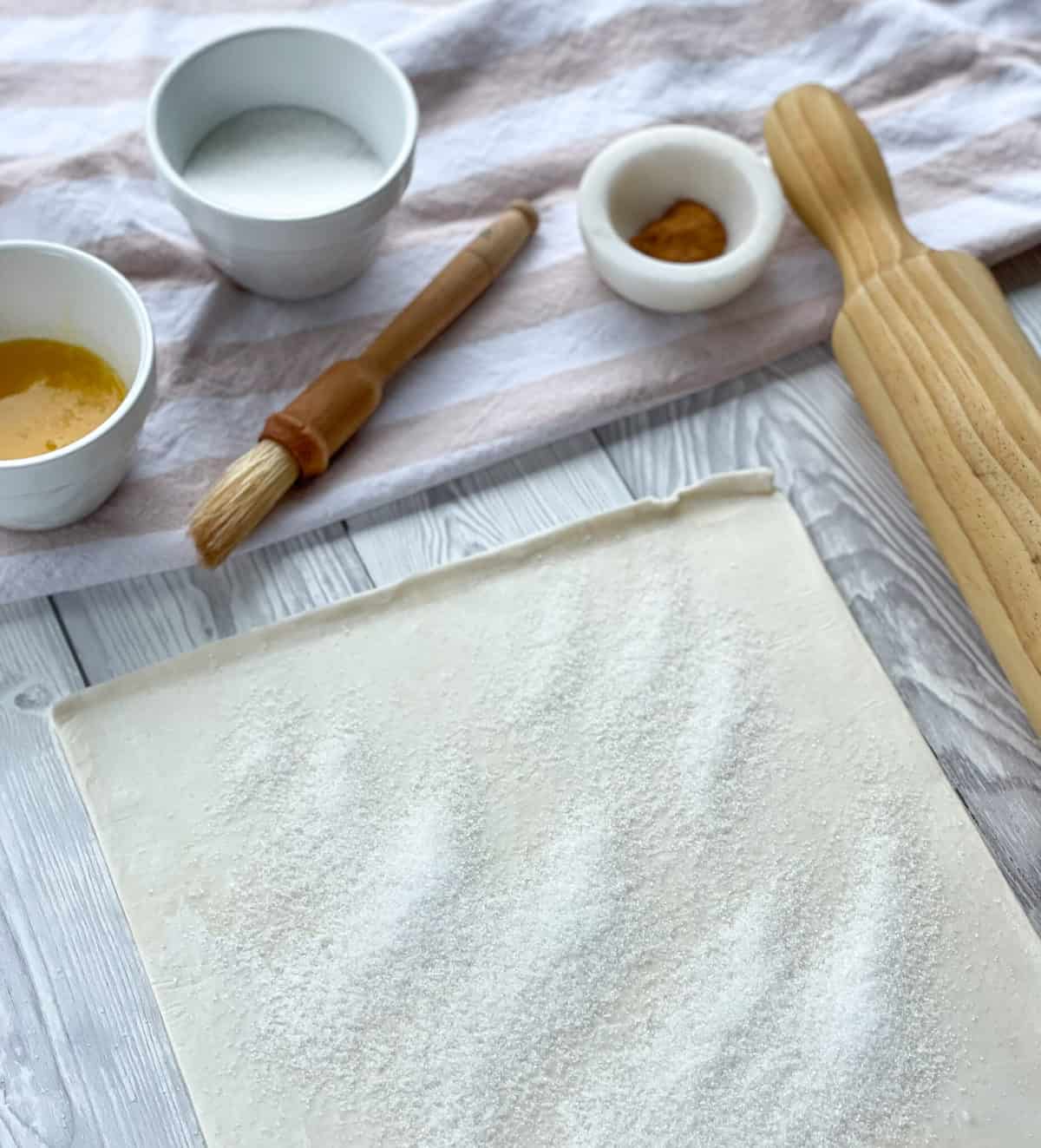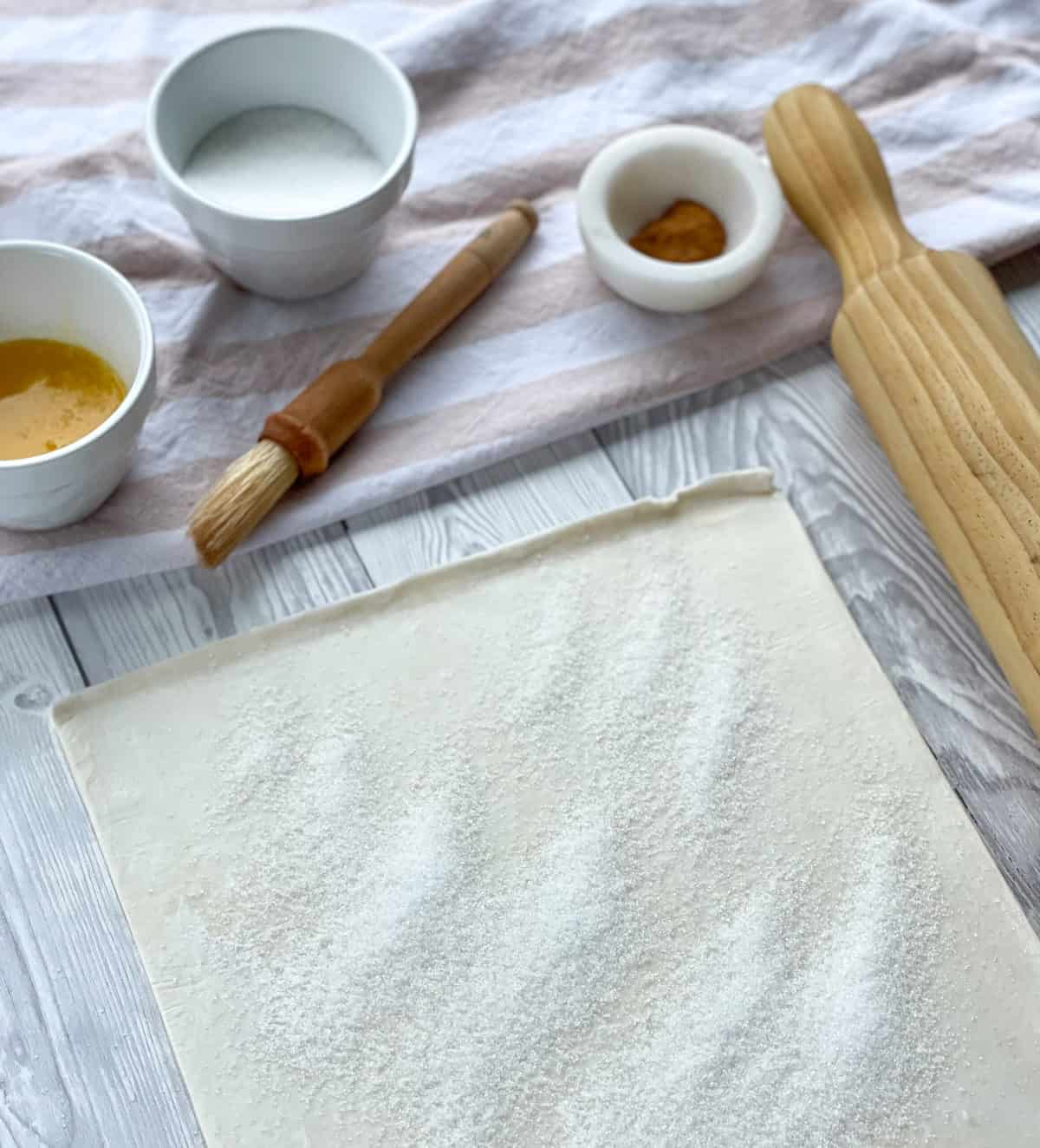 To achieve this you sprinkle sugar over one side of a pre rolled pastry sheet and smooth with your hands to spread. Then you roll this into the pastry before turning it over.


On the reverse side you brush over the melted butter and sprinkle the cinnamon sugar mixture until evenly spread.
Then you make a small fold at one end of the pastry and carefully and firmly roll the pastry towards the middle of the sheet, then repeat with the other side.


The rolls should be of even sized. Once you have trimmed the edges you then roll firmly in plastic wrap and chill for 30 minutes and repeat with the remaning sheets.
To bake these prepare a hot oven and baking trays and slice the pastry rolls and lay on their side on the baking trays. Bake until lightly golden brown, careful the sugar coating does not burn.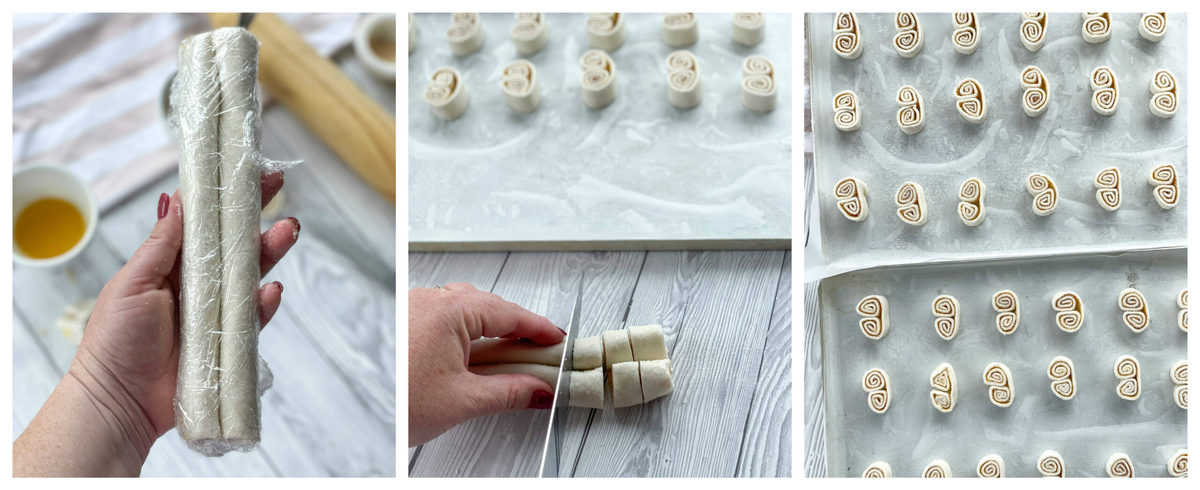 Serve these hot or they keep really well in an airtight container once cold.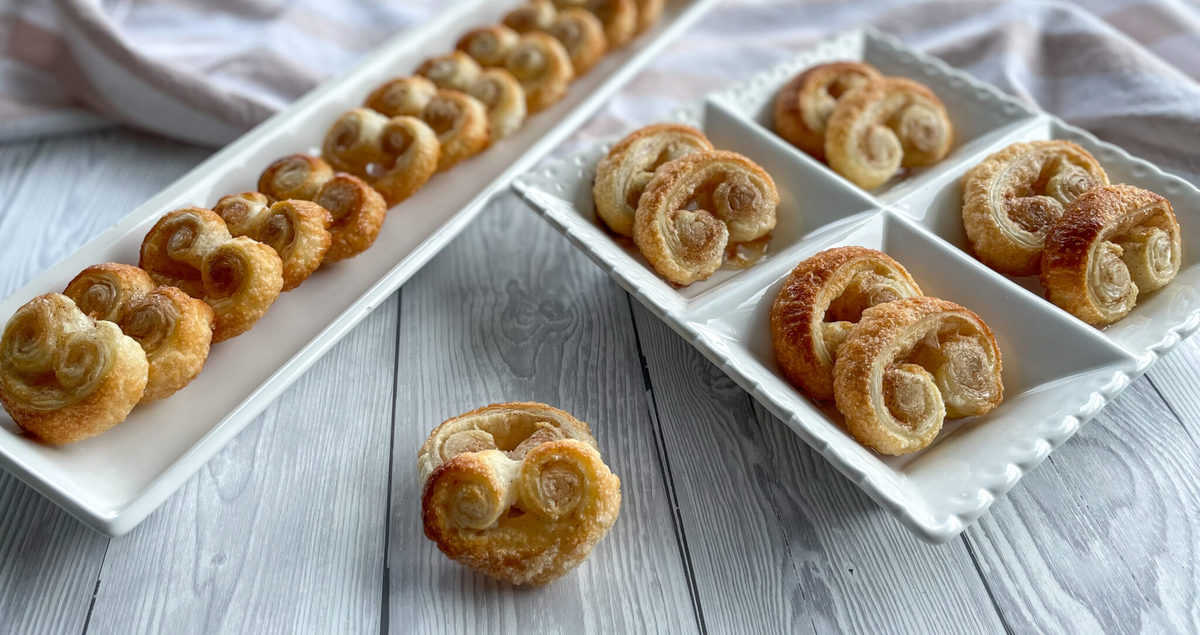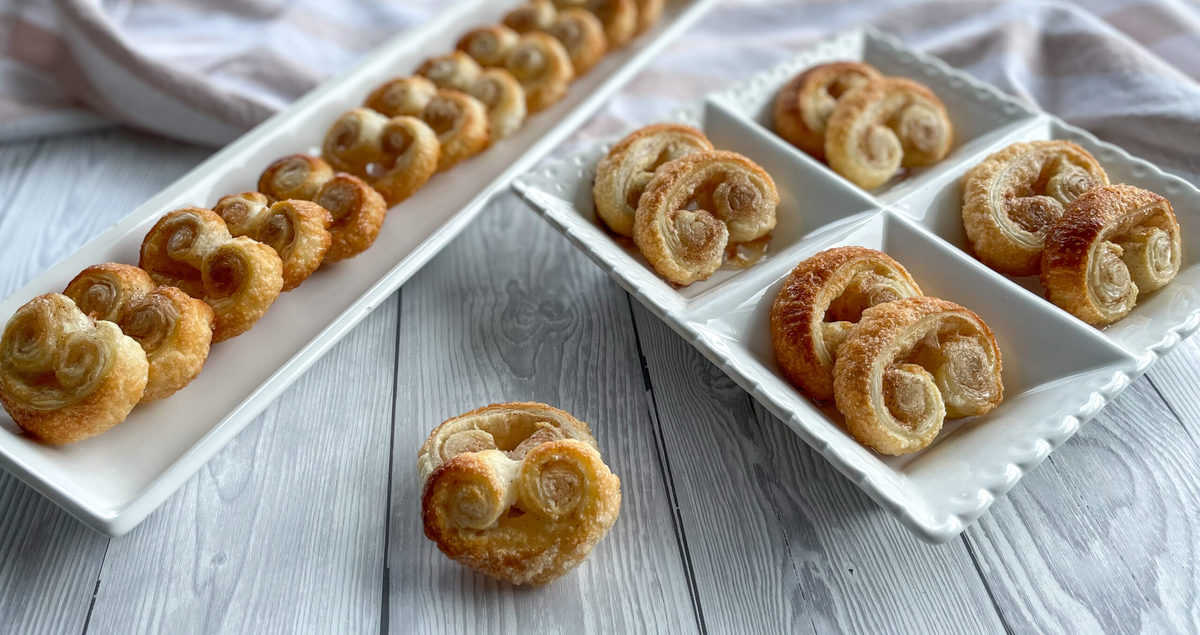 You can also try my savoury version. This is an incredibly versatile recipe, you can choose the filling. They are lovely to prepare as a sweet and savoury dish to take as a plate. Something for everyone!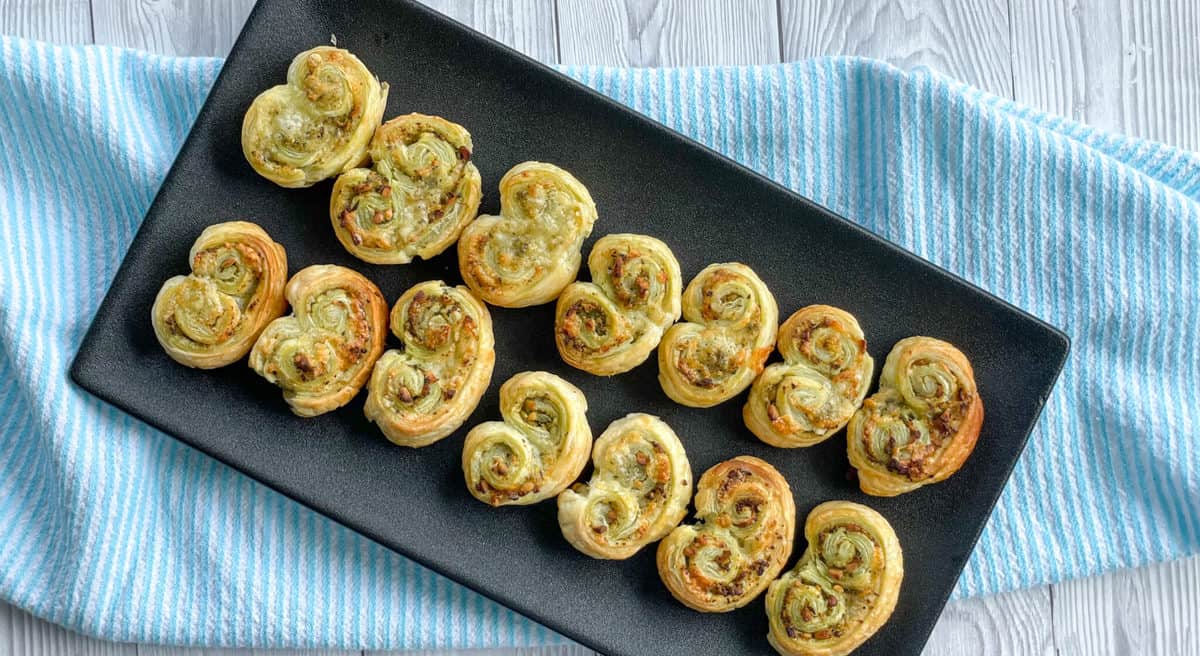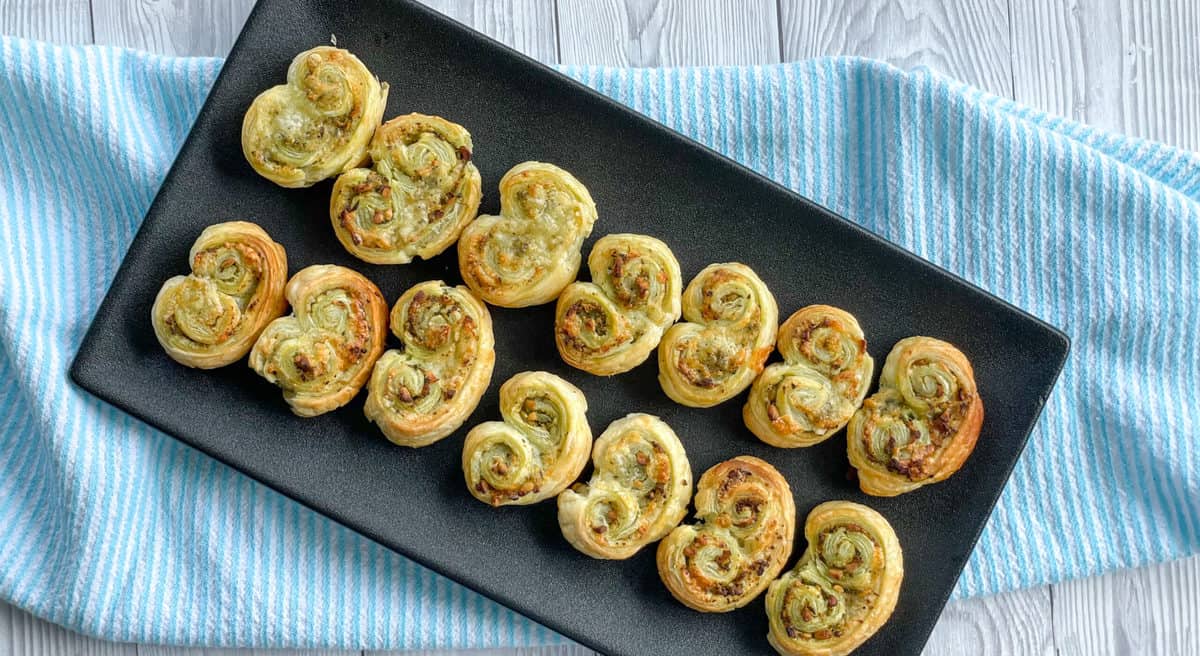 Onto my recipe for Sweet Cinnamon Palmiers
I hope you enjoy this recipe as much as we do! A classic recipe that is perfect for many occasions.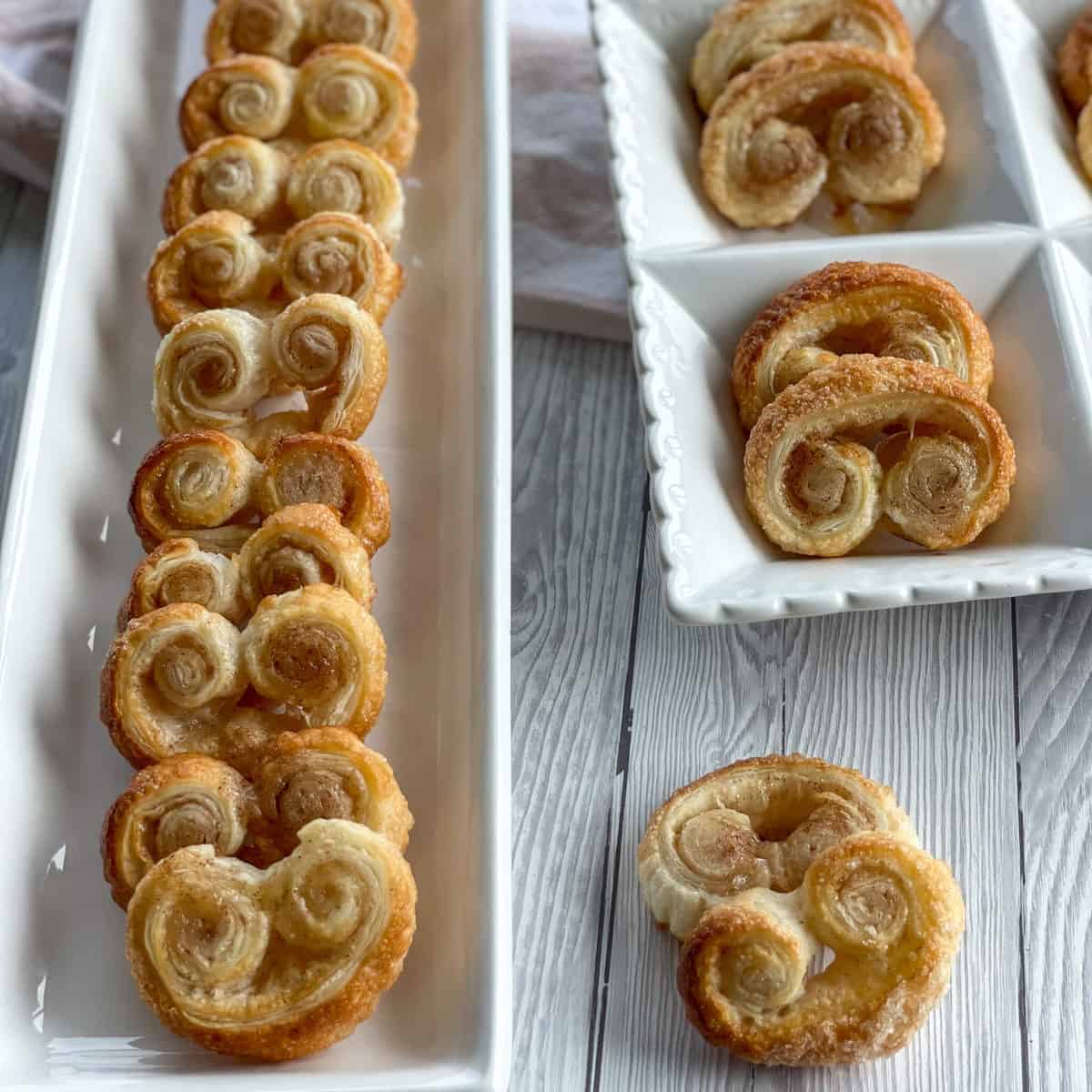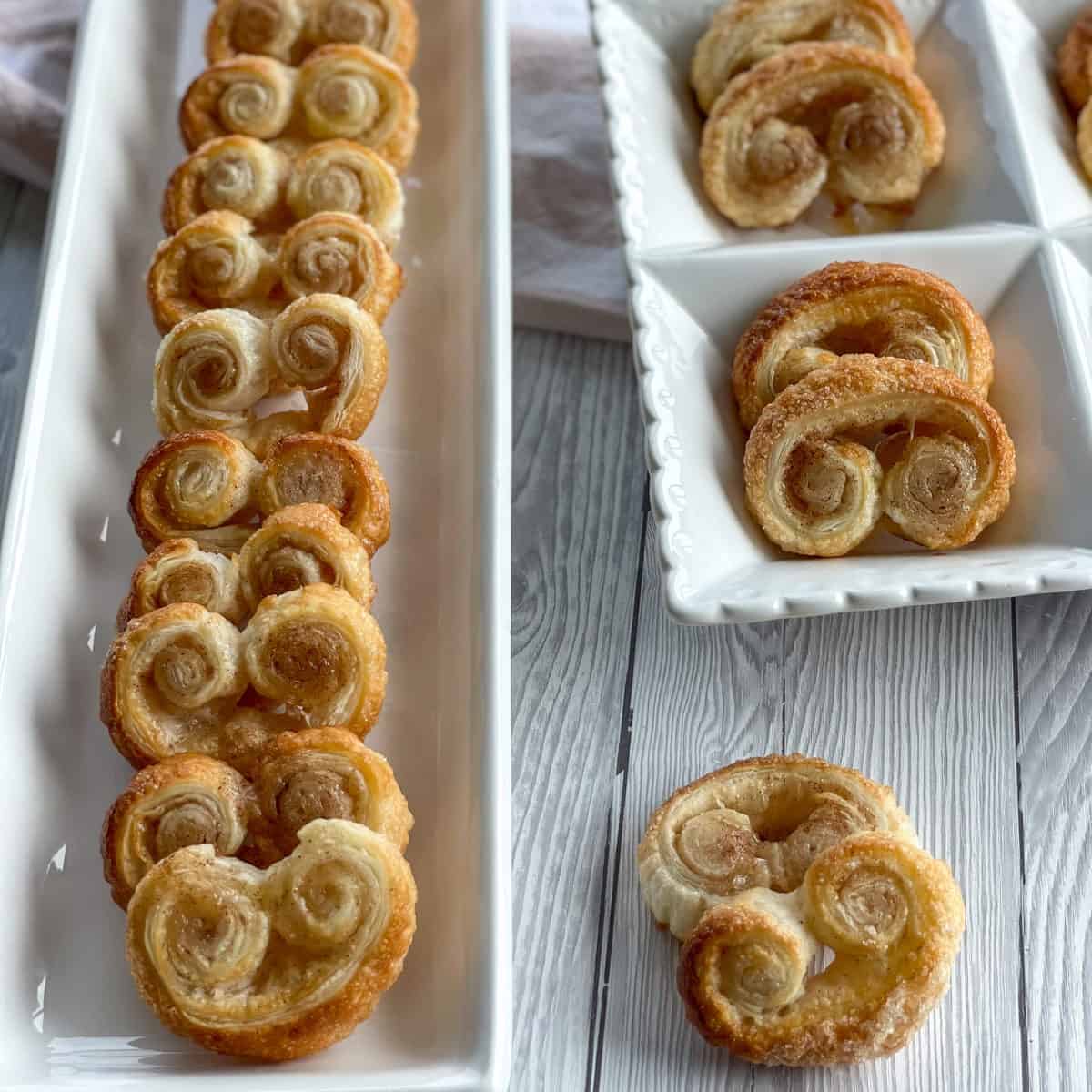 Thank you so much for stopping by to check out my latest recipe and others on my blog. If you are not already be sure to follow me on Facebook or Instagram for more deliciousness, and you can register your email in the subscription box below to receive all my recipes as I publish them.
Happy Baking!
Anna
Pin It! Pinterest