Summer Berry Pudding is a classic dessert that looks wonderful yet is so easy to make.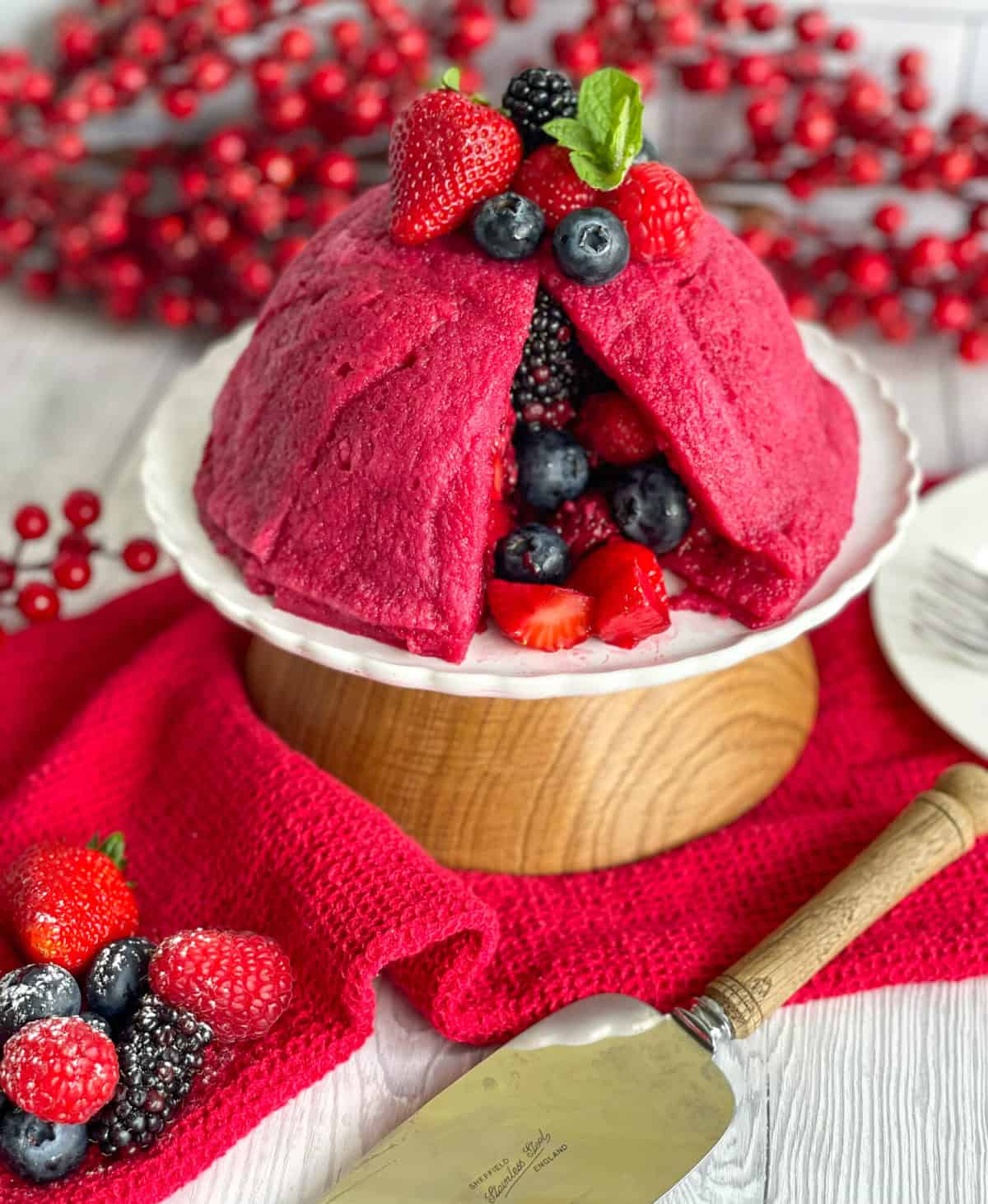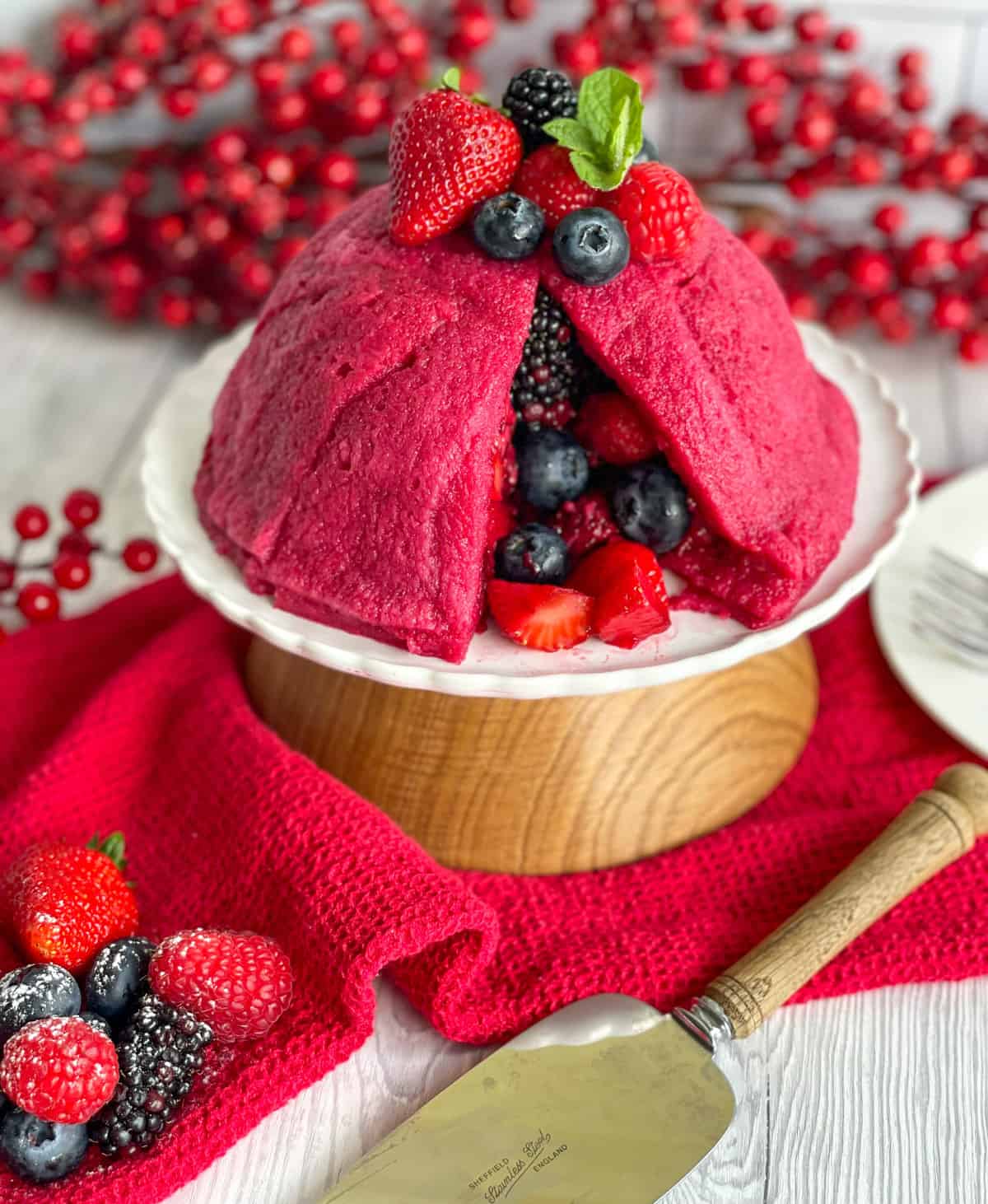 For well over a hundred years this delicious British recipe has been much loved and passed down the generations. I thought it would be lovely to share this with you as one to keep forever.
The dessert is sweet and so delicious, the flavours of the berries and the sweetness of the berry sugar syrup, it's just so magical!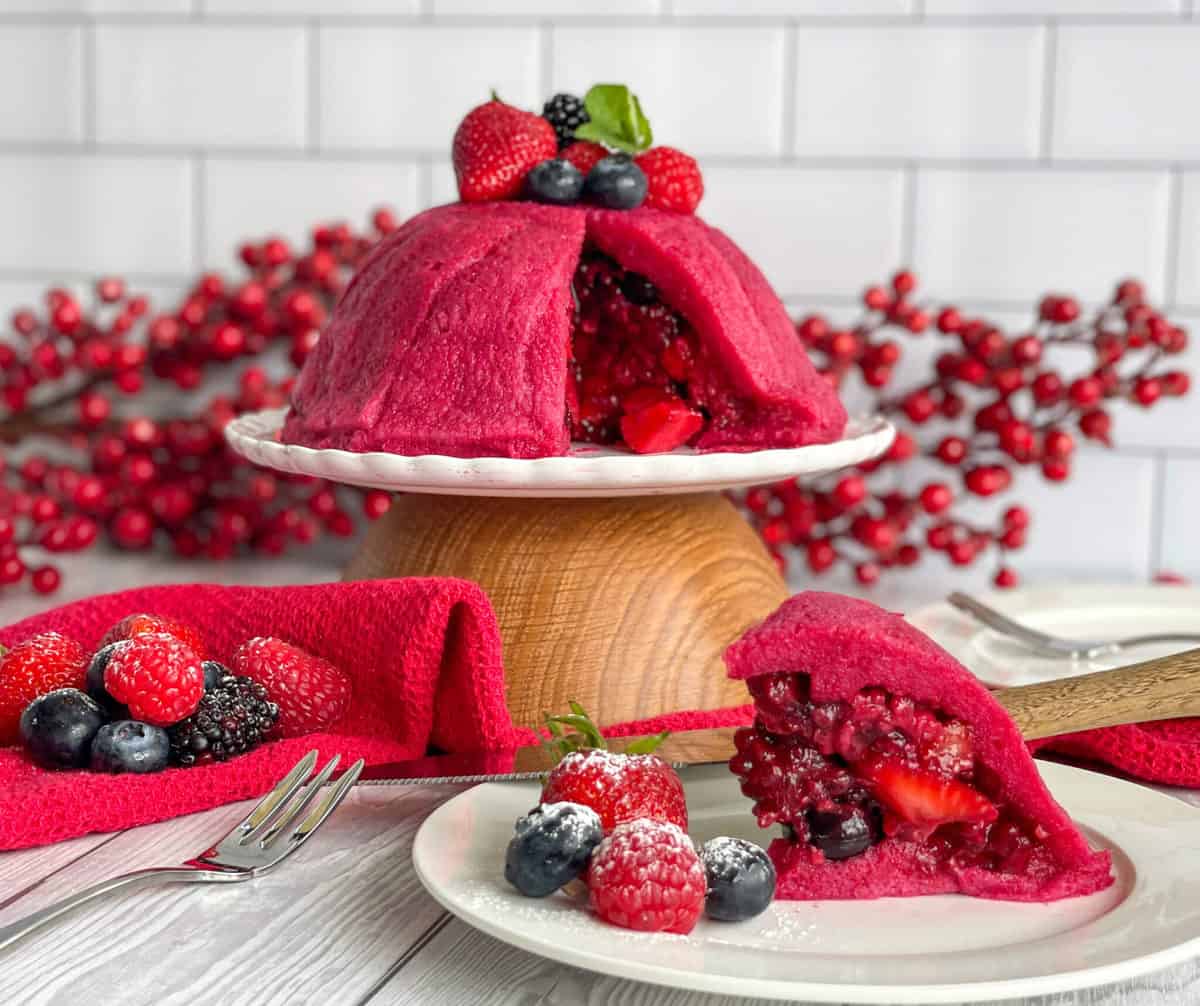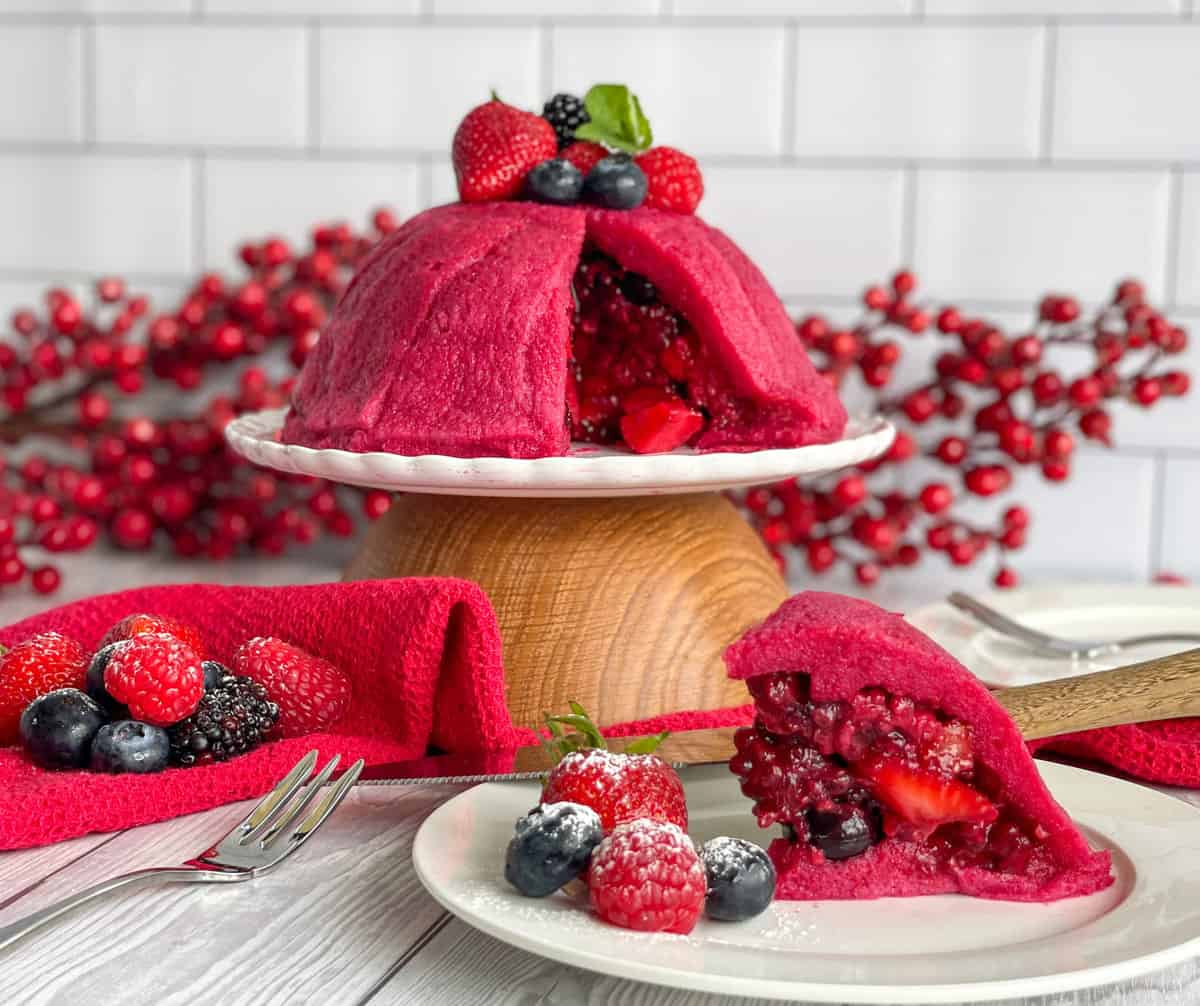 Countdown Supermarkets and I wanted to share with you an easy Christmas recipe for those of us who are short on time yet wanting to create something truly special as a dessert showstopper this year. I think this definitely fits the bill as a make ahead dessert that is sure to impress.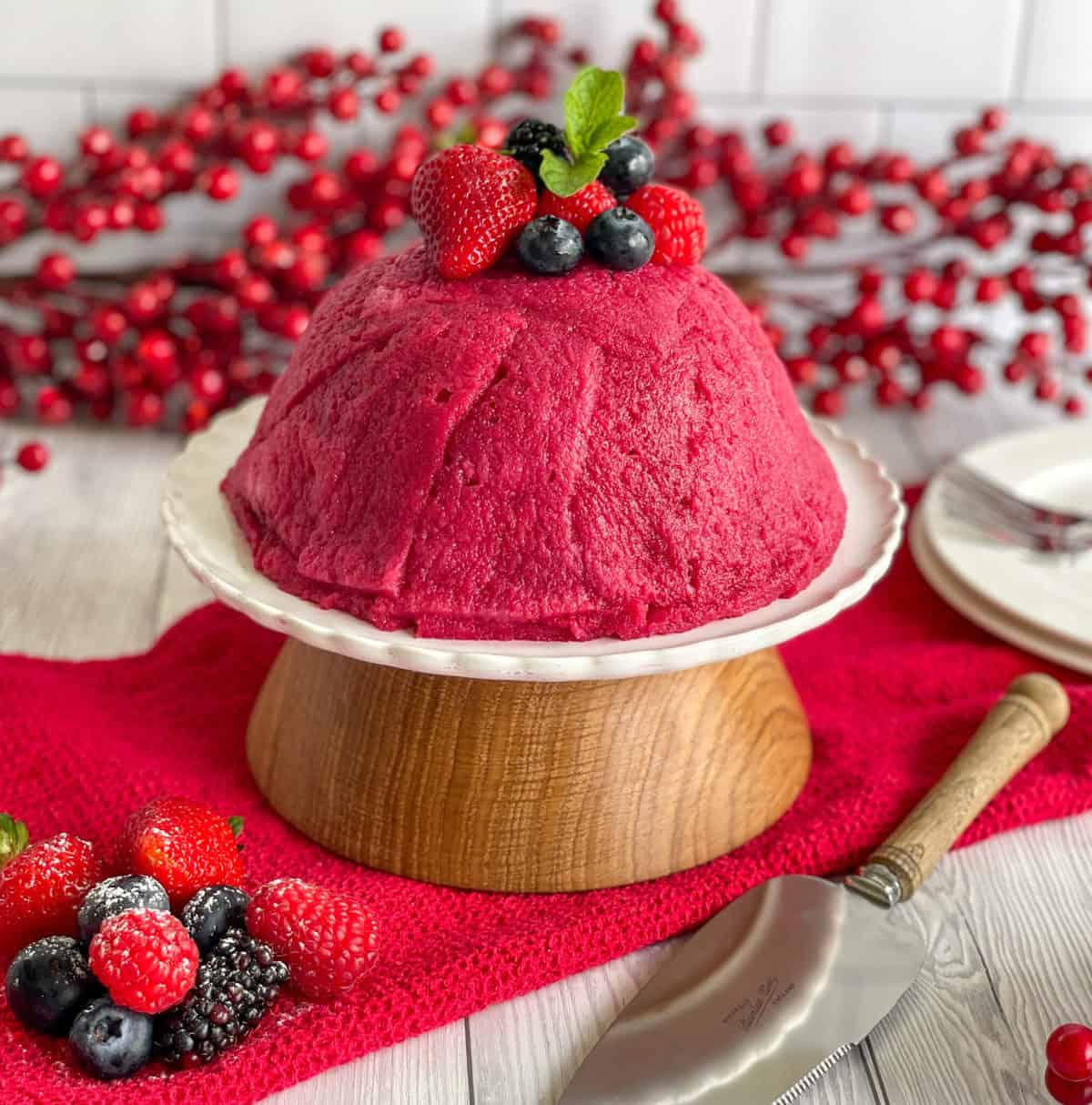 This dessert looks absolutely stunning with its bright vibrant colours and is perfect for a southern hemisphere Christmas dish as we are spoilt with an abundance of berries during our Summer Christmas.
Summer Berry Pudding is traditionally created with bread and ripe berries soaked in a sugar syrup and assembled in a pudding bowl. Once chilled the dessert is turned onto a serving plate then served.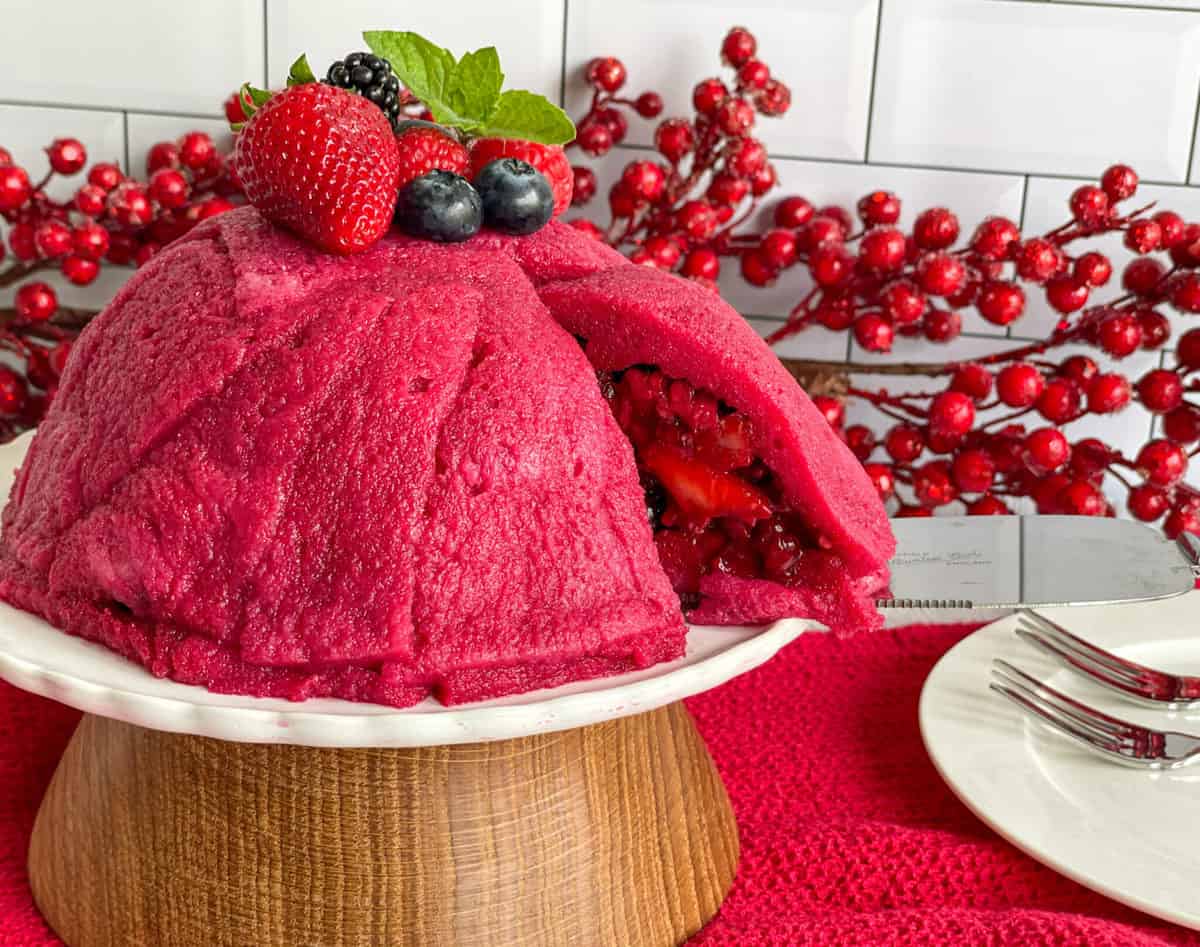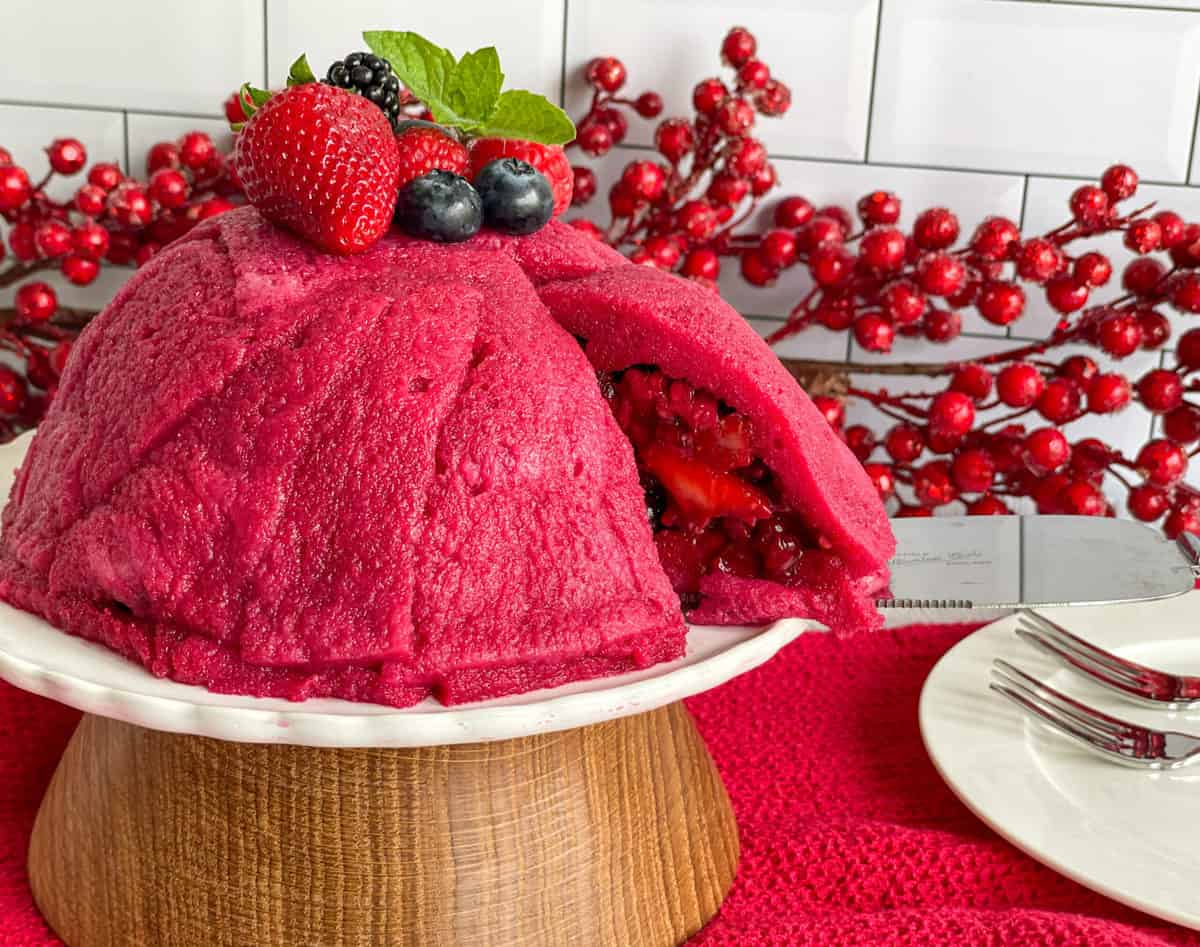 The ingredients are few, ideally using fresh ripe berries is best, but if you prefer you can use frozen or a combination of both. I have today used raspberries, blackberries, strawberries and blue berries, but you could also use blackcurrents, redcurrents, cherries and more!
Frozen berries can result in a more wet pudding so be sure to thaw and drain them well before using.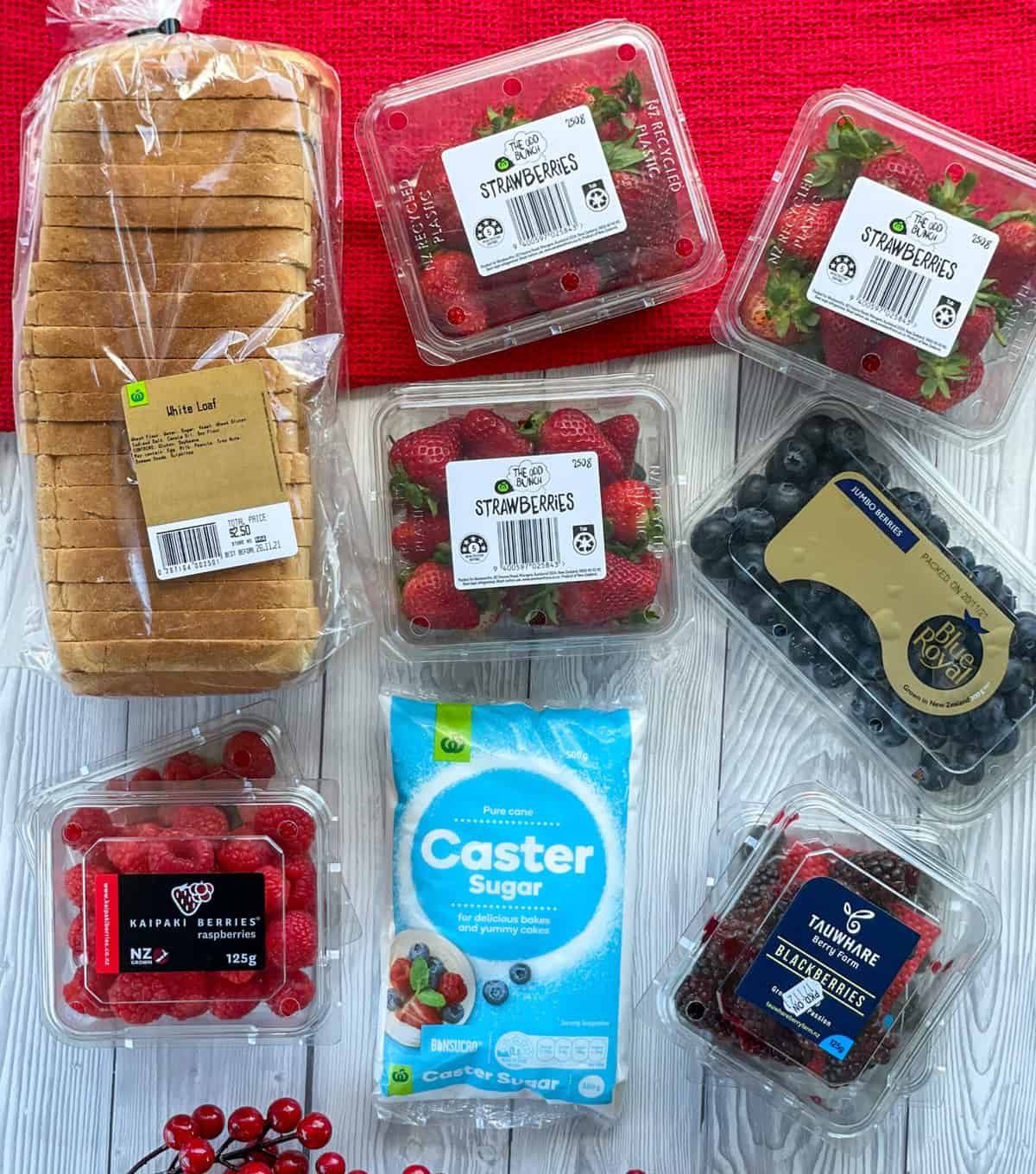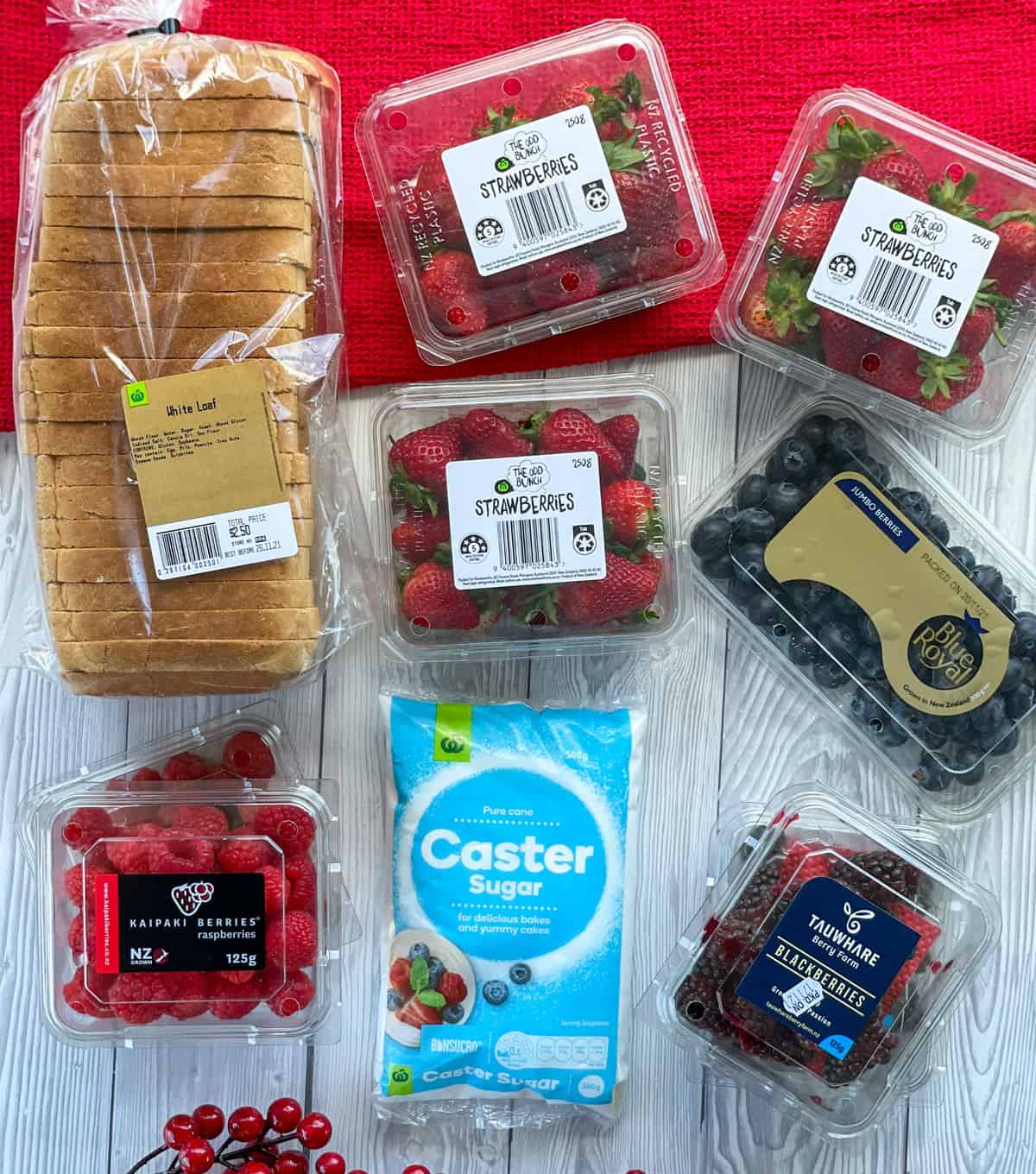 All you will need is
800 Grams of a variety of berries

Caster Sugar (Superfine sugar)

Water

Bread, preferably good quality square bakery loaf, day old is best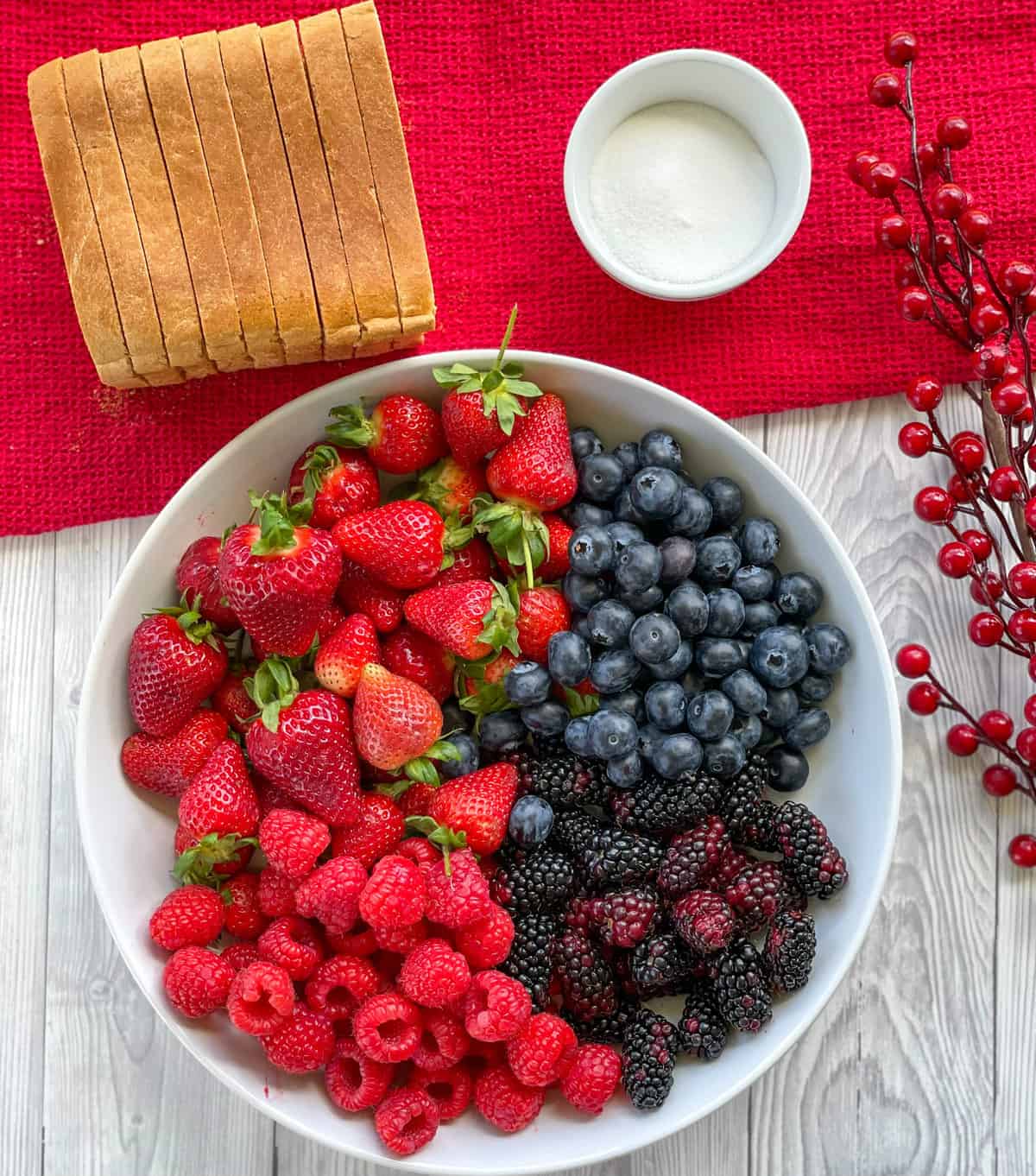 To prepare the dessert is a few steps, all of them very easy so I thought I would take you through step by step for those who like to see the full process.
First you will need a bowl to assemble the dessert in, this is actually a quite small dessert but it goes a long way, so my bowl today is only 1 Litre, just a small glass bowl. The capacity is perfect.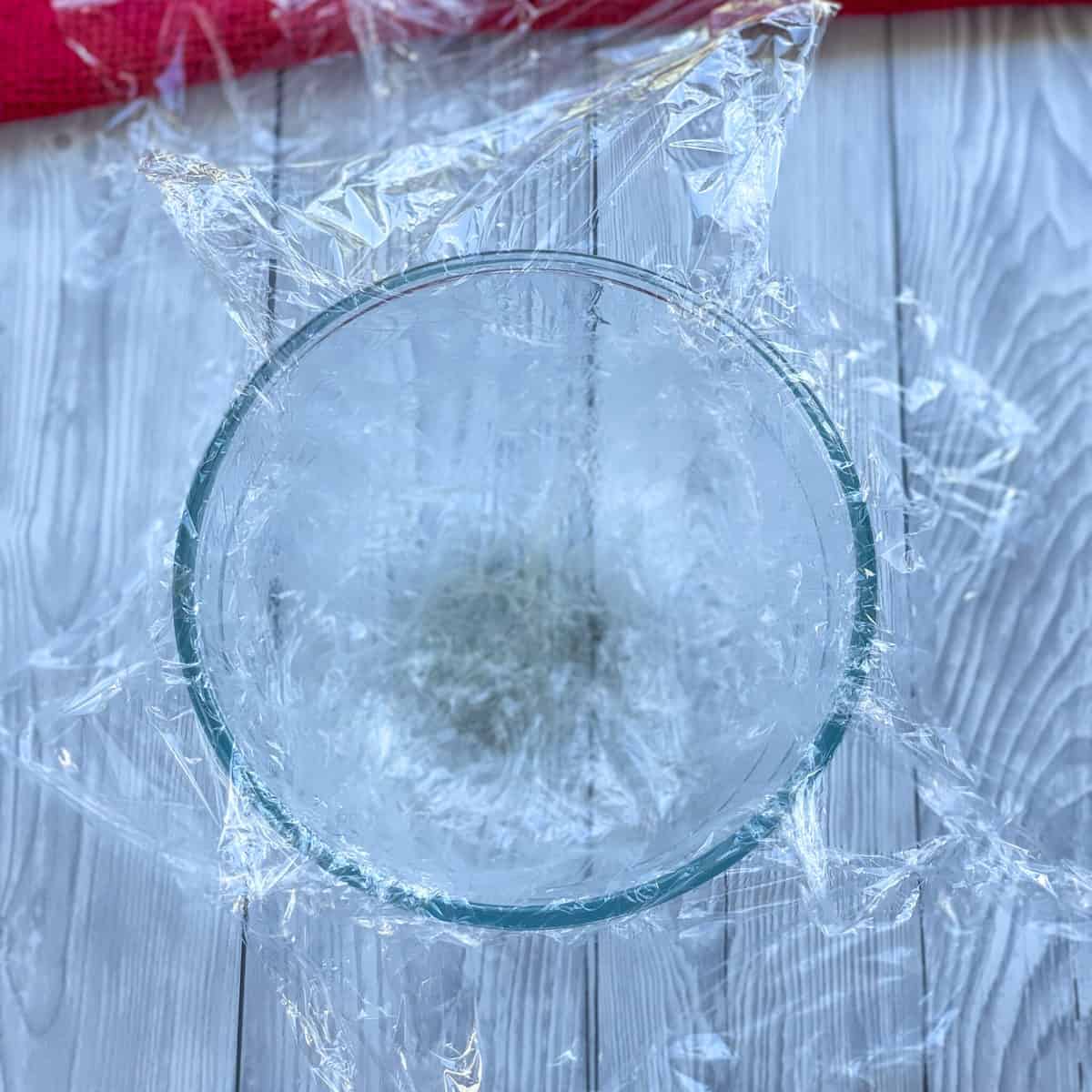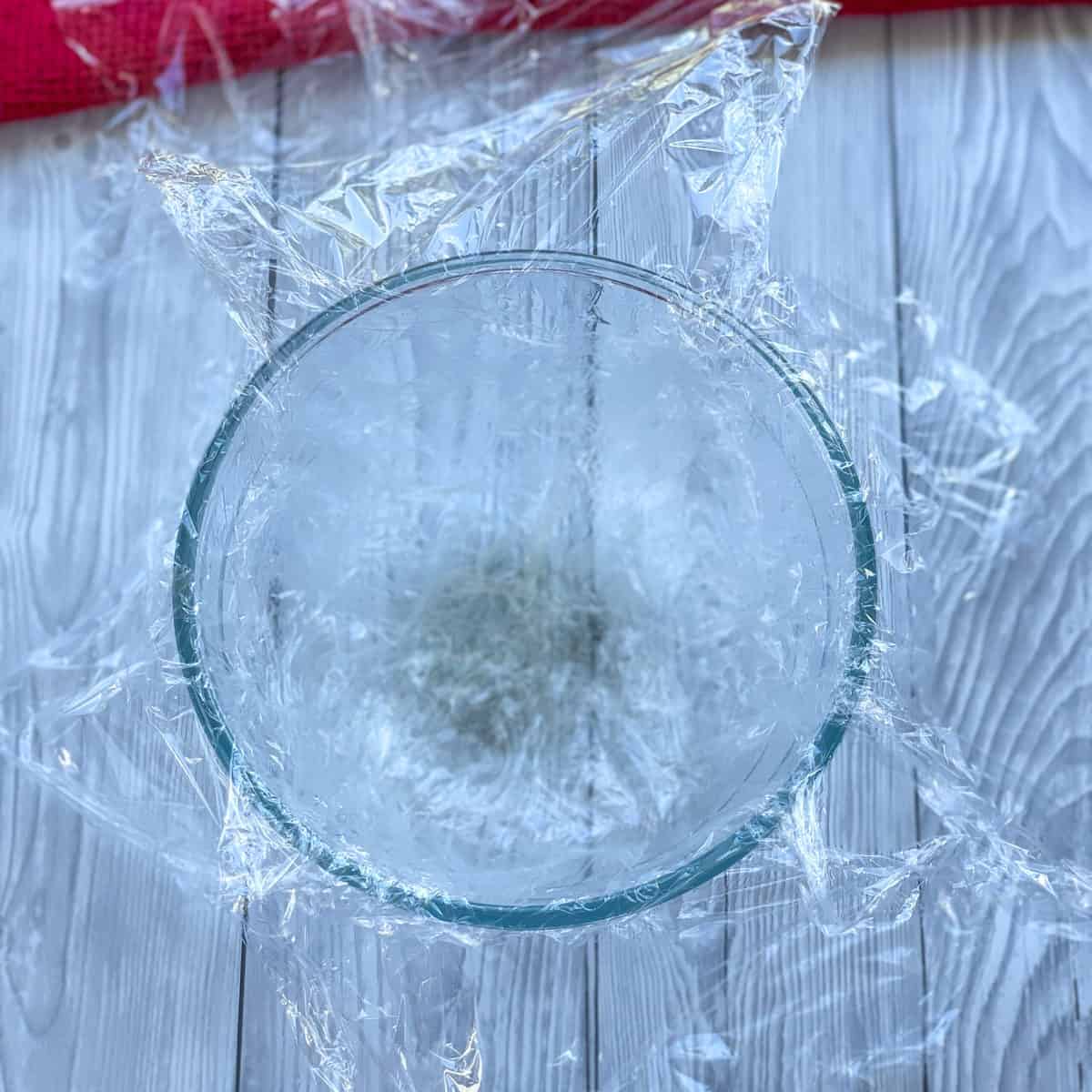 Place two long strips of cling film wrap with plenty of allowance for the wrap to drape over the sides to help over the pudding and assist with removing it at the last step. I spray my bowl with cooking spray so the cling film has something to stick to.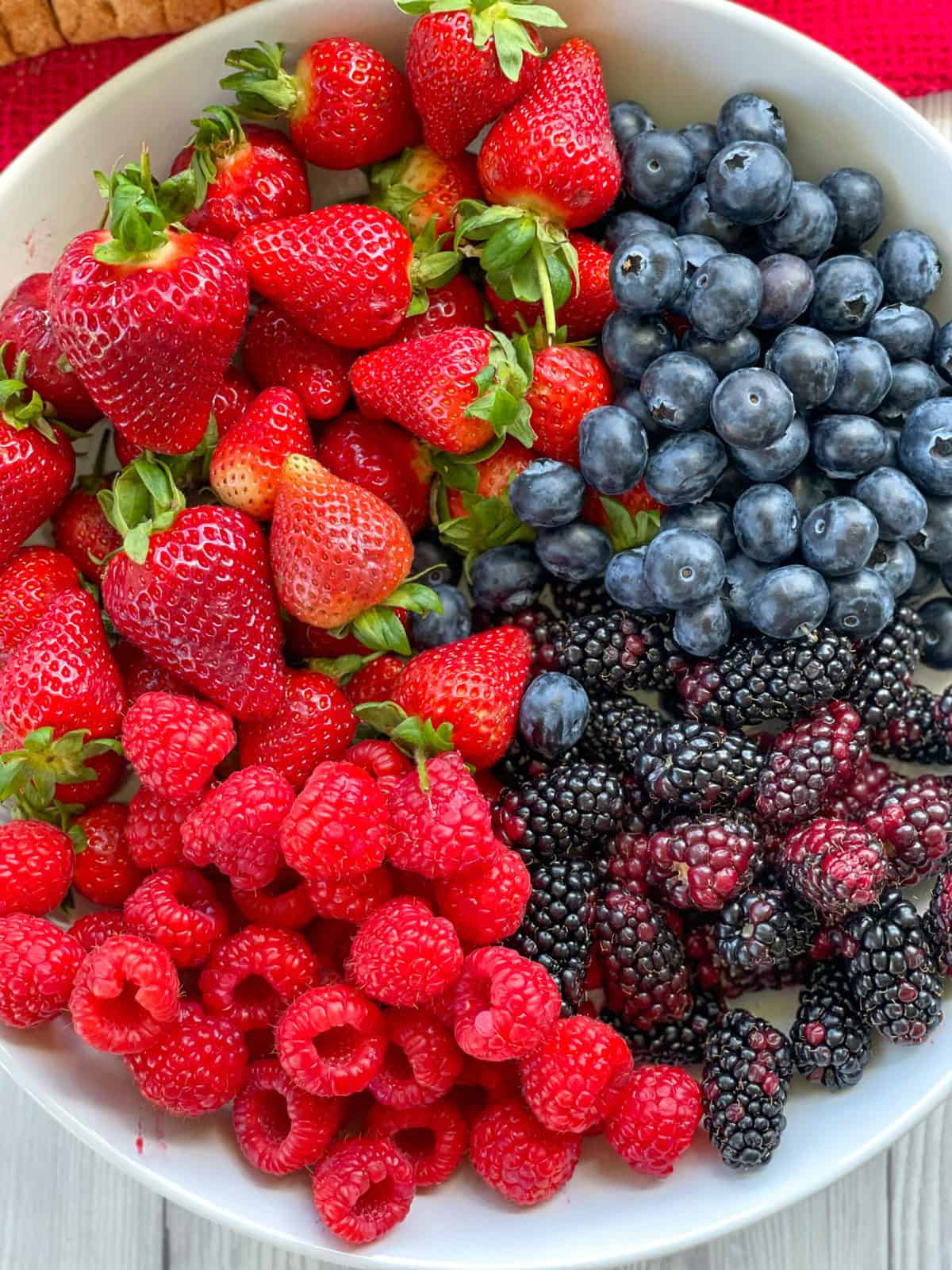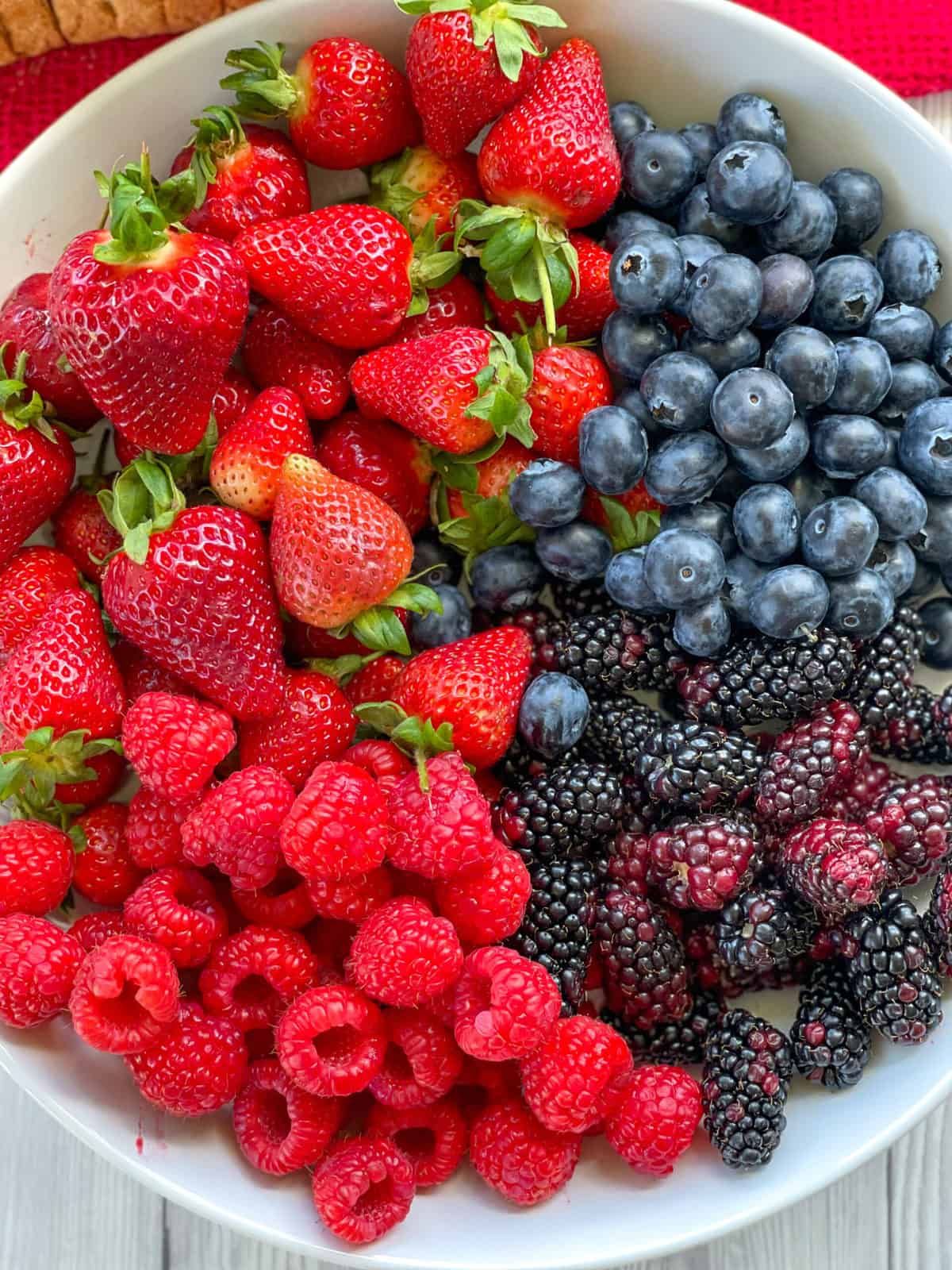 Clean all of the berries and remove the green stalks of the strawberries and cut them into quarters and set them aside while you prepare the sugar syrup.
The sugar syrup is simply a combination of a little water and castor sugar and once this is boiling you pop all of the berries EXCEPT for the strawberries into this and gently allow this to come to a boil for 3-4 minutes until the berries begin to just soften and their juices bleed.


Remove from the heat and strain the berry juice into a bowl and allow this to cool while you prepare the bread.


For the bread I find it is best to use a bakery style rectangular loaf (precut) rather than fresh bags of store bought bread. This style seems to hold the juices better and doesn't fall apart. Some people use Brioche or Madeira cake too. The bread should ideally be a day old also. I have used a loaf from the bakery department of my local Countdown today, and chose a thicker cut loaf.
You slice off the crusts of bread and leave one piece whole, and the other pieces cut in half, but on a sort of angle so they are not quite triangles, but more odd shaped rectangles. See my photo above of how I do mine.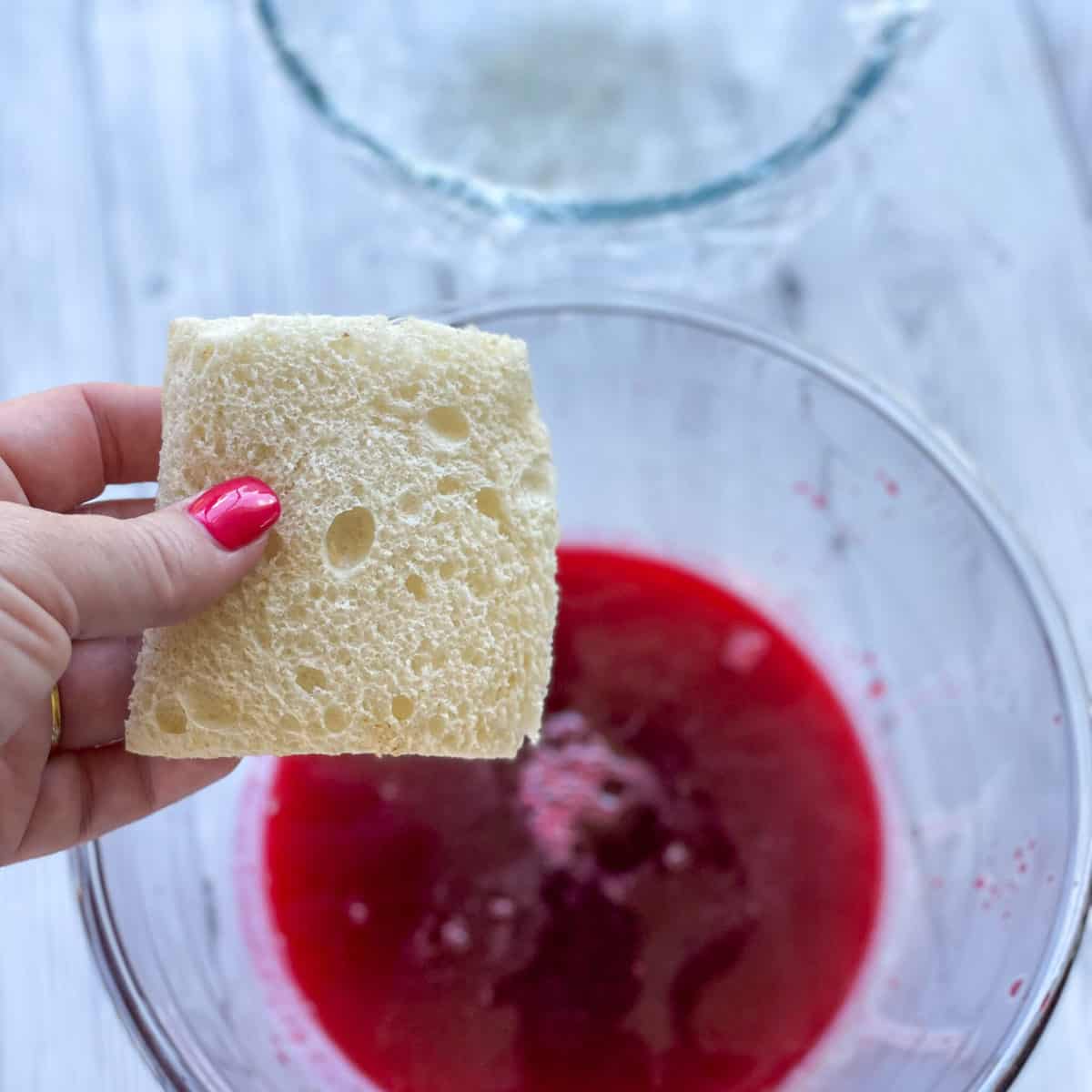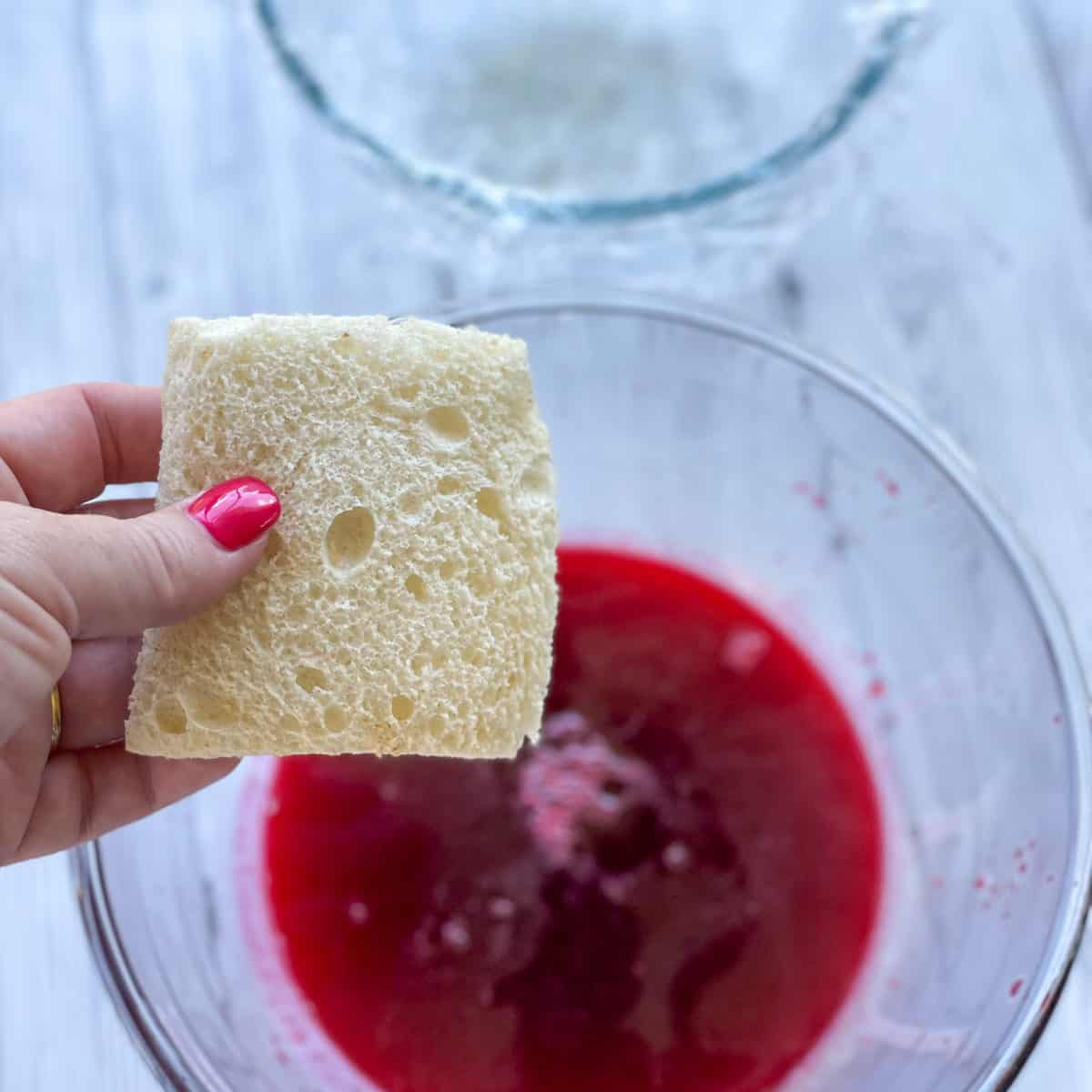 Then it is time to assemble the pudding, to do this you soak one full piece of bread in the berry syrup and place in the bottom of the prepared bowl. You want to fully coat the bread but not have it too dripping with syrup or it will fall apart.


Then take the half pieces and soak these one at a time quickly before placing them against the side of the bowl. Overlap each piece and invert the wider and thinner end each time until you have completed the circumference of the bowl.


Using a slotted spoon carefully spoon the mixture into the middle of the soaked bread, adding strawberries between each spoonful to disperse them throughout. You want to add without any extra syrup so that is why I use a slotted spoon.
Finally soak a half pieces of bread one at a time to create a spiral top to the dessert. Then fold over the cling film and place a small saucer over this that fits perfectly inside the bowl.
Then pop it in the fridge with some sort of weight on it, up to 2kg, so cans, butter, etc that will weigh it down while it sets for several hours or overnight.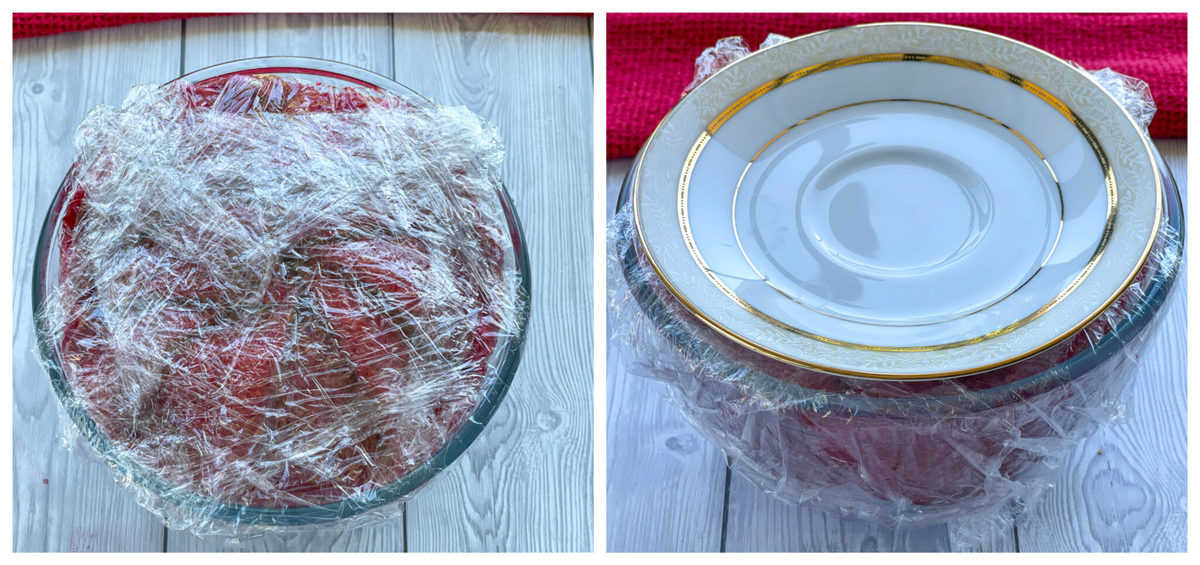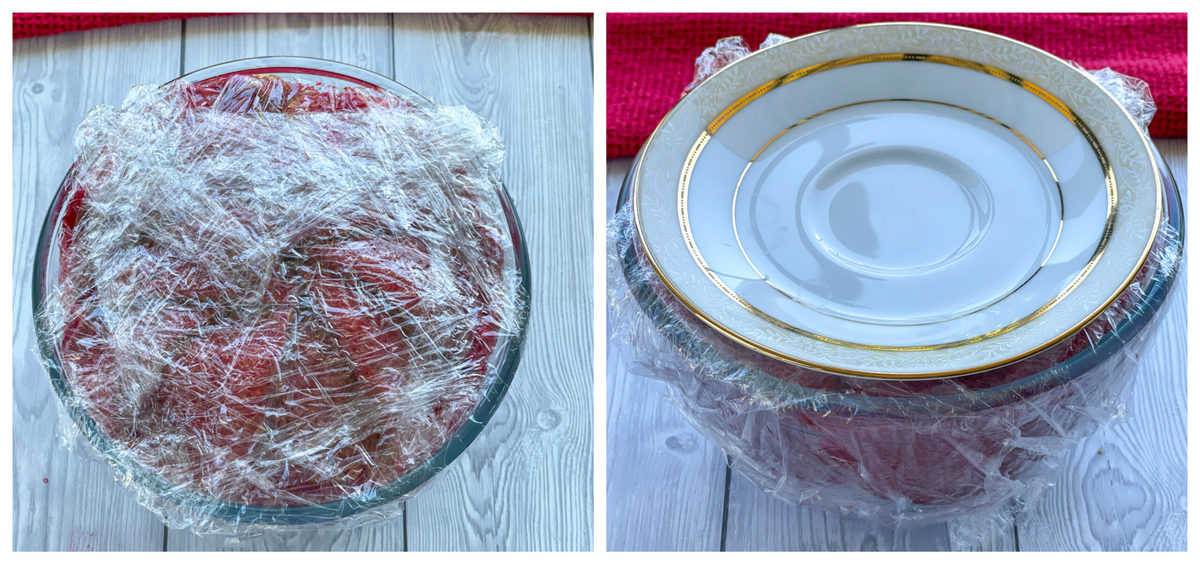 To serve remove the saucer and unfold the cling wrap then invert directly onto your serving plate. Serve with extra berries, fresh whipped cream or custard.


So while there are a few steps shown here they are all really easy and it is so fun to put together. You will not believe this is a bread pudding once you taste it, the end result is sweet and so delicious.

I hope you enjoy this special classic recipe, my version of Summer Berry Pudding
I hope that this can make an appearance on tables all around the world, once you try it you will be hooked! Let me know what you think in the comments below.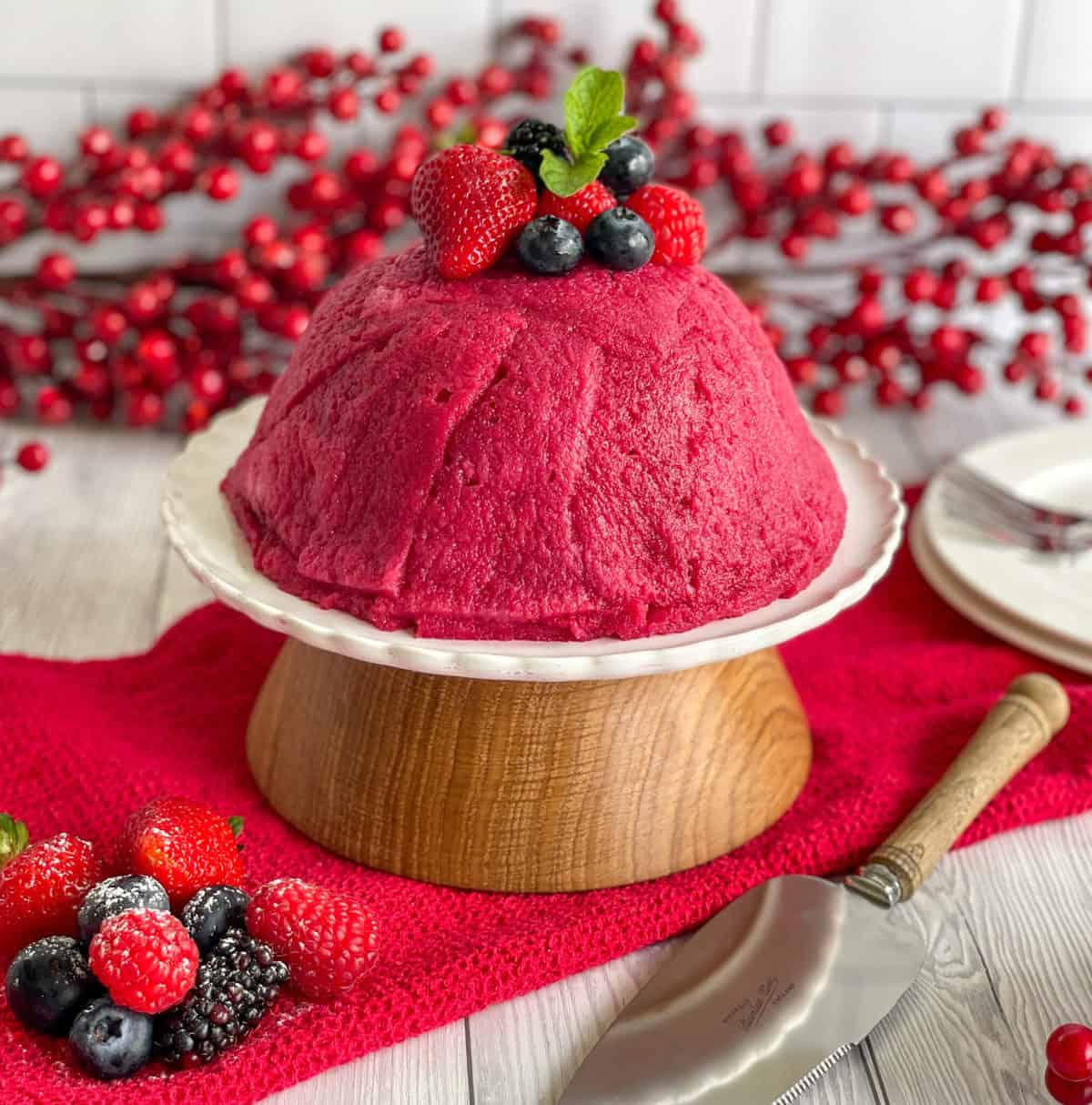 Thank you so much for stopping by to check out my latest recipes on my blog. If you are not already, be sure to follow me on Facebook or Instagram for more deliciousness, and you can register your email in the subscription box below to receive all my recipes as I publish them.
Happy Baking!
Anna
Pin it! Pinterest