Old recipes really are the best, classics that everyone had in their lunch boxes over the years and have stood the test of time just like my Grandma's Cornflake Biscuits.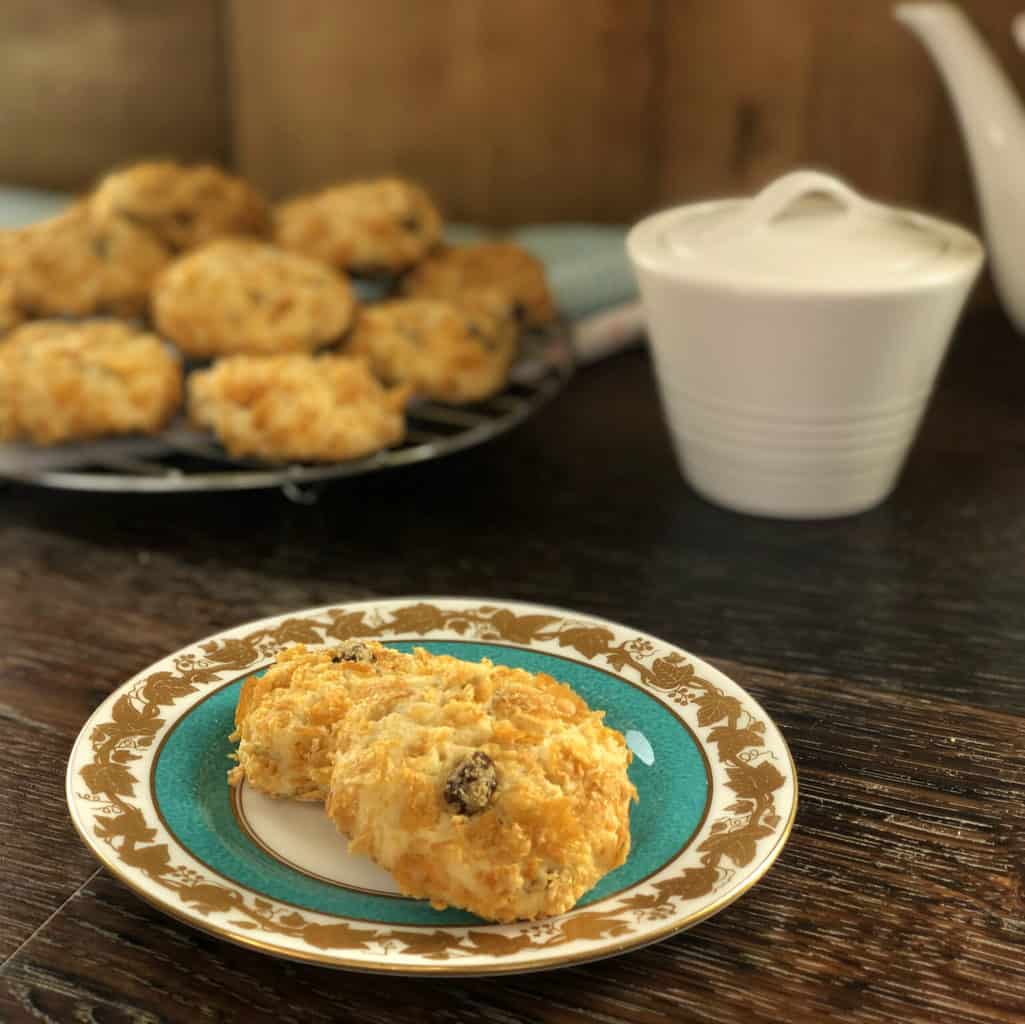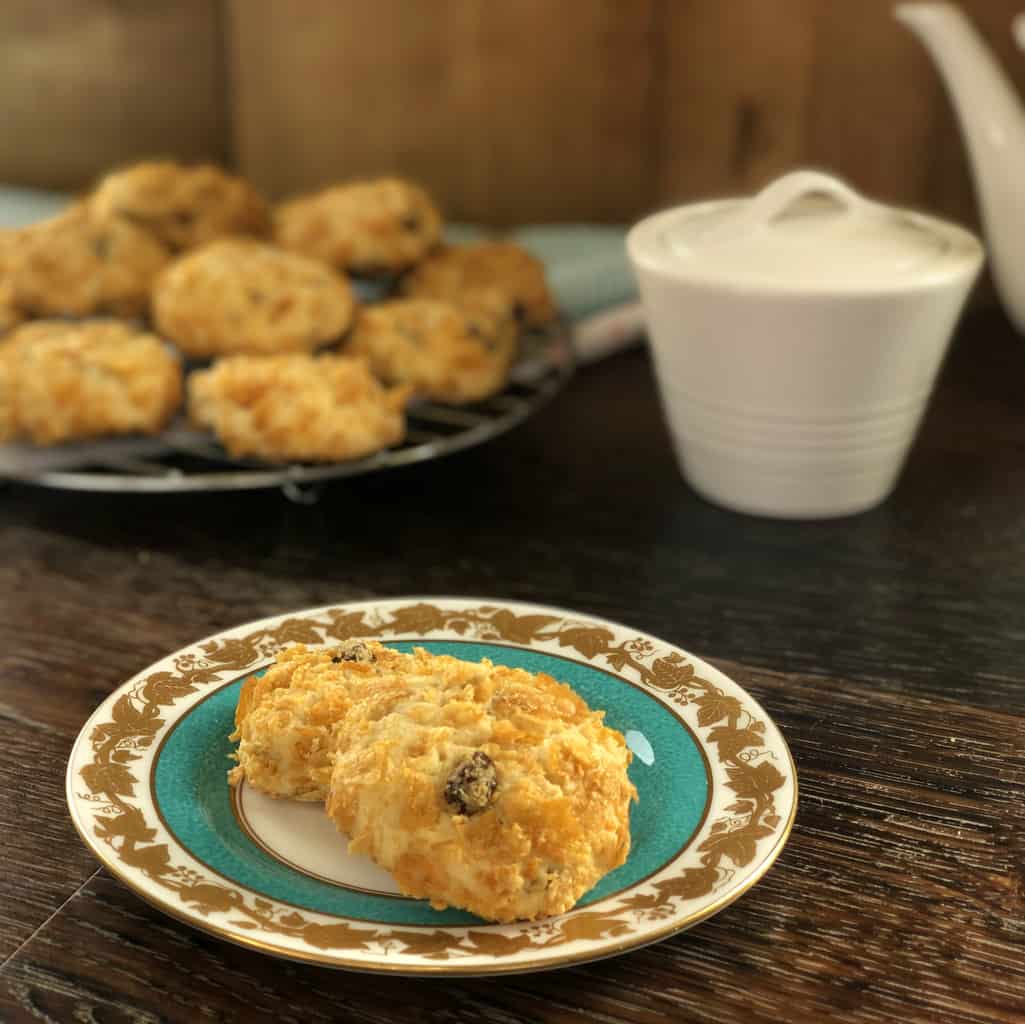 There is every chance that these are also YOUR Grandma's cornflake biscuits, or as she called them Fruit Crisps.
They seem to have been shared far and wide on the internet and I am sure they possibly feature in an old recipe book you have at home so I definitely cannot claim this one as an original!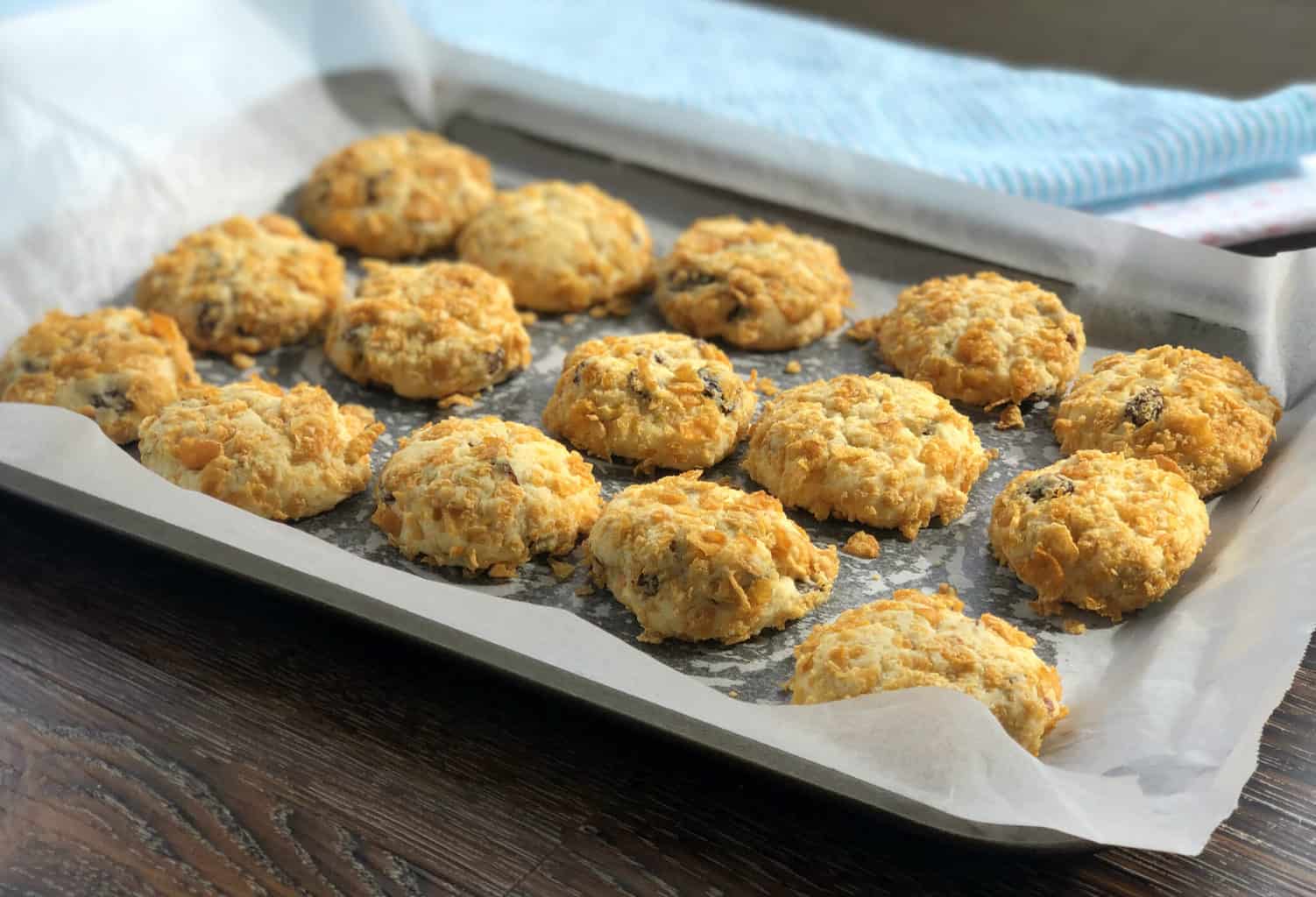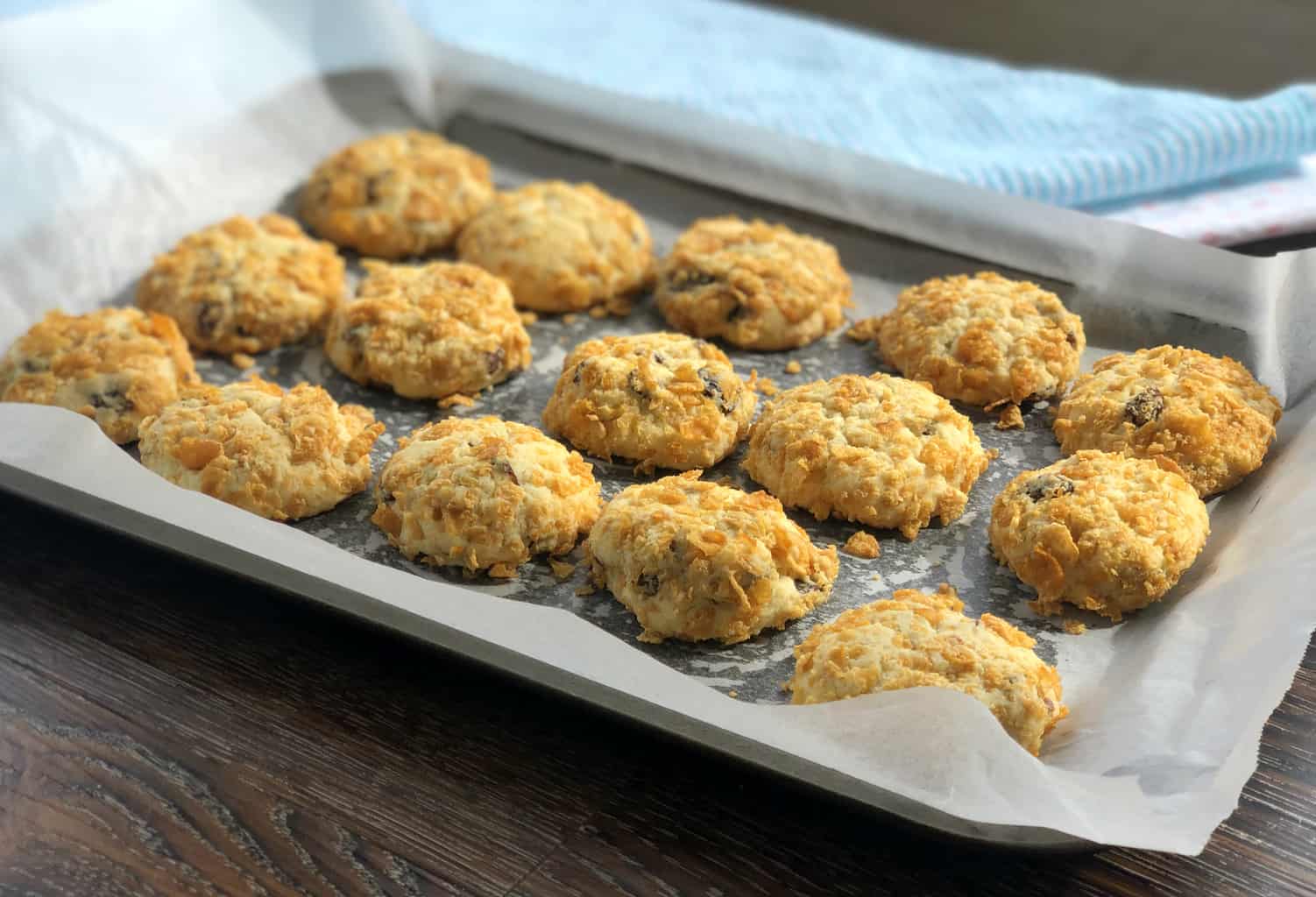 They are such a lovely biscuit. Simple in every way, subtle flavours, lovely texture and a really neat technique.
The main flavour comes through in the dried fruit and the cornflakes. I have amended the recipe ever so slightly and added a little vanilla, I cannot help myself! But they are equally lovely without.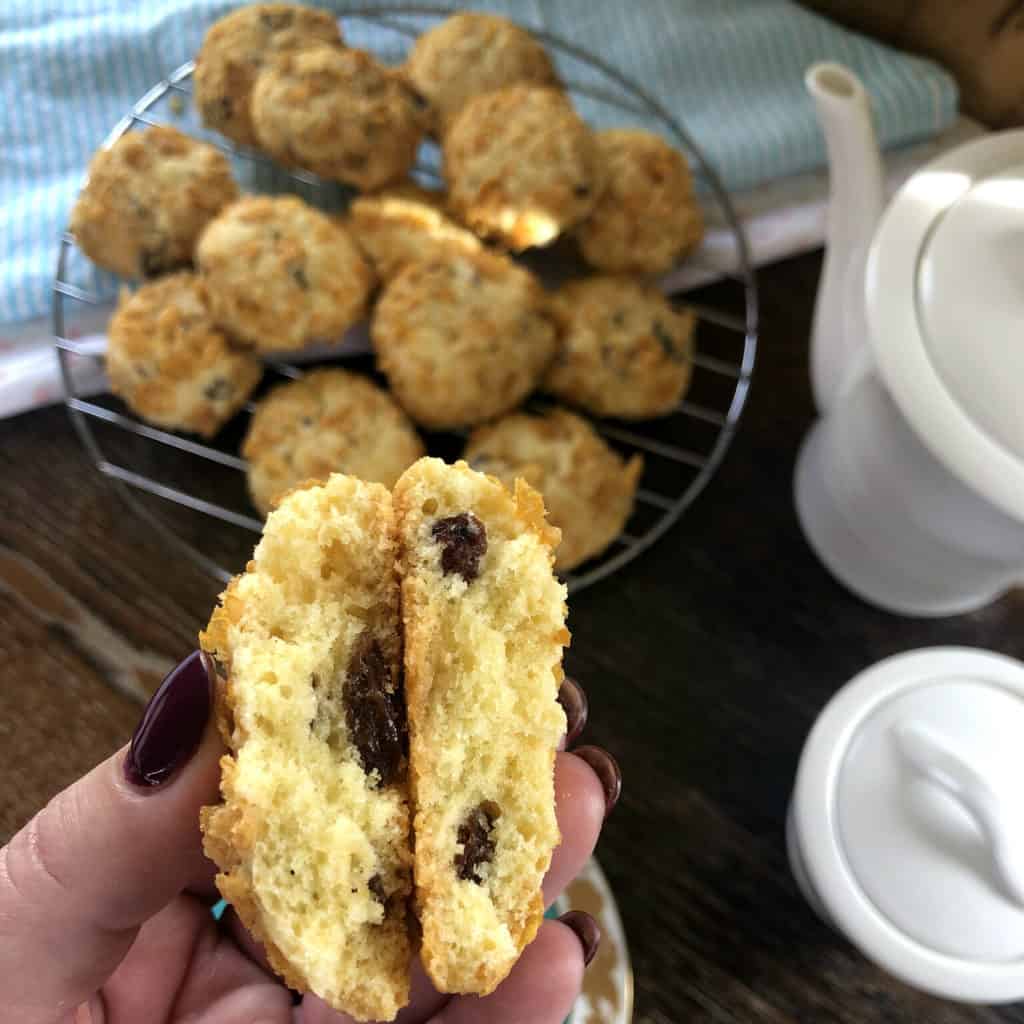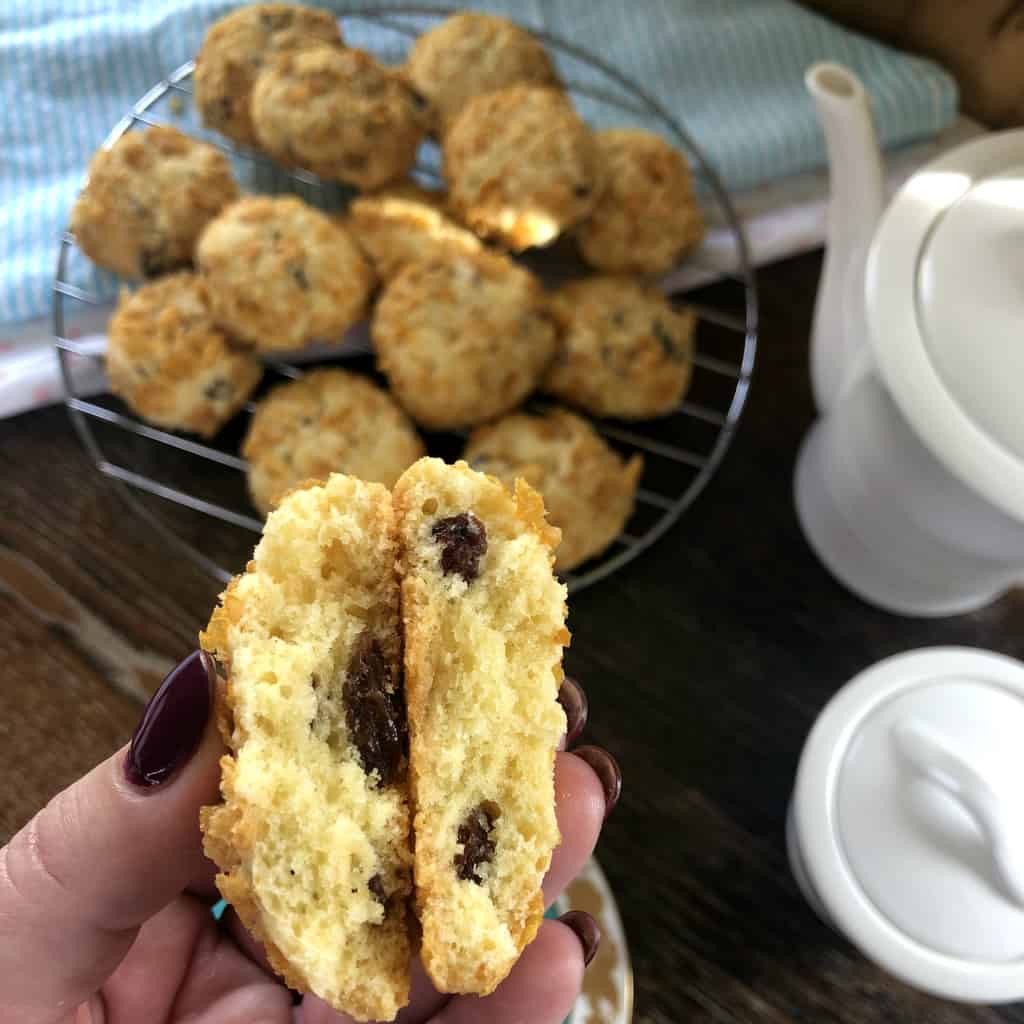 I have had several of my Grandma's recipes shared with me now, my Mum has some of her old recipe books and shares some with me from time to time.
It is lovely to test them out and imagine her making them all those years ago. My Mum fondly remembers these ones in her lunch box so that is high praise!
Grandma's Hand Written Recipe – I have converted it below in the recipe card so scroll down before baking
They are a fun technique too, the cornflakes are actually the coating of the biscuit, leaving the inside biscuit to be soft. The cornflakes crisp up and go golden brown, hence the original name Fruit Crisps.
I am certain you could use any dried fruit you have on hand. Today we have used Sultanas which are lovely and soft and very flavourful.
There are only a handful of ingredients and they are all pantry staples, you will need:
Plain Flour

White Sugar

Dried Fruit

Baking Powder

Butter

Vanilla

Milk

An Egg

Cornflakes

You will need to cream the butter and sugar, so using a food mixer is best for this. You can definitely cream butter and sugar by hand but it does take a while and strong arms!
Once you have the biscuit mixture made you then add the cornflakes to a bowl and I lightly crush them. Then roll the biscuit dough into the cornflakes ensuring that there is a good coverage of cornflakes completely around each ball. As they cook the outsides will become golden brown and the inside soft.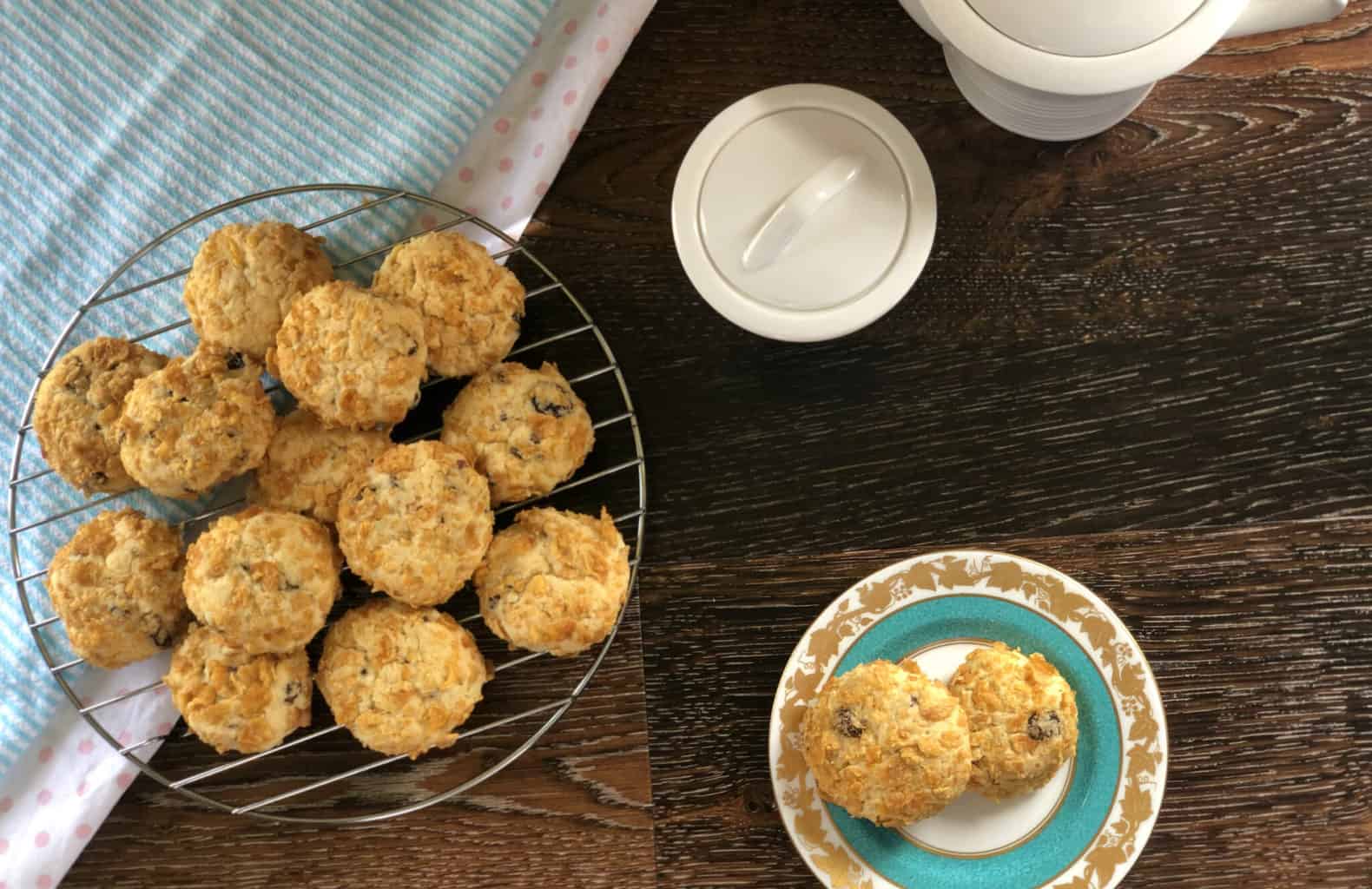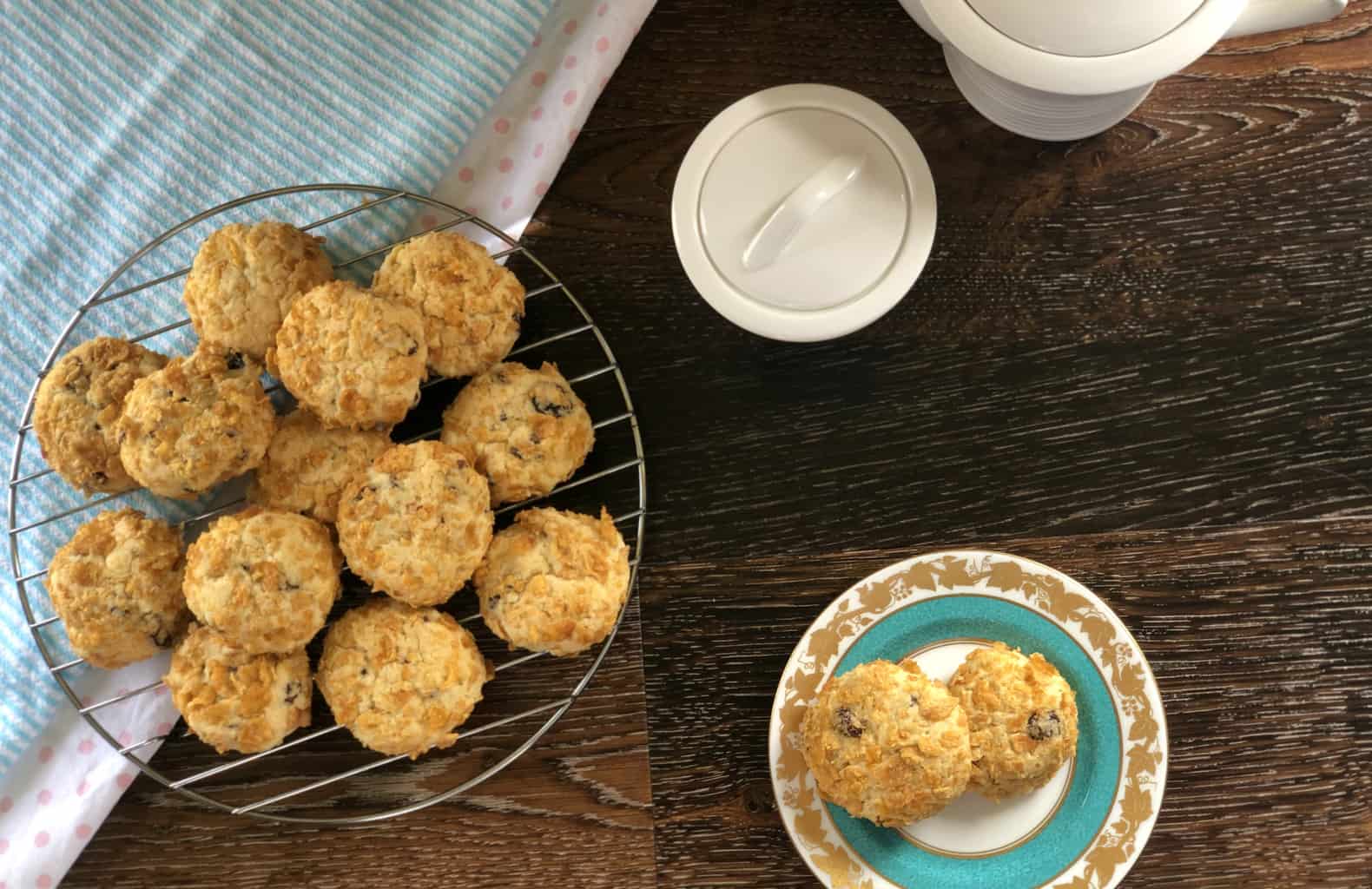 I have several of my Grandma's recipes on my blog now, please feel free to make them all!
CLICK ON THE TITLE TO GO TO THE RECIPE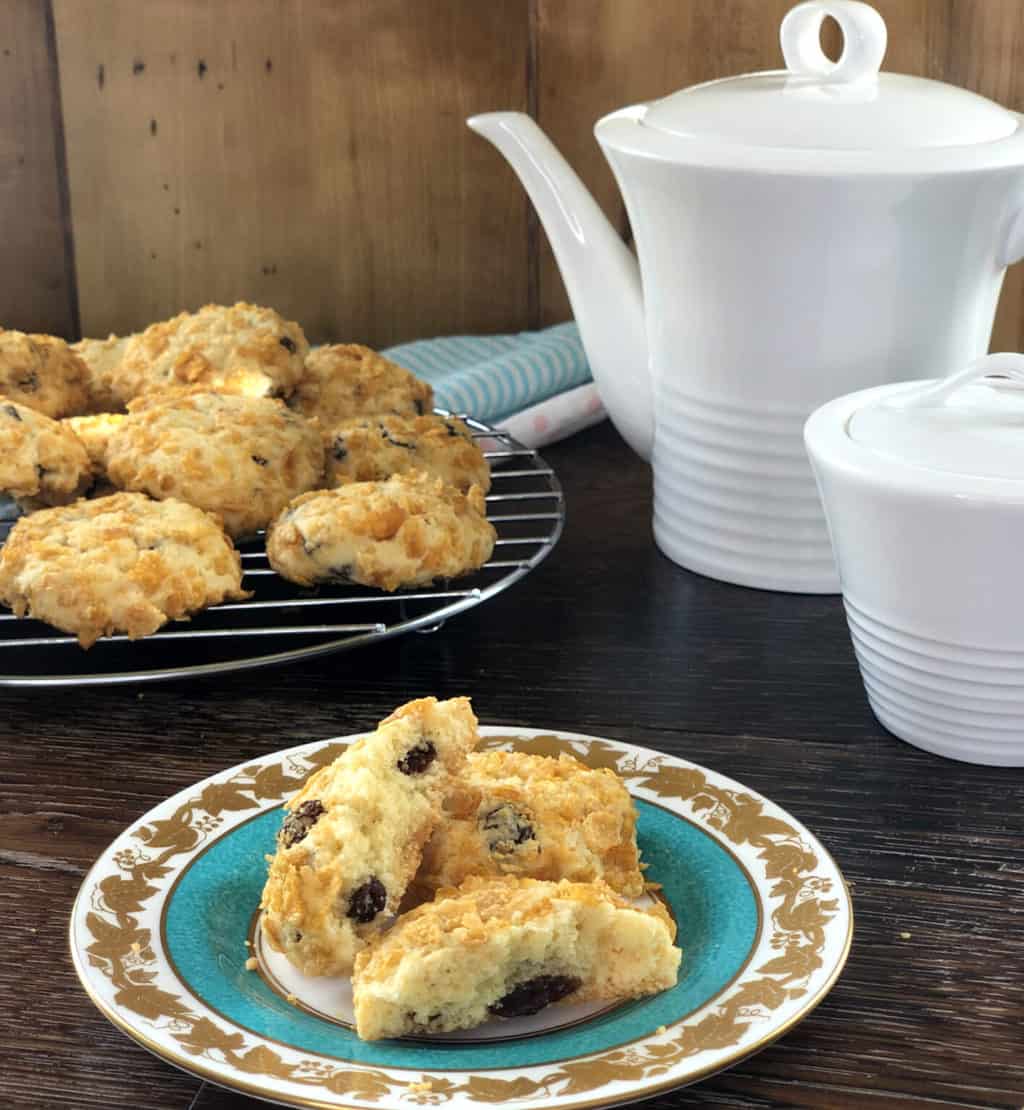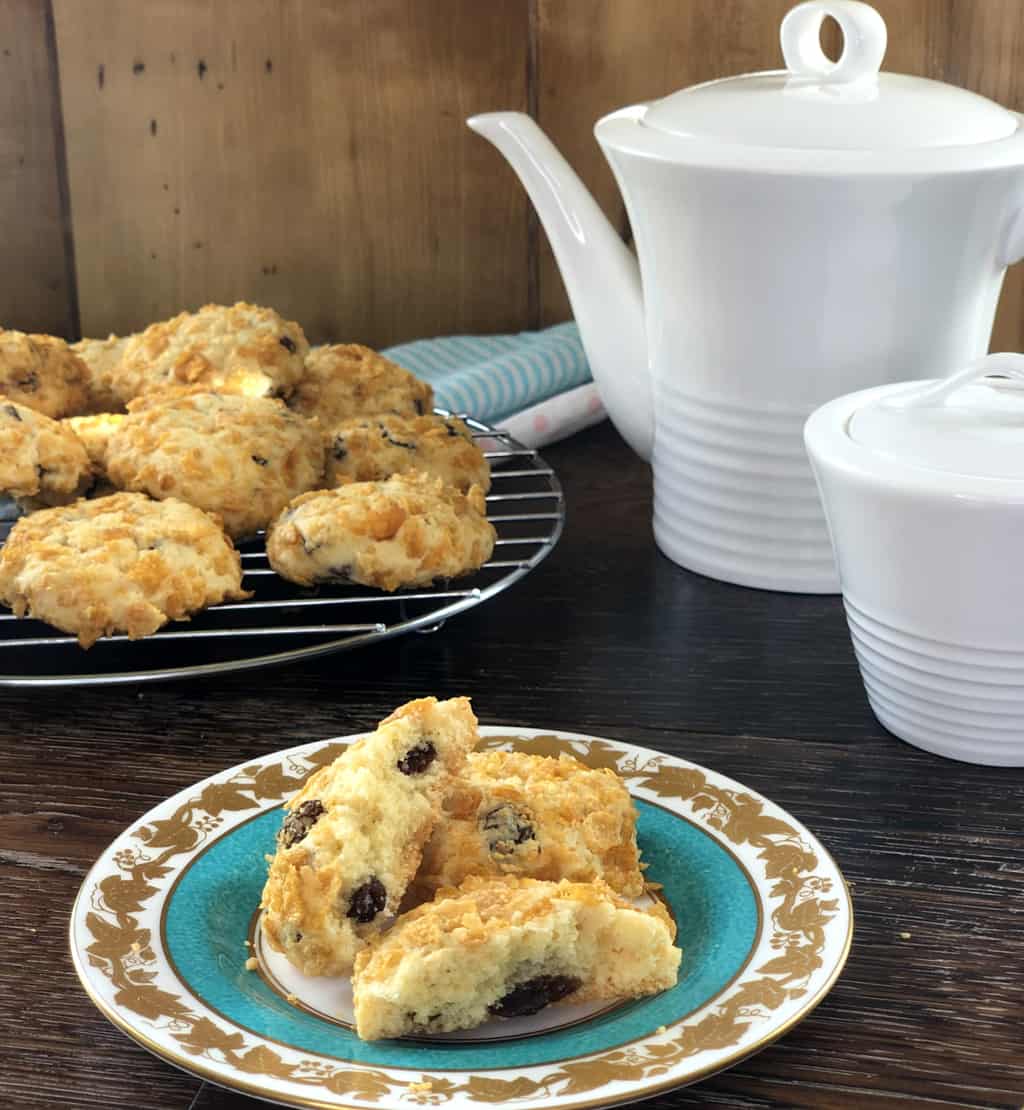 Lets get on with the recipe for my Grandma's Cornflake Biscuits, such a lovely one. I would love to see this continue to be enjoyed for generations to come.
How easy is that! Such a lovely classic biscuit, I hope to continue to bring you more of these lovely recipes over the years.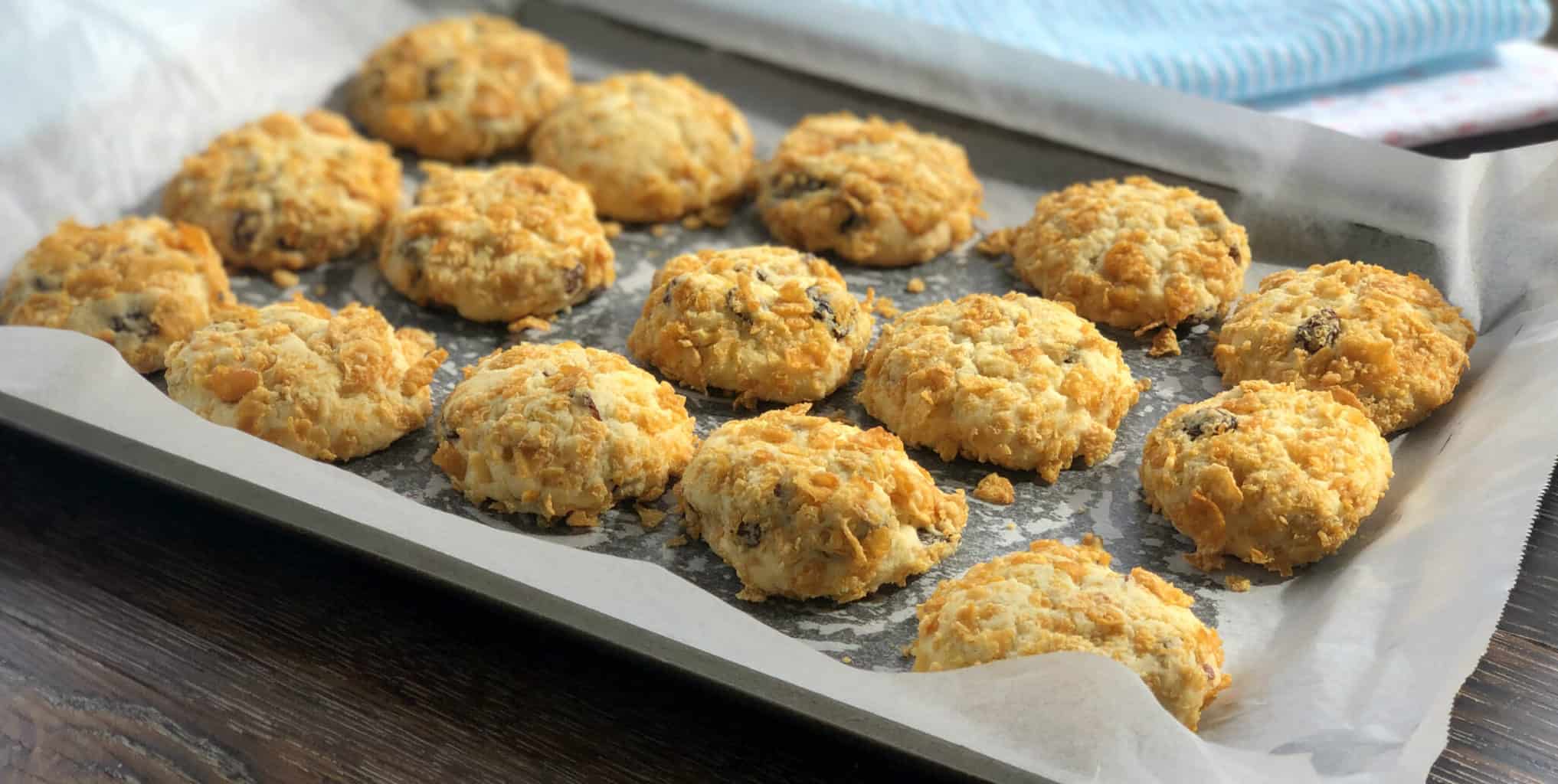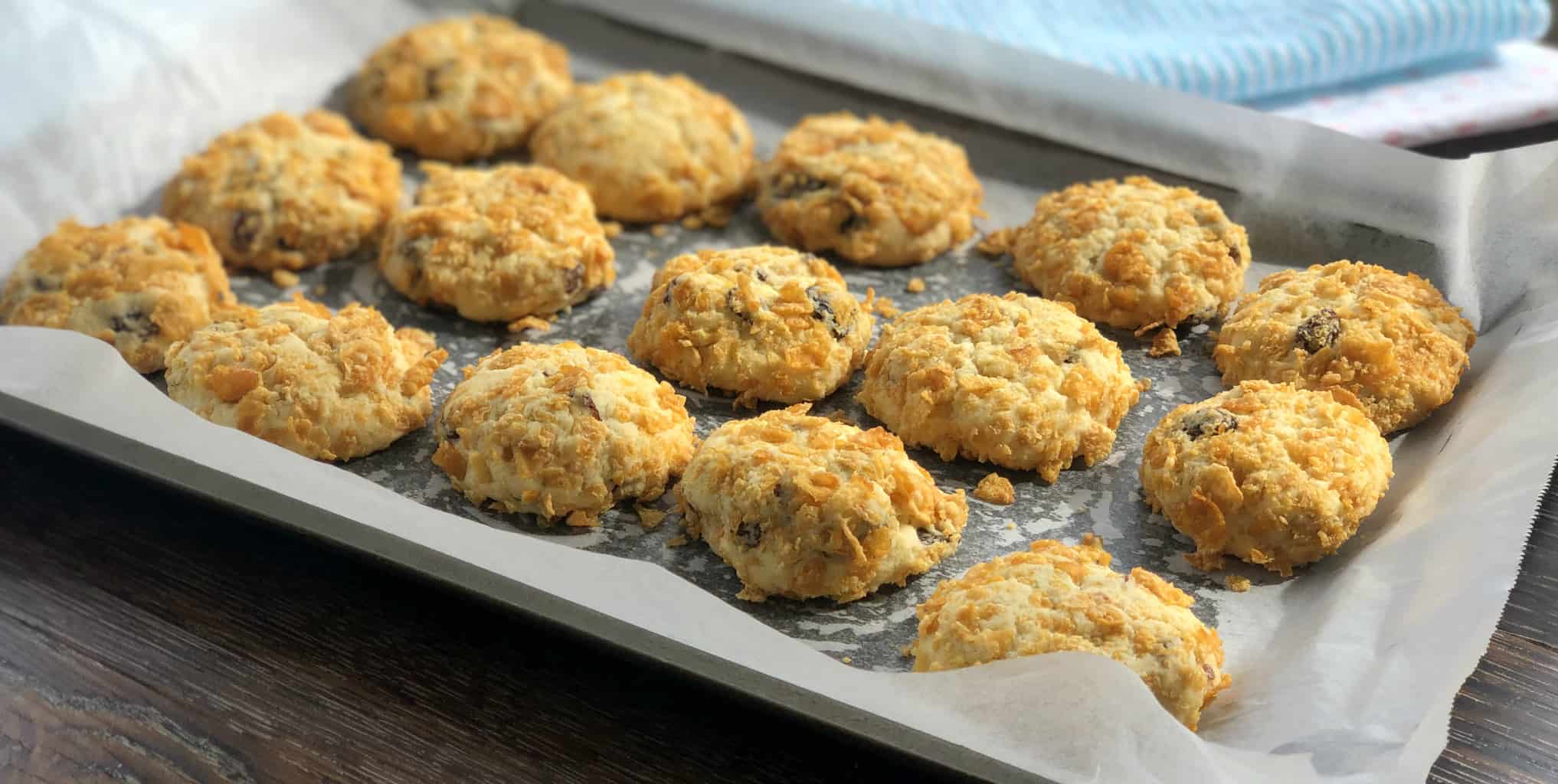 Thank you so much for stopping by to check out this recipe. Please also follow me on Facebook or Instagram and you can be one of the first to receive my new recipes by subscribing via email in the link below.
Anna
Pin It! Pinterest