Another beautiful classic recipe from my Grandma's recipe book, this Walnut Slice is absolutely delicious and so simple to make.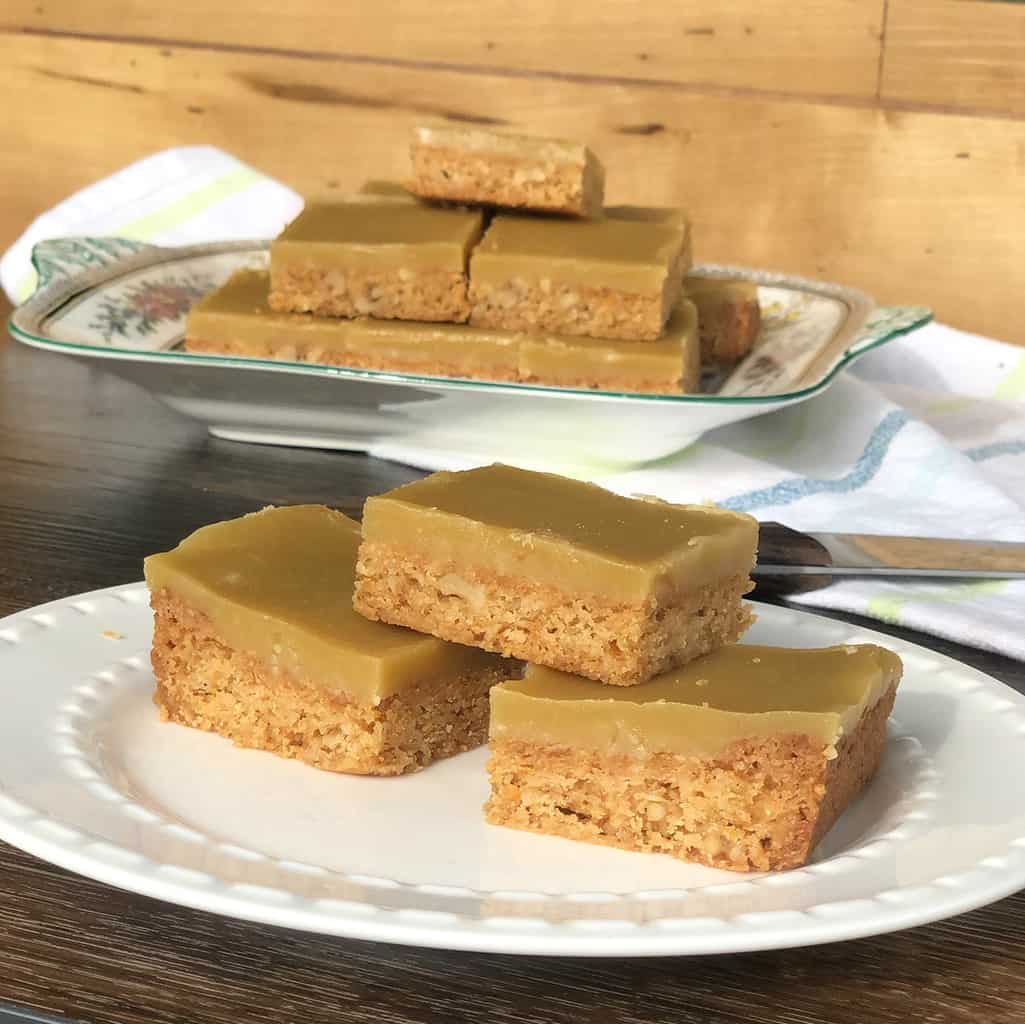 You know the recipe will be a good one when on my Grandmas handwritten recipes it has the word delicious, and this one definitely lives up to its "delicious" title, written in red pen in my Grandma's gorgeous writing.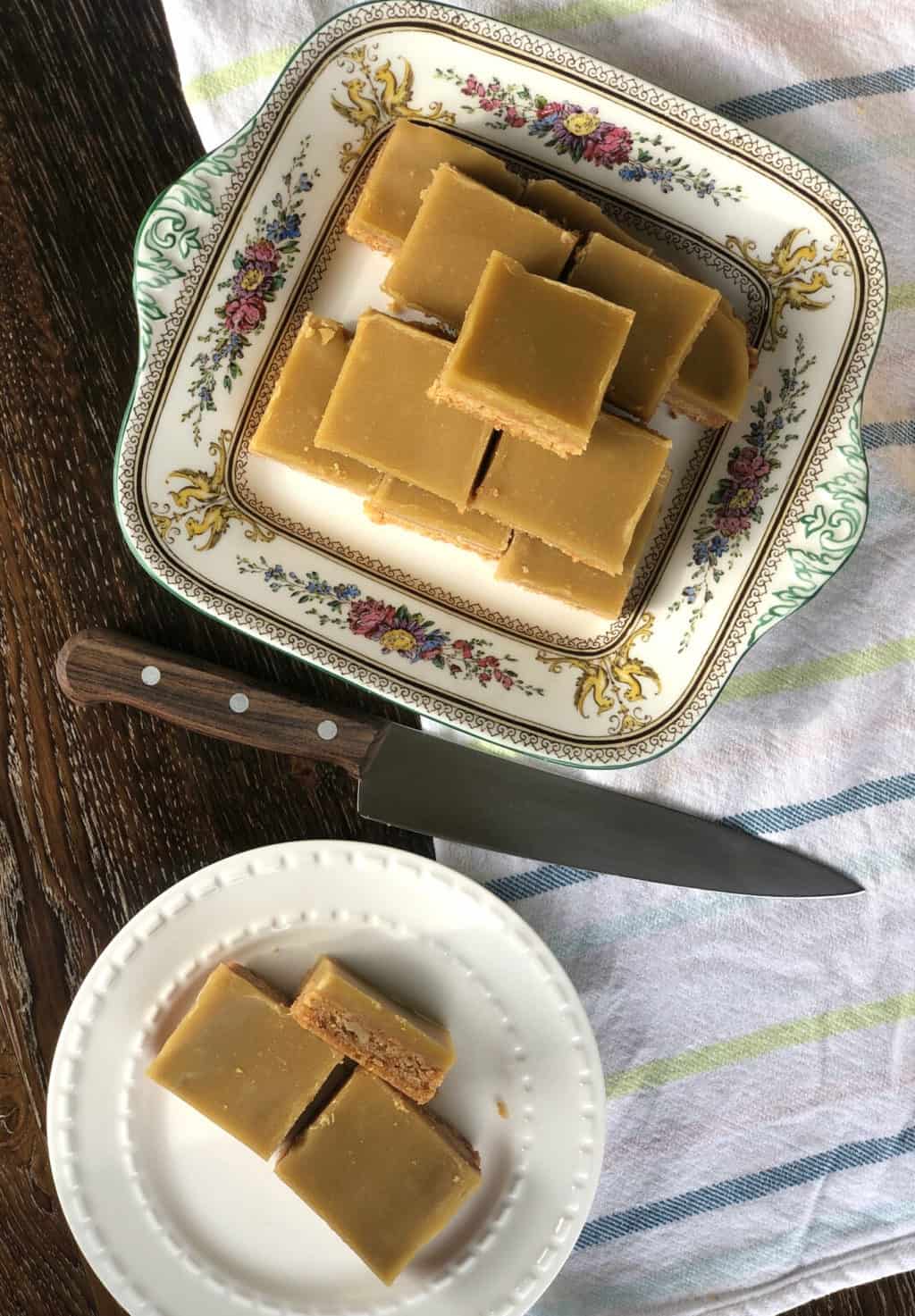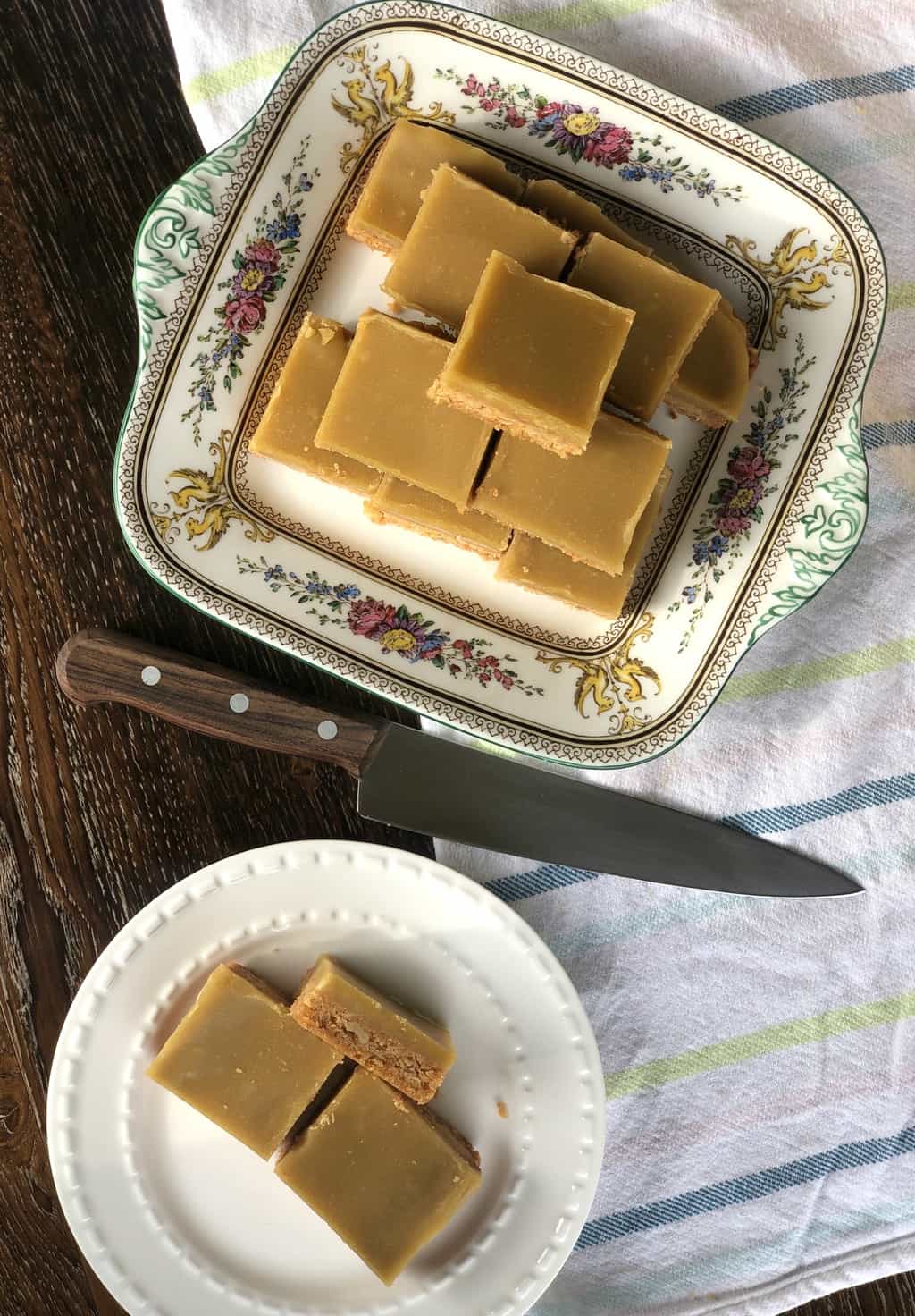 Whereas I write as if I maybe made it to year 6, her handwriting is absolutely stunning and such a treasure to have. My Mum still has these recipes and from time to time will pass them along so I can try them and share them here.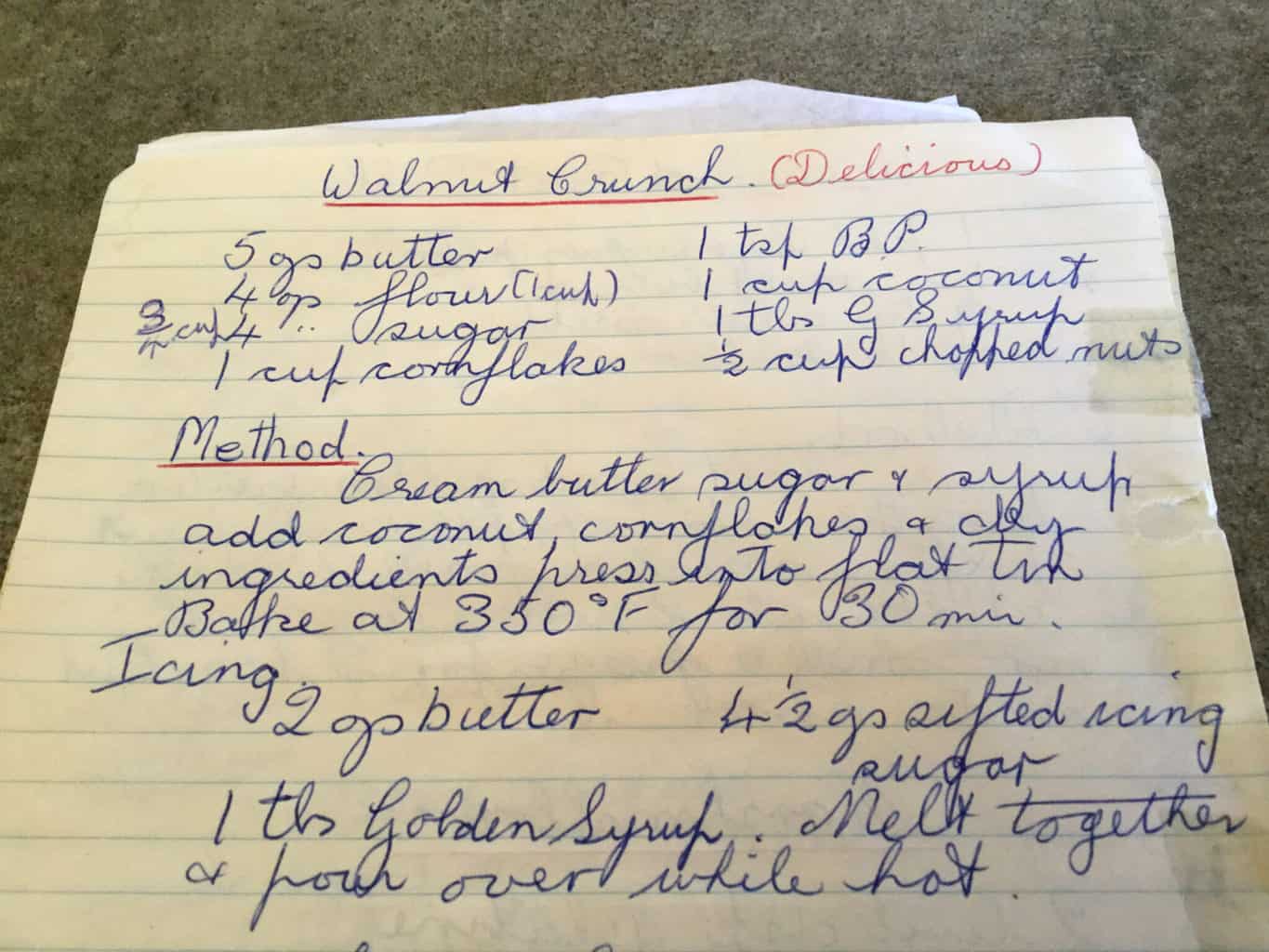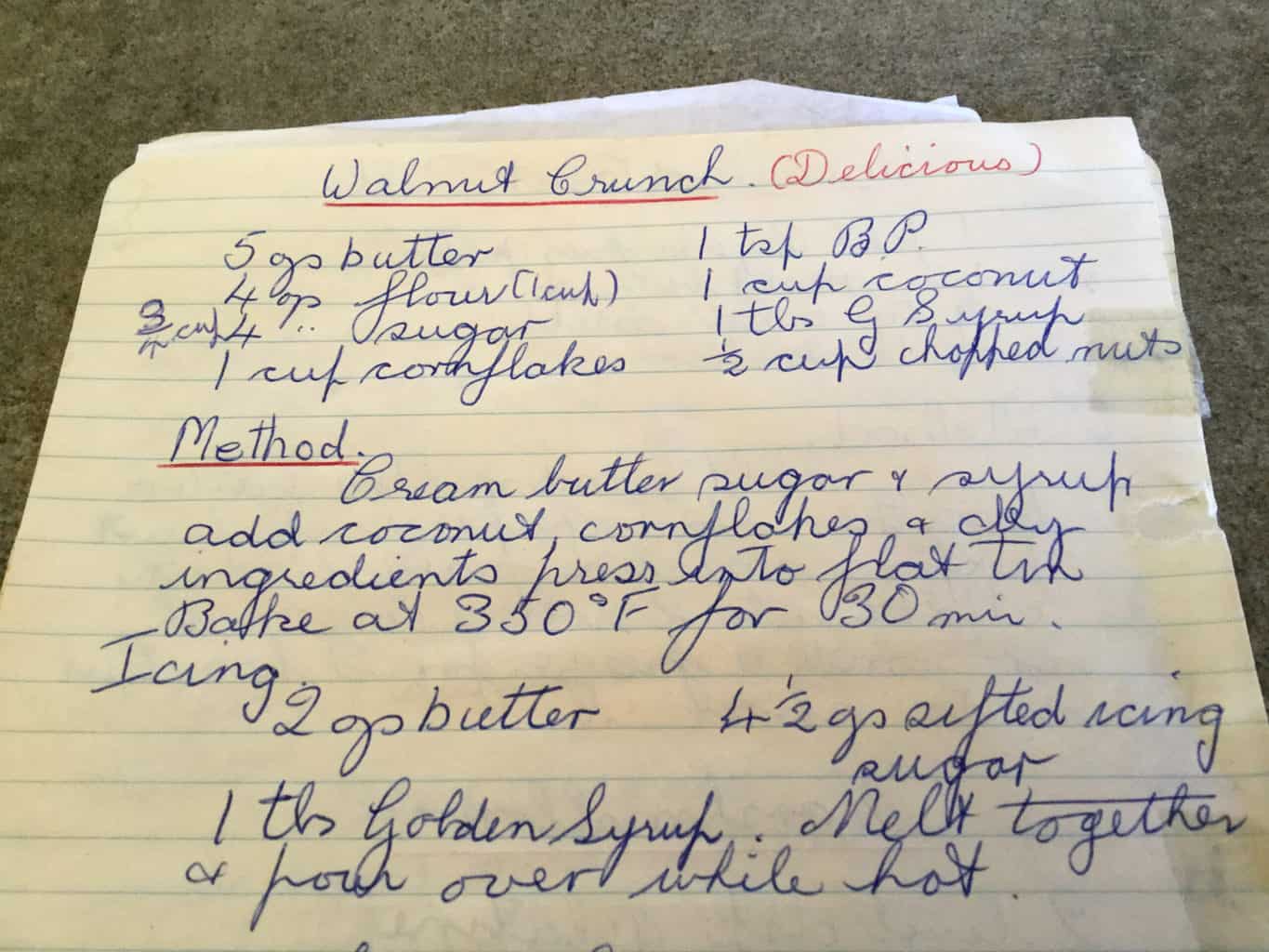 That is when I really understand what this blog is, it is for all of you of course, but this is my legacy, my place to share, write delicious, for my own children and grandchildren to have a piece of me when I am no longer around.
Baking this recipe filled me with nostalgia and filled our kitchen with the smells of my childhood and the slice itself? Well it's all gone and was a total hit! Definitely "delicious" Grandma.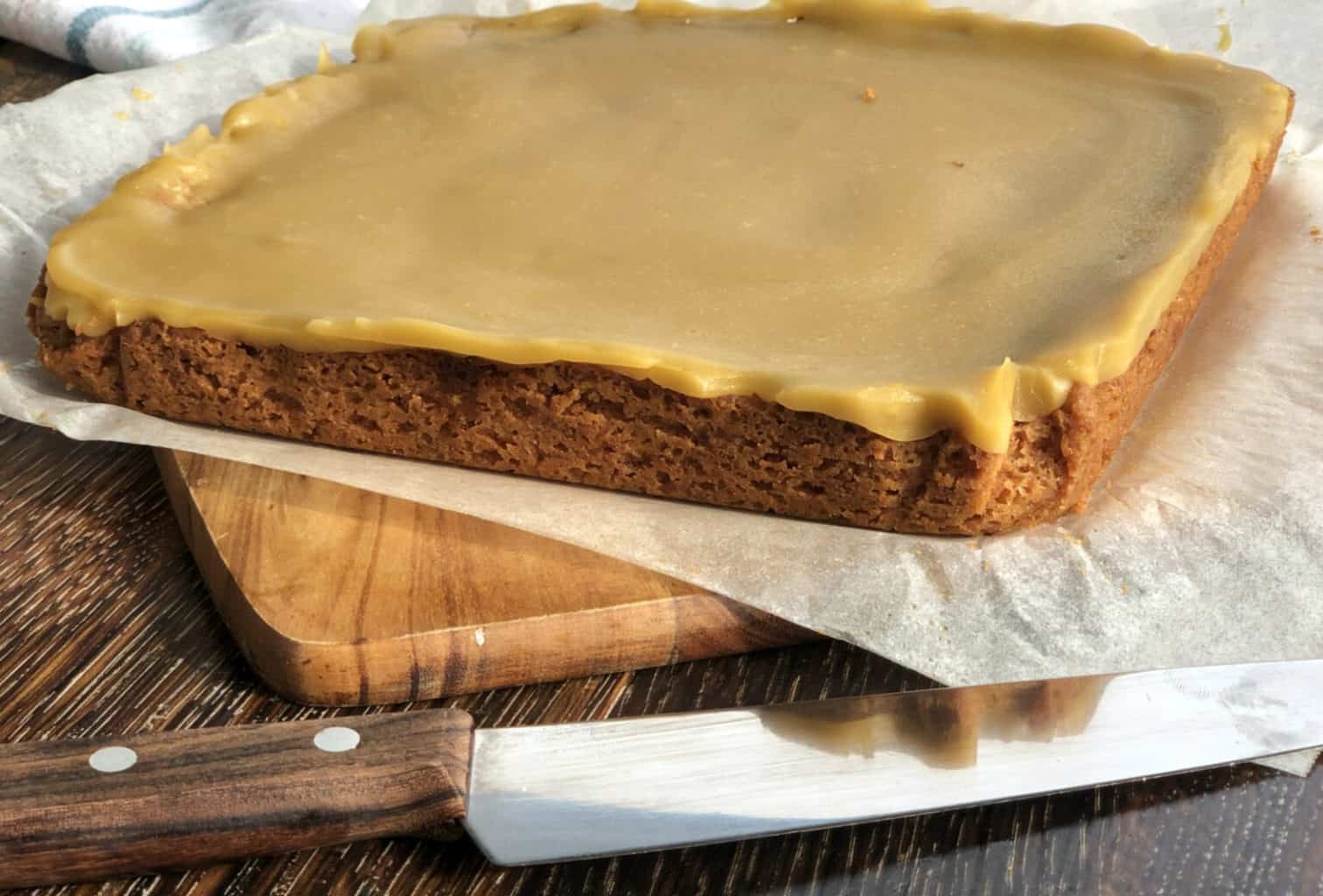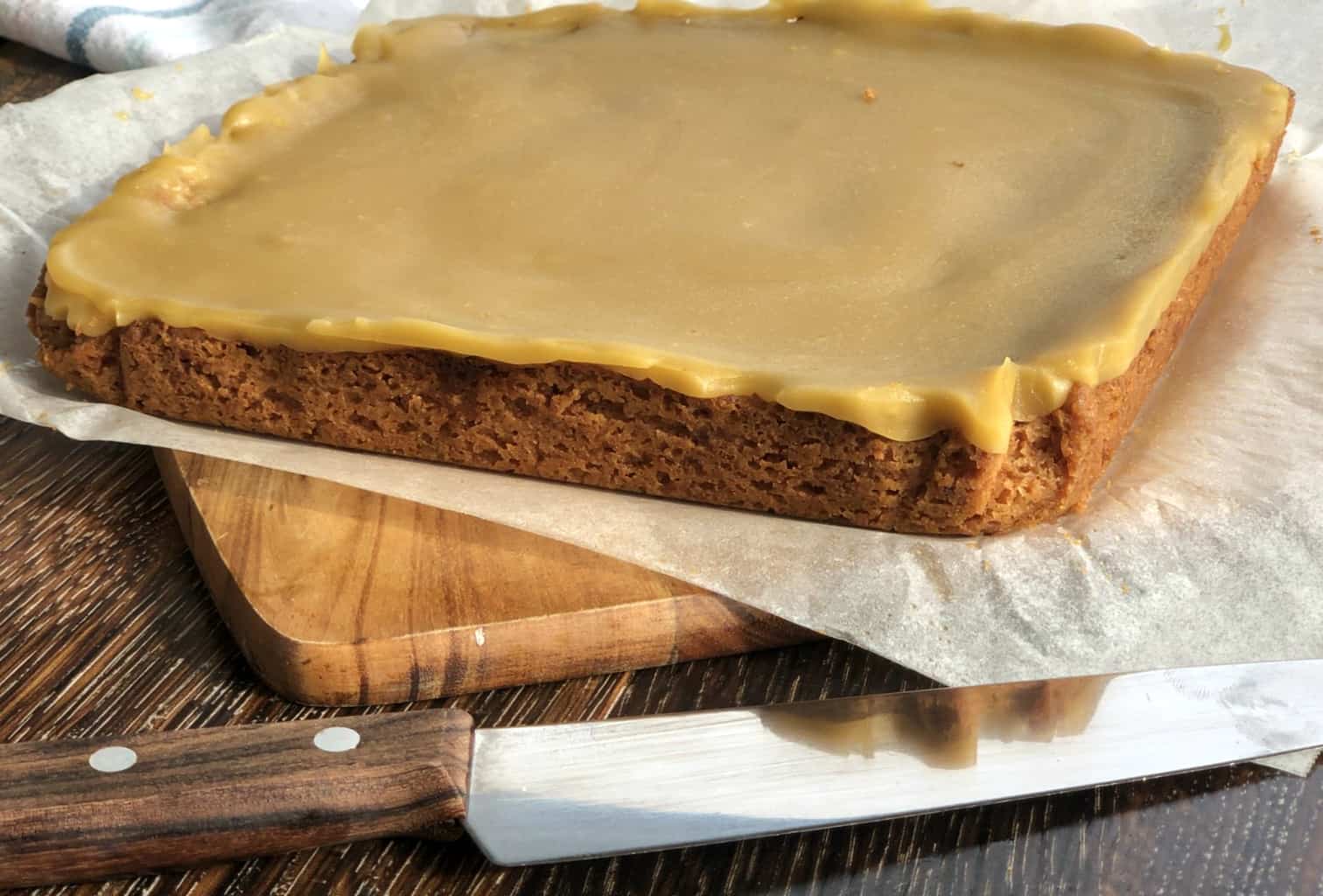 This is a lovely simple walnut slice, I was able to update the quantities since they were listed in ounces, but the simplicity of the recipe is what I love the most. They knew what they were doing so there is no need for fussy methods, just good home baking to keep the family fed. Oh how wonderful her old farm house must have smelt!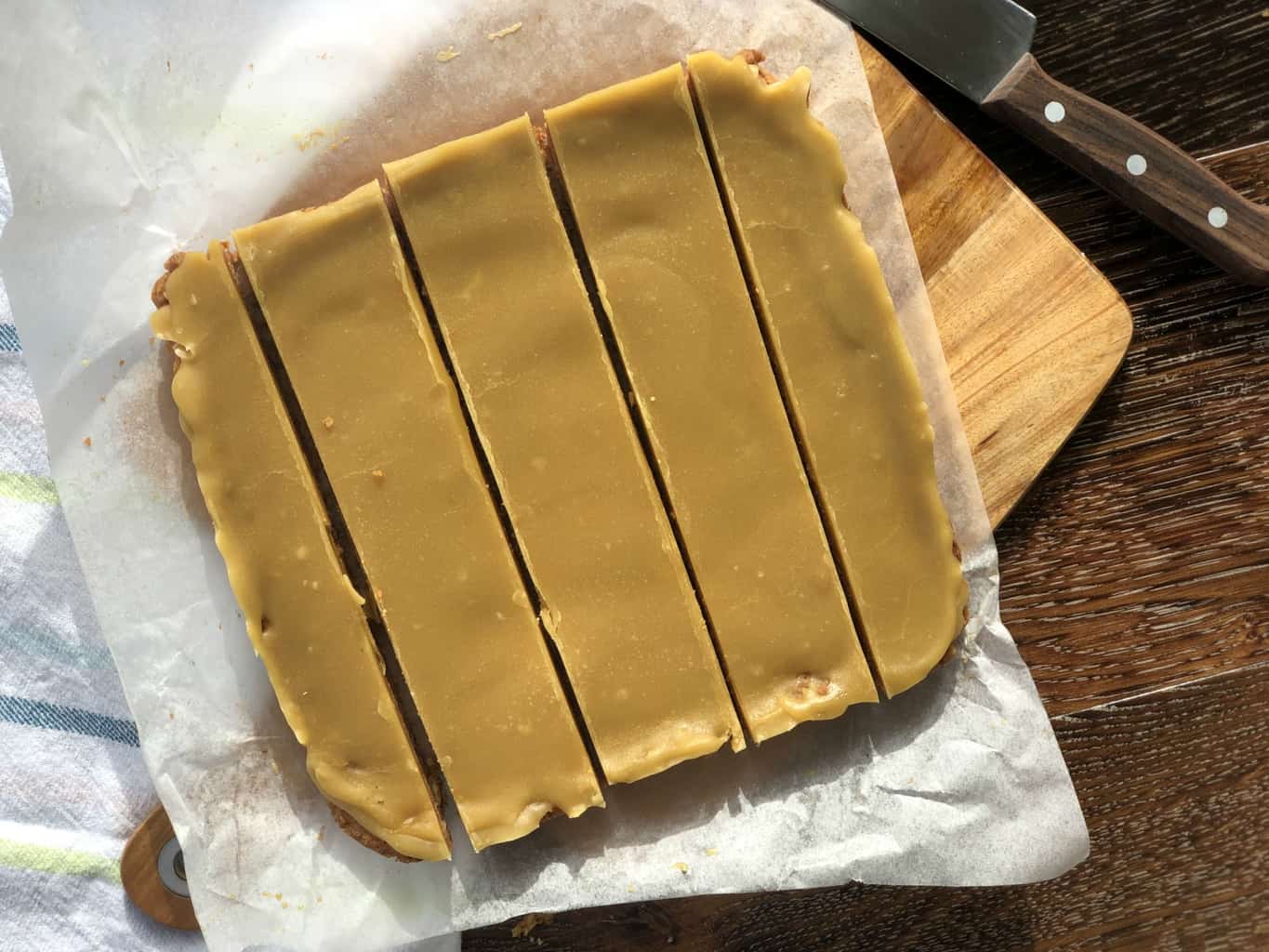 I have done a small tweak on the original recipe, and that is I ended up doubling the icing, although a single layer would suffice in perhaps a smaller baking tin, I found in mine it was quite thin so decided to go all out and make double. Boy are we glad we did!
You could also consider adding more walnuts crushed over the topping if you are a super fan.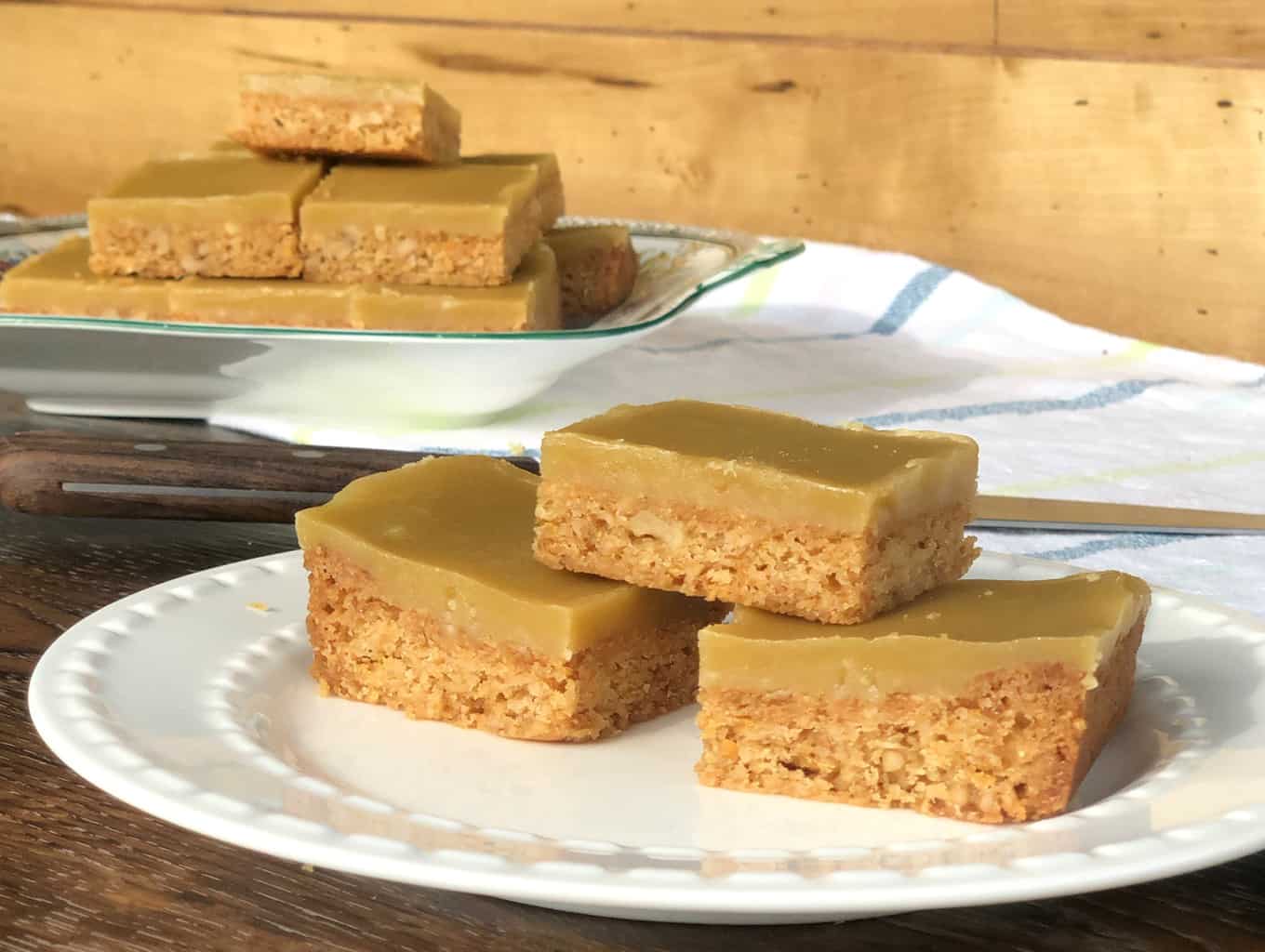 The ingredients are as you would expect all pantry staples, whether you collect walnuts on your walks or use store bought like I do, they have such a lovely texture in baking, along with the cornflakes it really does make this slice something special.
Of course the golden syrup was a pantry staple then as it is now and adds such a lovely flavour.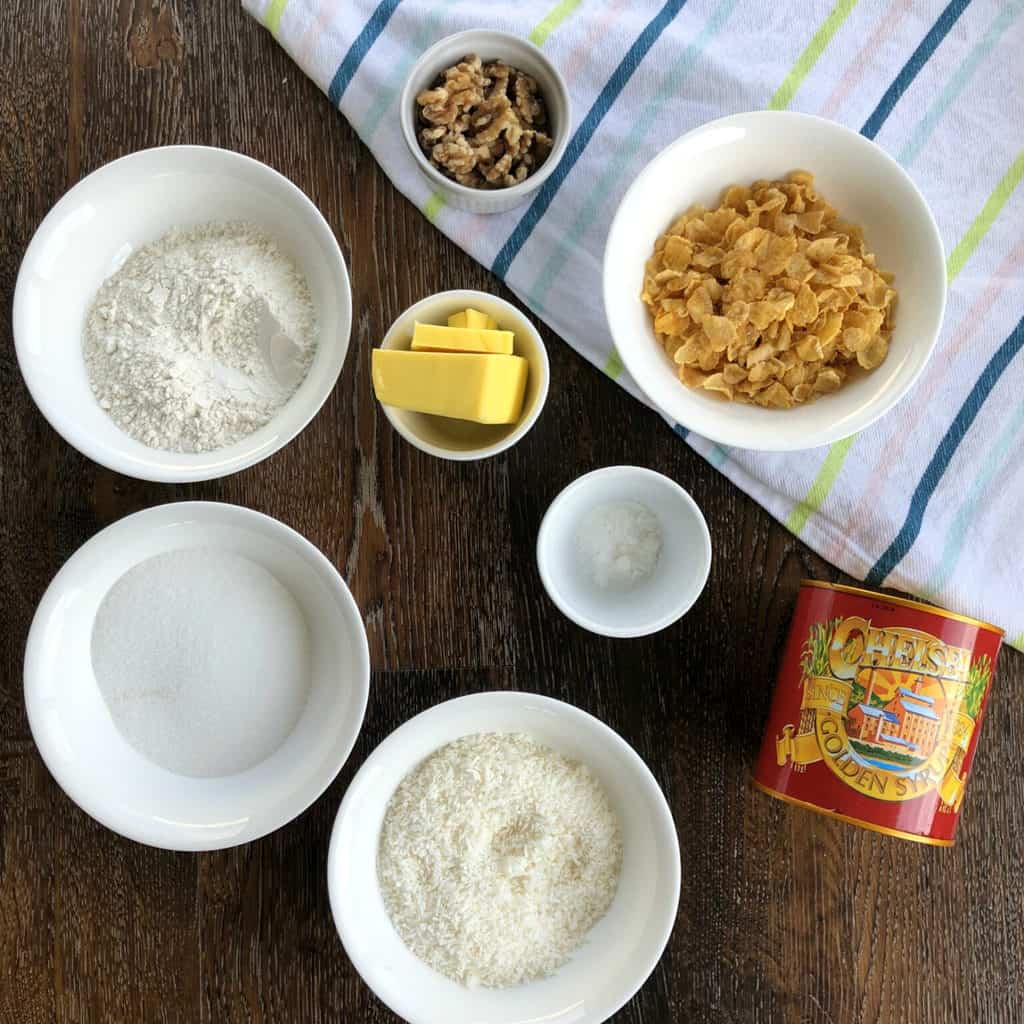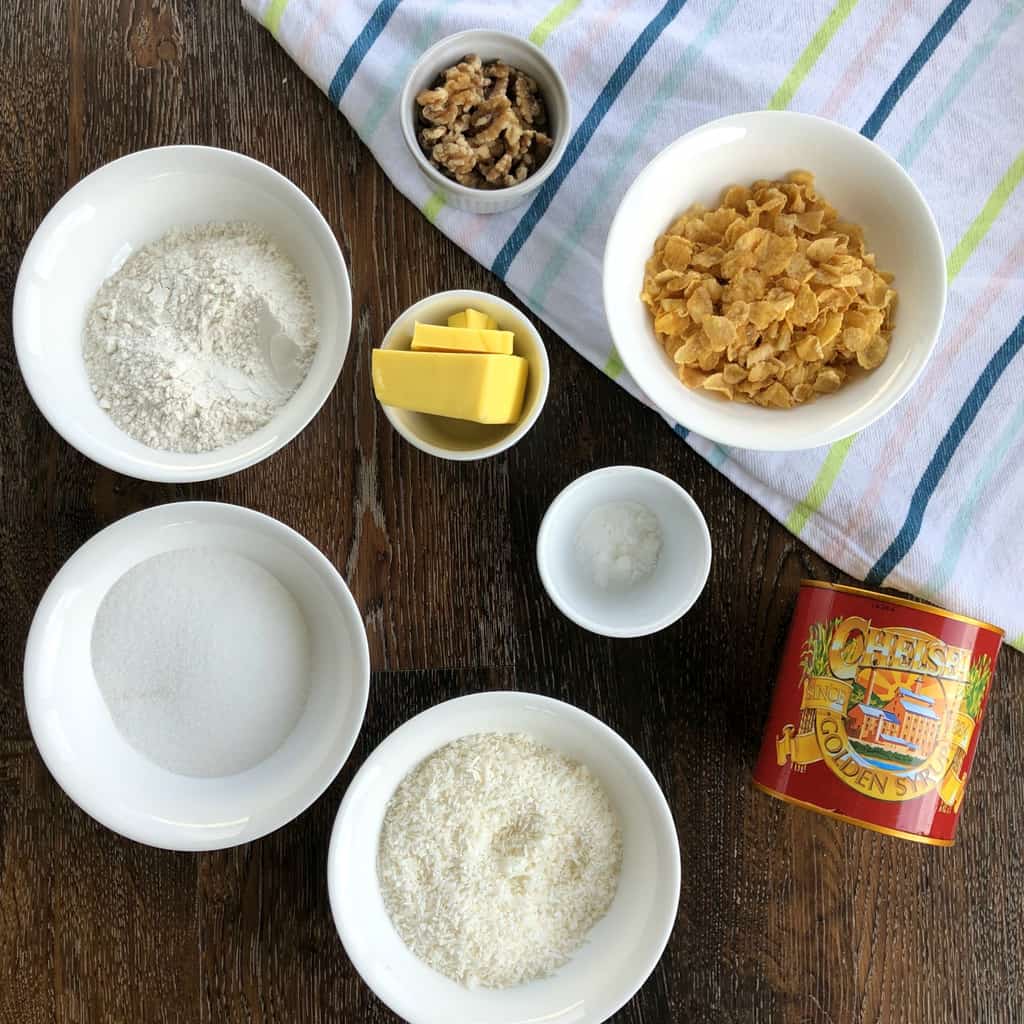 You will want a food mixer for this one, you do need to cream the butter and sugar, however it can be done with a strong arm or an electric beater. Otherwise it is incredibly simple to put together. Once baked you prepare the icing and pour over the warm slice then set.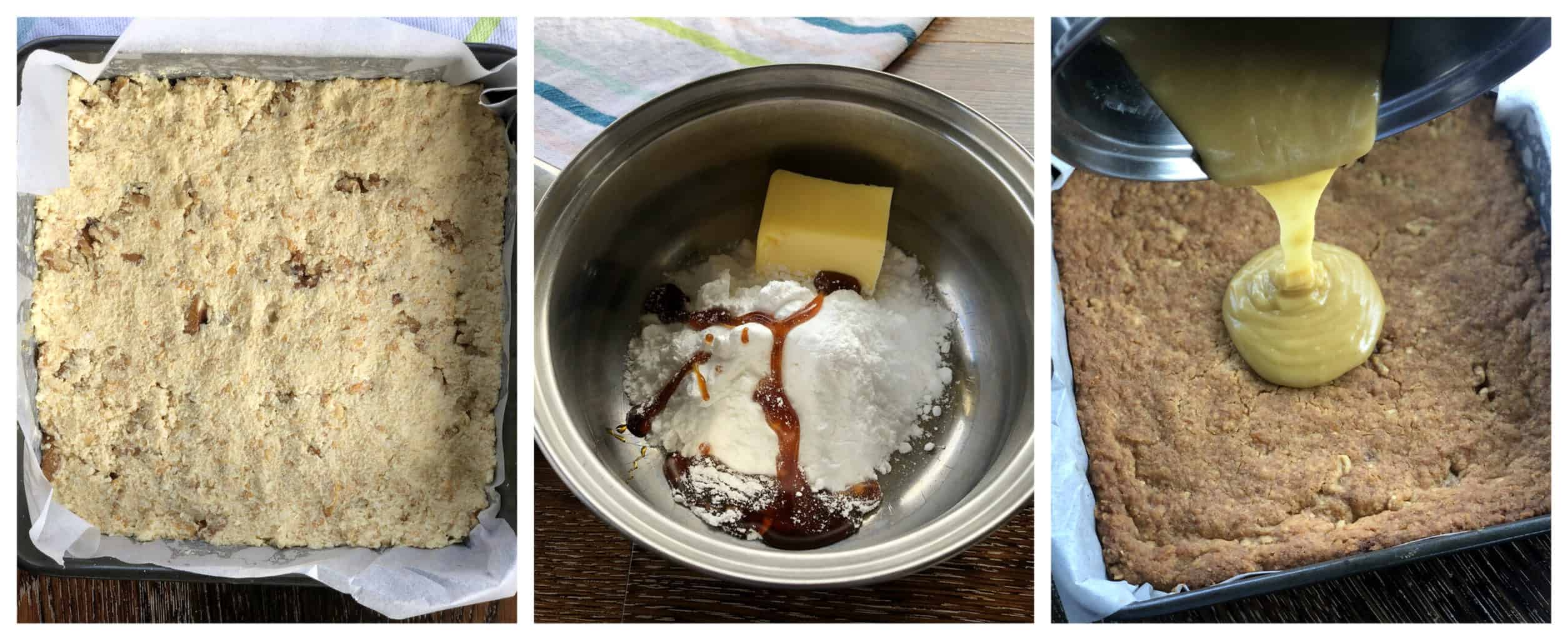 I love building my collection of Grandma's Recipes, with more to come over the years I hope, see below for some others to save somewhere for another baking day
Click on the title to go to the recipe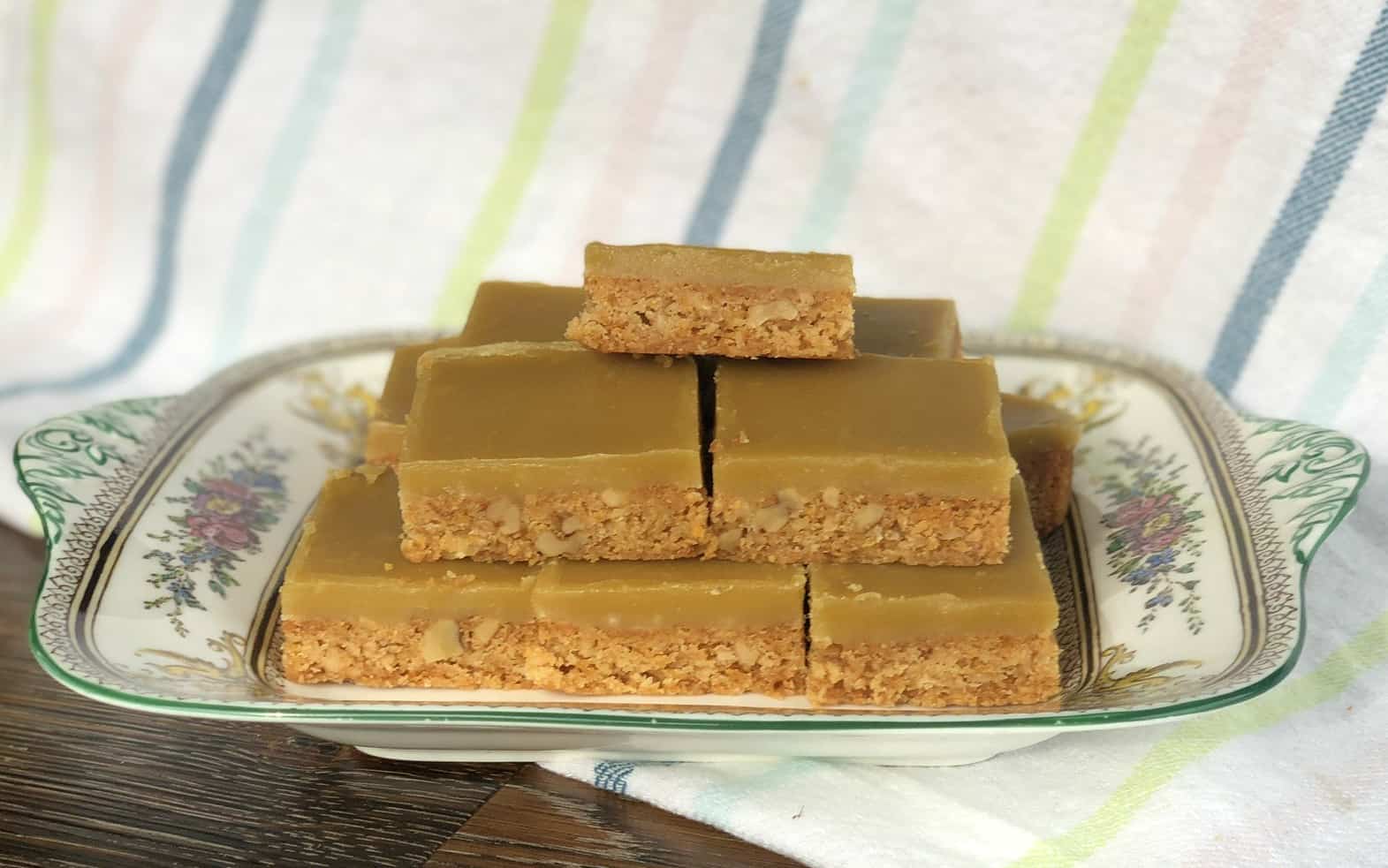 So onto the recipe, be sure to let me know in the comments below if you remember this recipe from your childhood, it is definitely one to try
My Grandma's Walnut Slice
How delicious does this look! I hope you enjoy this lovely simple recipe, feel free to have a wander around the website for more! Let me know in the comments below when you make it.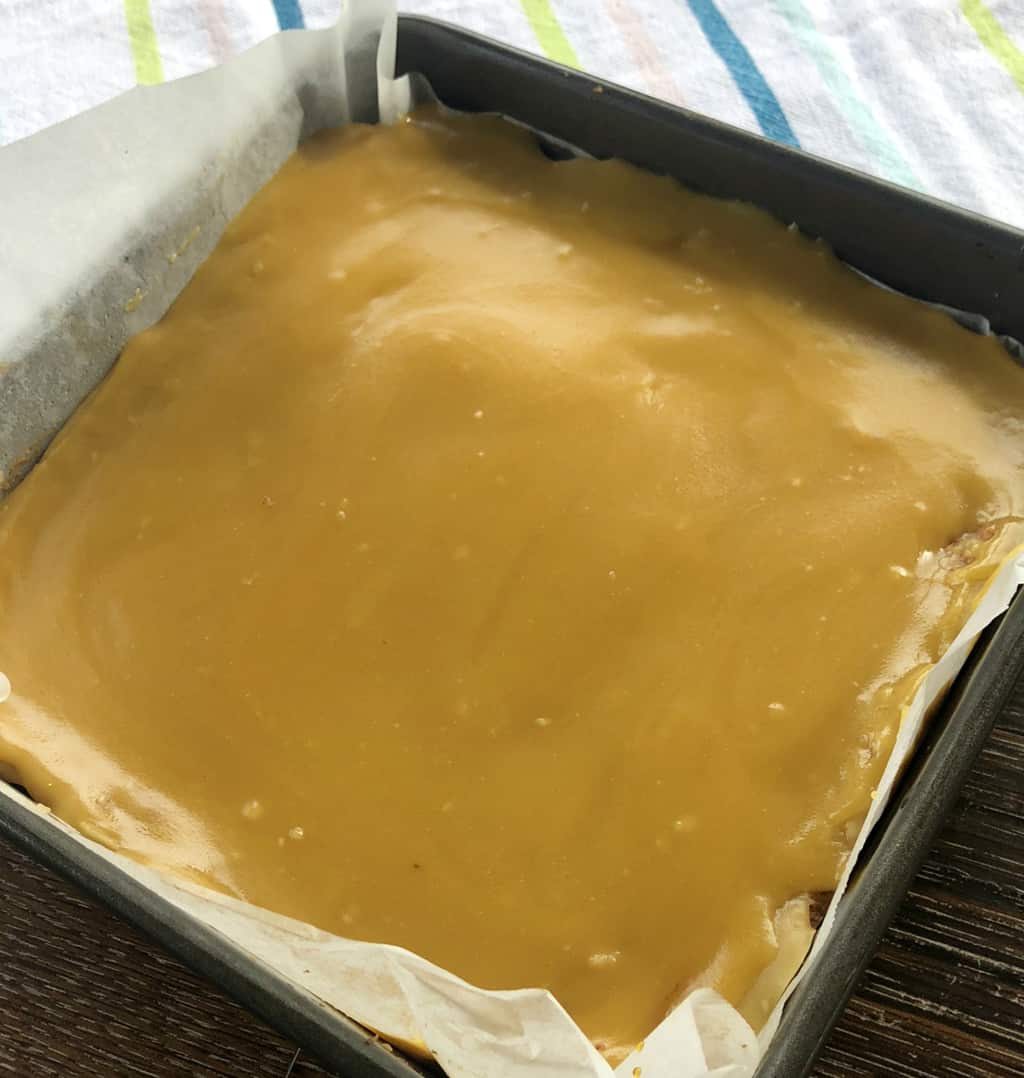 Thank you so much for stopping by to check out this recipe. Please also follow me on Facebook or Instagram and you can be one of the first to receive my new recipes by subscribing via email in the link below.
Anna
Pin It! Pinterest