This is a beautiful restaurant quality meal that you can easily make at home with just 5 ingredients, you will love this recipe for Bacon Wrapped Stuffed Chicken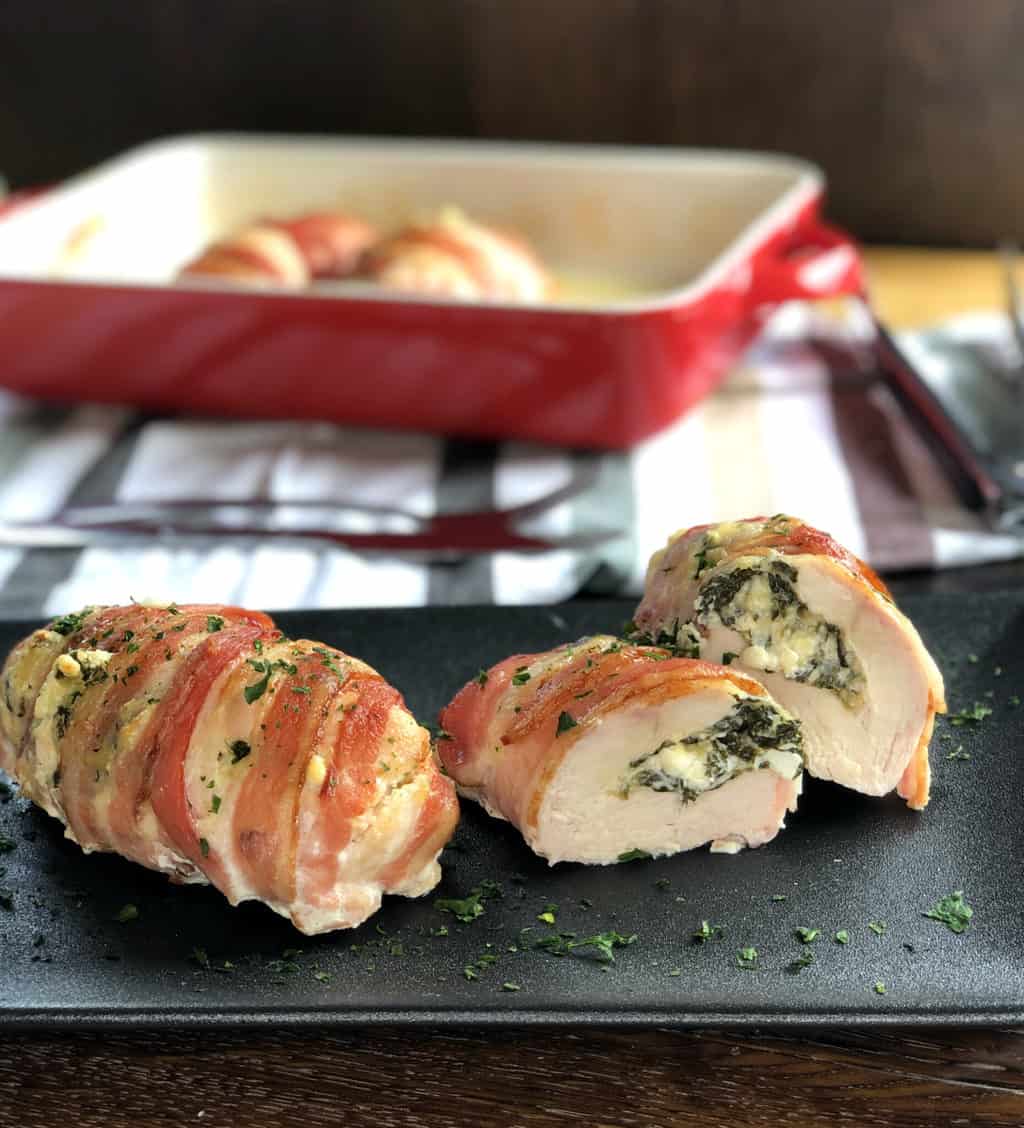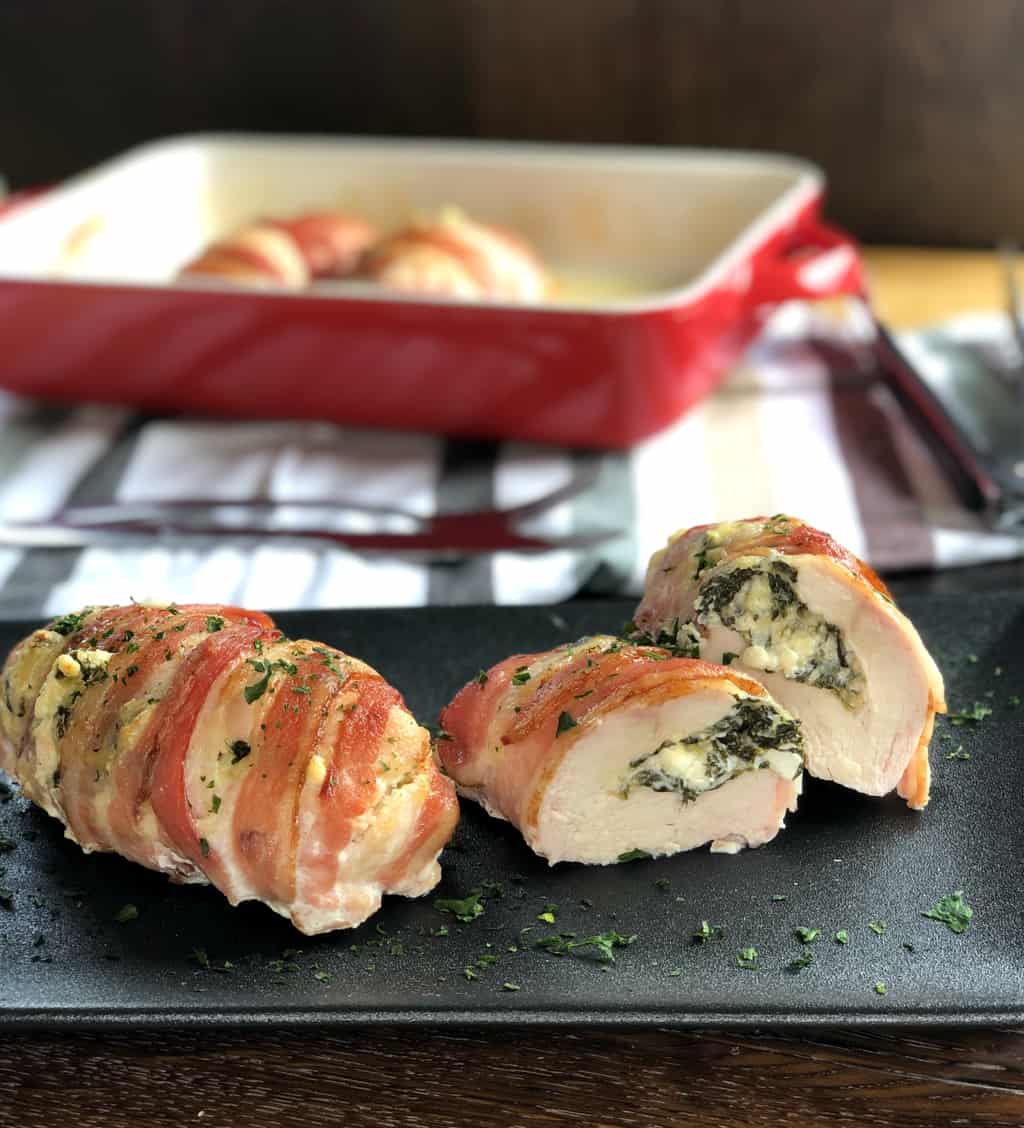 This recipe has been sponsored by Countdown Supermarkets, all ideas are my own
Often we think that some of our favourites meals are tricky and time consuming. I love to share recipes that you can easily recreate at home using simple ingredients and techniques.
These stuffed chicken breasts only contain five main ingredients and a few pantry staples. So simple!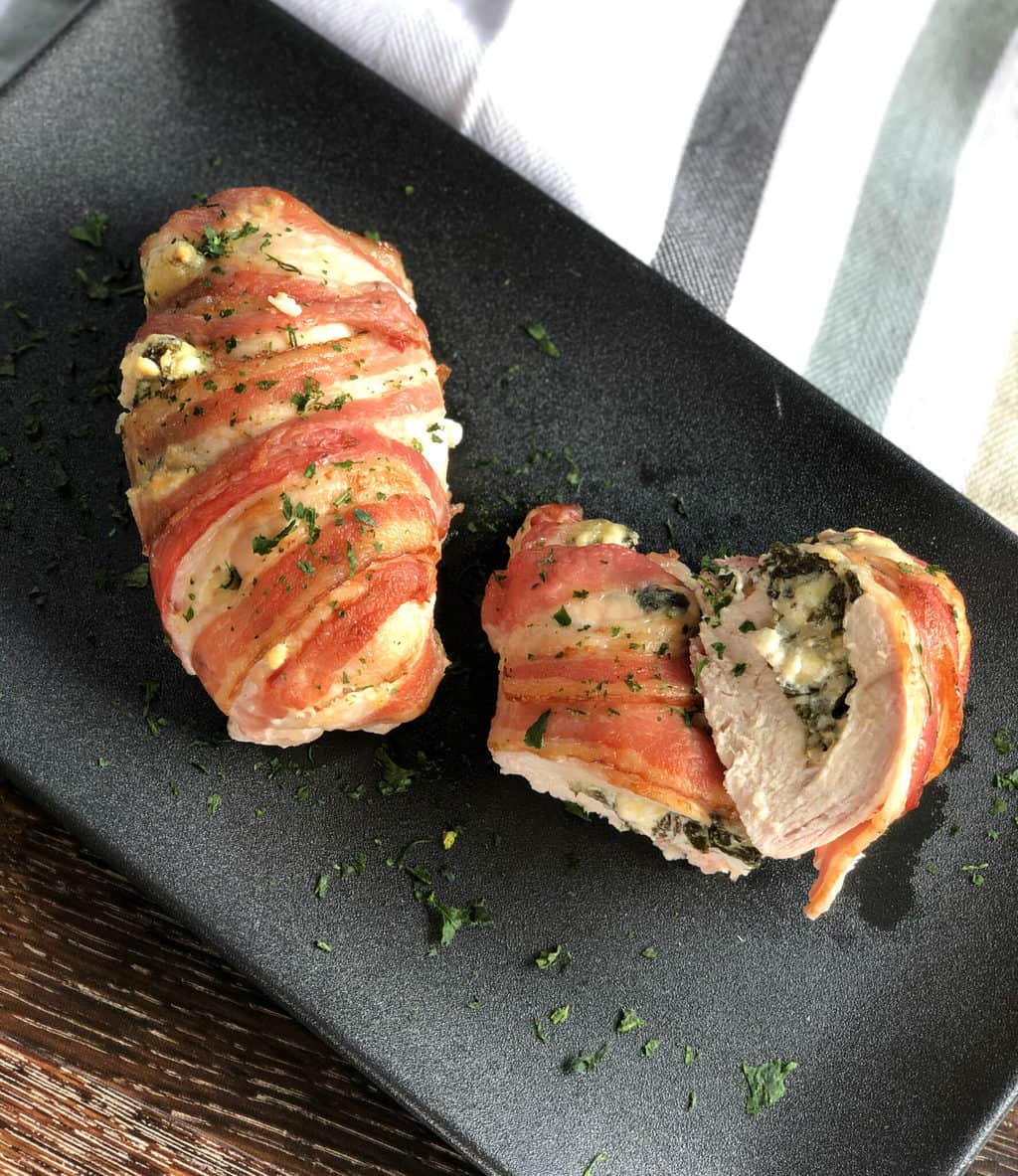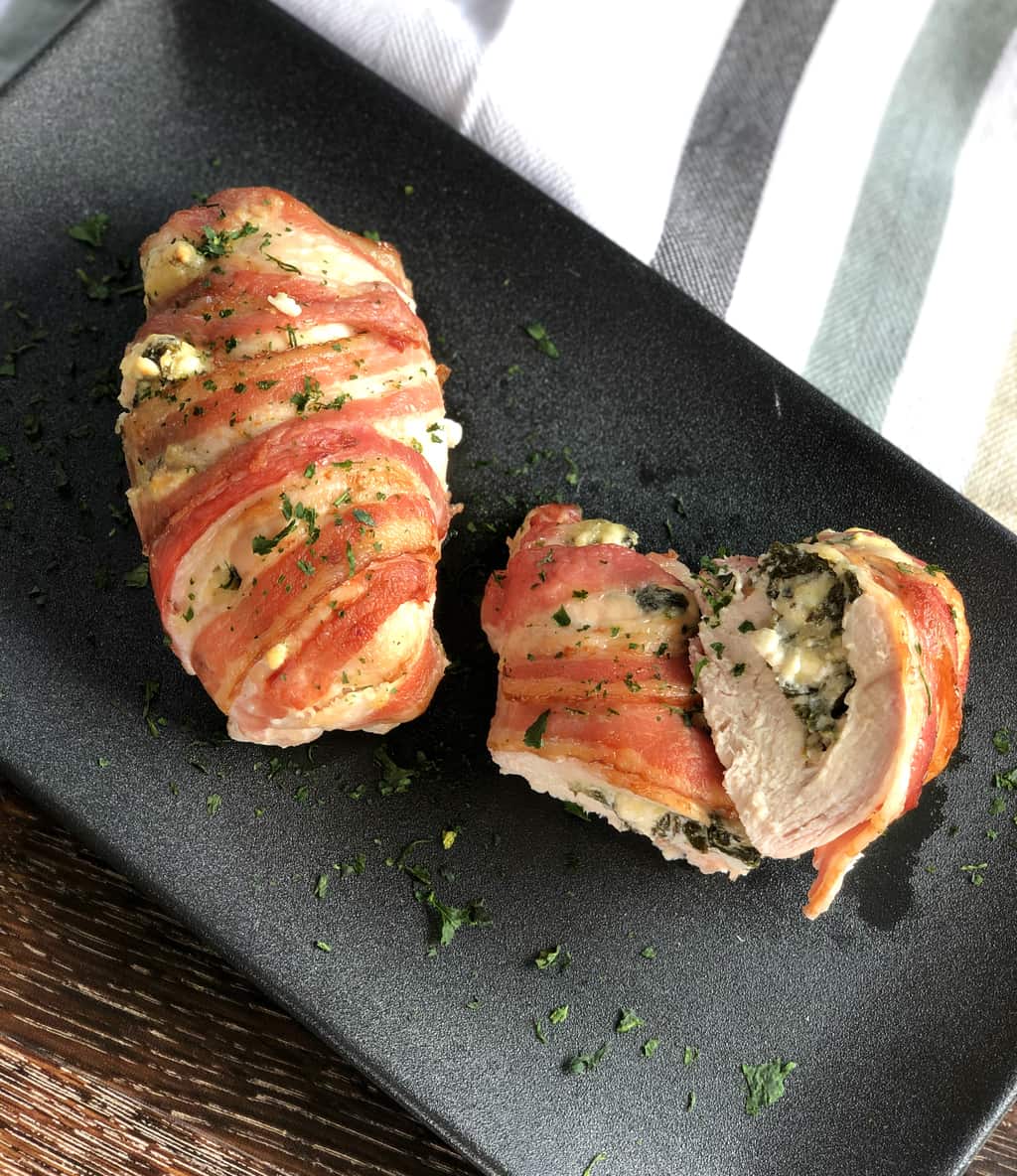 As you will know, I am the queen of shopping a bargain, I always look out for specials and price deals and every ingredient I have used here today meets that brief.
All of these ingredients are available at your local countdown as part of their Great Price range. Everything is super clearly marked instore to you can look out for those tags and compare to your usual brands.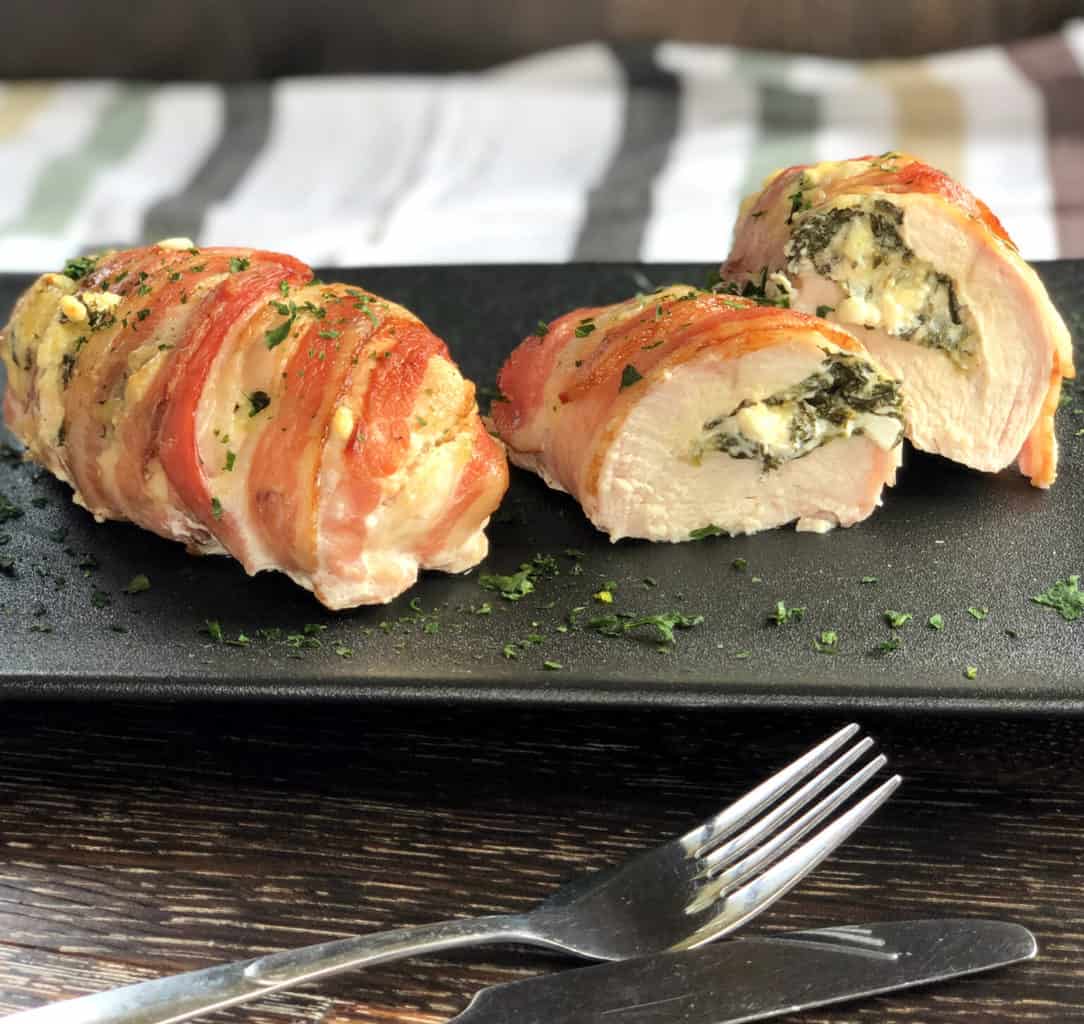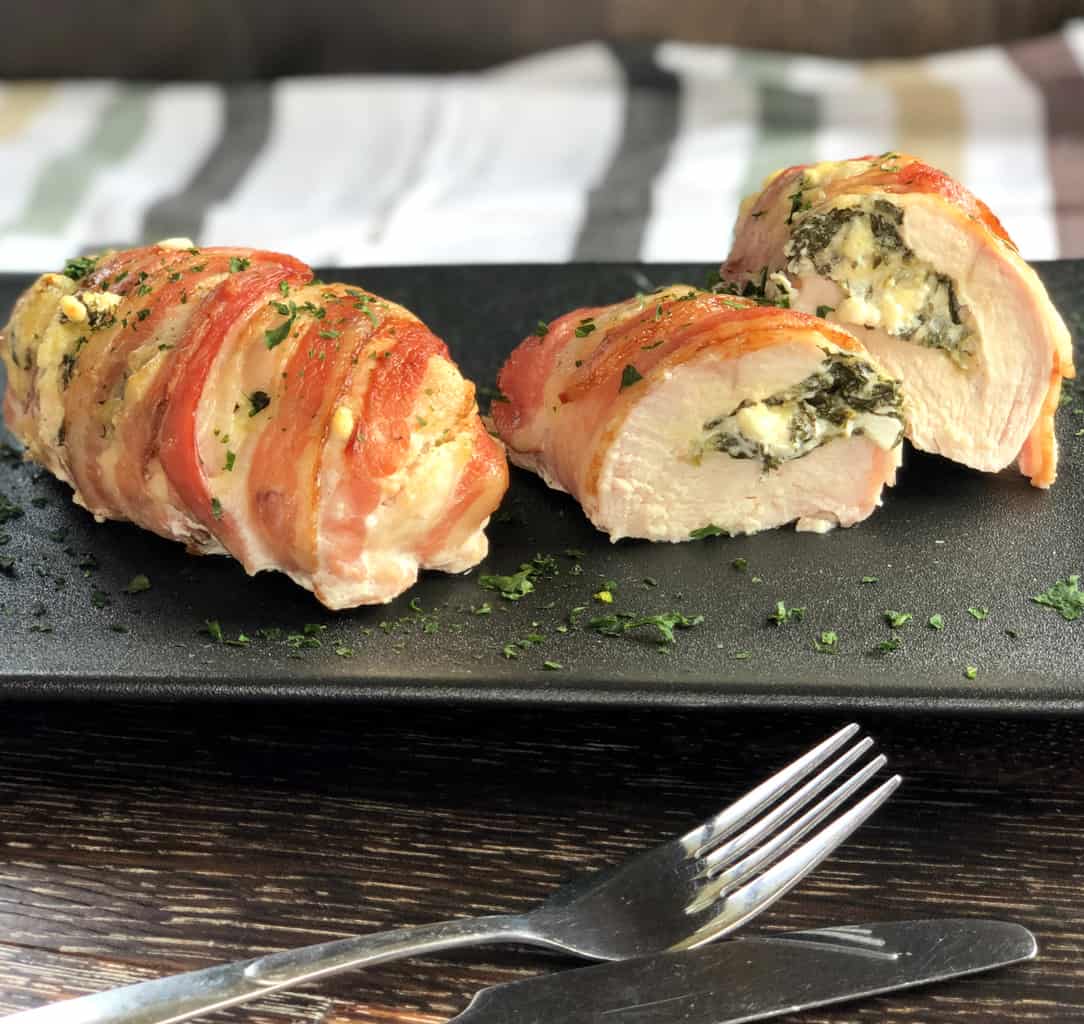 There is some worry around baking chicken breasts and these becoming dry, with this technique of stuffing and wrapping there is no fear of that. I have broken down the steps in my video to show you just how easy this is.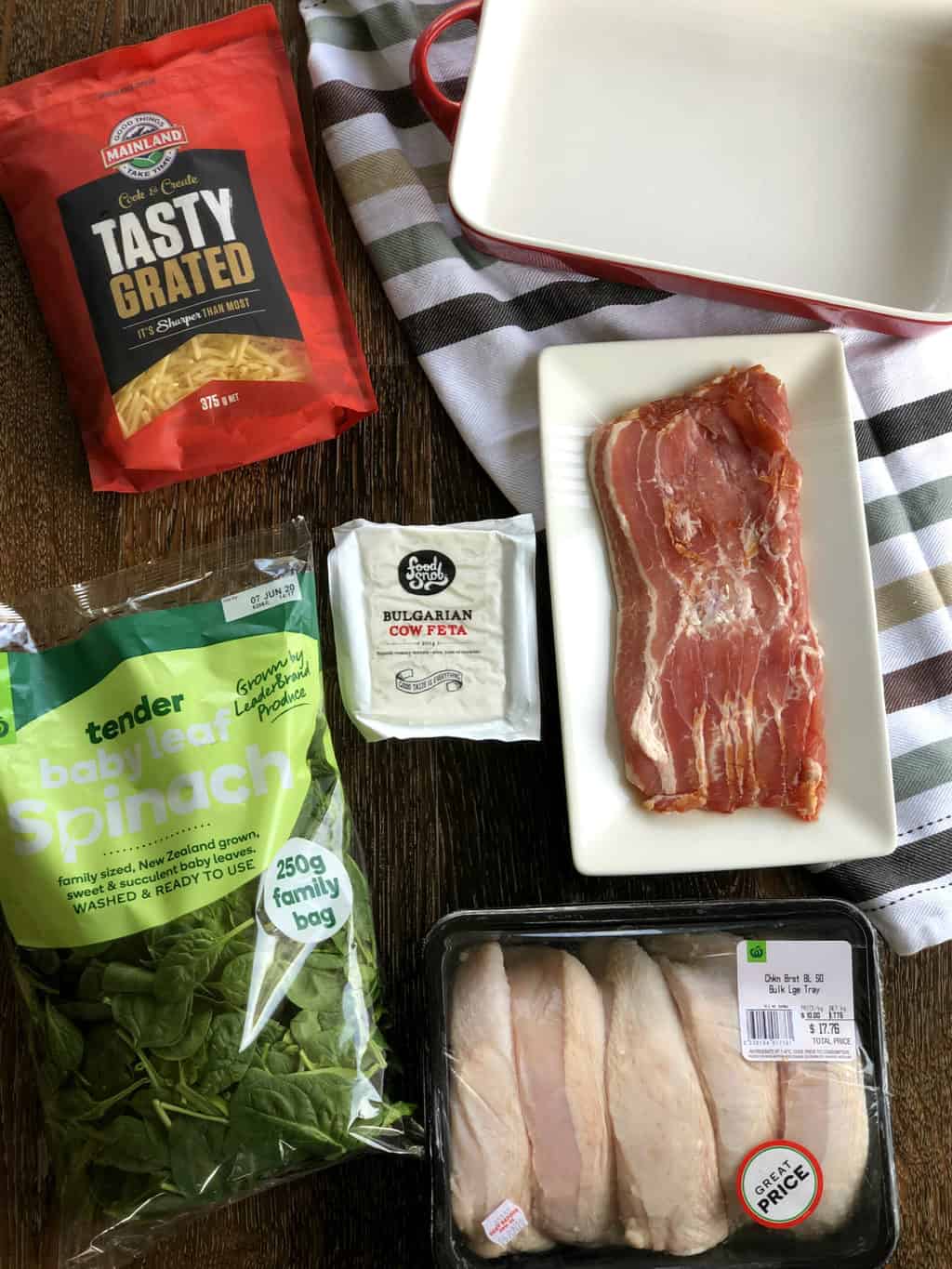 In todays recipe I have used the following ingredients
Countdown Chicken Breasts
Countdown Streaky Honey Bacon
Food Snob Feta
Countdown Baby Leaf Spinach
Mainland Grated Cheese
It is that simple! A little added olive oil, garlic, salt and pepper to enhance the flavour and you will love how easy this one is.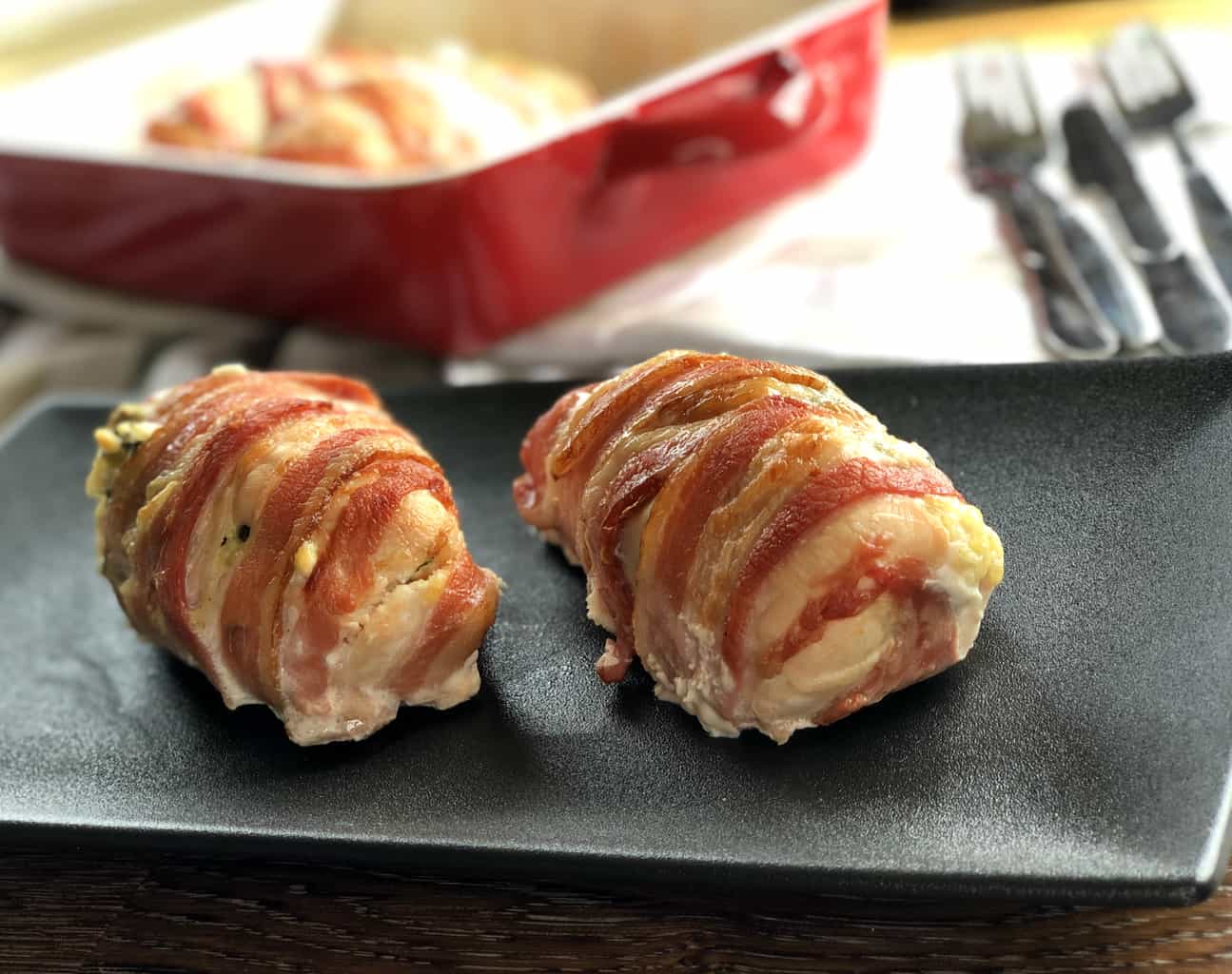 To begin you saute the spinach to wilt this down with the olive oil and garlic, this absorbs the flavour much more than if you were to pop the spinach in whole, and of course reduces the fresh spinach in size by a considerable amount!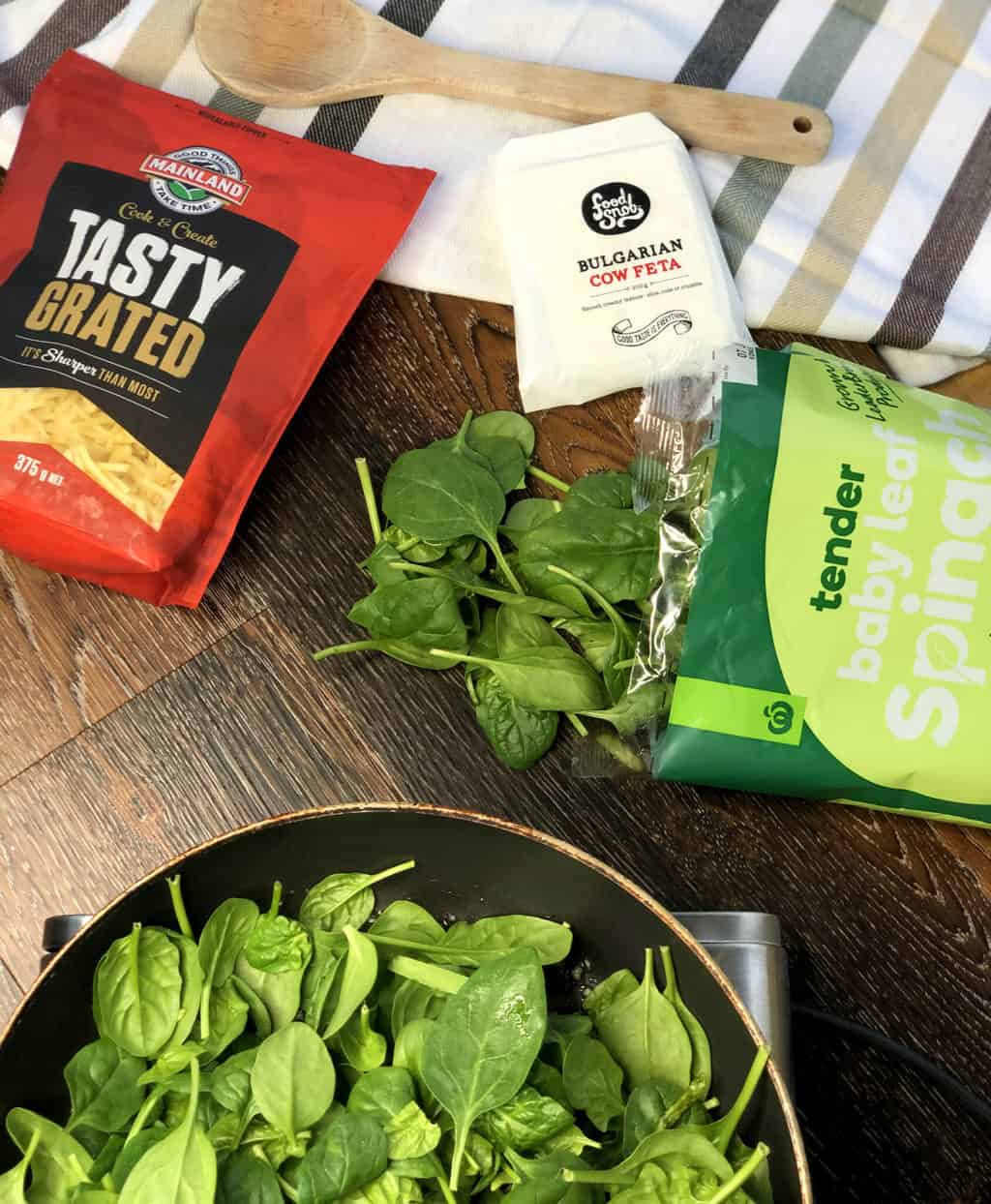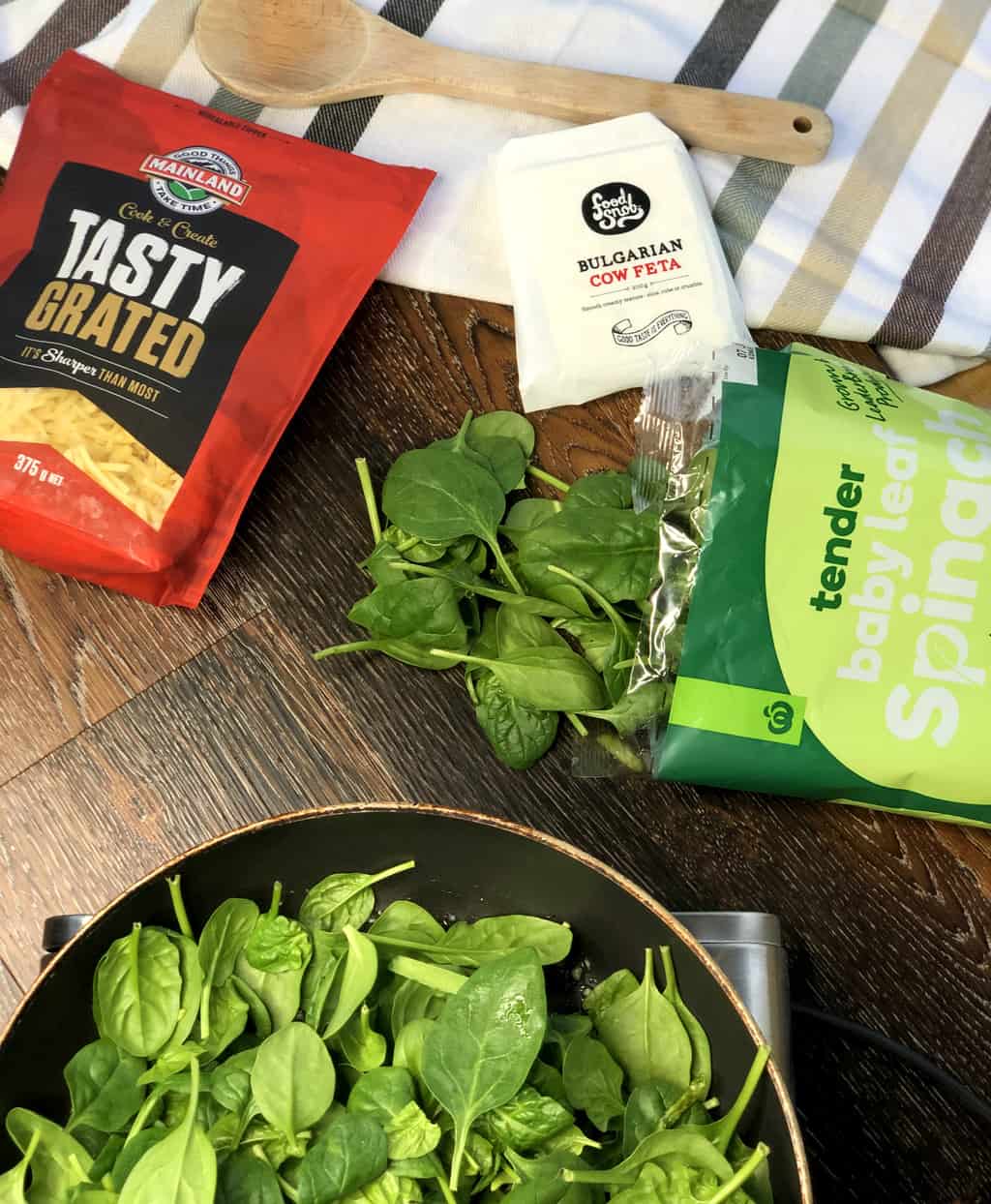 Then once this has cooled slightly I crumble the feta into the spinach and add the grated cheese.
Then it is a matter of slicing through the chicken breast, removing any skin if there is some. You want to slice approximately 3/4 of the way through the breast, careful not to cut yourself! I find if I place my left hand on top of the breast and slice carefully about 1 cm below the top of the meat I get a clean cut.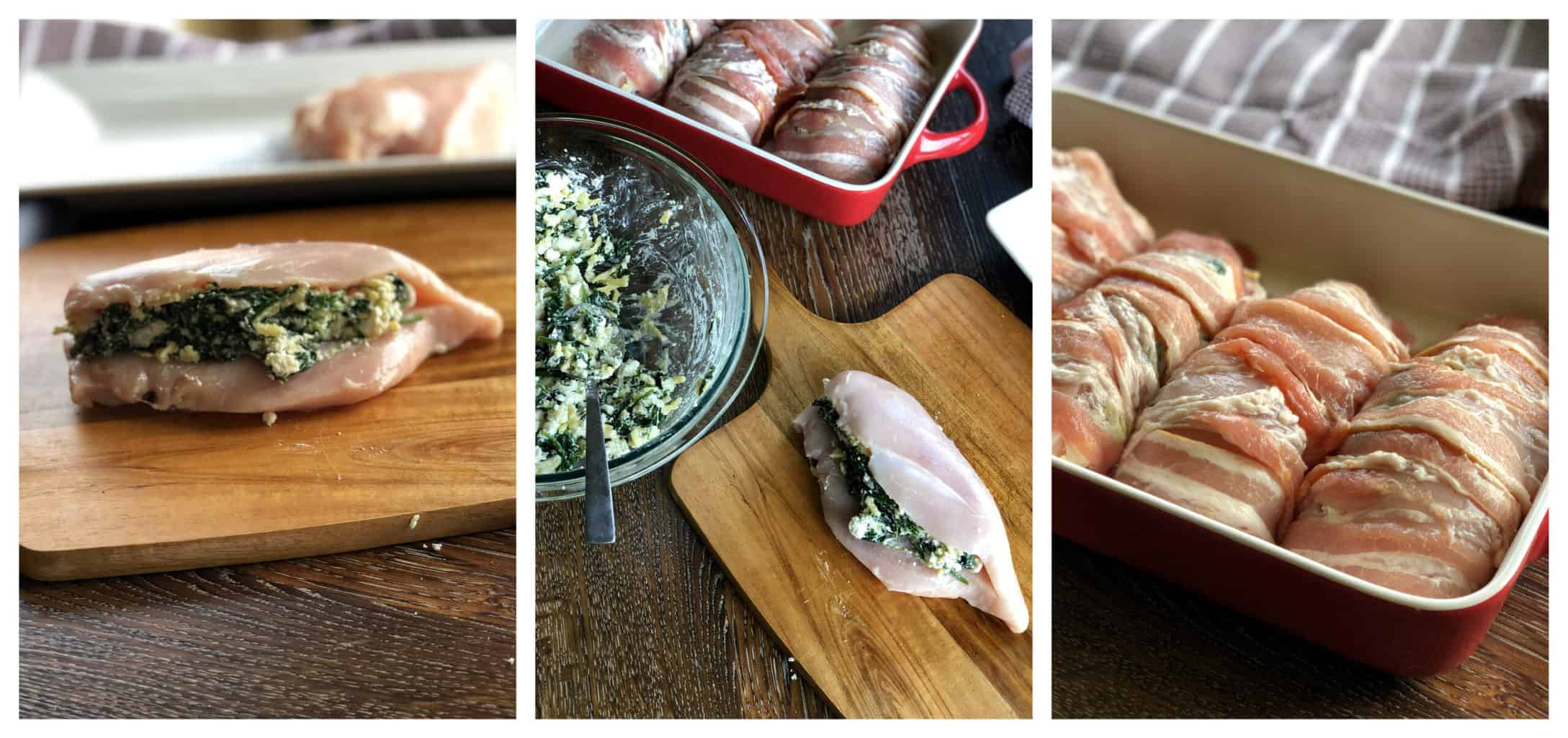 Then stuff the breast with the prepared spinach mix and then wrap the bacon. This can be a little tricky at first, you want to end up with all of the ends of the bacon underneath the chicken breast where possible.
Or you can tuck them in to the bacon strip beside them. You will use 2-3 strips of bacon depending on the size of your chicken breasts.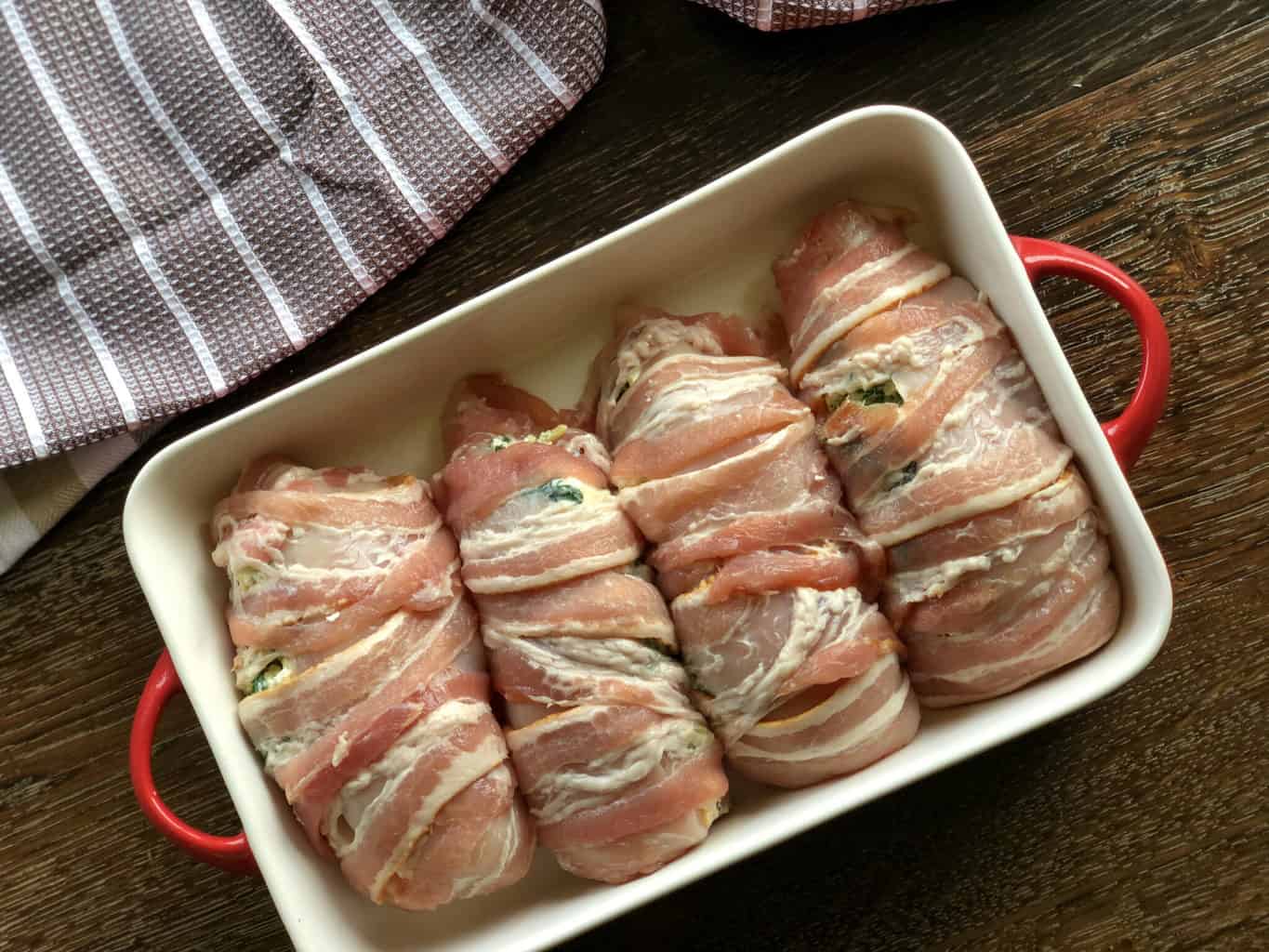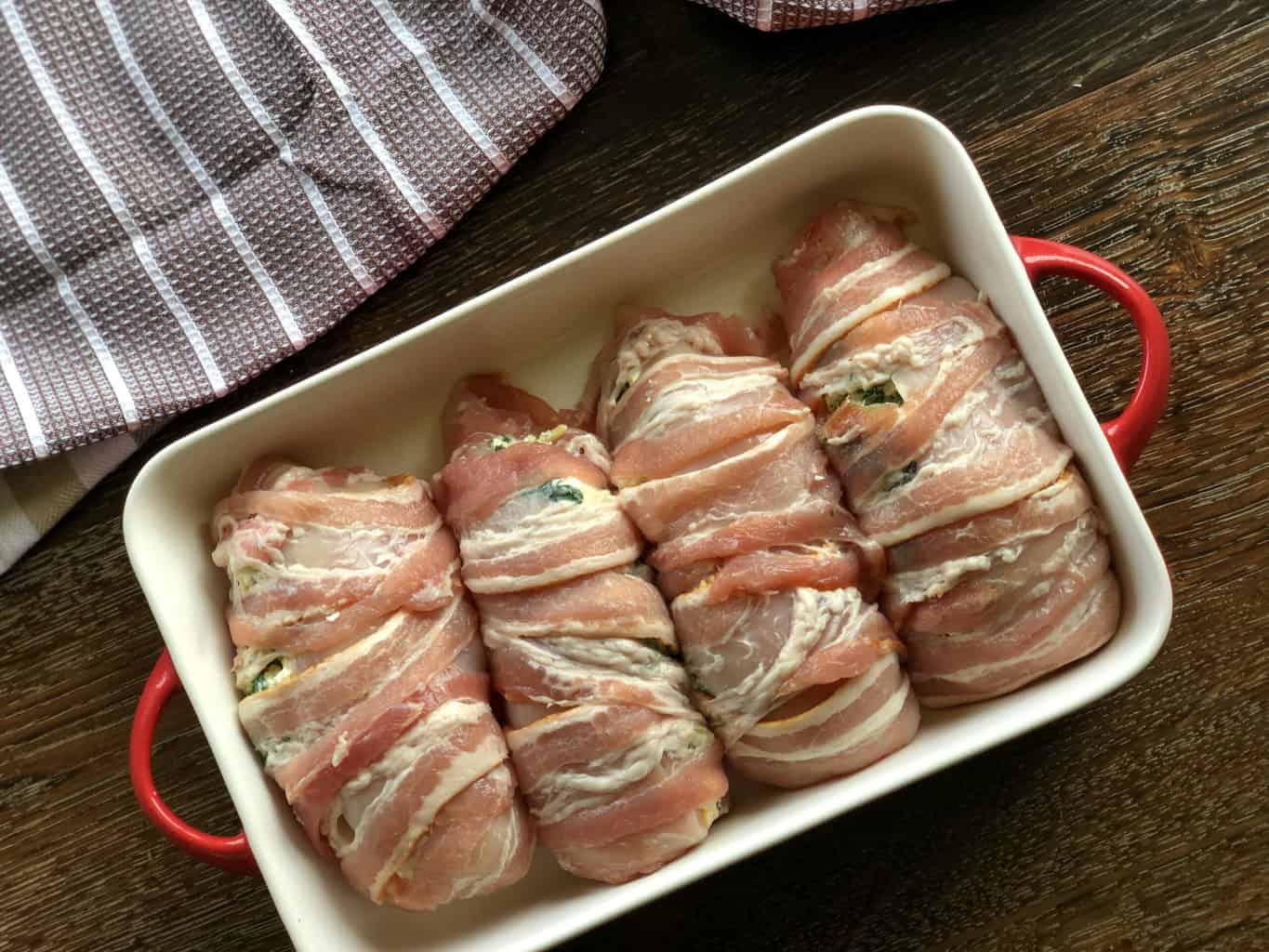 Then once they are ready to go in the baking dish you bake for around an hour. The bacon will be golden brown and the chicken will be cooked though once you test with a knife. You want the juices to run clear and the chicken to no longer be pink.
This is beautiful served hot from the oven with a lovely fresh salad to cut through the richness of the chicken, serve with a side of roast vegetables or some full flavoured rice and you will have a meal to impress.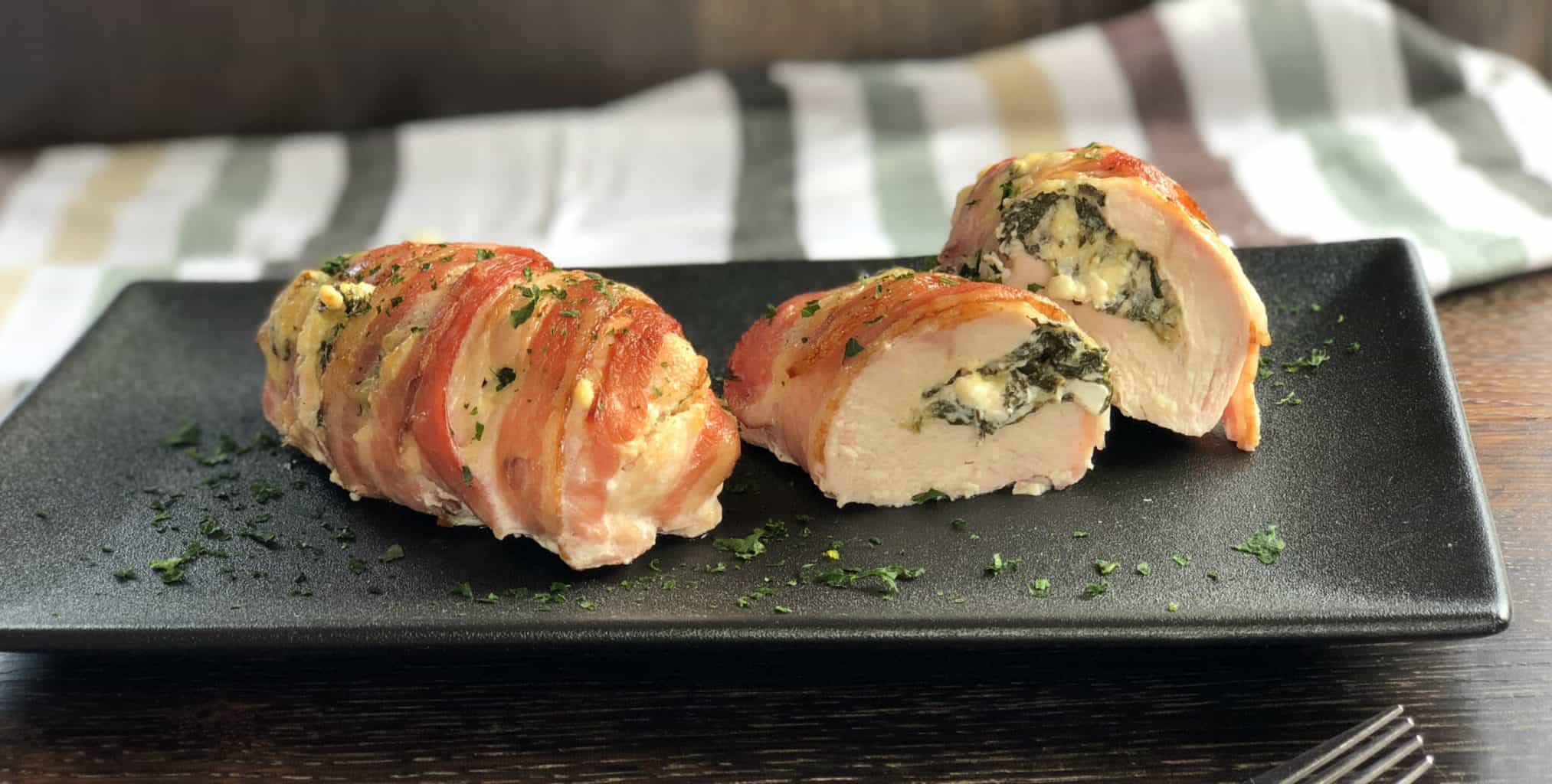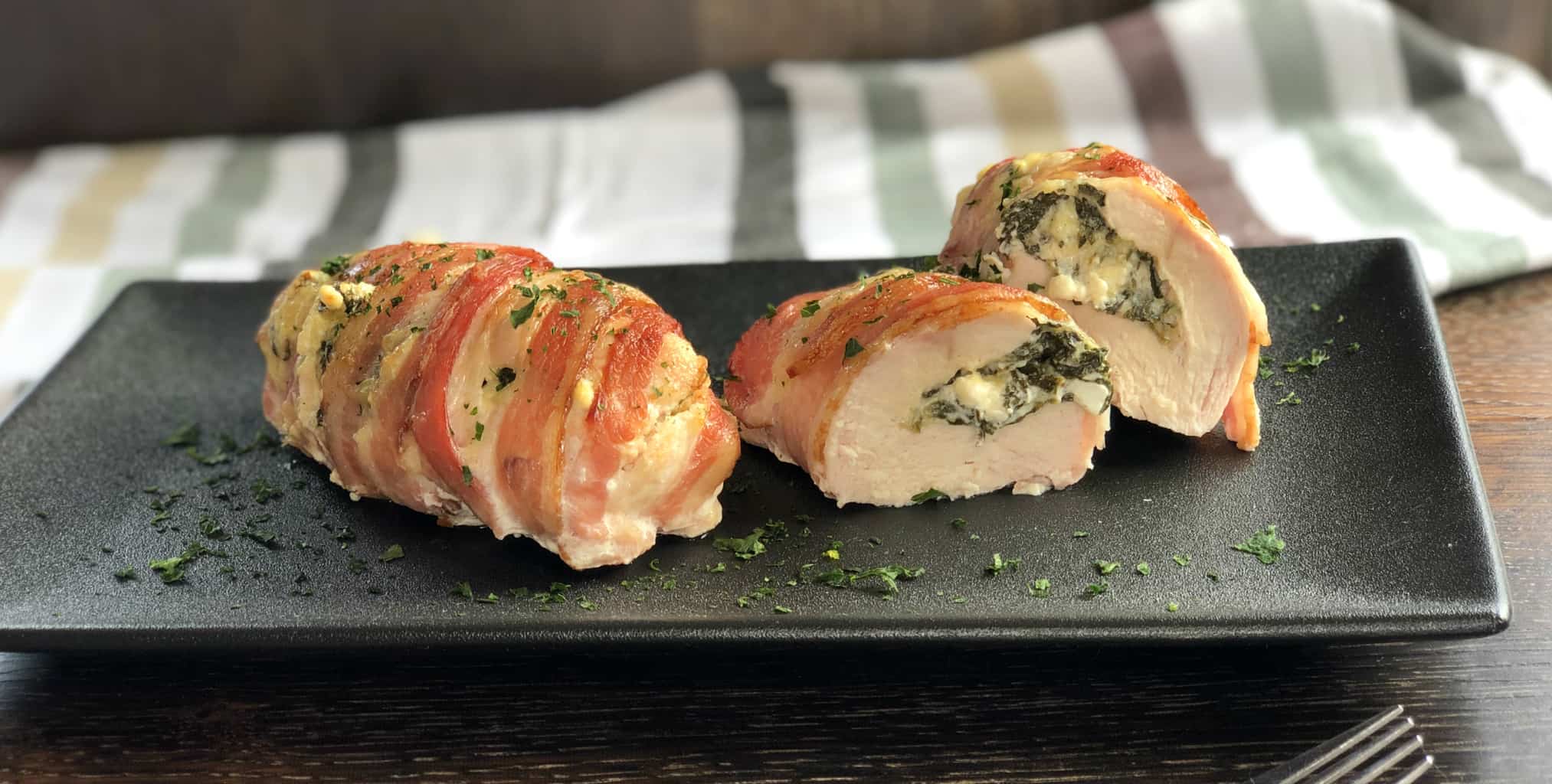 If you love cooking with chicken be sure to check out these other delicious recipes that are so easy to share with your family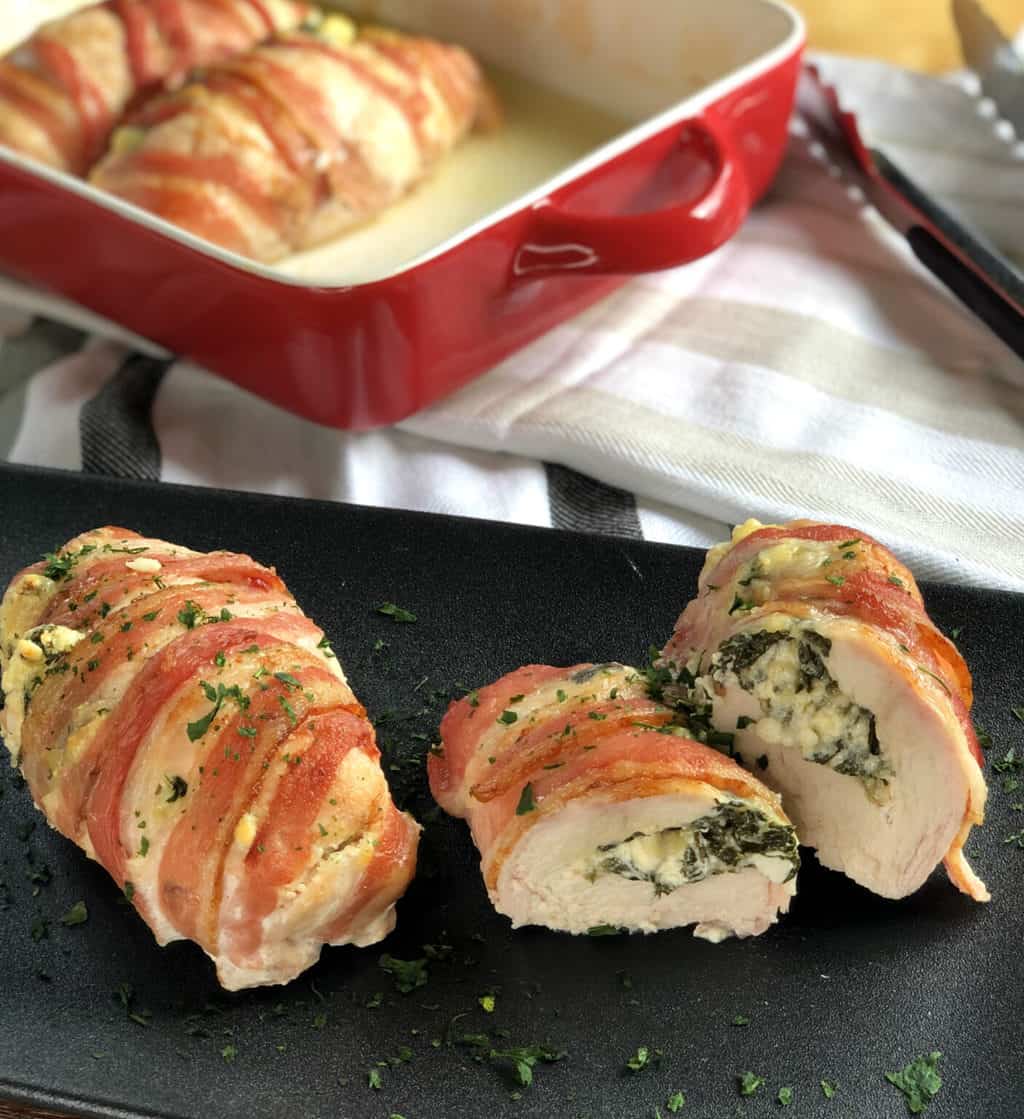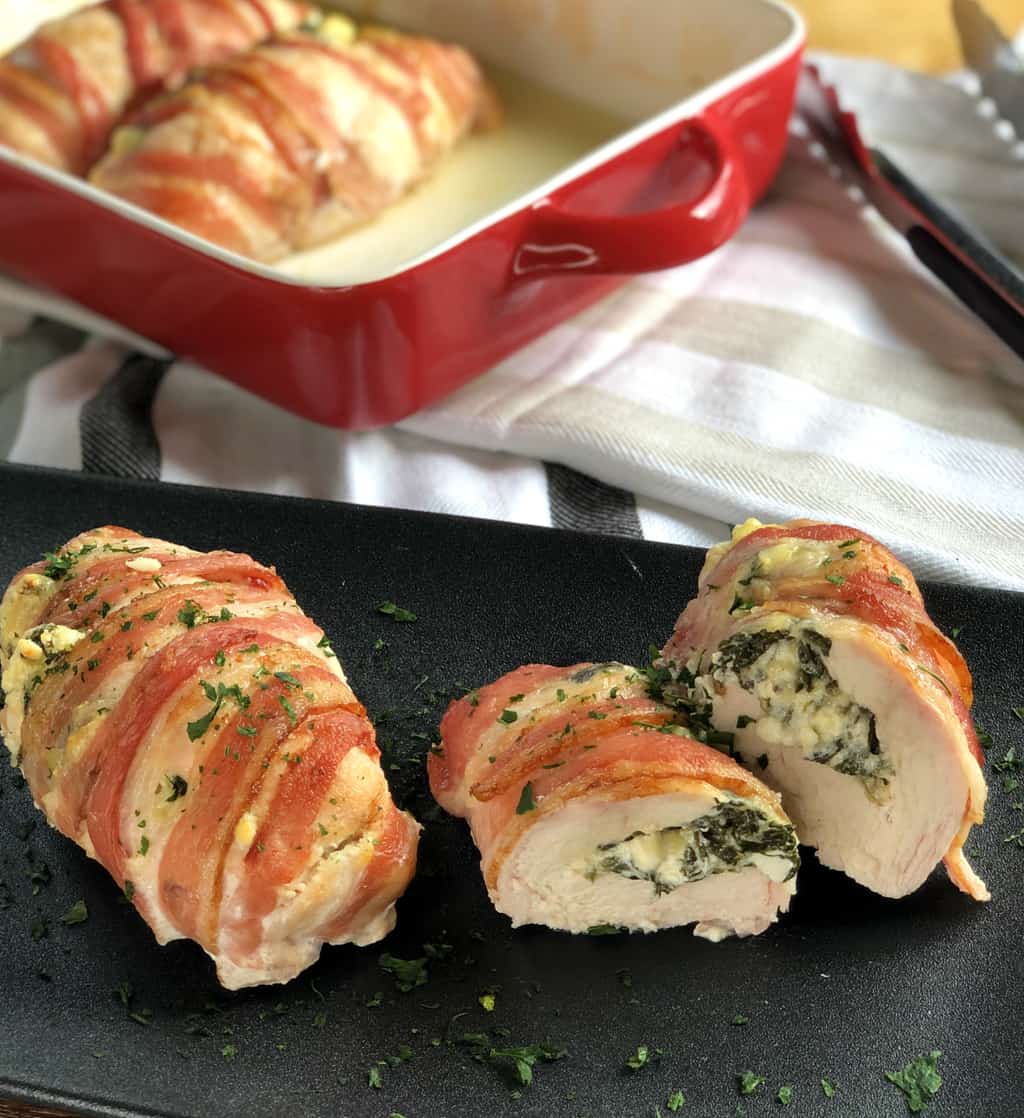 Now onto the recipe, I cannot wait to hear what you think of this 5 ingredient Bacon Wrapped Stuff Chicken meal
How easy is that! Once you try this once it will become a firm favourite. Super versatile too, if you preferred to use cream cheese instead of feta that would be lovely.
You can find all of these delicious products at your Local Countdown Supermarket, keep an eye out for that Great Price sticker and let me know in the comments below once you have made it!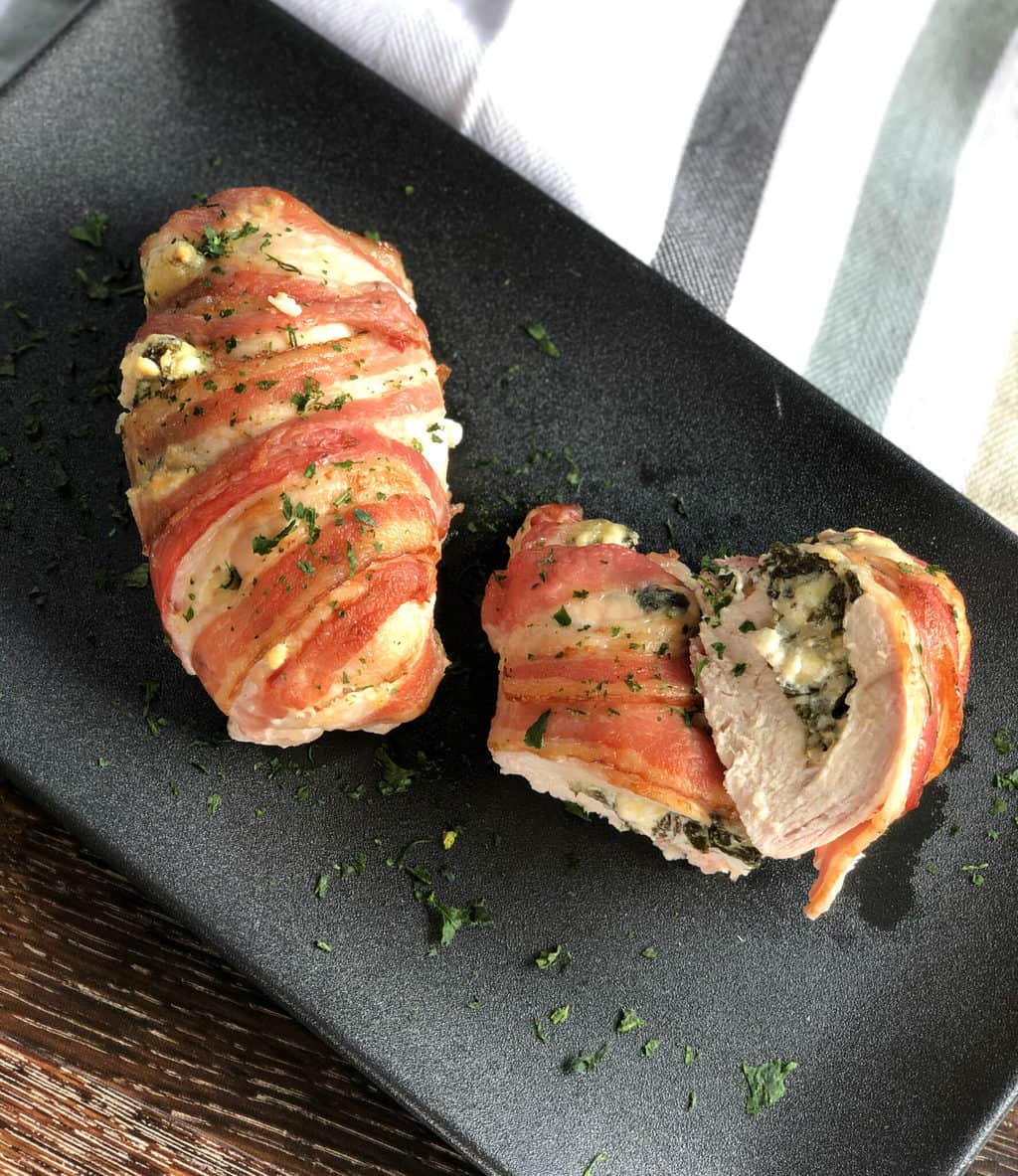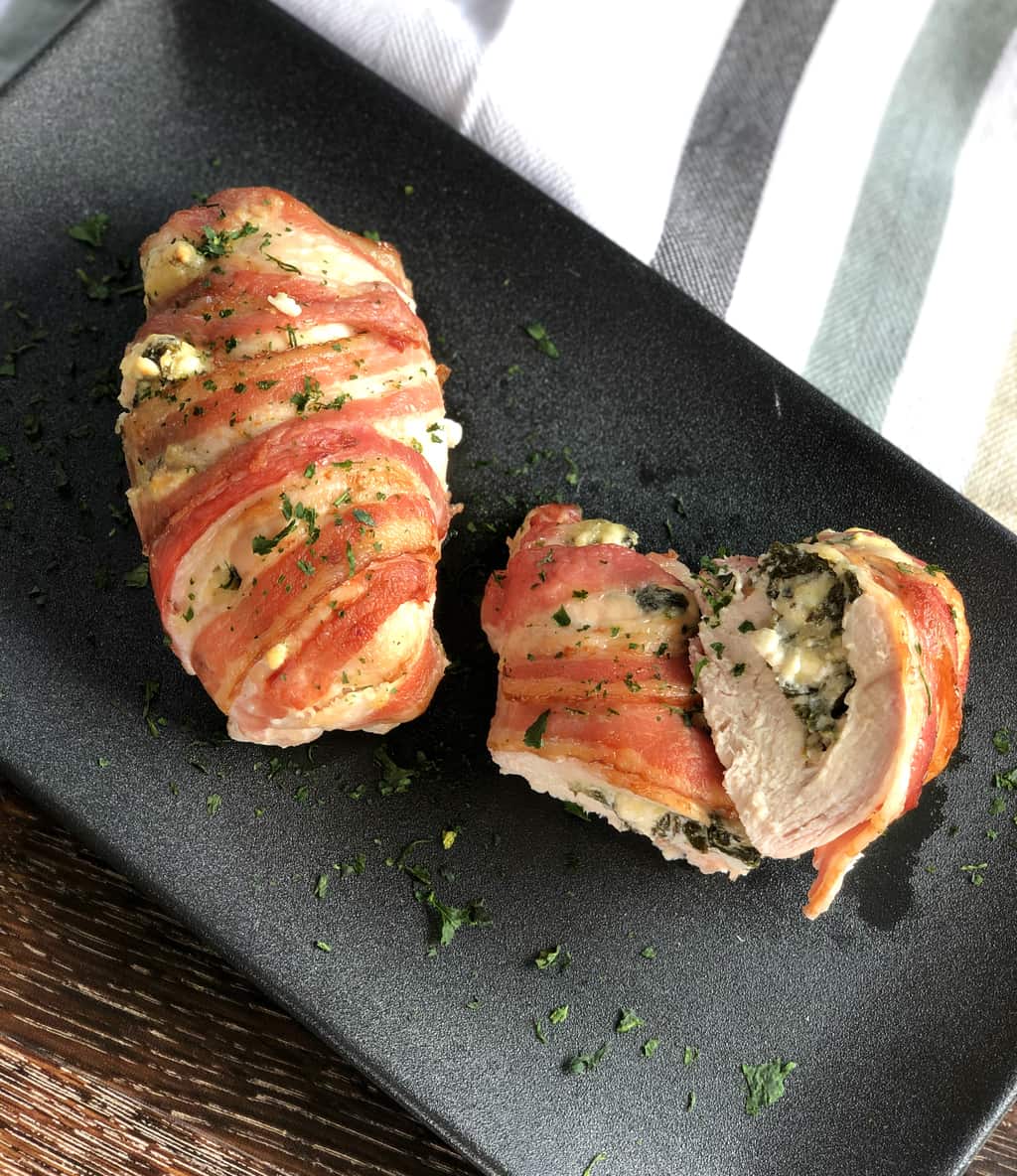 Thank you so much for stopping by to check out this recipe. Please also follow me on Facebook or Instagram and you can be one of the first to receive my new recipes by subscribing via email in the link below.
Pin It! Pinterest