This delicious Coconut Rough Slice is a classic recipe everyone seems to love, so easy to make.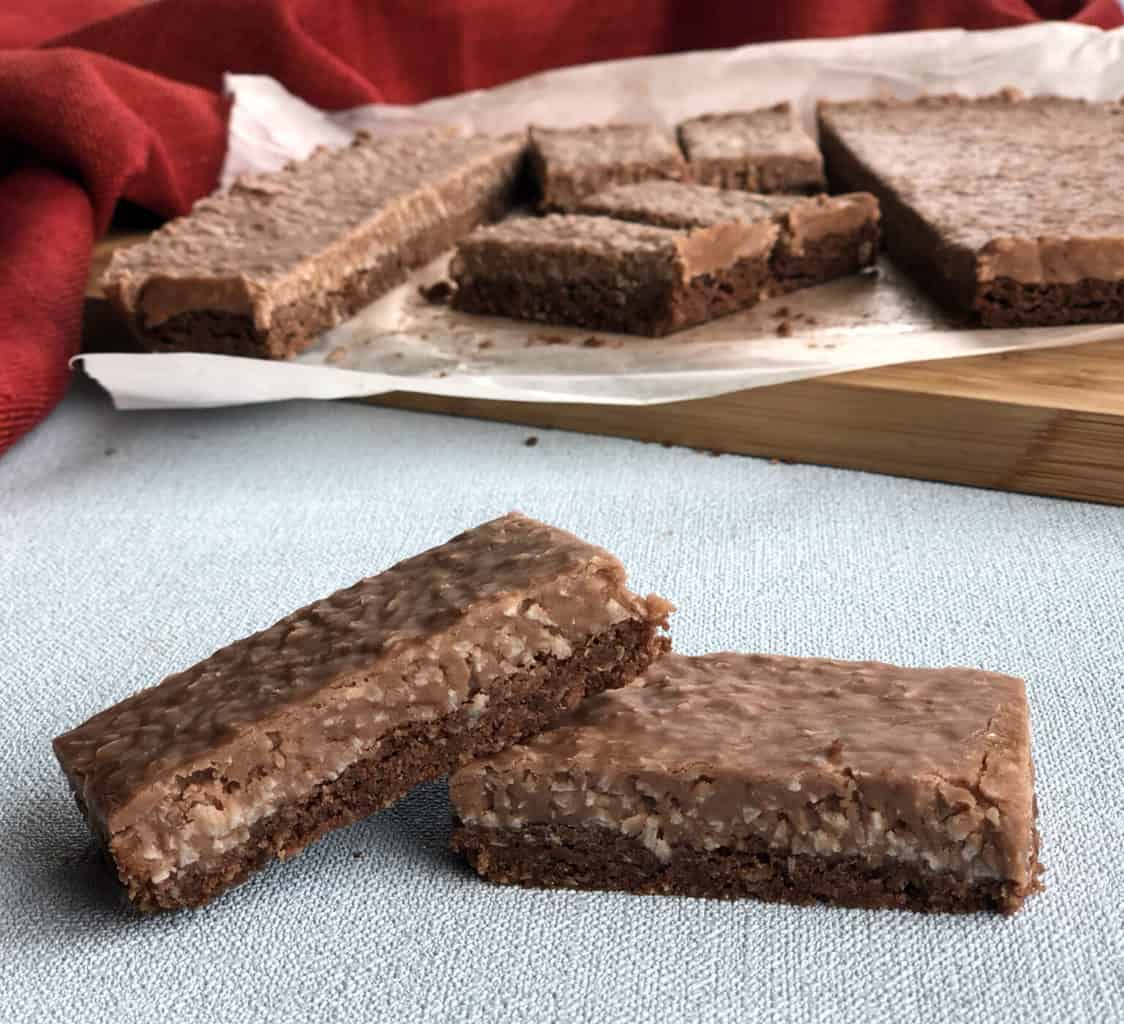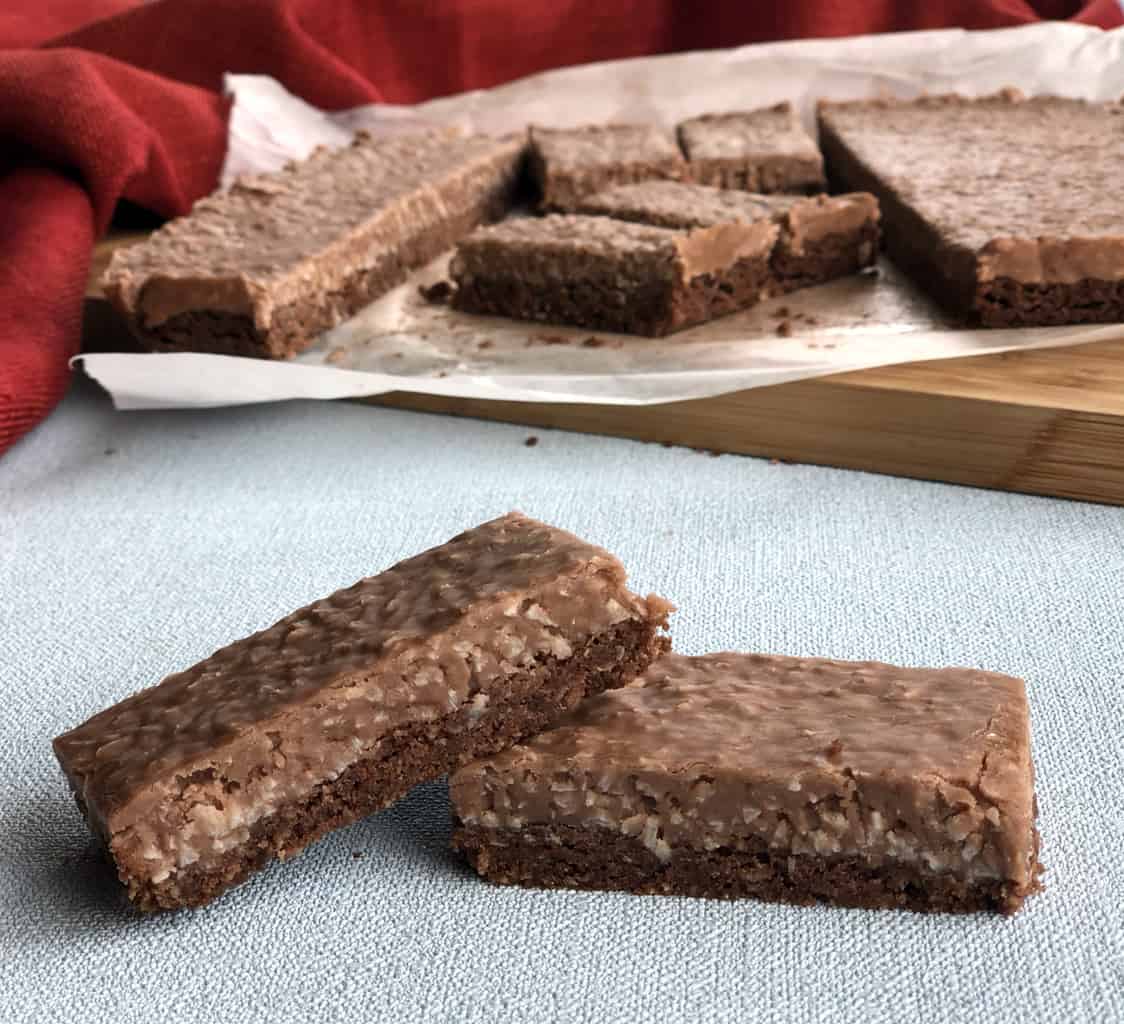 If you love coconut this one is for you!
I have recently been going through my old recipe books, I have one that I used to record recipes in when I was younger that my Mum or Aunty made, and I thought I would start sharing those as they are all such good ones!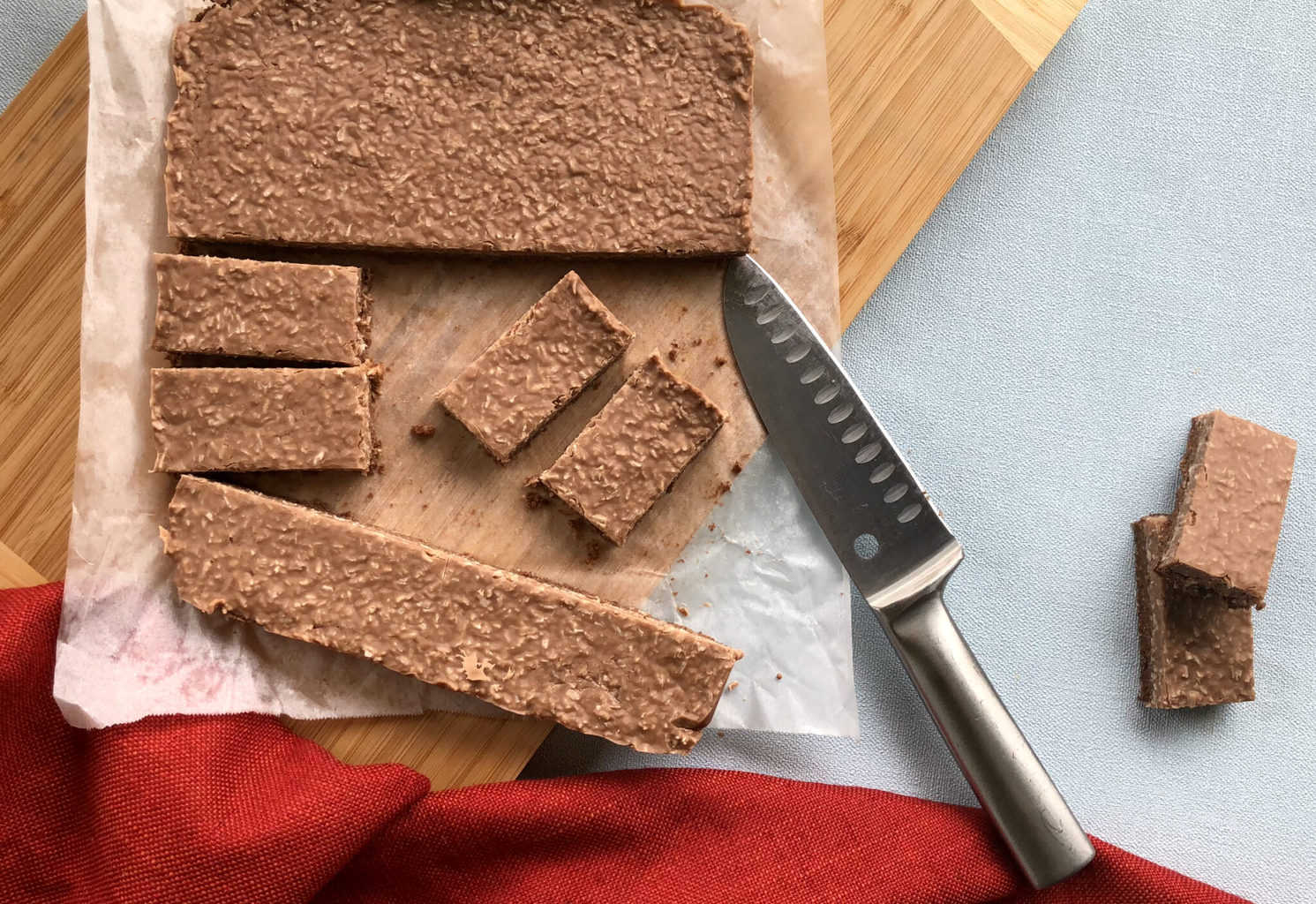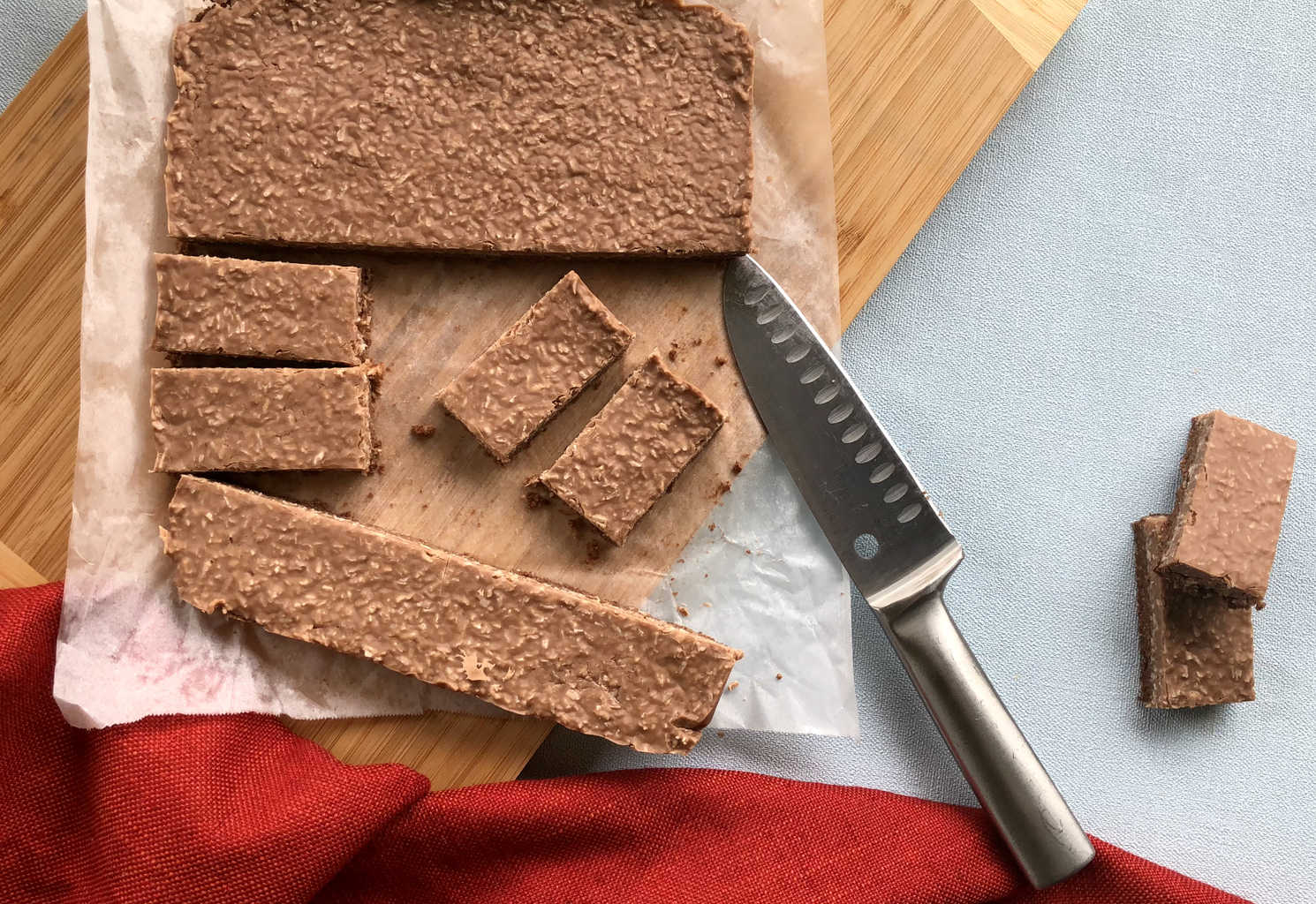 Recipes that are tried and tested are always the best. This one is a classic, I am certain it is not an original as everyone seemed to make this back in the day, but nevertheless one that should definitely be recorded and shared for many more years.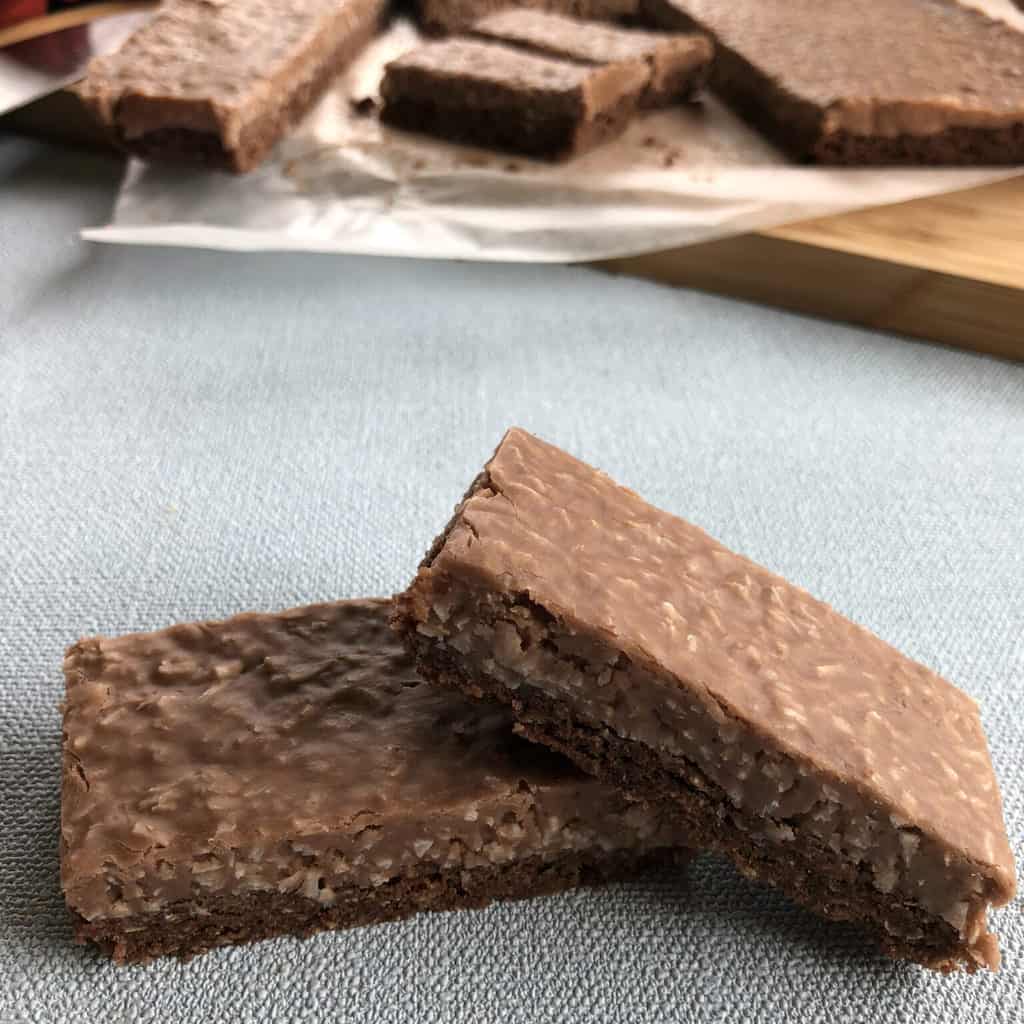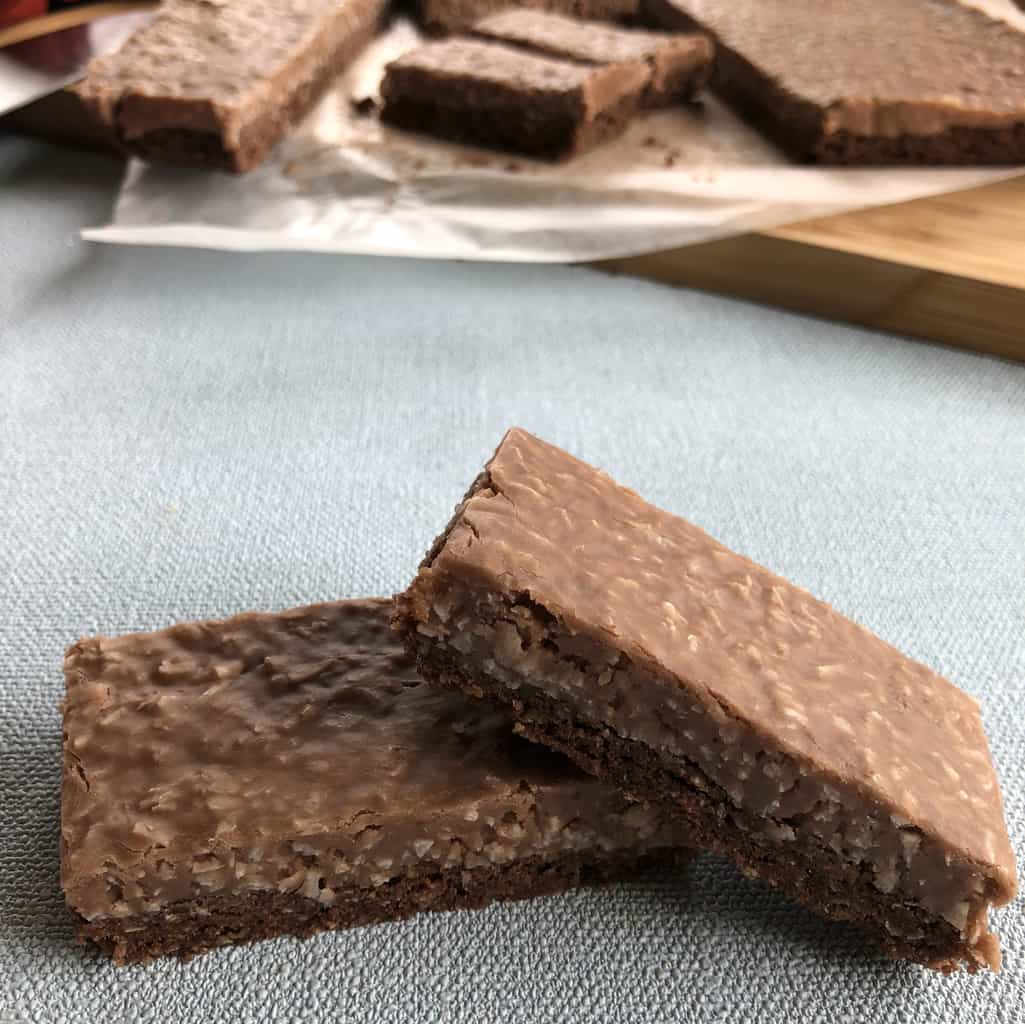 Coconut Rough is a basic chocolate coconut slice base, with a simple soft coconut condensed milk icing. The combination is so lovely and super moreish! Using all pantry baking basics this one should definitely be on your must try list.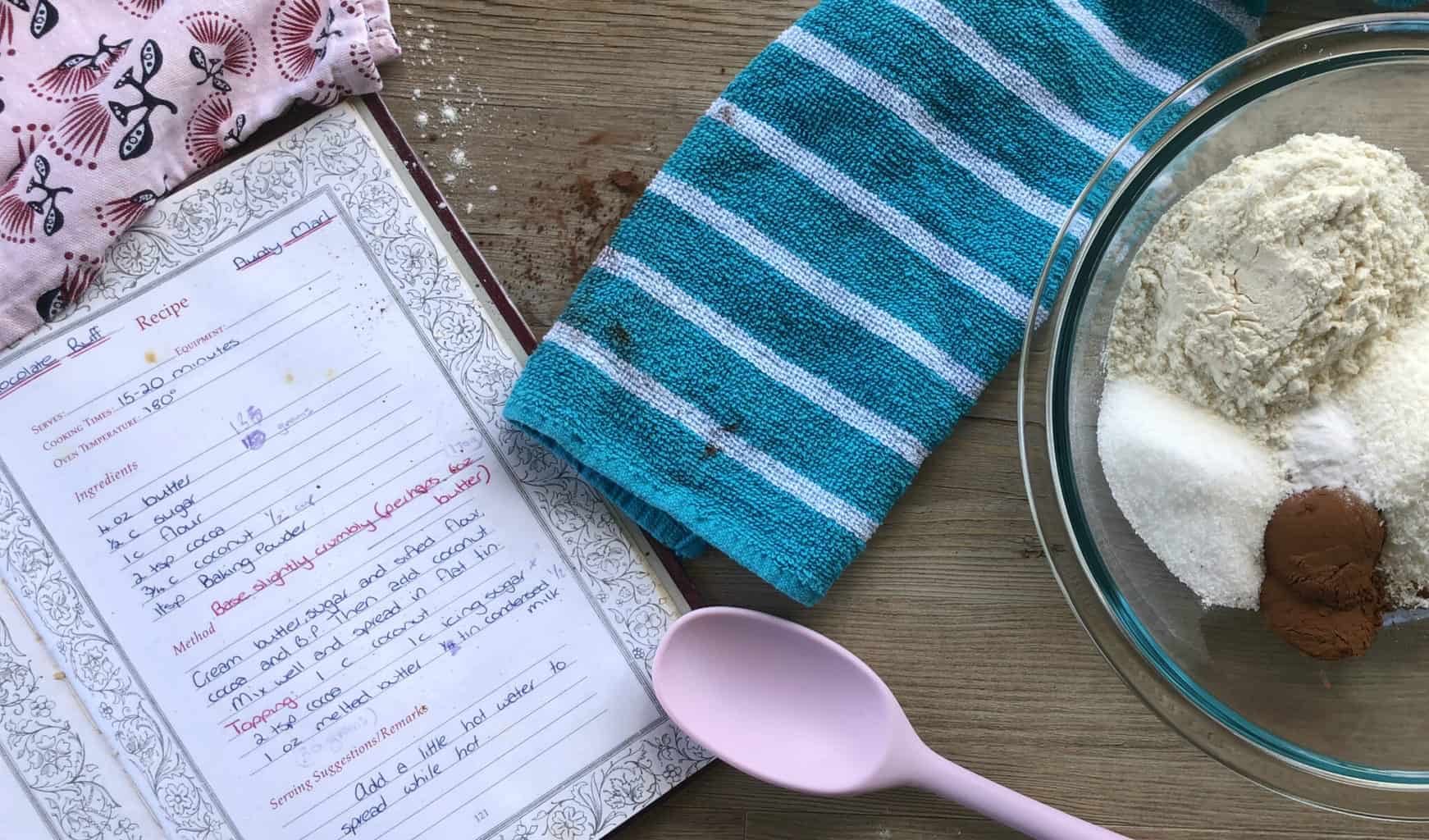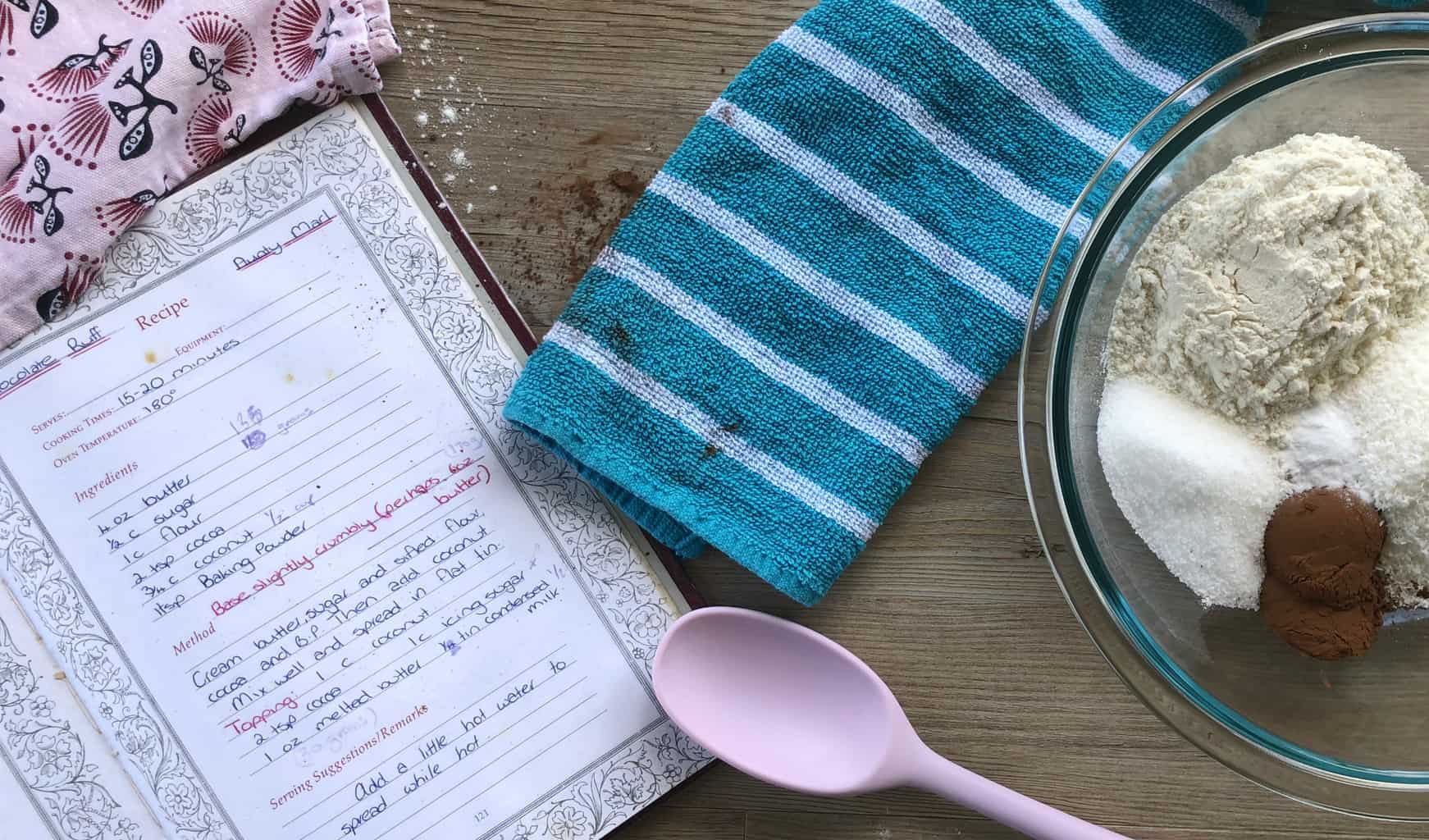 I spent lots of time at my Aunties farm when I was younger and used to love watching her bake, she made it always seem so effortless it was definitely there that my interest in recording recipes begun. I can also tell I was trying out a thing with how I wrote the letter "a" but I digress…..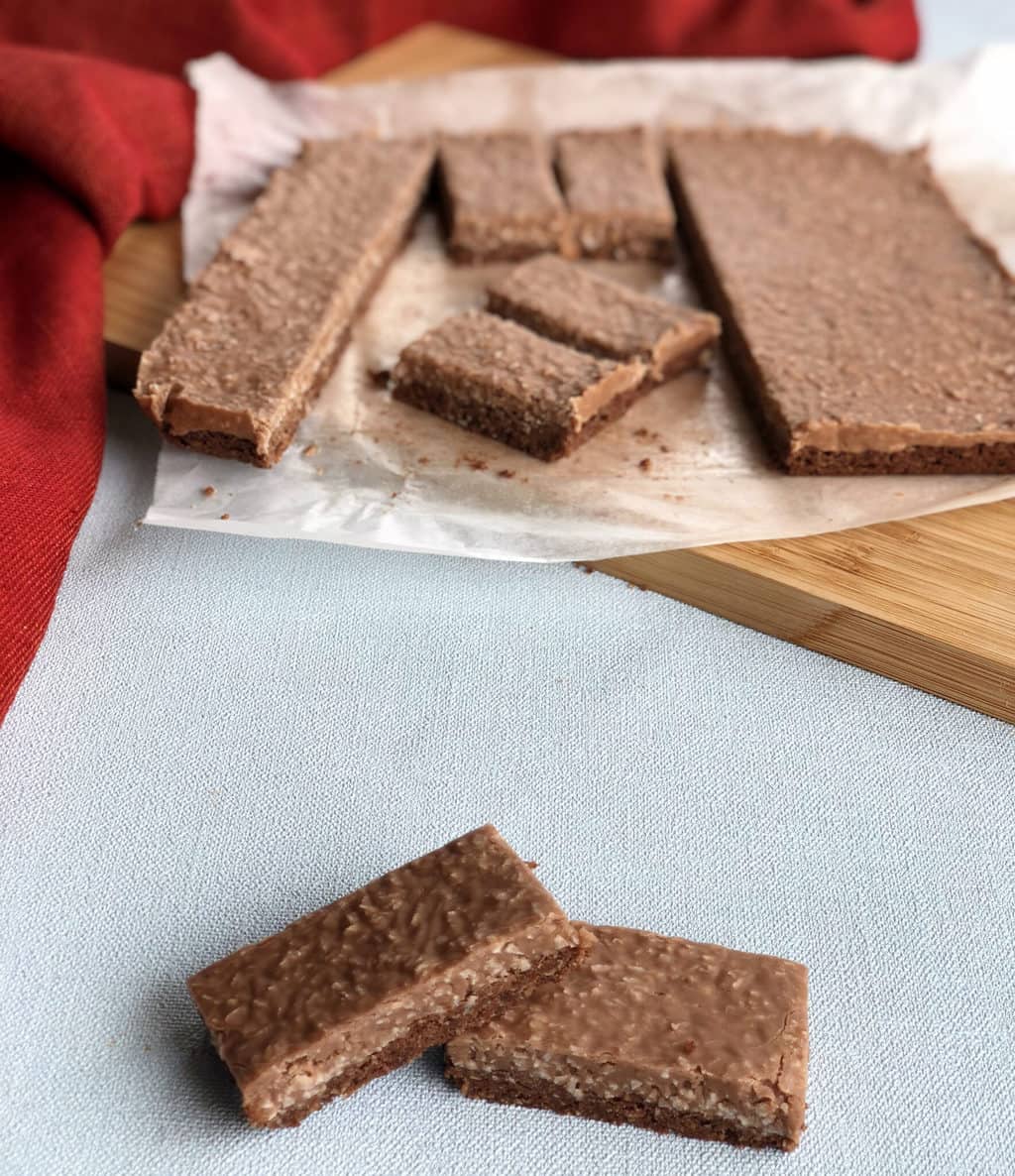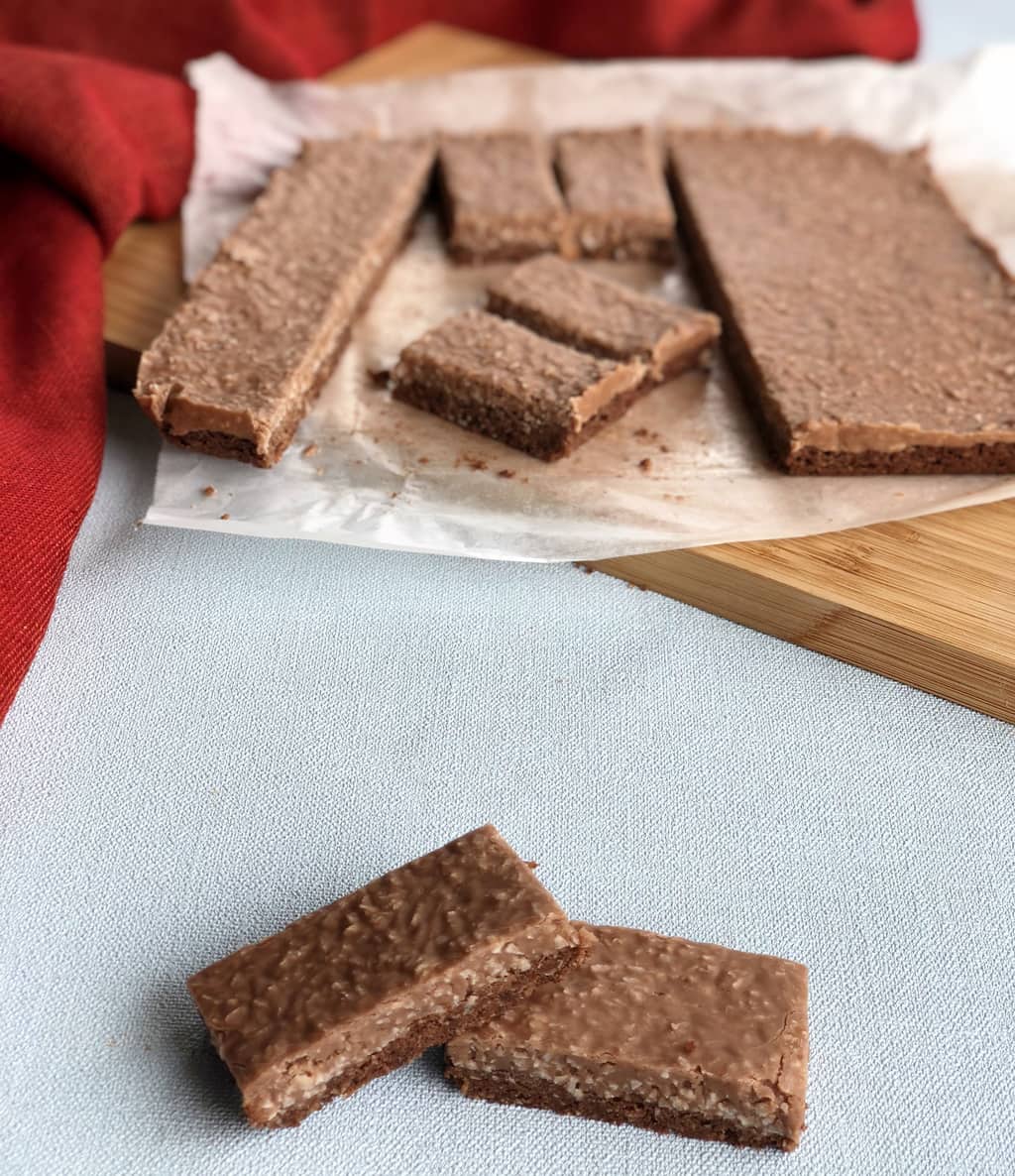 The feedback I receive most often is that I am sharing recipes people recall from their childhoods and those really are the best sort of memories. The tastes and smells you remember are really quite special.
The original recipe calls for creaming the butter and sugar together, I found that I could skip that step. Instead I have used melted butter to make this in a similar way I make many of my slices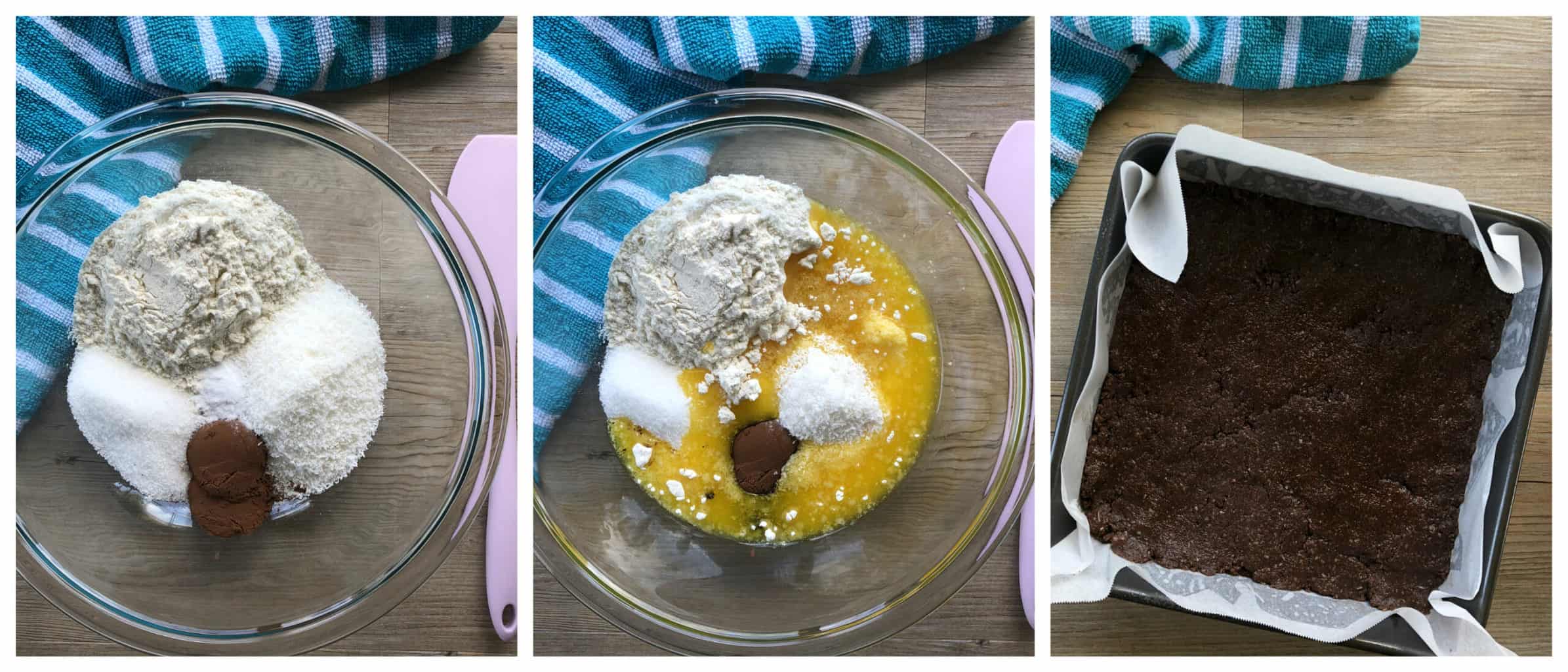 You can of course cream the butter and sugar, this often helps slices to rise more. If you have a food mixer this takes only 4 minutes, to cream sugar and butter by hand takes more like 20 minutes!
The icing is so lovely and simple, I have amended mine ever so slightly as I like to add a dash of vanilla to most things but otherwise mostly faithful to the original. Depending on the size of the pan you use will determine how thick the slice, and therefore icing, is.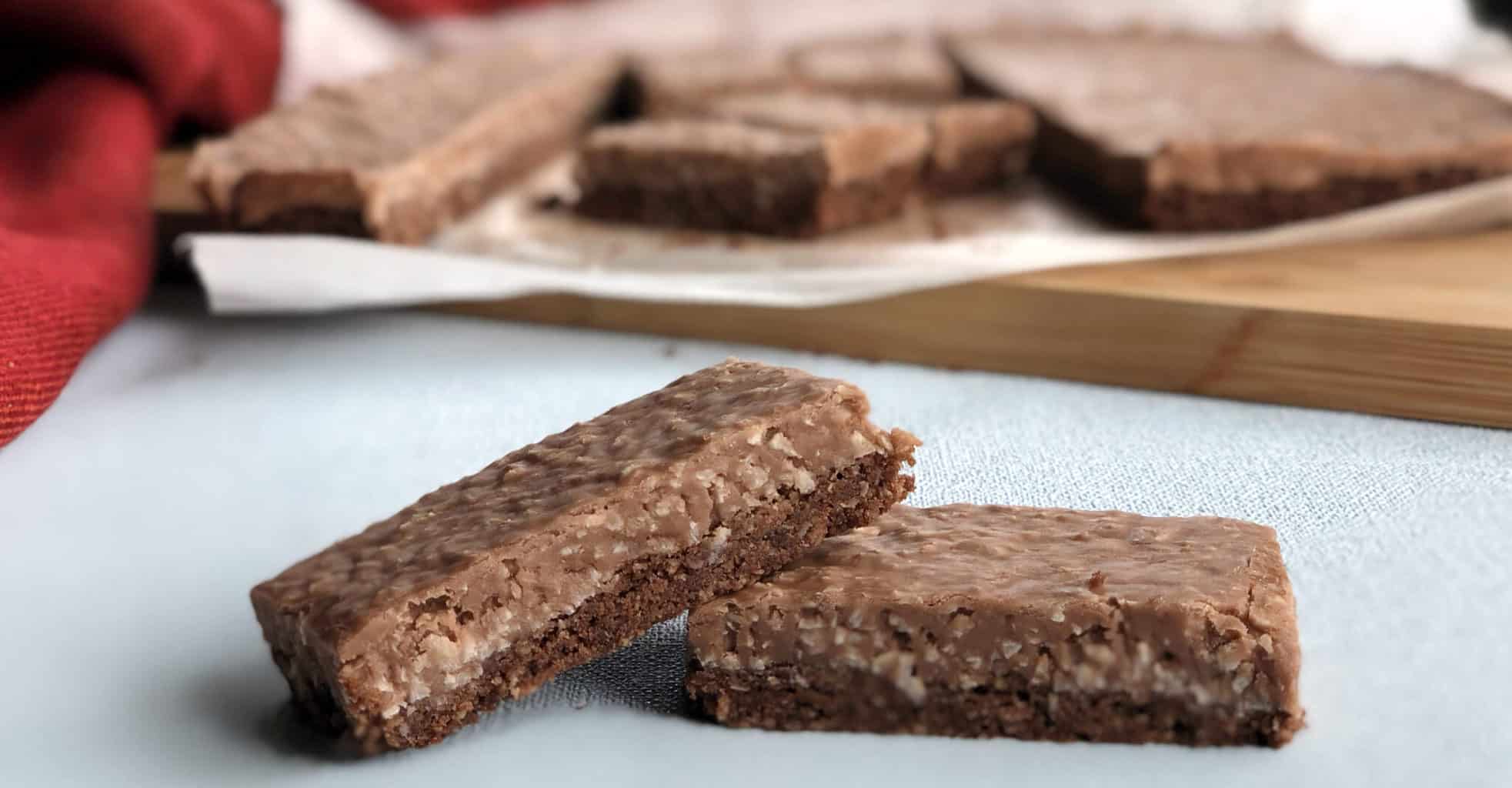 If you love the look of this Coconut Rough Slice then check out these other easy classic slice recipes below
The classics are always the best!
I hope you love this easy recipe too.
How easy is that! Such a lovely classic slice, I hope to continue to bring you more of these lovely recipes over the years.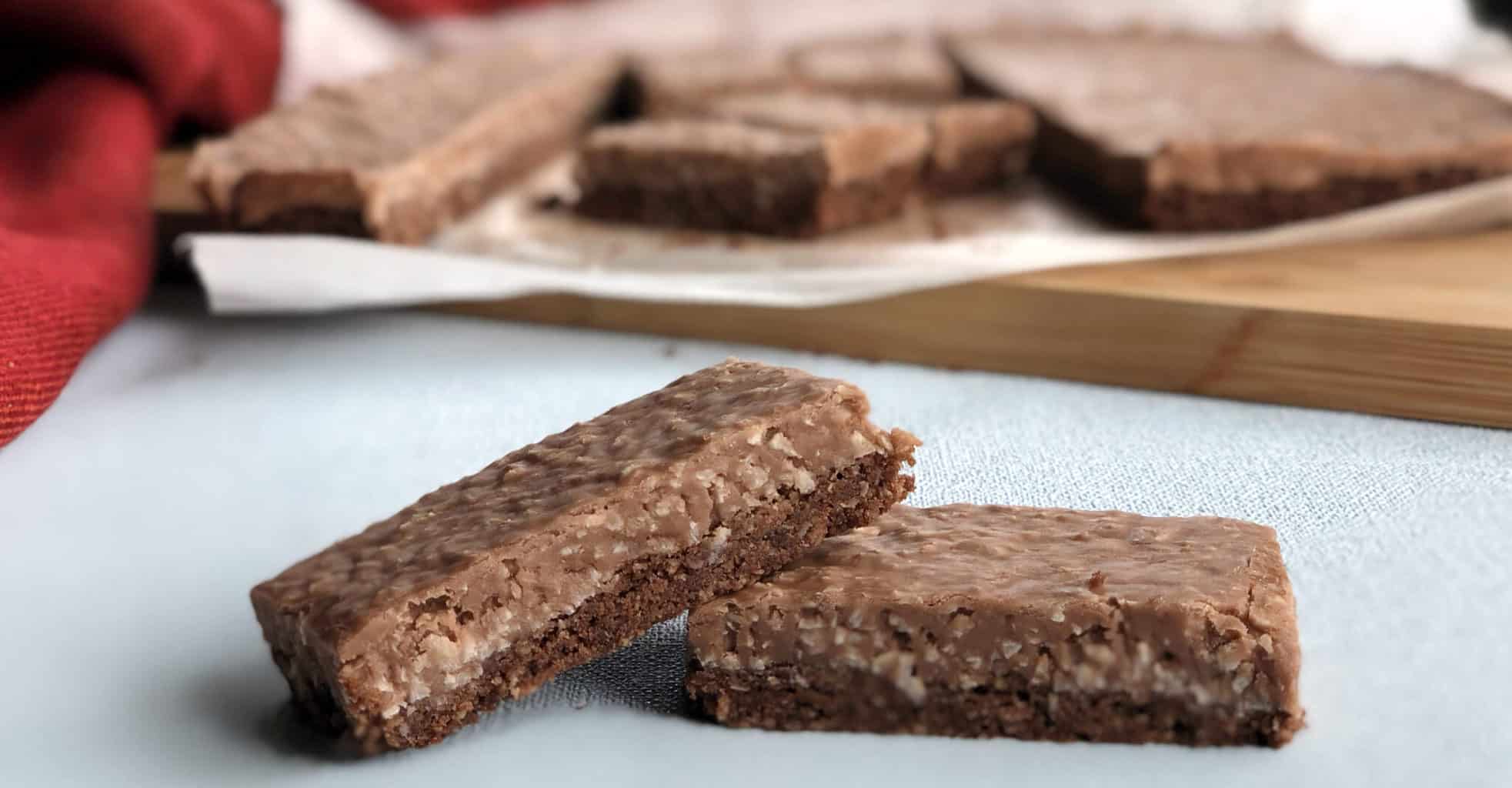 Thank you so much for stopping by to check out this recipe. Please also follow me on Facebook or Instagram and you can be one of the first to receive my new recipes by subscribing via email in the link below.
Anna
Pin It! Pinterest