This delicious Potato & Leek Soup is definitely one to save, a lovely flavoursome soup that is so simple to make.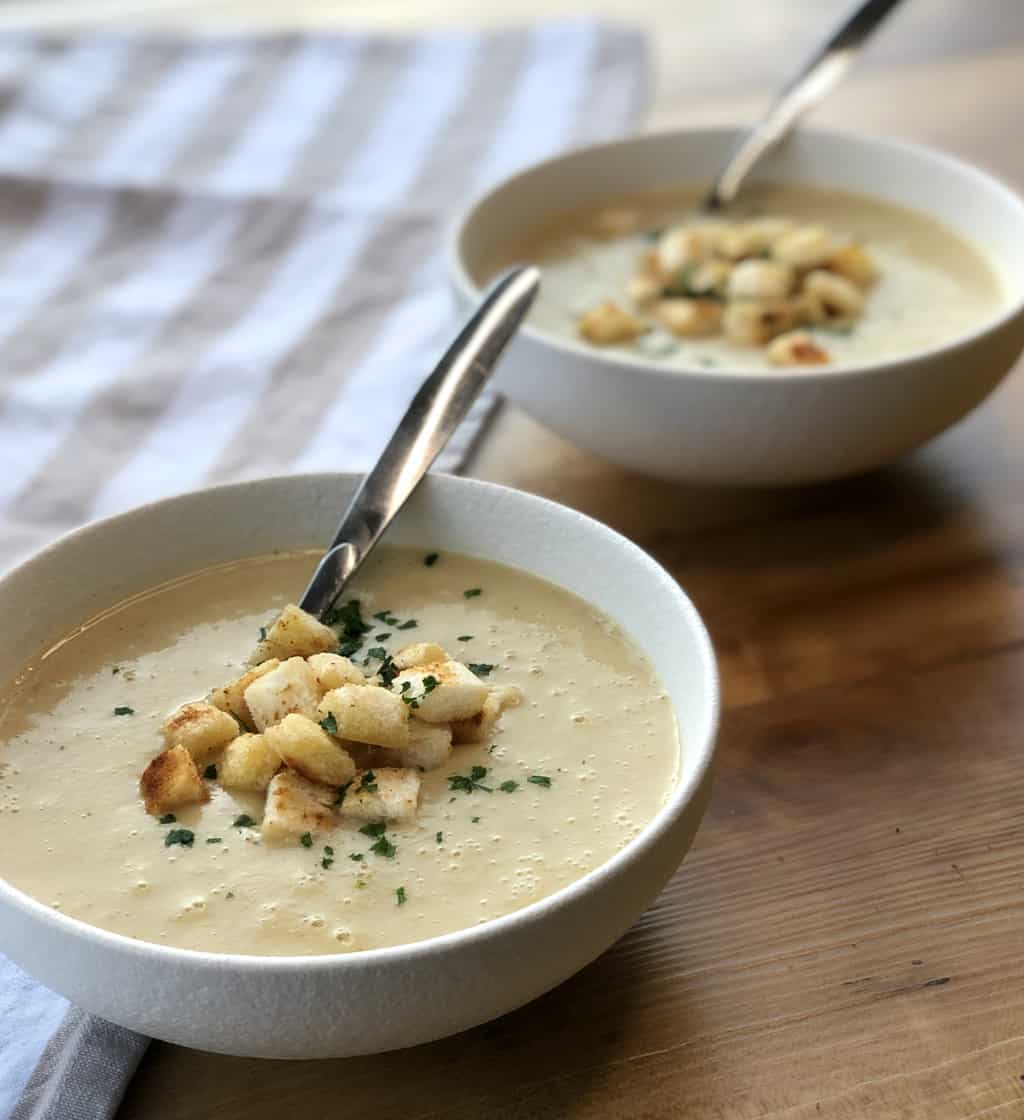 I love making soups in the slow cooker, once the ingredients are prepared it is a totally hands off process. Let the slow cooker do the magic of infusing the flavours and cooking the ingredients to perfection.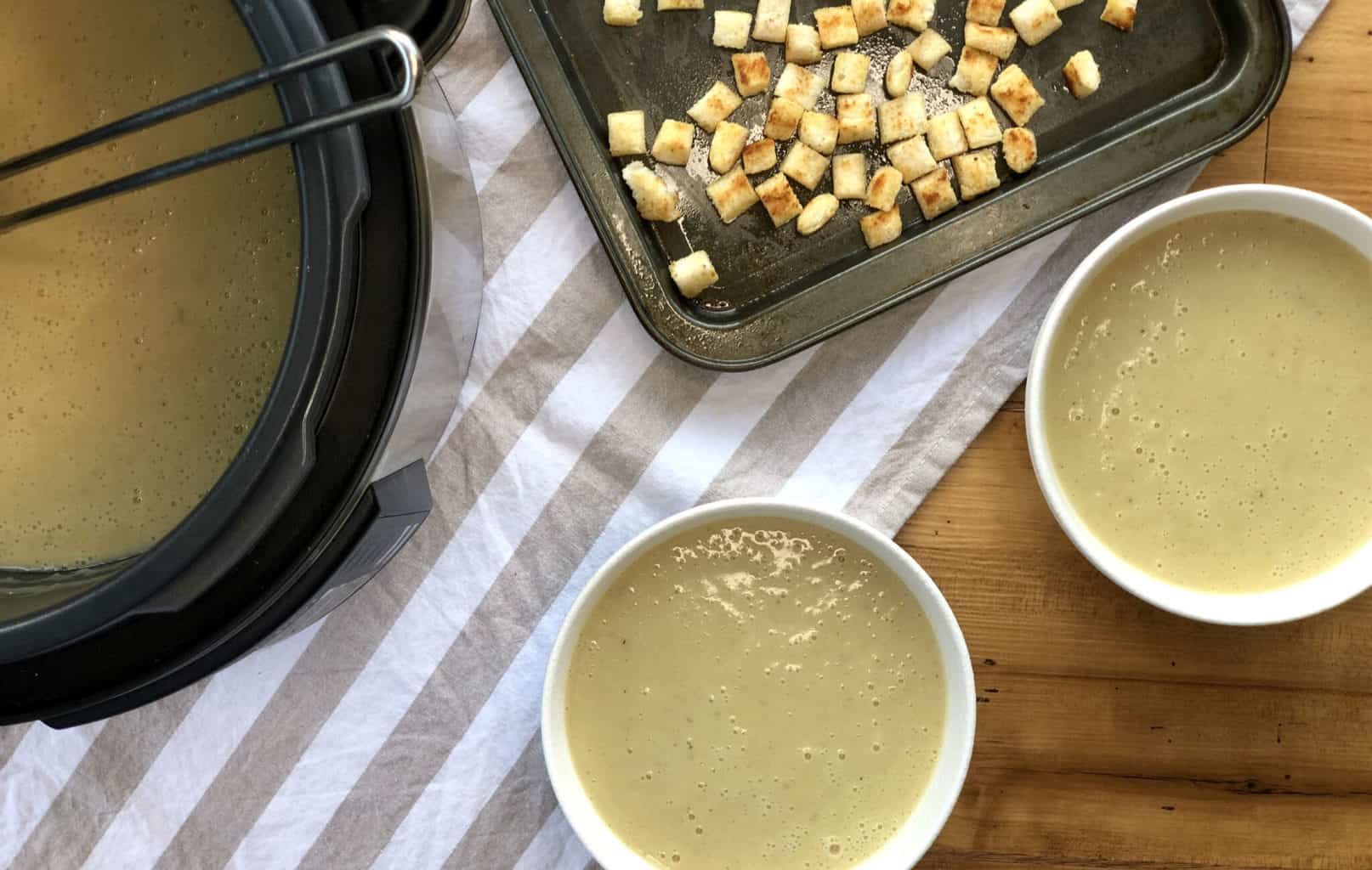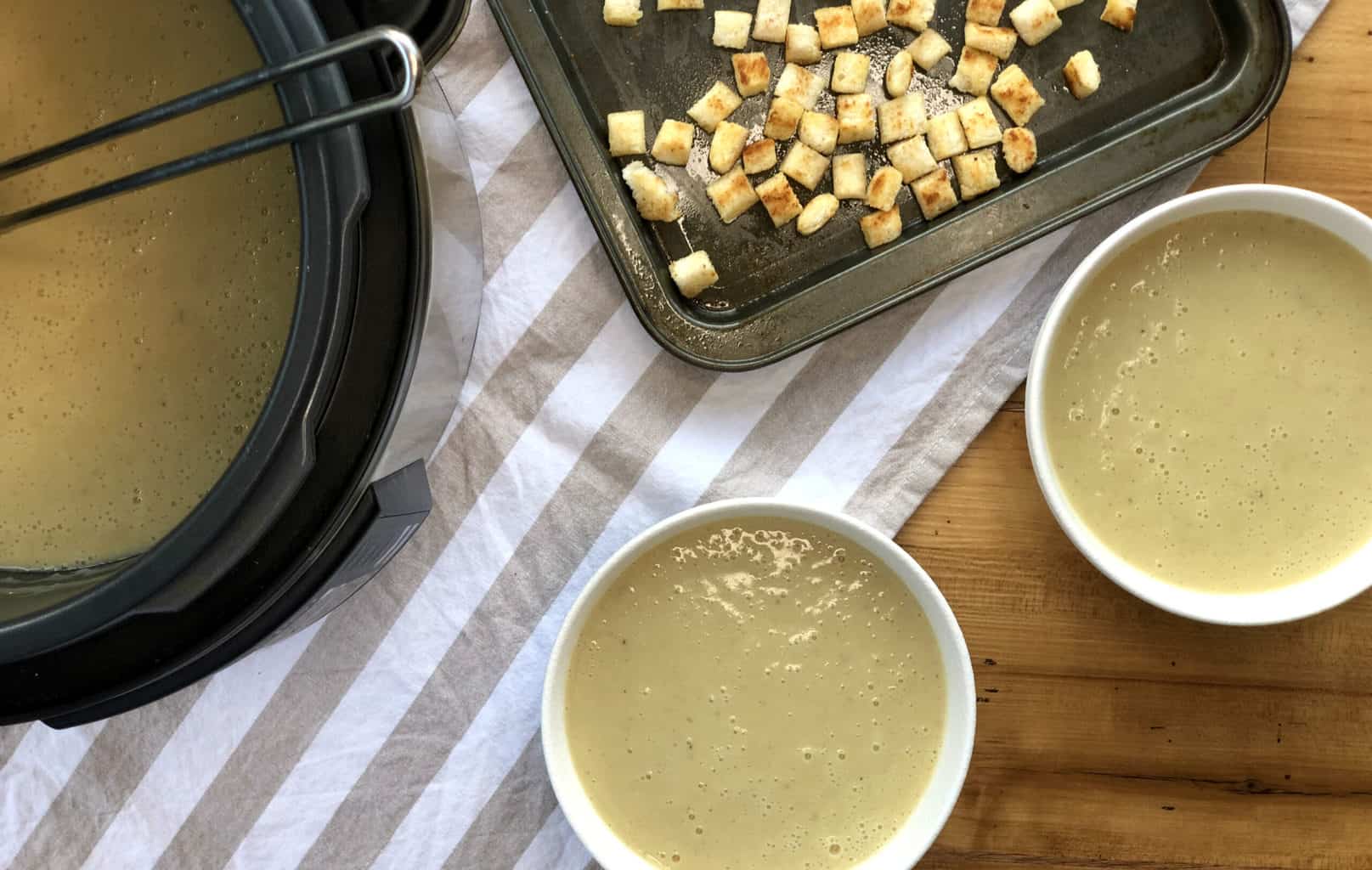 I have partnered with Countdown Supermarkets to share with you an easy meal that comes in under $20. This definitely fits that bill, and best of all it goes a long way! With over 8 cups of soup for our family this lasts two meals.
The ingredients for this come in at just over $16 which I think for a large serving of such a luxurious tasting soup is great! Using Countdown's range of products really keeps our weekly grocery budget in check.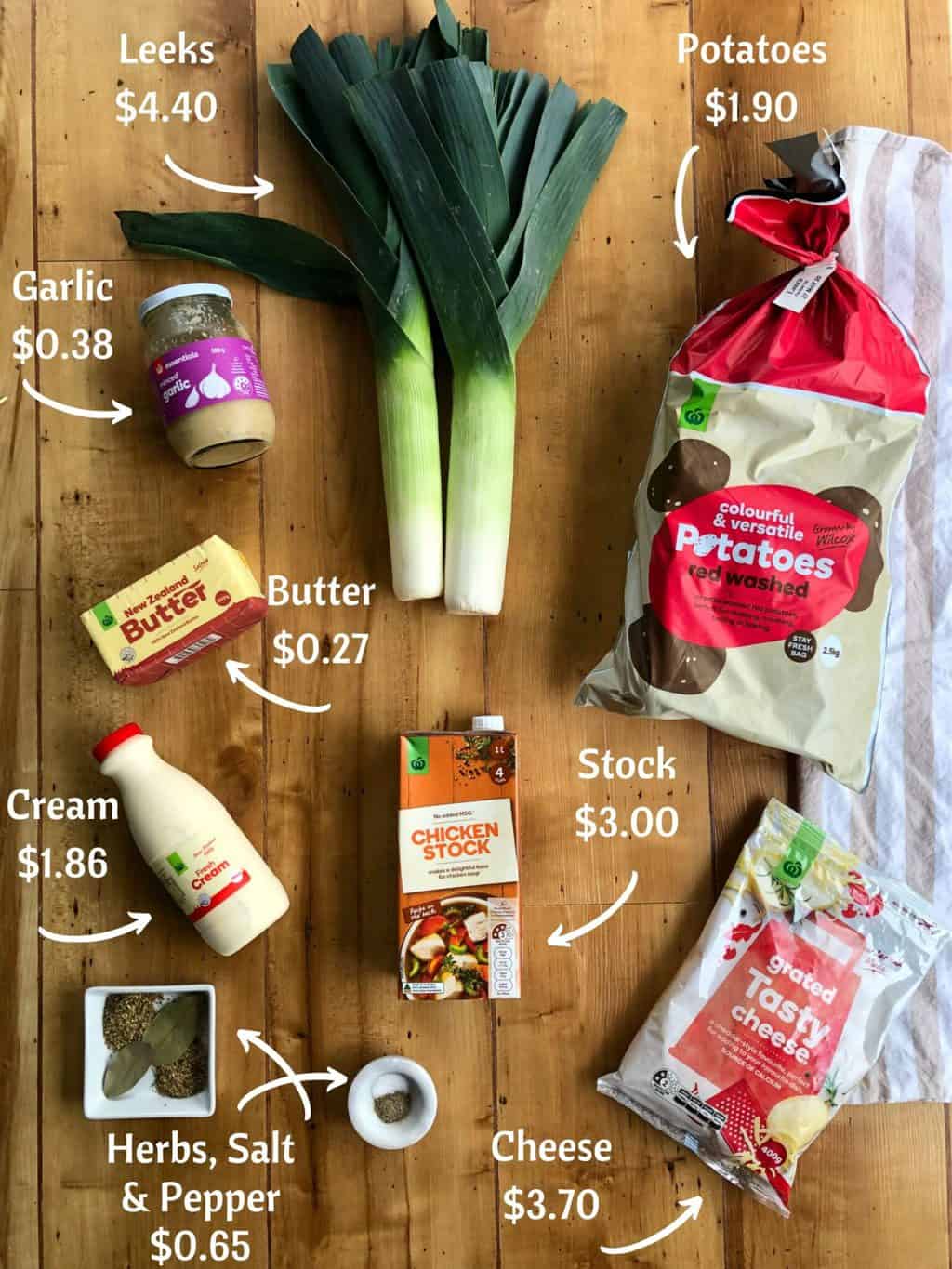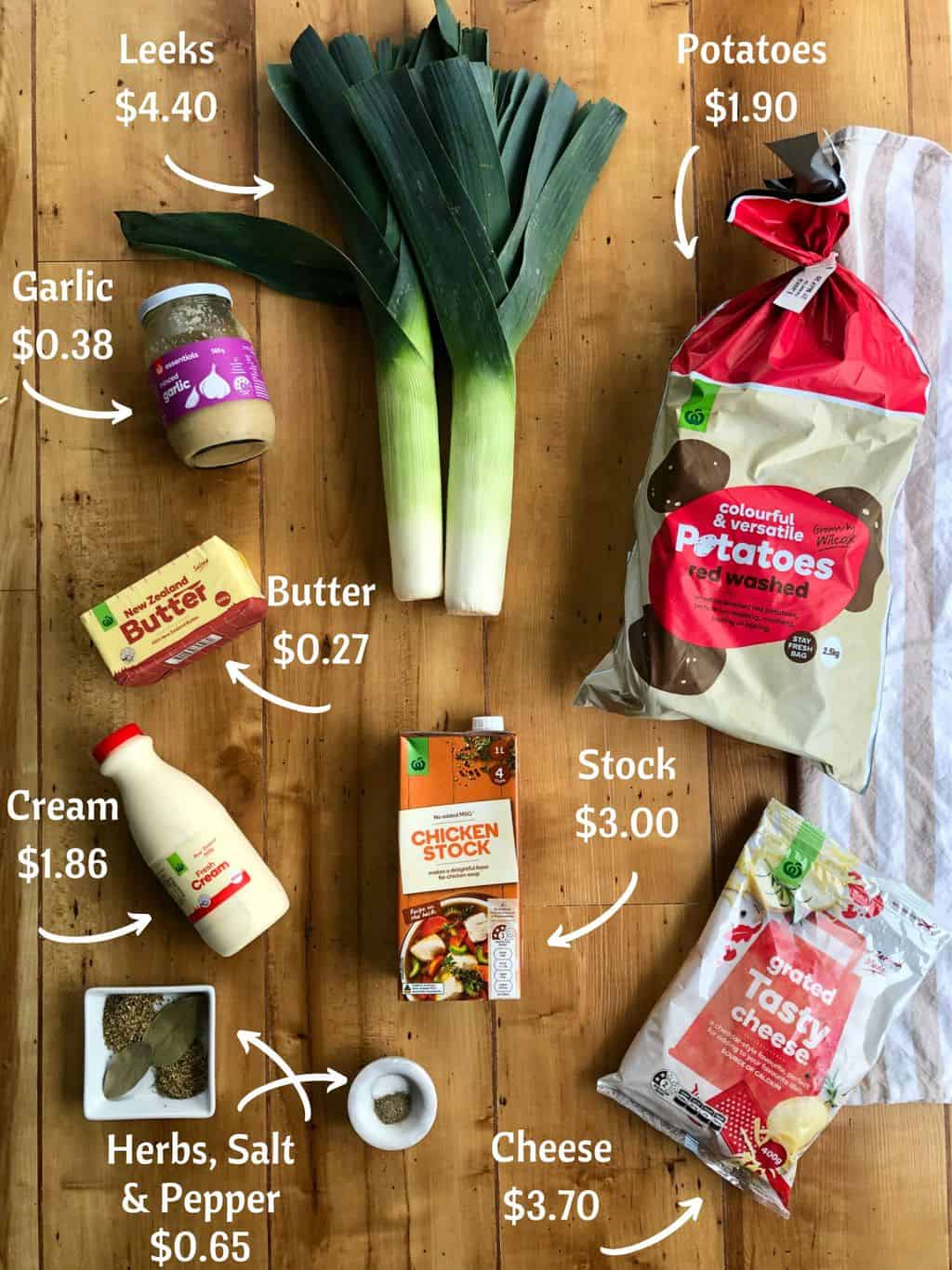 Potato and Leek is a classic soup combo, I have added the usual extras such as garlic and chicken stock. Once it has cooked I add cream and cheese to really lift the flavour.
The trickiest part when working with leeks is that they are actually really dirty, especially in the upper part of the vegetable. The grit seems to get into every crevice and layer.

So cleaning it out well must be the first task. It's really easy to do, I simply slice it thinly then use a colander to hold the sliced leeks and run the leeks under running water while separating the layers with my fingers to ensure everything is rinsed thoroughly.
I do precook the leeks, to allow them to soften and take on the garlic flavour. The key here is to allow them to soften but not to colour, you can smell them begin to sweeten and lose that oniony smell.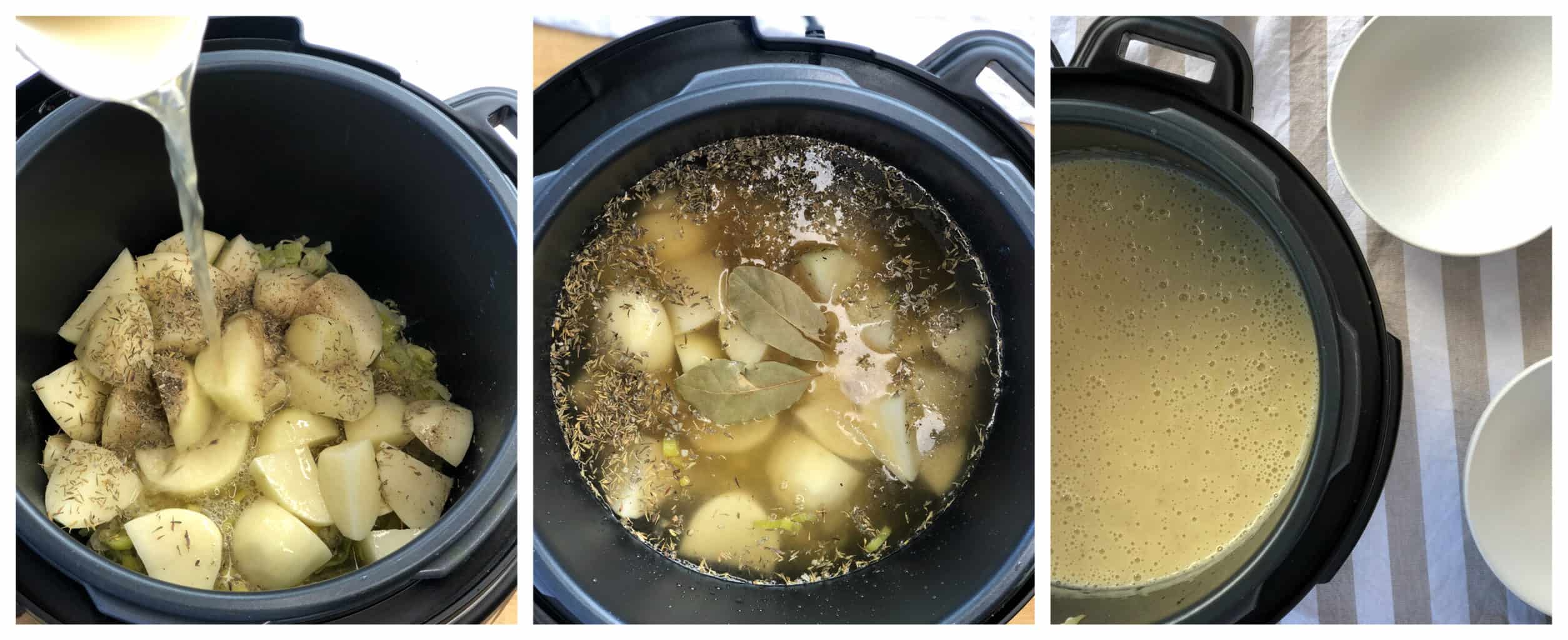 Then add all of this and the rest of the ingredients to the slow cooker. I cook mine for around 5 hours on low, but you can of course reduce this time on HIGH or use the pressure cook function if you have a multi cooker and you will have it cooked in under an hour.
There is some debate about potatoes being blended in a soup causing the soup to go "gluey" but you can use that to your advantage, it creates a creamy finish and so few potatoes are used compared to liquids that it works well here.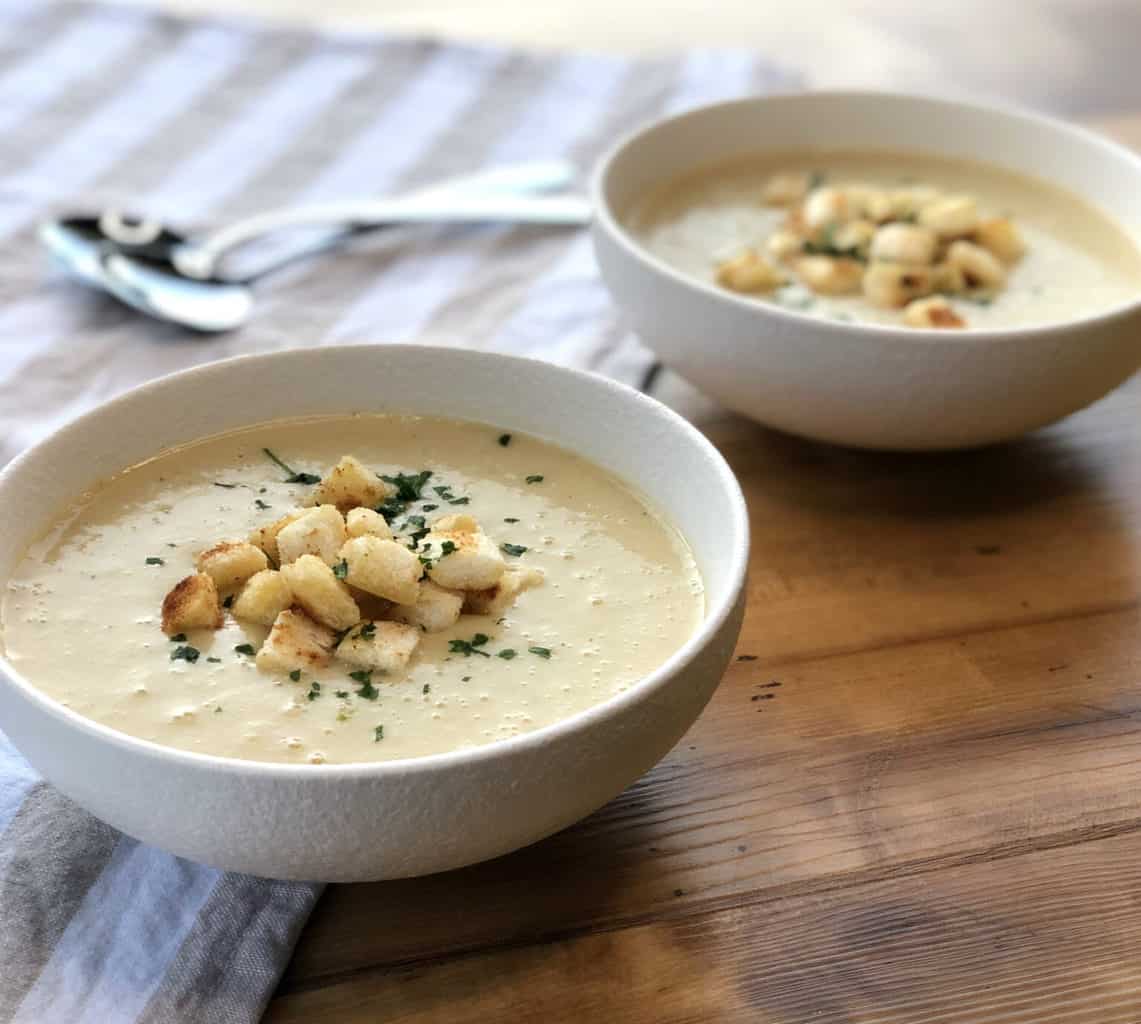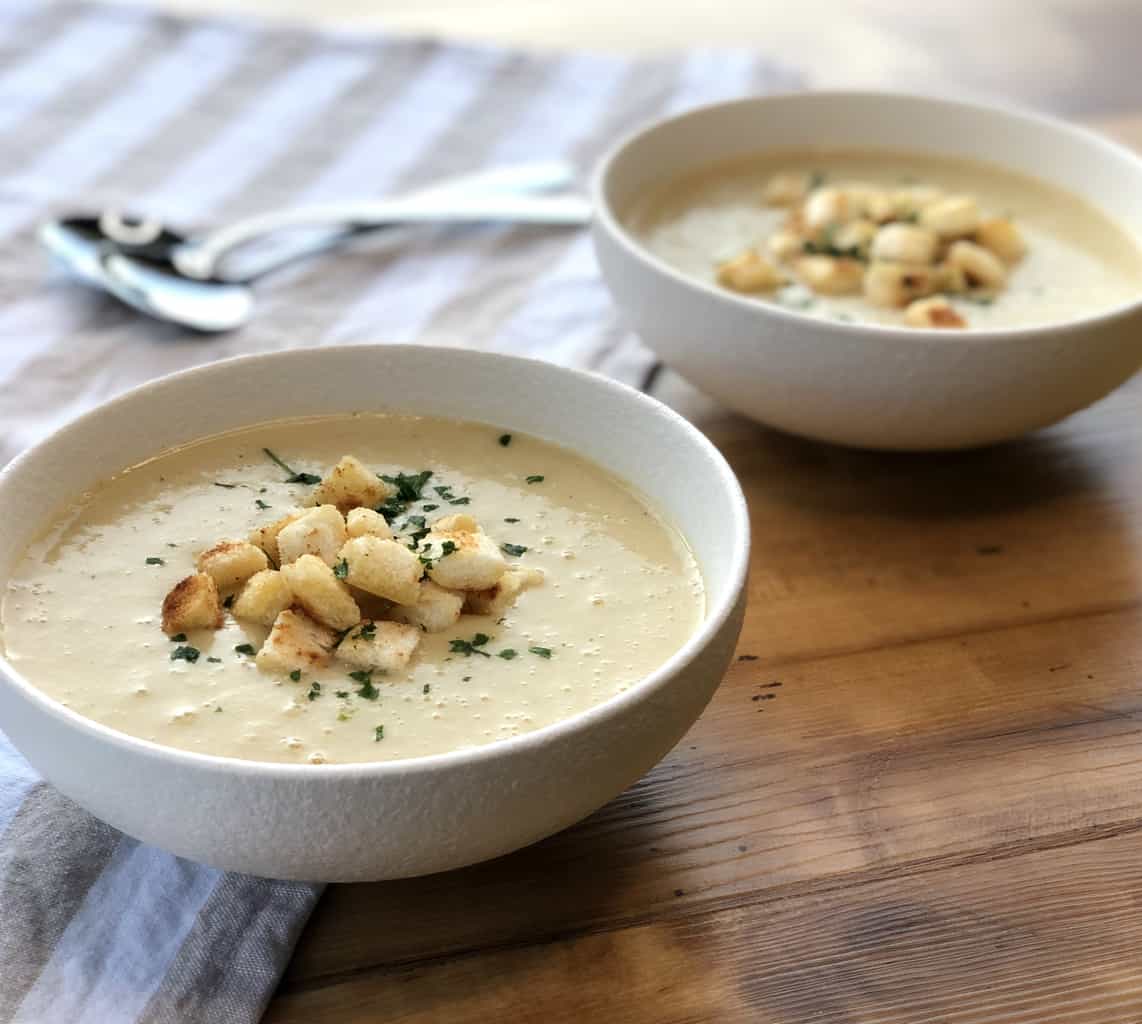 It is better to blend less than more to avoid the starch in the potatoes from breaking down too much. If you are in a fancy restaurant you may even find they don't blend the soup at all, rather pass it through a fine strainer. But we're all about easy here!
I finish this soup off with cream and cheese. This brings a lovely balance of flavours to the herbs and leeks. If you prefer a thicker soup you can also add a little cornflour at the end stage.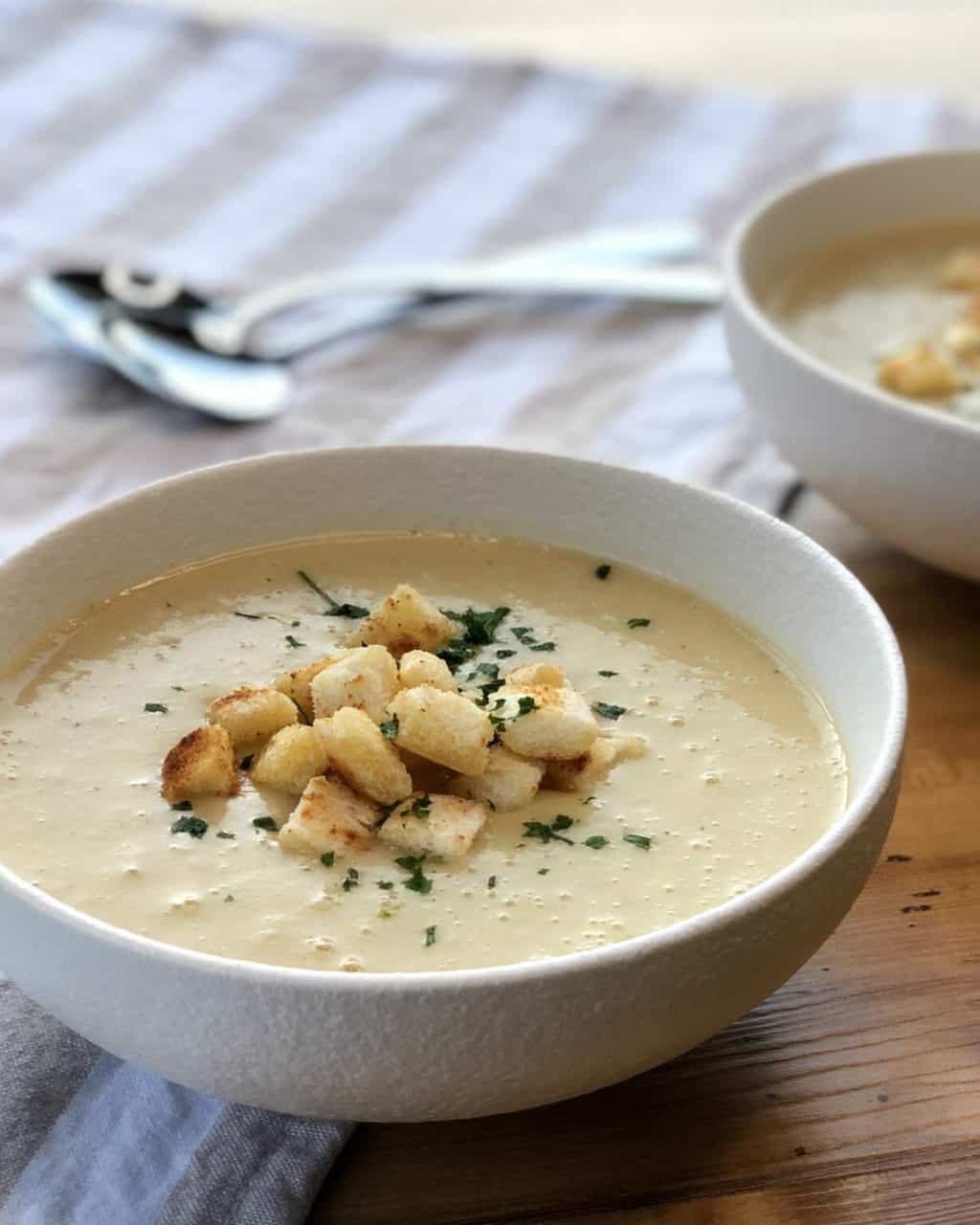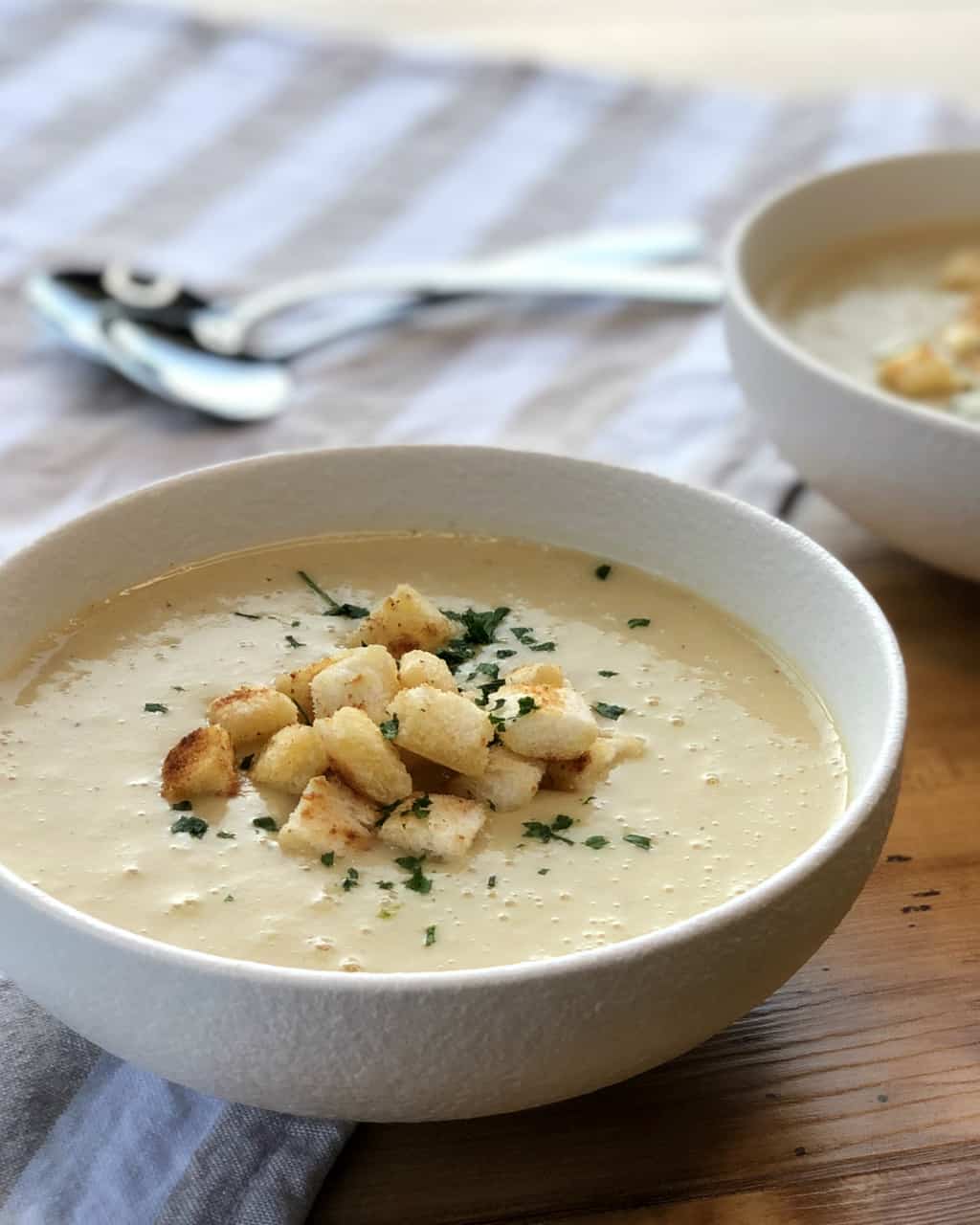 I have more slow cooker soups that I think you will love over on my second website, check them out and let me know which one you will make next
Click on the title below to go to the recipe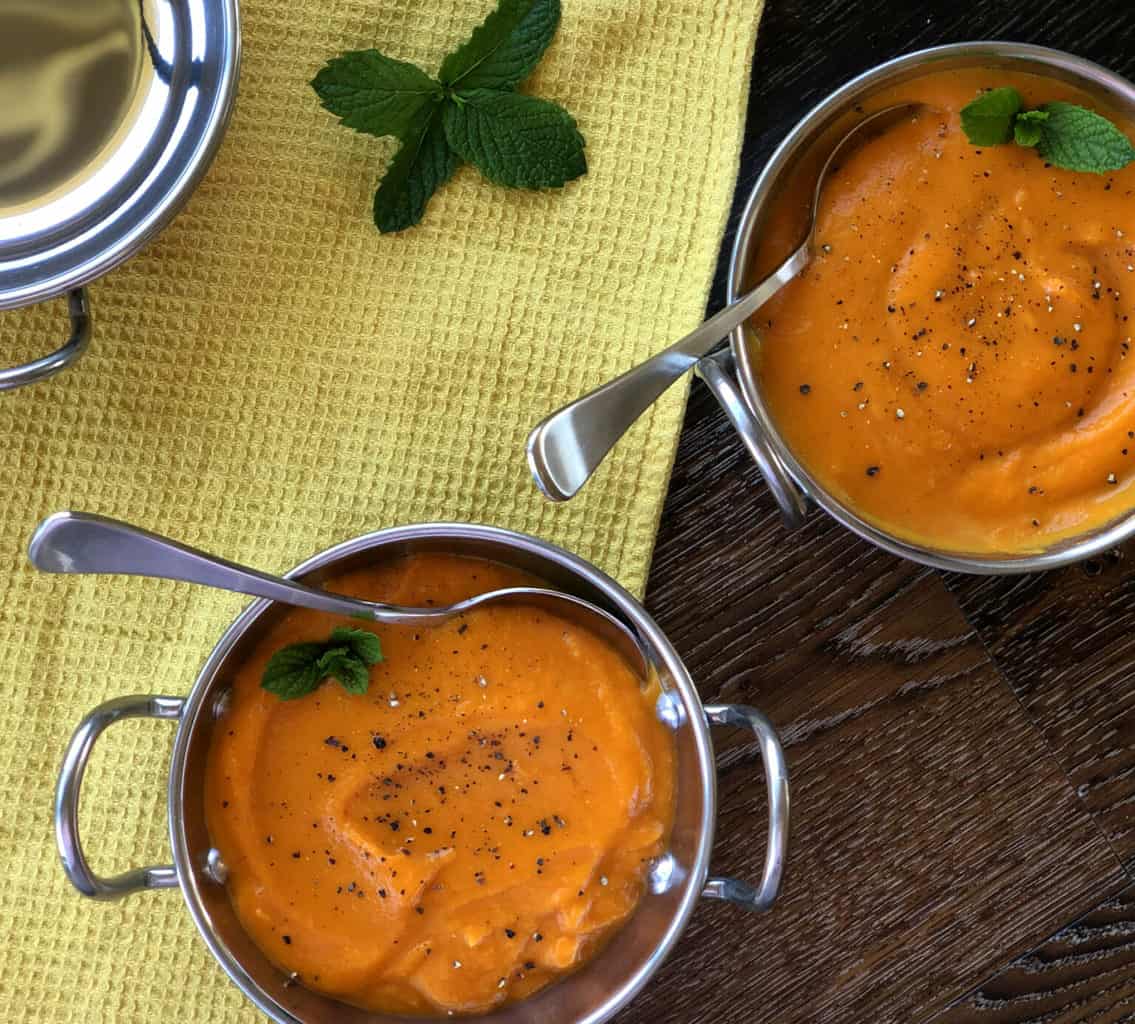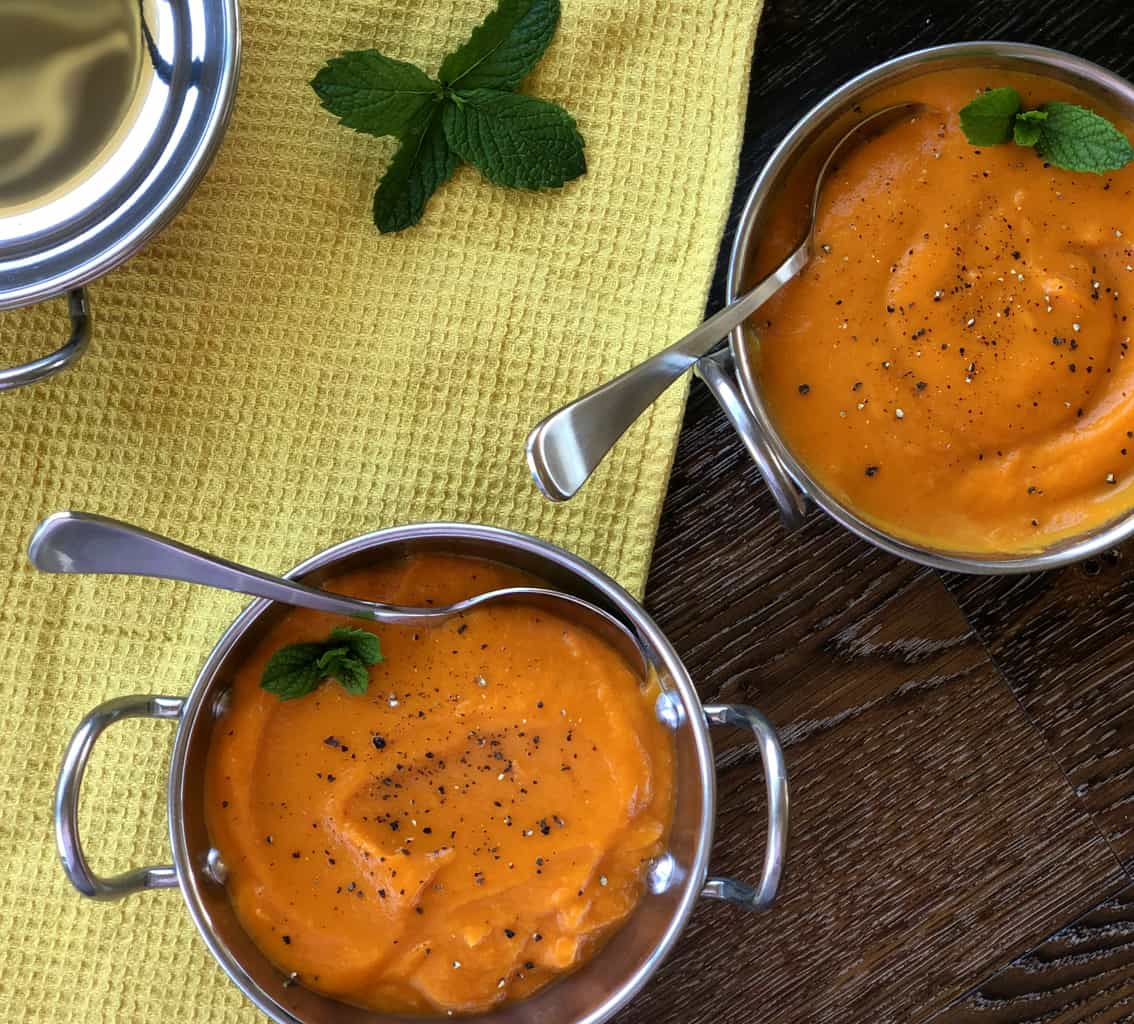 I have served the soup with croutons today, they are so incredibly easy to make. Using simply a piece or two of white bread. The more stale the better, and finely diced and cooked in a little butter on the stove top – so easy!
If your bread is fresh, once diced pop it in the oven to dry for only a few minutes before pan frying. Pan frying is easier than cooking in the oven as you can manage and watch the colour the croutons take on.
So onto the recipe, I think you will love this classic Potato & Leek Soup.
It is that easy! So quick to prepare but loaded with flavour. We love this soup.
You can find every ingredient I have used here today at your local Countdown. Be sure to keep an eye out for their own brand labels, these are often incredibly well priced and great quality.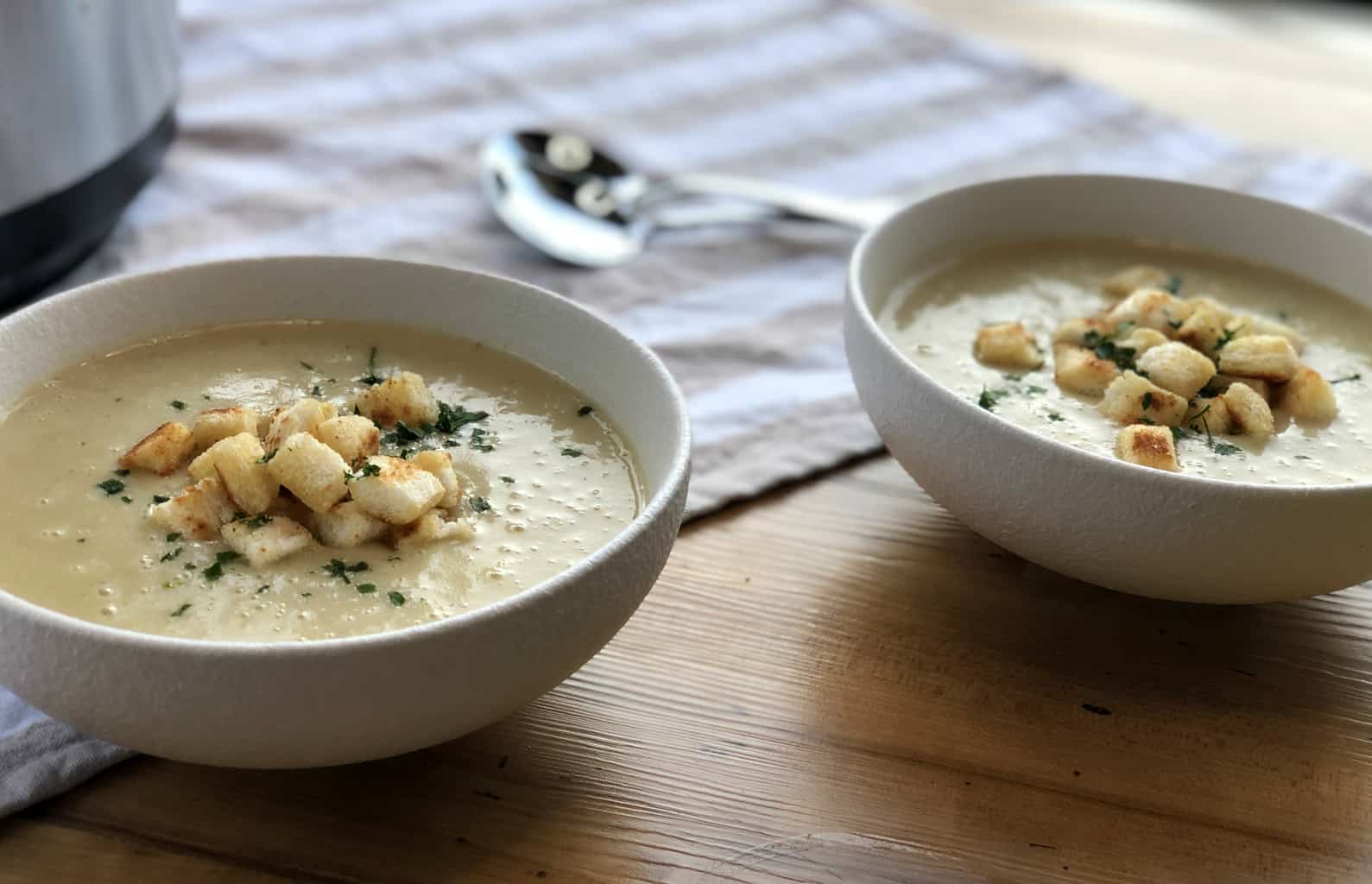 Thank you so much for stopping by to check out this recipe. Please also follow me on Facebook or Instagram and you can be one of the first to receive my new recipes by subscribing via email in the link below.
Pin It! Pinterest