This is such a lovely recipe, super simple and so delicious, perfect for a weekend lunch, here is my version of Bacon & Cheese Quiche with a lovely handmade crispy pastry.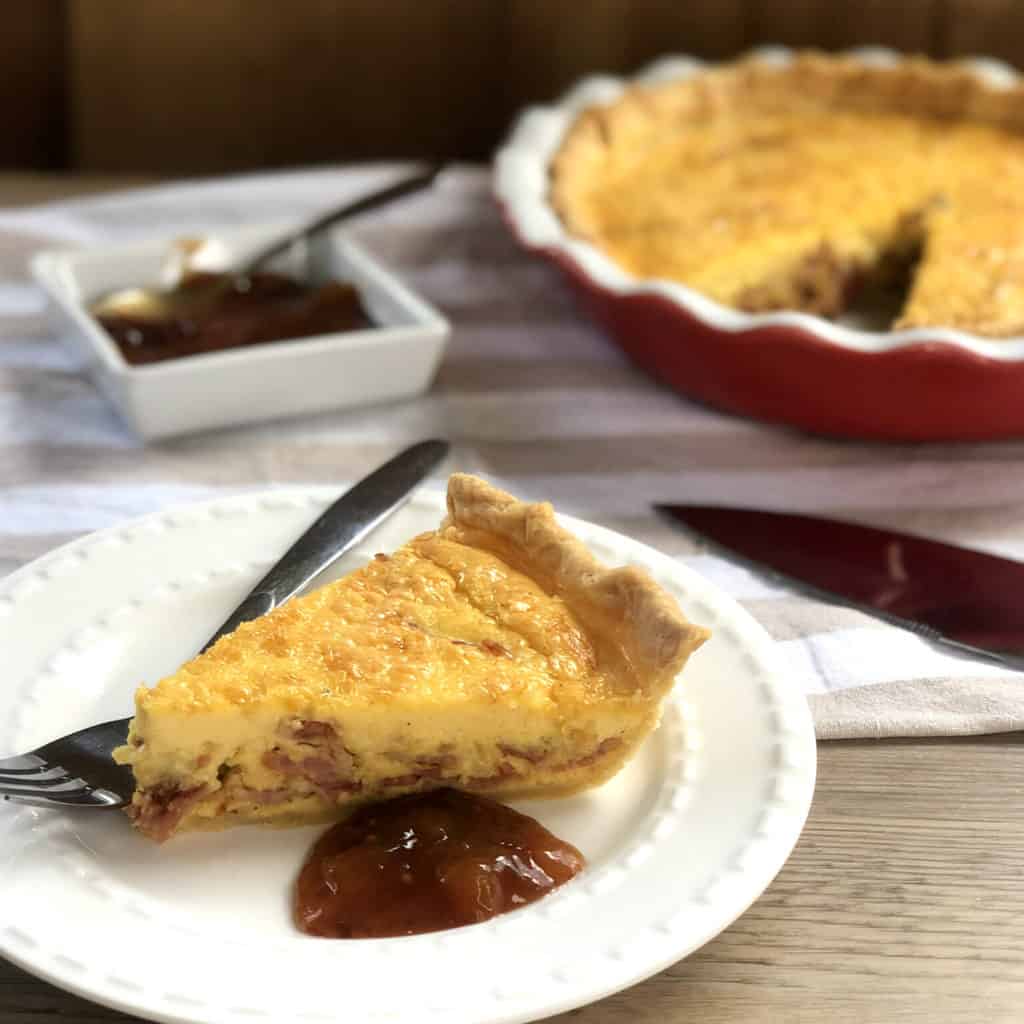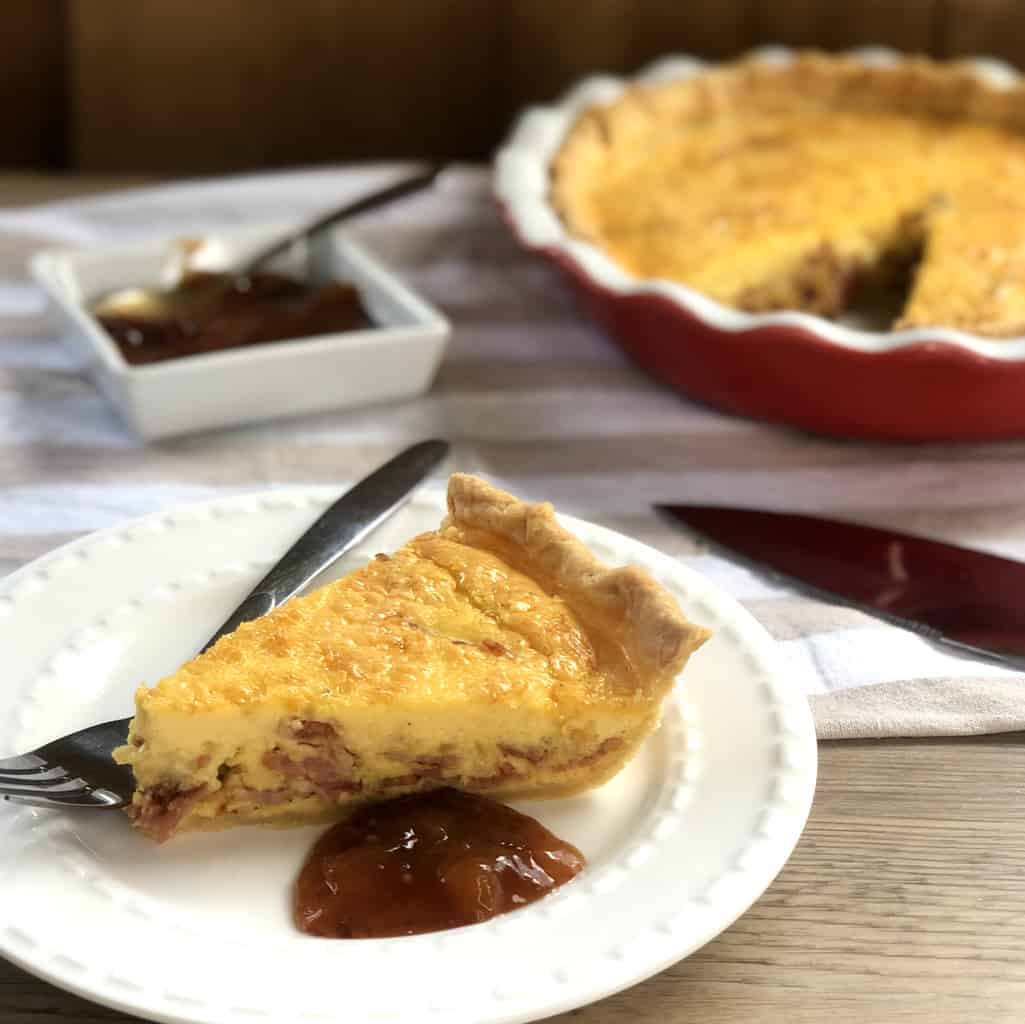 I love making quiche for a special lunch or easy dinner. This is my second version I am sharing today but it is the one we make the most often as it is just so simple. Just a few basic ingredients, plus a really versatile recipe you can add any extras you choose.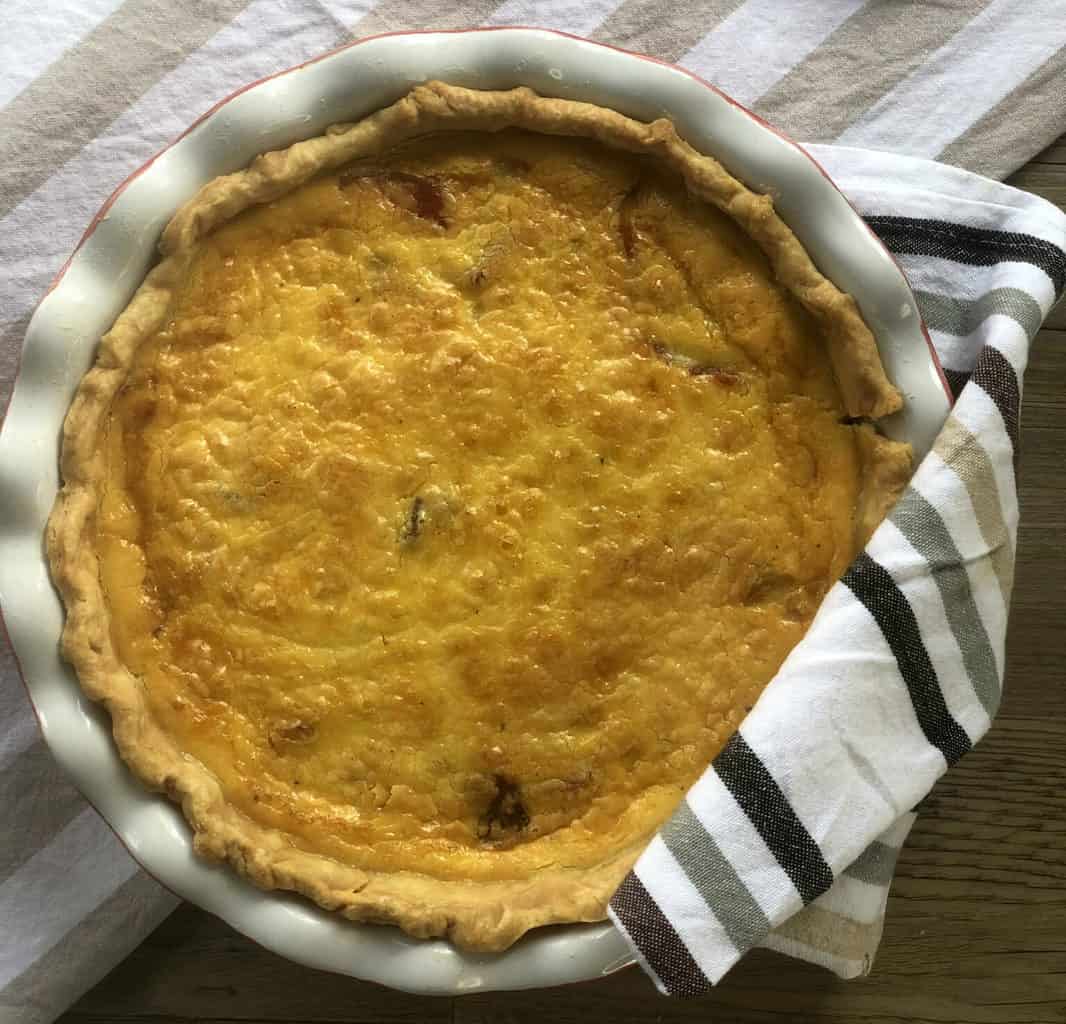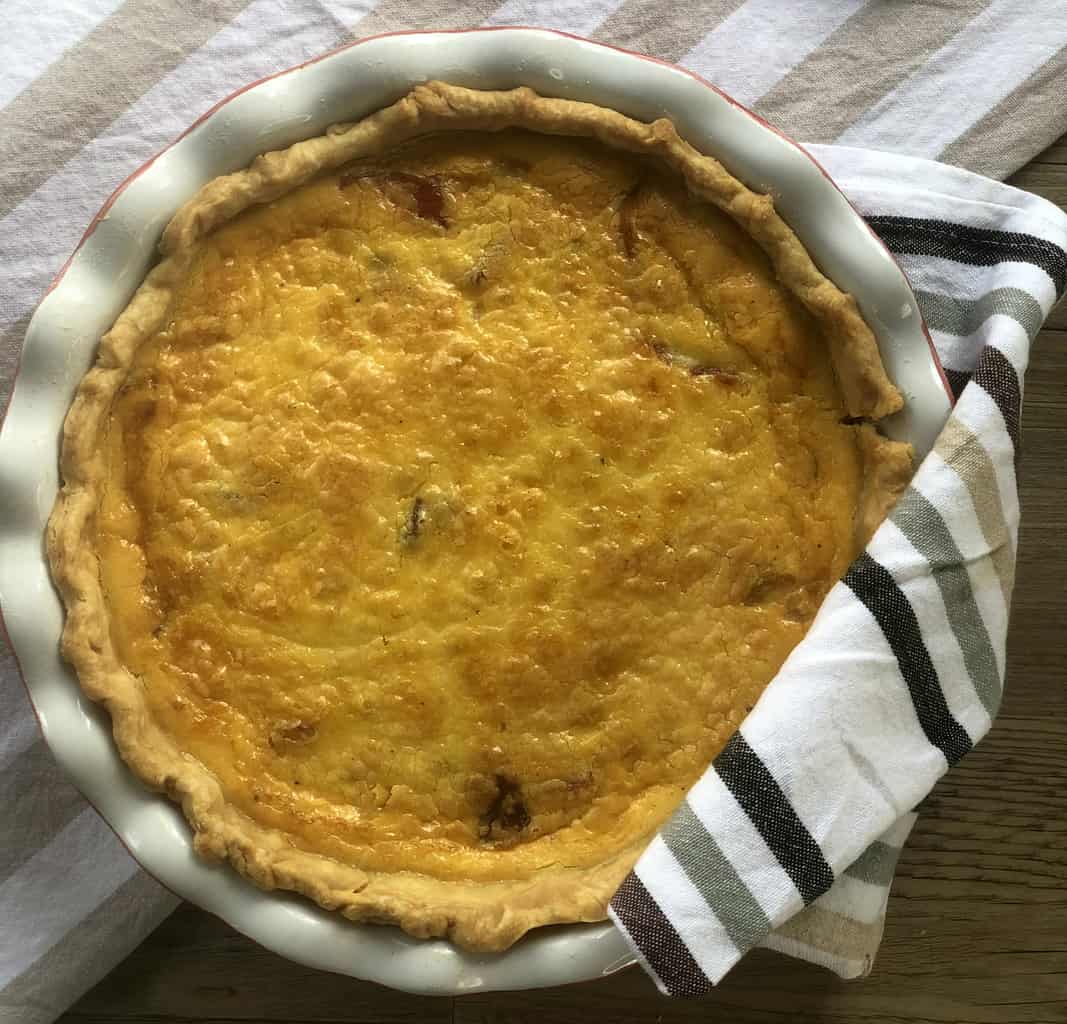 I have shared this today in partnership with NZ Pork as they want us to let you know that while we want to shop local right now, we also need to support our New Zealand farmers by purchasing locally grown New Zealand pork. And of course New Zealand bacon is delicious!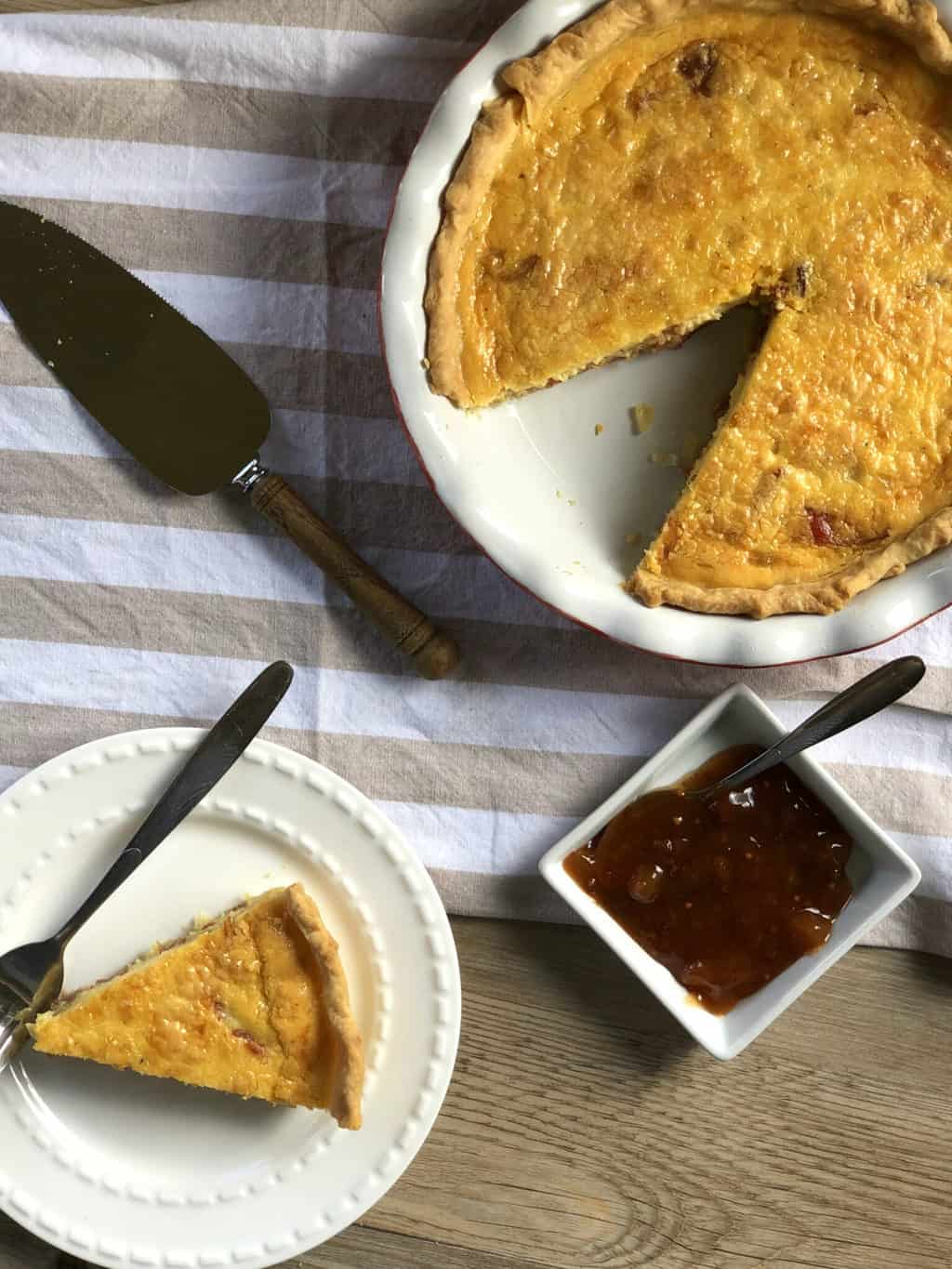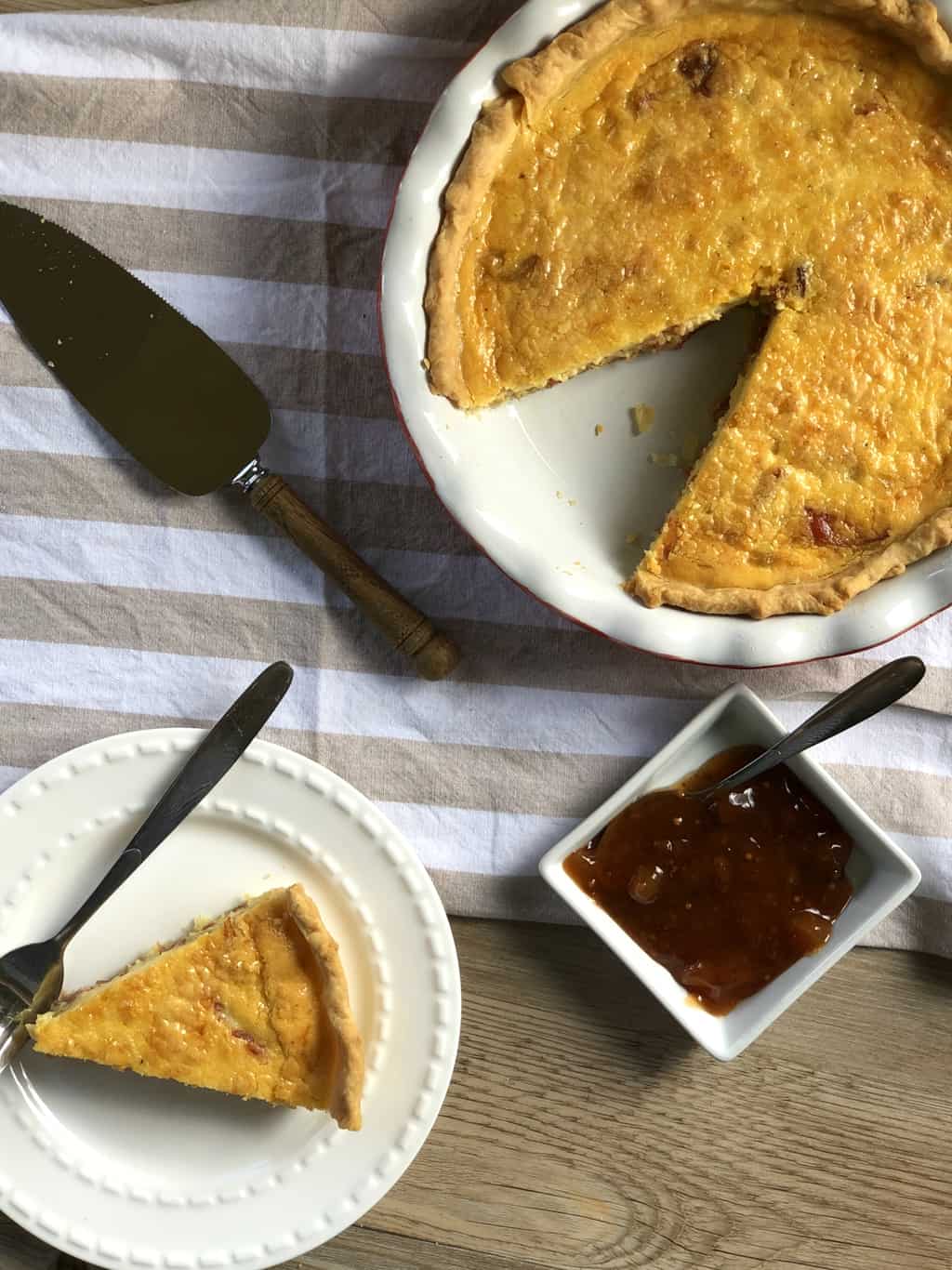 It can be tricky to know if the bacon you are buying is from New Zealand. There are a couple of things you can keep an eye out for – the Born & Raised in New Zealand (PigCare) or 100% New Zealand Bacon on pack labels.

According to history despite the name Quiche sounding very french the original recipe came about in the 1600's in Germany, it did then progress to France. Originally it was described as "an open pie with a filling consisting of an egg and cream custard with smoked bacon. It was only later that cheese was added to the quiche Lorraine."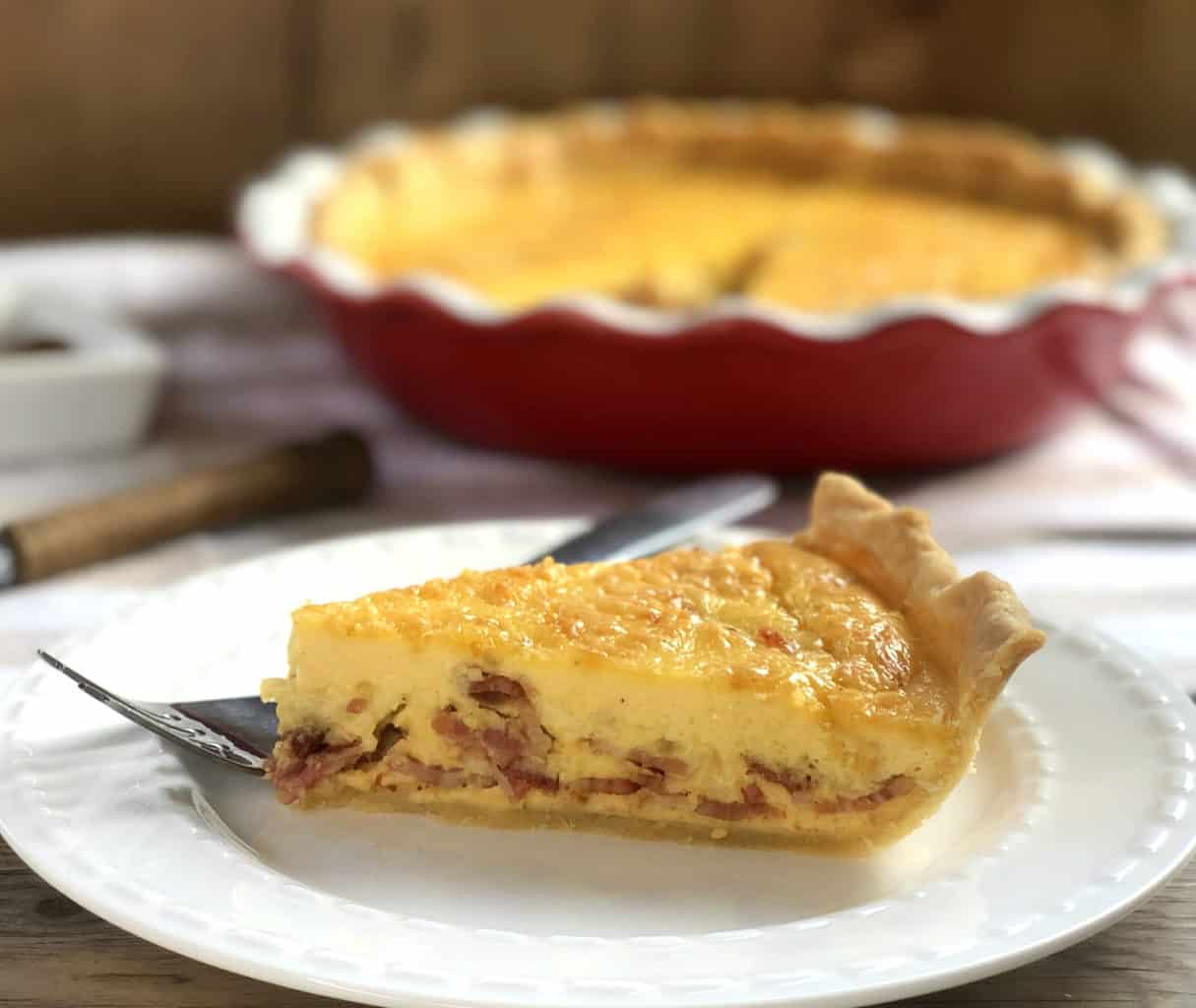 I have loaded this one with cheese, using Tasty cheese which is a vintage aged cheddar with a lovely strong taste, but consider using a Gruyere or any other strong cheese you love. Definitely include Parmesan if you can as it adds such a lovely creaminess to the finished product.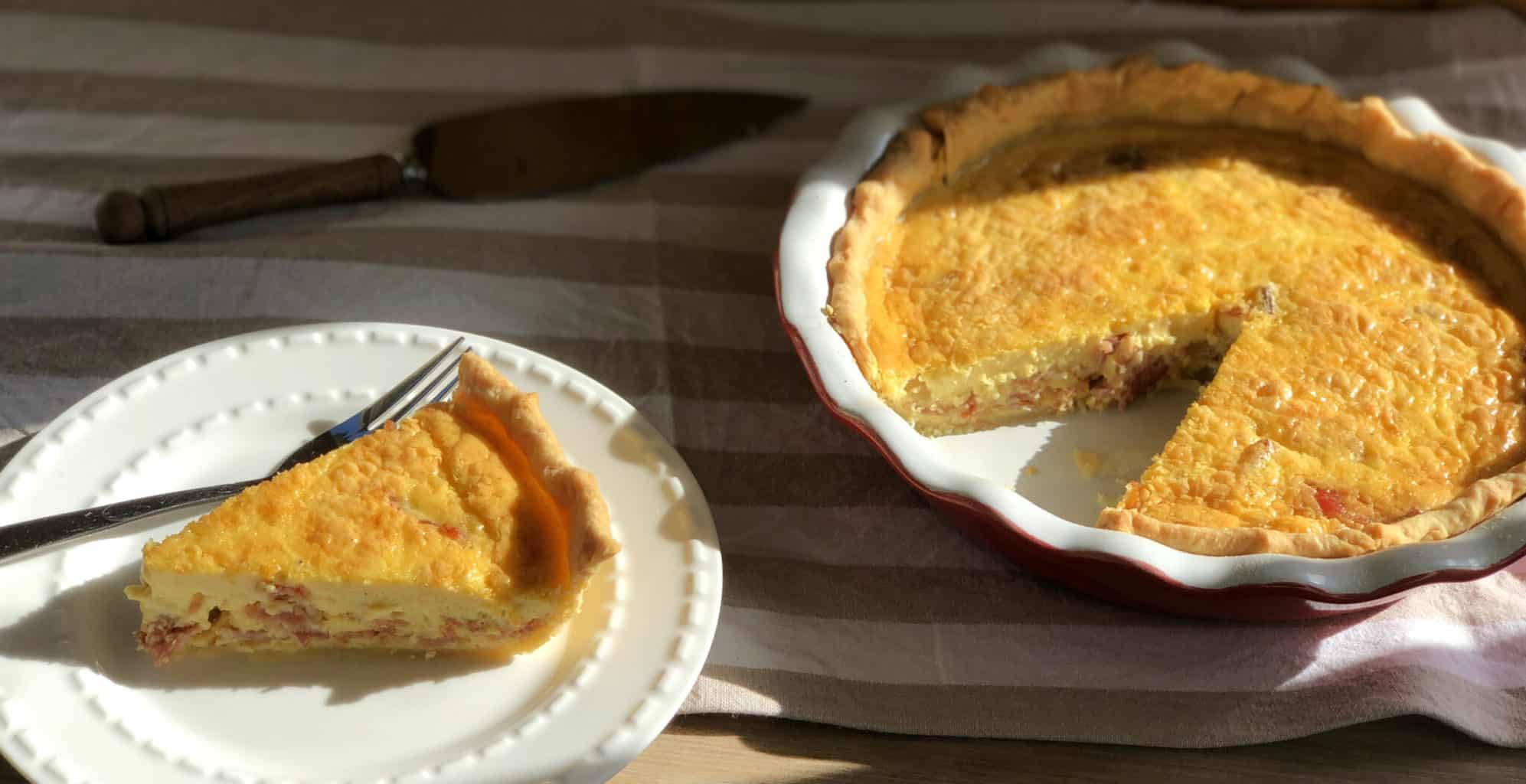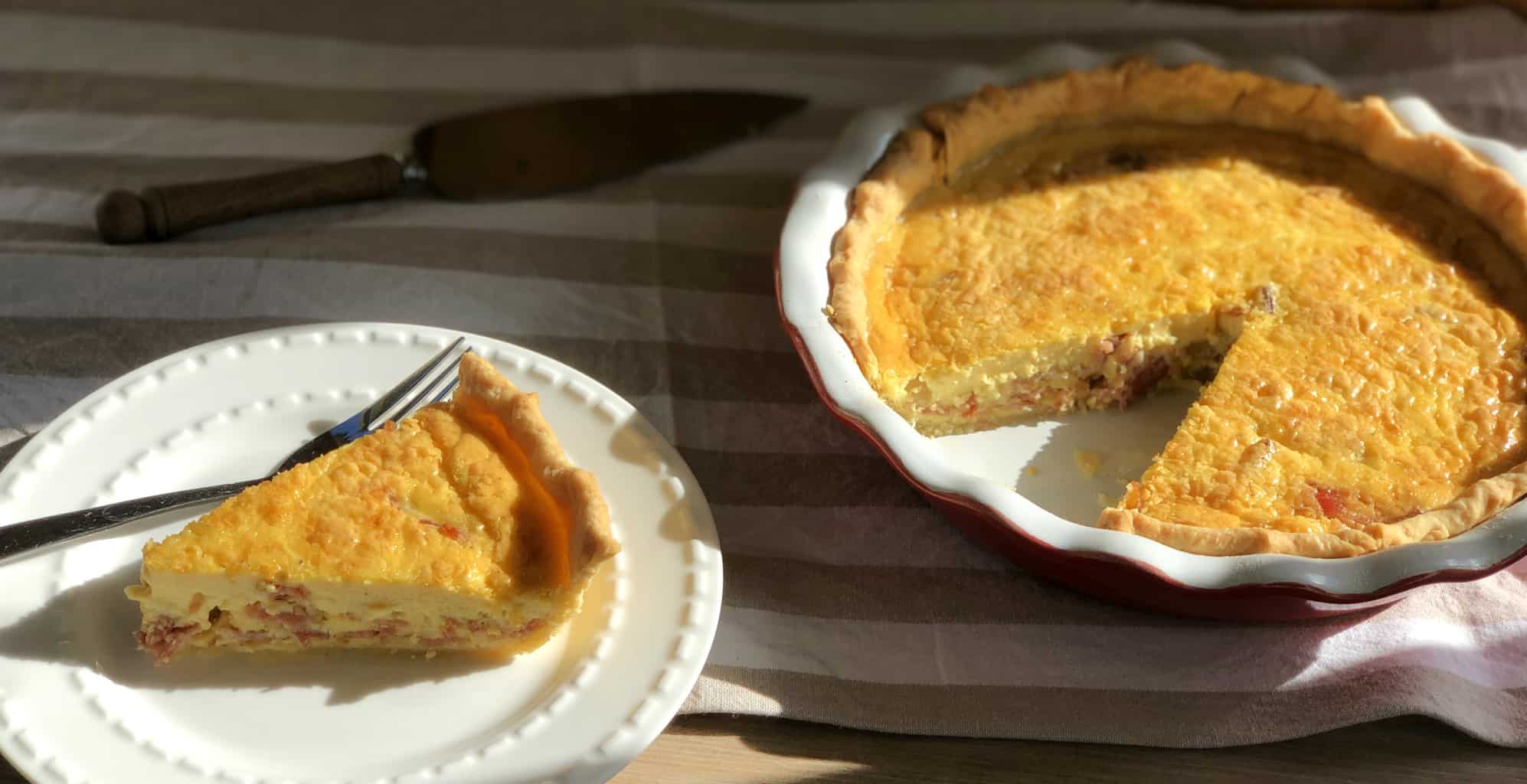 I have used a lovely easy crispy pastry for this recipe, making it from scratch is incredibly simple and only takes a few minutes to make. You will need a food processor to make this step super simple and quick, honestly less than 5 minutes! Then you chill the dough before rolling and blind baking the base.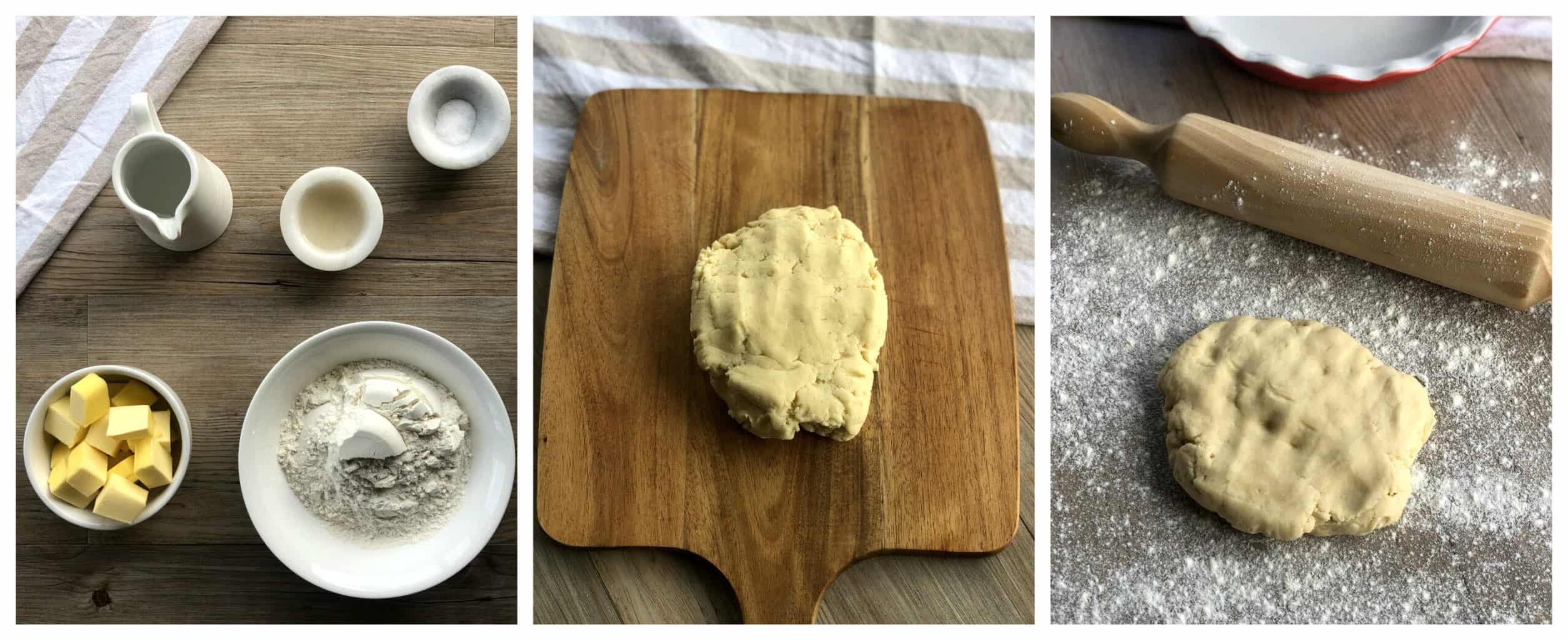 The ingredients for the pastry for the Bacon & Cheese Quiche are as follows
Flour

Salt

Cold Butter

Ice Cold Water

Apple Cider Vinegar
You can definitely use a store bought pastry – a shortcrust pastry will be perfect, but of course I will recommend homemade!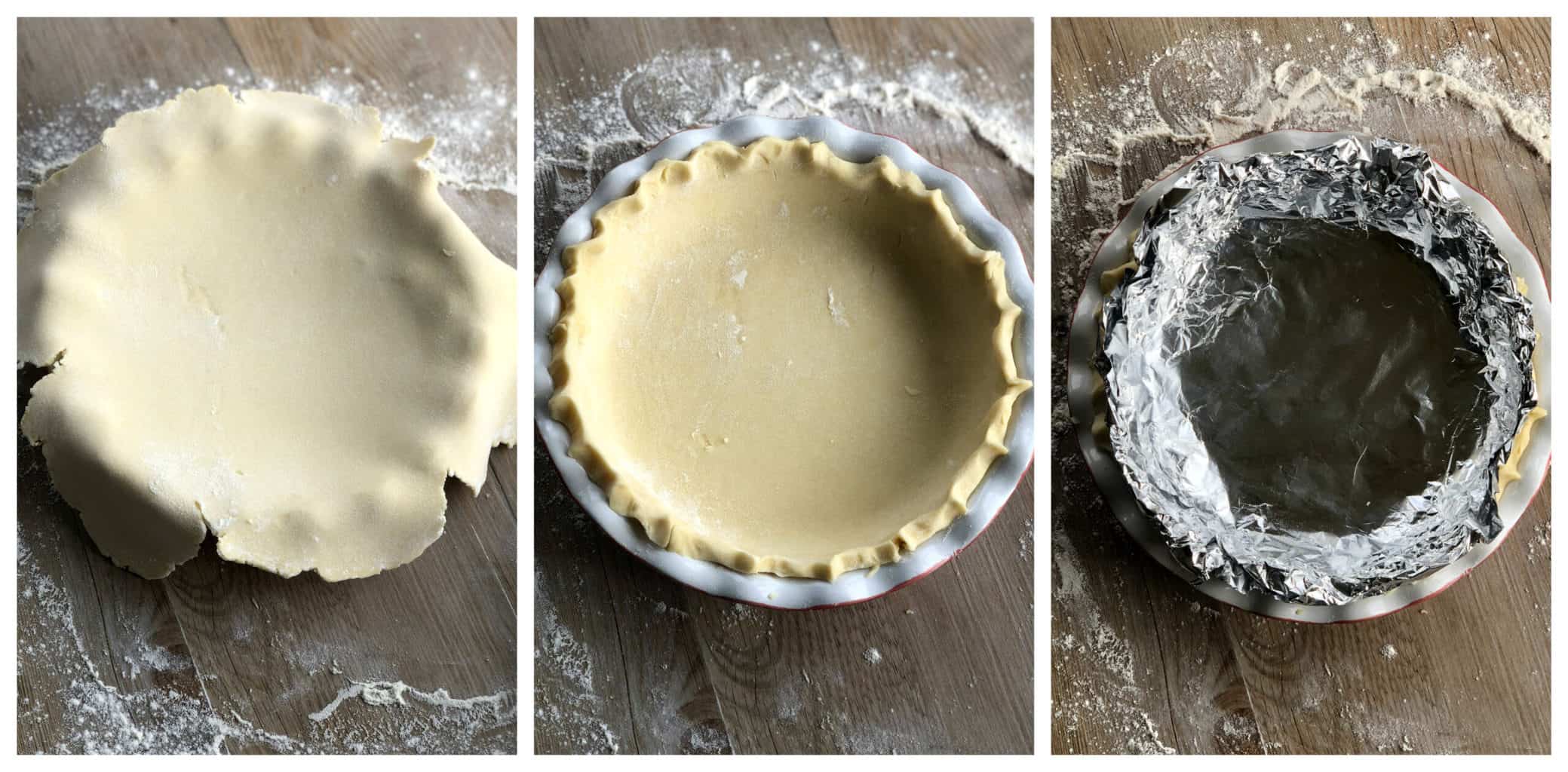 Blind-baking is so simple, I have some rice in the cupboard that I use just for this purpose, you can also purchase specific blind-baking balls, but I find this works just fine for me! Once I have prepared the pastry I add aluminum foil and fill this with rice to the top, this helps to hold the pastry in place and help avoid it shrinking.
I then store and reuse the rice for next time!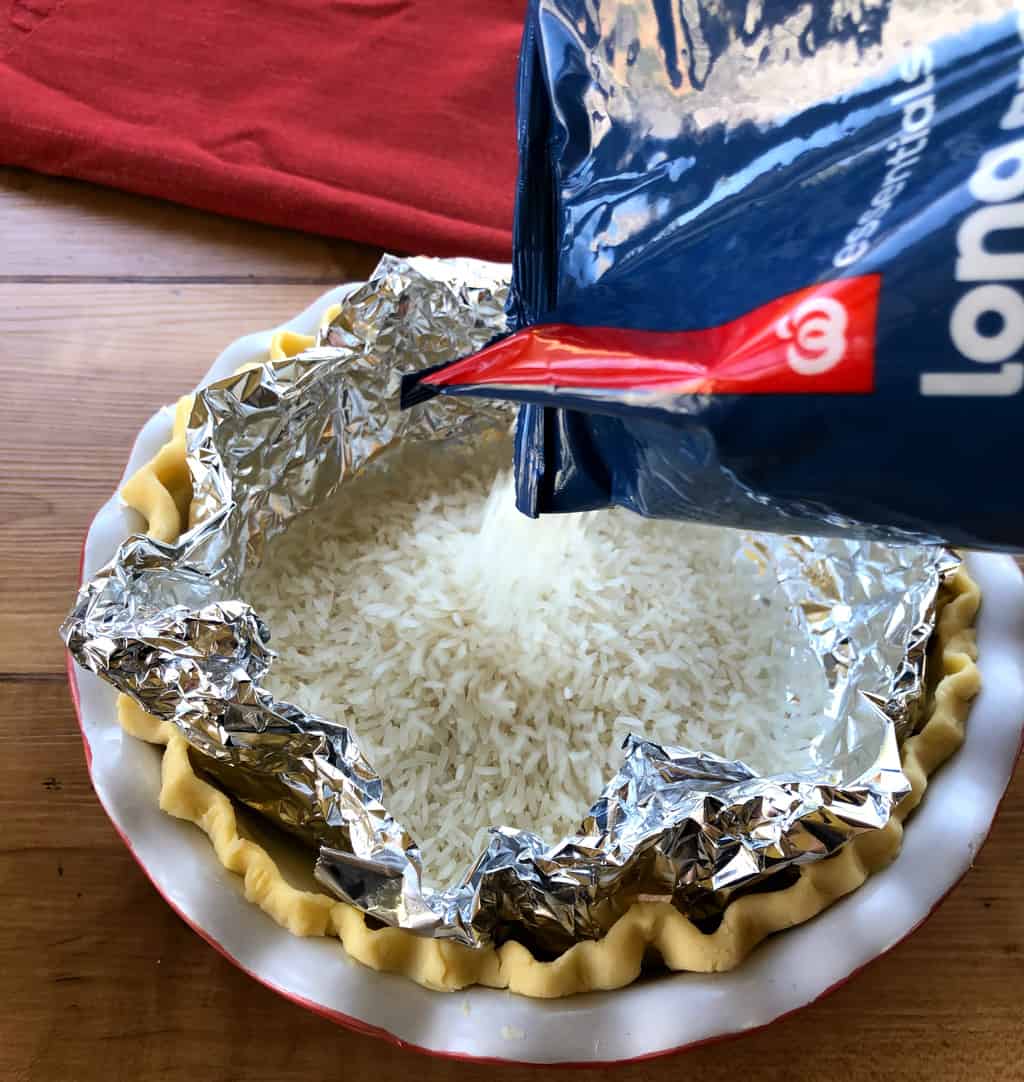 The filling is divine and so incredibly easy. It makes such a beautiful creamy quiche, you can add extra flavours as you desire, anything from herbs, to spinach would make it extra good! I just wanted to share the basics today to show you how easy it can be.
The Bacon & Cheese Quiche filling includes
Eggs

NZ Bacon

Cream

Onions

Salt & Pepper

Cheese + Parmesan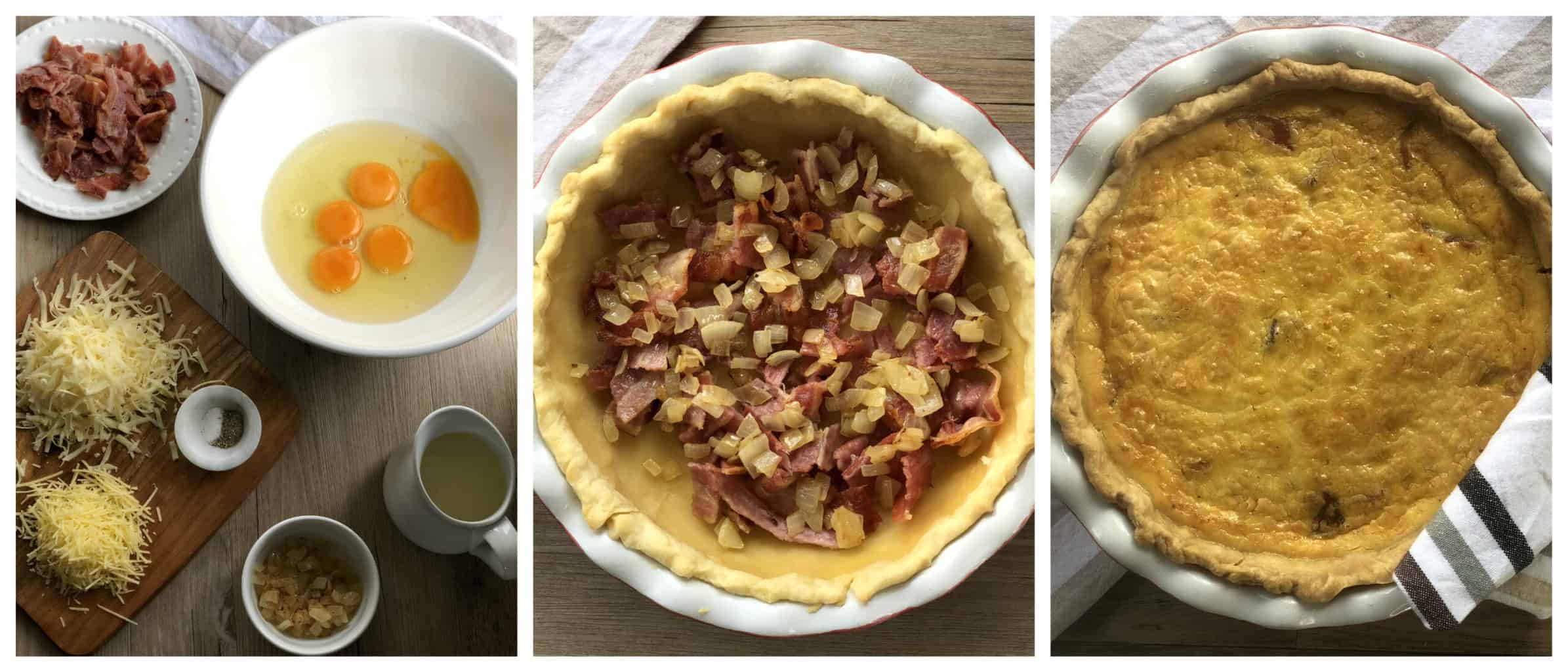 Combine these ingredients and pour into the blind-baked base and bake for 40-45 minutes until cooked through. So easy! This is lovely hot or cold, served with a lovely salad and some chutney and you are set to impress! If you do not have cream, use milk.
I have a lovely Quiche Lorraine recipe with leek & New Zealand bacon on my website also, it is absolutely beautiful so be sure to check that one out too – see the recipe here.
Be sure to let me know in the comments below what you think of this lovely easy recipe for Bacon & Cheese Quiche
Onto the Recipe
Thank you to NZ Pork for partnering with me and sponsoring this post – look out for those labels next time you are in store!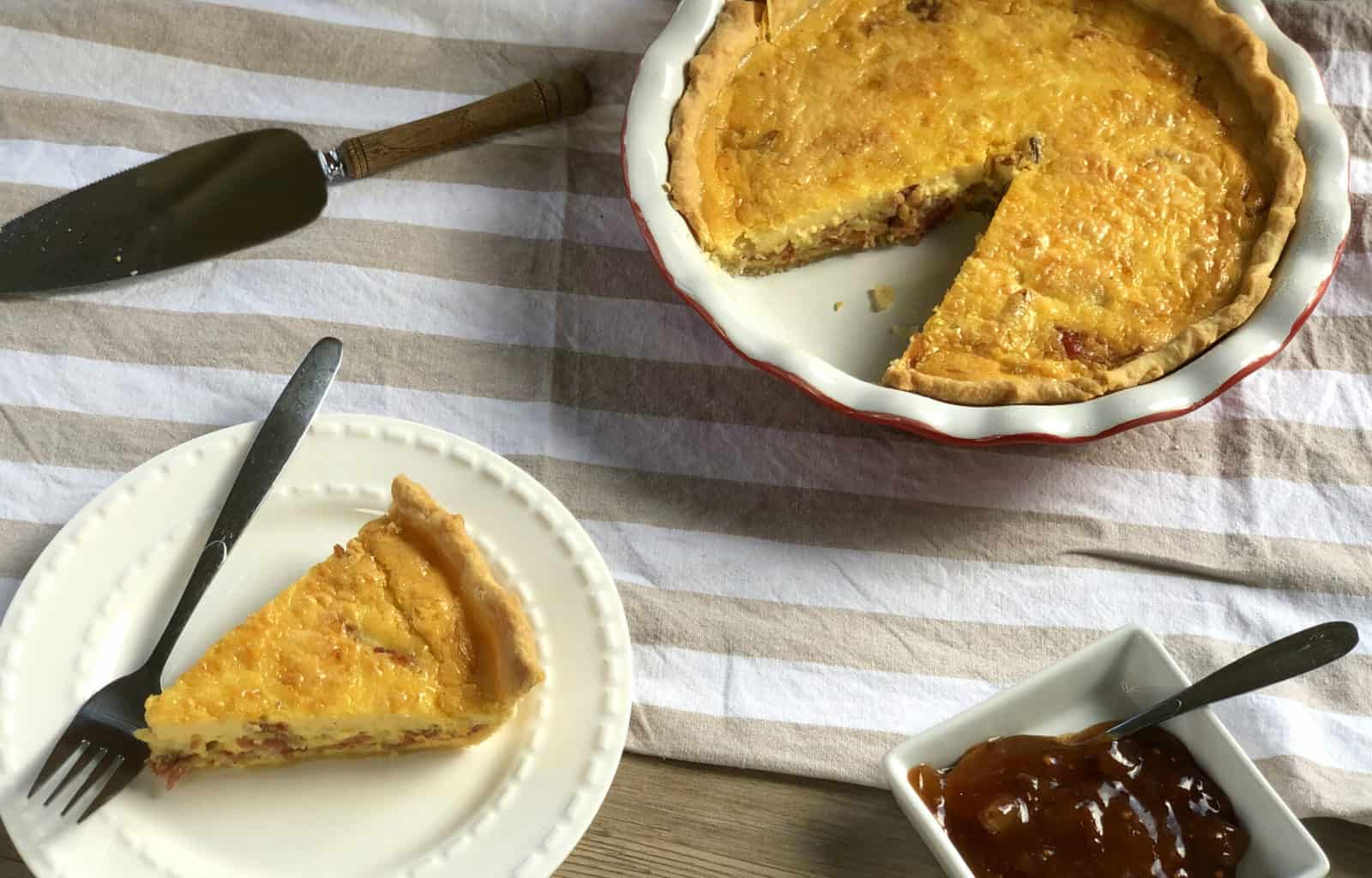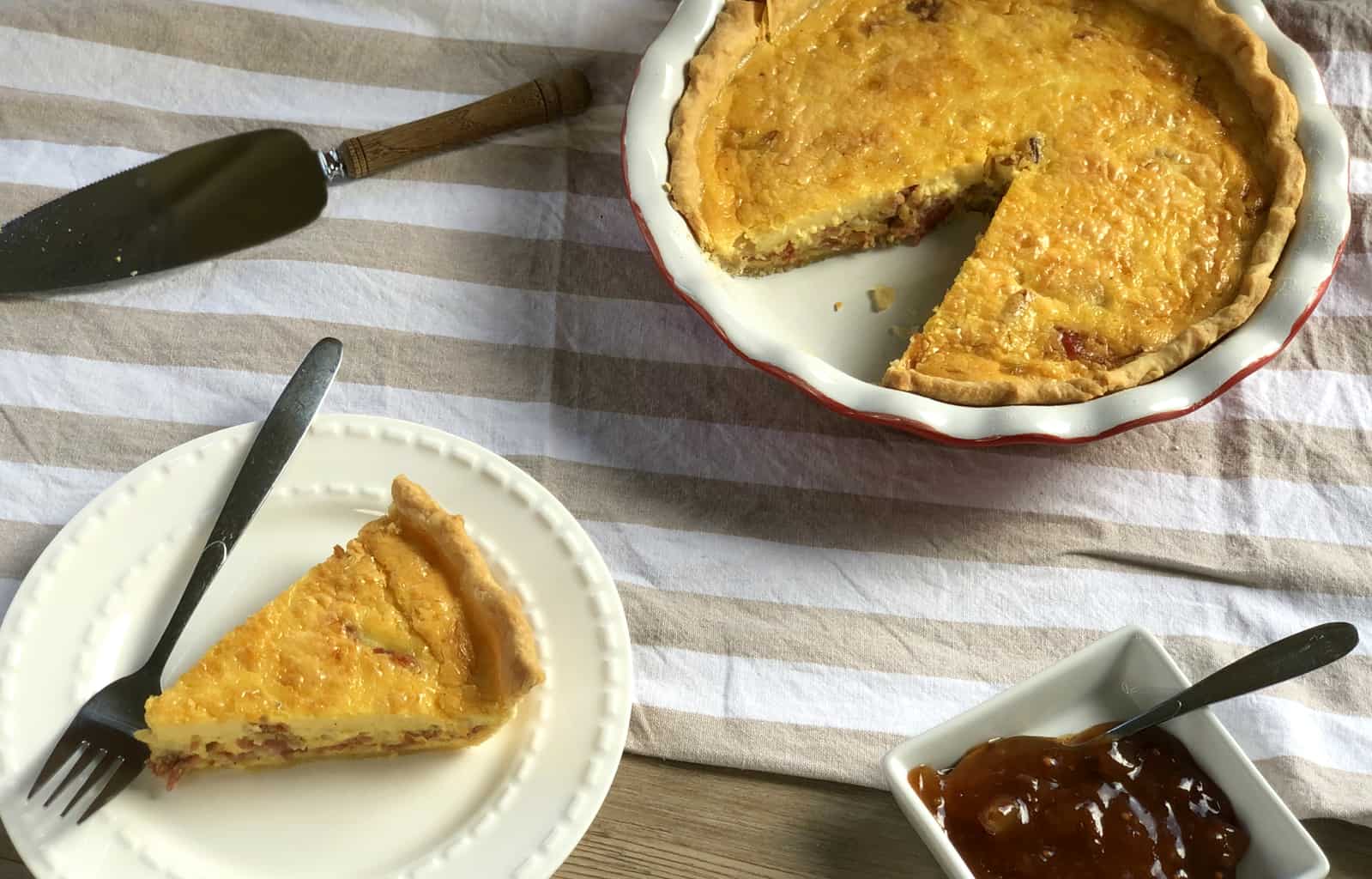 Thank you so much for stopping by to check out this recipe. Please also follow me on Facebook or Instagram and you can be one of the first to receive my new recipes by subscribing via email in the link below.
Anna
Pin It! Pinterest