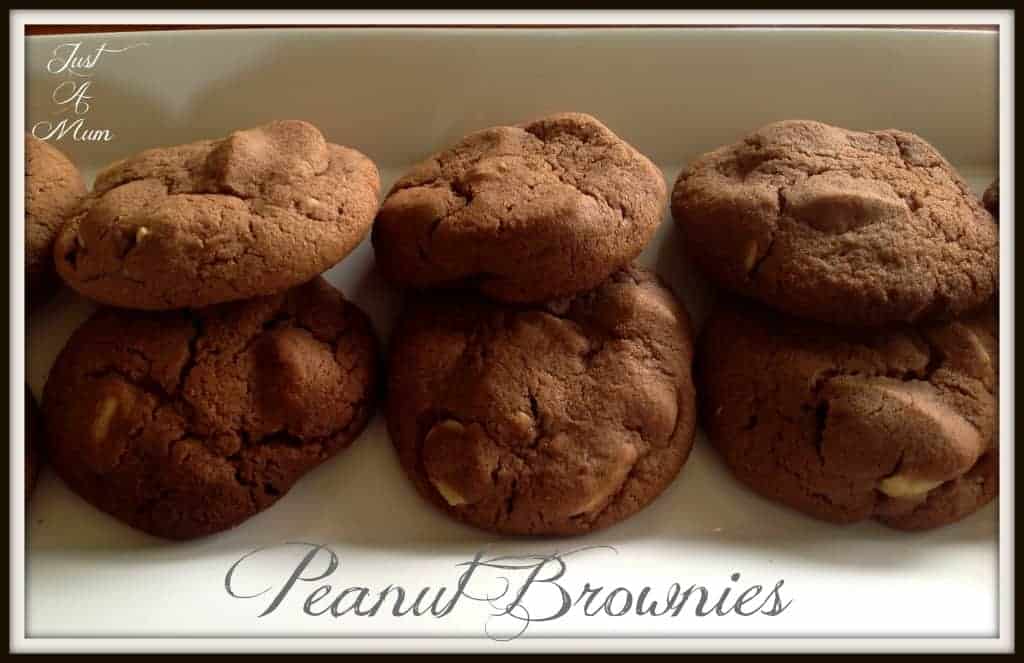 This recipe is such a kiwi favourite – it has been years since I have made them but after finding a bag of roasted peanuts in the pantry I knew this would be my easy quick recipe this week!
There are a few variations around the place, but most follow the same basic recipe. I used the Edmonds recipe this time as I knew this would be fail safe! Edmonds is a company with many many cook books found in most NZ homes, it has good easy traditional recipes as well as a line of baking products as well.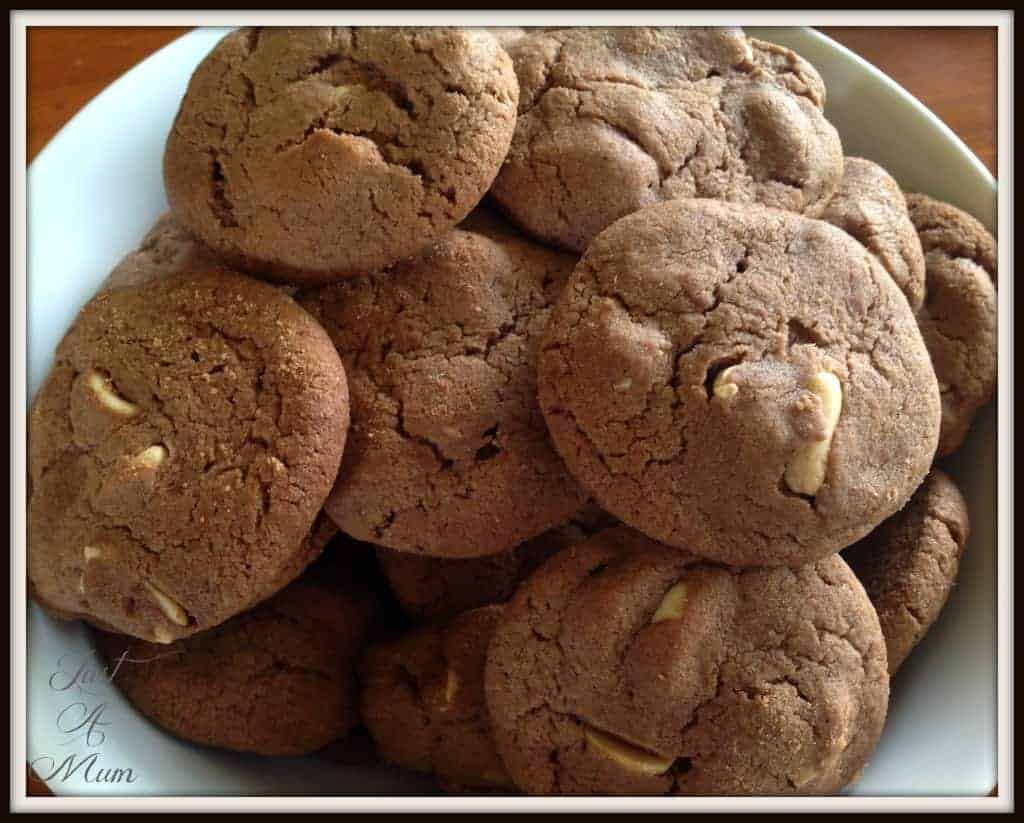 When you search Peanut Brownie on the internet you find actual Chocolate Brownie Slice, this is much different than that! This is a simple crunchy biscuit with lots of lovely large peanut pieces in – a perfect sweet and savoury combination.

Peanut Brownie Biscuits
Recipe type:
Cookies/Biscuits
Ingredients
125 g butter, softened
1 cup sugar
1 egg
1½ cups flour
1 tsp baking powder
pinch salt (I omitted this as my peanuts were salted)
2 Tablespoons of Cocoa (or add a little more for a darker biscuit)
1 cup blanched peanuts, roasted
Method
Preheat Oven to 180C (350F)
With and electric mixer cream butter and sugar until light and fluffy - approx. 4 minutes
Add egg and beat well
Sift in flour, baking powder, salt and cocoa together.
Tip into creamed mixture and mix well.
Add cold peanuts and mix well
Roll Tablespoons of mixture into balls and place on greased or lined oven trays an inch or two apart
Flatten balls lightly with a floured fork or damp hand
Bake for 15 minutes or until cooked - they will firm up on standing
Remove from oven and cool for a few minutes on the tray
Transfer to a wire rack until completely cooled
Store in an airtight container.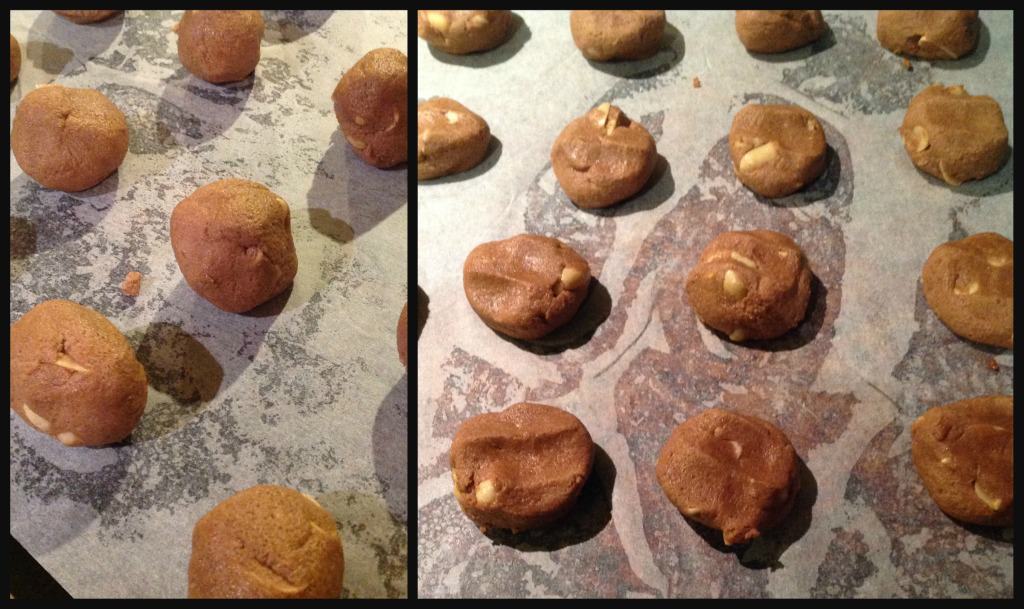 I hope you enjoy this simple but delicious recipe – perfect for the peanut lovers in your life!
Please do check out my sweet treats tab above for more delicious recipes. I post several new ones each week as well as fun kids activities and now girls hairstyles! It is so lovely to share these recipes from my kitchen to yours.
Please do feel free to register your email address on the right hand side of my page where it says subscribe, and also Like me on Facebook Here to see my recipes as I post them.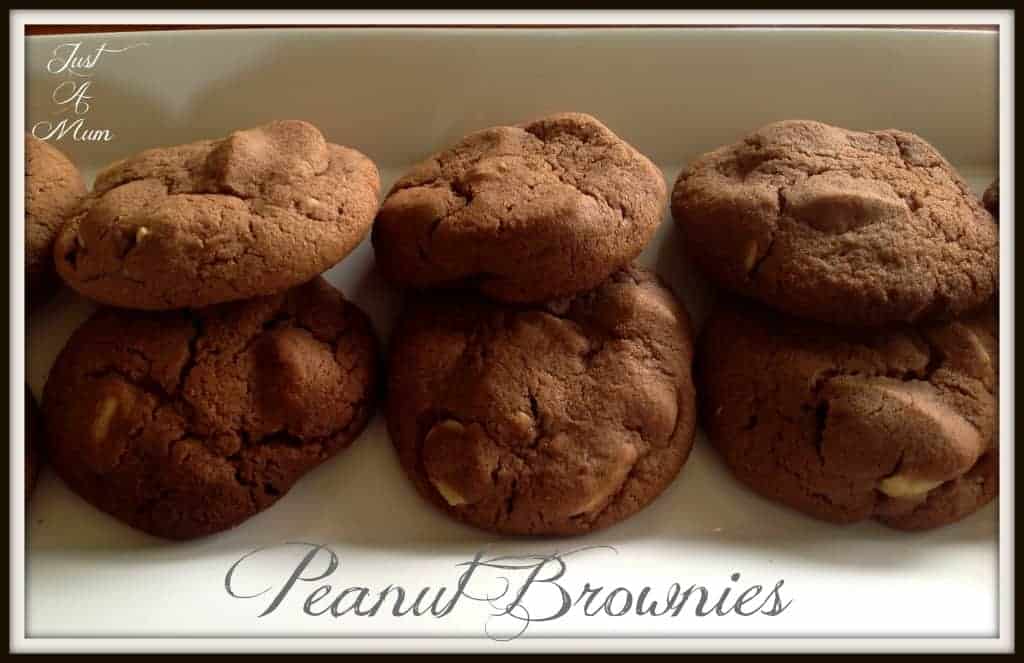 Happy Baking!
Anna 🙂