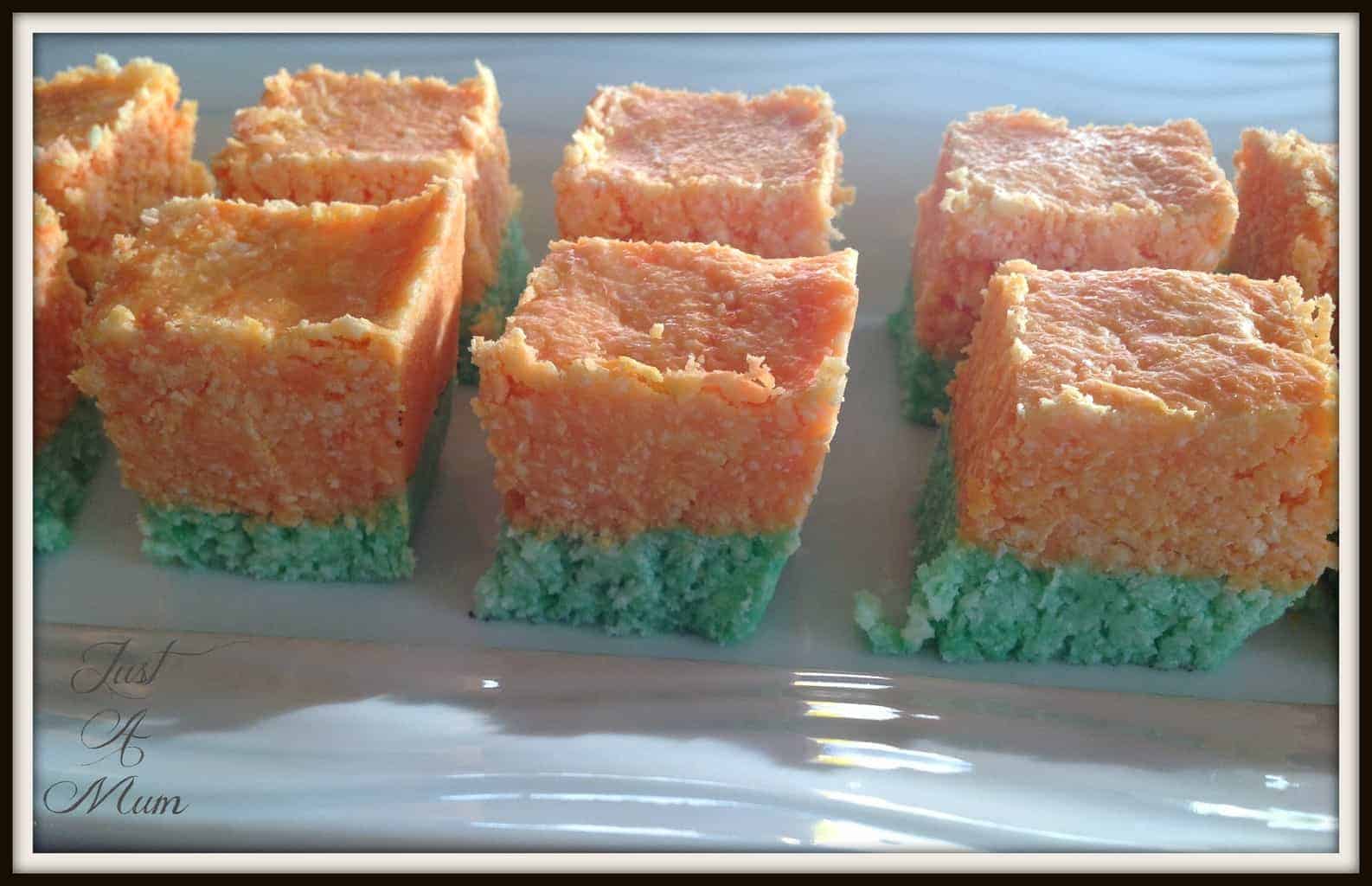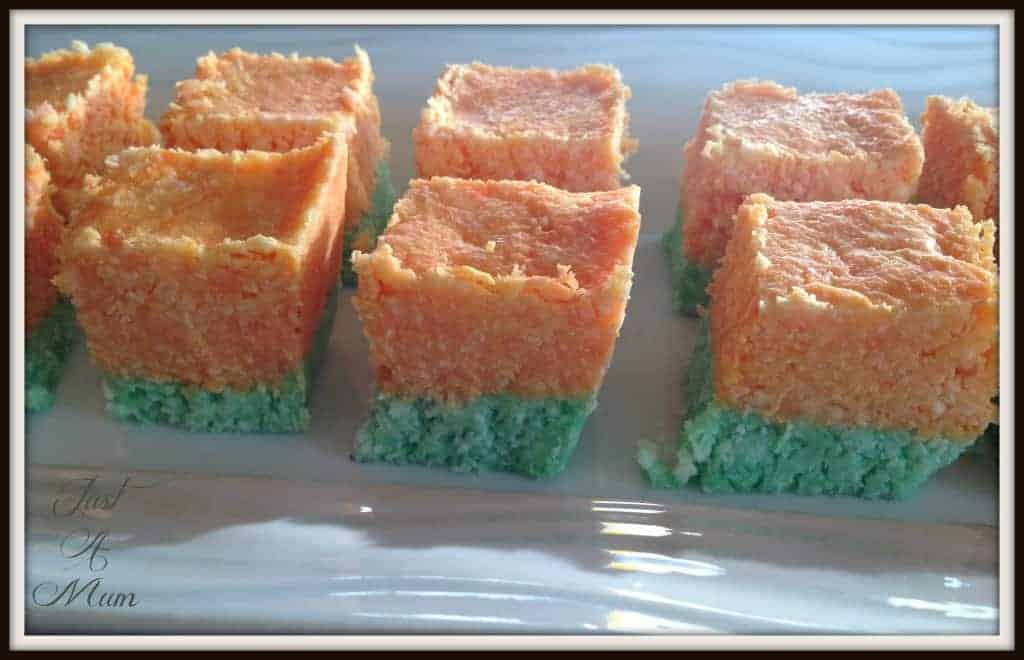 This is such a simple recipe that you can make fit whatever theme or occasion you are going with! So I thought that I would create a Halloween batch to show you just how easy it is, kids say it reminds them of Pumpkins. Elsewhere on this site is my Frozen Coconut Ice which is white and blue, today I have created orange and green, and for Christmas you can easily create red and green or red and white, Pinks for Valentines Day, Greens for St Patricks – you get the picture!
The recipe itself is so easy – 4 simple ingredients, a bit of mixing and some food colouring. There is of course the other variety that involves cooking and setting the coconut ice to the soft ball stage – but this one is so tasty quick and simple.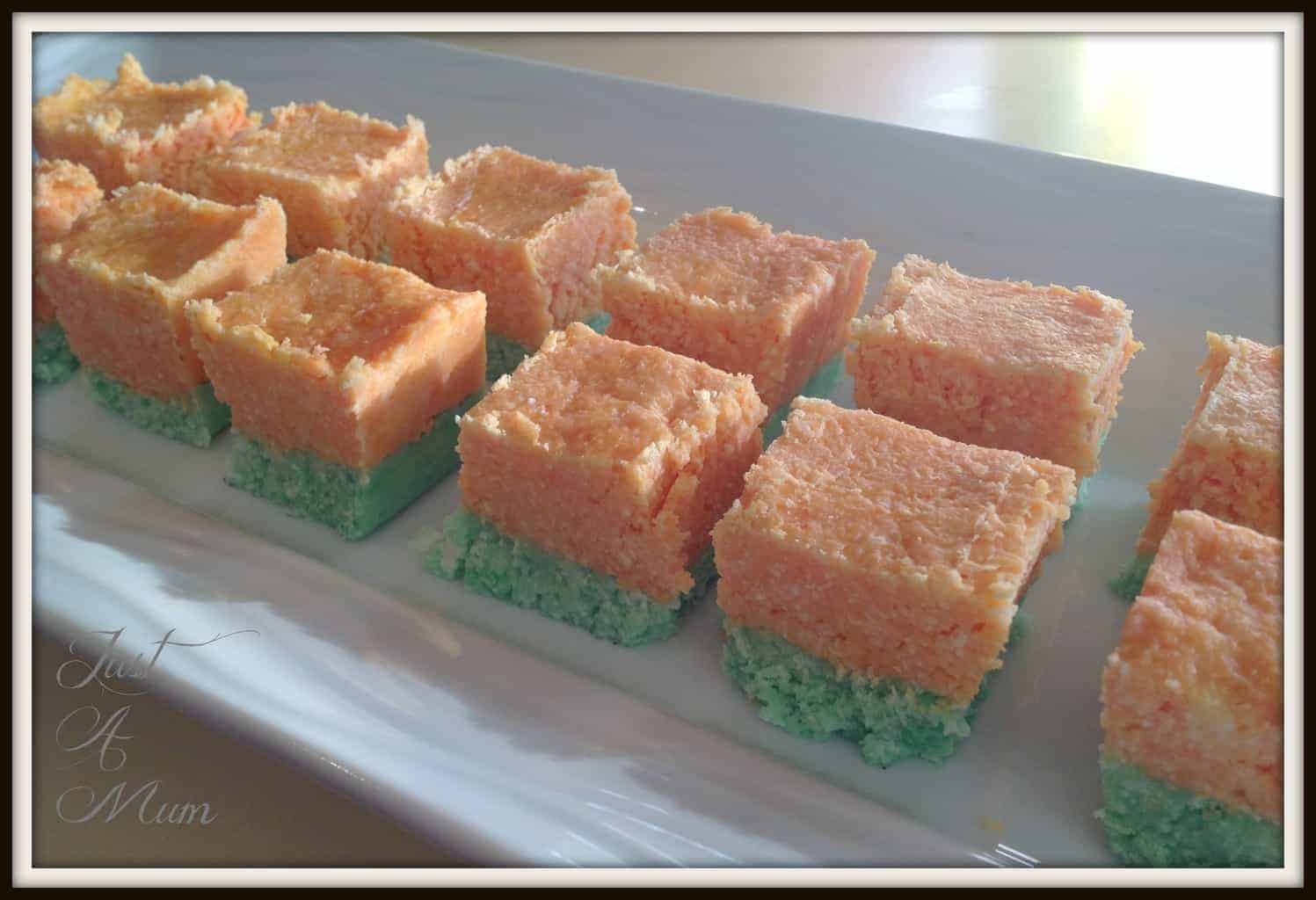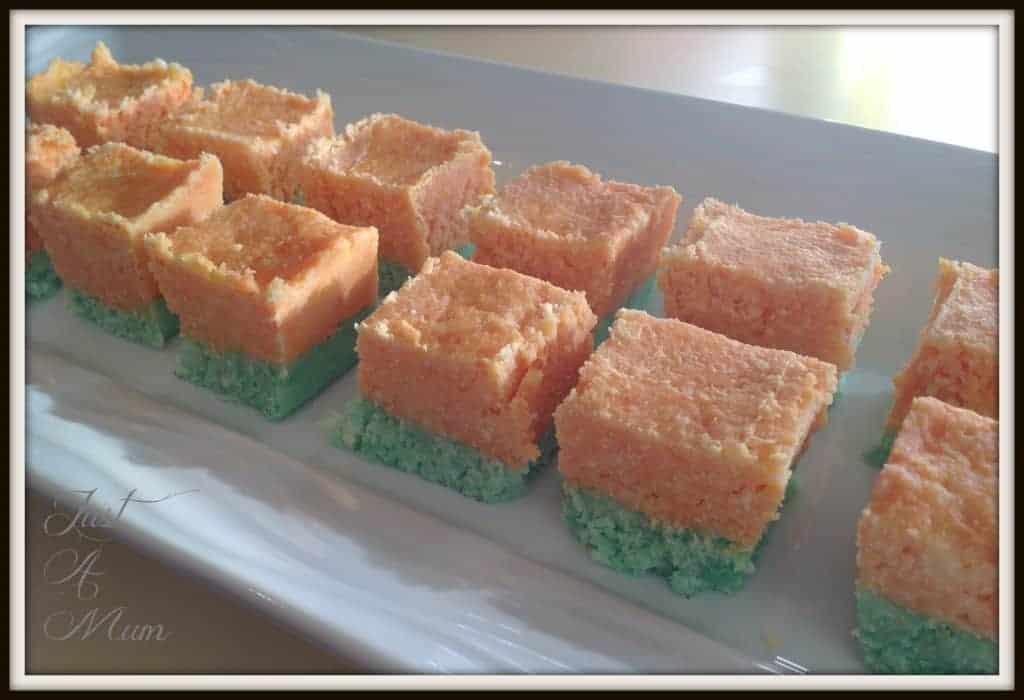 You do need to work quickly as it sets nice and quickly. I separated the coconut ice into two bowls once made to colour separately.
This is a great plate to take to your end of year functions, school fairs, Christmas parties or birthdays! So quick to make it will set in only a few hours or less!

So taking a plate has never been easier! This is such a fun quick recipe so keep it in mind over the next few months when you are asked to take endless plates of food places – because the last thing you need is tricky – but this is so tasty and pretty people will love it!
Thank you so much for stopping by my page, there are lots more lovely recipes in the above tabs and fun kids activities too. Keep an eye on this page in the lead up to Christmas – I have loads of lovely Christmas treats to share with you all.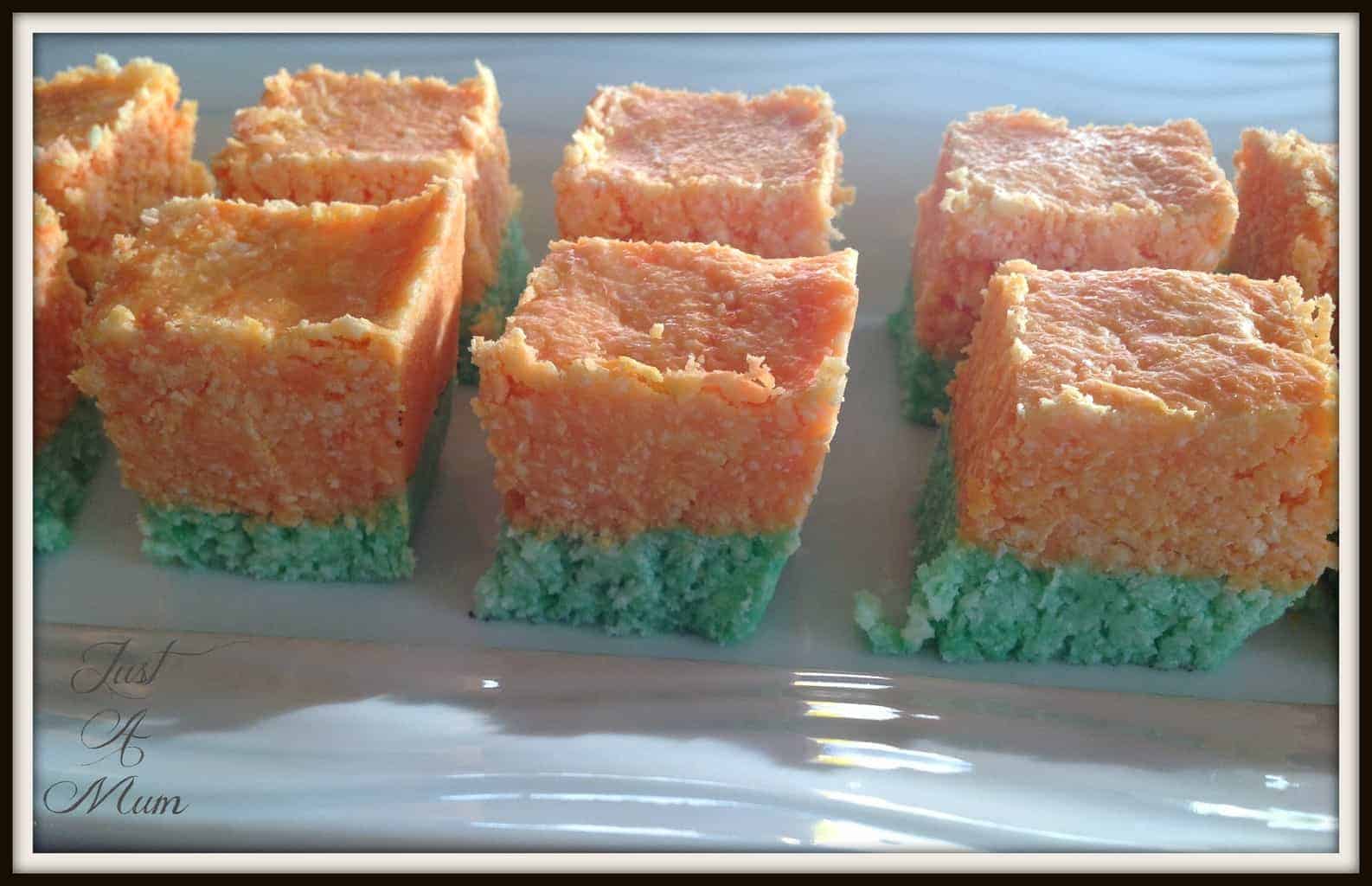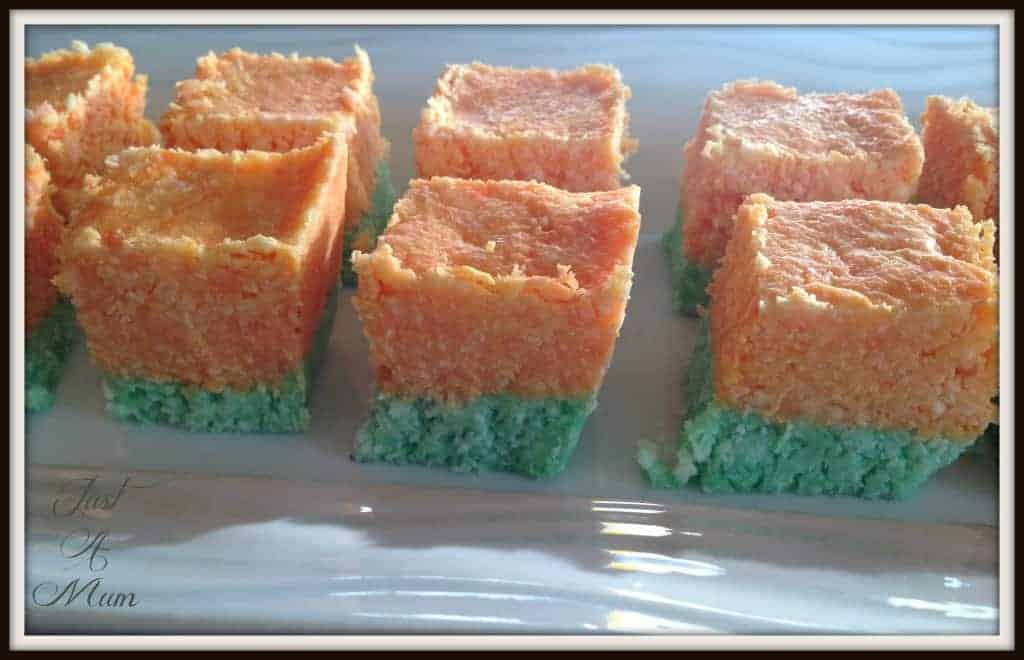 Be sure to add your email address to my subscribe panel and you will get an email every time I post something new and also LIKE me on Facebook by clicking Here
Thanks again, Happy Baking!
Anna