I am delighted to share with you this step by step post on how to create these divine little creations!
So you know you are out of your league when you have to Google how to spell the title of the recipe you are about to write up! lol. What a way to start…….
I have recently become obsessed with learning the recipe and methods of my friend Alison's Profiteroles and Éclairs – presuming that it would be some elaborate involved process that only the best French chefs can reproduce……andAlison. Well I am pleasantly surprised to say that I think we can all do it! Sure it involves a few steps but it is so worth it for the end result. This recipe can be made into profiteroles to serve on their own or made into a Croquembouche (yep had to Google how to spell that one too….te he he) or Éclairs. The filling is a gorgeous Crème Patissiere which is actually quite simple and again just takes time to prepare it carefully and then the deliciousness and filling fun can begin! Please note – you do not need to make a crème patissiere to make these delicious- the filling can be as easy as whipped cream or chocolate mousse. But I love this filling and really it is not too hard for us home cooks!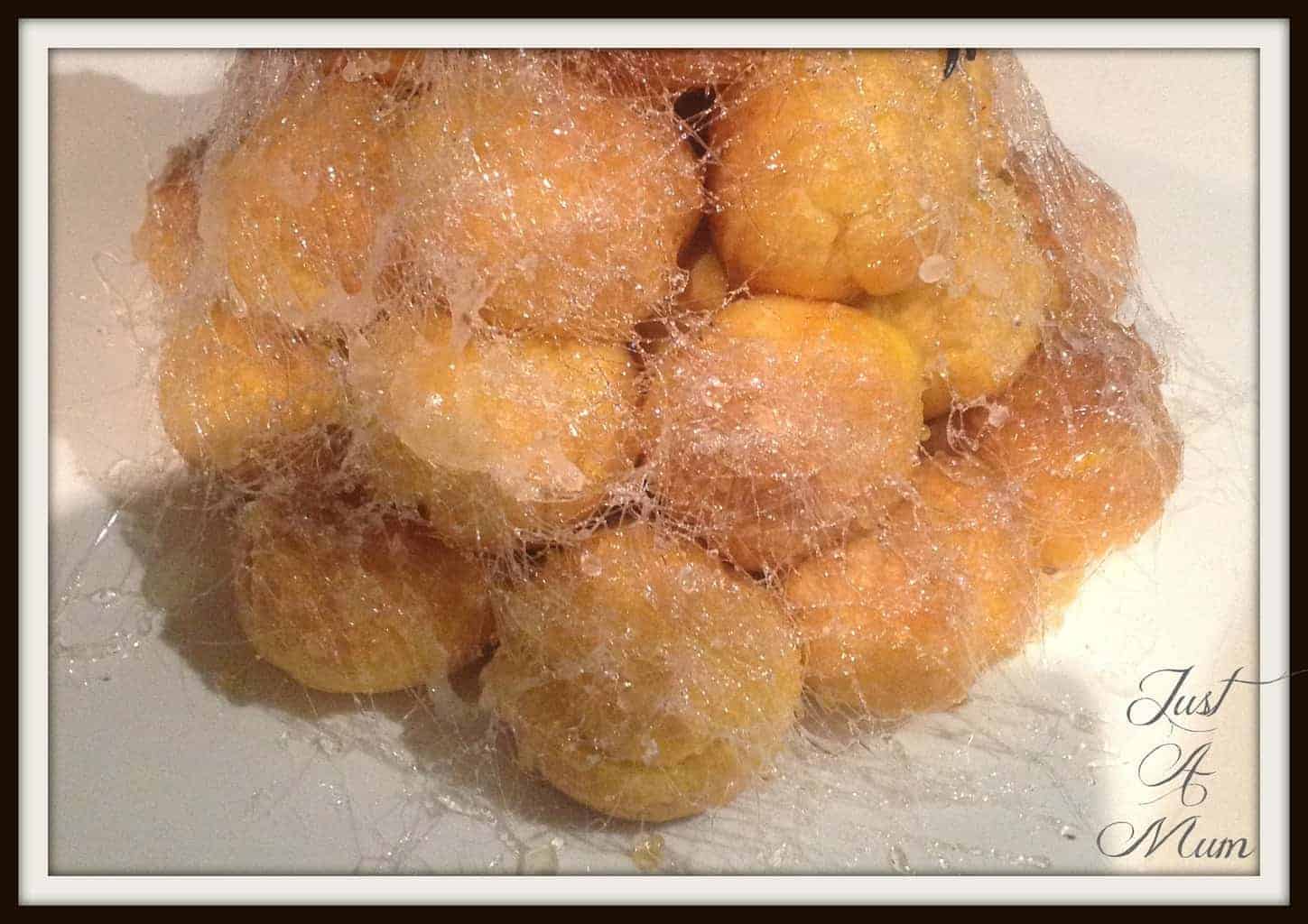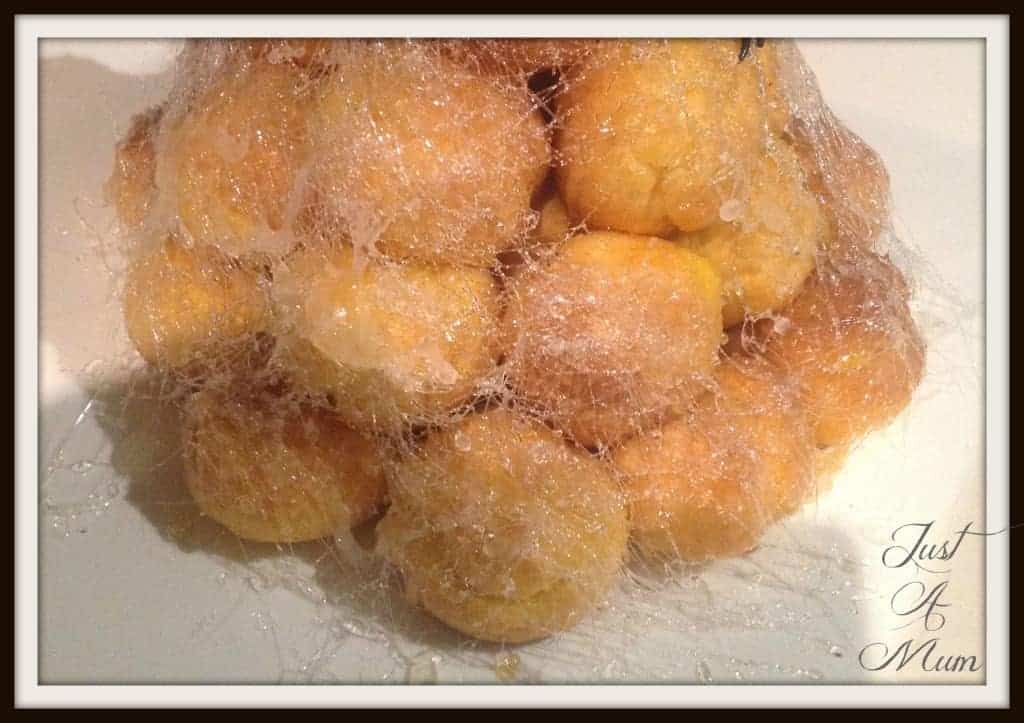 The recipe Alison uses for both of these is pretty universal, the steps are the same with some slight tweaks from recipe book to recipe book, but the technique and ingredients will be mostly standard. The profiteroles themselves are light and delicious and the crème is so delicious and creamy one will never be enough.
The spun sugar gave it such a delicious crunch and texture that I suggest you give it a try too – you can stack them as done here or go the whole hog and try out a Croquembouche mould from your local kitchen store (most hire) and see how fancy and how high you can make it!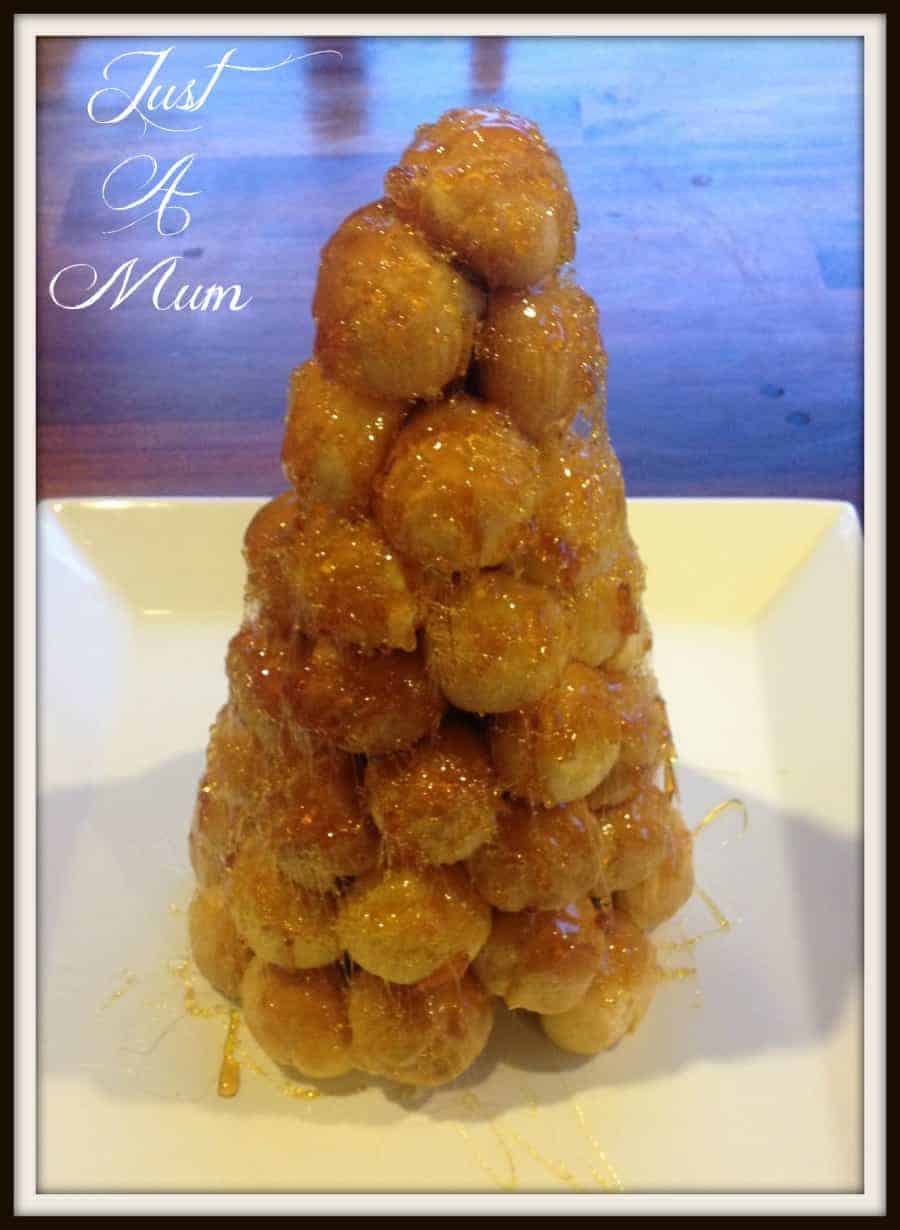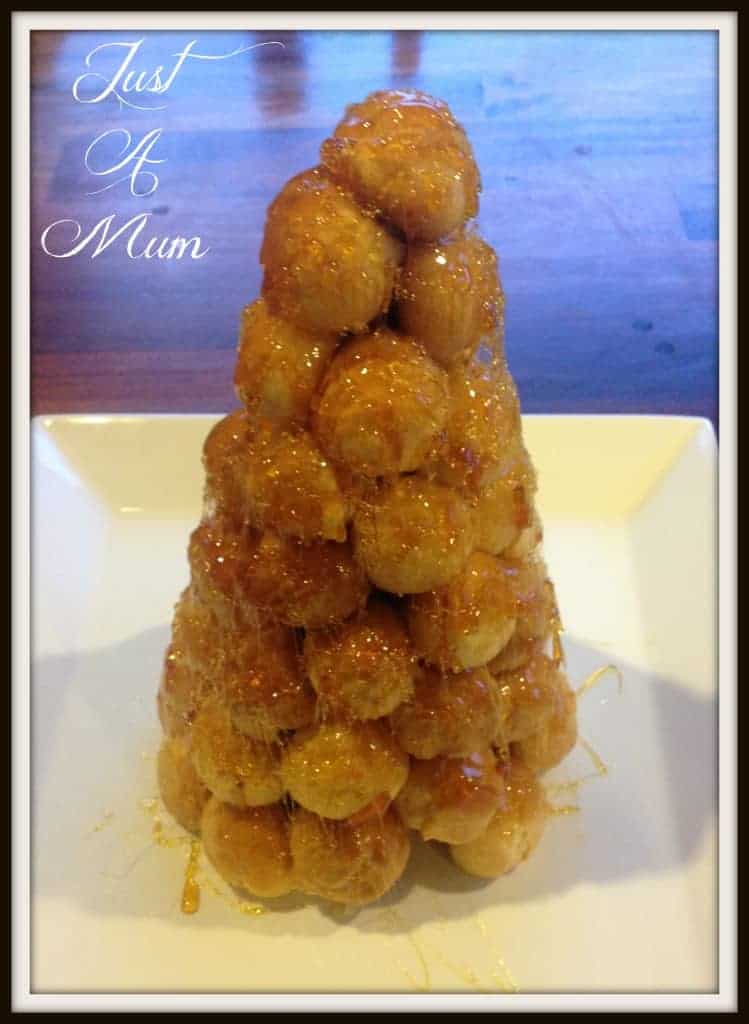 Again the recipe is quite simple with basic ingredients which as you know is important to me – you might like to make meringues, or Pavlova the same day as you will have a lot of egg whites left over OR I am delighted to learn today that you can freeze egg whites – who knew?? Easiest way to do this is to separate the egg over an ice cube tray and allow the egg white to settle in one compartment of the tray – so you know that one cube is one egg white. This should work for most size eggs – Jumbo size 8's may be too large. Once they have frozen remove them from the ice cube tray and store in a zip lock bag in the freezer until you need them – thaw them in the fridge and once completely thawed bring to room temperature before whipping them – gosh you learn lots at Just a Mum's place! 😉
Anywho – onto the recipe. Below will be the ingredients and instructions for both the profiteroles and the crème patissiere. The crème does need to completely cool before piping it into the profiteroles so you may even wish to make it first and have it cooling as it will take longer to cool that than the profiteroles.
So don't be wary – get stuck in and remember to send me photos of your gorgeous baking – whether it turns out gorgeous or not!
Here are some step by step photos to help as well…..
So I know that seems like a long recipe – but I assure you the steps are all easy! You will need a bit of time – but the cooling times of things takes longer than the prep.
So go on – give it a try and let me know in the comments or on my Facebook page if give it a try. I would love to see your photos of your creations too!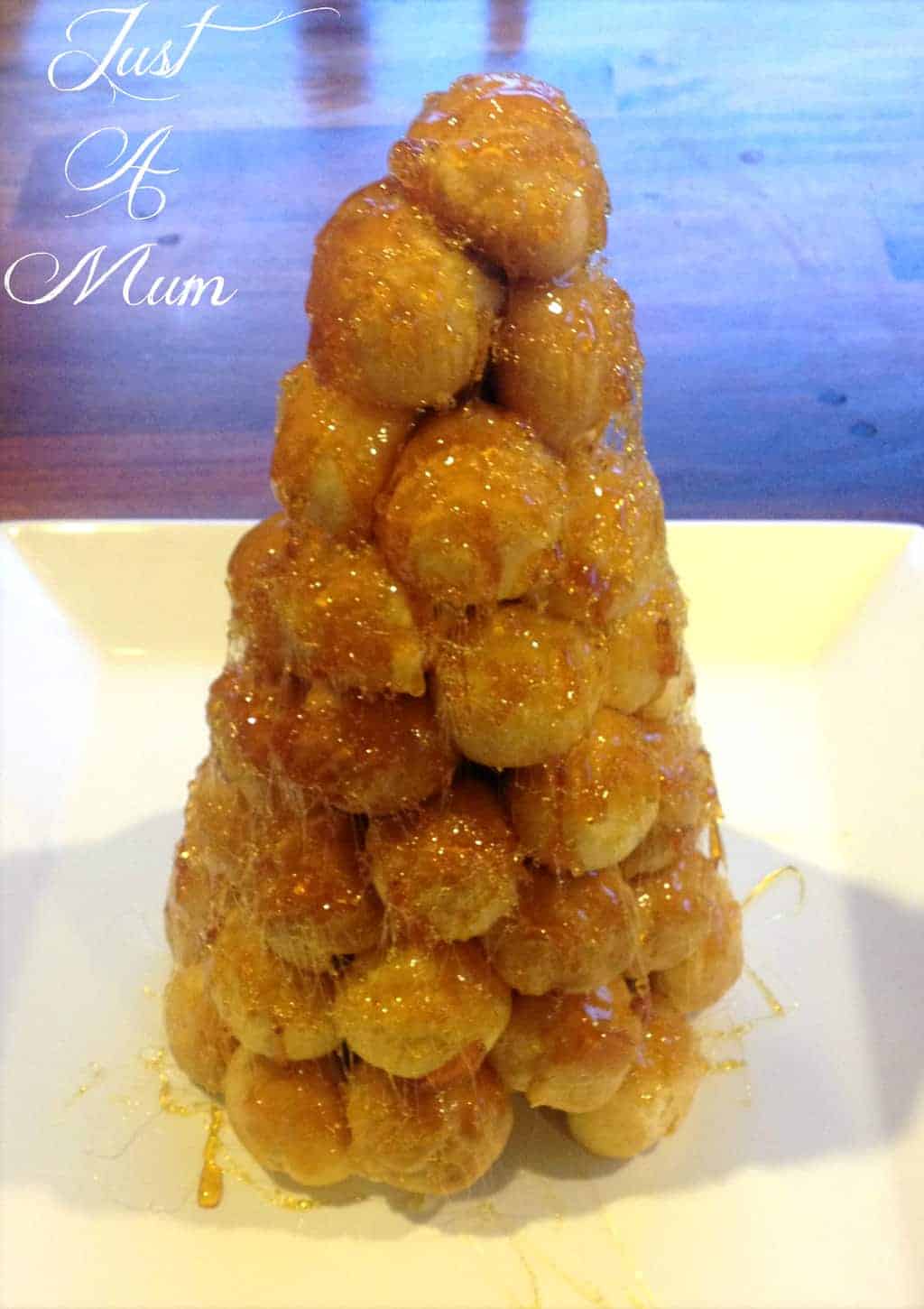 You can follow me on Facebook Here and see more delicious recipes by checking out the sweet treats tab above.
Happy Baking!
Anna