A delicious and VERY decadent recipe, this Ultimate Chocolate Brownie is a must for rich chocolate brownie lovers
Before I launch in with my riveting natter and chatter today I will begin with a Friendly Public Service Announcement: This recipe is fully loaded. Fully loaded with all the decadent sorts of ingredients you would expect from an Ultimate Chocolate Brownie.
If you are on a diet, anti-sugar, anti-butter, anti-chocolate, anti-eggs, and really you just like raspberries then I kindly suggest you buy some fresh raspberries and do not read any further, doing so will be harmful to your blood pressure if not your health.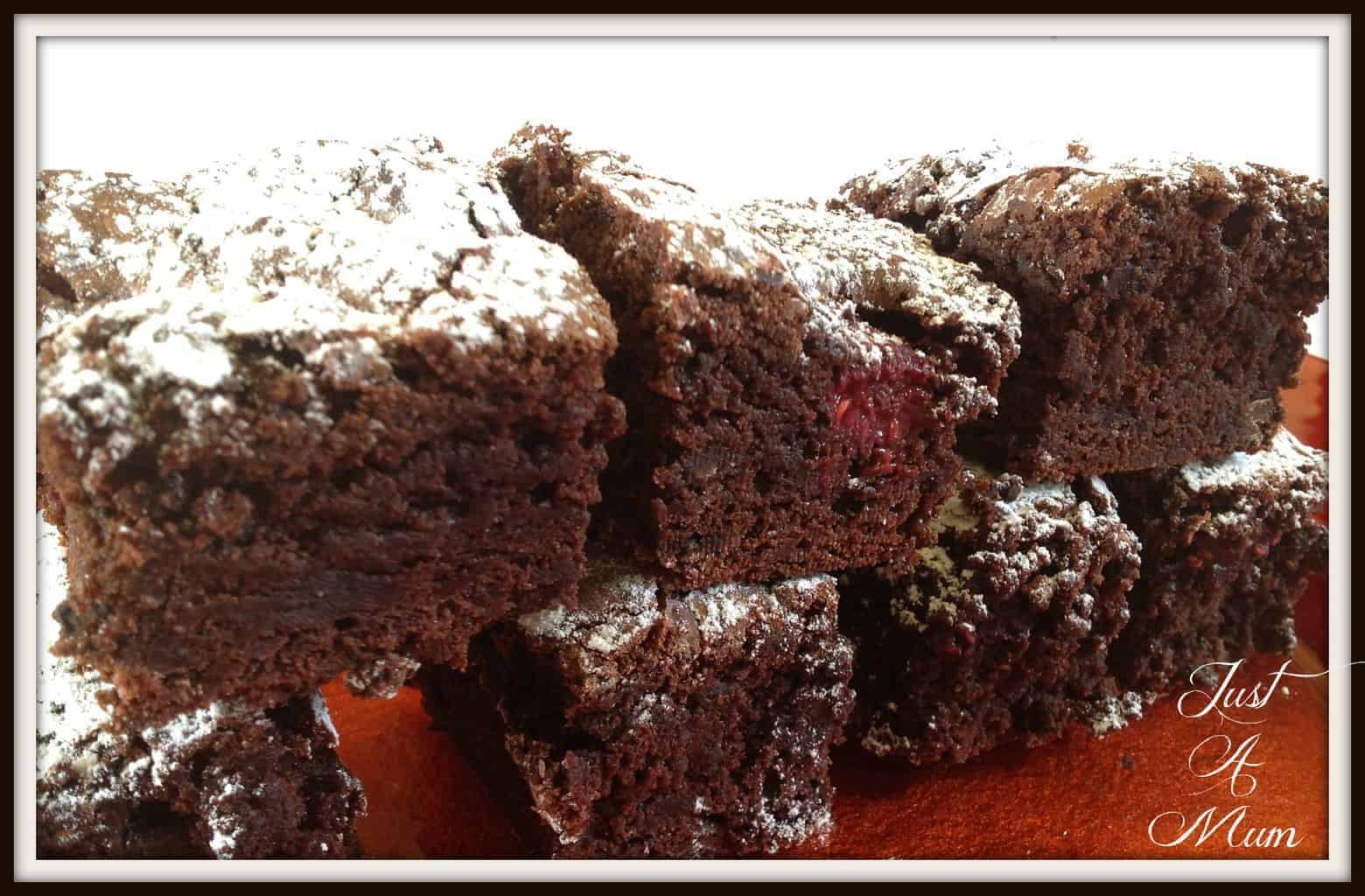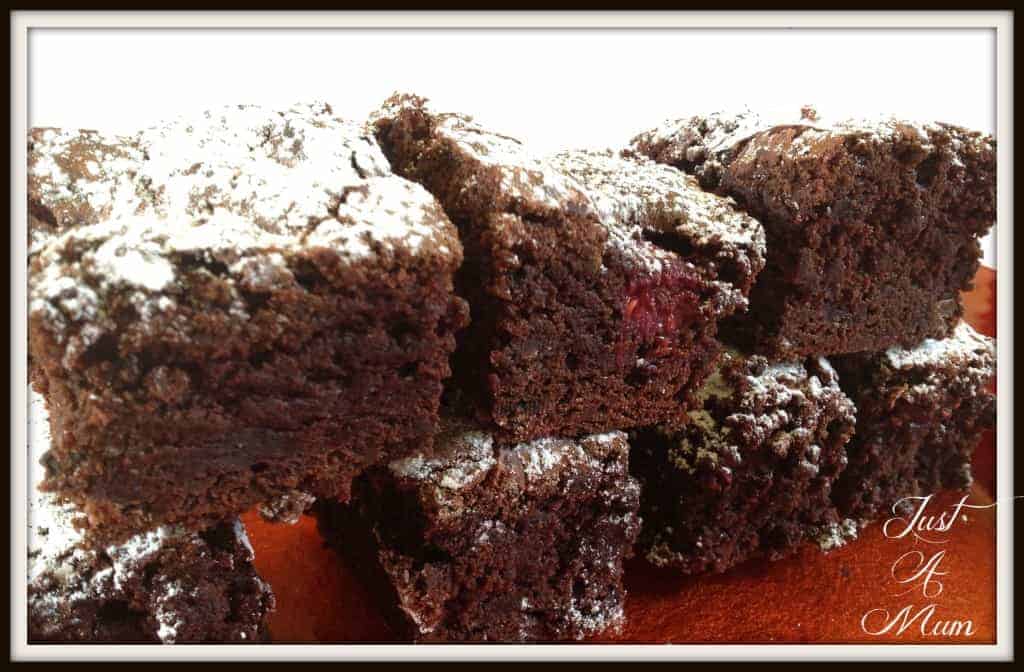 This recipe is that good it comes with a warning – haven't done that before! It is a sometimes treat, all things in moderation, moment on the lips a lifetime on the hips yadda yadda yadda……… te he he
So with that being said, wow this recipe has a lot to live up to. I had seen it around on various message boards and on the internet and as with all recipes I Googled the ingredients to find its origins and realised that the original, as best I can tell, comes from 2009 and was the winner in the Search for NZ"s Favourite Recipe by a very clever lady called Vivian from Riccarton.

And the original name is The Ultimate Chocolate Brownie with Raspberries (If You're Feeling Extra Flashy)! I like her already! As you know I love recipes that call for basic ingredients and she certainly sounds like a girl from my own heart. Raspberries absolutely feature on the if you are feeling rich or flashy shopping list for us. I can assure you this recipe would be mind blowing without the raspberries but with them…..Wow!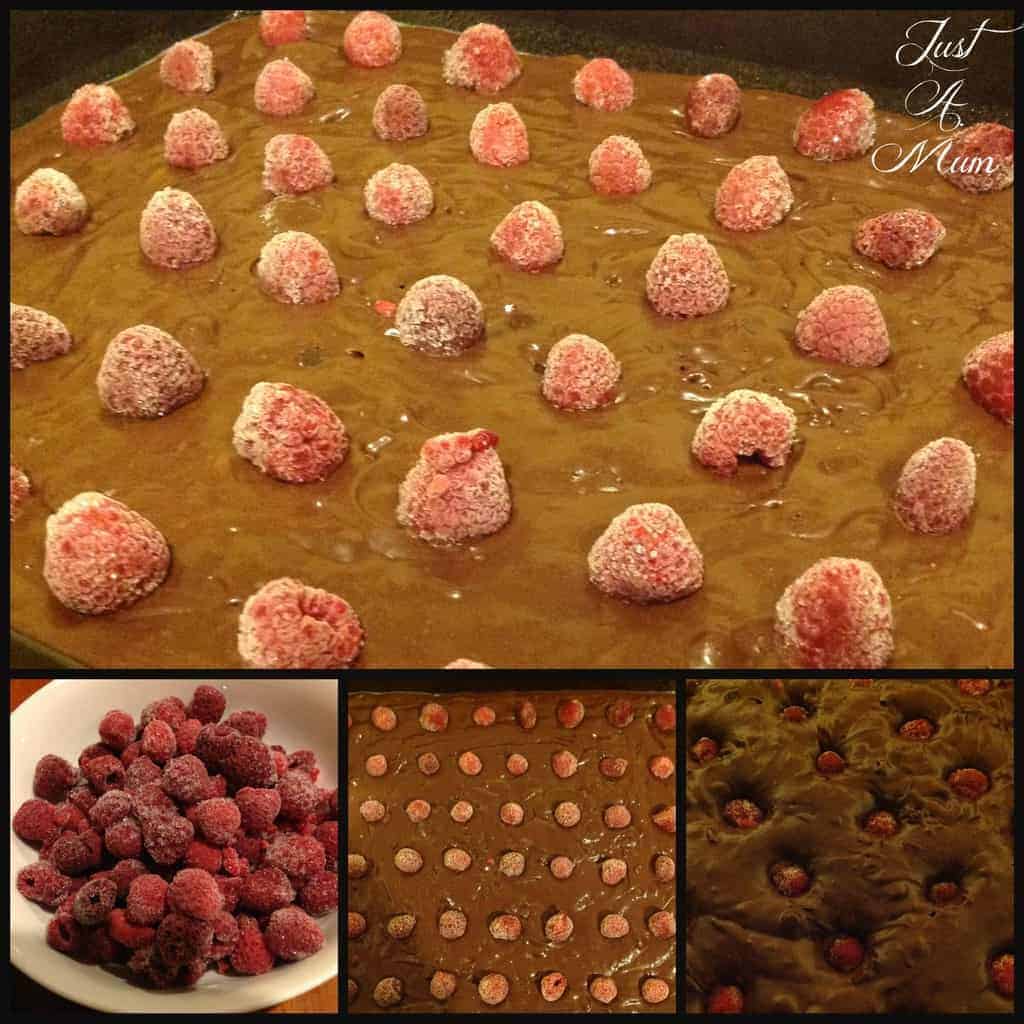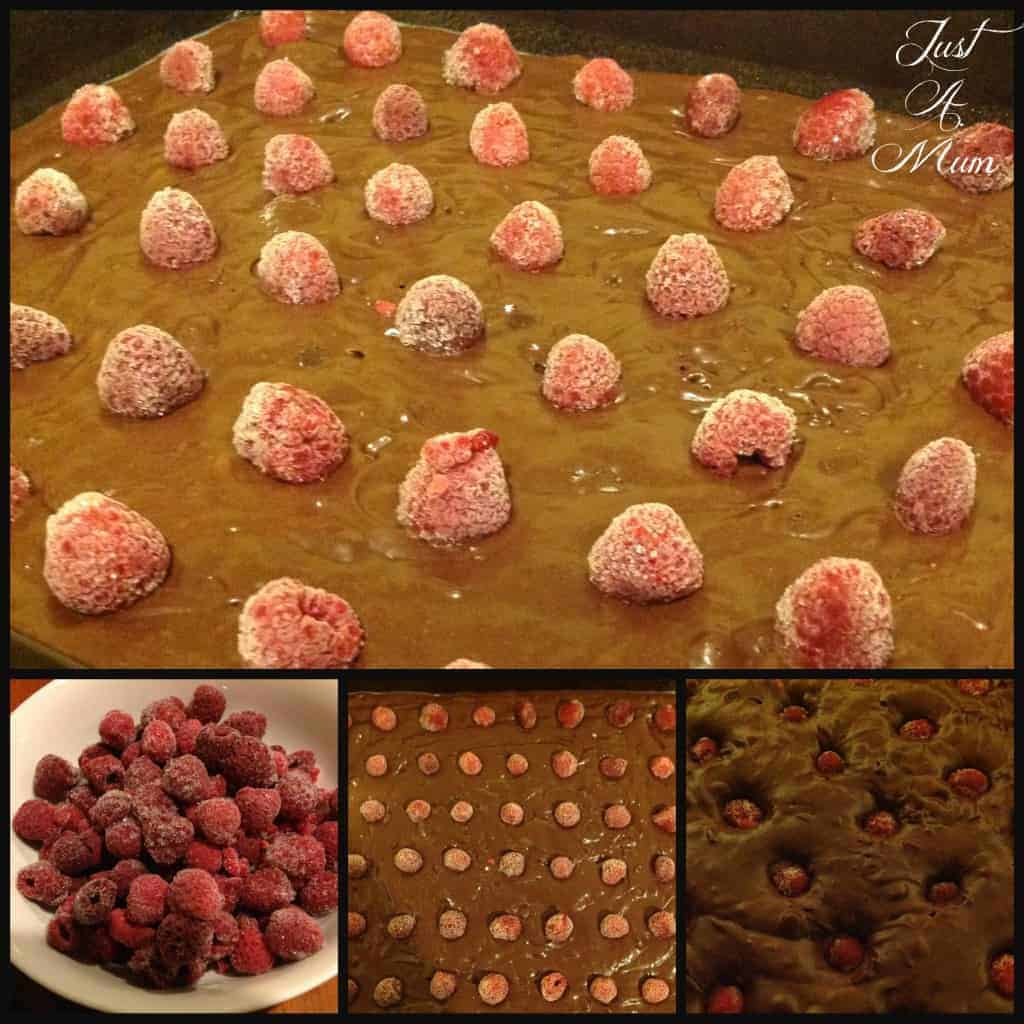 I used frozen as that is what I have on hand at this time of year – fresh would be lovely too. Don't even get me started on how good this would be served with fresh strawberries……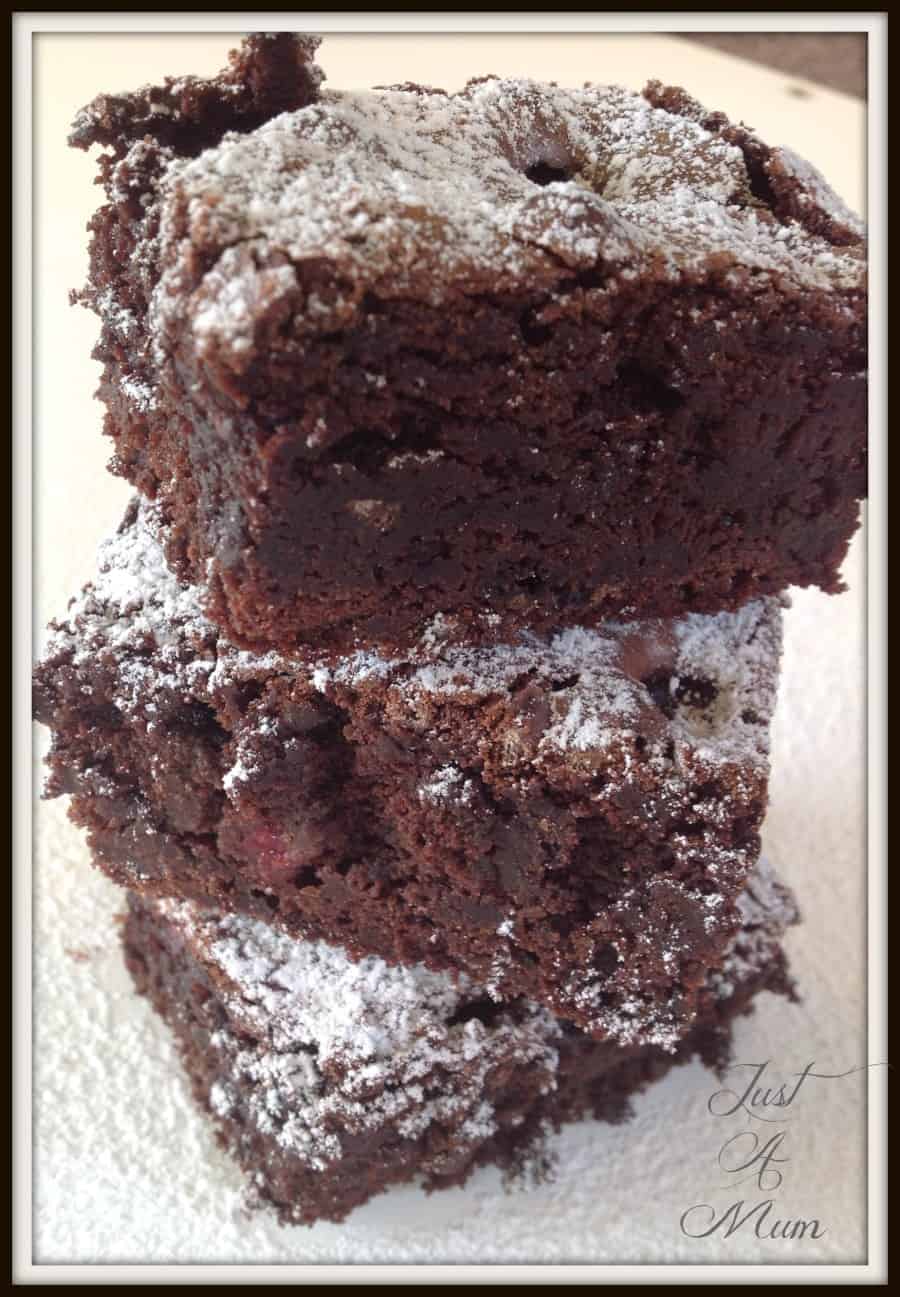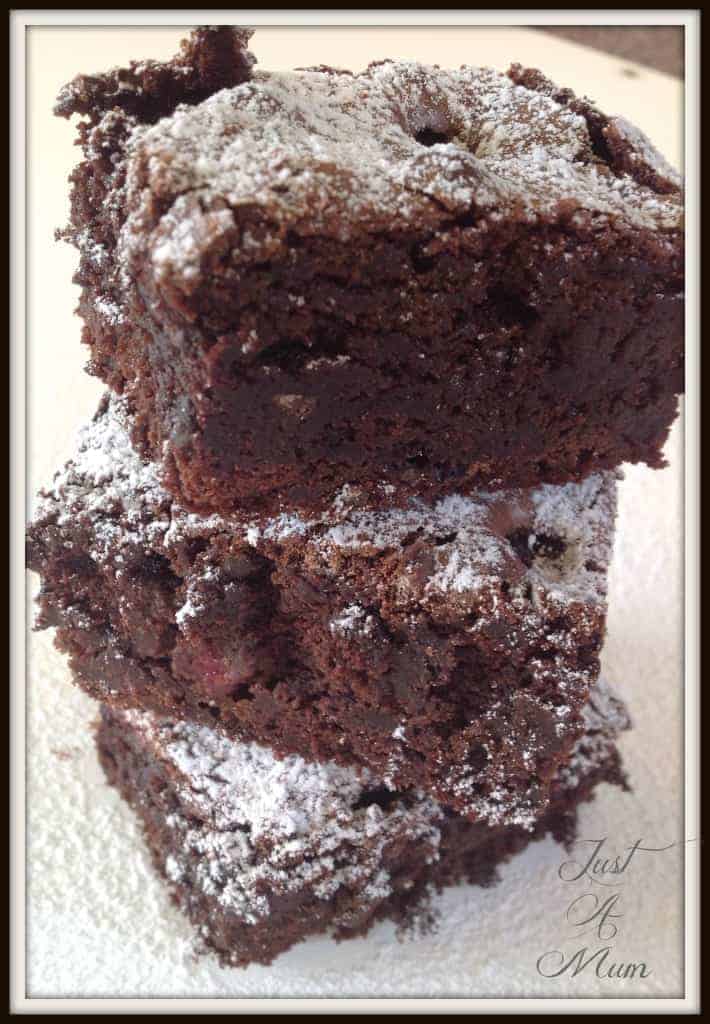 The other great thing about this recipe is it does not require melted chocolate – so one less step and expense. That being said the ingredients and Brownie itself is bigger than Texas.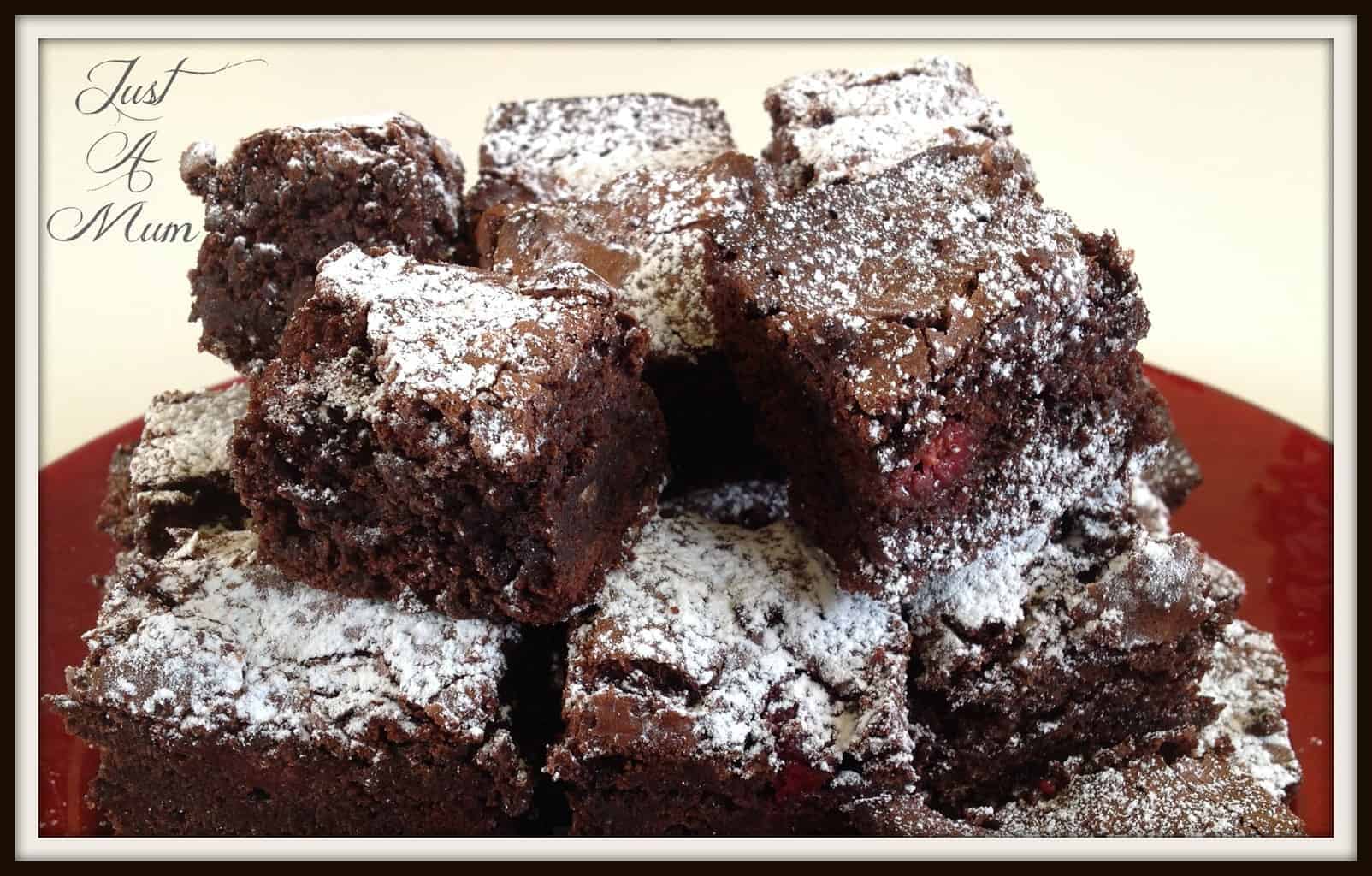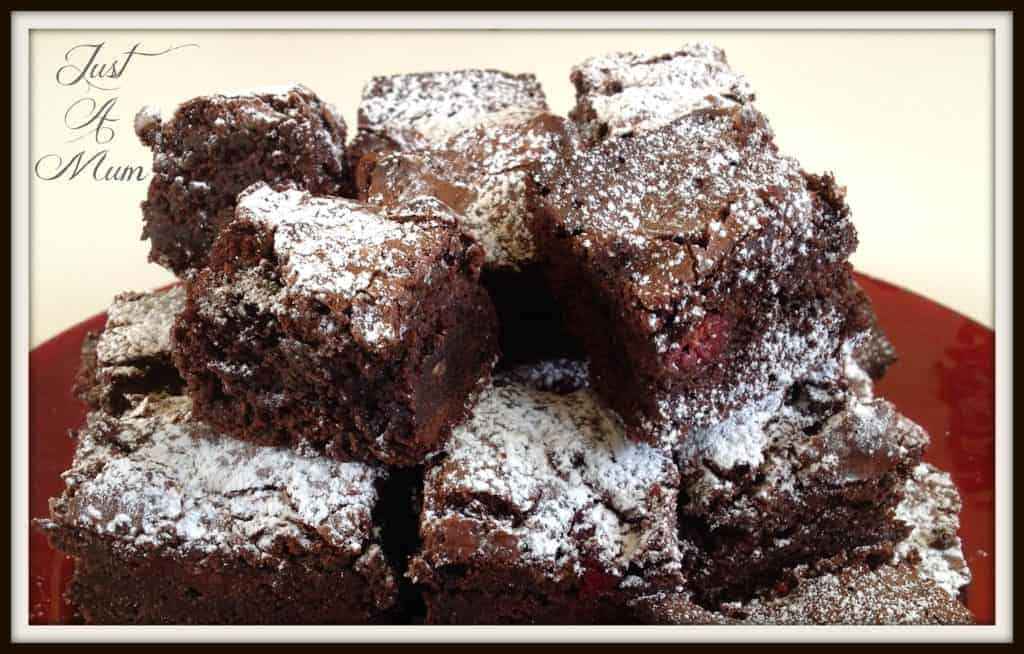 It is made in a roasting dish, has 7 eggs and a whole lot of other ingredients not on the receiving end of the heart foundation tick! You can halve the recipe if you desire – but I would be inclined to go the whole hog – make it up and freeze half or more for a rainy day.
If you would like to check out my other brownie recipes please look at these ones
If you want to win friends and influence people with baking – this is the recipe……
This brownie is delicious – so so rich, moist and dense. Everything you would want a brownie to be. A little goes a long way and it does rise nicely so you can be generous with your raspberries if you like that flavour – I could have easily put in more as I did not realise how thick the end result would be!
I would love to hear how you get on with this brownie – it would be the perfect dish for your end of year Christmas Functions or Christmas day.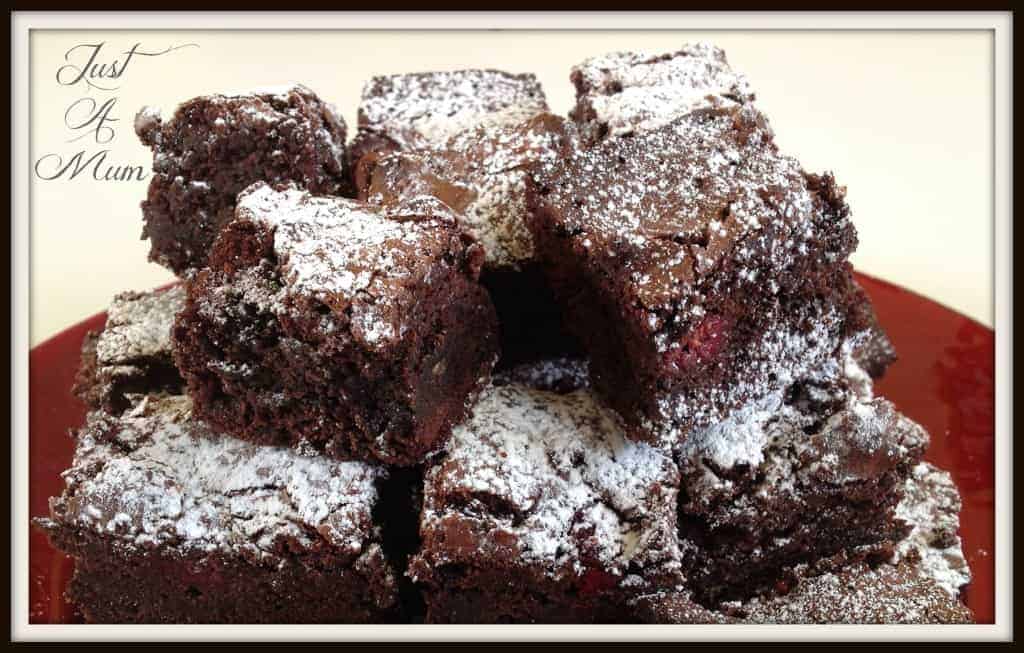 Thanks so much for stopping by to check out this recipe – and thanks to too Vivian from Riccarton for her award wining brownie recipe. Please do follow me on Facebook by clicking Here and register your email address at the subscribe box on the right to receive my recipes direct to your inbox as I post them!
Happy Baking!
Anna