If you have leftover chocolates this is the perfect way to give them new life! A Favourites Brownie is completely delicious!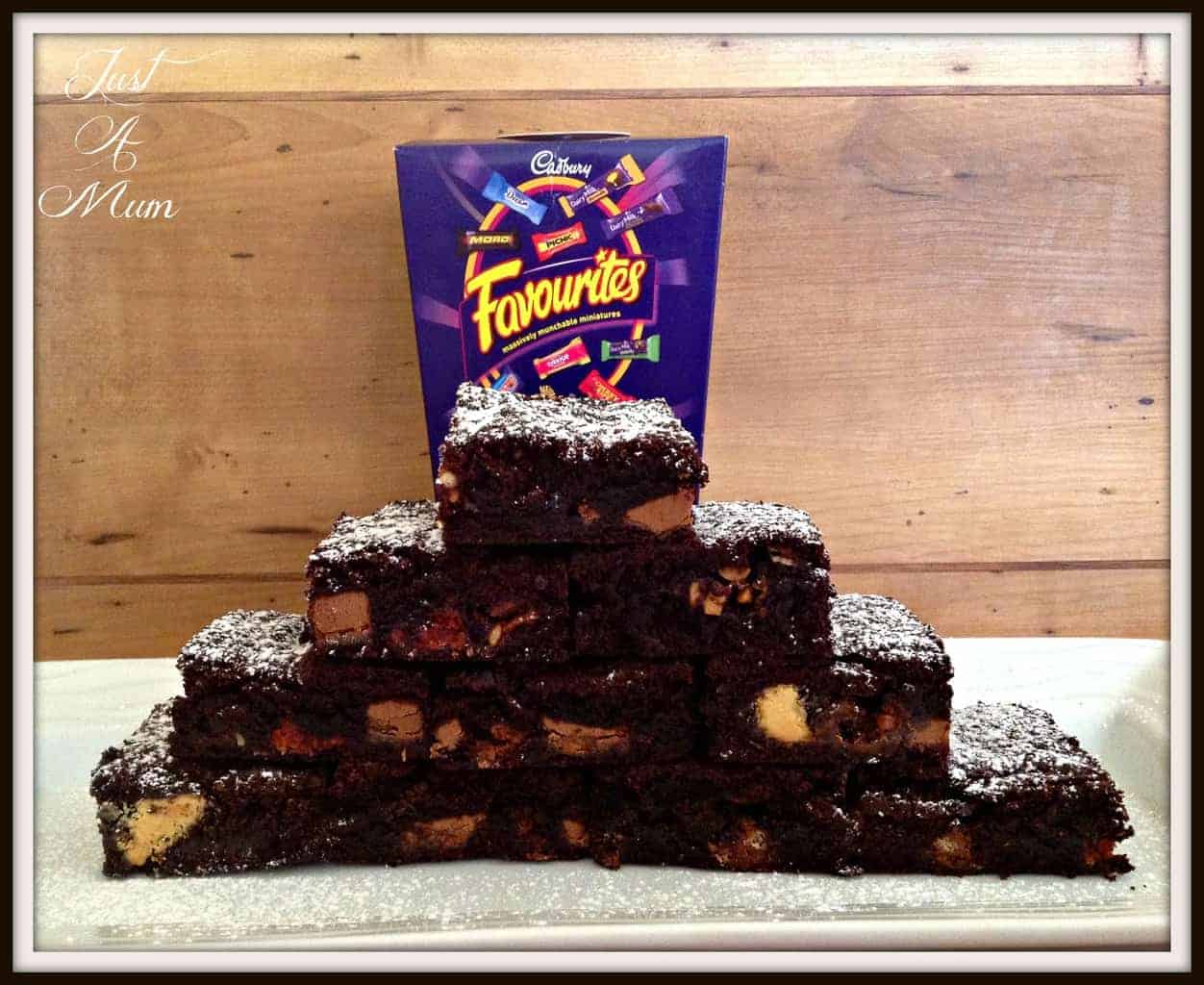 If you are anything like me then around Christmas you are left with boxes of unopened chocolates, or in the very least boxes of chocolates that you have eaten your favourites out of but left the rest! Well I thought I would come up with a recipe where I can turn your unwanted or uneaten chocolates into something delicious!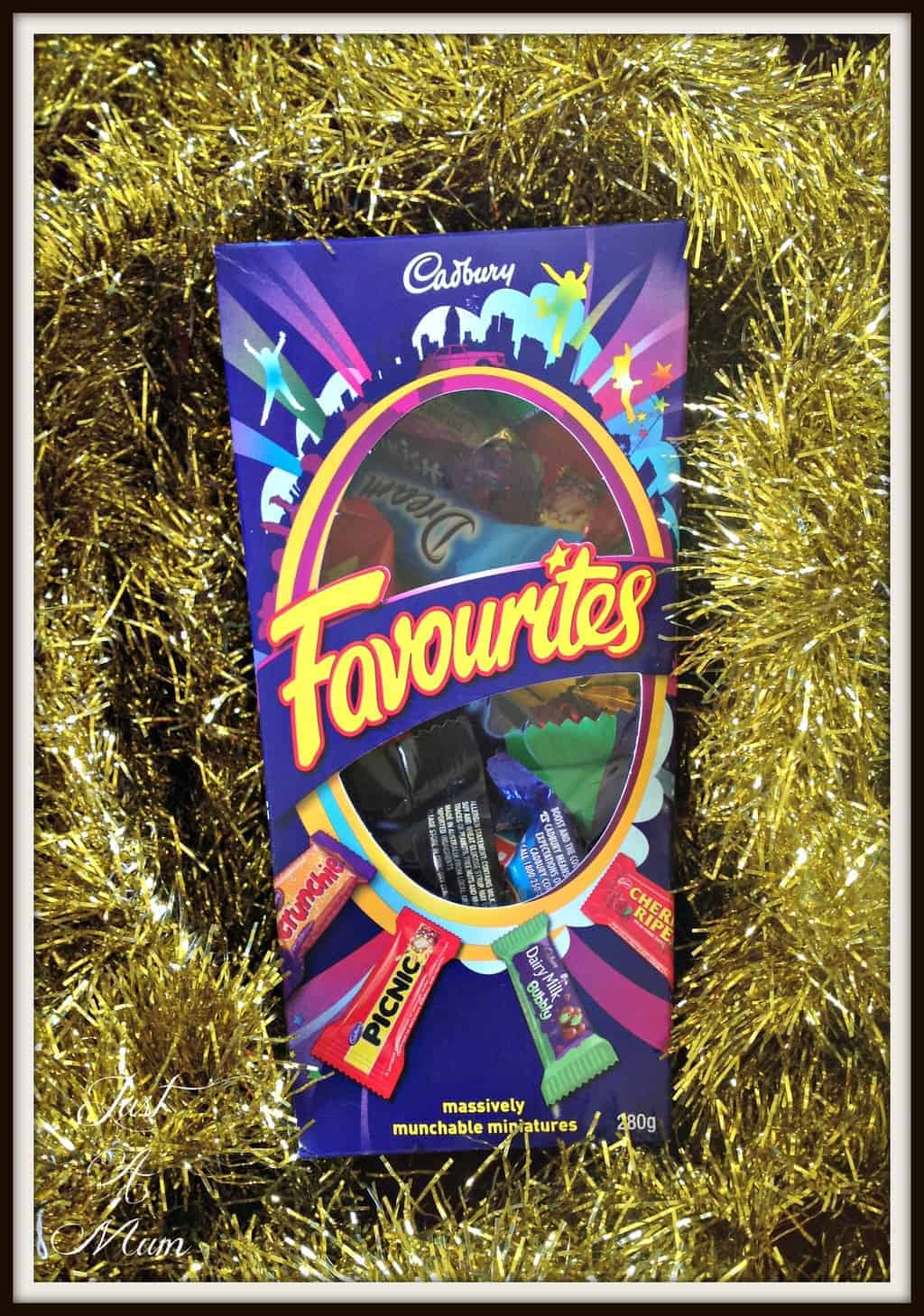 It is really quite simple, all you need to do is to chop up your lovely left over chocolates into small pieces and add them to this delicious and versatile chocolate brownie recipe!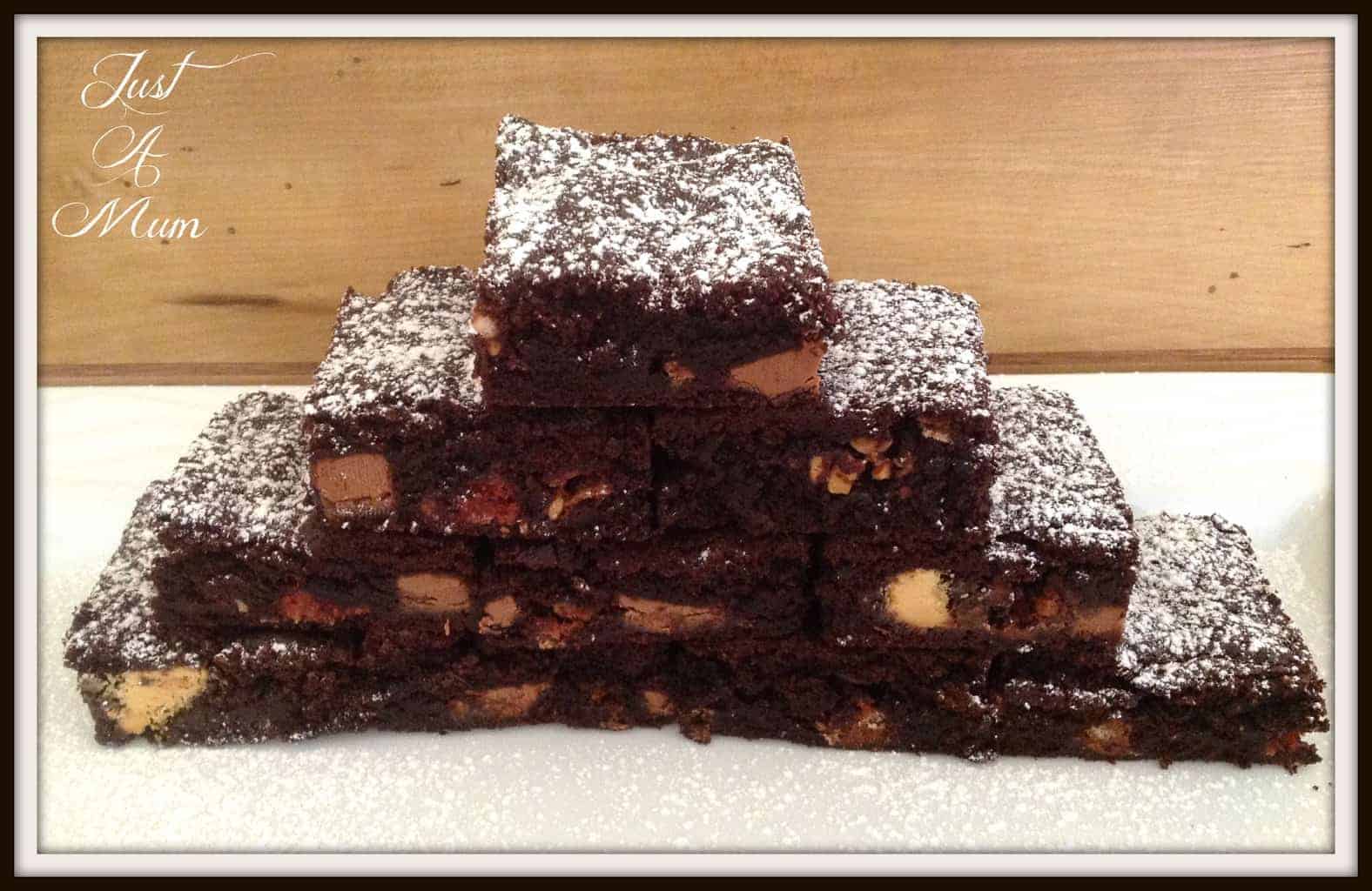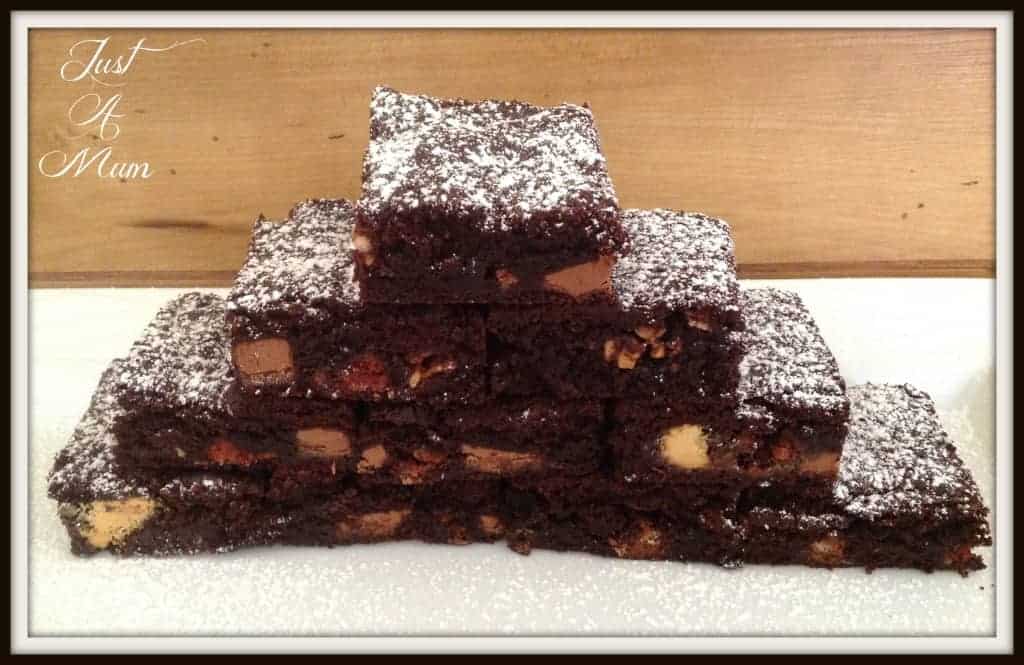 I have used Cadbury Favourites as they always seem to be the one I have a stash of for last minute gifts, I get given a few for thank yous, and hubby does too so there are always a few of these lying around the house – and we get chocolate overload so cannot stomach another one! But with people visiting this is a great thing to have on hand and can easily be frozen to be enjoyed later.

And I have to be honest with you – while I started with a full box of Favourites for this recipe the Turkish Delights and Mint Bubbly may not have made it to this Favourites Brownie.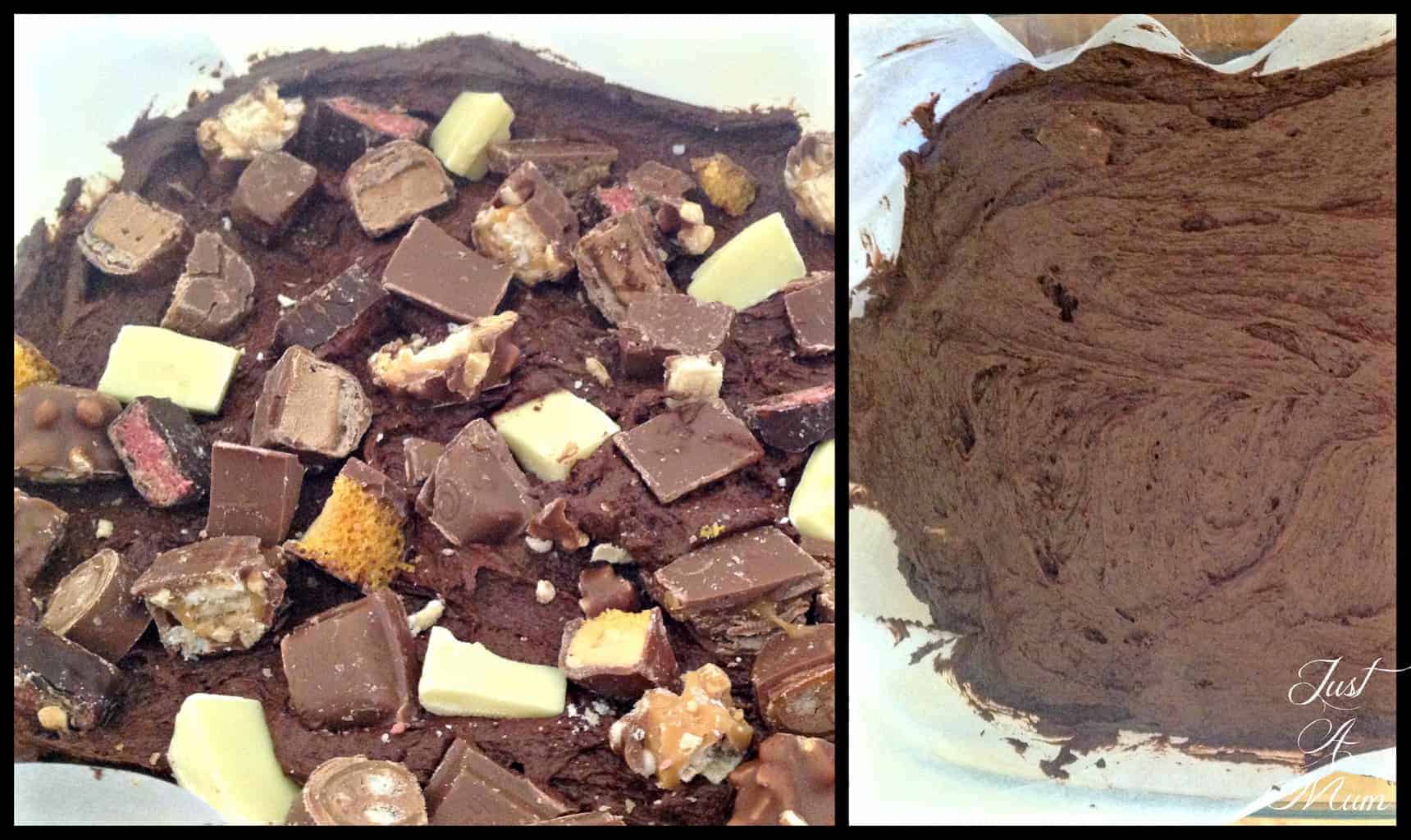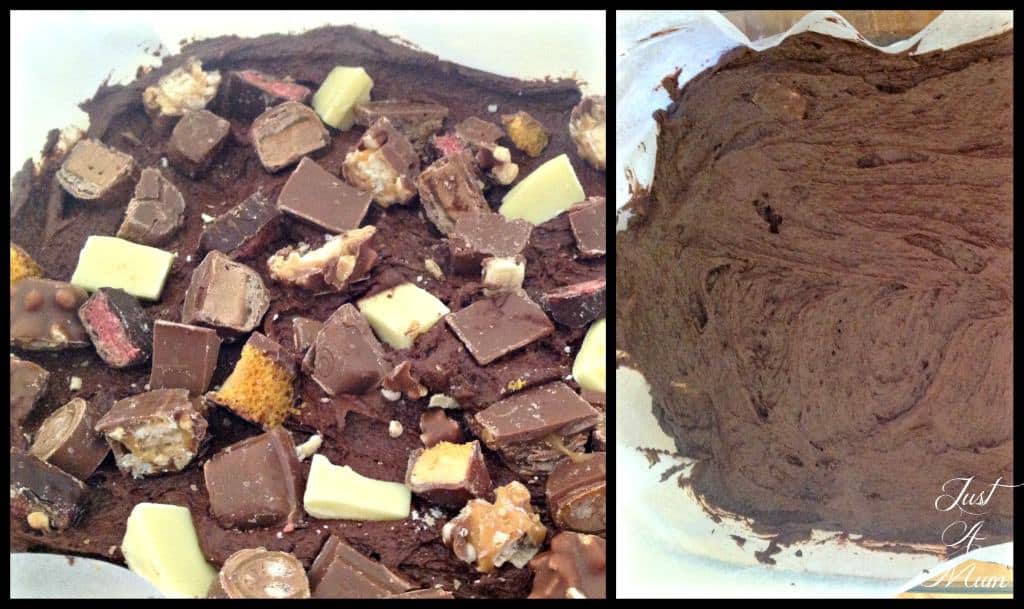 This is such a great brownie recipe, its dense and rich and pretty easy to make! I hope you enjoy this lovely recipe and I would love to hear your thoughts via my comments section below.
If you love this brownie then be sure to check out my delicious Rocky Road Chocolate Brownie, rich dense and fudgy!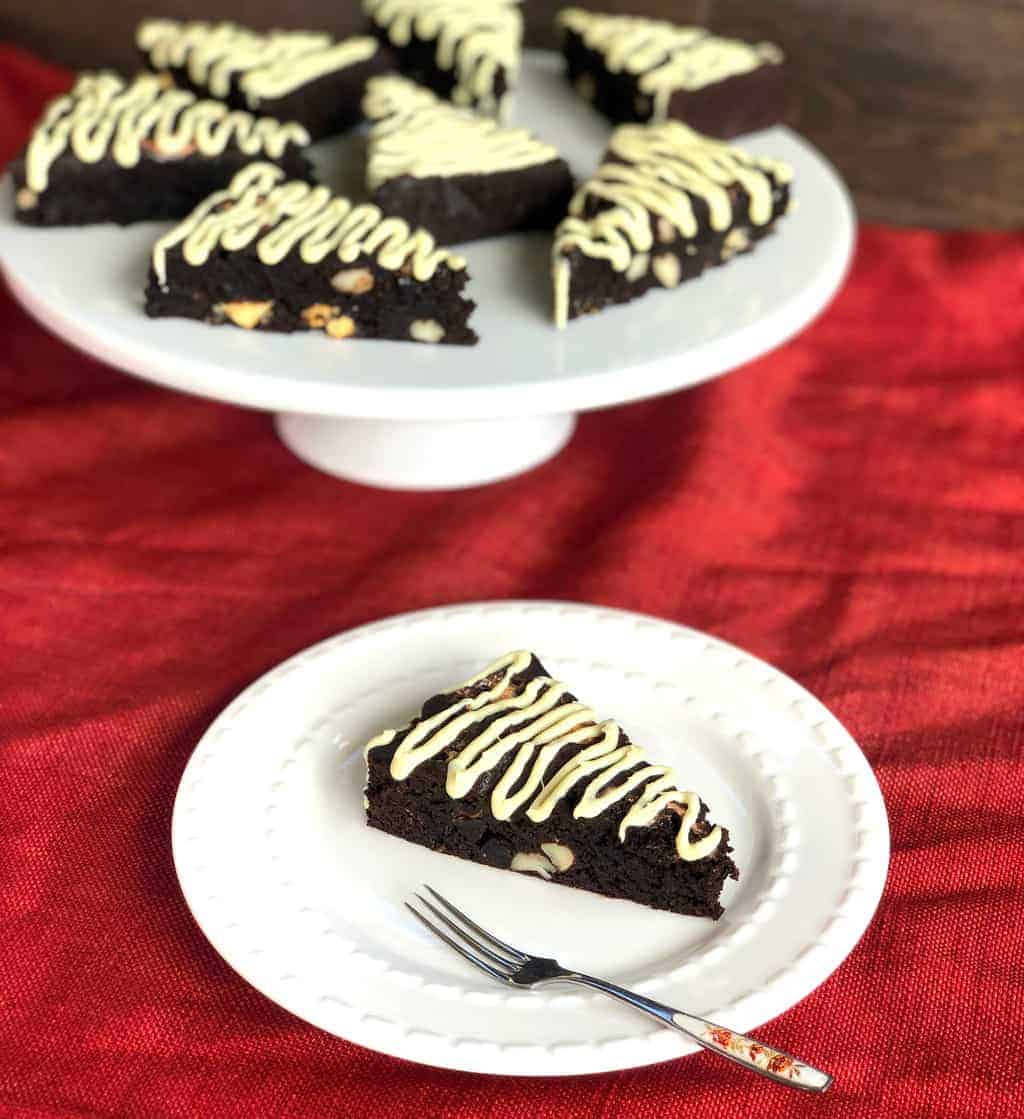 Onto the recipe for Favourites Brownie! Delicious and so easy.
I know some of you have never heard of leftover chocolates, and that is ok too! A delicious brownie on its own or with a block of your favourite chocolate.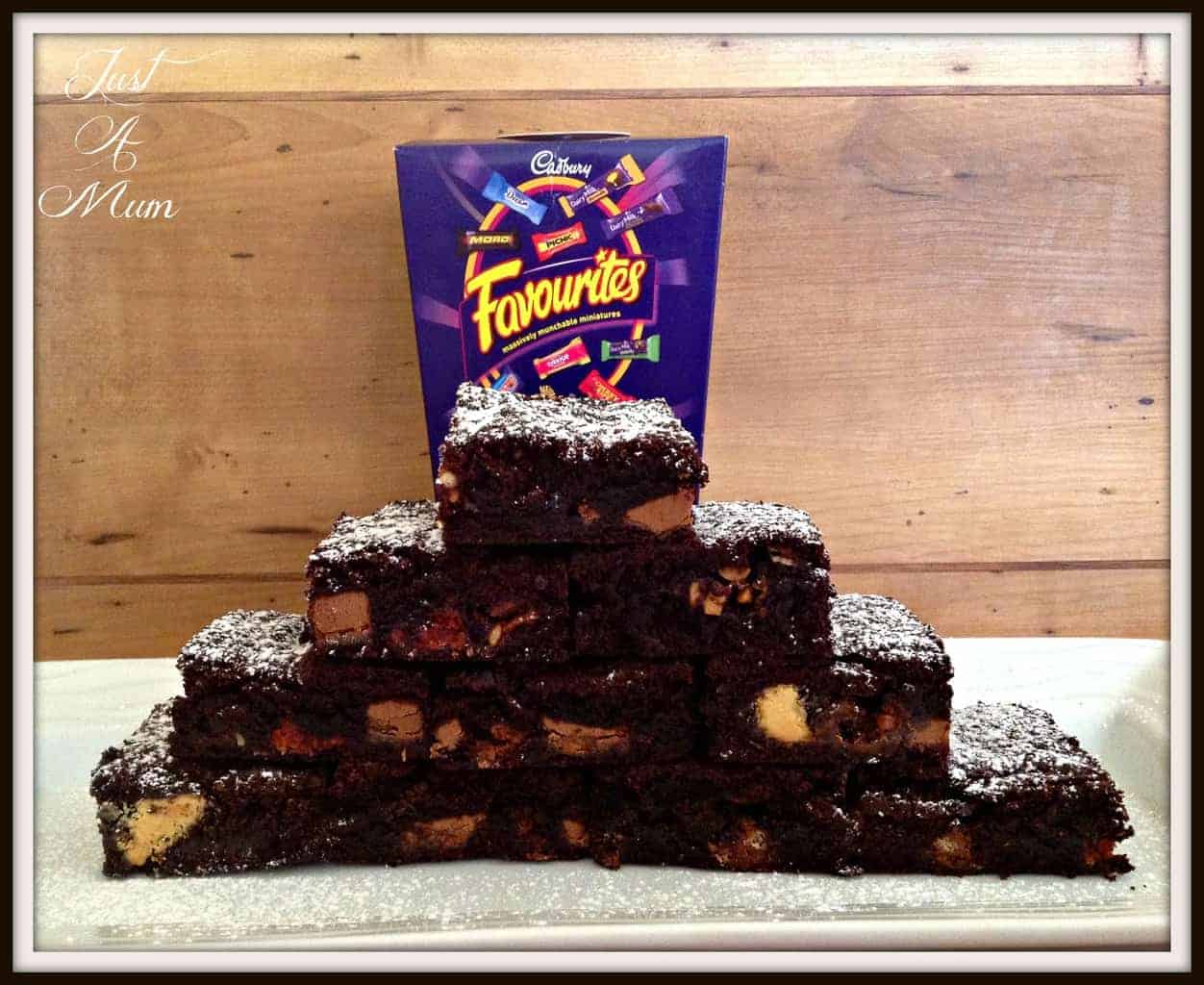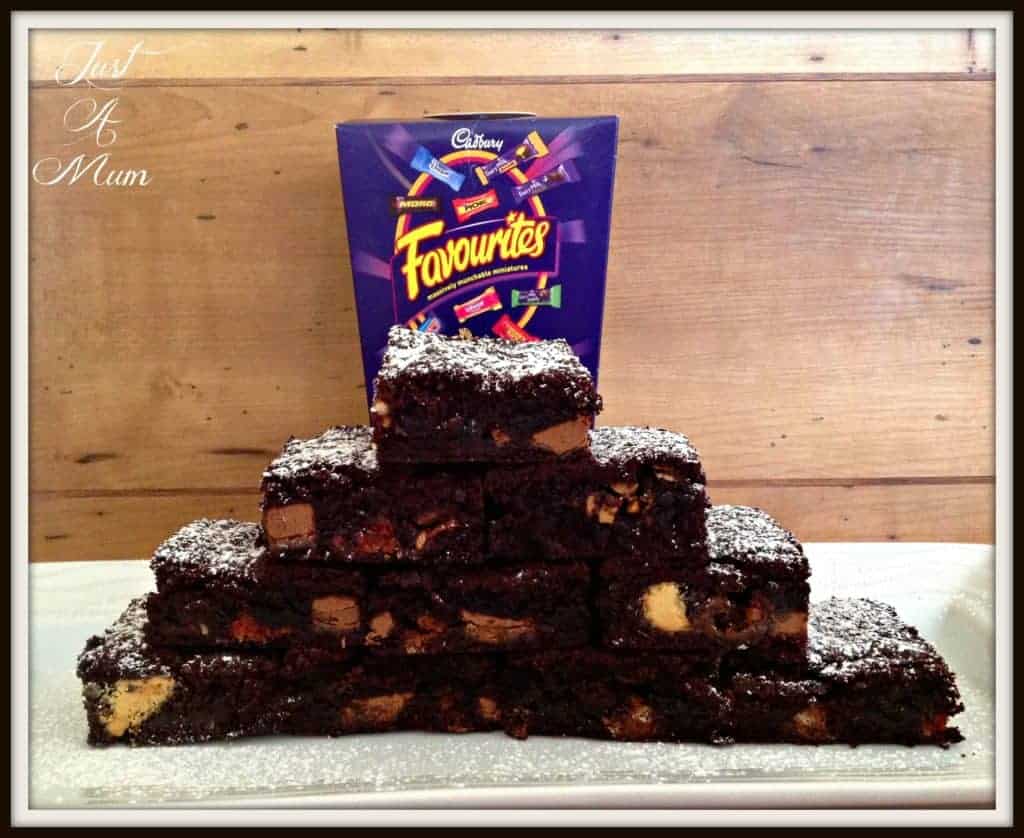 Thank you so much for stopping by to check out my latest recipes on my blog. If you are not already be sure to follow me on Facebook or Instagram for more deliciousness, and you can register your email in the subscription box below to receive all my recipes as I publish them.
Happy Baking
Anna