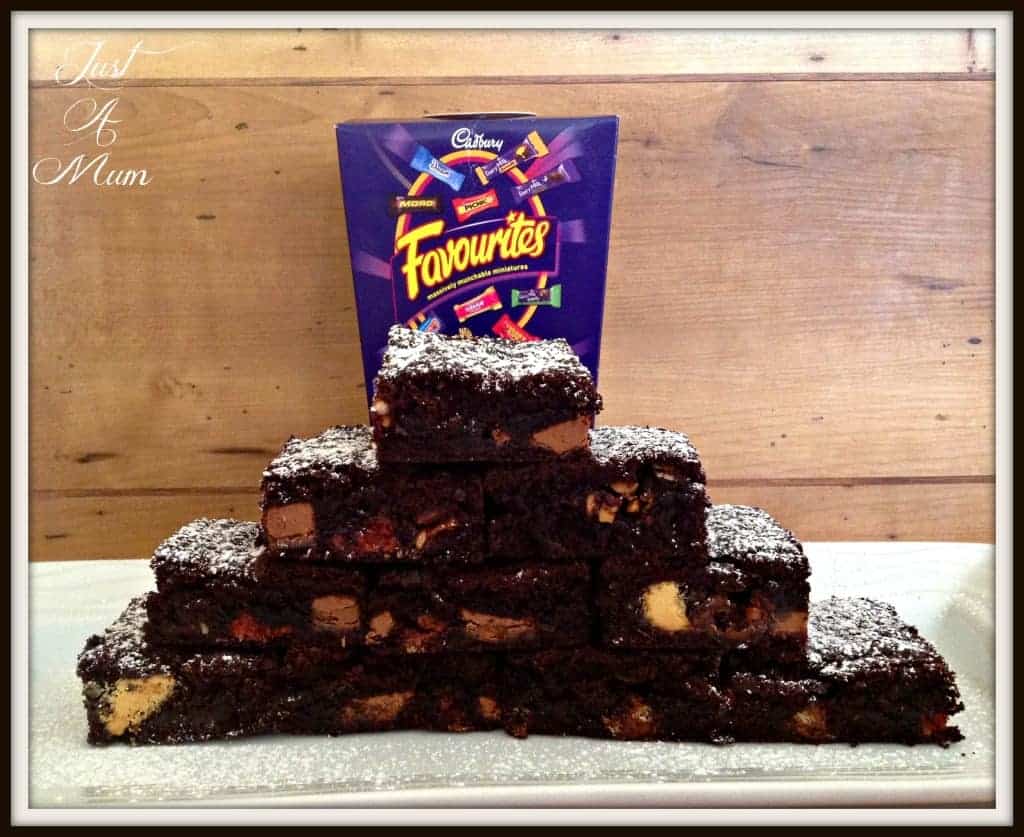 If you are anything like me then around Christmas you are left with boxes of unopened chocolates, or in the very least boxes of chocolates that you have eaten your favourites out of but left the rest! Well I thought I would come up with a recipe where I can turn your unwanted or uneaten chocolates into something delicious!
It is really quite simple, all you need to do is to chop up your lovely left over chocolates into small pieces and add them to this delicious and versatile chocolate brownie recipe!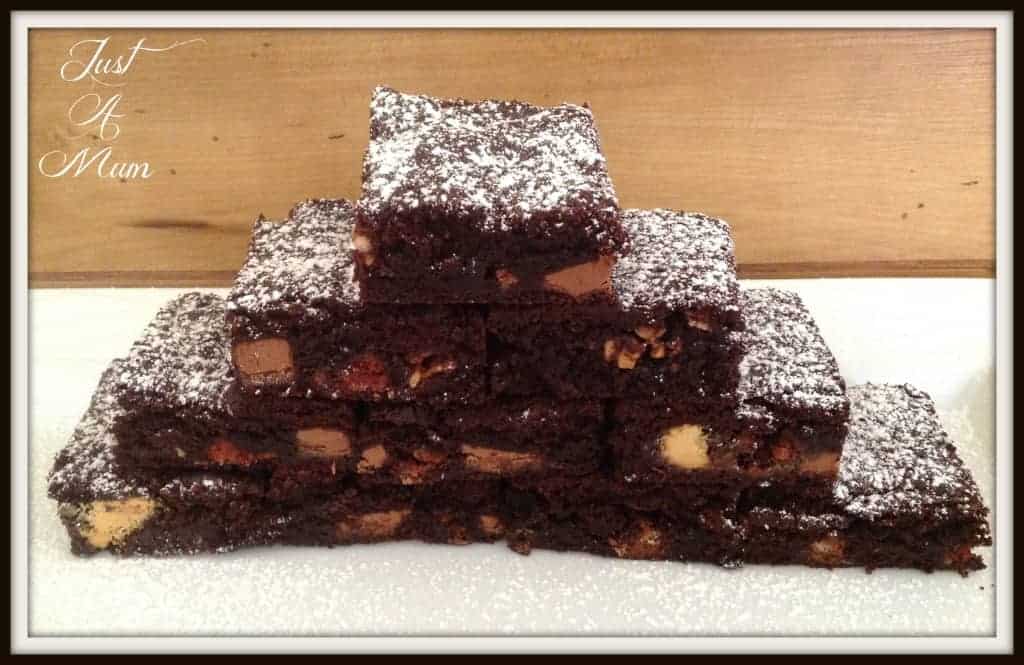 I have used Cadbury Favourites as they always seem to be the one I have a stash of for last minute gifts, I get given a few for thank yous, and hubby does too so there are always a few of these lying around the house – and we get chocolate overload so cannot stomach another one! But with people visiting this is a great thing to have on hand and can easily be frozen to be enjoyed later.

And I have to be honest with you – while I started with a full box of Favourites for this recipe the Turkish Delights and Mint Bubbly may not have made it 😉

Favourites Brownie
Ingredients
200 grams butter, softened
1½ cups white sugar
1 cup cocoa (sifted to remove lumps) <
3 eggs
½ cup standard white flour
220 grams chopped up chocolates - I used Cadbury Favourites, or could use blocks of chocolate or any chocolate bar you like!
Method
Preheat your oven to 150°C and grease and line a 25 x 25cm square baking tin with baking paper.
Using an electric mixer cream butter and sugar until pale & creamy, approx. 4 minutes.
Add the cocoa and continue to beat for 3-5 minutes until creamy.
Add eggs one at a time, beating well after each addition.
Stir in flour and fold gently.
Transfer half the mixture to a greased and lined 25cm square baking tin and spread using the back of a spoon
Sprinkle the chopped chocolates all over the brownie mixture as evenly as you can.
Pour the remaining brownie mixture over the top and spread with the back of the spoon
(Alternatively you can simply add the chopped chocolate to the brownie mix and fold in gently and pour the whole thing into the tin)
Bake at 150°C for 45 – 50 minutes or until the surface of the brownie appears cracked or dry.
The centre should appear almost uncooked, test the brownie with a knife or skewer, if may appear wet with some crumbs but should not have wet brownie mixture on it.
As with all recipes & using different tins etc it pays to check early rather than late so you can always test early and cook a bit longer 🙂
Cool in the tin before removing carefully using baking paper to lift it out.
Cut into squares. Just before serving, dust with icing sugar. Store in an airtight container for up to 4 days.
Will freeze well.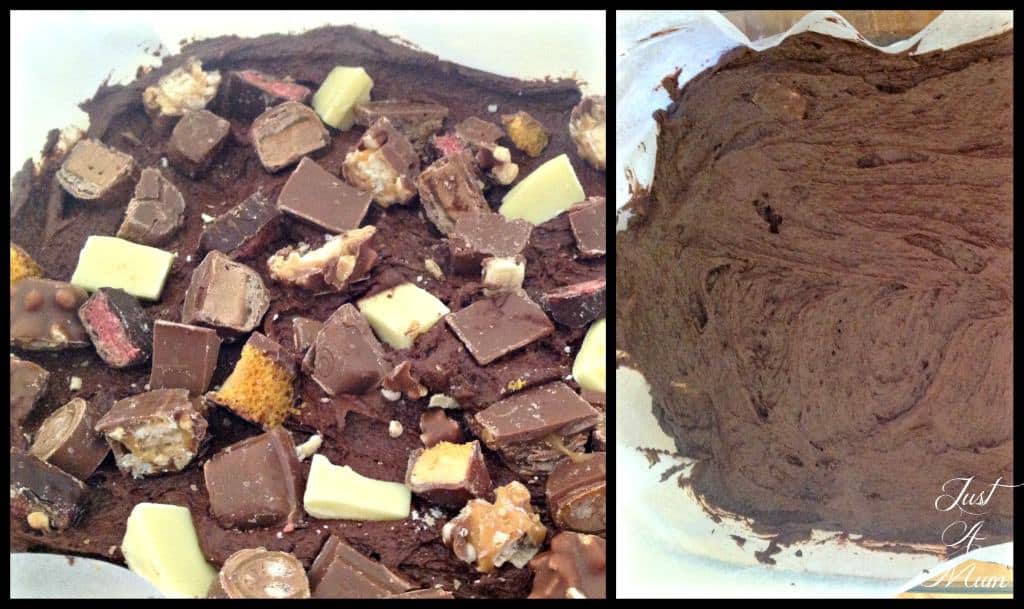 This is such a great brownie recipe, its dense and rich and pretty easy to make! I hope you enjoy this lovely recipe and I would love to hear your thoughts via my comments section below.
Please follow me on Facebook Here and also register your email in the subscribe box to the right so that you can receive each recipe as I post them.
Thanks so much for stopping by to check out this recipe – have a look in the Sweet Treats Tab for more delicious tried and true recipes.
Happy Baking!
Anna 🙂