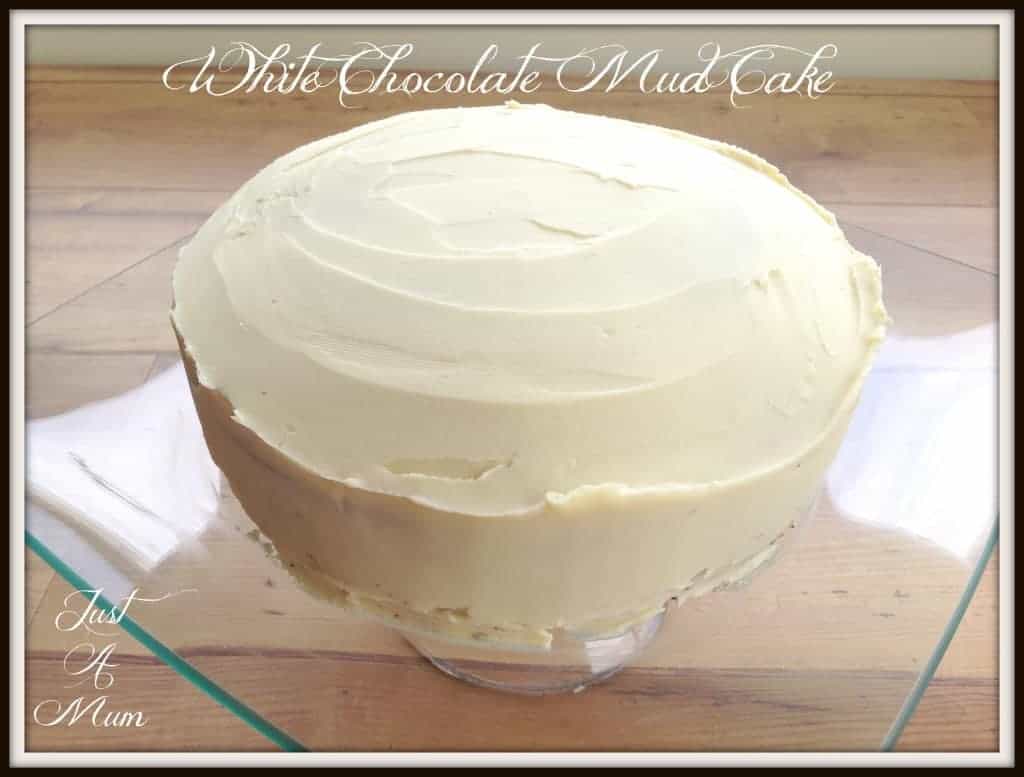 I love experimenting with recipes that I haven't tried before. But some recipes I sort of pop in the 'too hard basket' and making mud cakes seems to be in that category for me! I have tried lots of cakes that claim to be mud cakes but are really just moist cakes or rich cakes, lovely but not dense mud cakes! So it is with that in mind that I decided to experiment with white chocolate mud cakes after coming across a stash of white chocolate left over from my Christmas Baking!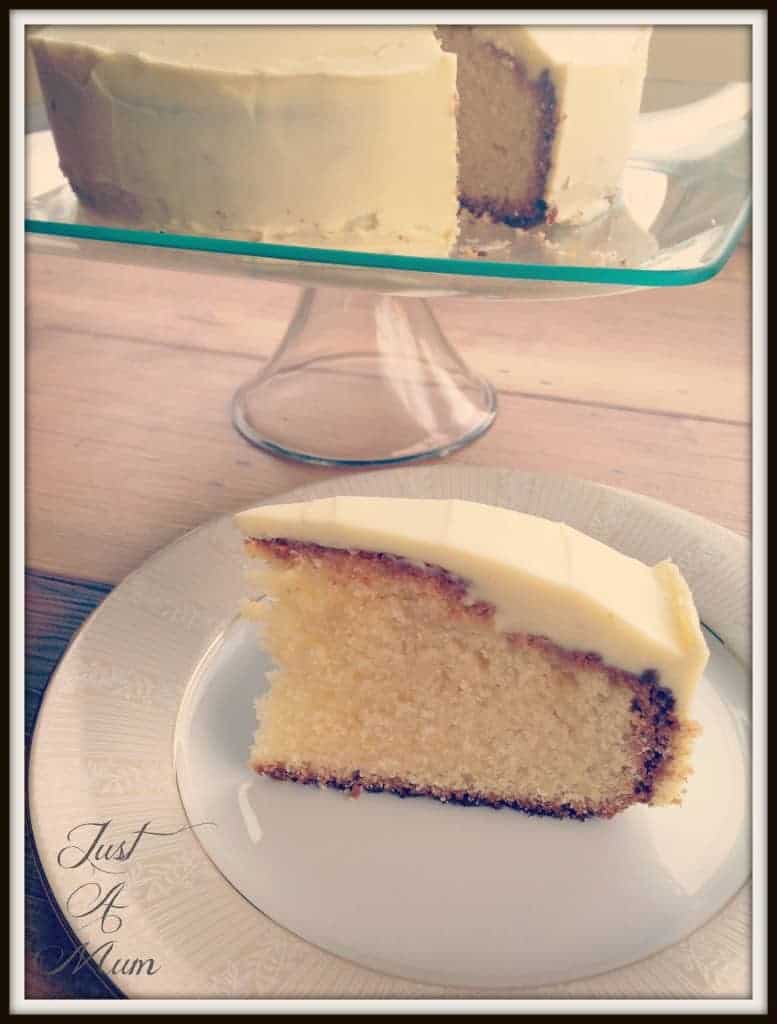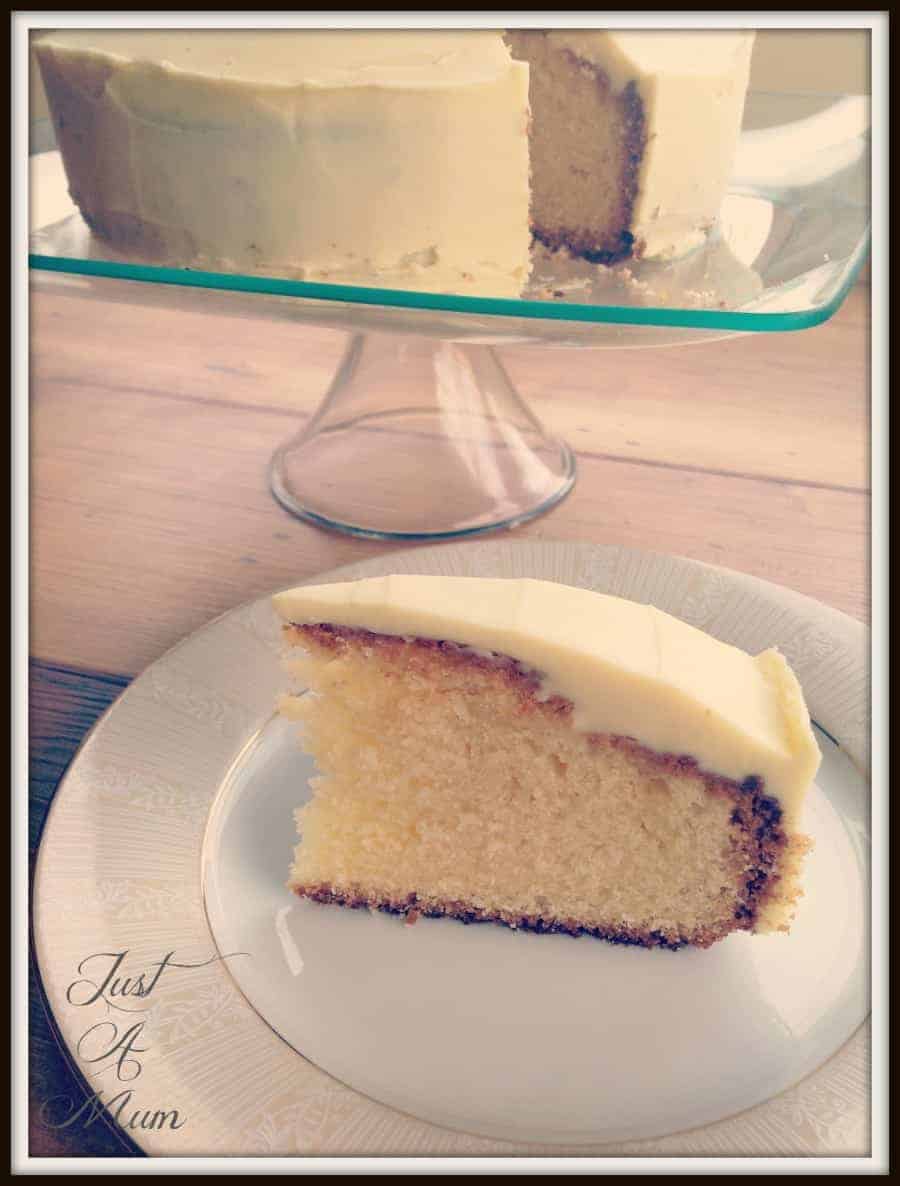 This recipe is really really simple, strange but simple and I have found similar recipes in many places online. It results in a lovely dense but moist mud cake that holds that gorgeous white chocolate almost caramelly flavour.
But I have to be honest the winner in the whole deal is definitely the icing – this white chocolate ganache is so easy and just gorgeous! I played around with the quantities to get it just right and it is delicious! So creamy and rich it was worth the experimenting. Just like normal chocolate ganache it uses just chocolate and cream and is delightful! You leave it to cool in the fridge until it comes to the right consistency for what you are using it for – filling cakes and piping it will need to be left longer but icing cakes it can be still pouring consistency but slightly like peanut butter if that makes sense! Just keep stirring and checking on it until you are happy with it.

Without further ado as I realise you are here for the recipe not my waffling here it is, enjoy & let me know how you get on.

White Chocolate Mud Cake
Ingredients
200 g White chocolate (I used Cadbury Dream)
250 g Butter
1½ c Caster Sugar (this is a sugar with a very fine consistency)
200 ml Hot or near boiling water
1 c Self Raising Flour
1¾ c Plain Flour
2 Eggs, Lightly Beaten
1 tsp Vanilla
~~White Chocolate Ganache Icing~~
¾ Cup Heavy Pouring Cream
240 grams White Chocolate (I used Cadbury Dream)
Method
Preheat Oven to 160 Degrees C
Prepare a 20 or 25 cm round cake tin - spray liberally with cooking spray and line the bottom with a circle of baking paper and spray again.
In a large saucepan combine the white chocolate, diced butter, sugar & hot water and melt over a low to medium heat until the chocolate has melted and the sugar dissolved - approx. 4 minutes
Remove from the heat and set aside to cool slightly while you prepare the remaining ingredients (approx. 15 minutes to cool)
Combine the self raising flour and plain flour together in a large bowl and lightly whisk together.
In a small bowl combine your eggs & vanilla and whisk them lightly.
Once chocolate/butter mixture has cooled slightly pour this into the flours and add the egg & vanilla mixture. Using a whisk quickly beat together all the ingredients until smooth and no lumps remain.
Pour into the prepared cake tin and bake for 1 hour - until a skewer or knife comes out damp but clean. Take care not to over cook, each oven is different so check at 50 minutes if needed.
Remove from the oven and allow to sit in the cake tin for at least 25 minutes before turning out onto a wire rack to cool.
Cake needs to be completely cool before icing, will store well for a number of days until required or freezes well also.
~~ICING~~
Heat cream in a small saucepan until it begins to boil - being careful the sides do not catch
Once the cream is boiling remove from the heat and add the white chocolate in small pieces and leave for a few minutes then once softened whisk well to combine.
Pour into a room temperature bowl and place in the fridge to allow it to cool at the right consistency - this may take some time - check every 10 minutes stirring each time.
Pour the ganache over your cake and using a blunt knife spread all over the cake - you can use a small amount of warm water on the knife to get a smooth finish.
Store in an airtight container - this will keep at room temperature for a time but best in the fridge if the weather is likely to be warm.
Enjoy!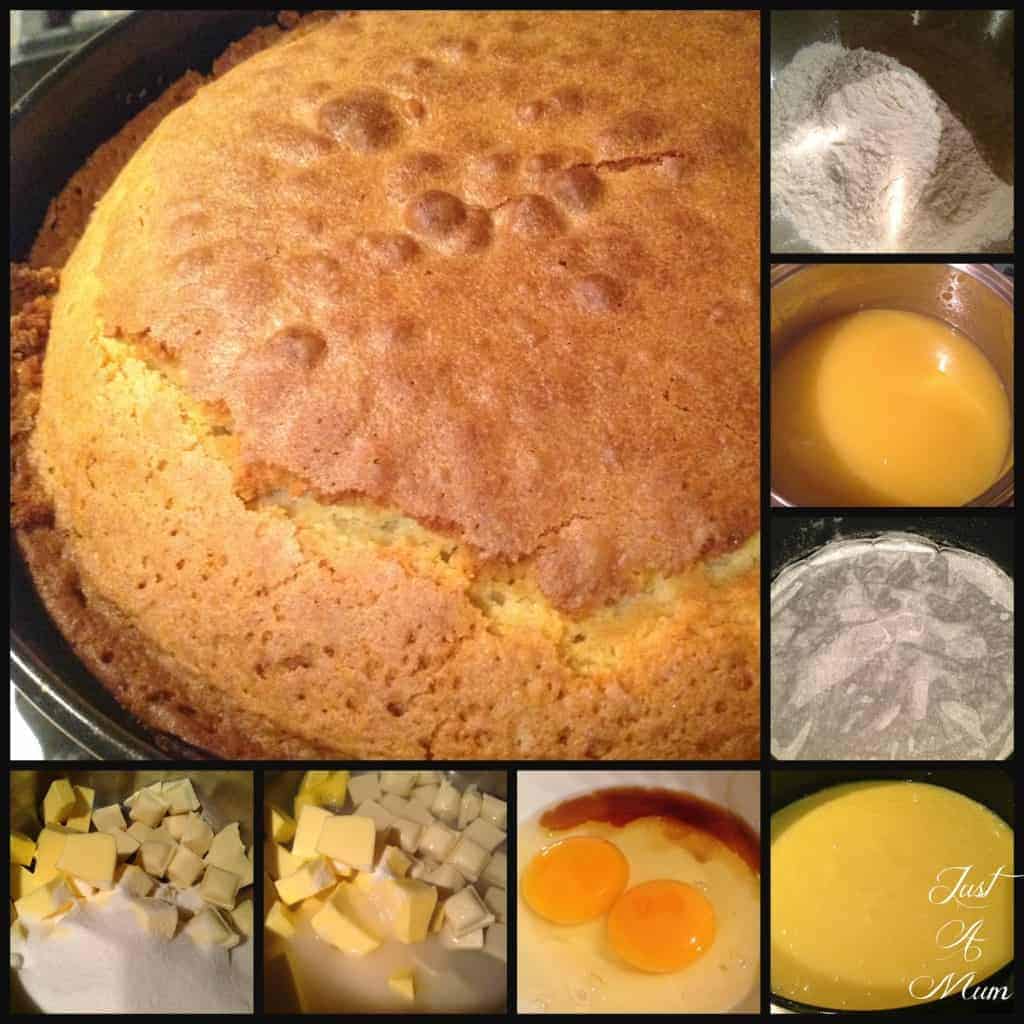 And it is as simple as that and absolutely beautiful. This would be such a great cake to use for birthdays, as a special occasion cake or just because! It holds its shape really well and is dense and rich! Perfect for the white chocolate lovers in your life!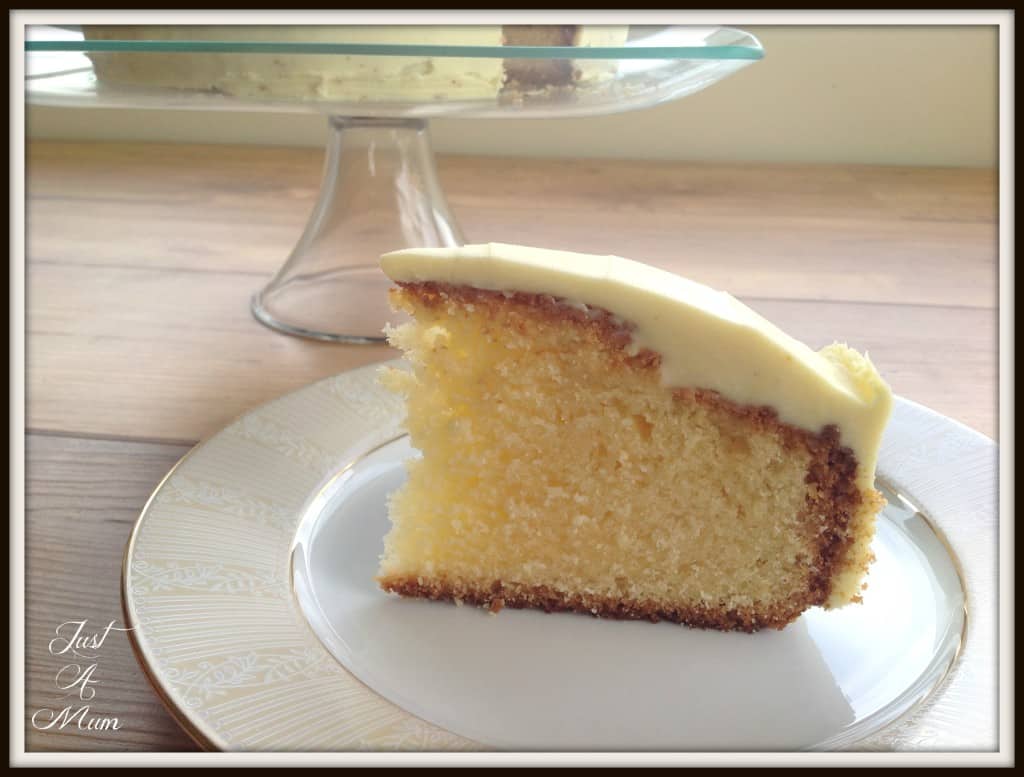 Thank you so much for stopping by – please do feel free to follow me on Facebook by clicking here for gorgeous recipes each day and also follow me via email for new recipes as I post them.
Remember to comment below to let me know your stopped by – makes a bloggers day to know their recipes are well received! xo
Happy Baking!
Anna 😀