Lasagne for me is the ultimate comfort food, sure there are a few steps to getting it on the table but it is so worth it!! What you may know about me however is that I am not one for fancy techniques and with being a busy Mum I like to make things easy in the kitchen so I do cut a few corners that may offend the pure Lasagne fans out there! And of course there are much easier ways too but this is my favourite!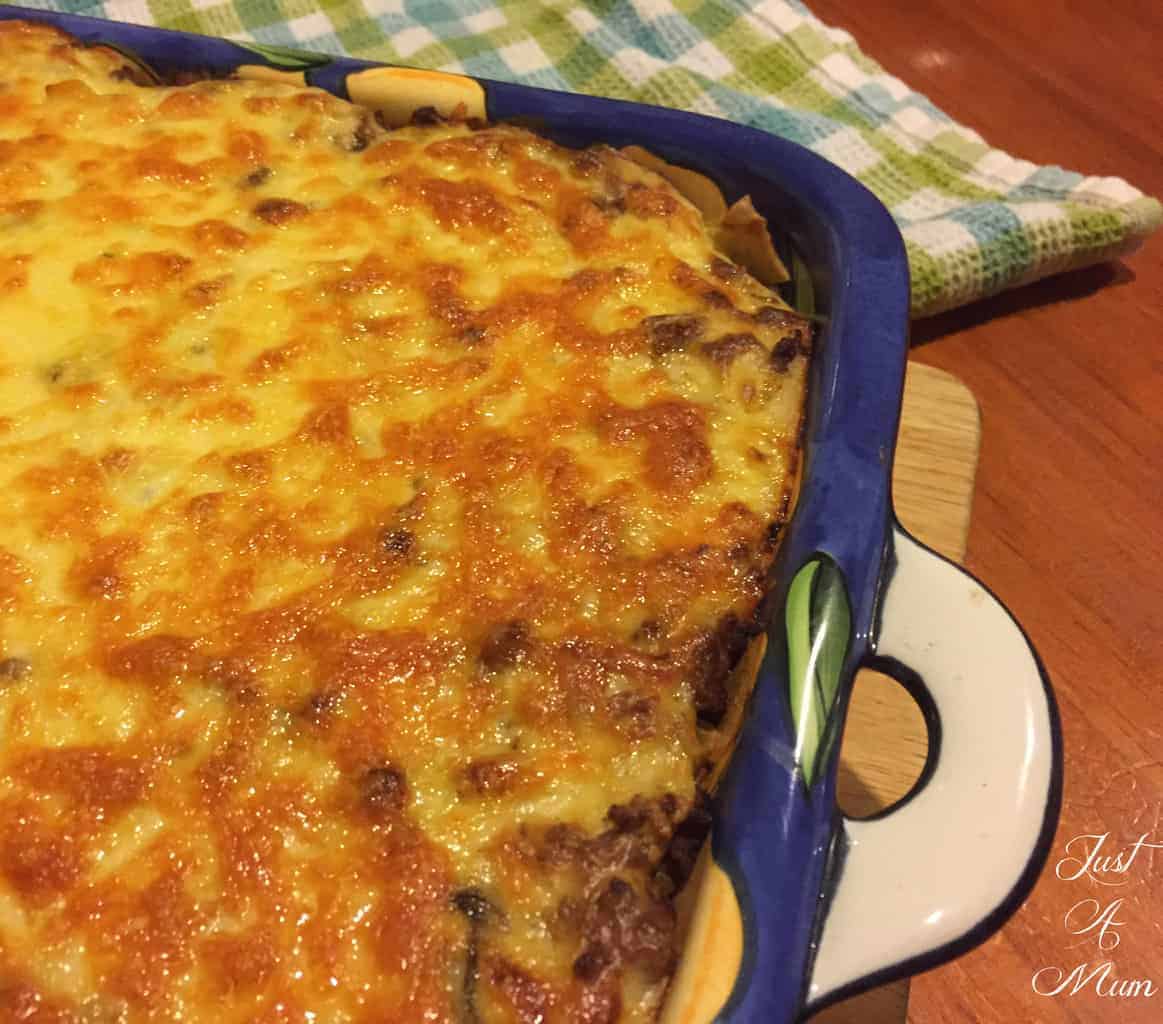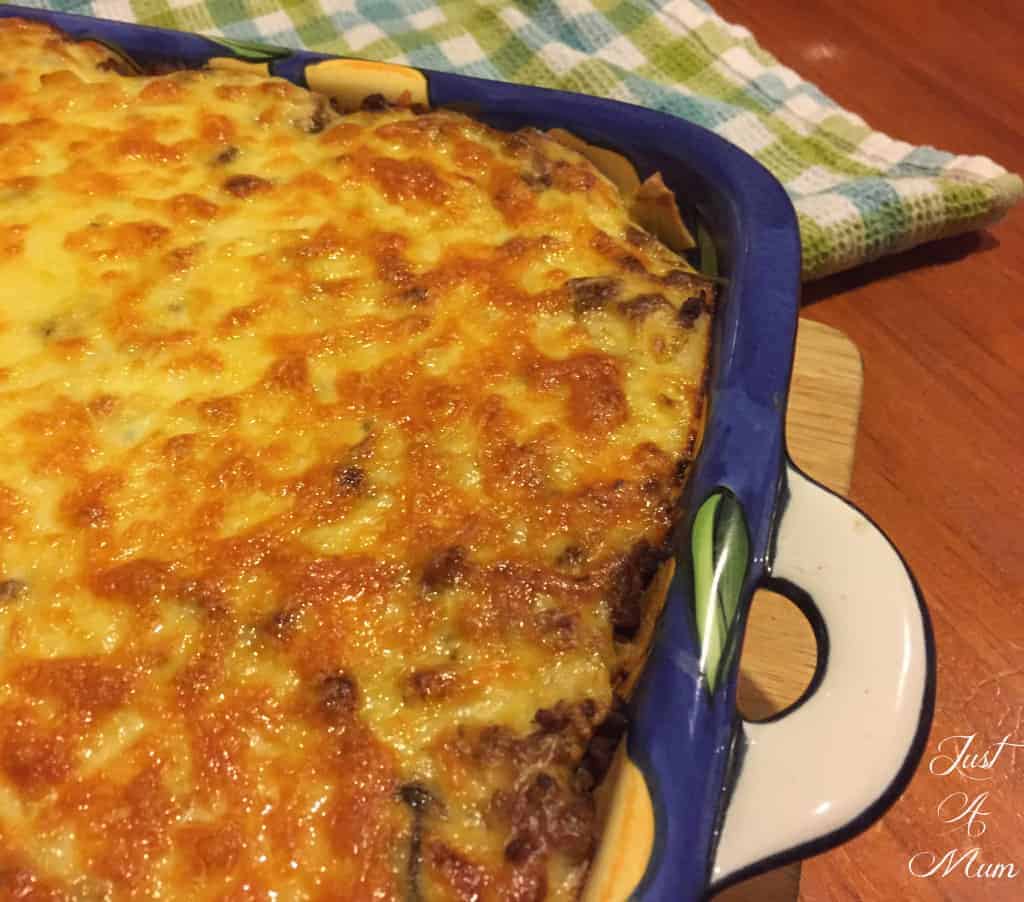 One of my biggest kitchen helpers is Watties Traditional Pasta Sauce – the Tomato & Herb flavour is a constant in my pantry. I use it for the base for ALL my mince meals whether it is spaghetti bolognaise, shepherds pie, tacos, lasagne, you name it! I can make it more or less saucy with the addition of water and cooking it down depending on what I am needing it for. The kids absolutely love the flavour, and since I never cook my mince with onion it provides a great flavour boost! I sometimes jazz it up with garlic or herbs depending on what I am making when I pop the oil in the pan. It is as simple as browning the mince in some oil, draining off the fat and juices once browned, adding a can of the pasta sauce, then half a can of water! Easy, do try it and let me know what you think!
My original Lasagne recipe that I used for years had tomato paste, sugar, whole canned tomatoes etc etc but using this one can has changed all that! Watties should pay me for the endorsement don't you think lol!
So making a lasagne is 3 steps really, making the meat base, the lasagne or pasta and the cheese sauce. None of these are particularly hard but you can feel like a bit of a mutli tasker if you choose to have all 3 going at once – you can of course do one at a time so please make this however best fits your urge that day!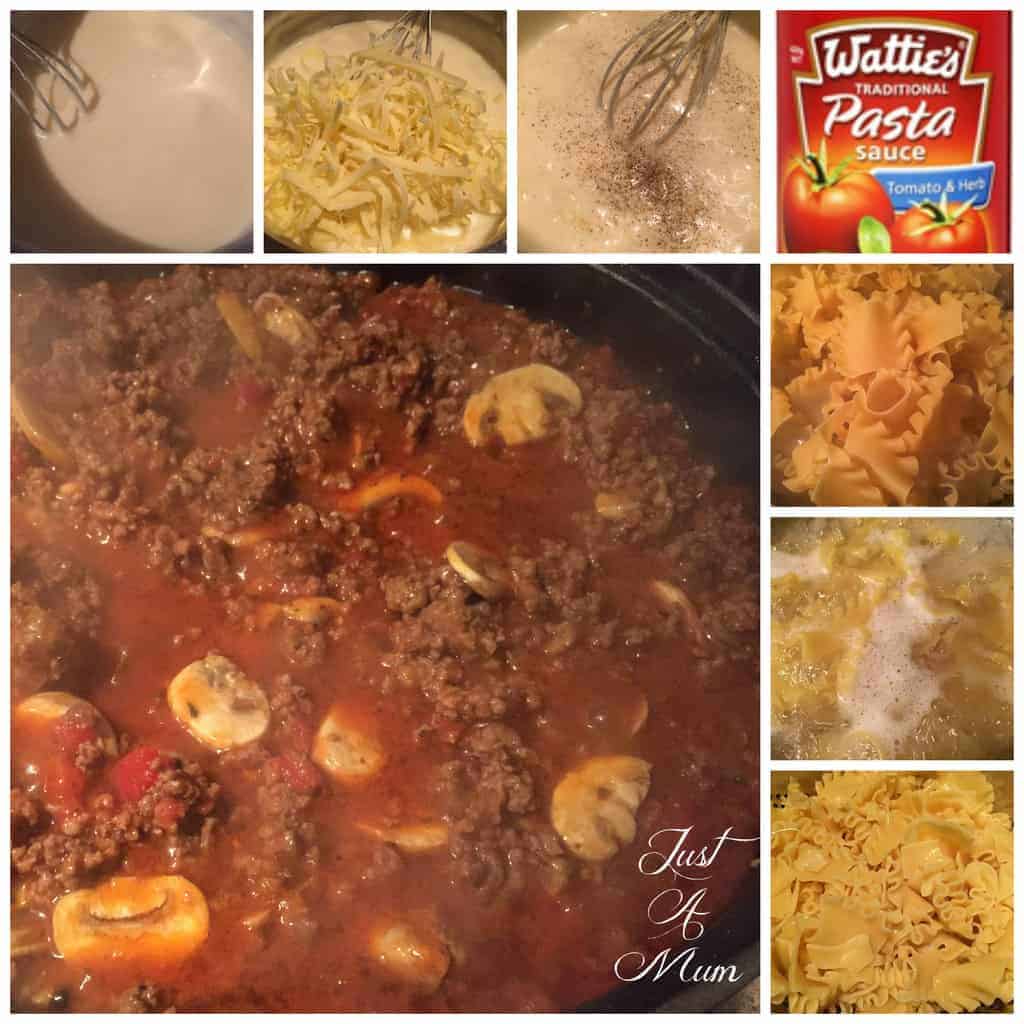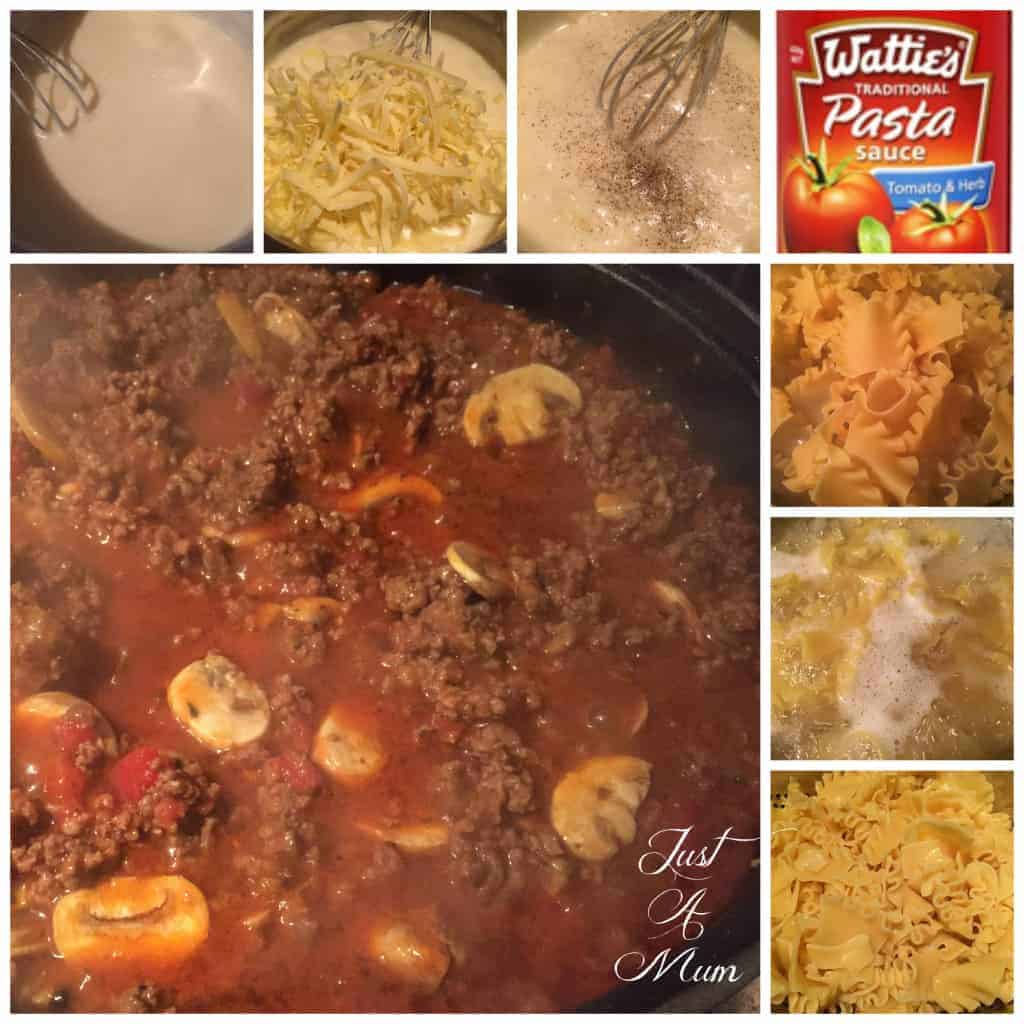 For the pasta I use what they call Wide Lasagne, you can of course use Lasagne Sheets but I prefer these even though they can be a bit fiddly, personal preference and all that! So please use and follow the instructions of the sheets if you prefer!
The cheese sauce is something I always make a heap of and make it super cheesy – this lasagne is not going to win any prizes for the healthiest thing on the table, so serve it with salad and call it even…….and garlic bread, don't forget the garlic bread…….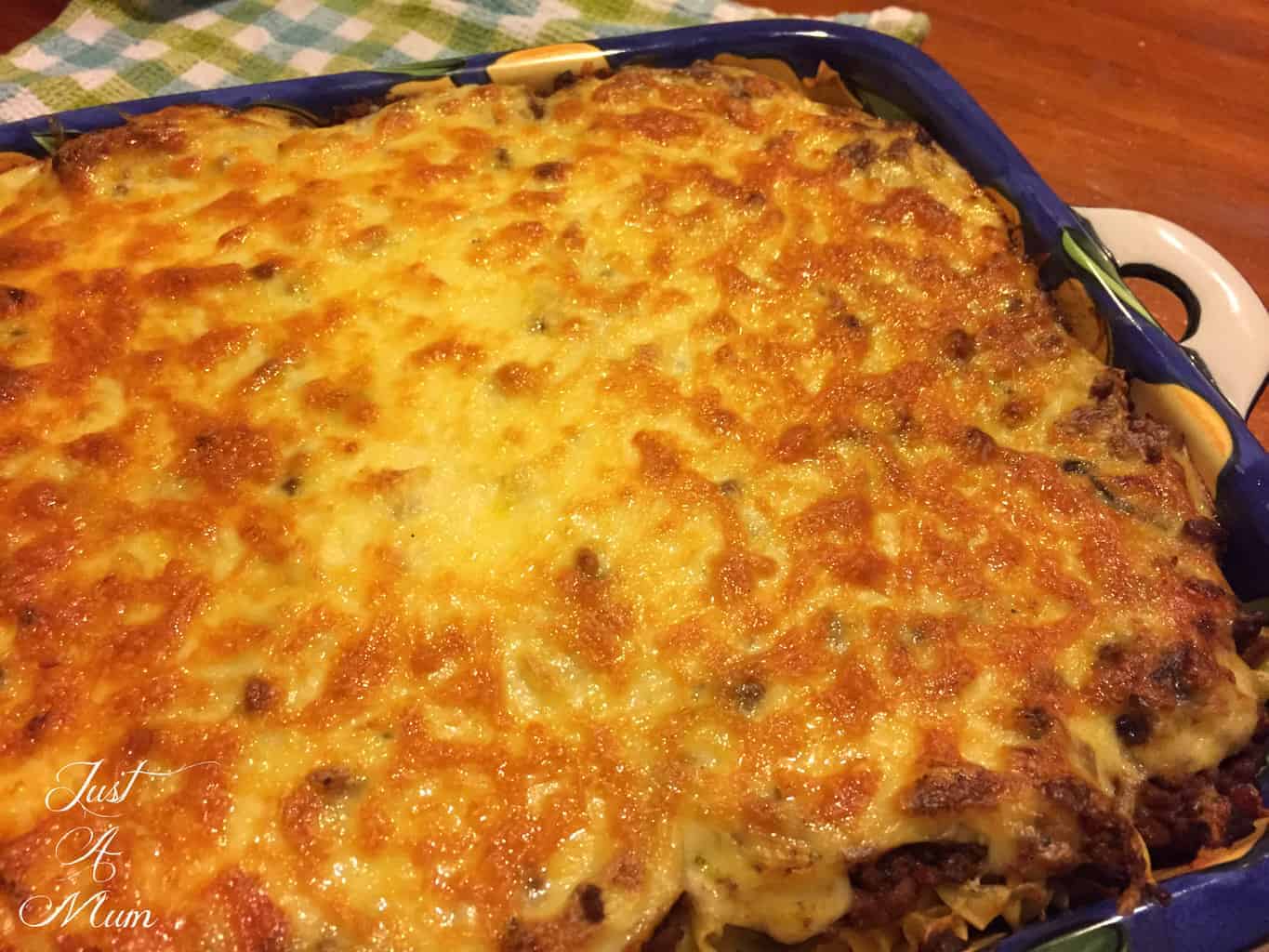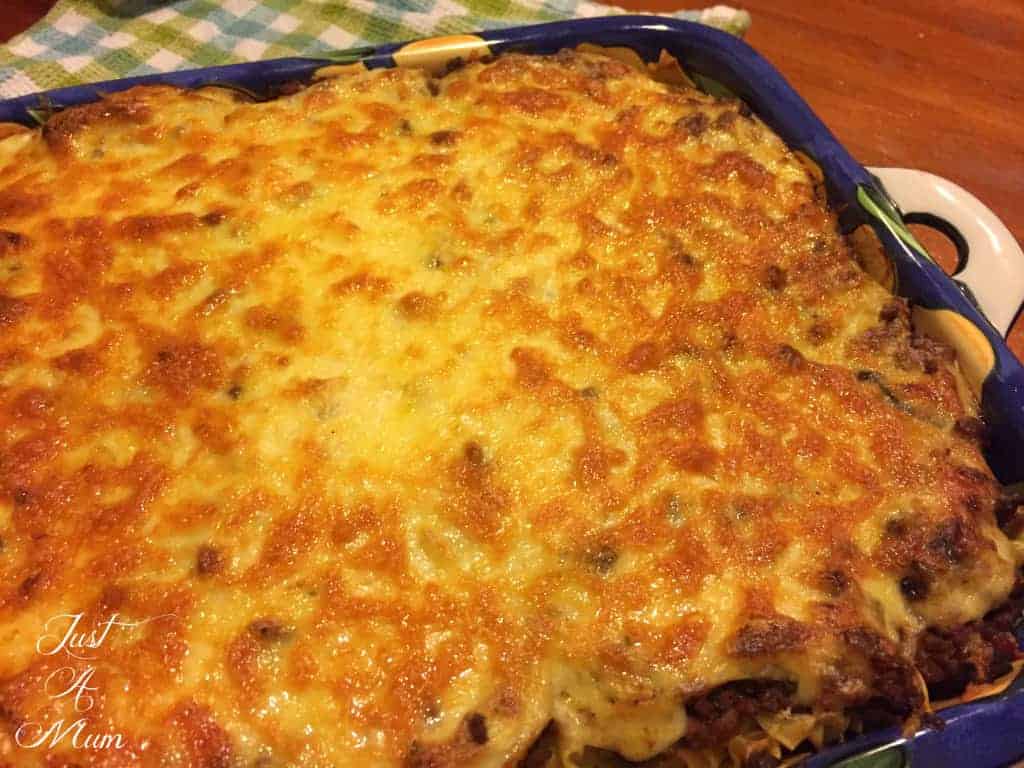 Cheese sauce is not something to be scared of if you haven't made it before, it really is quite easy, and there are lots of variations out there, mine is super simple, but stay on hand to keep stirring it so that it does not stick to the bottom.
If you are making this for guests I always recommend that you make it earlier in the day and reheat it – simply because if you are anything like me you will use all your pots, saucepans and spoons! You can appear to be super cool and collected if you get the cooking and assembly part out of the way well before people arrive! You can either cook it straight away to reheat, or pop the prepared lasagne in the fridge and cook 40 minutes before guests arrive. Up to you!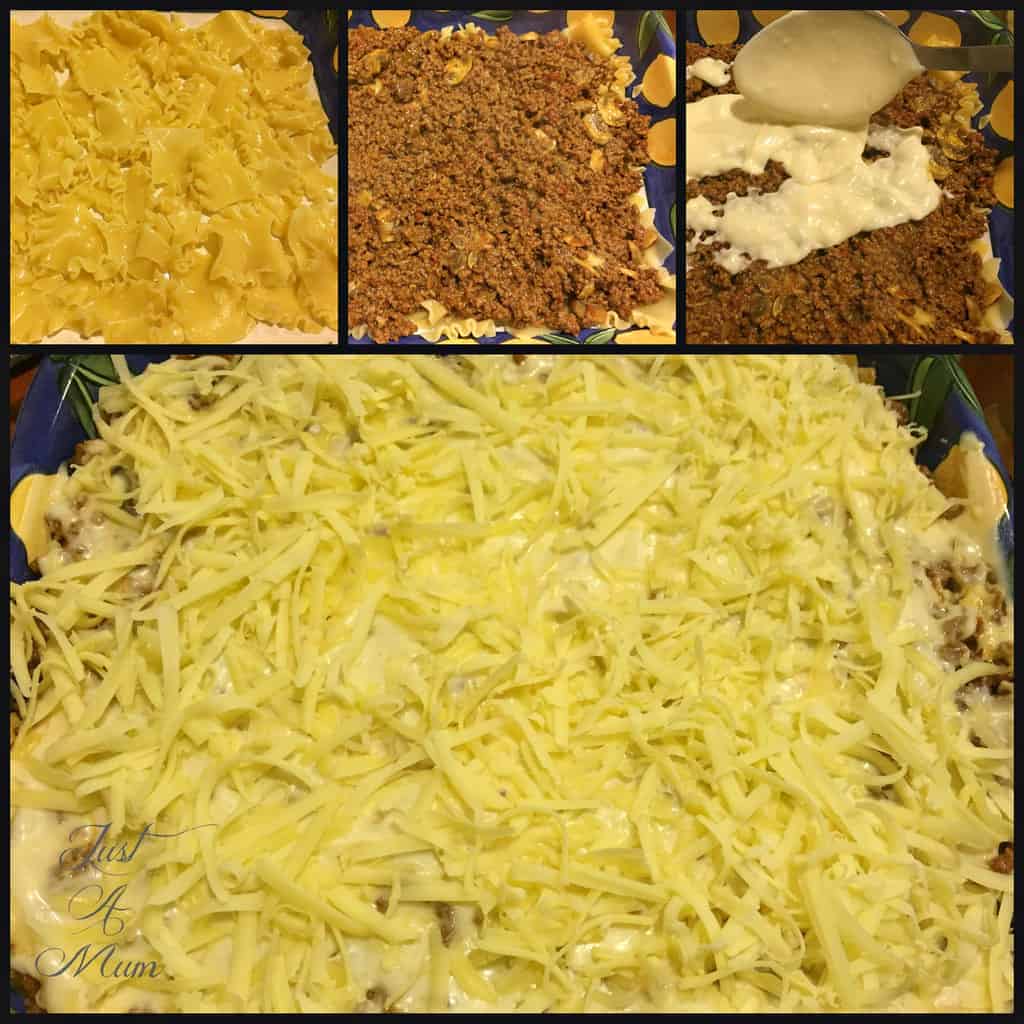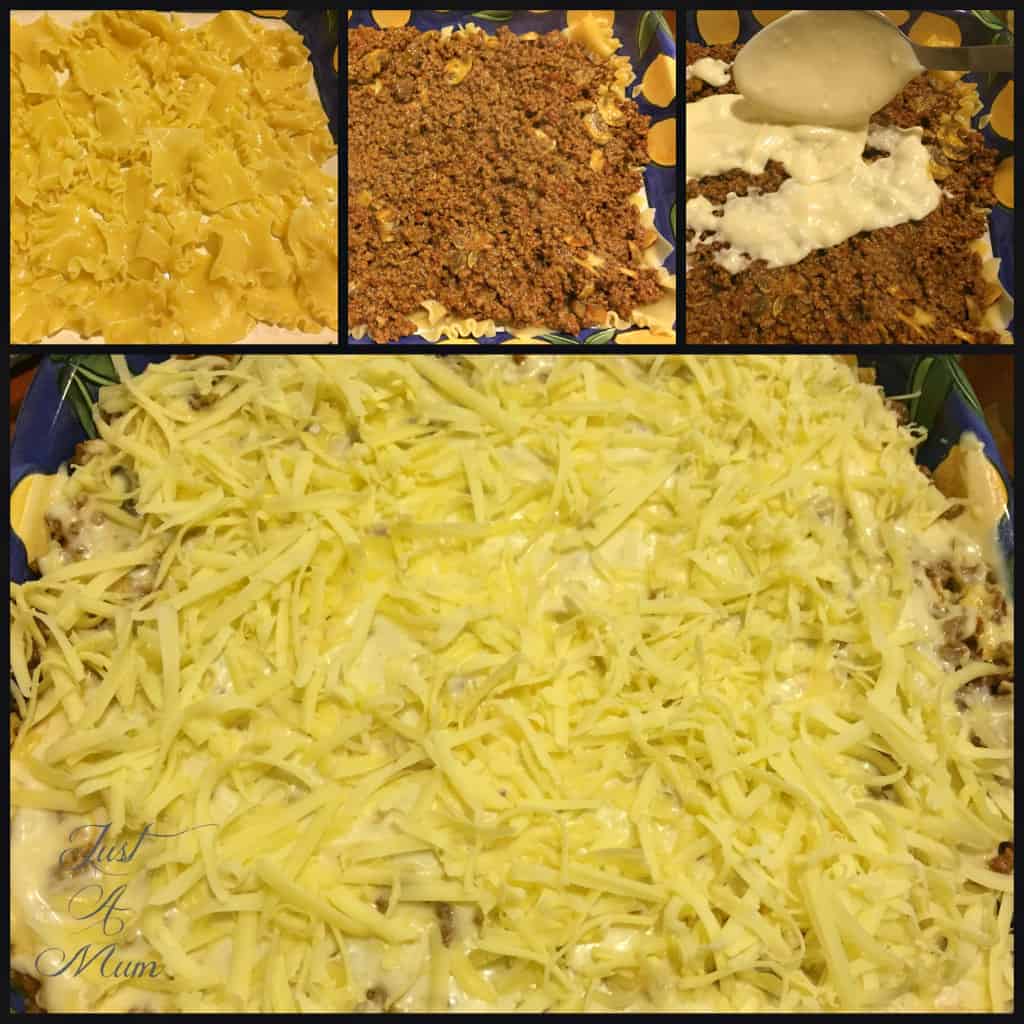 This recipe makes a good sized dish so feel free to halve it if you are just making for a couple.
Any questions let me know, tell me what you do differently with your lasagne?
So yes I realise the recipe looks quite long and involved, but choose a day where you have plenty of time and enjoy the art of cooking, checking, stirring, smelling and tasting! It will be so worth it in the end 😀
If you have any questions or want to follow what we do a Just a Mum pop over to our Facebook Page and Like us for lots more lovely stuff! Also while you are here feel free to subscribe to our email list to be the first to receive our recipes as I publish them.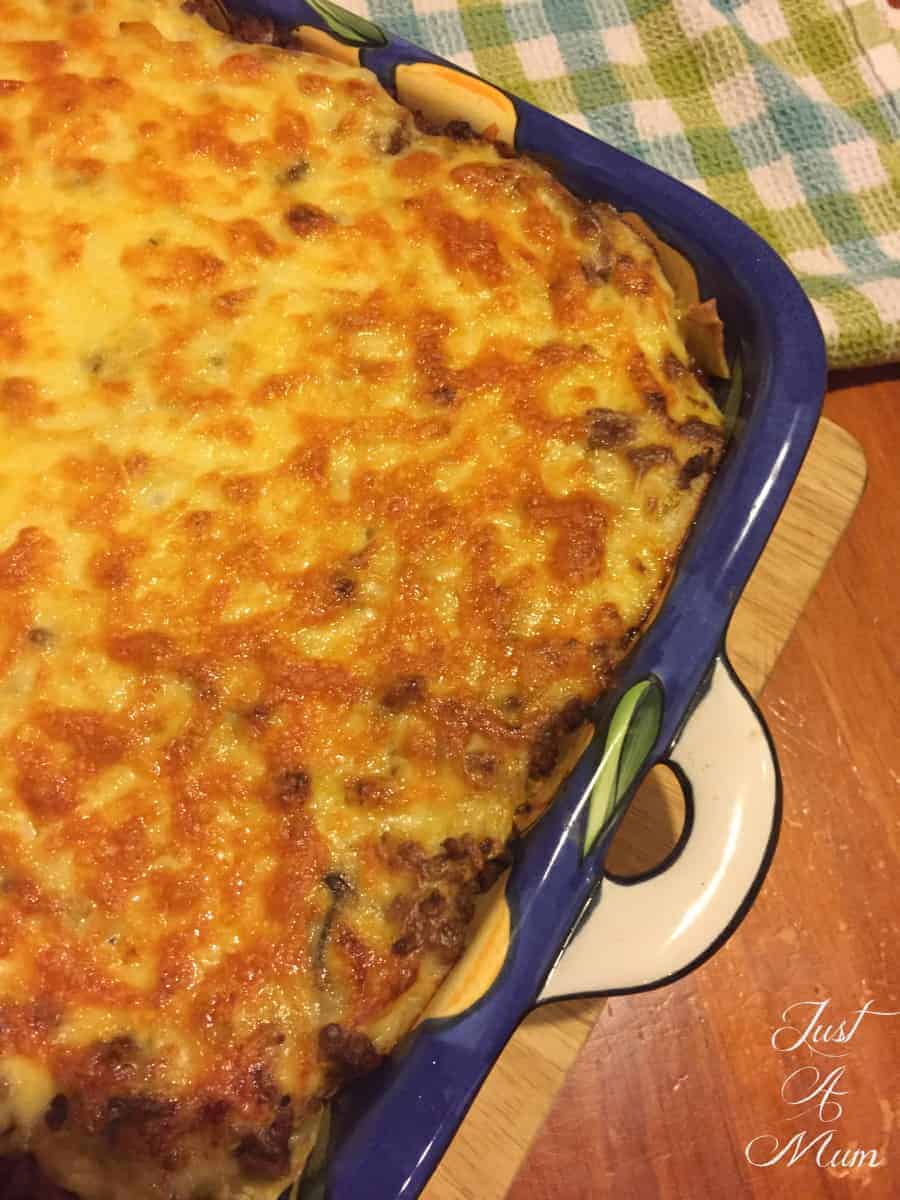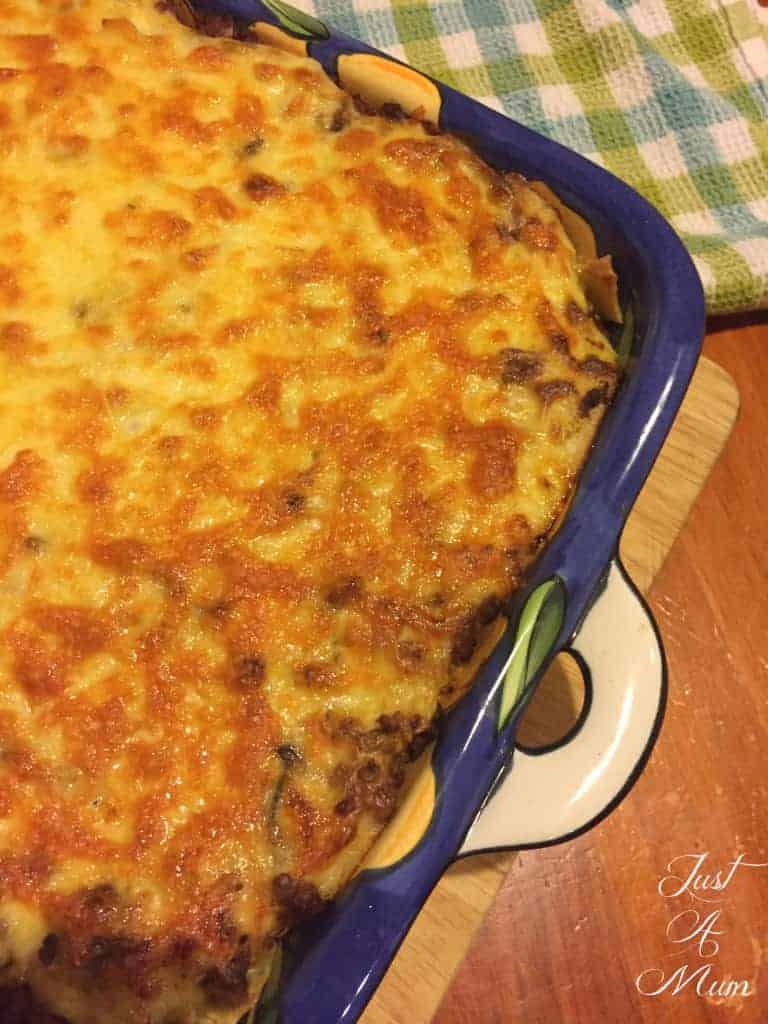 Thank you so much for stopping by.
Happy Cooking!
Anna