It feels so good to be back blogging after a bit of an extended break! Add to that a minor laptop disaster it is lovely to sit here and share some more delicious recipes with you all!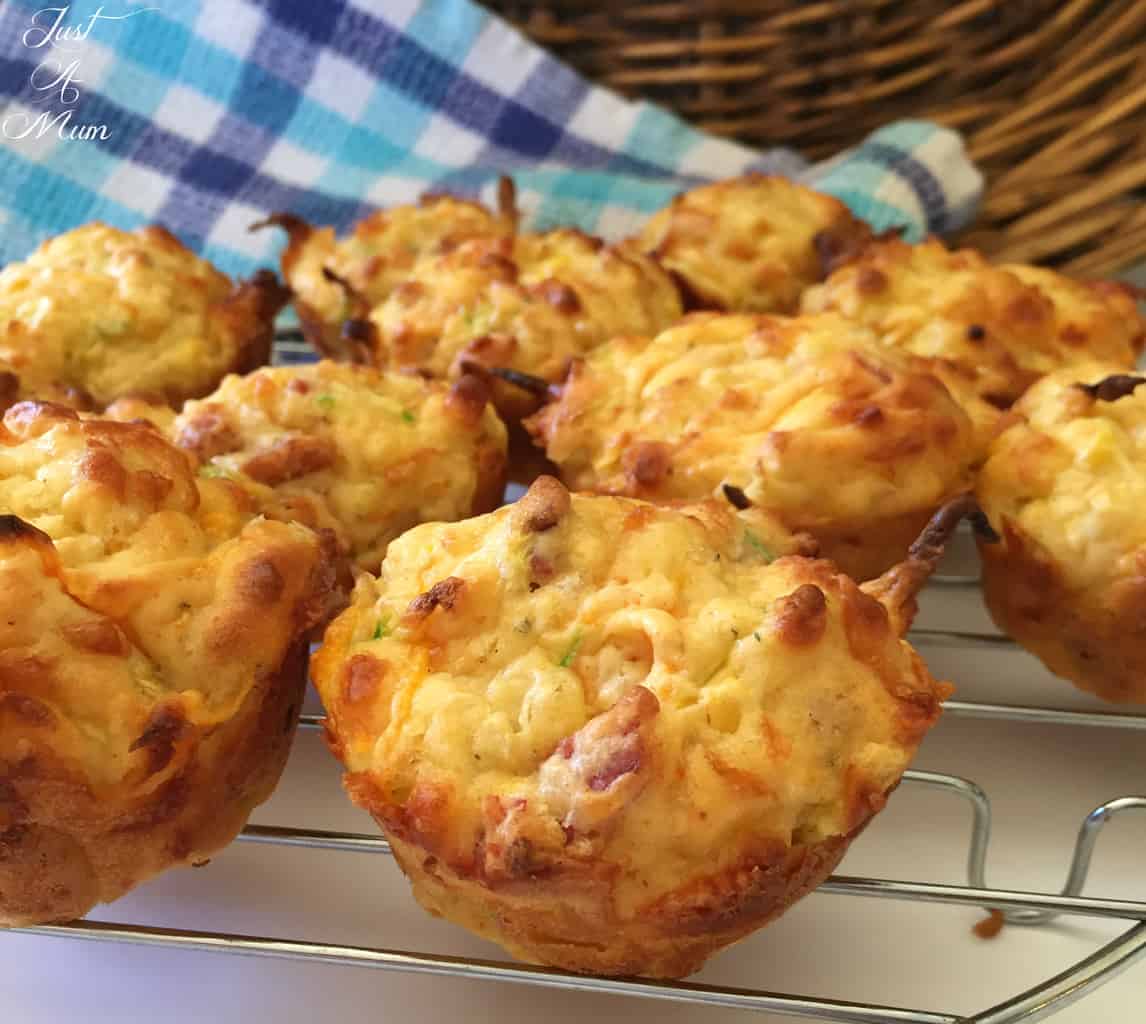 To kick start my year I asked over on my Facebook page for an idea of what recipes you would like to see in 2017, the overwhelming verdict was easy simple everyday recipes and also a large group of you wanted lunch box ideas for kids, especially those that are low in sugar and packed with veges! So I set to work to come up with a few ideas that I hope you will love.
Now it would be so easy for me to create full on healthy creations packed full of ingredients that half of you have never heard of, cannot afford and will never use again! But that would not be in the least bit helpful to the readers of my blog. So what you will find are recipes I actually make, with ingredients found in my cupboards that are simple AND delicious. Many of you may even find ways to make them more nutritious so be sure to share that with us if you do!
These muffins are a variation on a recipe I use often, but I decided to experiment to see just how many vegetables I could pack in before they were rendered too overloaded to work. So I am delighted with the result. In fact I am lucky we got any to photograph as my husband went back for taste test after taste test!!
I created two different variations to test on the kids, my kids like many are fussy creatures and while they love their veges they are all fans of different things. So the muffins my husband and I enjoyed most are different to the ones the kids loved. The kids favourite were the corn & zucchini based muffins and my hubby and I LOVED the capsicum, spring onion ones. So what I hope is that with the basic recipe you can add whatever your children like, or at least won't notice if they are super fussy!
The biggest thing to remember when making muffins loaded with vegetables is the moisture content. After I grated the zucchini I squeezed out as much moisture as I could with my hands, and was mindful that ingredients such as capsicum are quite wet veges too so just added a touch.
Once they were cooked they did have slightly soggy bottoms! But after removing from the tins and cooling on the rack they dried out – and trust me if they are delicious then you really will not mind!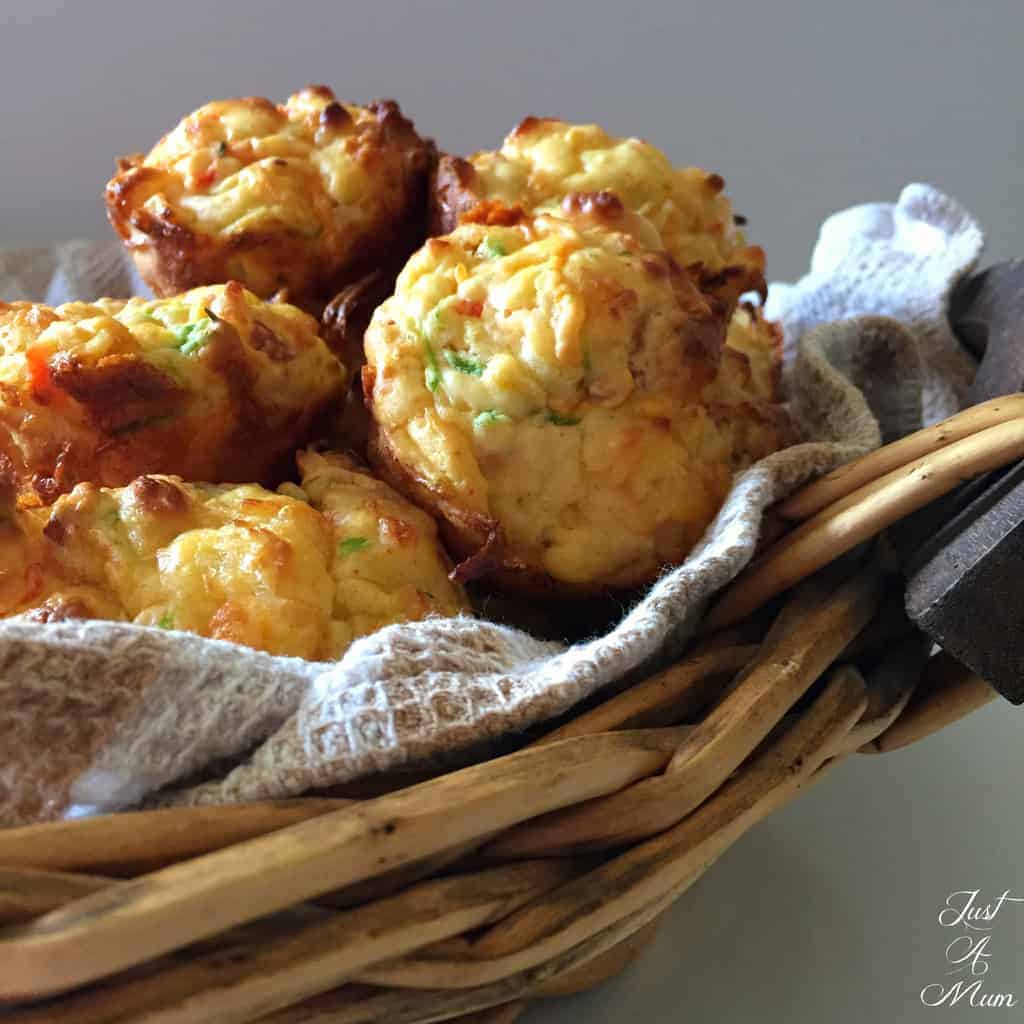 So onto the recipe, I will give you the basic recipe and a few flavour combos but please do feel free to chop and change with what is in season, cheap and your family will enjoy.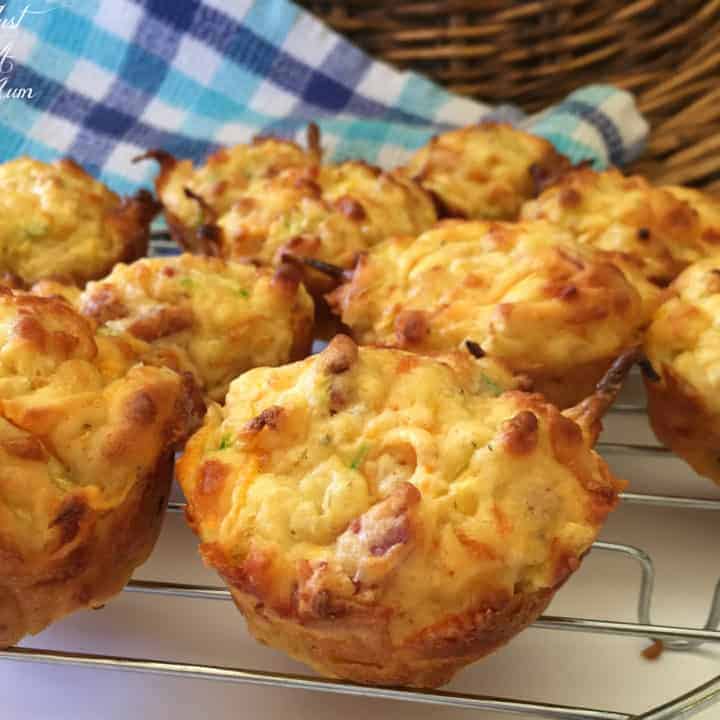 Cheesy Muffins Loaded with Veges
Yield: 12

Prep Time: 20 minutes

Cook Time: 12 minutes

Total Time: 32 minutes

Feel free to add or exchange the veges in your version, just remember the moisture content of the veges as you go.
Ingredients
1½ Cups Self Raising Flour
½ teaspoon Salt
1/4 teaspoon of Paprika (optional, use whatever herbs and spices you enjoy or have on hand)
1/2 teaspoon of Mixed Herbs
1 Tablespoon Sugar
2 Cups Cheese, grated (I use Tasty)
1 Egg
1 Cup Milk
Ground Black Pepper to taste
Version One:
1 Zucchini, remove ends, peeled and grated (squeeze out excess moisture)
1-2 Carrots, peeled and grated
1/4 Red Capsicum, finely chopped
1/2 Spring Onion, finely chopped
4 Rashers Cooked Bacon, finely chopped
Version Two:
1 Zucchini, remove ends, peeled and grated (squeeze out excess moisture)
1-2 Carrots, peeled and grated
1 Corn Cob - Remove corn from the cob vertically with a sharp knife
4 Rashers Cooked Bacon, finely chopped
(Finely diced Broccoli would have been great!)
Instructions
Preheat Oven to 210C Bake
Grease a 12 hole muffin tray (I use cooking spray or you could use patty cases)
If using bacon, cook this first until a dark golden brown, allow to cool then slice or break up the rashers and set aide.
Prepare all of the vegetables and set them aside.
In a large bowl combine self raising flour, salt, paprika, mixed herbs, sugar & cheese and mix together.
In a small bowl combine egg & milk and beat with a fork until well combined.
Pour the wet ingredients, vegetables and bacon into the dry ingredients, and very gently mix together - being careful not to overmix.
Spoon into the muffin trays about ¾ full or make in mini muffin trays if you wish.
Bake for 10-12 minutes until muffins spring back to the touch and are a nice light golden brown.
Remove from the oven and cool for 5 minutes before transferring to a wire rack to cool completely
If they stick a little gently run a knife around the edges of the muffin to take out carefully.
Enjoy warm with butter or cold in lunchboxes.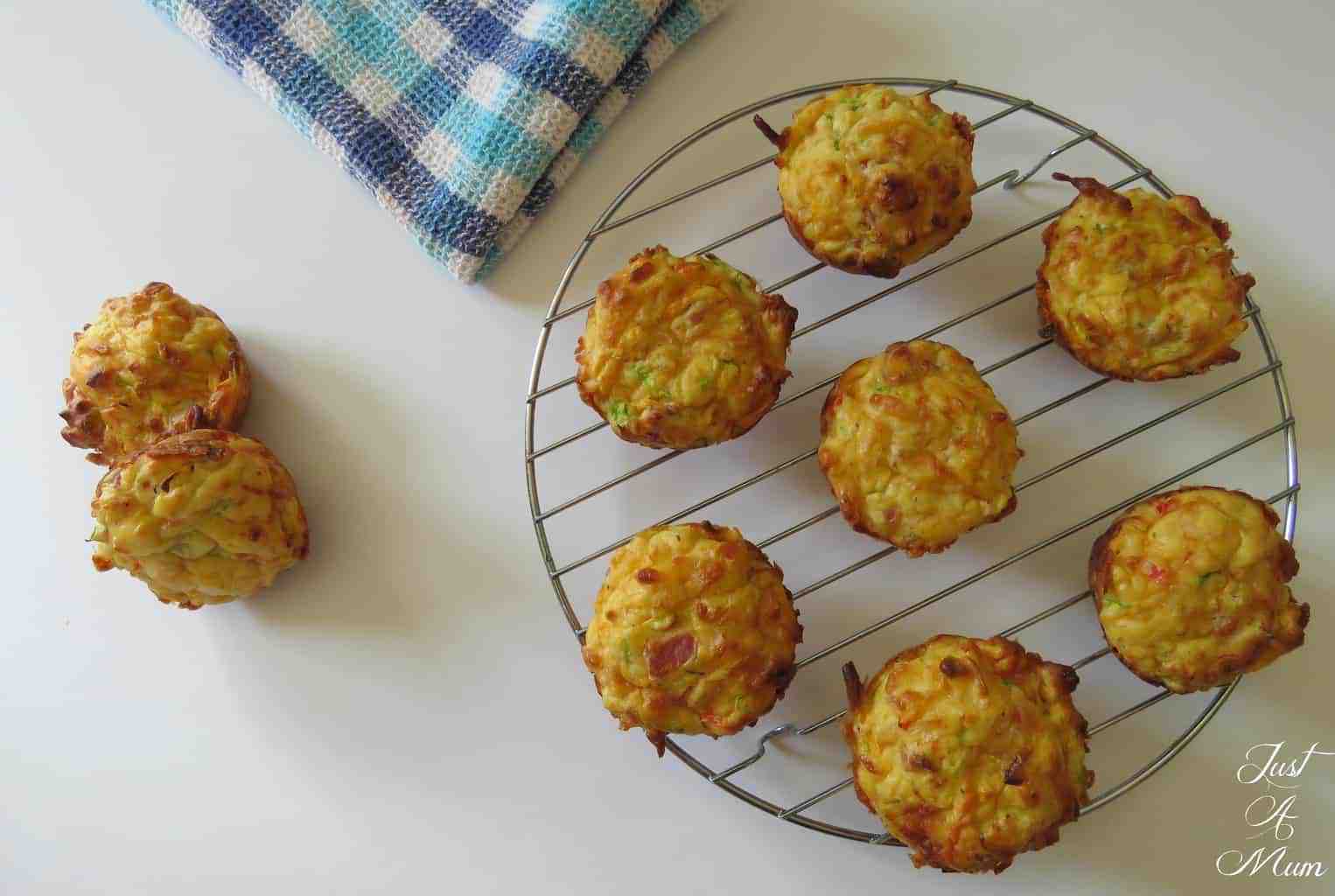 I hope you enjoy this recipe, feel free to try different vegetables that you know your children love, even give frozen mixed veges a go! Adding cauliflower, broccoli, finely diced onion, even cooked potato chunks will add different flavours and textures. If your children are super fussy then you can peel and dice or grate the vegetables as finely as possible – some even blend them up – just remember that moisture content.
Thank you so much for stopping by to check out my recipe.
If you are not already then follow me on Facebook and Instagram, and be sure to have signed up to receive my new recipes as soon as I publish them in the subscription box below.
Happy Baking!
Anna