Delicious snack ideas for your next movie night, perfect for kids and adults alike!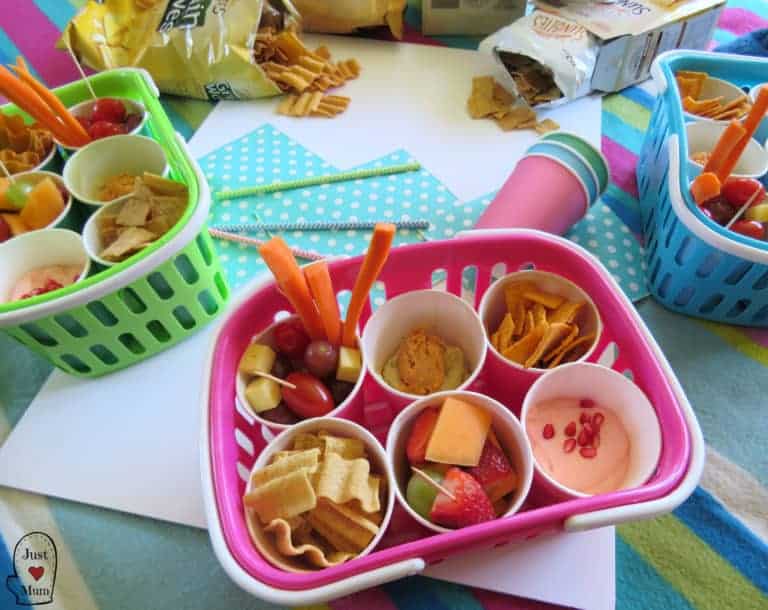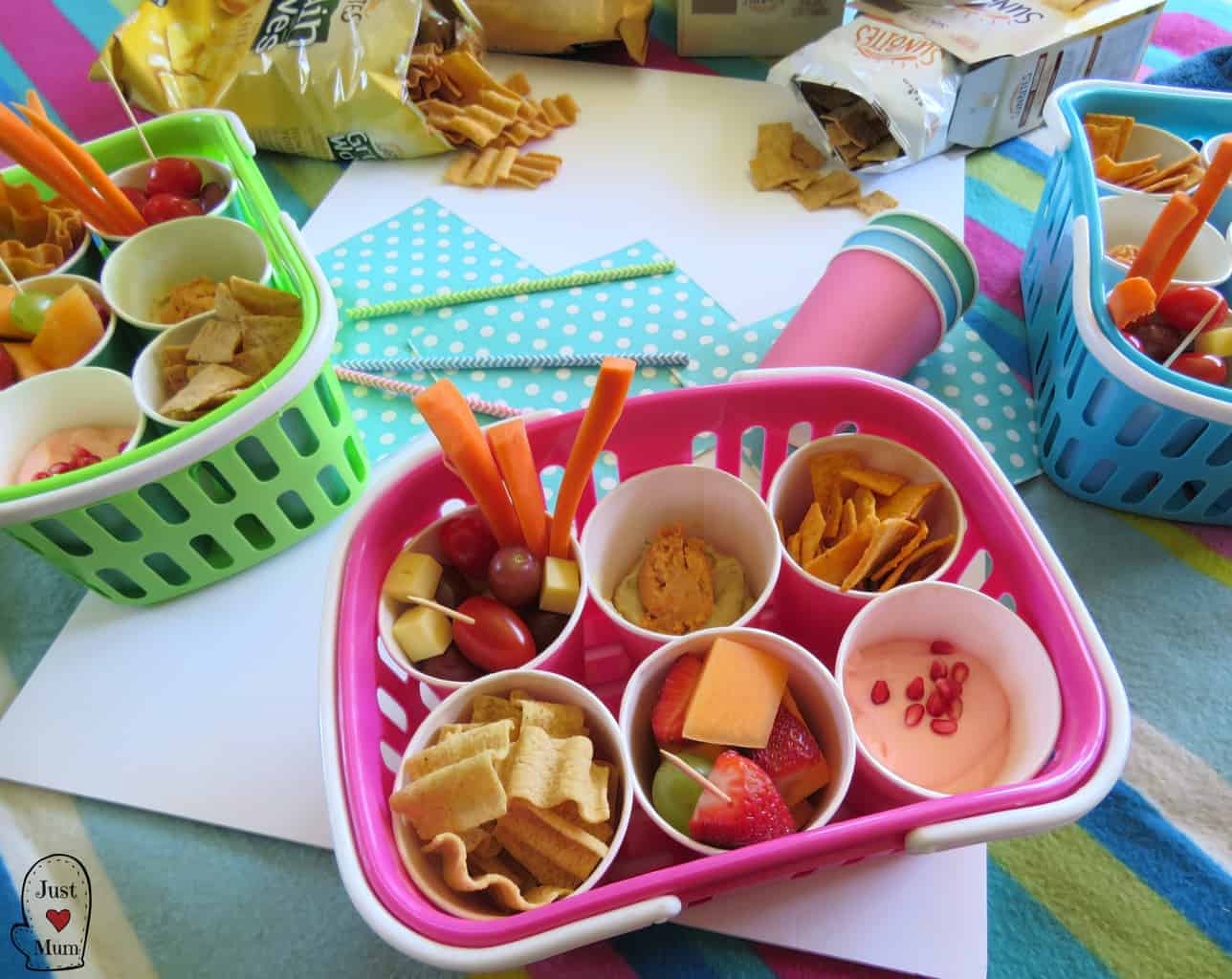 We love movie nights, and for this post I have partnered with Sunbites (they bring you Grain Waves!!) to share some fun ideas for movie night snacks, or 'any excuse for a party' snacks. The best bit here is these are snacks you can feel good about, fresh, delicious and you can whip this up in a snap without the guilt so you can get on with the movie watching. They are a really cute idea for birthday parties too – Movie snacks for each child, they could even pick and choose to make up their own.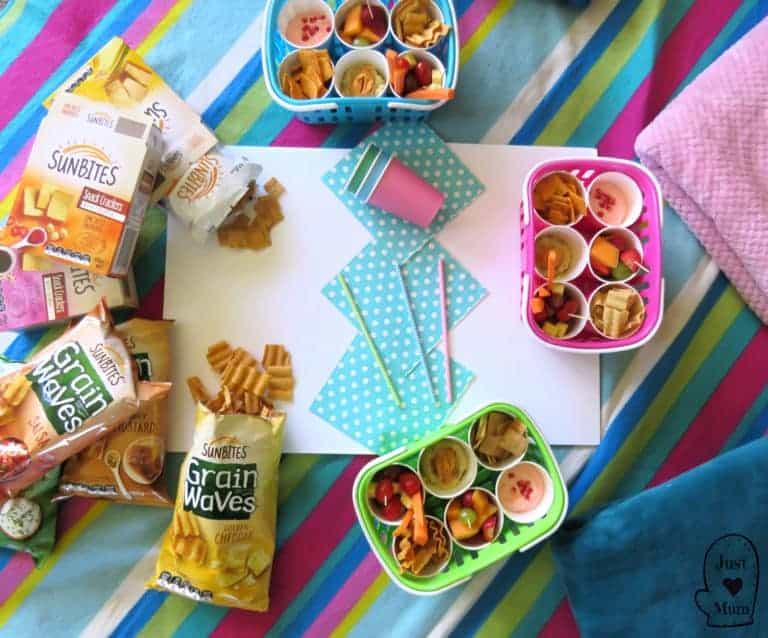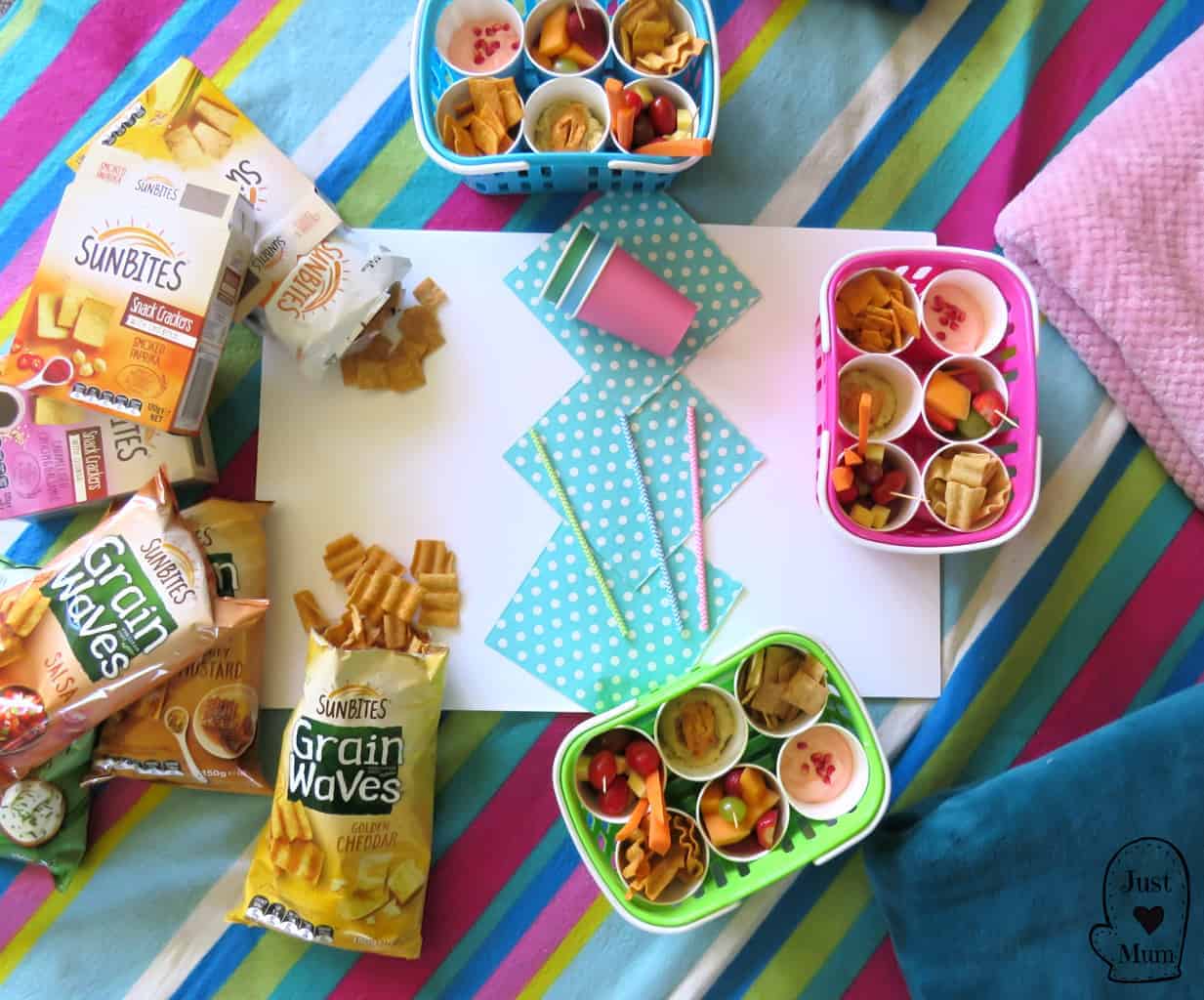 I love this idea of little individual caddies if I do say so myself! It means we can create little "picnics" for each child so we can all snuggle down, relax and enjoy our time together. They can have snacks that are both fun and delicious. You could add almost anything to these depending on what is available and what your kids loved. Plus when we are all so busy it is nice to have an excuse to all come together and create some fun memories and celebrate the small stuff!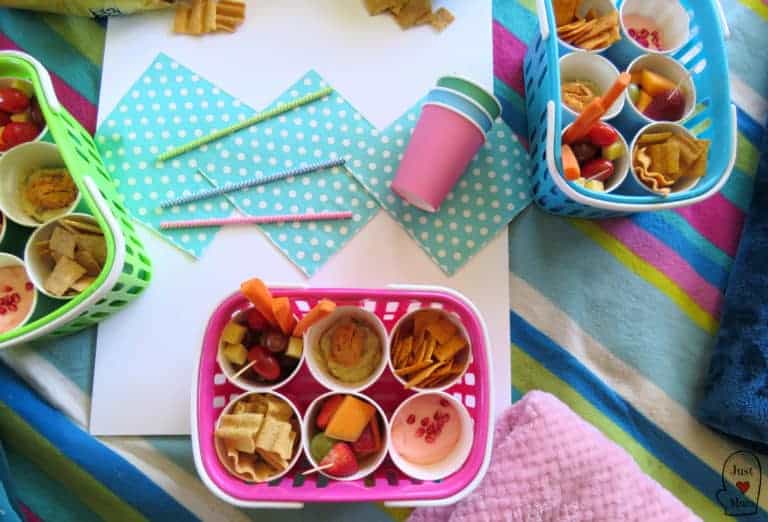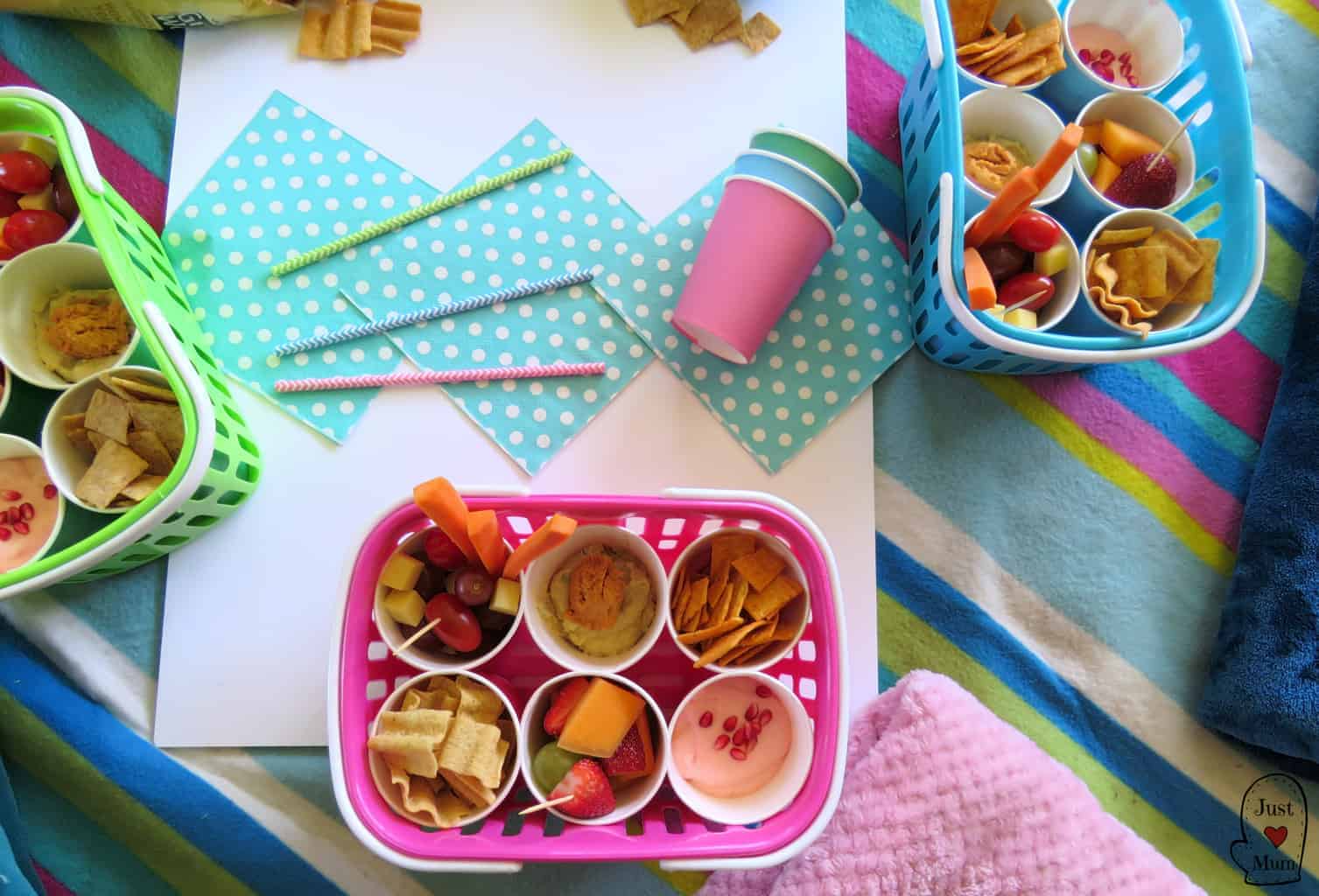 I included both the Sunbites Grain Waves and their new Snacks Crackers which are just so flavourful and delicious. Made from wholegrains so that has to be better for you right?! Plus oodles of fresh fruit, some veges, cheese cubes, hummus and a delicious little fruit dip.
The fruit dip is absolutely delicious and oh so simple to make. It is just TWO ingredients – yoghurt and instant pudding! All you do is combine 2 cups of yoghurt (I used vanilla bean) and a sachet of instant pudding mix (you can choose the flavour, I used strawberry) and whisk together for 2 minutes, chill until you are ready to serve it. It makes a beautiful thick dip for the lovely fresh fruit and something a little special.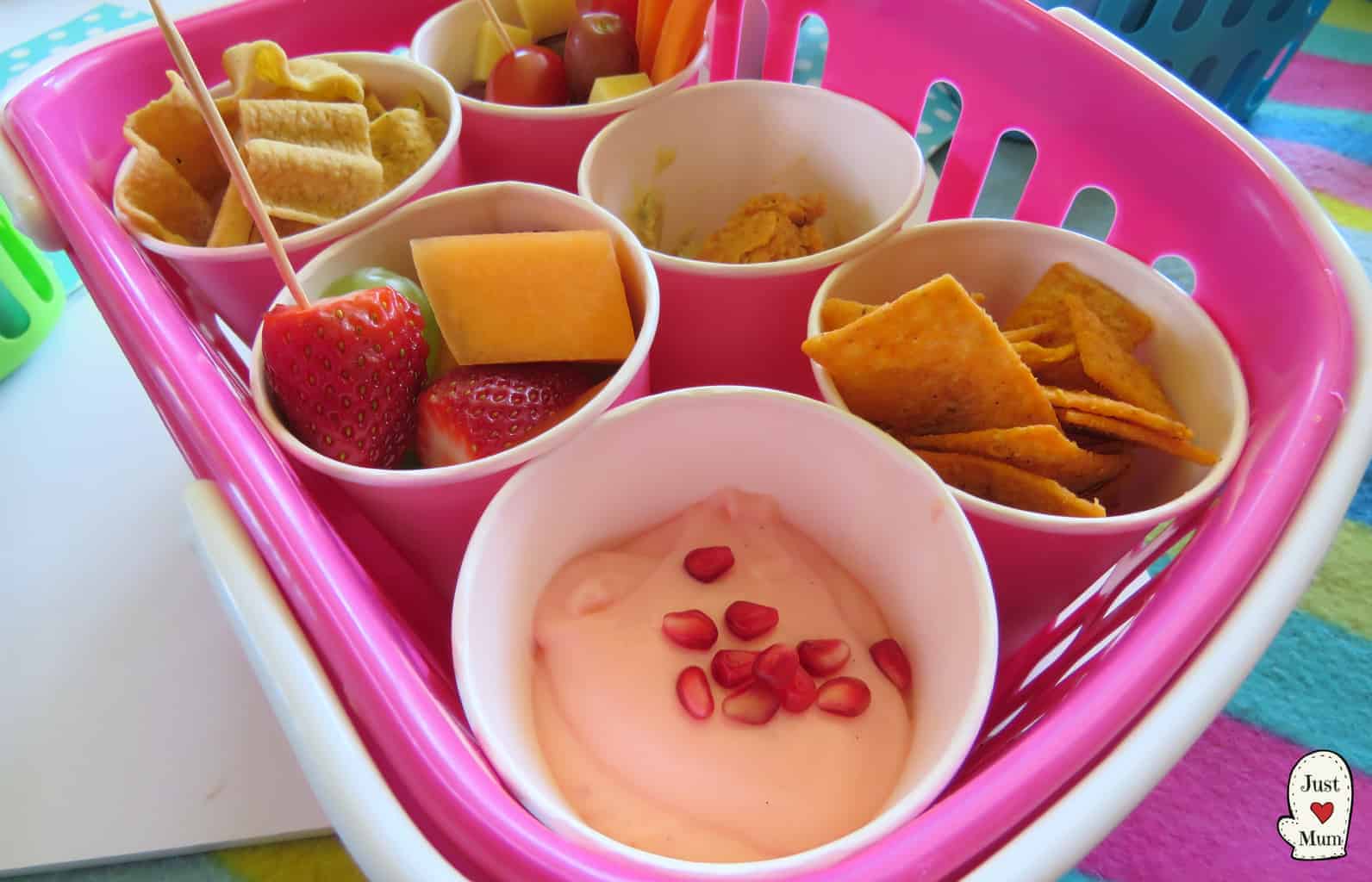 Shock horror the hummus is store bought so I saved time there, but you are very welcome to whip up your own if you are so inclined. The fruits available now are so so delicious, so I used our favourites rock melon, red and green grapes and strawberries but you can use apples, bananas, oranges, kiwifruit, the list goes on! Add a few toothpicks or a fork if your children are a little older so they can dip.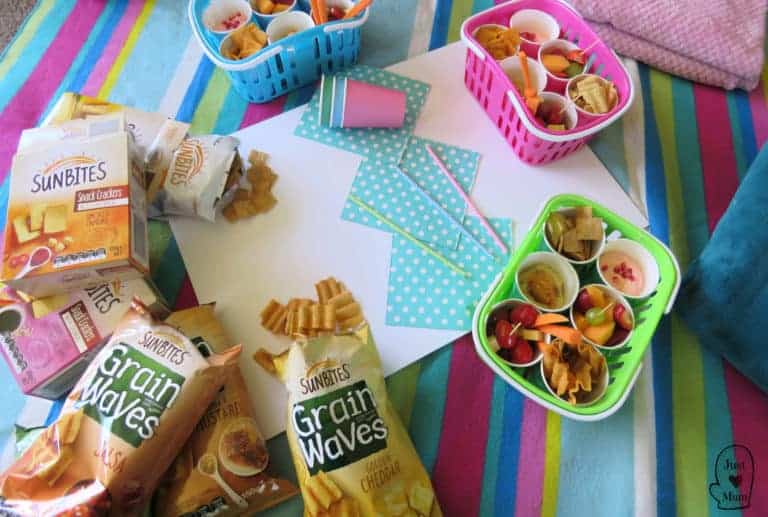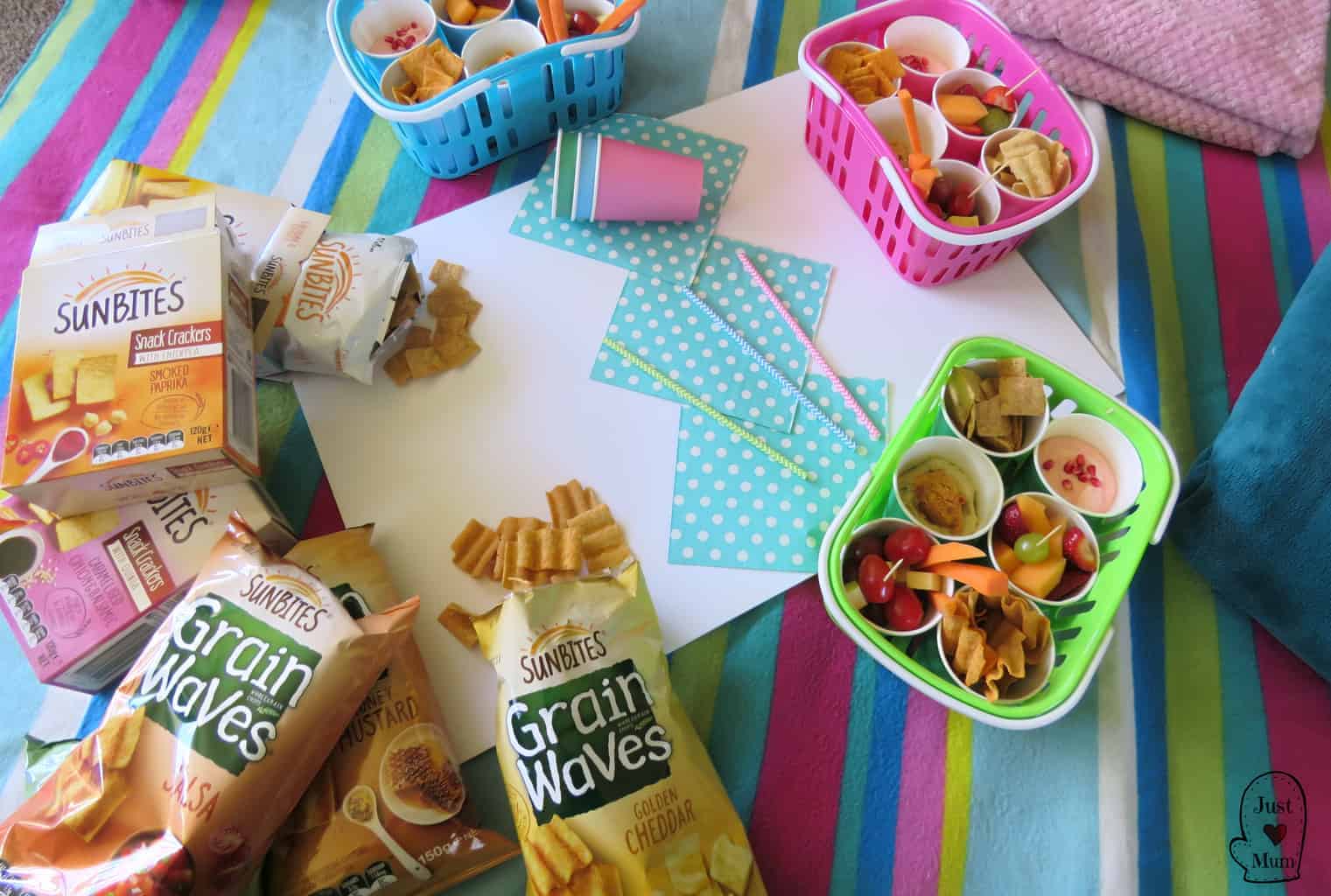 The caddies themselves were just from a dollar store and we use them for all sorts of things around here, and just a few paper cups, but you could use just whatever you have on hand to make something a little different and special for your next family movie night.
So I would love to know, what are your favourite movie snacks?
A huge thank you to Sunbites for making this post possible, be sure to grab a few packs of Grain Waves for the upcoming party season and definitely try their new Snacks Crackers as the flavours are divine.
As always if you are not already follow me on Facebook and Instagram, and be sure to register your email address below to receive all my new posts as soon as I publish them!
Happy Movie Nights!
Anna