These delicious Savoury Bread nests are so easy to make, they have been a family favourite for years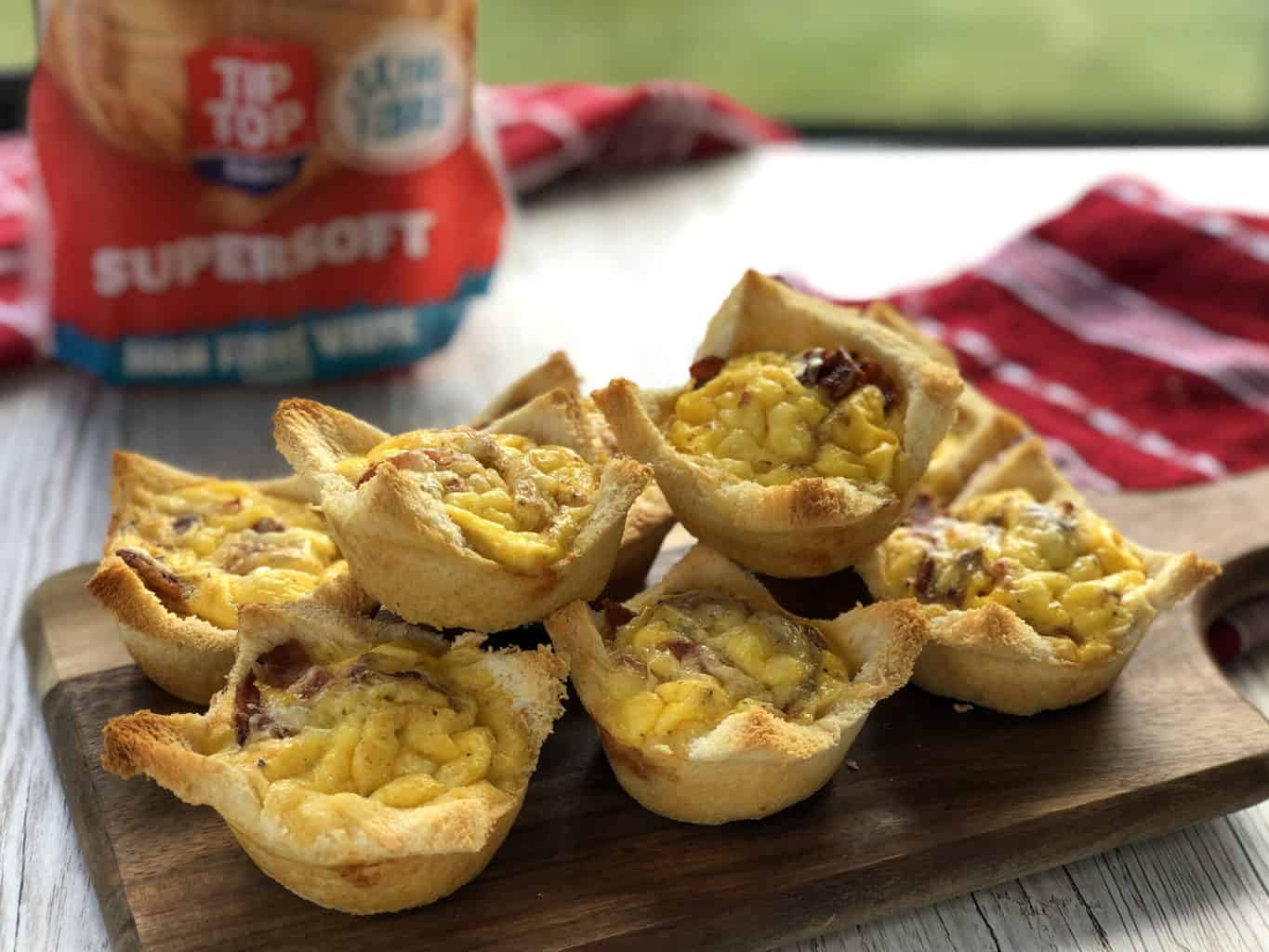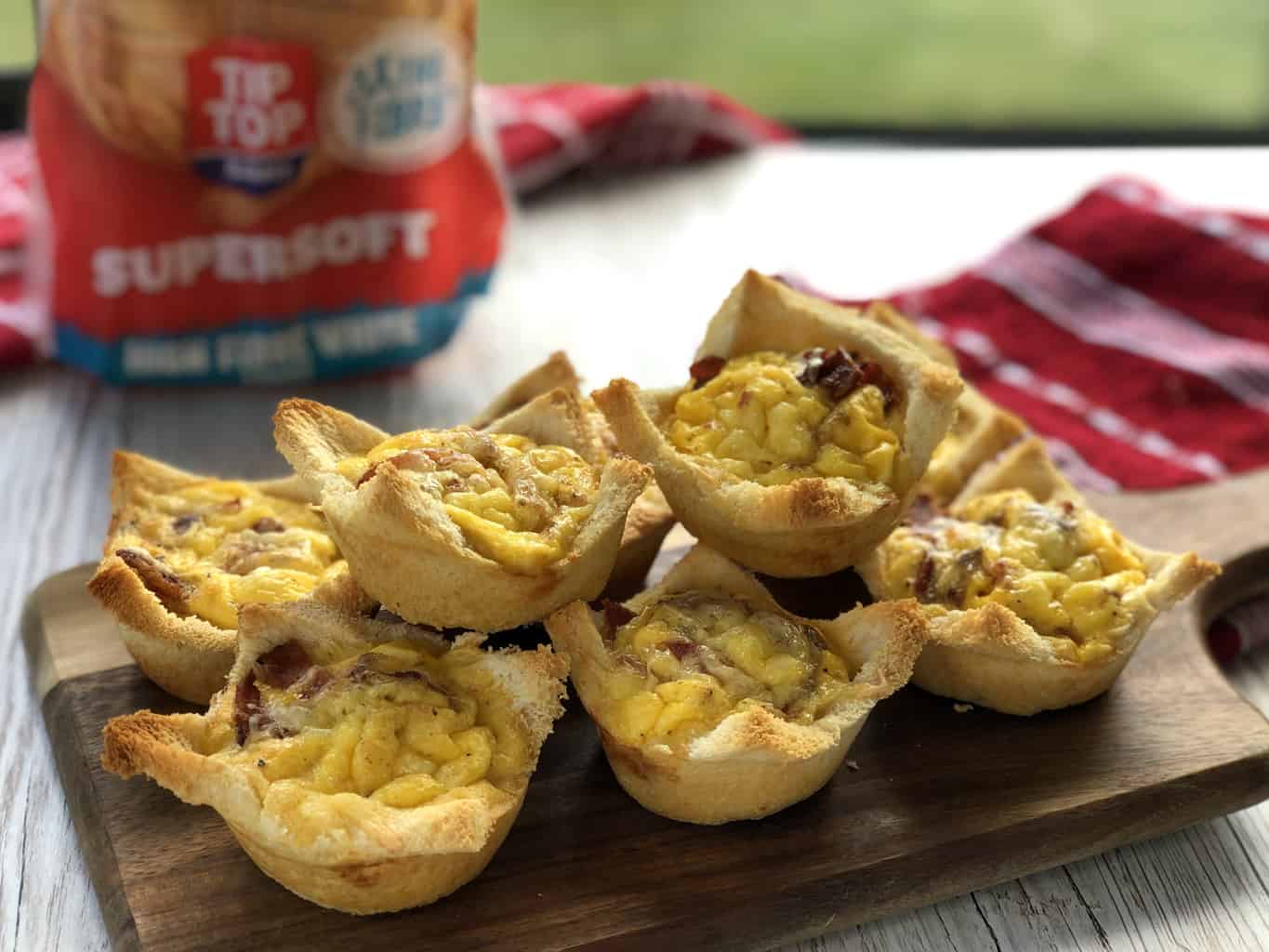 This post has been sponsored by Tip Top but the recipe idea and opinions are my own
I have been making this recipe since I was a little girl, variations of this have been a brunch staple for years for many families around New Zealand.
I have partnered with Tip Top to share this recipe with you to showcase their latest product – Supersoft High Fibre White Toast bread! With 3x more fibre than their regular Supersoft White Toast loaf we are big fans.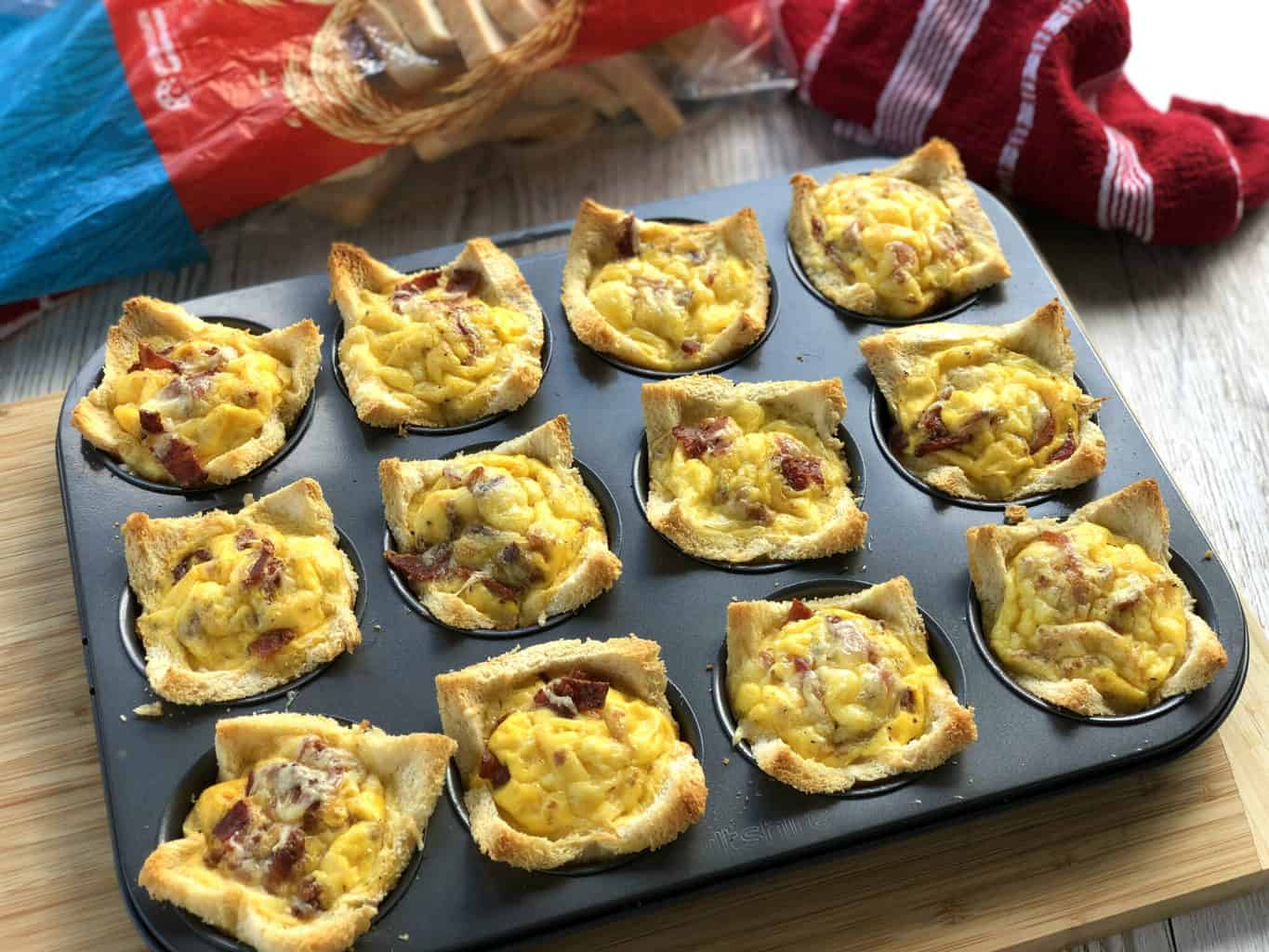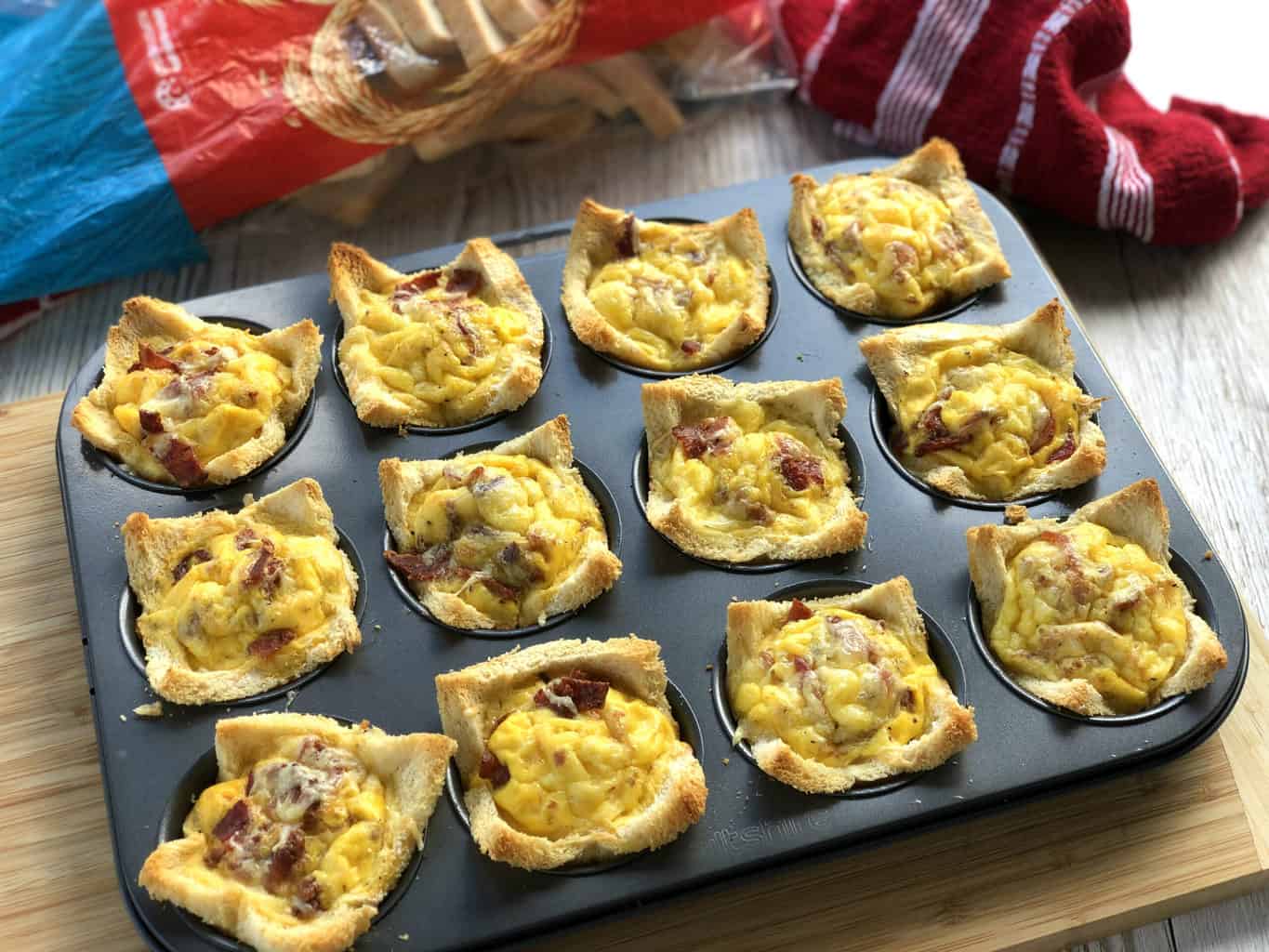 We are white bread lovers, as are many families around New Zealand. You just cannot go past it for the softness and freshness. So to be able to still have that and know we are getting the fibre we need is so good!
According to Sarah Hanrahan, CEO of the New Zealand Nutrition Foundation, "Bread can be an important source of fibre, particularly when children can be choosy about what they eat and they reject other sources of fibre…….The requirement for fibre increases as children grow, the main benefit again is a healthy, well-functioning gut."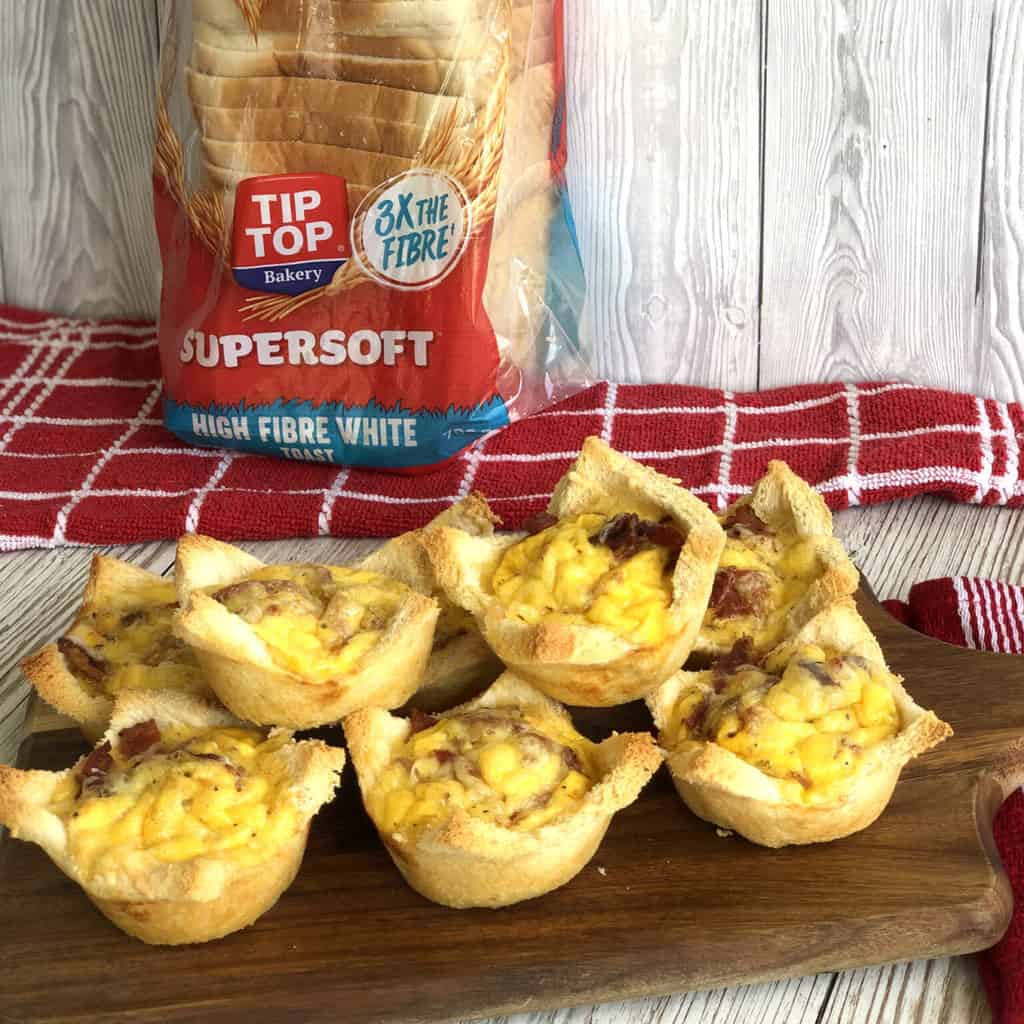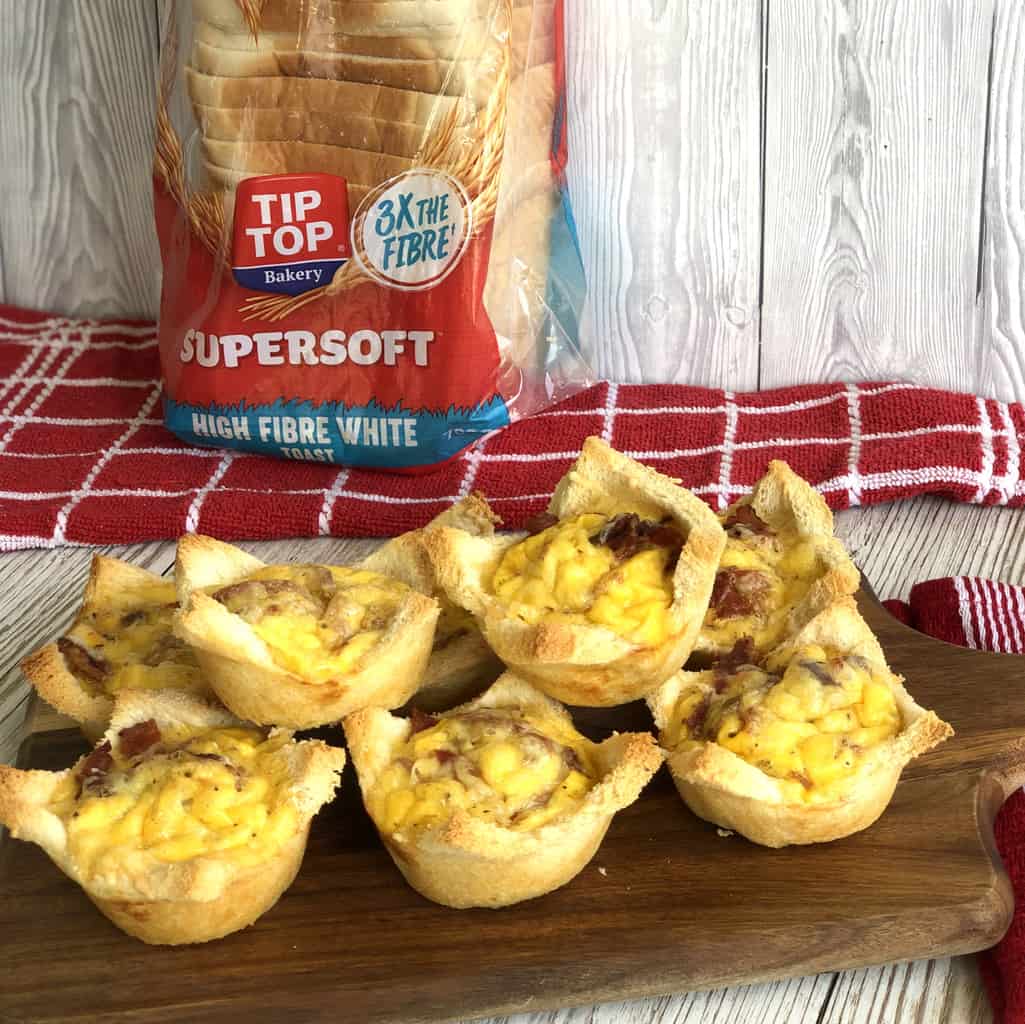 So with this in mind I wanted to share an easy way to make this soft delicious bread part of your weekly rotation and of course make it tasty and popular with the whole family.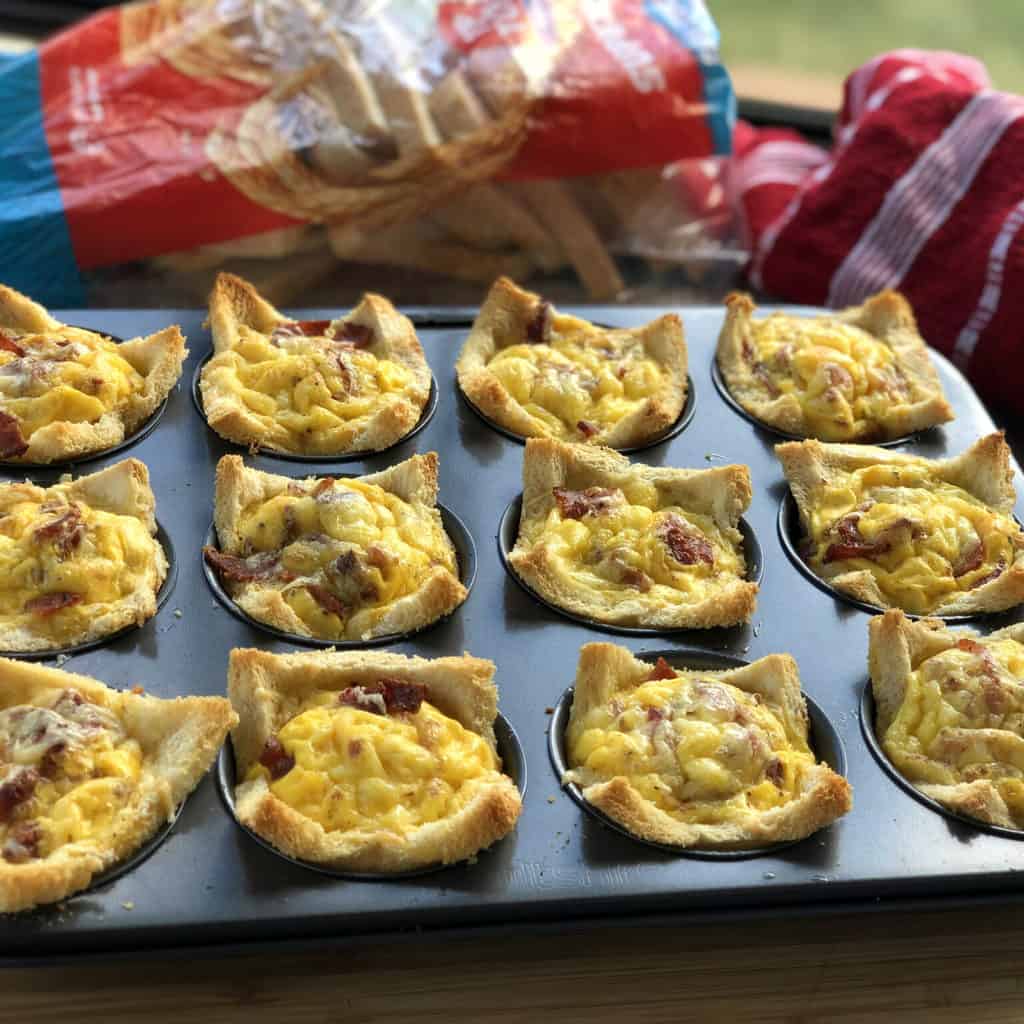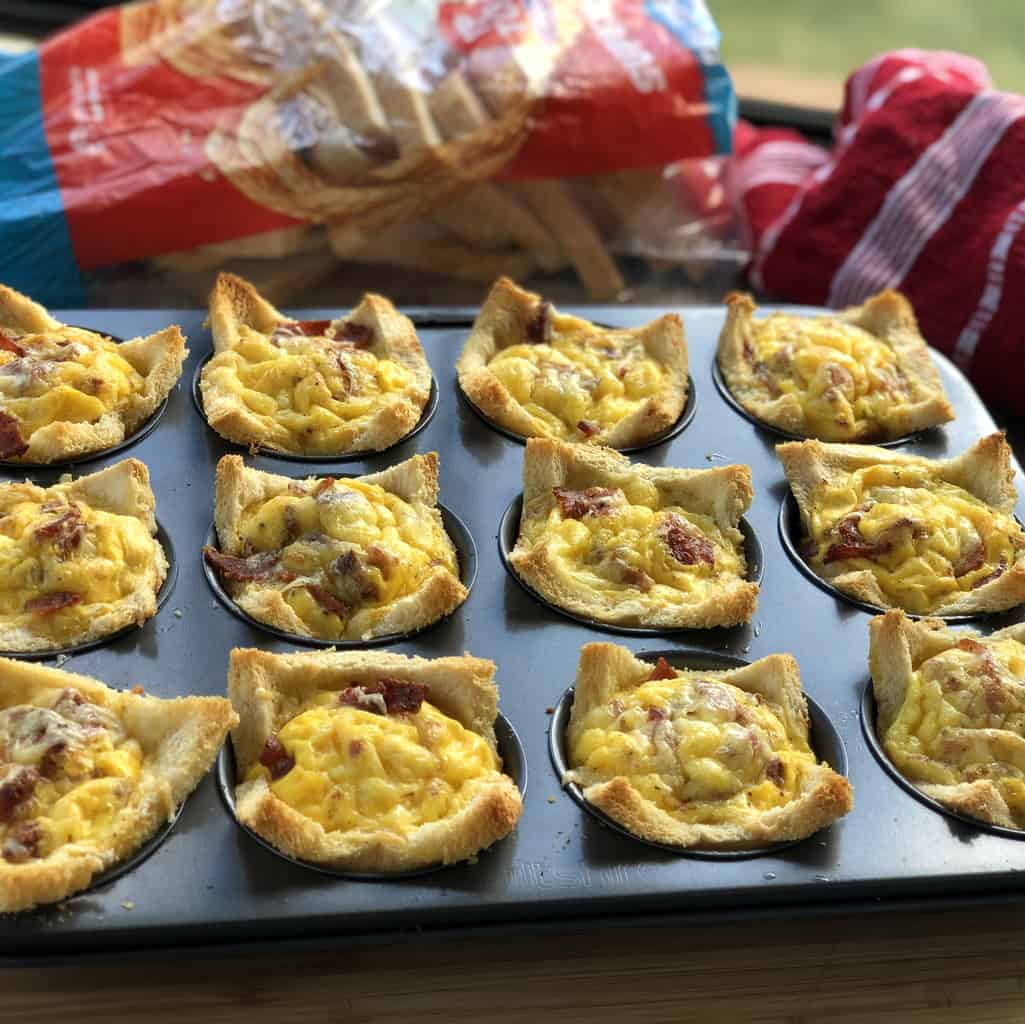 This recipe is incredibly versatile, the basic ingredients are what I have shared below, but you can be more adventurous and add many extras such as tomatoes and capsicum, to herbs and onion! But I have to admit basic is really really good!
All you need to recreate these Savoury Bread Nests is:
Tip Top Super Soft High Fibre White Toast Bread

Butter or Margarine

Eggs

Bacon or Ham

Milk

Cheese

Salt & Pepper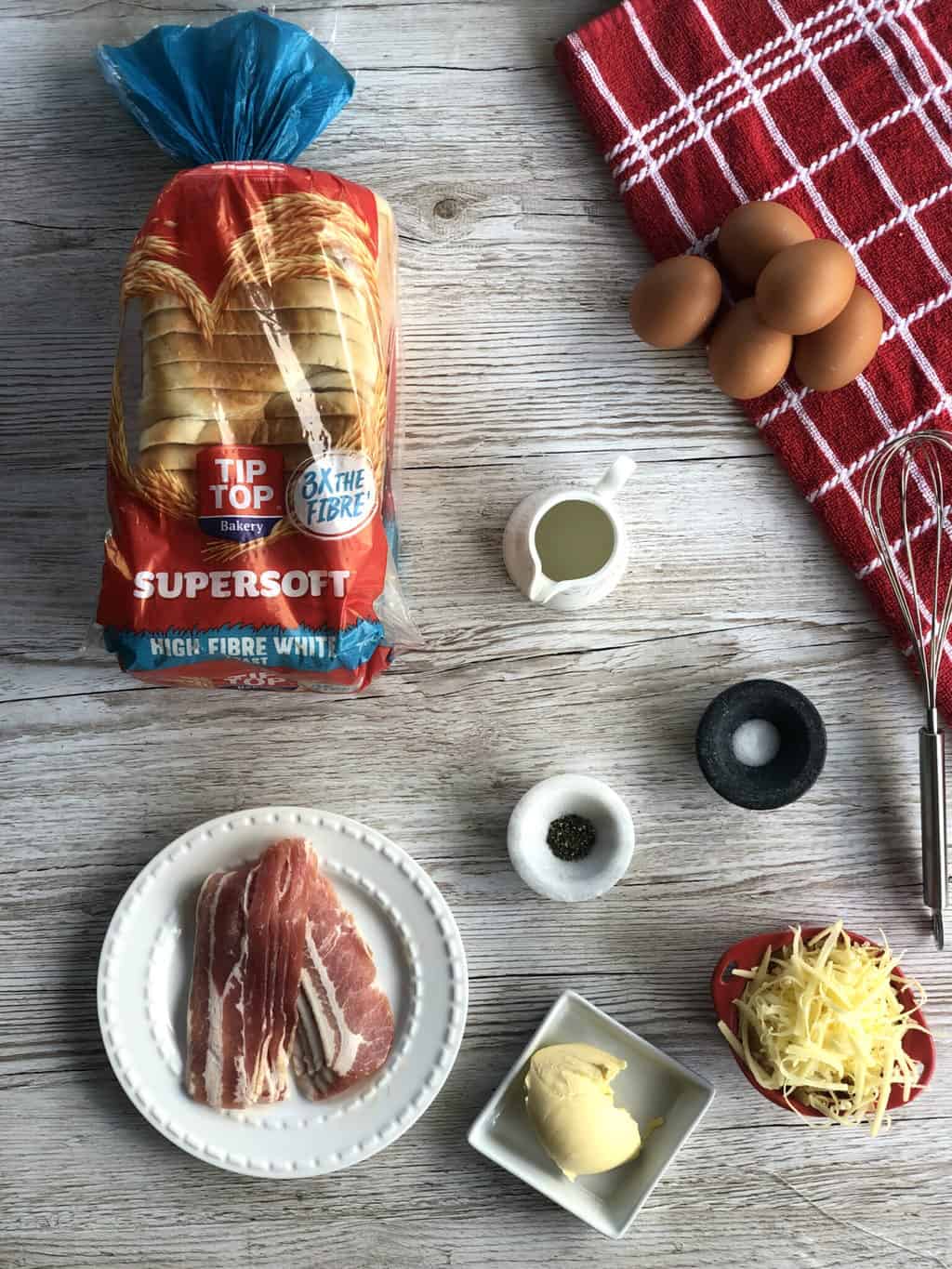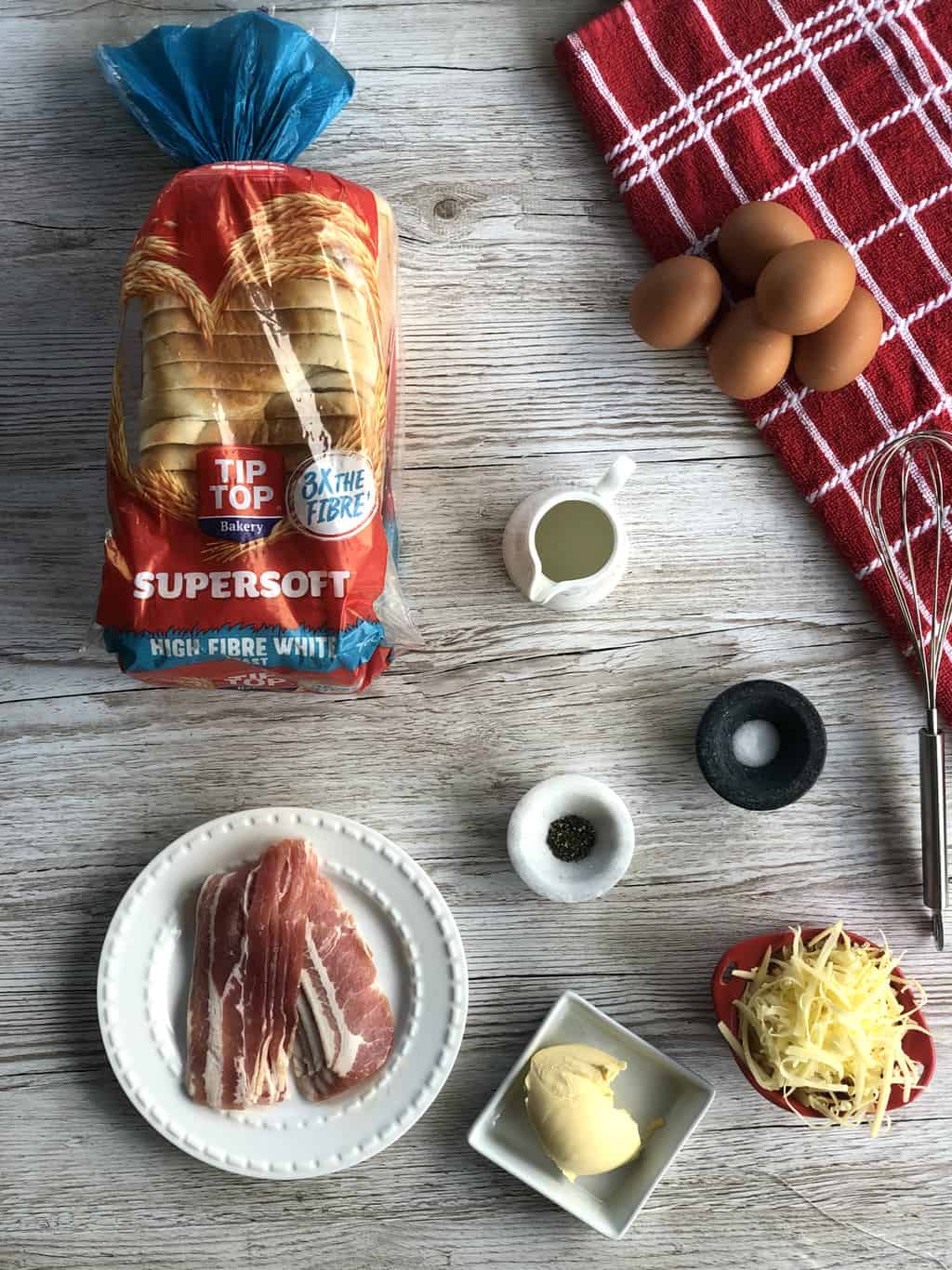 These are pretty quick and easy to bring together, the first step is to remove the crusts from the bread, you can of course leave them on but they sit better being removed.
Never fear though, there are lots of uses for the leftover crusts if you like, from cheesy sticks, french toast fingers, to croutons and more!
Butter these and place into a non stick muffin tray then prepare the rest of the ingredients, basically making an omelette mixture. You can use bacon or ham, whichever you have on hand.
I like to layer the bacon and cheese and pour over the egg mixture to ensure every mouthful is tasty!
The great thing about this recipe is you can make just a few or a whole 12 hole tray. The quantities below are for 8 slices of bread, simply reduce or increase the ingredients depending on how many you are making.
We find for kids 1-2 is a great serving, for adults, well I recommend 2-3 as a good size serving but we have been known to indulge in more!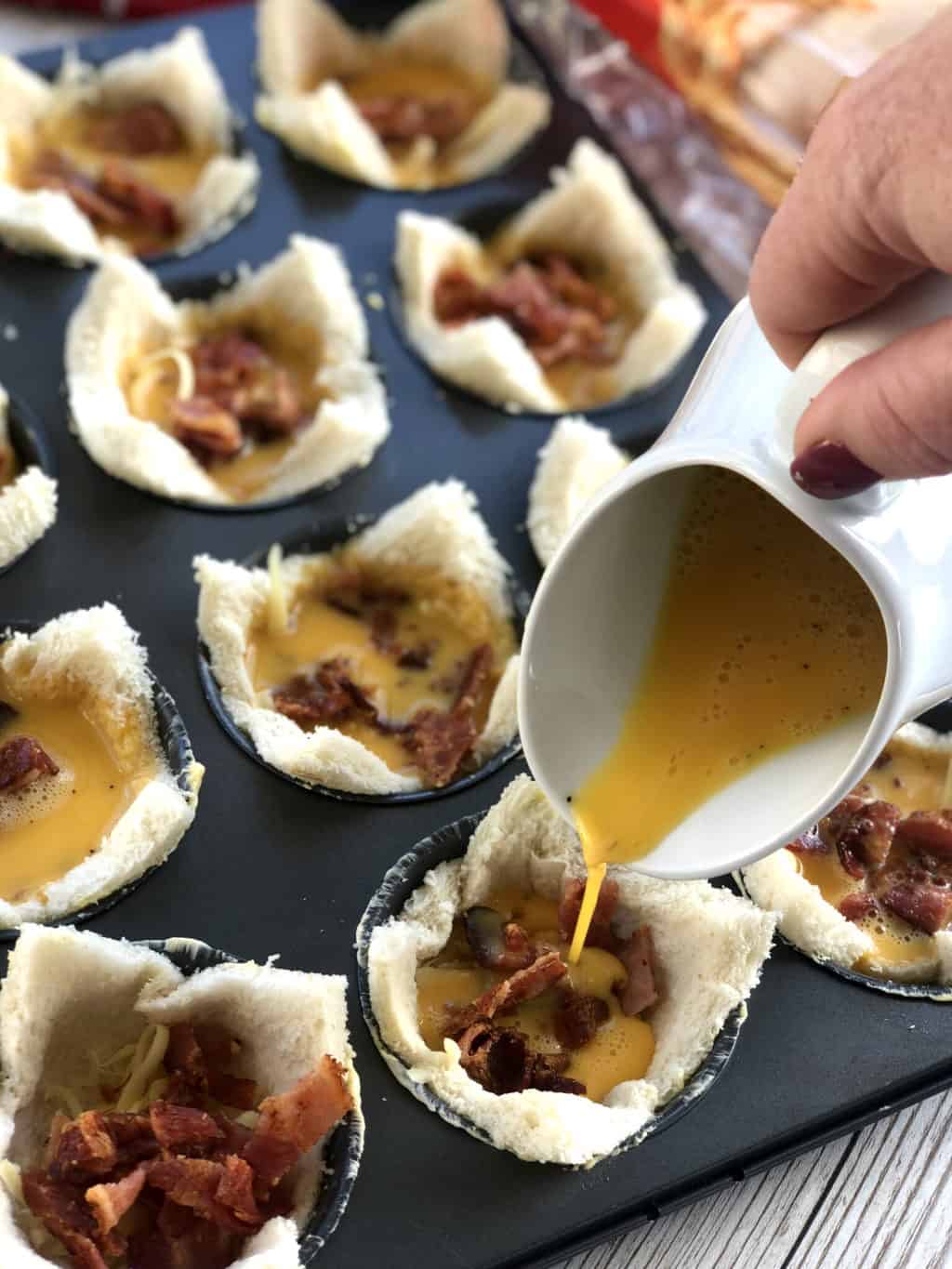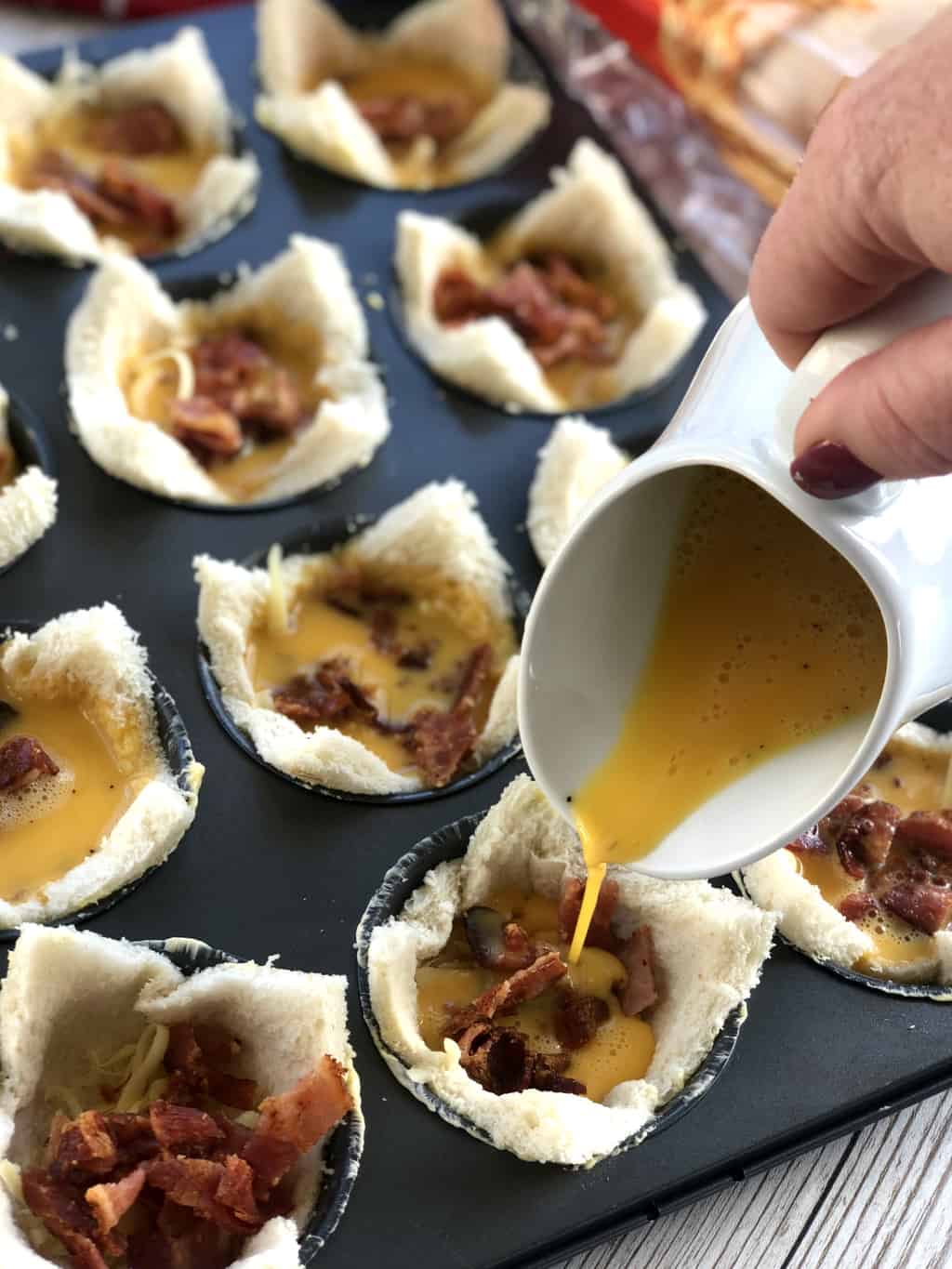 Once you have poured over the egg mixture you simply bake until golden brown, serve and enjoy.
So onto the recipe, I hope you love these Savoury Bread Nests as much as we do
So easy! I hope this recipe will be enjoyed by your family for many years to come. Let me know in the comments if you make it and any modifications you would add.
A huge thank you to Tip Top for partnering with me to sponsor this post. What a treat to be working with a brand I have been enjoying since I was a little girl. Keep an eye out for this new red packet instore, it has definitely passed the test with our kids, so soft and dreamy.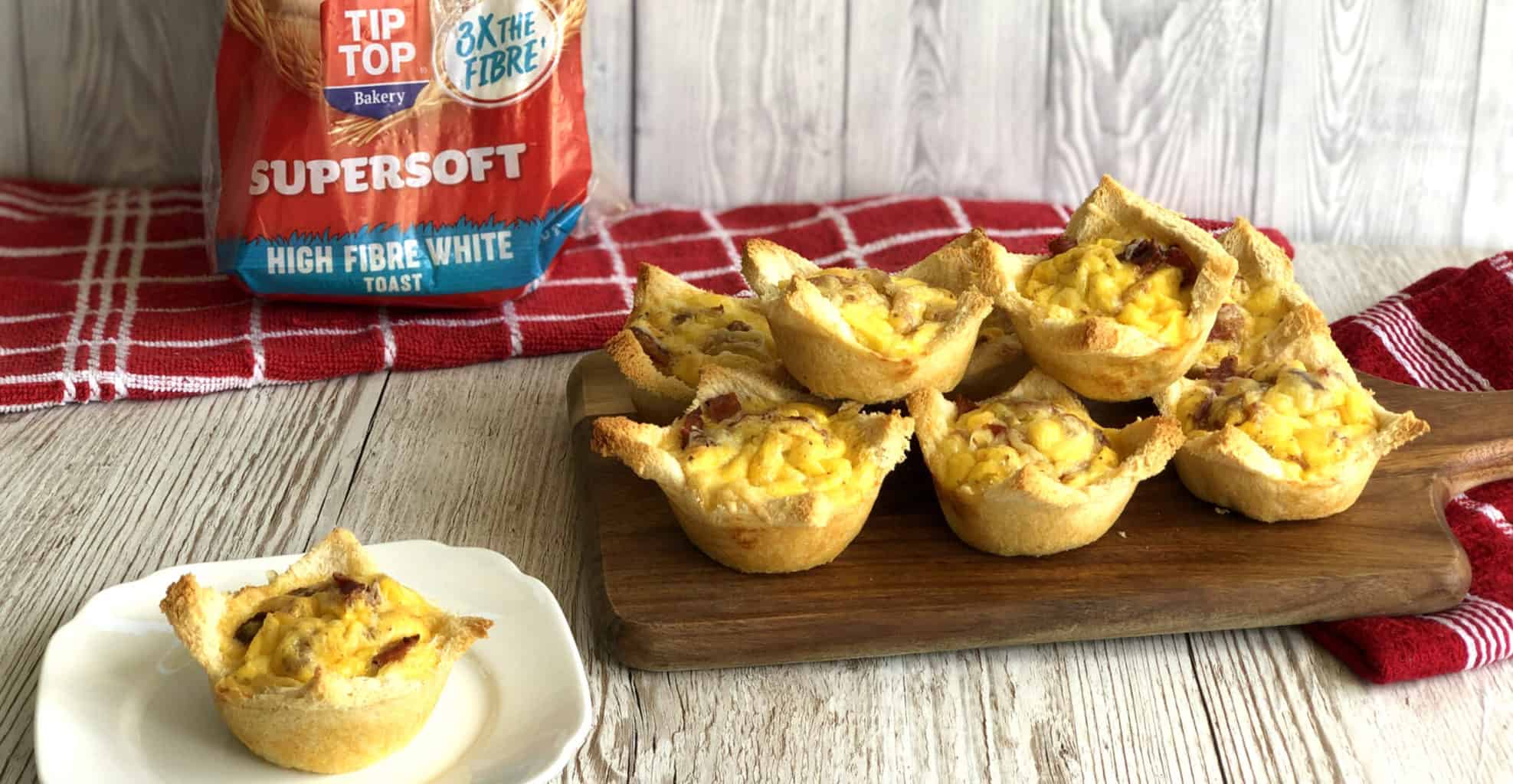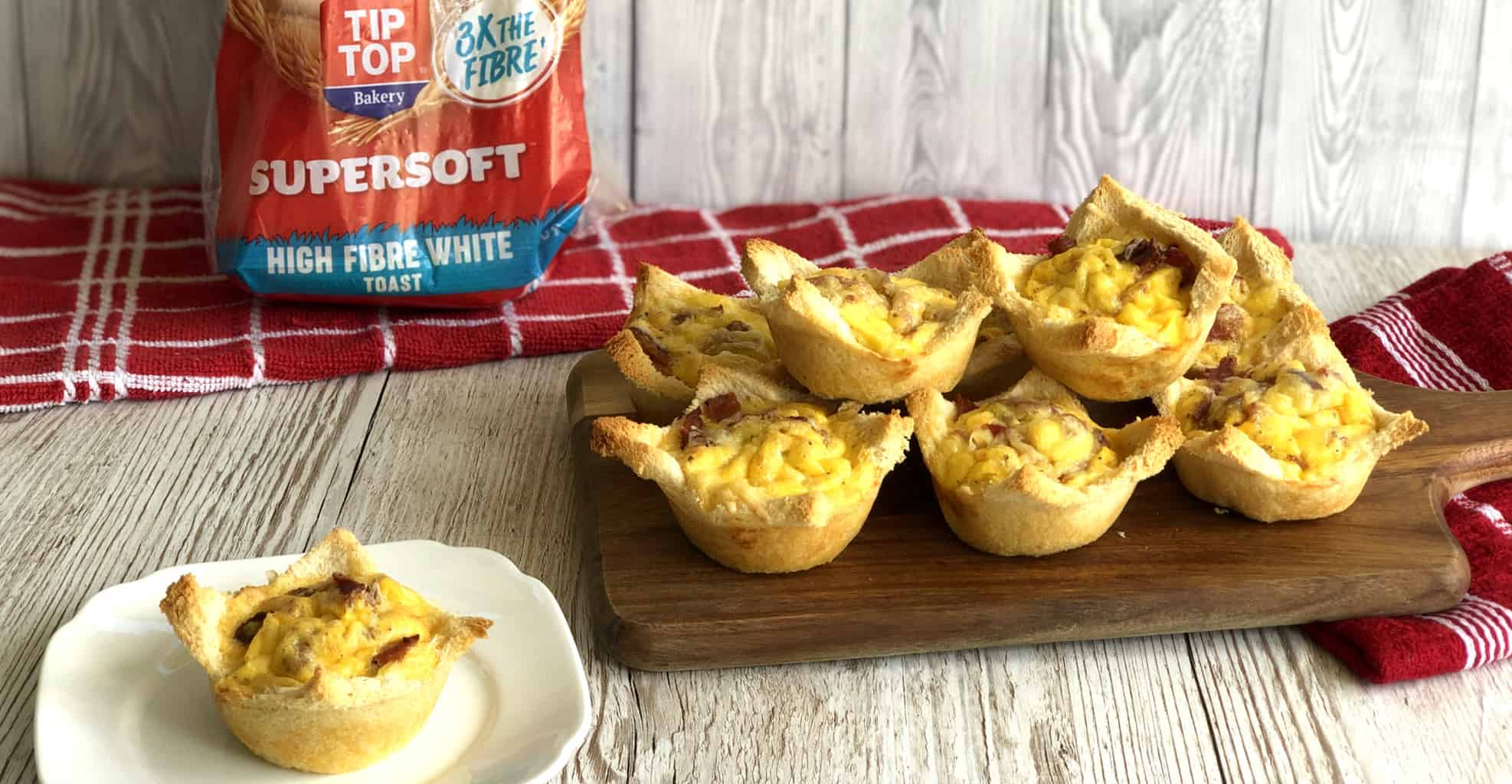 Thank you so much for stopping by to check out my latest recipe and others on my blog. If you are not already be sure to follow me on Facebook or Instagram for more deliciousness, and you can register your email in the subscription box below to receive all my recipes as I publish them.
Happy Cooking!
Anna
You can also find more of my delicious savoury recipes right here
Pin It! Pinterest