This Easy Pineapple Cheesecake is absolutely delicious. I have been searching for this recipe for years and now I can finally share it with you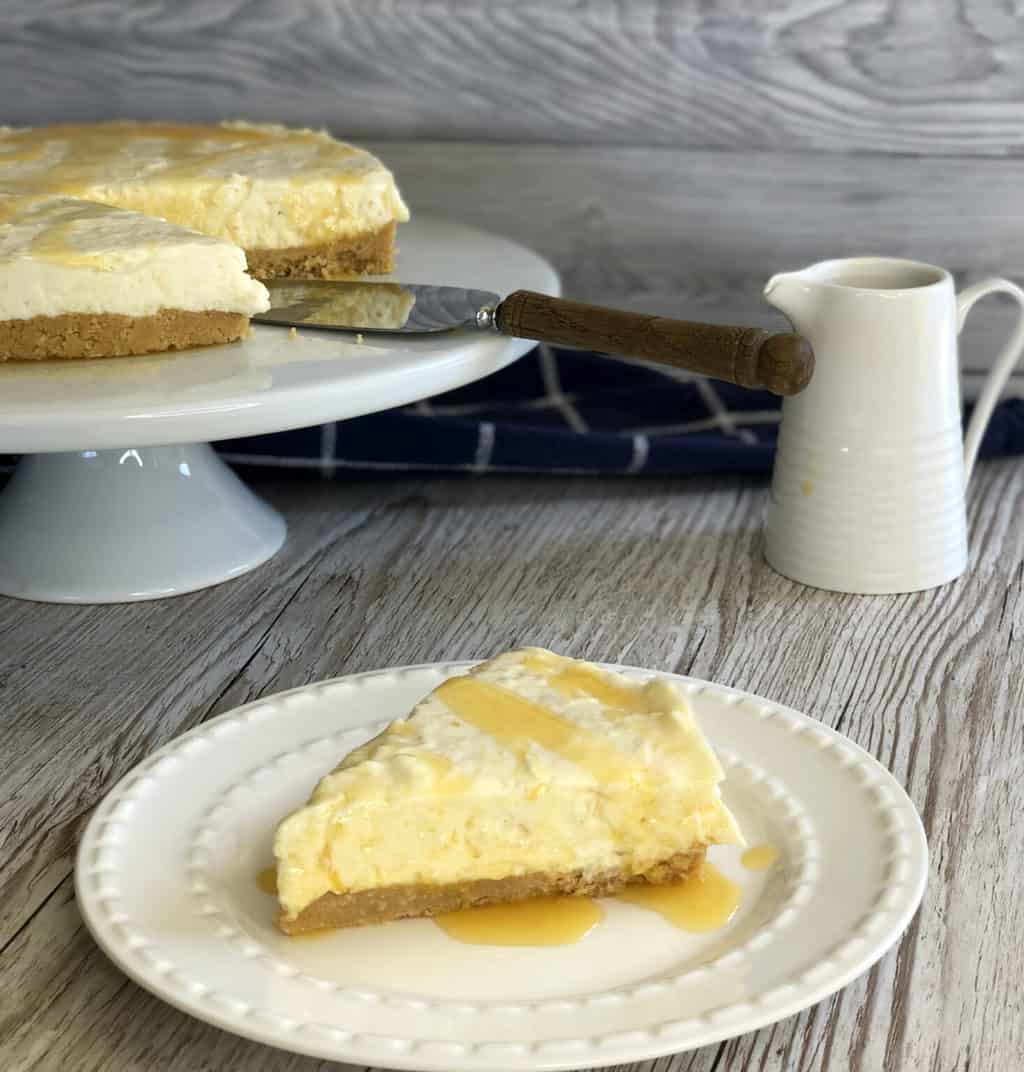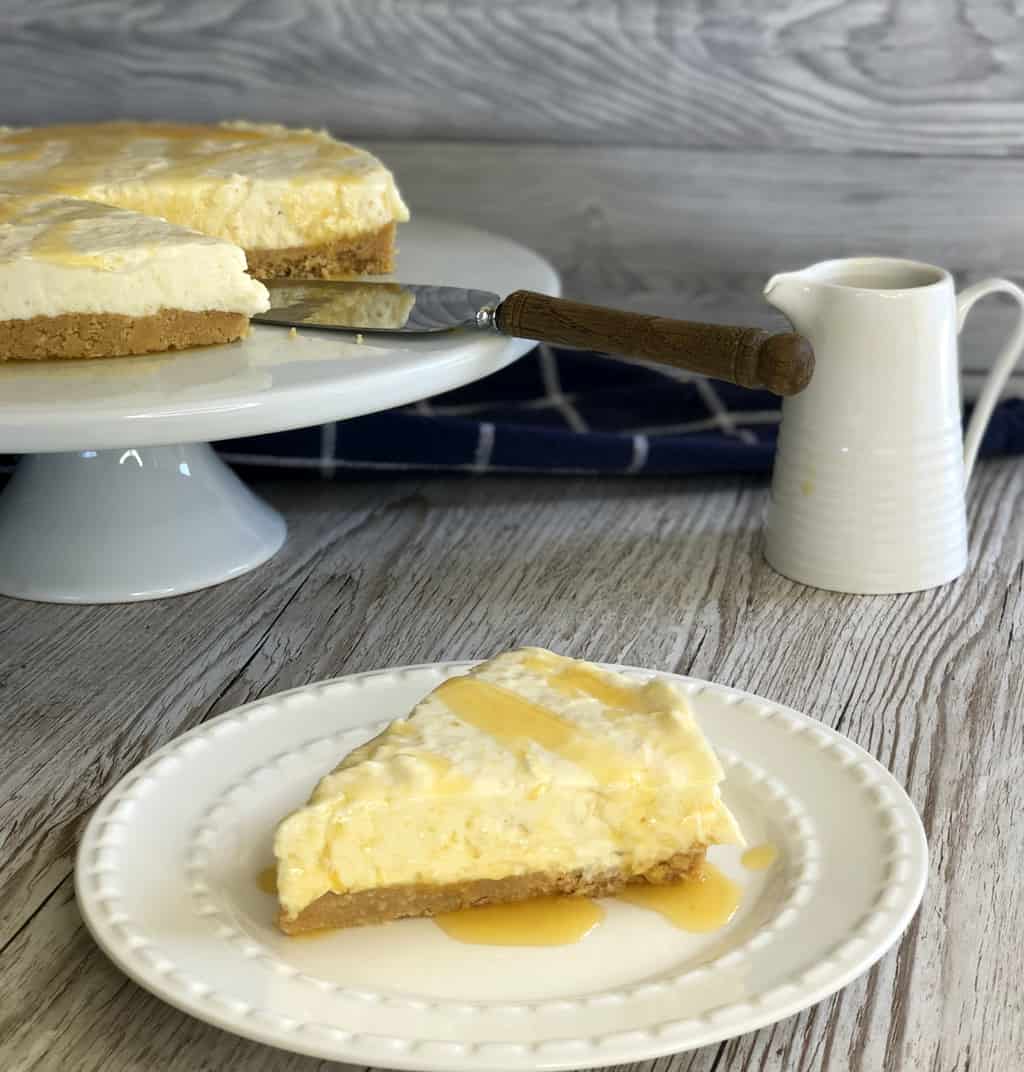 This recipe has been sponsored by Countdown Supermarkets, all opinions are my own
We all have recipes that we remember from special occasions in our childhood and this is one such recipe. I make delicious chocolate cheesecakes, but this pineapple one was elusive! When I was asked to bring back a classic to celebrate Girl Guide Biscuits coming back again this year I knew I needed to finally track this recipe down.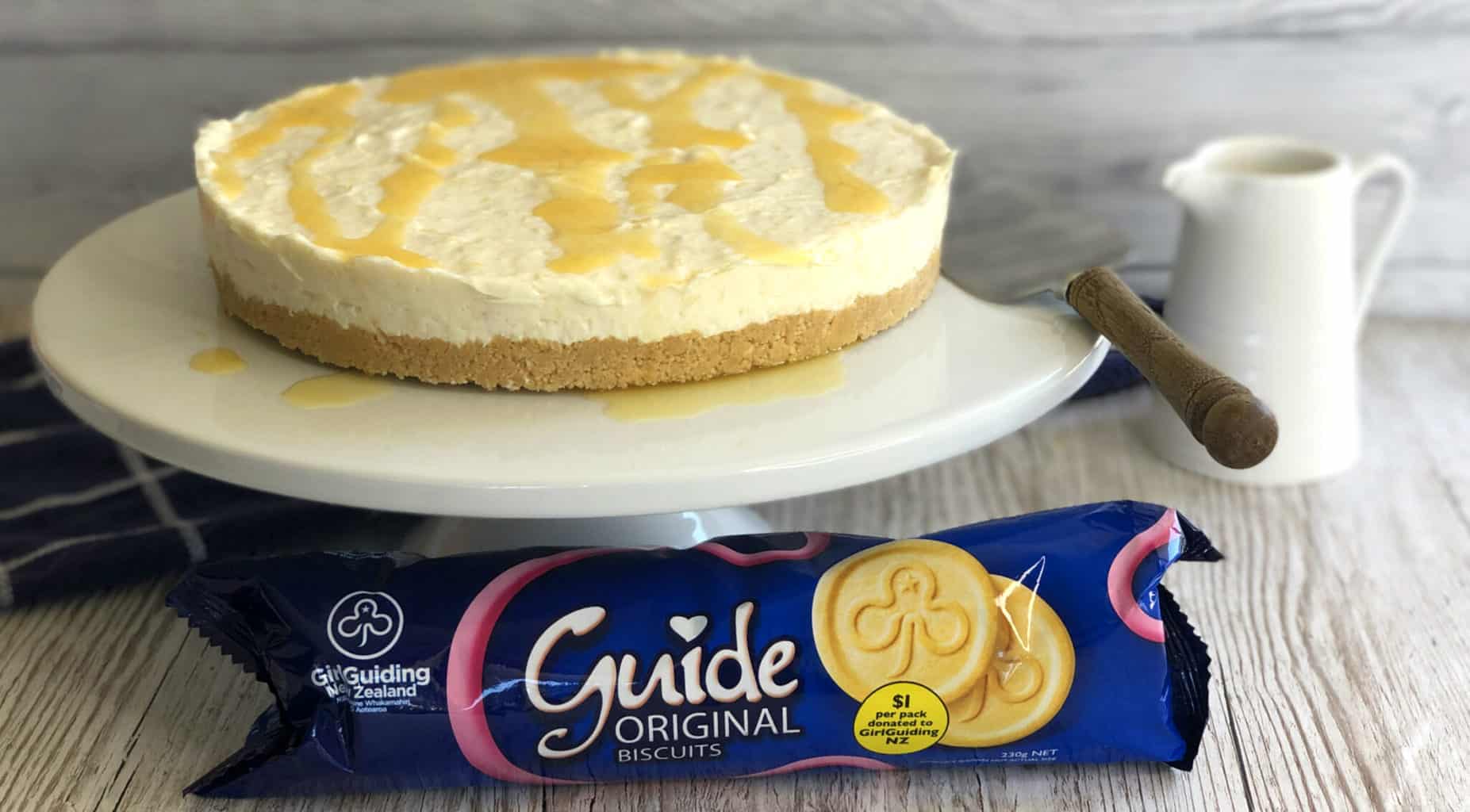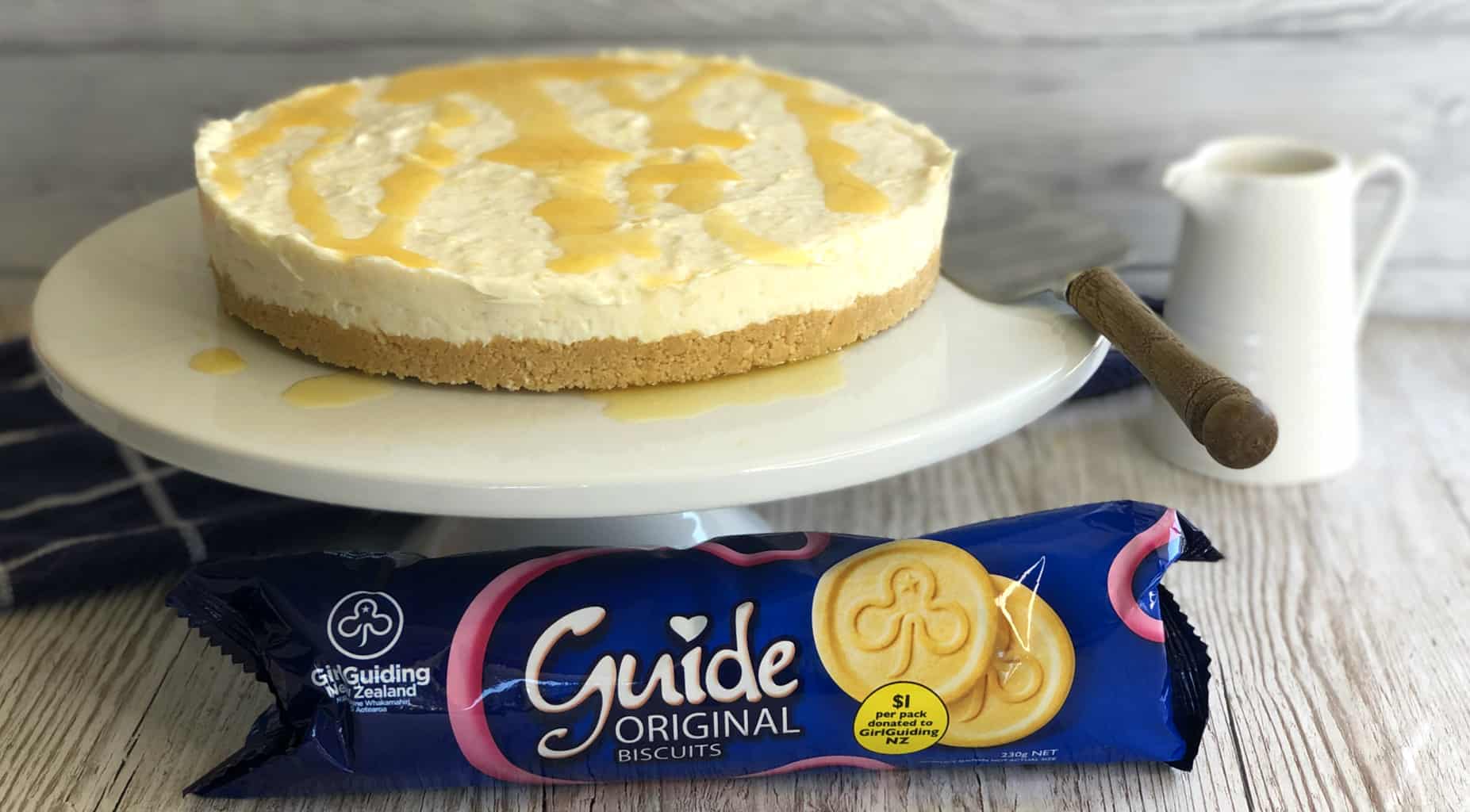 Girl guide biscuits are a Kiwi institution. When Girl Guiding NZ announced that they would discontinue selling Girl Guide biscuits a few years ago people were upset, understandably so!
These biscuits have been sold in New Zealand since 1957 so many generations have enjoyed this treat and also in turn helped raise funds for the Girl Guiding program. Back then it was sold in large square tins, now we recognise the dark blue packets and their clover shaped symbol anywhere.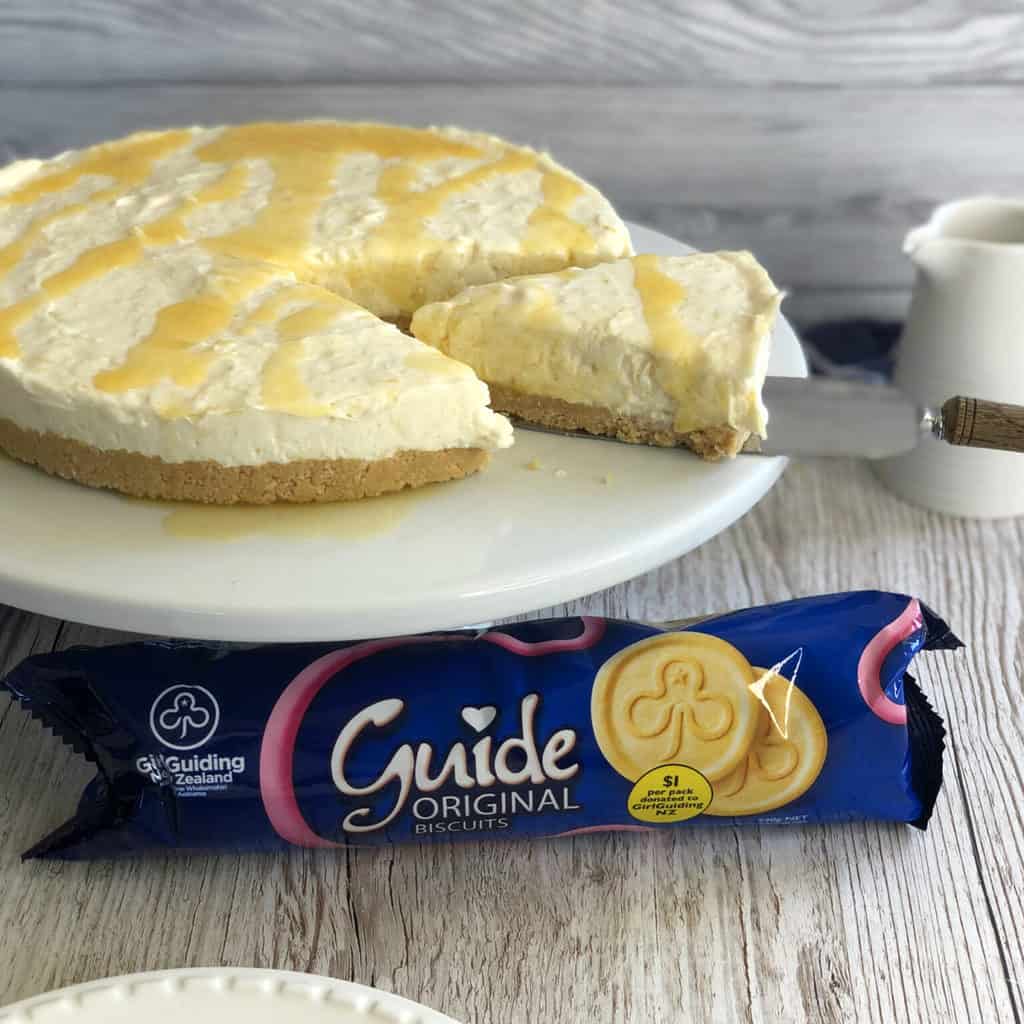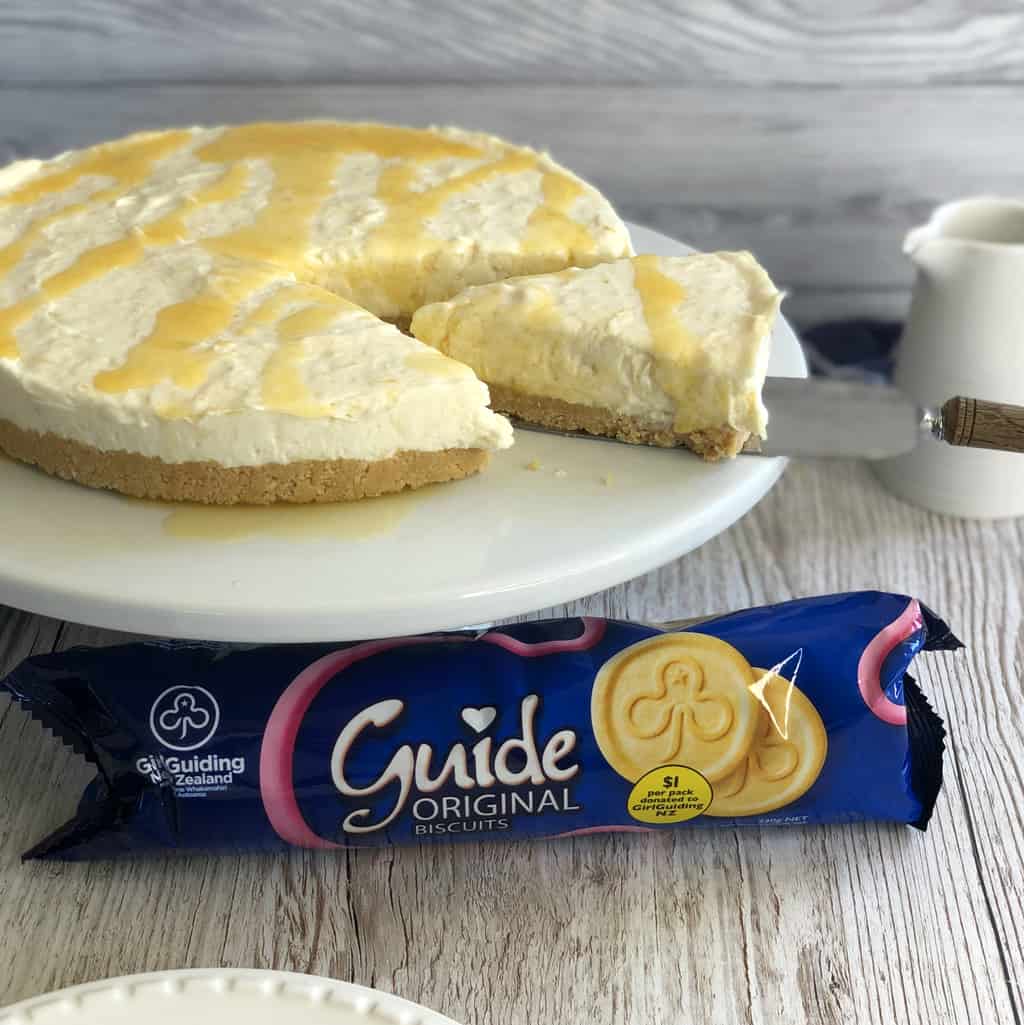 Before they were discontinued there were the original, chocolate and mini flavours. The decision was made to stop selling as it had become such a big undertaking to sell door to door and in stalls across the country as families got busier.
I am delighted to partner with Countdown to bring you this great news and tell you they are also bringing back the chocolate version too!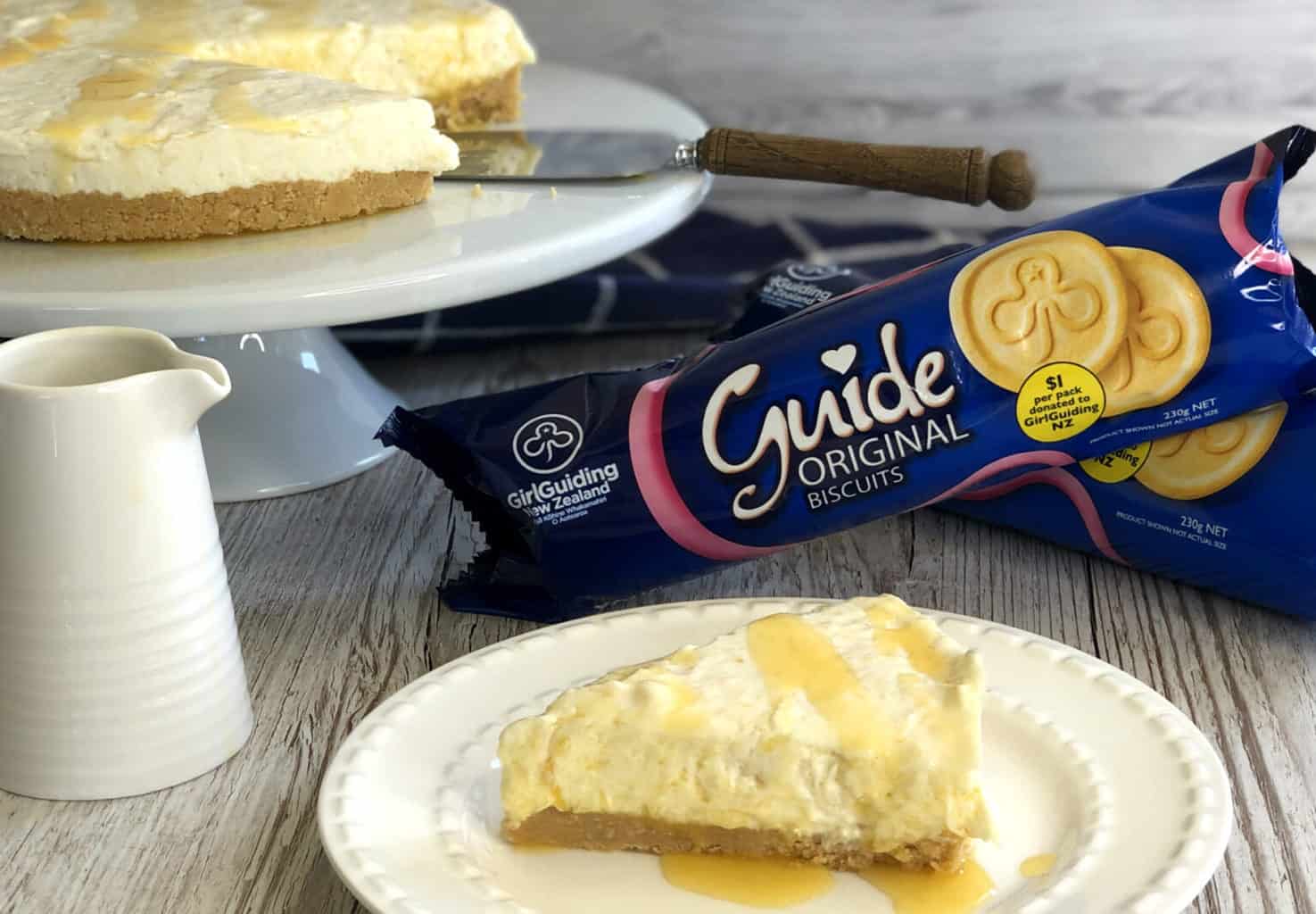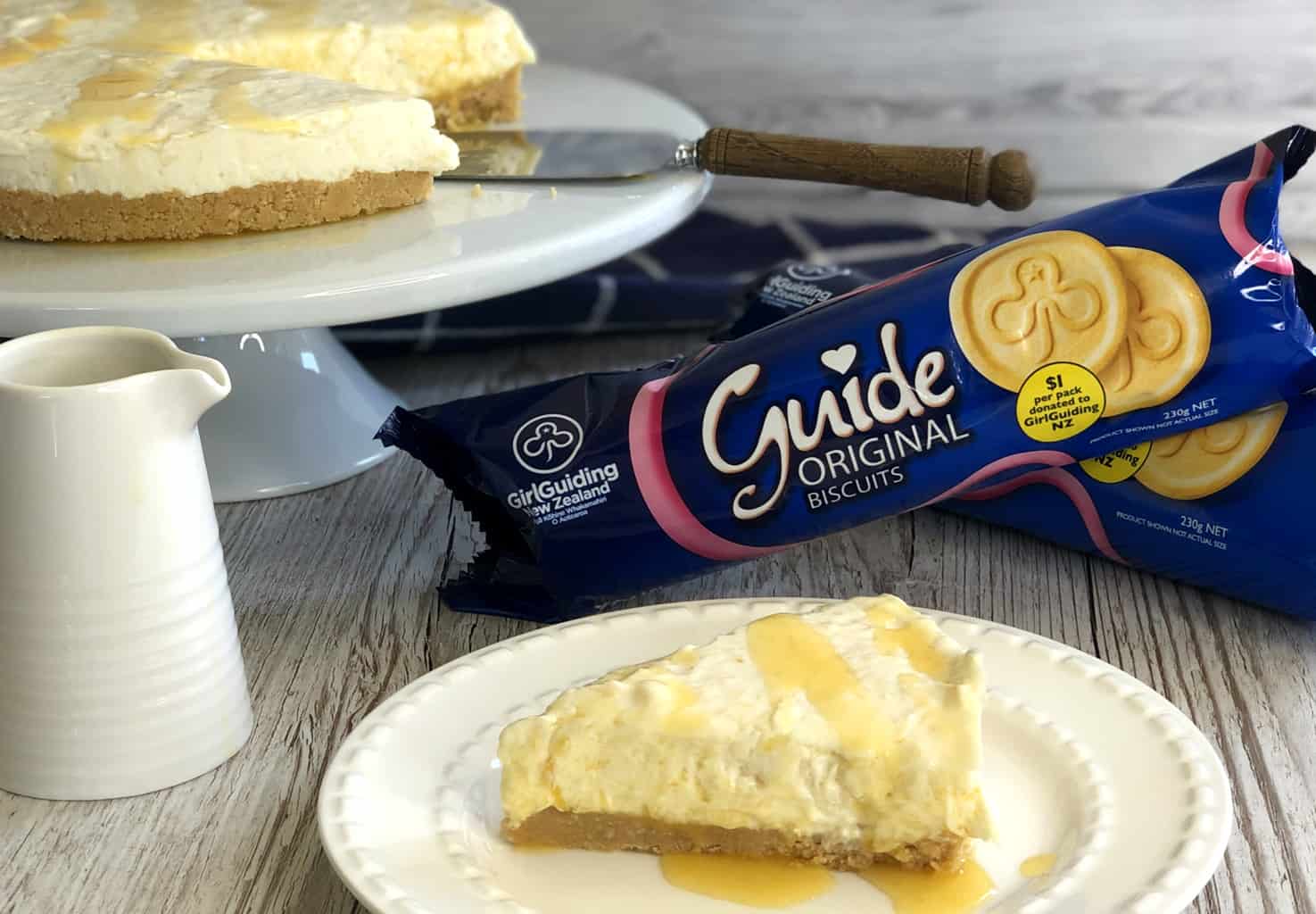 Back to my chat about this cheesecake. If you have followed me for a while you will know I have a simple no bake cheesecake that uses no gelatin but chocolate and thickened cream to set the cheesecake. It is so popular and versatile but I wanted to try out a different version today.
This is the one I recall from when I was young, a more traditional cheesecake, still incredibly simple and easy to create for a special occasion.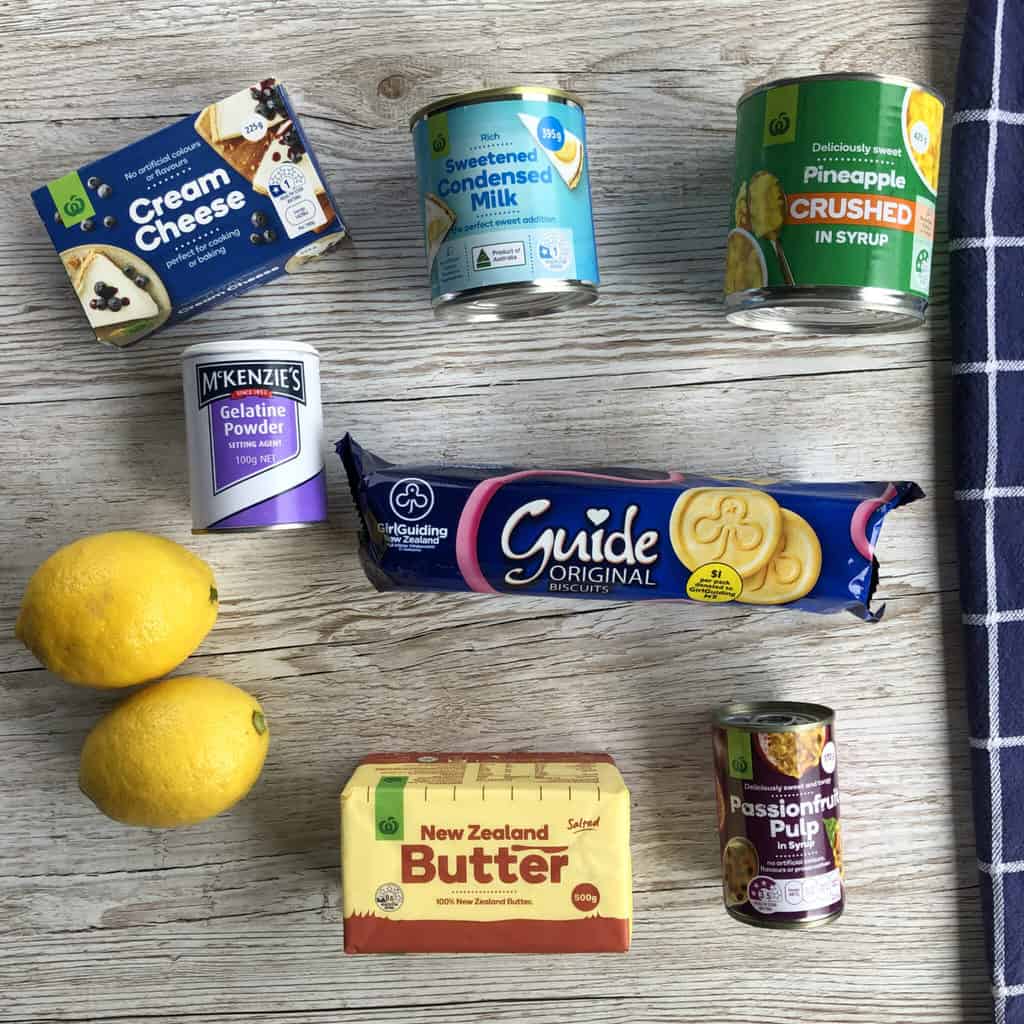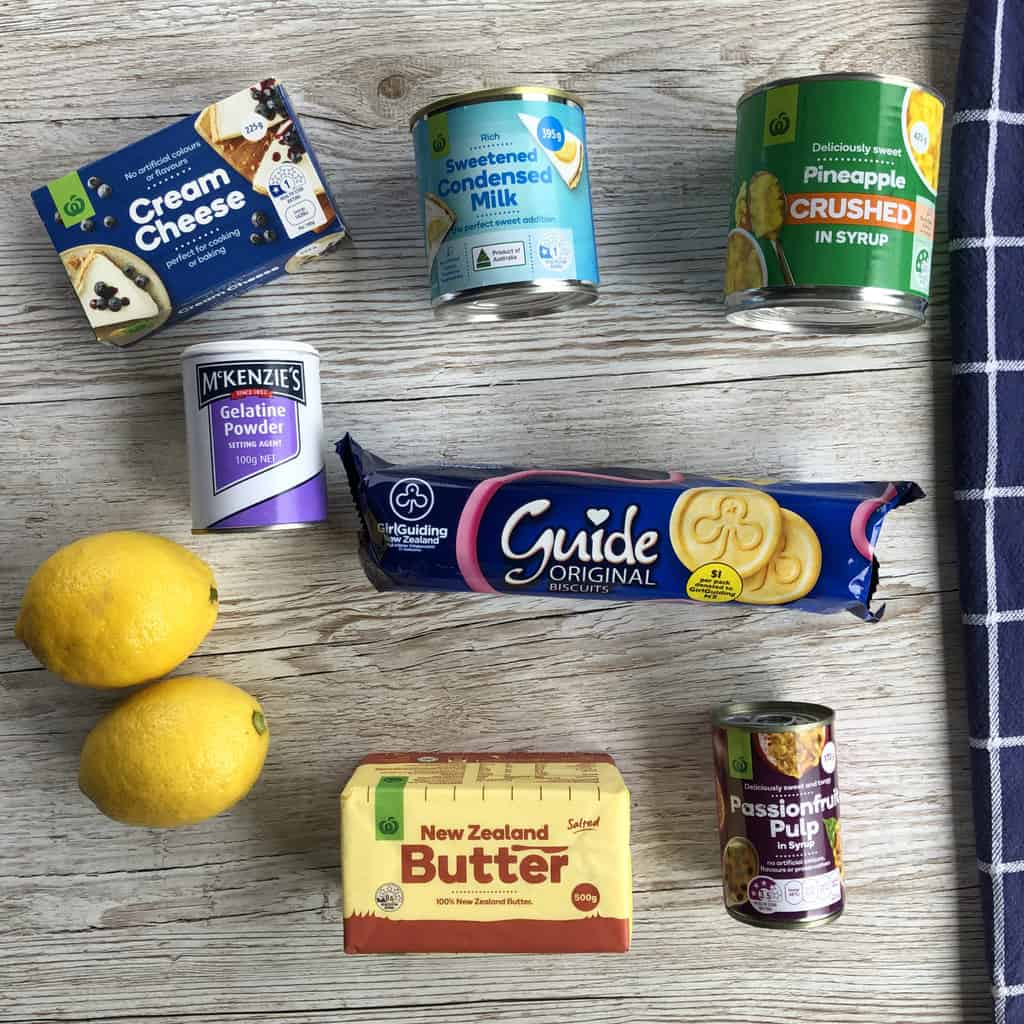 All you need for this Pineapple Cheesecake is the following ingredients
Girl Guide Biscuits

Butter

Gelatin

Water

Cream Cheese

Condensed Milk

Pineapple

Lemon Juice & Zest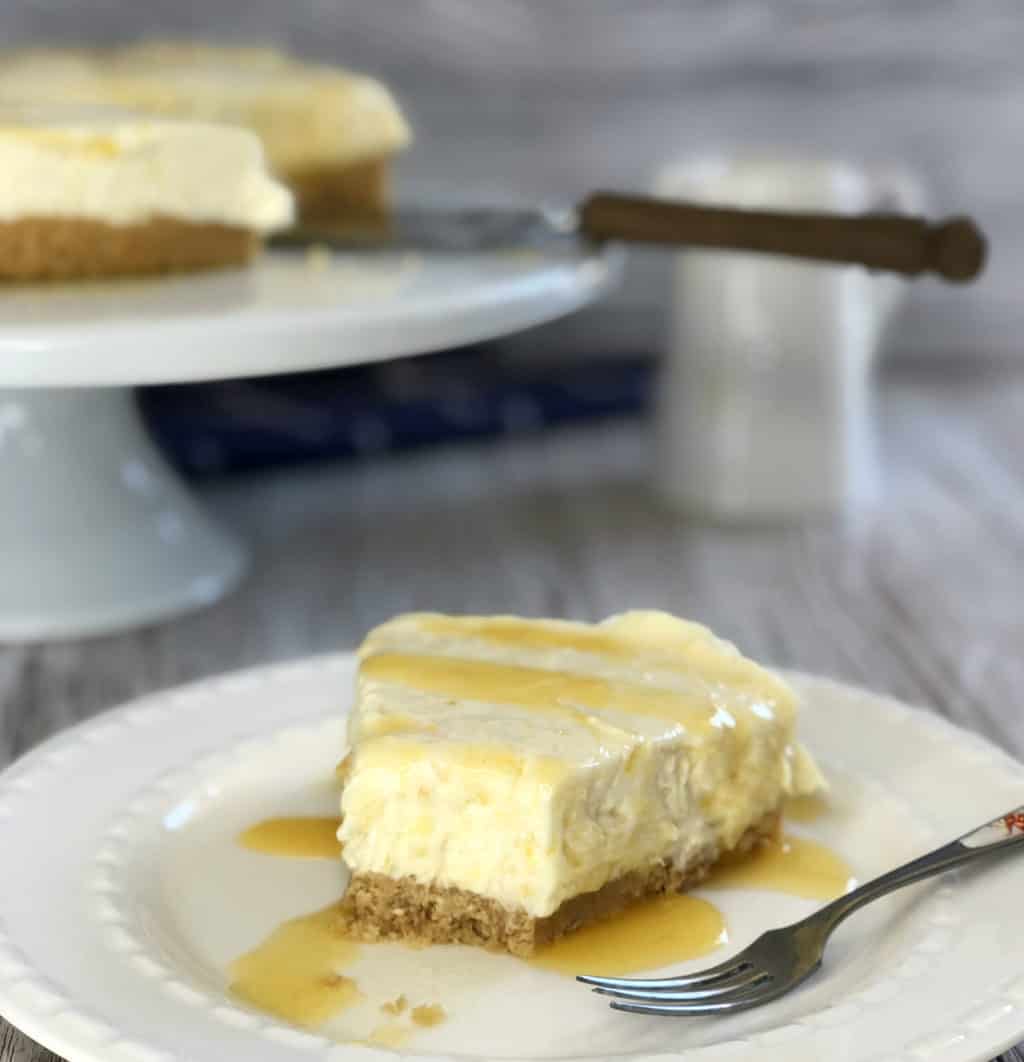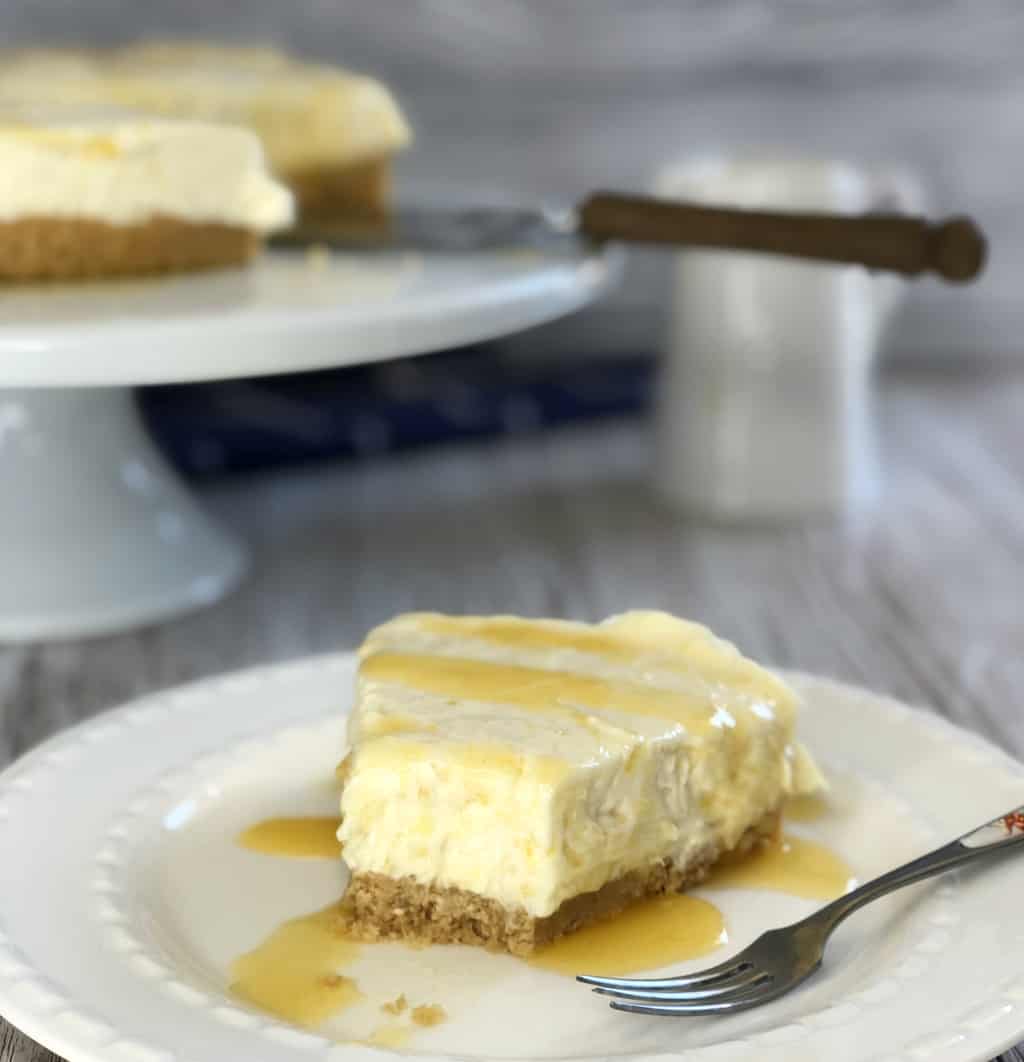 And that is it! I have added a little passionfruit glaze over mine simply to make the photos look pretty so you can do this, serve plain, serve with a pineapple whipped cream or serve with additional crushed pineapple. It is completely up to you. The pineapple flavour is subtle but lovely so you can enhance it if you like.
As with all my cheesecakes the base is simply a plain biscuit crushed and combined with melted butter, this is then pressed into a 20cm spring form tin and chilled while I prepare the filling.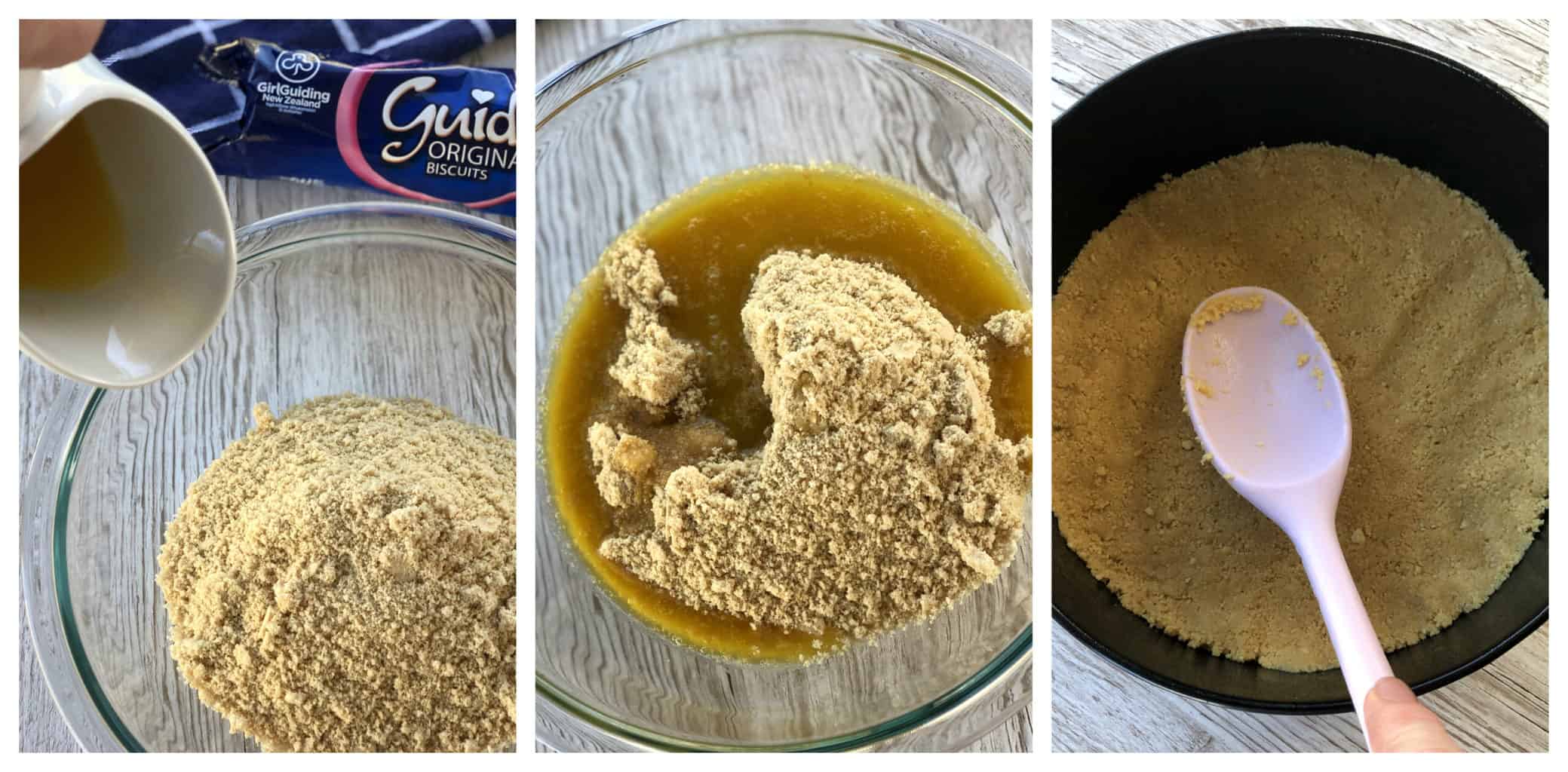 The filling is so easy! You will need either an electric beater or food mixer to make it easier. The setting agent in this cheesecake is gelatin. Preparing the gelatin could not be easier with my cheats system.
You add the gelatin to the cold water and allow this to bloom for 5 minutes (blooming is where the gelatin absorbs the liquid and becomes more voluptuous!). Then I simply pop the bowl in the microwave for 15 seconds which heats the gelatin and it then becomes a liquid.

The key to a smooth and lovely cheesecake is always to whip the cream cheese well and it is best if the cream cheese is not cold when you do this. Once the cream cheese is soft and silky you add the condensed milk to it, whip well again then stir through the remaining ingredients.
This does not set as firm as my chocolate cheesecakes, but that is part of the charm, it is creamy and full of flavour. The filling goes perfectly with the biscuit base.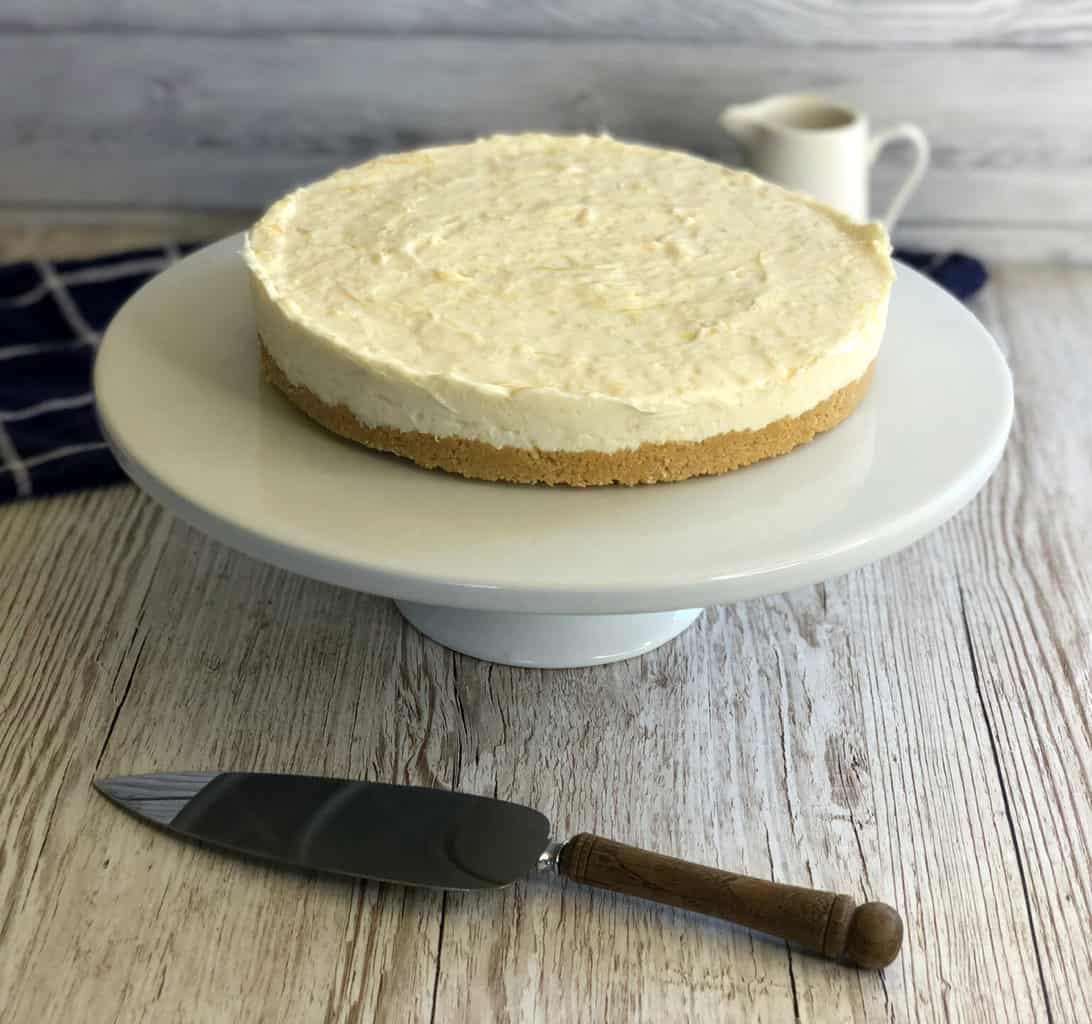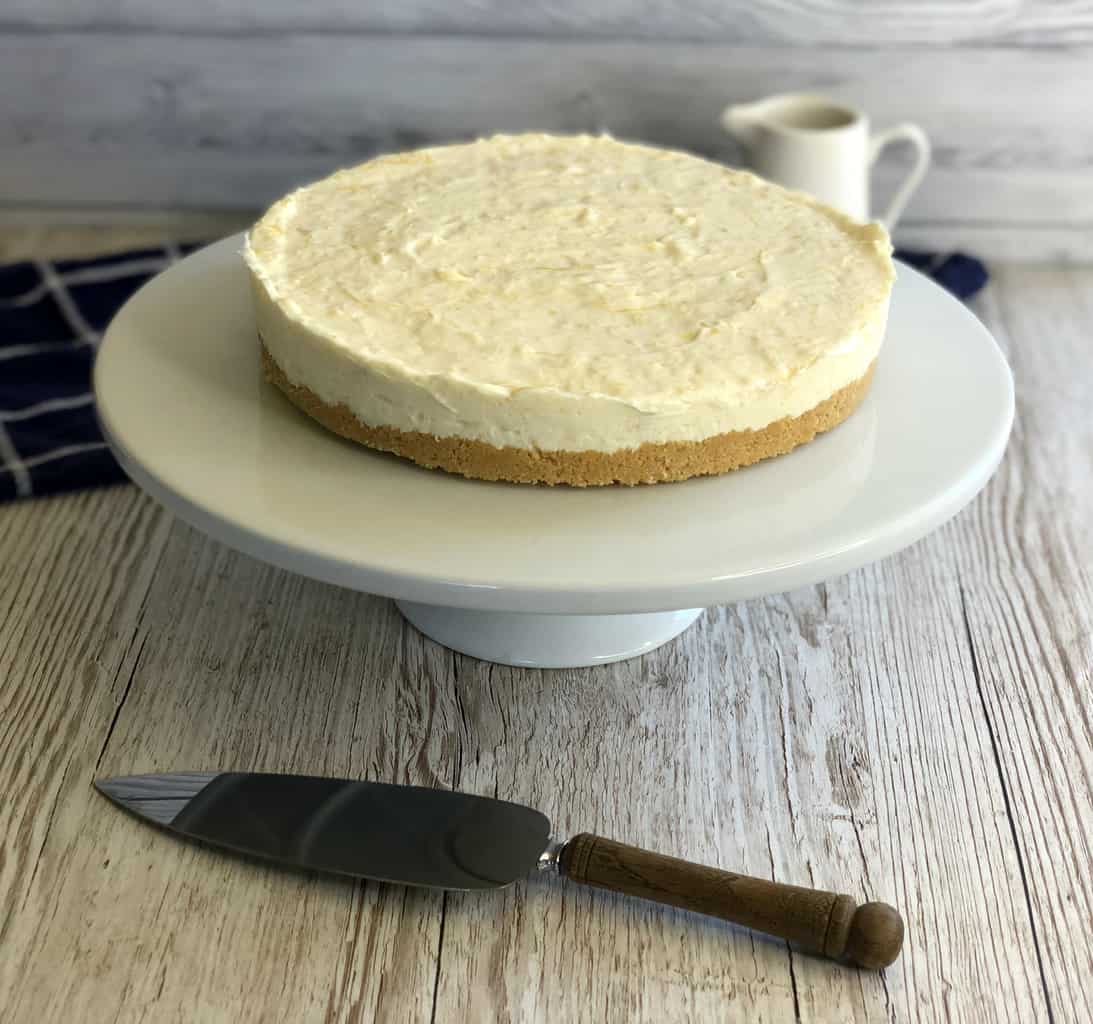 I think you will love this recipe and I hope it becomes a firm favourite for generations to come. It has been around for so many years, recreated and shared within my old cookbooks and online in various forms so you may recall it as fondly as I do.
If you are a fan of old recipes, you cannot beat this Lolly Cake made using Girl Guide biscuits I shared last year.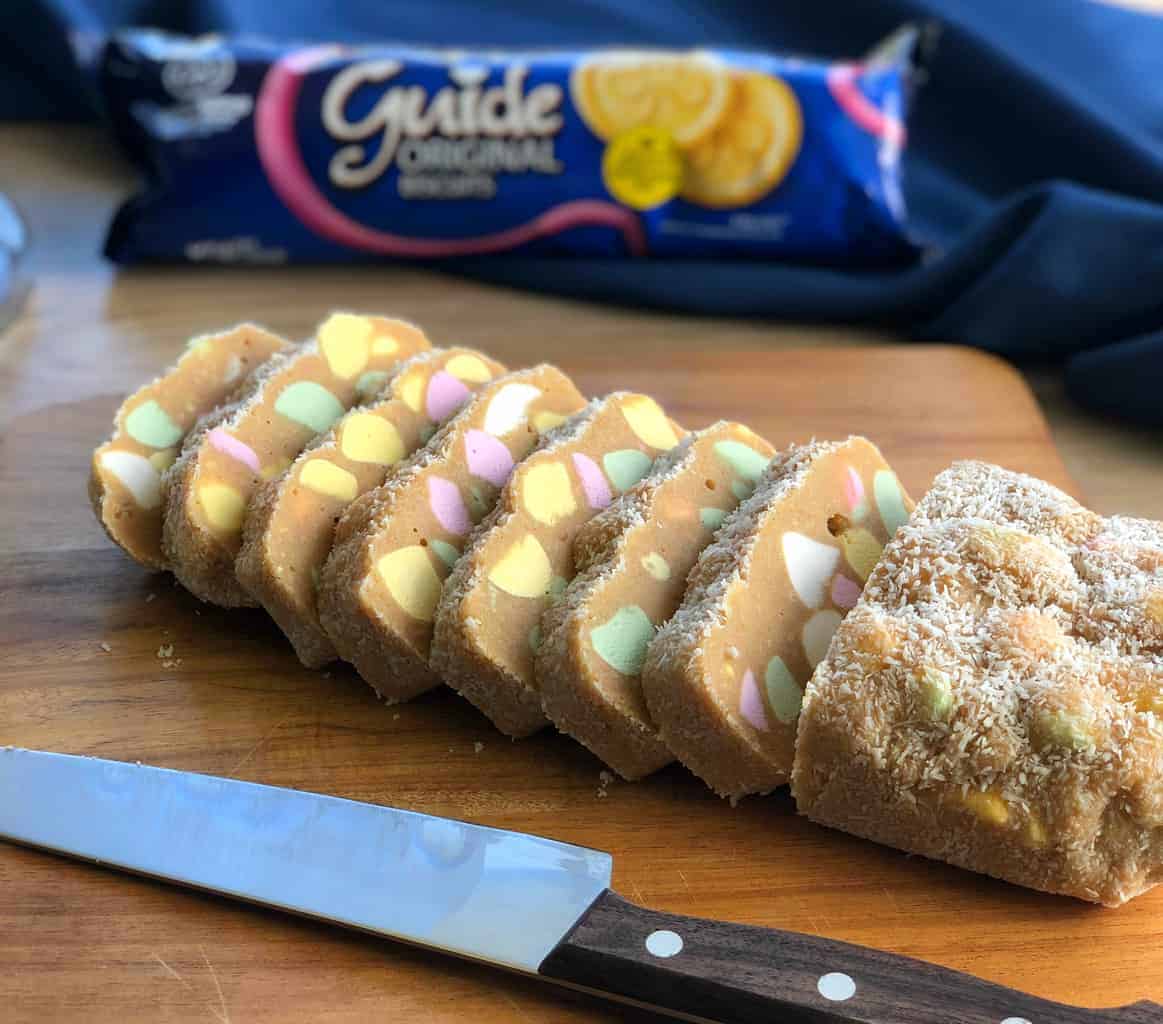 Onto the recipe for Easy Pineapple Cheesecake
I hope you enjoy this lovely creamy cheesecake
Thank you as always to Countdown Supermarkets for partnering with me, you can find everything I have used in this recipe in store and online. What else would you make using Girl Guide biscuits, and how do you eat yours? I always ate around the clover! Let me know on my Facebook or Instagram pages.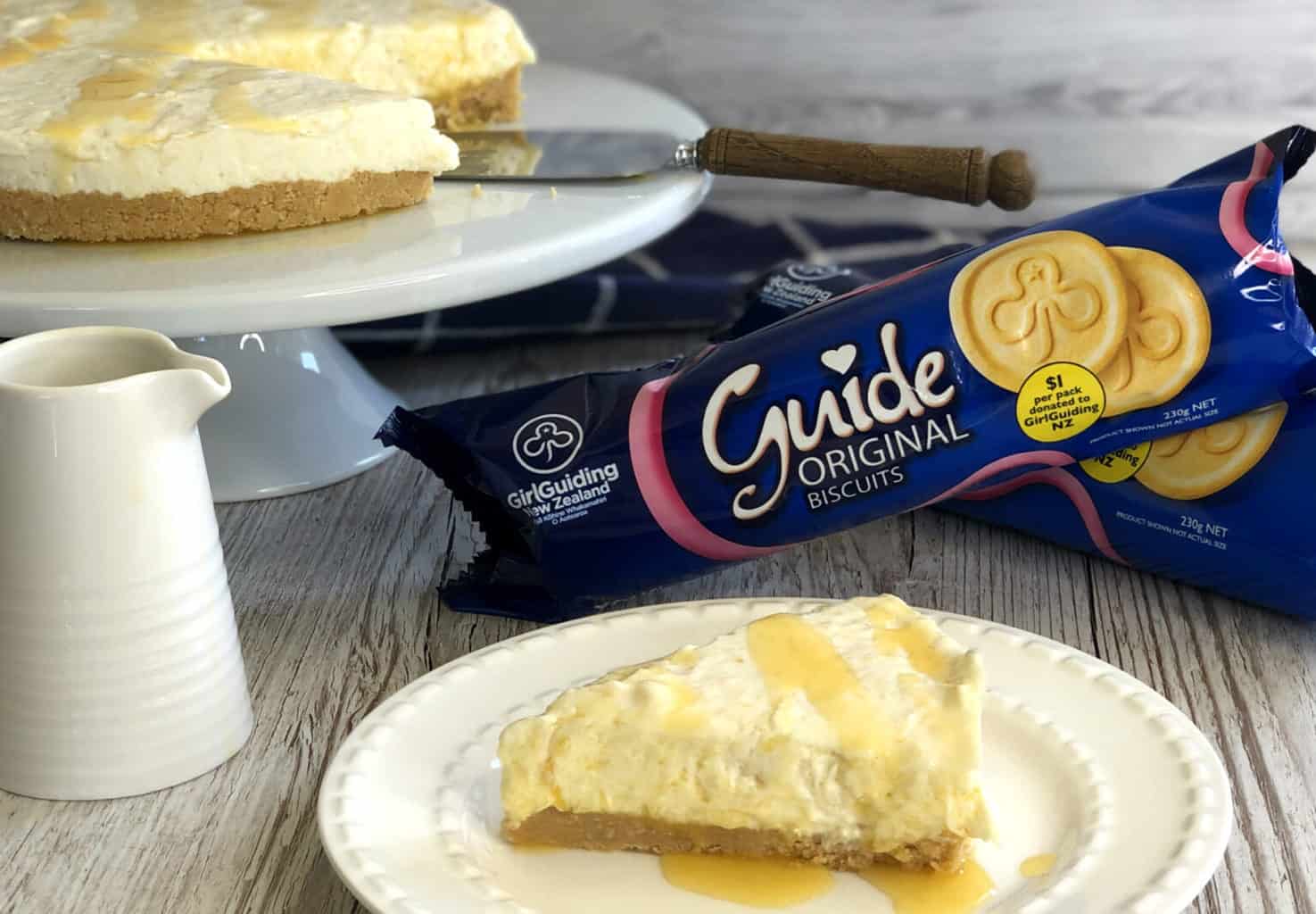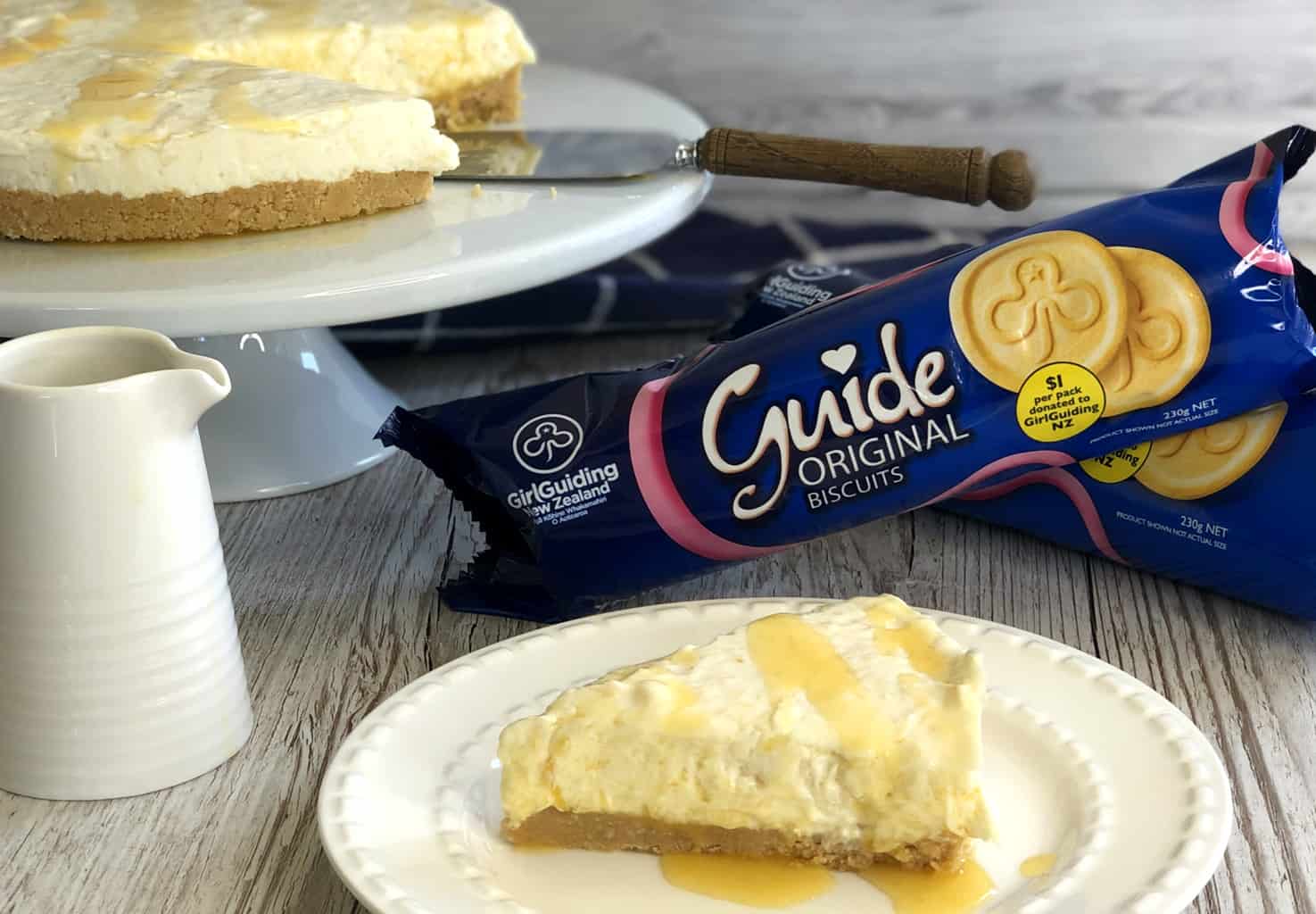 Thank you so much for stopping by to check out my latest recipes on my blog. If you are not already be sure to follow me on Facebook or Instagram for more deliciousness, and you can register your email in the subscription box below to receive all my recipes as I publish them.
Happy Baking!
Anna
Pin it! Pinterest