A pretty and delicious recipe, the combination of white chocolate and cranberry is perfect in a no bake slice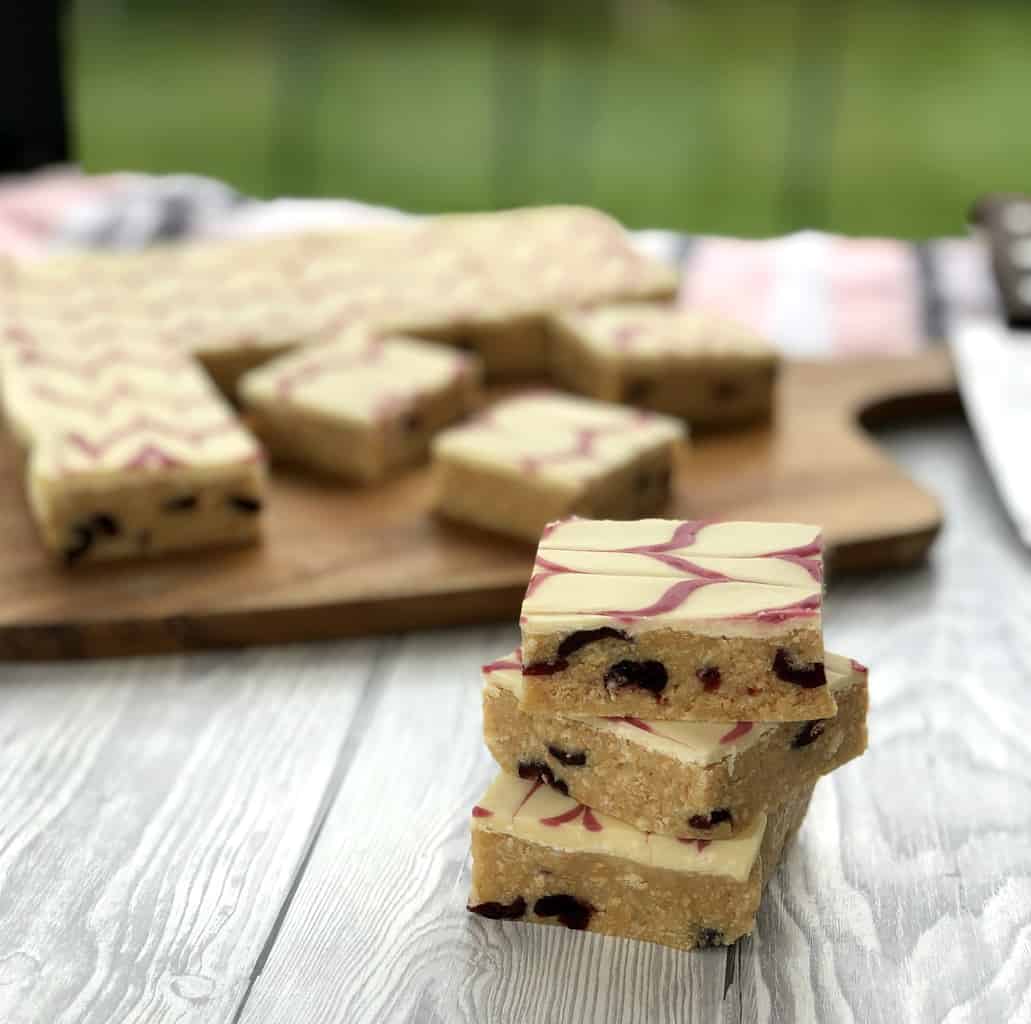 This recipe is supported by Countdown as a Brand Ambassador, all ideas are my own.
I am a big fan of no bake slices, they are so incredibly quick and easy to make, plus they are super tasty! This base recipe is so versatile, I have made chocolate and caramilk versions as you can see further down this post.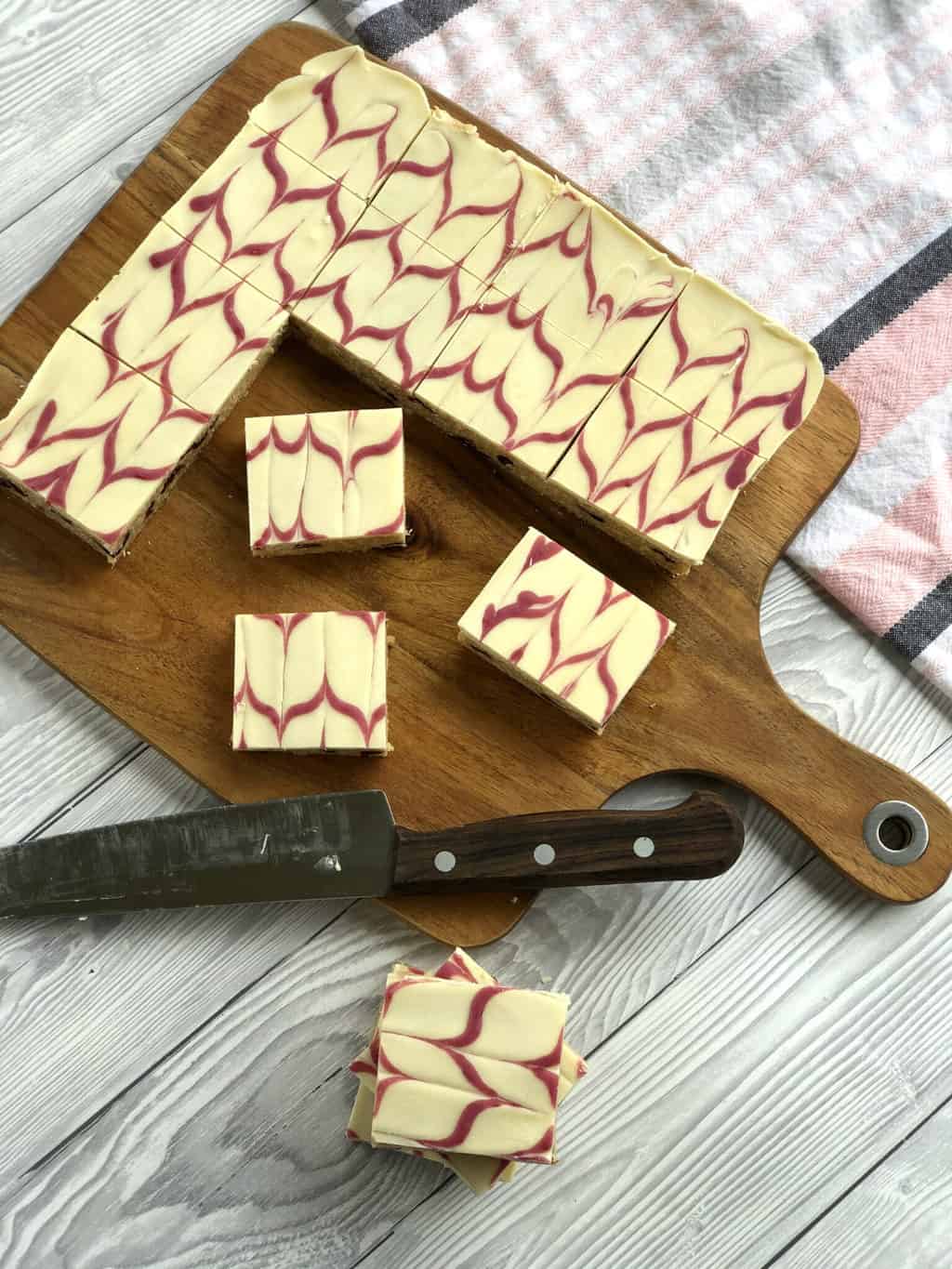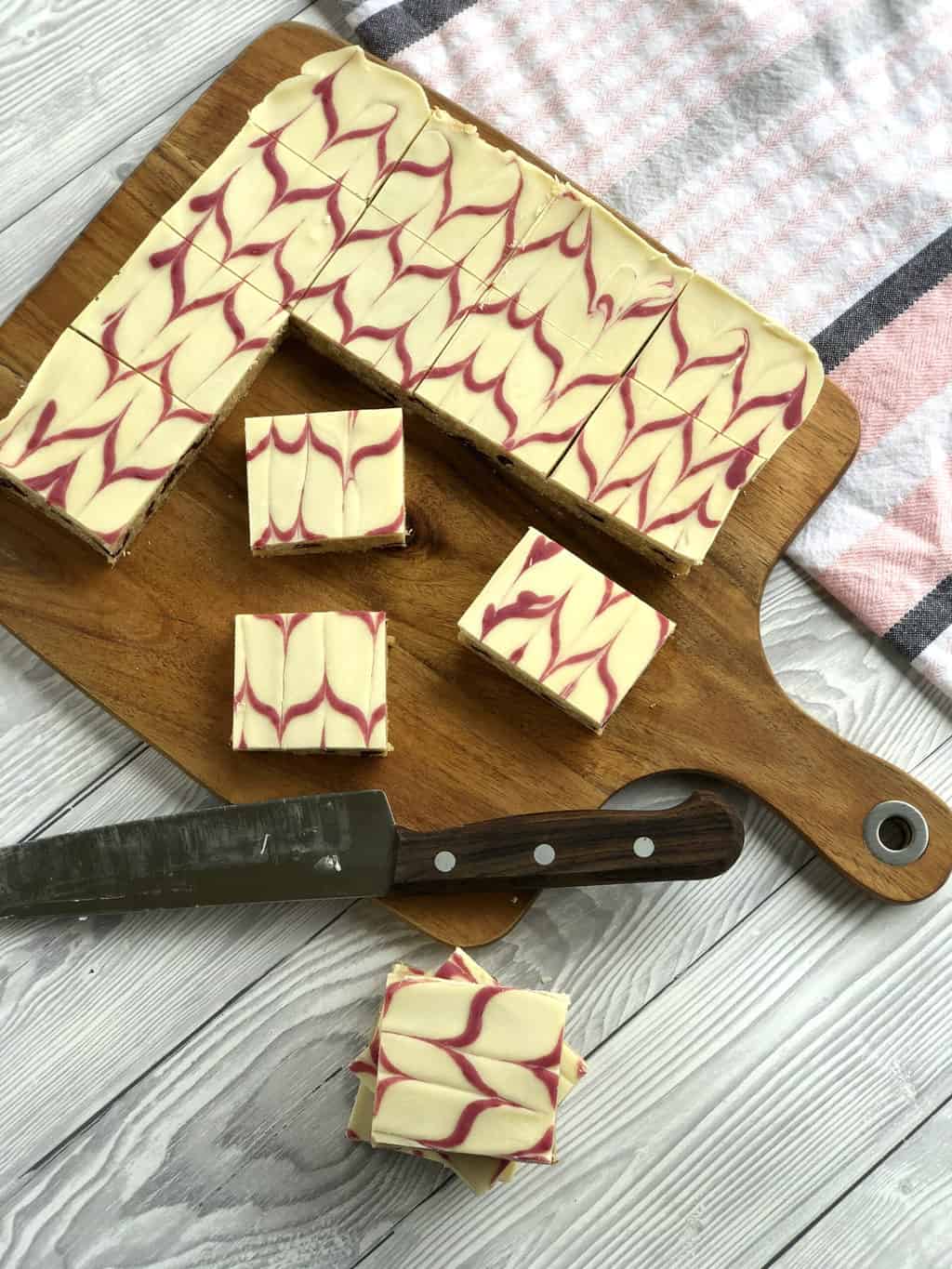 Cranberry and white chocolate is a lovely classic combo. I often use nuts in no bake slices as I think they give a lovely texture but I have left them out here. But feel free to add walnuts or pistachios for a lovely crunch to your slice.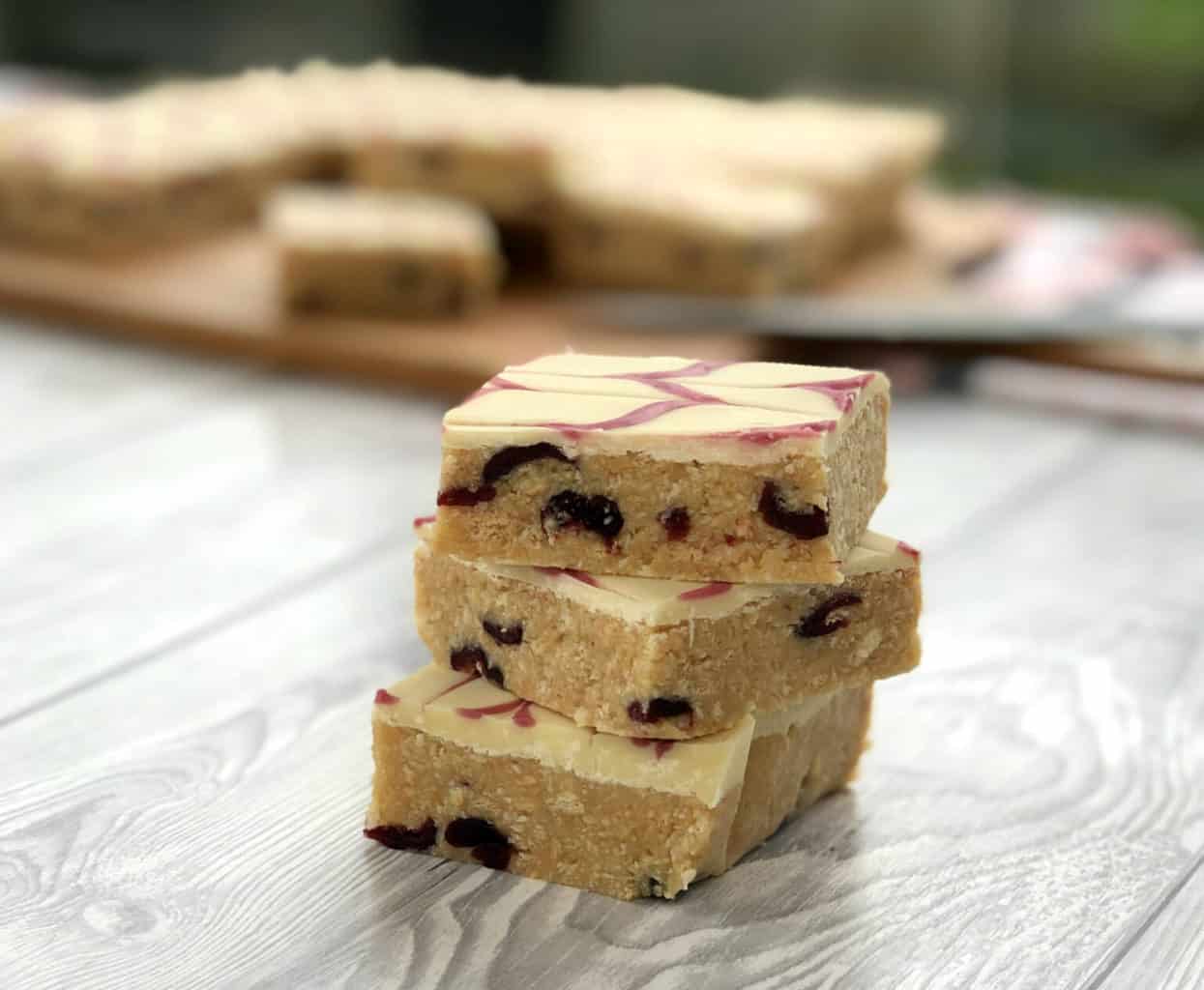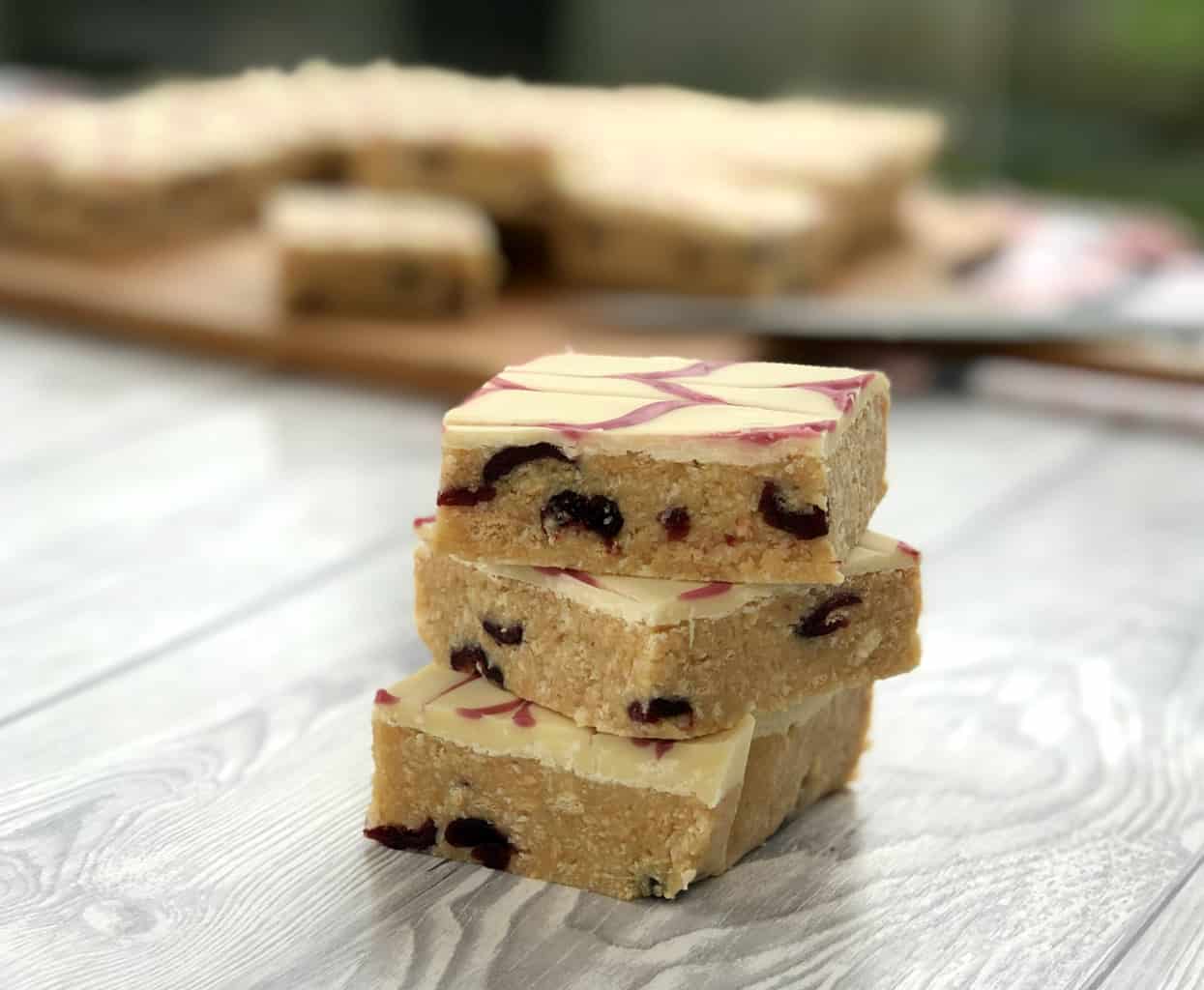 The ingredients are pretty simple, there are a variety of biscuits you can use in this recipe, they go by a number of names depending on what country you live in! I have used Marie biscuits, but you can use any sweet tea biscuit such as arrowroot, wine biscuits, or a sweet graham cracker.
I have used ingredients found in Countdown Supermarkets here in New Zealand, always keep an eye out for the own brand products, great quality and really well priced!
For this recipe you will need the following
Biscuits

Butter

White Chocolate (2 blocks)

Butter

Condensed Milk

Coconut

Dried Cranberries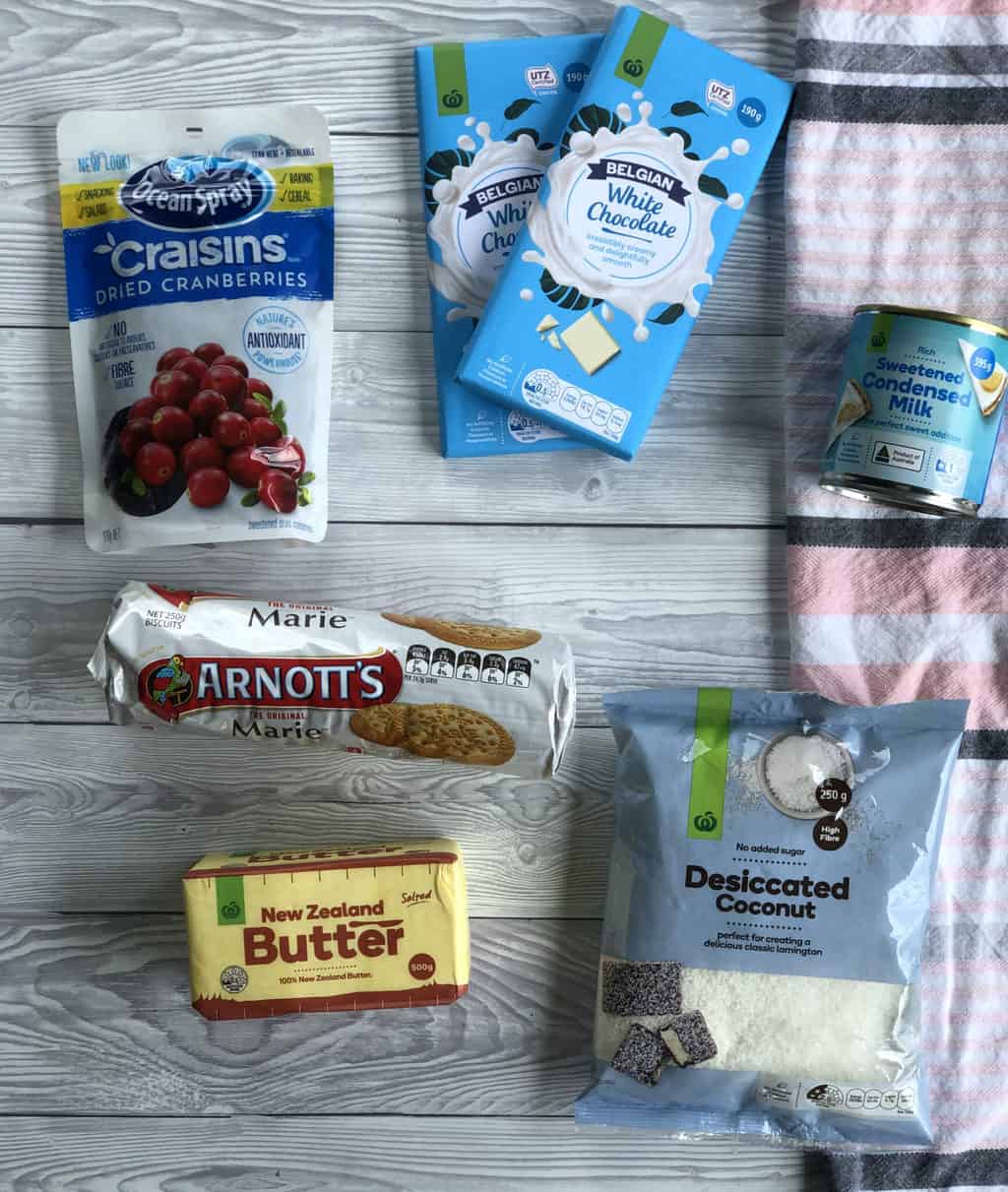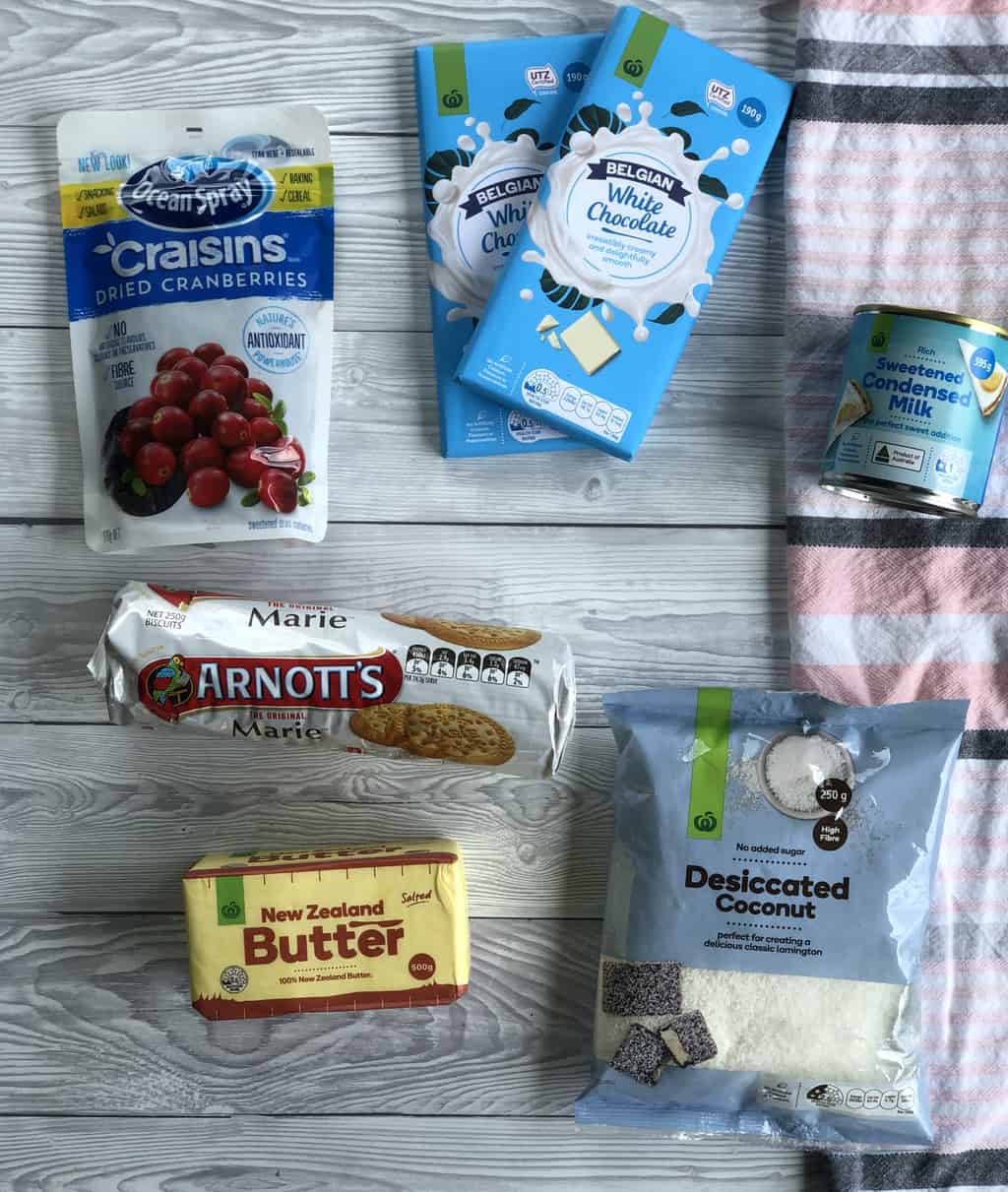 Dried cranberries are easy to substitute out for your favourite dried fruit, apricots, raisins or mixed fruit would be lovely or if you are making a festive one try glace cherries too!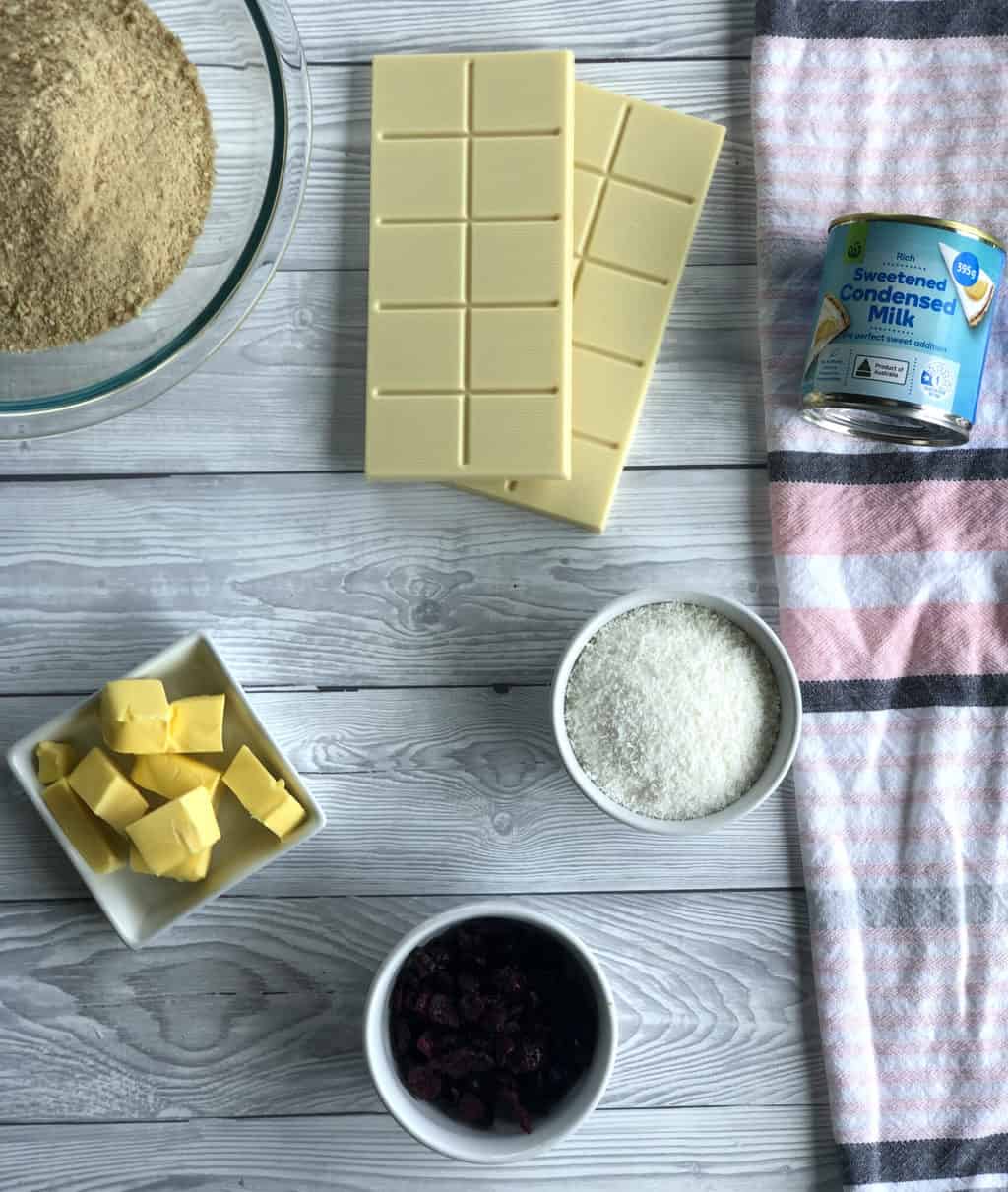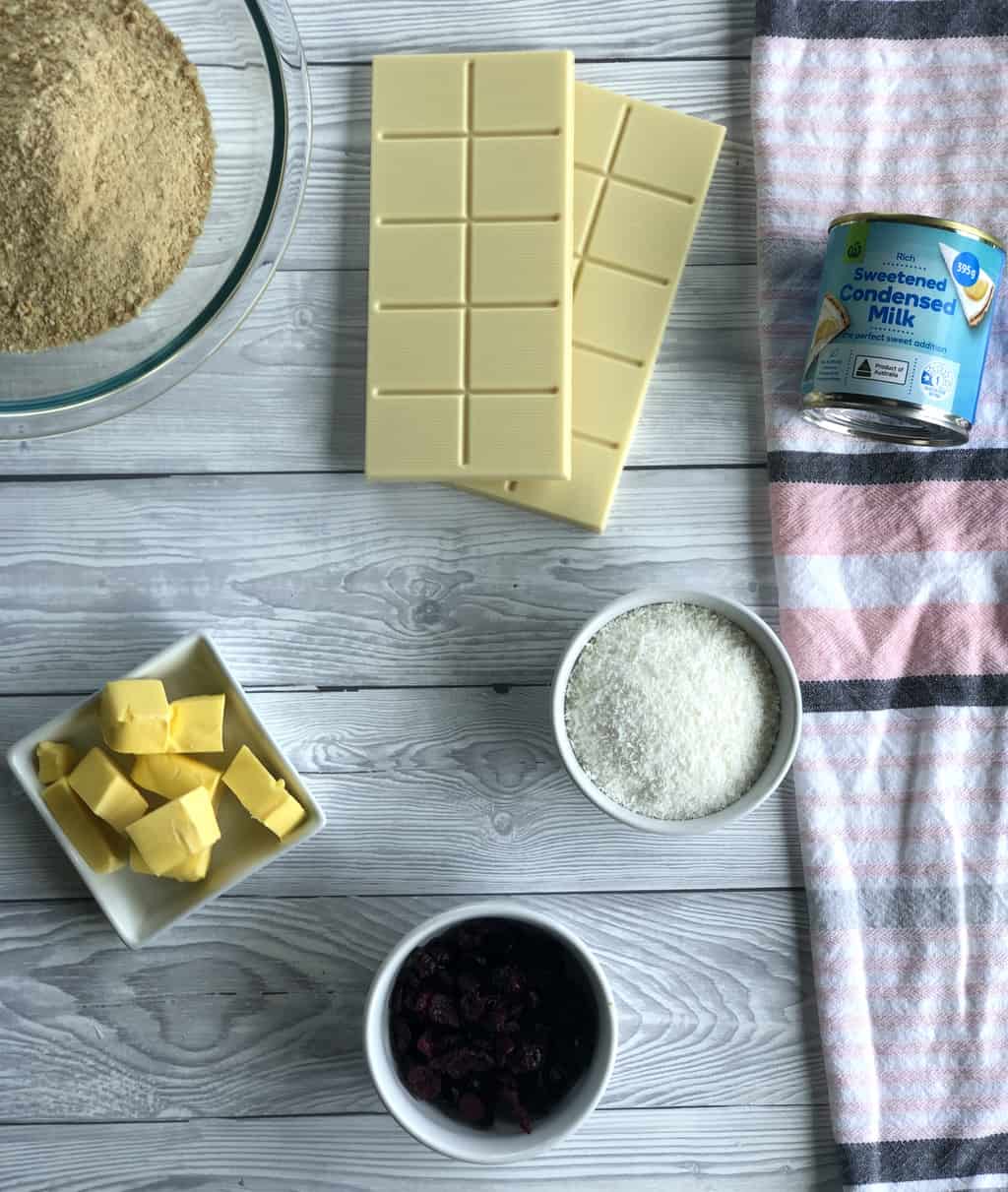 If you are unable to have coconut then simply add in more crushed biscuits. The best substitute for coconut for those who cannot have it is often crushed nuts, but many have an allergy to both so I simply add in more of a dry ingredient, you could even add in rice bubbles or cornflakes as long as it absorbs in a similar way to coconut.

The easiest way to crush the biscuits is in a food processor, however if you do not have one simply add the biscuits to a large ziplock bag and bash with a rolling pin until you have a fine crumb.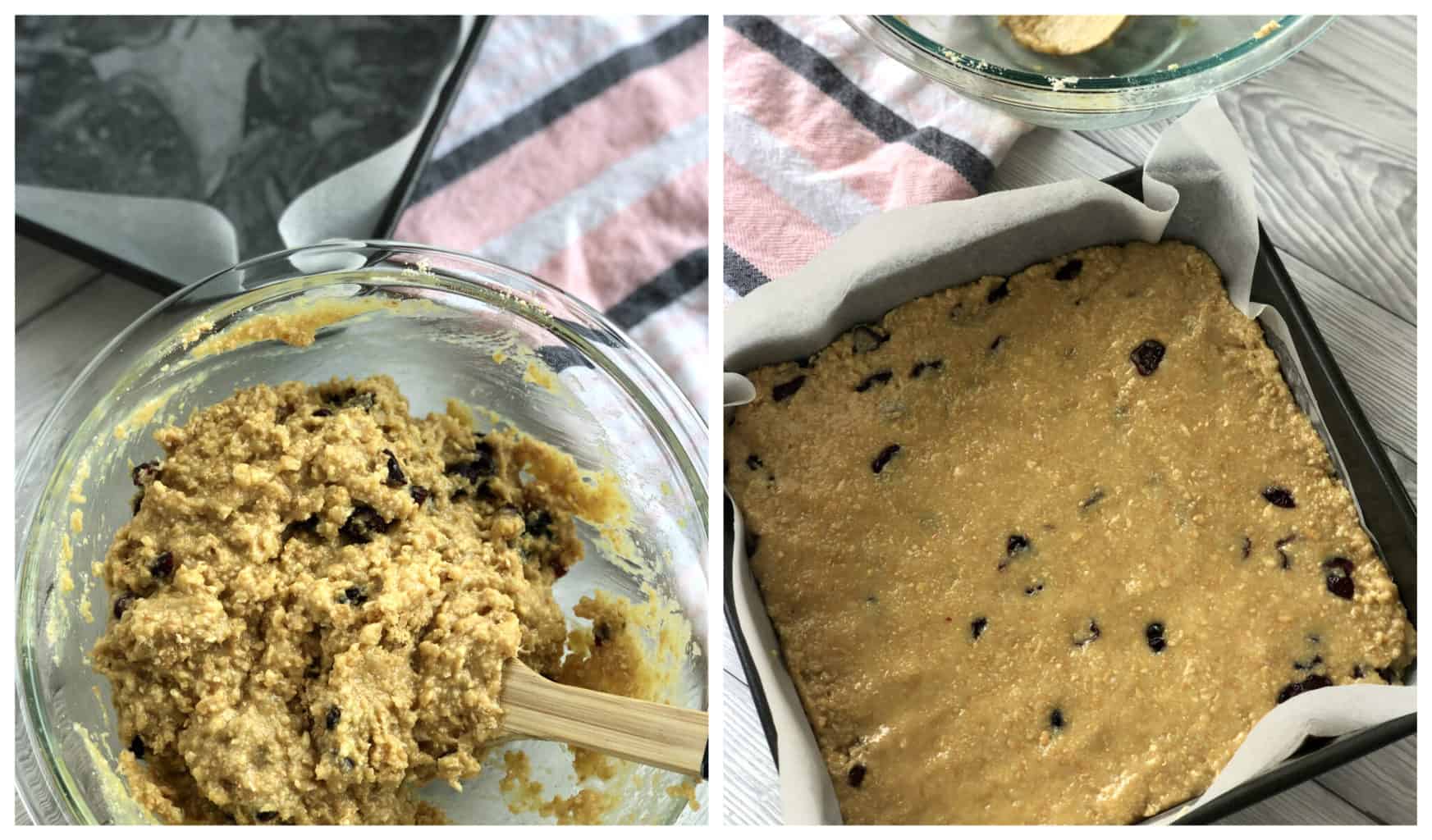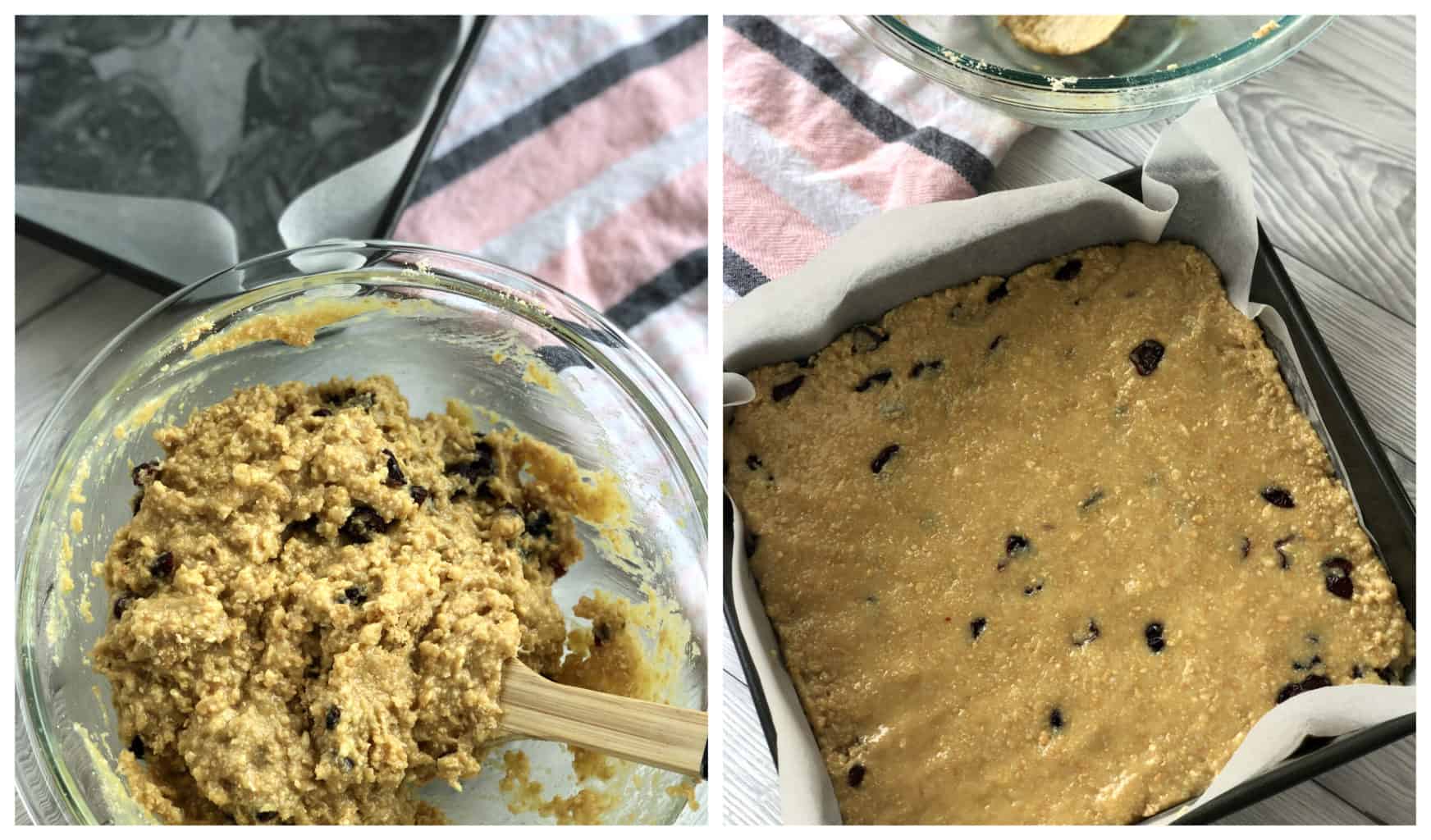 When melting together the chocolate, butter and condensed milk keep an eye on the mixture and stir often so that it does not catch on the sides. A little golden colour is ok, simply stir that in but you do not want it to burn as this will taint the flavour.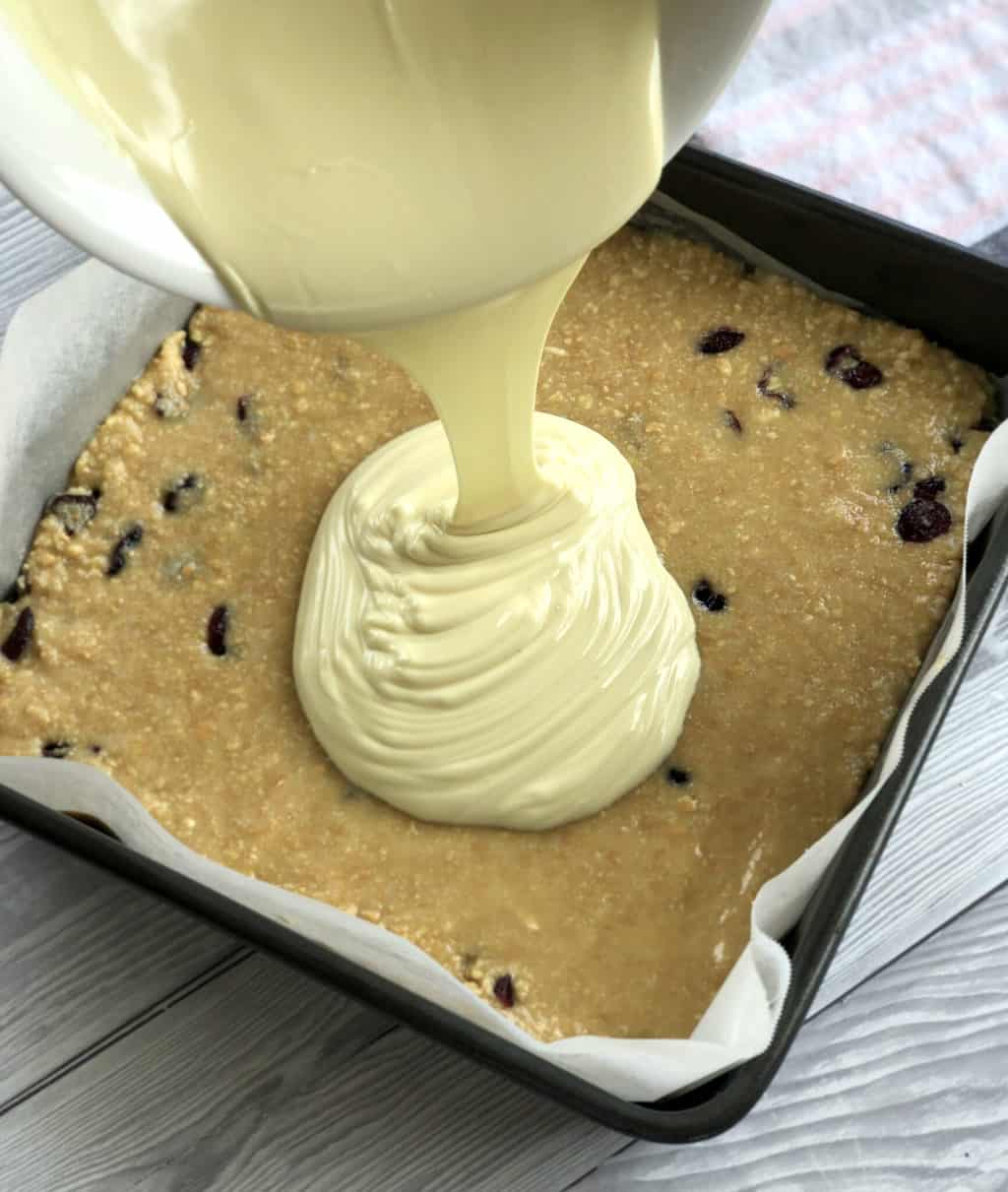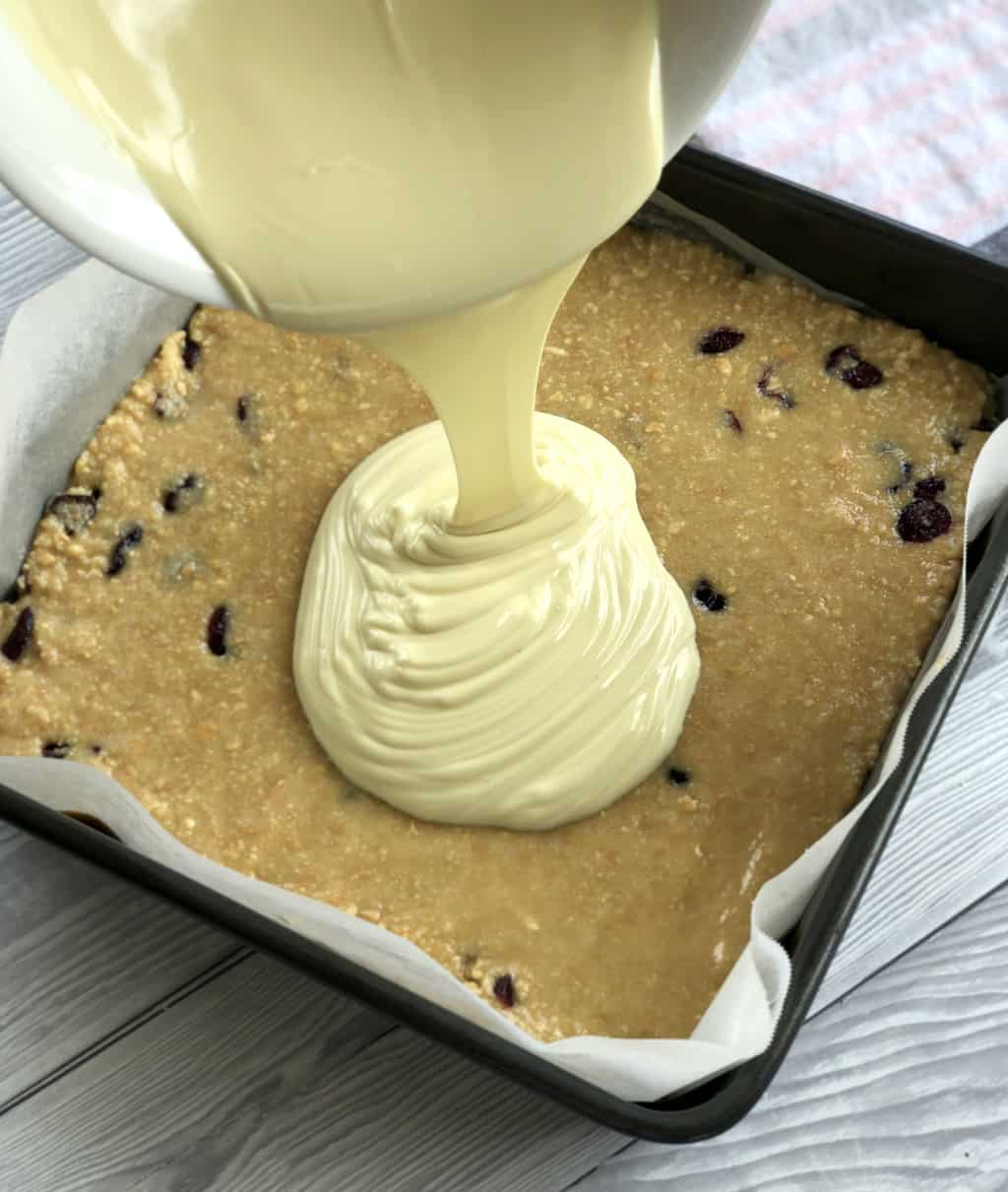 I had a little fun with the topping but you do not need to do this step, you can simply ice with plain white chocolate however I will share with you below how I made this in my recipe. It is simply a little raspberry coulis mixed with white chocolate.
Once I iced the slice with melted white chocolate I combined a little extra melted white chocolate with some prepared raspberry coulis.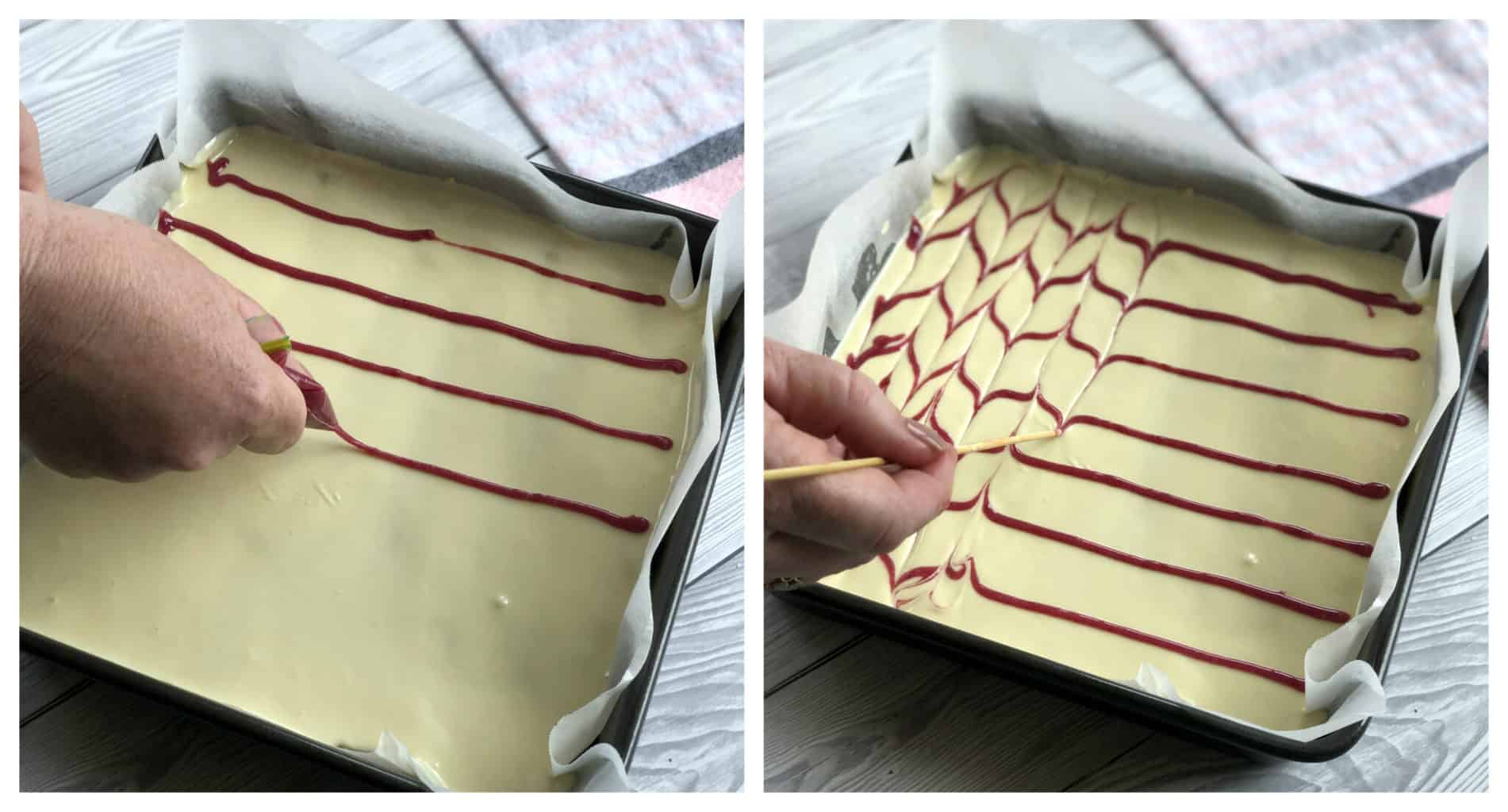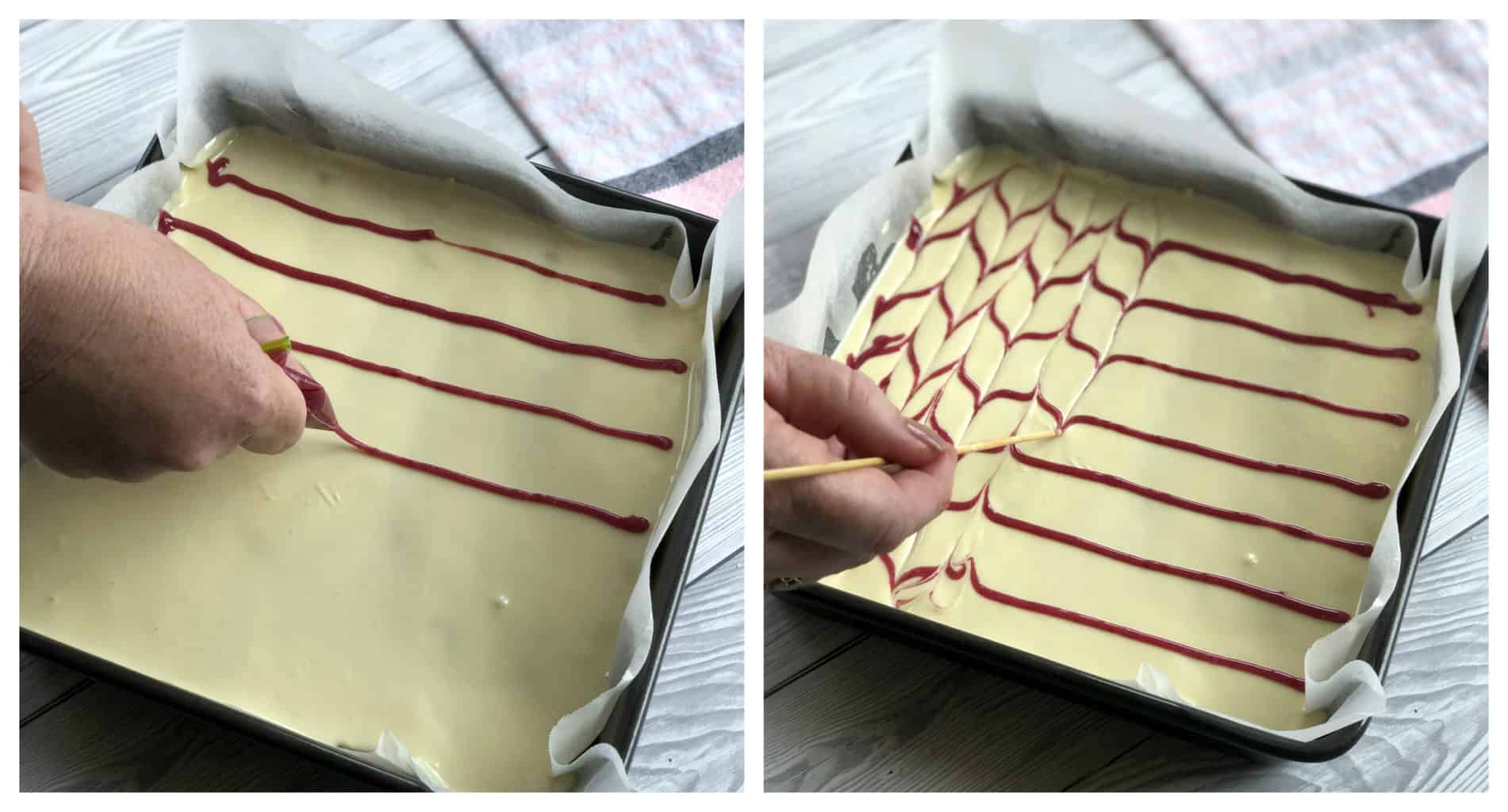 I then piped lines using the raspberry chocolate mixture in a small ziplock bag with a tiny hole cut off one corner. Then using a kebab stick I created lines back and forward across the slice.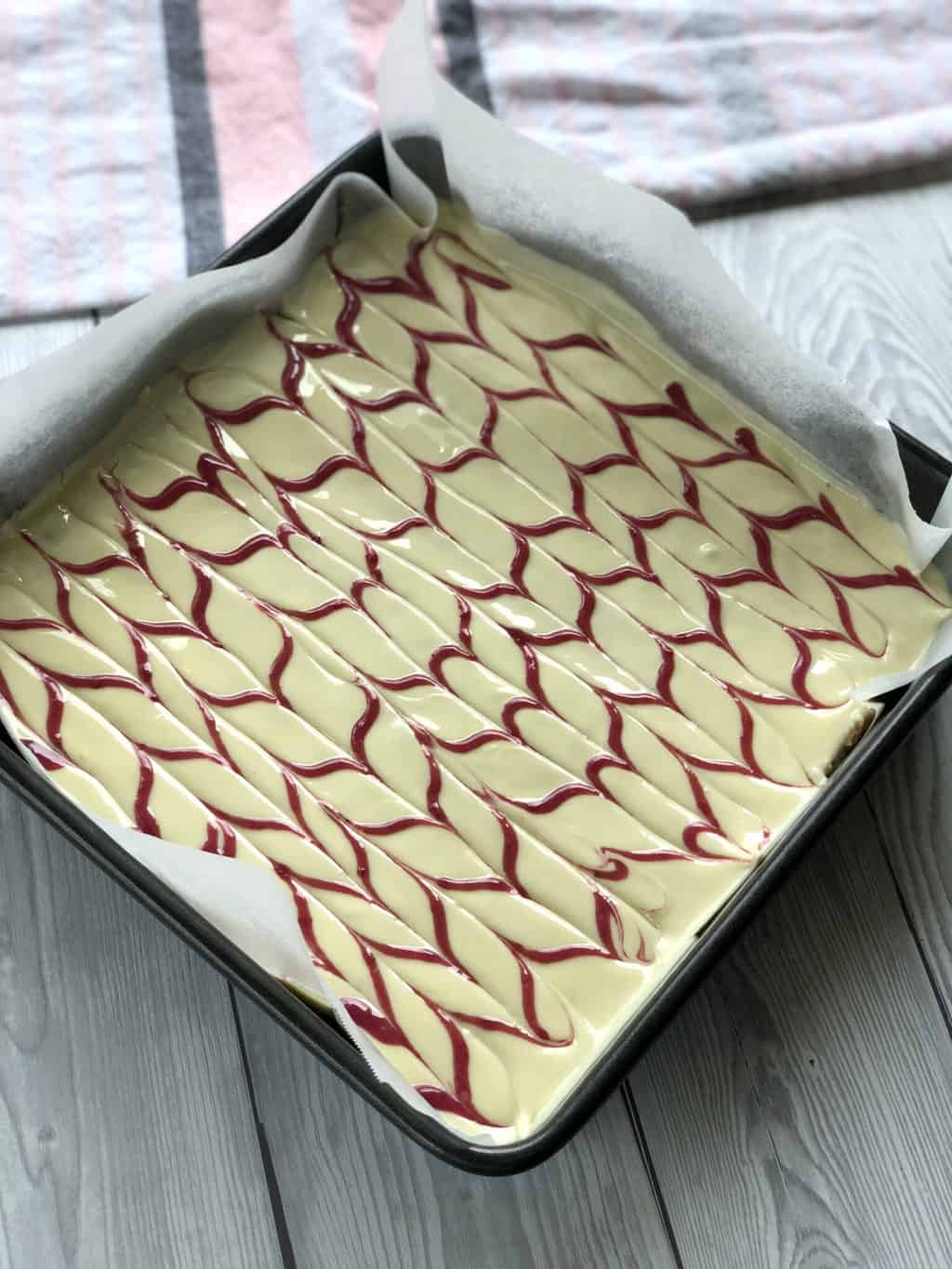 Then you simply allow the slice to cool for several hours or overnight before slicing. So easy!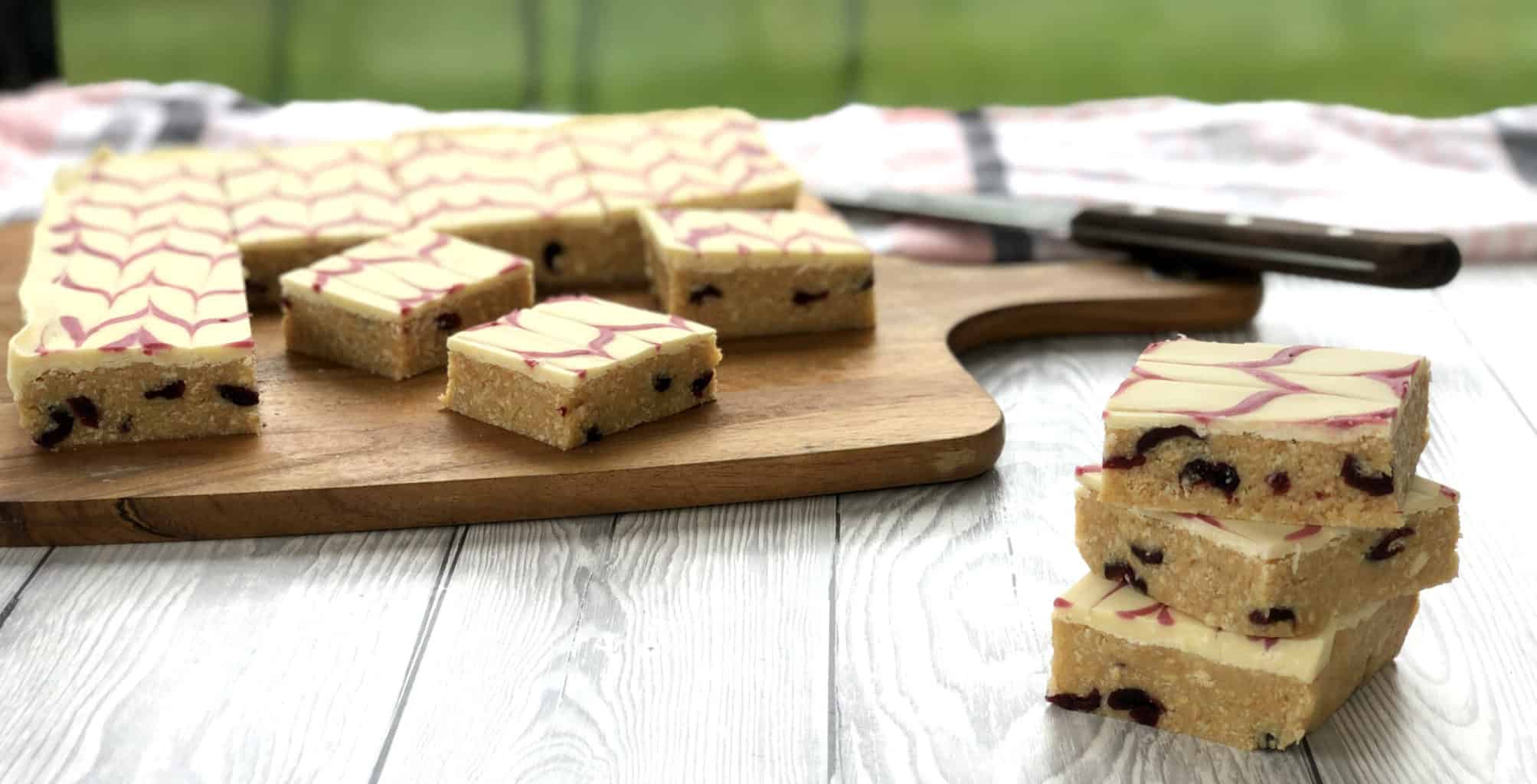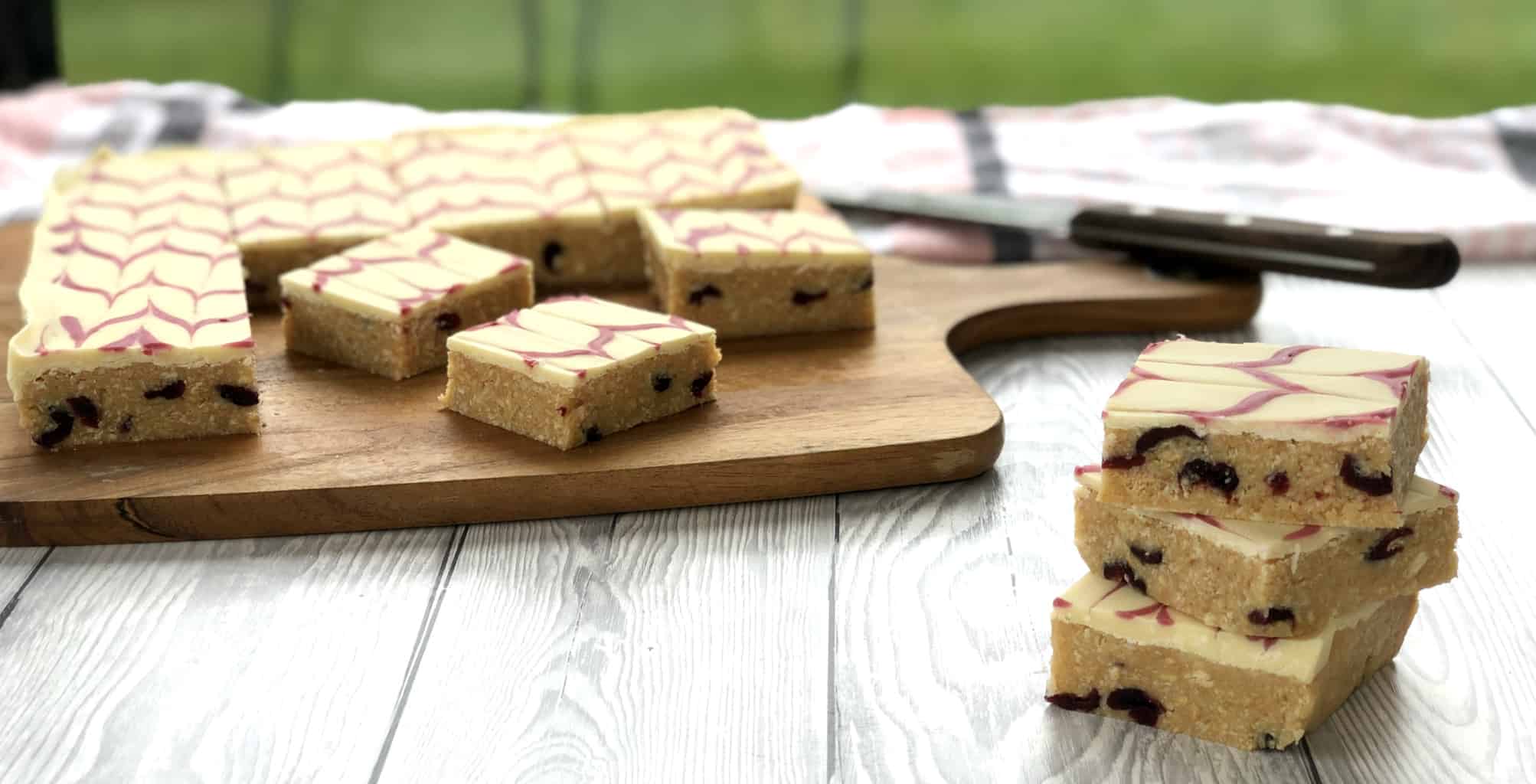 If you love the idea of a No Bake Slice check out my other versions below!
Onto the recipe, I hope you love this Cranberry & White Chocolate No Bake Slice as much as we do
If you are going to try the raspberry swirl please read the WHOLE recipe before starting!
So it is as easy as that! I hope you enjoy this recipe and check out my other delicious recipes while you are here. There is something for everyone.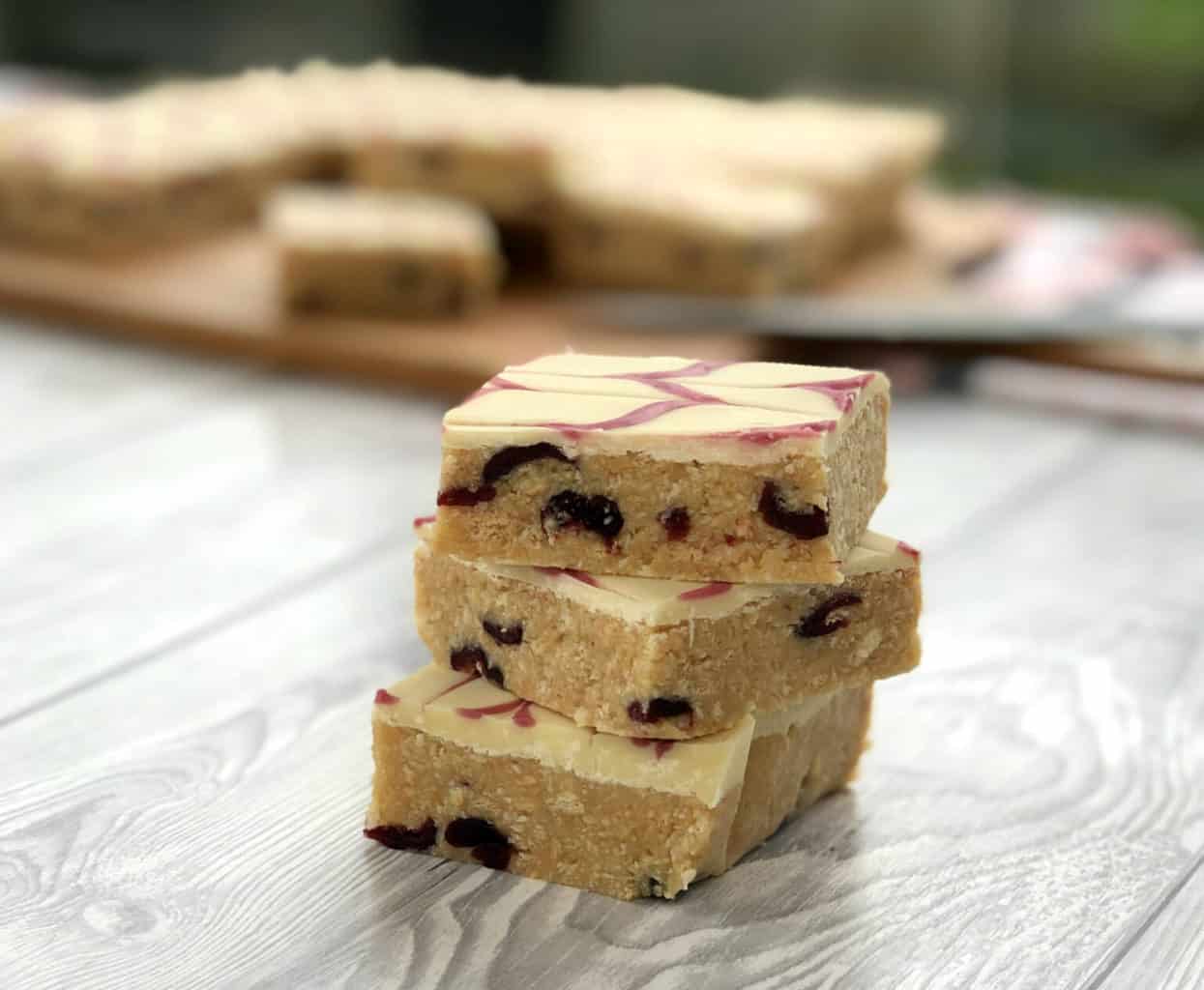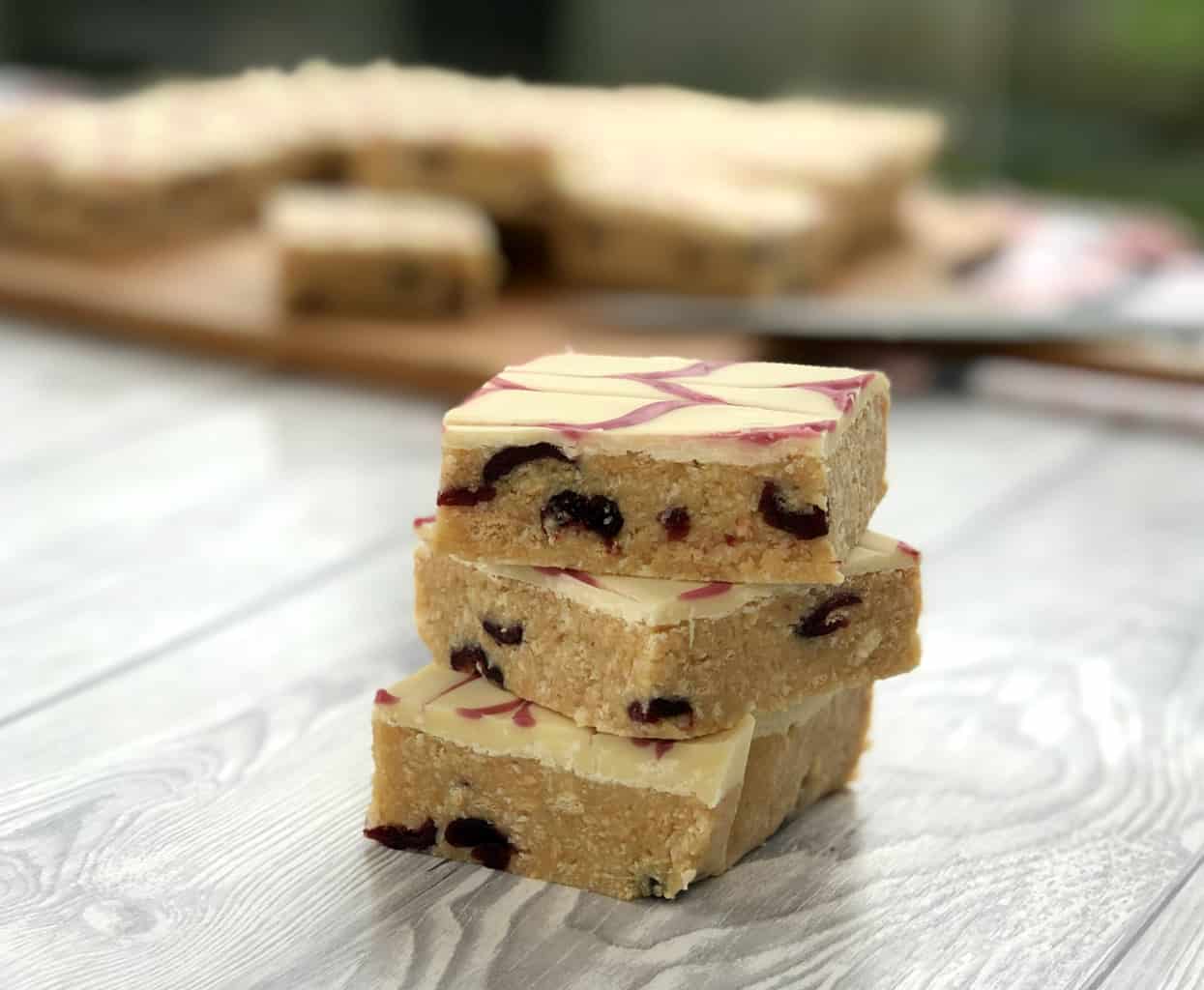 Thank you so much for stopping by to check out my latest recipes on my blog. If you are not already be sure to follow me on Facebook or Instagram for more deliciousness, and you can register your email in the subscription box below to receive all my recipes as I publish them.
Happy Baking
Anna
Pin It! Pinterest!