Just three ingredients for the most delicious popcorn treat! You will love this Maple Syrup Popcorn.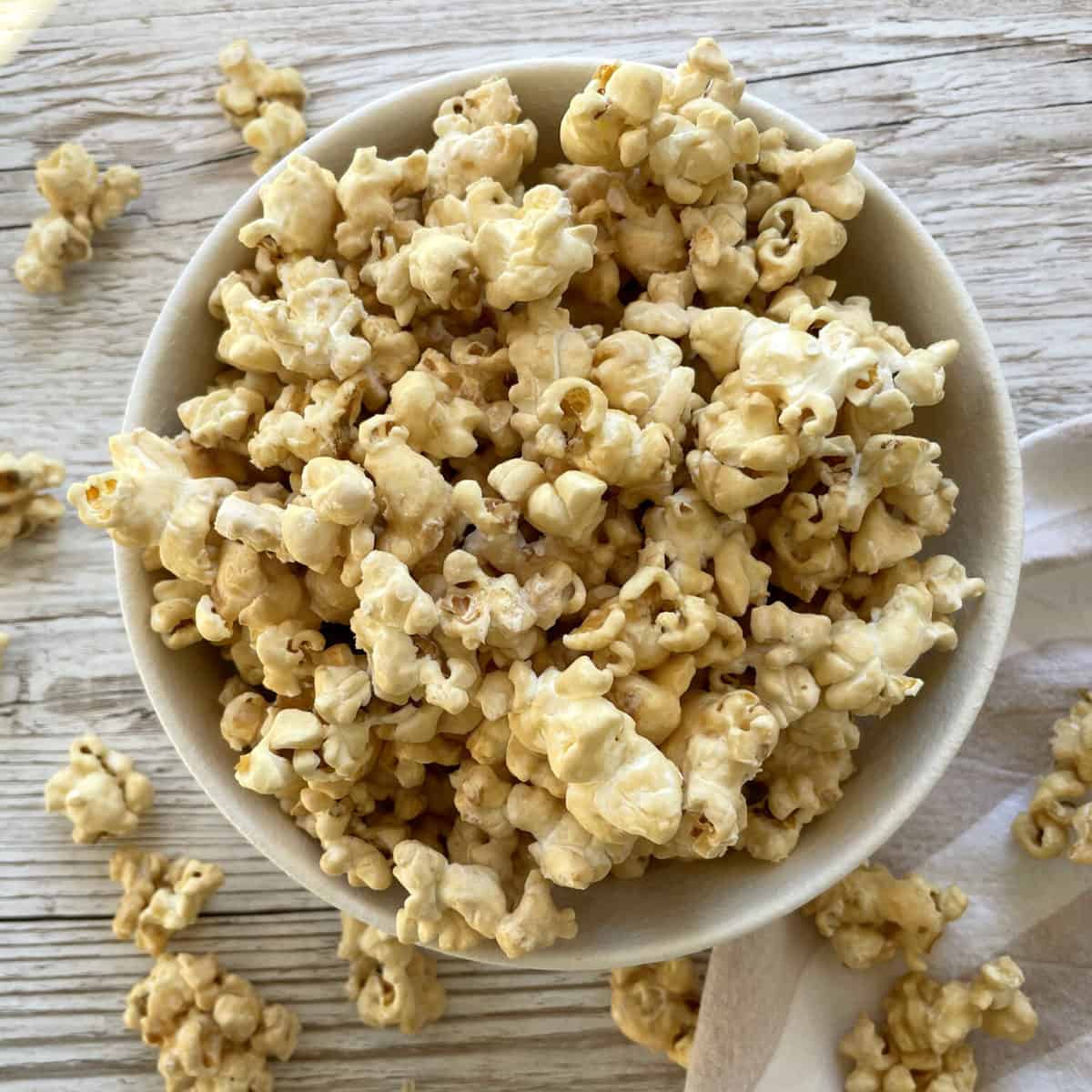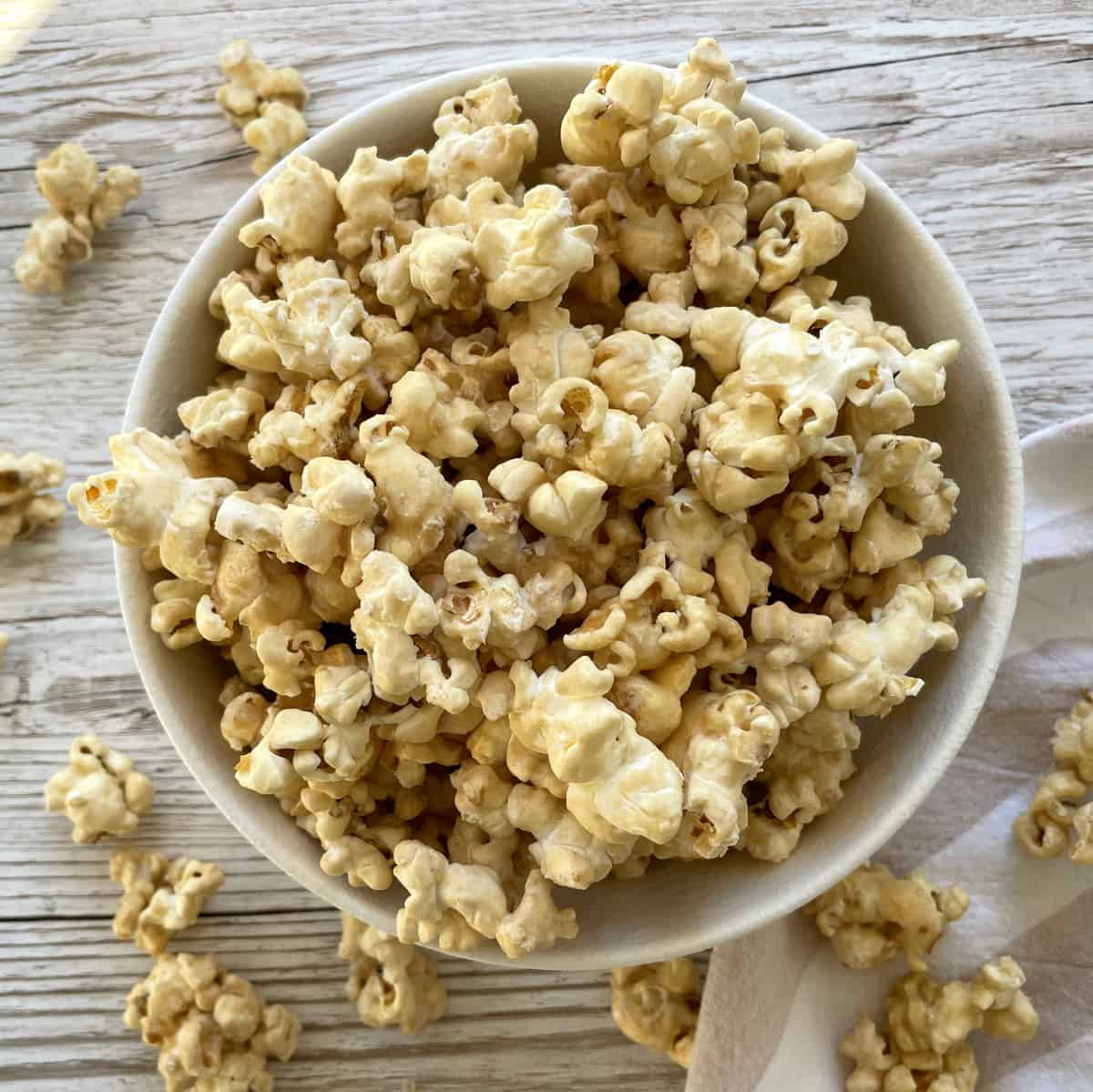 The ingredients in this recipe have been gifted by Countdown Supermarkets – all opinions are my own
This is such a super simple recipe that brings up already tasty popcorn to the next level. This coated popcorn would make a perfect dish to take to friends, for a movie night, as an edible gift or as part of a platter.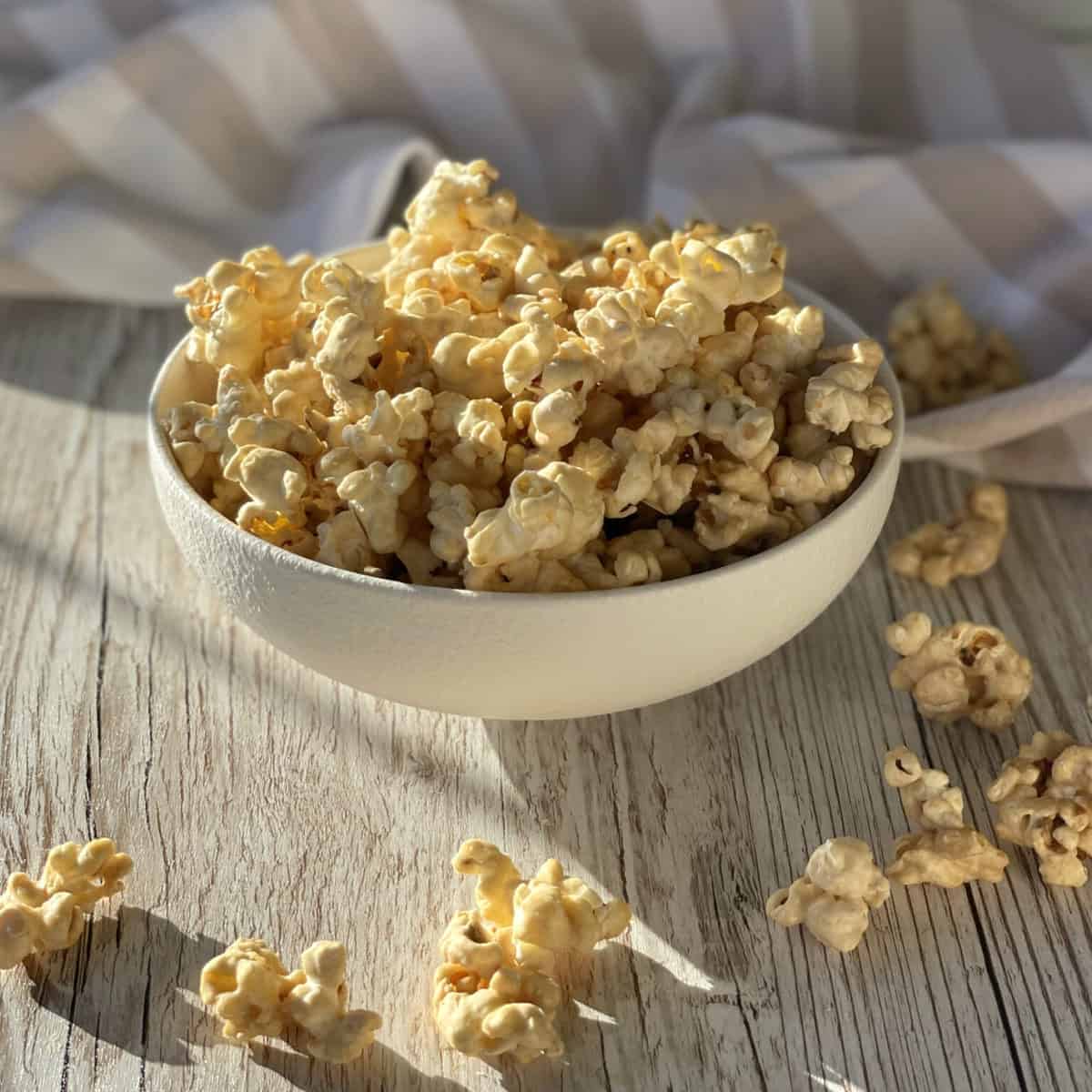 Just three ingredients I hope you love this recipe as much as we do. I have used it as a tasty addition to a cheesecake topping, on indulgent thickshakes or a handful on its own, you will love it!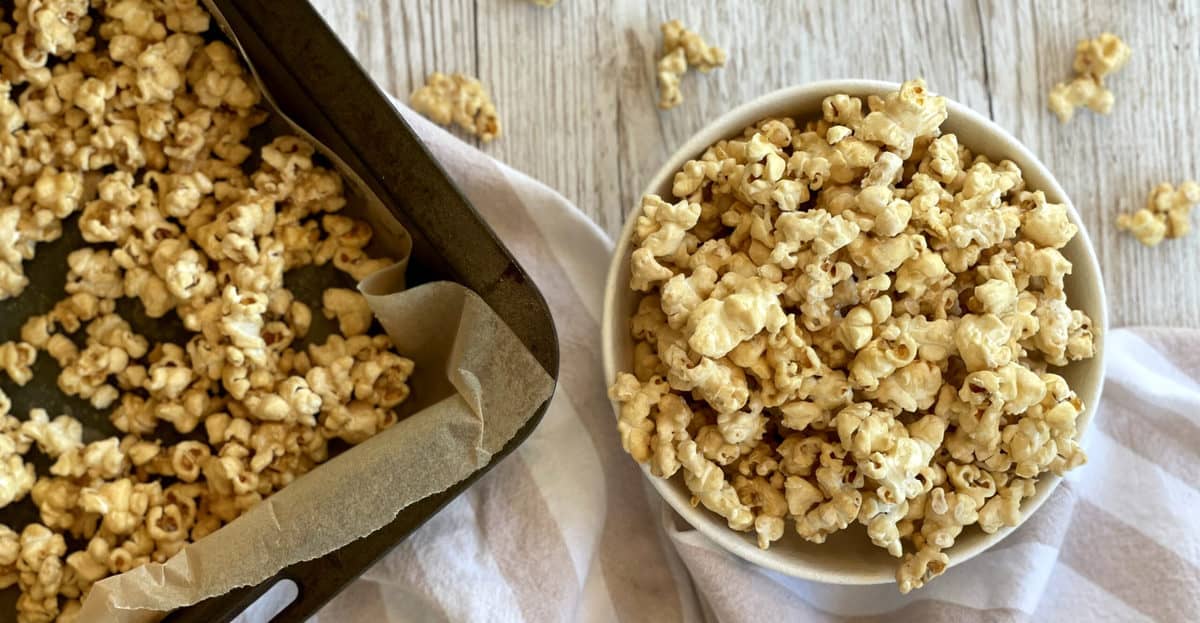 Many recipes for maple syrup flavoured popcorn have lots of ingredients, everything from butter, cinnamon to corn syrup. I am always after the easy way to do things and this works perfectly!
I use premade popcorn for a few reasons, one – easy! Two it is often flavoured itself so adds to the end flavour perfectly. Today I have used my favourite which is Sweet and Salty. It is so tasty and moreish. You could use a lightly buttered or salted version if you prefer.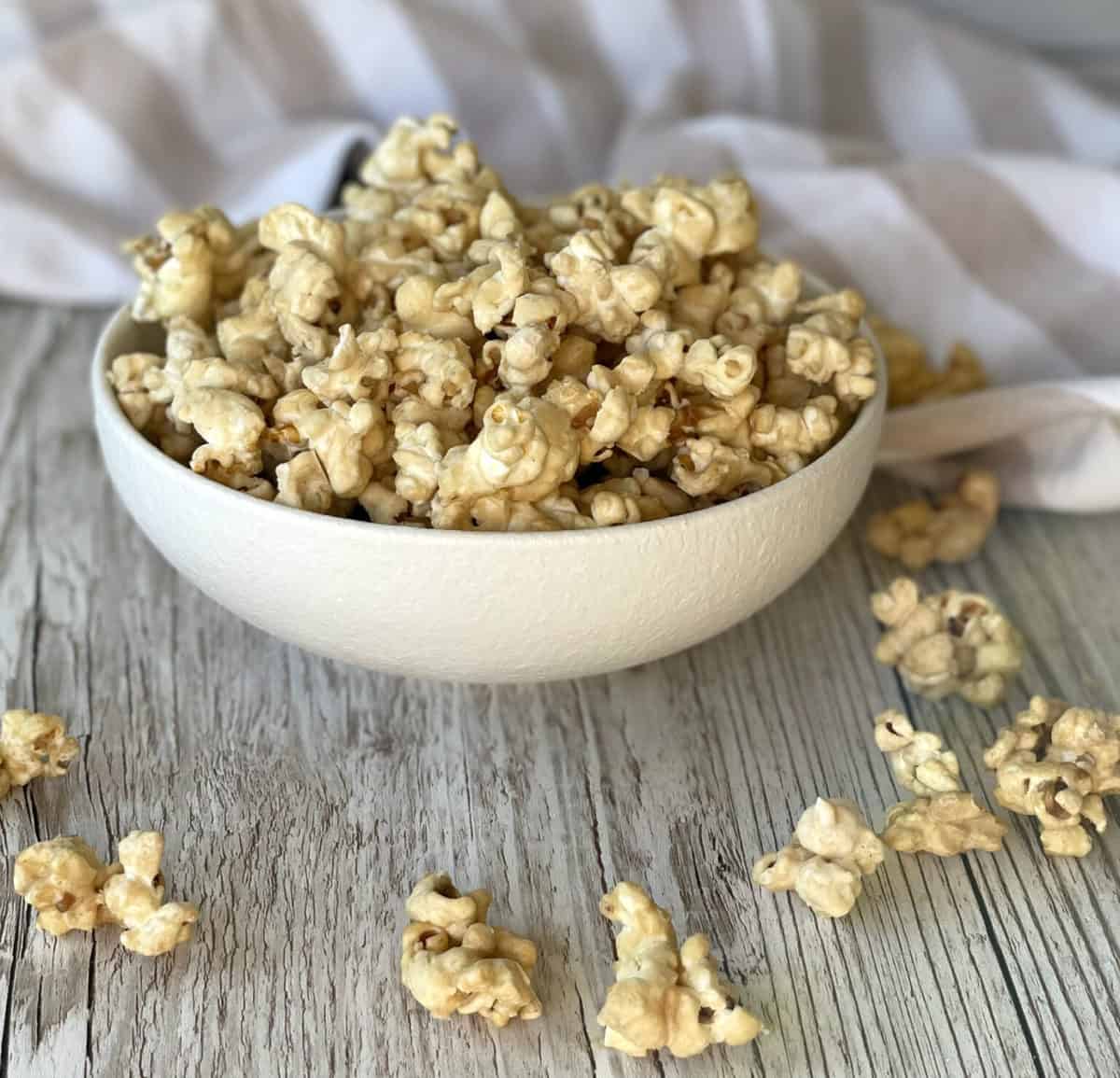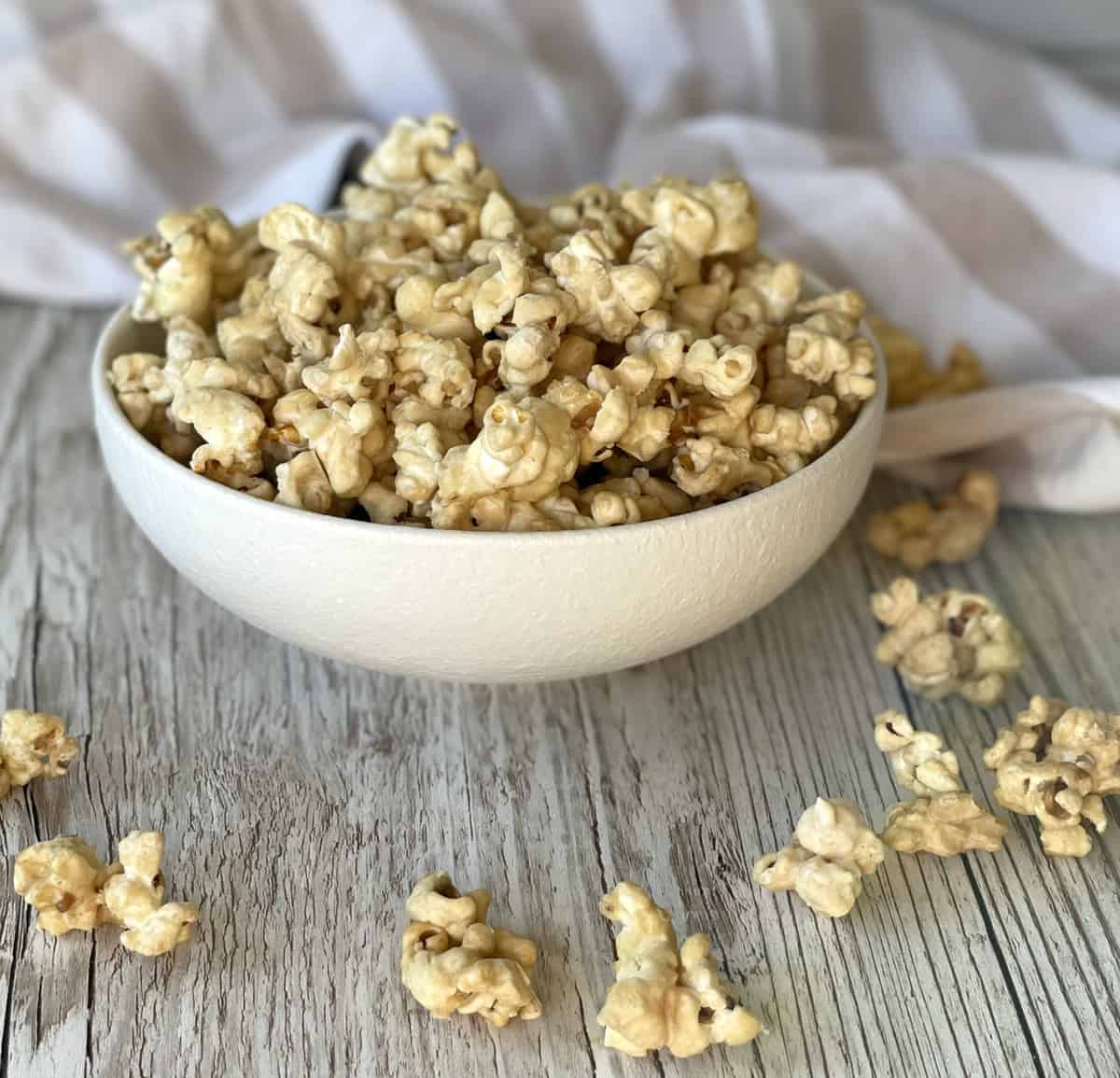 Or of course make your own using corn kernels. Simply follow the instructions on the packet for how to pop 4 cups worth and allow to cool.
All you need to make Maple Syrup Popcorn is
Popcorn

Maple Syrup

Vanilla Essence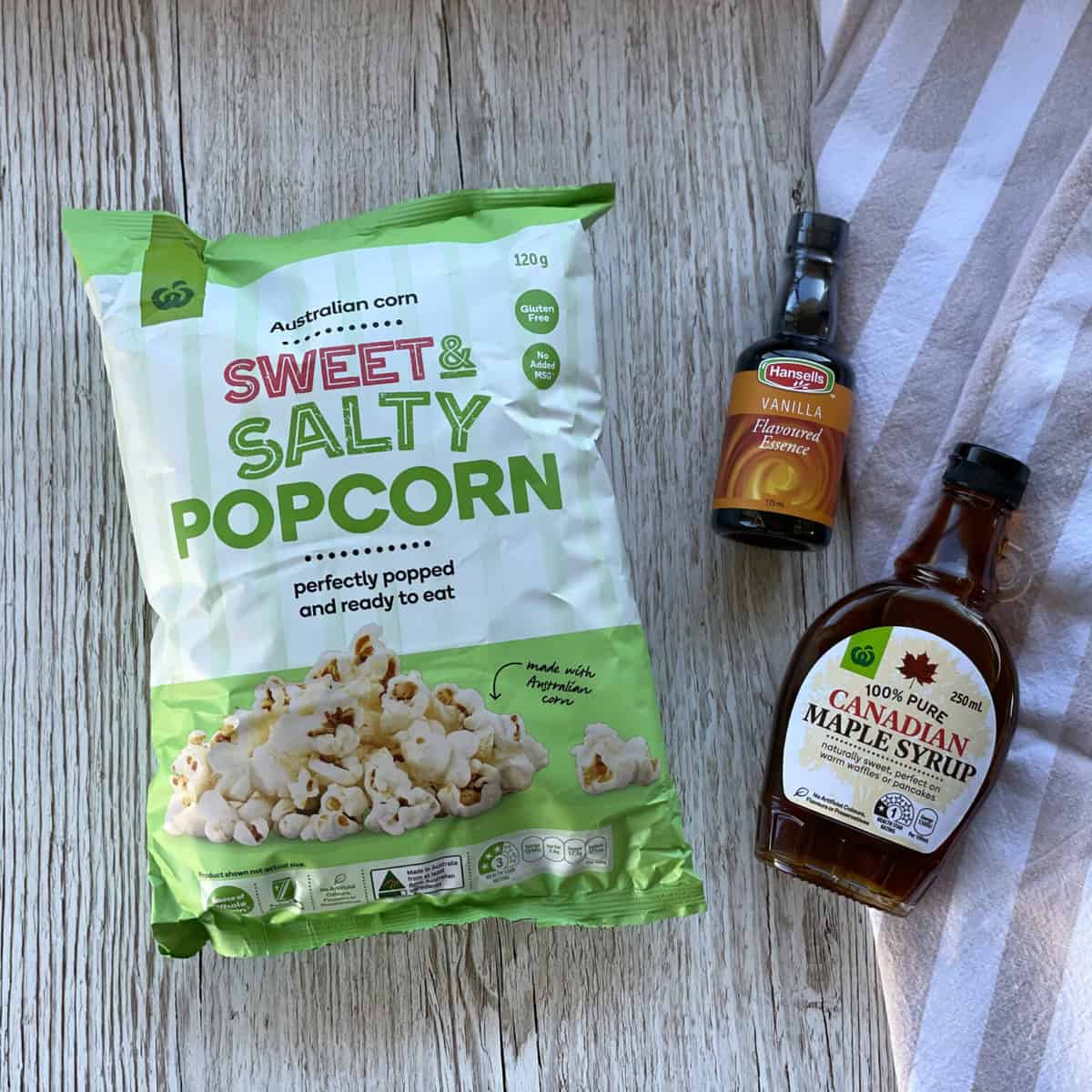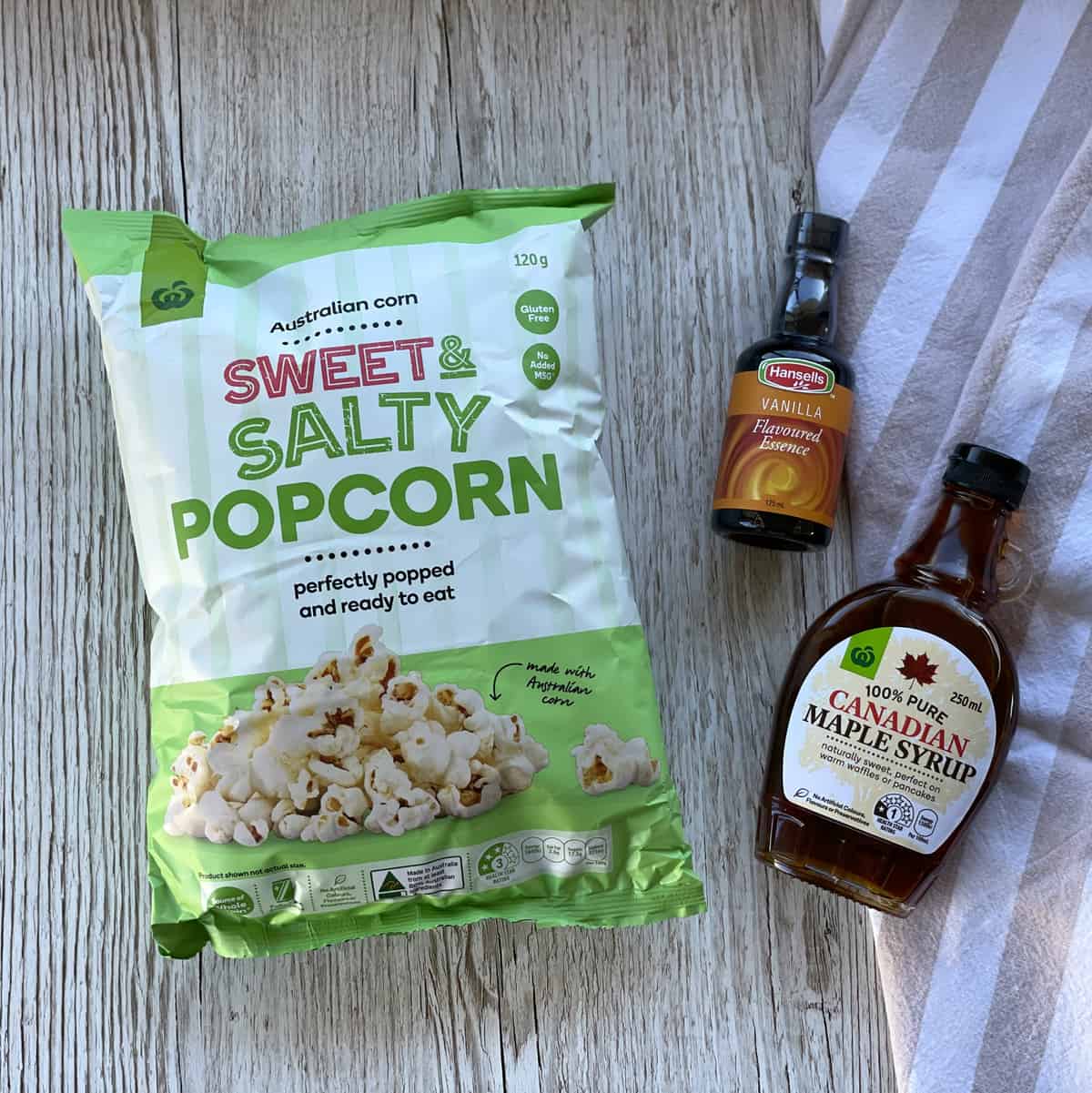 The method is super simple. As I mention I always use premade popcorn so no need to make the popcorn first! Add the popcorn to a large bowl. Don't do what I have done here and add it to a cute small bowl so the photos look pretty – you will end up with hot syrupy popcorn everywhere when stirring!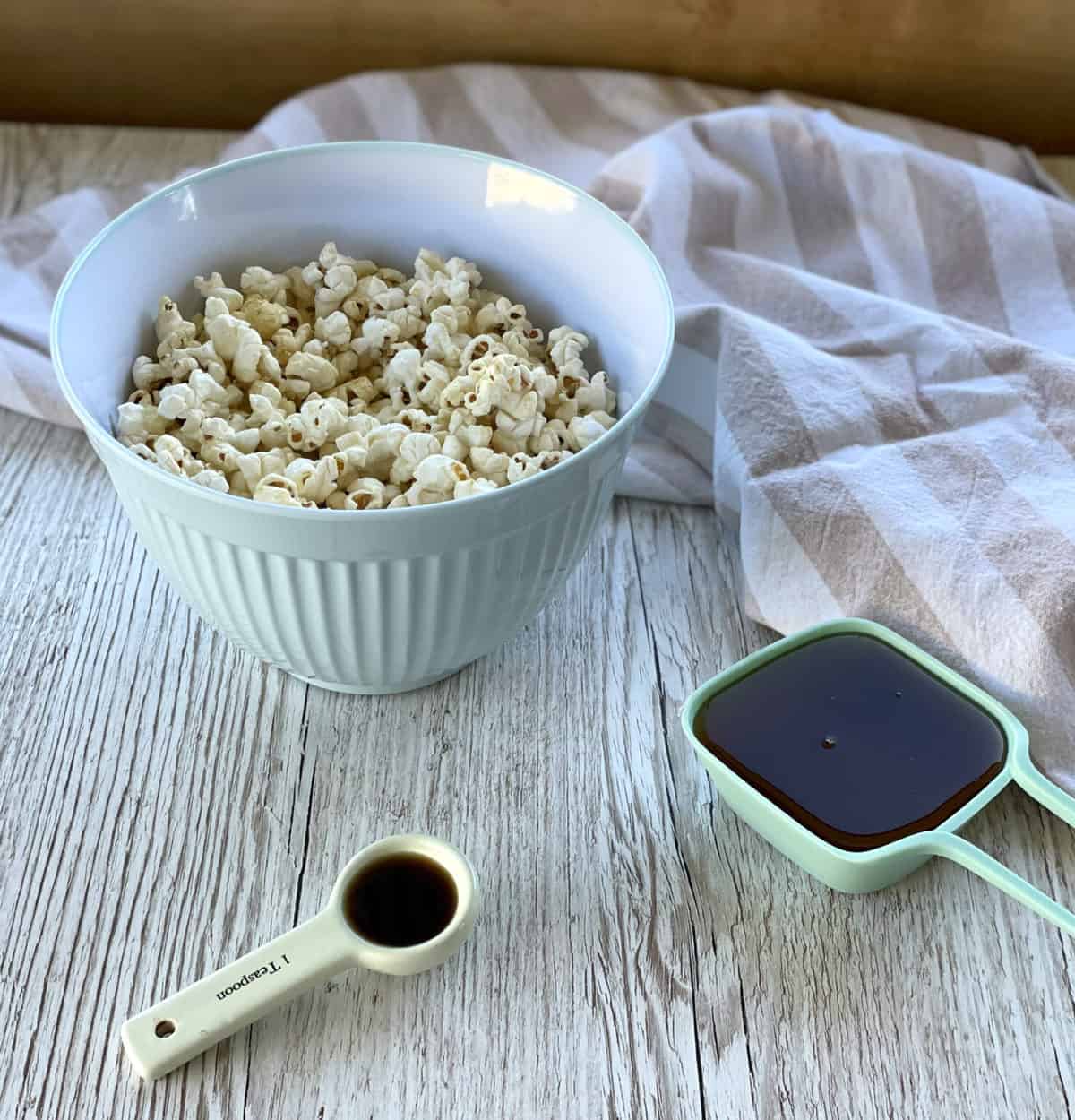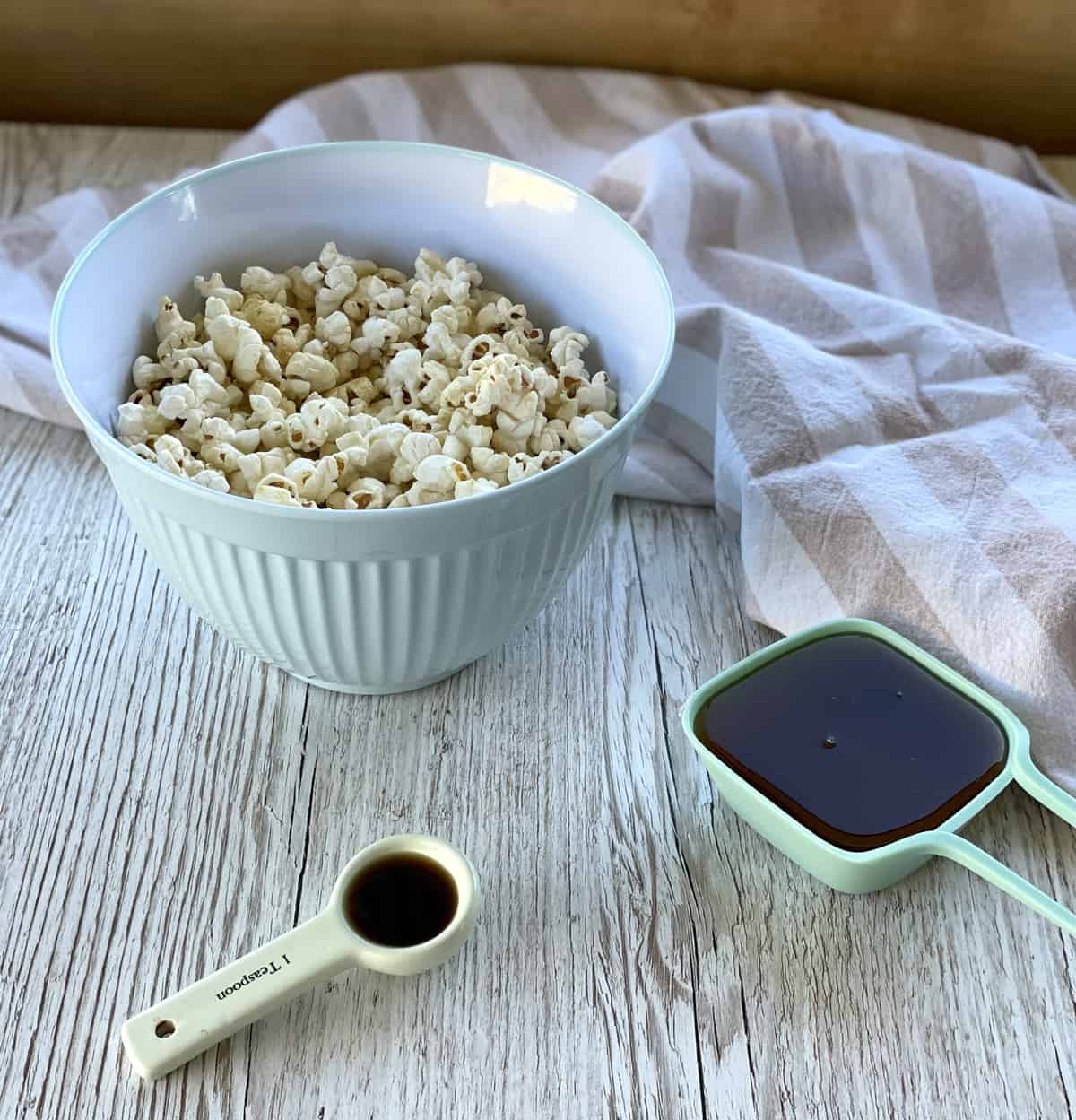 I heat the maple syrup in a small sauce pan until it begins to simmer, then lowering the heat simmer for 3 minutes. Remove it from the heat and add in the vanilla and stir well.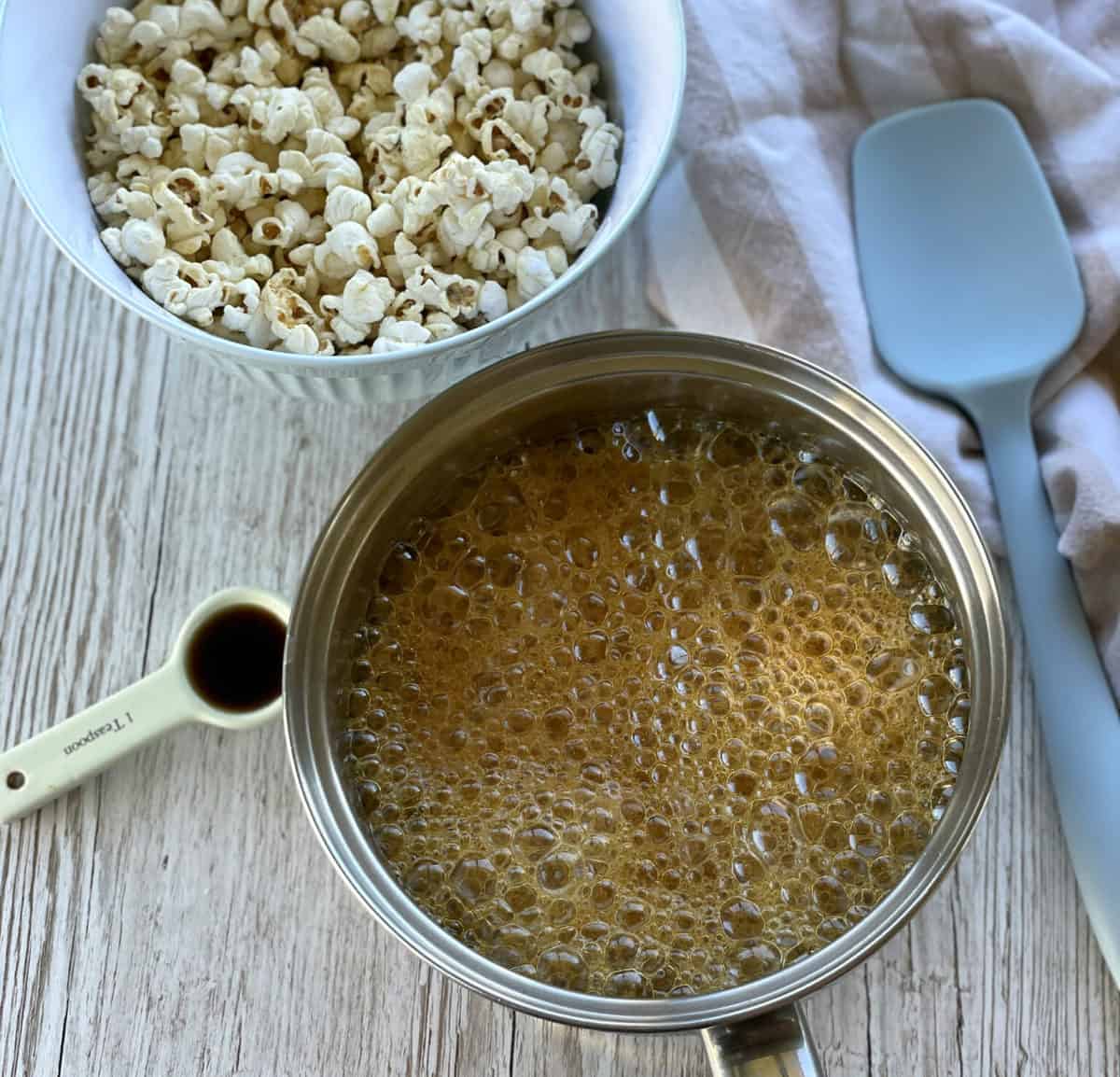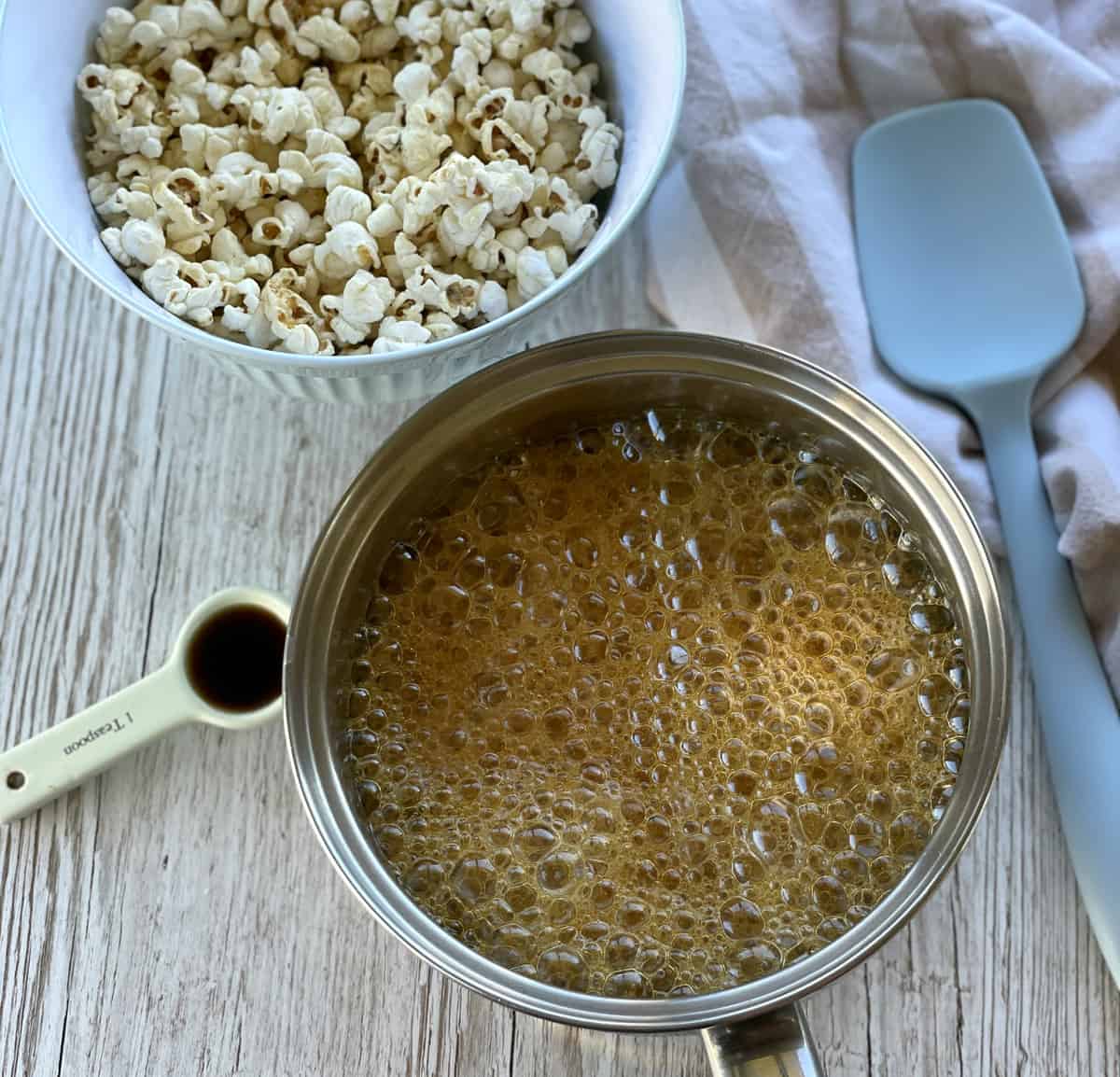 Pour this over the popcorn and stir well, being cautious as the syrup is very hot.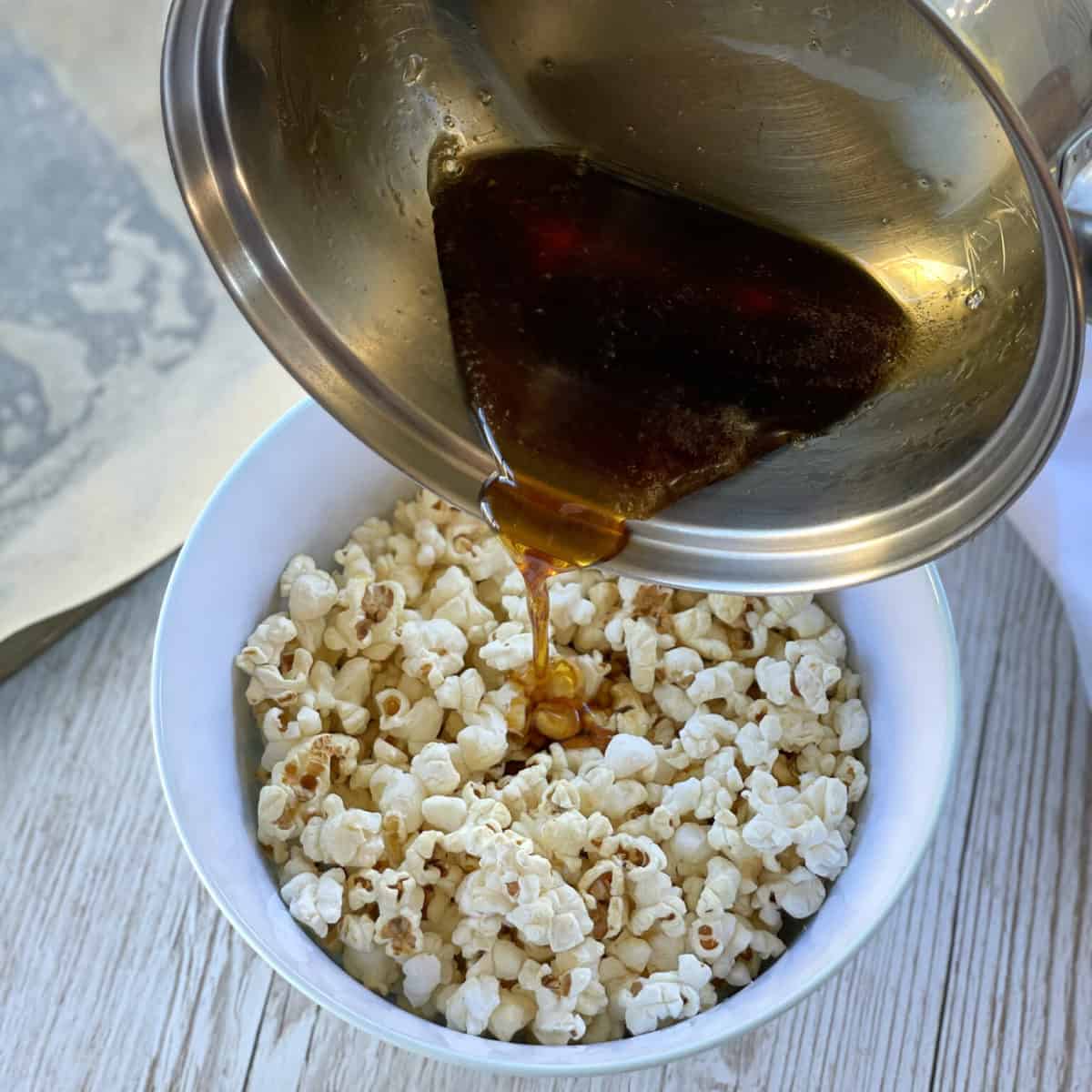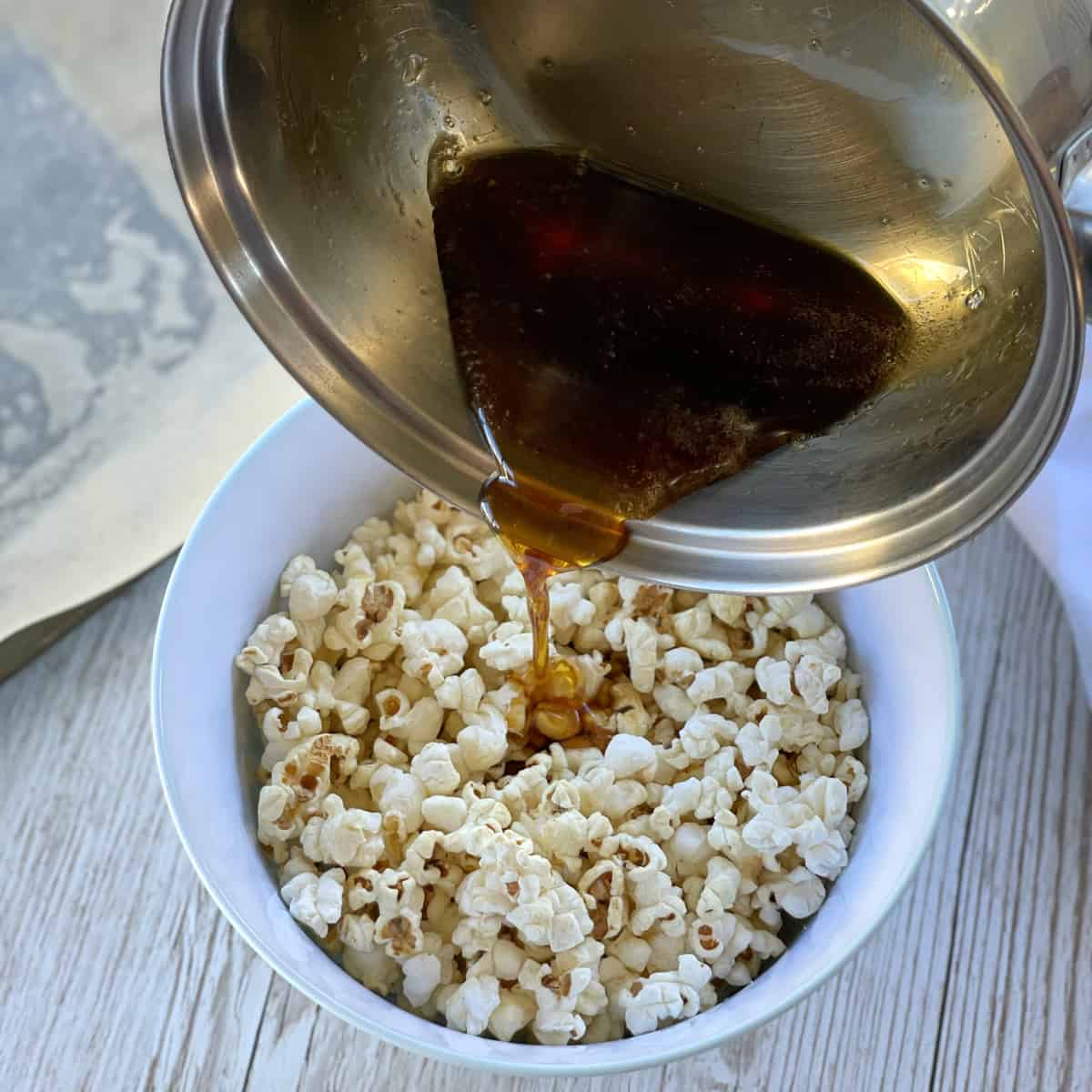 Then pour the popcorn onto a lined tray, spreading it out into a single layer to allow it to completely cool.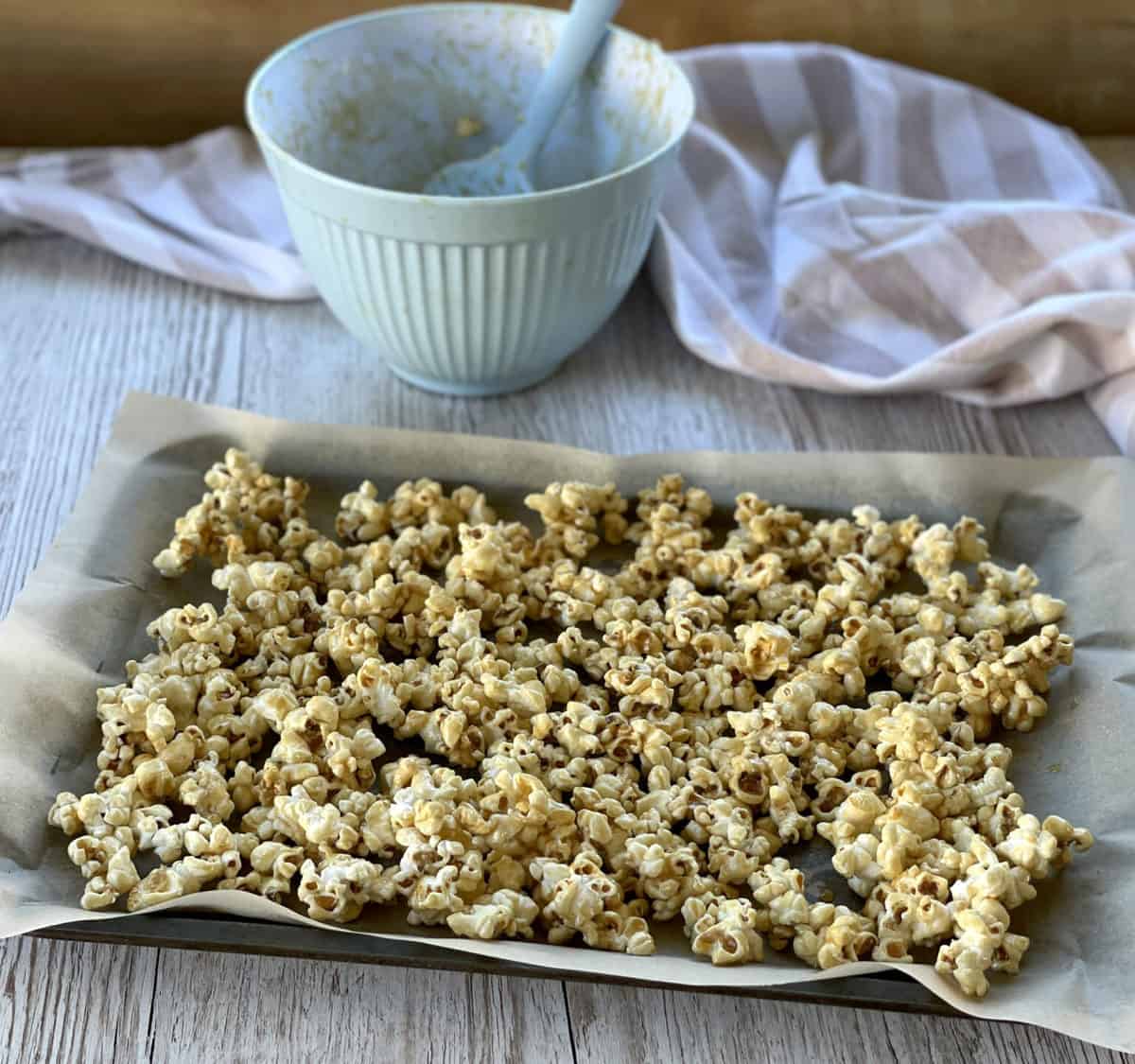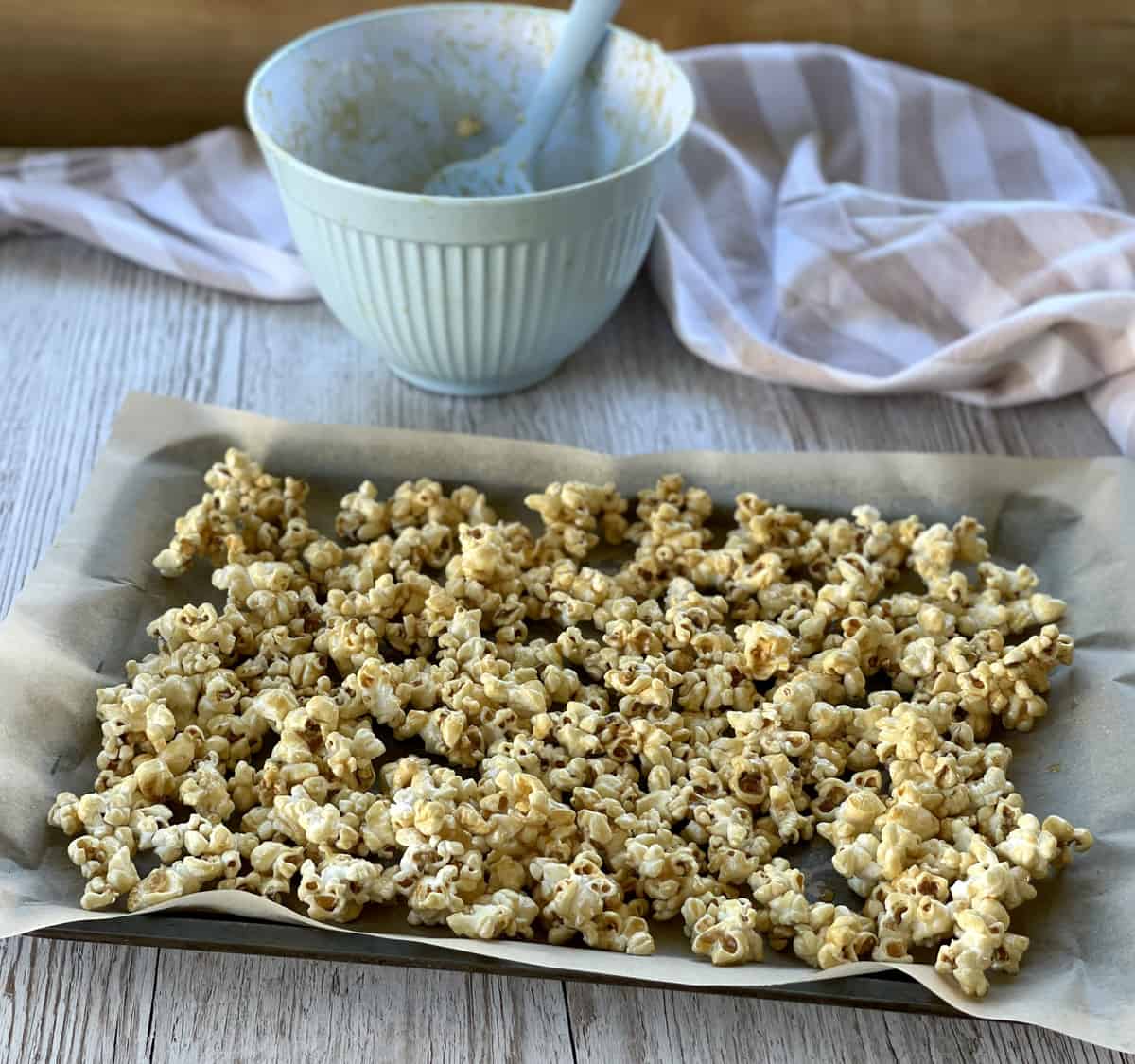 Once completely cool you can then pop it in an airtight container for a few days. This recipe makes 4 cups worth of popcorn so can easily be doubled for a bigger crowd.
If you are a fan of recipes using popcorn be sure to check out my popcorn bars! Great in lunchboxes and nut free.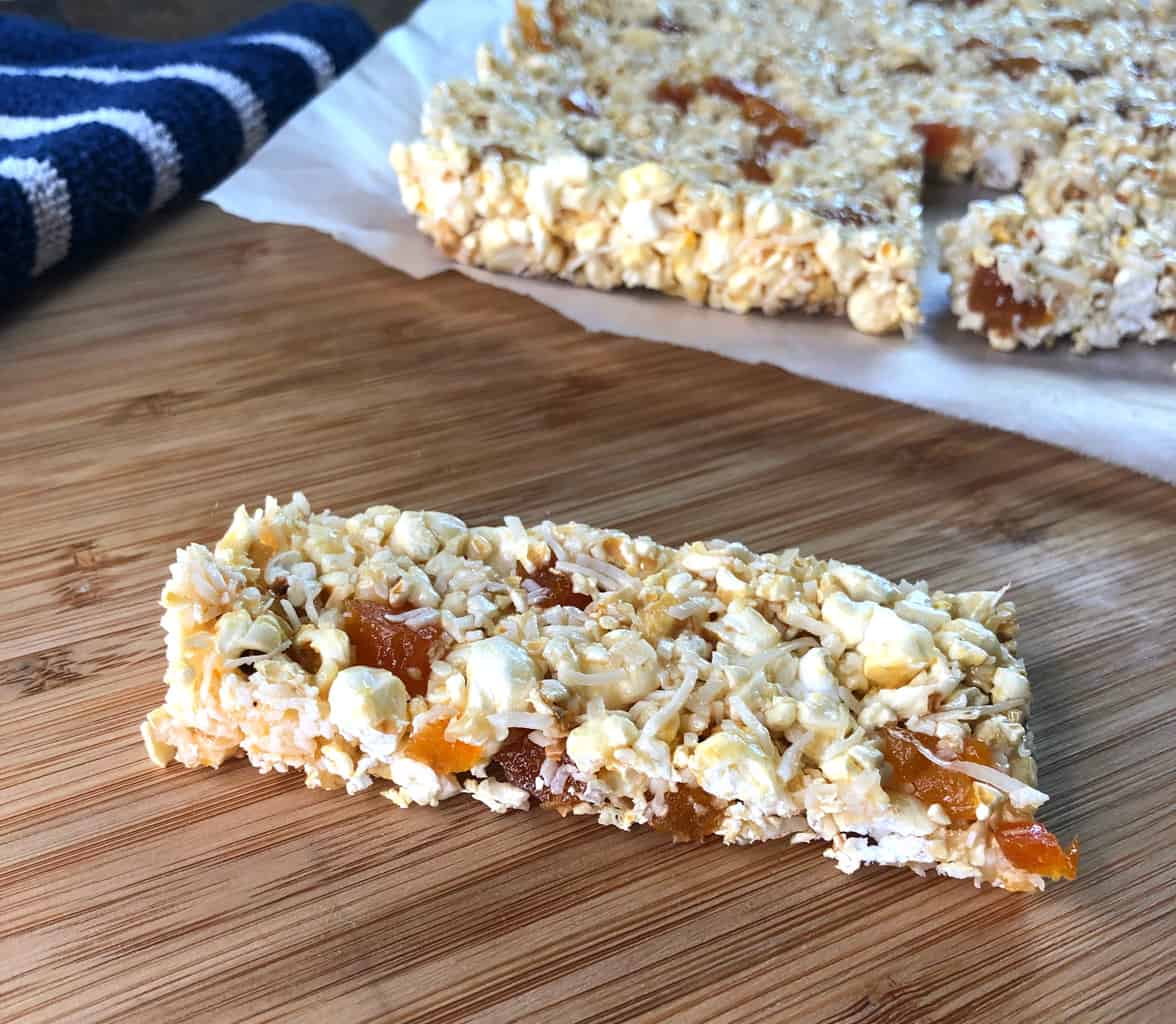 So onto the recipe, I cannot wait to hear what you think of my version of Maple Syrup Popcorn.
I hope you love this recipe and find a great excuse to give it a try. Be sure to let me know in the comments below when you make it!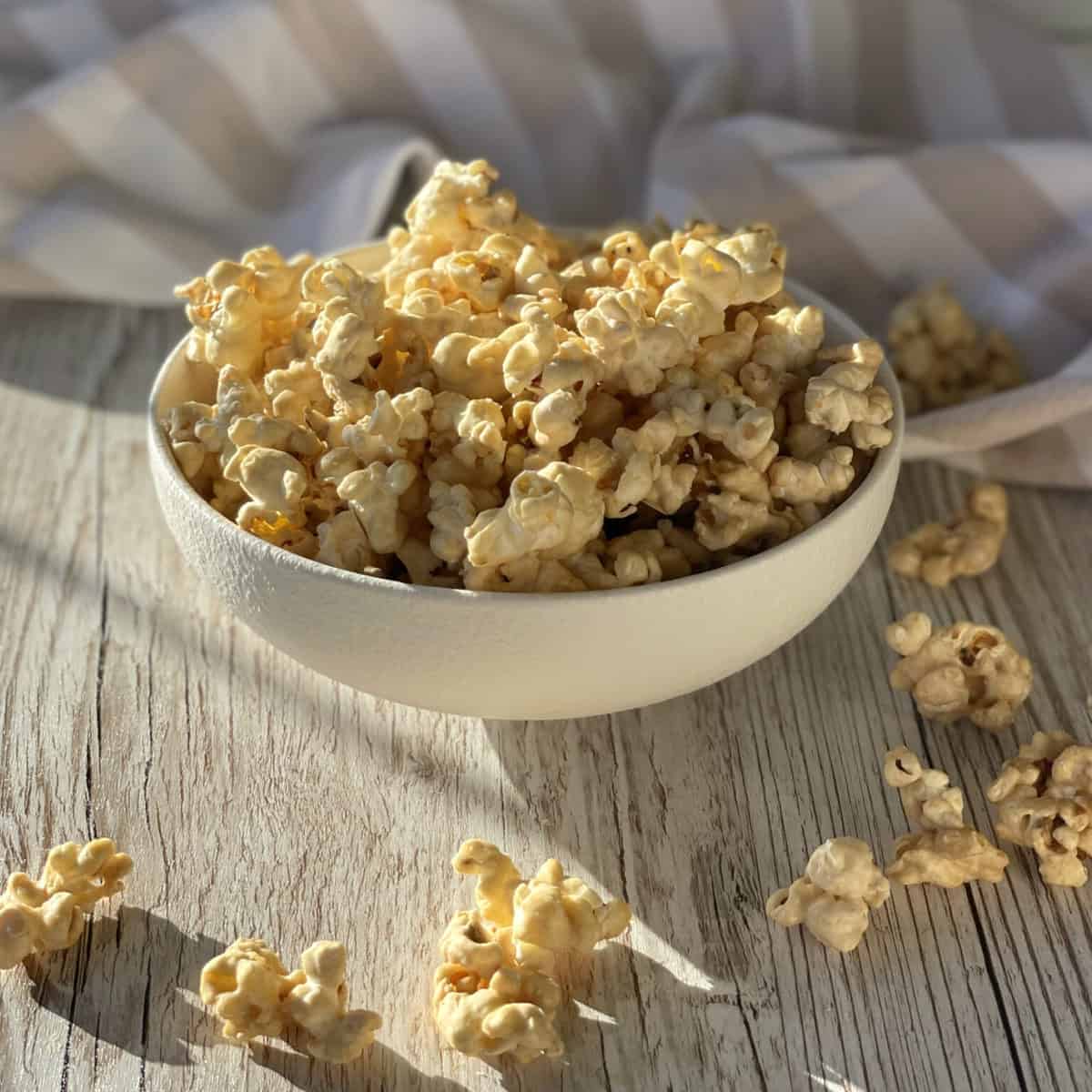 Thank you so much for stopping by to check out my latest recipes on my blog. If you are not already, be sure to follow me on Facebook or Instagram for more deliciousness, and you can register your email in the subscription box below to receive all my recipes as I publish them.
Happy Baking!
Anna
Pin It! Pinterest